You are going to love, love, love these 8 Amazing Lobster Recipes. There's something about a lobster dinner that makes it the perfect way to celebrate an anniversary, a promotion, or just about any special event. But let's be honest, it's not always feasible to dish out for that special date night at a fancy seafood restaurant. Fortunately for you, now you can have your seafood dinner without breaking the bank.
FAQs
What is the best way to cook lobster?
There are oodles of ways you can cook lobster: boiling, steaming, and grilling. However, the best way is to heat a huge pot filled ¾ full of water to boiling, grab a live lobster by the body, and plunge it in headfirst. Boil it for 10-20 minutes, depending on the size. Before you ask me how I can be so cruel, studies have shown that this technique is best for both you and the lobster.
Why are lobsters usually cooked alive?
Because they decompose quickly after death, altering the flavor and texture of the flesh and even posing health risks.
What part of the lobster is poisonous?
While no part of it is actually poisonous, the meat spoils exceedingly quickly at death. That's what makes it "poisonous." So, if it's not alive or wasn't flash-frozen, I wouldn't eat it.
That said, you really shouldn't try to eat the shell. It may not be poisonous, but it's not edible, either.
What vegetables go well with lobsters?
A delicate and mild, delicious salad complements lobster by adding spice without taking center stage. A garlicky, tangy Caesar Salad is a good choice.

I really like to serve Ranch Potato Salad with it, and I'm sure you'll love another of my favorite sides, Bacon-Wrapped Asparagus, with this fancy main course too.
The Lobster Recipe Collection
1. Lobster Bisque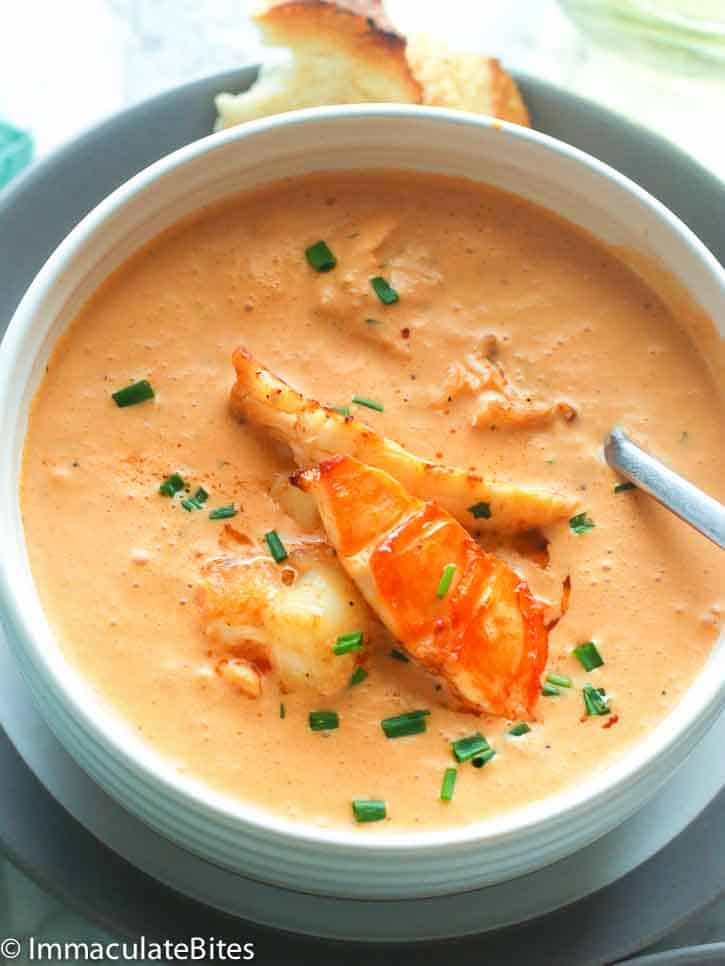 Lobster bisque is a traditional French entrée. It's a velvety, creamy, and delicious soup made with seafood broth. Bisque is a fantastic soup that boasts incredible seasonings and flavorful seafood stock. And it's so simple to make. Yay!
You'll love this incredible bisque with a light salad, like my Wedge Salad and fresh-from-the-oven breadsticks. Talk about a restaurant-quality meal.
Lobster doesn't store well. But once it's cooked, it will last a couple of days if stored in the coldest part of your fridge in an airtight container. You could also freeze it for a couple of months.
Lobster Bisque
Lobster Bisque, a rich and indulgent soup with intense flavor and chunks of lobster. The perfect starter or main dish for special occasions.
Makes 4-5 cups
Check out this recipe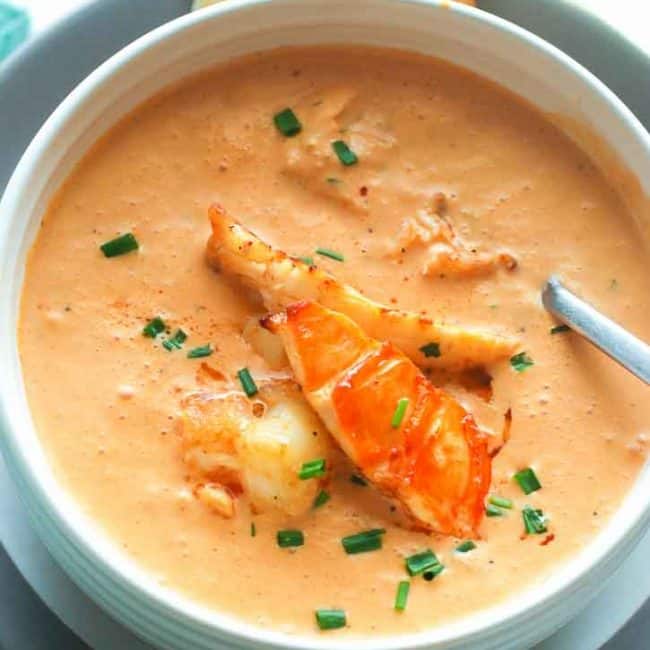 2. Lobster Mac and Cheese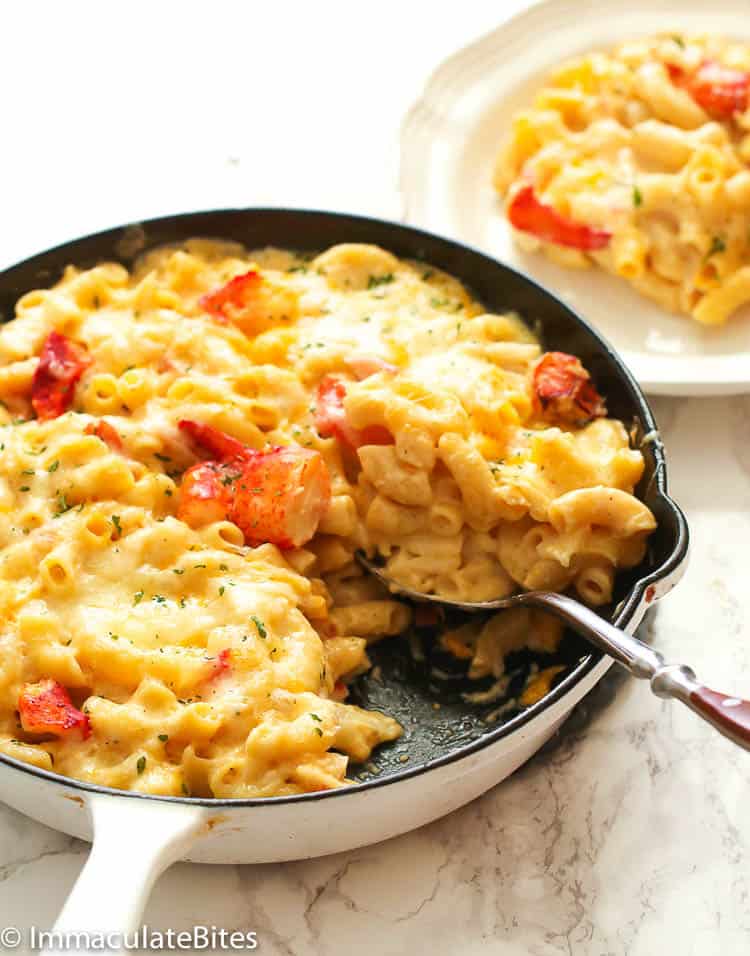 Among all the recipes on this list, this one is my favorite, and the reason is simple: it's full of cheesy deliciousness, chunks of succulent lobster, and perfectly tender pasta.
You'll love this creamy, cheesy, and extravagantly rich mac and cheese with lobster in every bite. Indeed, this spin on macaroni and cheese is sure to amaze on a memorable night or event.
What can you pair lobster mac and cheese with to complete your upscale at-home meal?
Try it with an equally comforting dish like Southern Fried Chicken and Potato Croquettes. Oh, and maybe add a tossed salad to the menu to keep your comfort food meal balanced with a dash of veg. 😜
You can make this deliciousness a few hours ahead of time and bake it right before serving. While I really doubt you'll have leftovers on this one, you can keep them in the coldest part of the fridge in an appropriate container for a couple of days.
Lobster Mac and Cheese
A most comforting dish loaded with cheesy goodness, chunks of lobster meat, and al dente pasta. This dish is baked to perfection to achieve that cheesy goodness top. An absolute decadent meal, perfect for a fancy date night or simply as a treat to make an ordinary day feel extra special!
Check out this recipe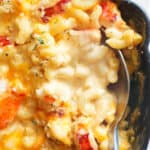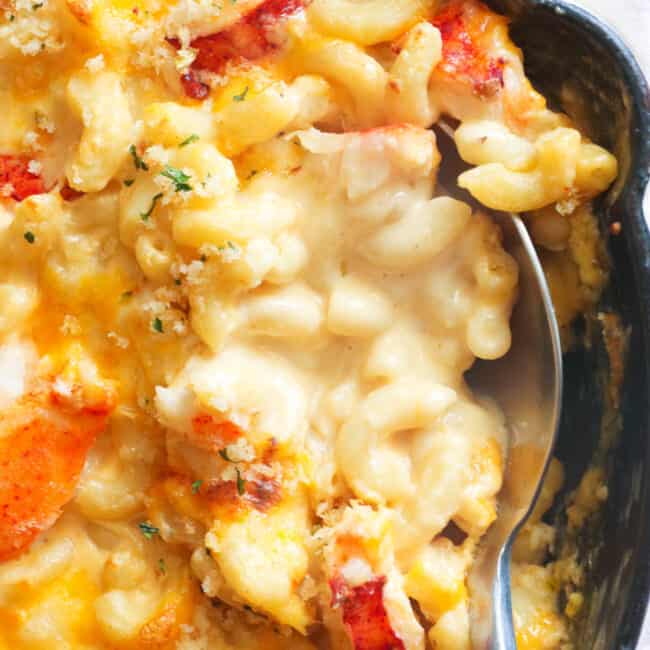 3. Broiled Lobster Tail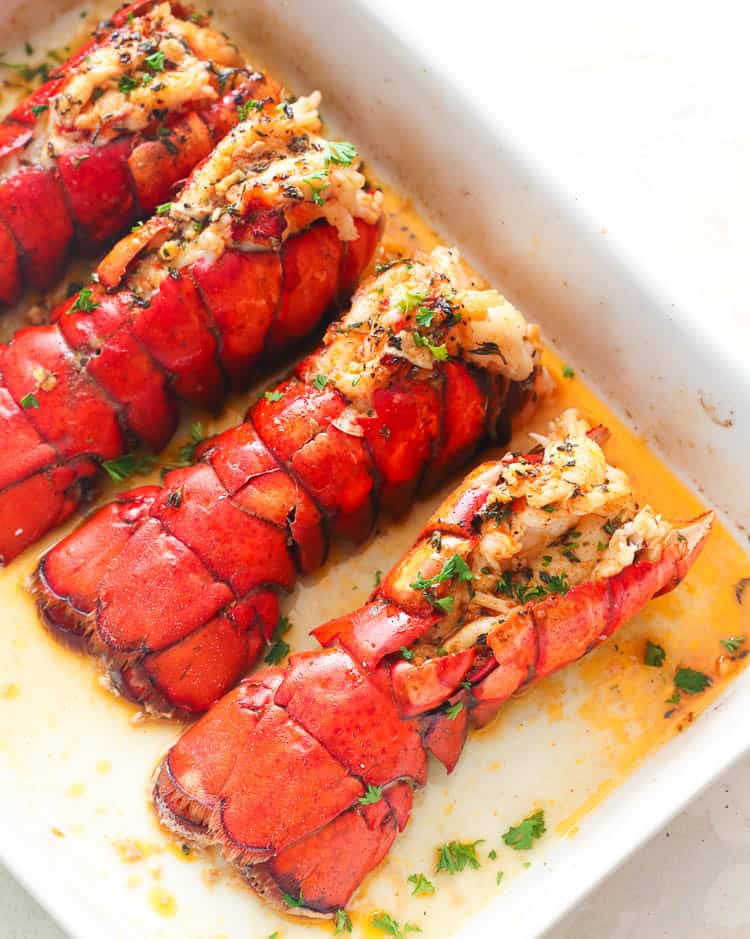 The broiled lobster tail is a scrumptious, magnificent, yet simple meal. This wonderfully attractive and easy-to-make appetizer will wow your guests! It is the answer when looking for a quick and easy way to make a fantastic gourmet dinner.
Pair this delicacy with Rosemary Roasted Potatoes and Creamed Spinach for a balanced meal that lets the lobster really shine through. If you aren't a fan of spinach, Sauteed Brussels Sprouts also pair wonderfully.
It's best to eat your broiled lobster tail when it's fresh out of the oven (I mean, who leaves leftovers when you're eating lobster, right?)
That said, you can keep it for a day or two in the refrigerator if you store it in an airtight container.
Broiled Lobster
Impress your guests with these deliciously beautiful and easy-to-make BROILED LOBSTER TAILS! Get all the ingredients and have a restaurant-style dinner on your dining table in less than an hour.
Check out this recipe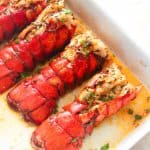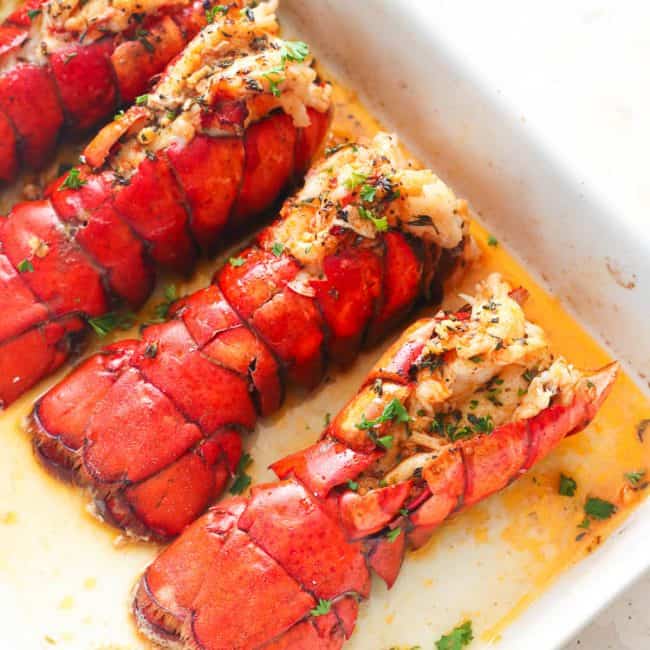 4. Grilled Lobster Tail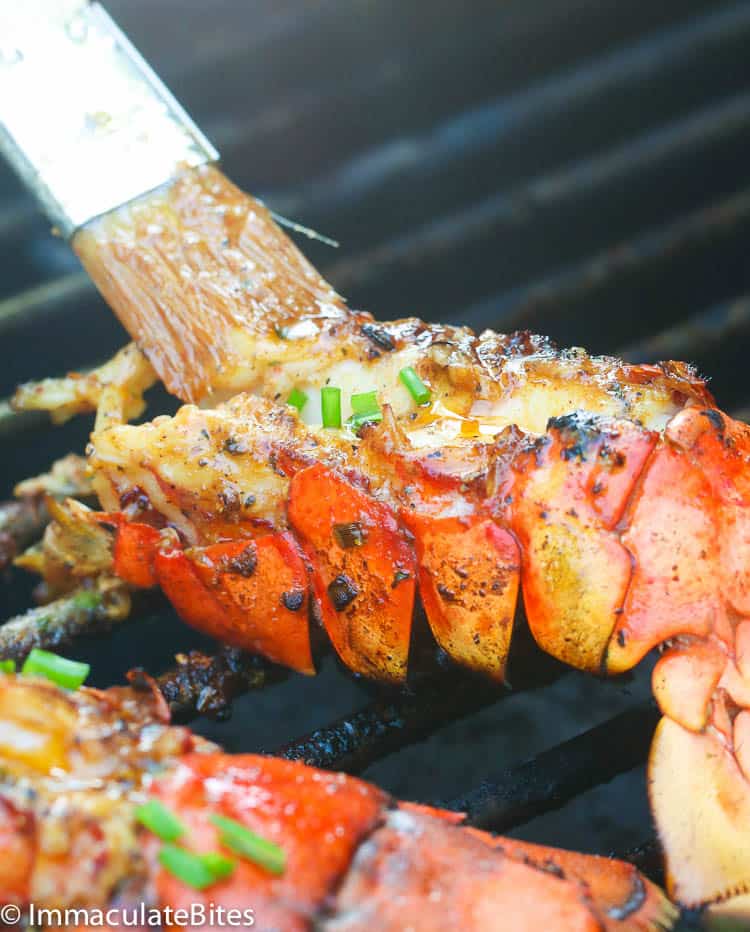 To have a nice seafood dinner, you don't have to order one from a fancy restaurant—ideal for any event or a home-cooked supper party.
Grilled Lobster Tail is a remarkably simple recipe that provides juicy, delicate, and delicious lobster in every mouthful. While you can buy them frozen (precooked), they need to thaw before cooking.
Grilled lobster tail goes great with simple sides, such as Garlic Mashed Potatoes and Green Beans and Bacon. This dish also pairs well with an easy pasta salad and coleslaw.
Leftovers should keep for a day or two in an airtight container in the refrigerator.
Grilled Lobster Tail
Grilled Lobster Tail – surprisingly easy grilled lobster recipe with juicy, tender and flavorful meat in every bite. You don't need to order one at a restaurant to experience fancy seafood meal. Perfect for all occasions or a dinner-date-night at home on Father's Day!
Check out this recipe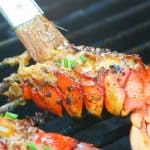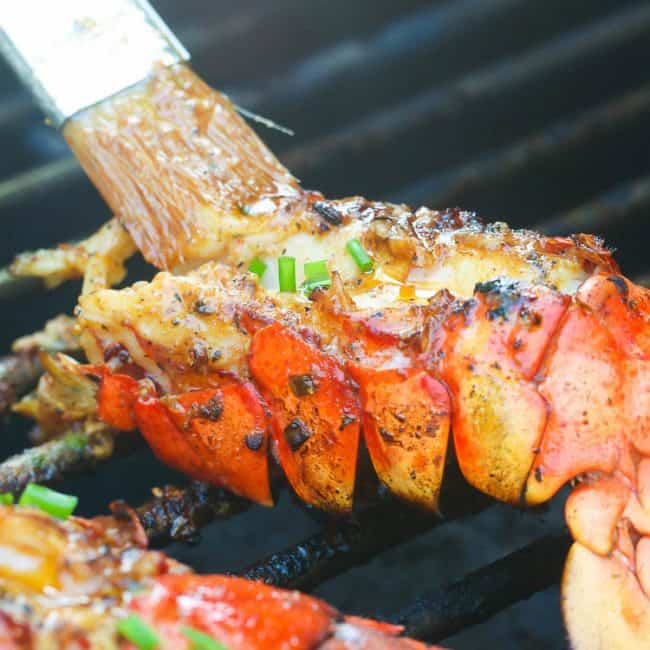 5. Lobster Thermidor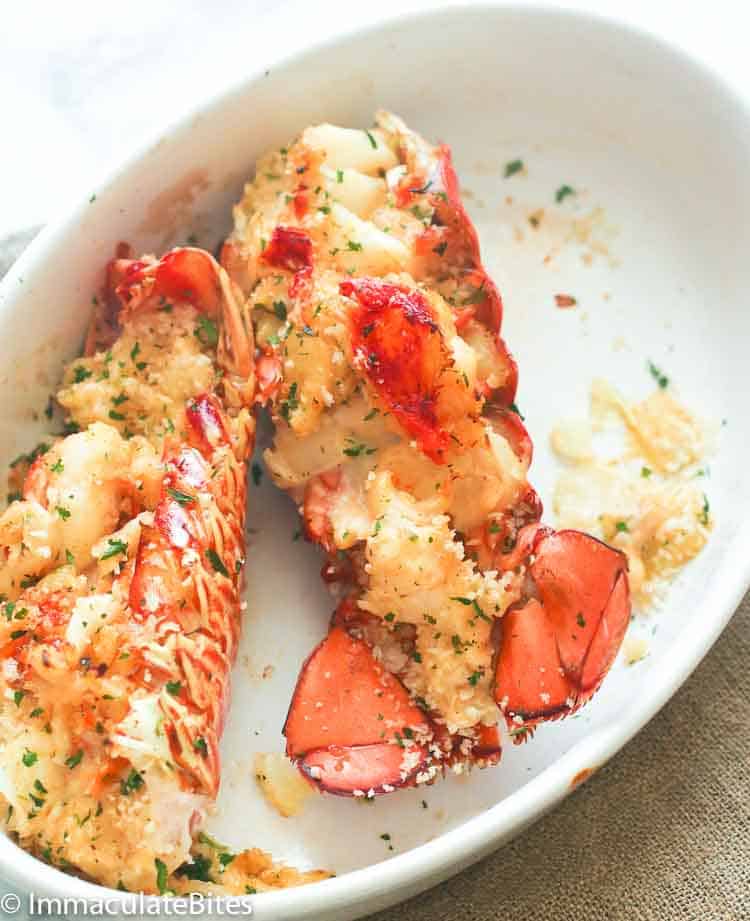 Lobster Thermidor is the tail filled with creamy, rich, and spicy chunks of lobster, then topped with cheese and cooked to perfection.
You will love this fancy restaurant-quality dish without the restaurant price tag. This simple, delicious recipe comes together in less than an hour.
Plate up your Lobster Thermidor with a salad (try this Wedge Salad) or couscous for a dish that looks as good as it tastes. And definitely don't forget to serve it with your favorite fancy wine or maybe even a Mimosa!
You can save some precious time with this recipe by cooking the meat and sauce separately earlier that day and storing them in the fridge covered.
When dinner time rolls around, simply pop them in the oven, and voila, you just made cooking fancy look like a breeze. Leftovers will keep for a couple of days in an airtight container in the fridge.
Lobster Thermidor
Creamy, sweet, and nutty lobster meat stuffed into lobster shells, sprinkled with cheese, and baked to perfection. It makes a fancy main course without paying a hefty price. Perfect for weekend date night or any special occasion.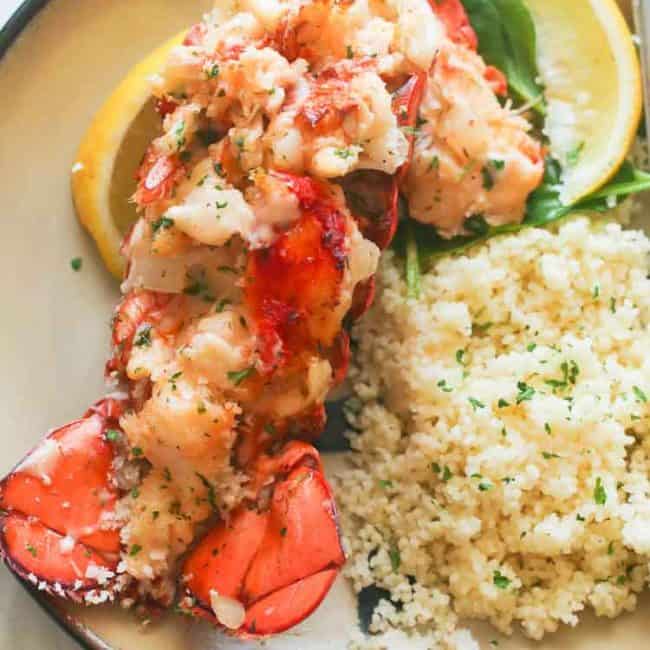 6. Air-Fried Lobster Tail
Lobster Tail is quick and easy to make in the Air Fryer. However, entire lobsters are just too big to cook in your average-sized frier, so you better off frying up lobster tails instead.
If you cook them straight from the freezer, add a few minutes to the cooking time. Air-fried lobster tail is also delightful when you marinate it in garlic butter sauce before frying.
If you need to prepare several lobster tails, you could fry them in batches or simply broil the tails that don't fit in the frier for a similar taste and texture.
Air-fried lobster tail pairs perfectly with Sauteed Spinach, and you could even make it a two-course meal by serving up some Seafood Gumbo before the main course.
This recipe makes the perfect snack for the evening and can be stored in a refrigerator in an airtight container. When the craving hits you again, heat it in your air fryer.
Air Fried Lobster Tail Recipe
This Lobster Tail Recipe is easy and delicious and quickly made in your Air Fryer. It's also coated with a delicious garlic buttery sauce and air fried to perfection.
Check out this recipe
7. Lobster Cakes
Lobster cakes are easy to make and perfect for any holiday celebration, including Christmas, Thanksgiving, and so on. For smaller parties and get-togethers, they make the perfect appetizer or side dish, too. Or if you just love seafood cakes, make the serving sizes bigger and call it the main course!
This dish is super adaptable, and you can cook them up right in front of your guests for added entertainment at your next dinner party.
I love pairing this deliciousness with remoulade sauce. Make it a complete (and classic) seafood meal by serving the cakes with potato wedges and coleslaw.
Store leftovers in an airtight container and use them within a day or two.
Keto Lobster Cakes
Keto Lobster Cakes are absolutely delicious and perfect for this time of year. This is quickly becoming one of my favorite keto recipes and the whole family loves it too.
Check out this recipe
8. Lobster Cobb Salad
Cobb salad is actually delicious and nutritious. Add lobster, and you've got a marriage made in heaven. This salad should be prepared fresh with all kinds of vegetables, such as avocados, loads of lettuce, lime juice, tomatoes, boiled egg, blue cheese, and crumbled bacon. It's a no-hassle dish and completely customizable. And did I mention the dressing? Drooling! 🤤
Lobster Cobb salad is a perfectly good stand-alone dish, but if you want to take things up yet another notch, serve it with my Red Lobster Cheddar Bay Copy Cat Biscuits.
Lobster Cobb salad is so good I'm confident you won't have any leftovers, but on the off chance you do, store them in an airtight container and finish it up no later than the next day. To help the salad keep longer, only pour dressing over individual plates when you're ready to dig in.
Lobster Cobb Salad
Lobster Cobb Salad is a classic with an elegant twist. Perfect for special occasions or when you want to spoil yourself with something out of the ordinary!
Check out this recipe
Have you tried any of these Lobster recipes? If yes, then mention your favorite recipe in the comment section?