Bite-sized feel good foods! BBQ appetizers offer finger foods that keep your guests from starving before the party really gets going, and they keep the kids happy, too. So how do you plan for them, make them, and serve them?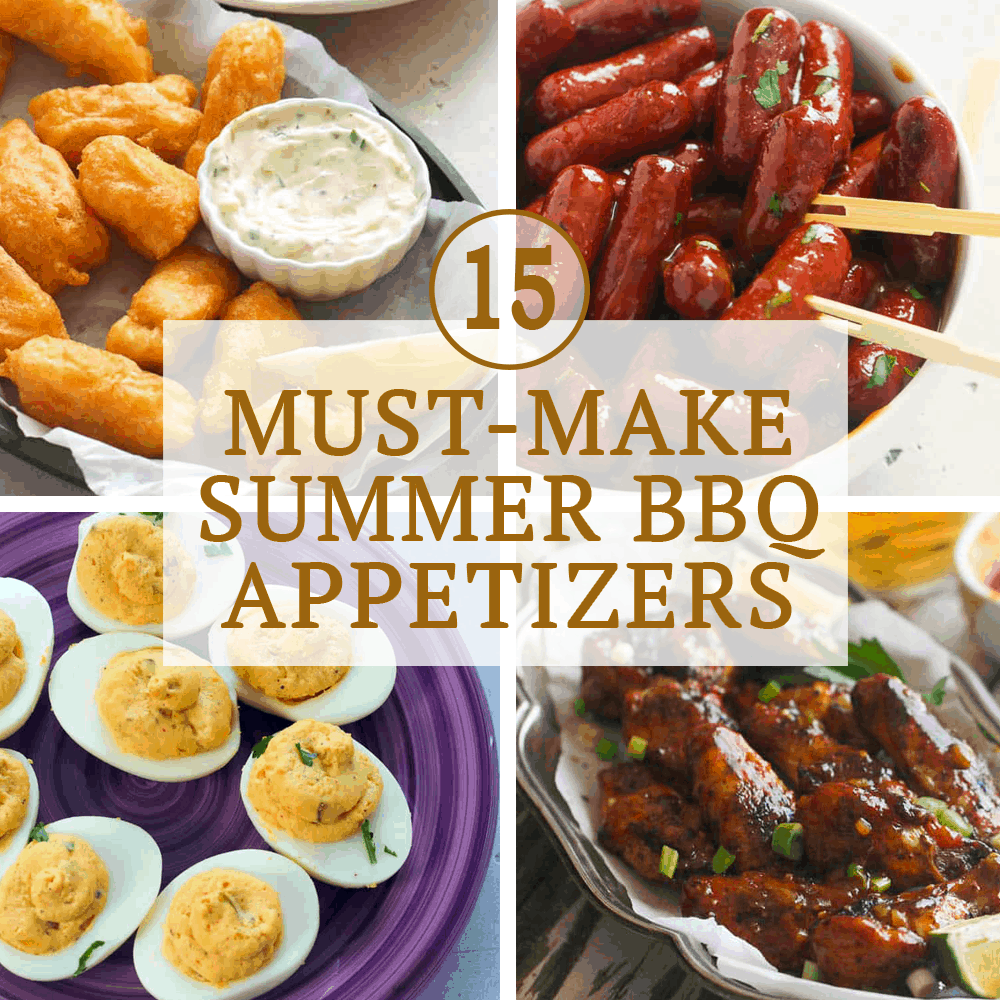 What's the difference between hors d'oeuvres and appetizers? Hors d'oeuvre is the fancy French name for bite-sized tidbits served separately from the meal. On the other hand, appetizers are more substantial and can be the meal.

Not only are BBQ appetizers convenient, but they also make a great game-day staple for later in the year (or earlier, depending on the time of year we're in). That makes them a must-have, and here's a list of my favorites.
1. Steak Tips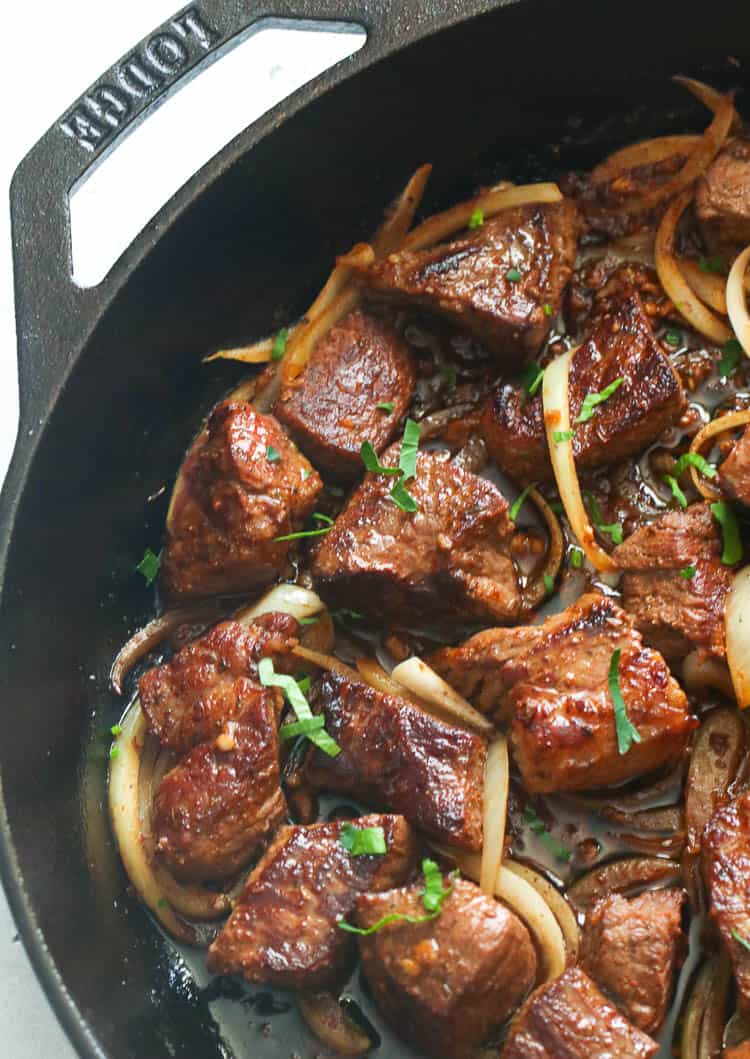 Sirloin or round steak tips make nice juicy BBQ appetizers. Just put a toothpick in each tip and serve on a plate with a finger-licking good garlic butter sauce, and your family and friends will willingly wait for the rest of the meal that is on the grill.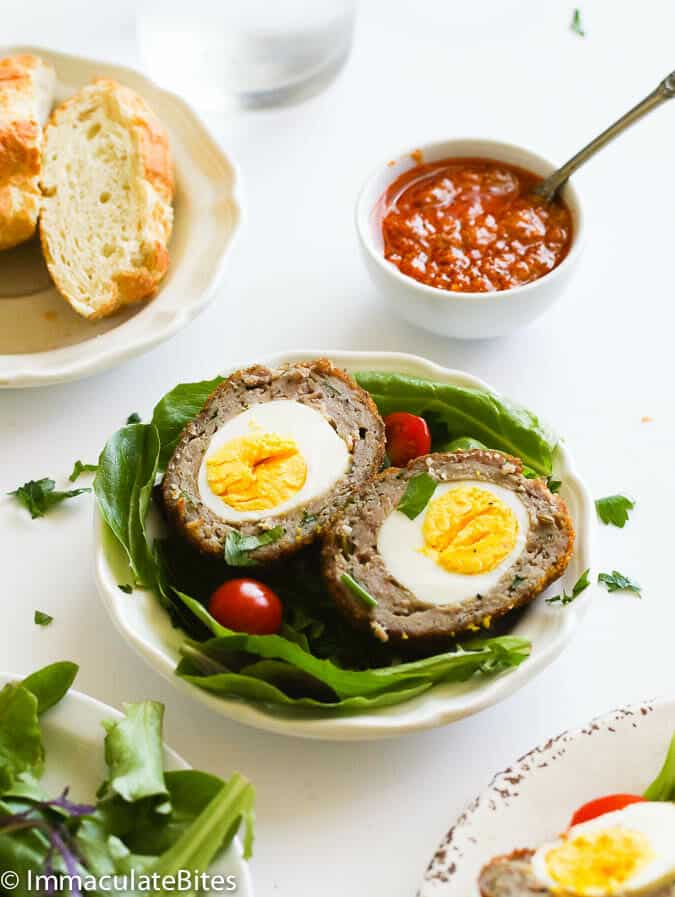 These guys are so cute! Sausage-covered hard-boiled eggs on a huge plate next to Easy Deviled Eggs is a sure pleaser for everyone. You can either bake or fry them and serve them as an appetizer, breakfast, brunch, and even dinner!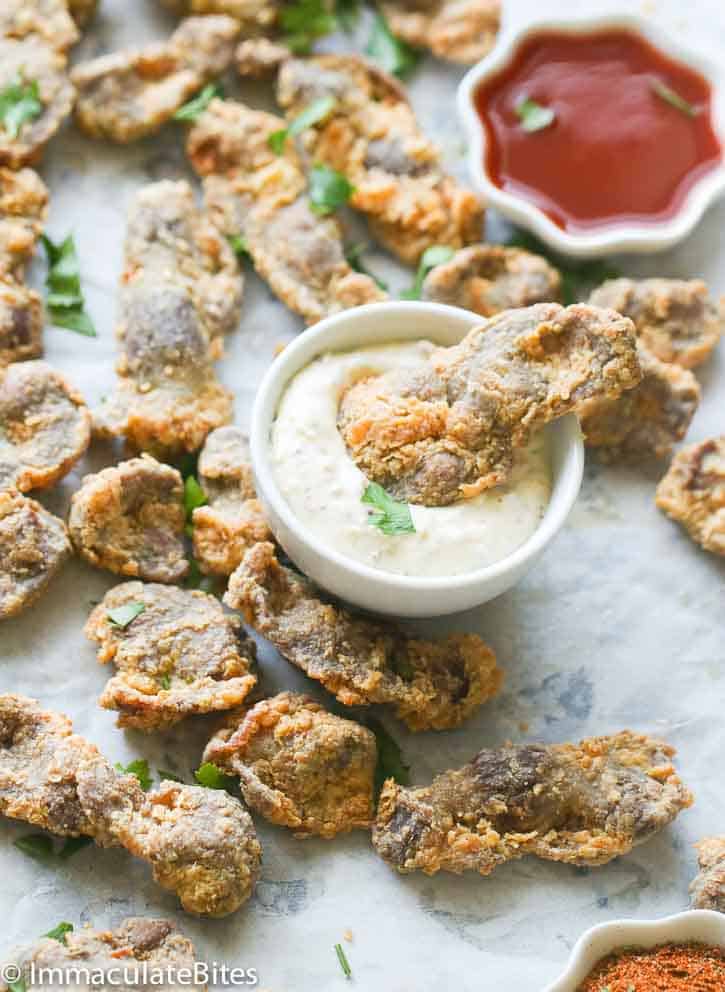 I still can't believe how people in the States throw out the most delicious part of the chicken. I love gizzards fried and dipped in remoulade sauce. The hearts are incredibly delicious, too. You just have to know how to cook them right.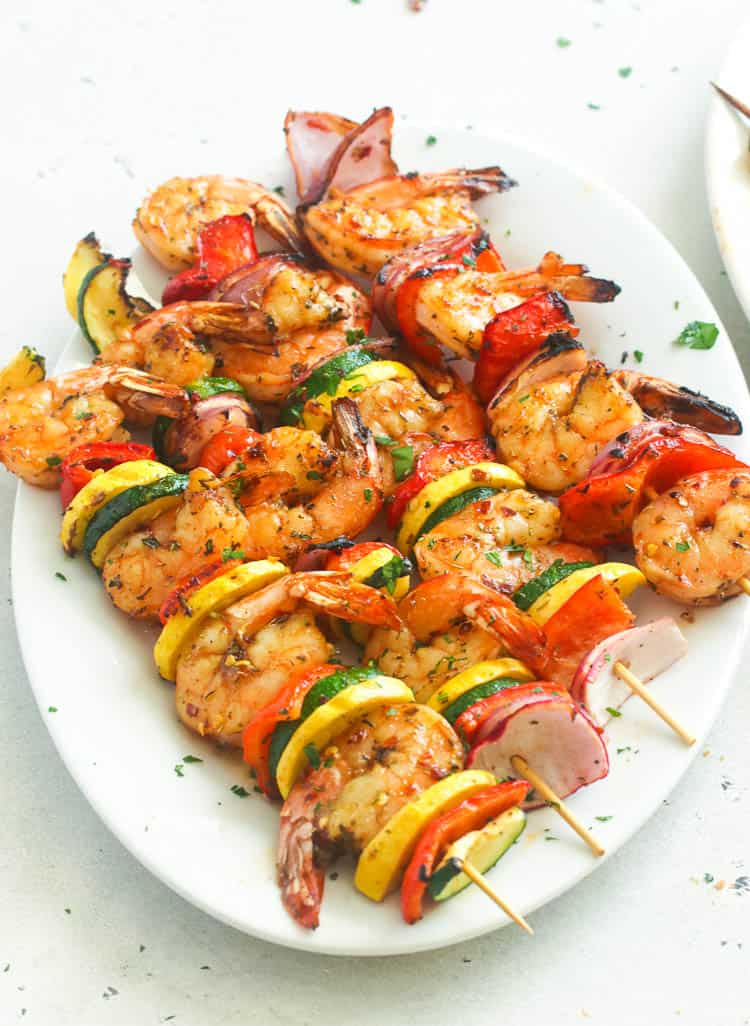 This incredibly delicious BBQ appetizer is so easy to make and customize to the veggies you have on hand. Onions, peppers, summer squash, mushrooms, and eggplant can all be marinated and skewered with spicy shrimp. Yum!
5. Beer-Battered Fish & Tartar Sauce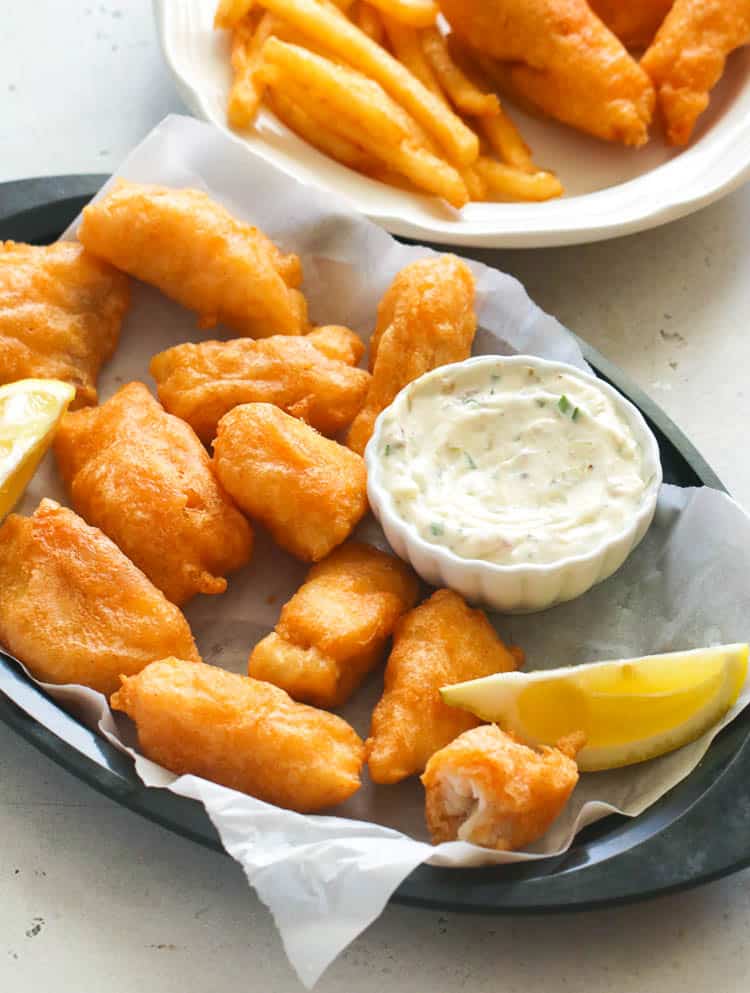 Whenever I visit my family in England, I have to have fish and chips. Sorry guys, Long John's just doesn't cut it for me. I prefer to make my own. Cut the fish (cod or haddock) into bite-sized chunks, and you have the perfect appetizer.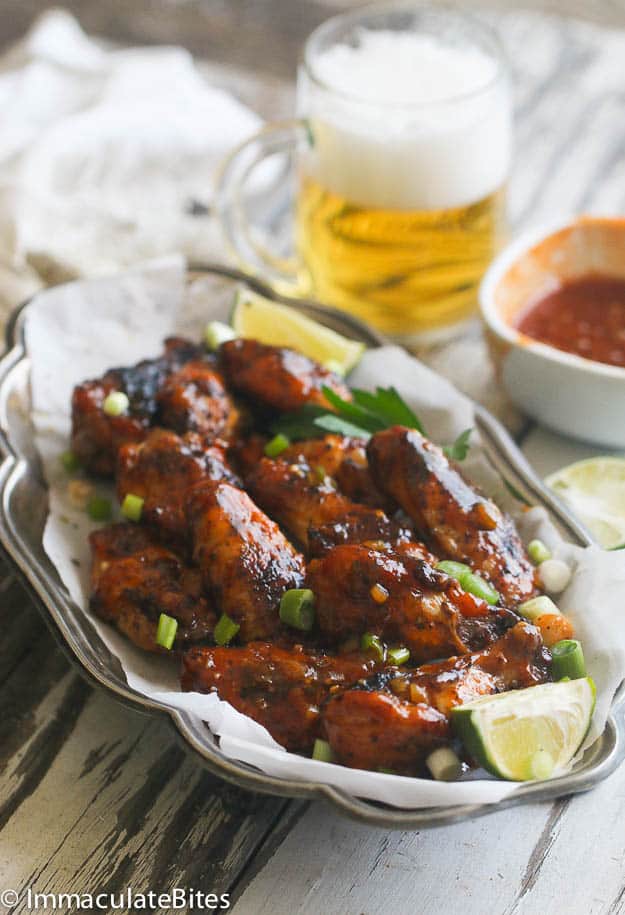 It wouldn't be a party without hot wings. This recipe with a mouthwatering sauce is my favorite way to make them. And since the grill is already hot, you can put these on first, and they'll be ready in no time.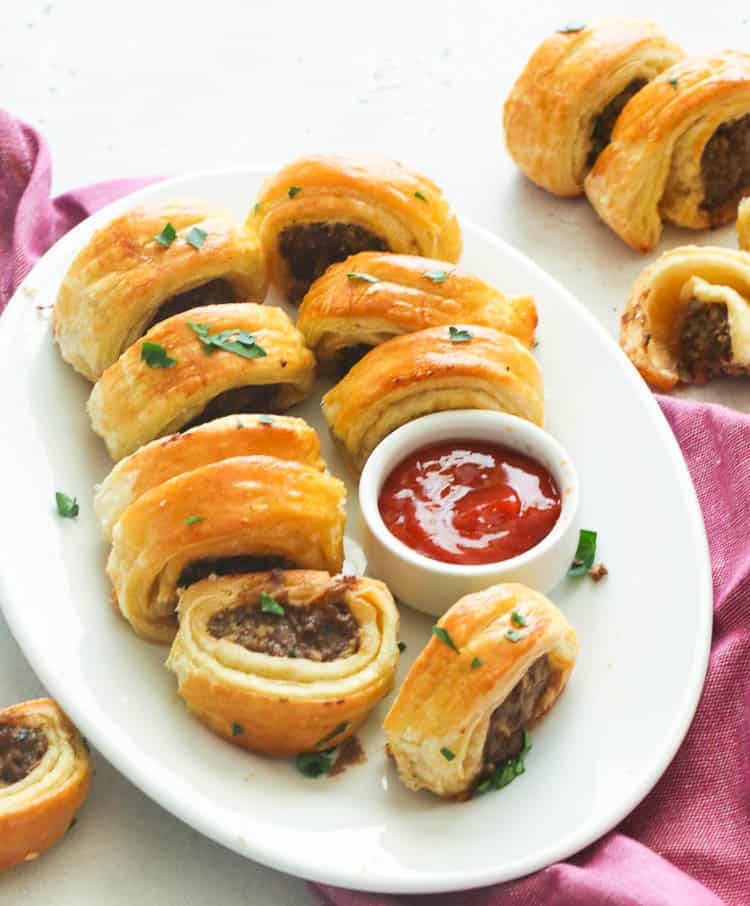 If Americans have Pigs in a Blanket, the Brits and Aussies have these Sausage Rolls instead. Ready-made puff pastry dough makes this BBQ appetizer a breeze to make. Anything surrounded in pastry dough has got to be good, and it's easier to eat with your fingers.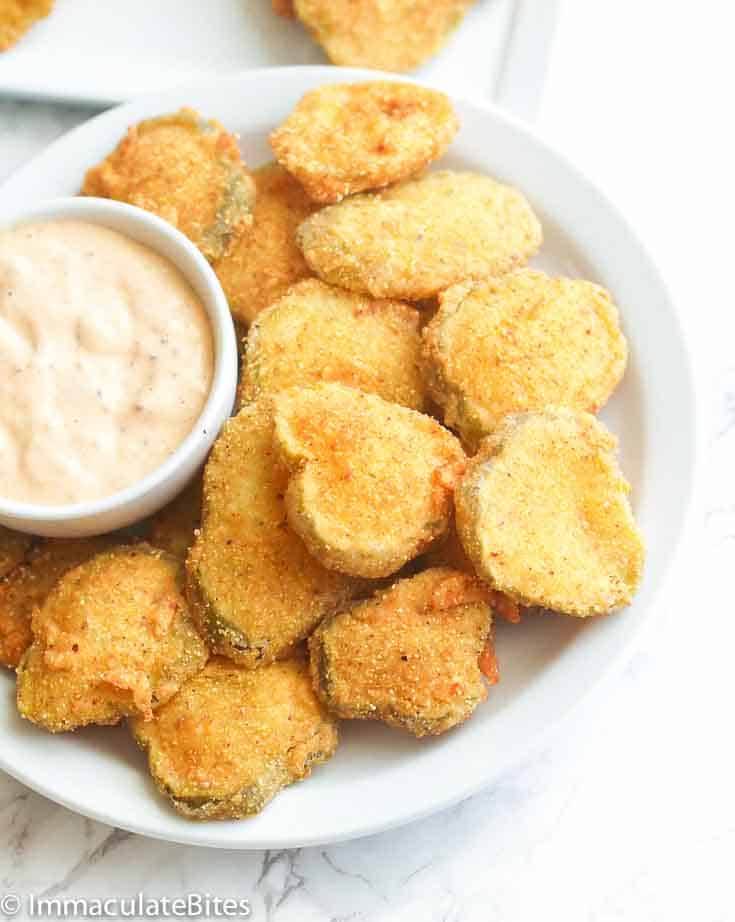 What? You have never heard of fried pickles? Then you are missing out on one of the easiest and most addictive appetizers out there.
A classic soul food – battered with a typical Southern buttermilk batter and fried to perfection, this appetizer will be one of the first to disappear. However, if any are left by the time hamburgers come off the grill, they can be included in sandwich fixings.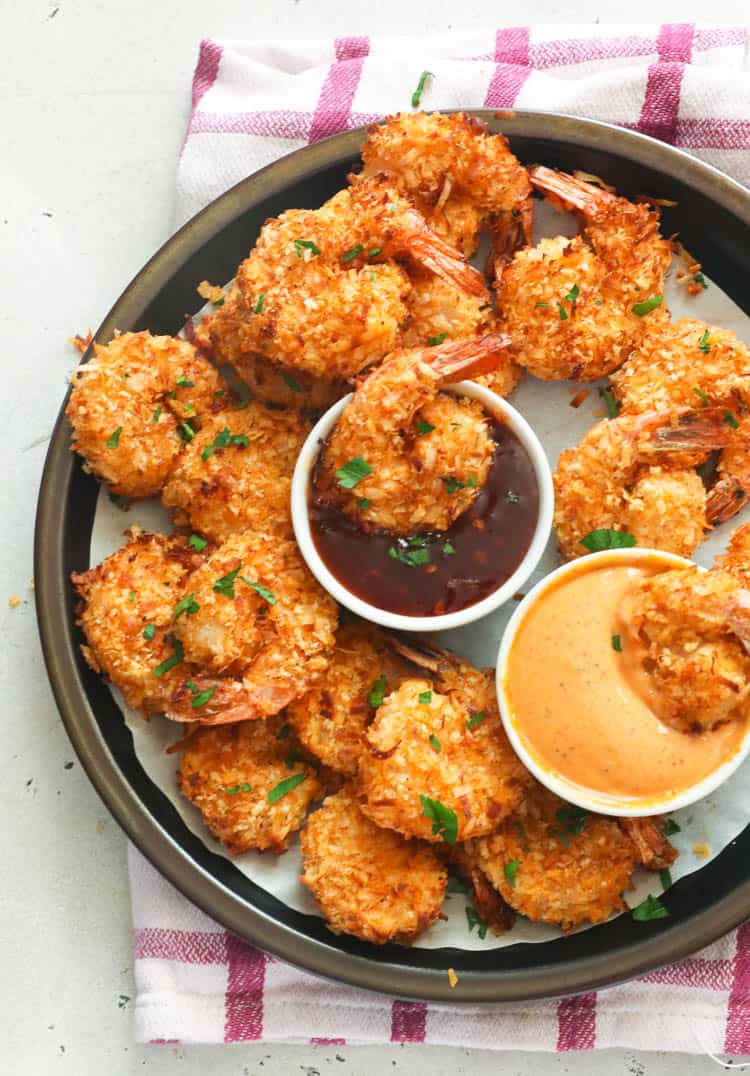 Shrimp is so adorable and already comes in a bite-sized appetizer shape. The sweetness of the coconut is the perfect pair with the sriracha sauce. And the air fryer makes it super easy to have these ready while the grill is still heating up.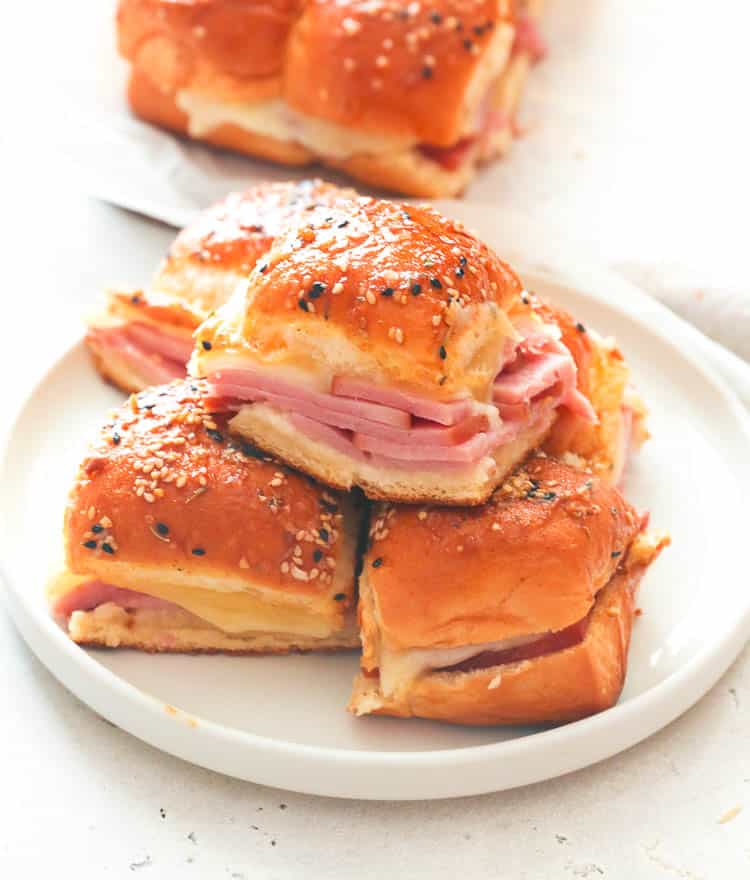 Bite-sized sandwiches are the ideal hunger pang killer while being enticed by the aroma of what's on the grill. And they're small enough not to destroy your appetite by the time the main course is ready.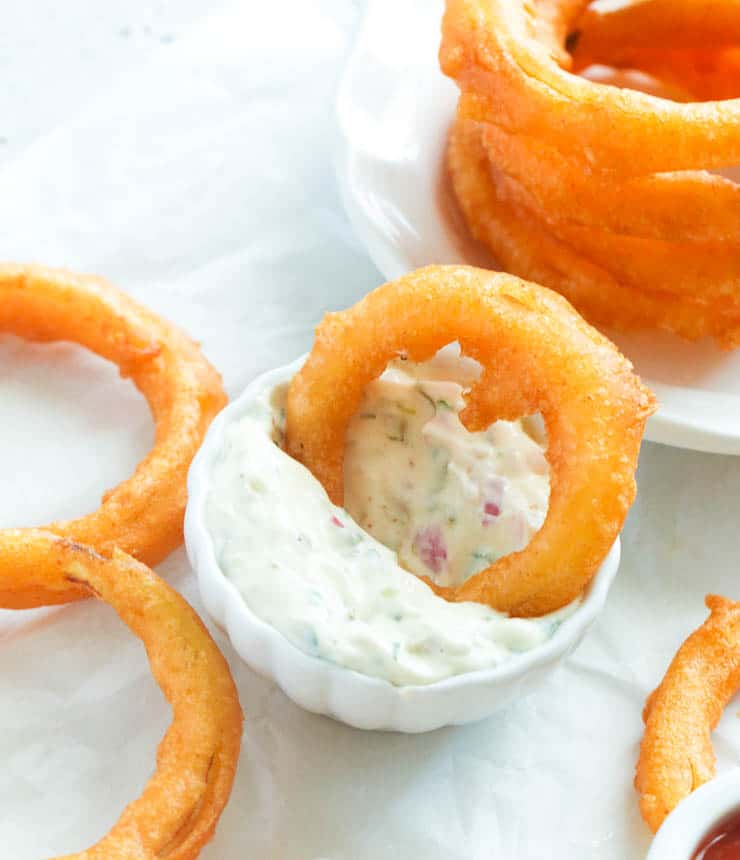 My favorite I-don't-care-if-it's-healthy BBQ appetizer is onion rings. These babies are even better with beer batter. I especially love them with Spanish onions for the extra crunch and sweetness. And don't forget to make this quick tartar sauce HERE as your dip.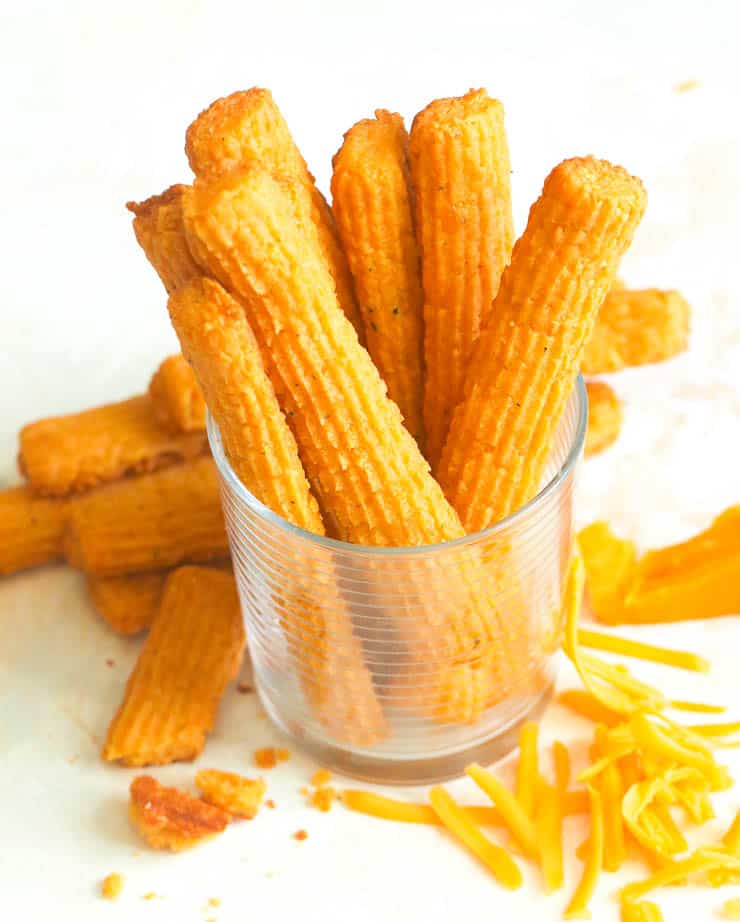 Another Southern Classic – I remember the first time I tried this crunchy cheesy delight. Move over cheese puffs! I have my new favorite snack! It's also a perfect appetizer because it's super easy to make ahead, and little fingers can happily munch these away mess-free.
13. Little Smokies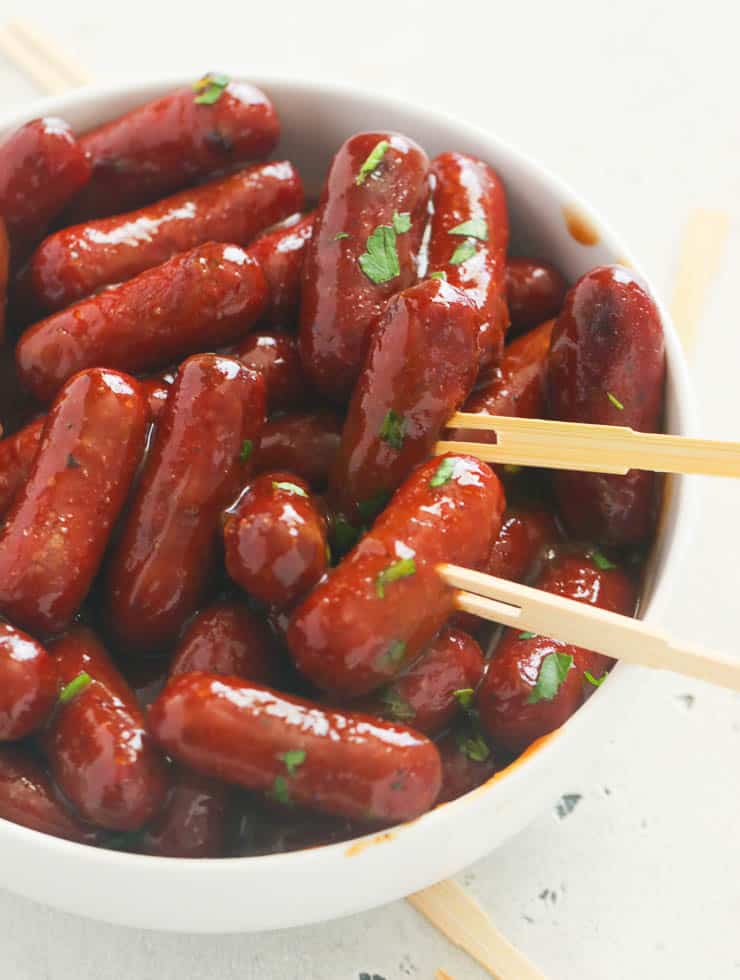 This has to be one of the most traditional appetizers on game day, and I understand why. Who doesn't just love these cute little bites of sausage simmered in a drool-worthy sauce? If you have a crockpot or slow-cooker, put it all in first thing in the morning, and by the time you're ready to roll, so are they.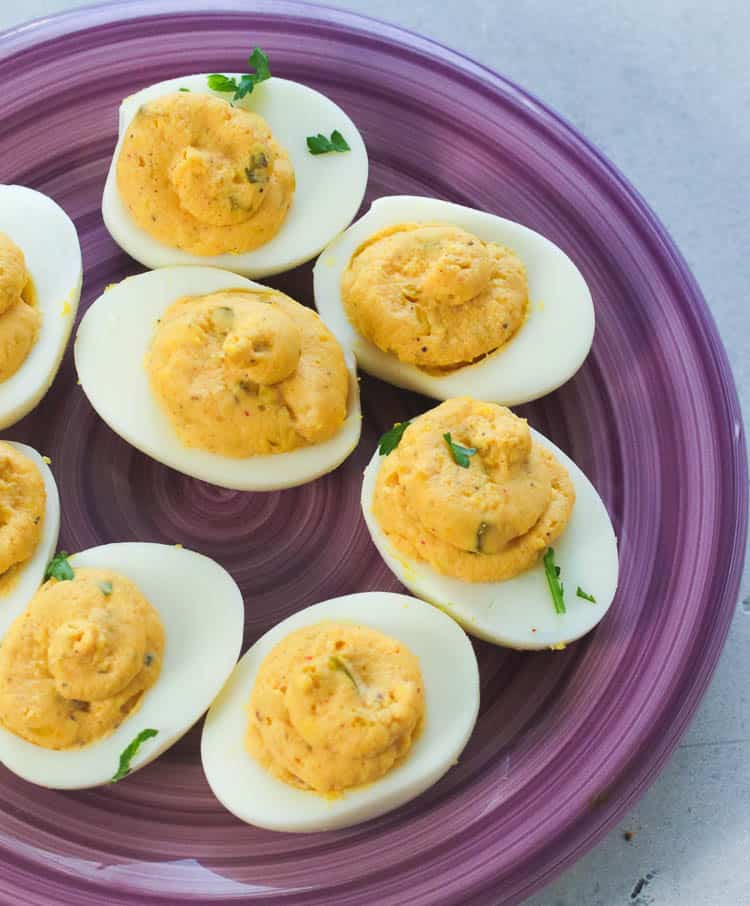 I've never been to an authentic Southern BBQ or cookout that didn't have deviled eggs. In fact, there's usually a competition on who made the best ones. If you want to win, try this recipe. 😉
15. Fondant Potatoes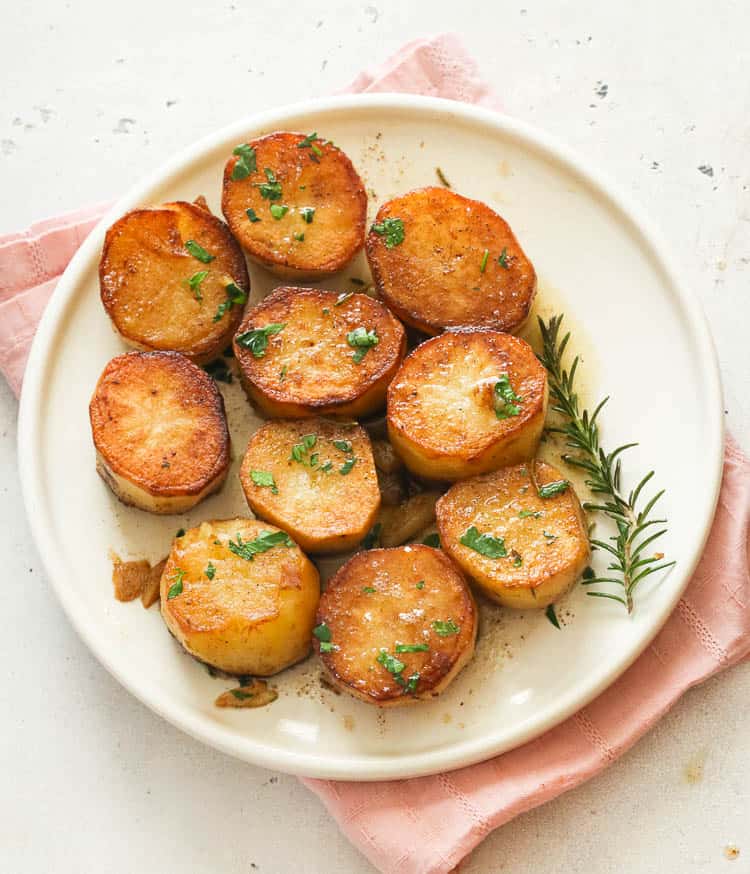 Potatoes have to be one of my favorite foods. They're so versatile; they go with almost anything. Did you know you can even make candy with potatoes? These potatoes are crunchy on the outside and tender on the inside. A super easy BBQ appetizer!
You can now confidently host a BBQ party with all of these easy starters. What's your favorite BBQ appetizer?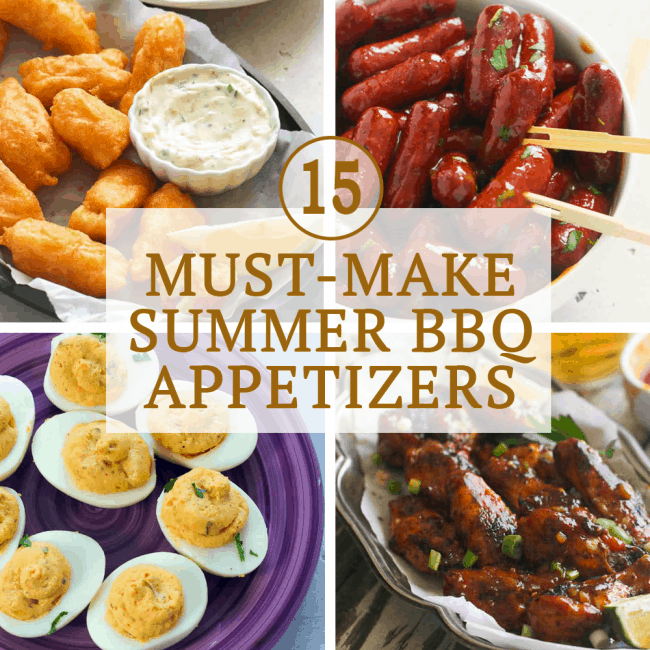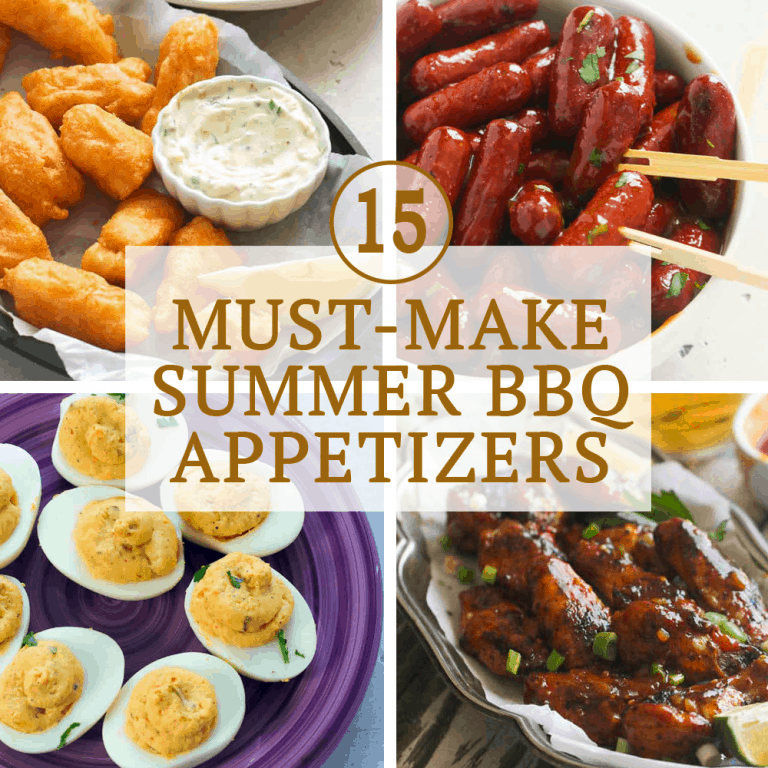 Print
BBQ Appetizers
BBQ appetizers offer finger foods that keep your guests from starving before the party really gets going, and they keep the kids happy, too. That makes them a must-have, and here's a list of my favorites.