Black beans are considered one of the best soul comfort foods because of their delicious yet simple flavors. These 8 Black Bean recipes are all unique in taste and style. But of course, every recipe has the same star ingredient – black beans! Whether your favorite recipe is soup, stew, or salad, these guys are definitely the answer.
Black beans have a firmer texture and nuttier flavor than pinto beans. The amazing flavors from various spices transform black beans into a high-class culinary experience! Whether you want to reduce your food bill, cut down on meat, or go completely vegetarian, beans are a great source of cheap and nutritious protein.
And armed with these fabulicious recipes, even your pickiest eater will enjoy black beans! So whip up some of our delicious black beans for dinner and enjoy!
FAQs
Should I soak black beans?
Whether to soak or not depends on the recipe. If you cook black beans in a standard pot, soak the black beans for 8-12 hours. If you're going to cook them in an instant pot, you do not need to soak the beans first.
Are black beans healthy?
Yes, they are! Black beans pack a nutritional punch with more protein and fiber than many other beans. They also have fewer carbohydrates and starch per cup of beans.
Should I use canned beans?
Canned beans are a convenient way to shorten cooking time. But if you want to adjust the amount of salt yourself and know what's in your beans, it is best to use dried beans.
1. Black Beans and Rice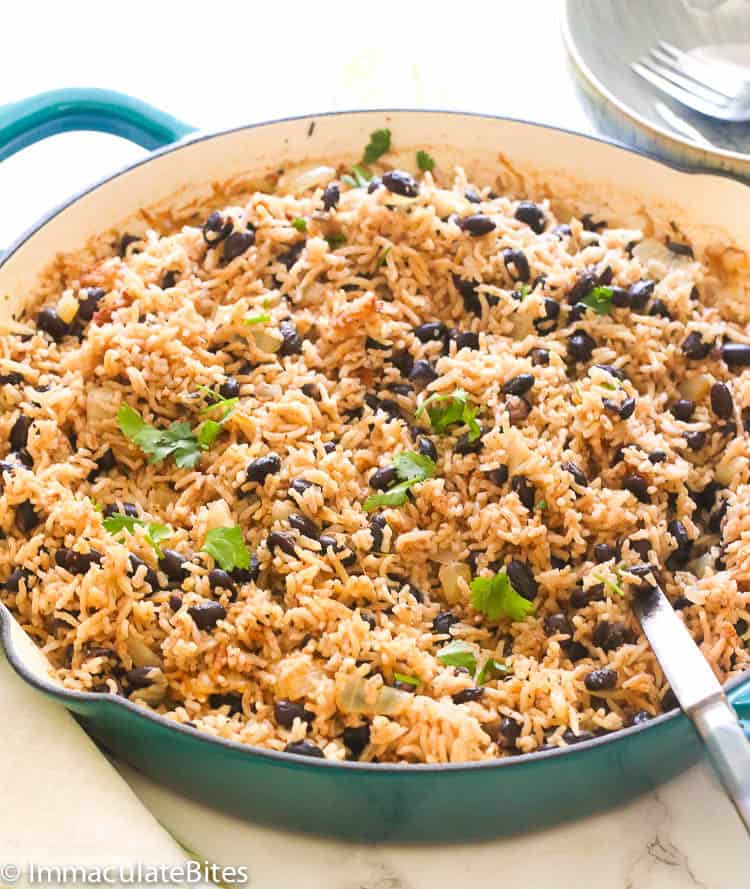 This recipe is super delicious and has the perfect blend of spices! I love all of the aromatic flavors, and the spices are all inspired by Puerto Rican, Mexican, and Cuban rice and bean dishes.
You can serve this recipe as a main dish in itself, but I love to pair it with a sweet and spicy jerk chicken for more protein. You can also serve it with pulled pork since the smoky flavor of the meat balances well with the rice.
If you have any leftovers, you can store black beans and rice in an airtight food storage container and keep them in the refrigerator for 3-4 days.
Black Beans and Rice
Black Beans and Rice – one of the best side dishes ever that's easy to prepare yet very versatile. Can be thrown together as a side to your favorite meat or a hearty meal on its own.


Check out this recipe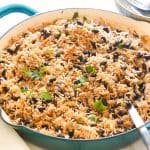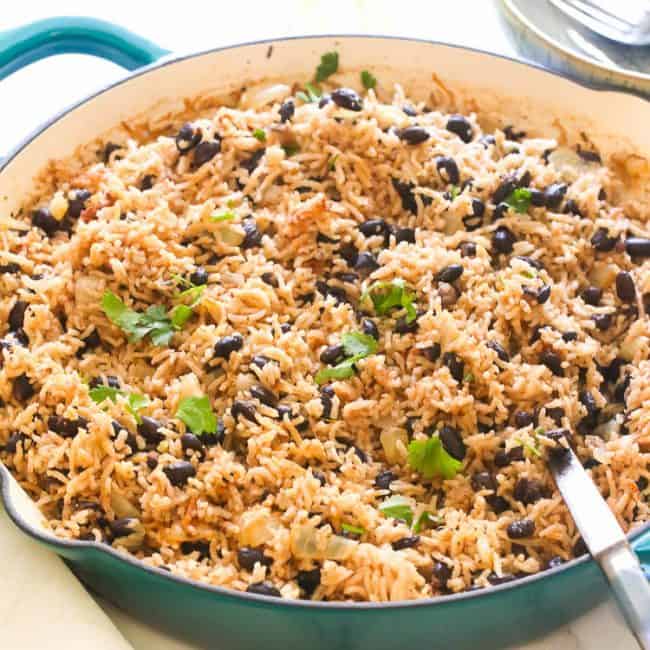 2. Black Bean Soup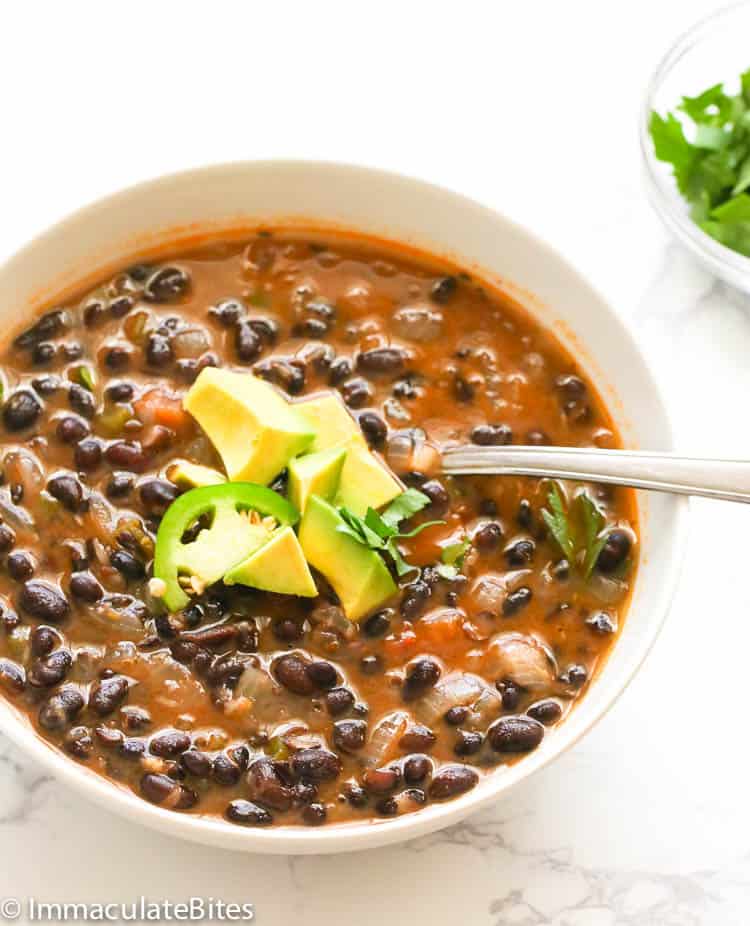 This soup recipe is the perfect meal to cozy up to on a cold and rainy day. Black beans add a hearty, healthy depth to this soup that makes it out of this world!
A good hearty soup is always best enjoyed with bread to soak it up, and there is no doubt that this pineapple jalapeno cornbread is perfect for bean soup. You can also dip some crispy homemade tortilla chips into the soup.
Freeze the leftover soup in a freezer-safe container, then heat it for a quick meal! Just make sure to keep an inch or two of space in the container to allow the soup to expand.
Black Bean Soup
Black Bean Soup – healthy, hearty and satisfying black bean soup loaded with layers of flavors and a good dose of beans, sweet potatoes and other spices. Can be made completely vegan without sacrificing the taste. Absolutely waist-friendly!
Check out this recipe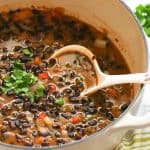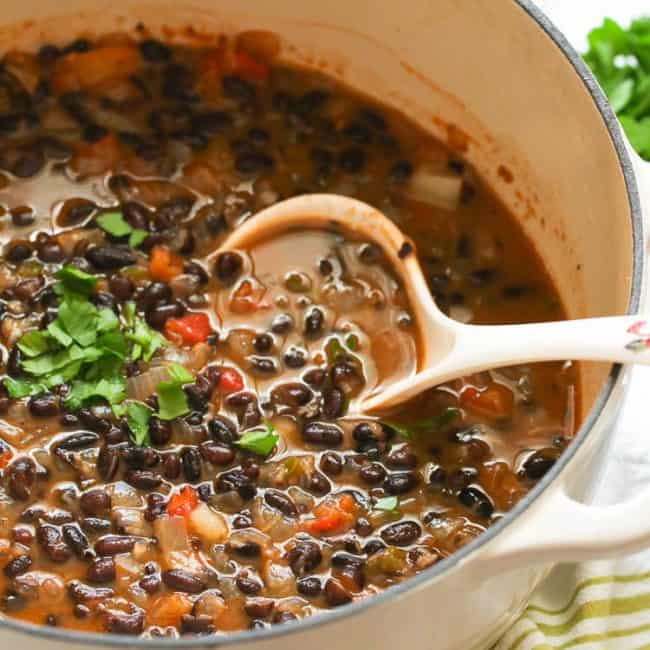 3. African Black Bean Stew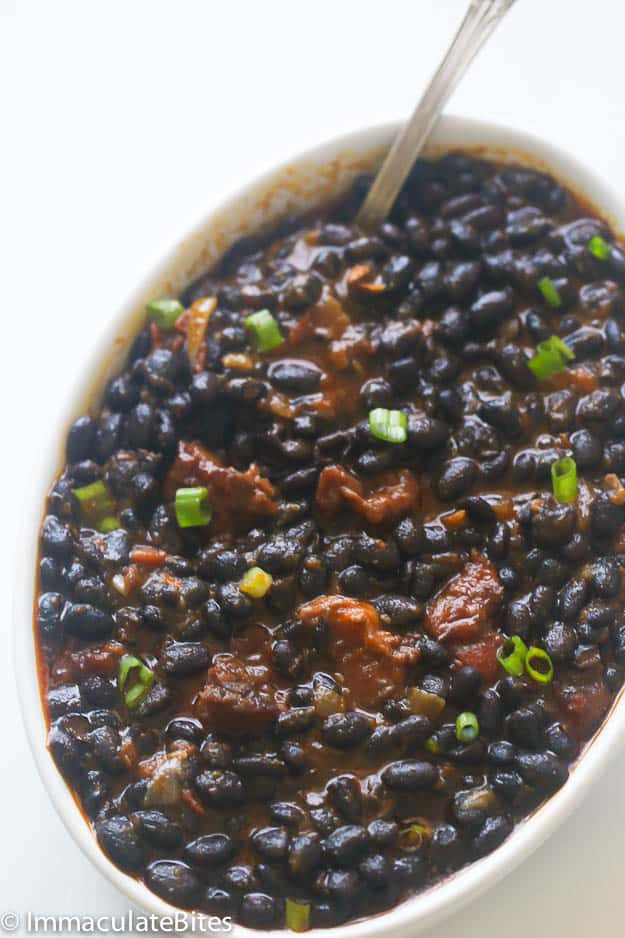 African black beans stew is my all-time favorite childhood comfort food. The crayfish, beans, onions, and ginger always fill my house with smells of warmth and childhood memories.
Starchy foods go best with this stew. My favorite way to eat this dish is with caramelized fried sweet plantains or soft bread.
You can freeze this stew in an airtight, freezer-safe container for up to three months. Reheat it in the microwave or on the stovetop and enjoy a quick and easy meal.
Black Beans Stew
African Black Beans Stew – tasty and comforting bean stew flavored with garlic, ginger, onions, and intensified with crayfish for an ultimate comfort food.
Check out this recipe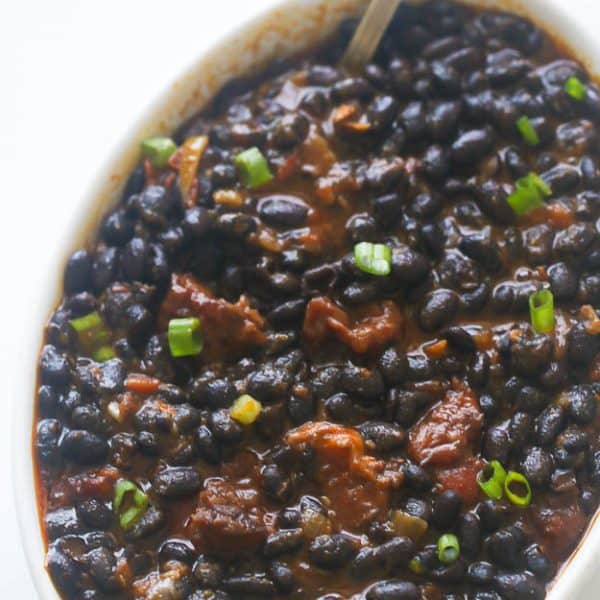 4. Baked Stuffed Plantains With Black Beans (Vegan)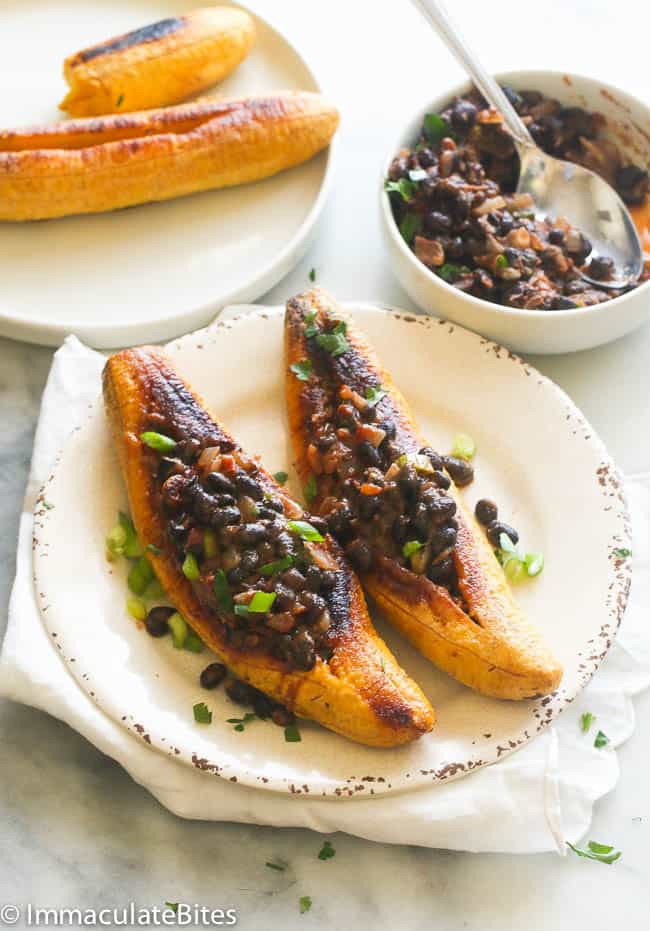 This baked plantains stuffed with black beans recipe is sweet, savory, and vegan-friendly! Sweet plantains have always been one of my favorite side dishes, and with this recipe, you can enjoy tasty plantains in a low-calorie dish.
I love to make this recipe with a side of my delicious Jollof Rice.
These scrumptious delicacies can be stored in the refrigerator for a maximum of three days in an airtight container.
Baked Stuffed Plantains(Vegan)
Baked Stuffed Plantains With Black Beans(Vegan) – baked sweet plantains that complements well with the savory, spicy vegan bean filling. An easy weeknight treat with only 10 minutes prep time.

Check out this recipe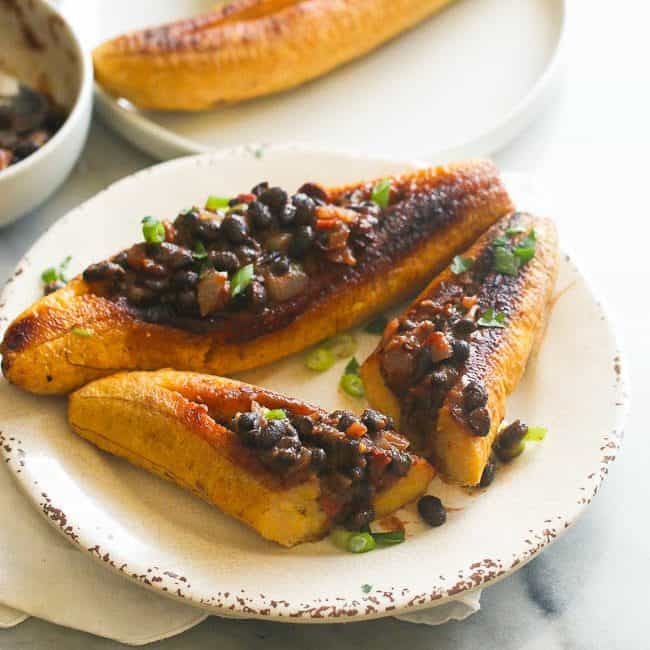 5. Instant Pot Black Beans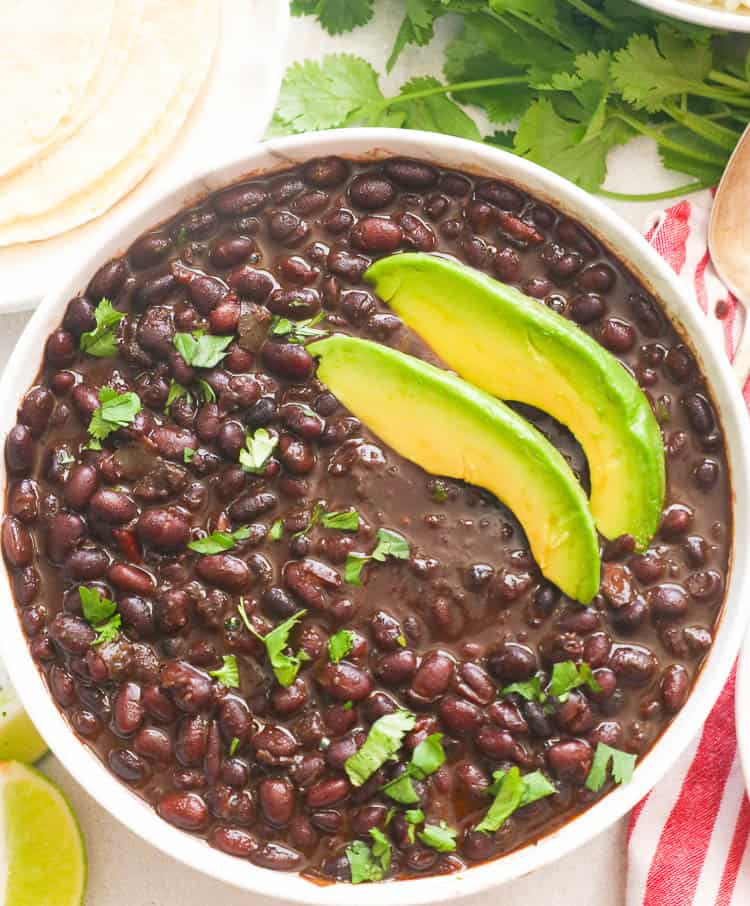 Quick and easy instant pot black beans? You got it! This recipe is filling and pairs well with many different dishes.
You can even make a delicious meal with these Instant Pot Black Beans and Air Fryer Coconut Shrimp wrapped up with homemade tortillas. Yum!
You can store these in the fridge for 5-7 days.
Instant Pot Black Beans
Healthy, rich, and vegan Instant Pot Black Beans made from scratch, minus the fuss of traditional slow cooking. Ready in a snap and no soaking required! I'm sure once you've tried it, you'll forget about the canned ones.
Check out this recipe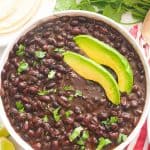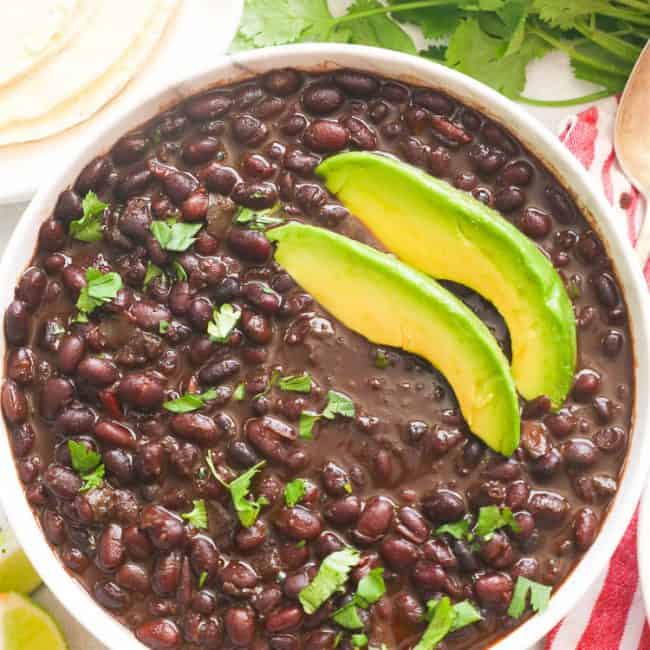 6. Black Bean and Corn Salad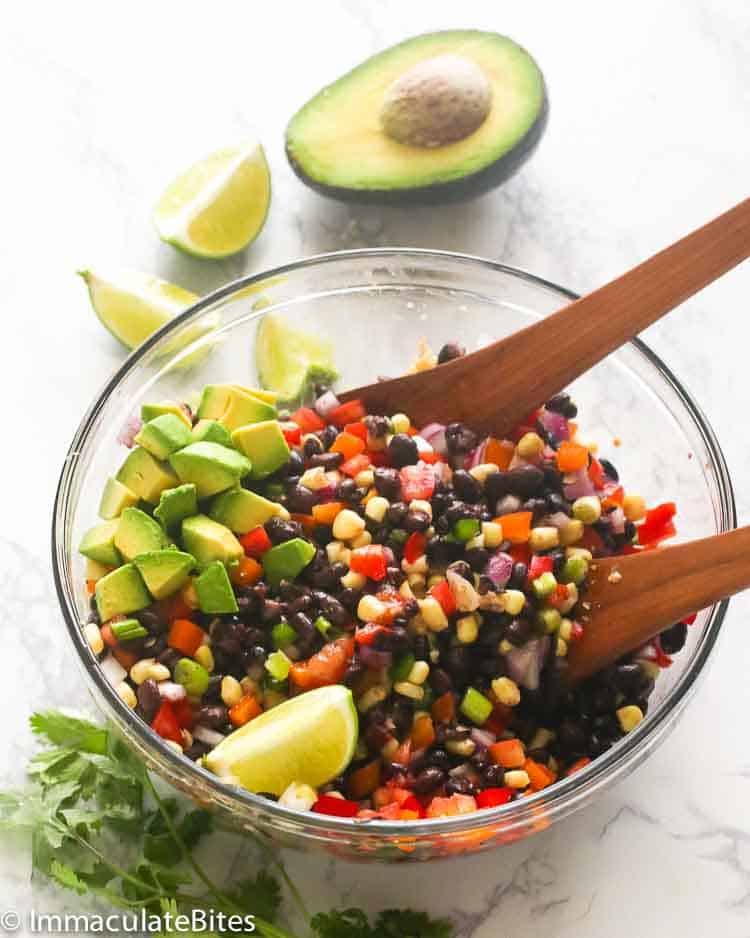 Black bean and corn salad is the perfect summer salad for your next BBQ! Adding beans to your salad will keep you full and satisfied for hours. The sweetness of the corn is also a perfect contrast to their taste and texture.
This salad is delicious with a light protein such as BBQ chicken or Garlic Butter Shrimp.
Use an airtight storage container and keep this black bean and corn salad in the refrigerator for up to four days.
Black Bean and Corn Salad
Black Bean and Corn Salad bursts with the summer flavors and colors. This refreshing dish is quick and oh-so-easy to prepare and full of nutritional benefits. And the fusion of crisp, tangy, and savory textures with a fresh and spicy flavor is absolutely mindblowing.
Makes 3-4 cups
Check out this recipe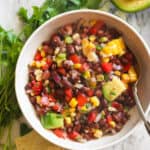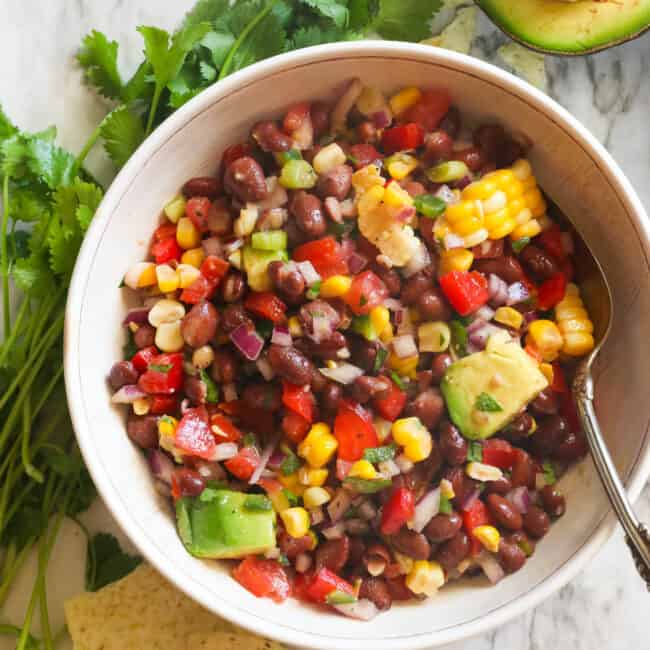 7. Grilled Pineapple Black Bean Salsa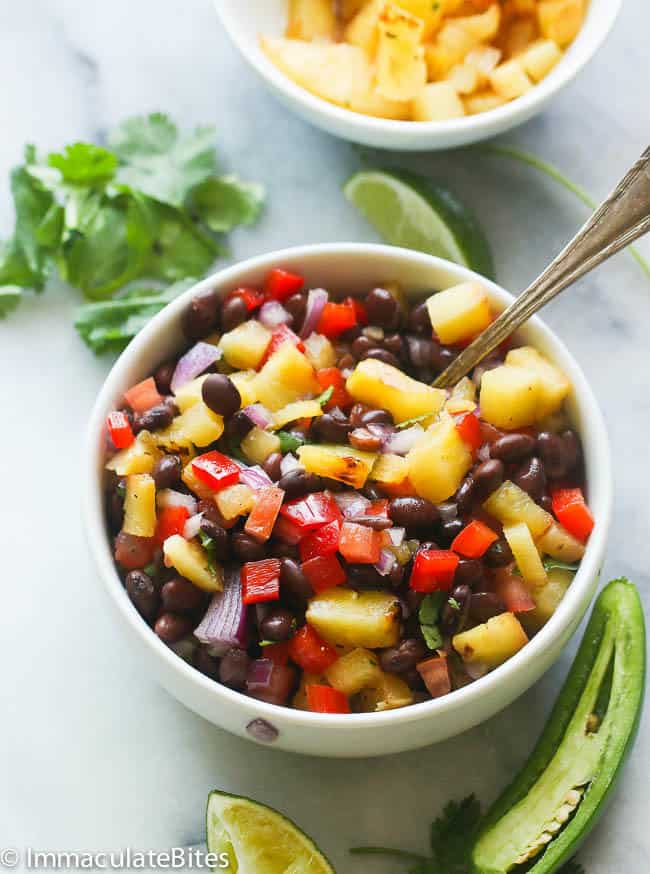 I love the refreshing taste of this light, sweet, and tangy black bean salsa. The bold flavors all compliment one another perfectly.
Salsa goes best with tacos, so it is no surprise that this salsa would go well with jerk tacos.
Grilled pineapple black bean salsa stores very well in the fridge for up to seven days. In fact, it even tastes even better the day after you make it since all of the flavors blend better!
Grill Pineapple Black Bean Salsa
Grill Pineapple Black Bean Salsa- Healthy, flavorful and easy salsa bursting with grilled pineapple, black beans, bell pepper and jalapeño peppers. Tastes even better the next day with an intense, bold flavor.
Check out this recipe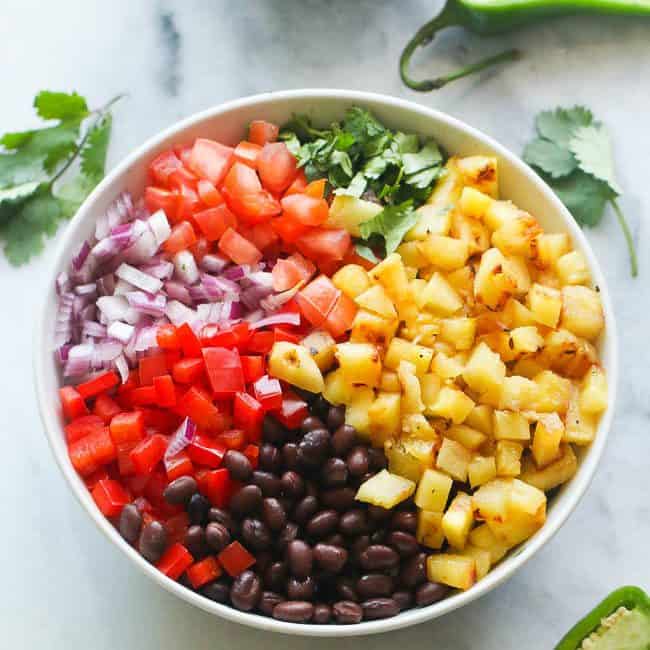 8. African Rice and Beans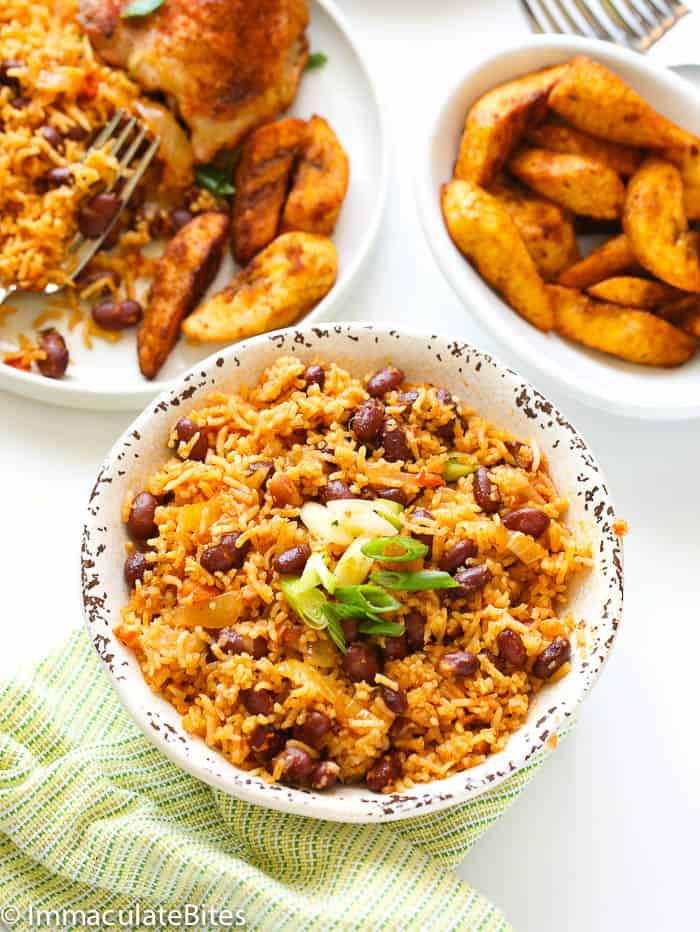 Spicy and flavorful African rice and beans is a traditional African dish that is simply divine. I love the spices, onions, and garlic that make this dish super aromatic and tasty.
Try it with Baked chicken legs for a well-balanced meal.
African rice and beans can last in the coldest part of the fridge for 5-7 days.
African Rice and Beans
African Rice and Beans — spicy flavorful rice and beans combo flavored with onions, thyme, smoked paprika and garlic.
Check out this recipe