Amp up the party with these sensational drool-worthy Dessert Drinks you can easily make at home. And enjoy unlimited refills without the hefty price tag. From fruity dessert cocktails to laid-back Homemade Bailey's Irish Cream that will surely make any party or dinner date night perfectly splendid.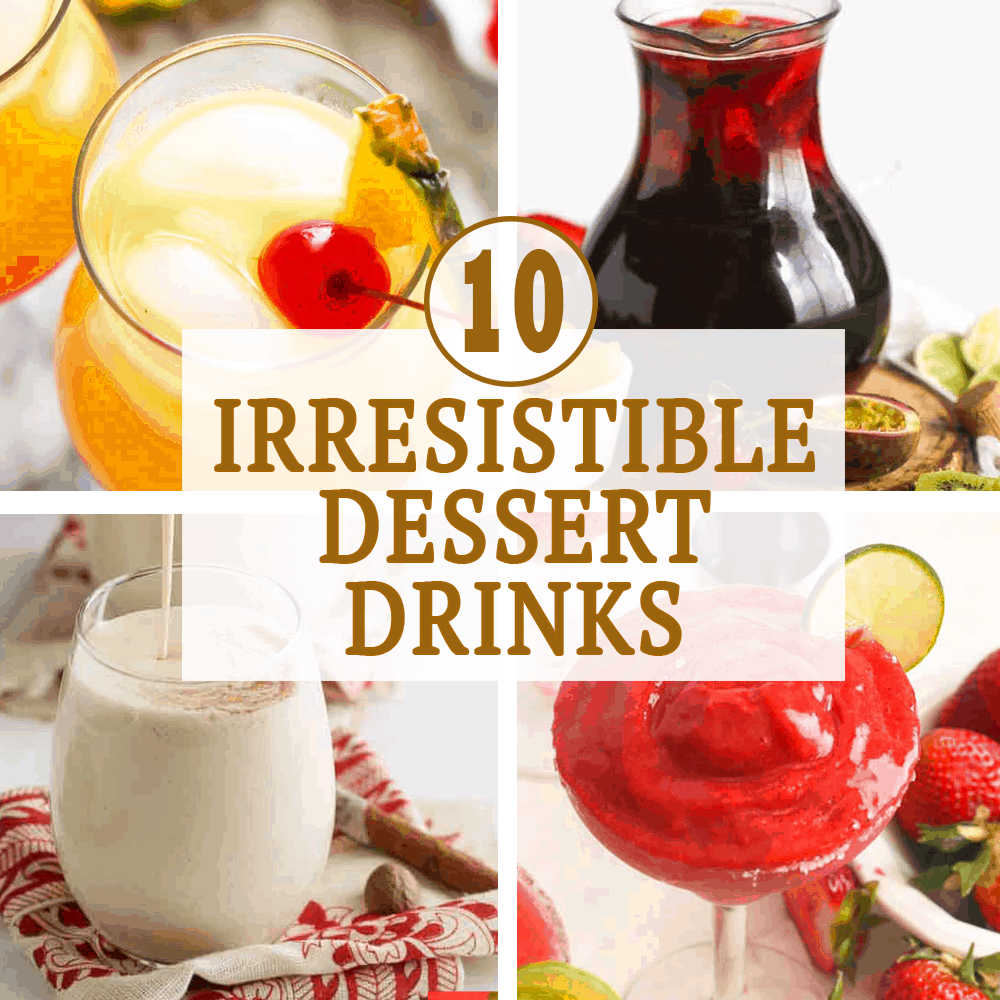 Dessert Drinks are usually sweet and could either be decadent or fruity with hints of alcohol notes that are not too strong. Just the perfect booze to accompany a scrumptious steak meal like these Tomahawk Steak and Pan Seared Oven Roasted Steak.
Whatever your reason is, a good dessert cocktail can make you feel relaxed and refreshed. A perfect nightcap you deserve at the end of the day, especially when shared with your loved ones.
What Drink Goes with Dessert?
We are accustomed to wine and champagne to pair with desserts, but cocktails with combinations of fruity notes and liquor are also a good pairing for these sweet treats. Plus, they are more affordable and easily customizable to match any dessert.
What are the Most Popular After Dinner Drinks?
Nothing beats classic after-dinner drinks like Brandy, Sherry, Vermouth, and Amaro. They have a stronger alcohol taste but you can really feel the smoothness as you drink them. A little bitter but will give you the right satisfaction.
But for those who are not a fan of these strong alcoholic drinks, cocktails and sweet liquors are still the best choice. 😉
Dessert Cocktails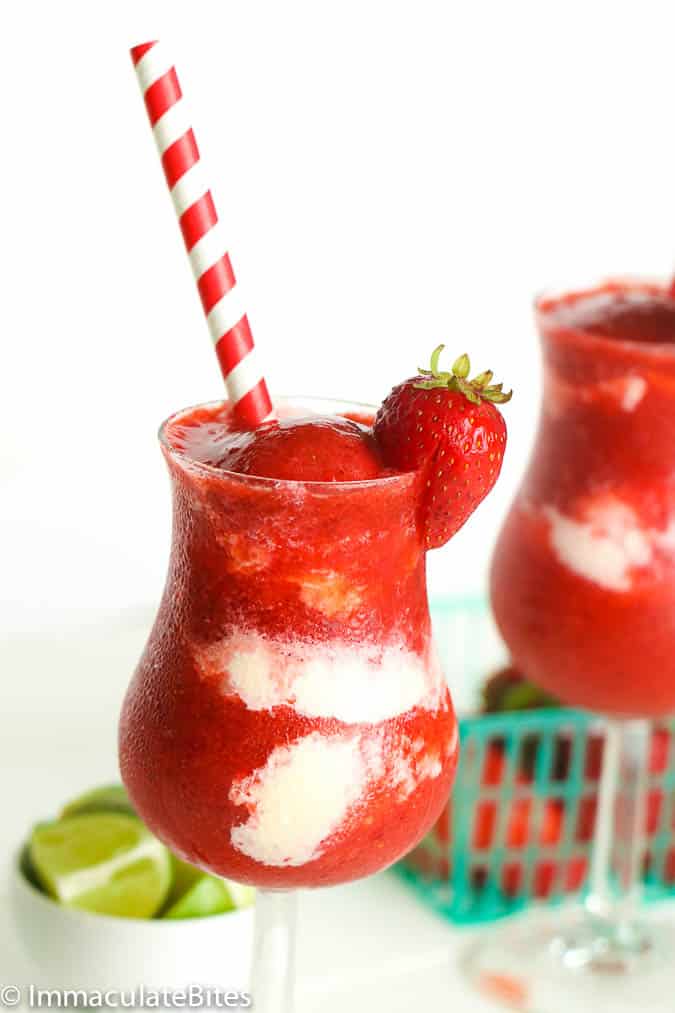 Dessert cocktails like this sophisticated drink for the ladies, Strawberry Daiquiri, are truly irresistible. It has the right amount of alcohol from white rum to get the party started and not too strong to overpower the taste of the fresh strawberries. You'll definitely love its vibrant and bright red color, too!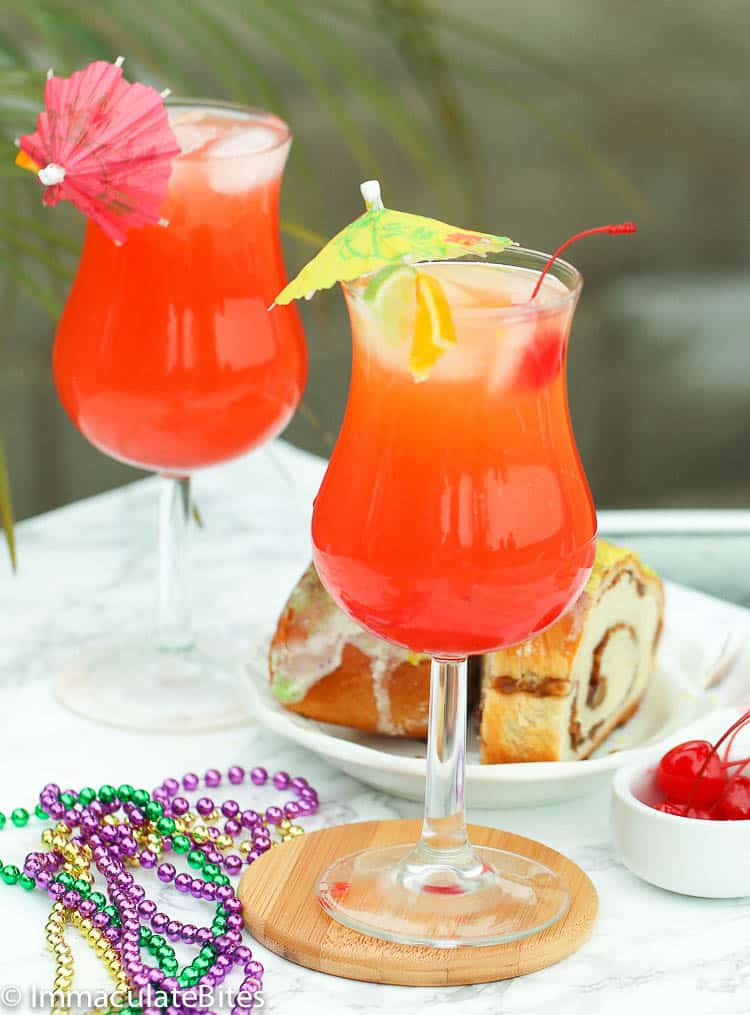 Get drawn in a party hurricane and enjoy this one of the most famous dessert drinks during summer because of its tropical vibes. It has a nice combination of light and dark rum with a lovely pairing of passion fruit and orange juice. A perfect tropical cocktail that brings happiness in a glass! 😉
3. Pina Colada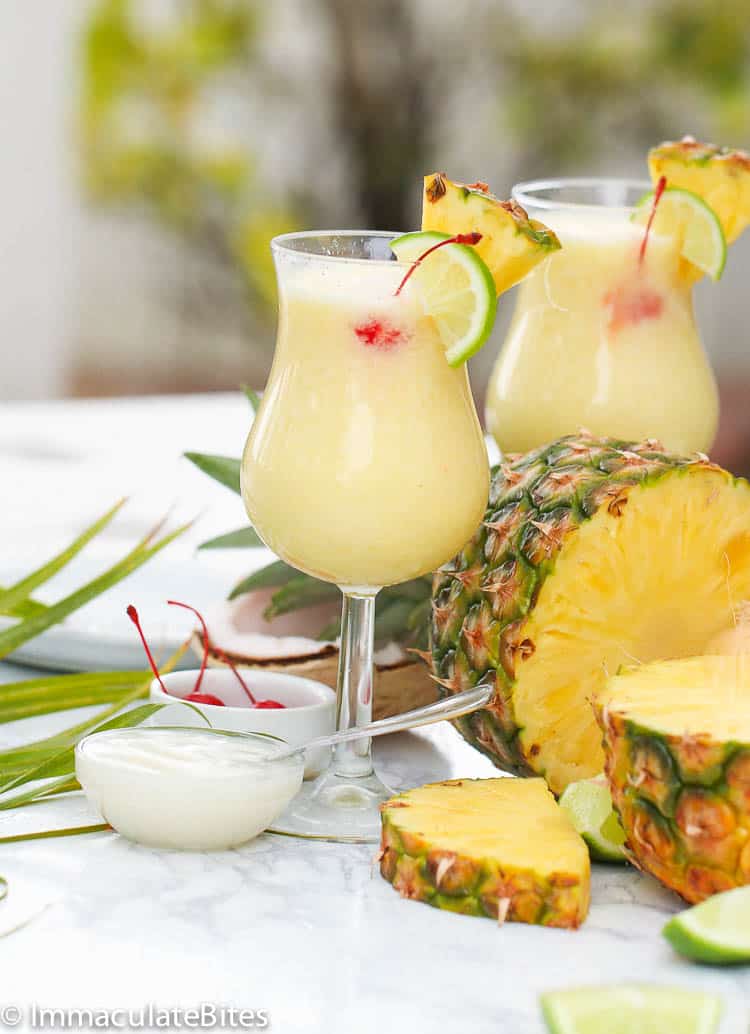 When talking about after-dinner cocktails, I always crave this refreshing Pina Colada. It's a fun recipe with cream of coconut, coconut milk, fresh pineapples, and rum. Let the perfect blend of coconut flavor and the sweetness and tartness of the pineapples take you to the tropics in every sip.
4. Homemade Bailey's Irish Cream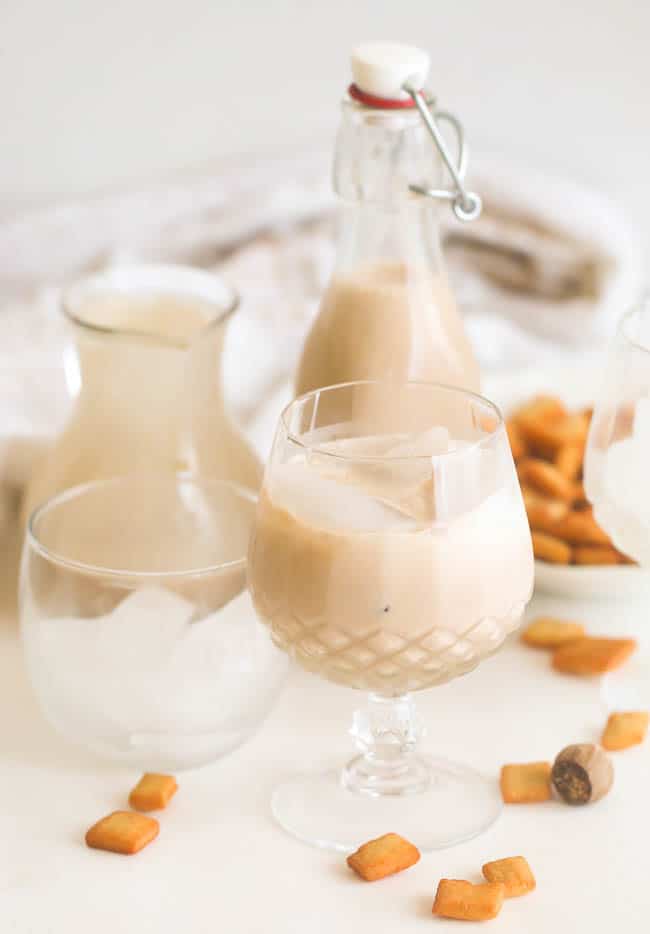 I love dinner drinks infused with coffee like this Homemade version of Bailey's Irish Cream. The perfect blend of coffee and chocolate syrup masks off the strong alcohol taste making it more enjoyable. I suggest adding sprinkles of nutmeg, cinnamon, or jazz it up with mint to make it more sensational. 😉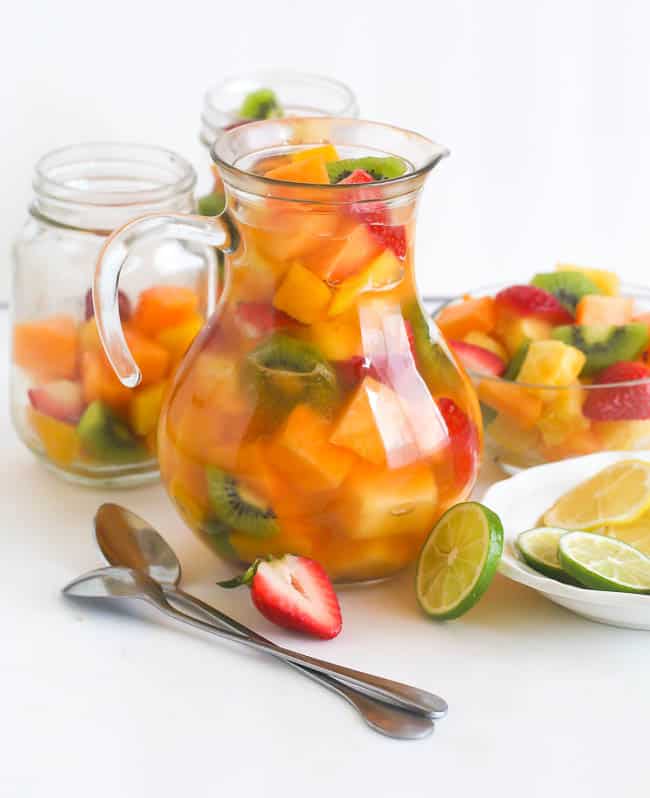 Or I'd like to call, my dessert in a glass. Sweet liquors like Tropical Sangria are truly impressive. It's loaded with big chunks of fresh pineapple, papaya, guava, and mango infused with white wine and rum. With just the right amount of alcohol kick and tropical twist combined. Truly impressive!
6. Coquito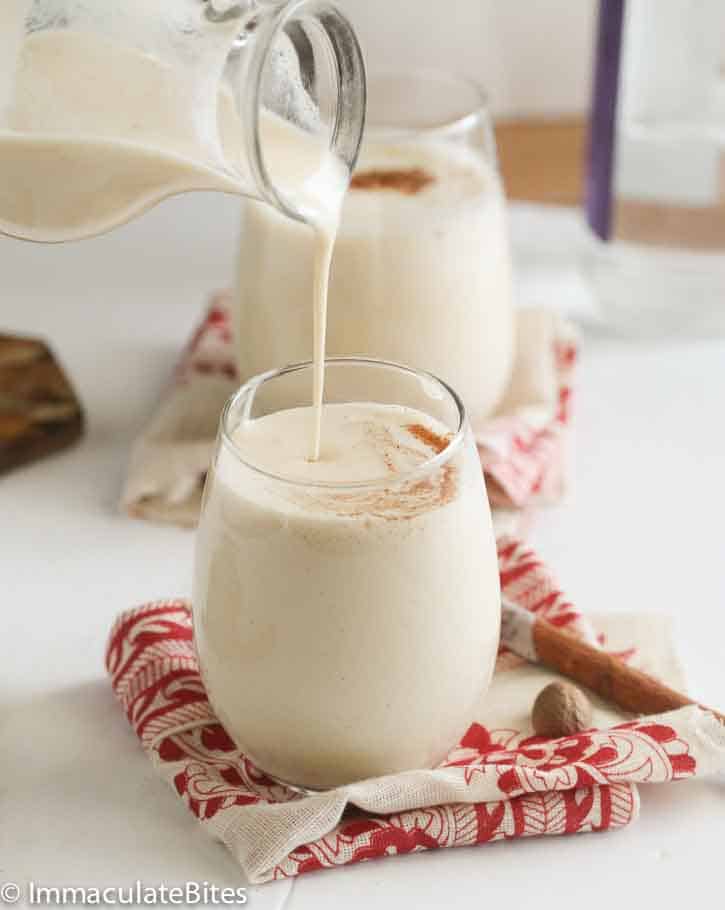 Holidays won't be complete without after-dinner drinks like this Puerto Rican Eggnog. It is a rich and cozy drink similar to eggnog but with an amazing tropical flair. The addition of coconut milk is surprisingly astonishing and sure to bring joy to this holiday delight. 😉
7. Mai Tai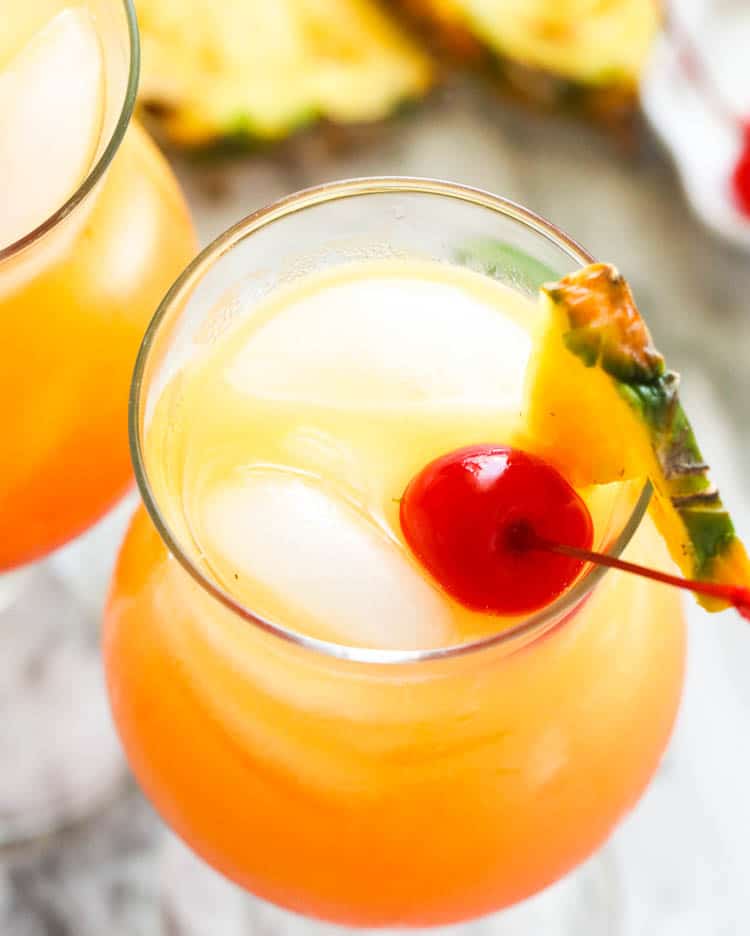 Celebrate with this super refreshing and fun tropical booze that will surely light up any party. It's full of wonderful combinations of citrusy and sweet flavors that scream nothing but happiness in every sip. Don't be deceived by its sweetness as it can still make you drunk when consumed greatly. 😉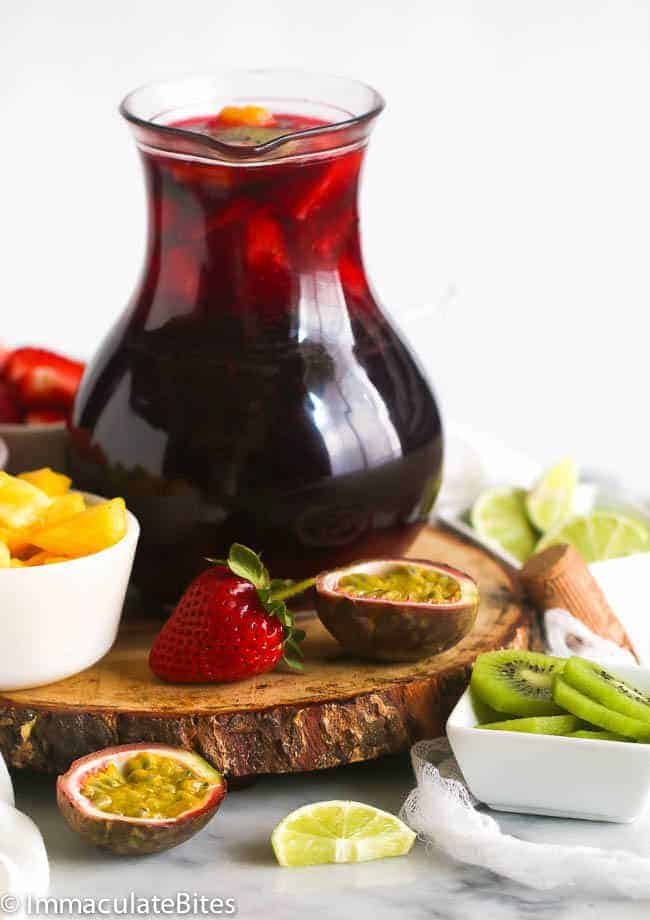 Level up your dessert drinks with this Sorrel Fruity Sangria that is easily customizable with your favorite fruits. The dried red hibiscus buds give this gorgeous drink its vibrant red color. While the big chunks of fresh fruits make it not only appealing to the eyes but satisfyingly refreshing, too. Perfect for a quick date night or parties. 😉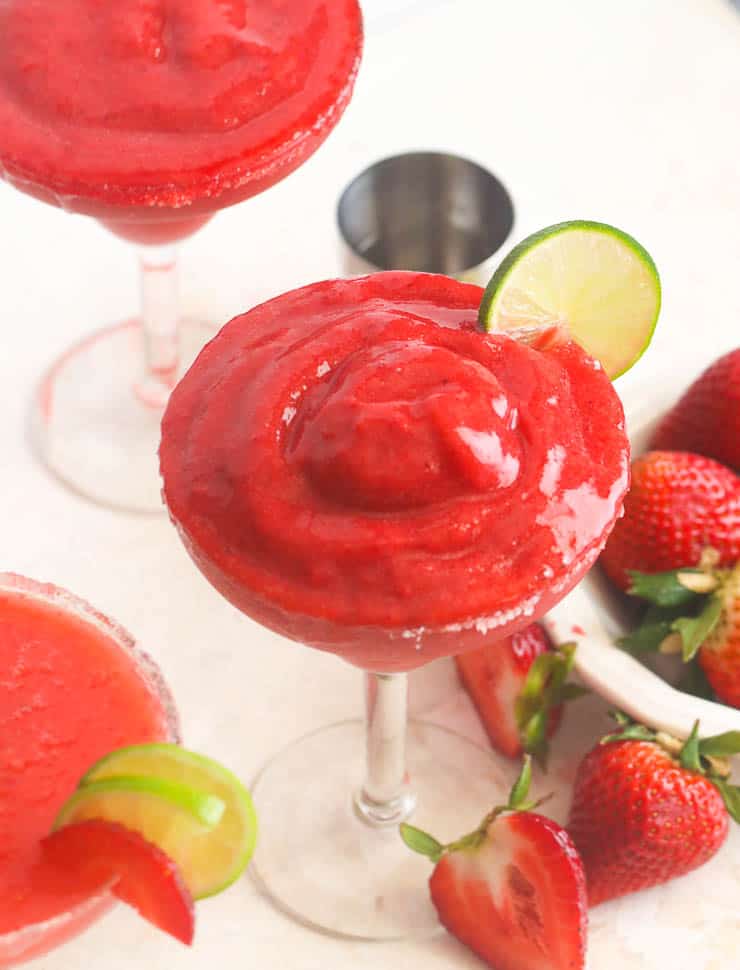 All you need is fresh or frozen strawberries, triple sec, and tequila to enjoy this classic fruity cocktail. A perfect reward after a long busy day, or not! Who needs an excuse to treat their selves anyways? Just pour a glass of strawberry margarita to pair with your chips and salsa. Sit back, relax, and enjoy!
10. Peach Bellini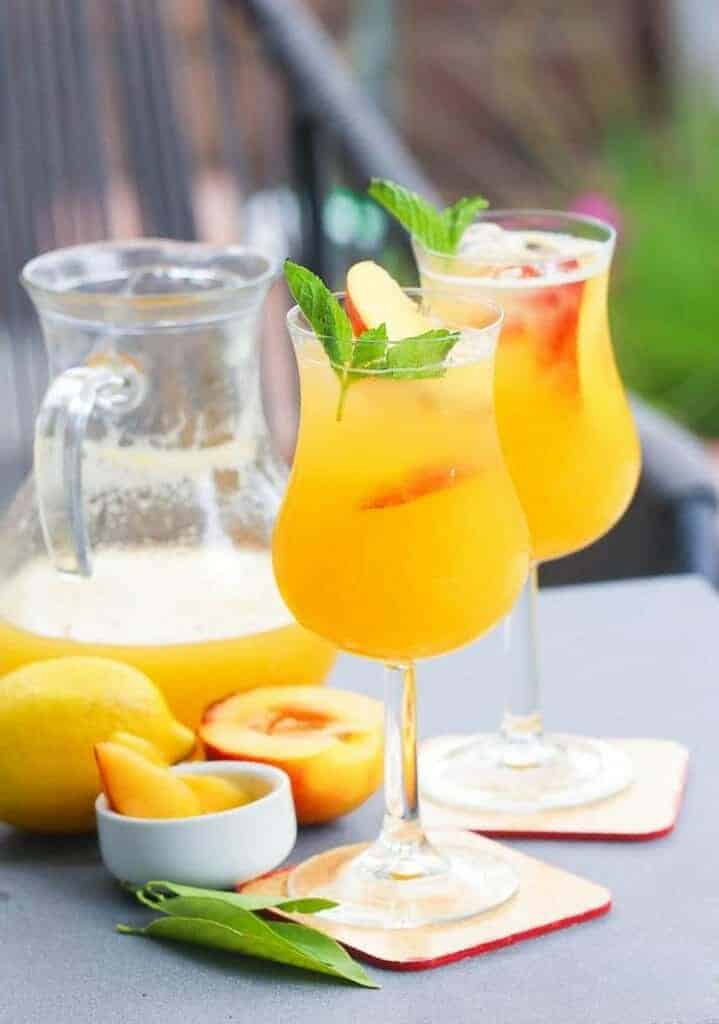 Another way to enjoy your fresh peaches in a luscious cocktail. Just add sparkling wine or champagne and some simple syrup and you're minutes away from enjoying this dessert cocktail. It's sweet, light, and refreshingly good perfect for a dinner party or a simple gathering. Simply divine!
Just remember, drink responsibly! Relax and enjoy the party! 😉