Evaporated milk is milk reduced for a more intense milky flavor. You can also keep this deliciously convenient ingredient on the shelf without worrying if it will spoil. Creamy and thick, many evaporated milk recipes benefit from this rich ingredient. Here are my favorites!
Evaporated milk became popular in the '20s and '30s because it's affordable and has a long shelf life. Evaporation removes up to 60% of the water from milk to make this beauty, so it's everything you love about milk, just much more intense. Recipes using evaporated milk recipes are easy, and they can be sweet or savory. The sky's the limit for this versatile milk. Oh, and you can also make your own evaporated milk.
FAQs
Savory Evaporated Milk Recipes
1. Southern Baked Mac and Cheese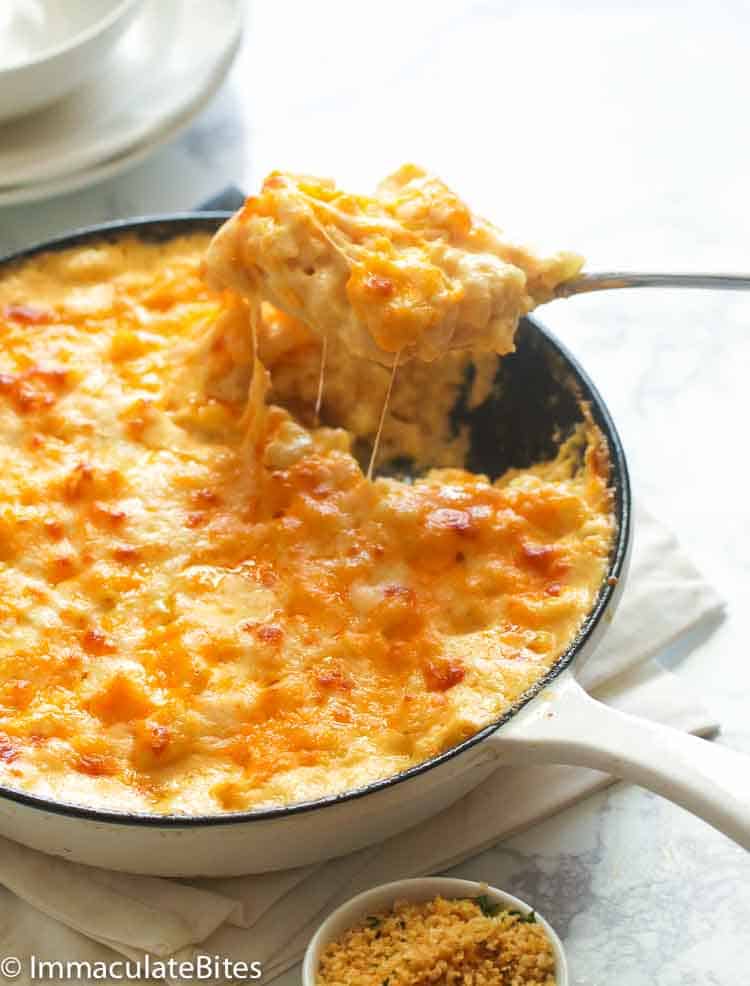 If you've never added evaporated milk to your mac and cheese, you've been missing out. Creamy and thick, the milk gives body and moisture to the comforting, classic pasta. And although any mac and cheese benefits from a splash of evaporated milk, it's terrific in this southern casserole. You'll love sharp cheddar and jack cheese for this one; the cheesier, the better. And evaporated milk brings it all home.
2. Green Bean Casserole From Scratch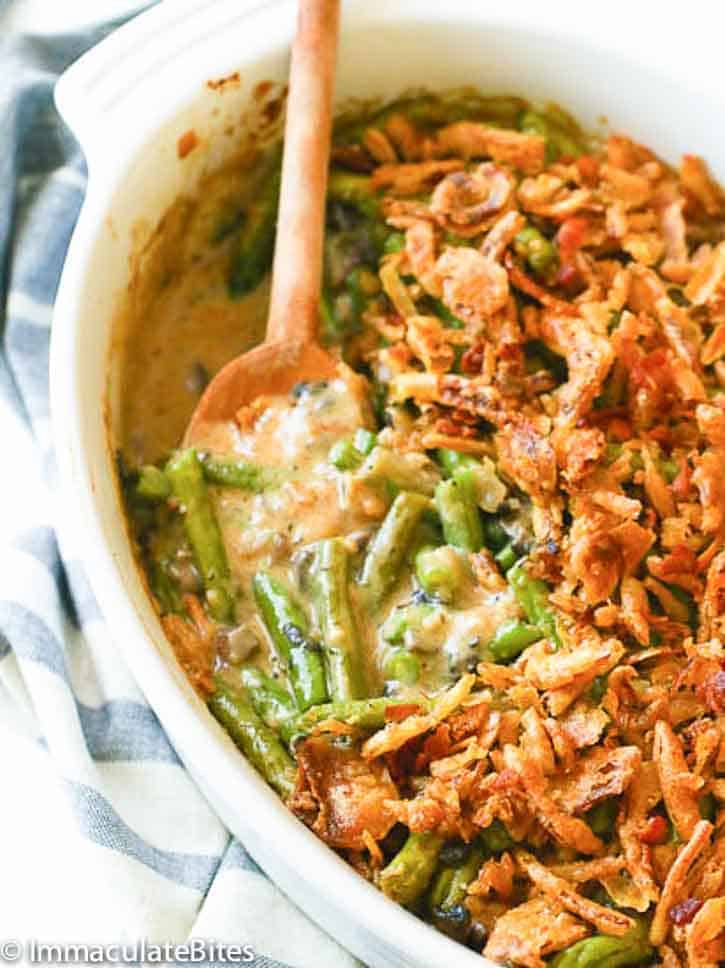 Casseroles are great for family get-togethers. They also let you improvise a little, just throw a bunch of tasty things into a baking tray and watch them become dinner. Oh yeah! In this case, green beans, bacon, onion, garlic, mushrooms, and lots of cheese. And don't forget the evaporated milk; it will give the casserole a creamy mouthfeel. This evaporated milk recipe makes the most out of stuff you already have in the fridge, including veggies, meat, and cheese!
3. Homemade Cream of Chicken Soup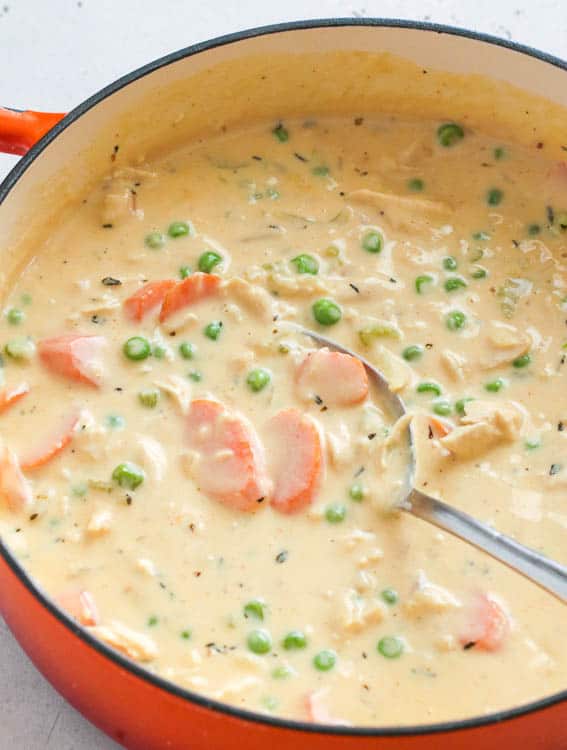 Let's talk about soup because evaporated milk is perfect for thickening all kinds of them. I rely on the evaporated milk's thickness for my homemade cream of chicken soup to give the soup body and a richer texture. I love adding peas to this soup, but carrots and potatoes are fantastic if you have them around. The Creole seasoning makes it an extra comfy soup!
4. Cheesy Potatoes au Gratin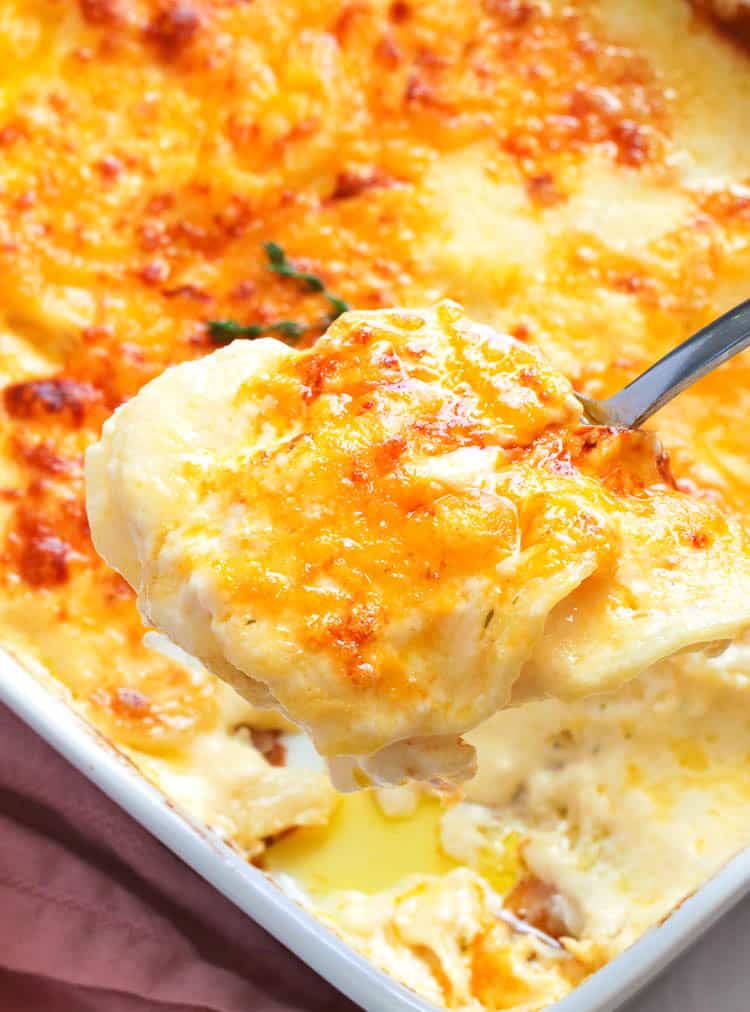 These cheesy potatoes are so insanely delicious they'll steal the spotlight at the table. The perfect side dish for anything, from steak to chicken, there's nothing potatoes au gratin can't do. So, what's the secret? Evaporated milk, of course, and a ton of cheese. Slice those potatoes thinly and let the butter, heavy cream, whole milk, and evaporated milk do their work. The cheese, of course, plays a critical role!
5. Cream of Mushroom Soup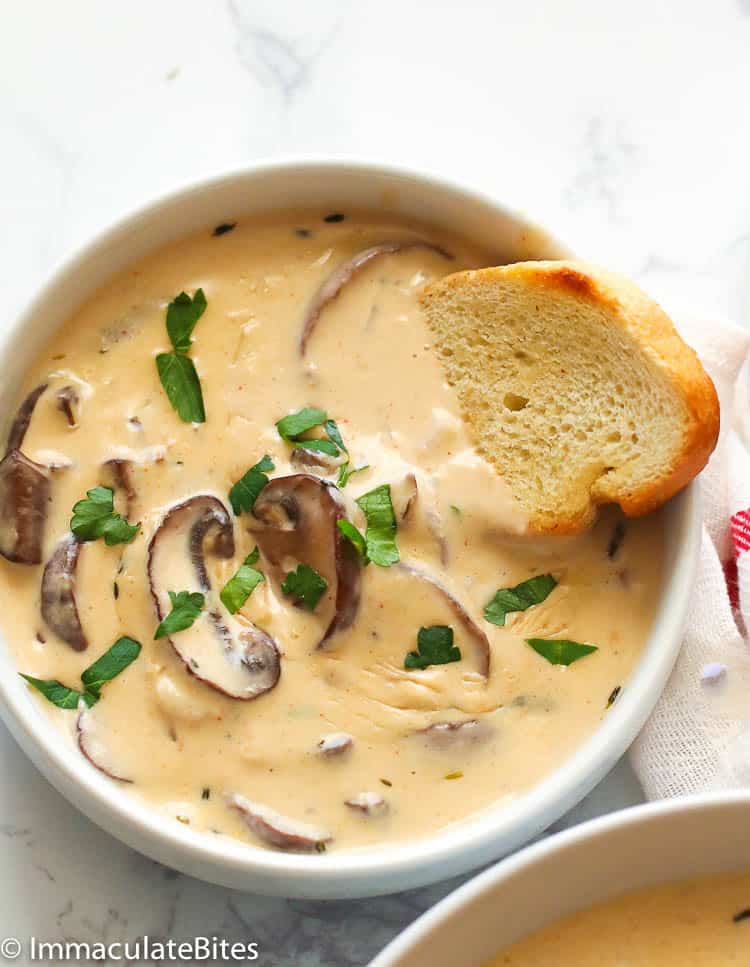 Never buy cream of mushroom from a can again because you can make it even better! This recipe is one of my favorites for evaporated milk, and it will indeed become one of yours. It's perfect for weeknights and special occasions. And it's so easy that it is definitely a lifesaver. It all starts with olive oil and cremini. Then lots of butter, onion, and garlic add flavor to the base of cream, evaporated milk, and chicken stock. Garnish this one with chopped parsley! Oh yeah!
6. Tuna Noodle Casserole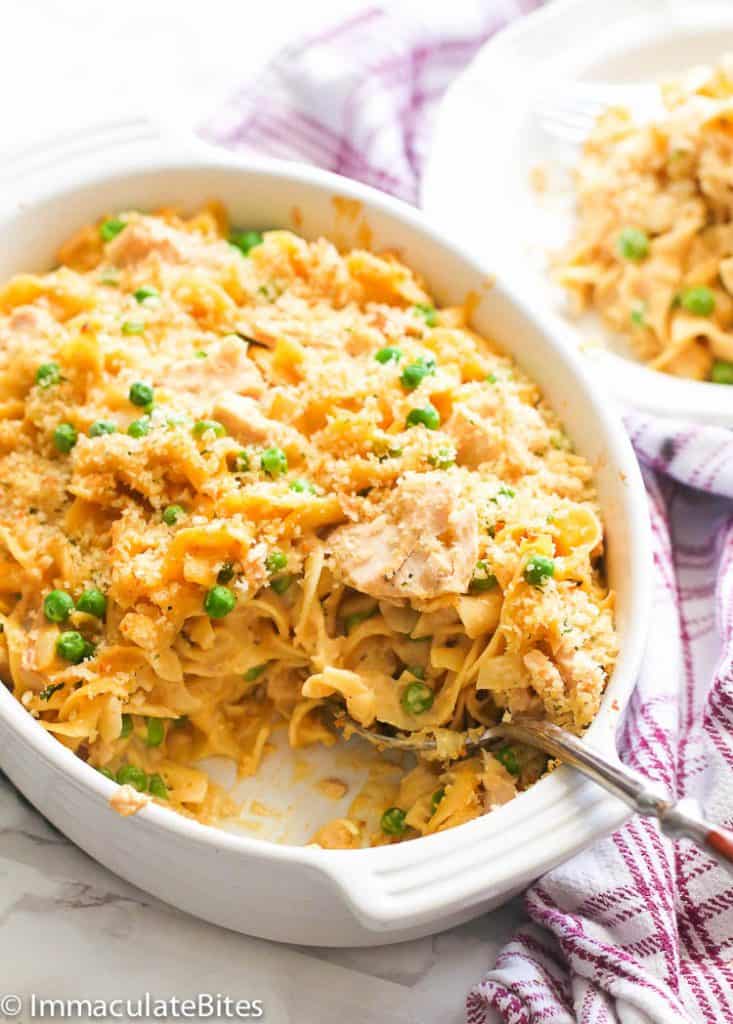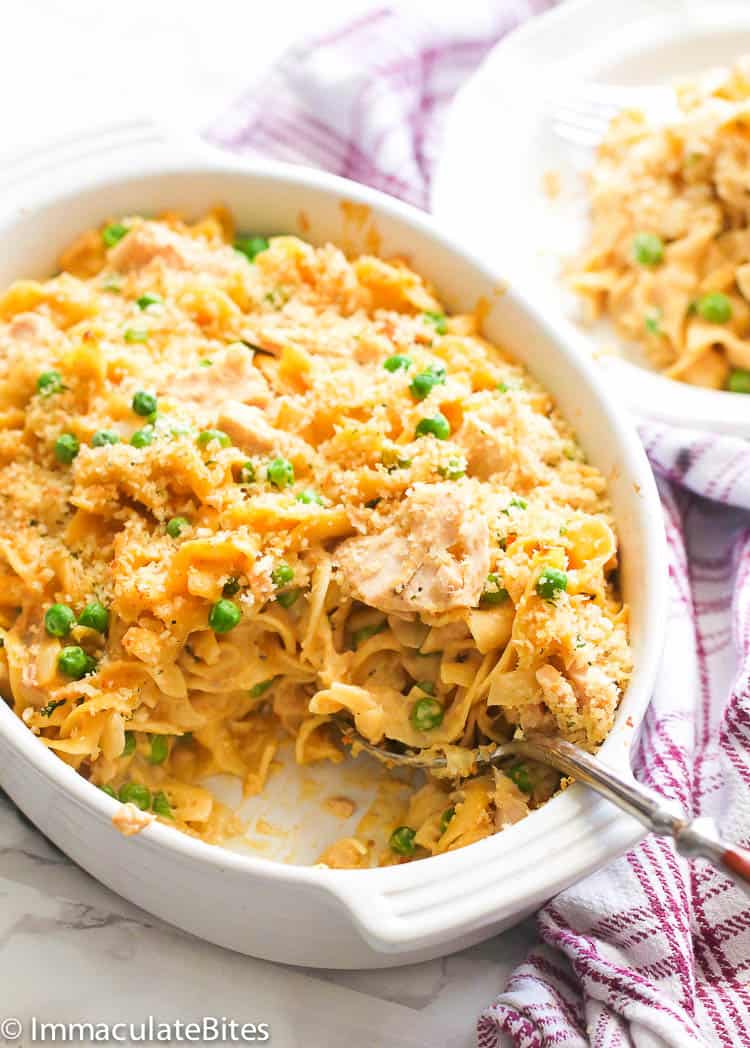 Here's another handy recipe to use all those cans in your pantry. Let's make tuna casserole, a classic comfort dish that your family will enjoy deeply. To make this casserole, you'll need butter, onion, garlic, creole seasoning, cheese, evaporated milk, chicken broth, and a few cans of tuna! For the topping, how do Japanese breadcrumbs sound? Yum!
7. Trinidad Macaroni Pie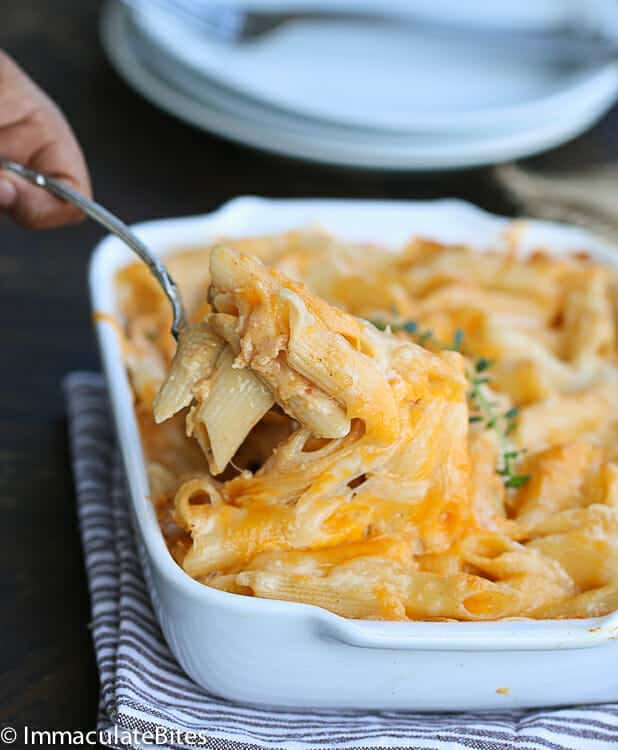 The good folks in Trinidad make a mean macaroni pie, thick, firm, and extraordinarily cheesy. Mac and cheese on steroids! 😉 This dish is one hearty and satisfying meal. We're taking it to another level with some jalapeños and a dash of paprika, and cheddar and mozzarella do the rest. Try looking for that oversized macaroni pasta; that's my favorite!
Sweet Evaporated Milk Recipes
8. Arroz con Leche
One of the most exciting Latin desserts made with rice, and although it might sound odd, you'll love it. Think of sweet porridge, like oats or custard, where rice, evaporated milk, condensed milk, and coconut milk become one. At the same time, cinnamon adds aromatic notes to the traditional dessert. Make rice as you typically would, but flavor it with star anise and cinnamon instead of salt. Then mix it all together and chill it before serving.
9. Caramel Cake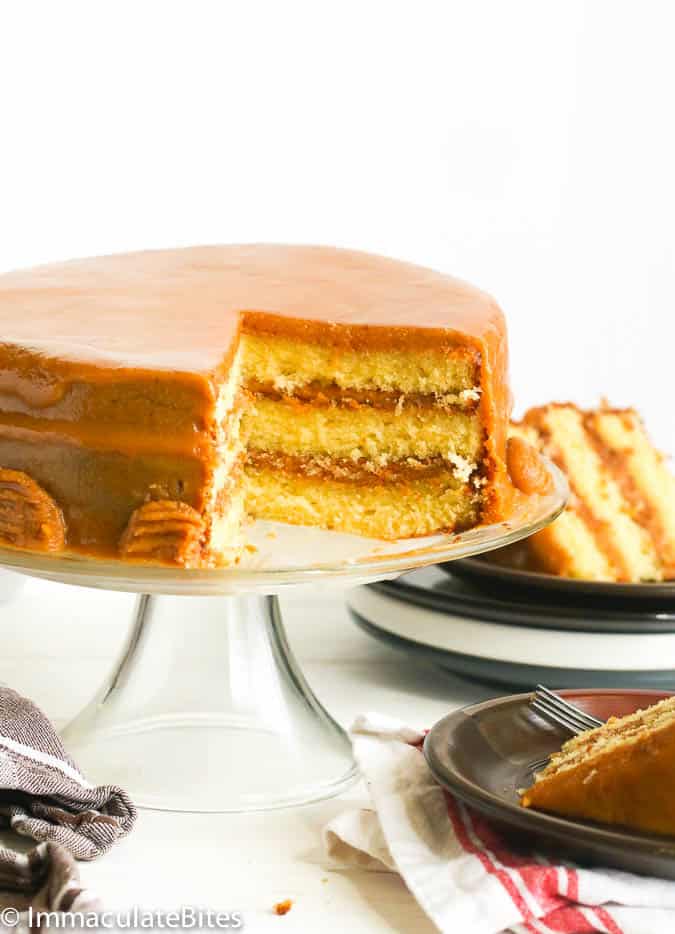 This one will undoubtedly satisfy your sweet tooth. Think of a creamy, intensely caramelly flavor only this Southern caramel cake can reward you with. Decadence is one way to describe this beauty, but I can think of many others! Divine, maybe? A thick layer of caramel frosting covers a fluffy, moist vanilla-flavored cake for a beautiful dessert that's best enjoyed with a cup of coffee in a rocking chair on the front porch.
10. Chocoflan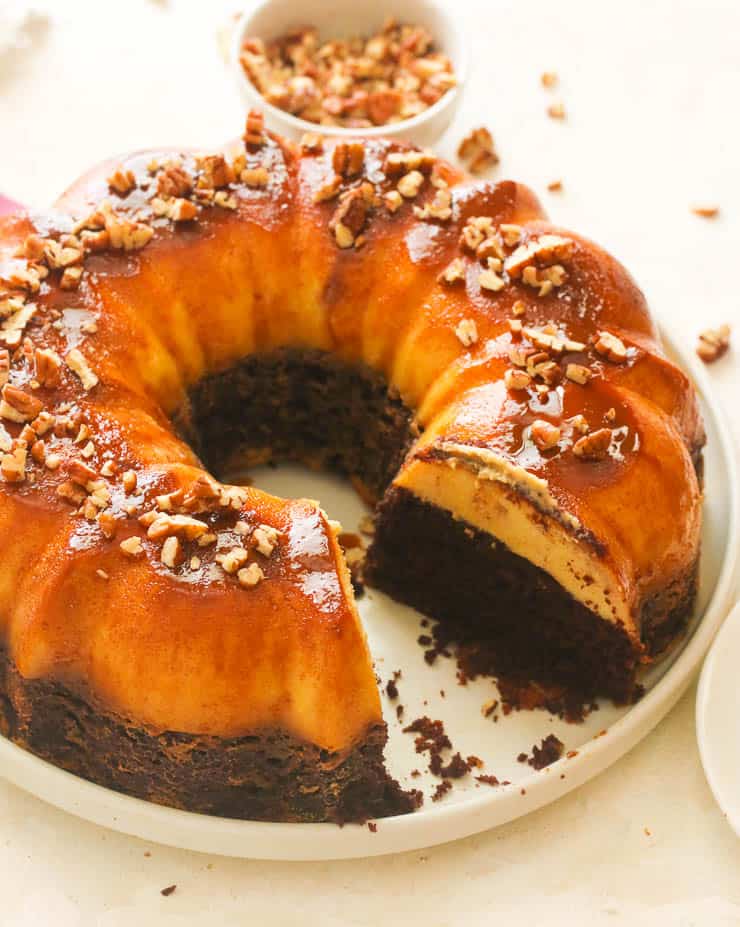 Not your ordinary Bundt cake, this evaporated milk recipe is all about the layered flavors and textures — think of flan over chocolate cake. So beautiful! By the way, chocoflan is easier to make than it looks. Making cake is easy, and so is making flan. Putting them together is not particularly tricky, so there's no excuse for not making this beautiful cake for your next dinner party.
11. Carrot Souffle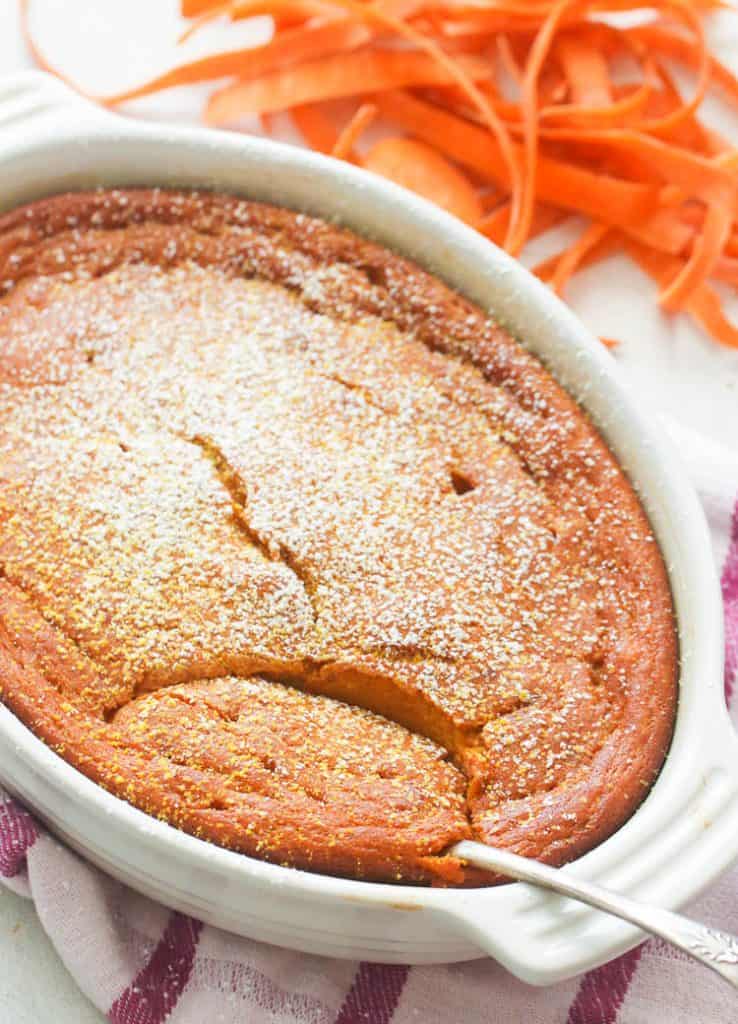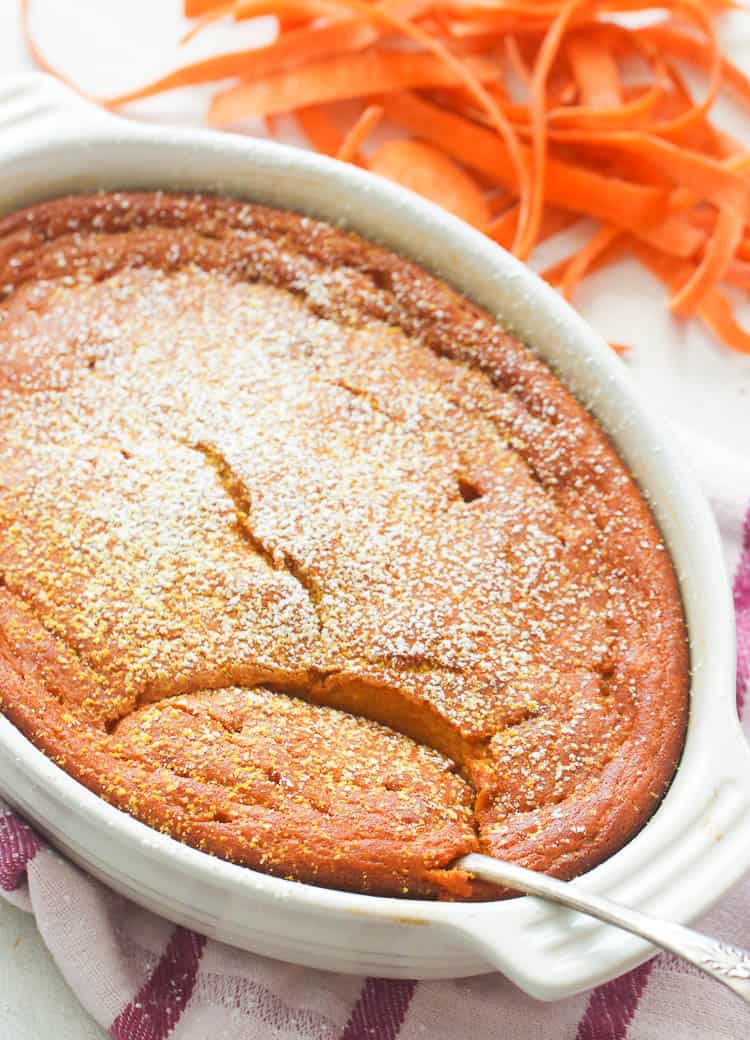 Souffles are known for their fluffiness, and this carrot souffle is no exception. And it's the perfect way to get your kids to eat veggies without them knowing. This combination of carrots, brown sugar, flour, vanilla, and cinnamon offers a fabulicious dessert/side! What a treat!
12. Tres Leches Cake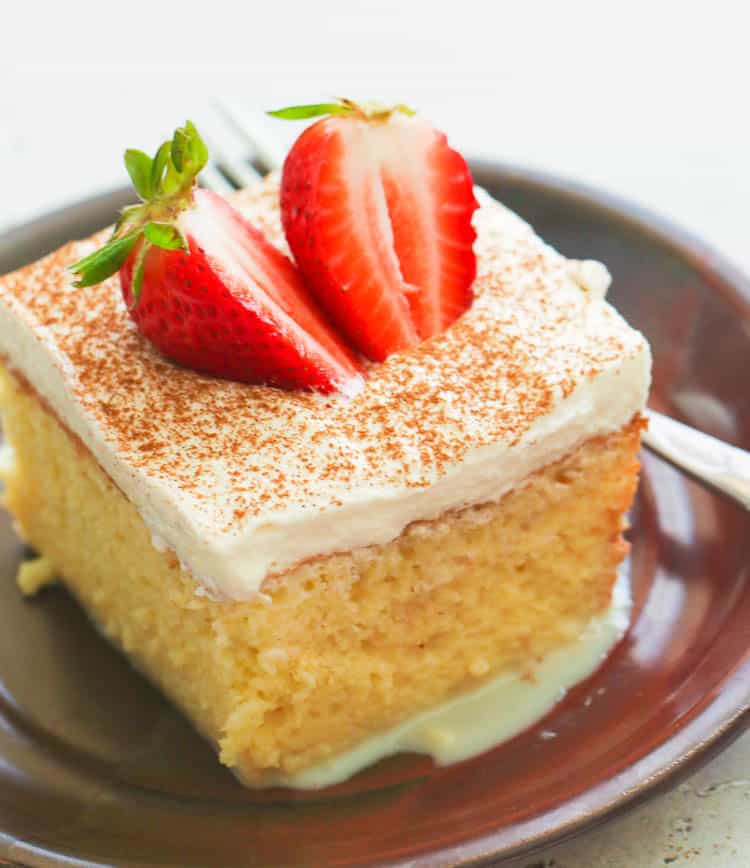 No cake is milkier and moister than the tres leches cake. A sponge cake bathed with a combination of three types of milk. Oh yeah! Well, I love making tres leches, mainly because it's super versatile, and everyone always asks for seconds. The tres leches milk comes together with evaporated milk, whole milk, and sweetened condensed milk. But you can also use coconut milk!
13. German Chocolate Cake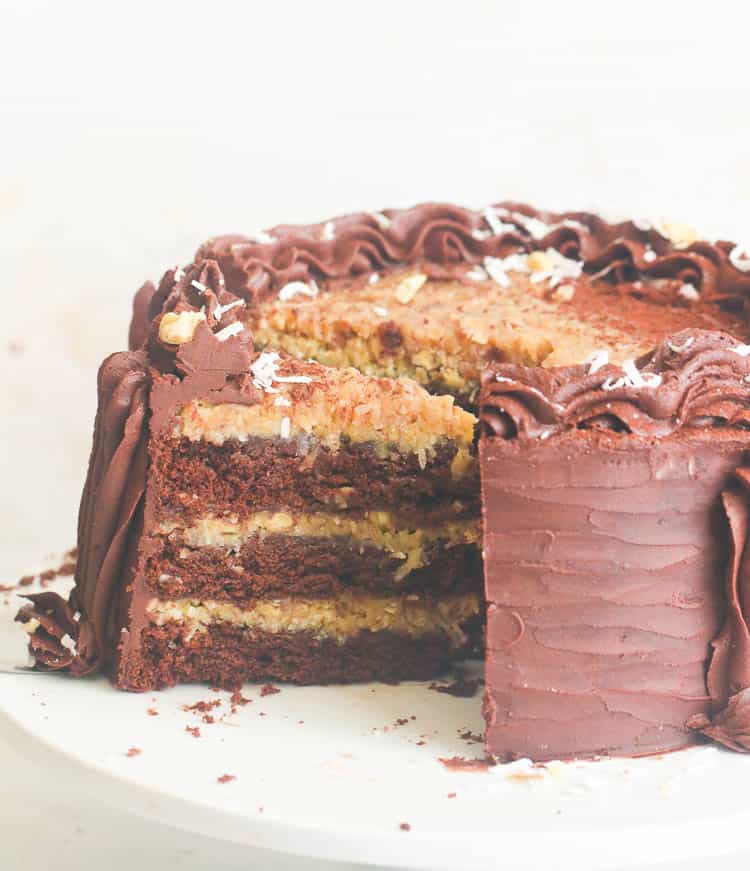 Here's another charmer. German chocolate cake is not German at all but American, created by Mr. Samuel German. The fudgy core and the crunchy coconut-pecan topping make this one unique. Buttermilk and sour cream give incredible flavor to this fun cake. The coconut-pecan filling is super buttery, and the chocolate frosting is as classic as they come.
14. Chocolate Chess Pie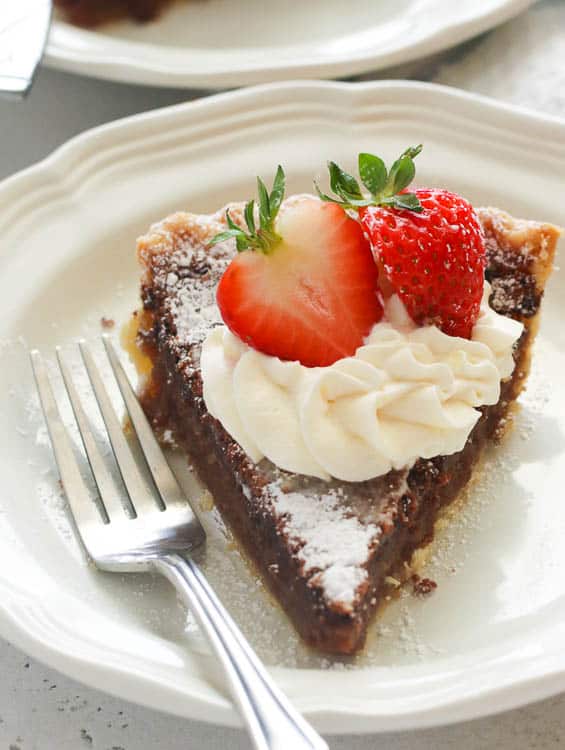 The classic Southern chess pie taken over the top with chocolate. It's not too sweet; it's more of a grown-up chocolate treat. Use semi-sweet chocolate and cocoa powder for the chocolatey part, but this is an evaporated milk recipe, so you know we're adding some of there in here, too.
15. Flan Recipe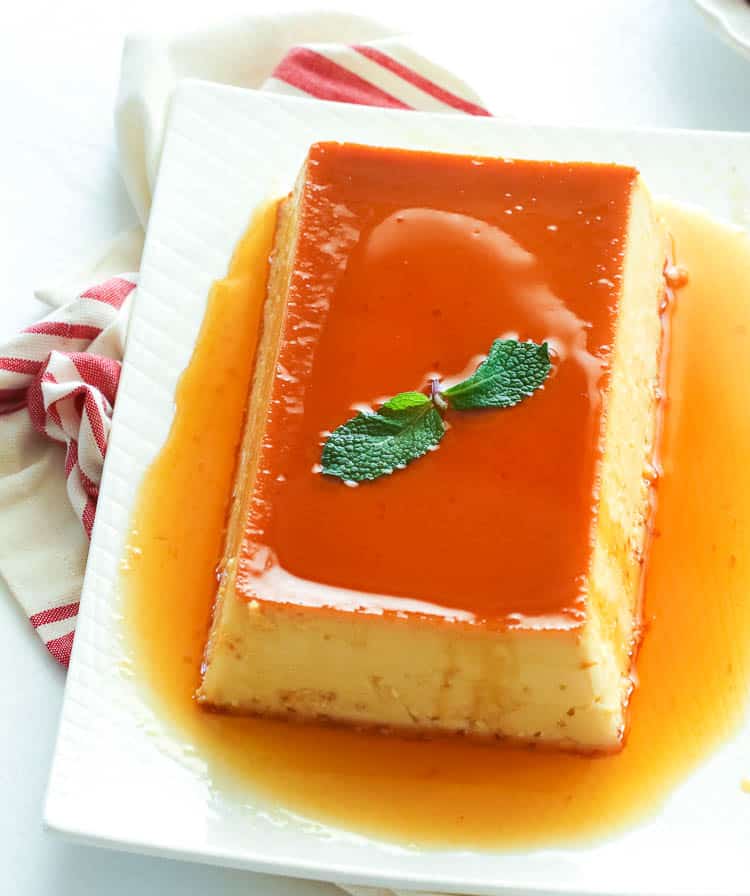 Custardy and jiggly, that's what makes this recipe so charming—a classic flan, nothing more, nothing less. And I love it! There's nothing like this super easy, smooth, and silky dessert. You'll need eggs, condensed milk, evaporated milk, and whole milk to make this flan. A splash of bourbon and vanilla also kick it up a notch. Oh, and the caramel, the best part!
16. Homemade Eggnog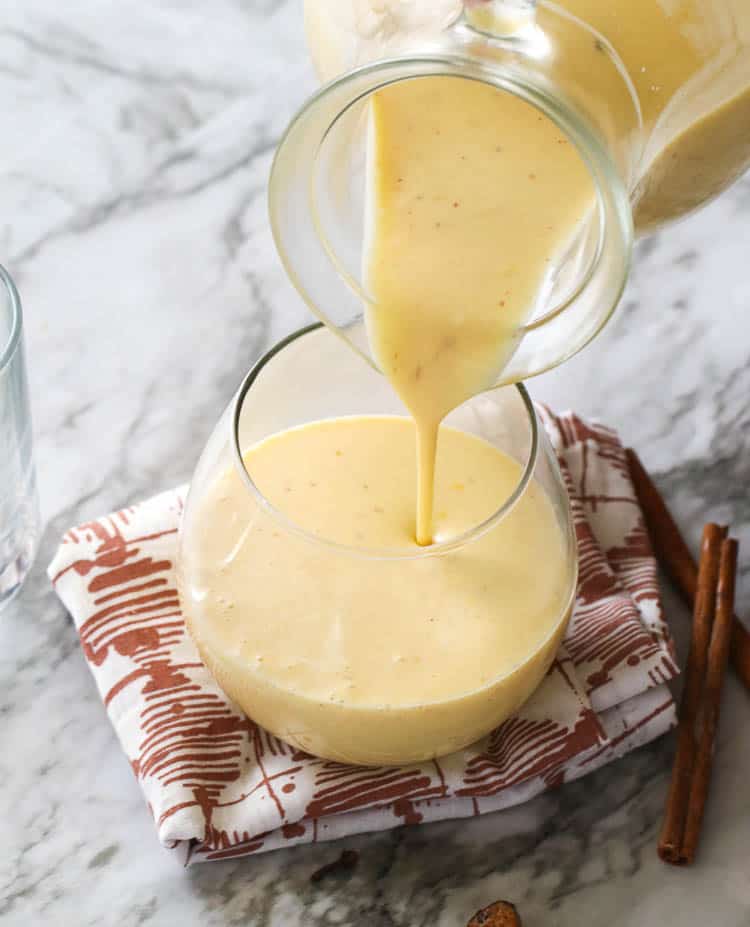 The holiday season just wouldn't be the same without eggnog, and I'm sorry guys, but store-bought doesn't cut it. I make this one every year and, you guessed it, I use evaporated milk — that's my secret. Combine heavy whipping cream, whole milk, and evaporated milk with egg yolks, and season the eggnog with holiday spices. A little vanilla goes a long way, by the way.
17. New Orleans Beignet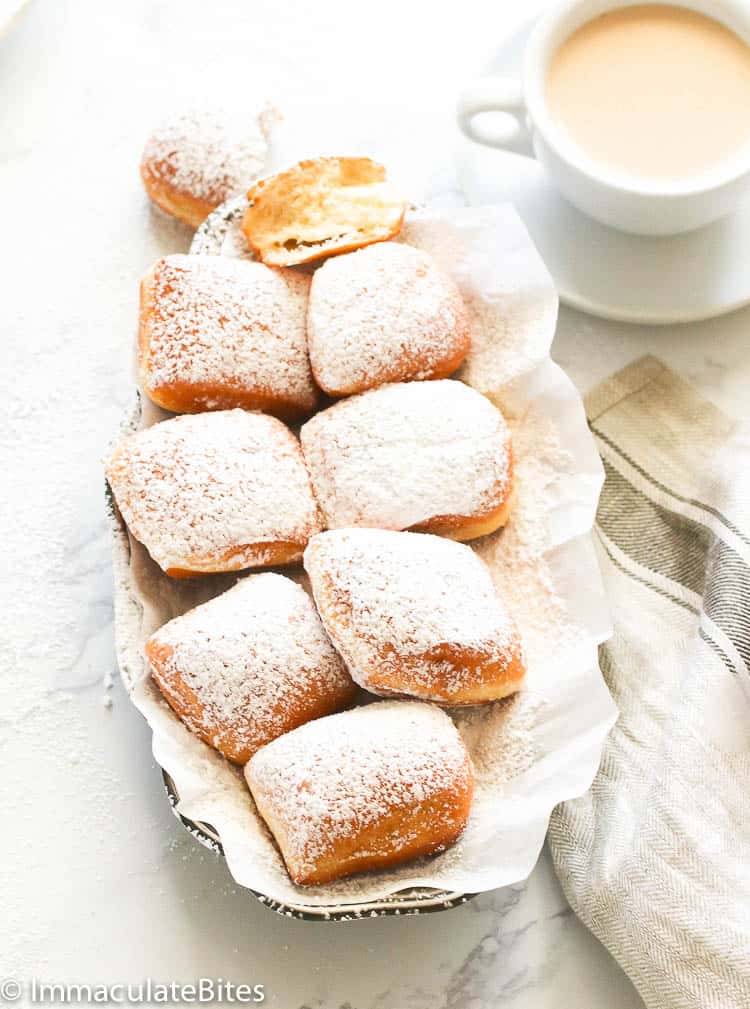 Taste these with your eyes closed, and you're in New Orleans for a second. That's how good these beignets are. Soft and pillowy, beignets are the Mardi Gras City's specialty. But you can make them at home all year round. All you need is yeast, evaporated milk, sugar, an egg, butter, and flour. Oh, and the classic powdered sugar to go on top.
18. Cuatro Leches Cake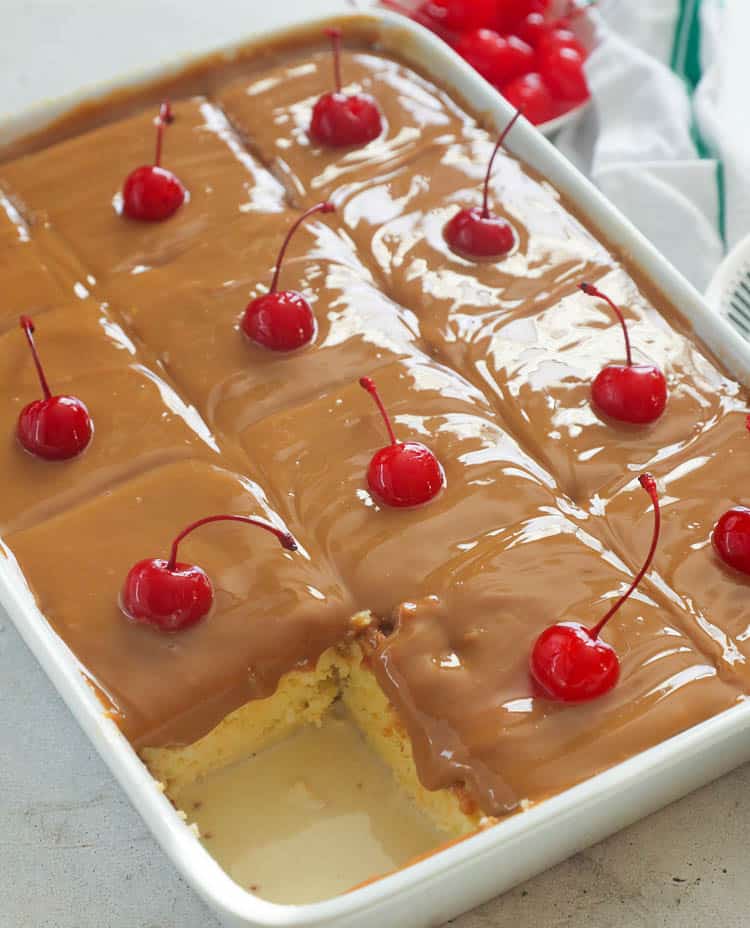 If you enjoy a good old tres leches cake, imagine how you'll feel with a piece of cuatro leches cake! Four types of milk turn an apparently simple sponge cake into a decadent delight that you won't be able to get enough of. Milk, condensed milk, evaporated milk, and dulce de leche are the stars of this show, and a splash of rum makes it even more fun!
19. Malva Pudding Chocolate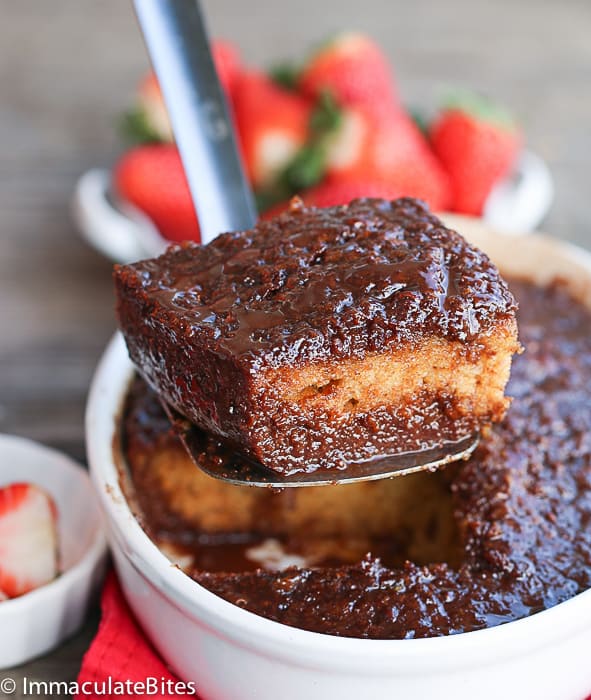 Let's end our list with a popular South African dessert, a work of art made of chocolate, eggs, apricot jam, and flour. We're smothering the pudding with chocolate sauce, and that's a winning combo right there. What makes this dessert so wonderful is the fruit and the chocolate mingling in your palate; the orange zest and apricots are delightful!