Homemade Plantain Flour – Gluten Free, Grain Free, and Paleo. 100% healthier flour – No preservatives or allergens involved.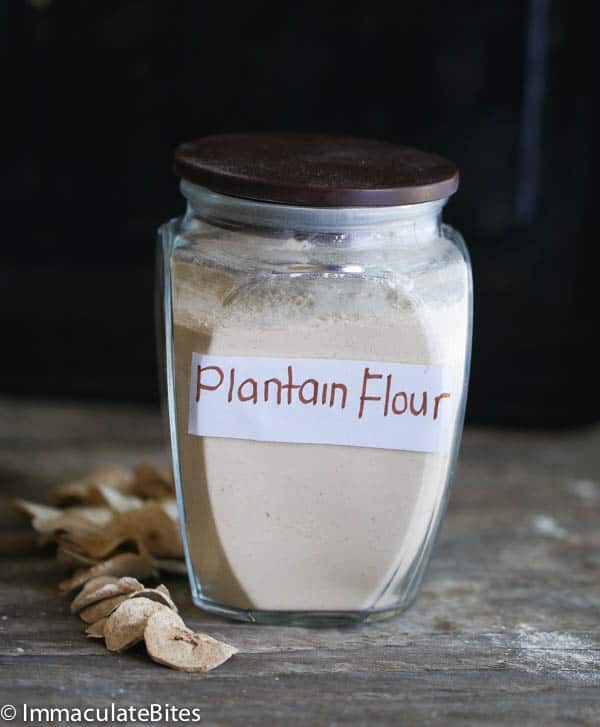 I didn't just set out to make plantain flour, it just so happened that a couple of the recipes I wanted to make required plantain flour. So I decided to make a post out of it.
Plantain flour can be made easily at home and there are very negligible differences between the store-bought brand and homemade variety. It contains fewer calories than flour and is high in fiber which makes you feel fuller than regular flour.
By the way, do you know this is the time to make it, without cranking up your oven or using a high priced dehydrator? (Can't afford another gadget). The sunshine does all the work for you.
Ain't that nice!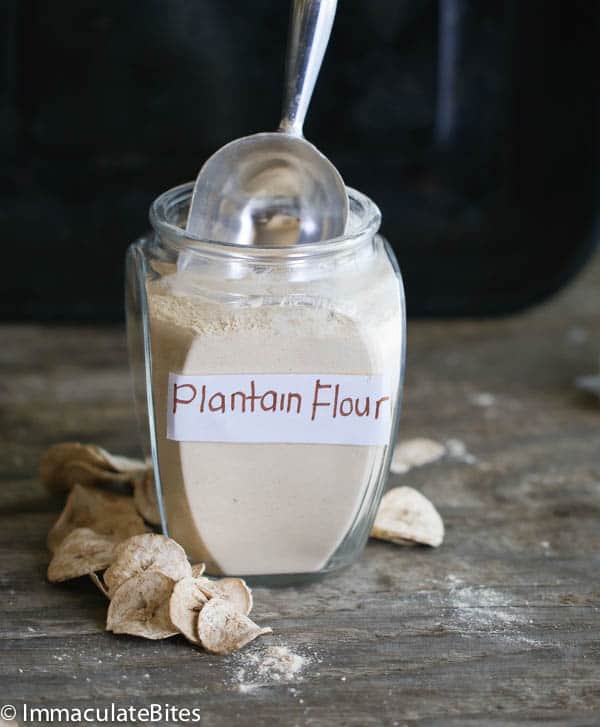 This is what you need fresh green plantains- No, ripe plantains will not make the cut.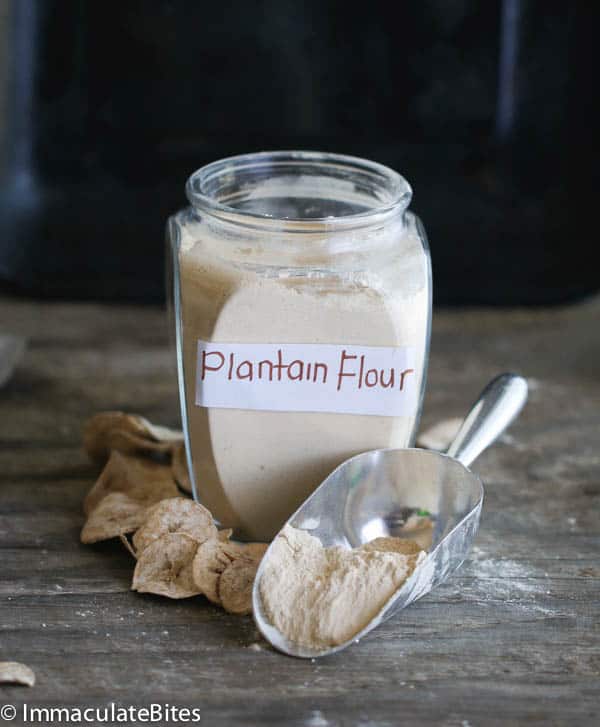 Peel them and slice very thinly, use a Mandolin if possible –with a mandolin it only takes me 15 minutes or less to slice 10 plantains. Easy eh! 2-3 plantains makes about a cup of flour.
Then you place plantains in a single layer on a cookie sheet, or any object with flat surface that you can leave outside. Layering is my least favorite part, so I bribed my sous chef ( my 6 year old son) extra computer time to spread it out. He loves doing it, plus he gets extra computer time. Win win for the both of us.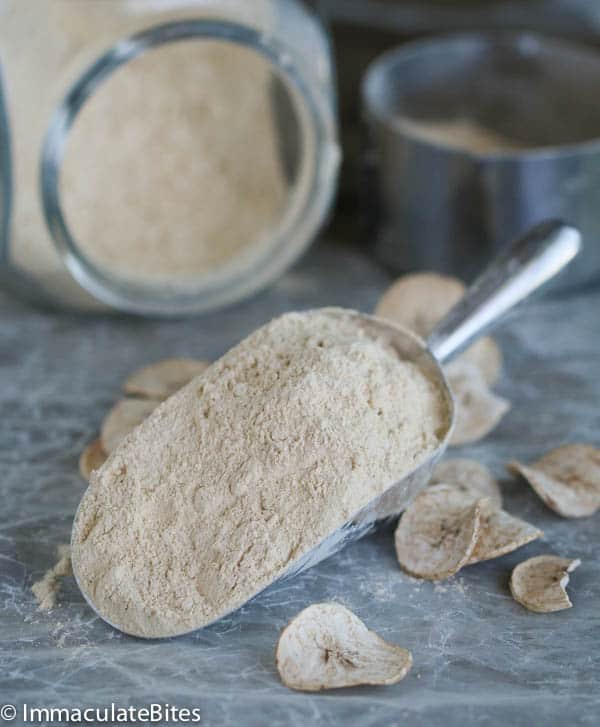 Leave it outside for about 3-5 days, for it to really get dry.
When plantains have reached desired dryness, blend in a food processor or coffee grinder. I like the coffee grinder, it does a better job. However, with a coffee grinder I can only do a little at a time. You can't win here.
Store in an airtight container and start cooking.
Enjoy!!!
Watch How To Make It
Print
Plantain Flour
Homemade Plantain Flour – Gluten Free, Grain Free and Paleo100% Healthier plantains flour – No preservatives or allergens involve .
Instructions
Slice the plantains thinly with the help of slicer/

mandolin

for consistent results. Or you may use a sharp knife and still with good results.

Spread out sliced plantains in a single layer on large baking pan, sheet or flat surface

Let it dry for about 3-5 days, be sure to turn it on the other side after about a day to lessen the drying time.

Remove and place in food processor or coffee blender- blend in batches until all the dried plantains are finished. If the flour is not fine enough – you may use a sieve to filter out the grainy part. If you use a coffee grinder you do not have to go through this process