Here's a compilation of the best fall soup recipes to enjoy this season. With lots of options to choose from, ranging from vegan to meaty, and light to creamy. Guaranteed to satisfy all your cravings and make you feel warm and cozy with these crave-worthy fall soup ideas.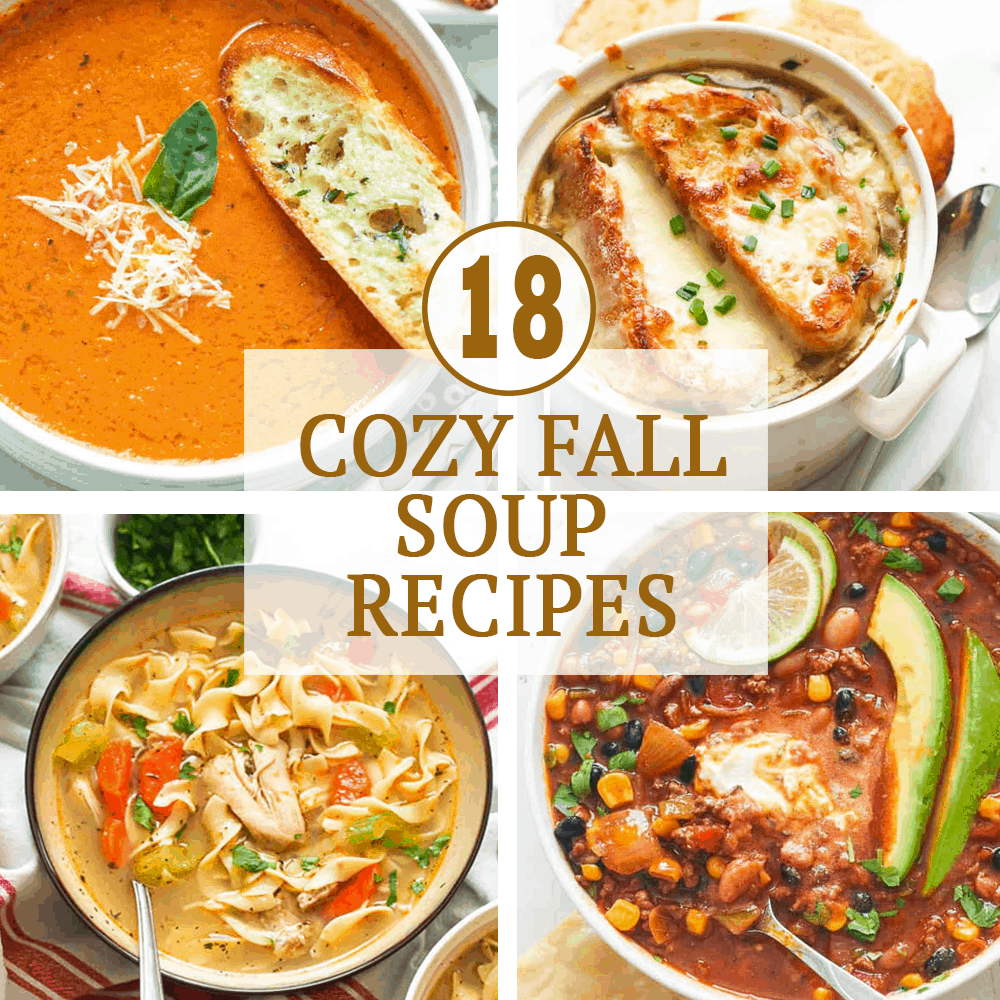 Nothing beats a warm bowl of your favorite soup in cold weather. Aaaah! So comforting and satisfying!
I can eat soup all day, every day!
Luckily, they are super easy to make with little to no complicated procedures needed. Most of the time, it only involves sauteing and boiling and you're all set.
And since cold days are coming, I'll be sharing with you healthy fall soup recipes you can enjoy with your family until winter. So, are you ready?
Vegan Soup Recipes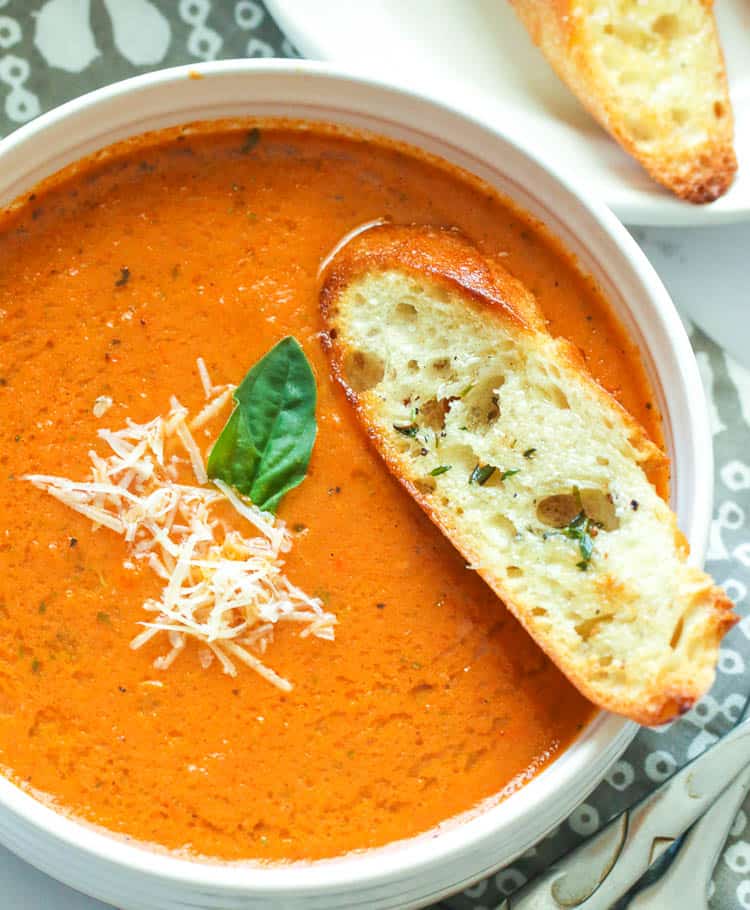 A creamy and hearty soul-warming soup with a hint of heat from pepper flakes and deep flavors from roasted tomatoes, garlic, fresh basil, and Immaculate Bites Italian seasoning.
Use coconut milk instead of heavy cream to make it completely vegan. Best paired with Homemade Garlic Bread. 😉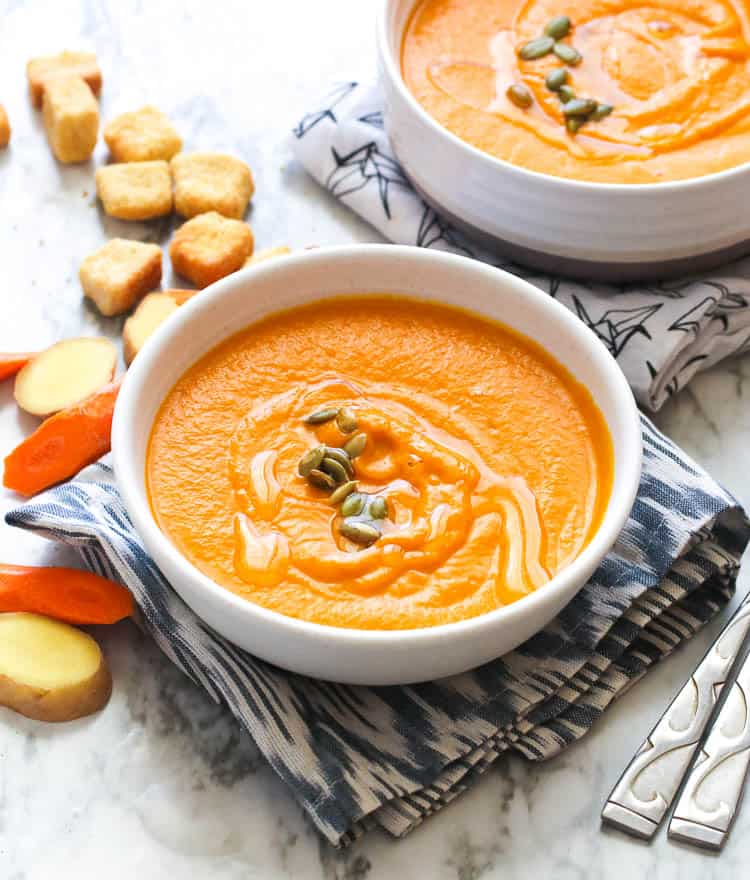 This bright and creamy soup is one of my favorite fall soups of all time. The added zing from ginger and orange zest highlighted the natural sweetness of carrot and sweet potatoes.
Make it completely vegan by replacing butter with coconut oil. A slice of Potato Bread would be a nice pairing to this hearty soup.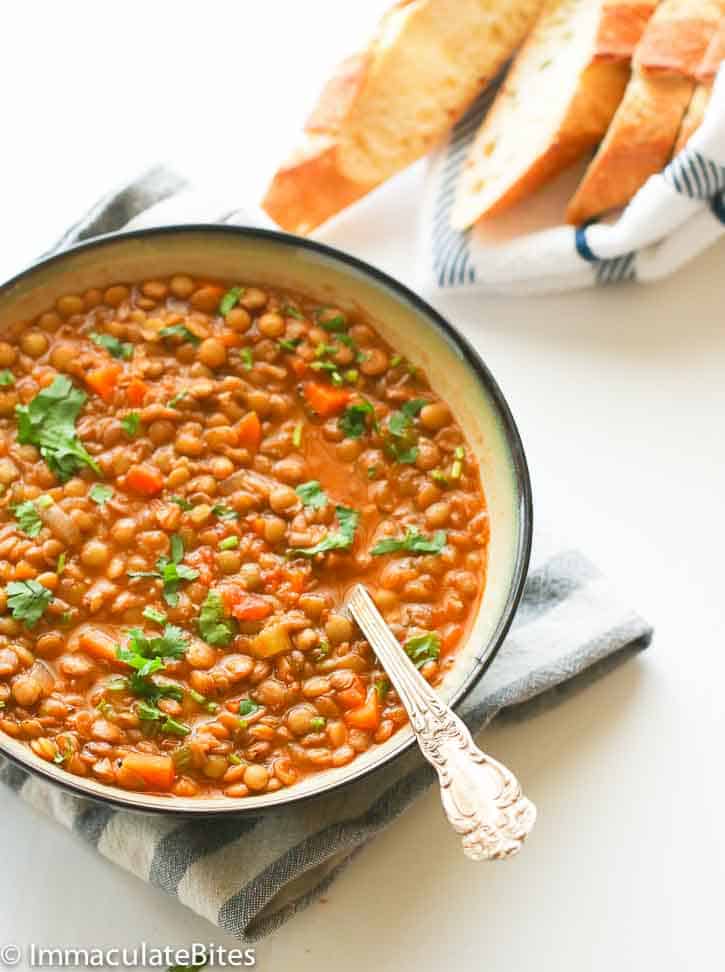 A nourishing soup with low fat and high fiber content that will make you feel full longer. Perfect for those who are active and always on the go.
Seasoned with cumin, cayenne, and white pepper for an added kick of heat. You can serve it with Flat Bread or Dinner Rolls to make it more filling and satisfying.
Meaty Soup Recipes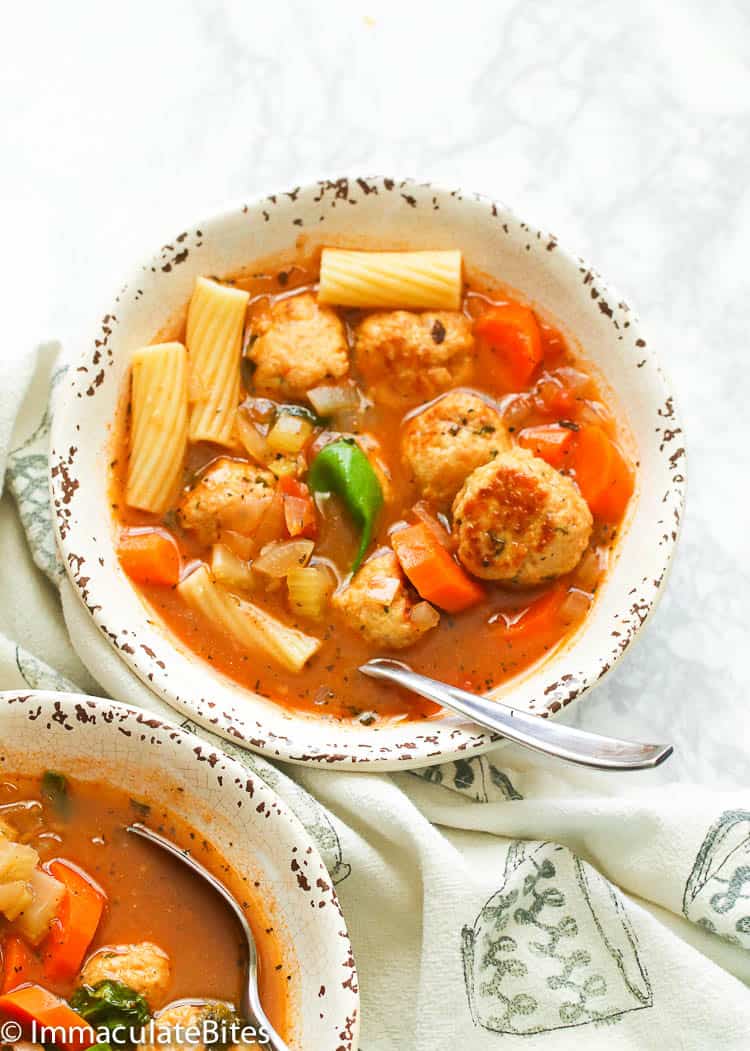 Made with homemade chicken meatballs cooked in an herb-infused chicken broth, this family-friendly fall soup is something that you can easily whip up on a cold winter day.
You can add any pasta and veggies you prefer to make it more filling.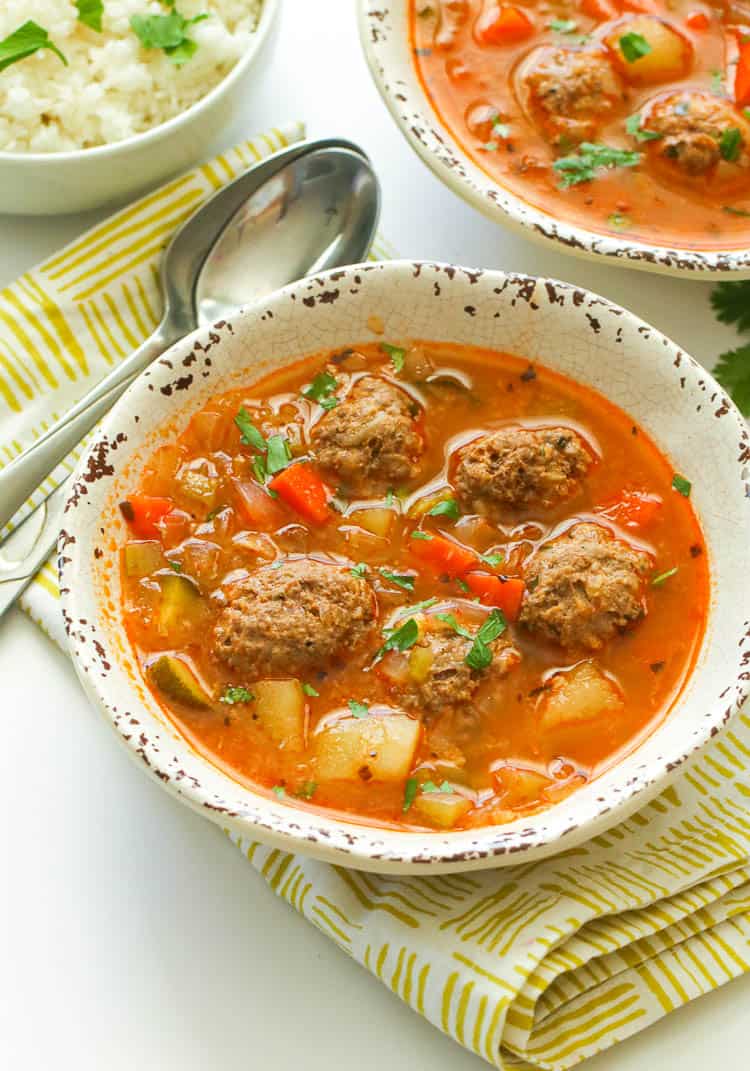 Another meatball soup recipe, this soup has meatballs made of ground pork or beef, cooked rice, seasoned with cumin and oregano. Then these are simmered in savory tomato-based soup loaded with carrots, potatoes, and zucchini.
A fantastic soup best served with rice or Flour Tortillas, or even on its own. Yum!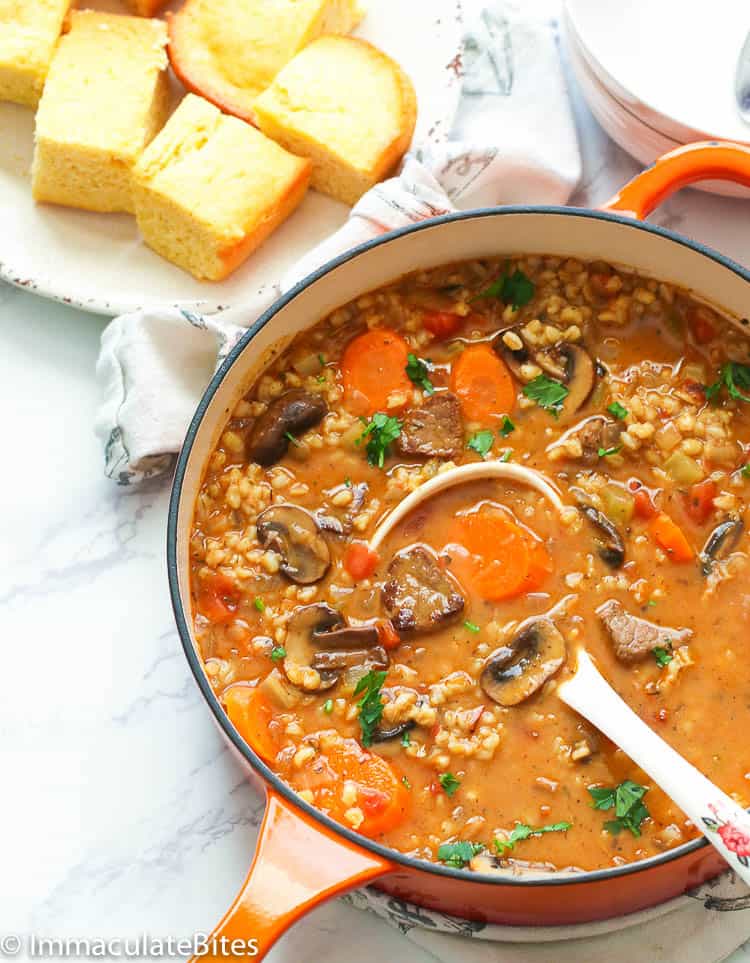 The beef stew meat and plump pearl barley combo make it a complete meal in soup form.
And not only that, this is made even scrumptious with the addition of herbs and my homemade Immaculate Bites Creole Seasoning. A truly satisfying dish you can cook in less than an hour.
I suggest eating it with Cornbread and you'll be craving for more.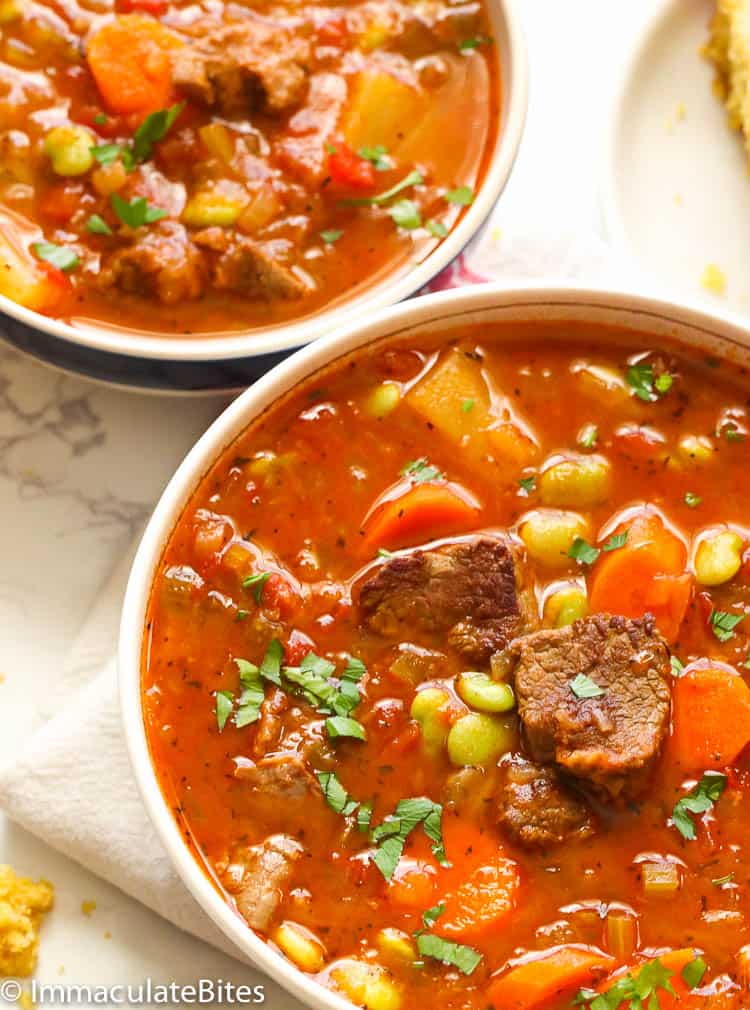 Loaded with fresh vegetables, and boatload chunks of tender beef, this soup here is already a meal on its own.
It has that distinct beefy aroma, savory, with a kick of sweetness and spiciness. And that best part of all is that it's freezer-friendly.
Make a big batch of this and store them in portions. Easy beefy soup recipe in just a few minutes!
Seafood Soup Recipes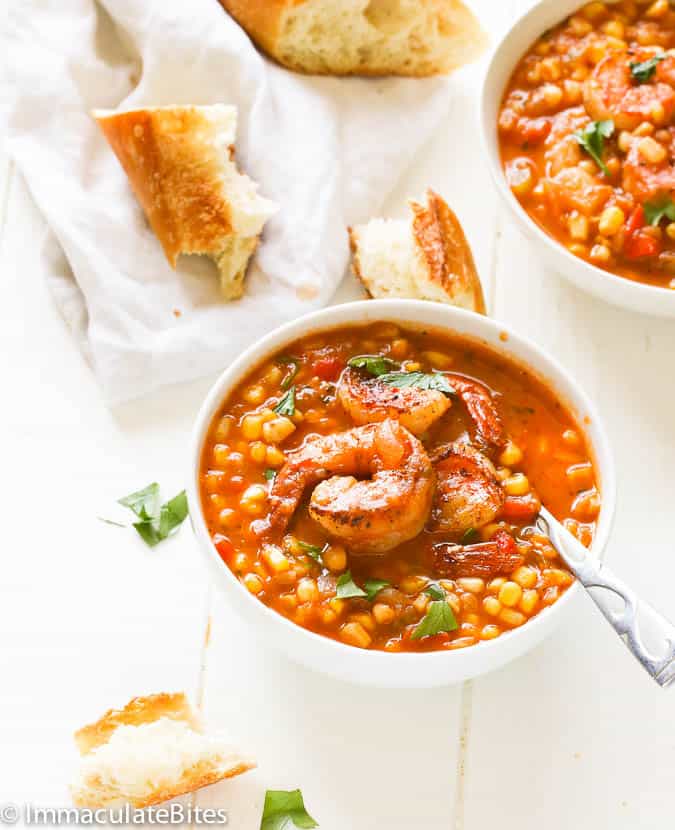 An amazing flavorful combination of tomatoes, potatoes, shrimp, and corn spiced with Creole Seasoning and Smoked Paprika.
The addition of potatoes complements the sweetness and juiciness of the corn while making it more savory and flavorful. Truly a comforting hearty soup perfect for chilly weather.
I love to eat it with African Scotch Eggs and Homemade Brioche Bread.
What's not to love in this creamy and thick soup made with fresh tender clams, potatoes, and bacon? It's like experiencing that ocean goodness in every spoonful. Yum!
And you can add more seafood like oysters or mussels to make it fancier. Enjoy it more with Homemade Breadsticks and some Pulled Pork Egg Rolls.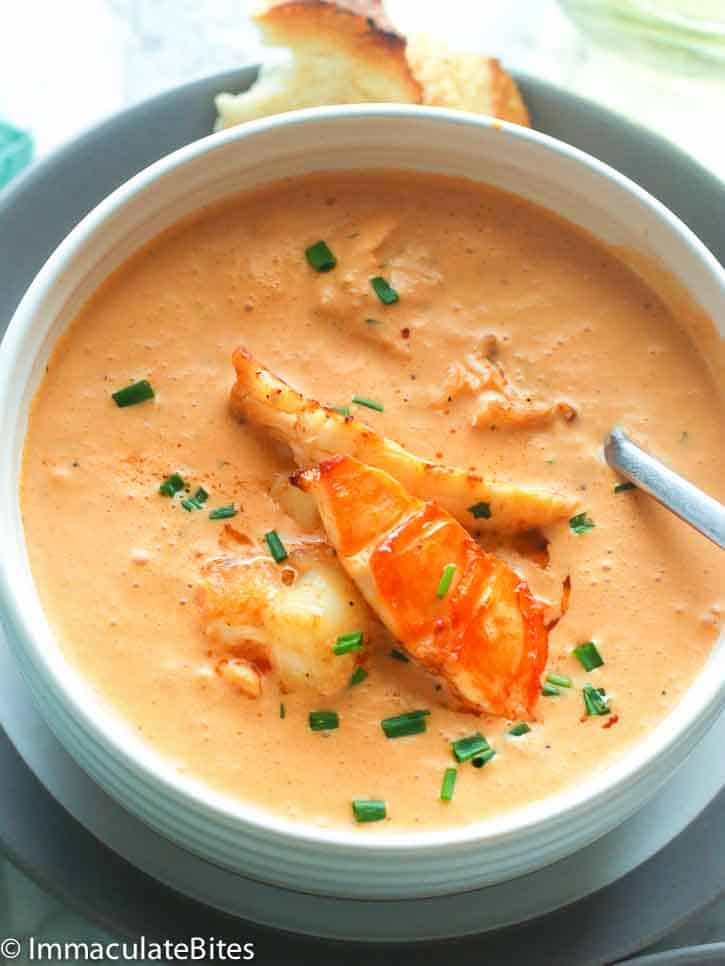 Rich and flavorful soup overflowing with flavors and aroma. Enjoy gourmet chowder in the comfort of your home with this recipe.
Feel free to swap it with crabs or shrimps and it will still be as delicious as those you pay for in fancy restaurants. I will choose Garlic Bread in a heartbeat for this gorgeous soup. Mmmm-mmmm!
Creamy Soup Recipes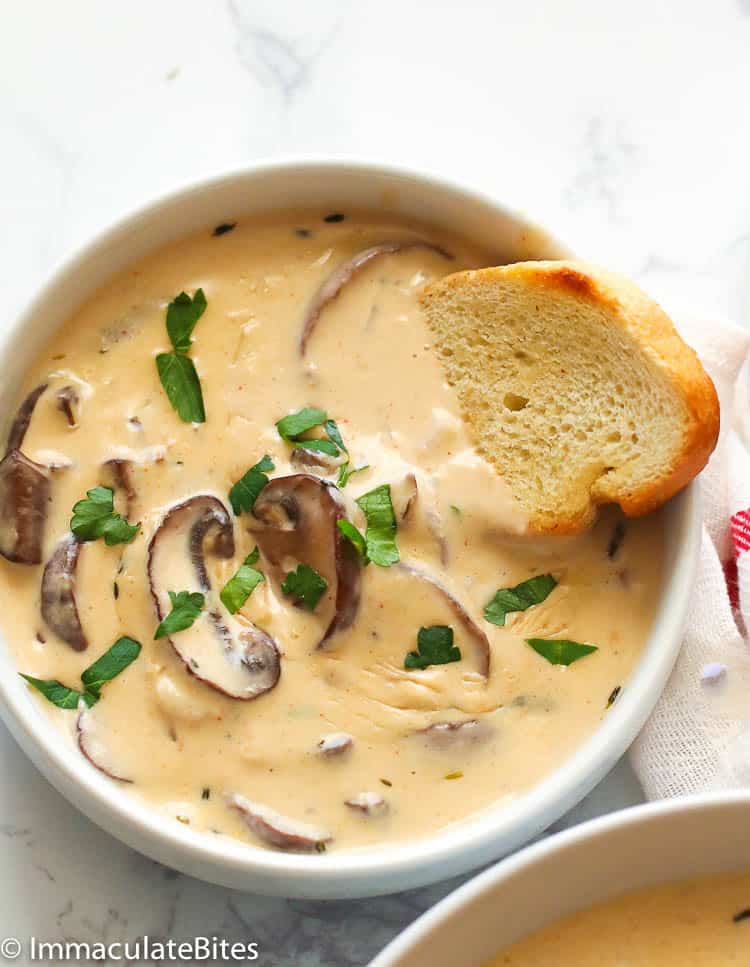 So simple yet elegant soup made from scratch. I used cremini mushrooms and added herbs and spices to add more depth in flavors.
This recipe can also be a great addition to pasta, casseroles, or any dish that complements well with mushrooms. Simply awesome!
Top it off with some Croutons for added crispiness and texture. Perfect!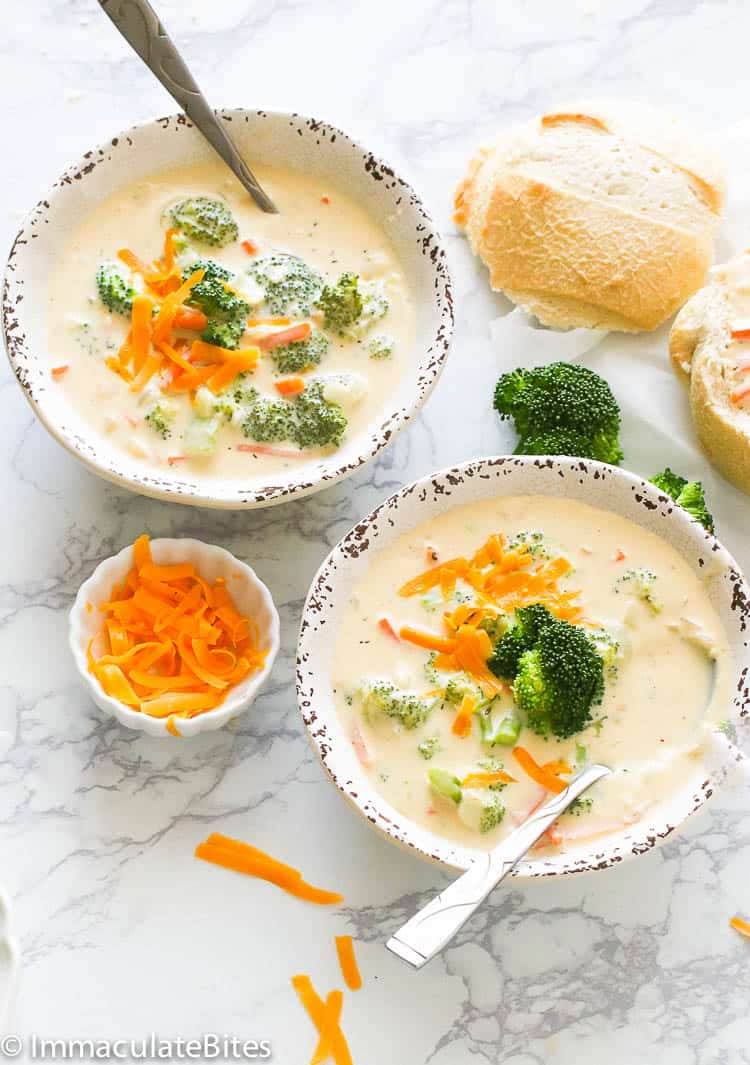 Indulge yourself with this cheesy, creamy, and velvety comforting soup loaded with wonderful flavors from Creole Seasoning and Italian Seasoning.
You can also add some bacon, ham, or chicken to make it more kid-friendly. A slice of Garlic Knot Breads goes well with this scrumptious soup.
Immaculate Bites Best Fall Soups
13. Homemade Chicken Noodle Soup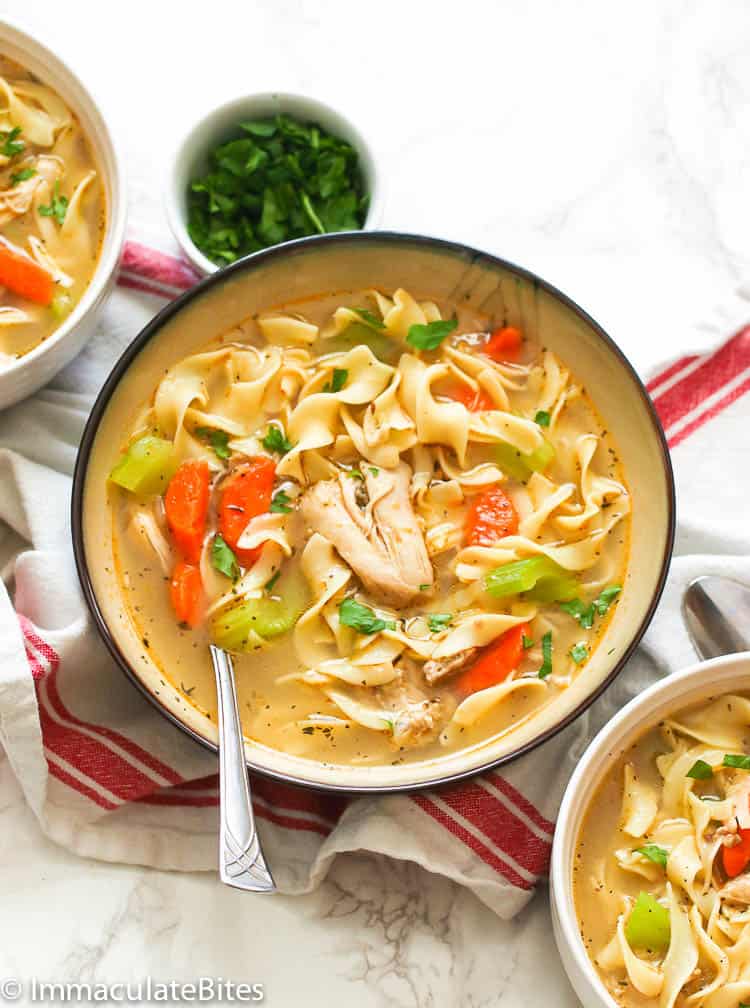 Also known as the flu-fighting soup, the chicken and vegetables broth in this dish is brimming in protein, Vitamin C and K, antioxidants, and minerals which are essential to boost the immune system.
No wonder this hearty soup always works like magic! And not to mention the veggies you get to add to it.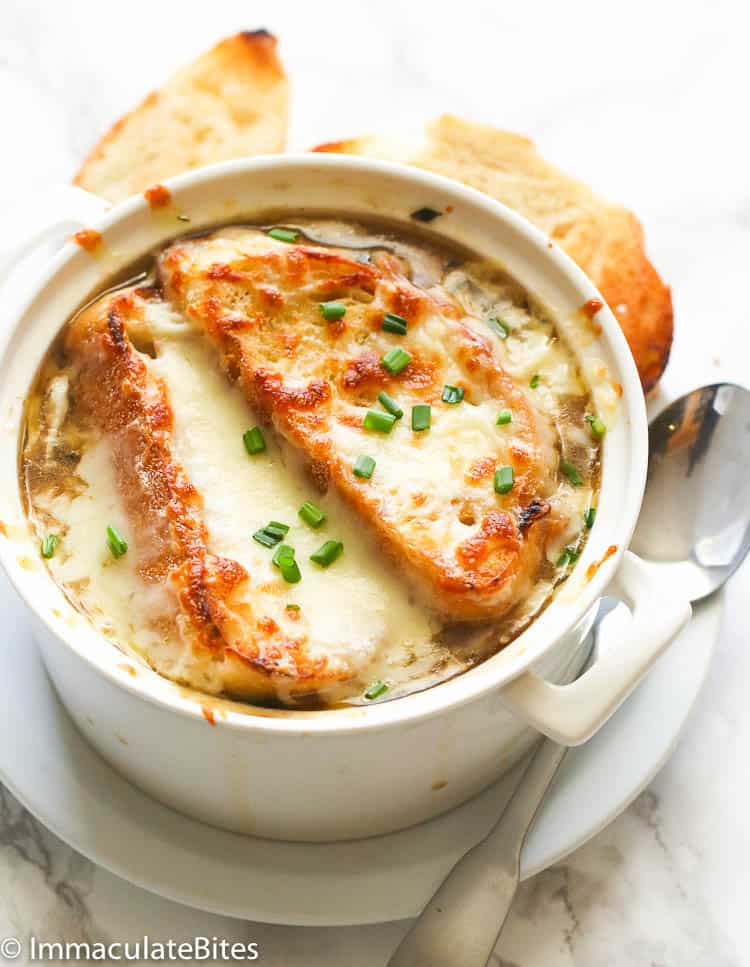 If you don't like onions, this recipe might change your mind. The natural sweetness from caramelized onions adds more richness to the buttery and savory beef broth.
I believe it's one of the best autumn soups ever made and I think you'll agree with me. Right? 😉
Satisfy your taco cravings in soup form. Oh yes! Irresistibly spicy and meaty goodness to warm your belly.
Similar to Chili but soupier and loaded with taco-style ingredients like cumin, chili powder, Paprika, and Taco Seasoning. It's protein-packed and bursting with remarkable flavors.
Eat it with Tortilla Chips or Mexican Rice for a complete Mexican meal.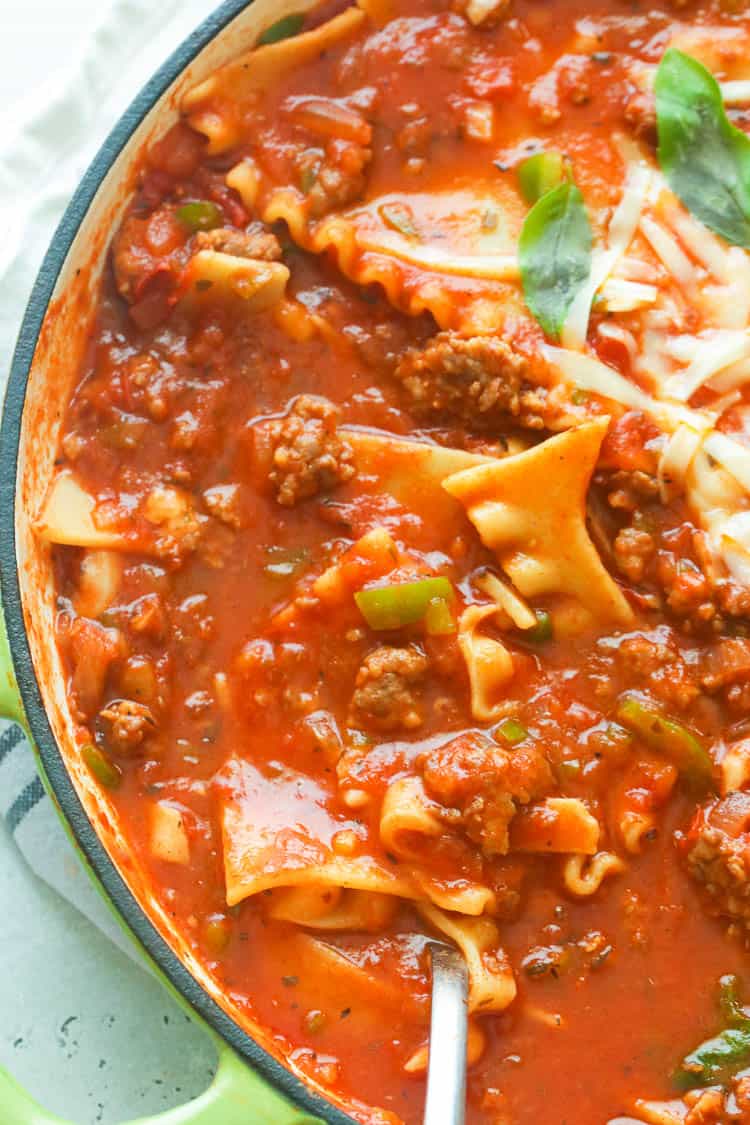 If you love lasagna, you don't want to miss its soup form here.
Slow-cooked to perfection to achieve this delightfully rich and thick meaty lasagna soup seasoned with thyme, bay leaves, and Italian Seasoning. The addition of broken lasagna noodles makes it truly filling and satisfying.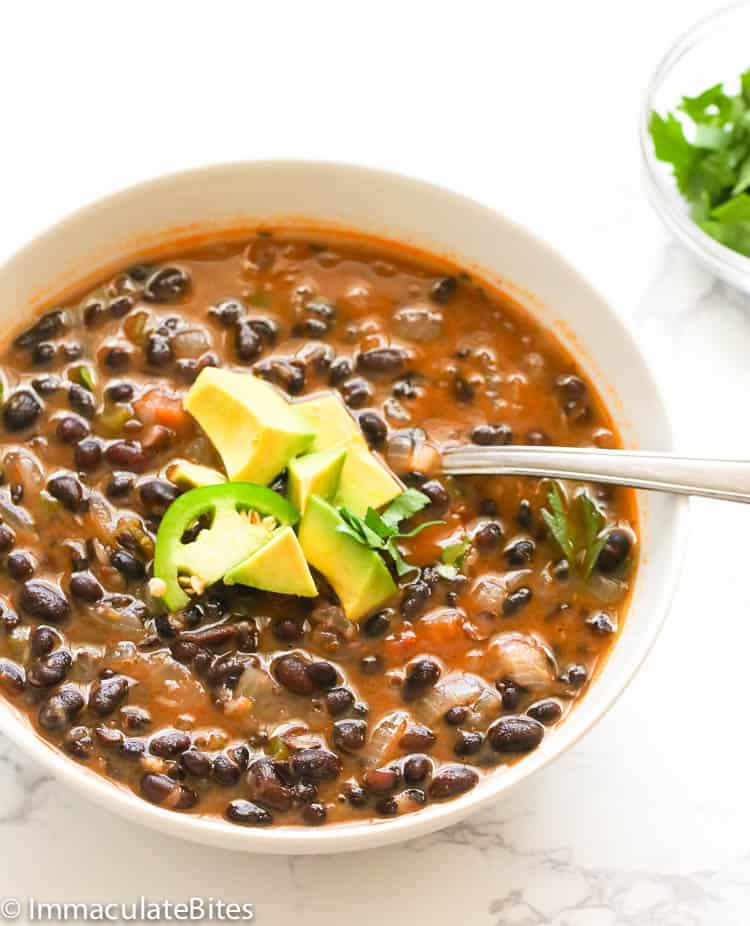 Absolutely healthy and hearty soup loaded with beans, potatoes, and herbs.
The addition of Jalapeno pepper complements the whole dish with just the right amount of spiciness – not too overpowering.
A slice of Skillet Cornbread would be perfect to balance the spiciness.
Not only soup gives you warmth and comfort on cold days but it also helps you recover fast when you're sick. Also, a good starter for babies who just started eating. Truly, soup is one of the best food ever made.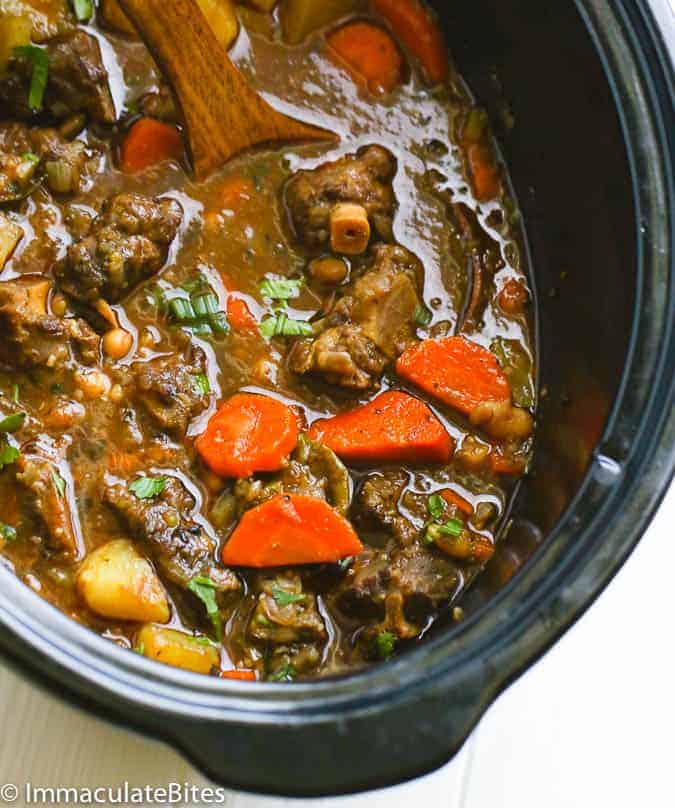 This oxtail soup is one of those few soup recipes that I enjoy all-year-round. You totally can't resist those succulent tender oxtail meat slow cooked in a hearty rich stew flavored with curry, pimento, and Worcestershire sauce. It even showcases veggies like beans, carrots, and potatoes. It's everything you want in one single cooking!
So, which one are you gonna try first? Let me know in the comment section! Enjoy!
remove
Print
18 Cozy Fall Soup Recipes to Warm You Up
Here's a compilation of the best fall soup recipes to enjoy this season. With lots of options to choose from, ranging from vegan to meaty, and light to creamy. Guaranteed to satisfy all your cravings and make you feel warm and cozy with these crave-worthy fall soup ideas.