Caribbean Rice and red Beans- Seasoned with  garlic, onions and creole spice. Infused with bay leaves, thyme, Scotch bonnet and coconut milk.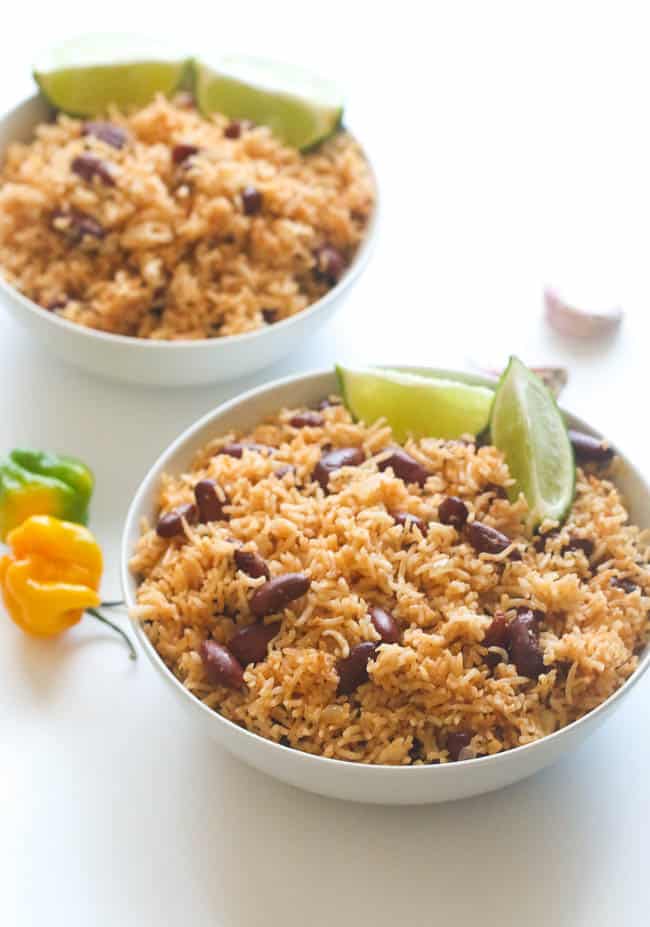 If you delight in traditional Caribbean food then you should consider making this scrumptious rice and beans. Sometimes referred to as rice and peas if made with pigeon peas or  yellow peas. When making this sumptuous  rice, I really do not have any preference for beans. Whatever, is in the pantry works for me. Here, I used  kidney beans .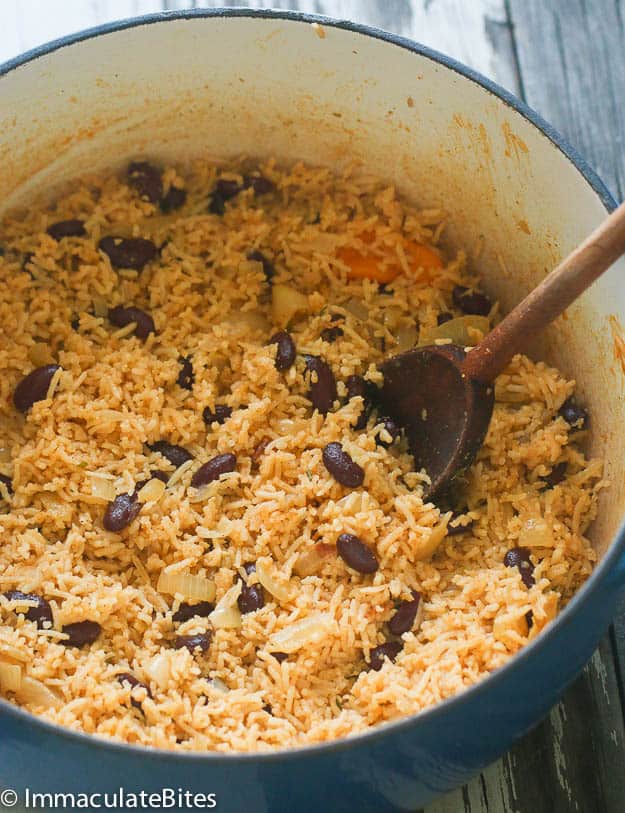 This is very, simple, easy , cheap and nutritious dish to make in a saucepan. Why nutritious? The beans of course, it is a good source of  complete protein, especially if you are vegan.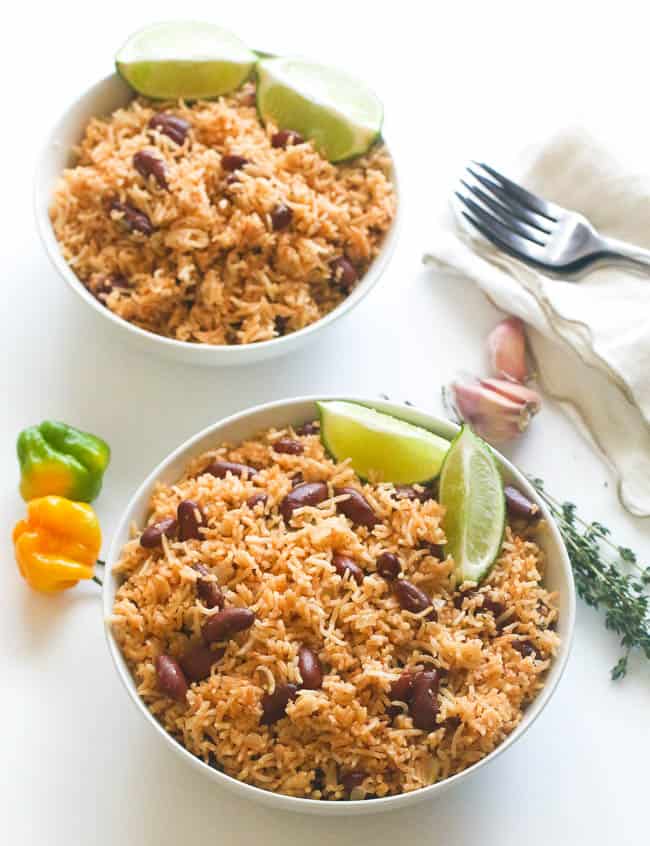 What makes this dish so enticing is coconut milk, coupled with scotch bonnet pepper (hot pepper), onions, garlic, thyme and red beans. For a more deepen flavor, I added creole spice to upped the flavor in this coconut milk rice and beans meal. If you like a more orange or reddish appearance then include the paprika. I like to leave the scotch bonnet pepper whole because it produces the right amount of heat  and flavor without being too overwhelming. It is traditional served with chicken, beef or pork or pair it with this Brown stewed chicken HERE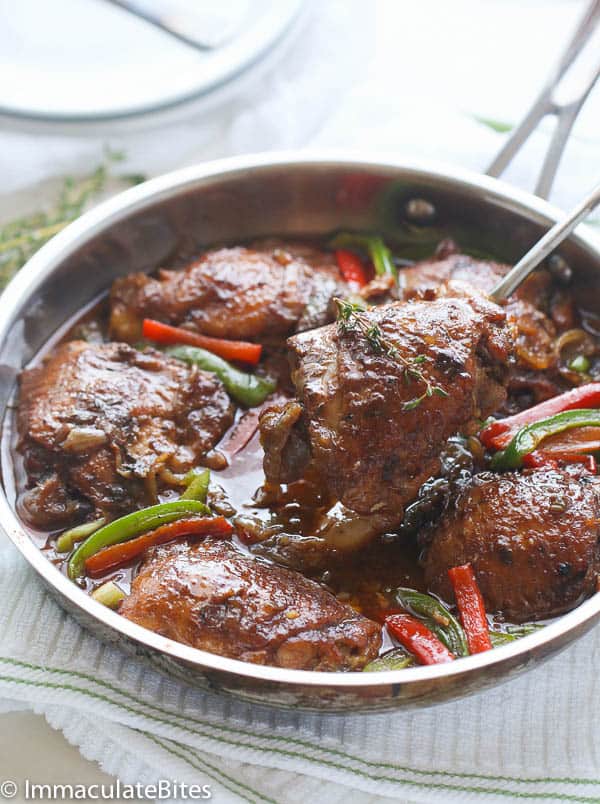 Enjoy Notes and Tips!
This recipe has been updated with pictures and suggestions
For a really moist rice and beans use  3 cups of water/broth  .  If you want your rice to look just like in the picture then use  2 cups water or broth
In the recipe I used  paprika and creole salt  to enhance the flavor of the rice. It's not traditional, if it is tradition  you are after then omit paprika and in place of creole salt use regular salt.
Feel free to switch the coconut milk with 2 cups of water
Caribbean Rice and Beans
Ingredients
¼ cup vegetable oil (or canola)
2-3 garlic clove, minced
½ medium onion, diced
2 teaspoons creole spice
2 cups uncooked long grain rice
1 sprig fresh thyme or 1 teaspoon dried thyme
13.5 oz can (1¾ cups) coconut milk
15.5 oz can red kidney beans, rinsed and drained
2 small bay leaves
salt and fresh ground pepper, to taste
2¼ cups chicken broth or water (see notes)
1 teaspoon chicken bouillon (optional)
1 whole scotch bonnet pepper.
1 teaspoons paprika(optional)
Instructions
Wash rice until water runs clear. Drain water.
Heat a saucepan with oil. Then add onions, garlic, thyme, and hot pepper, sauté for about a minute.
Stir in rice to the pan, followed by beans for about 2 minutes, then add coconut milk, bay leaf, bouillon powder, creole spice, with 3 cups of water, bring to a boil reduce heat, cover with a lid and simmer until rice is cooked, about 20 minutes or more. Stir occasionally from the sides to prevent burns , add more water if needed.
Adjust for salt and pepper. Discard bay leaves You have to stir occasionally to be preventing any burns.
Serve warm