25 Decadent Chocolate Dessert Recipes – Experience a glimpse of heaven with these amazing chocolate desserts that are sure to bring you happiness with every bite. These recipes are truly satisfying and rewarding! Sweet, rich, fudgy, and chocolate treats to enjoy and make life worthwhile. Also, they are perfect for any occasion, gathering, celebration, and regular family dinner too.
Nothing defines comfort food better than Chocolate Desserts. They are instant happiness, I mean literally.
Their existence simply makes the world a better place. Without these desserts, our life will be just plain sad and boring. Awww!
It's amazing how these magical these chocolate desserts are. Chocolate is truly better than ecstasy! For example, take these 25 Decadent Chocolate Dessert Recipes that are so easy to make yet outrageously delicious and absolutely satisfying.
From beautifully frosted cakes to soft and chewy cookies we all love. In fact, they are so good I forgot about the word "diet." Diet? What diet? 😜 So, if you're looking for an excuse to eat that extra slice of cake? This is it!
Chocolate Cakes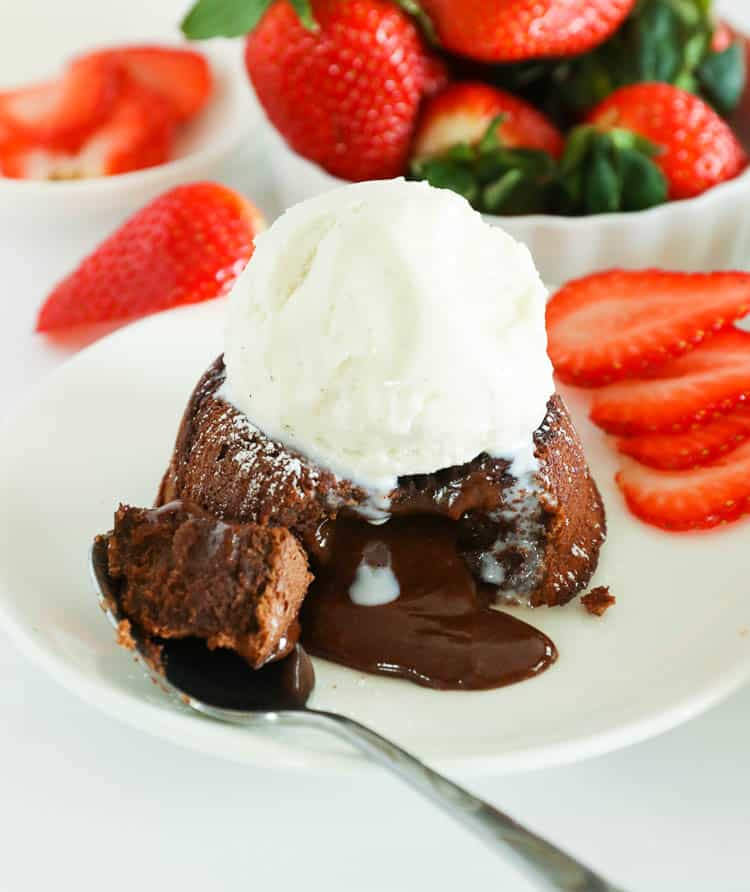 Let's start with a silky rum-spiked chocolate filling inside a fudgy, rich chocolate cake. Not only is it easy to prepare, but it's also made with a simple, short ingredient list. More importantly, it comes together in less than 20 minutes. A quick fix dessert perfect for date night or a weeknight dinner dessert.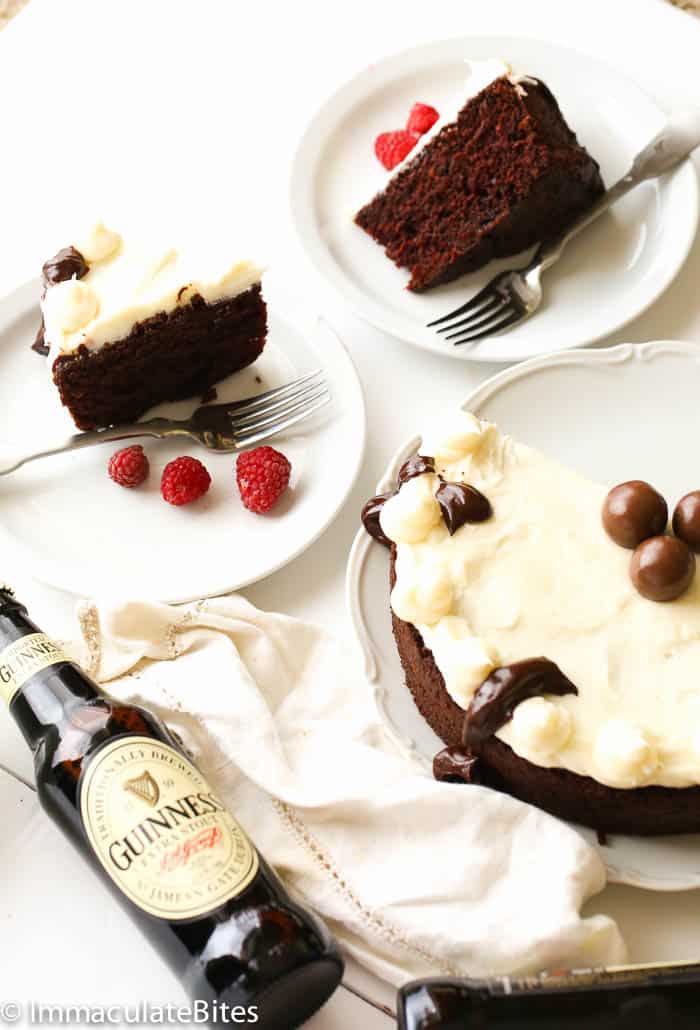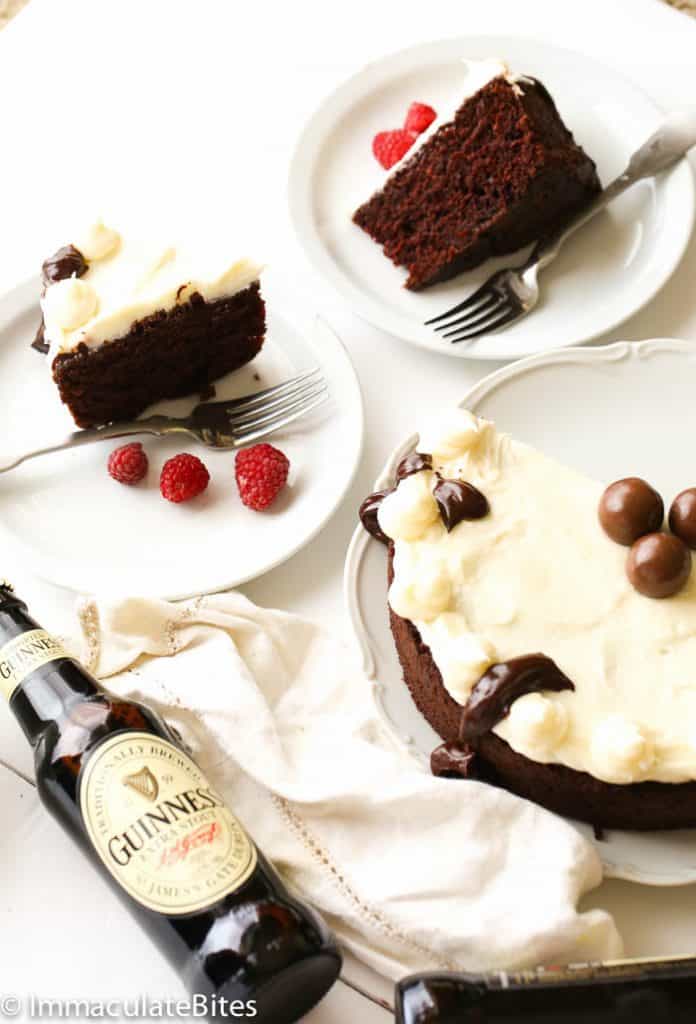 Baileys Irish Cream added to the cream cheese frosting won me over, not to mention the incredibly moist, rich, and decadent chocolate cake. Oh, and the luscious and melt-in-your-mouth chocolate ganache! All of that together completes my chocolate cake fantasies in just one amazing dessert. Aah! Sinfully addicting!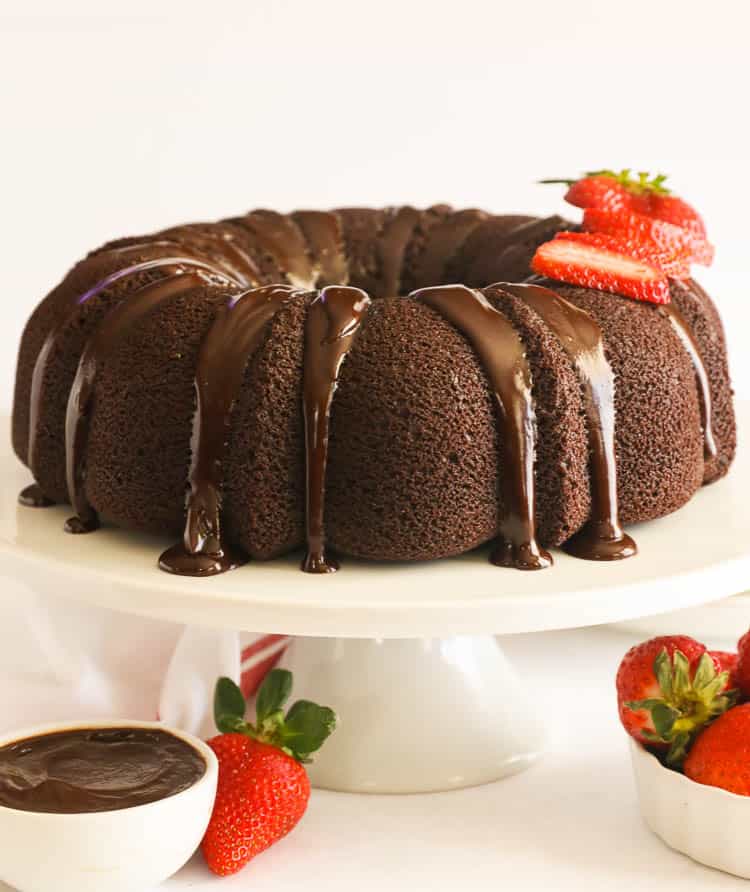 Incredibly dense, soft, and moist – all you need in a pound cake is right here. It's truly irresistible, too, with the lavish chocolate ganache poured on top. It's already perfect on its own, but a scoop of vanilla ice cream or whipped cream completes this chocolate royalty. Certainly, the best pound cake ever!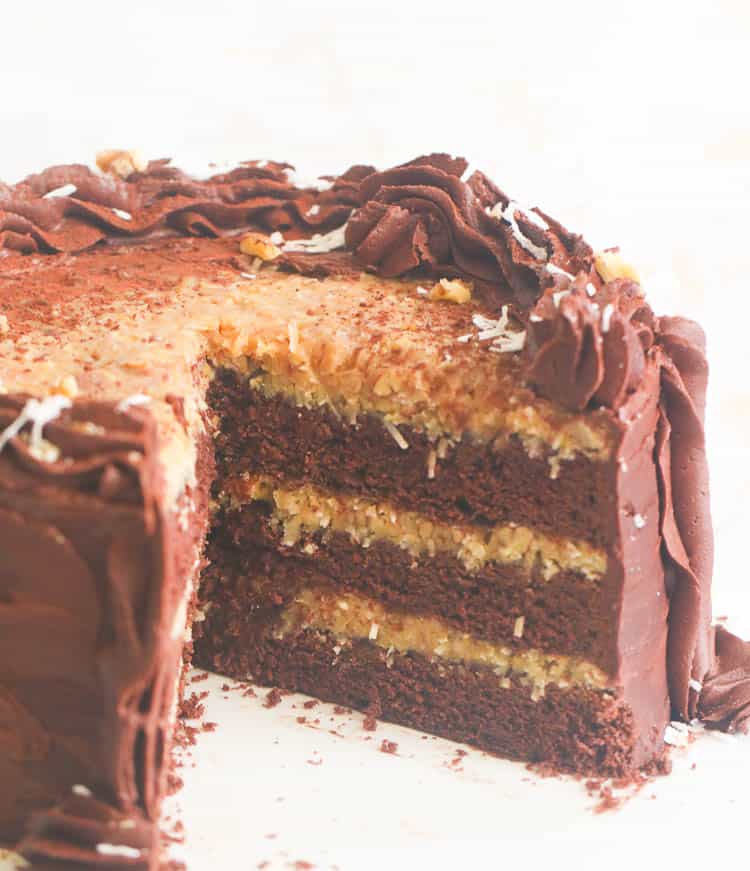 If you're a fan of coconut desserts, then you can't miss out on this amazing combination of chocolate and coconut cake. Every layer is filled with luscious coconut pecan filling and covered in decadent chocolate frosting. One of the best chocolate dessert recipes that you just have to try!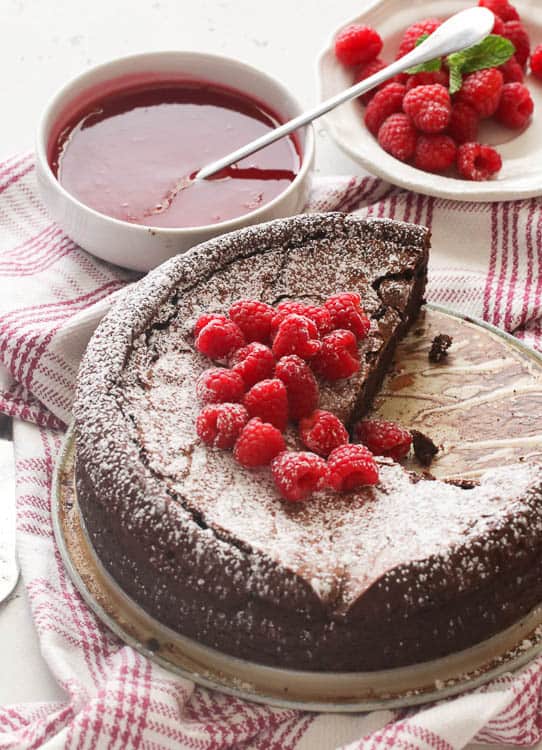 Yes, you can make a cake even without flour. And it's actually easy, too! In fact, it's made with just 7 basic ingredients, such as eggs and cocoa powder. So rich and decadent like regular chocolate cake, only this one is gluten-free. Yaaay! And, of course, you can make it a more sensational dessert with the raspberry sauce on top. 😉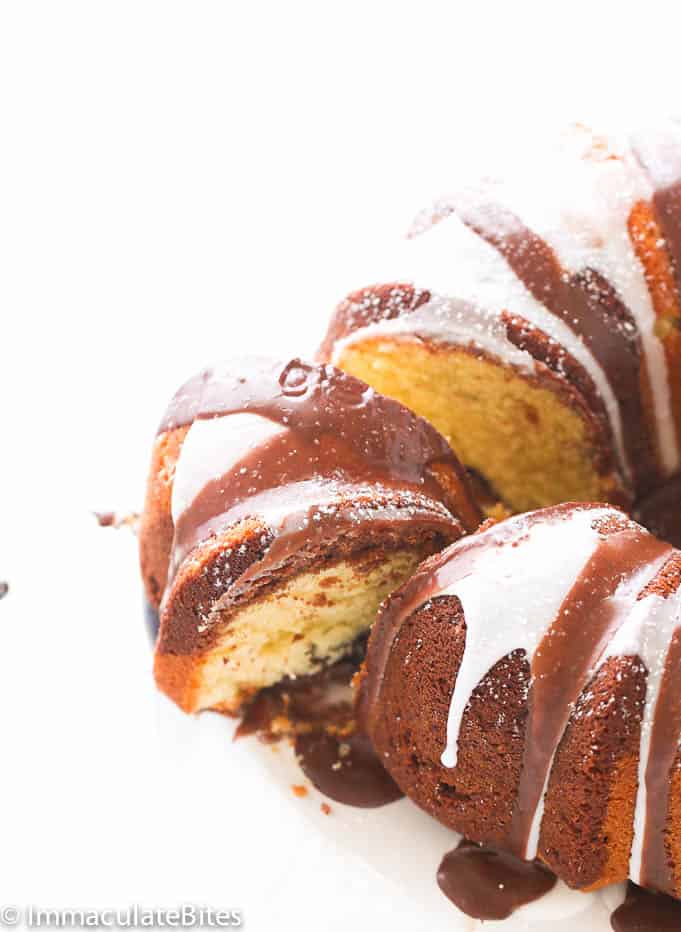 Why put yourself in a dilemma by having to choose one over the other if you can have the best of both worlds – chocolate and vanilla. Yes! Plus, the extra splash of rum takes this cake to a higher level of deliciousness. And finally, enjoy the butter rum syrup poured on top, alternating it with vanilla and chocolate glaze for a fantastic finish. 😉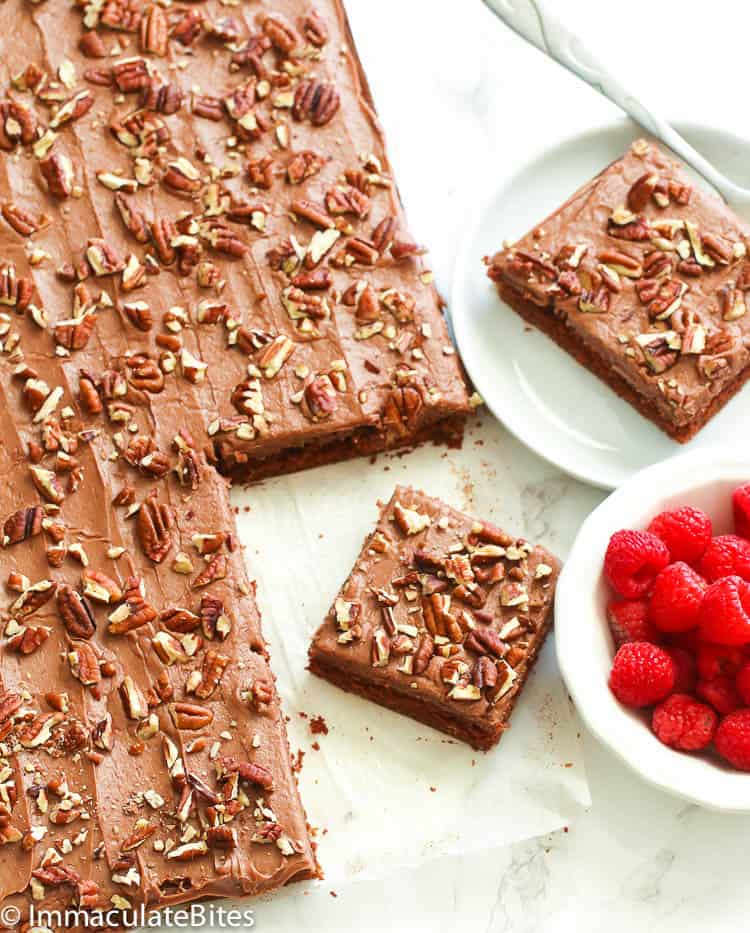 Would you believe me if I told you that you could make this beauty right here in less than 30 minutes? Yes! However, you need to let it cool first before covering it with the oh-so-delicious butter cocoa frosting and pecans—definitely, one of the easiest chocolate desserts to try this holiday.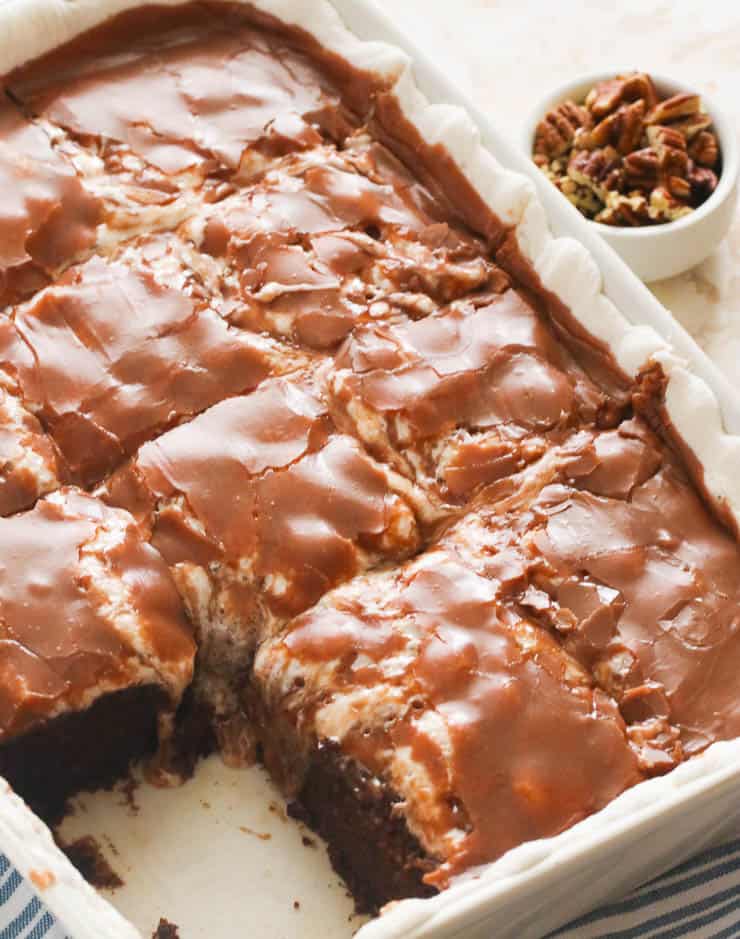 Indulge yourself with this classic chocolate cake that you can easily whip up with basic ingredients. It's topped with gooey and luscious melted chocolate and marshmallows for the perfect chocolate dessert experience. So simple yet irresistibly rich and fudgy. It truly deserves its place on the list of the best chocolate desserts.
This is one of my favorite go-to chocolate dessert recipes. No doubt about it! Not only is this winner cake light and soft as a pillow, but it's also incredibly rich in chocolate flavor too. Moreover, the wonderful layers of this chocolate dessert are generously filled and covered with glorious chocolate buttercream. Absolutely satisfying!
10. Chocoflan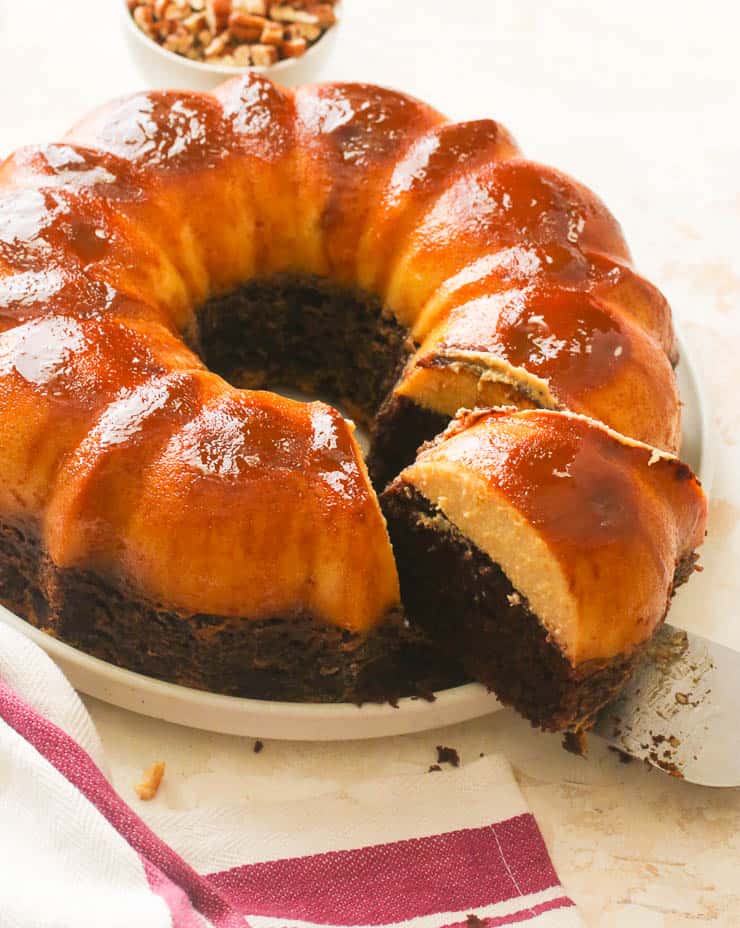 Are you looking for new chocolate recipes? Then you should definitely try this one because it's simply magical. It's an amazing 2-in-1 dessert featuring moist chocolate cake at the bottom and a soft and delicate flan on top. And lastly, don't forget to pour a delicious Caramel Sauce on top. Or, if you don't have time, you can use Mexican Cajeta to add to its perfection.
Chocolate Bread Desserts
11. Raspberry White Chocolate Scone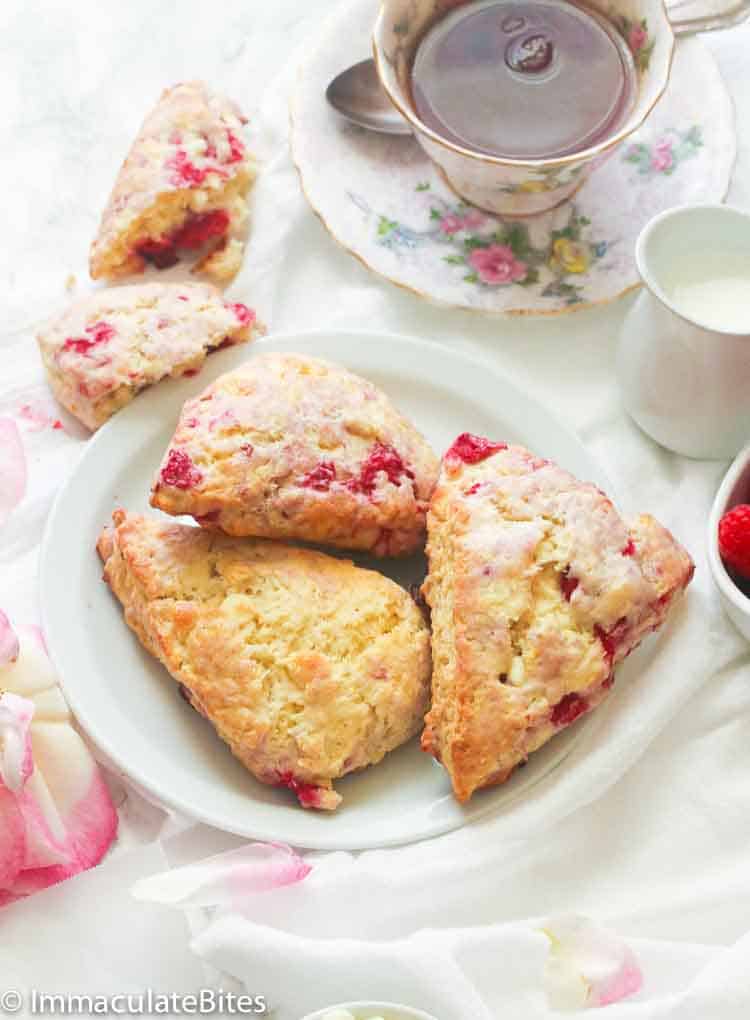 Although scones are already satisfying on their own, we just need to indulge sometimes and enjoy sweet treats like these gorgeous babies here. Insanely buttery, crusty, and loaded with lots of white chocolate and raspberries, too. Certainly, this is the white chocolate dessert we've all been waiting for. ❤
12. Chocolate Chip Banana Bread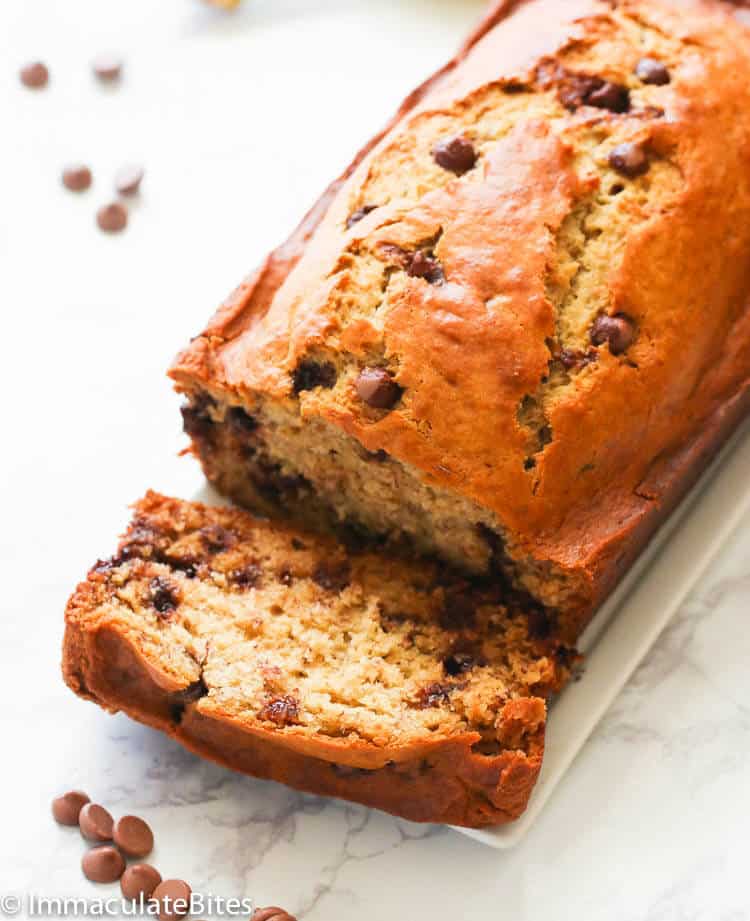 Another classic favorite to include in your go-to chocolate recipes. Because this humble bread right here is incredibly moist and soft and filled with boatloads of chocolate chips. Additionally, you can add a tablespoon or more cocoa powder to make this chocolate dessert even more chocolatey and richer. Oh yes!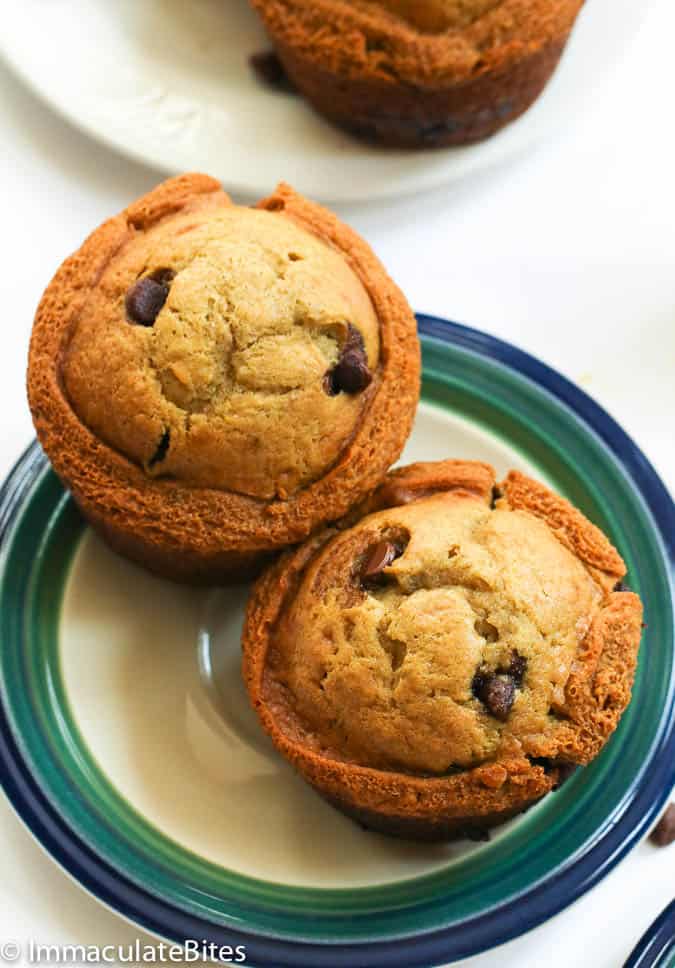 Basically, it's the same banana bread recipe, only baked in muffin tins to make them more snackable. These handheld treats offer the same irresistible soft and moist bready delight. An added bonus is its bananalicious and chocolatey goodness we absolutely love. It's so easy that it will take its deserved place on the list of chocolate desserts you'll want to make repeatedly. 😉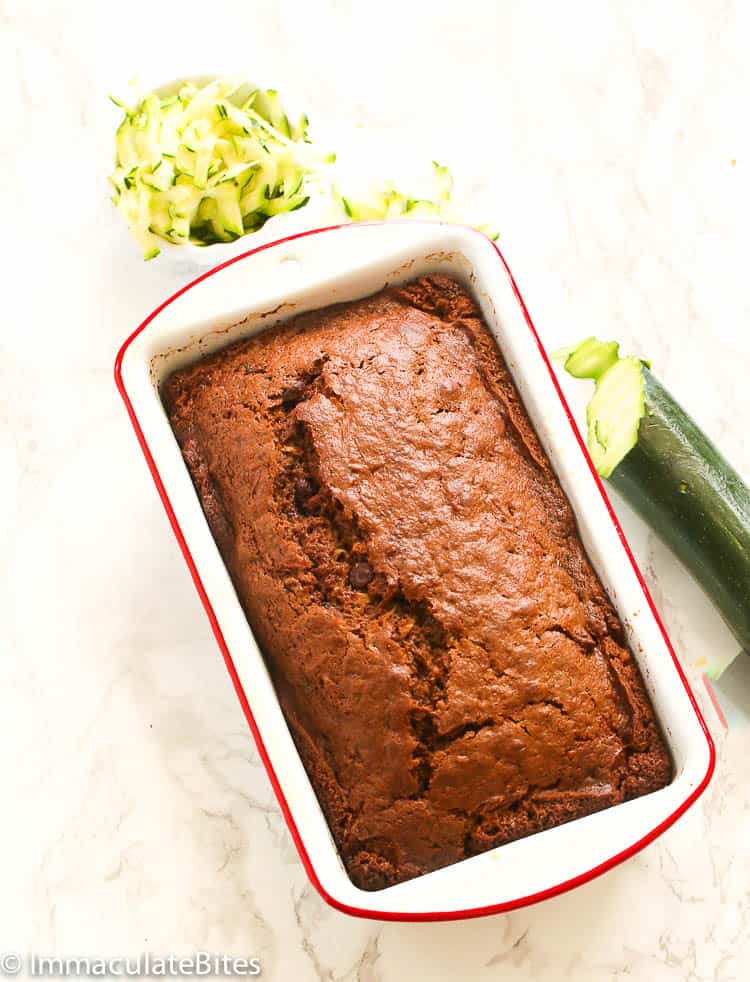 Yes, you can add zucchini to your chocolate bread, too! And because zucchini is mostly water, it adds a wonderful texture and moistness to our fantastic chocolate dessert while reaping its health benefits, as well. So, instead of adding liquid to the batter, zucchini is the way to go! 😉
15. Southern Chocolate Gravy and Biscuits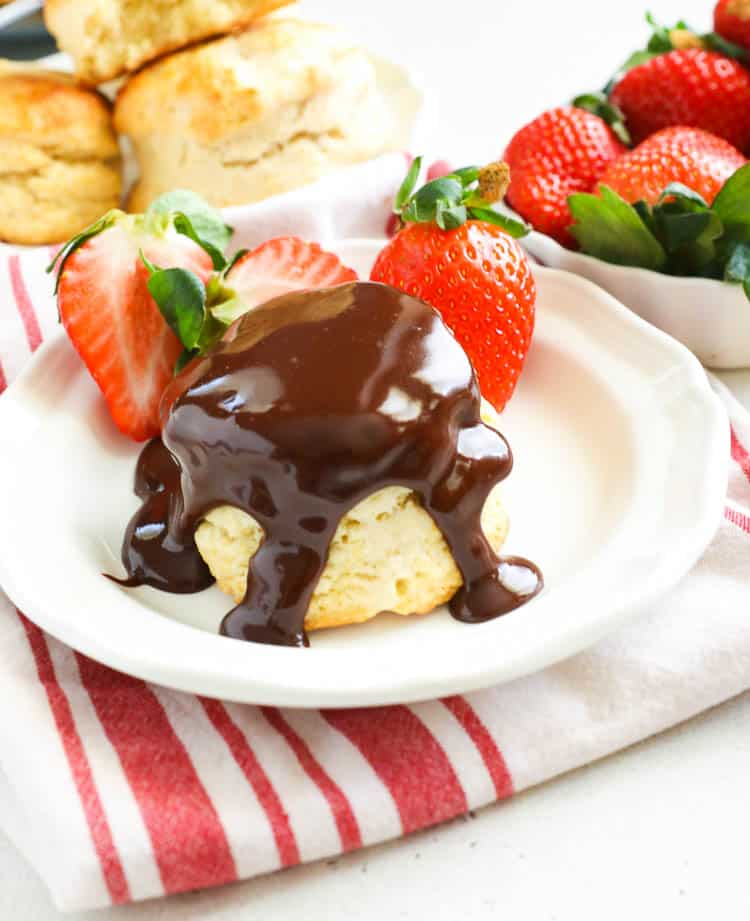 We often enjoy our biscuits paired with savory dishes like these Biscuits and Sausage Gravy here. However, pairing them with chocolate sauce is equally satisfying, too. Like this homemade chocolate gravy that you can easily make at home from scratch using basic pantry staples such as flour, cocoa powder, butter, and evaporated milk. 😉
Chocolate Pastries
16. Pumpkin Chocolate Chip Cookies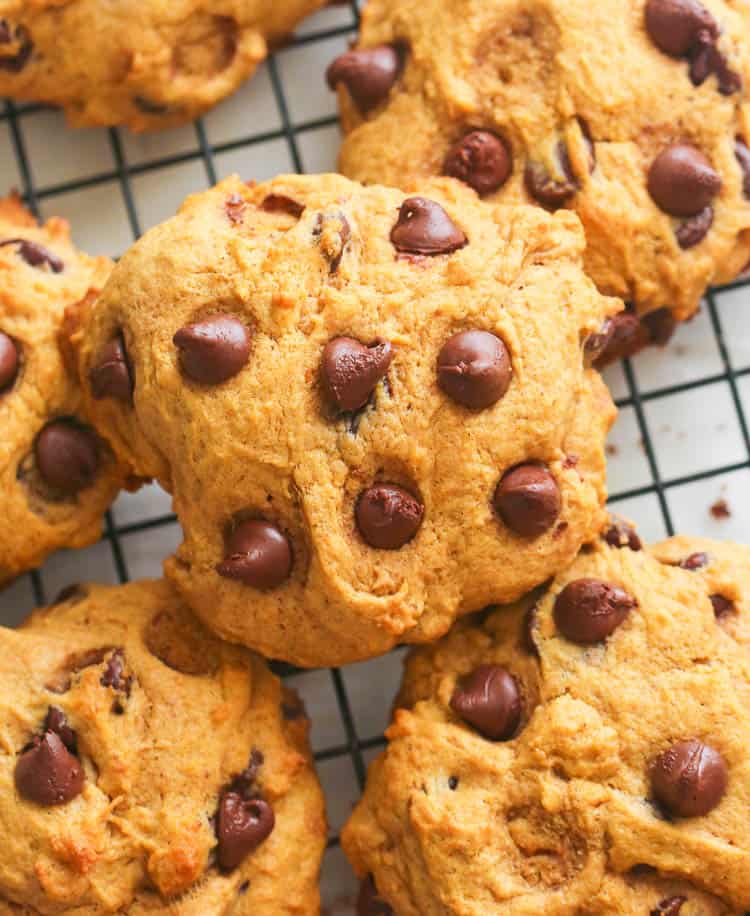 Make sure to double the batch when you make these soft, chewy, and delectable cookies with real pumpkin puree and homemade pumpkin spice. Because, believe me, they're out-of-this-world delicious! Not to mention really healthy, too! Because they are made with pumpkin, of course. They make the perfect giveaway this Halloween season. Oh yes!
17. Soft Chocolate Chip Cookies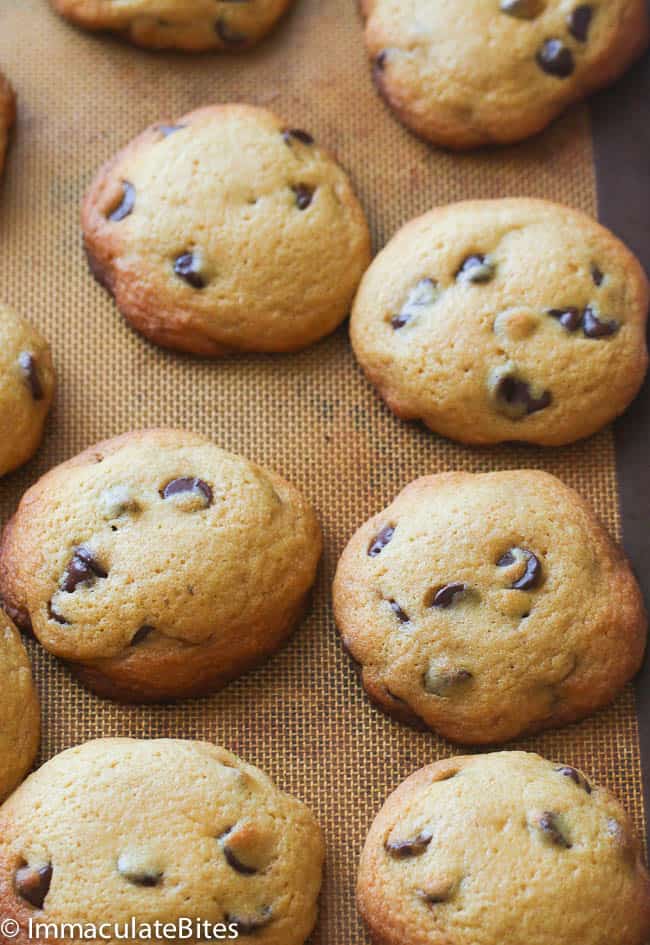 If these babies don't make you smile, then I don't know what will. These classic soft chocolate chip cookies will surely tease your tastebuds—from their lovely chocolatey aroma to the buttery and crumbly chocolatey goodness. You can make them more delectable by adding your favorite nuts, too! Easy chocolate desserts like these cookies will surely brighten up your day in an instant. 😉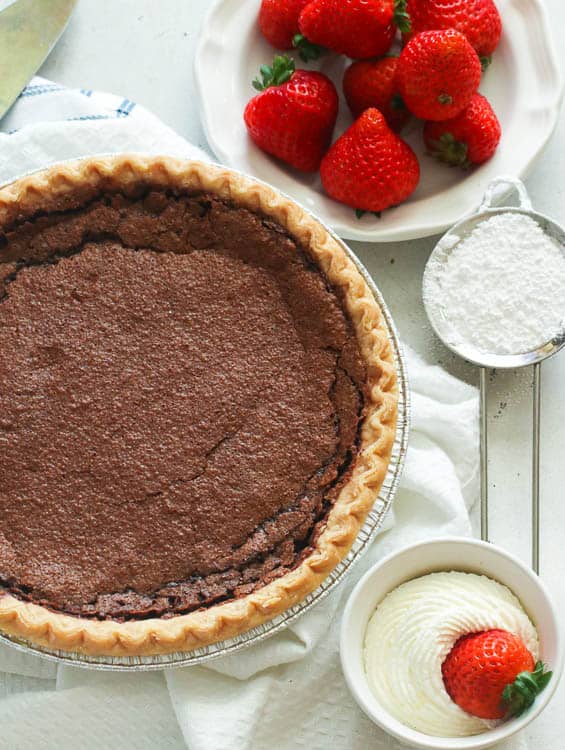 Show your loved ones just how much you love them with this light but incredibly rich Chocolate Chess Pie, a wonderfully sweet and chocolatey pie with a custard-like filling and nice crackle on top. Such a dazzling chocolate dessert will surely impress everyone at the table.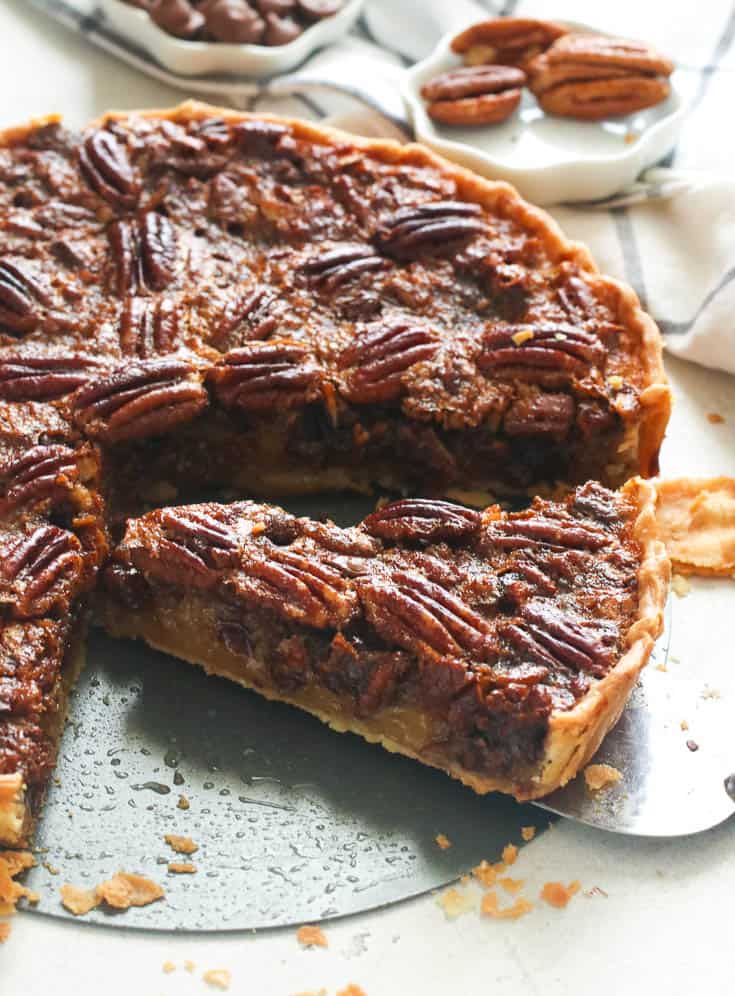 One of the best chocolate desserts ever made and definitely one of my favorites! With the addition of dark chocolate chips to the already decadent and marvelous pecan pie, what's not to love? I say, "More chocolates, more fun!" This will definitely make a great centerpiece on the Thanksgiving table. 😉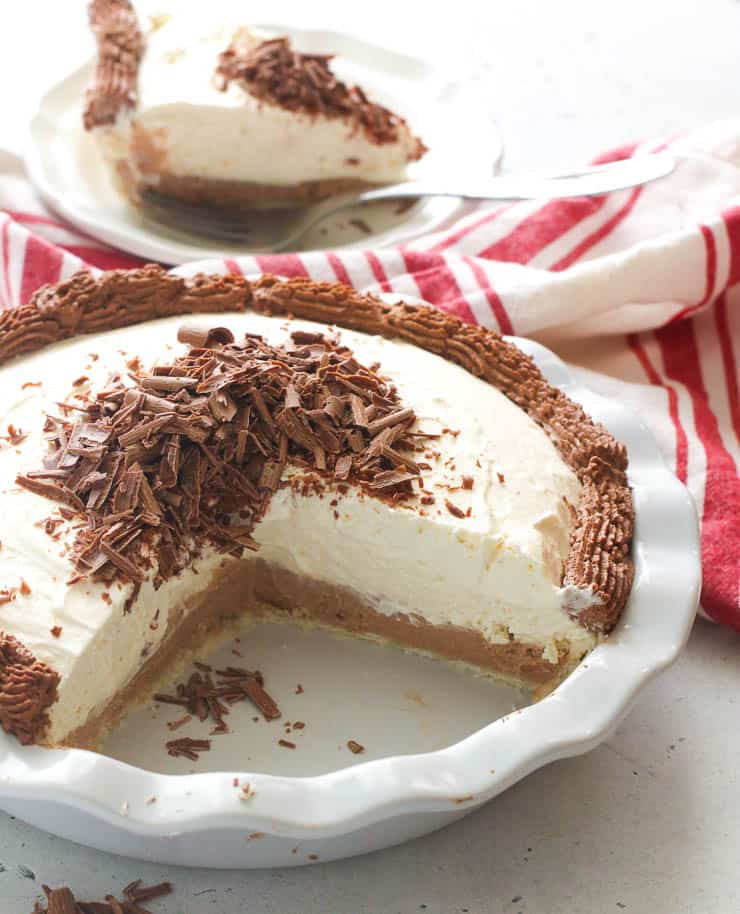 One of the finest chocolate dessert recipes you'll ever make and one of the easiest, too! I absolutely love its buttery and flaky crust topped with layers of light and decadent chocolate filling and silky whipped cream. Ahhh! It's a simply irresistible chocolate dessert perfect for any occasion. 😉
More Chocolate Dessert Recipes
21. Chocolate Mousse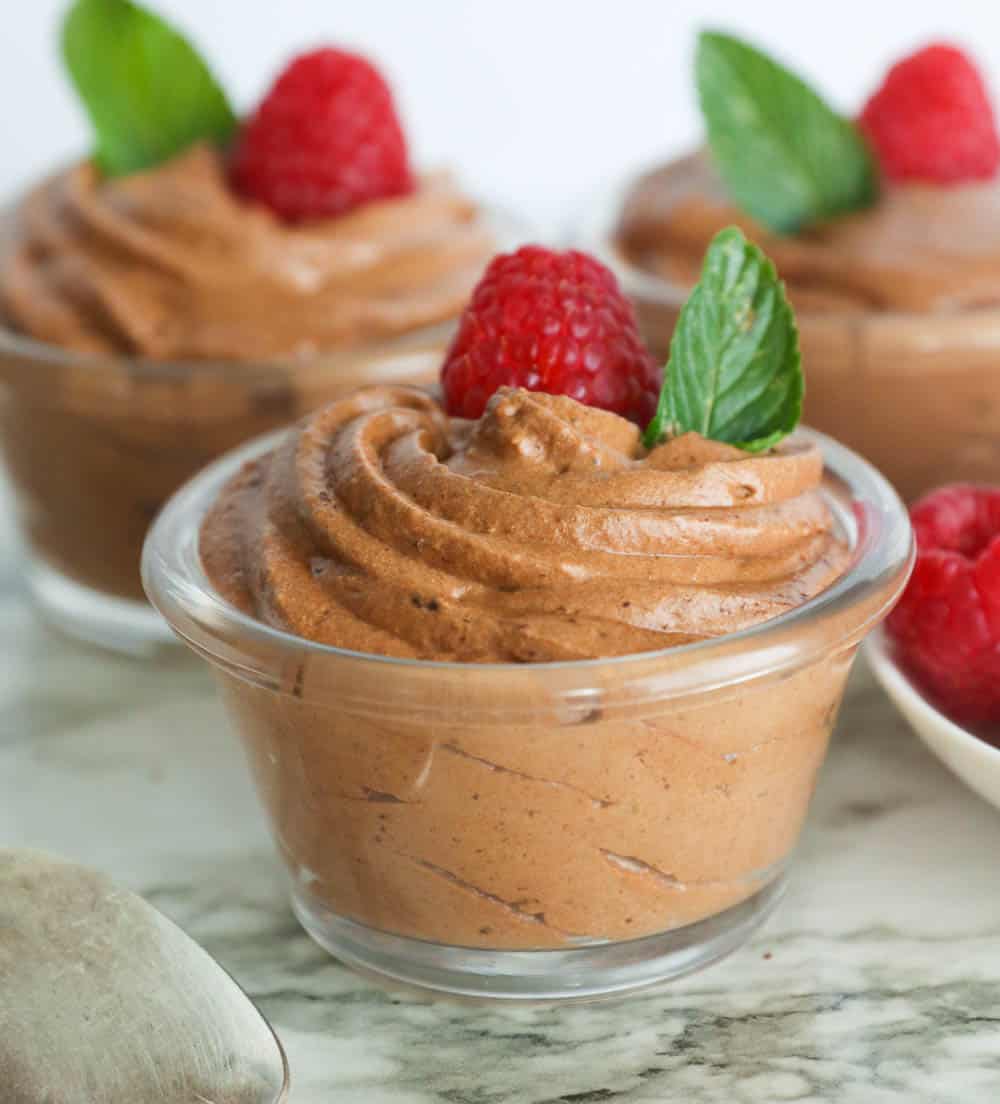 This one may sound fancy and expensive because it's a French dessert, but it's actually not. In fact, it's just made with simple ingredients like eggs and heavy cream. And it undeniably offers a creamy and intensely chocolatey mousse that will surely tickle your taste buds. Among the other chocolate dessert recipes, this one is a keeper, too!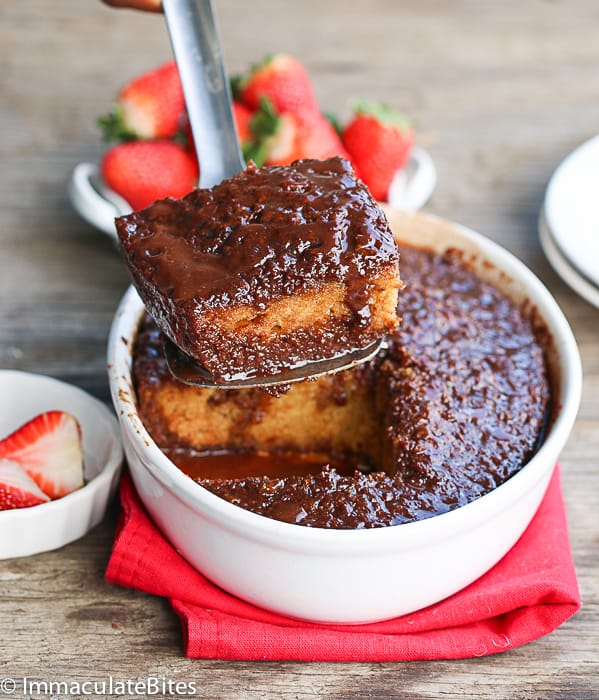 What's special about this African-style pudding is the variety of flavors all happening in one amazing chocolate dessert. It's made with apricot jam and lemon zest, thus giving this dessert a refreshing fruity and sweet flavor, which perfectly matches the lavish chocolate sauce, too.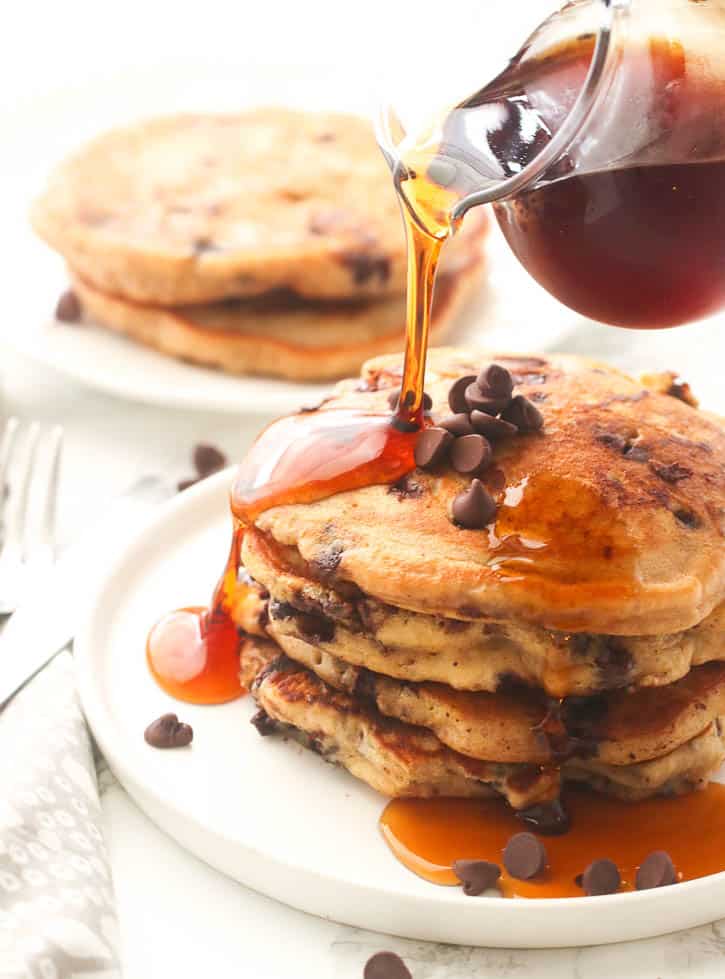 Besides ramping up the flavor of our favorite pancakes with fresh berries, we can add a handful of chocolate chips, as well. You can easily whip up this simple yet incredibly toothsome breakfast any time you need a quick comfort food fix. It's one of the easiest chocolate recipes you'll ever make.
24. Chocolate Covered Strawberries Recipe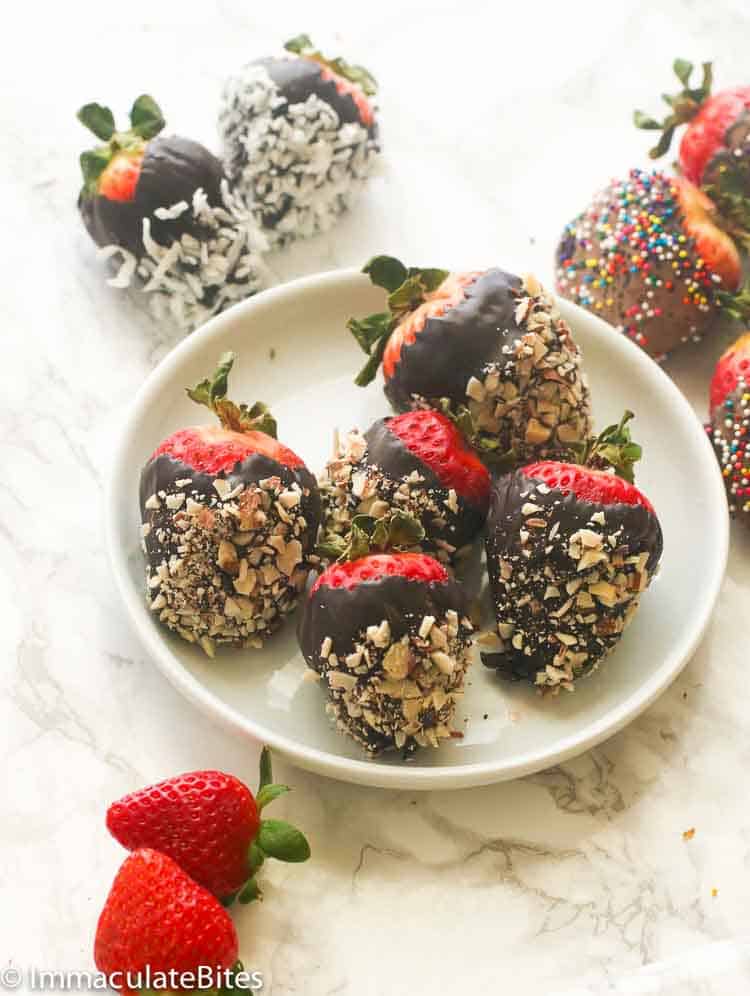 Make way for these fancy chocolate-covered strawberries to grace your dessert table along with other mouthwatering and lip-smacking desserts. These lovelies are not only meant for snacking but also make glamorous toppings for cakes and pies. Certainly, one of the easy chocolate recipes you'll ever find, and they're fun to make, too.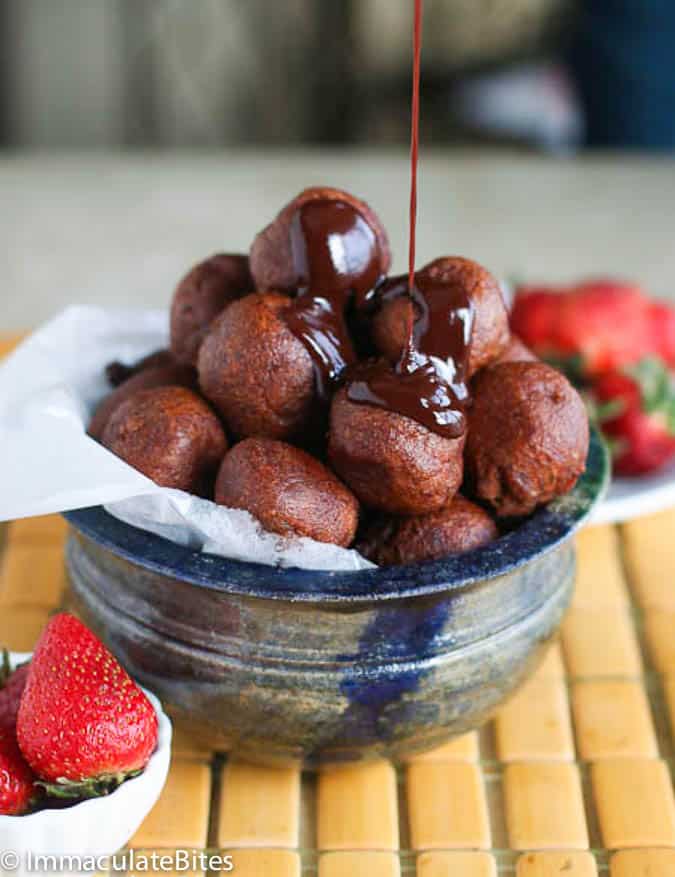 Get ready to be swooned by these chocolate-flavored deep-fried puff puffs. I love eating them plain, but eating them with rich and luscious chocolate sauce is simply divine and more satisfying, indeed! Well, hello there, calories! But who cares? As long we're happy, right? 😛