15 Delicious Low-Carb Dinner Recipes – Kickstart your weight loss journey with easy meal prep and easy low-carb dinner recipes. Not only do they help to keep you fit, but they also make a satisfying and filling meal perfect for the whole family. Quick, easy, and tasty! Absolutely gluten-free and guilt-free yet genuinely nourishing to get you through the day.
Did you gain a few pounds over the holiday? You bet I did! Gaaah! Oh well, at least I enjoyed every bit of it! So here I am, trying to get back in shape without depriving myself of good meals. Oh yes! Because being on a diet doesn't mean every meal has to be boring. So, whether you're on a low-carb diet or not, you'll love these 15 Delicious Low-Carb Dinner Recipes. They are not only a cinch to make, but they are also healthy and outrageously flavorsome. 😉
FAQs
What can I have for dinner without carbs?

Meats like chicken, pork, beef, and seafood, such as fish, shrimp, and lobster, are popular choices in low-carb and keto diets because they have little or no carbs at all. Leafy green vegetables like cabbage, kale, collard greens, and broccoli are healthier low-carb options. On the other hand, avoid foods with high sugar and starch content, such as bread, fruits, and wheat.
What meat is lower in carbs?

Believe it or not, most of the meat, such as chicken, pork, beef, and fish, don't have any carbs on them. In fact, you can have as much meat as you want when you're doing the low-carb diet. It's also the main reason low-carb and keto diets have gained popularity over the years.
Low-Carb vs. Keto

They are both a diet or way of eating that restricts carb intake. You can consume about 50-150 grams of carbs per day in a low-carb diet. On the other hand, keto is more restrictive and less viable as a long-term option. It follows 50 grams or less of carbs per day and uses a high protein and high-fat diet.
Low-Carb Seafood Dinner Ideas
1. Cajun Salmon One Sheet Pan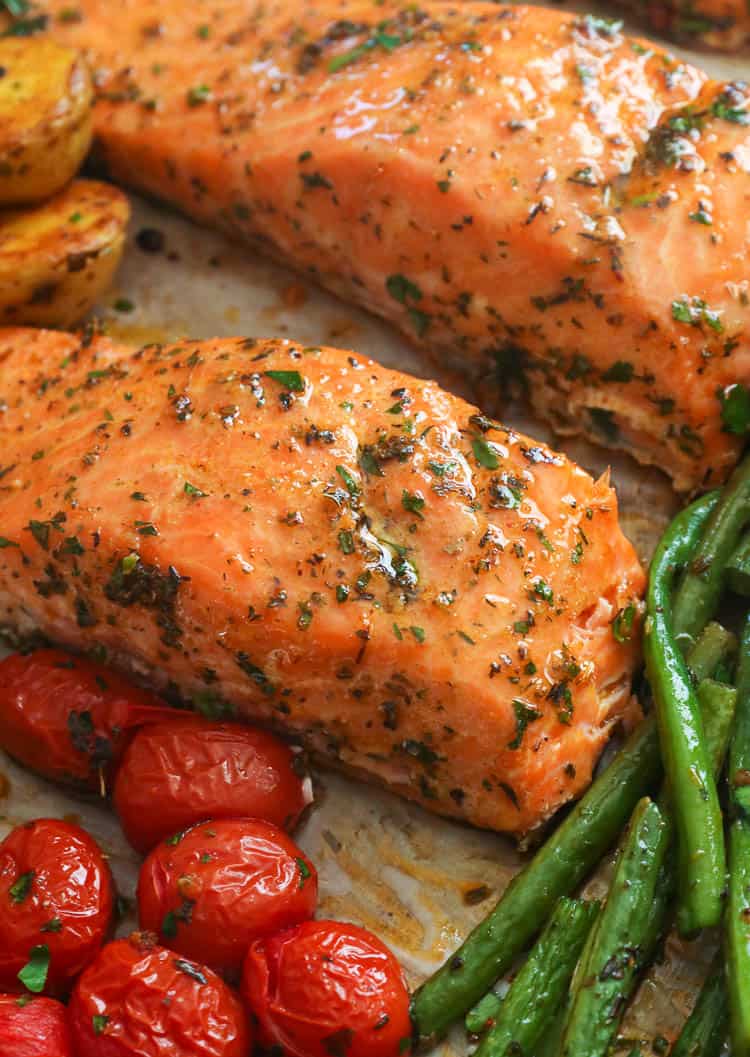 I don't mind being on a diet if it means I get to eat mouthwatering low-carb and keto recipes like this baked Cajun Salmon here. It's full of savory flavors from thyme, garlic, and Creole Seasoning. Skip the baby potatoes in this recipe to make this dish completely low-carb. And replace them with your favorite low-carb approved veggies such as green beans, asparagus, and cherry tomatoes. 😉 😉
Cajun Salmon One Sheet Pan
Cajun Salmon One Sheet Pan – An easy no-fuss weeknight meal featuring moist and flaky salmon, green beans, baby potatoes, and cherry tomatoes. All of these are seasoned with exceptional flavors from herbs and spices and cooked on a single sheet pan. A fantastic low carb and keto-approved meal baked in a single pan ready in just 25 minutes!
Check out this recipe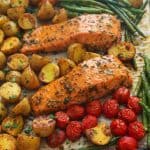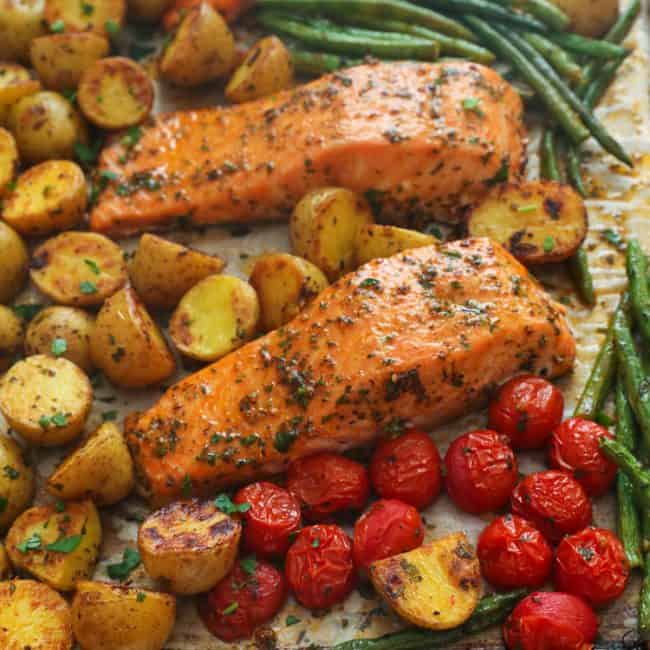 2. Baked Halibut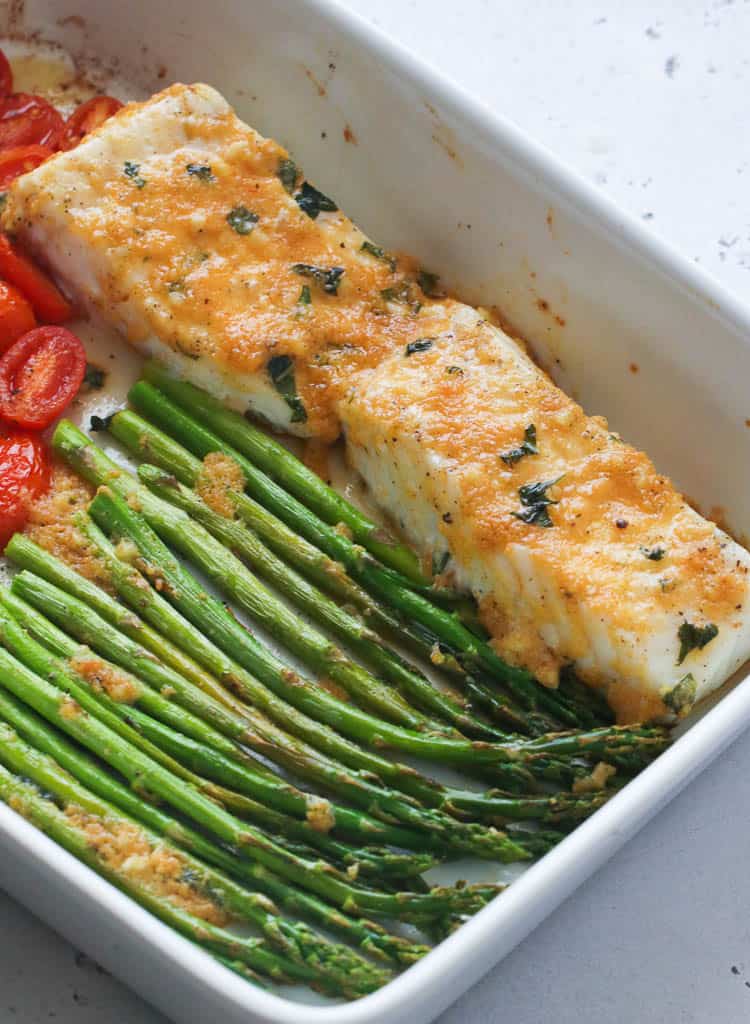 This baked halibut is light yet nourishing, especially when you serve it with fresh veggies. It's richly flavored with butter, garlic, and lemon. Creamy and cheesy, too, brought about by mayonnaise and freshly grated parmesan cheese. Oh yeah! A great addition to your list of quick and easy low-carb dinner recipes. 👌
Baked Halibut
Baked Halibut – light and healthy halibut fish fillet and vegetables rubbed with a slightly bright, tangy, cheesy, and a bit garlicky mixture. Guilt-free and delicious baked dinner ready in just 20 minutes from start to finish!
Check out this recipe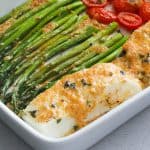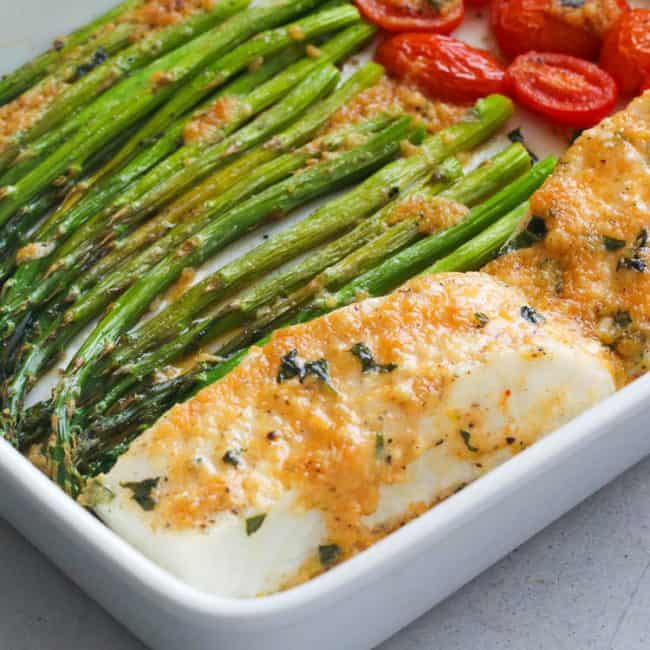 3. Garlic Butter Salmon in Foil Paper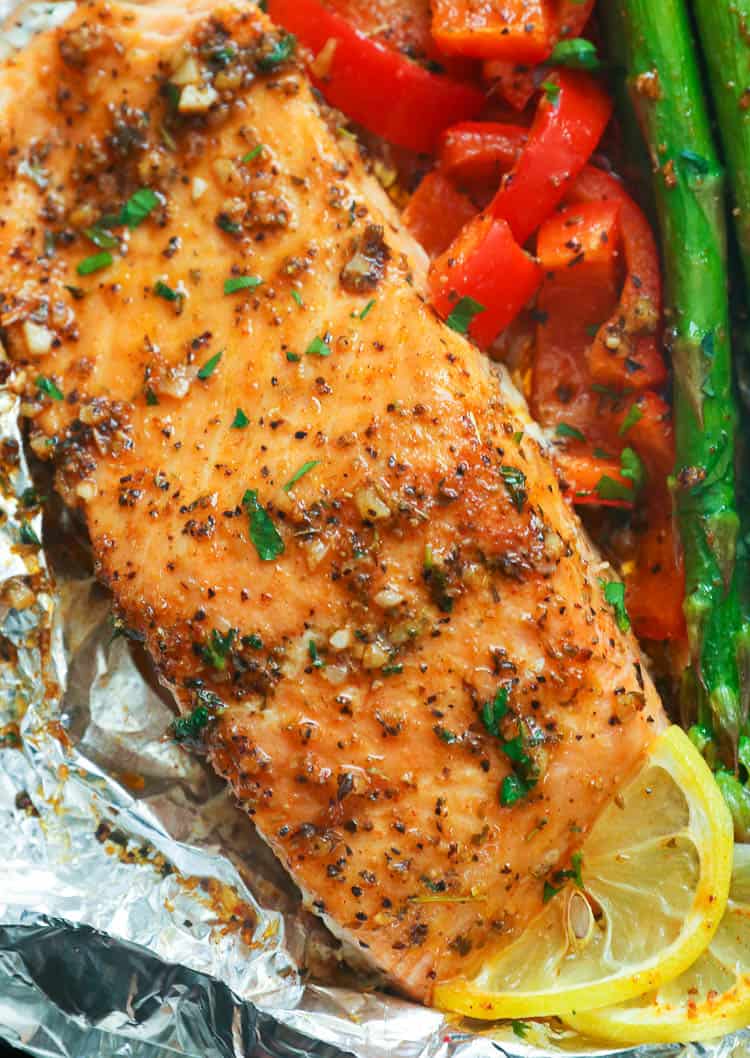 Experience an extraordinary explosion of citrusy, buttery, garlicky, and herby flavors all at once in this fantastic healthy low-carb dinner recipe. These tender and juicy salmon fillets are beautifully wrapped in foil along with fresh veggies for a healthful low-carb meal. Quick, easy, and effortlessly delish, indeed! ❤
Garlic Butter Salmon in Foil Paper
This wholesome Garlic Butter Salmon in foil paper is not only incredibly healthy and guilt-free, but it's also a perfect dinner choice for busy weeknights. You'll love it more because it's a cinch to make with an easy clean-up, too! Incredibly light and effortlessly delicious low-carb dinner that you can easily make in less than 20 minutes from start to finish. Oh yes!
Check out this recipe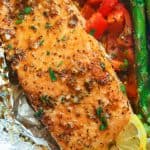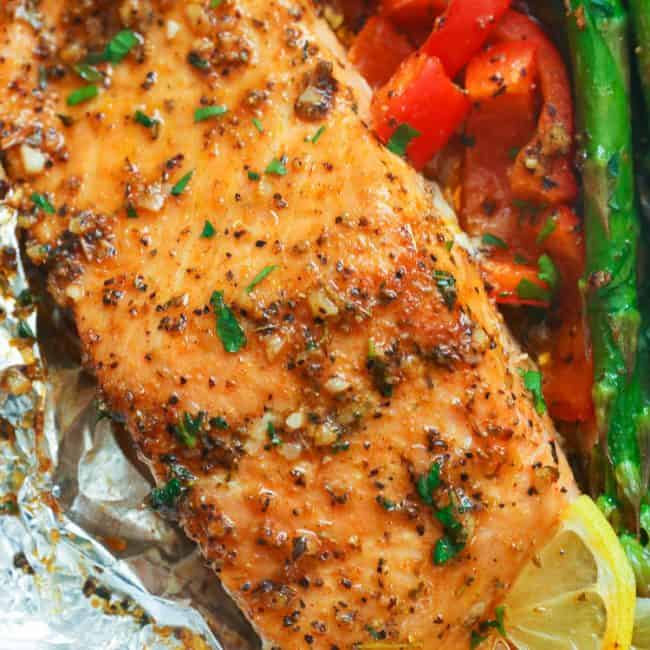 4. Salmon Salad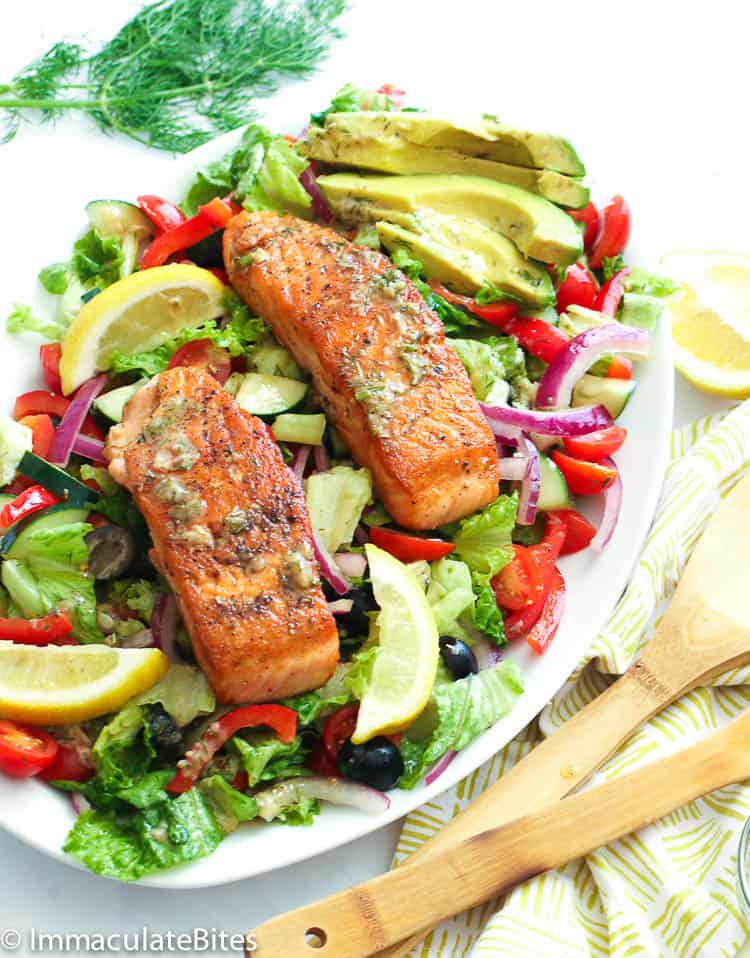 What could be more satisfying than this salad stuffed with fresh produce and topped with crunchy and flaky pan-fried salmon fillets? Not only that, the dressing is brimming with savory flavors, too, because it's made with fresh lemon juice, red wine vinegar, and Dijon mustard and seasoned with Italian Seasoning. What a fantastic feast!
Salmon Salad
Perfectly seared salmon fillets with cucumber, tomatoes, bell pepper, onion, olives, lettuce, and avocado tossed in an incredible garlic lemon dressing. Refreshing and beautiful, flavor-packed and oh-so-healthy. And it's easy to make; the perfect hassle-free lunch or dinner.
Check out this recipe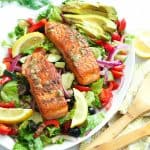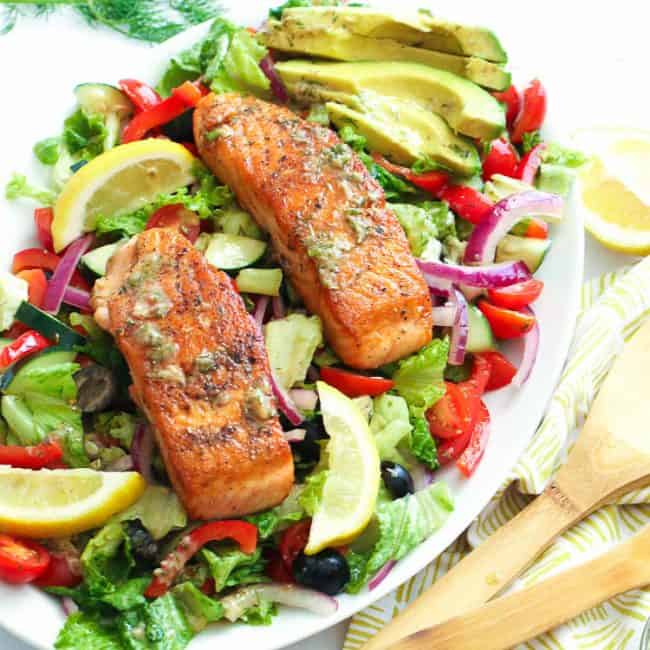 5. Baked Cod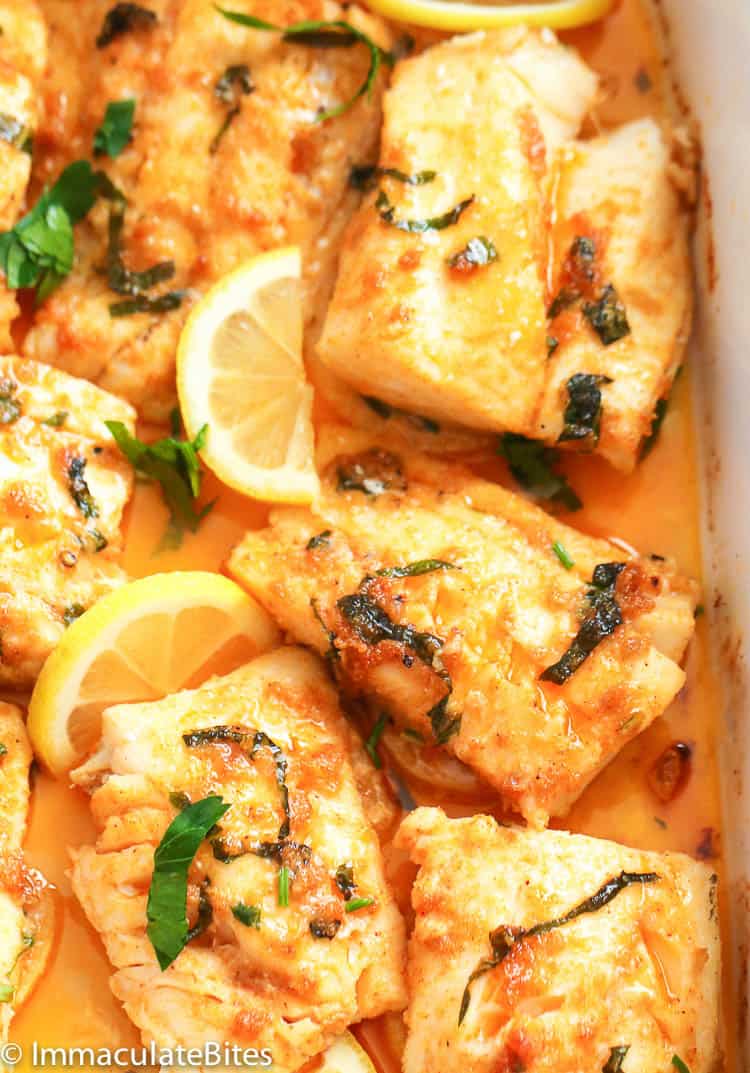 And, of course, you'll love our saucy and mildly spicy baked cod here as well. Exceptionally seasoned with paprika, basil, and cayenne pepper. Certainly, this recipe is one of the easiest low-carb family dinners you can make in 20 minutes. Yes, that's right! And you can also try this recipe with any fish of your choice. 😉
Baked Cod
Oven Baked Cod – tender and flaky cod fillets smothered in a lemon garlic sauce with a kiss of heat. A super tasty low-carb dinner in just 20 minutes!
Check out this recipe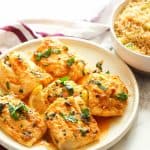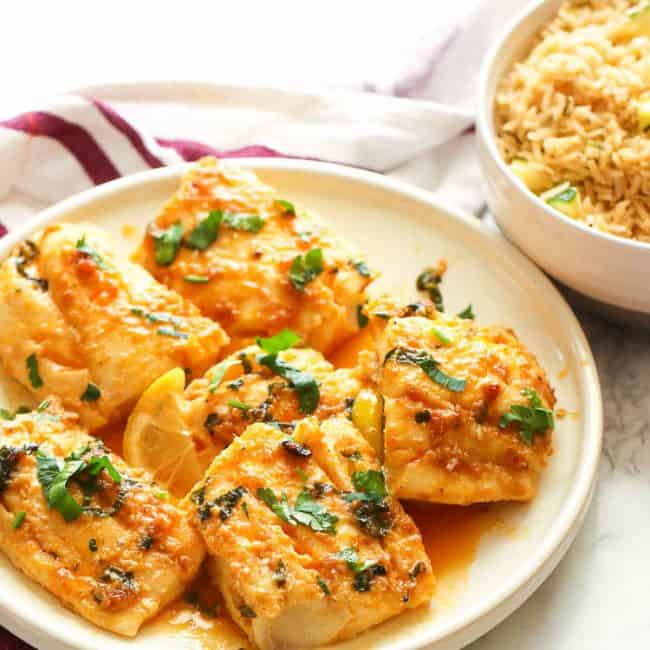 6. Baked Tilapia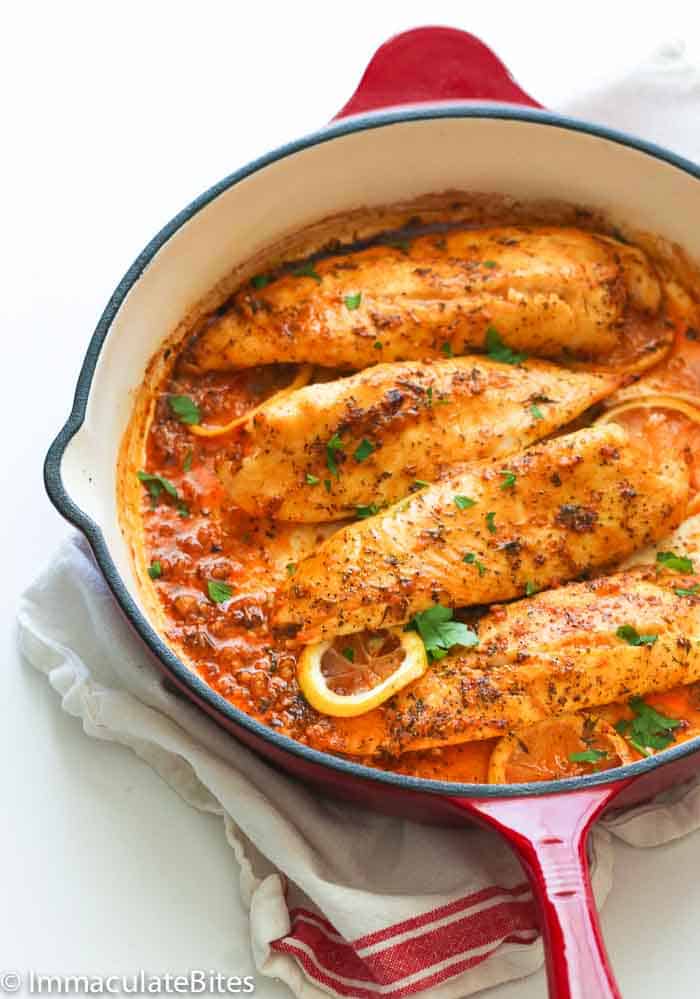 I wouldn't mind eating this baked tilapia every week. It's guilt-free, gluten-free, and genuinely healthy because it's baked and, of course, extremely sumptuous, too. What more can you ask for? Even your picky-eater kid will surely love this easy low-carb dinner recipe in a heartbeat. You can serve it with Collard Greens to complete your keto dinner meal. Oh yes!
Oven-Baked Tilapia
Oven-Baked Tilapia offers a super easy low-carb dish in less than 20 minutes from start to finish. Flaky, melt-in-your-mouth tilapia so mild that even the pickiest eater will fall in love. This easy yet flavorful dish is perfect for your weekly rotation!
Check out this recipe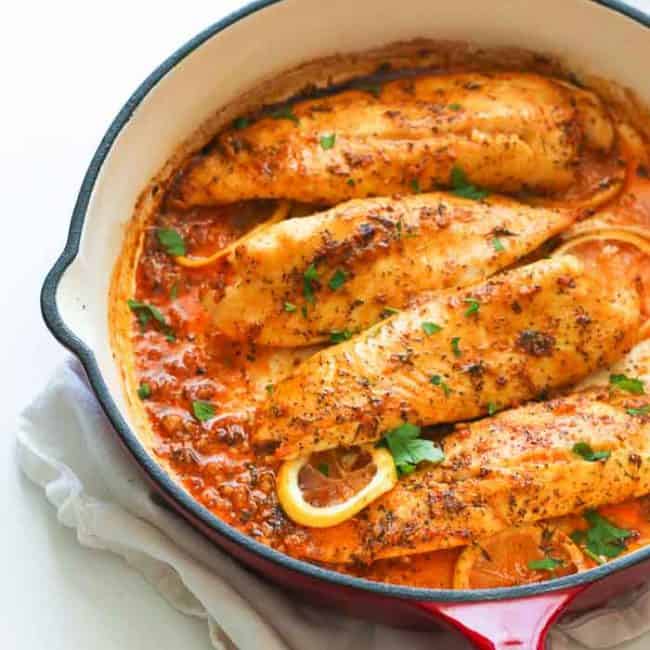 Chicken and Turkey Dinner Recipes
7. Spinach Stuffed Chicken Breast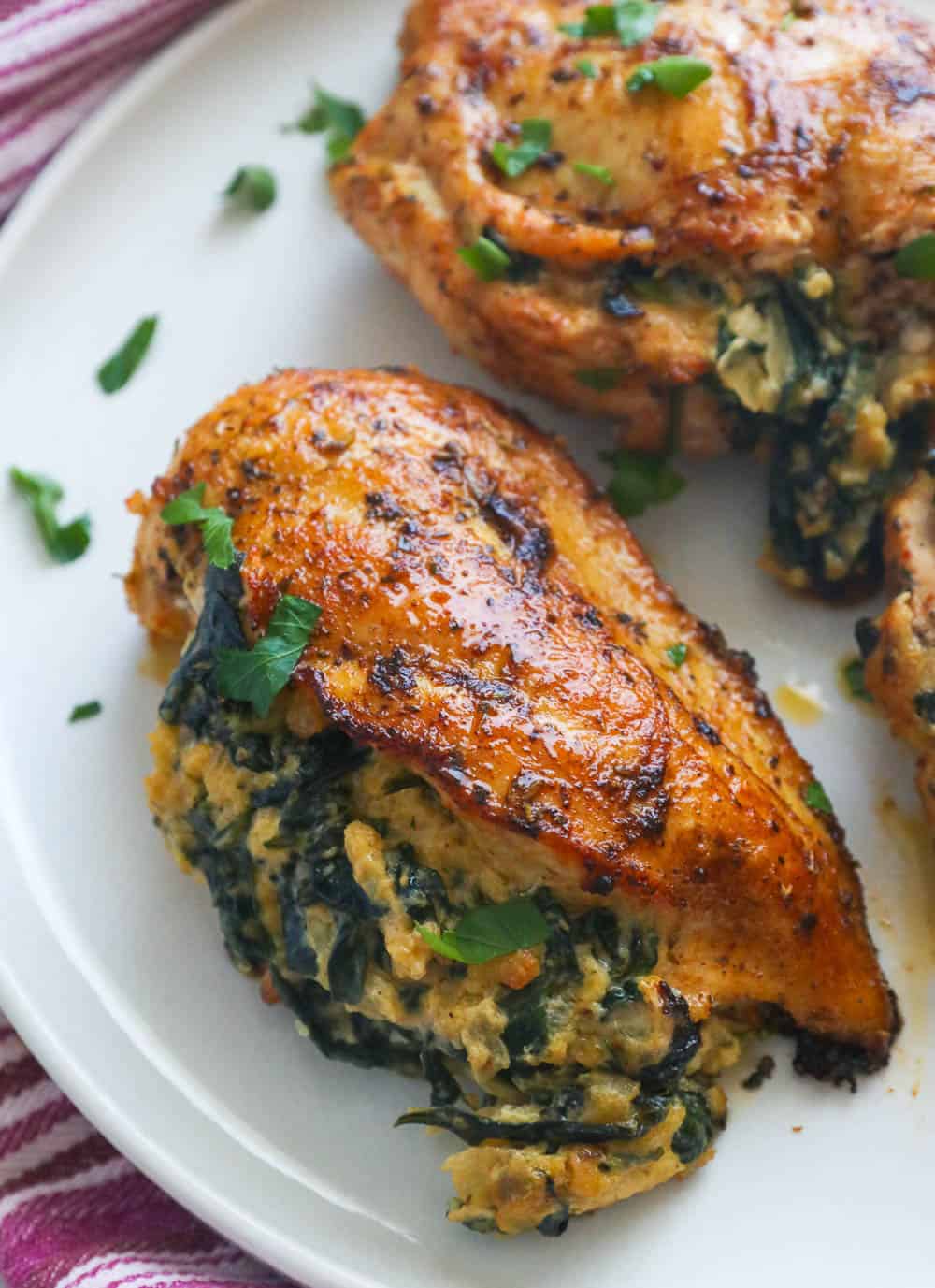 You'll surely enjoy a low-carb and keto diet if you regularly enjoy flavorsome meals like this Spinach Stuffed Chicken Breast here. Oh yes! Although, I love it more paired with a bowl of steaming Seasoned Rice or Rice Pilaf. And that's the main reason I'll surely fail this low-carb challenge. Oops! 😅
Spinach Stuffed Chicken Breasts
Luscious and cheesy Spinach Stuffed Chicken Breasts are so juicy and remarkably simple. Thanks to the delicious spinach and cream cheese filling, the chicken breasts stay nice and moist.
Check out this recipe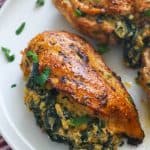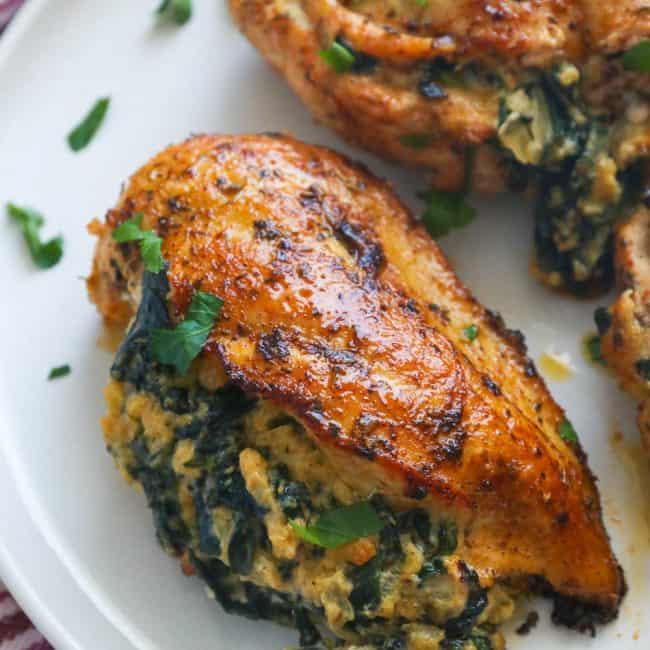 8. Chicken Lettuce Wraps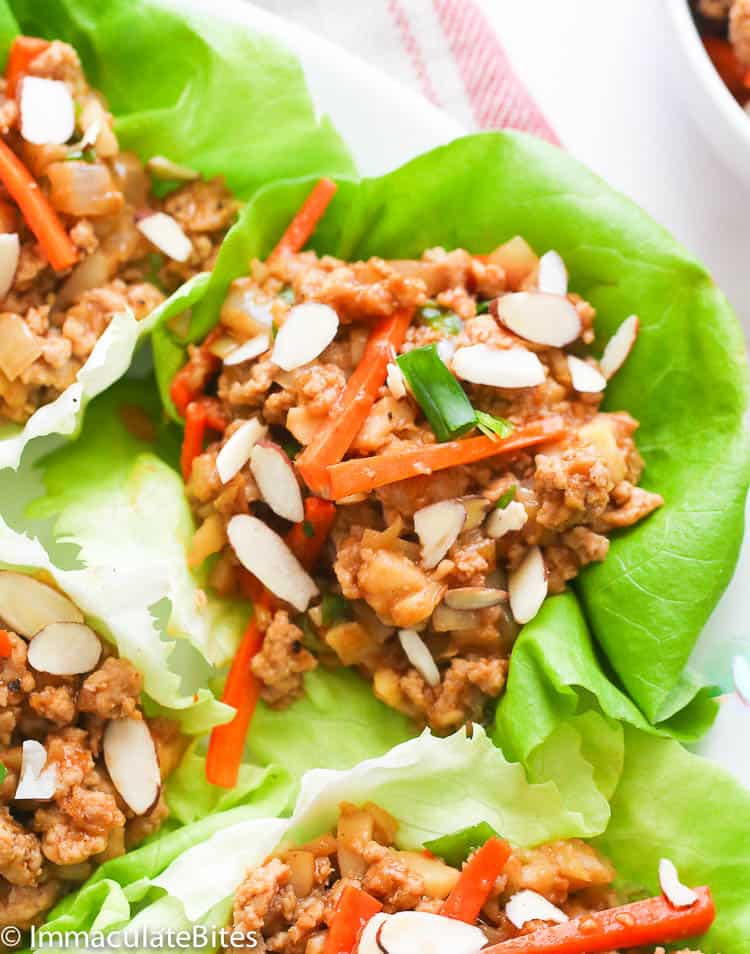 Not only are these Lettuce Chicken Wraps gorgeous to look at, but they are also satisfyingly delicious and enjoyable. They'll make a fancy appetizer at your next barbecue party or family gathering. Just skip the carrots, honey, and water chestnuts to enjoy them completely low-carb. Oh yes! 😉
Chicken Lettuce Wrap
Chicken Lettuce Wraps – a 30-minute meal that is healthy, light and lip-smacking good. It's as good as those you can order at a restaurant!
Check out this recipe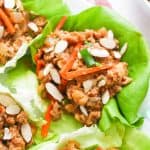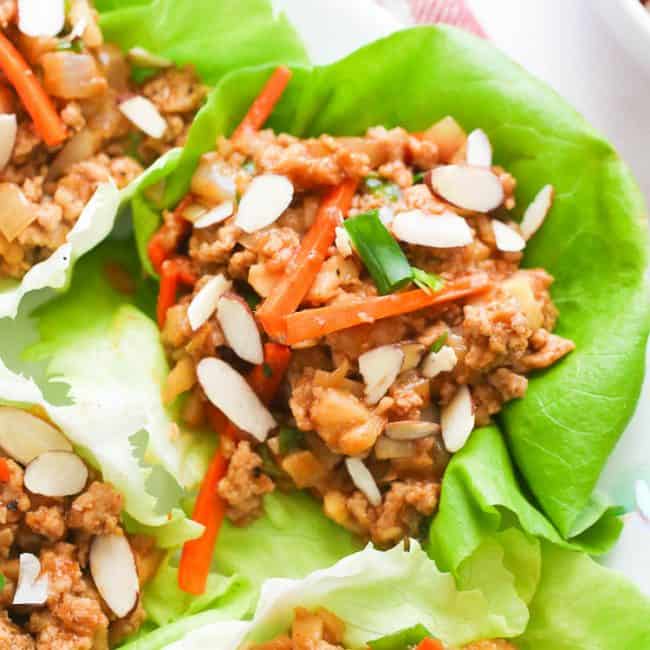 9. Baked Crispy Chicken Legs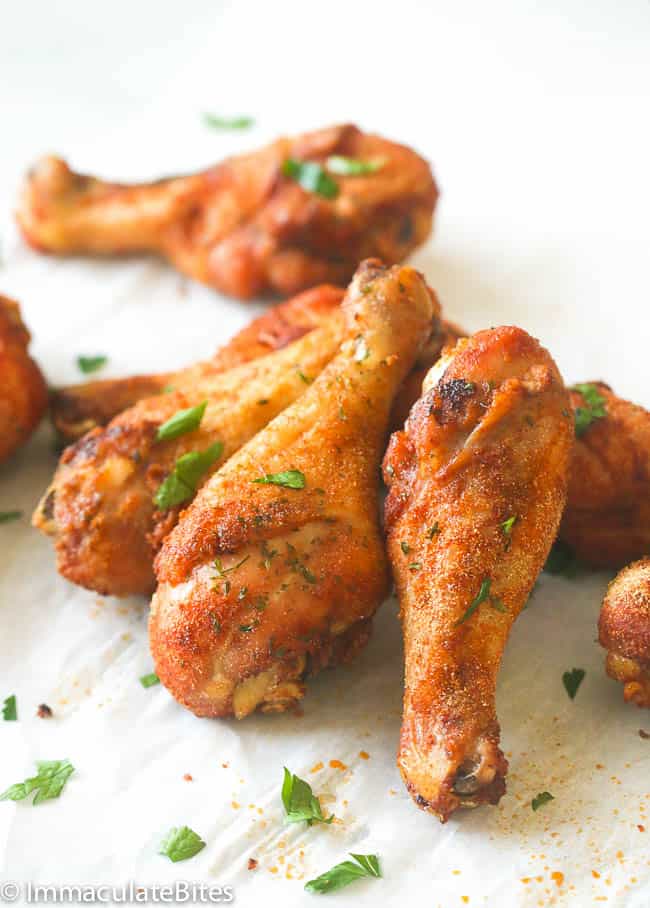 The inner child in me gets happy every time I eat these crispy baked chicken legs. And as a low-carb dinner recipe, I can eat as many as I want! Oh yes! That's one of the awesome perks of being on a low-carb diet. Who knew you could enjoy these keto-friendly recipes while losing weight as well? Being on a diet has never been this fun and fulfilling! 😉
Baked Crispy Chicken Legs
A few simple tricks make these chicken legs crispy on the outside, tender and juicy on the inside, and ridiculously flavorful. It's quick, easy, paleo, gluten-free, and only requires 10 mins prep.
Check out this recipe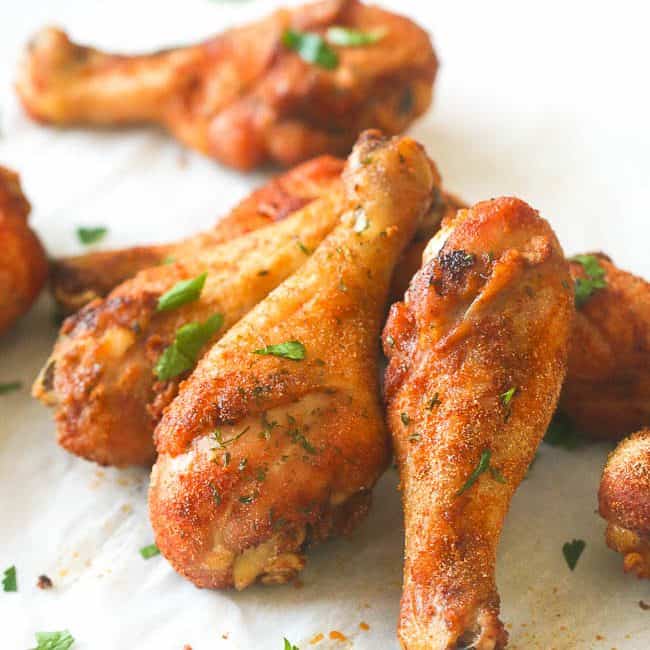 10. Breakfast Turkey Sausage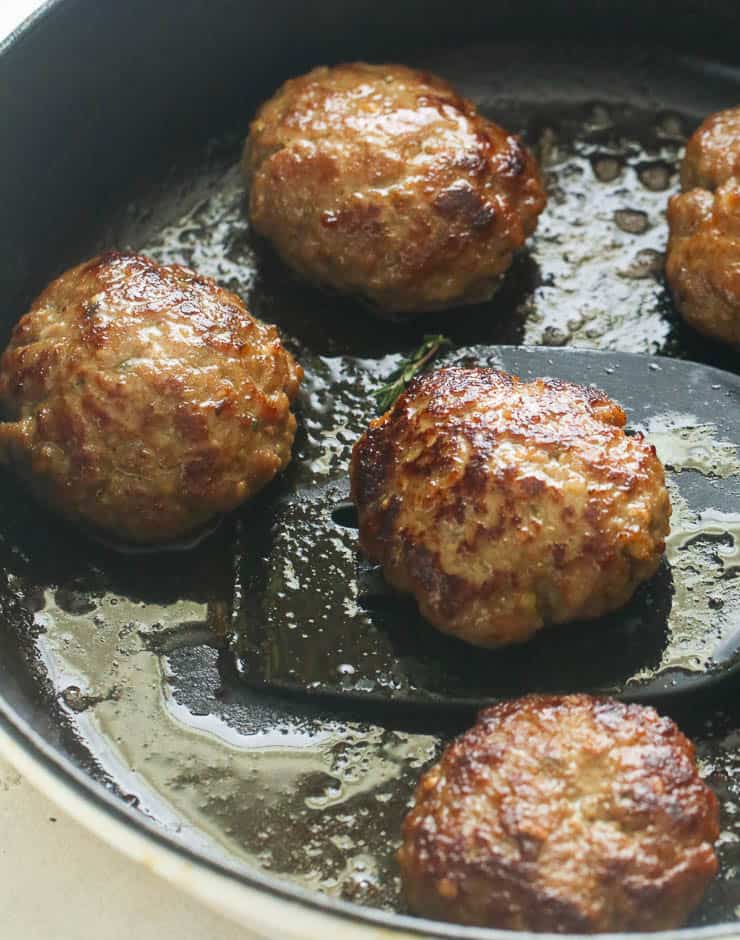 These breakfast turkey sausages are perfect if you have a busy day ahead because they're heavy and filling for a long time without getting hungry. They're also great if you're doing intermittent fasting in addition to low-carb. They're even better served with a Western Omelette for a fantastic breakfast low-carb meal combo. Just don't forget to skip the sugar in this recipe, and you're good to go!
Breakfast Turkey Sausage
Mouthwatering homemade breakfast treat boasting the perfect balance of spices. You'll love this hearty low-carb meal that makes every bite feel like a holiday. It's a super fast and easy recipe that completes delicious, stress-free mornings!
Check out this recipe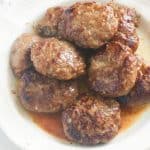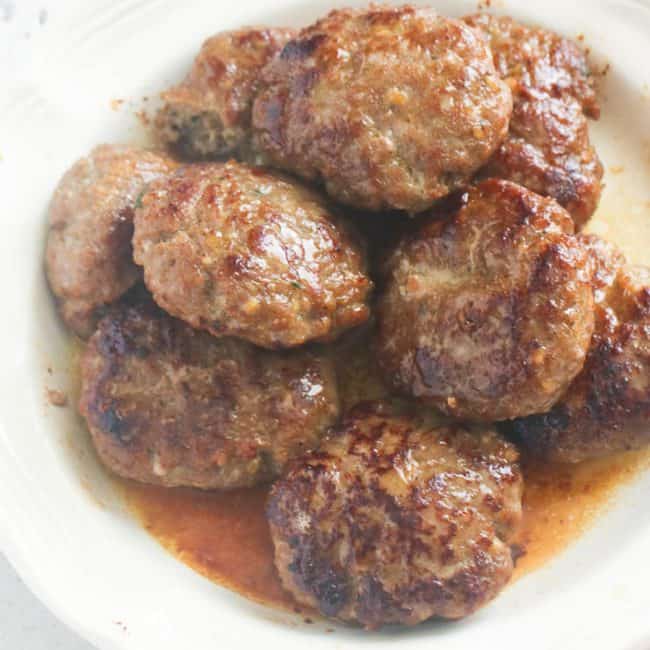 Pork and Beef Recipe Ideas
11. Oven-Baked Pork Chops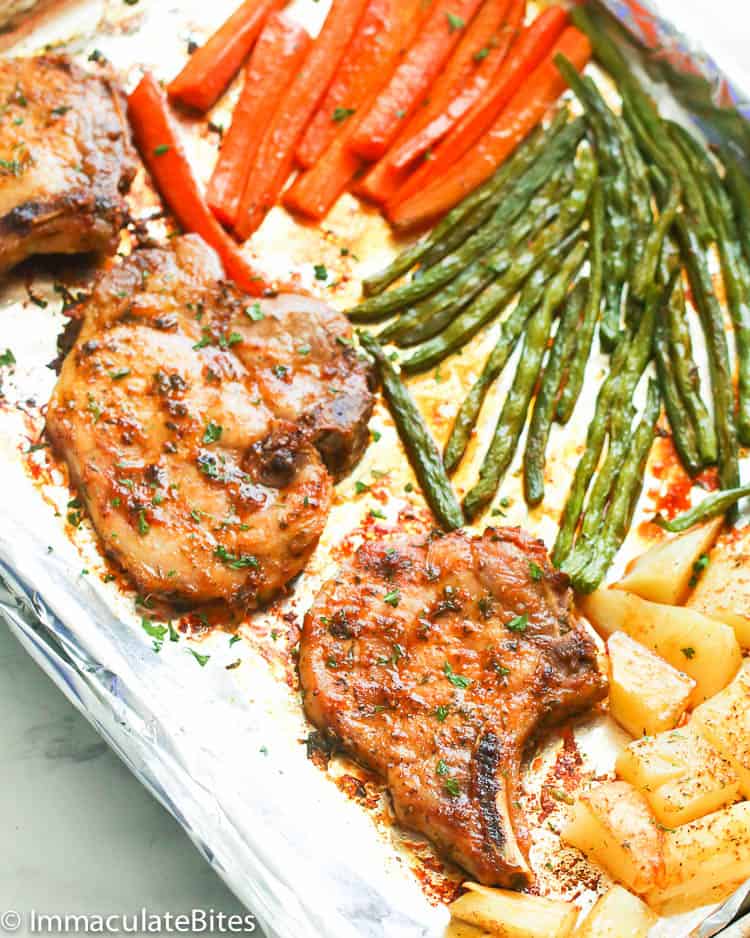 Make every dinner special with these juicy, fork-tender sensational baked pork chops. These babies are also the perfect guilt-free entree for a quick low-carb dinner date with your loved one without breaking a bank. And they are easy to make, too! Just pop them in the oven, and they're done in a few minutes. Oh yes!
Oven Baked Pork Chops
Oven Baked Pork Chops – easy one-sheet pan meal with juicy and tasty pork chops and roasted veggies on the side. A perfect family-friendly meal for a quick weeknight dinner!
Check out this recipe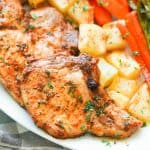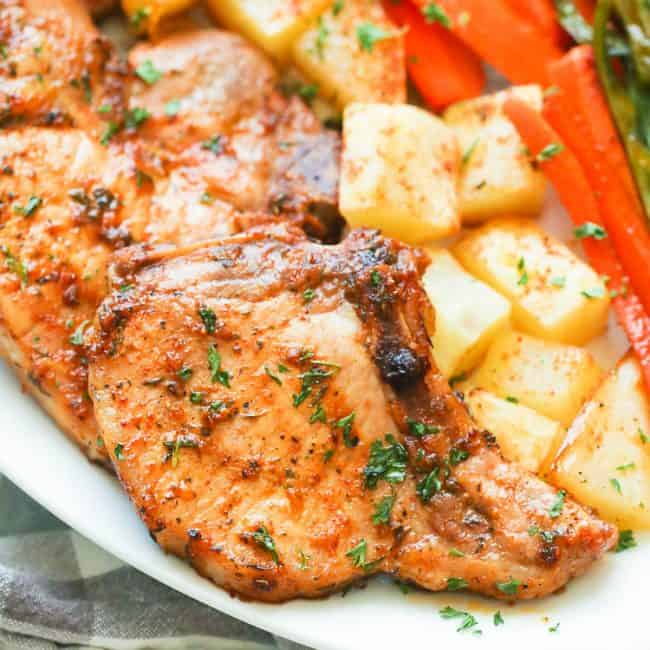 12. Stuffed Green Bell Peppers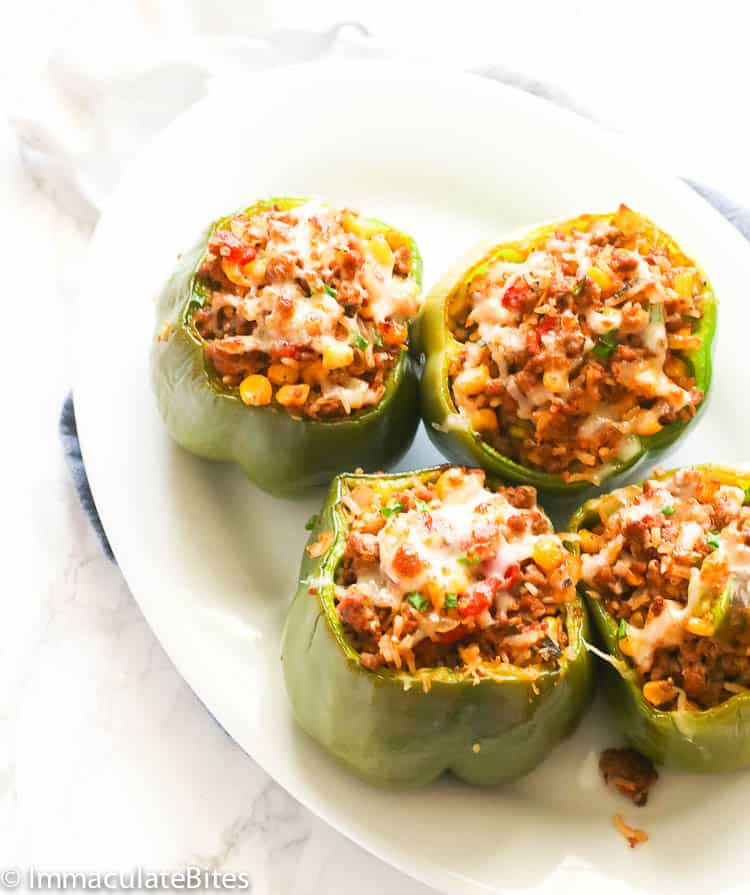 These fancy stuffed bell peppers here will surely level up your low-carb meal. And since I used rice for this recipe, which obviously is not low-carb, just simply leave it out, and replace it with chopped cauliflower or cabbage. Indeed, one of the best low-carb ground beef recipes for dinner you'll ever make!
Stuffed Green Bell Peppers
Stuffed Green Bell Peppers – easy to make side or main dish using minimal ingredients and ready in no time. A filling and impressive way to serve peppers on regular weeknights or on special occasions!
Check out this recipe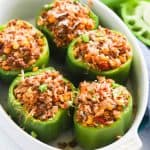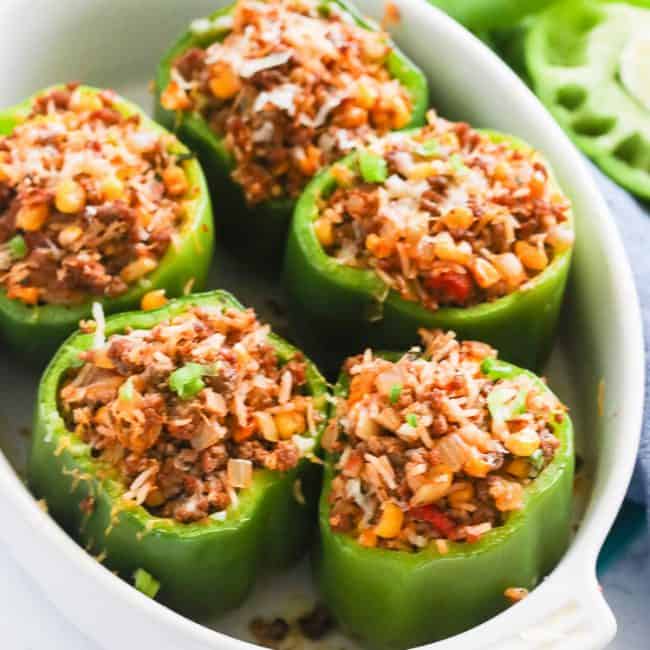 13. Stuffed Zucchini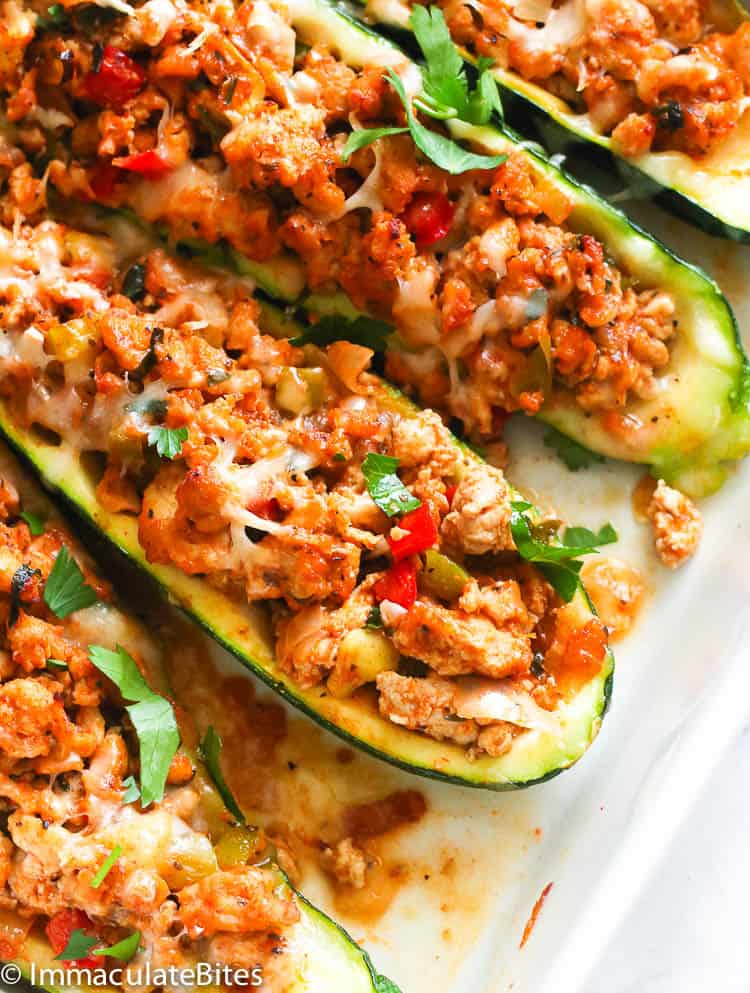 Enjoy your low-carb dinner recipe in style with these cheesy and healthful ground chicken stuffed zucchinis. Zucchinis are actually one of the popular veggie choices in keto because of their extremely low net carb. Yet they are satisfying and filling, not to mention incredibly tasty and rich, too. Awesome!
Stuffed Zucchini
Stuffed Zucchini – delicious low-carb and easy to prepare zucchini boats stuffed with seasoned ground chicken, topped with cheese, and baked until tender. A wonderful guilt-free meal to kick start the year!
Check out this recipe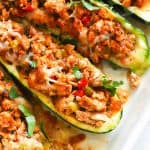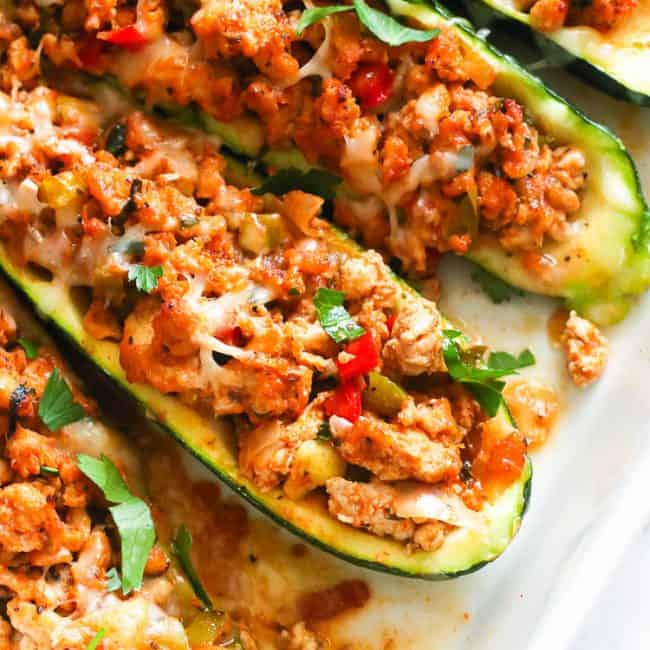 Low-Carb Vegetarian Dinner Recipes
14. Chef Salad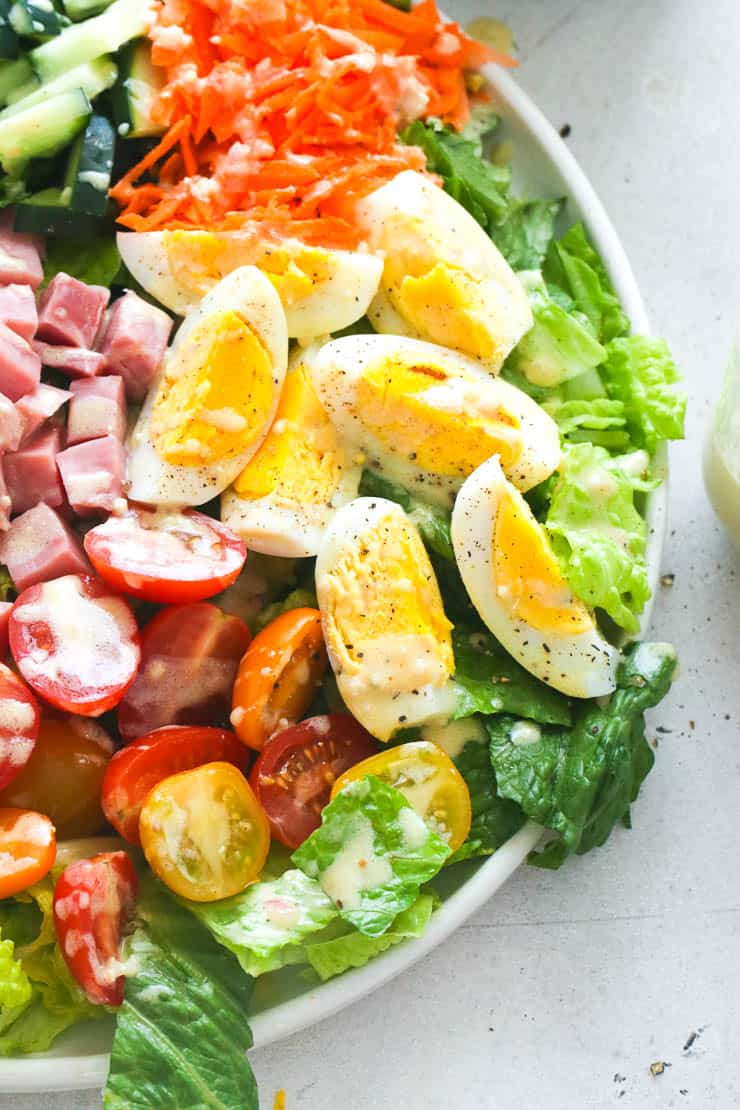 Just omit the honey, carrot, and orange juice, and you're all set for a completely healthy low-carb meal, Chef Salad. I love that's it incredibly light and creamy with a touch of citrusy zing. And, of course, you can easily customize it according to your palate. Adding slices of ham, bacon, or shredded chicken will make it more nourishing. 👌
Chef Salad
Chef Salad – a classic favorite American salad with fresh vegetables, hard-boiled eggs, ham, and cheese topped with a creamy honey mustard yogurt dressing. A fantastic easy and healthy lunch or dinner ready in under 30 minutes!
Check out this recipe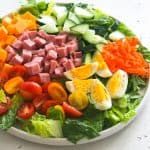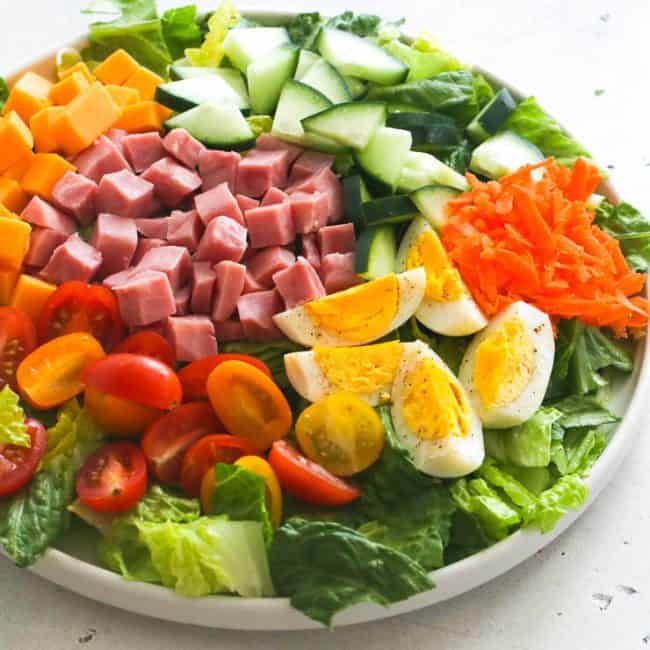 15. Southern Fried Cabbage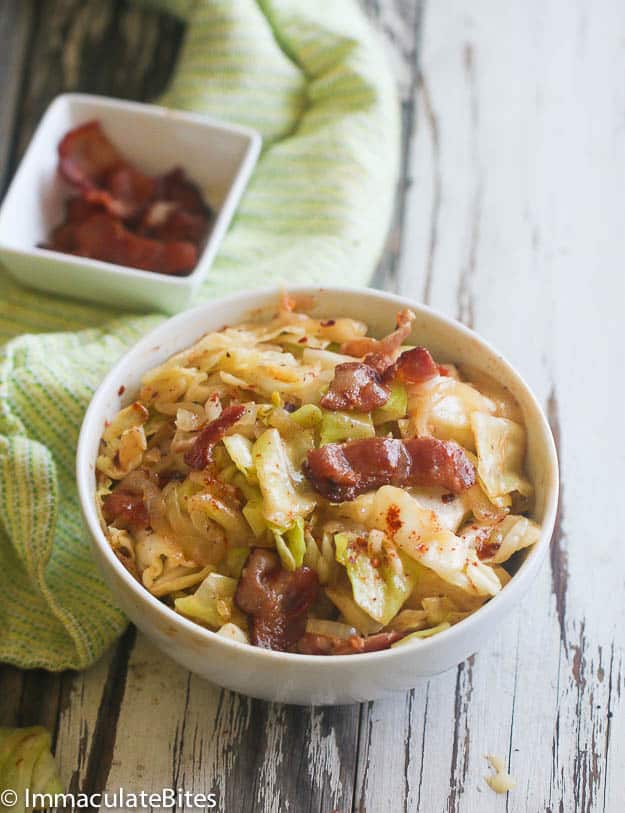 Don't be deceived by its name because the cabbage here is not really fried. But it's actually sauteed in butter with garlic, onions, and bacon then simmered until saucy and tender. It's really an easy low-carb recipe with boatloads of excellent flavors from Creole Seasoning, paprika, and Worcestershire sauce. So mouthwatering, indeed!
Fried Cabbage
Simple, tasty, and ramped up with garlic and bacon. It's ready in no time and is one of the most side dishes meals you could prepare for your family. And since it's actually sauteed low and simmered in its own juices, it's not really fried. So don't be alarmed; it's still healthy!