15 Delicious Low-Carb Dinner Recipes – Kickstart your weight loss journey with easy meal prep and easy low-carb dinner recipes. Not only do they help to keep you fit, but they also make a satisfying and filling meal perfect for the whole family. Quick, easy, and tasty! Absolutely gluten-free and guilt-free yet genuinely nourishing to get you through the day.
Did you gain a few pounds over the holiday? You bet I did! Gaaah! Oh well, at least I enjoyed every bit of it! So here I am, trying to get back in shape without depriving myself of good meals. Oh yes! Because being on a diet doesn't mean every meal has to be boring. So, whether you're on a low-carb diet or not, you'll love these 15 Delicious Low-Carb Dinner Recipes. They are not only a cinch to make, but they are also healthy and outrageously flavorsome. 😉
FAQs
Low-Carb Seafood Dinner Ideas
1. Cajun Salmon One Sheet Pan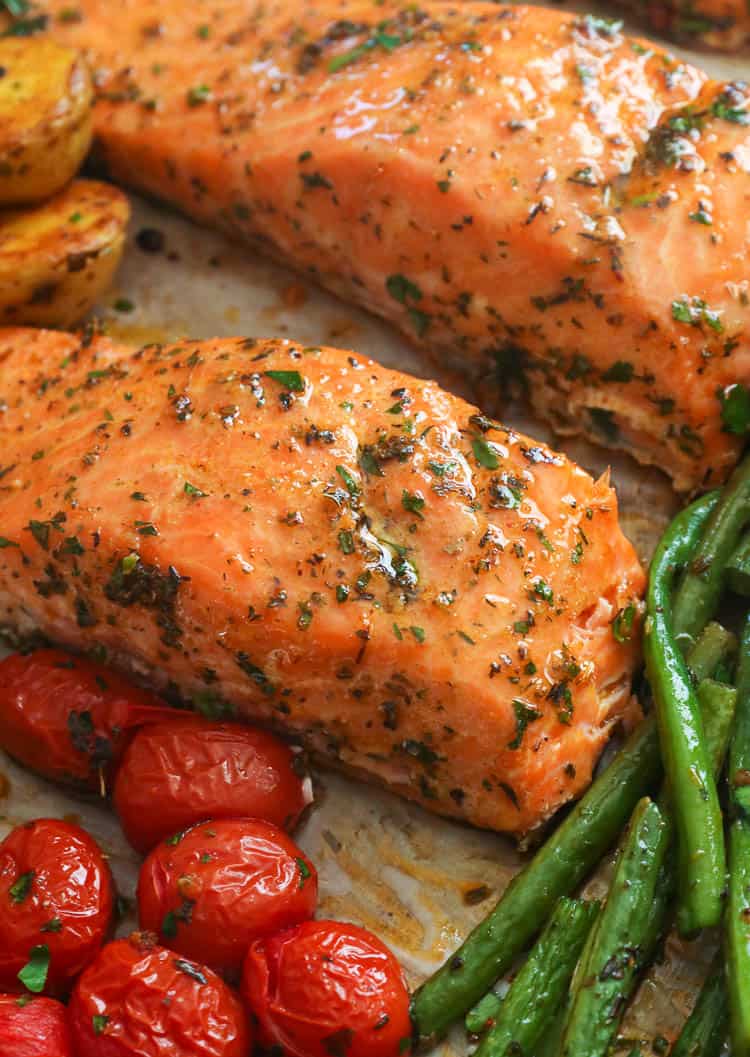 I don't mind being on a diet if it means I get to eat mouthwatering low-carb and keto recipes like this baked Cajun Salmon here. It's full of savory flavors from thyme, garlic, and Creole Seasoning. Skip the baby potatoes in this recipe to make this dish completely low-carb. And replace them with your favorite low-carb approved veggies such as green beans, asparagus, and cherry tomatoes. 😉 😉
2. Baked Halibut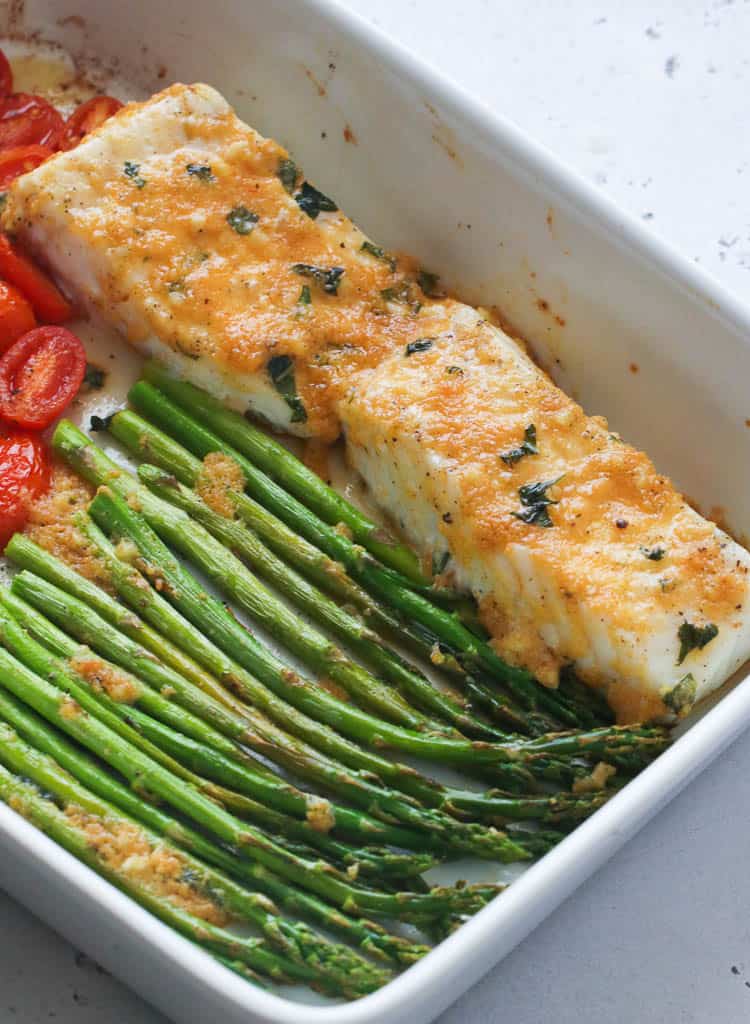 This baked halibut is light yet nourishing, especially when you serve it with fresh veggies. It's richly flavored with butter, garlic, and lemon. Creamy and cheesy, too, brought about by mayonnaise and freshly grated parmesan cheese. Oh yeah! A great addition to your list of quick and easy low-carb dinner recipes. 👌
3. Garlic Butter Salmon in Foil Paper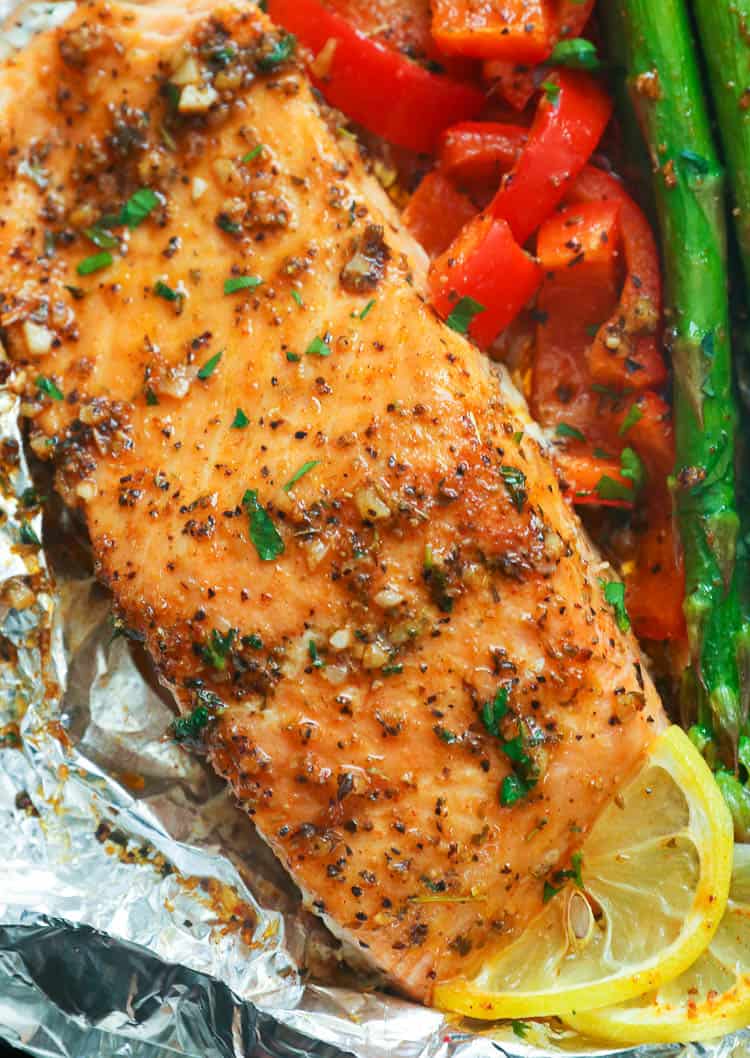 Experience an extraordinary explosion of citrusy, buttery, garlicky, and herby flavors all at once in this fantastic healthy low-carb dinner recipe. These tender and juicy salmon fillets are beautifully wrapped in foil along with fresh veggies for a healthful low-carb meal. Quick, easy, and effortlessly delish, indeed! ❤
4. Salmon Salad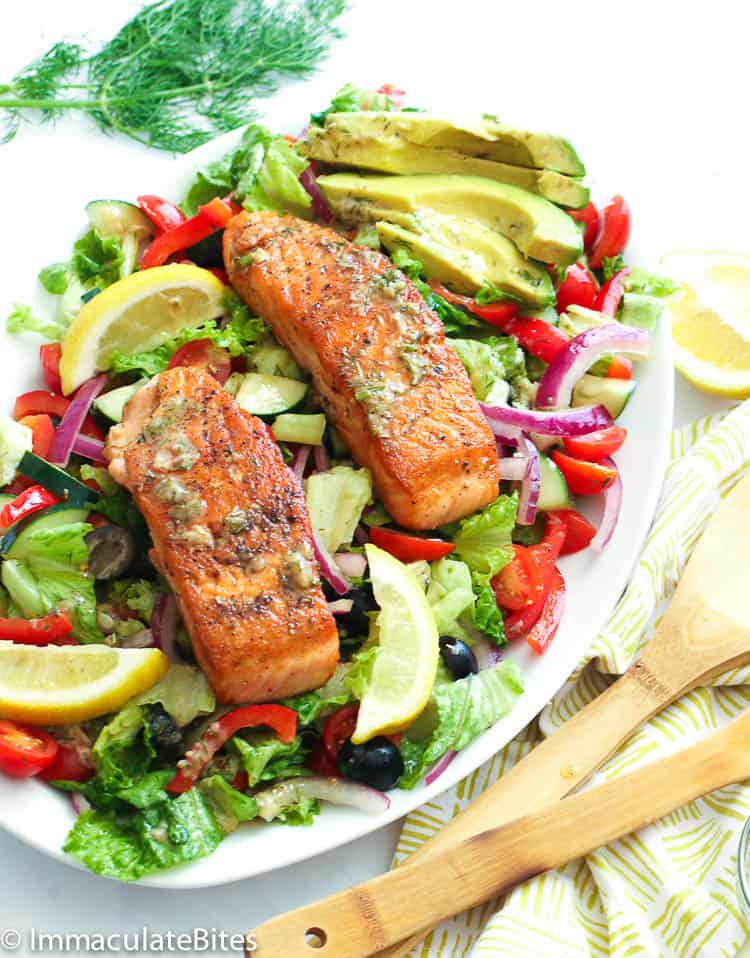 What could be more satisfying than this salad stuffed with fresh produce and topped with crunchy and flaky pan-fried salmon fillets? Not only that, the dressing is brimming with savory flavors, too, because it's made with fresh lemon juice, red wine vinegar, and Dijon mustard and seasoned with Italian Seasoning. What a fantastic feast!
5. Baked Cod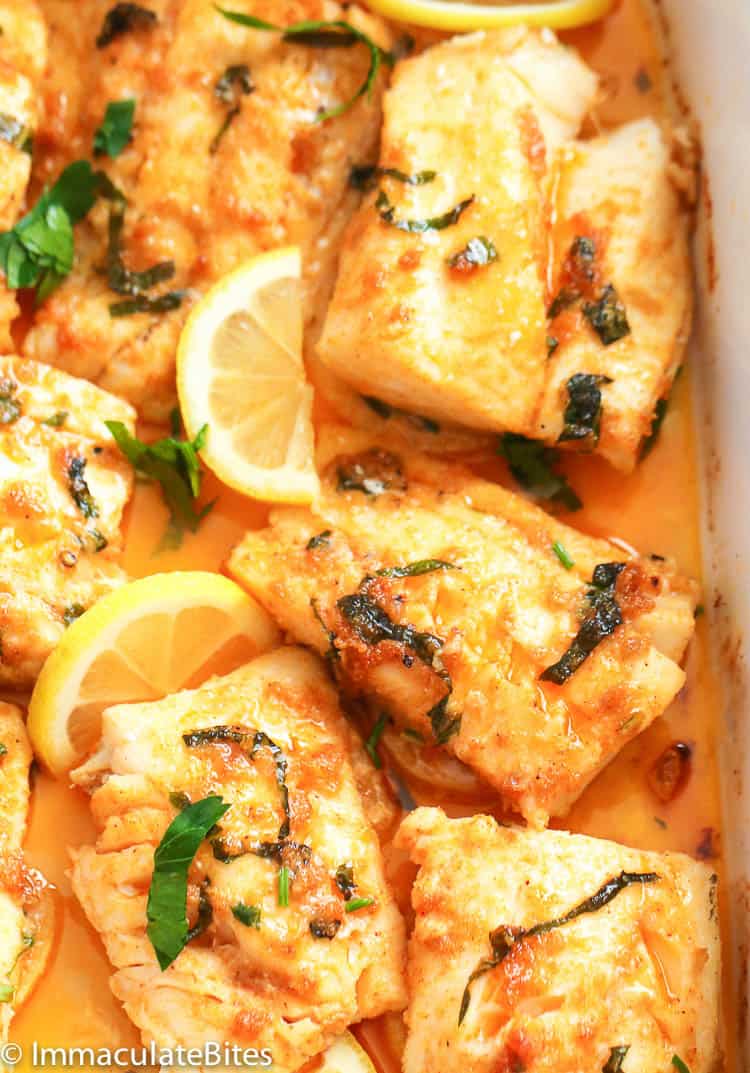 And, of course, you'll love our saucy and mildly spicy baked cod here as well. Exceptionally seasoned with paprika, basil, and cayenne pepper. Certainly, this recipe is one of the easiest low-carb family dinners you can make in 20 minutes. Yes, that's right! And you can also try this recipe with any fish of your choice. 😉
6. Baked Tilapia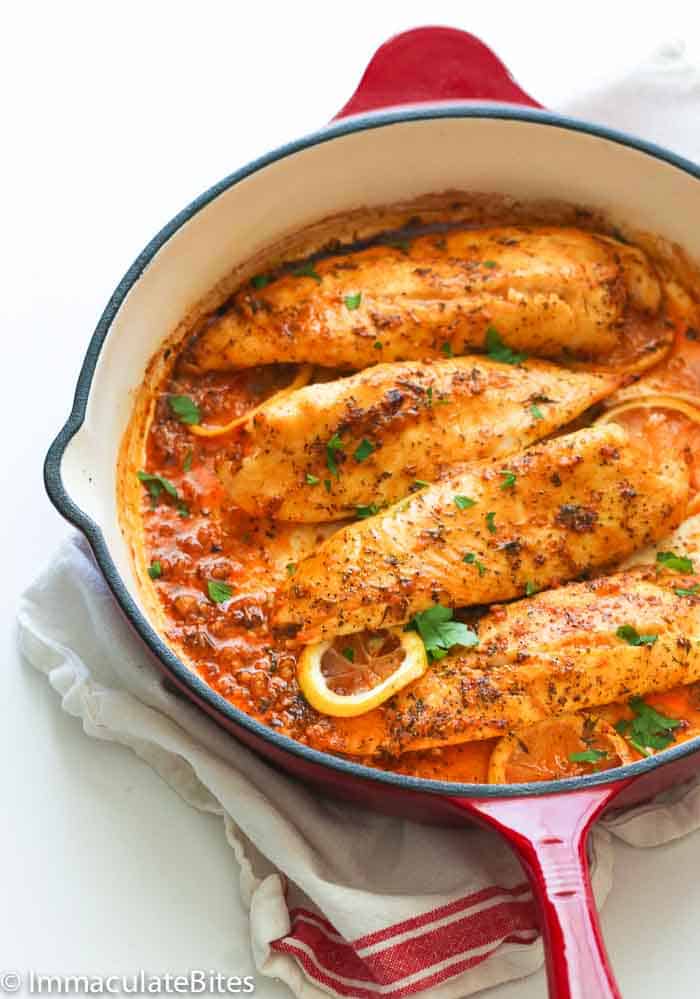 I wouldn't mind eating this baked tilapia every week. It's guilt-free, gluten-free, and genuinely healthy because it's baked and, of course, extremely sumptuous, too. What more can you ask for? Even your picky-eater kid will surely love this easy low-carb dinner recipe in a heartbeat. You can serve it with Collard Greens to complete your keto dinner meal. Oh yes!
Chicken and Turkey Dinner Recipes
7. Spinach Stuffed Chicken Breast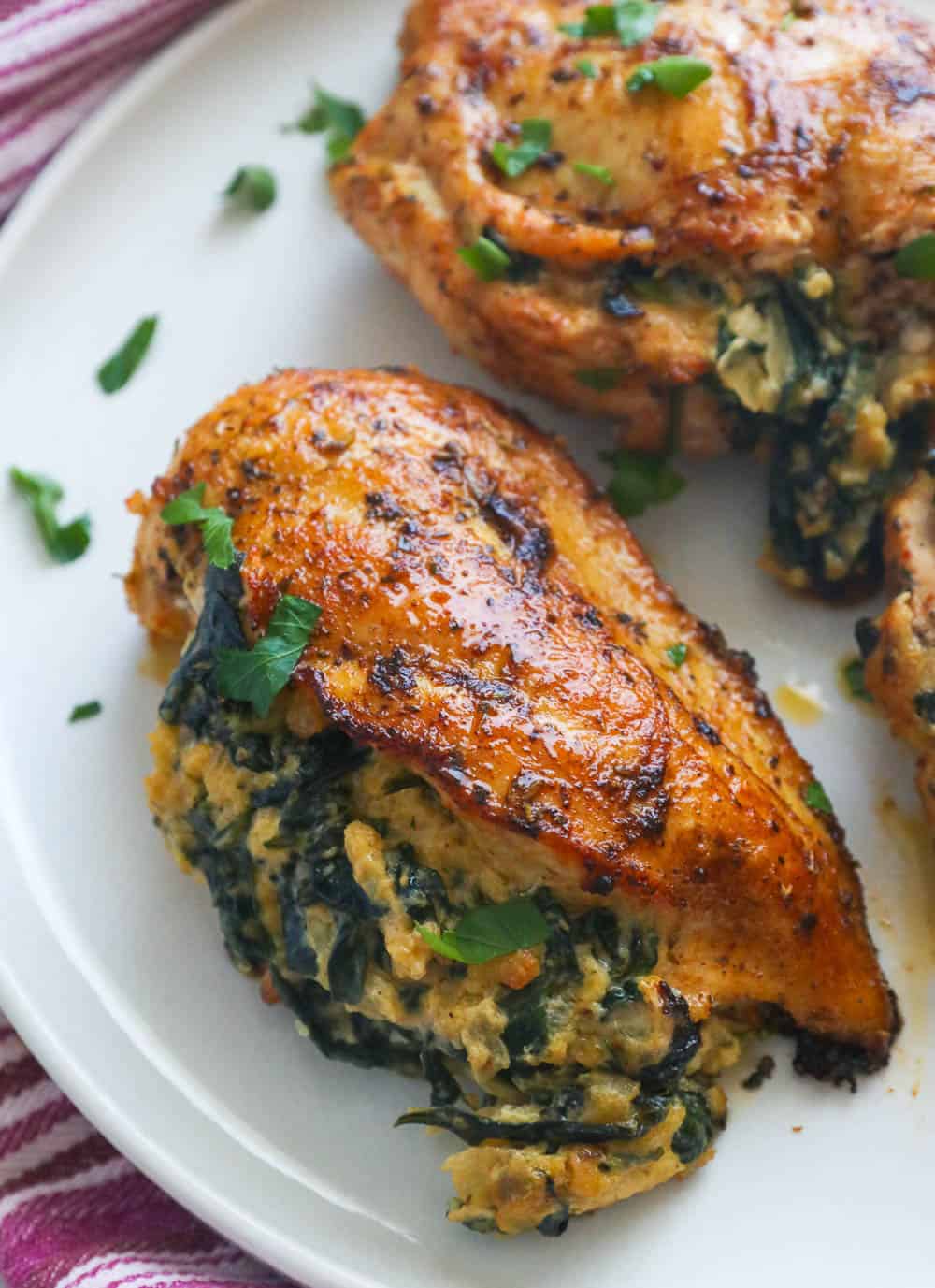 You'll surely enjoy a low-carb and keto diet if you regularly enjoy flavorsome meals like this Spinach Stuffed Chicken Breast here. Oh yes! Although, I love it more paired with a bowl of steaming Seasoned Rice or Rice Pilaf. And that's the main reason I'll surely fail this low-carb challenge. Oops! 😅
8. Chicken Lettuce Wraps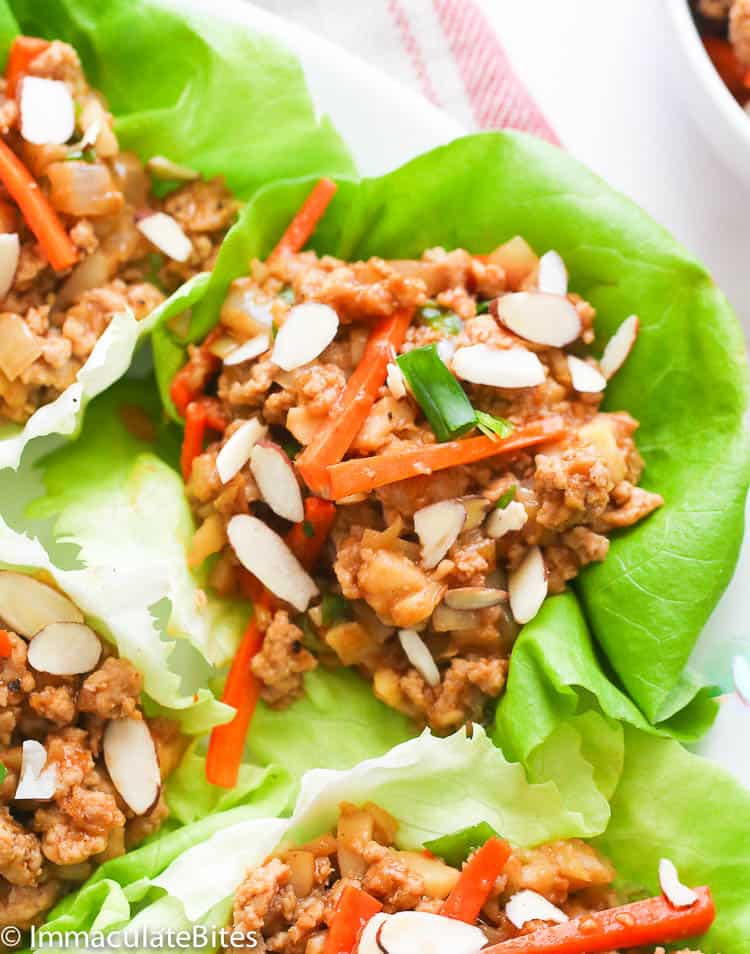 Not only are these Lettuce Chicken Wraps gorgeous to look at, but they are also satisfyingly delicious and enjoyable. They'll make a fancy appetizer at your next barbecue party or family gathering. Just skip the carrots, honey, and water chestnuts to enjoy them completely low-carb. Oh yes! 😉
9. Baked Crispy Chicken Legs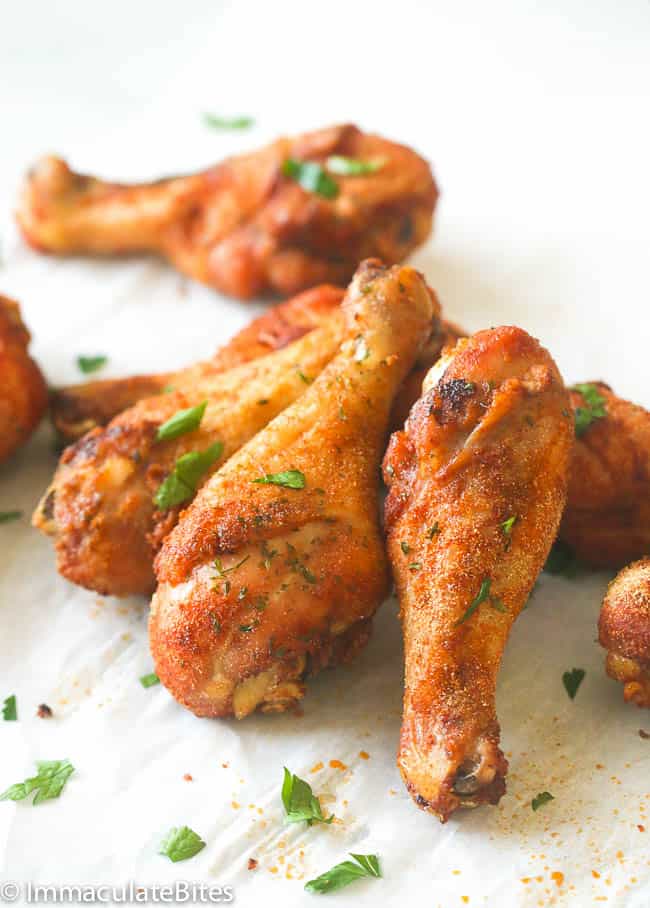 The inner child in me gets happy every time I eat these crispy baked chicken legs. And as a low-carb dinner recipe, I can eat as many as I want! Oh yes! That's one of the awesome perks of being on a low-carb diet. Who knew you could enjoy these keto-friendly recipes while losing weight as well? Being on a diet has never been this fun and fulfilling! 😉
10. Breakfast Turkey Sausage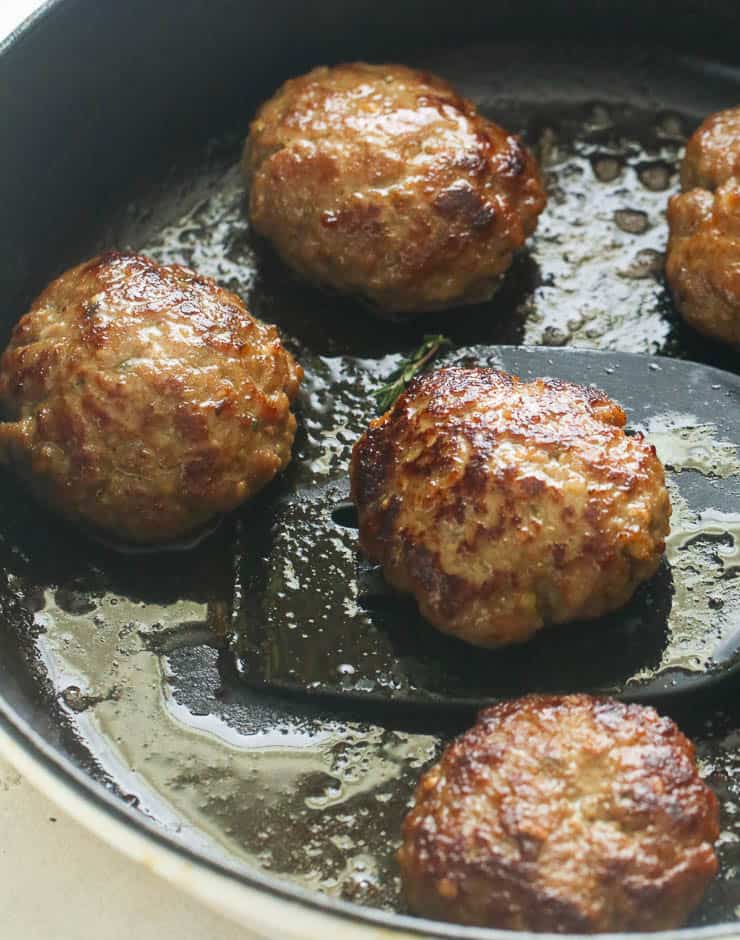 These breakfast turkey sausages are perfect if you have a busy day ahead because they're heavy and filling for a long time without getting hungry. They're also great if you're doing intermittent fasting in addition to low-carb. They're even better served with a Western Omelette for a fantastic breakfast low-carb meal combo. Just don't forget to skip the sugar in this recipe, and you're good to go!
Pork and Beef Recipe Ideas
11. Oven-Baked Pork Chops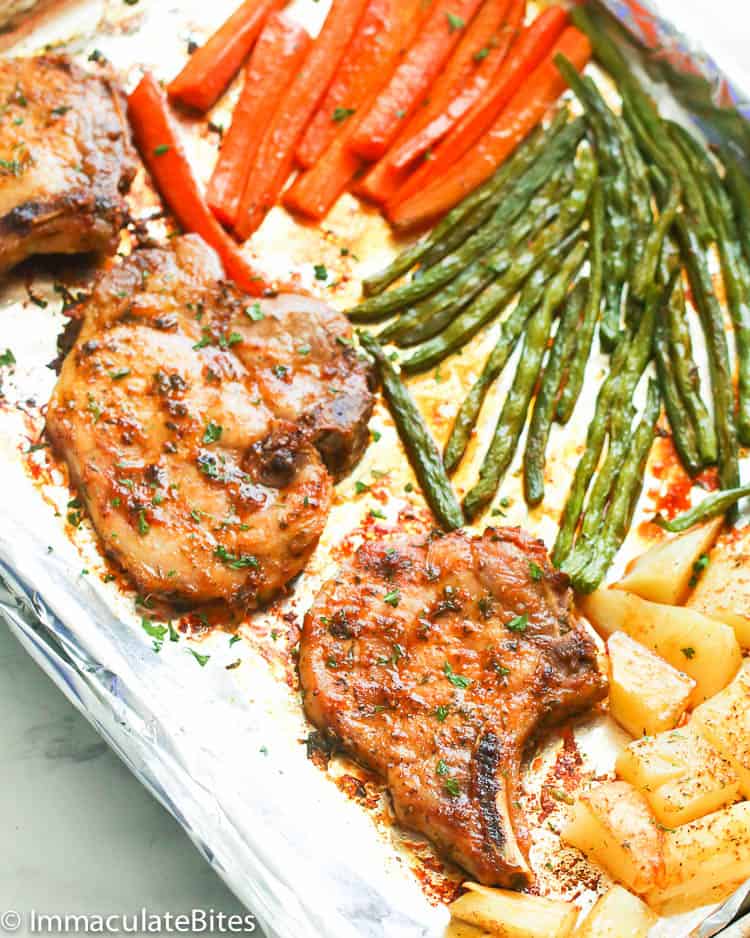 Make every dinner special with these juicy, fork-tender sensational baked pork chops. These babies are also the perfect guilt-free entree for a quick low-carb dinner date with your loved one without breaking a bank. And they are easy to make, too! Just pop them in the oven, and they're done in a few minutes. Oh yes!
12. Stuffed Green Bell Peppers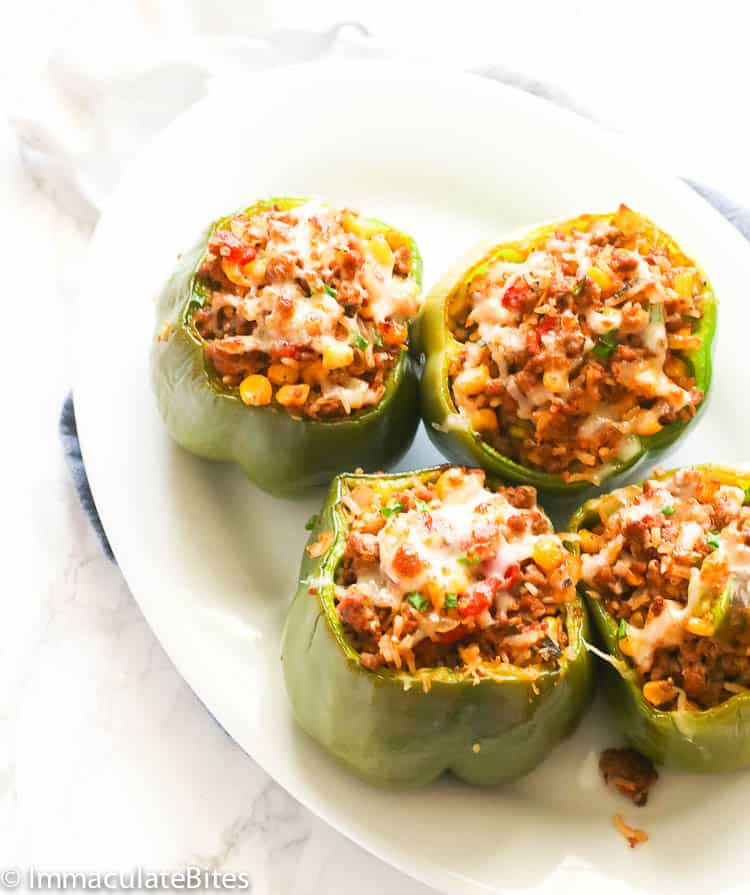 These fancy stuffed bell peppers here will surely level up your low-carb meal. And since I used rice for this recipe, which obviously is not low-carb, just simply leave it out, and replace it with chopped cauliflower or cabbage. Indeed, one of the best low-carb ground beef recipes for dinner you'll ever make!
13. Stuffed Zucchini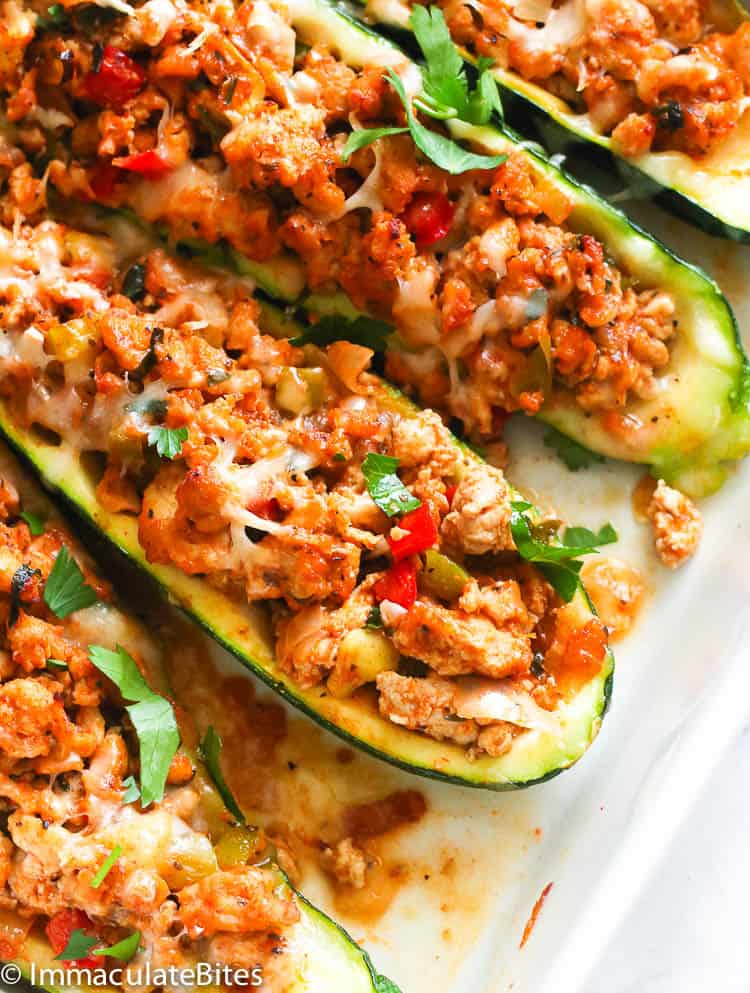 Enjoy your low-carb dinner recipe in style with these cheesy and healthful ground chicken stuffed zucchinis. Zucchinis are actually one of the popular veggie choices in keto because of their extremely low net carb. Yet they are satisfying and filling, not to mention incredibly tasty and rich, too. Awesome!
Low-Carb Vegetarian Dinner Recipes
14. Chef Salad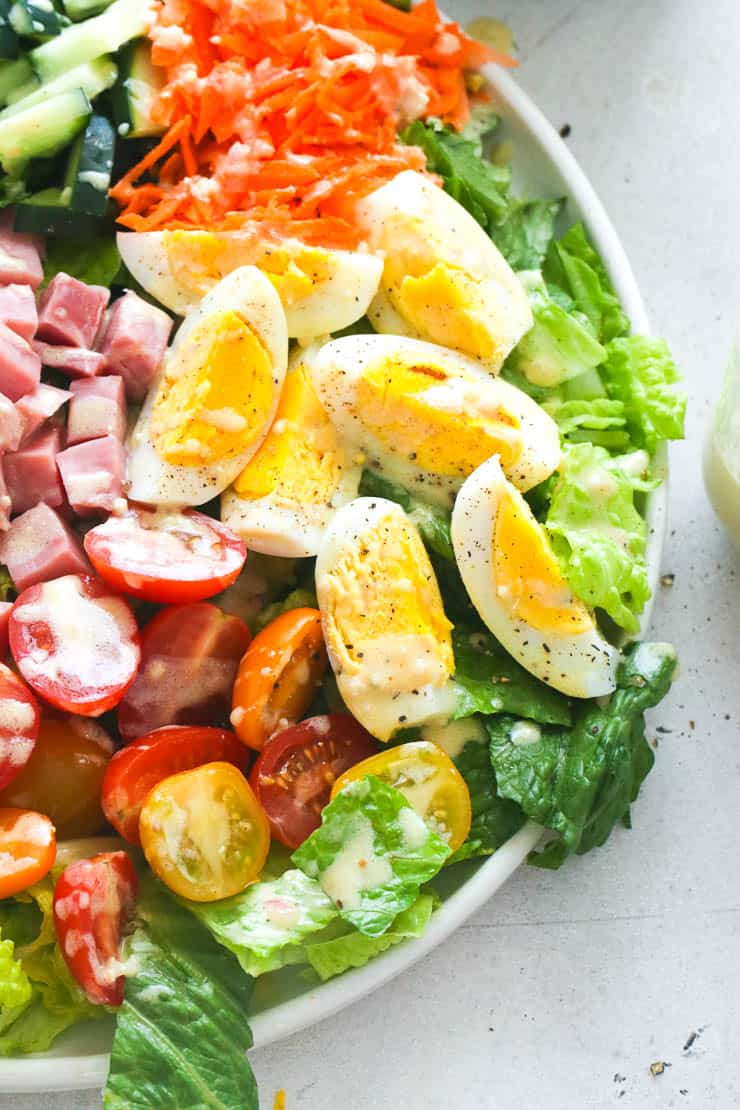 Just omit the honey, carrot, and orange juice, and you're all set for a completely healthy low-carb meal, Chef Salad. I love that's it incredibly light and creamy with a touch of citrusy zing. And, of course, you can easily customize it according to your palate. Adding slices of ham, bacon, or shredded chicken will make it more nourishing. 👌
15. Southern Fried Cabbage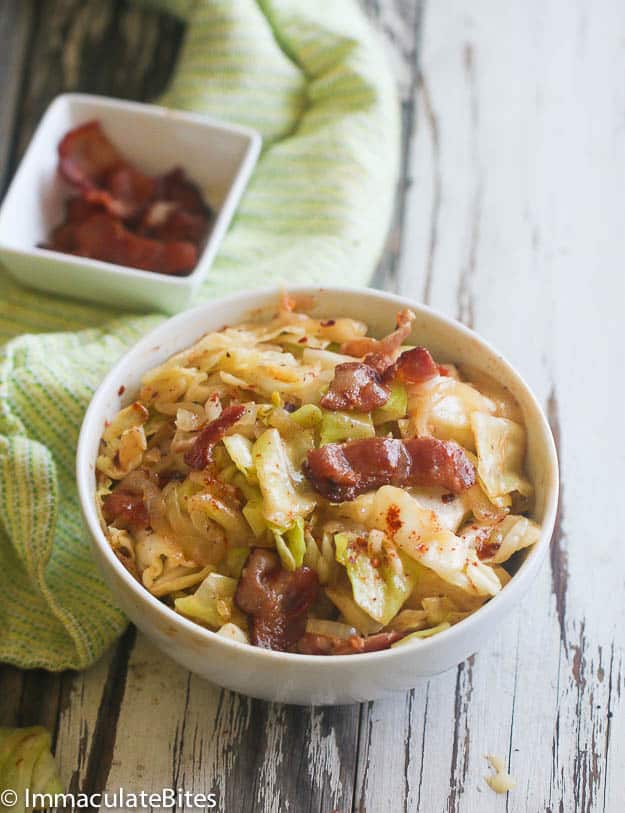 Don't be deceived by its name because the cabbage here is not really fried. But it's actually sauteed in butter with garlic, onions, and bacon then simmered until saucy and tender. It's really an easy low-carb recipe with boatloads of excellent flavors from Creole Seasoning, paprika, and Worcestershire sauce. So mouthwatering, indeed!