Are you looking for exciting rice recipes? These 26 fantastically delicious recipes will take you out of the doldrums and bring excitement once again to your life. These super fast and easy recipes will make preparing dinner for your family a pleasant experience, from savory to sweet. One-pot meals save time, and rice dessert recipes are a great way to care for leftover white rice.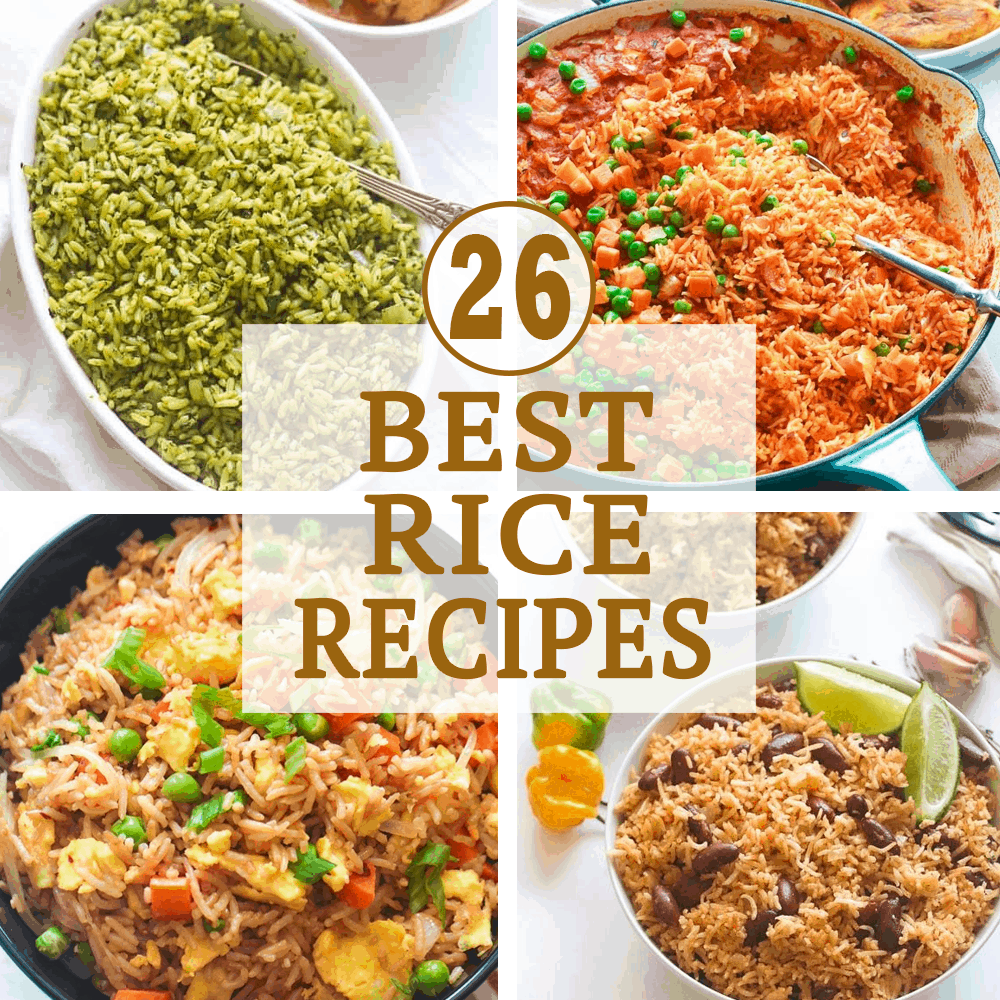 Incredibly Versatile Rice
Did you know rice is in the grass family? That puts it in the same class as corn, wheat, and other grains.
I remember the first time I found out how many rice varieties there are; I was blown away. Every continent has several types of rice, and, of course, they all have their favorite recipes. Yum! So you know how easy it was to put together a loooong list of my favorites.
FAQs
Savory One-Pot Meal Rice Recipes
1. Caribbean Rice and Beans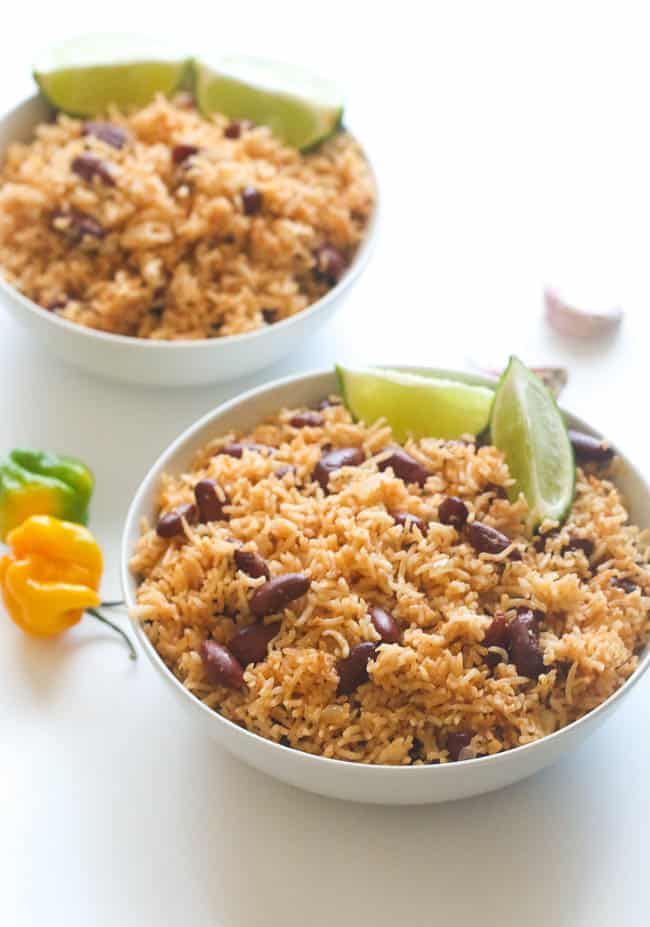 It's a flavor party in your mouth! Caribbean Rice and Red Beans are spiced up with garlic, onions, Creole seasoning, bay leaves, thyme, Scotch bonnet, and coconut milk. I'm not picky about which beans. Taking the time to soak dried beans and make them from scratch is an incredible budget-saver.
2. Jollof Rice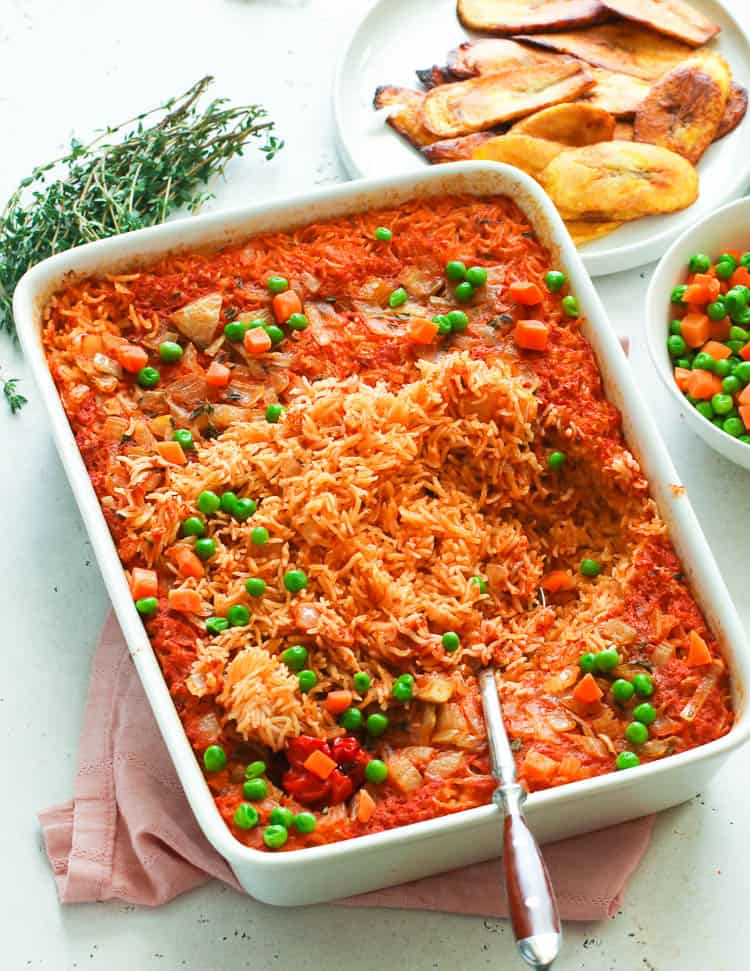 This super easy and flavorful African classic dish, Jollof rice, can be made in the oven or on the stovetop. Sometimes called jellof rice, this rice recipe is a classic cooked in a tasty tomato-based broth. With every region having its own way of preparing it, there is NO absolute right or wrong way of preparing it.
3. African Rice And Beans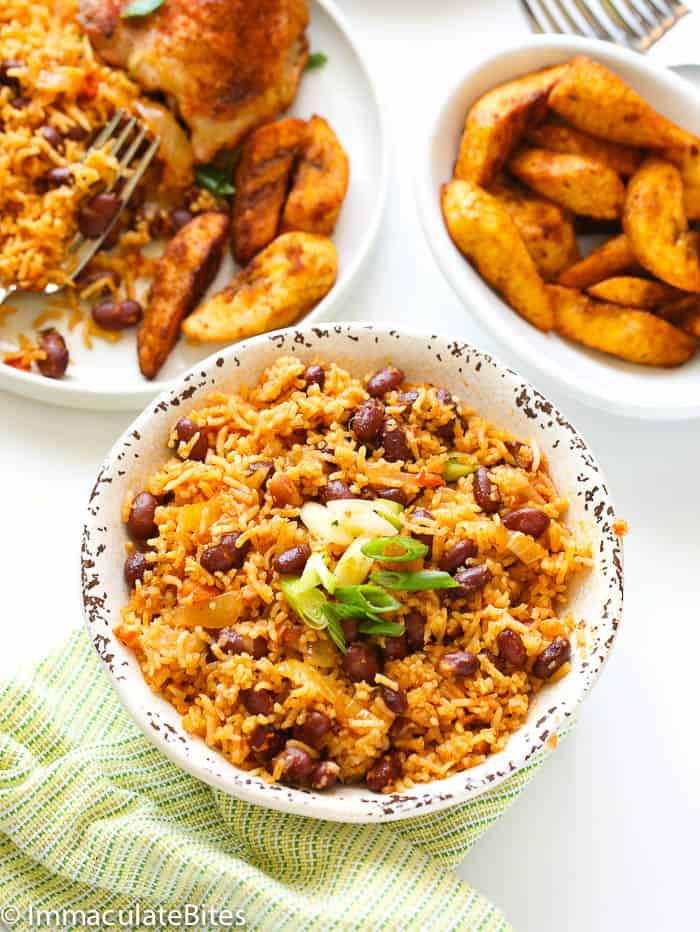 This spicy, flavorful rice and beans combo is spiced up with onions, thyme, smoked paprika, and garlic. The Ghanaian dish Waakye inspires this delectable rice dish. It's a rustic dish made with rice, beans or black-eyed peas, and kanwa (a natural lake salt used in cooking). While rice may not be one of my favorite foods, add beans, and I'm hooked.
This rice dish goes well with Slow-Cooker Beef Brisket or Instant Pot Chicken Curry. Yum!
4. Chicken and Rice Soup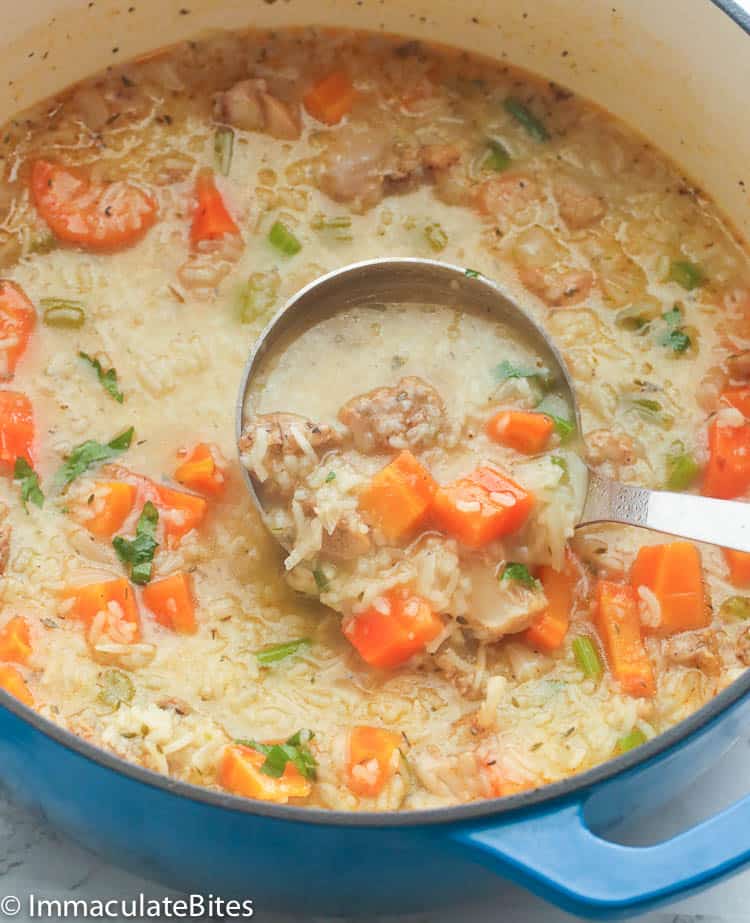 Chicken and Rice soup for the soul boasts bits of chicken, celery, carrots, and rice simmered in a savory chicken broth. Is it chilly out, or does someone in the family have a cold? This is the perfect comfort food that will warm away chills, whatever the reason. You can also ramp up the flavor and cold-fighting factors by increasing the garlic, thyme, and oregano.
5. Chicken Broccoli Rice Casserole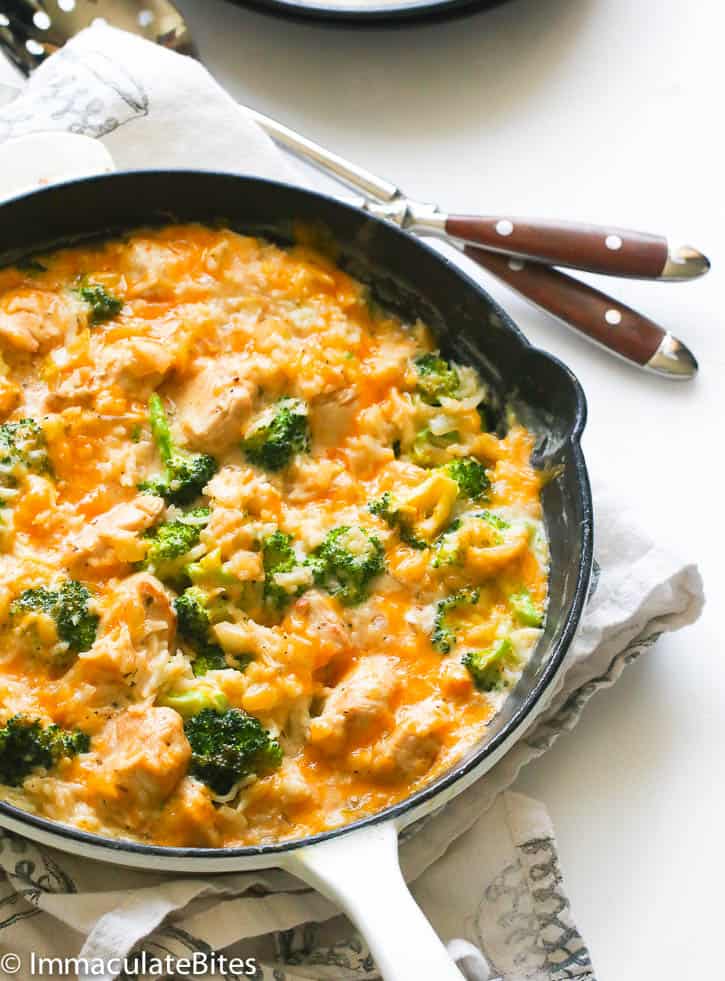 Deliciousness in a pot. Chicken, broccoli, and rice make a soul-satisfying one-pot meal that makes a healthy dinner. And it's perfect for those crazy weeknights when I'm short on time and long on hunger! I think working at home makes it harder to find time to cook than if I had a schedule and could leave work and come home. Fortunately, I have this terrific recipe. I also save time by using leftover baked chicken.
6. Coconut Jollof Rice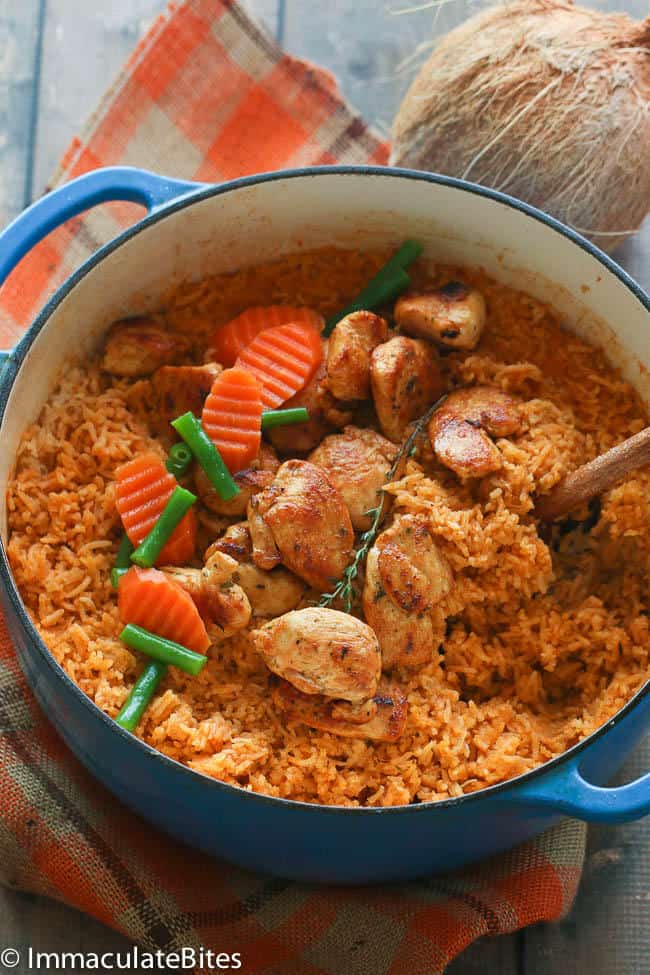 One-pot meals are time-savers, not just because they're faster to throw together but also because there are fewer pots and pans to wash. And the flavors blend so well together, especially in this recipe that enjoys coconut milk and coconut powder. This Coconut Jellof rice is one of my son's favorites, and he even likes helping me make it.
Fried Rice Recipes
7. Nigerian Fried Rice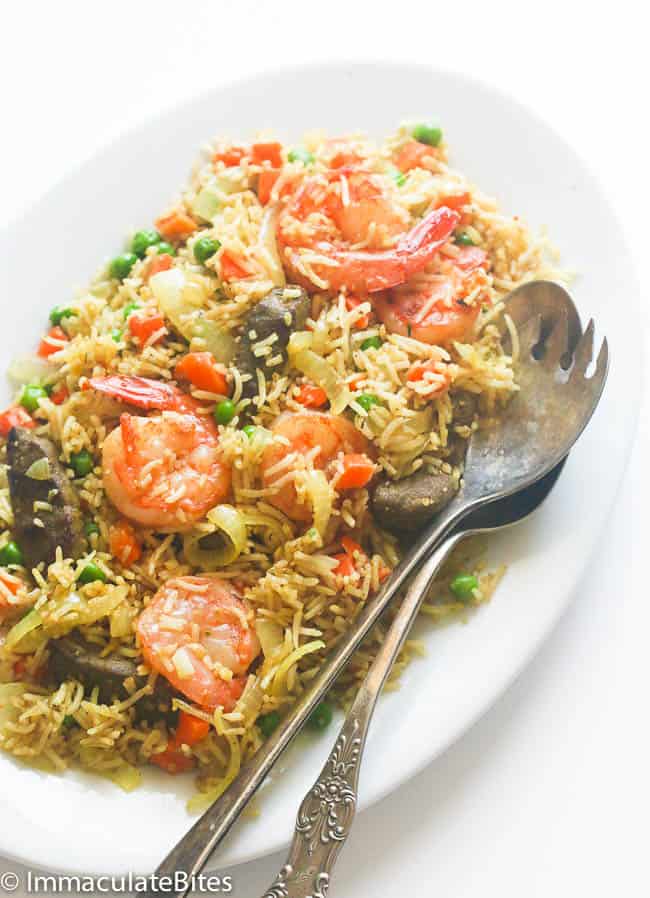 Nigerian Fried Rice is a flavorful twist on traditional fried rice. I can make a whole meal out of this tasty rice recipe. The addition of thyme, curry, and liver is wonderful—completely optional, but I love it because it makes this recipe unique. I grew up eating cow and chicken liver, so I am a fan of offals. But you can replace it with shredded chicken or shrimp if you want.
8. Egg Fried Rice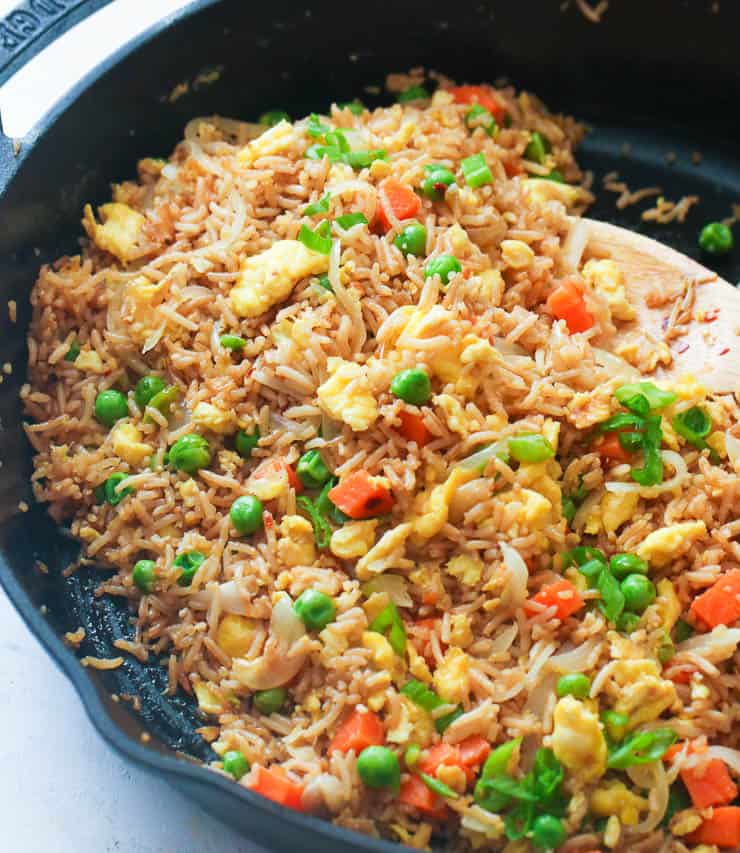 Have you ever had that craving for good Chinese takeout but didn't feel like braving the traffic? Here is the solution to that problem. And I think this fantastic rice recipe is actually better than the restaurant. This quick and easy rice dish will give you tons of flavor and nutrition with just a few simple ingredients and a few minutes. And even better, it's pretty budget-friendly, too.
This is my go-to recipe when I need to clean the fridge. Shhh! 🤫 Fried rice is so very customizable you can basically use whatever you have in the fridge. Leftover Baked Chicken? Perfect! Grilled steak from yesterday's BBQ? Wonderful! It's all good.
9. Caribbean-Style Fried Rice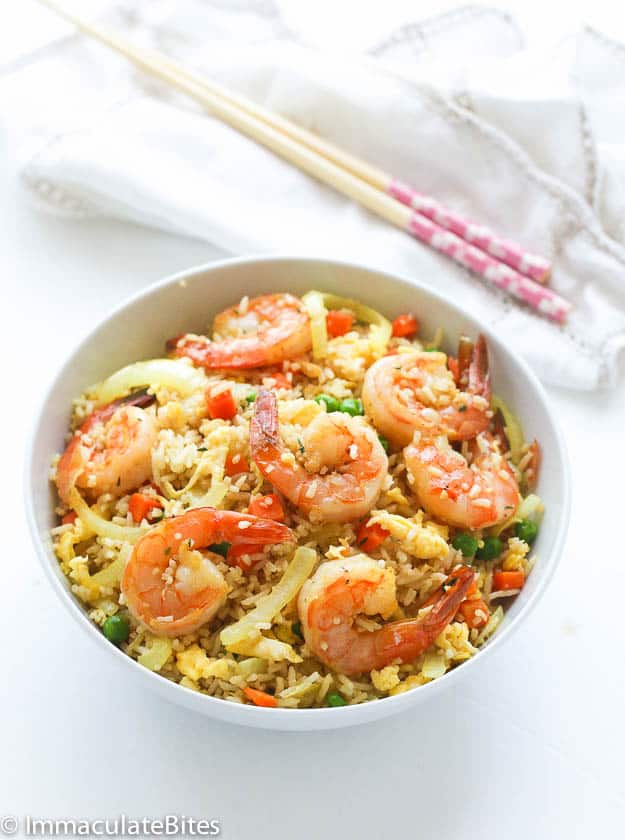 This quick and easy fried rice is made with coconut rice and flavored with thyme or green seasoning. I learned how to make fried rice years ago and have been playing with variations ever since to the delight of my family and friends. They love fried rice! Well, I mean, who doesn't? And it's the perfect way to use leftover rice.
10. Coconut Fried Rice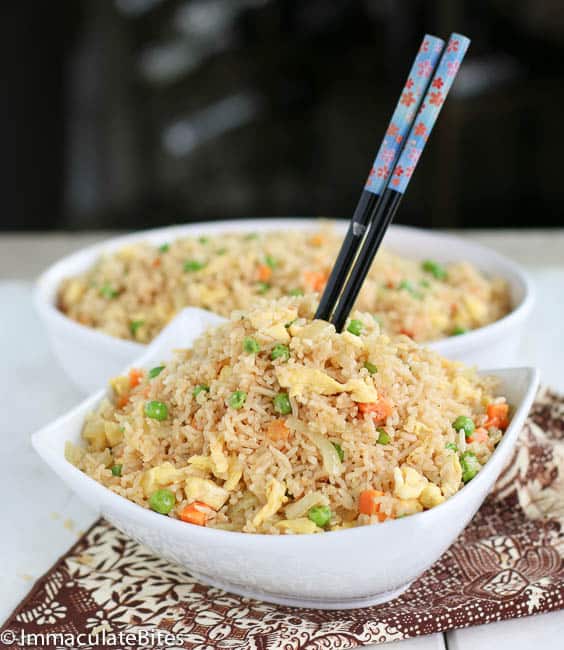 Coconut anything is on my list of faves because it gives everything a tropical touch. And this recipe is a reflection of that love affair. The coconut milk gives fried rice a more tropical flavor. This is perfect as a meal on its own or a side for Baked Chicken or a Shrimp Stir Fry.
11. Chicken Fried Rice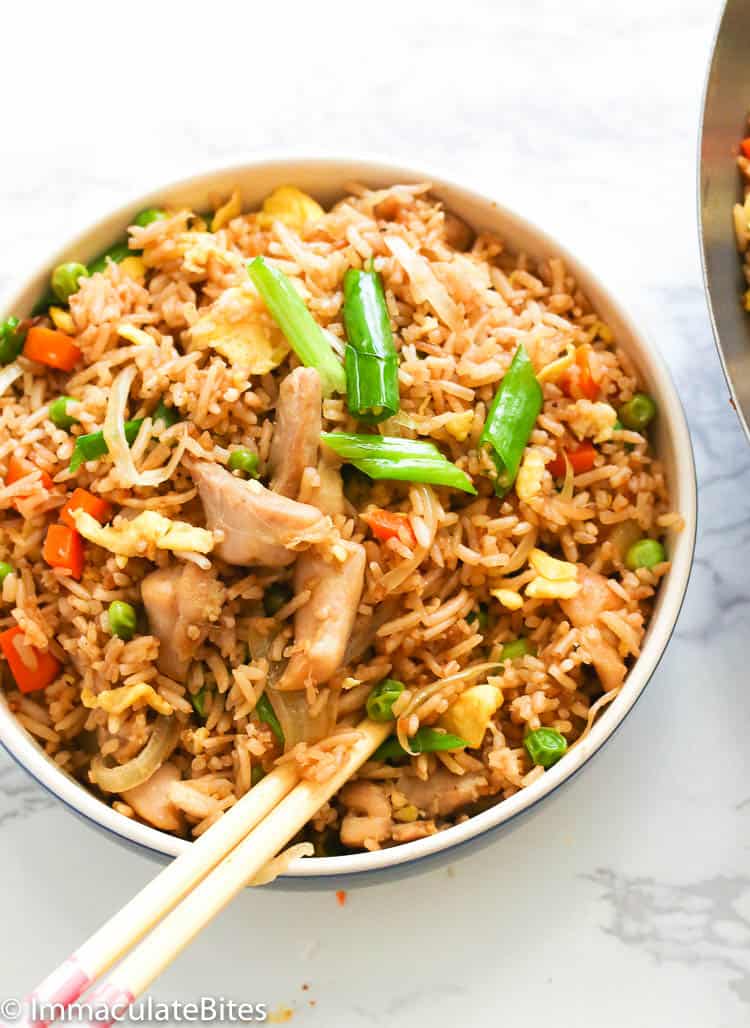 I have a confession, and that is that I love Chinese takeout. Whenever the craving hits me and there's no way I can get to my favorite restaurant, this is what I make. Craving satisfied for the win! The garlic, ginger, and soy sauce give it an authentic flair that takes me to heaven and back. If I'm feeling especially energetic, I love making Crab Rangoon to go with it.
12. Pineapple Fried Rice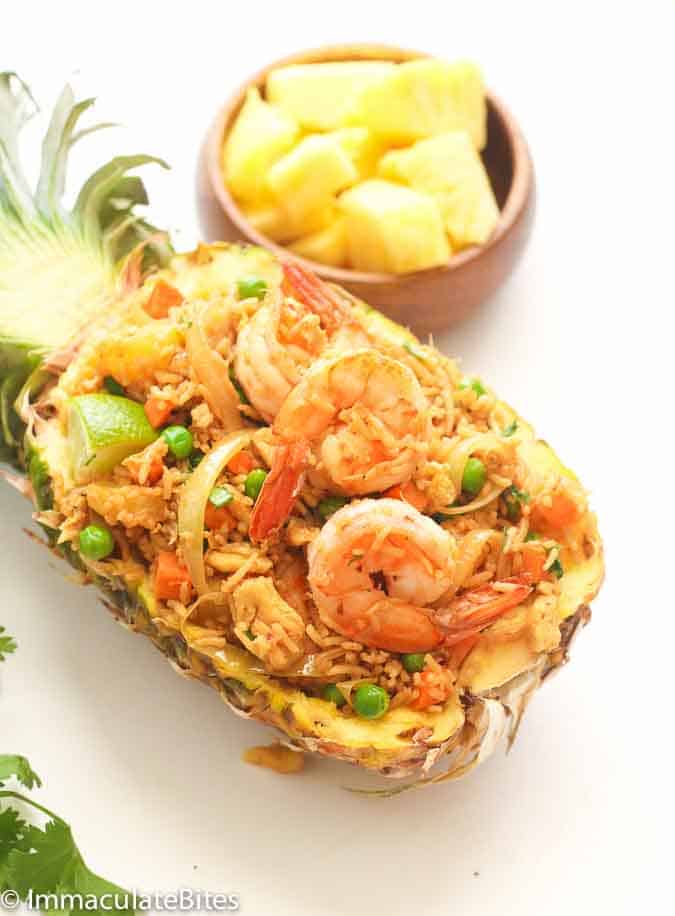 I know you know how much I love tropical flavors. So when I had some extra pineapple, I couldn't resist throwing some in my fried rice. Oh, it was so good. And quick-cooking shrimp adds fast protein. It's very versatile that you can add almost anything to it. I might try a little ham in it the next time. Yum!
Flavorful Rice Side Dish Recipes
13. Dirty Rice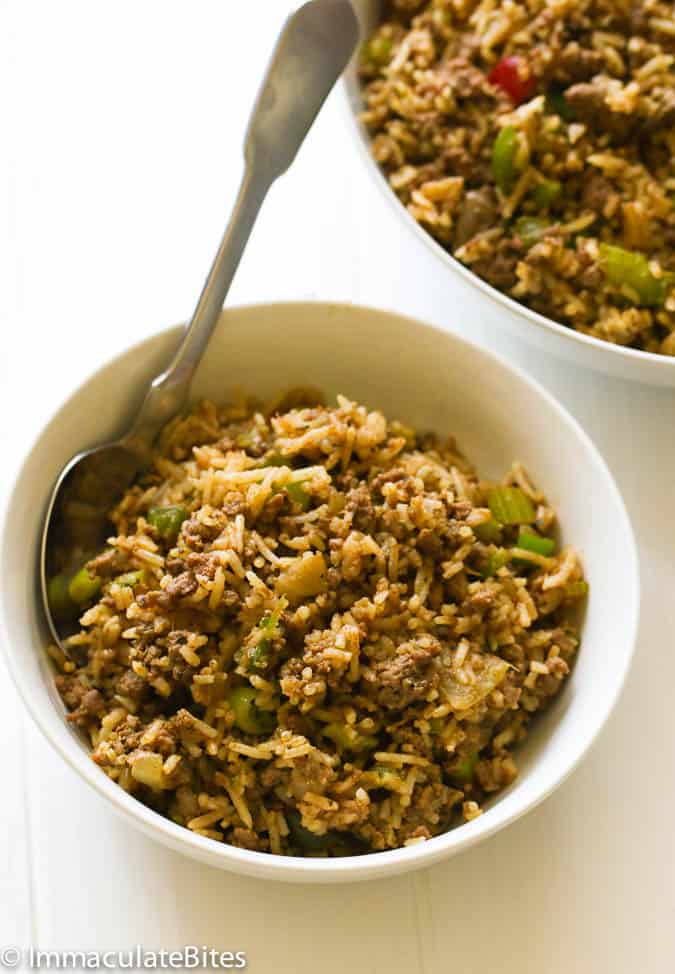 Don't let the name or looks fool ya! It is NOT dirty, and it is incredibly delicious. The perfect one-pot rice meal will give you an intense flavor explosion with Creole seasonings. I know a lot of people don't like liver, but it's really good for you. And if you have any doubts that it can be just as mouthwatering, this recipe will make you a believer.
14. Arroz con Gandules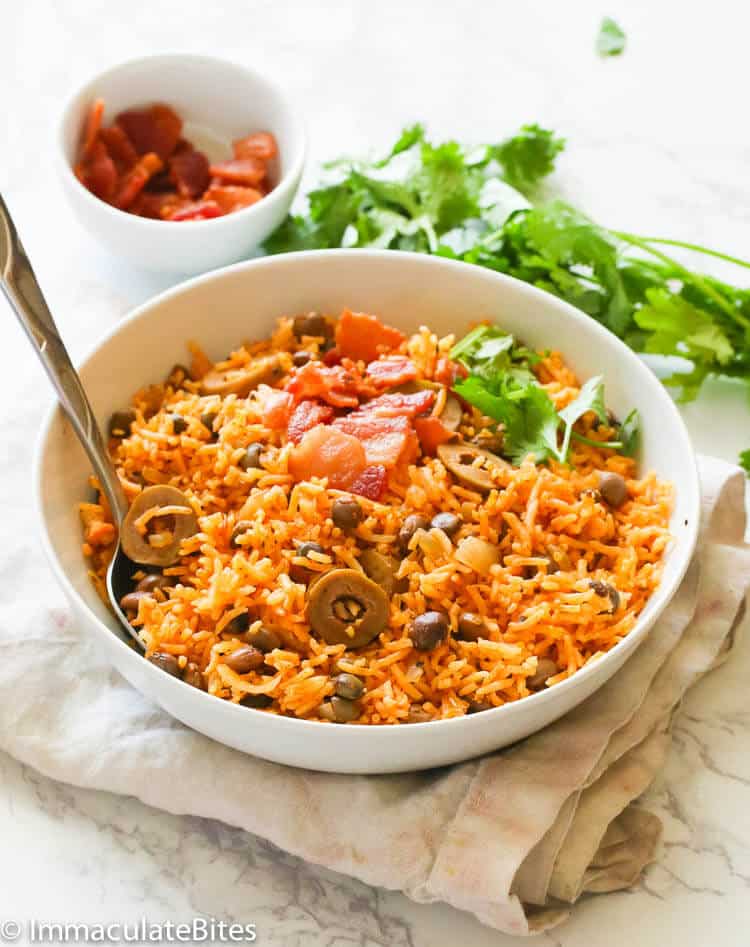 A classic Puerto Rican rice dish with meat, gandules (aka pigeon peas), and some olives, then spiced up with a homemade sofrito, makes a great one-pot meal. It is an unfailing hit when I serve it with Pernil (slow-roasted and well-seasoned pork). This recipe is an awesome choice for the holidays.
15. Yellow Rice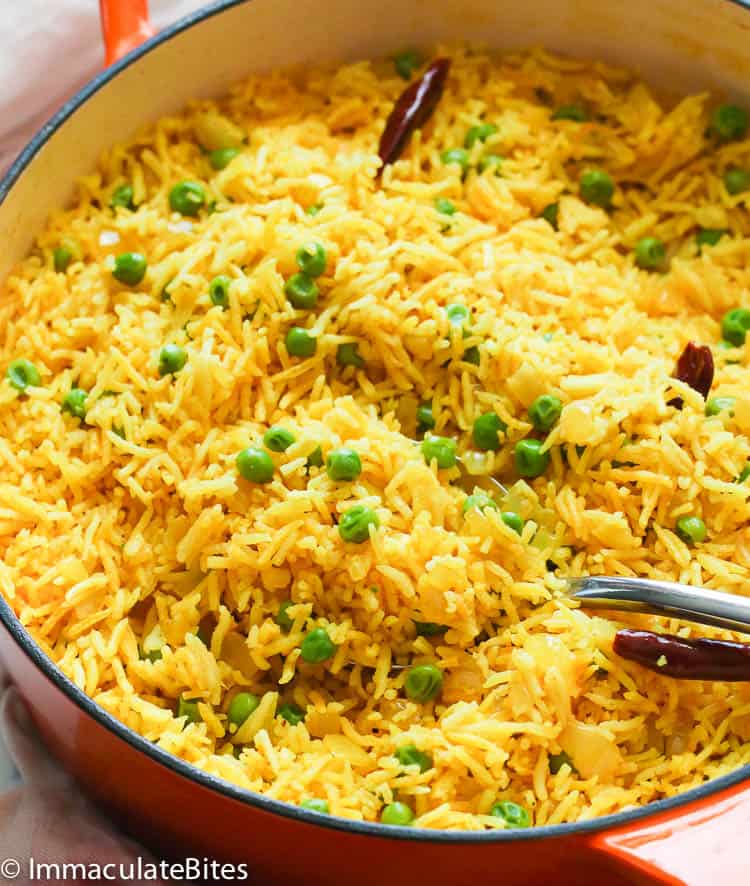 There are different versions of delicious yellow rice. In this recipe, I give you both the Indian and South African styles seasoned with turmeric, ginger, and curry powder for an incredible taste sensation. Curries, seafood, and other meat dishes are happy to have this yummy rice dish as a side. In Spain, they make it yellow by mixing white rice with saffron (a rather pricy spice).
16. Jamaican Pigeon Peas And Rice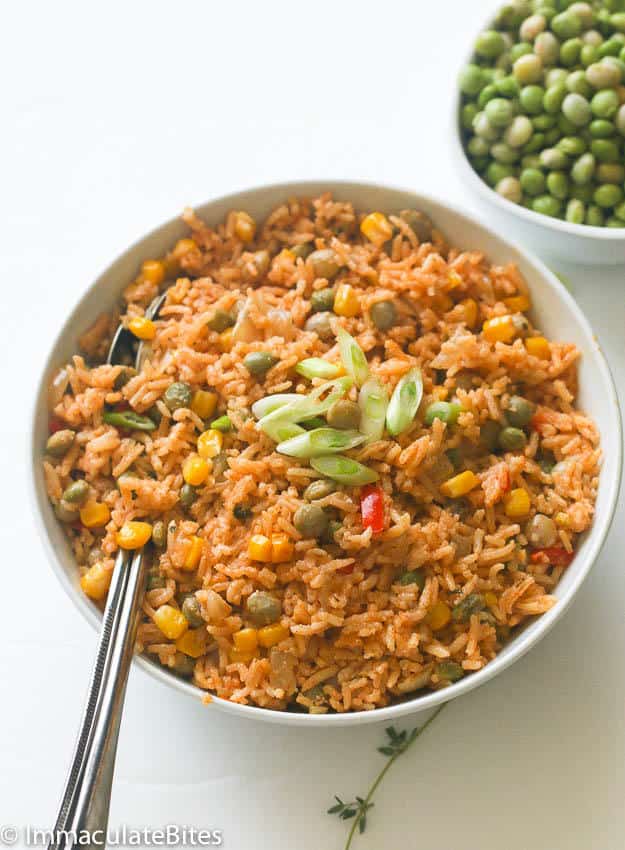 Coconut rice cooked with plump pigeon peas, sweet corn, and traditional Jamaican spices are incredibly drool-worthy. Jamaican curry shrimp is its best friend. Pigeon peas are so cute and round. Did you know that they are one of the few beans that are perennials? If you're in the tropics, that is. Also known as gungo peas or gandules, they're a staple in African and Caribbean cooking. You can use canned, dried, or fresh; it's all good.
17. Jamaican Rice And Peas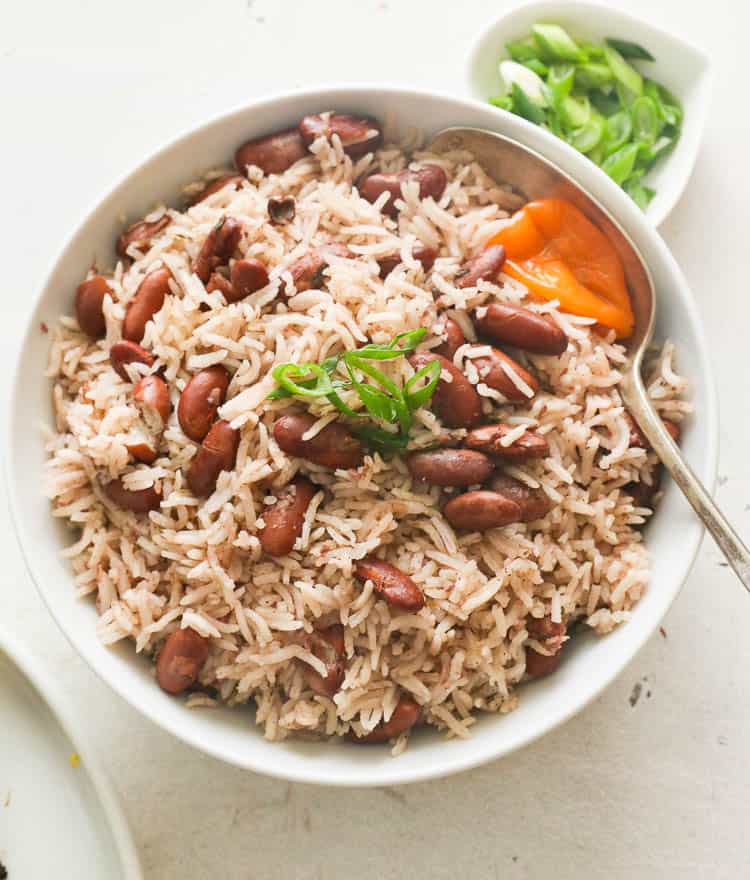 I know what you're thinking. Imma, didn't you just talk about Jamaican Rice and Peas? Actually, no. That was Jamaican pigeon peas and rice. This scrumptious rice dish uses a different pea, or rather a different bean. Packed with protein and fiber, this baby is exploding with savory flavors from Scotch bonnet peppers, allspice, and thyme.
It goes really well Jamaican Curry Goat or Jamaican-Style Chicken for a mouthwatering Caribbean Feast without having to spring or a plane ticket to the Caribbean.
18. Mexican Rice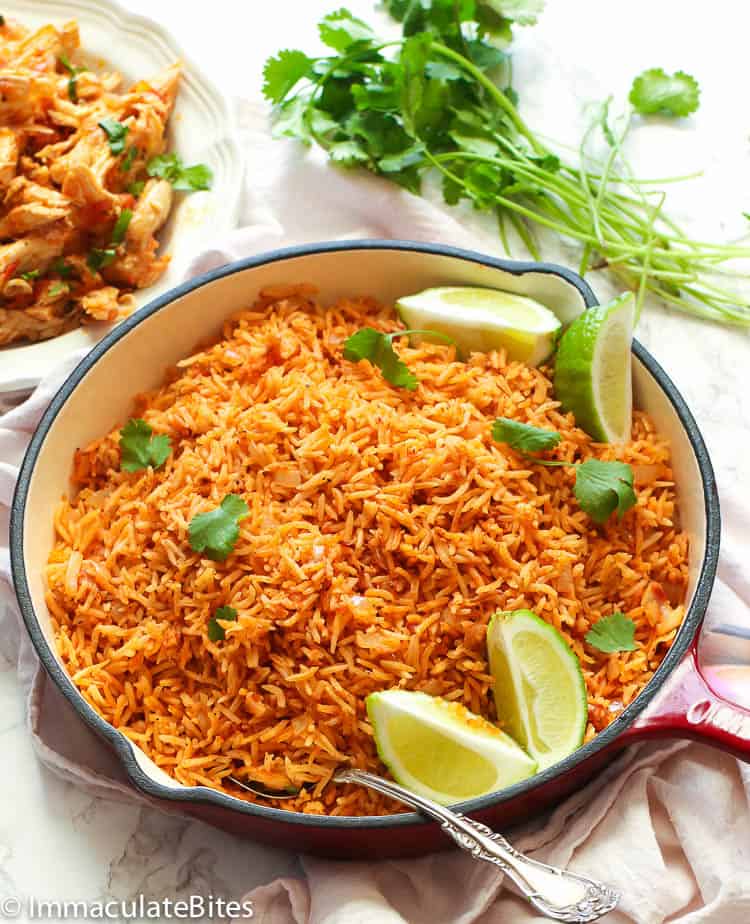 Mexican Rice can be baked or cooked on the stovetop. This amazingly delicious rice recipe is perfect for any occasion. It tastes so much better than the restaurant version. Not only that, it's super easy and convenient. And this recipe goes so well with roast pork.
If you would like to make this rice recipe even healthier, you can use brown rice. However, you'll need to allow an extra 20-30 minutes of cook time. One of my readers also suggested adjusting the broth amount. So for the oven-baked rice, add about another ½ cup of broth.
19. Black Beans And Rice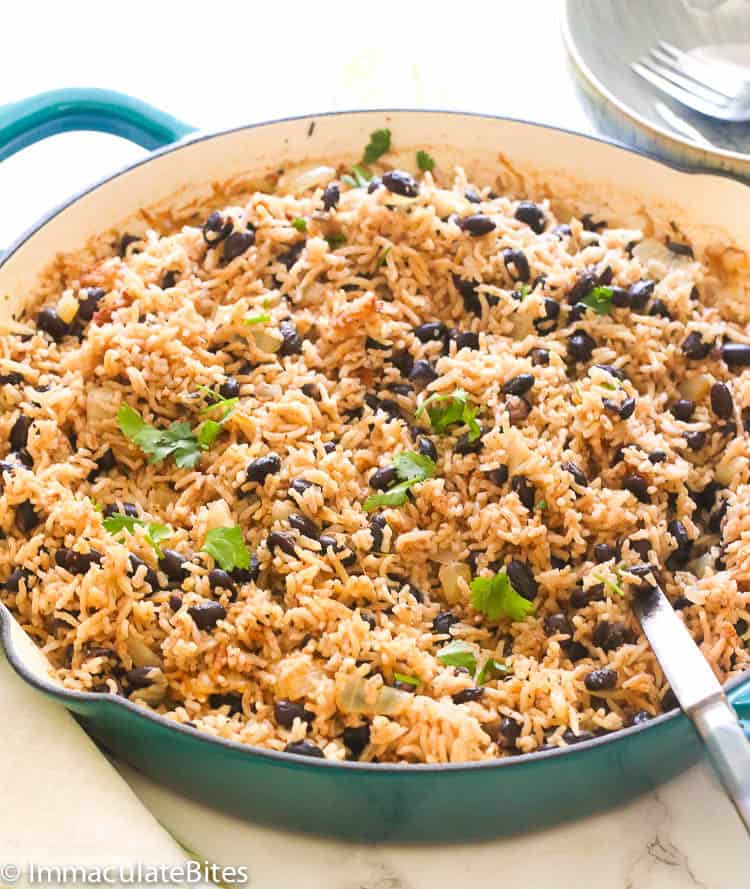 Black beans and rice is a classic dish from Latin American cuisine. Every Abuelita has her own recipe, depending on whether she's in Puerto Rico, Cuba, or Mexico. Then there's my way. 😉 Cubans have two versions of black beans and rice; one where you cook the beans and rice separately, and one where you cook them together.
If you want a traditional Puerto Rican or Cuban meal, you have to prepare this delicious rice dish with Pernil. Tostones are another fabulous side that pairs well with this rice dish.
20. Cajun Rice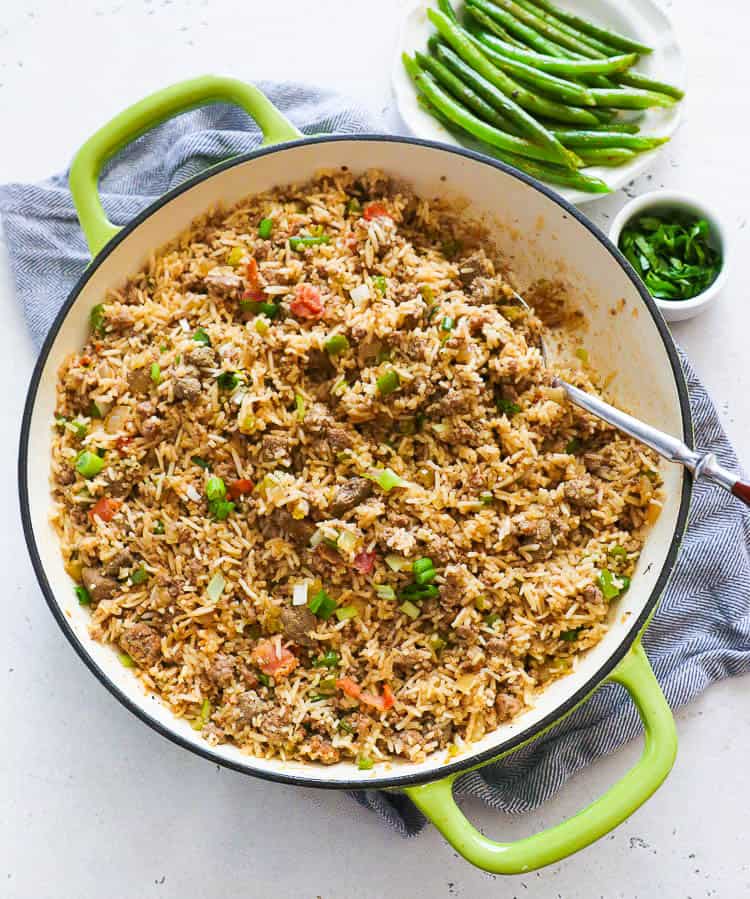 This simple recipe offers more than meets the eye. Cajun food is a fantastic fusion of West African, French, and Spanish cuisine, making good use of locally available ingredients. I love that it often combines rice with seafood and intense spices. This Cajun rice recipe is a perfect example. It goes great with Cajun Salmon.
21. Coconut Rice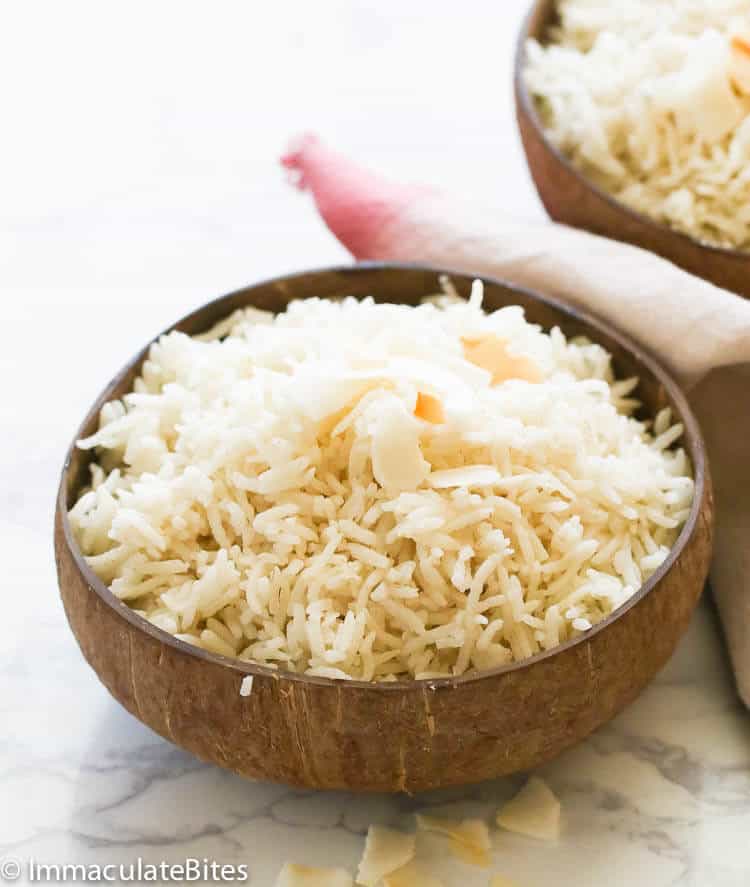 Nothing beats rice made with fresh homemade coconut milk and grated coconut. This unique seed is inseparable from African and Caribbean cooking, and most of the recipes are made with fresh hard coconuts. This recipe not only shows you how to make incredible coconut rice, but it also shows you how to crack a coconut and get all the goodness fresh from the shell.
22. Rice Pilaf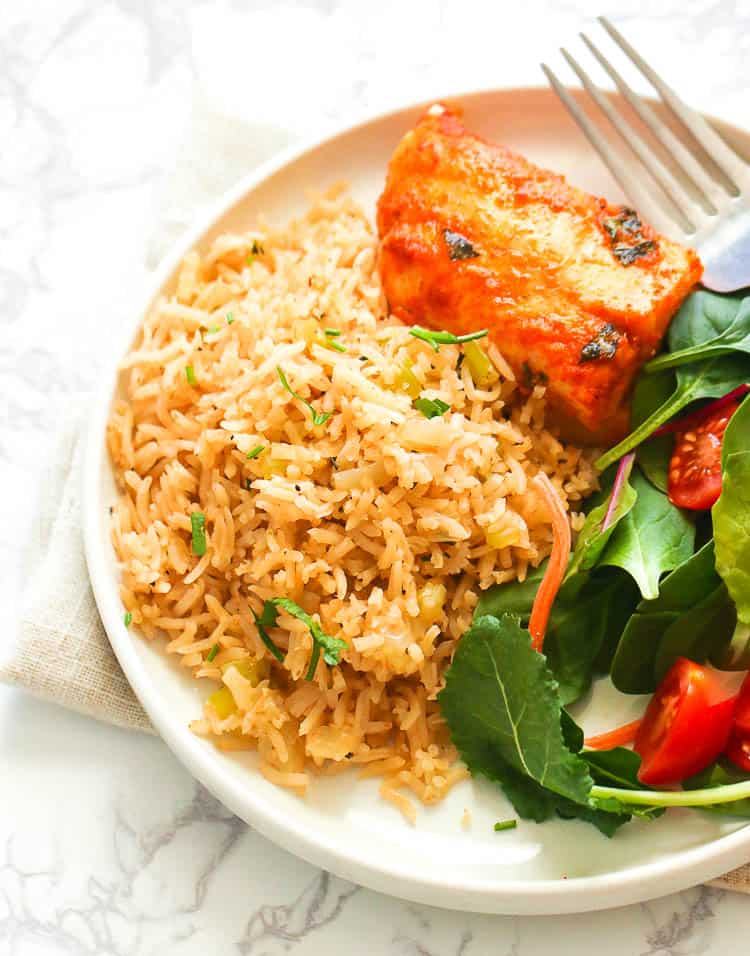 There's rice, and then there's RICE. Take it to a new level with this delicious pilaf! This dish features rice cooked in a seasoned broth along with other spices and meat or vegetables. The technique is said to have originated in the Middle East, but I think just about every culture has a similar dish. And why not? A dish this good can't be kept a secret for long.
23. Brown Spinach Rice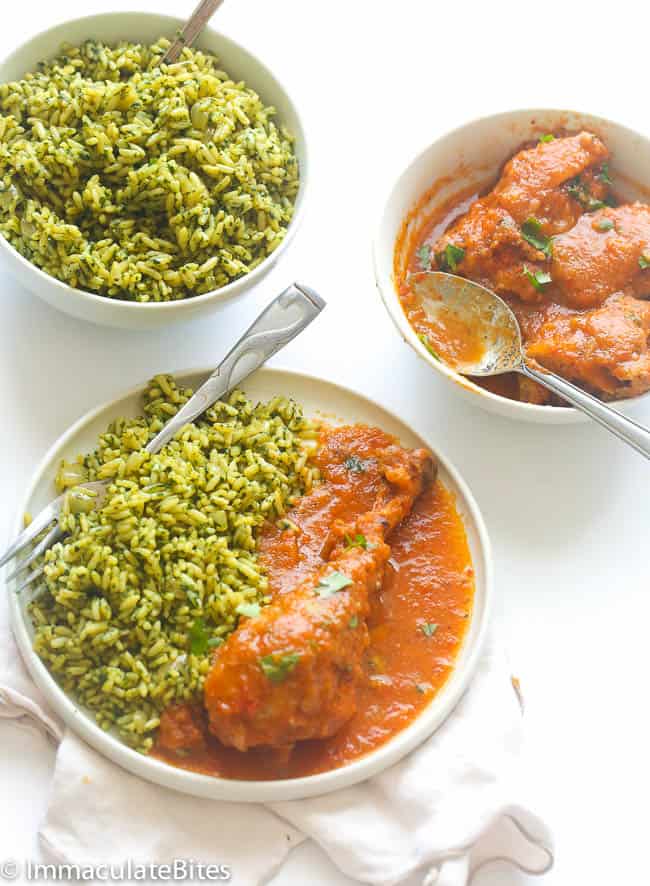 This African-style rice spiced up with cayenne pepper, garlic, and paprika is so delicious. And you can easily make it vegan by using vegetable broth instead of chicken broth. It's similar to my beloved chuck rice with a lot more spices.
I like to serve it with Peri Peri Chicken. Oh so good!
24. Mushroom Rice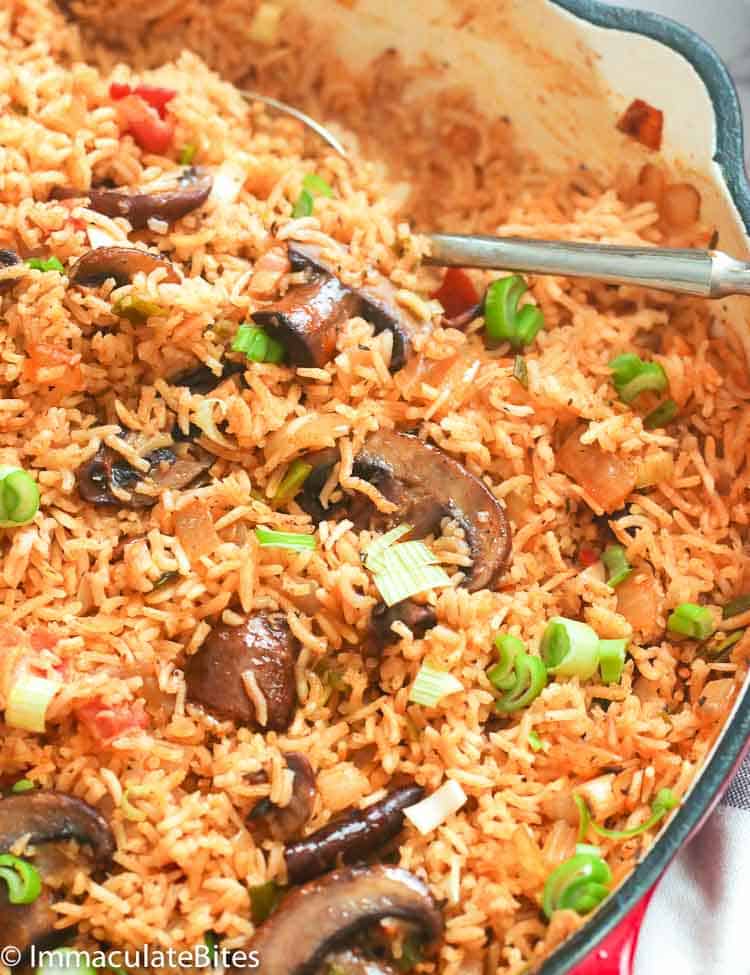 Mushrooms are delicious. There's something about combining them with rice that makes both even better. These babies enjoy a dash of smoky heat from paprika and Creole seasoning. And this recipe is so easy; it almost cooks itself. You just have to saute the ingredients and let the juices cook the rice. Have some chicken baking away in the oven, and you're good to go.
25. Seasoned Rice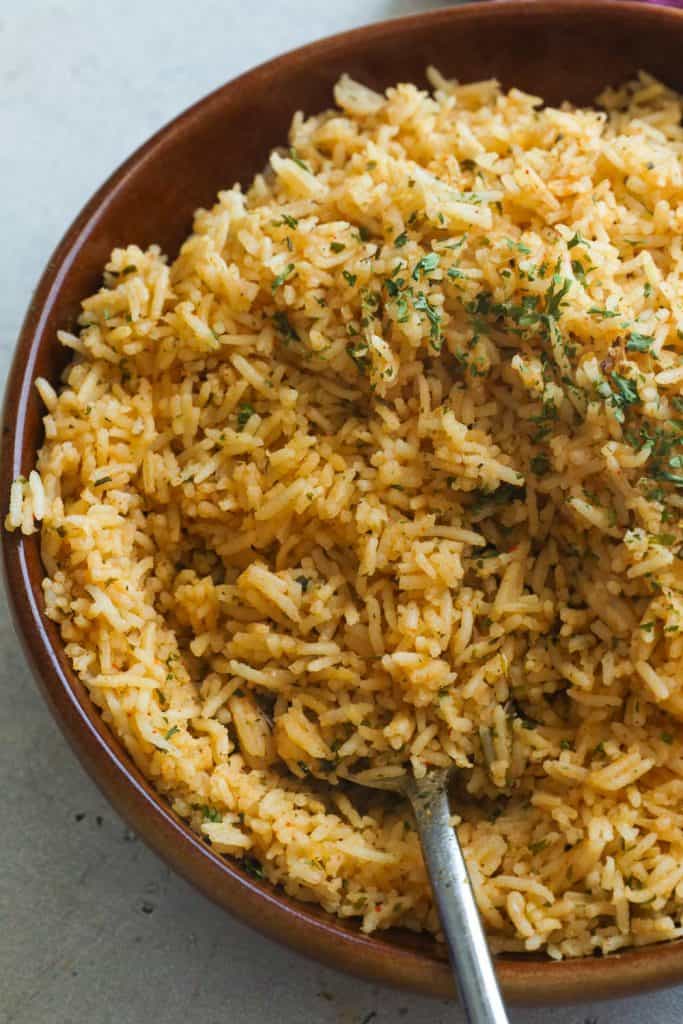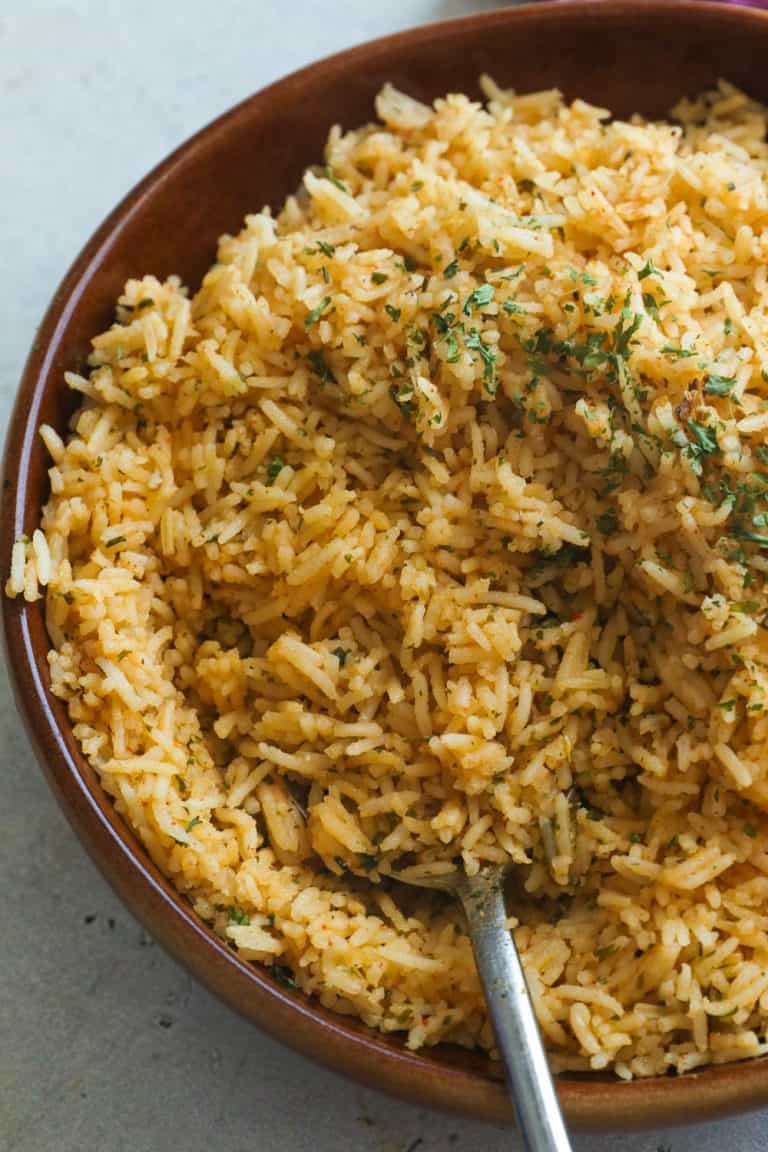 This buttery, herby, and savory side dish is similar to fried rice. The big difference is that the seasonings are cooked with the rice instead of after. It's so fast and easy to make, and you can adjust the seasonings to your own palate. I especially love to serve this with Spinach Stuffed Chicken Breasts.
Deliciously Sweet Rice Recipe
26. Rice Pudding Recipe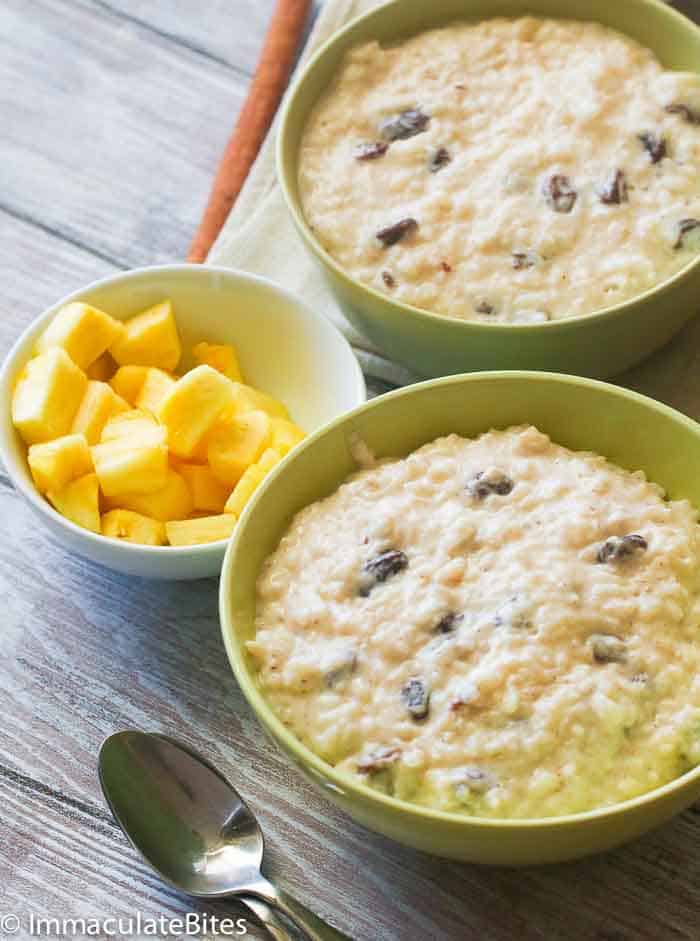 Rice pudding is a deliciously creamy, quick, and easy treat. It's my excuse to make too much rice the night before. I love oatmeal for breakfast, but a good rice pudding recipe hits the spot once in a while. The cinnamon, nutmeg, and raisins add to the ultimate comfort food that the whole family can enjoy. And how much easier can it get – milk, sugar, rice, and a few other panty-staple ingredients.