Seriously, I'm always so excited to have leftover ham on hand. So many recipes only need a tad for flavoring. That said, what do we do with ALL that ham leftover from Christmas dinner?
Oh, the ideas that come flooding into my mind. From decadent, meaty stews and soups to salads and stuffed veggies, there's undoubtedly something for you in this collection. Oh yeah!
FAQs
Pro Tip: You can layer sliced ham with two sheets of wax paper, then freeze it all. If all you need is a slice or two, the wax paper allows you to easily pry just what you want and keep the rest in the freezer.
Leftover Ham Recipe Collection
1. Brunswick Stew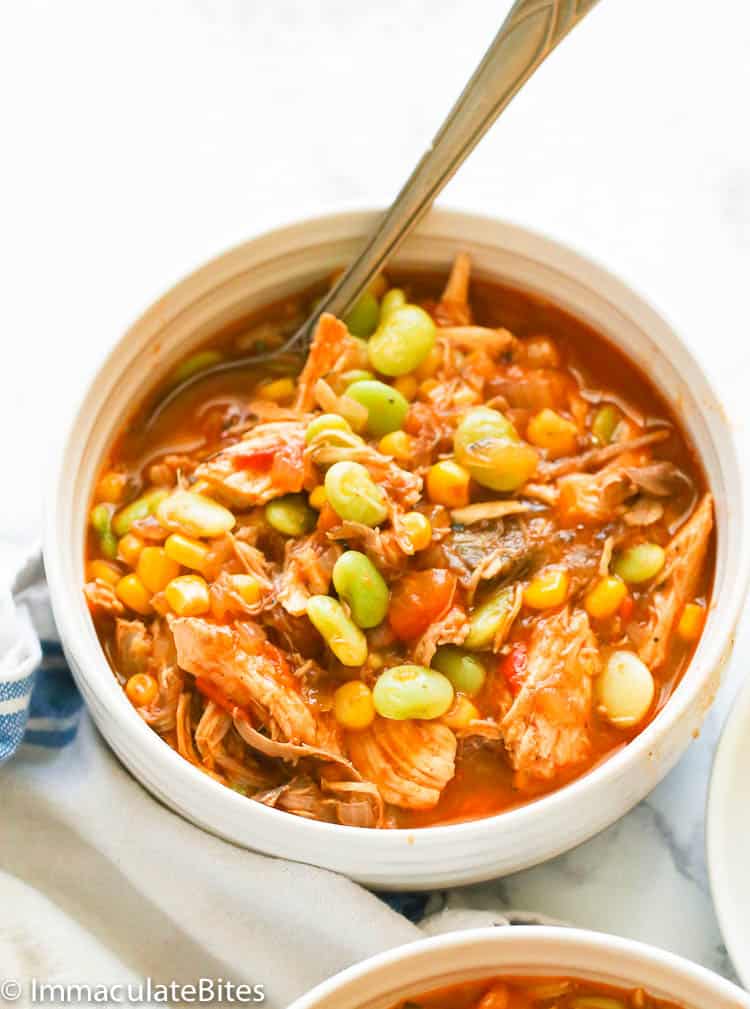 The perfect partner for an evening around the table, this famous Brunswick stew is spicy and comforting. It's all thanks to the BBQ base and pulled pork. And then the Creole seasoning makes this colorful stew shine! Like every good-old southern stew, this one starts with butter, onion, garlic, and tomatoes. And, of course, add your chopped-up leftover ham.
2. Ham and Bean Soup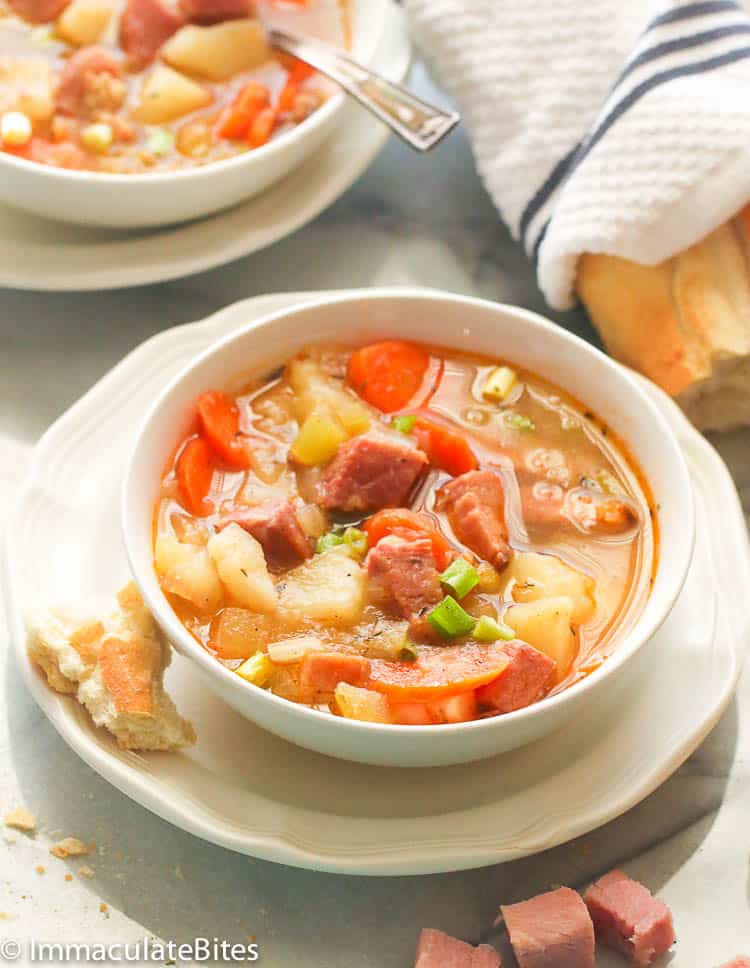 The most straightforward recipes are often the easiest for simple weeknight dinners. Ham just does something extraordinary for beans. It's also one of those excellent dinner ideas that you can count on when you're in a hurry. To make this soup, combine leftover ham, smoked turkey, and Great Northern beans with chicken stock and season to taste!
3. Ham Salad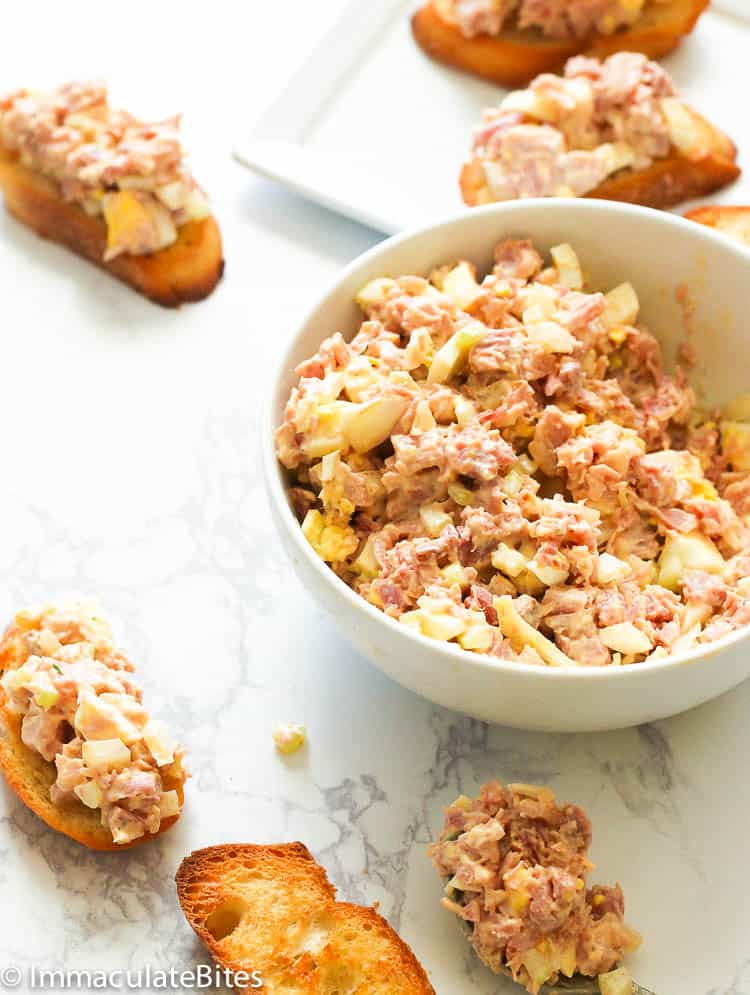 When not making soup with leftover ham, I use it for this salad recipe, of course. This one is also one of my favorite ham recipes — tasty and easy; those are my two favorite words. Toss the chopped meat, boiled eggs, onion, mayo, celery, mustard, and lemon juice, and season with salt and pepper. How cool is that? Serve this one with crackers. Yum!
4. Deviled Ham
Do you know what I love about deviled ham? You can spread it, use it on a sandwich, or just scoop it with a spoon! It's also wonderful with crackers or white bread for the perfect quick sandwich. All you need is cream cheese, pickle relish, onion, mustard, mayo, and diced ham. Then season this deliciousness with Worcestershire sauce! I can taste it already.
5. Ham and Cheese Sliders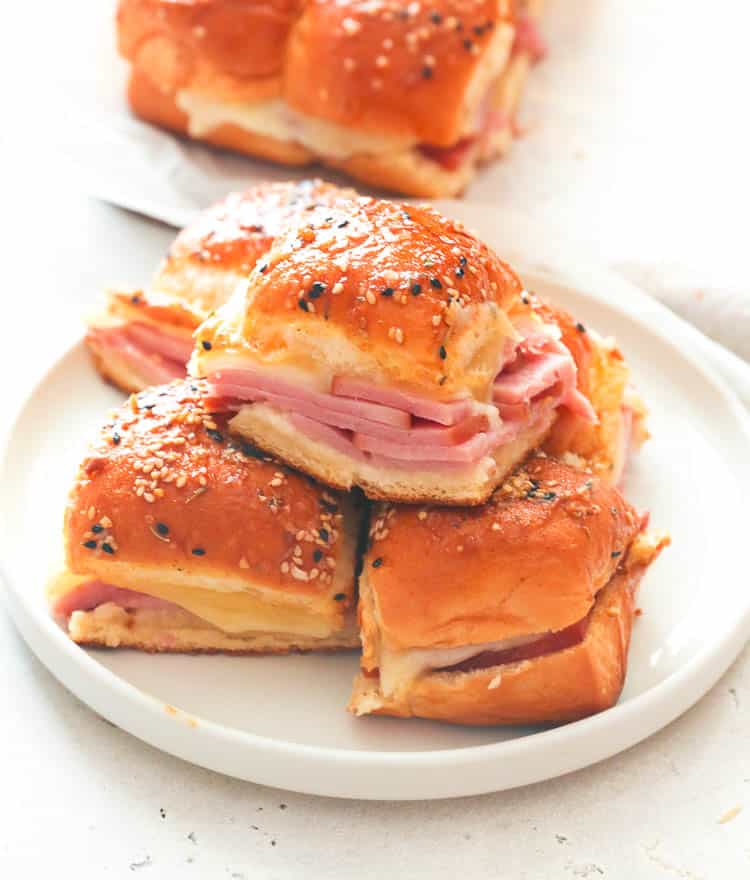 Try these savory ham and cheese sliders, so comforting for the entire family. The kids will love them! And if you use homemade buns, you'll love them even more. Leftover ham, Swiss cheese, and provolone take it over the top. But you can build your sliders with your favorite ingredients. For example, butter, honey, mustard, and hot sauce are fabulous toppings!
6. Scalloped Potatoes and Ham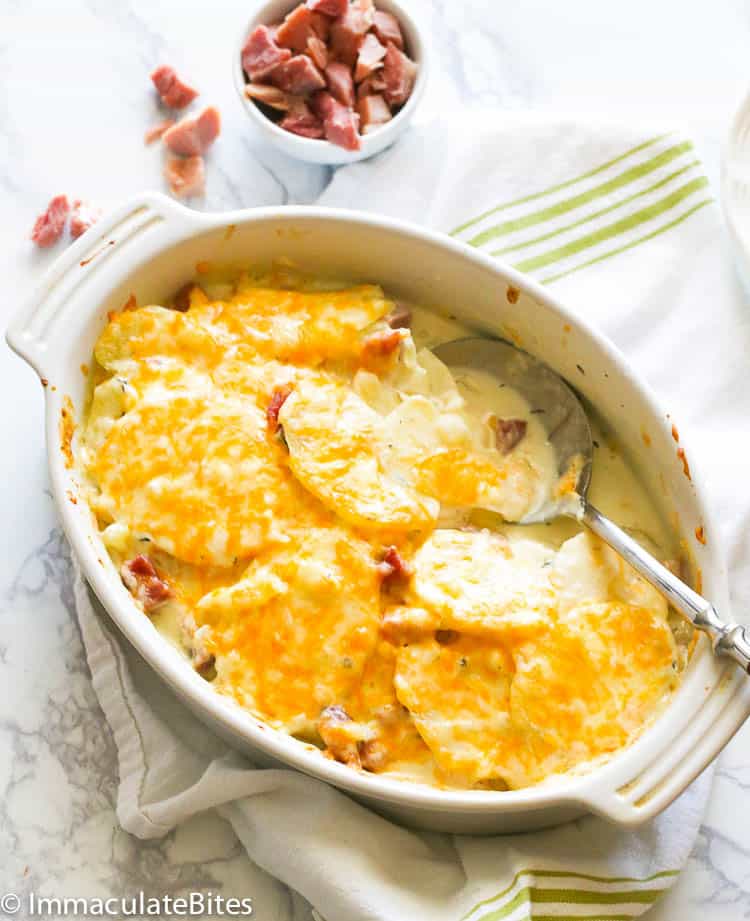 Scalloped potatoes are deliciously creamy and the perfect side dish. Add leftover ham to them, and you've got yourself a deliciously wholesome meal. Cheesy, creamy, and beautifully layered is the best way to eat potatoes. So get your hands on some butter, onion, garlic, heavy cream, milk, and lots of ham leftovers. This beauty topped with cheddar gets all golden and bubbly in the oven. Oh yeah!
7. Quiche Lorraine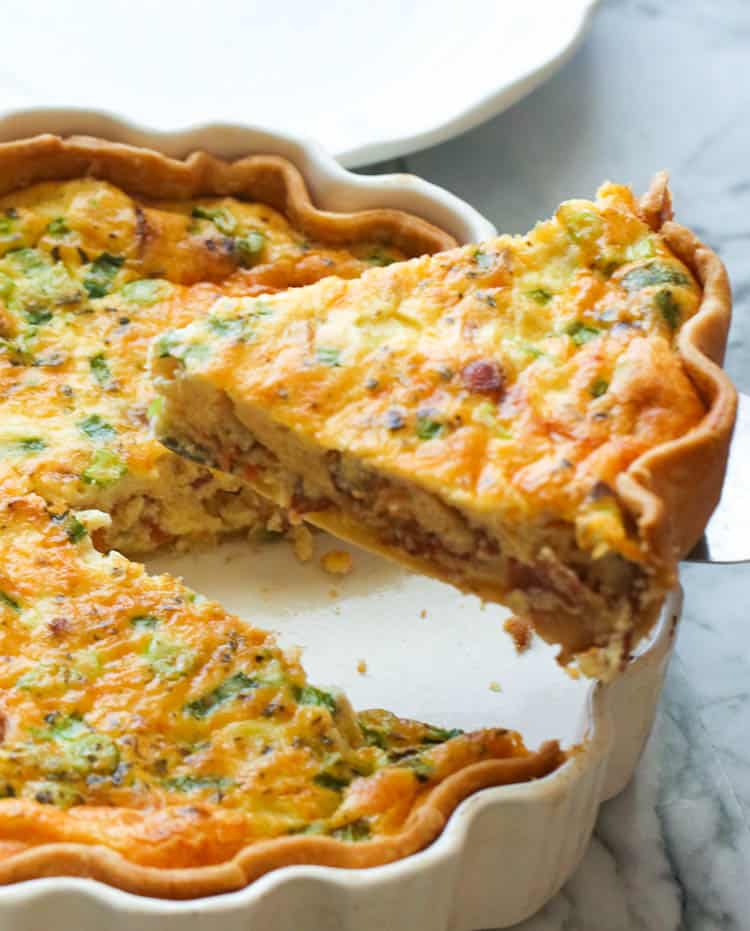 A classic French dish and a brunch specialty, quiche Lorraine is the king of savory pies. There's nothing like it. Making it is a joy and even more if you make it for your loved ones. Fill a homemade or store-bought pie crust with bacon, onion, garlic, a whole bunch of eggs, heavy cream, and leftover ham. So good! You'll love this beautiful brunch specialty.
8. Hamburger Soup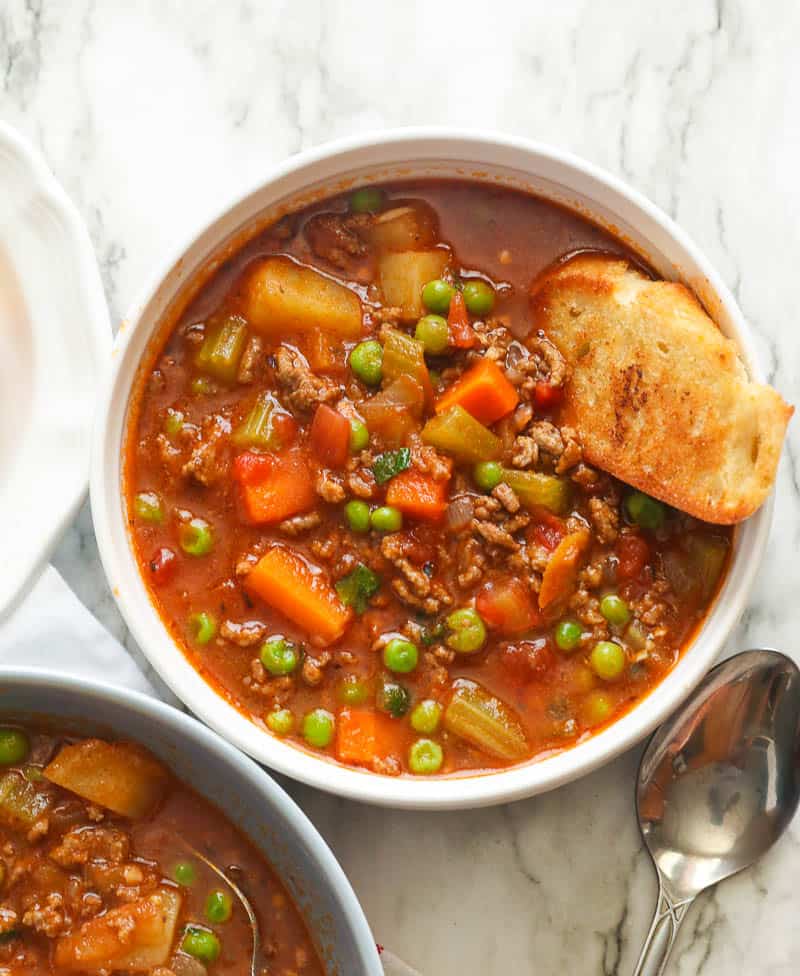 Are you looking for a hearty recipe to make the most out of your leftover ham? Well then, here's a cozy ham dinner idea, hamburger soup. Look at all those colors! Ground beef and ham, onion and garlic, carrots and potatoes, oh my. Everything goes in this flavorful hot pot. It might not be your everyday hamburger, but this soup is just as satisfying!
9. Hoppin John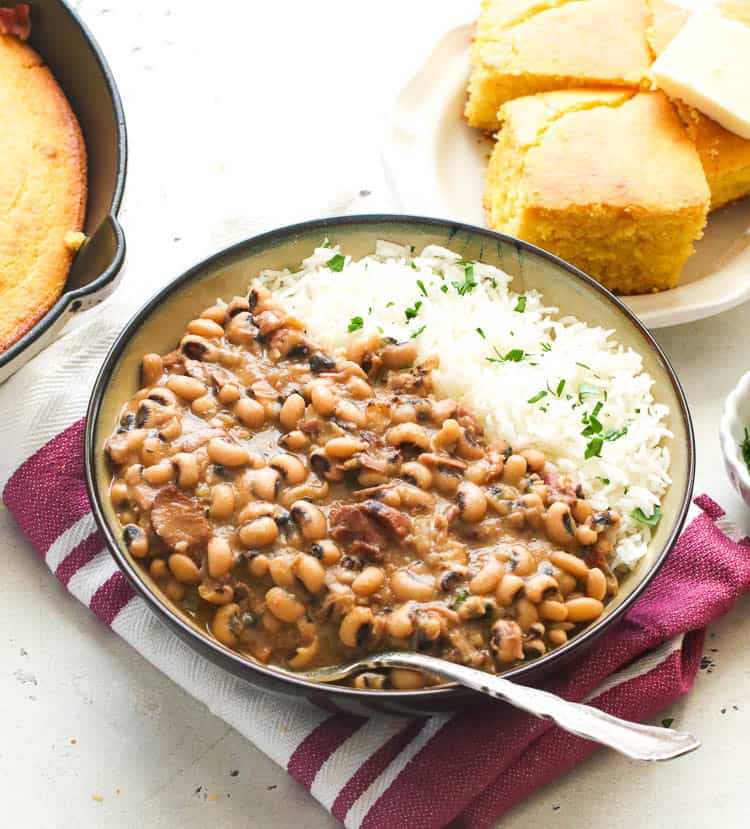 You can't tell me you don't want to try this recipe for the name alone! Hoppin John is one of the most famous Southern recipes for black-eyed peas. And, of course, we have to throw in some Creole seasonings and herbs. Ham is so perfect with black-eyed peas. Oh, and serve this one with a side of white rice!
10. Stuffed Green Bell Peppers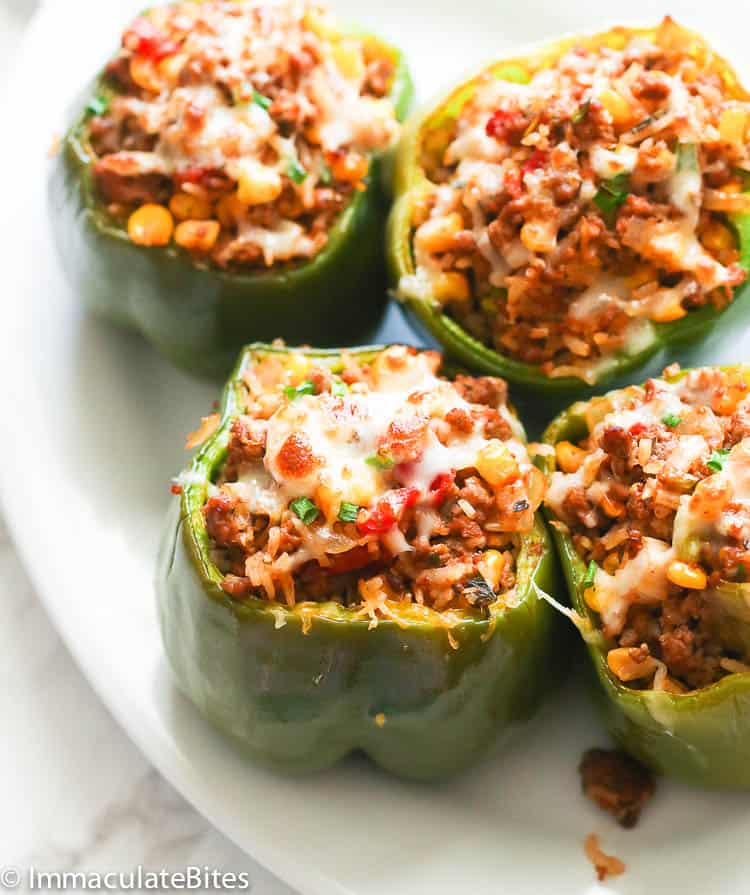 Stuffed bell peppers remind me of my childhood. Of course, I didn't like them back then, but now they bring back the fondest memories around the table. Of course, you can fill stuffed green bell peppers with about anything, making this recipe the perfect opportunity to use leftover ham. You'll need bell peppers, beef or ham, onion, garlic, tomatoes, and cooked rice for this recipe. Then add any of your fave veggies to the mix.
11. Stuffed Zucchini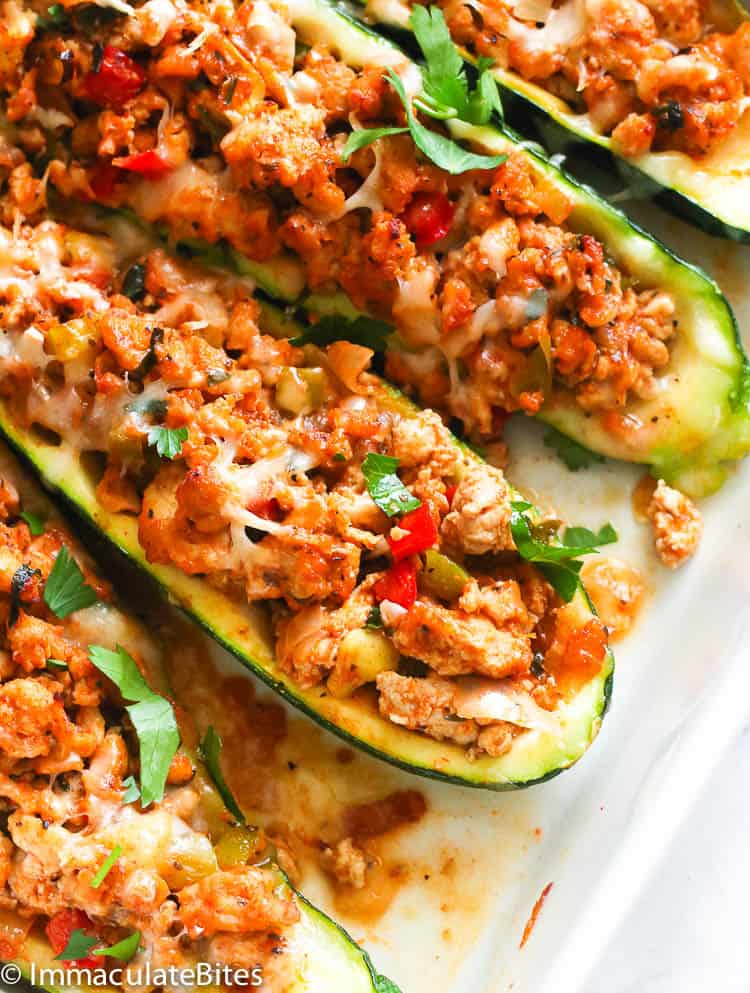 Stuffing zucchini boats is as easy as stuffing bell peppers, but these are juicier. I'll stuff these with anything from ground beef and leftover ham to quinoa. As long as you add your favorite ingredients, you can't go wrong. You'll need zucchinis, onion, garlic, your favorite protein, tomato sauce, herbs, and spices. Don't forget to add cheese because it brings everything together deliciously.
12. Sausage Egg Casserole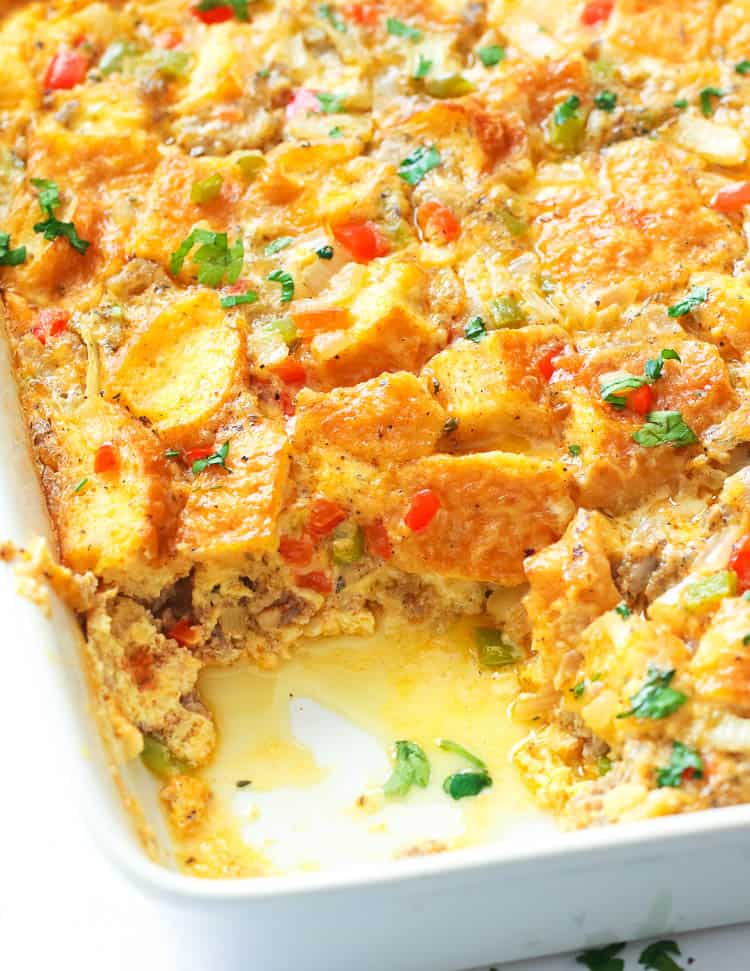 If you're looking for a super easy breakfast or lunch recipe for your leftover ham, then casseroles are a great alternative. I use pork sausage or leftover ham for this filling casserole. It has become something of a tradition after our holiday parties. Use leftover ham, butter, onion, bell peppers, lots of eggs, and cheese. There's something so comforting behind this eggy dish.
13. Hashbrown Breakfast Casserole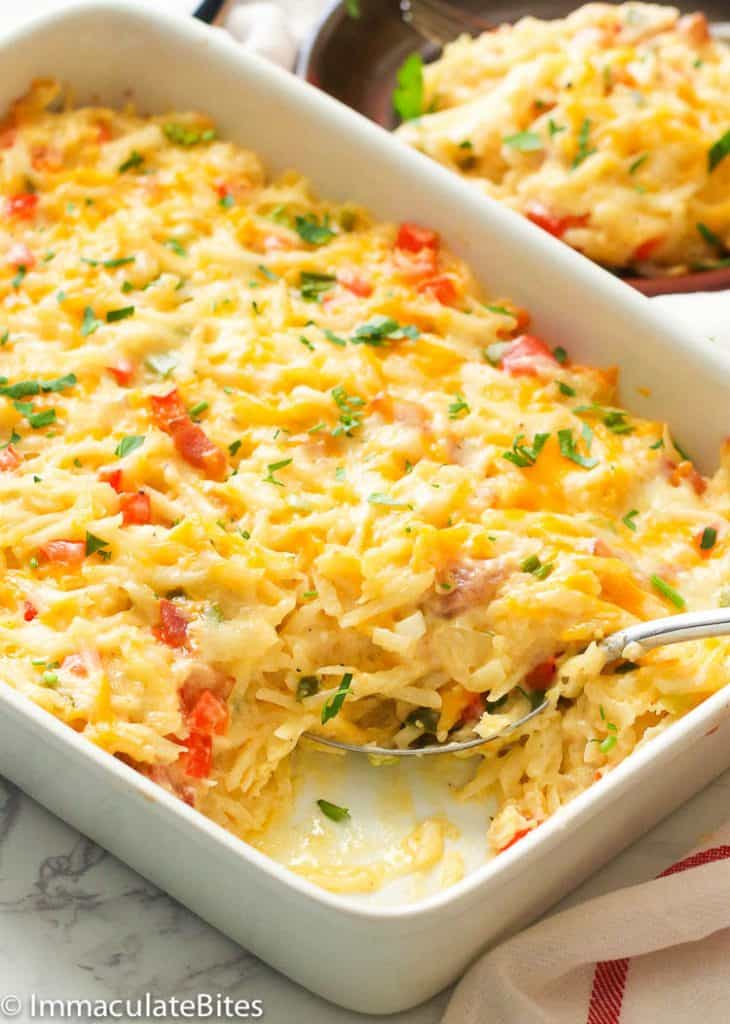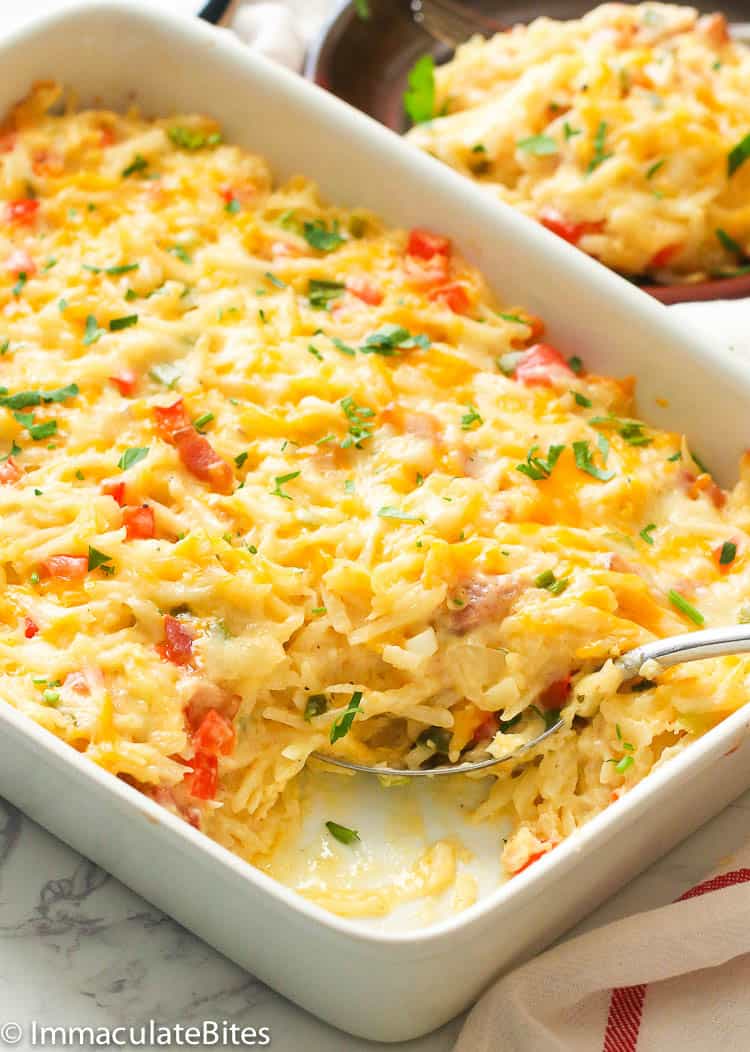 Crunchy and buttery, this casserole recipe is an excellent ham dinner idea. Think of this one as a giant hashbrown, which sounds good already, right? Potatoes and ham? Oh yeah, count me in! Also, having bacon, bell peppers, butter, flour, and shredded potatoes on hand will make it even more fabulicious. You'll also want some cheddar cheese and sour cream. Drooling!
14. Stovetop Mac and Cheese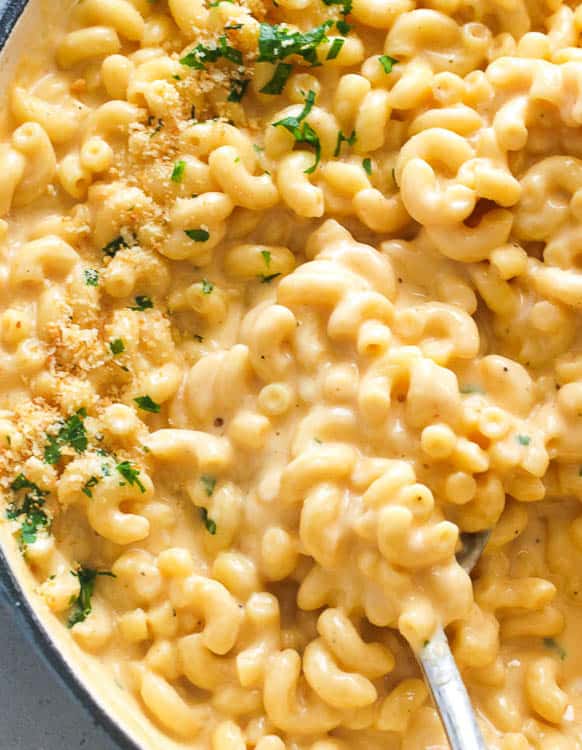 There are so many ways of making mac and cheese more exciting, and leftover ham is one of them. By the way, homemade mac and cheese is a thousand times better than the one that comes in a box. Evaporated milk, mozzarella, cheddar, and Gouda give this pasta a thick, creamy consistency. And ham is a delightful accent.
15. Egg Muffins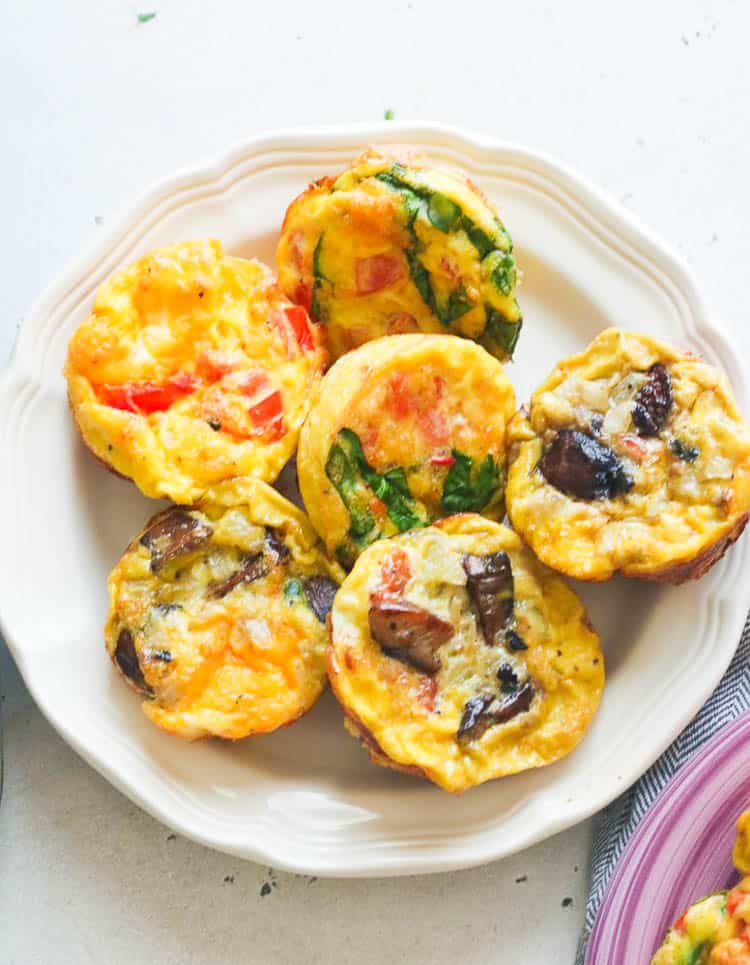 Let's finish this list with the lovely egg muffins. Tender, fluffy pillows filled with flavor. You can make these for breakfast or lunch. You can even take a few to work. Use a muffin tin, then fill it with a combination of eggs, mushrooms, bacon, ham peppers, and cheddar. Spinach is also a lovely addition!