Having a collection of ground beef recipes on hand is a life-saver on those nights that you need something fast and easy to put on the table. This is a list of my favorite go-to recipes that my family loves on a weeknight.
Cheers to ground beef recipes! When I'm too tired to cook, ground beef is an easy and economical way to get dinner on the table. Honestly, my family shouts in applause at the idea of spaghetti with meatballs, pizza, or something whipped together with my homemade hamburger helper.
Suddenly beef has become healthy food. Who would have thought? It's high in minerals, B vitamins, and protein. Yeah! Not only is it good for you but it's also convenient. You can buy it when it's on sale and freeze it in family meal size for whenever you need it.
So I've listed below some of my go-to recipes using ground beef. Let's dive right in!
The Best Ground Beef Recipes
One-Pot Meals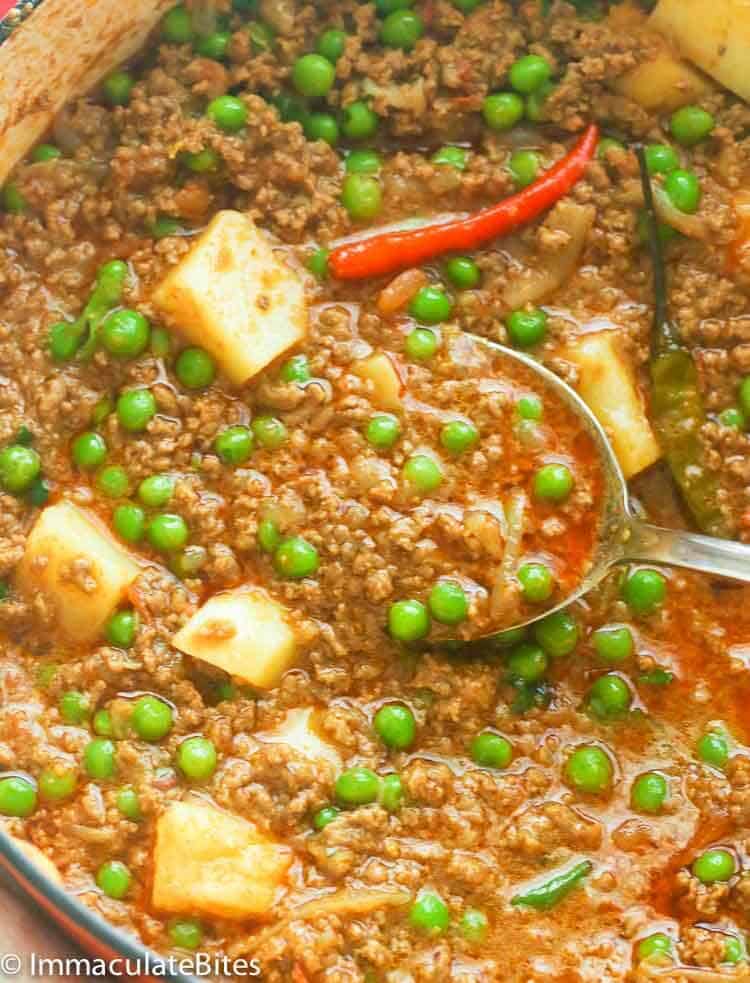 Curry is such an aromatic and comforting spice mix. This quick and easy South African meal with minced or ground beef, potatoes, and peas offers the best blend of curry powder, paprika, ground ginger, and other spices, perfect for even the busiest of nights.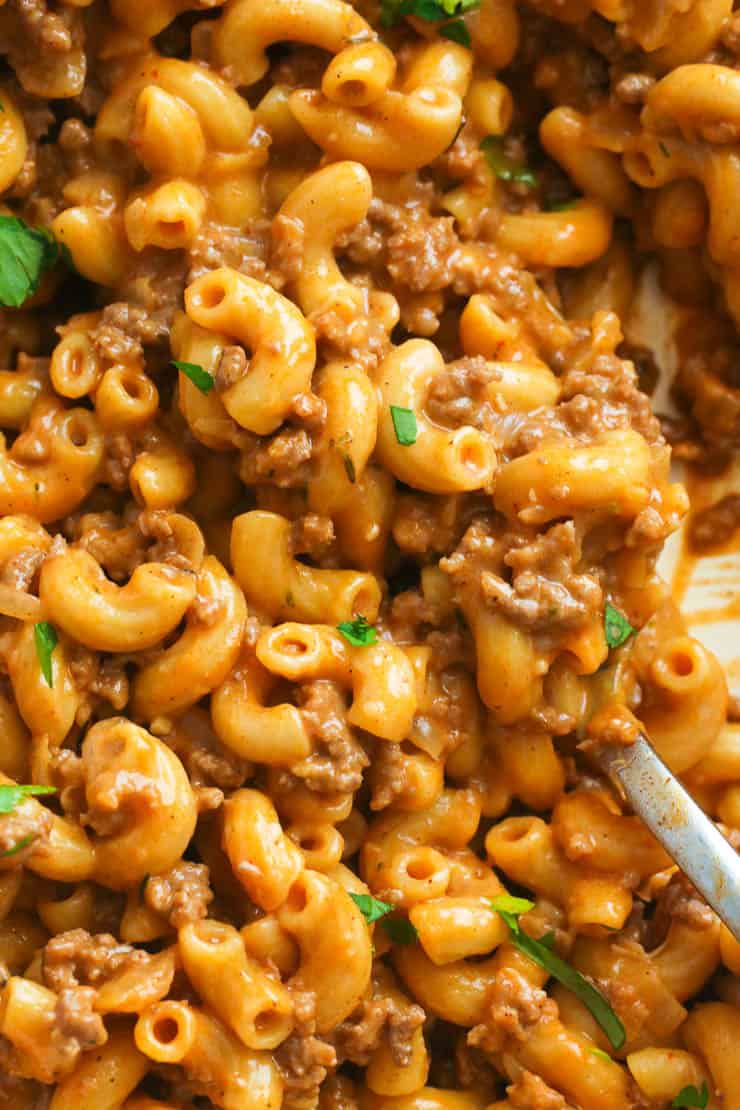 Homemade hamburger helper is not only more delicious than what comes out of the storebought box, but it's also much better for you. Add some macaroni and veggies, and you've got a hearty meal in a pot with time to spend with the family.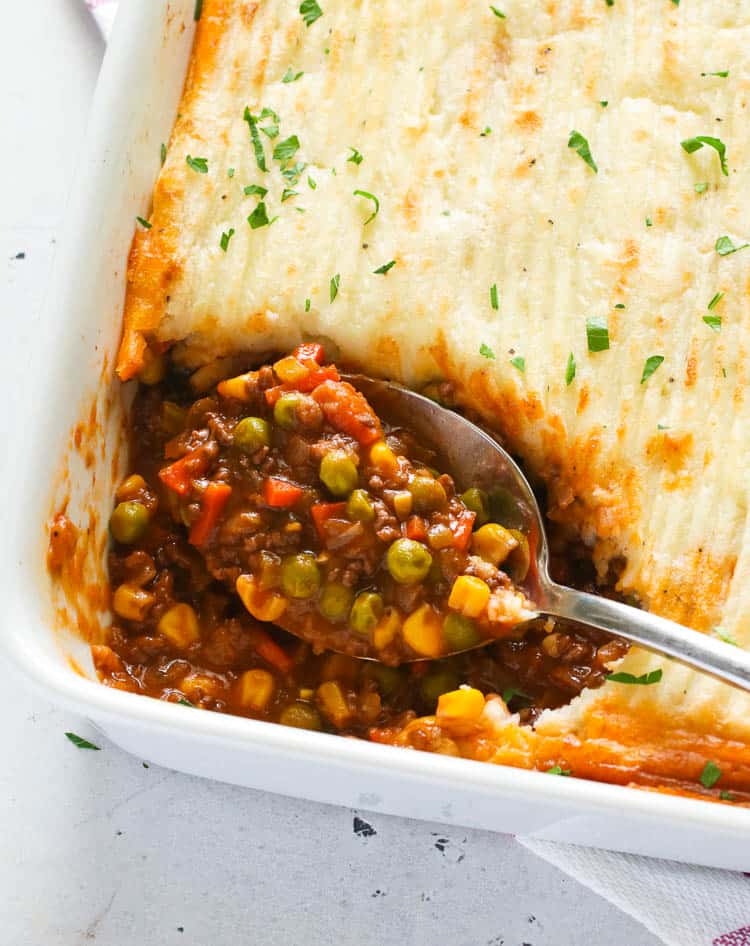 A hearty casserole meal with a layer of saucy ground beef and vegetables topped with buttery, creamy, mashed potatoes and baked until golden and slightly crispy on top. Always a crowd-pleasing comfort food!
4. Bobotie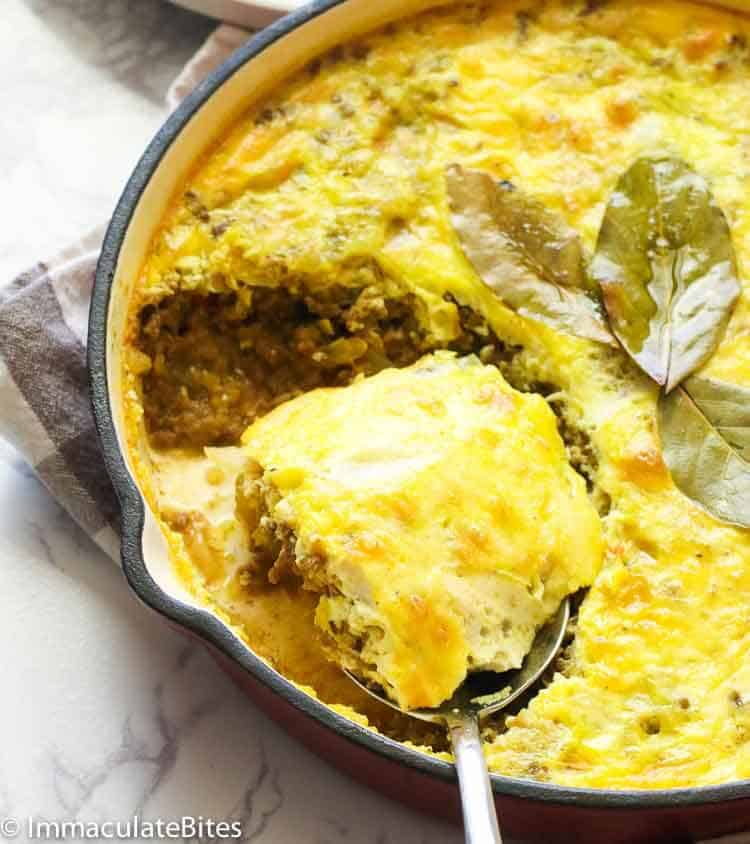 This hearty and comforting South African dish is made primarily of curried ground beef topped with milk and egg mixture and baked to perfection. It's Africa's answer to meatloaf, with more flavor and spice.
5. Moussaka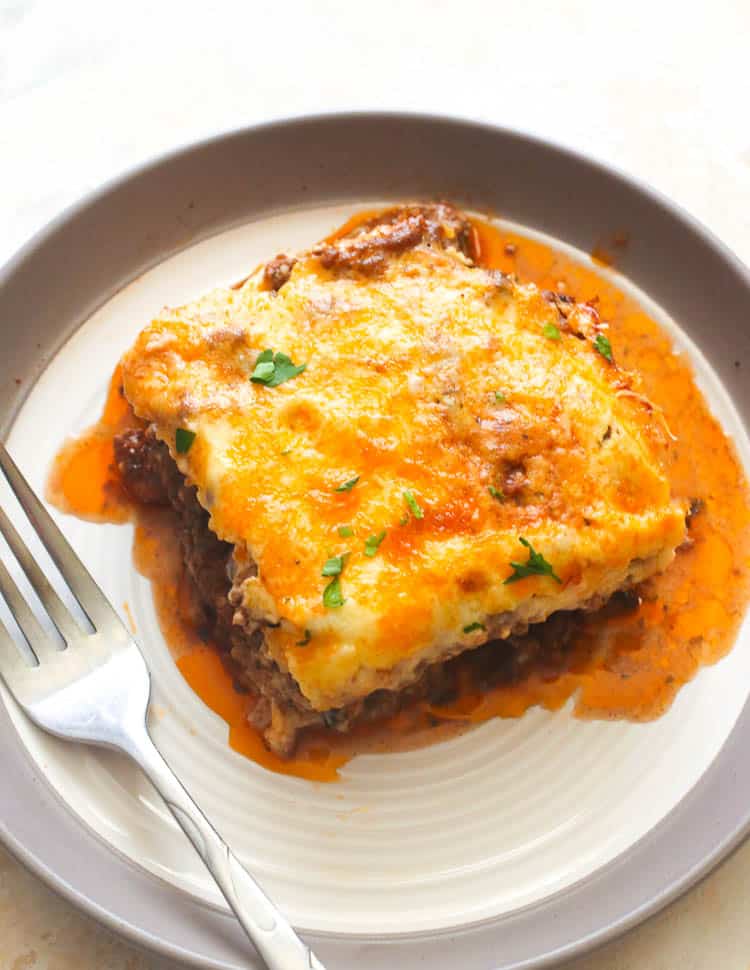 This classic Mediterranean dish with layers of seasoned roasted eggplant, tasty meat sauce, and creamy cheese sauce gets a flavor lift with this recipe. Who would have thought that cinnamon is so delicious with ground beef or lamb?
6. Pastelón (Plantain Lasagna)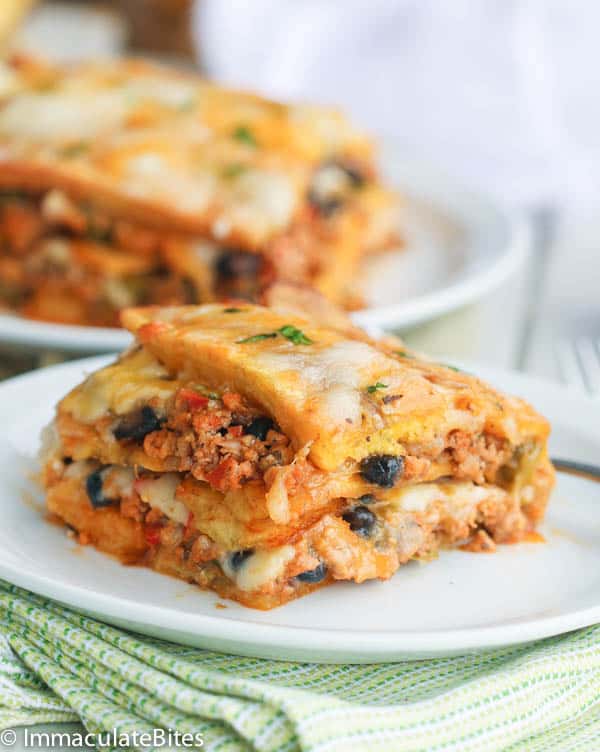 A gluten-free Latin-style (Puerto Rican) plantain lasagna combines sweet and savory flavors with layers of spiced ground beef, sliced plantains, and cheese. Absolutely incredible meal for rainy days or special days!
7. Easy Lasagna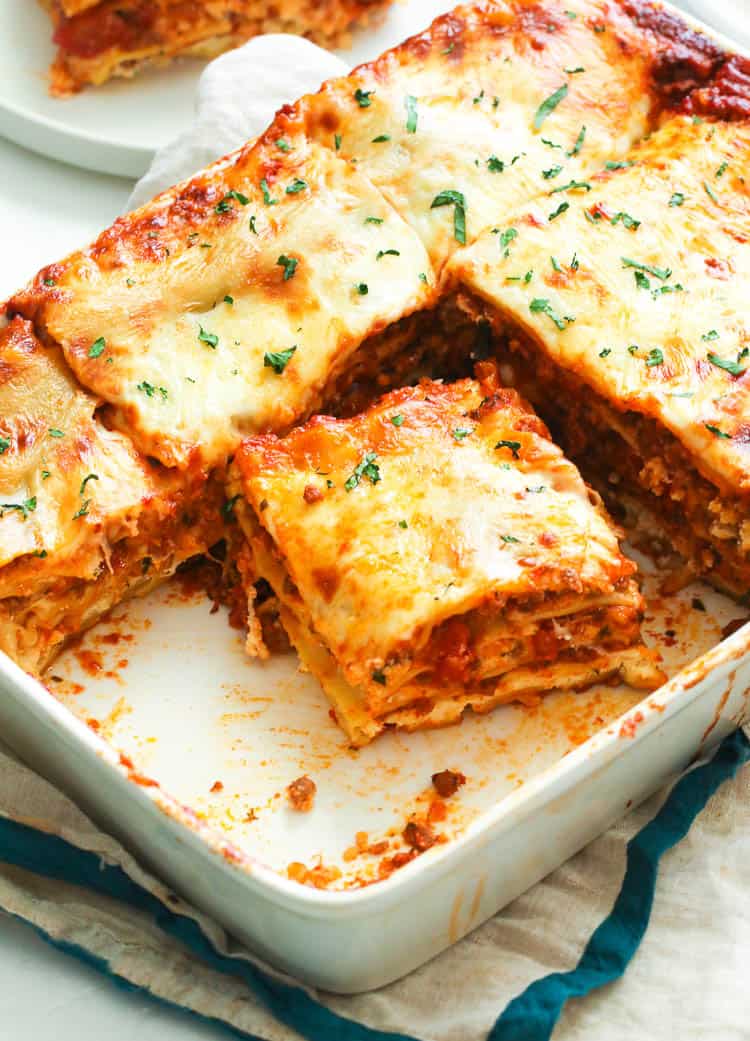 Lasagna is right up there with pizza as classic comfort food. What could be better than delicious layers of cheese, lasagna noodles, and rich meaty sauce baked until golden brown and bubbly? And it's a great make-ahead meal, too, because it always tastes better the day after!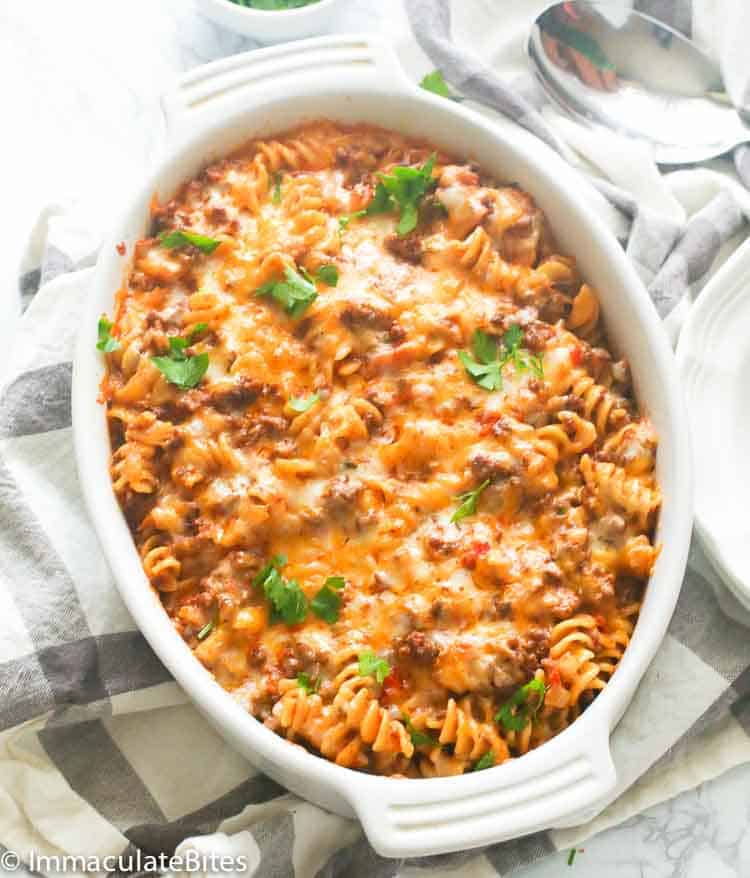 This super-easy ground beef casserole is an aromatic blend of spices, beef, tomatoes, and wonderful melty cheese. A quick and filling meal the whole family will rave about.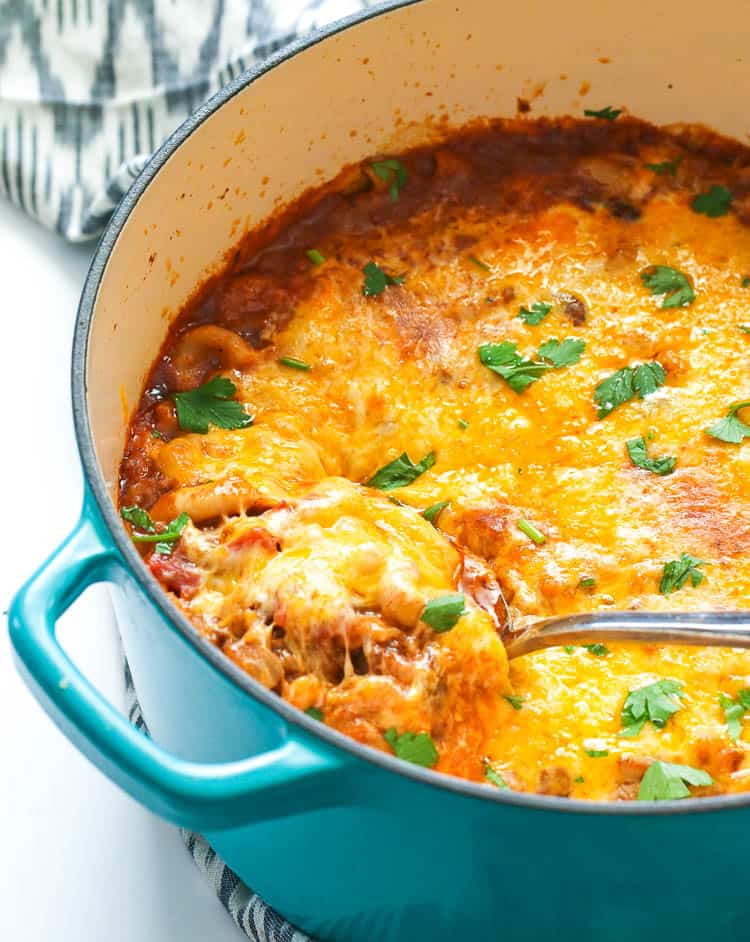 Ah, the wonder of it. Two of my favorite meals in one. Spicy chili together with creamy mac and cheese together for a family favorite that disappears almost as fast as I put it on the table.
This one tastes even better the next day, making it the perfect make-ahead when you know you're going to get home late and want something you can heat and eat.
10. Cajun Rice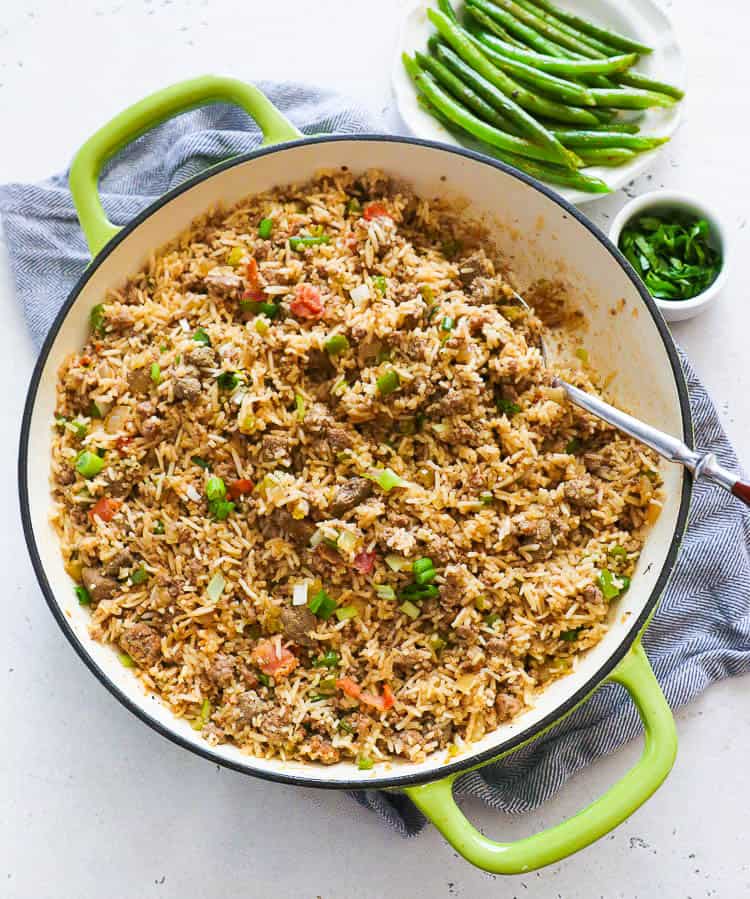 Cajun food is highly influenced by the French, Spanish, and West African heritage. The resulting Creole fusion is absolutely mouthwatering. That is probably why this easy recipe with ground beef and rice is one of my go-to comfort foods.
11. Picadillo
Puerto Rican food is spicy without tears. I love my food hot and spicy, but not everyone can take the heat. There is a pinch of cayenne so that you can adjust the spice to your tastes. However, garlic, oregano, and cilantro are must-haves for authentic flavors.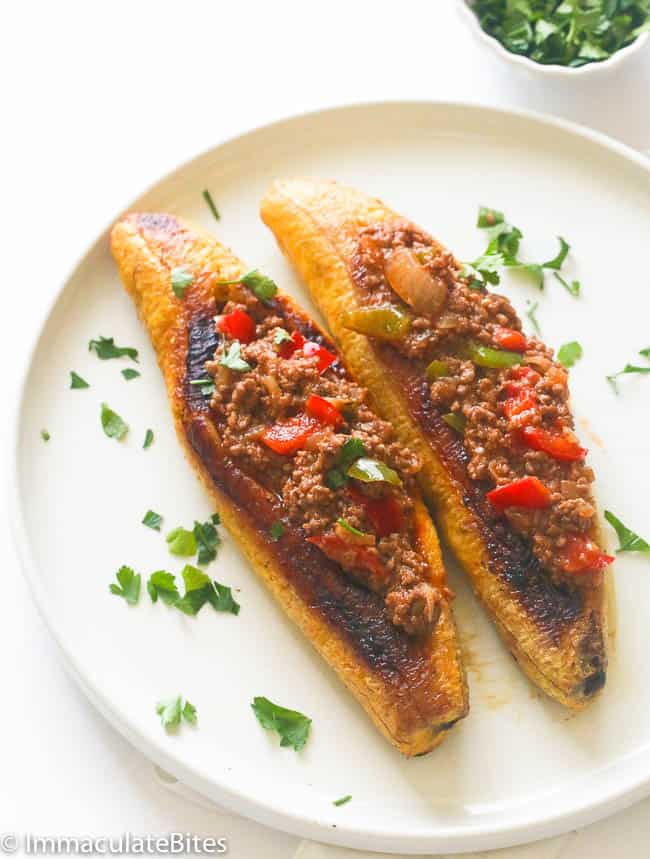 Plantains are a staple at my house. Don't get me wrong, I love twice-baked potatoes, too. But if I were forced to choose between the two, these stuffed baked plantains would win my vote any day.
Main Course Ground Beef Recipes
13. Easy Meatloaf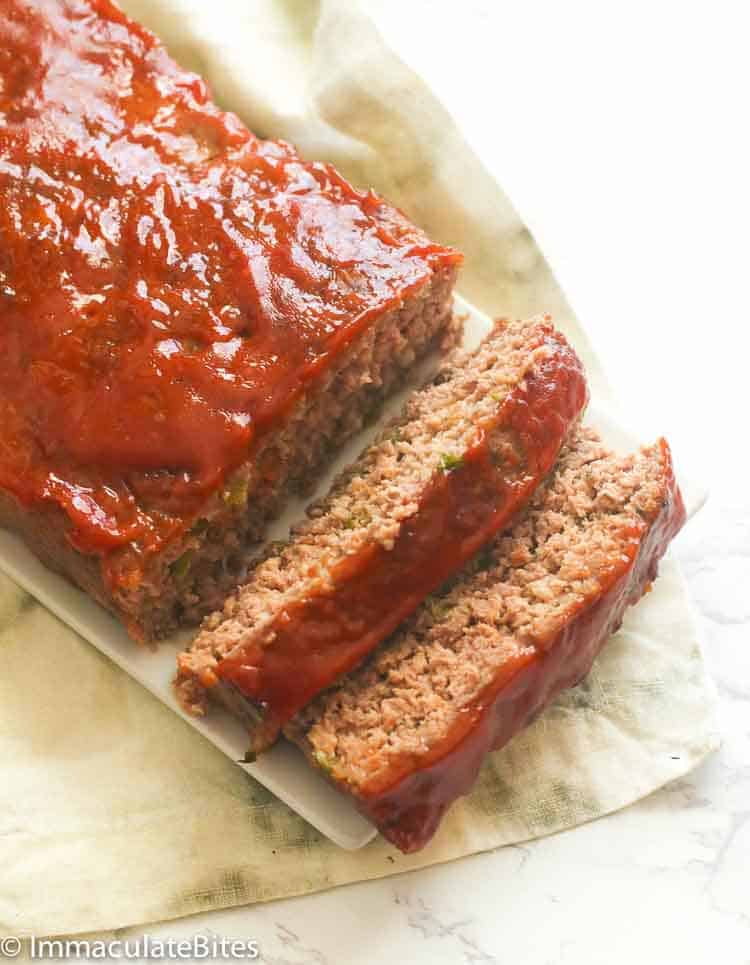 We cannot forget one of the most overlooked comfort foods. So often taken for granted, meatloaf is a super easy and fast way to get dinner on the table. That with mashed potatoes and a salad, and you're done.
14. Salisbury Steak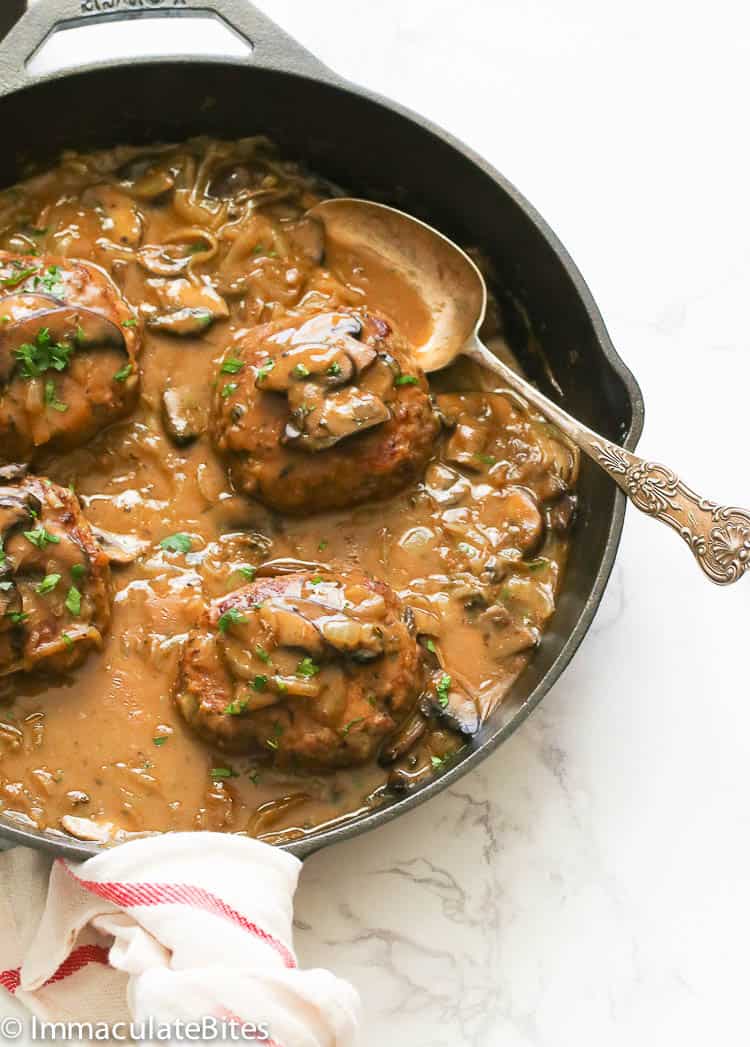 The poor man's steak is high on my list of fast and easy dinner recipes. Who of us can afford steak every night? That's what I thought. When you crave steak and only have ground beef, this is the recipe for you.
15. Patty Melt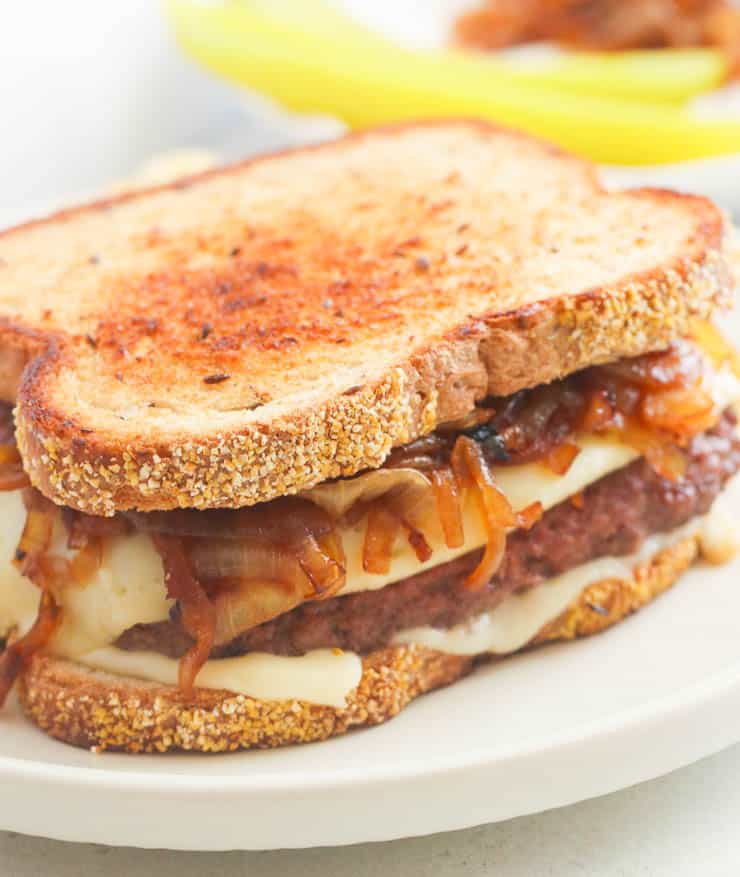 The perfect hamburger is here! OK, so it doesn't look like one because it uses regular toasted bread instead of a hamburger bun. What's wrong with that? I think less bread on my hamburger is a good thing. The melted cheese and caramelized onions are a definite plus.
Meatball Recipes
Why list meatballs separately? There are so many different ways to make these scrumptious balls of ground beef that you could have a different style every day for a month and not have the same one.
16. African Meatballs in Tomato Sauce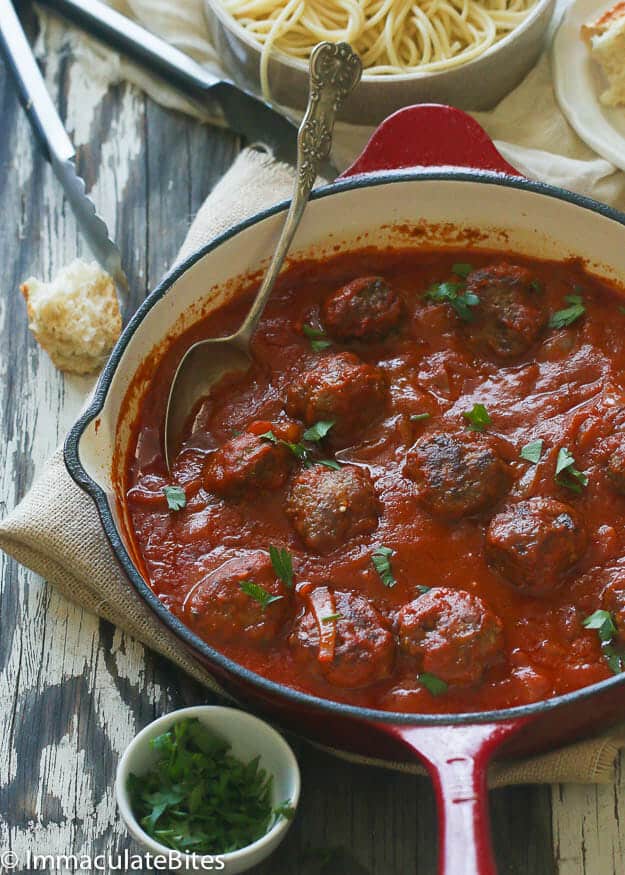 Soft and tender meatballs cooked in a spicy tomato sauce are ideal for making a big batch and freezing them to use later. Then it's easier to breathe on the more hectic weeknights and still throw together a good meal.
17. Baked Meatballs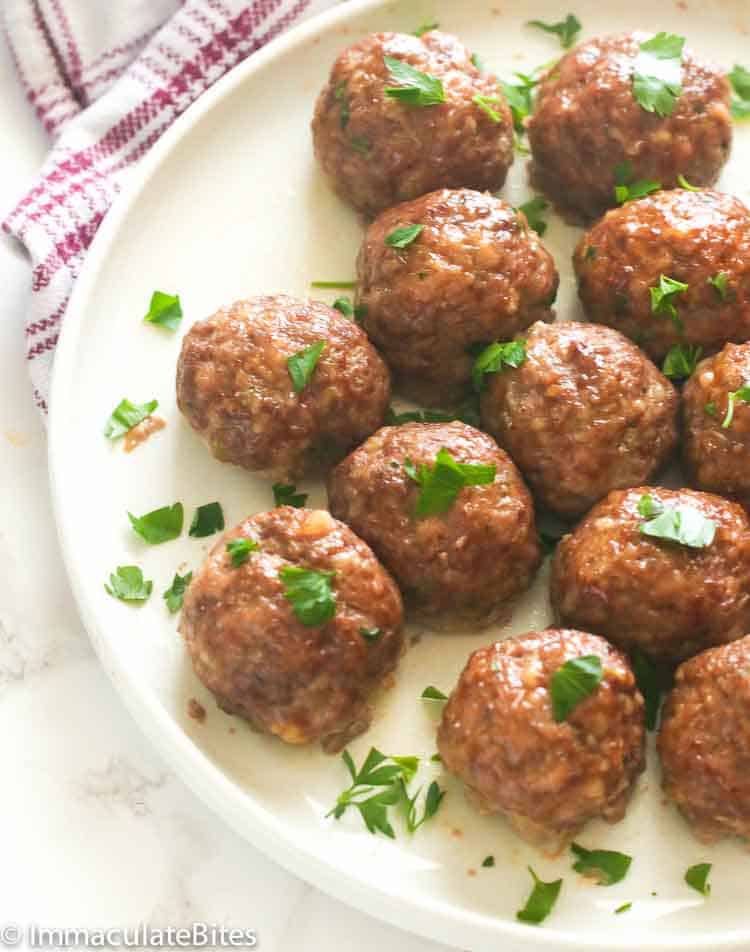 Fast, easy, and guilt-free, these meatballs are seasoned with herbs and spices and freshly grated cheese, then baked until beautifully browned on the outside and tender and juicy on the inside. Then just add your favorite sauce and pasta, and you're ready!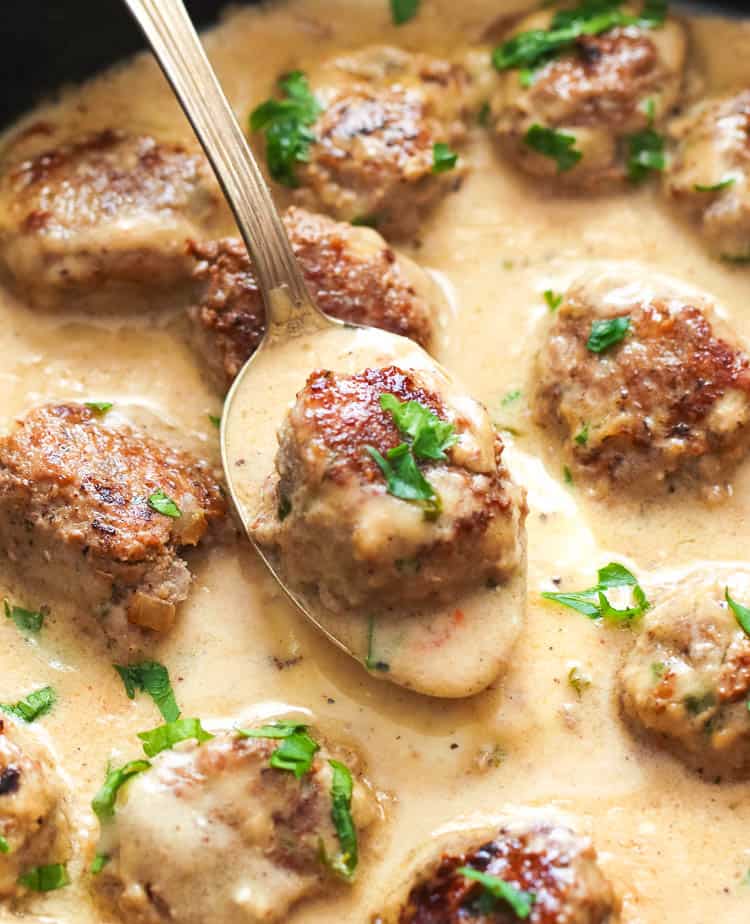 The secret to classic Swedish meatballs is the creamy, rich gravy sauce. Serve them over egg noodles or mashed potatoes for a hassle-free dinner on a busy weeknight!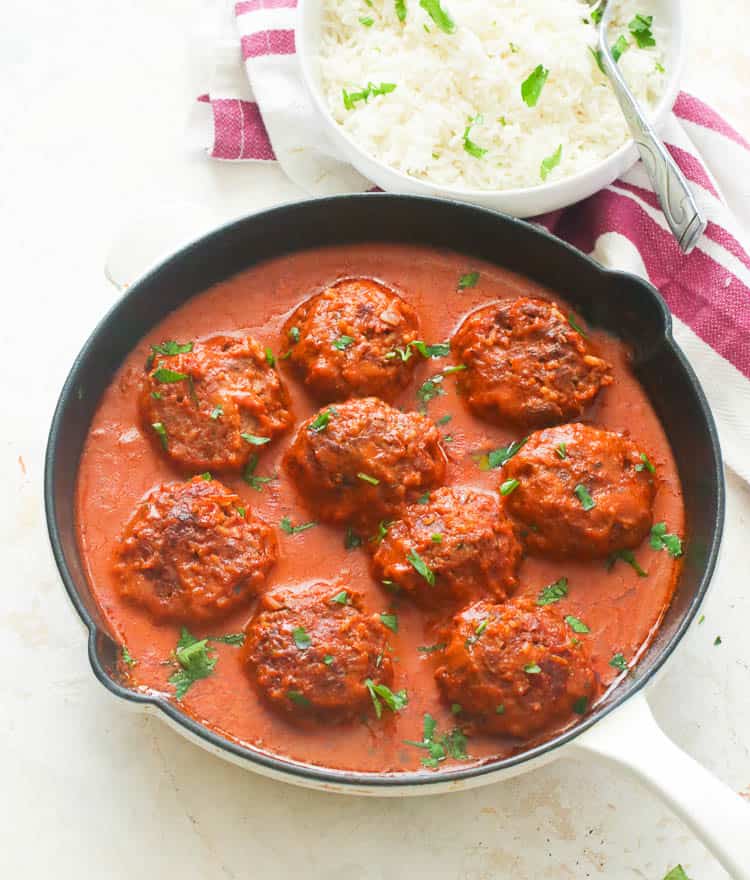 These tender and flavorful Porcupine Meatballs are made with seasoned ground beef and rice simmered in a simple yet delicious tomato sauce.
The best part is that you can have dinner on the table in less than an hour. These meatballs are perfect over pasta, mashed potatoes, or rice.
Soups & Stews
Ground beef is the perfect addition to soups and stews to turn them into hearty and filling food. And so delicious and warming on a cool fall or winter day.
20. Easy Chili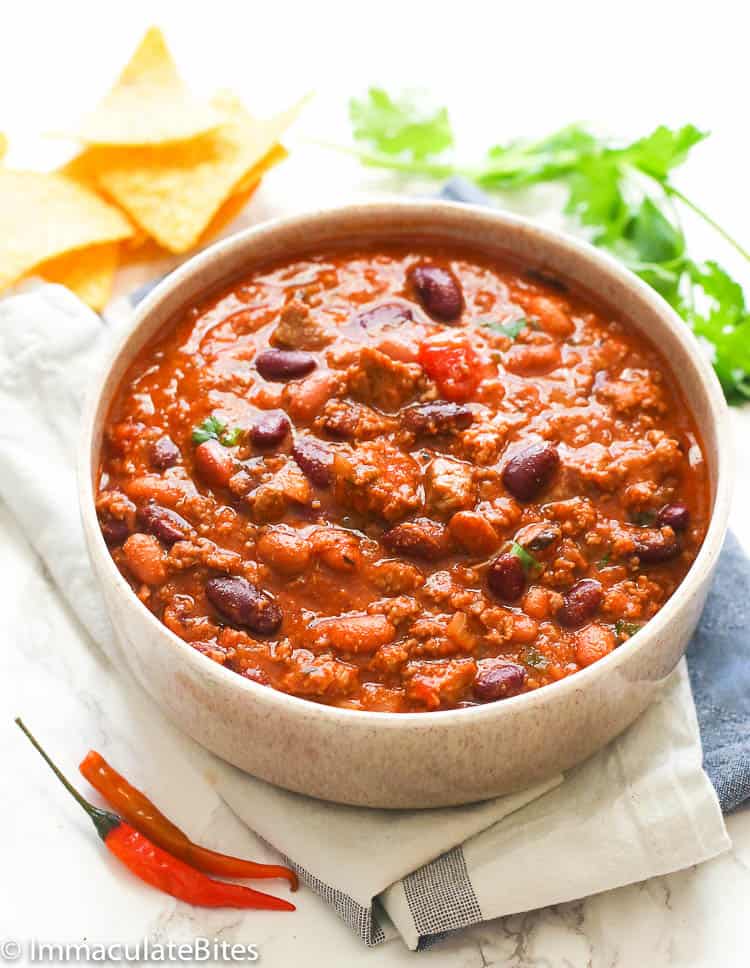 This winter comfort food features beefy goodness from diced beef and ground beef, beans, and seasoned with warm spices for a family-friendly meal. Even the picky eaters would gladly have seconds or thirds of this!
21. Taco Soup
The meaty goodness of this flavorful Taco Soup will warm your belly up! Tacos can be so messy. This hearty soup has all of the tasty ingredients without the mess.
Make this super easy recipe in the comfort of your kitchen in just a few minutes to satisfy your cravings!
22. Lasagna Soup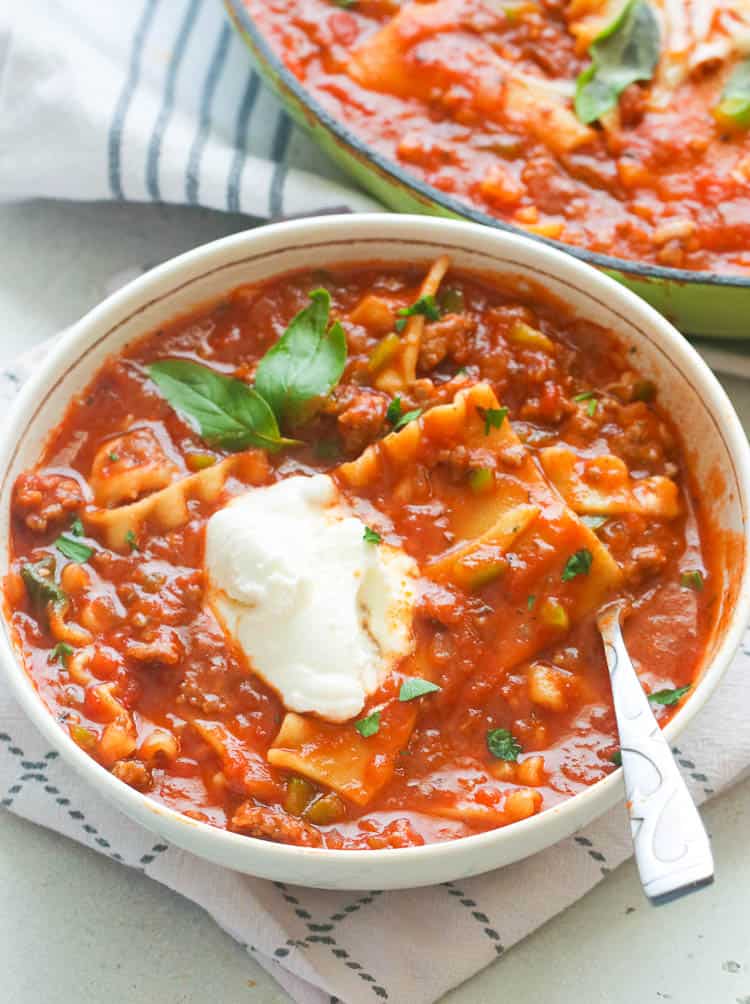 Lasagna has always been one of my favorite comfort foods. This lasagna soup is a faster and easier meal that will warm you up in a chilly rainy season.
The thick beefy tomato sauce makes an irresistible aroma mixed with heavenly herbs and slow-cooked to perfection that guarantees to make you feel better.
23. Albondigas Soup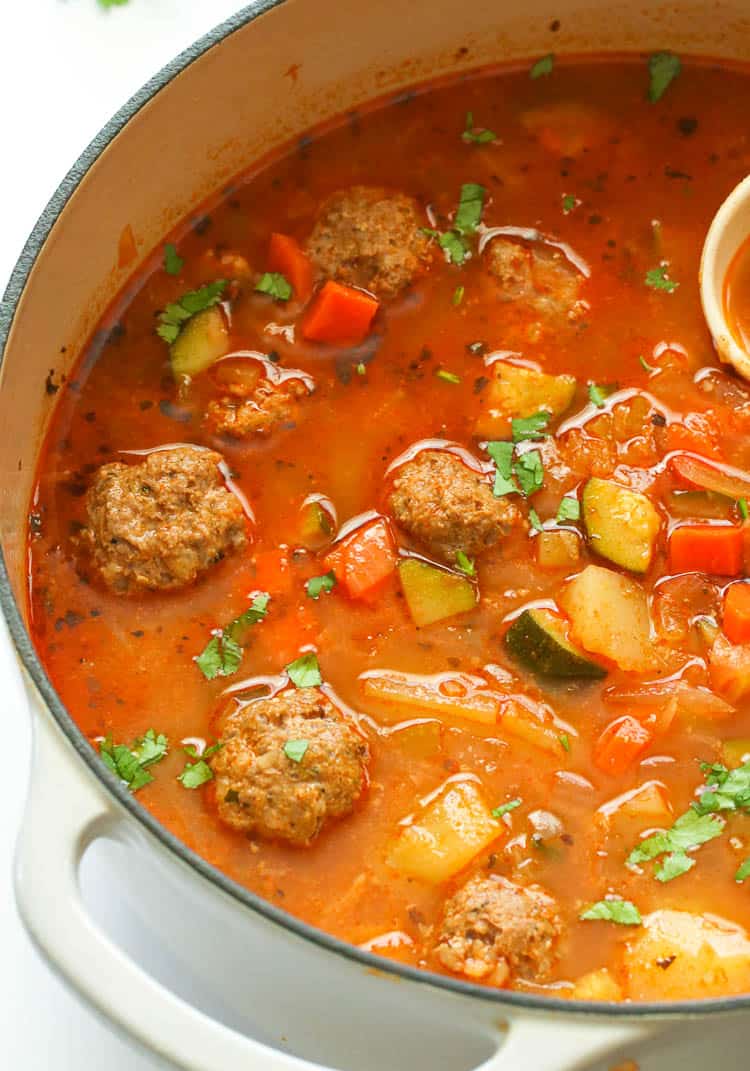 This thick and hearty soup or stew with delicious Mexican spices is the ultimate in comfort foods. With potatoes and veggies thrown in, it's not just soup; it can be a one-pot meal.
Other Ground Beef Recipes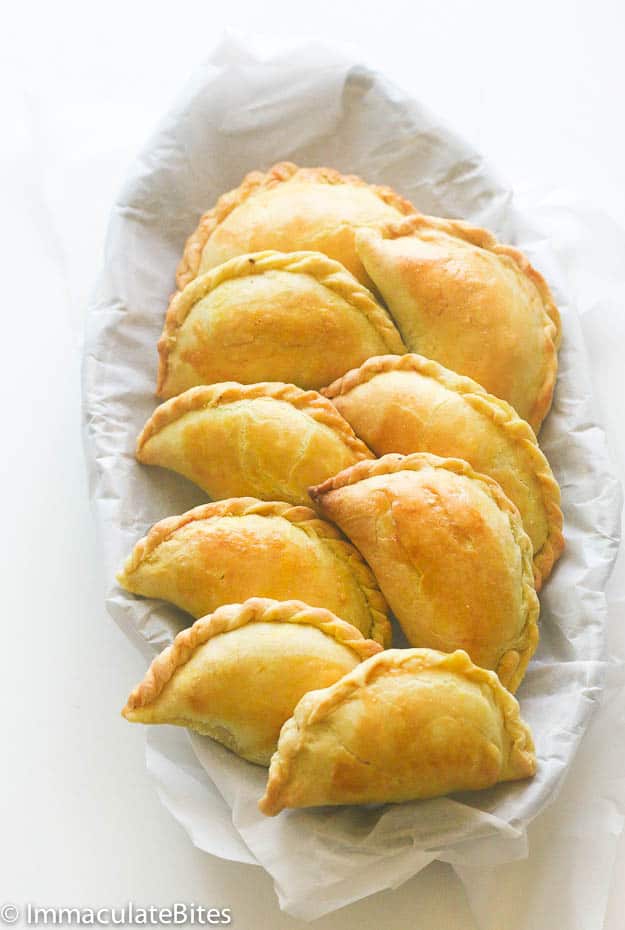 This spicy ground beef mix is perfectly wrapped up in an incredible and easy dough for a great snack or fast dinner. Turmeric gives the dough a beautiful golden color and an extra kick of flavor. These are so easy to freeze and have ready for when you don't have time to cook.
25. Philly Cheese Steak Sloppy Joes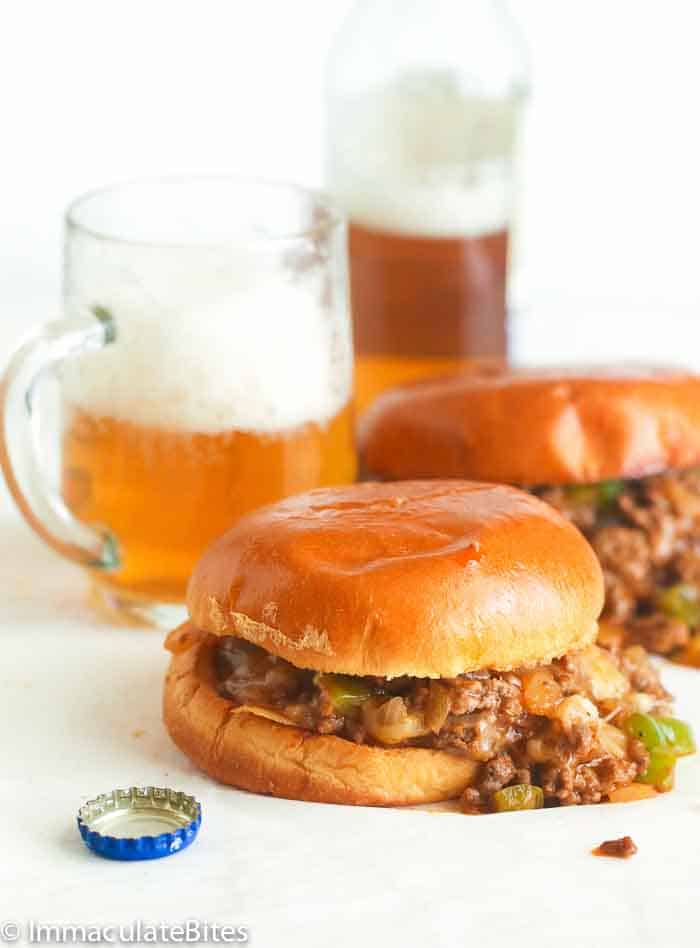 Philly cheesesteak sandwiches are so tasty, and so are sloppy joes. So why not mix them for an easy, crowd-favorite sandwich. Ground beef, onions, ketchup, Worcestershire sauce, and other seasonings served on a hamburger bun are the perfect family picnic solution.
26. Stuffed Green Bell Peppers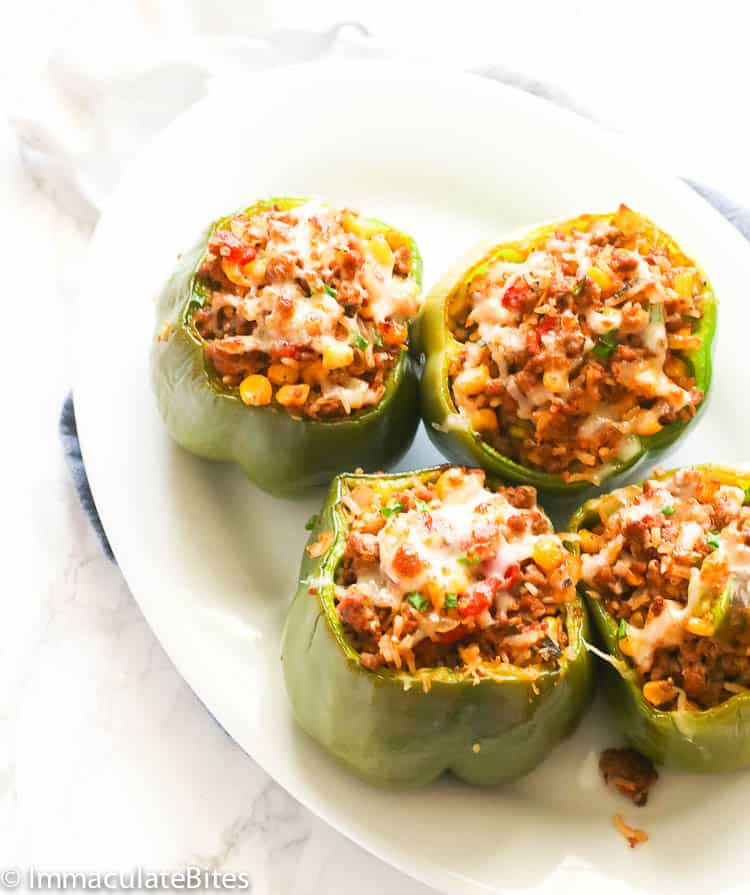 I don't know of anyone who didn't have stuffed peppers as a child. The moms and aunties out there knew what was good for us. You can have this easy-to-make side or main dish using minimal ingredients ready in no time.
27. Stuffed Shells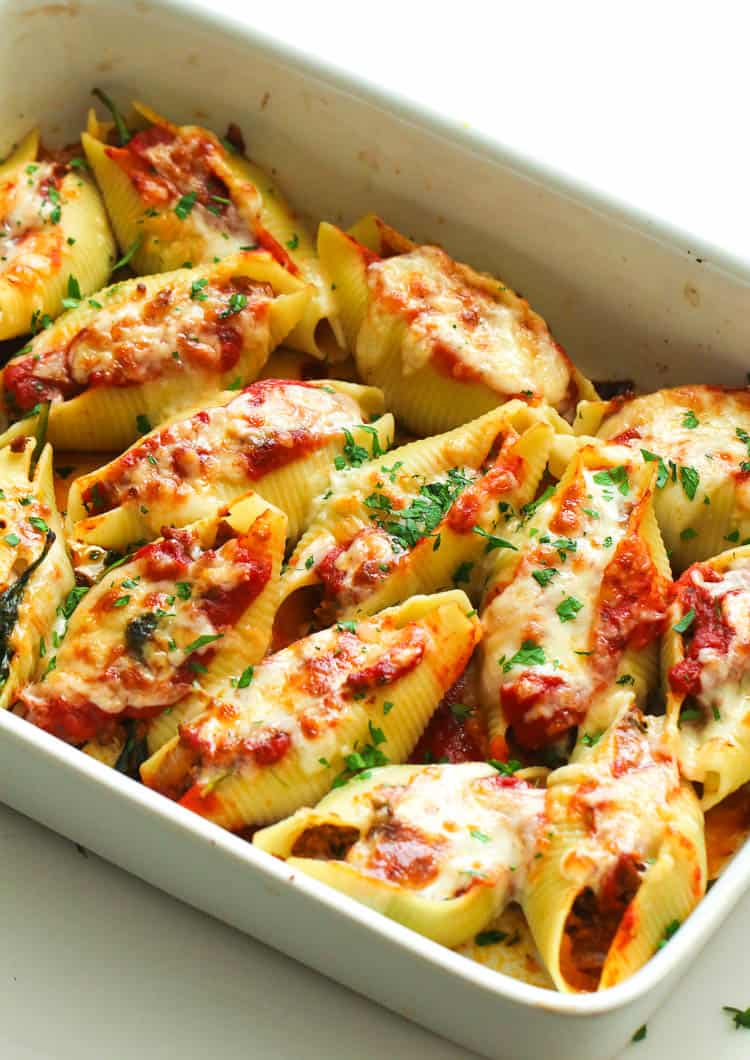 There's something so cool about stuffed shells. They're easier to make than it looks. Not only that, this casserole made with jumbo pasta shells, seasoned ground beef sauce, spinach, and cheese can be made ahead for a relaxed dinner with the family.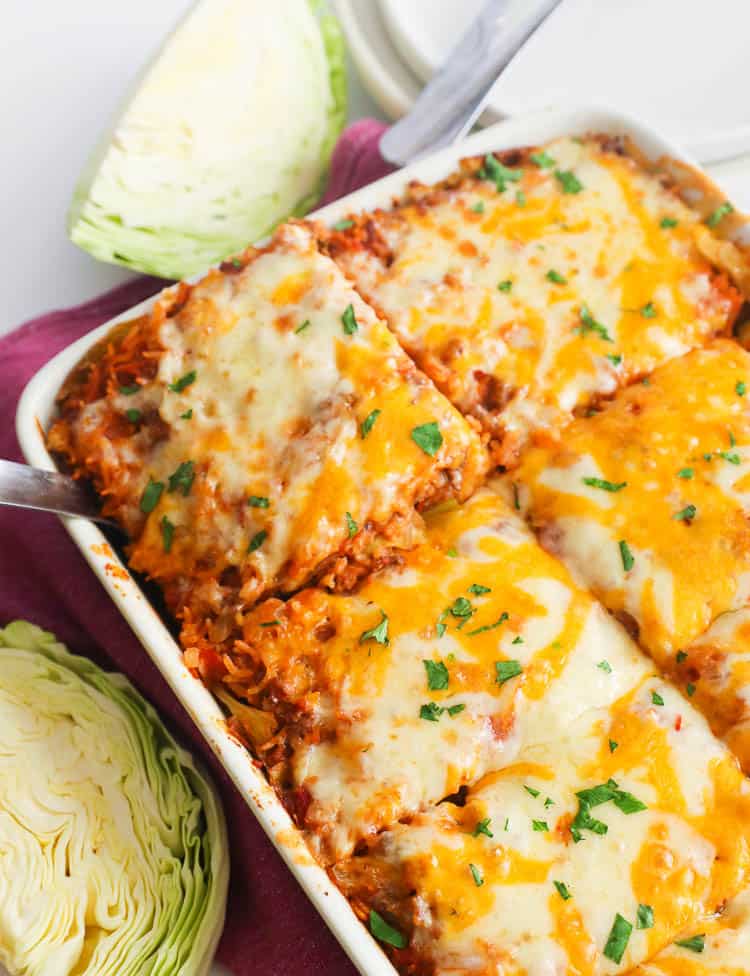 Cabbage rolls are classic German comfort food that has infected the world. And why not? The flavorful blend of browned ground beef, cheesy topping, and soft and crunchy cabbage, all rolled in one super-easy casserole!
29. Bolognese Sauce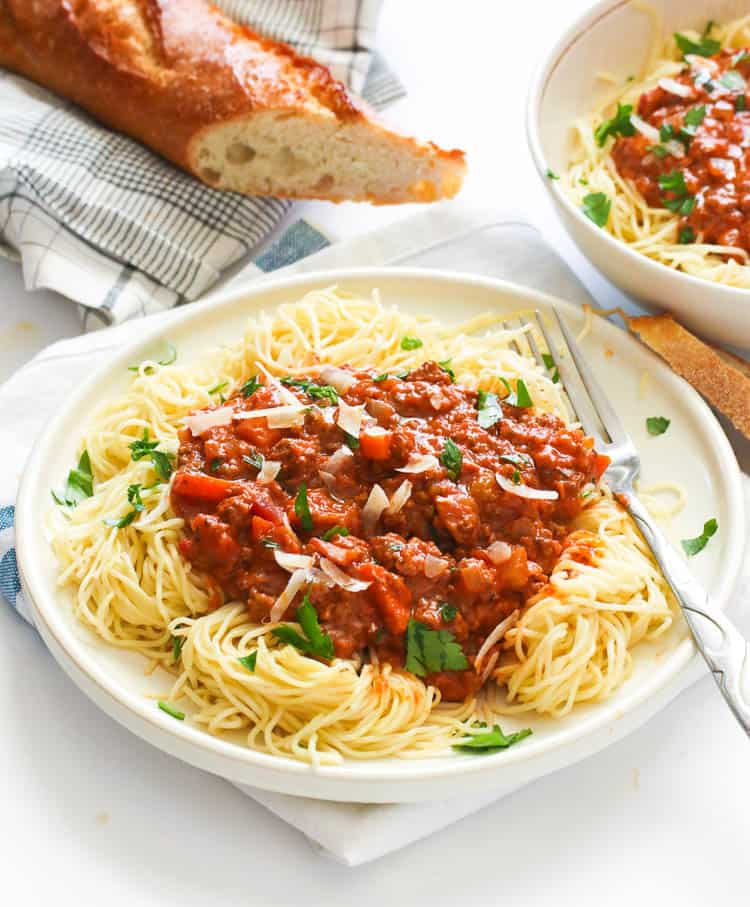 The perfect meaty sauce over spaghetti served with garlic bread, and a big salad is a quick and simple meal for those rushed evenings. A taste of Italy with all its herbs and spices is guaranteed to make you feel better.
30. Piononos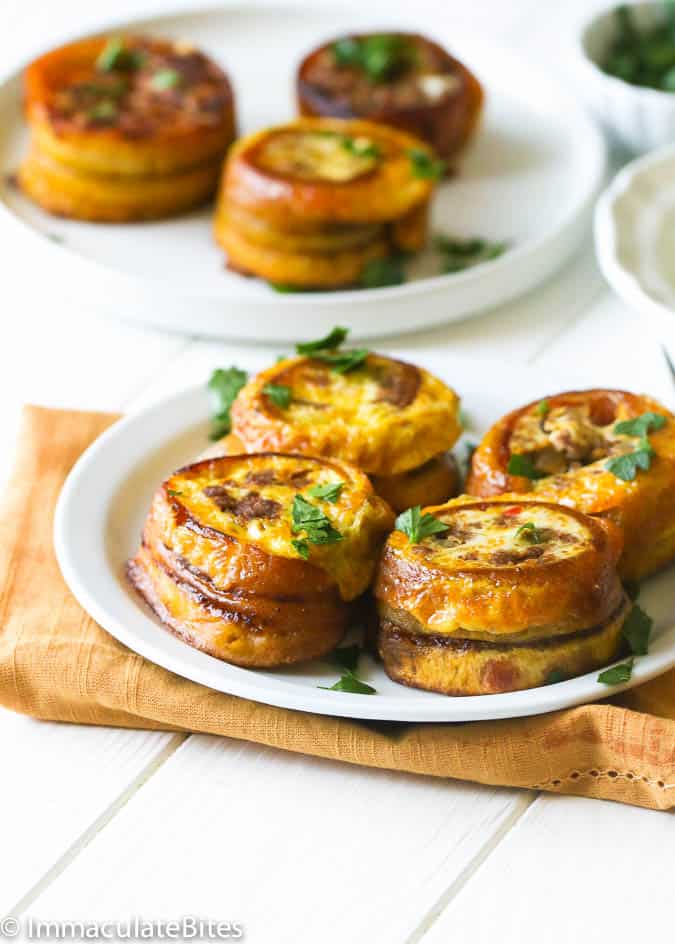 Picadillo was mentioned before, and it's a required ingredient in these awesome stuffed plantains with a Caribbean flair. To make it even more convenient, double the picadillo recipe and freeze half of it for when you want stuffed plantains.😉
Do you always have ground beef stashed in your freezer? Any favorite ground beef recipes on the list that you make regularly? Let me know in the comment section.
Print
Ground Beef Recipes
Having a tried and true collection of ground beef recipes is a great way to make your life easier at dinner time. These recipes are my favorite go-to's when I'm in a rush and need something quick and easy.