The Fourth of July is a special day for family BBQs, spending time together, eating, and watching fireworks. Whether your family is celebrating at home or partying at the beach or park, these mouthwatering recipes will make it unforgettable.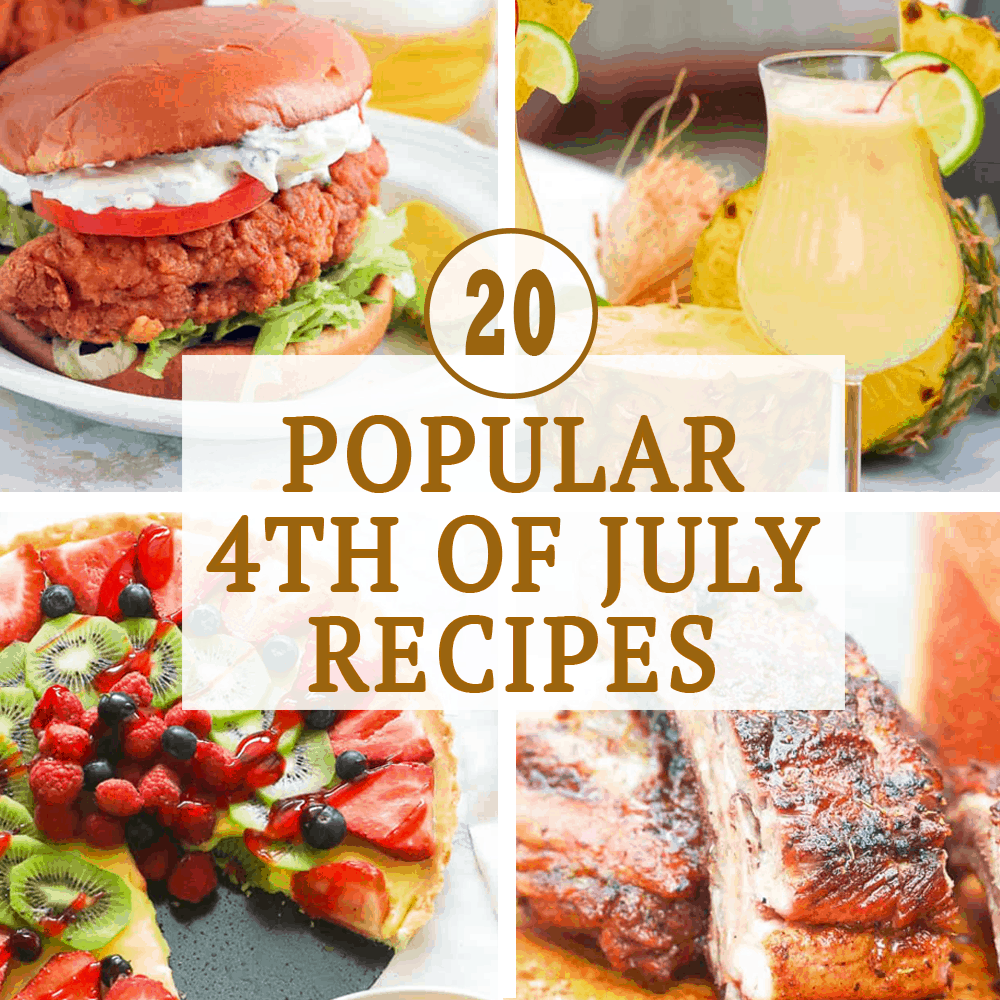 I love cooking out with family and close friends, and, of course, I love steak. Cookouts are the to bust out ALLL the soul food with loved ones right?! However, a good selection of both beef and chicken will make everyone on the guest list happy. While the kids guzzle the lemonade, adults can enjoy refreshing summer cocktails, like my favorite tropical drink, piña colada.
My collection of favorite 4th of July recipes will have you celebrating red, white, and blue without breaking a sweat. Celebrating Independence Day should be fun, not stressful.
4th of July BBQ Recipe Ideas
Besides the usual hamburgers and hotdogs, these recipes are perfect for your list of 4th of July recipes.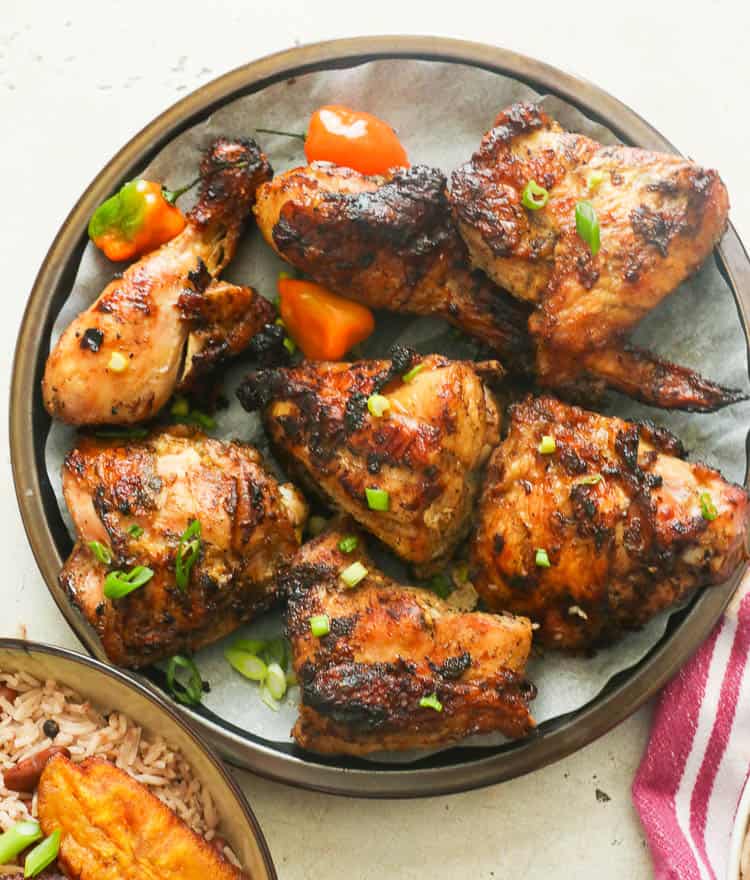 Spicy hot grilled chicken with a tropical flair will set off fireworks of flavor in your mouth. Marinate the chicken the night before with this super-easy marinade for a mouthwatering 4th of July recipe.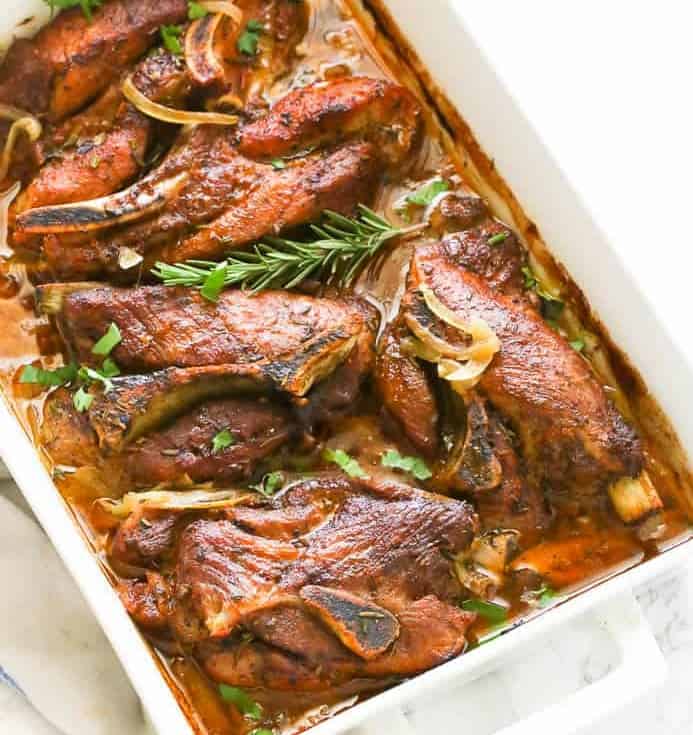 Slow-roasted ribs are the bomb! It's so quick to throw it all together. It takes time to slow roast anything, of course, but that's not an issue because, once it's in the oven, it just about takes care of itself.

3. Marinated Grilled Chicken Breast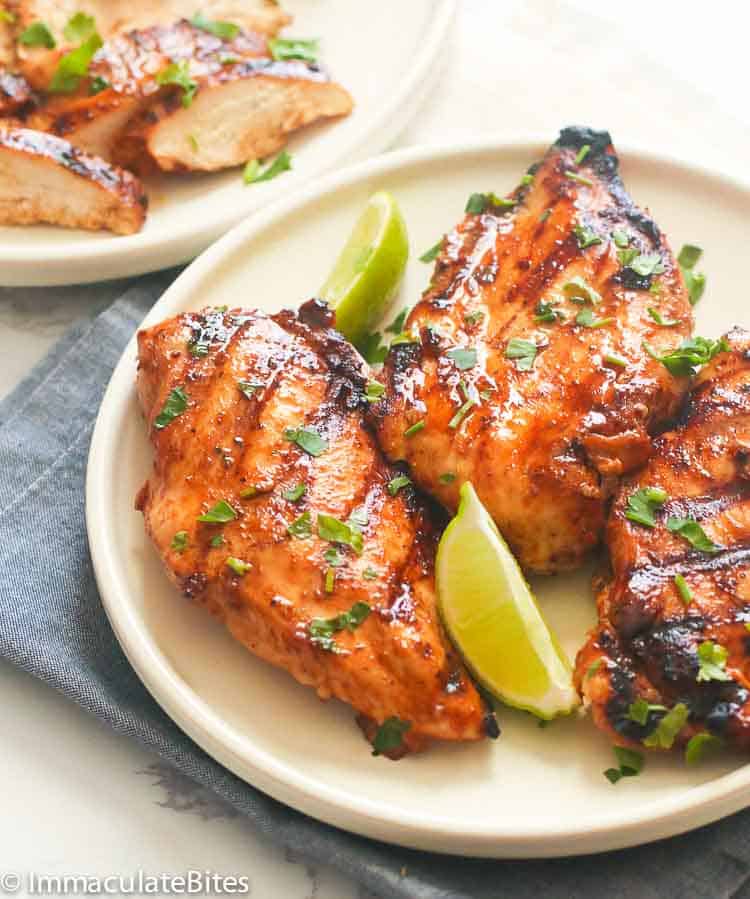 Not everyone is a beef-lover like me. I don't understand it, but I get it. So here's a healthy and tasty alternative grilled recipe perfect for your family BBQ.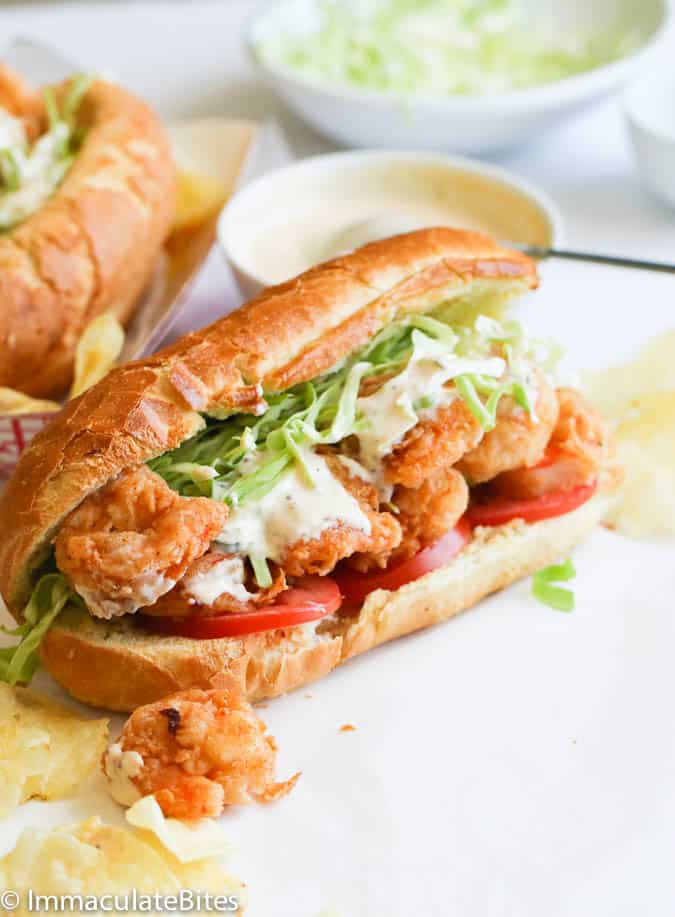 The first time I tried this incredible sandwich in New Orleans, I was hooked. Blackened shrimp is stacked on a deliciously fresh French roll, then smothered in a drool-worthy remoulade sauce that is so easy to make yourself.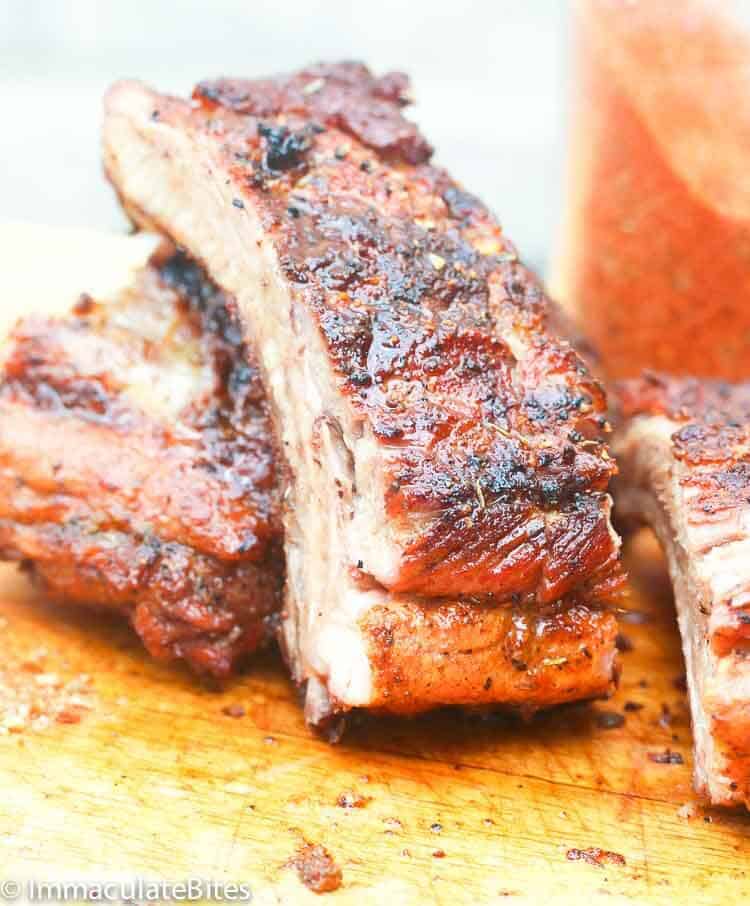 Smokey, juicy, bad to the bones baby back ribs – what's not to love? With just 4 simple ingredients, including my homemade BBQ sauce HERE, you'll have everyone licking their fingers for these outrageously delicious ribs. That's how good it is!
The classic grilled meat for the 4th of July or other family cookout is hamburgers. It's so easy to put all the condiments you need on the table, stack the buns in a basket, and the sliced cheese on a plate. Then, as the hamburgers come off the grill, everyone can make their own the way they want.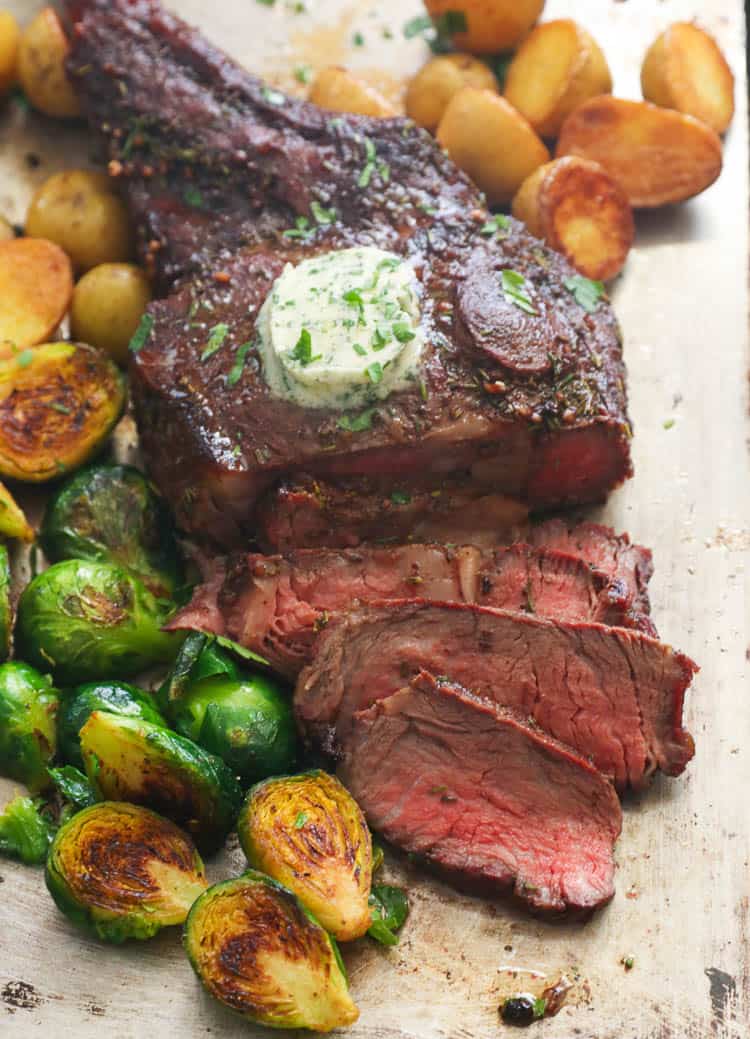 Also known as a cowboy steak, this bone-in ribeye steak is ideal for a special occasion BBQ. It's French trimmed for elegance, but I'm sure the cowboys that used to enjoy this steak way back when didn't care about that.
8. Here
There's just something addictive about chunks of spicy skewered beef with sweet peppers, and onions on the grill.
The Mediterranean flavors are so mouthwatering, and you can use just about any cut of meat for this versatile dish.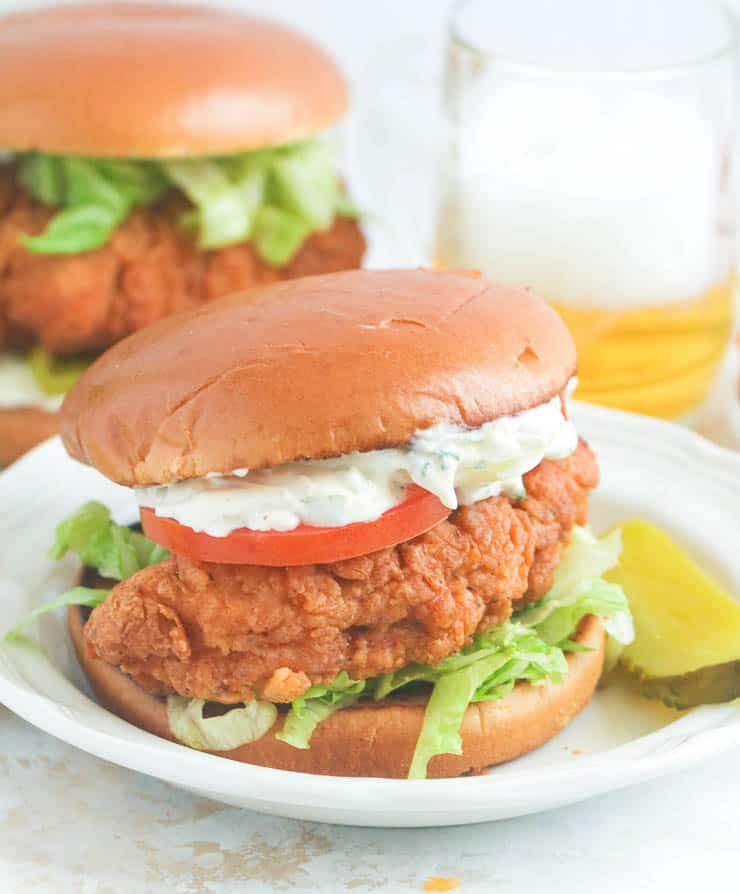 4th of July is not just for grilled meat but also for burgers and sandwiches. And this Chicken Sandwich here is always a hit for both kids and adults.
From the perfectly toasted bun to its tendery juicy chicken, everything in this sandwich screams good food on a sunny day. Feel free to customize the veggie fillings to suit your liking!
4th of July Sides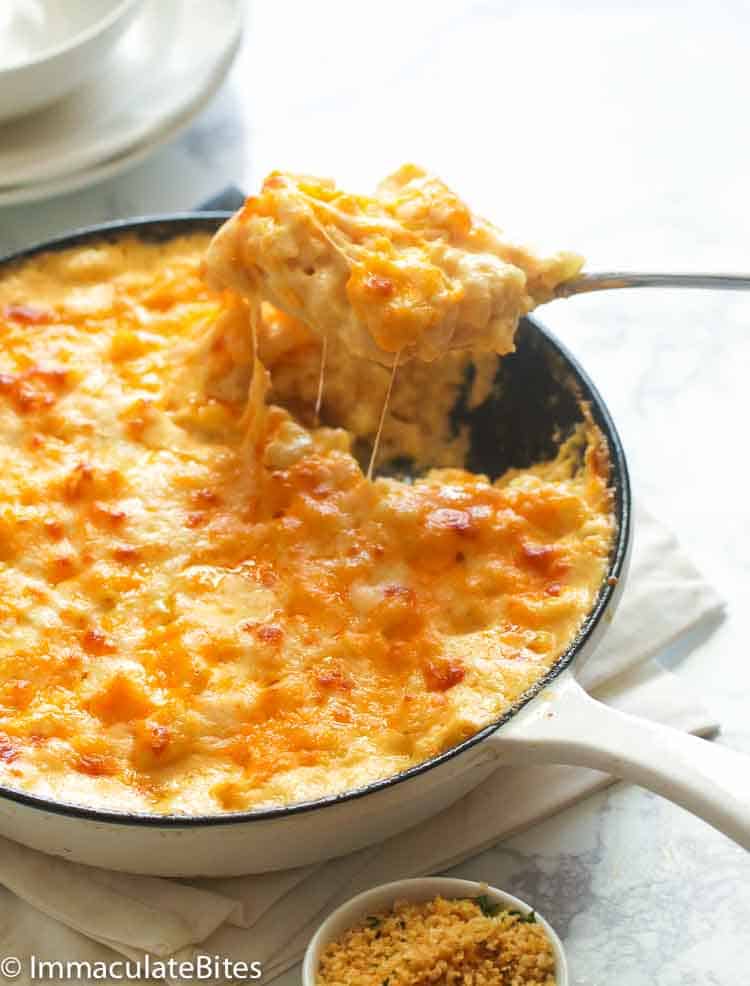 Forget that boxed stuff from the store (oops, sorry). You can't beat fresh ingredients and real cheese. And my baked version is so simple it will give you more time for what you really want; time with your family.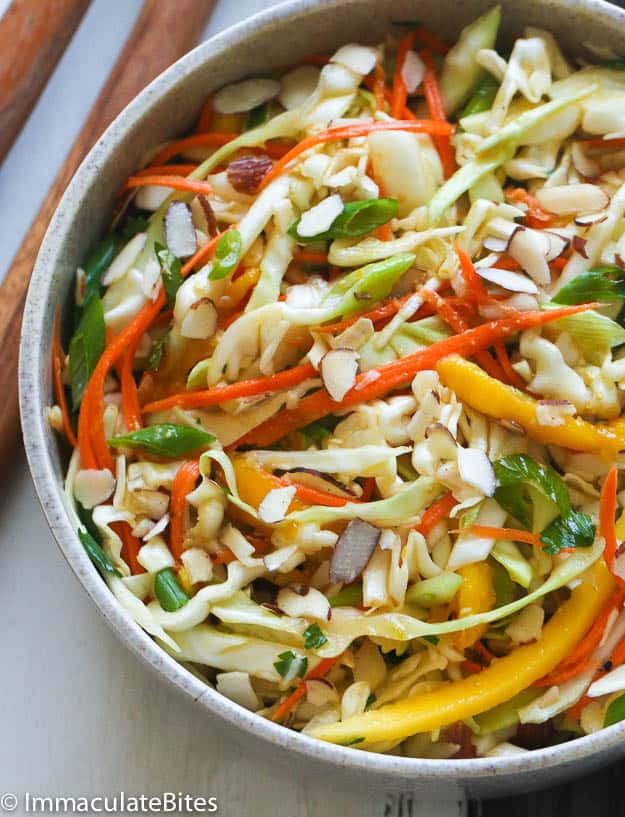 Coleslaw is a must-have at any BBQ, even more so on the 4th of July. I absolutely love the tropical twist the mango gives in this mayo-free recipe. No wonder it's among the top recipes on the blog during this time of the year.
No BBQ or cookout would be complete without baked beans. The smokiness of the bacon and the sweetness of molasses give these beans a fantastic flavor. Don't feel guilty if you use canned beans to save time.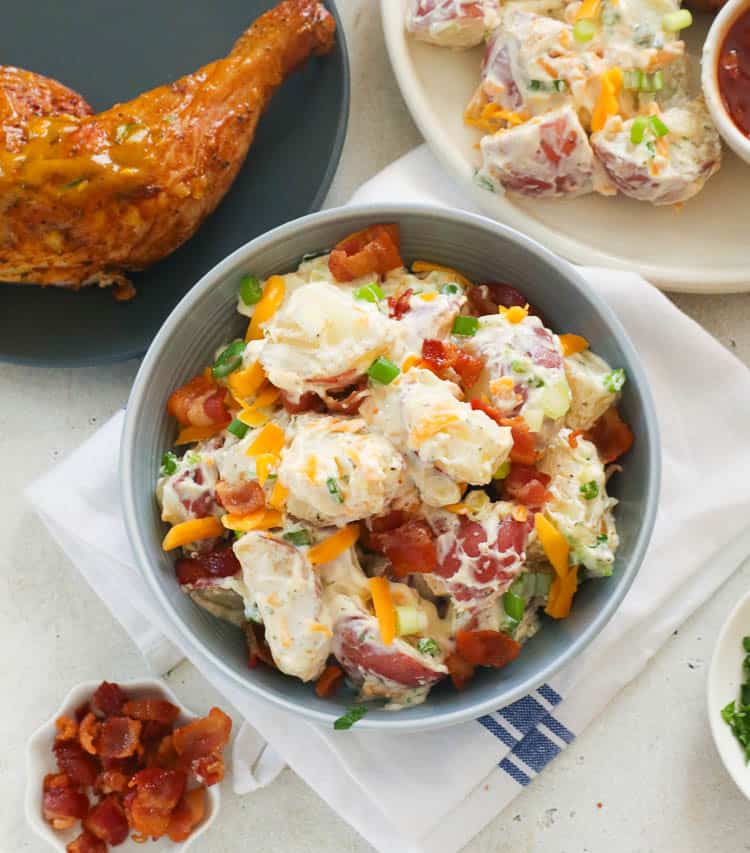 -One more 4th of July recipe that is an absolute requirement is potato salad. The creaminess of ranch dressing, the salty smokiness of bacon, and the spiciness of my homemade Creole Seasoning make it irresistible.
14. Carrot Pineapple Raisin Salad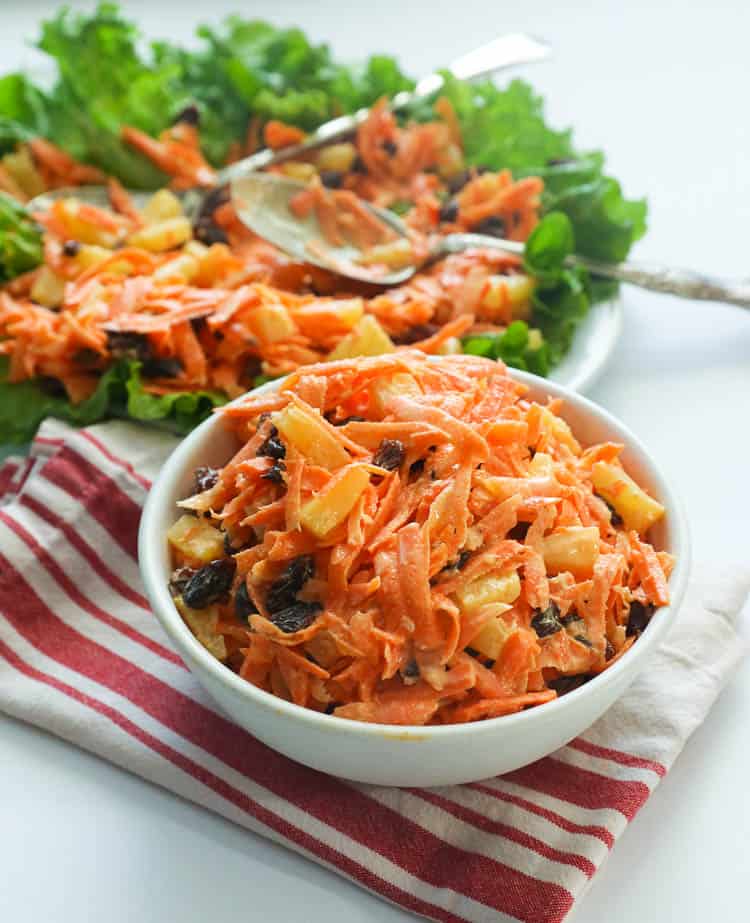 The tropical zing of pineapple, the crispness of fresh carrots, and the sweetness of raisins turn this summer salad into a flavor party. And it's healthy, too. Just don't tell the kids.😉
4th of July Drinks
15. Piña Colada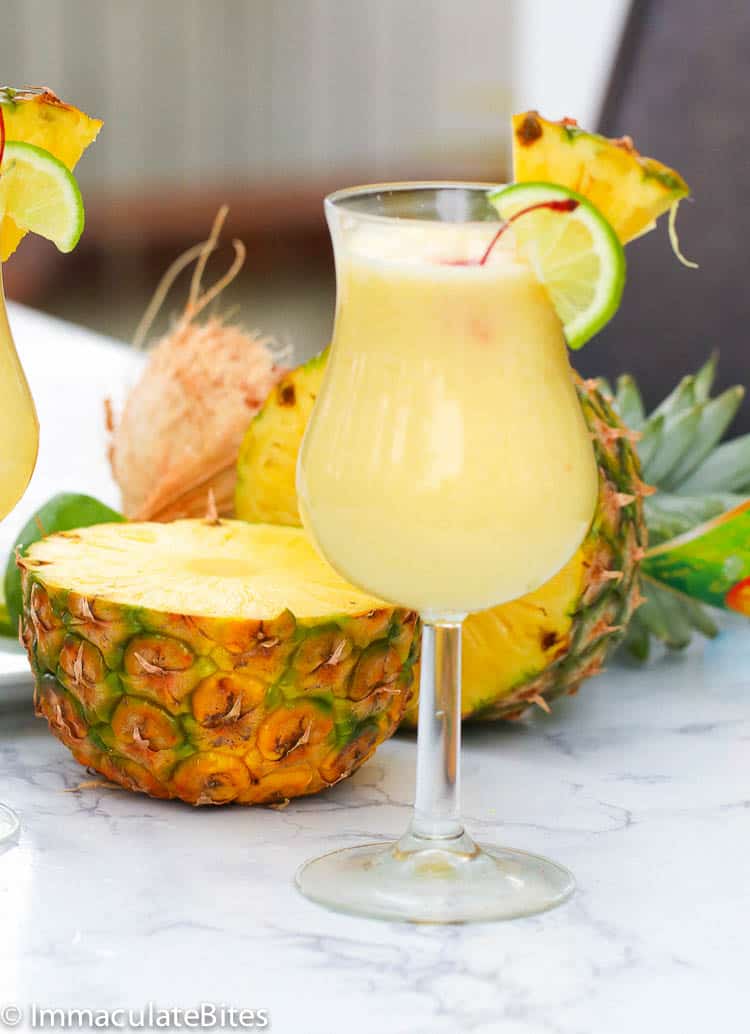 Fresh pineapple, cream of coconut, and rum over ice is a refreshingly tropical summer celebration. Perfect for any cookout, special occasion, or I-just-need-something-special drink.
16. Lemonade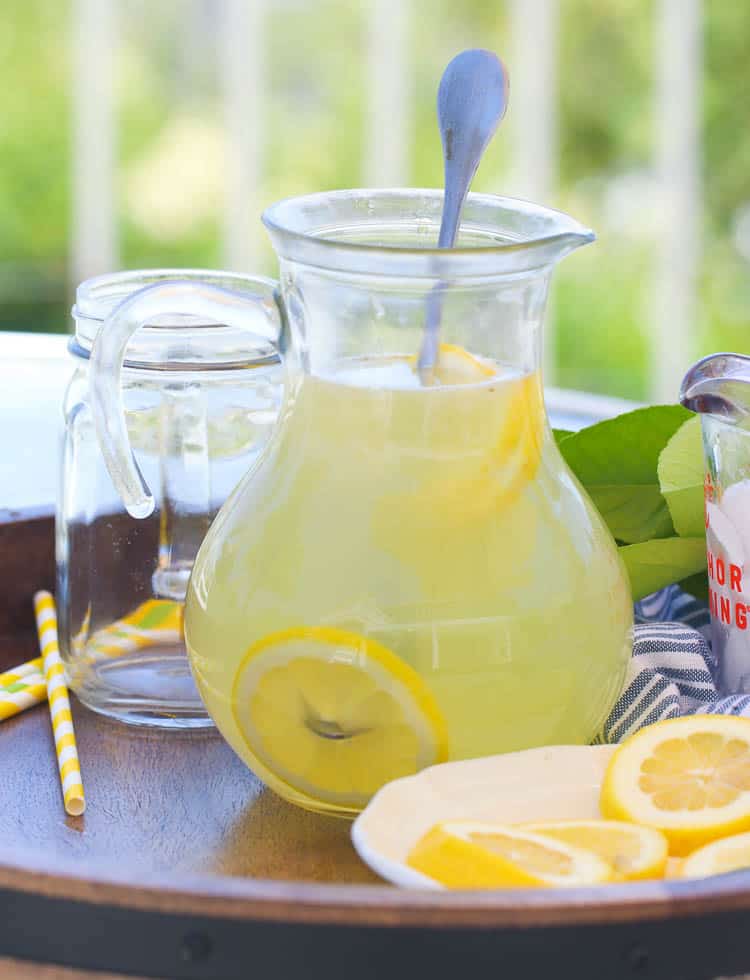 One of the most popular drinks to take to a picnic or BBQ, lemonade is always a hit. The cool thing about this recipe is adding other fruit flavors for a refreshing strawberry, mango, or pineapple lemonade. And I have all three of them for you to choose from.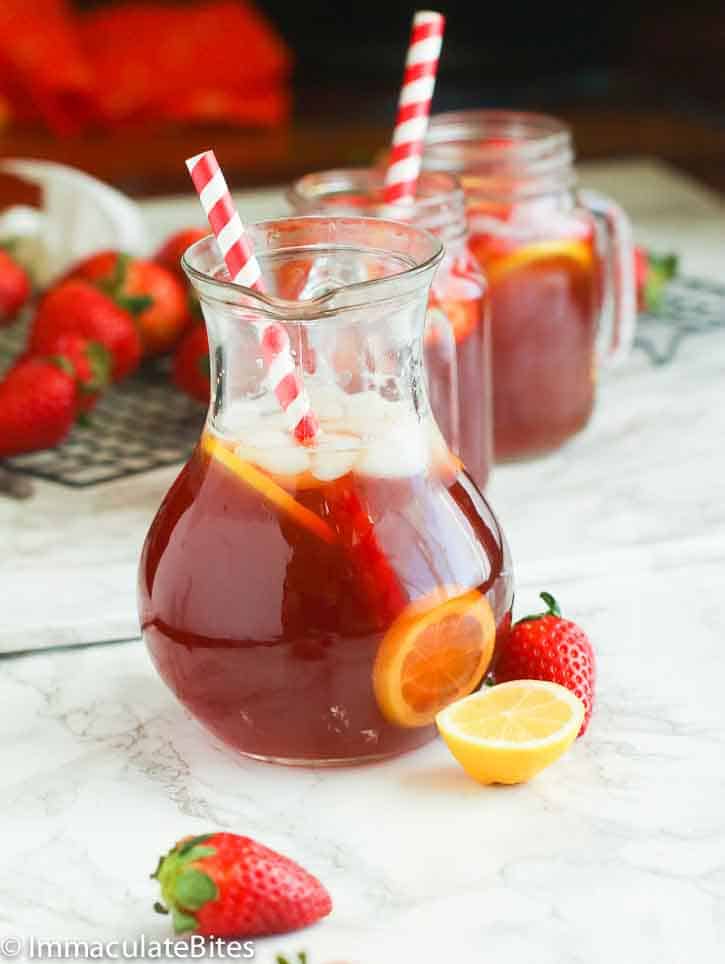 Southerners are proud of their tea, and they should be. Southern sweet tea is more of an art than a science. Do yourself a favor on this one; get good-quality tea bags, and while sipping on your ice-cold sweet tea, you'll be thanking yourself.
Perfect Cookout Desserts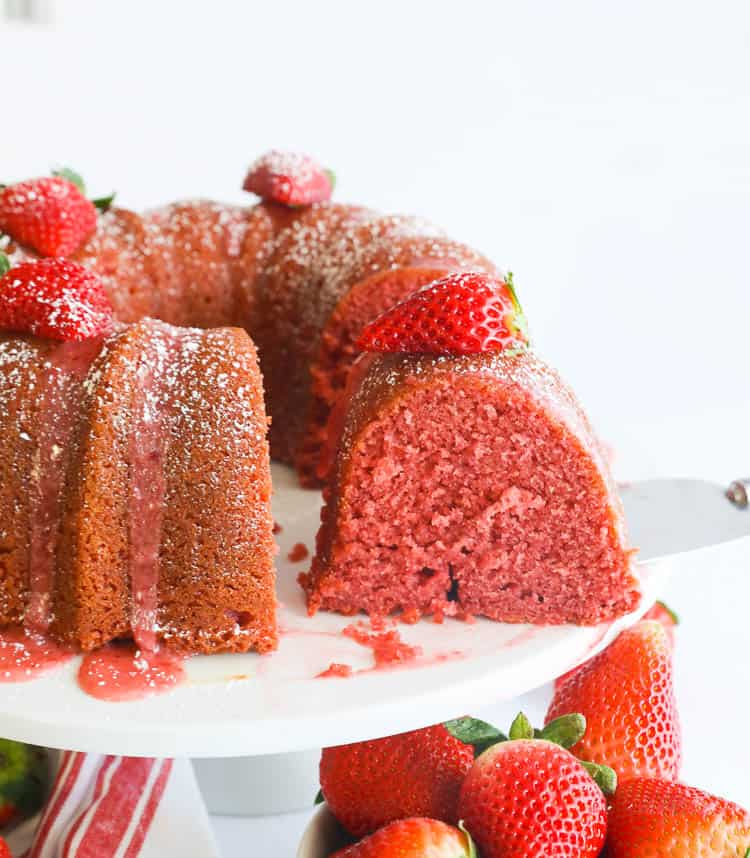 Pound cake is a versatile cake perfect for any occasion, especially a cookout. Add to this melt-in-your-mouth cake the summer flavor of strawberries, and you have an award-winning cake that will have your guests fighting over who gets the last piece.
19. Lemon Bar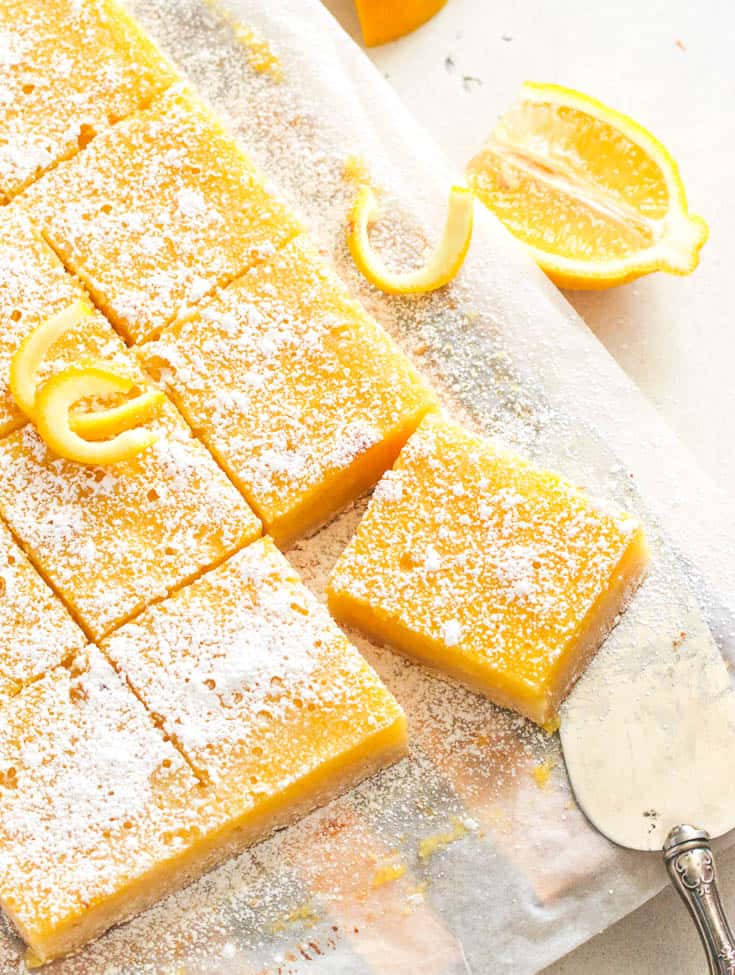 Sweet and sour deliciousness of lemon in a convenient bar boasts a crumbly buttery biscuit base that balances the lemon. Don't tell anyone, but sometimes I make finger foods to save on plates and clean up afterward.
20. Fruit Tart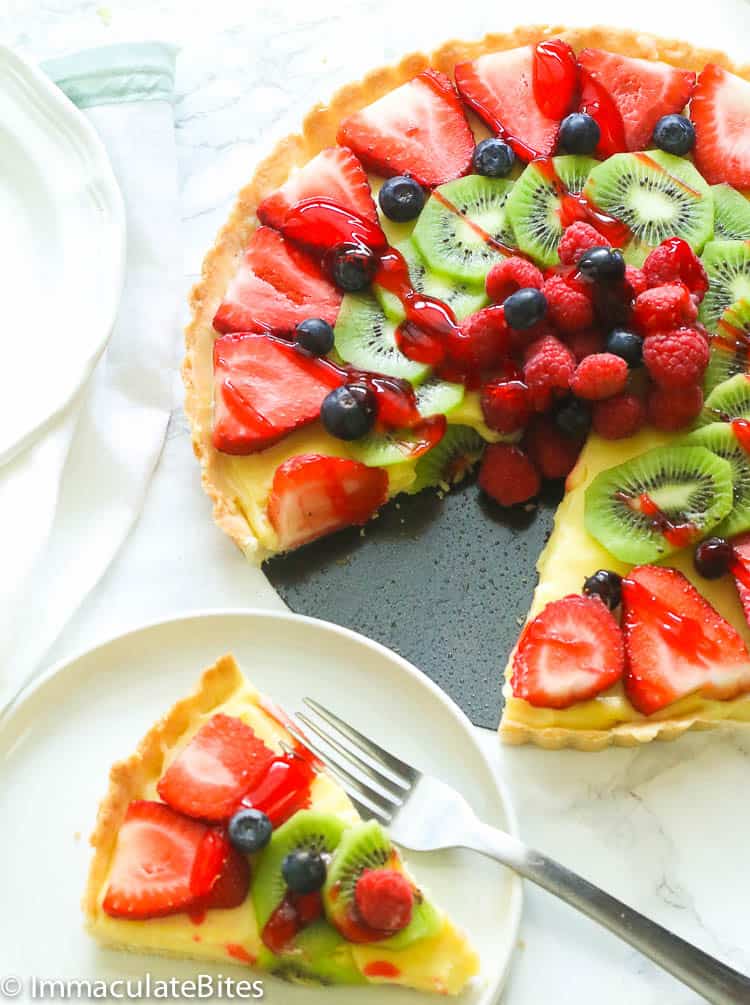 Nothing celebrates summer and liberty like a fresh fruit tart. You can choose red (strawberries or raspberries) and blue (blueberries) fruits, then the cream filling can stand in for the white.