We all know how comforting it is to eat flaky and buttery homemade biscuits. Whether you eat them plain, slathered with butter and jam for breakfast and snacks, or as a side dish for stews and soup, they'll always give you the best comfort food satisfaction. So, take your pick from these easy biscuit recipes to get your daily dose of happiness with every bite.
As the holiday season nears, I'm ecstatic to give you a list of eight fabulicious homemade biscuit recipes to add to your Thanksgiving menu. These are all so easy to make and absolutely fail-proof. And, of course, they are perfect for newbies and first-timers, too. Woohoo!
Biscuit Recipes
1. Fluffy Cathead Biscuits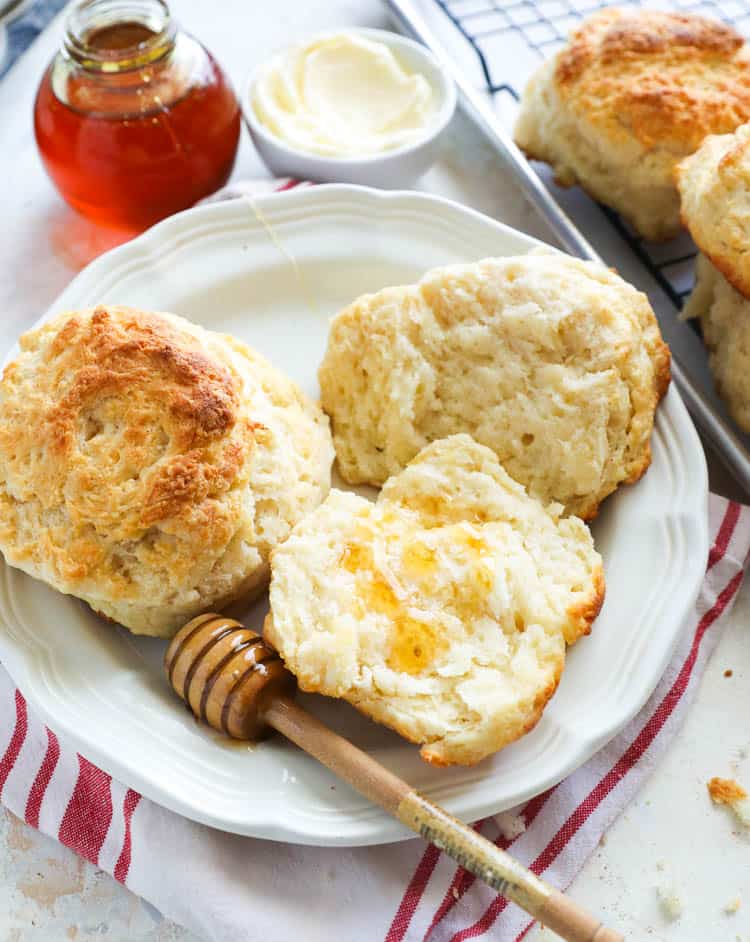 Talk about an easy biscuit recipe for first-timers! So, may I present my incredible Cathead Biscuit recipe. You'll love it because it comes together quickly, and NO KNEADING is required. Yet, it delivers fluffy and soft Southern biscuits. Slather it generously with butter and honey, and you'll have the perfect snack or side to enjoy. Yaaay!
Fluffy Cathead Biscuits
This flaky and pillowy fluffy Southern biscuit easily comes together in no time without burning a hole in your pocket. The biggest, easiest, and most amazing buttery biscuit you'll ever have with NO KNEADING involved! Whether you serve it as an appetizer, side, or a simple snack, you're definitely in for a tasty treat.
Check out this recipe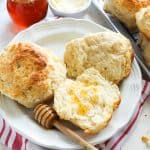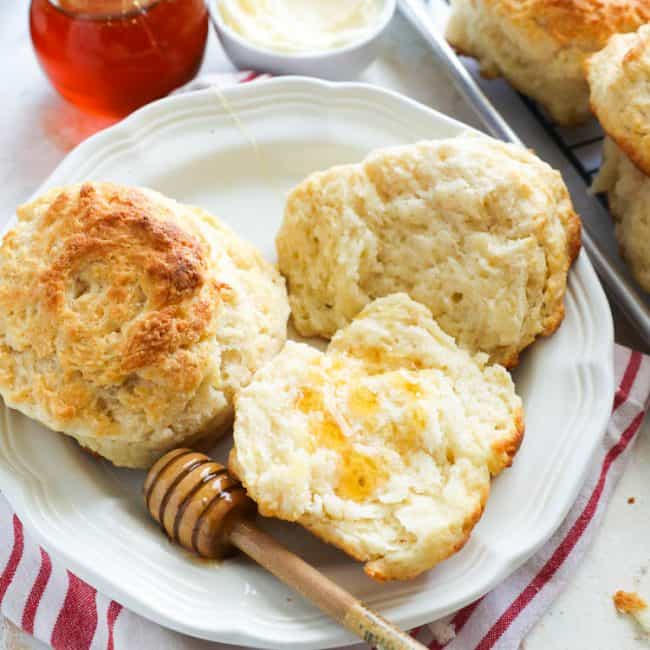 2. Flaky Homemade Biscuits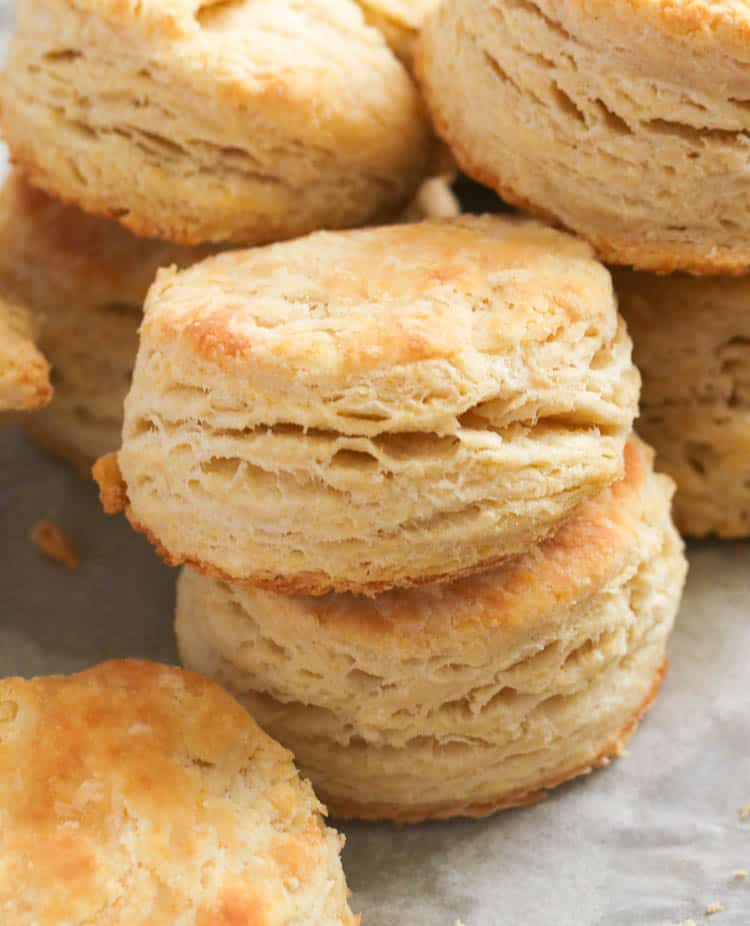 Well, not to brag, but this one here is the best biscuit recipe you'll ever try. These easy biscuits are extremely flaky, buttery, and crusty on the outside and pillowy soft, and fluffy on the inside. Pure indulging perfection right here. And if you pair them with my Southern Fried Chicken, you'll have the best chicken and biscuits you'll ever make. Wow! 🤩
Flaky Homemade Biscuits
Flaky Homemade Biscuits – easy homemade buttermilk biscuits that are buttery, soft with beautiful flaky years all made completely from scratch using just a few simple ingredients. This biscuit recipe will easily become your all-time favorite breakfast or afternoon snack!
Check out this recipe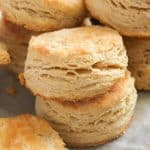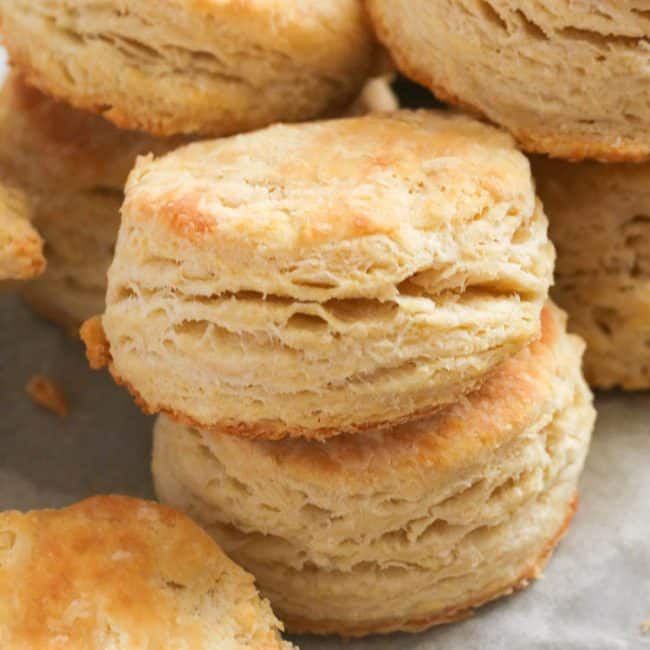 3. Drop Biscuits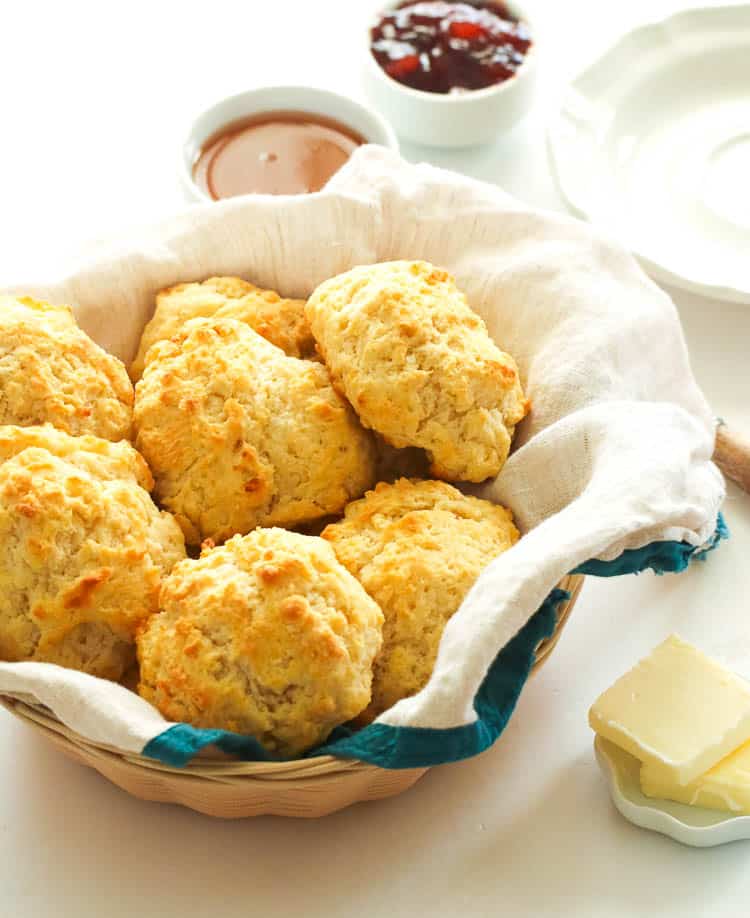 Next on our list is an easy drop biscuit recipe that you can make completely from scratch. Aside from its uncomplicated list of ingredients, such as buttermilk, flour, and butter, it doesn't involve rolling and cutting. In fact, even a newbie can easily pull this off without breaking a sweat because it's as easy as a mix, scoop, drop, and bake. How cool is that?
Easy Buttermilk Drop Biscuits
Fluffy, buttery, and perfect for serving any time. And you only need a few simple ingredients for an easy mix, dump, and bake recipe.
Makes about a dozen biscuits
Check out this recipe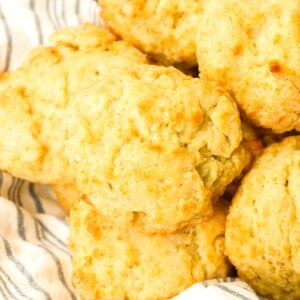 4. Angel Biscuits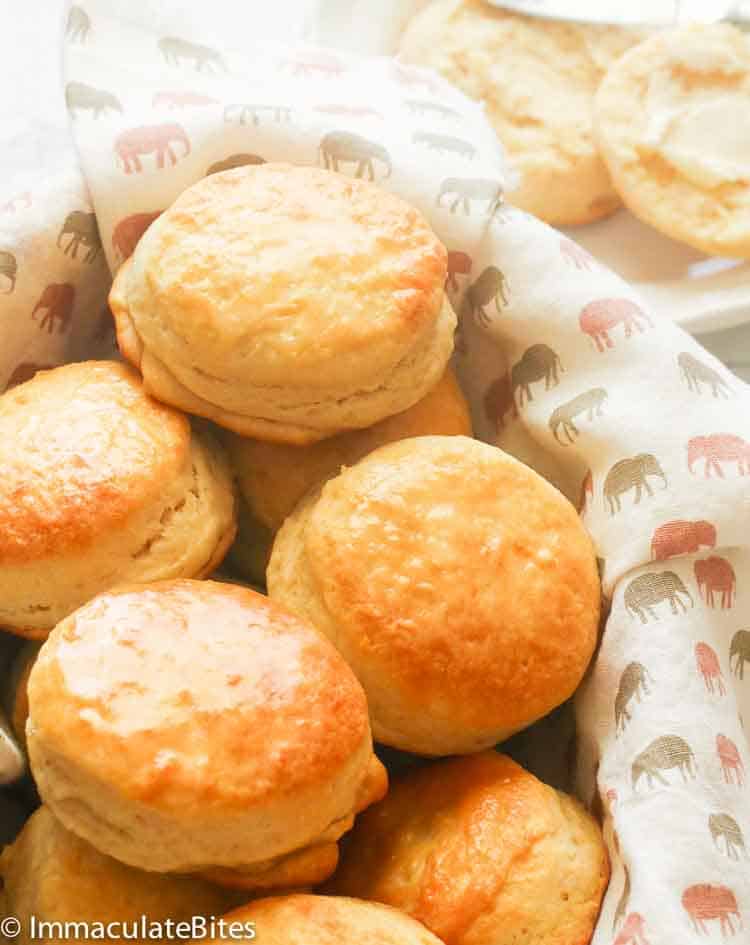 Now then, our Angel biscuits here are truly heaven-sent because of their light, airy, and soft textures. It's actually like a crossover between buttermilk biscuits and dinner rolls. Well, thank you very much to the yeast in this unique biscuit recipe for making that possible. Aah! What a glorious treat, indeed! Especially when served with your favorite jam and butter. Yum!
Angel Biscuits
A fabulous cross between bread and biscuits that's light, pillowy, and tasty. Perfect for breakfast, brunch, lunch, and dinner! What's not to love?
As the name suggests, Angel Biscuits are the most tender, fluffy biscuits you'll ever make. It's like the lovechild of bread and biscuits. Pair them with honey and butter, and you'll be in heaven.
Makes about a dozen
Check out this recipe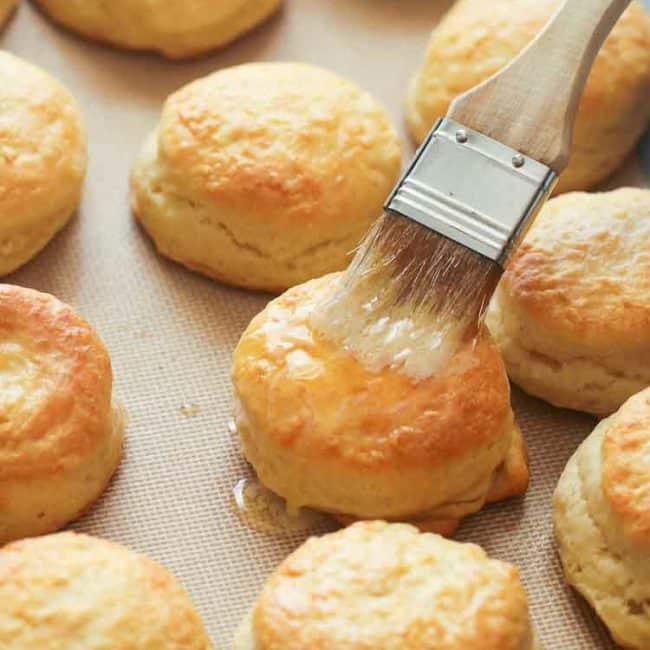 5. Red Lobster Cheddar Bay Biscuit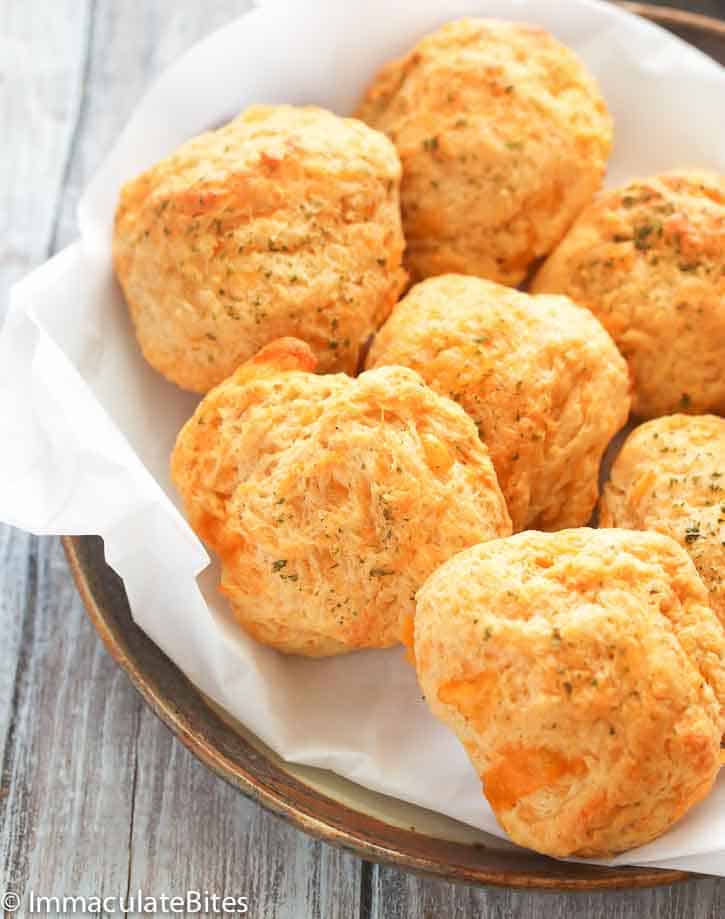 And, of course, you'll definitely love this copycat version of Red Lobster's Cheddar Bay Biscuit, too. Not only are they super easy to make, but they are also bursting with great flavors brought about by Creole Seasoning, garlic powder, and cheddar cheese. Most importantly, they are ready in less than 20 minutes! 👌
Red Lobster Cheddar Biscuits
Buttery, moist, and tender with a deliciously crusty outside, these addictive biscuits come together in just 20 minutes, folks! These cheesy made-from-scratch treats fly off the table in seconds, so be prepared to make a double batch.
Makes 18-20 biscuits
Check out this recipe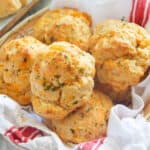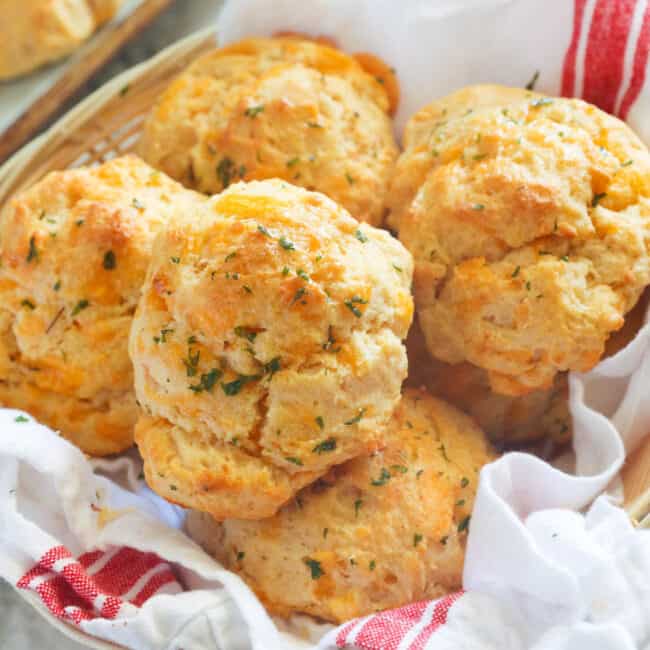 6. Southern Buttermilk Biscuits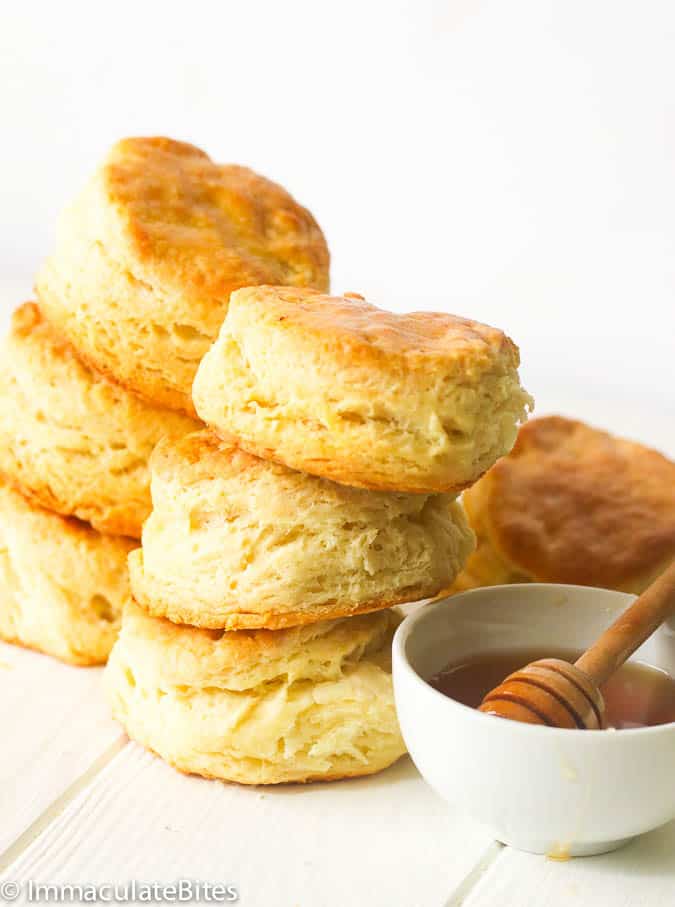 Nothing beats eating these buttermilk goodies paired with butter, honey, jam, and gravy. Indeed, they're the best comfort food ever! Not to mention, this fantastic biscuit recipe has only just seven simple ingredients such as flour, butter, and baking powder. So quick and easy to make yet extremely flaky, buttery, and fluffy. Aah! Pure perfection in every bite. ❤
Southern Buttermilk Biscuits
Southern Buttermilk Biscuits – a classic Southern breakfast staple that is flaky, buttery and fluffy delicious biscuits made with few ingredients and minimal prep time.

Check out this recipe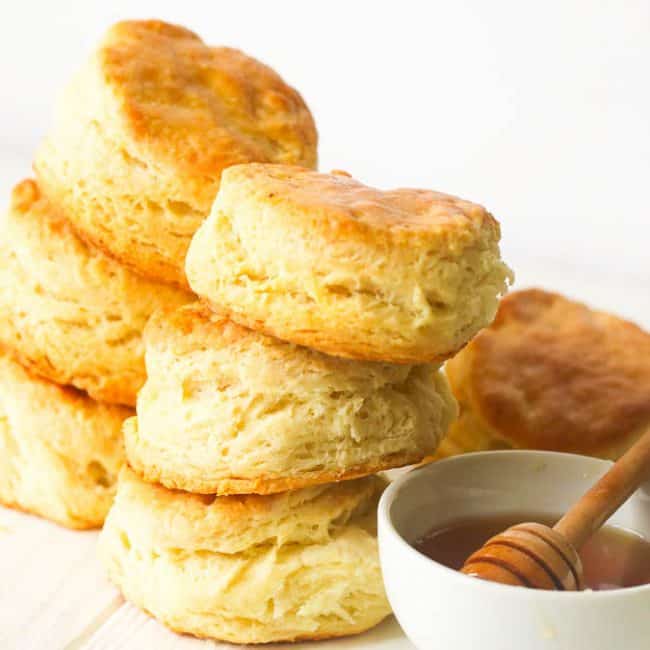 7. Light & Fluffy Cream Biscuits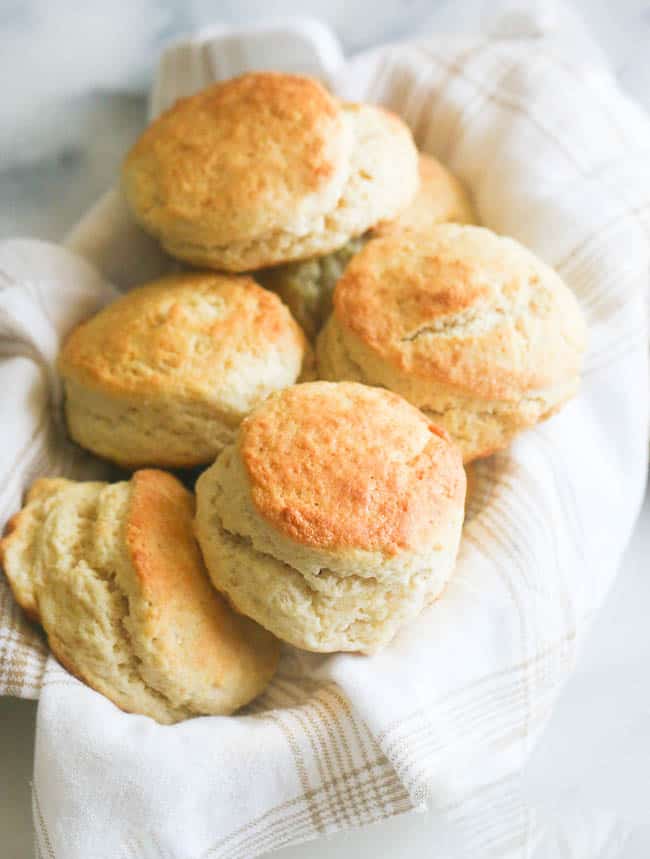 Would you believe it if I told you that you could make these babies here with only five ingredients and shamelessly chow down in 20 minutes? Yes! You read it right! Not only do they come out super fluffy, but they are also uncommonly tasty and creamy; hence, the name. I love eating them plain; however, having them with Western Omelette or Bacon and eggs certainly won't disappoint.
Cream Biscuits
Light and fluffy Cream biscuits – These easy biscuits are made with just 5 ingredients or less . The perfect addition to any breakfast, lunch or dinner in just 20 minutes.
Check out this recipe

8. 3-Ingredient Biscuits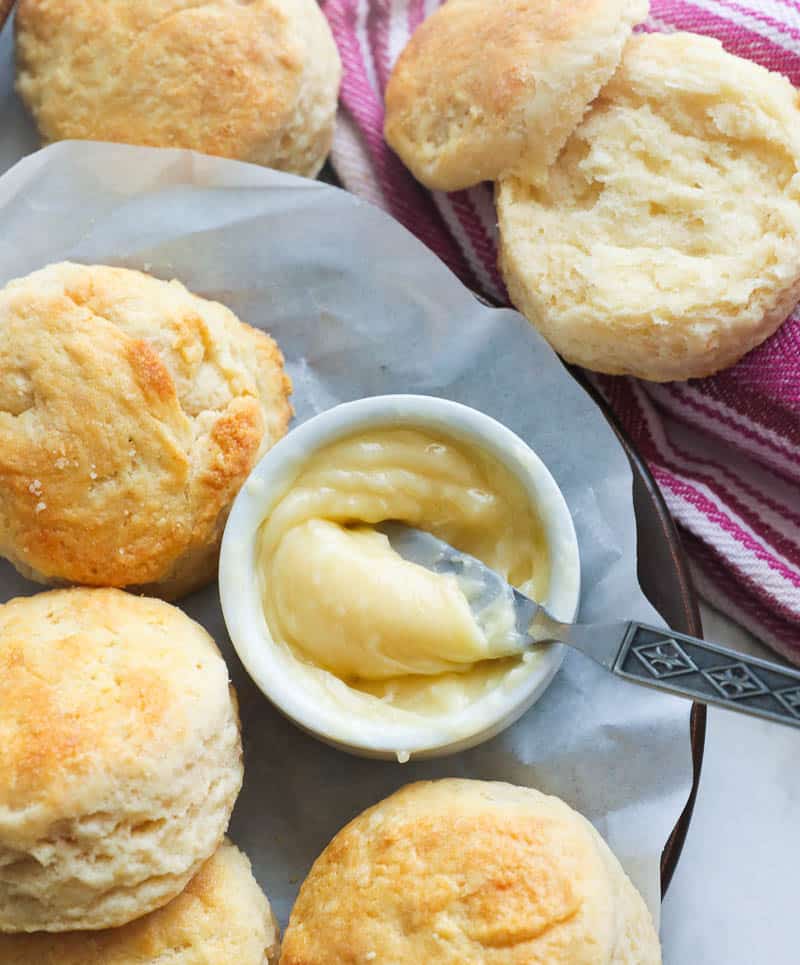 If you find it too intimidating to make biscuits from scratch, then this recipe is perfect for you. All you need is some self-rising flour, butter, and buttermilk, or milk, and you're all set to enjoy these soft and fluffy baked treats. And don't worry about the quality because they are guaranteed to be as amazing. Oh yes! You can also add sugar if you want to enjoy them a little sweet. 😉
3 Ingredient Biscuits
What could be better than soft, buttery, homemade biscuits that you can whip together with just three ingredients that you probably have in your pantry right now? It's the ultimate comfort food staple, IMO. And believe it or not, these bad boys are super easy to make. Best of all, you can pair these three-ingredient biscuits with so many meals.
Check out this recipe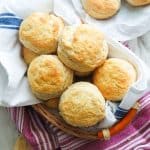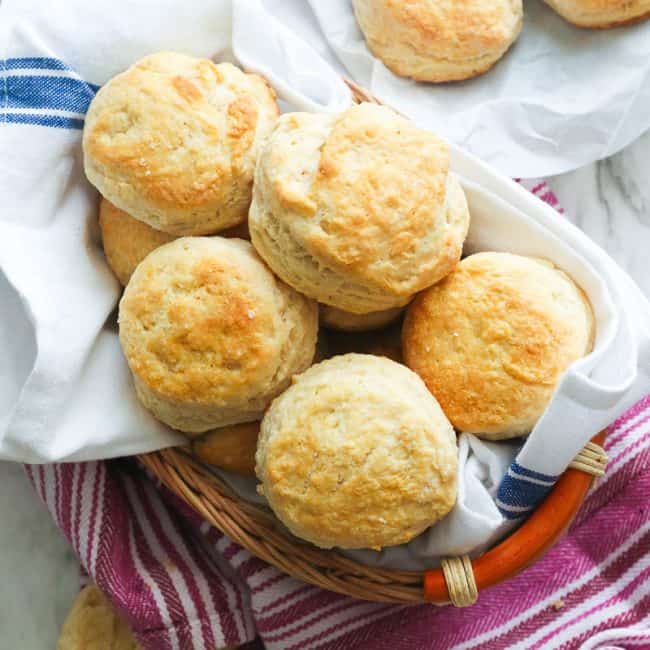 Biscuit Pairing Suggestions
What I love most about biscuits is that they pair well with pretty much anything. They make a great side dish for stews, soup, and mouthwatering dishes, too, like Green Bean Casserole and Chicken Ala King.
But of course, they are also great for snacking as well. Aside from eating these babies plain, you can also level up your game by eating these flaky and fluffy biscuits along with these luscious sauces and gravies below.
1. Southern Chocolate Gravy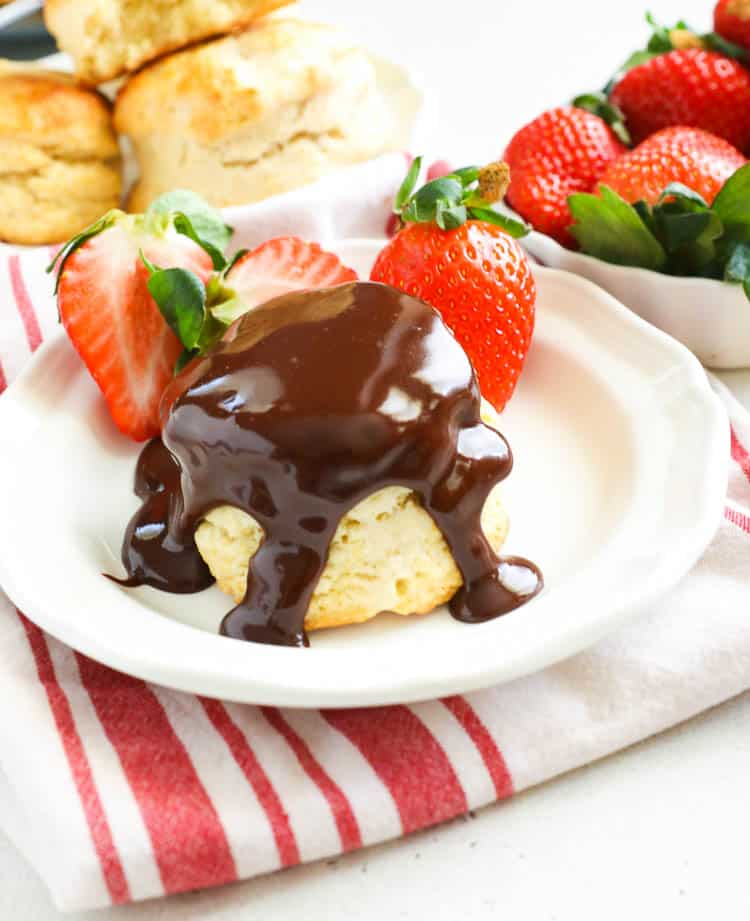 "Chocolate and biscuits?" you say! Sure! I can eat them all day without complaining. Are you kidding me? How can I say no when they're this rich and fudgy? They're incredibly creamy, too, because this biscuit recipe uses evaporated milk and butter. Ooh! So indulging, indeed! ❤
Southern Chocolate Gravy and Biscuits
Thick, rich, and luscious chocolate gravy gives a smooth glazy finish to your regular biscuits or any baked treat. Use it as a topping or simply dip your treats into a warm bowl of chocolatey goodness. You'll surely be so addicted with this ingredient that you might just put it on everything. I won't blame you, I would too if I were you.
Check out this recipe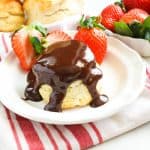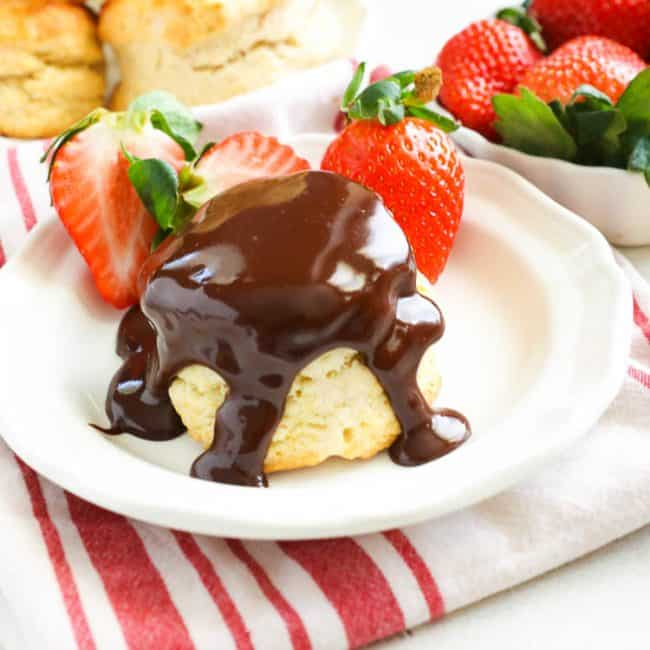 2. Sausage Gravy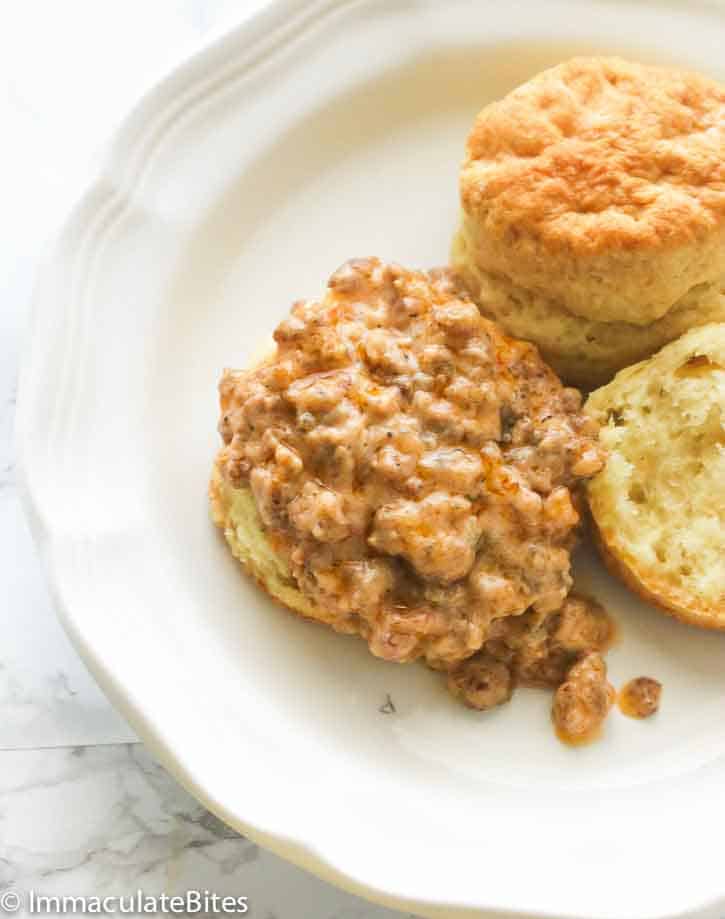 Oh, you'll totally love my Sausage Gravy recipe to top your biscuits. Not only because it's packed with meaty sausage goodness, but it's also oozing with savory and spicy flavors from Creole Seasoning and cayenne pepper. Awesome! Feel free to add more heat to your heart's desire. 😉
Biscuits and Sausage Gravy
Biscuits and Sausage Gravy – flaky, buttery and fluffy buttermilk biscuits smothered in creamy and spicy sausage gravy made with sausage, a roux, milk and a dash of creole seasoning. A good old Southern breakfast favorite!

Check out this recipe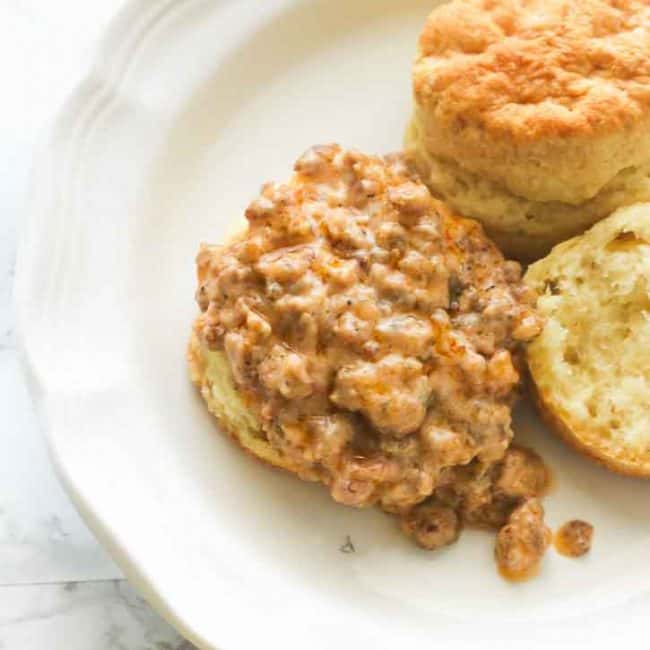 3. Clotted Cream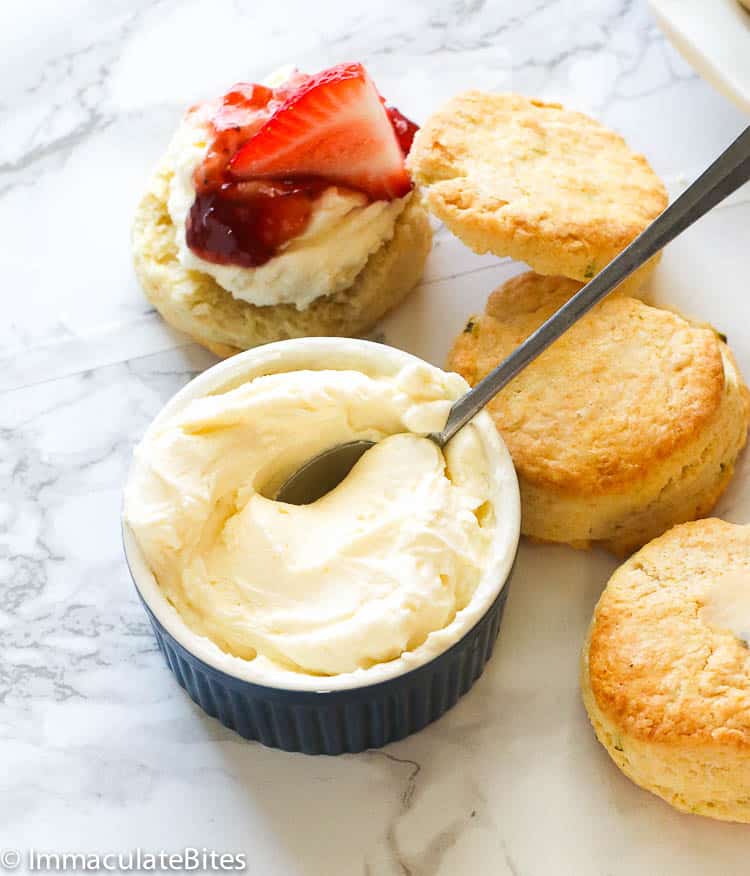 Okay, this recipe may not be the same as the traditional one. However, I guarantee that it's equally delicious and creamy. Above all, it saves you a lot of time and effort because you can make this one in 10 minutes or less! And you only need four ingredients. If you serve it with 3-Ingredient Biscuits, you'll only need seven ingredients, total. Yaaay!
Clotted Cream
Clotted Cream – a super quick and easy version of clotted cream made with only 4 ingredients in less than 10 minutes. No need to turn on the oven and heat up the house! Goes perfectly with your scones for afternoon tea, Mother's Day breakfast/brunch or on brunch dates with your girlfriends. Taste amazing!
Check out this recipe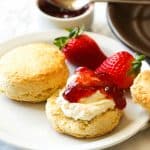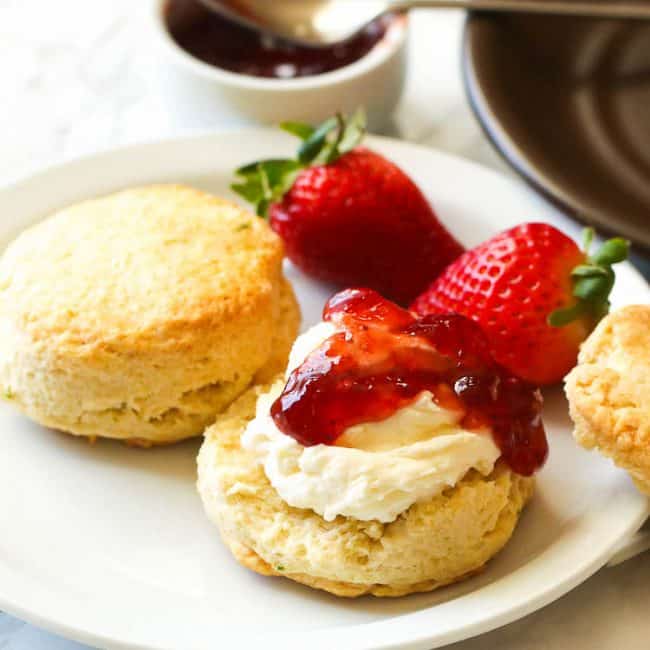 4. Cranberry Sauce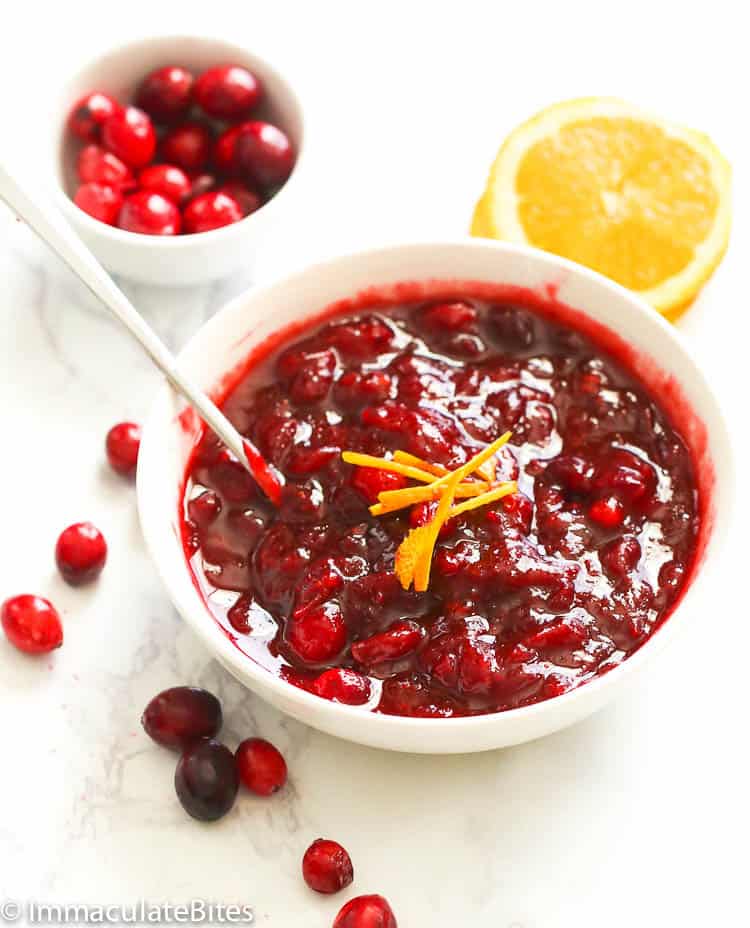 Feel the holiday vibes when you pair any of my easy biscuit recipes with this fancy Cranberry Sauce here. You'll definitely fall in love with the lovely combination of sweet and tart flavors from cranberry and orange. It's made even more delectable with Grand Maniere and vanilla extract.
Cranberry Sauce
Cranberry Sauce – No holiday would be complete without this pretty deep red sauce with a burst of sweet-tart flavor and a touch of orange, cinnamon, nutmeg and vanilla. Makes a great accompaniment for proteins, desserts and breakfast oats.
Check out this recipe
5. Lemon Curd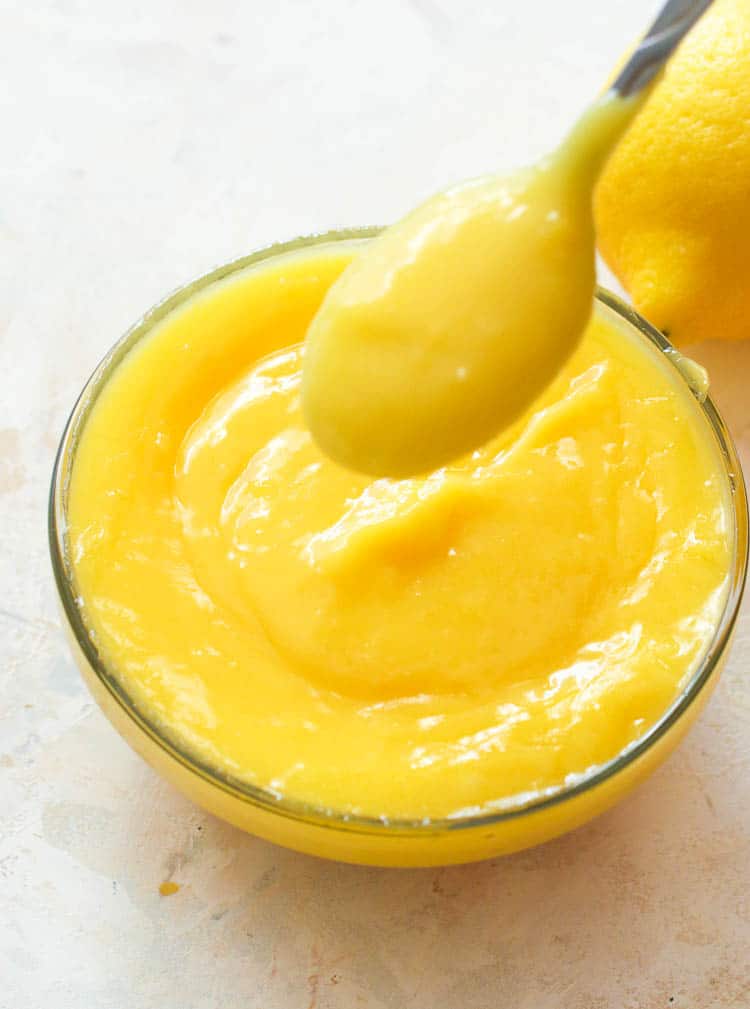 Lastly, I bet you'll absolutely love this bright and citrusy lemon curd because it has just the right amount of tartness to tickle your tastebuds. Aside from adding deliciousness to any of our biscuit recipes, it also makes a great topping or filling to other desserts like donuts and cheesecakes.
Baking Soda vs. Baking Powder
Confusing baking soda with baking powder could be a recipe for biscuit disaster. Although both are leavening agents, they do have different reactions when baked.
Baking Soda (bicarbonate of soda or sodium bicarbonate)
It is basically a base and needs liquid and acid to activate. Once activated, carbon dioxide gives our baked goodies such as bread and pastries a good rise.
Some examples of acids include:
vinegar
yogurt
lemon
cream of tartar
natural cocoa powder
honey
molasses
apple sauce
Without at least one of these acids, only 50% of the carbon dioxide is released during baking. So, it will still rise, just as much.
Also, without the acid to neutralize our baking powder (hence buttermilk biscuits 😋), it releases sodium carbonate, which is highly alkaline. Because of this, our baked goodies may have a bitter, soapy, or metallic taste.
Simply put, if the recipe calls for baking powder, using baking soda gives you less than what the recipe calls for, and it may not provide a good rise.
Aside from baking and cooking, baking soda is a great cleaning agent and deodorizer.
Baking Powder
On the other hand, baking powder is a complete leavening agent containing both base and acid because it is primarily made with baking soda (base) and cream of tartar (acid).
Manufacturers often add cornstarch to the mixture to prevent it from activating before it's time. So, you really don't need to add more acid when using baking powder in baking.
Two types of baking powder
Single-Acting – often used by food manufacturers. It is a fast-acting baking powder because it immediately activates when hydrated.
Double-Acting – is commercially available and the one we most often use at home. It first activates when we add the liquid. Then it activates again during the baking process. Hence, its name, double-acting.
Some recipes need baking soda and baking powder because the latter gives an extra needed lift, especially when there's not enough acid to neutralize the baking powder. Because sometimes, you can't add any more acid as it might alter our baked goodies' taste and consistency. That's why baking powder comes in handy.
Testing for Effectiveness
Like most baking ingredients, baking powder and baking soda have expiration dates. They are usually good for six months up to a year. So, check the expiration date for easy reference if they are still good enough to use. Or you can just manually test them for their effectiveness so that you don't end up with flat biscuits.
Baking Powder – Just mix ½ teaspoon of baking powder and ½ of a tablespoon of warm water. If the mixture fizzes and bubbles, that means your baking powder is still good.
Baking Soda – Like the baking powder, you'll know it's fresh when the mixture fizzes and bubbles after adding ½ teaspoon of baking soda to ½ of a tablespoon of lemon juice or vinegar.
Ingredient Substitutes
1. 1 teaspoon or 5 grams of Baking Powder is equivalent to ¼ teaspoon (1 gram) of Baking Soda mixed with:
½ cup (122 grams) buttermilk, sour milk, or plain yogurt. Don't forget to reduce the other liquids in your recipe to avoid messing up the consistency.
¼ cup (84 grams) of molasses. Adjust your liquid.
½ teaspoon (2 grams) cream of tartar.
½ teaspoon (2.5 grams) vinegar or lemon juice.
Other substitutes include:
Club soda
Self-rising flour
Whipped egg whites
2. 1 teaspoon of Baking Soda is equivalent to:
3 teaspoons of baking powder. However, it may greatly affect the taste, so you might need to add more salt.
1 teaspoon of

Potassium Bicarbonate

. Although, you'll need to add more salt depending on the recipe and your palate.
1 teaspoon of Baker's Ammonia. This substitution only works with baked goodies that are thin and crispy, such as crackers and cookies.
3. 1 cup of Sugar is equivalent to:
¾ cup honey or maple syrup
1 teaspoon stevia
⅔ cup agave
1 ⅓ cup Erythritol
1 cup Lakanto Monkfruit
There you have it. Let me know in the comment section which type of biscuit would you be making first. Happy baking!🙂