You just got home from work or school, and you have 30 minutes or less to get a healthy dinner on the table. What to do? Having a collection of easy healthy dinner recipes that can be ready in under 30 minutes is a lifesaver.

Quick and easy are rarely seen with healthy in a dinner plan. What options do you have to provide your family with a healthy dinner when you have 30 minutes or less to make it? I am here to help. Not only are these recipes quick and easy, but they are also nutritious and delicious.
I love using my oven, especially in the cooler months. It frees me up to make the rest of the meal without having to worry if something is burning on the stove. Let's get down to business and check out my easy, healthy dinner recipes in less than 30 minutes.

Dinner in Under 30 Minutes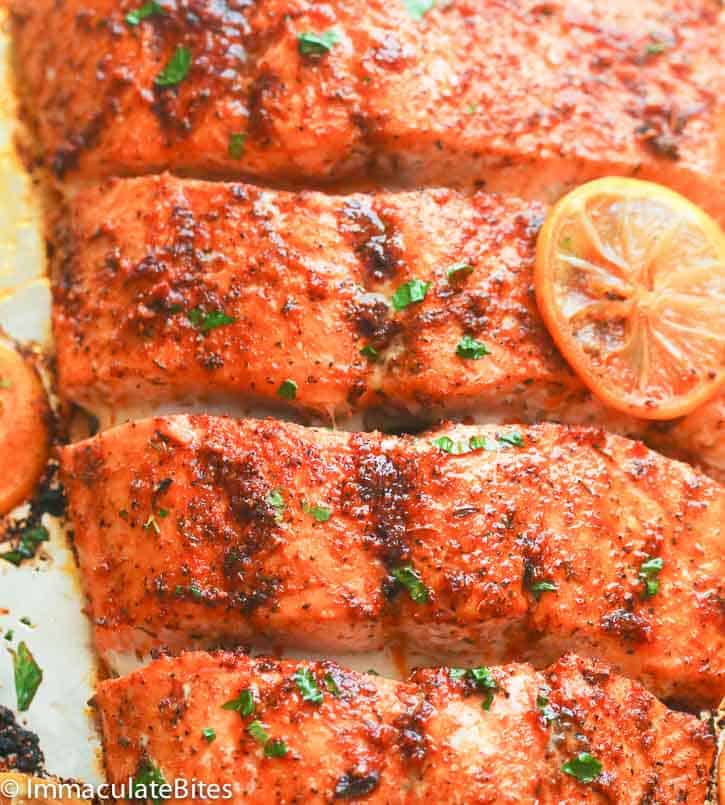 Salmon is at the top of my list of easy and healthy dinner recipes. It is rich in omega-3 fatty acids, potassium, and high-quality protein. The best part is how fast it cooks, and you can have it on the table in no time.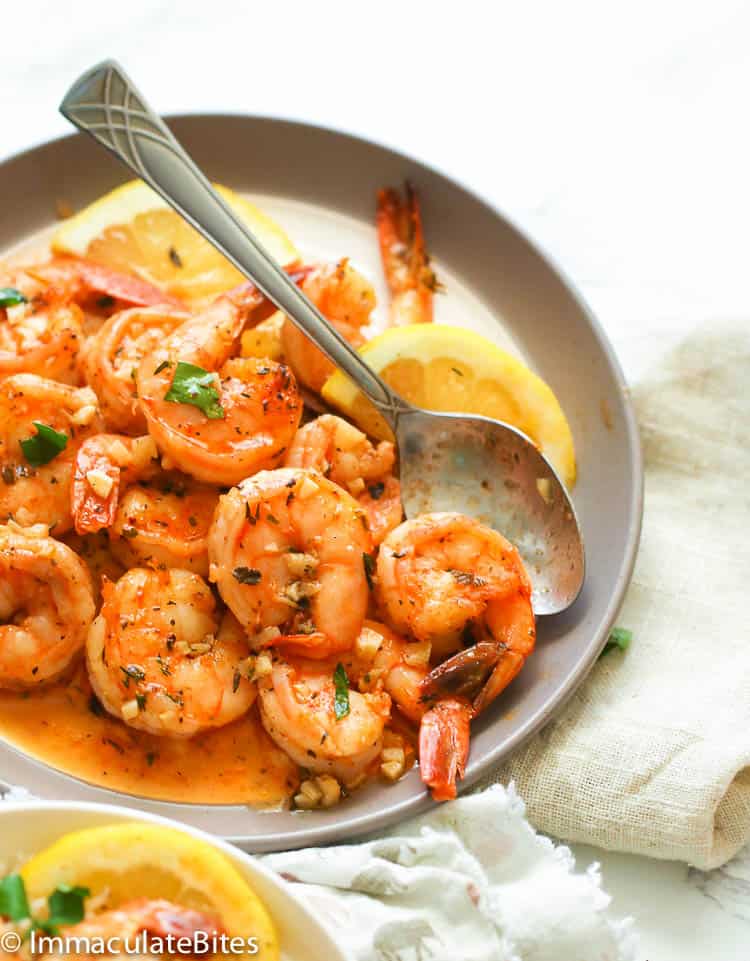 This fabulous dish gives you a twofer. Both garlic and shrimp are good for you (as long as you're not allergic to them). Garlic is antibacterial and antiviral, while shrimp is a low-calorie, high-protein, and high-antioxidant food.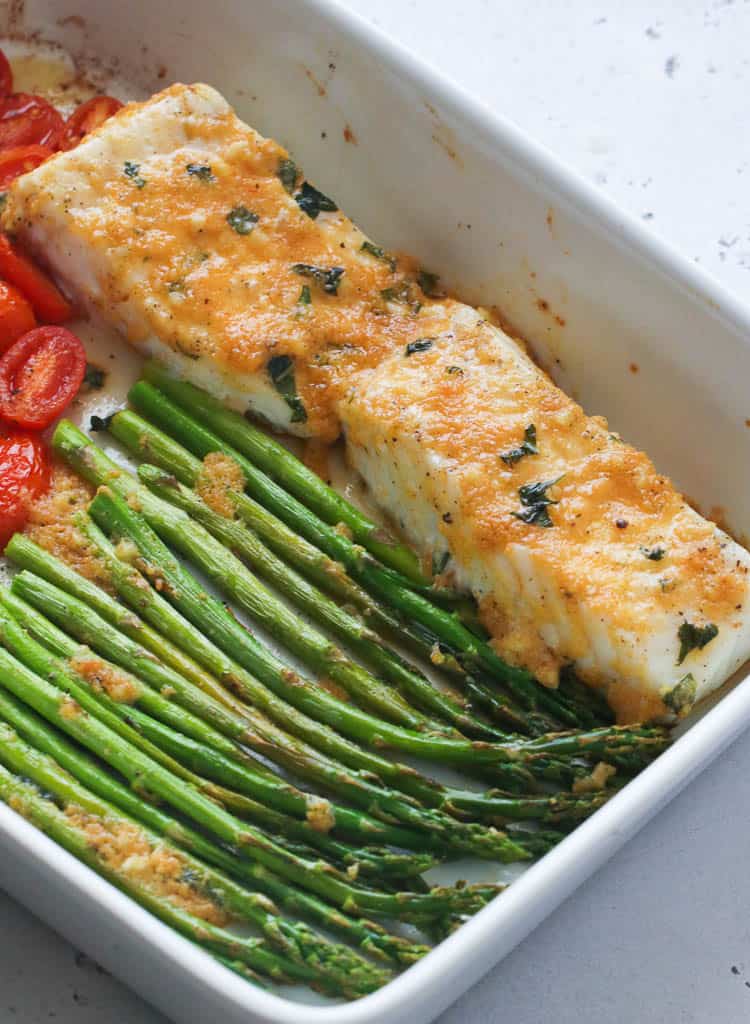 I love this one for the halibut. Sorry, I couldn't resist. However, this 30-minute-or-less healthy meal is on the top of my list. This flaky and light fish is oh so good from the oven. The parmesan, lemon, and basil give this an incredibly delicious flavor, and baking it frees you up to prepare the rest of the meal in no time flat.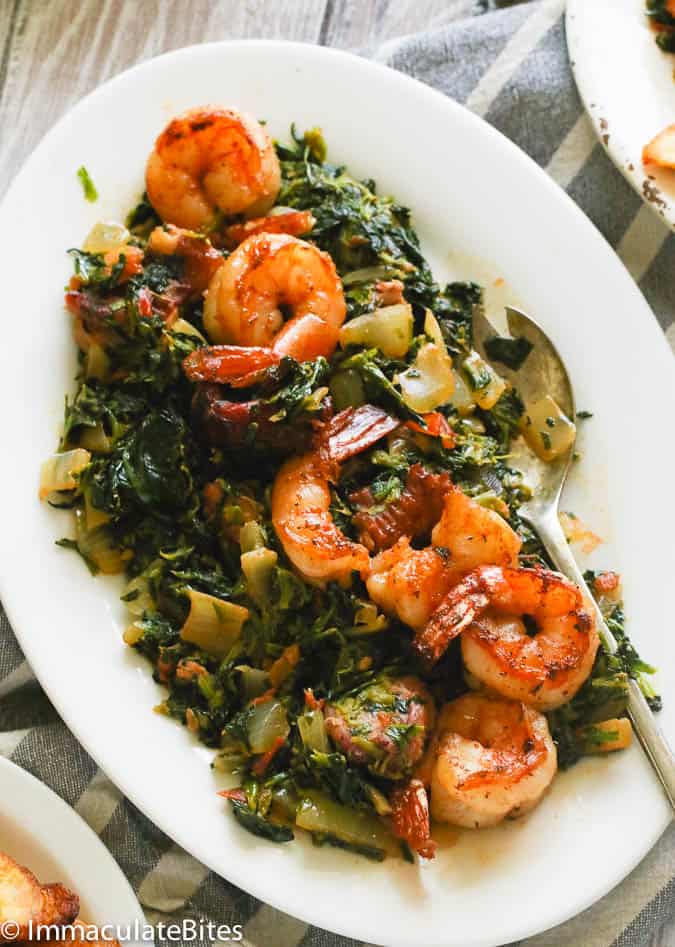 We all know Popeye, the sailor man, got his strength from spinach. Here is a fast and delicious way to get this healthy vegetable on the table. You may have noticed already that I love the heat of Creole spices and the smoky flavor that smoked turkey or bacon give the dish. Drooling!
5. Baked Cod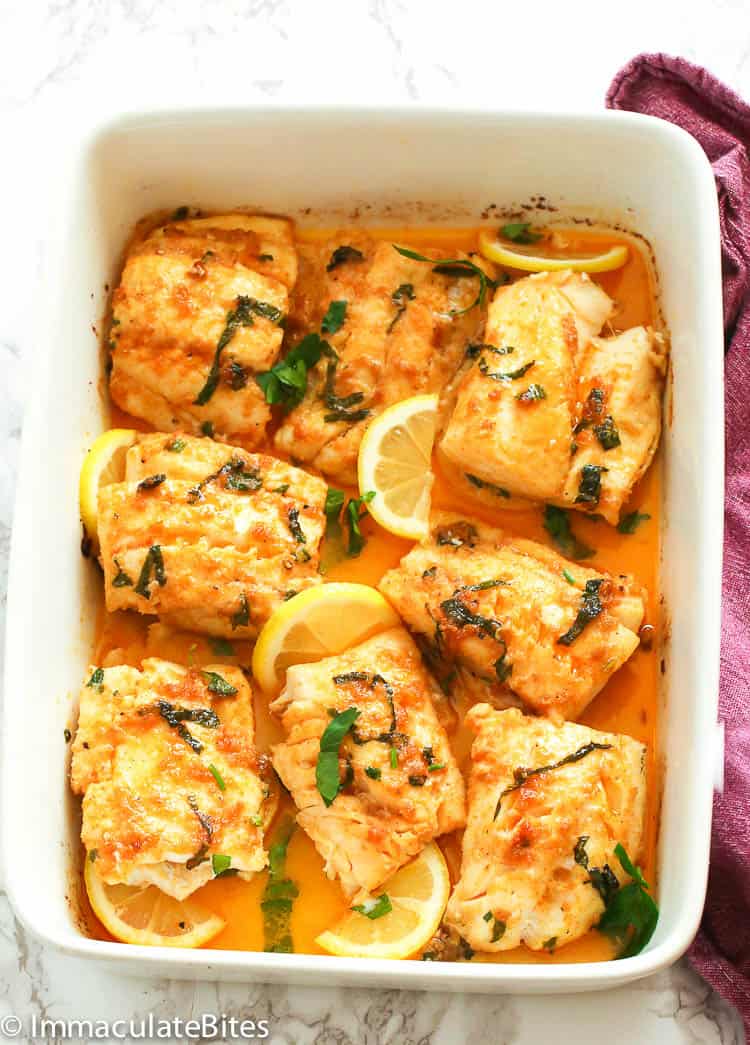 Another one of my favorite fish is cod. And so good for you! Baking is the fastest and healthiest way to cook just about any meal. It also brings out the best of cod's wonderful lightly firm texture. Add extremely healthy lemon and garlic, and you've ramped up the health factor.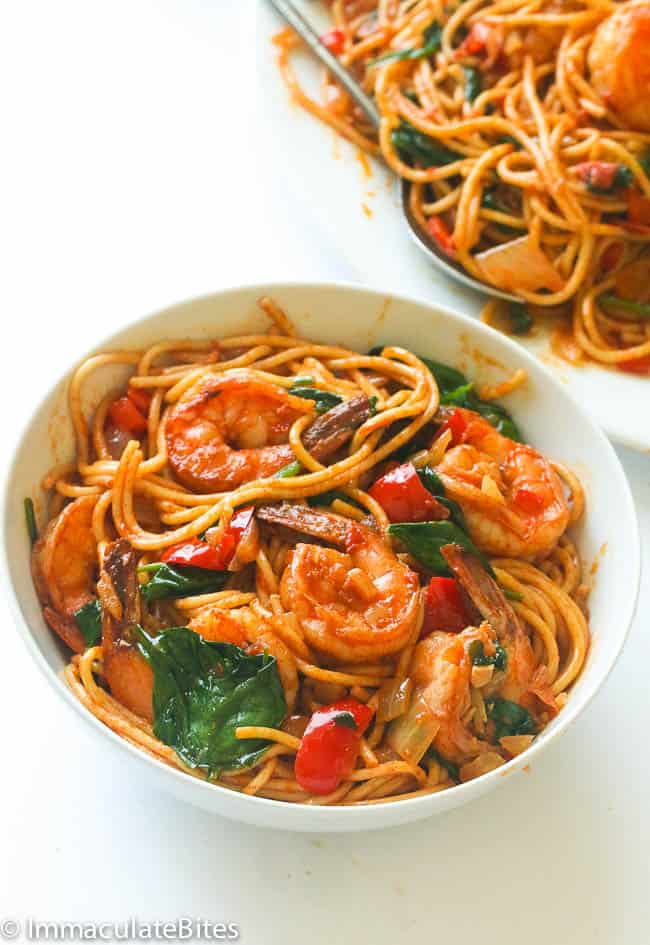 Shrimp has always been my go-to seafood when I'm in a hurry. Pasta is so easy to make while throwing the rest of the dish together. You can make it even healthier by using whole wheat or gluten-free pasta.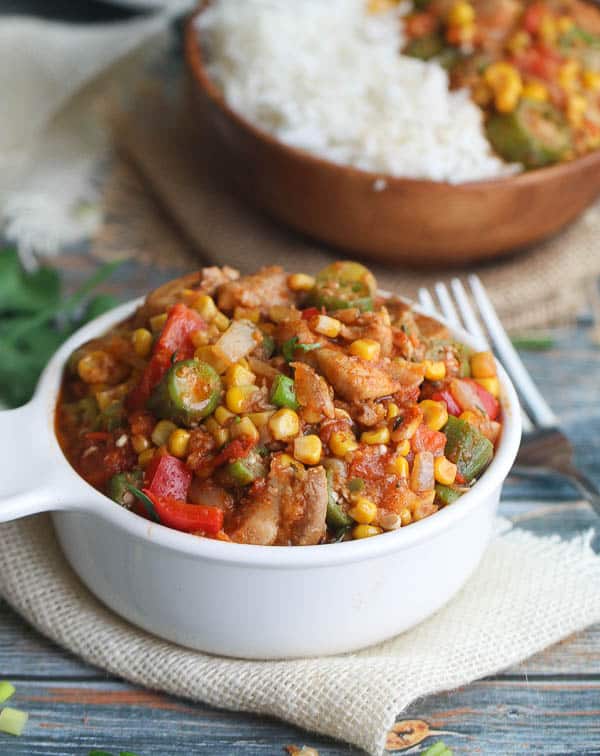 Okra is an amazing vegetable high in nutrients. Frying it may knock it down a notch on the healthy scale, but this fantastic recipe is a fast and healthy stew, and the tomatoes cut the slime. Having the veggies prepped beforehand will speed up the process.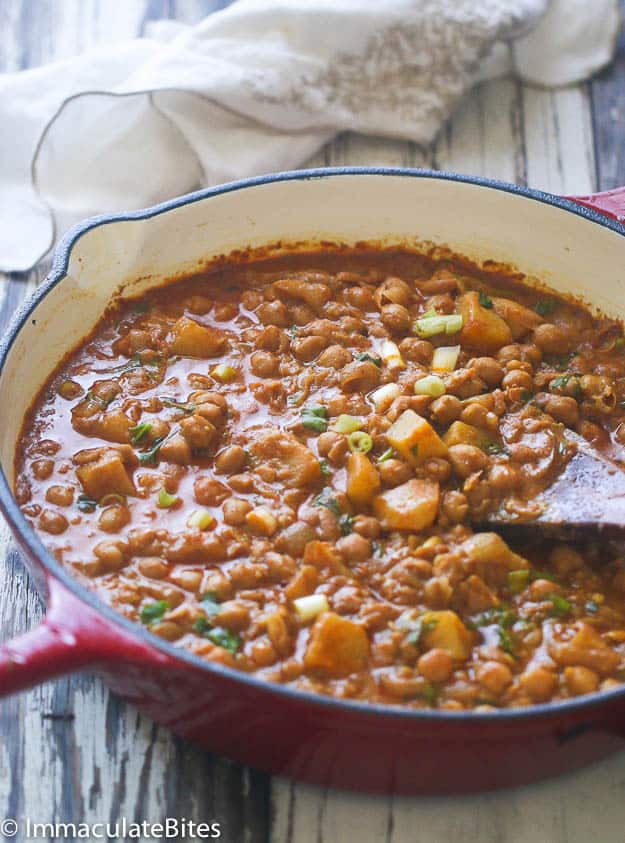 This spicy chickpea and potato stew is a delicious meat-free option. Speed up the process with canned chickpeas, or make your own and store them frozen in recipe-sized freezer containers. You can even make this dish vegan by replacing the chicken bouillon with vegetable bouillon.
9. Paprika Salmon and Green Beans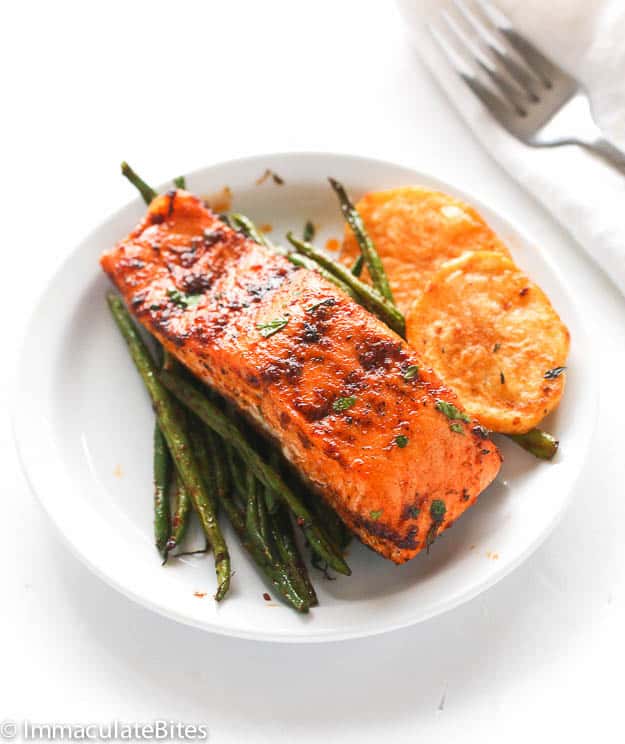 I love to save time by putting the meat and veggies on a baking tray and cooking them all together at the same time. This well-seasoned dish is a perfect example. I love to bake potato wedges at the same time to make good use of the oven.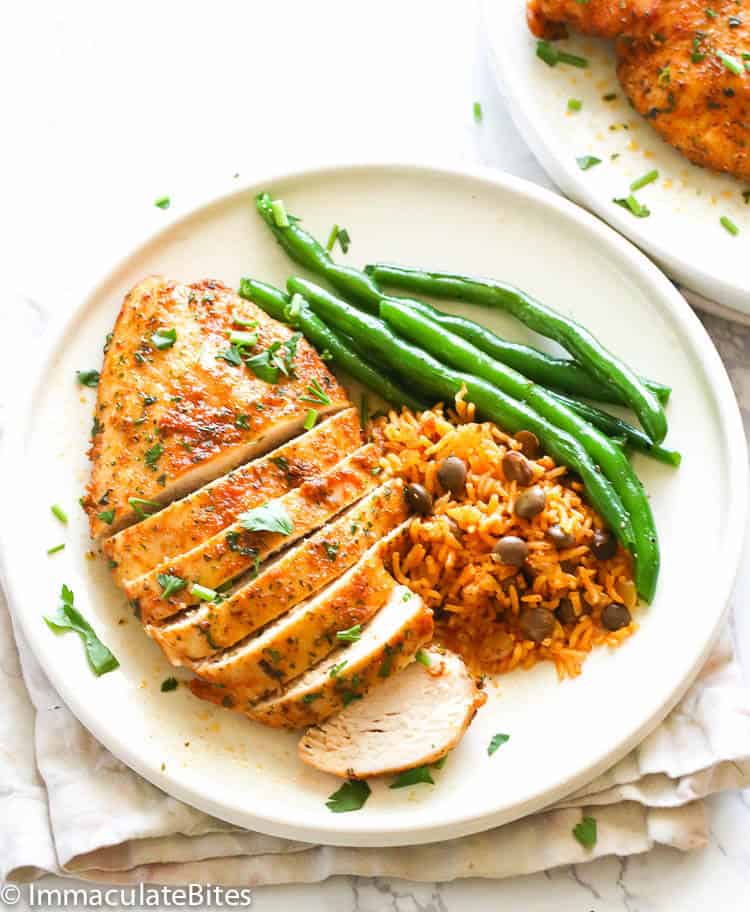 28 minutes and counting to have a healthy dinner on the table. The Italian seasonings and smoky paprika add to the health benefits of a good source of protein. While the chicken is baking to fork-tender juiciness, you can make the rice and a salad for a perfectly healthy meal.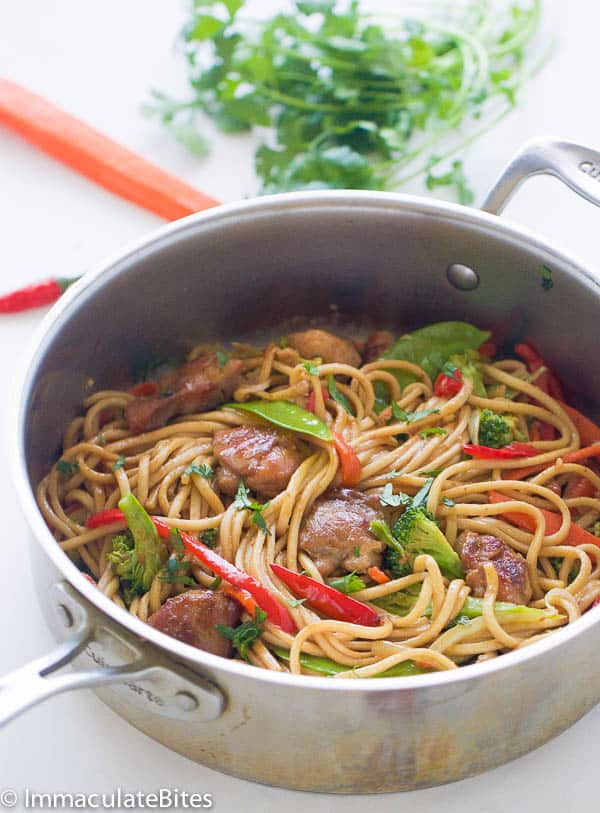 You can make this wonderfully spicy dish even healthier by using Japanese soba noodles made with buckwheat flour. Mixing Caribbean and Asian spices make a mouthwatering and healthy meal. Having the veggies prepped ahead of time will make this recipe go even faster.
12. Fish Fillet in Cream Sauce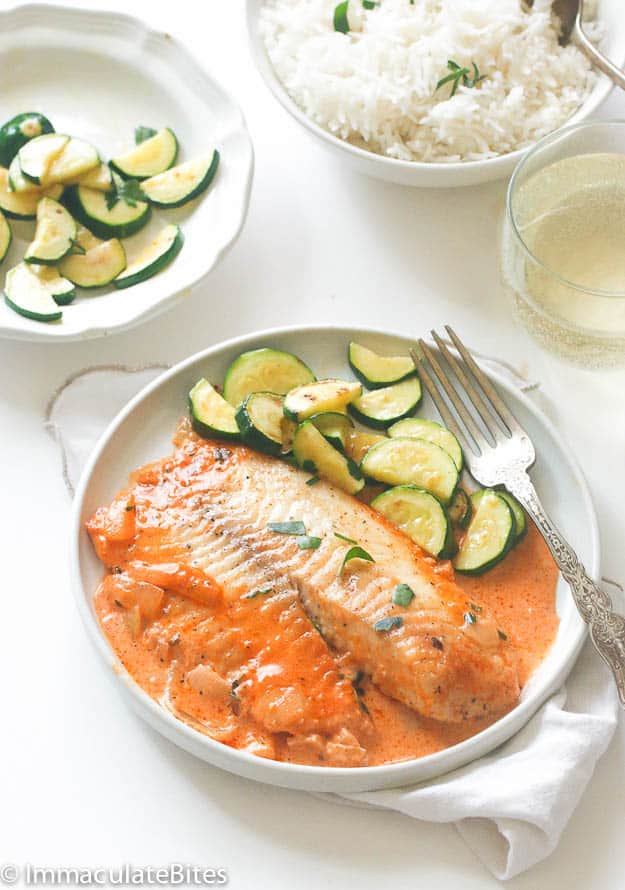 Red snapper for dinner is so easy. Served over rice and with a garden salad makes a quick and healthy meal. It's the cream sauce that makes this dish. While I used red snapper for this recipe, feel free to replace it with your favorite firm-fleshed fish.

13. Chicken Citrus Avocado Salad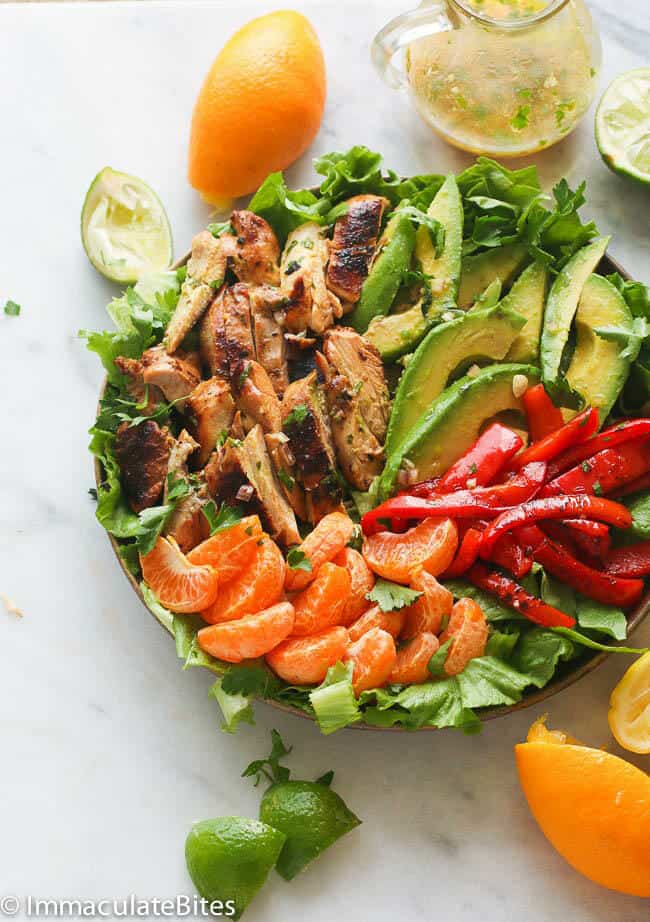 The orangey citrus marinade makes this healthy salad even better. You can save yourself time at dinnertime by marinating the chicken in the morning and putting it in the fridge until you get home. If you make my no-knead bread and replace half of the flour with whole wheat flour, you'll have the perfect healthy meal.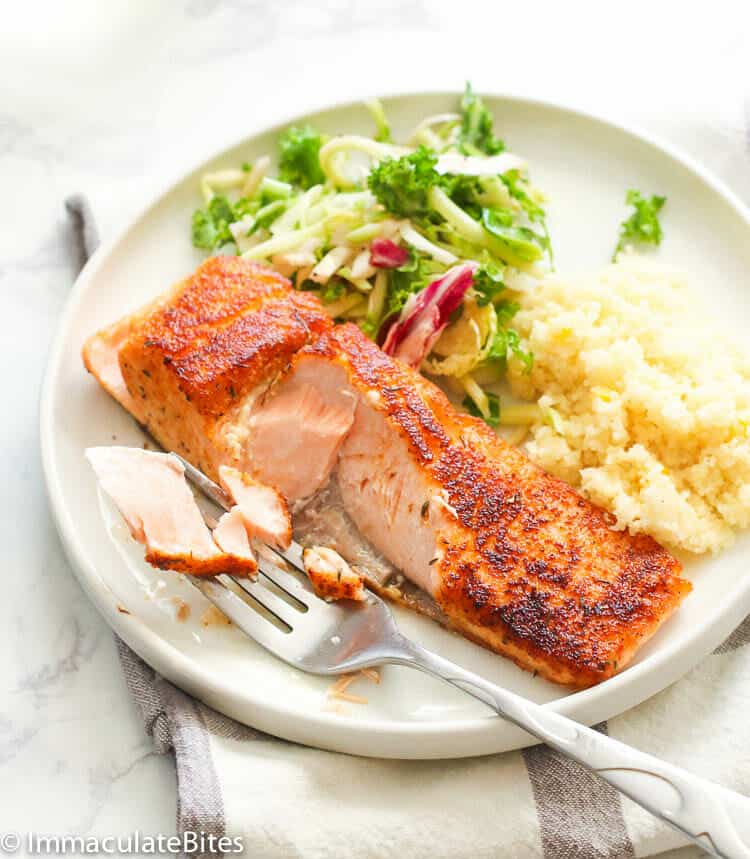 Amazing salmon seasoned with a dry rub can be ready in a record-breaking 20 minutes. Pan-frying fish is a much healthier option than deep frying. Of course, you can bake it instead. Full of flavor and nutrition, it goes great with a wedge salad.
15. Sukuma Wiki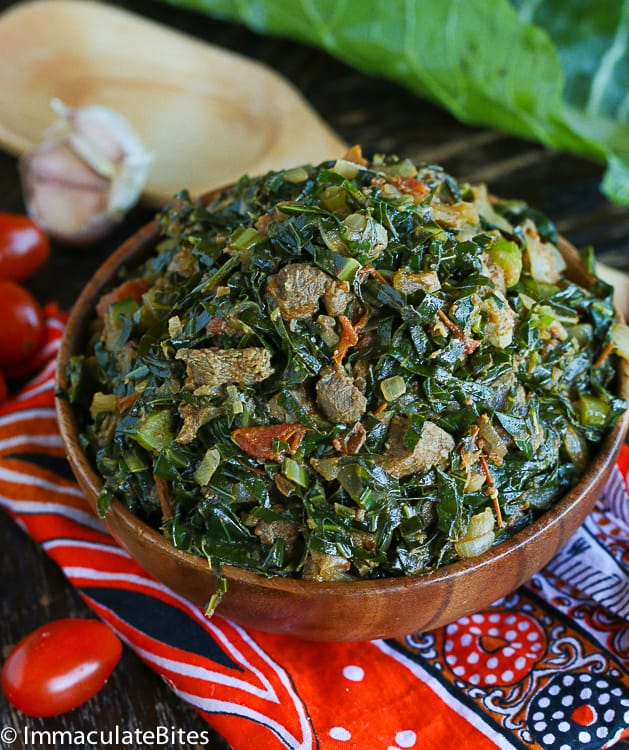 A delicious way to get green into the family. Healthy kale or collard greens are a favorite at my house and chockfull of nutrition. Delicious and healthy beef makes it a convenient one-pot meal.

16. Salmon Salad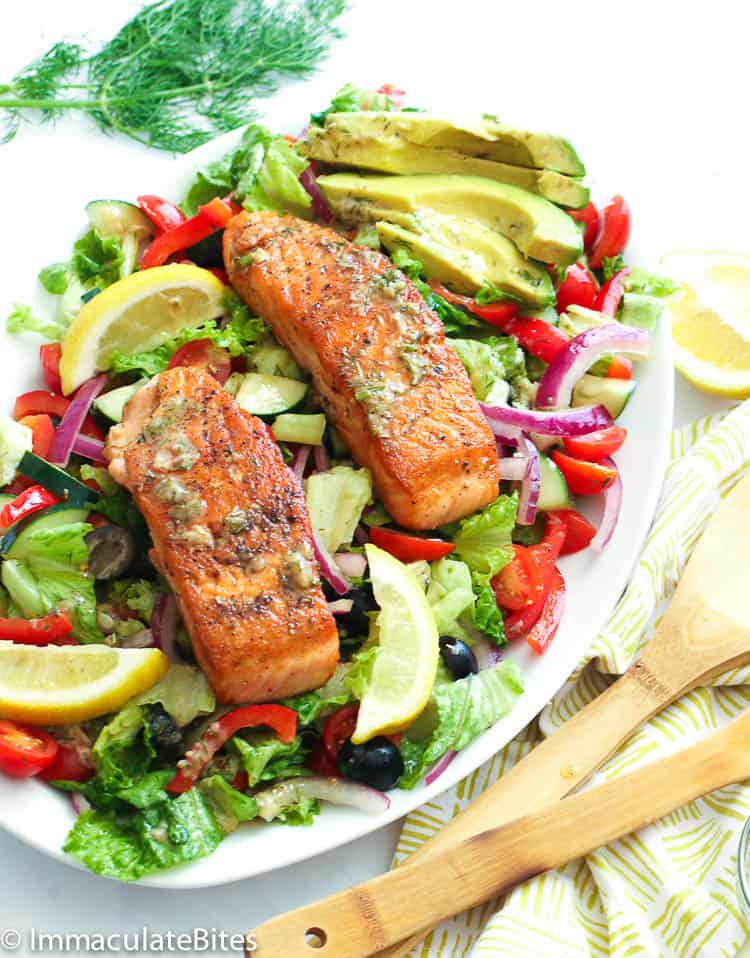 If you prep the salad while the salmon is cooking, you will have this delicious and healthy meal done in way less than 30 minutes. I love to make potatoes wedges with this one. Yum!
17. Chef Salad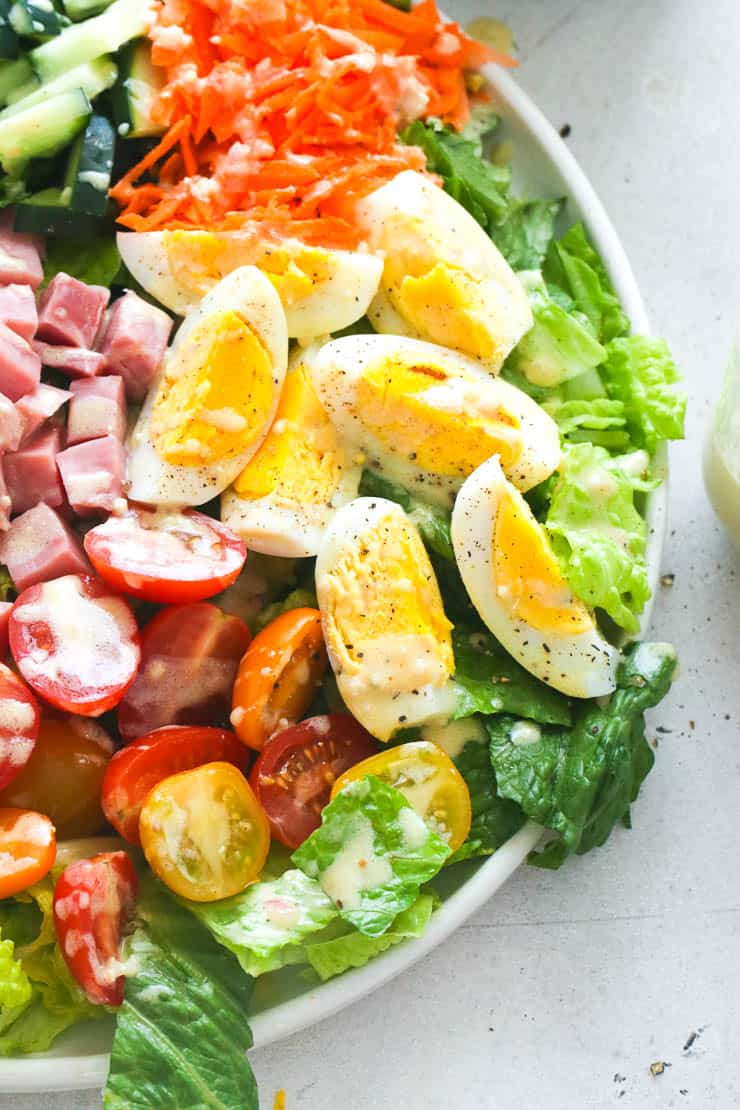 A meal in a bowl ready in way less than 30 minutes because as soon as the veggies, meats, and eggs are all chopped up, you are good to go. You can save even more time by making a big batch of salad dressing when you have more time and keep it in the fridge. Pour and serve!
18. Shakshuka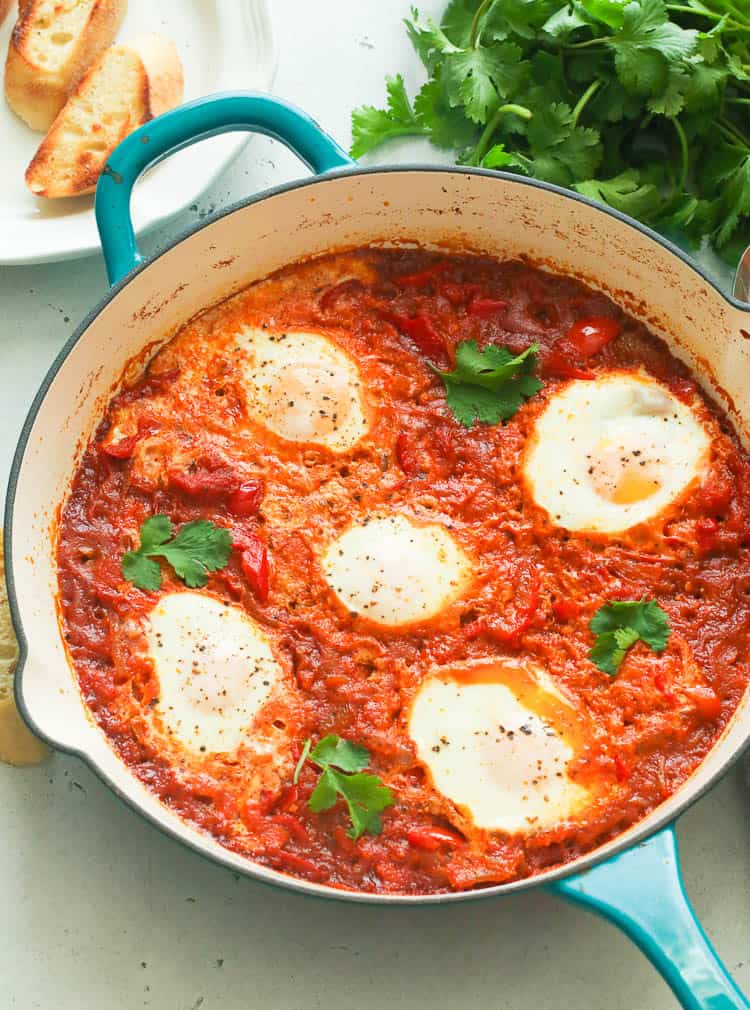 This wonderful stew is not only perfect as breakfast, but it also makes a great meat-free dinner. Packed with flavor and veggies, this one-pot meal is fast and healthy for your family. Poaching the eggs in the spicy tomato sauce is so yummy.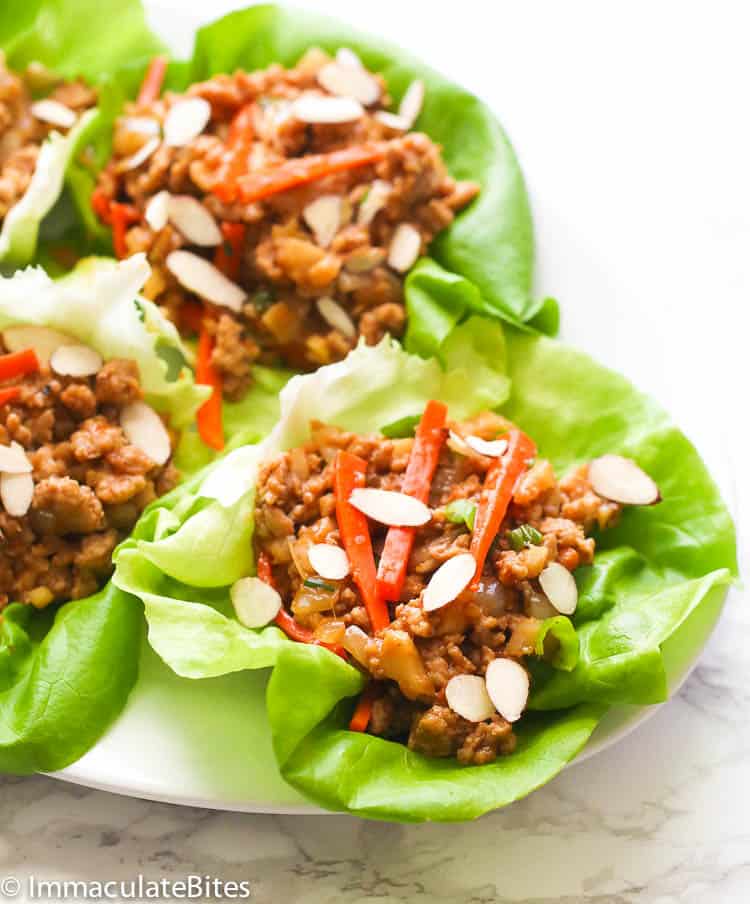 Talk about a quick healthy meal, this one of my family's favorite ways to eat chicken. You can make it even easier and faster by using leftover cooked chicken from the day before. Just skip the part about cooking the ground chicken.
20. Shrimp Stir-Fry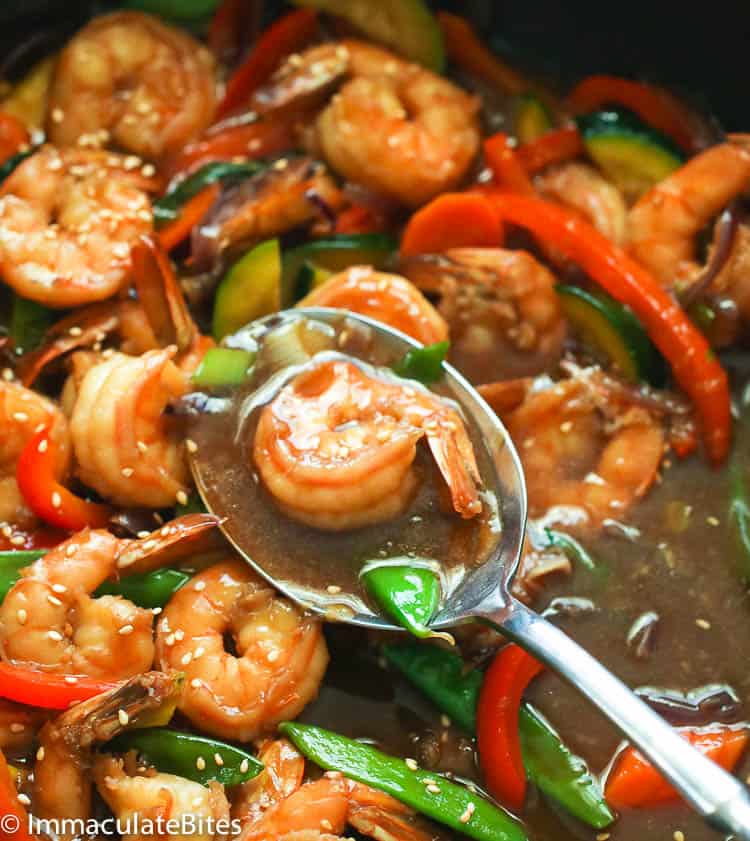 Stir-fries are my go-to recipes when I am short on time. This spicy and healthy shrimp stir-fry can be on the table in a record-breaking 20 minutes. If you have a rice cooker, you can set it up to have the rice done at the same time.
Print
Easy Healthy Dinner Recipes in Under 30 Minutes
You have 30 minutes or less to get a healthy dinner on the table. Having a collection of easy healthy dinner recipes that can be ready in under 30 minutes is a lifesaver. Here's mine.