Impressive FALL BAKING RECIPES that will surely get you in the mood for baking in no time! From simple cookies to festive fruit cake recipes, all these and more are made from scratch. Incredibly easy to make yet brimming with elegance perfect for the holidays and even all year round.
What I love about baking is having to enjoy sweet treats made completely from scratch.
The feeling is so rewarding after you take a bite of your masterpiece and serving your loved ones with homemade baked treats. They will surely find comfort and feel the warmth as they bite on every handheld snack and delectable cake you baked for them.
Fill their memories with the lovely aroma of cinnamon and freshly baked goodies this fall season and it'll surely remind them of home and holidays no matter where they'll be.
Go, get your whisk and mixing bowls, and start baking! Let's go!
Pumpkin Fall Treats
1. Pumpkin Cake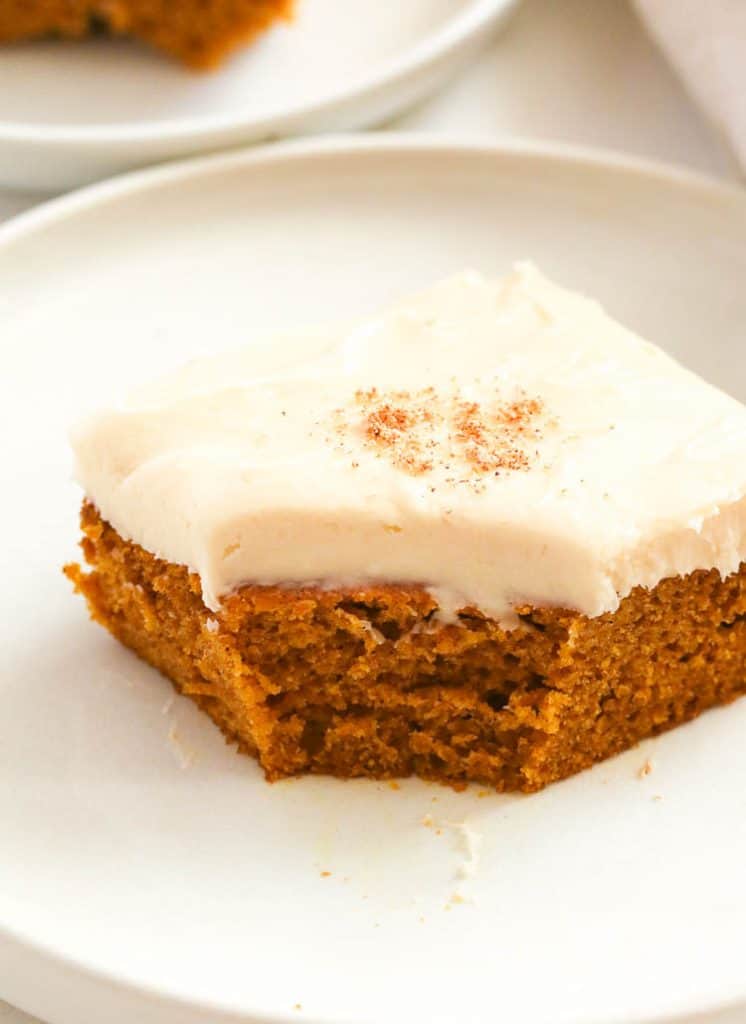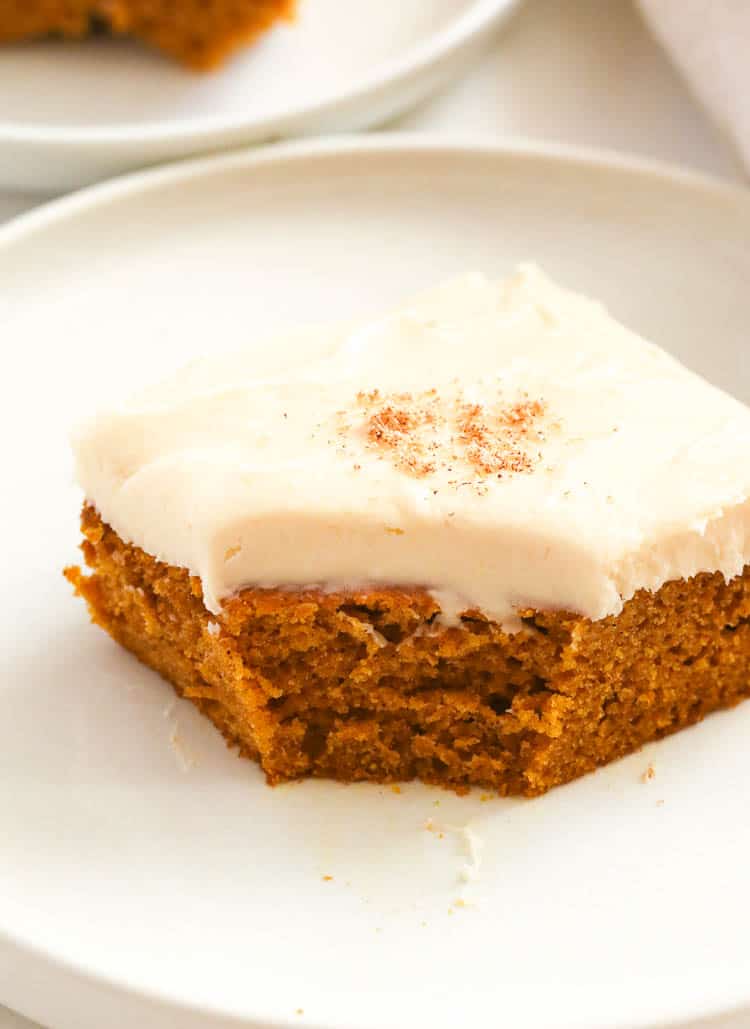 Halloween won't be complete without this moist and fluffy Pumpkin Cake made with pumpkin puree, sour cream, and pumpkin spice. Covered with sweet and decadent caramel cream cheese frosting that perfectly complements the cake. Certainly, one of the easy fall desserts you can bake this season.
2. Pumpkin Chocolate Chip Cookies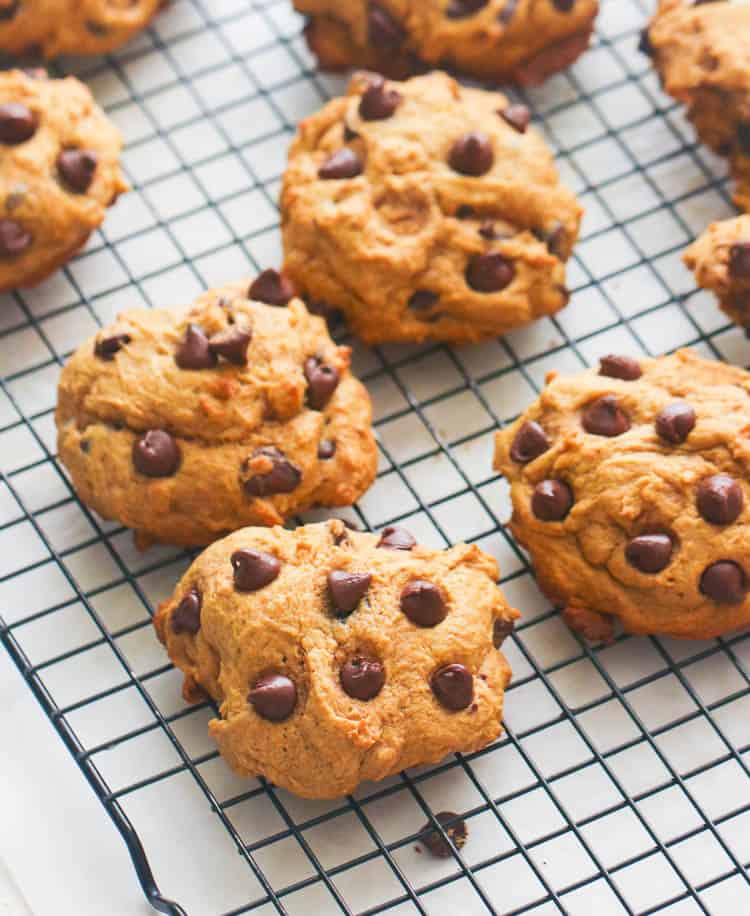 A healthier take on the chocolate chip cookies featuring fresh pumpkin puree and homemade pumpkin spice. Soft and chewy with crispy edges delectable cookies that will surely satisfy your sweet tooth cravings this fall. Don't forget to double the recipe to have some ready for the Halloween Trick-or-Treaters. 😉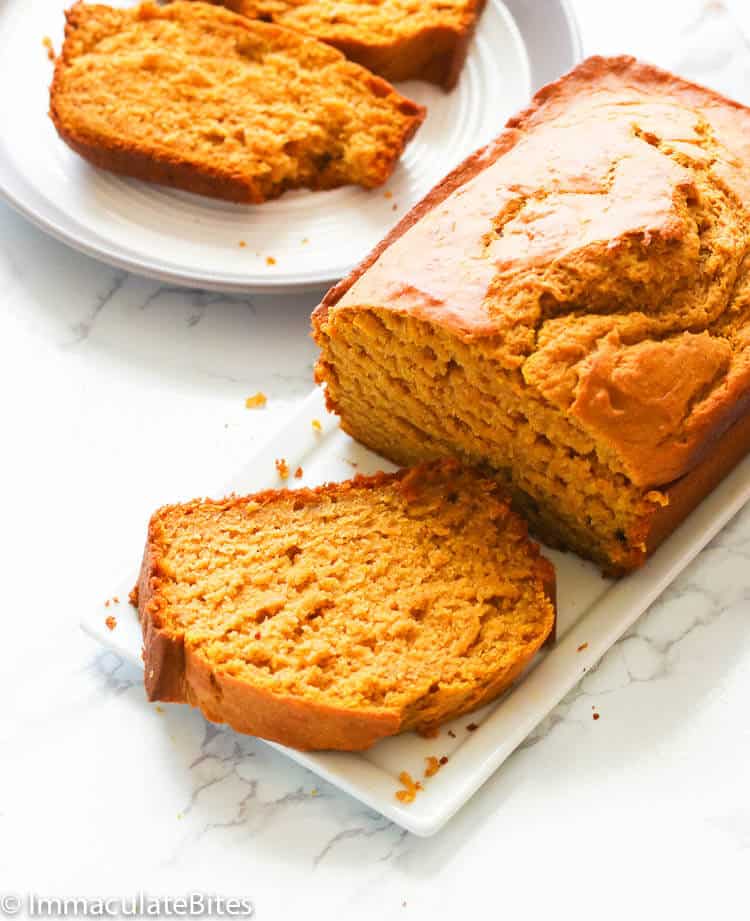 Insanely moist and soft chocolatey Pumpkin Bread to complete our pumpkin fall baking recipes collection. Brimming with wonderful flavors from cinnamon, nutmeg, allspice, and a touch of orange zest for a refreshing twist. This recipe makes 2 loaves coz' you know, 1 is always not enough! 😉
Want to make this bread more exciting? Check out today's Pumpkin Banana Bread.
Carrot Fall Desserts
4. Carrot Cake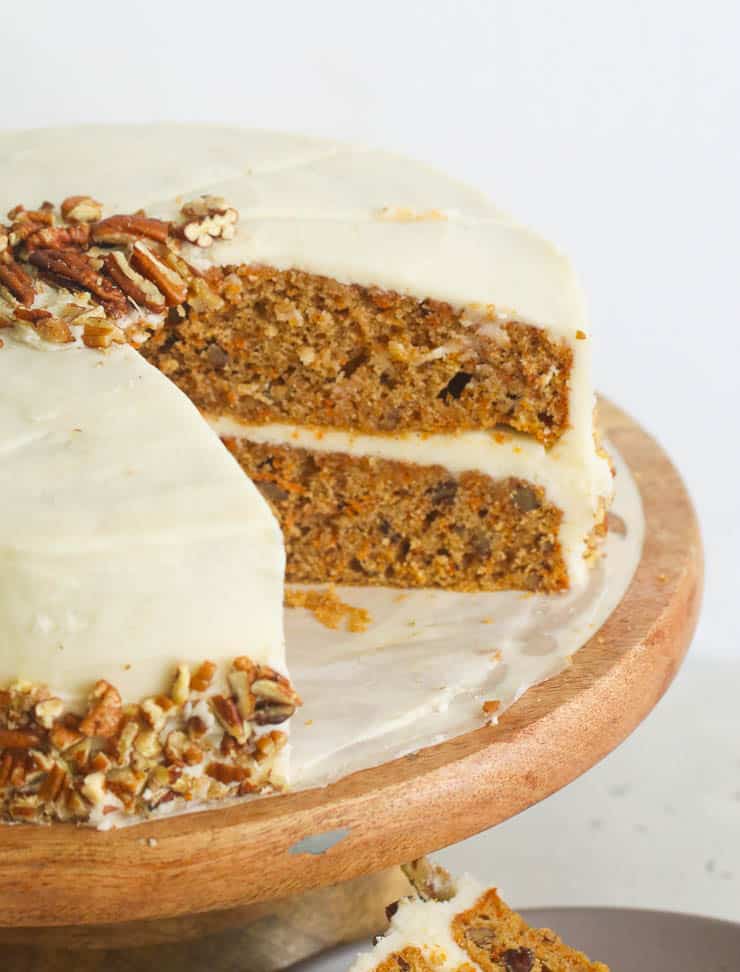 Indulge yourself with this sweet and delicious Carrot Cake ready in 30 minutes! Wow! Not your typical carrot cake because it's loaded with flavors from apple sauce and ginger. And if that's not enough to convince you, maybe the scrumptious cream cheese frosting will.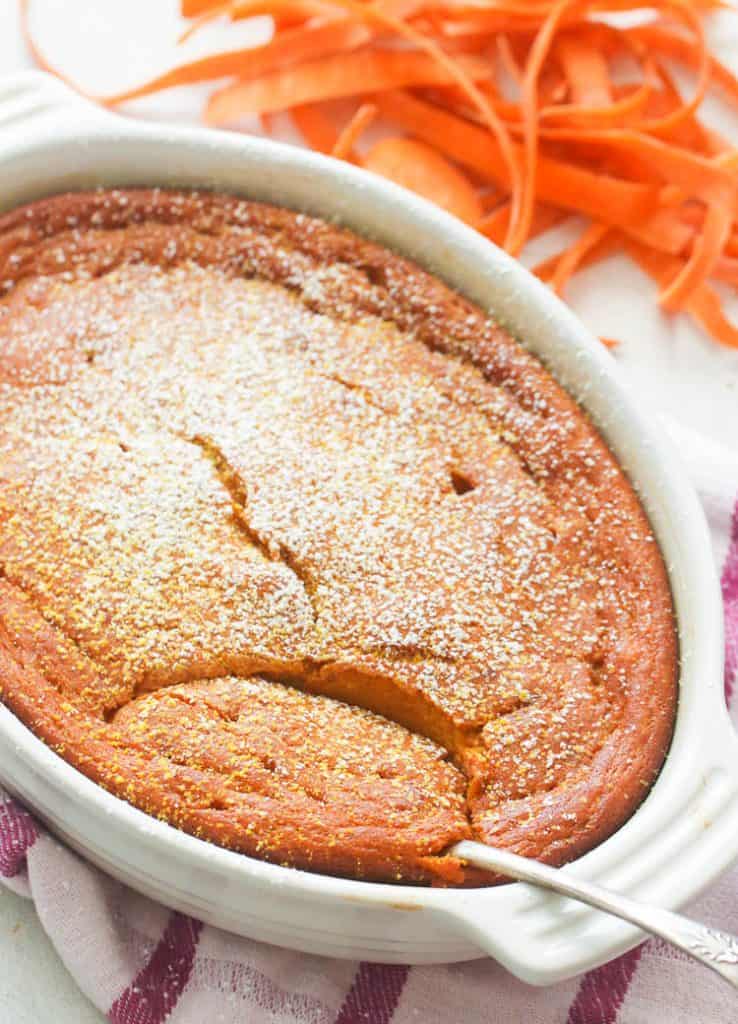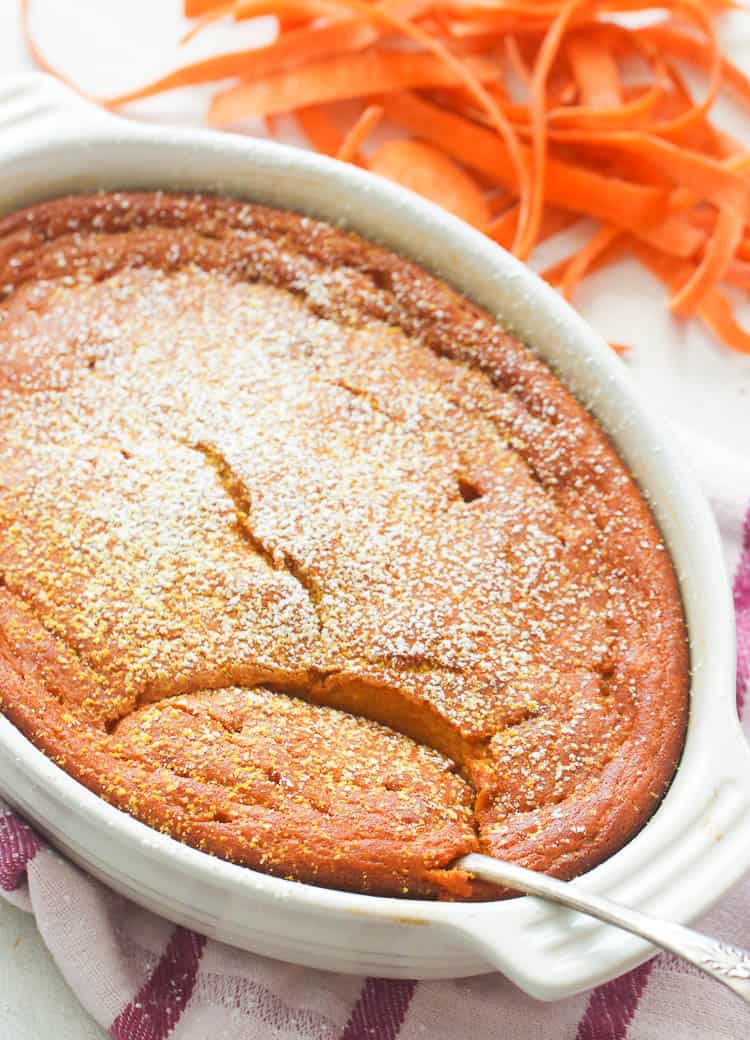 Grab a spoon of this rich, light, and melt-in-your-mouth Carrot Souffle and experience a glimpse of heaven in every bite. Satisfyingly good with the addition of warm flavors from cinnamon and nutmeg. Just leave out the flour for a gluten-free version. Oh yes! Truly one of the best fall baking recipes to add to your collection.
Apple Fall Dessert Recipes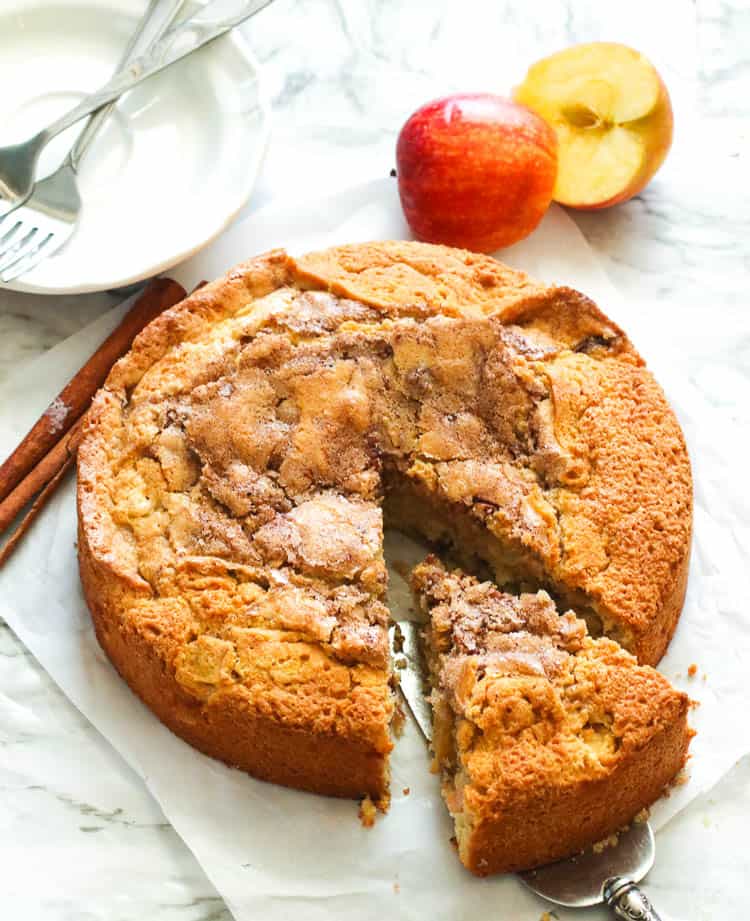 You're totally gonna love fall baking especially in this simple yet indulging Cinnamon Apple Cake recipe. Amazingly good with fantastic textures from crunchy diced apples and butter cinnamon-flavored pecan. A perfect dessert or snack to pair with your coffee this cozy fall season.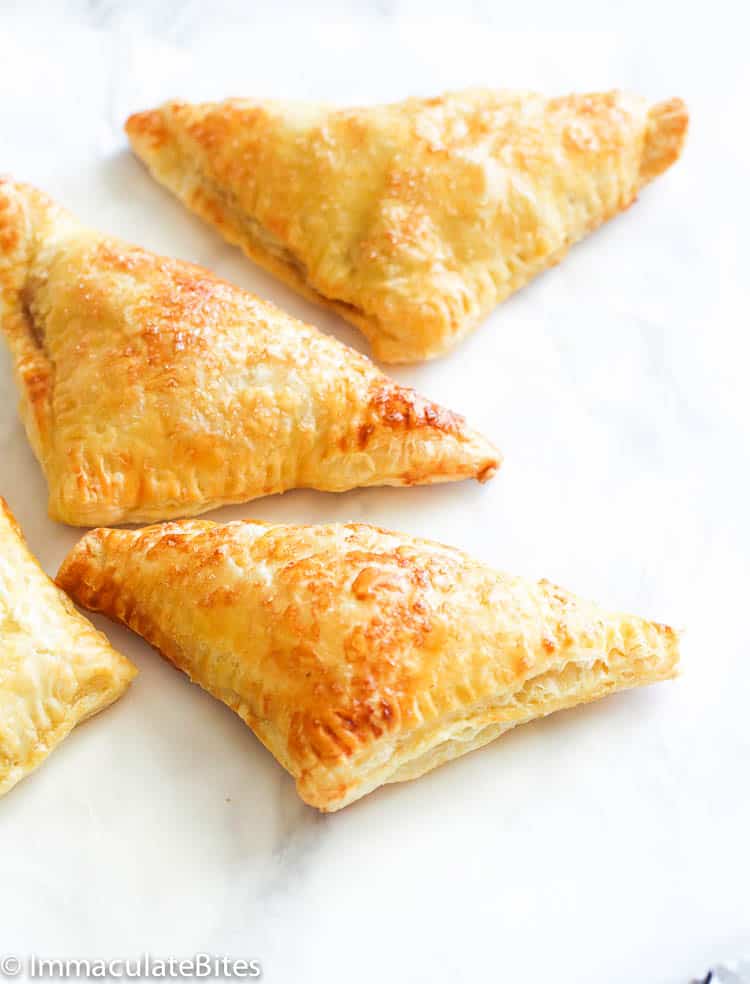 Pie on the go! Highly addictive hand-held snacks perfect as breakfast, snack, or dessert. Made with irresistible flaky pie crust and luscious apple filling full of warm flavors from cinnamon, nutmeg, and ginger. You'll certainly live for this simple indulgence!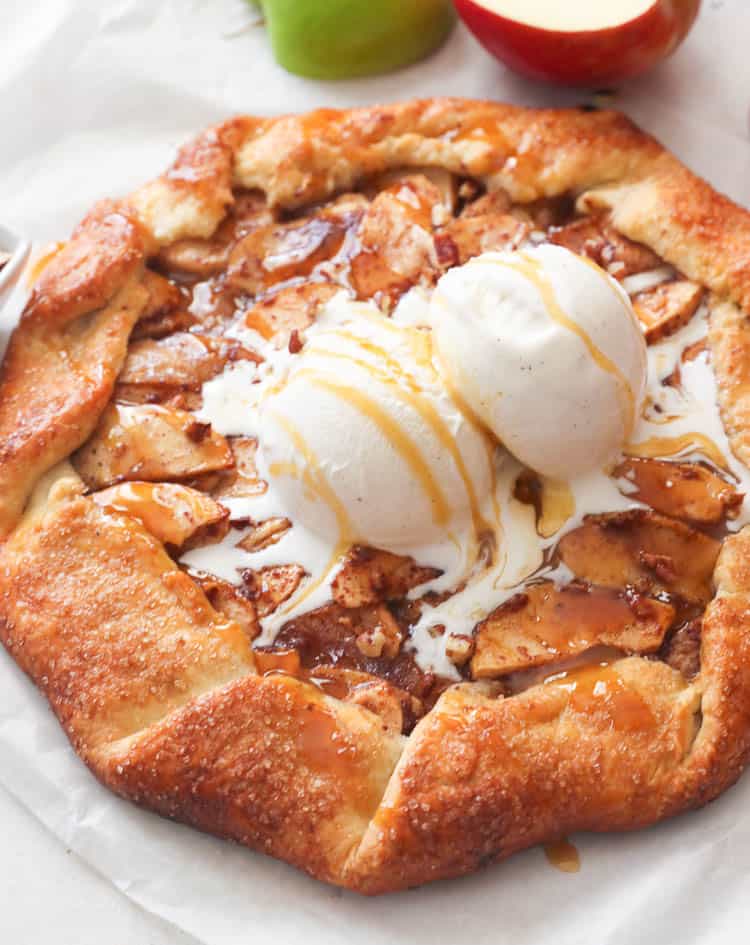 One of my favorite fall treats of all time and I call it the incredible pastry pizza. It'll definitely make the fall season even cozier with its sumptuous cinnamony apple topping with a kiss of lemon. Serve it drizzled with caramel sauce or topped with vanilla ice cream for a fantastic finish! 😉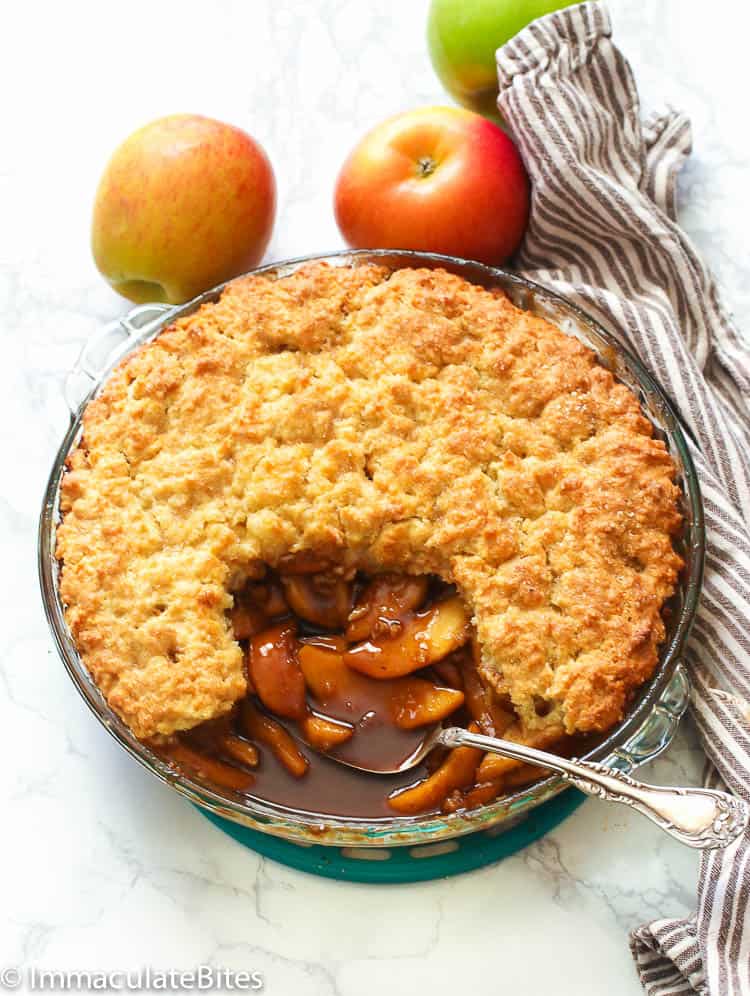 Grace your table with one of the popular fall desserts, no other than Apple Cobbler. Starring saucy and sweet spiced apple filling topped with a crumbly biscuit-like top. You're definitely in for a sweet surprise. A perfect dessert you can enjoy all year round. And oh, a dollop of whipped cream on top would be nice! Awesome!
10. Apple Dumplings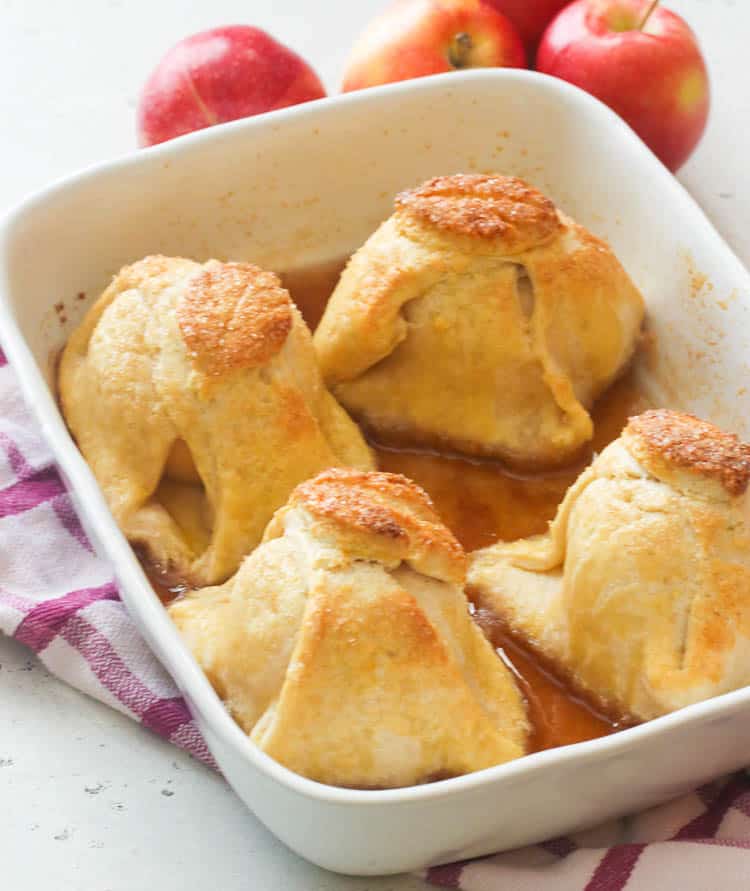 Don't you just love these adorable sugary apple treats in a pool of luscious well-spiced caramel syrup? Featuring buttery pastries filled with apples and pecans brimming with complex holiday flavors. Incredibly easy to make holiday treats perfect for the whole family!
11. Apple Pie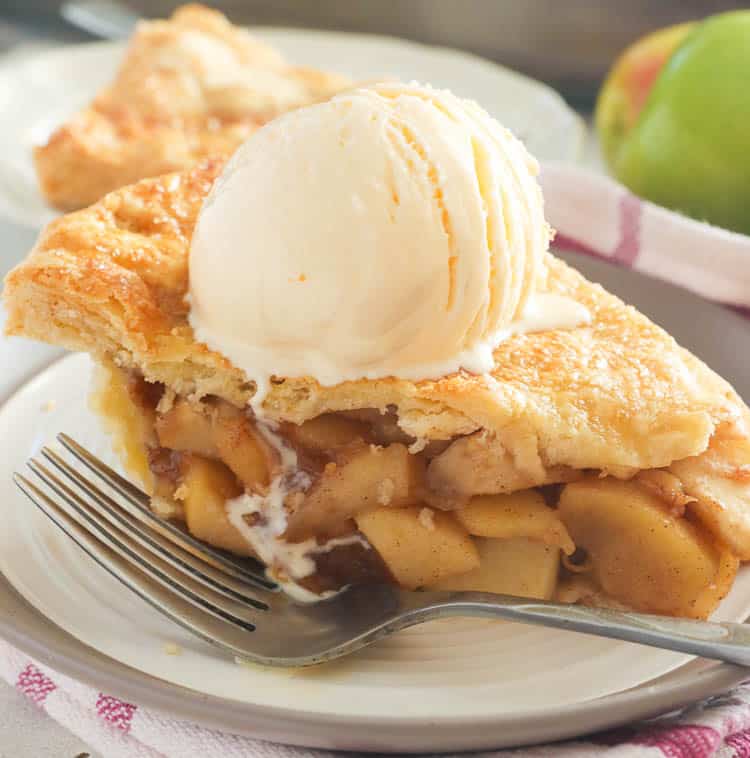 And of course, the classic comfort food Apple Pie to complete our best fall dessert collection. Featuring buttery and flaky homemade pie crust and well-spiced apple filling. A warm and cozy dessert or snack you can enjoy any time of the year! Truly satisfying to the core!
Pie Fall Baking Ideas
12. Sweet Potato Pie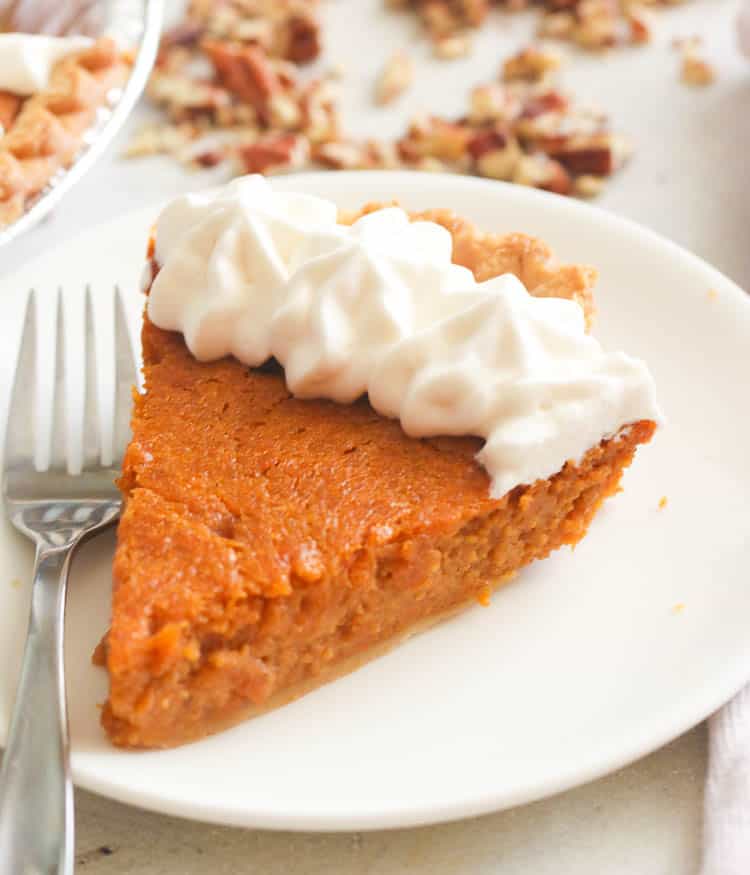 Made with flaky and buttery homemade pie crust filled with creamy and sumptuous sweet potato filling to grace your holiday dining table. Generously flavored with trio holiday spice – cinnamon, nutmeg, and ginger to complete this Southern comfort food. Truly a crave-worthy dessert you can easily make at home.
13. Chess Pie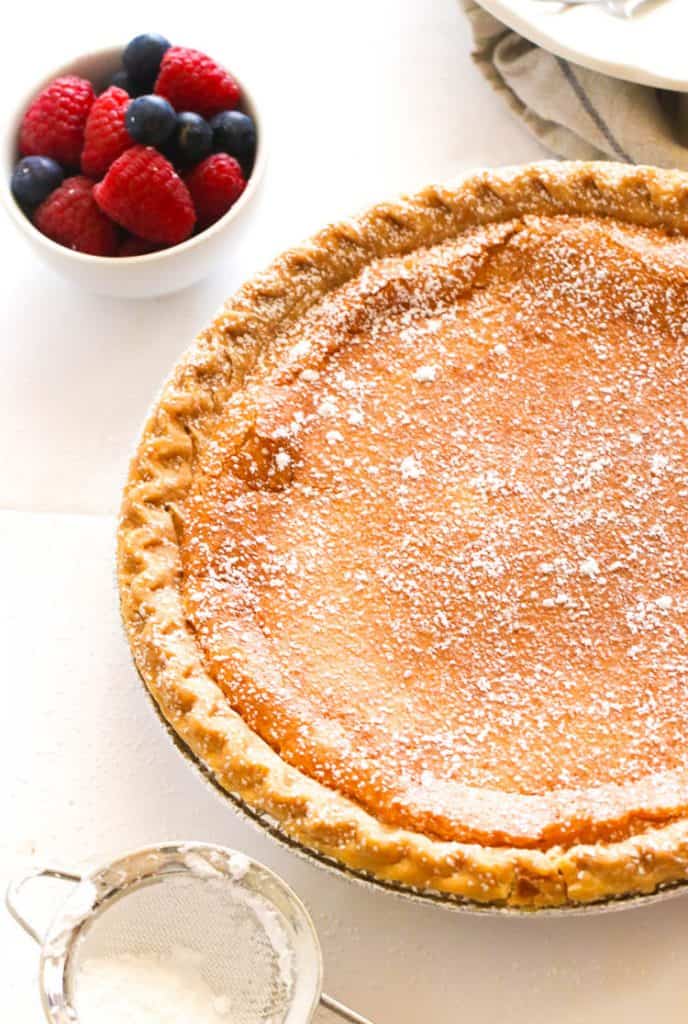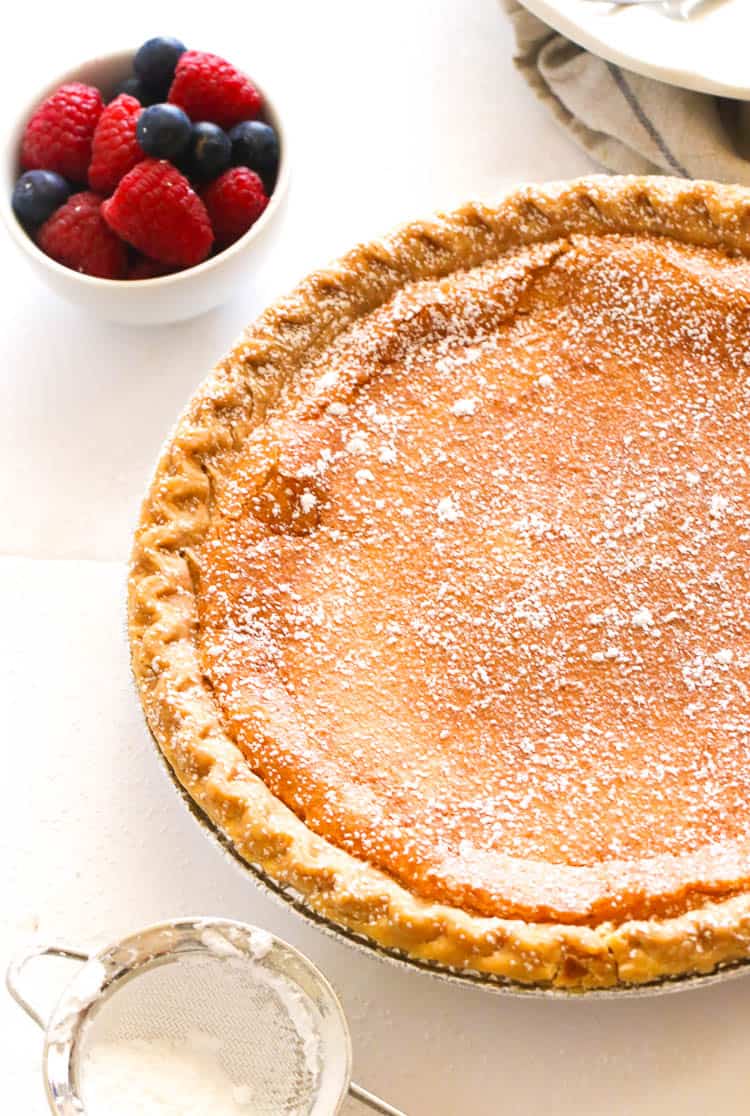 Why wait for Thanksgiving when you can have this deliciously sweet Southern Chess Pie right now? You can totally make this at home completely made from scratch in less than an hour! Oh yes! So easy and simple yet full of classic flavors from nutmeg, cornmeal, and lemon juice.
For chocolate lovers out there, you can try my Chocolate Chess Pie, too!
14. Pecan Pie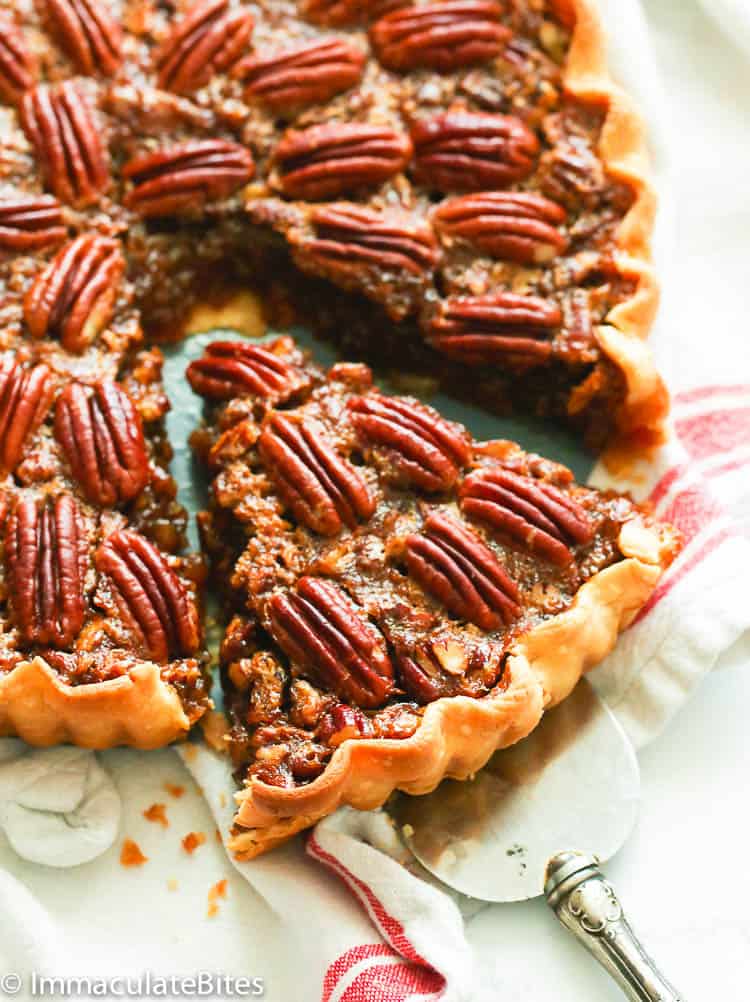 Another Southern classic dessert that is worthy to be included in the list of best fall desserts. I bet you won't be able to resist this Pecan Pie made with a buttery crust and filled with pecans in gooey caramelicious pie filling. Truly an elegant crowd-pleasing dessert you can serve with or without occasion!
Serving this on a bigger crowd? Try this Pecan Pie Bars Recipe.
Bread Recipes for Fall Baking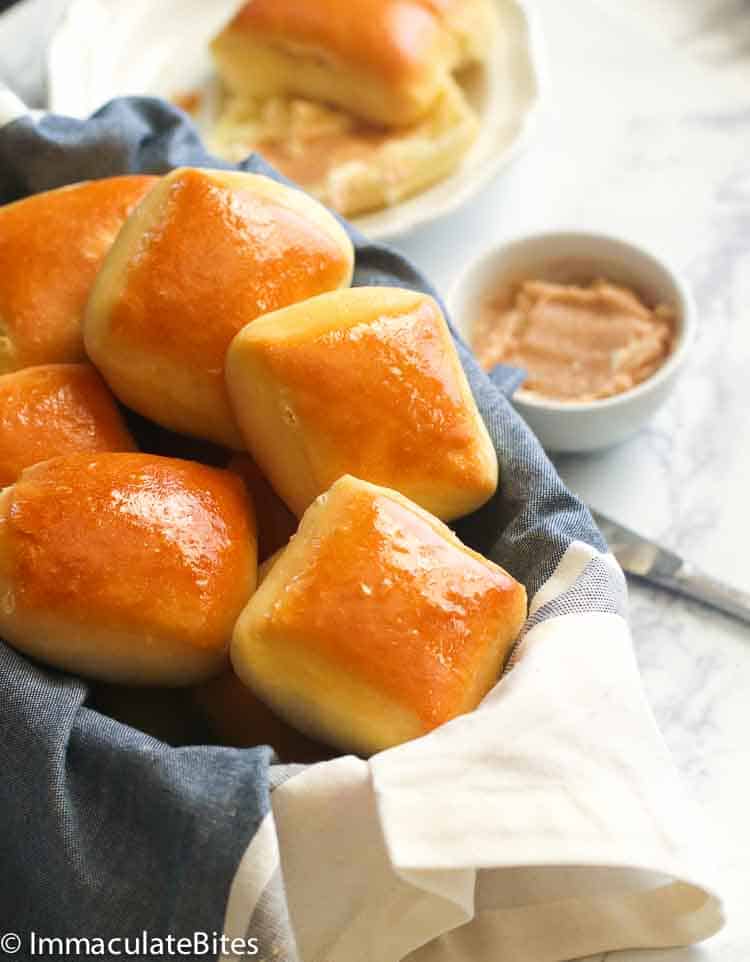 What sets this Texas Roadhouse Rolls apart from other dinner rolls is its shiny honey cinnamon butter finish. Truly lip-smacking in every bite! This recipe will definitely give Texas Roadhouse a run for their money. It's equally buttery and fluffy – all made from scratch without breaking the bank. 😉
16. Coco Bread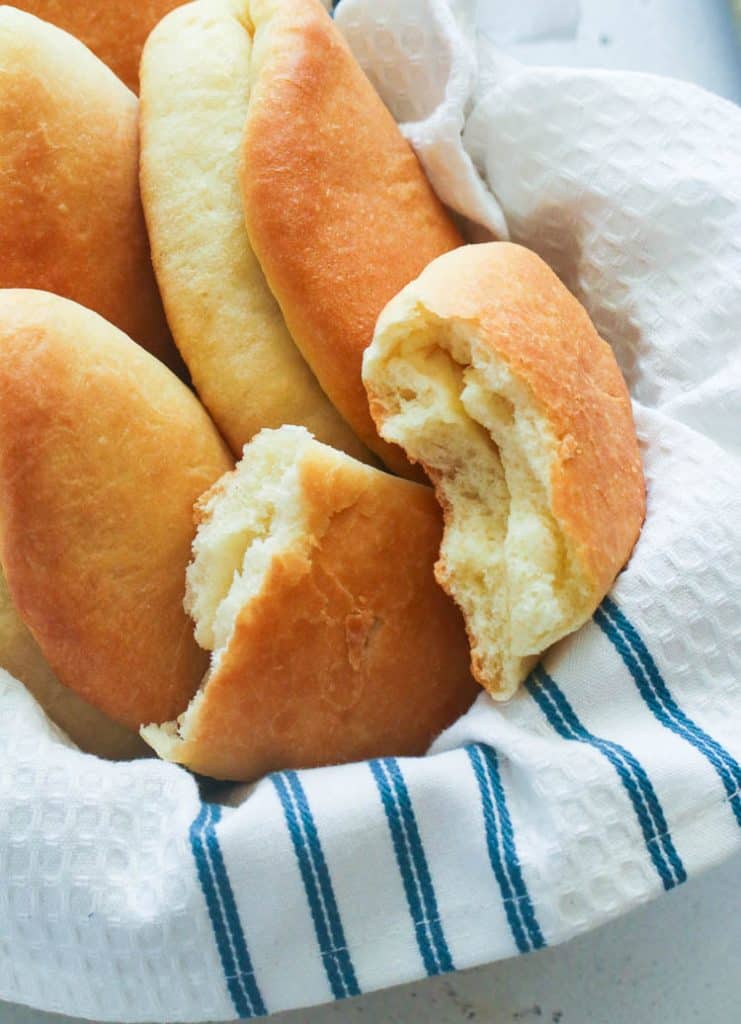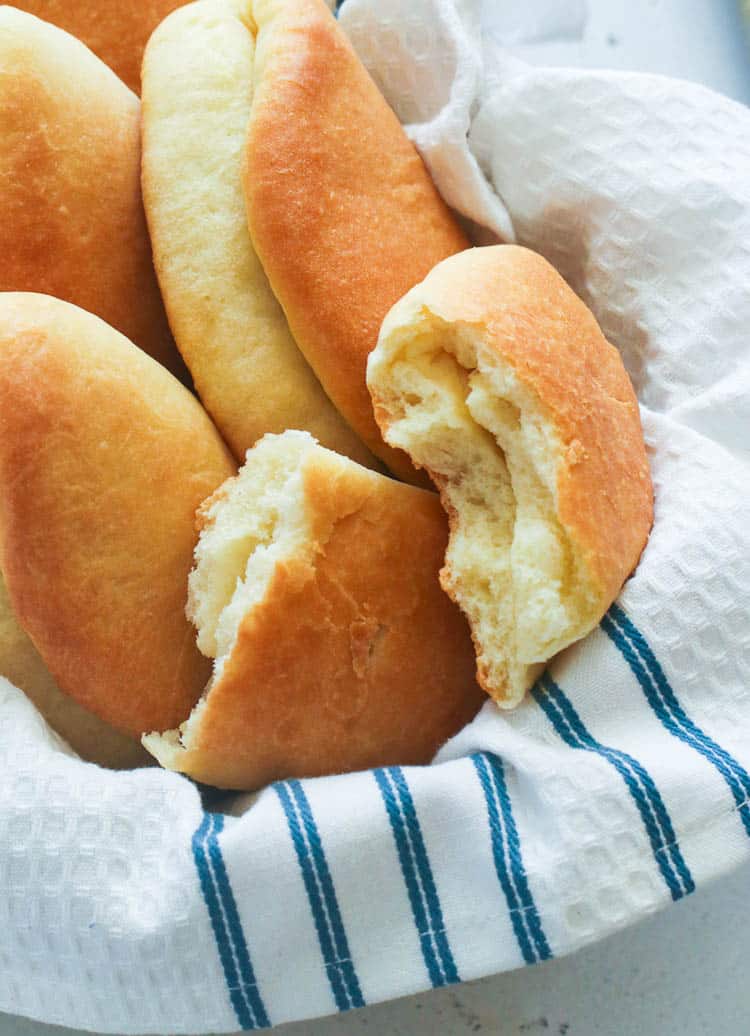 Taste the authentic Jamaican baked goodies with this sweet Coco Bread made with flour and coconut milk. You're definitely gonna love the addition of a coconut twist to your regular bread dough. I suggest serving it with Jamaican Stew Peas or Chicken and Pumpkin Soup to complete your Jamaican comfort food delight. 😉
17. Pani Popo (Samoan Coconut Bread Rolls)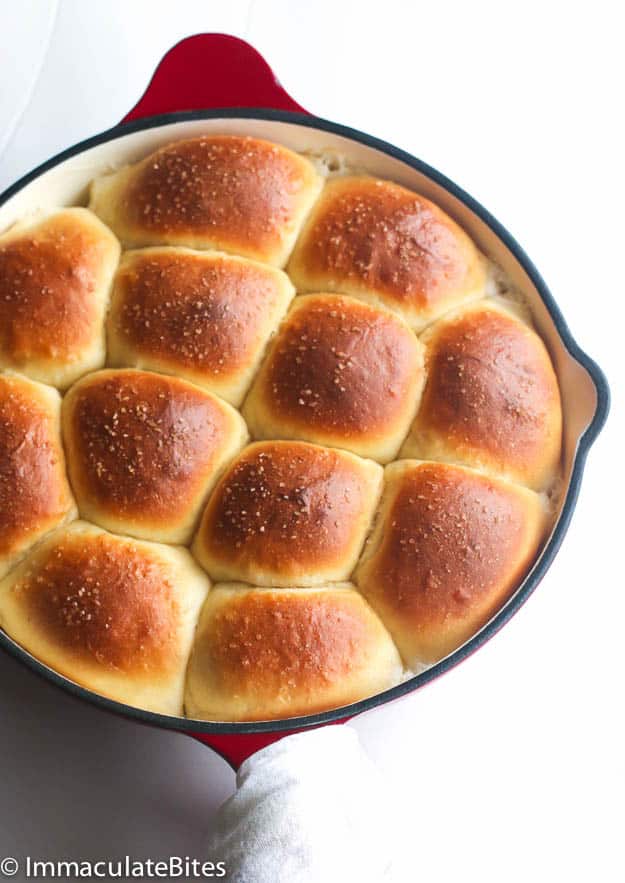 Level up your bread dough recipe with these light, airy, and fluffy dinner rolls made with coconut milk and powdered milk. Incredibly creamy and milky with the right amount of sweetness enough to tickle your taste buds. Definitely, one of the new baking ideas you should try! 😉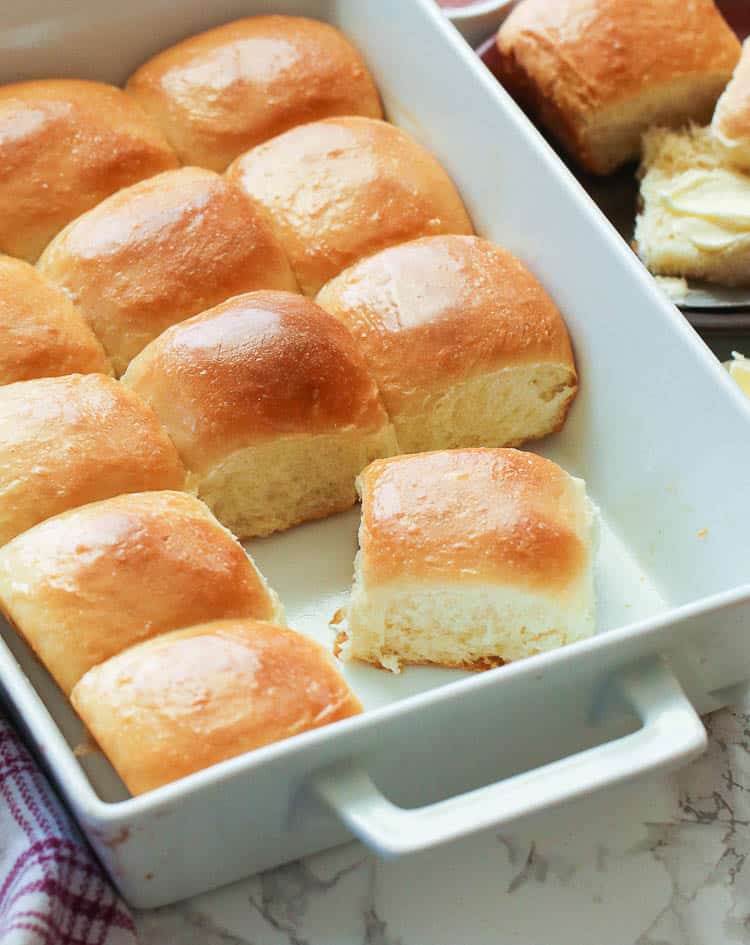 Make your simple dinner extra special with these Easy Dinner Rolls made in just 1 hour from start to finish! Yes! That's right! No complicated procedures and skills are needed. A total of 7 basic ingredients such as flour, yeast, and milk, and you're all set for a nice and soft yummy dinner treat.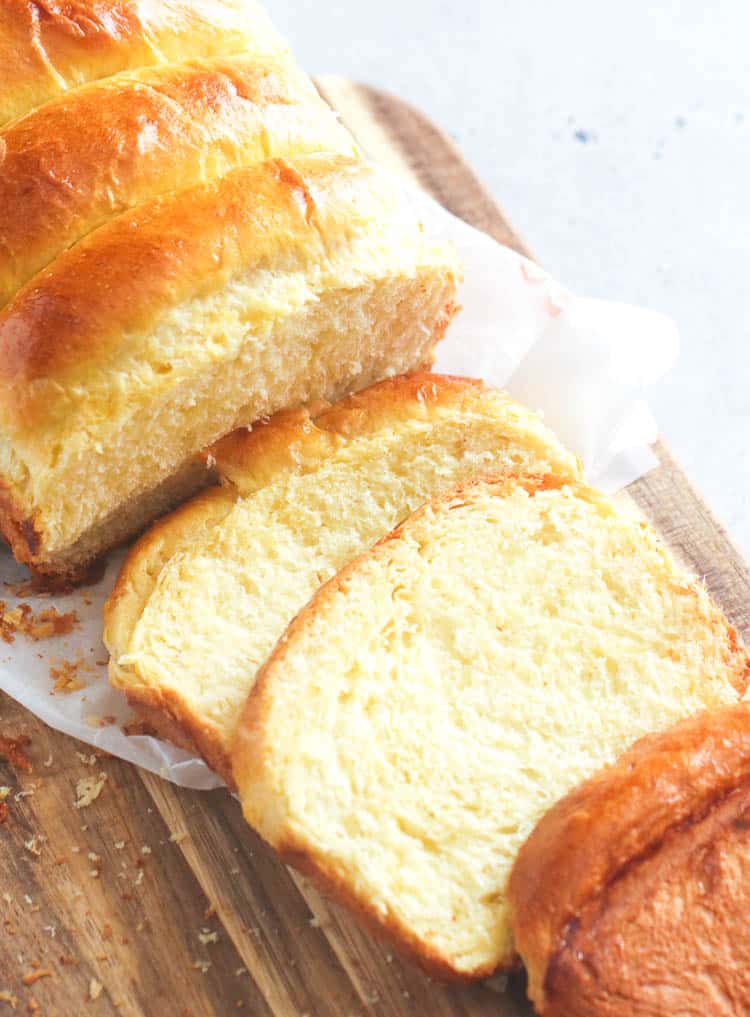 One of the best fall baking recipes you'll ever make. Soft and fluffy bread with the right amount of sweetness. Filling and satisfying on its own or paired with Cream of Chicken Soup and Instant Pot Oxtail Soup. And oh, don't forget to leave some to make this fantastic French toast the next day! 😉
20. Challah Bread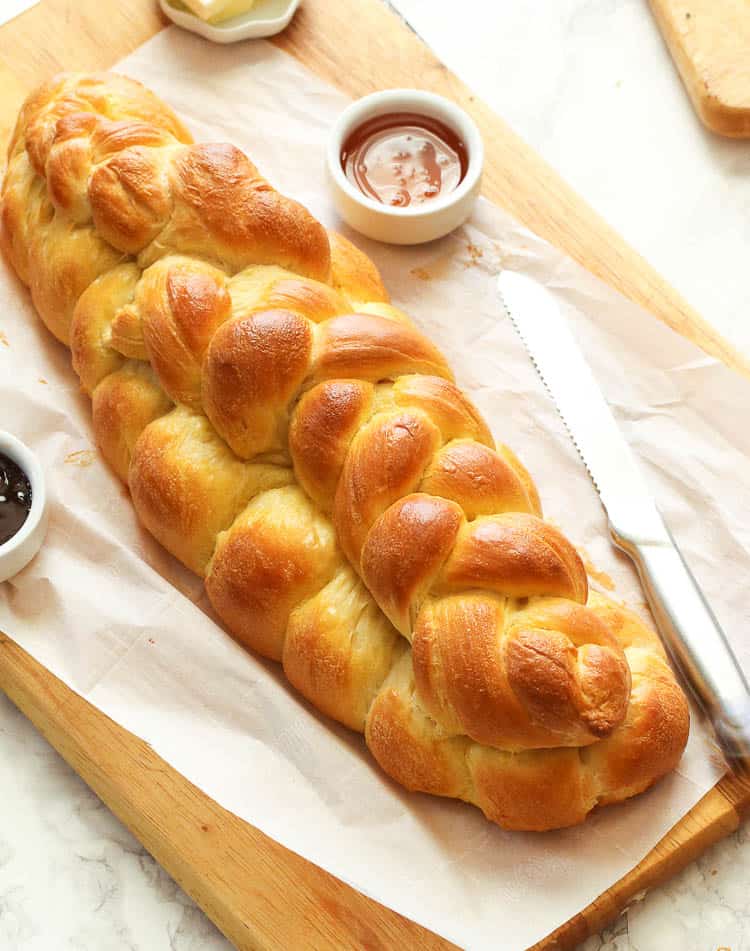 Ahh! Stunningly gorgeous with its braided dough made with basic bread ingredients. Not only it's invitingly beautiful but also equally delicious. Smother it with your favorite jam and butter for a perfect breakfast or afternoon snacking. Truly one of the tastiest fall treats you'll ever make!
21. Caribbean Banana Nut Bread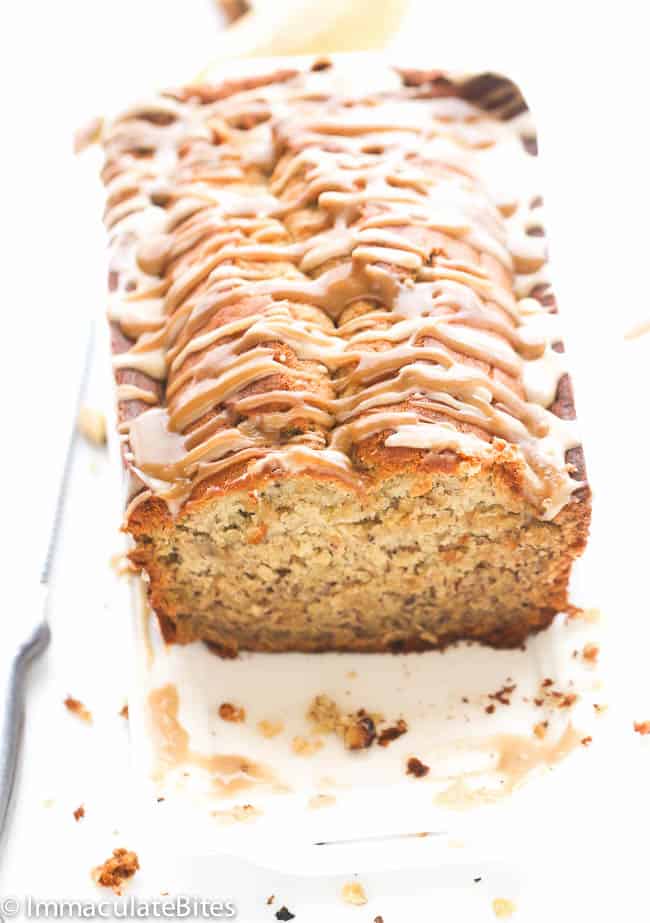 A more personal take on a loaf of regular banana bread. I top it off with a brown butter glaze coz' that's how I roll. And with a splash of rum and a touch of citrusy lime goodness and you're in for a splendid Caribbean treat. I bet you'll love it, too.
And if you're a little extra like me, try my Strawberry Banana Bread next. 😉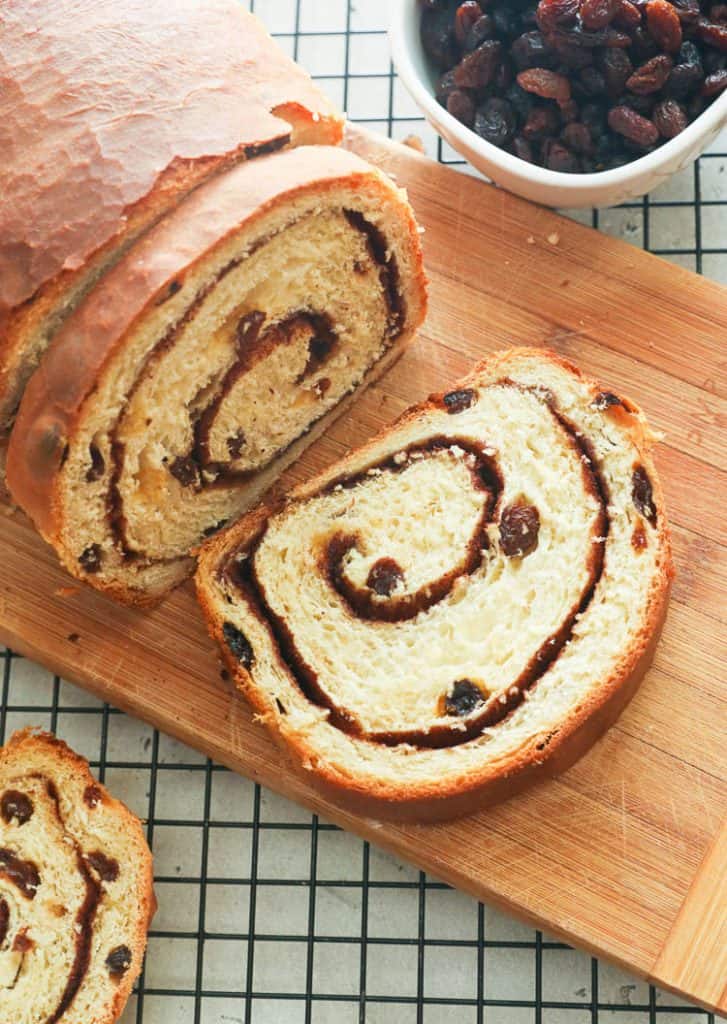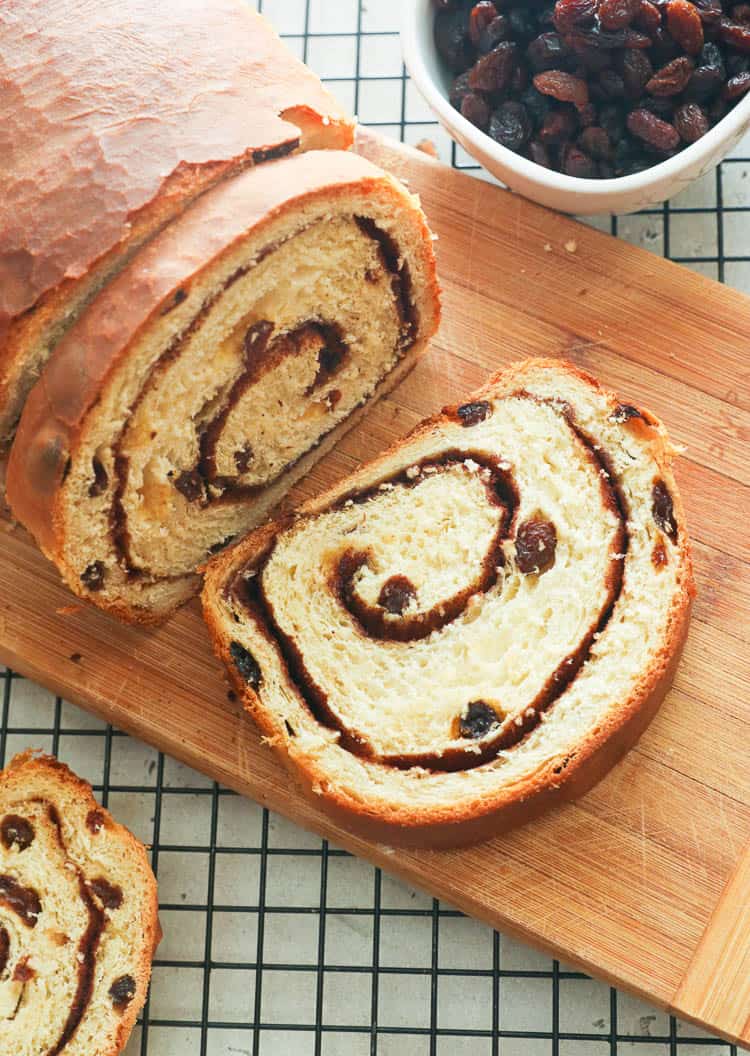 Fill your kitchen with a lovely aroma from this Cinnamon Raisin Bread. A simple recipe that comes together nicely filled with raisins and cinnamon goodness. Not a fan of raisins? Try it with cranberries or blueberries instead. What a sweet delight to add to your fall dessert recipes! 😉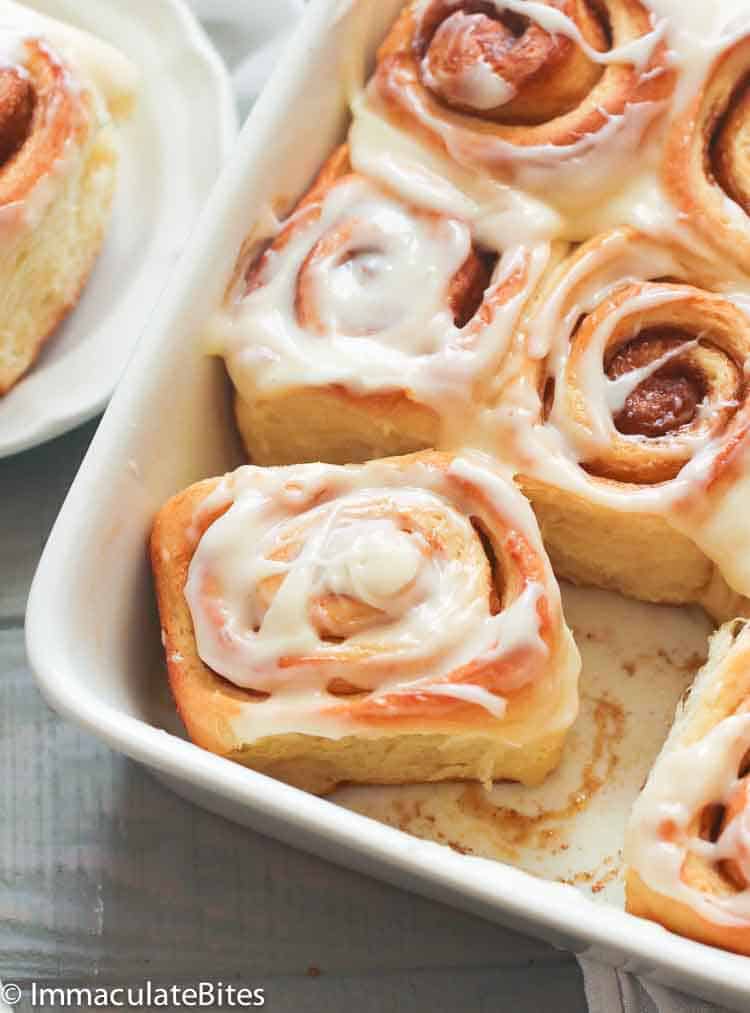 It was love at first bite with these fluffy and soft Cinnamon Bread Rolls. Every bit of cinnamon swirl is a piece of heaven in every bite. The luscious cream cheese frosting definitely raises the bar of deliciousness of this easy fall treat. Perfect for breakfast and brunch, or holiday giveaways. 😉
Cake Recipes
24. Caramel Cake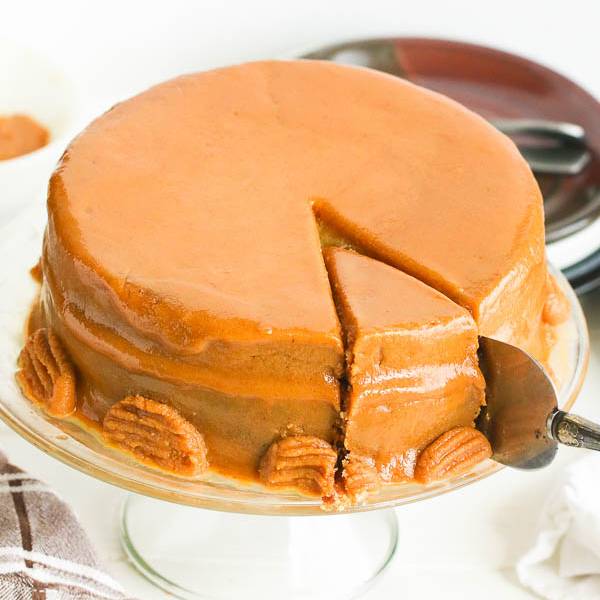 Who can resist this Southern favorite with layers of buttery and soft yellow cake filled with decadent caramel frosting? Made with butter, sugar, vanilla extract, and evaporated milk. And the best part is… you can make the caramel frosting without the candy thermometer! Oh yes!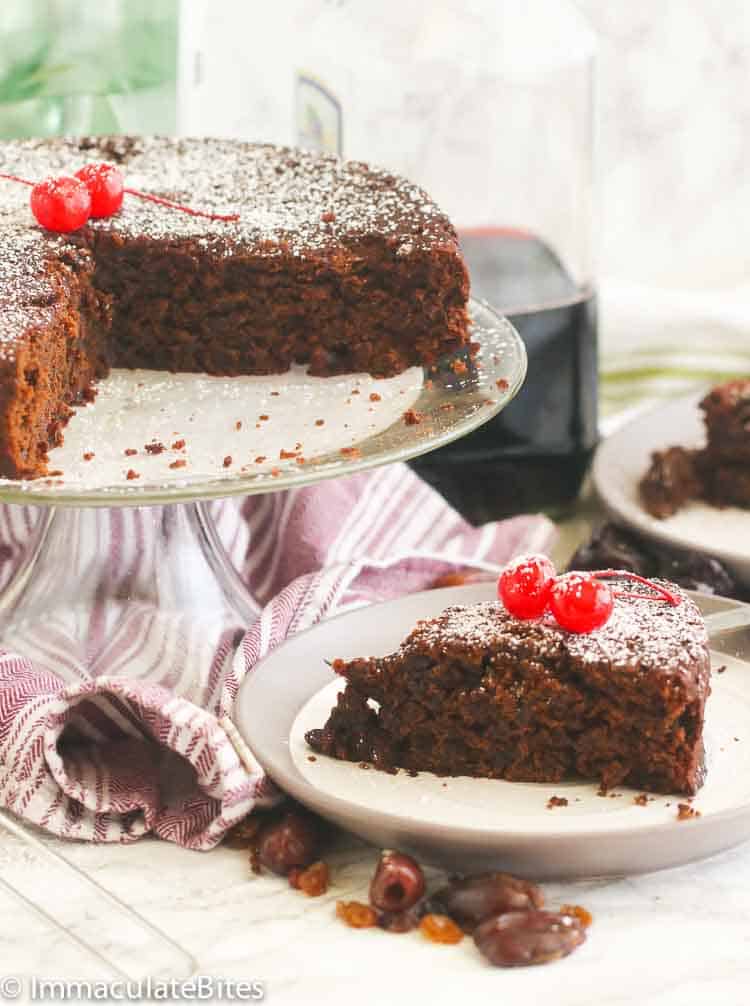 Fall in love instantly in this boozy cake loaded with dried foods and complex spices. The combination of strong rum and sweet wine complemented the sweet and tangy dried fruits and warm spices in this highly indulgent cake. Though it takes a while to make this cake, I guarantee you it's really worth the wait! 😉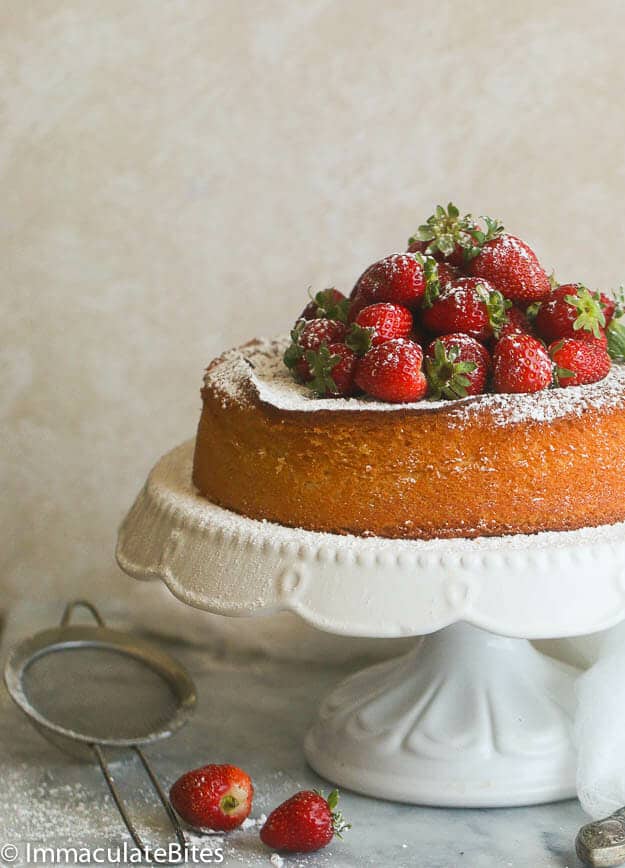 This simple dump-everything kind of cake is simply amazing with its sweet and citrusy flavors. Made with condensed milk, eggs, sugar, flour, and lovely flavors from lime juice and nutmeg. Truly one of the easy fall desserts you'll ever make! A perfect accompaniment to your favorite tea or coffee. 😉
27. Light Fruit Cake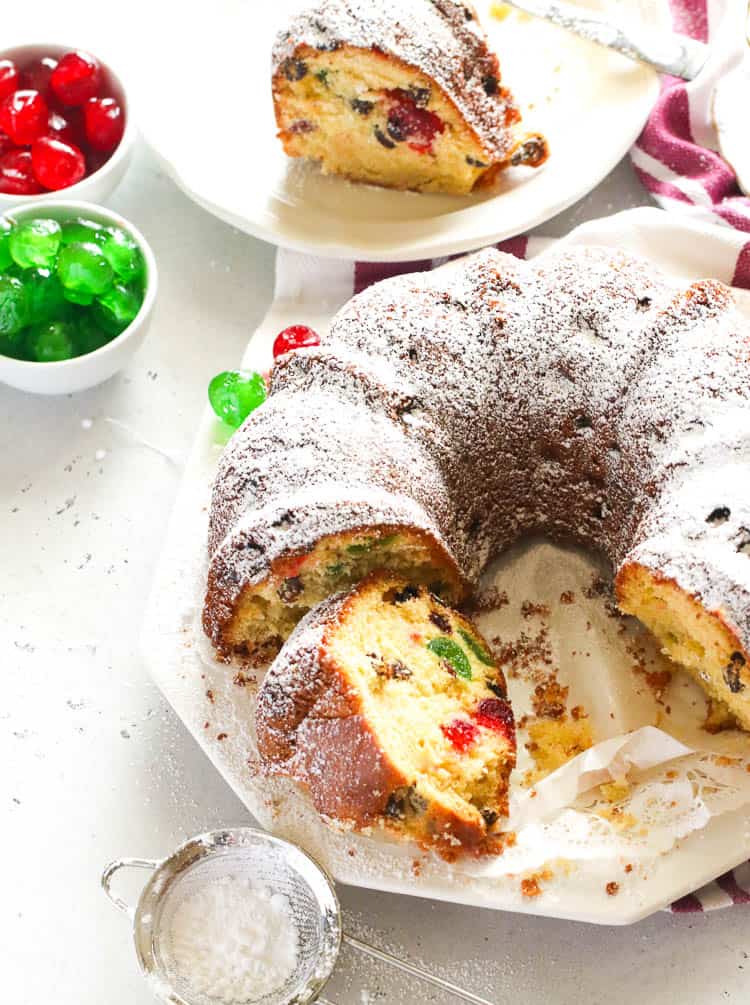 Lift up your holiday spirit with this festive Madeira cake filled with dried mixed fruits and a splash of rum. Extremely moist, buttery, and light enough to satisfy your sweet tooth cravings this fall season. A splendid dessert perfect in this cozy kind of weather. 😉
Feel the Holiday vibes as early as the autumn season with this light and moist Chocolate Rum Marble Cake. Made even better with the addition of cream cheese and dark rum. Finish it off butter rum syrup and a combination of vanilla and chocolate glaze for toppings. Aah! Sinfully good, indeed!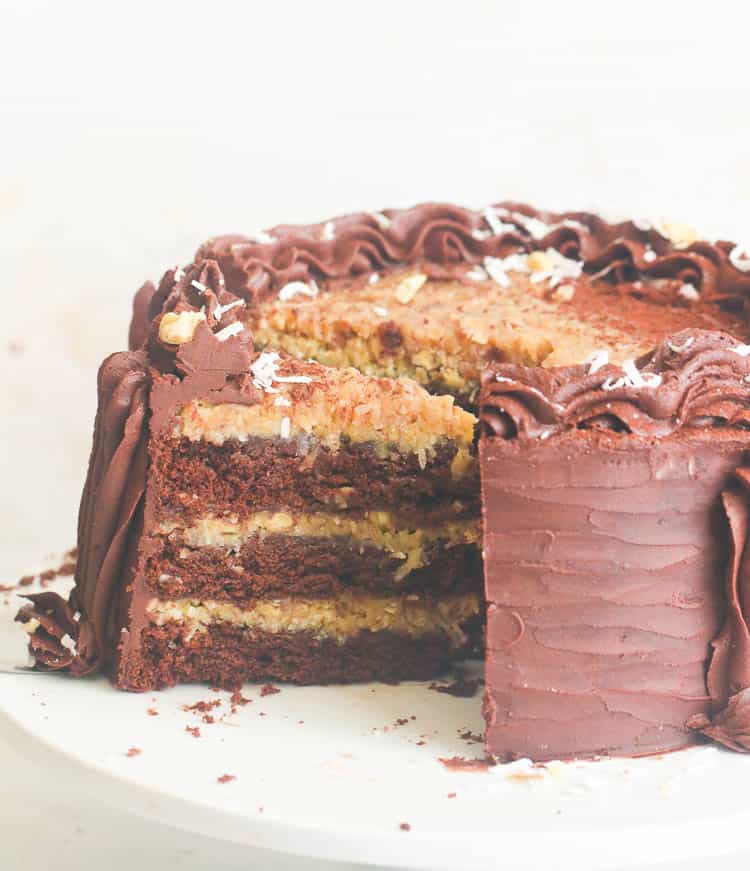 A delicious ensemble of chocolate and coconut flavors in one decadent dessert perfect for the incoming holiday season. Featuring gorgeous layers of moist chocolate cake filled with glorious coconut pecan filling and covered with incredibly luscious chocolate frosting. Yes, I know! It's mouthwatering, indeed!
30. Chocolate Molten Lava Cake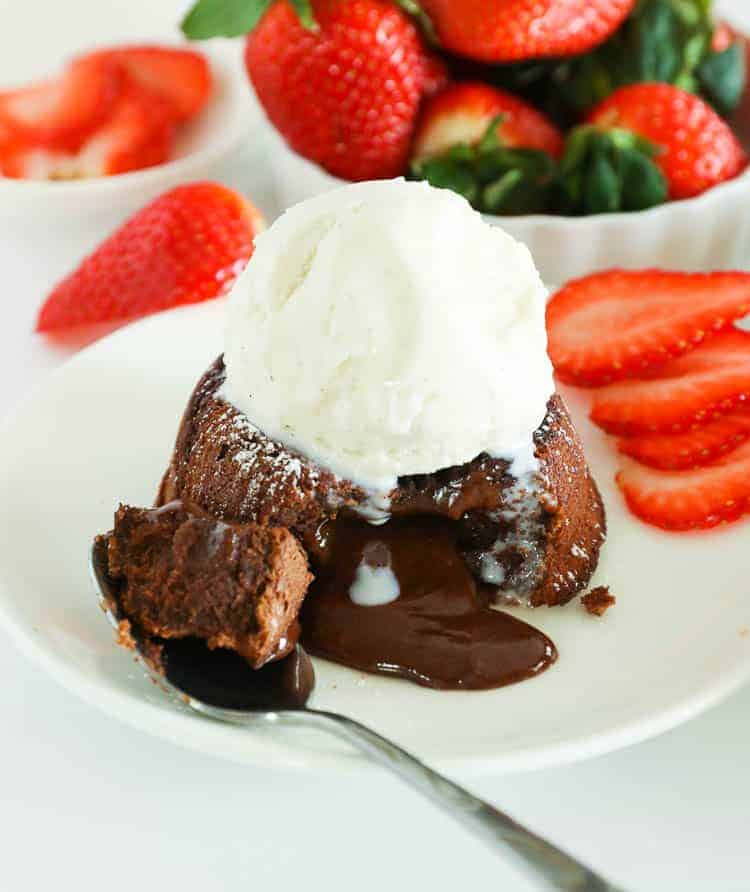 The only lava I want in my life! Extremely rich and fudgy chocolate mini cake with a touch of rum and filled with delectable chocolatey filling. So easy to prepare, it comes ready in 20 minutes! Perfect for a quick romantic date night surprise. Truly impressive, I must say!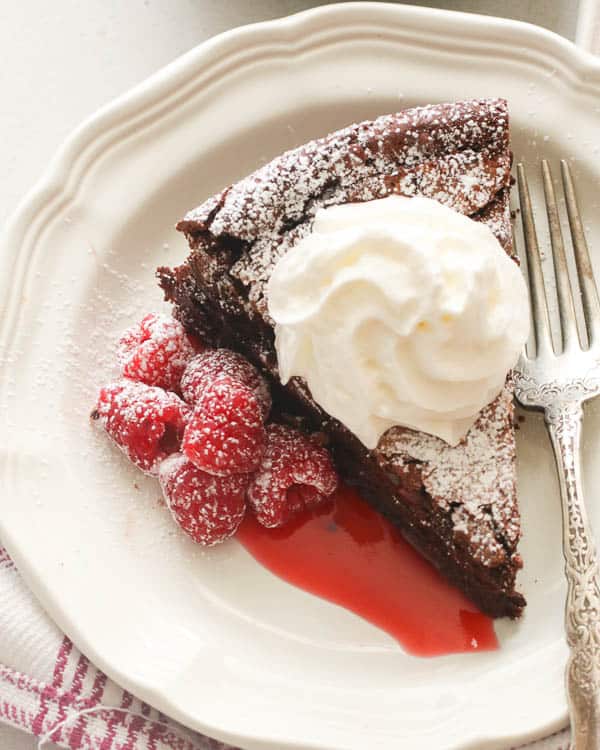 Looking for a gluten-free option? Well, you're in for a treat in this Flourless Chocolate Cake. Equally rich, fudgy, moist, and chocolatey with fewer carbs and calories. Oh yes! Music to my ears! Serve it with homemade raspberry sauce or cranberry sauce for extra delectable goodness. 😉
More Fall Baking Recipes to Try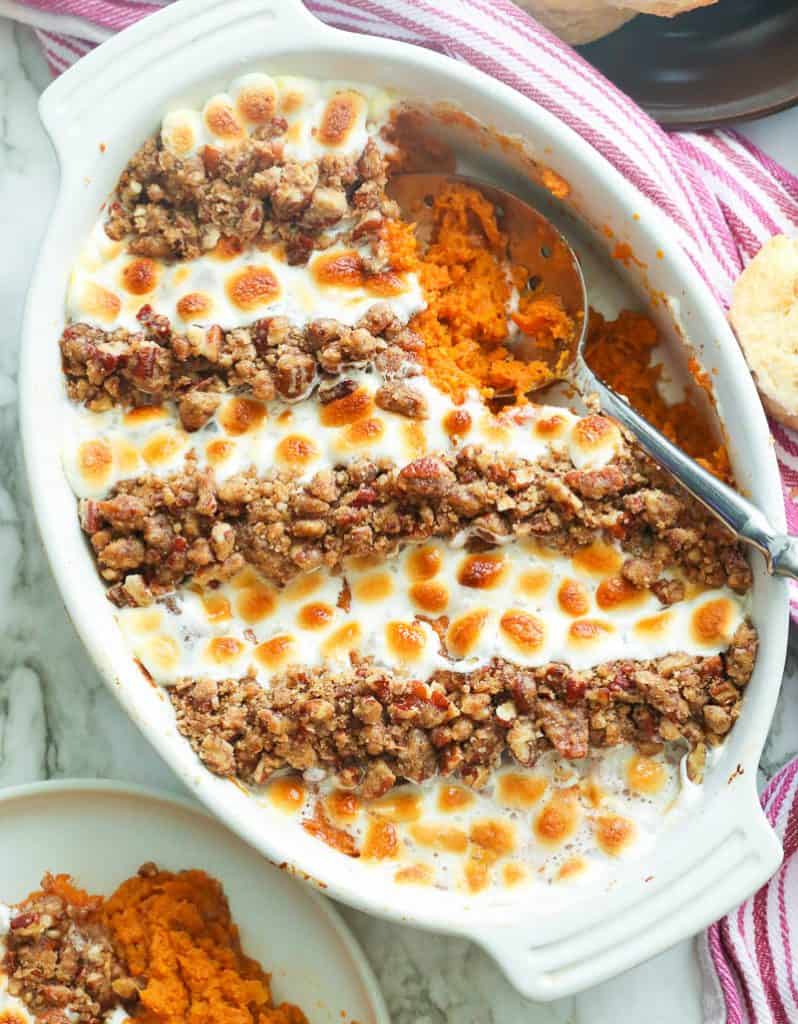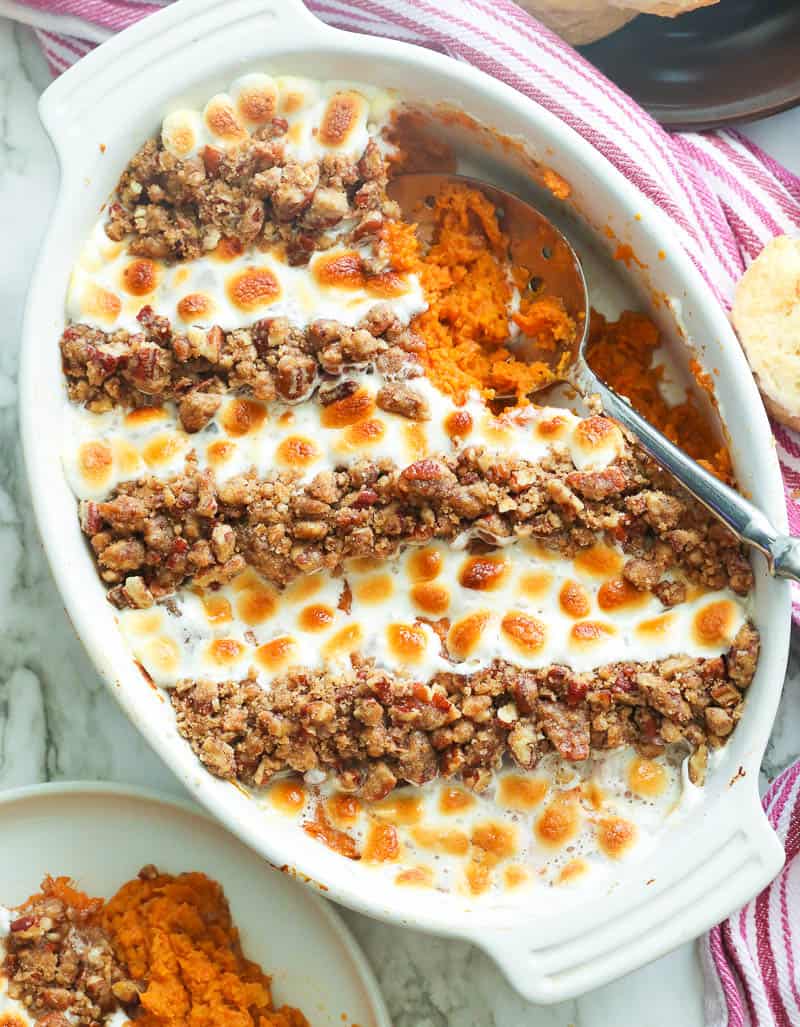 A sweet and creamy casserole made with sweet potatoes and holidays spices – ginger, cinnamon, and nutmeg. Plus, a flavorsome ensemble of pecan streusel and toasted gooey marshmallows for toppings. Certainly, a delightful dessert to grace your table this holiday season. 😉
33. Bread Pudding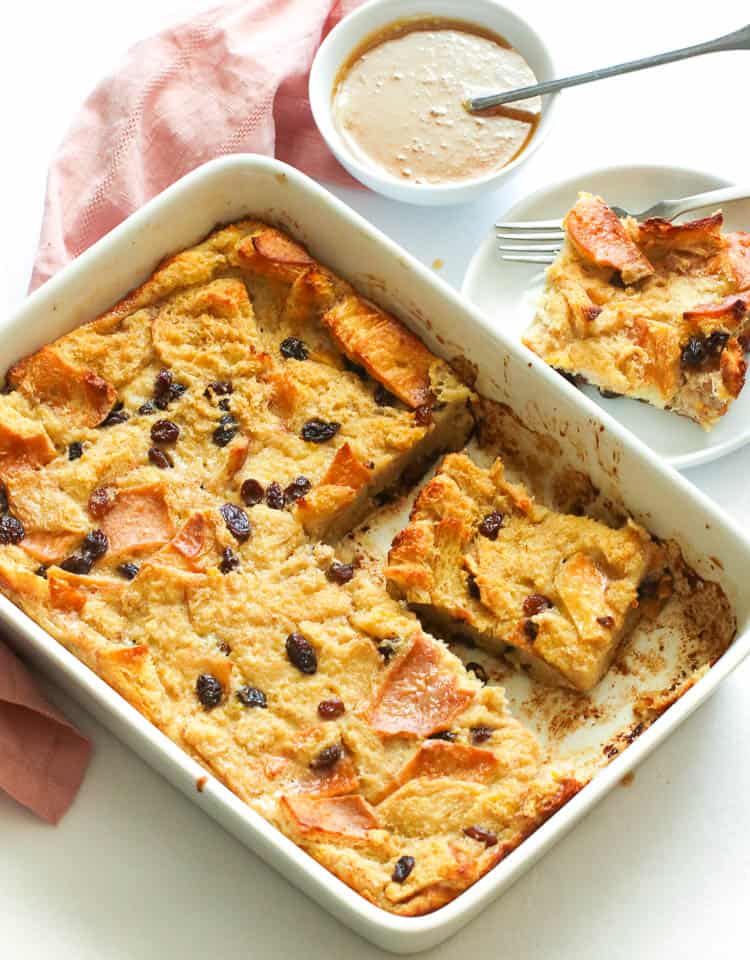 Revamp your leftover bread into a lavish bread pudding loaded with raisins and classic warm flavors from cinnamon, nutmeg, allspice, and bourbon. Don't forget to add the spiced rum sauce to amp up the flavor. Another cozy dessert (or breakfast treat) that is deserving to be included in the best fall desserts of all time.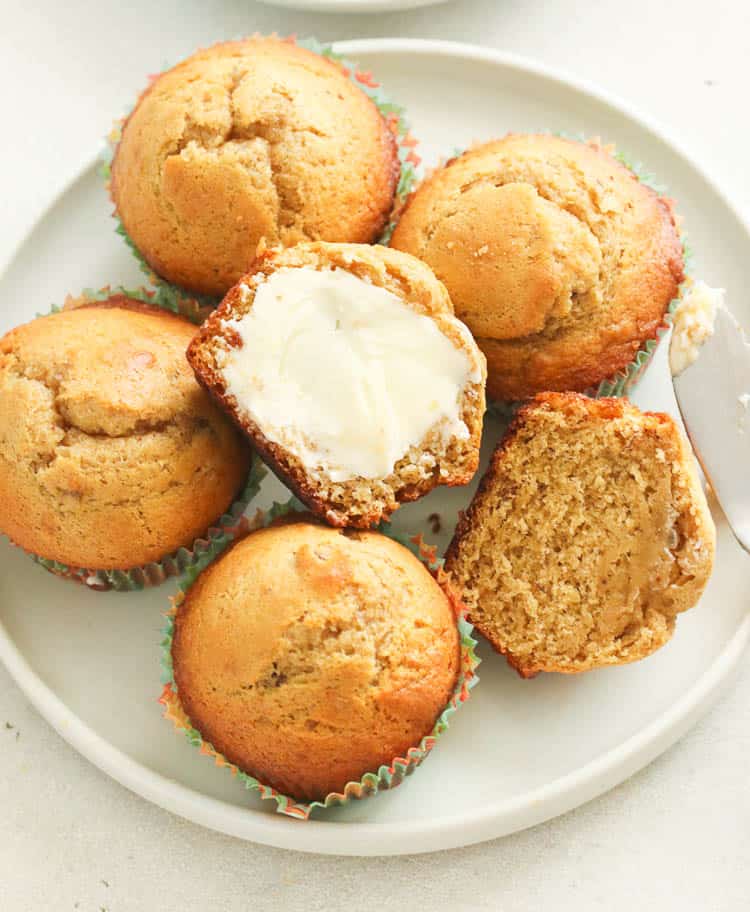 Enjoy your moist and decadent banana bread in muffin form. Perfect as a snack on the go for active kids and adults, too! A fantastic sweet snack that doubles as a breakfast or dessert loaded with fantastic flavors and aroma. All of these are made from scratch and ready in less than 35 minutes! 😉
35. Choco Flan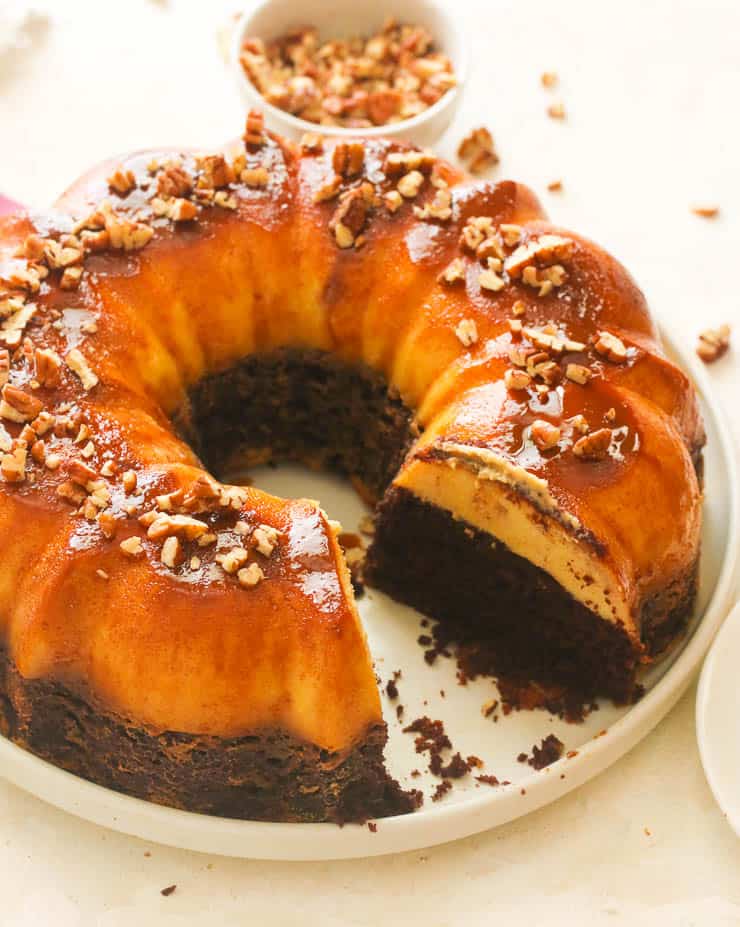 Also known as the impossible cake and magic cake. Why? Try this recipe and see for yourself! You'll be surprised how magical this dessert will turn out. Not to mention its glorious taste from the luxurious silky smooth flan topped with a Mexican caramel sauce Cajeta. You'll want to make this Mexican treat all year round! 😉