The turkey is a North American native and is on the traditional menu for both Thanksgiving and Christmas. It is relatively simple to make, even though it may seem complicated. And following this recipe collection will make you want to cook turkey dishes all year round.
There's no law you can only have turkey during the holidays. You can get turkey year-round. However, they usually are cheaper right before Thanksgiving and Christmas.
You have to admit, though, it is a beautiful centerpiece. And the whole house smells wonderful all day long.
There are so many different ways to fix turkey that it's a good idea to have a Thanksgiving turkey recipe roundup. That way, you can choose your favorite.
My collection includes the traditional way of baking turkey, and some are not so traditional, but all are totally juicy and mouthwatering. This is the year I'm going for smoked spatchcocked turkey. No, I did NOT get my smoker for looks.
So, are you're excited about doing things Grandma's way or starting your own Thanksgiving tradition? Either way, this short and sweet list of drool-worthy turkey recipes will come in handy.
The Turkey Recipe Roundup
1. Baked Spatchcock Turkey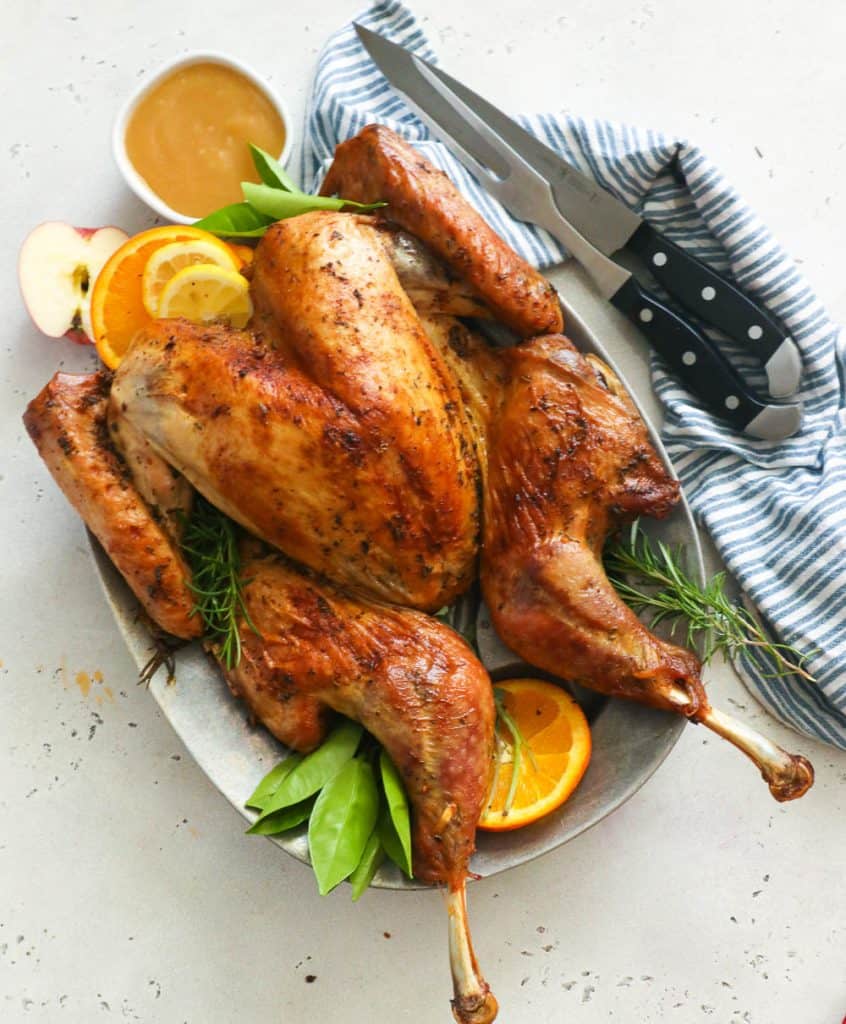 I just have to start the roundup with this insanely delicious turkey recipe. This unique way of preparing turkey creates a beautiful centerpiece of evenly baked and perfectly juicy and delicious turkey. So, spatchcocking (butterflying) isn't just for chicken anymore. So live it up with this one.
Baked Spatchcock Turkey
Baked spatchcock turkey is a quick and easy way to roast your Thanksgiving bird in a fraction of the time. The resulting juicy, tender, and exquisitely crispy Thanksgiving turkey will make you a believer. Butterflying turkey allows it to cook more evenly, creating a mouthwatering feast.
Check out this recipe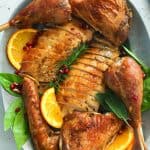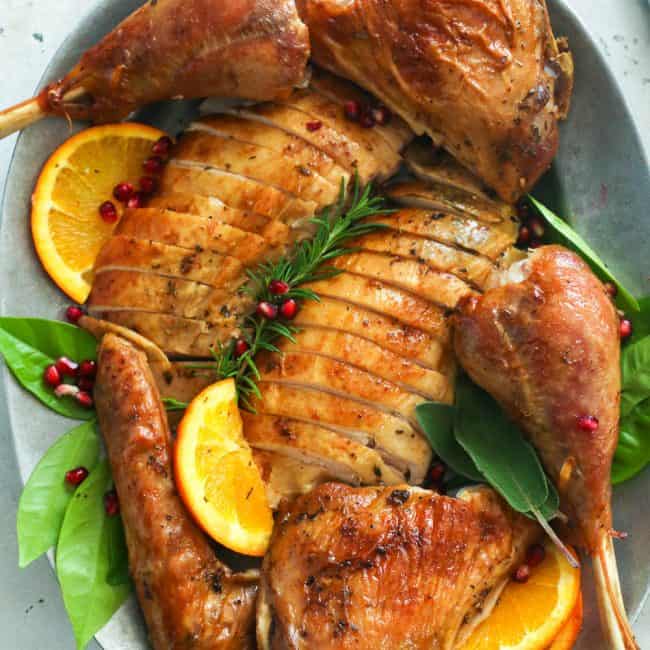 2. Instant Pot Turkey Breast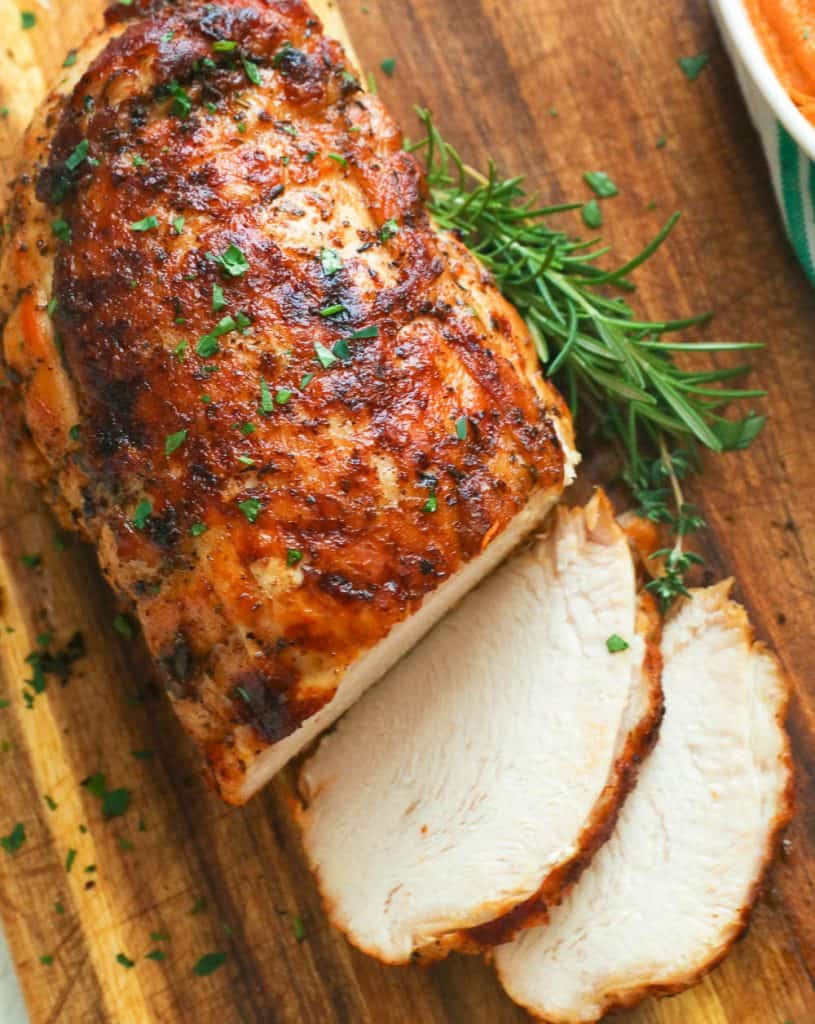 Tender, quick, and easy turkey for when there's just the two of you and the kids. Why have to wait for Thanksgiving to enjoy turkey for dinner? This recipe turns turkey into an easy weeknight meal.
Instant Pot Turkey Breast
The perfect solution for the most tender, juicy, and fall-off-the-bone turkey breast you've ever served. And even better, creating this delicious main course for the holidays takes less than an hour. Delicious and super fast for the win!
Check out this recipe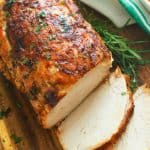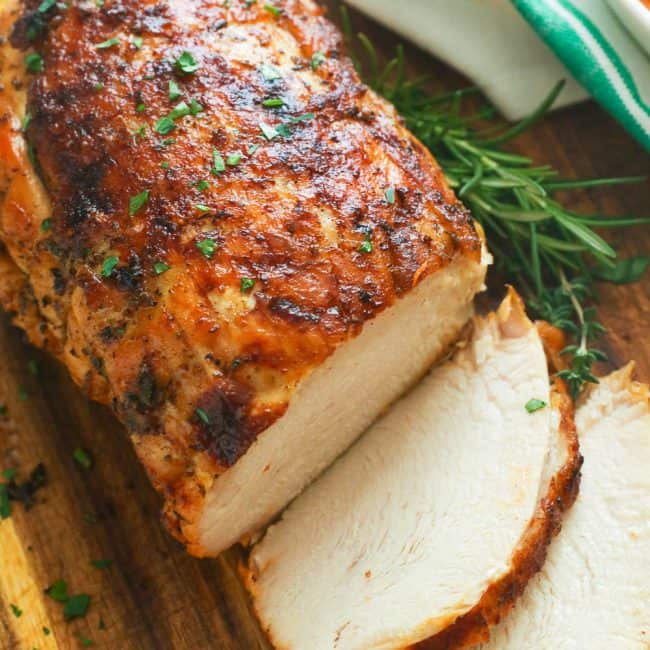 3. Smoked Spatchcock Turkey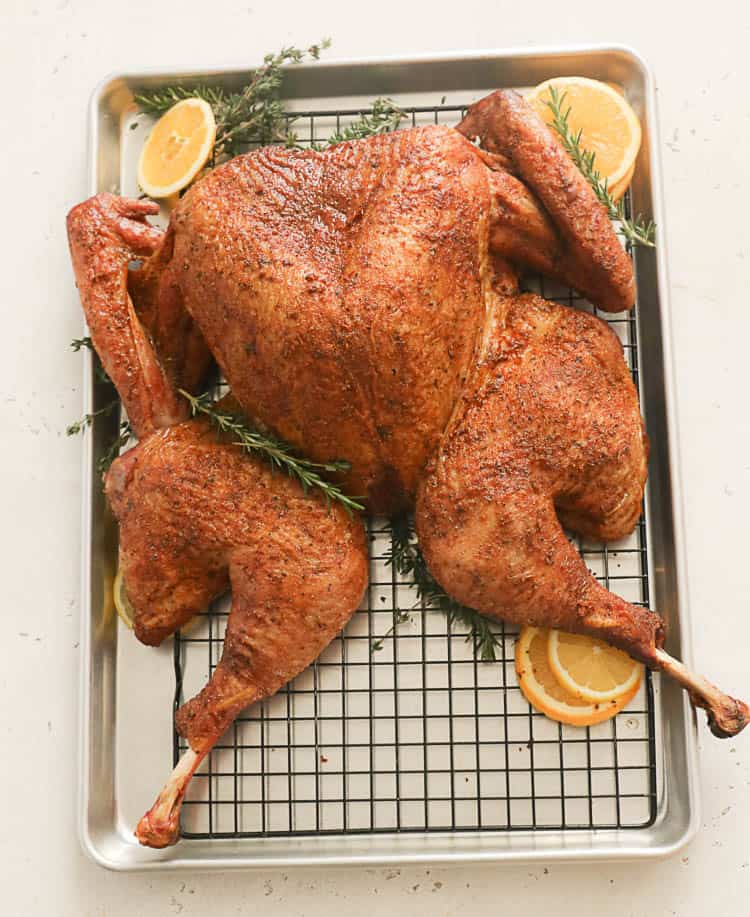 Smoked spatchcocked turkey is a notch above the regular spatchcocked turkey, which is already mouthwateringly delicious. So the slow-cooked and smokey flavor makes fall-off-the-bone, juicy tenderness.
Smoked Spatchcock Turkey
Enjoy fall-off-the-bone goodness with flavorful juiciness in every bite. Simple smoking delivers flavor penetrating deep into your holiday bird without drying it out. This is your go-to guide for a deliciously tender and juicy turkey that's perfect any time of year!
Check out this recipe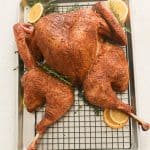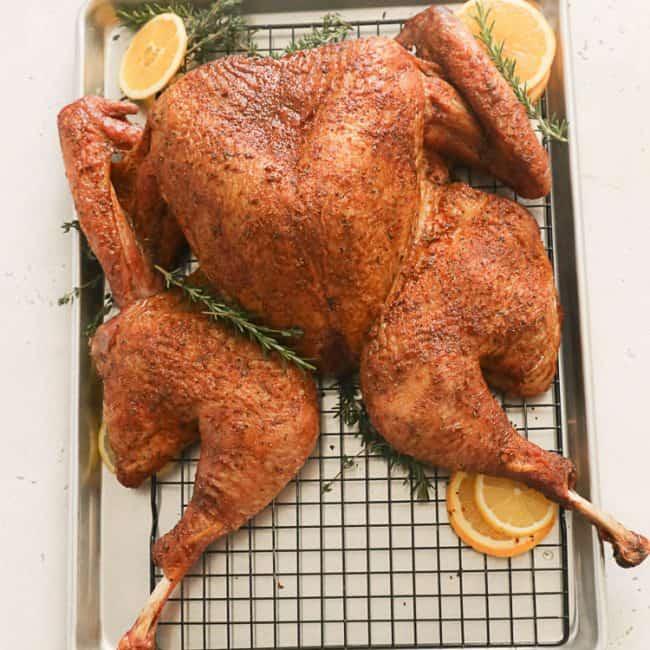 4. Smoked Turkey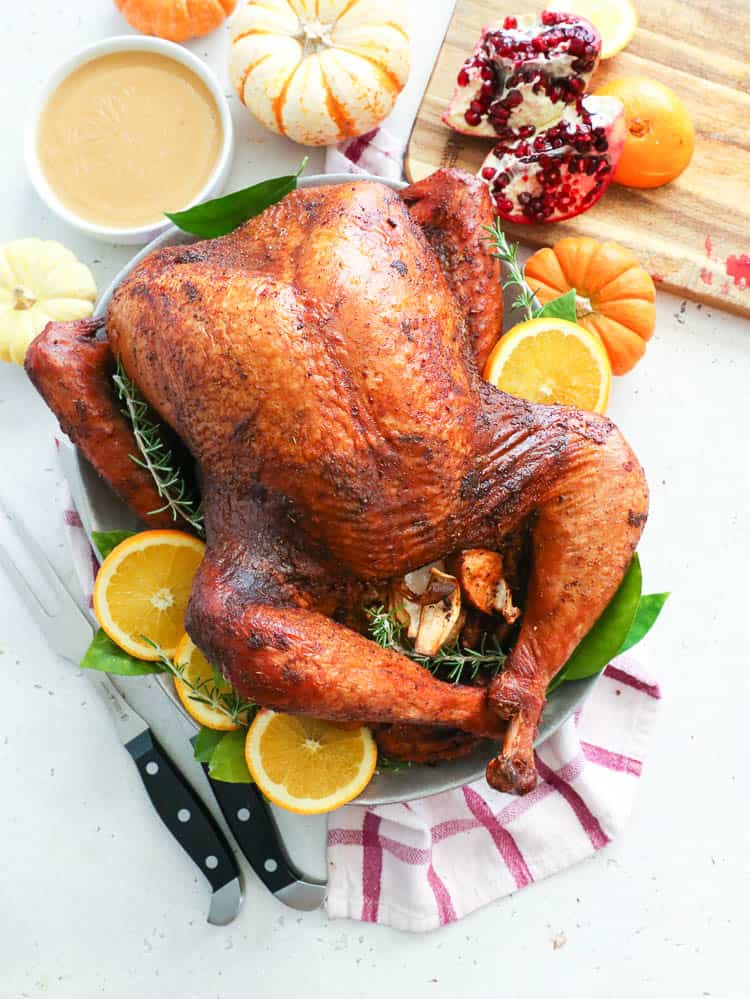 Smoking turkey is the perfect way to make your holiday bird if you have a smoker but little room in the oven. After all, the green bean casserole, melt-in-your-mouth dinner rolls, and pecan pie all have to be baked. The easy wet brine, flavorful mixture of spices and seasonings, and super-easy slow-smoking will impress everyone!
Smoked Turkey
This smoked turkey makes the best holiday main course without taking up any oven space. It's wet brined in a flavorful mixture of spices and seasonings and then slow-smoked to juicy perfection. You'll love that added smokiness that you don't get from your regular roast turkey.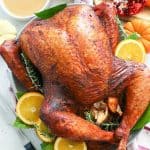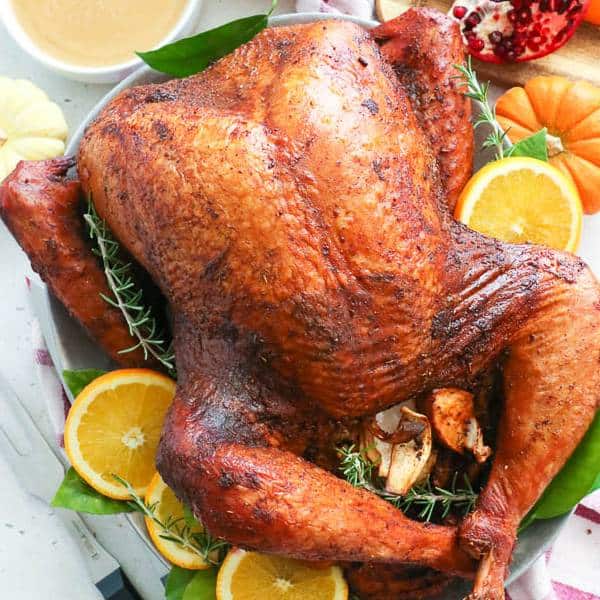 5. Smoked Turkey Legs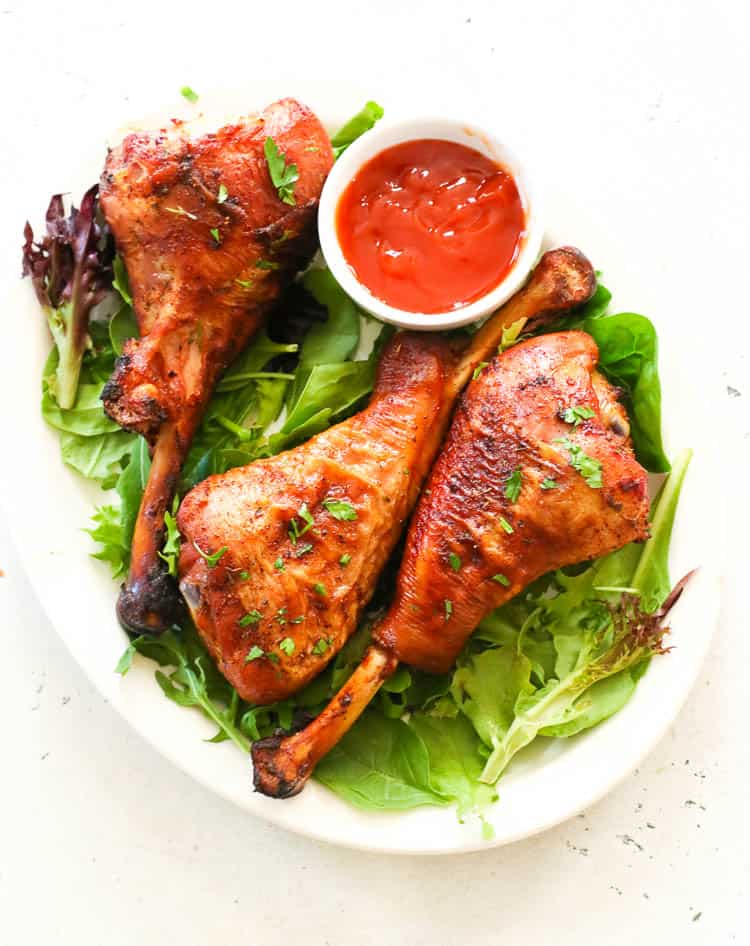 If you've ever been to Dollywood in Sevierville, TN, you know how good these things are. It's so funny seeing people walking around caveman-style gnawing on huge turkey legs. Now, you can enjoy these at home without having to travel across the country.
Smoked Turkey Legs
Tender, juicy, and flavor-packed Smoked Turkey Leg is an easy dish you can prepare even if it isn't the holidays. Easily pair this dish with any side or simply enjoy it as it is. You don't have to wait for the holidays to taste the best turkey drumsticks.
Check out this recipe
6. Baked Turkey Wings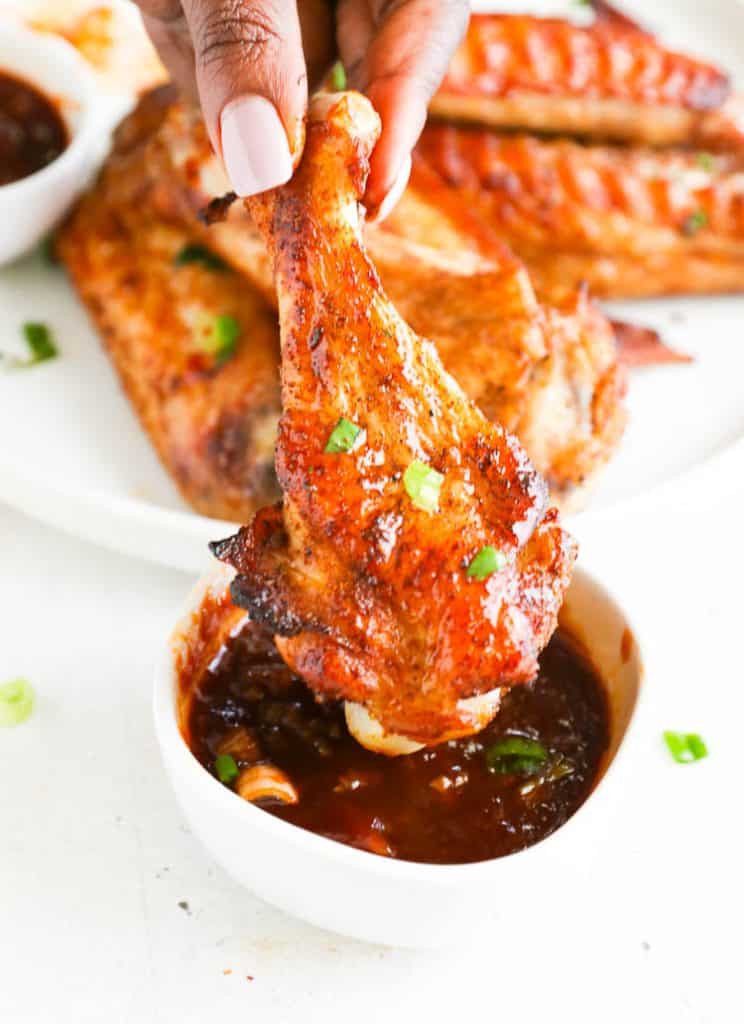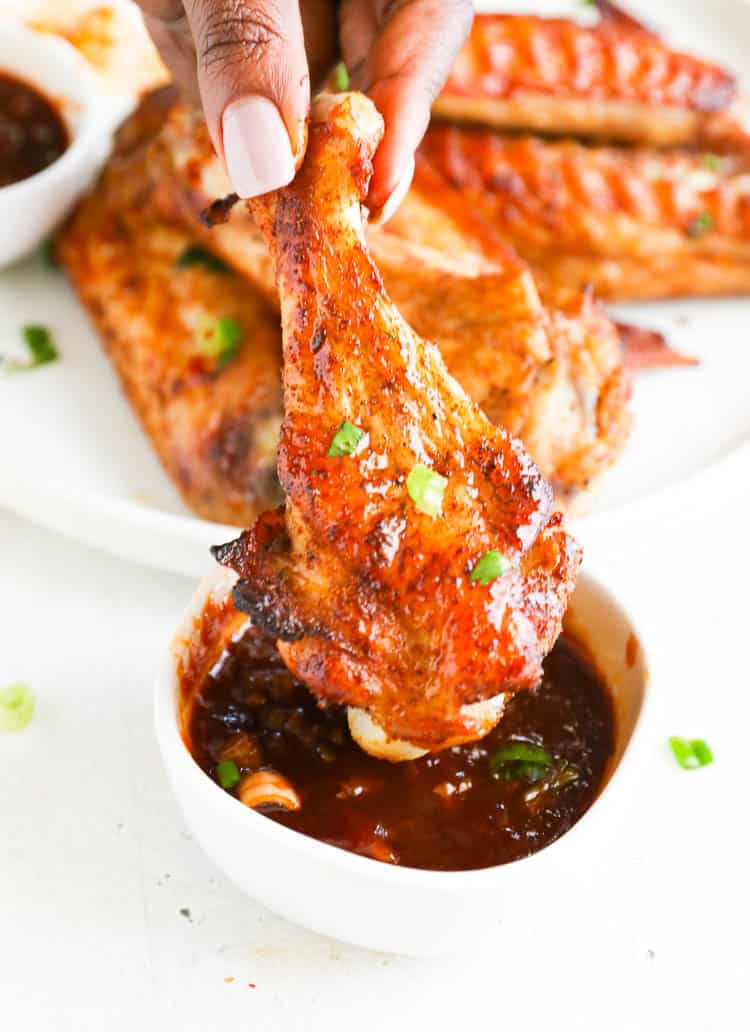 If you love spicy chicken wings, then you will absolutely adore these baked turkey wings. These juicy, spicy, fall-off-the-bone finger-licking-good turkey wings are the perfect non-traditional Thanksgiving dinner.
Baked Turkey Wings
Baked Turkey Wings – Munch on these amazing Jerk-flavored turkey wings served with a homemade spicy honey soy garlic sauce. Baked to perfection until golden, crispy, and tender. An economical way to enjoy turkey perfect for a quick date night. Makes a hassle-free Thanksgiving turkey dish suitable for small families, too!
Check out this recipe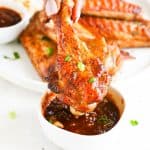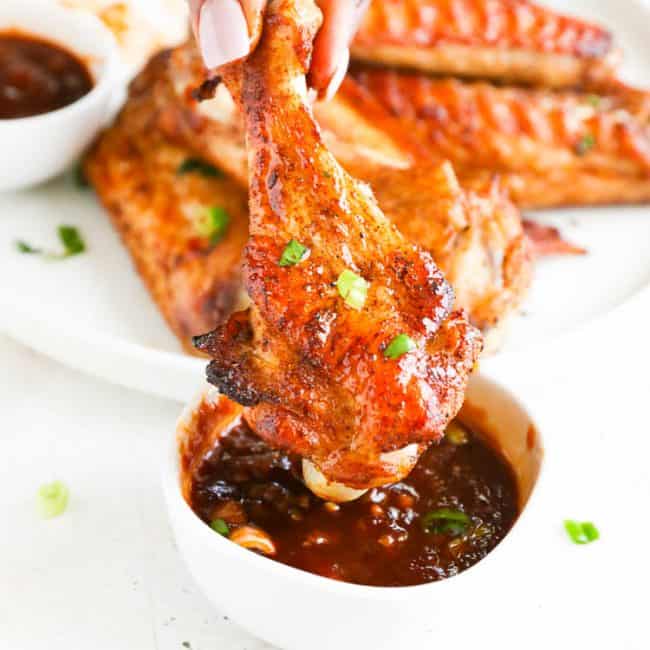 7. Roast Turkey Breast
This gorgeous turkey breast is perfect for smaller families or those who don't have an oven big enough to fit a huge turkey. The delicious aroma of this perfectly cooked, mouthwatering, perfectly seasoned, and juicy centerpiece will have the whole family drooling.
Roast Turkey Breast
Celebrate Thanksgiving Day with roasted turkey breast. Perfect for small gatherings or a hassle-free holiday without having to carve a whole turkey. The aroma of flawlessly baked goodness from a mouthwatering, perfectly seasoned, juicy centerpiece will draw everyone in.
Check out this recipe
8. Spiced Roast Turkey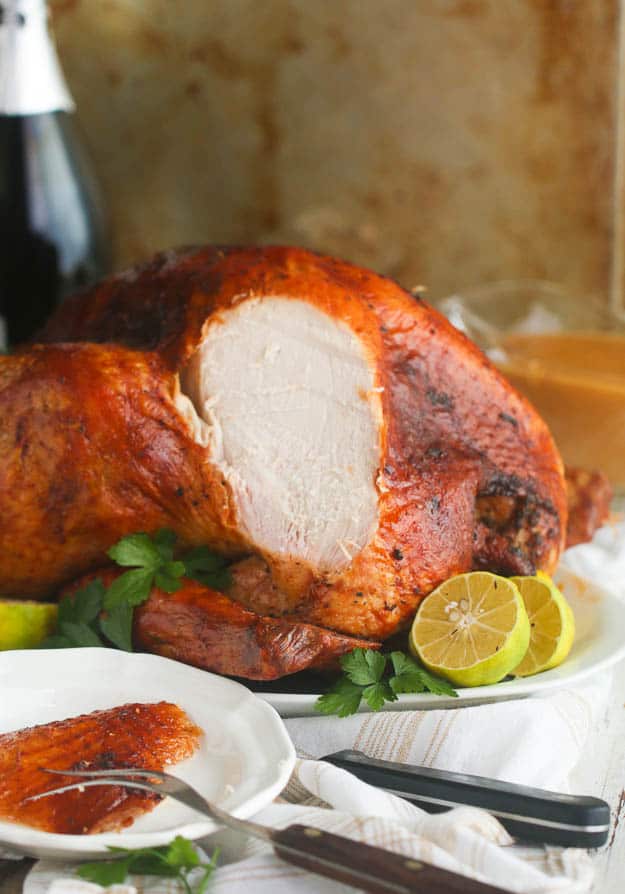 You already know how much I love spicy. And turkey is no exception. Who wants bland when a spicy dry brine with garlic, ginger, and other wonderful spices will kick the flavor up to simply mind-blowing?
Spiced Herb Roast Turkey
Tired of bland turkey? This dry-brined Whole Roasted Turkey is overflowing with flavors from herbs, garlic, ginger and aromatic spices. Roasted to perfection! Plus tips.
Check out this recipe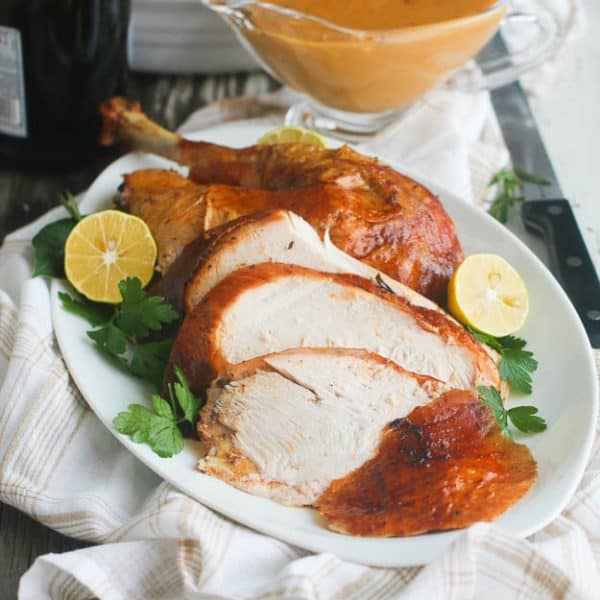 9. Roasted Turkey Thighs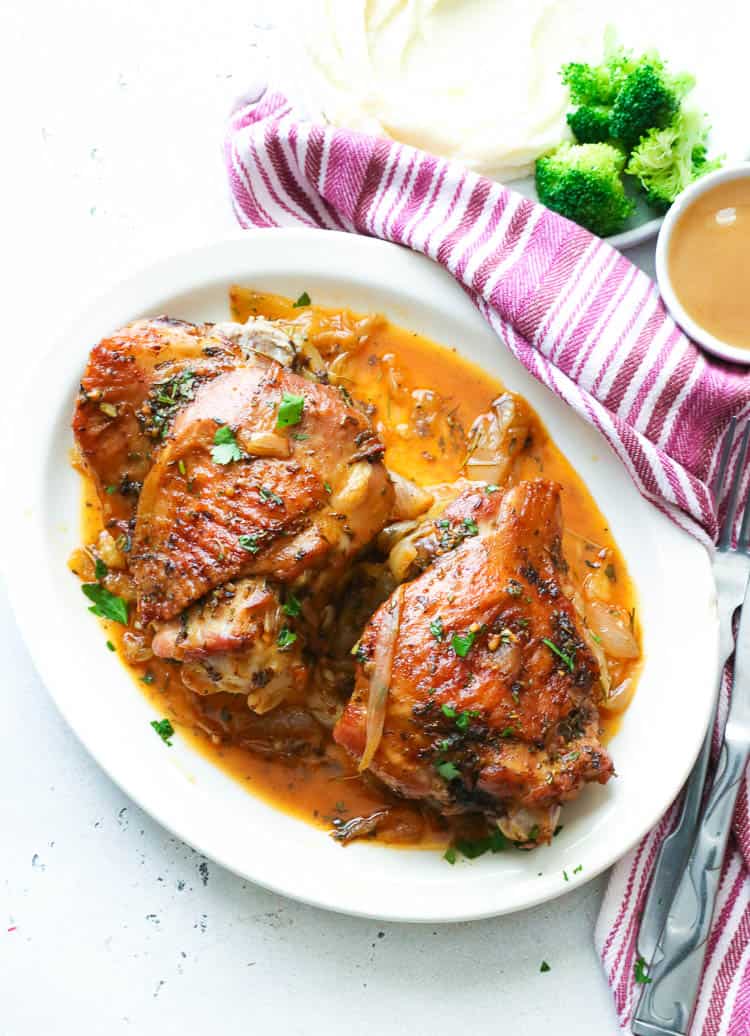 The juiciest part of the turkey is and always will be the thighs, baby. Just add some herbed butter with garlic, sage, rosemary, and parsley, then you have a fabulicious dinner without having to bake the whole bird. Oh, yeah!
Perfectly Roasted Turkey Thighs
Turn your traditional holiday dinner into an unforgettable memory with deliciously juicy roasted turkey thighs. The tastiest part of the bird cooked to tender perfection. It conveniently holds a fair amount of fat while offering a lean high-protein portion! Flavor and tenderness all in one. Who says you can't have the best of both worlds?
Check out this recipe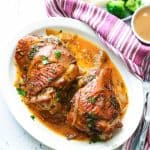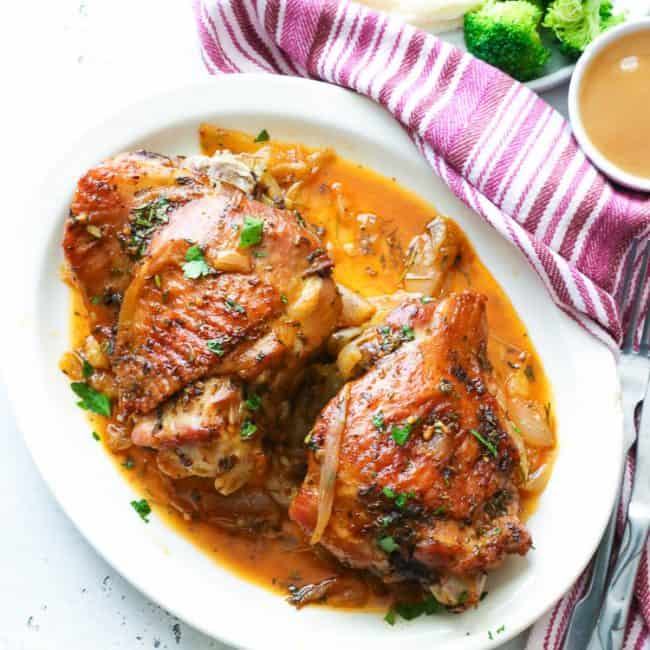 10. Smoked Turkey Breast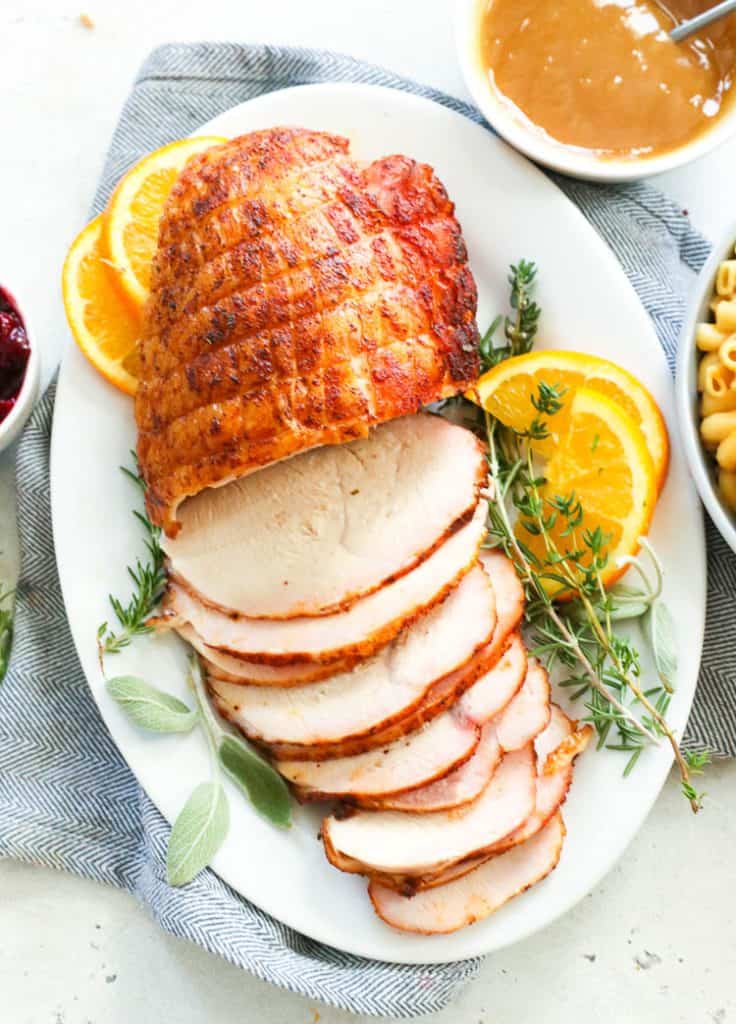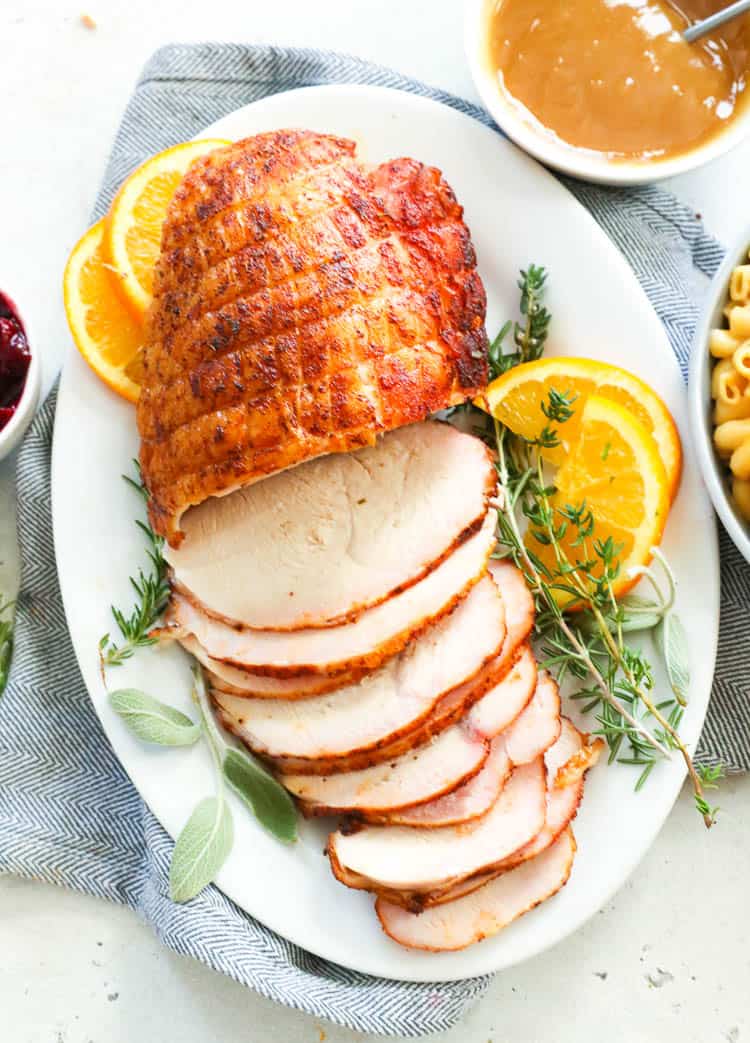 This ridiculously delicious turkey is a great way to feed a smaller crowd. And you can make your holiday meal even more special by smoking it. Yum! Slow-cooked to juicy perfection, so will impress even the most serious guest.
Smoked Turkey Breast
Moist, flavorful, and perfectly tender Smoked Turkey Breast makes a simple and incredibly tasty meal, down to the bone! The best part about it is that it's super easy to make! This fantastic recipe will surely steal the show, whether it's for a summer cookout or a holiday feast.
Check out this recipe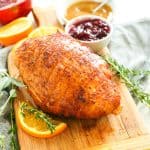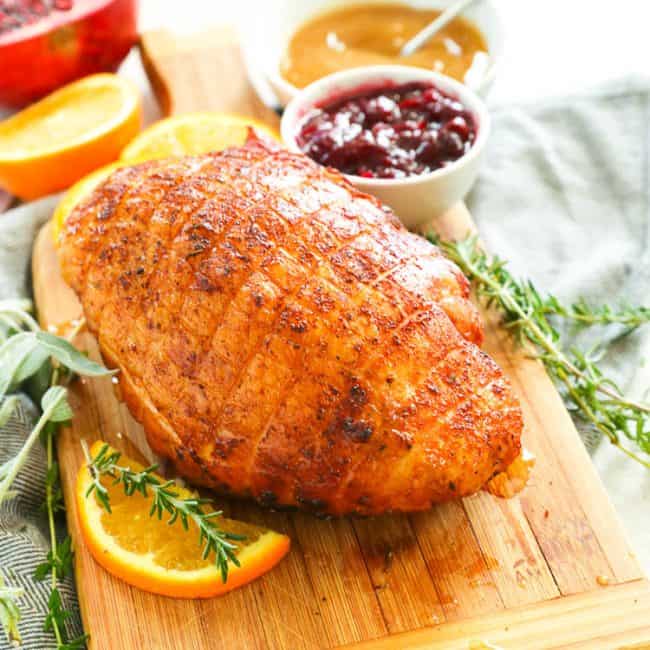 Still puzzled on how to properly prepare your Thanksgiving turkey? Go check my handy dandy Everything You Need for Thanksgiving Turkey cheat sheet.
Perfect Thanksgiving Dinner Sides
Roasted Garlic Mashed Potatoes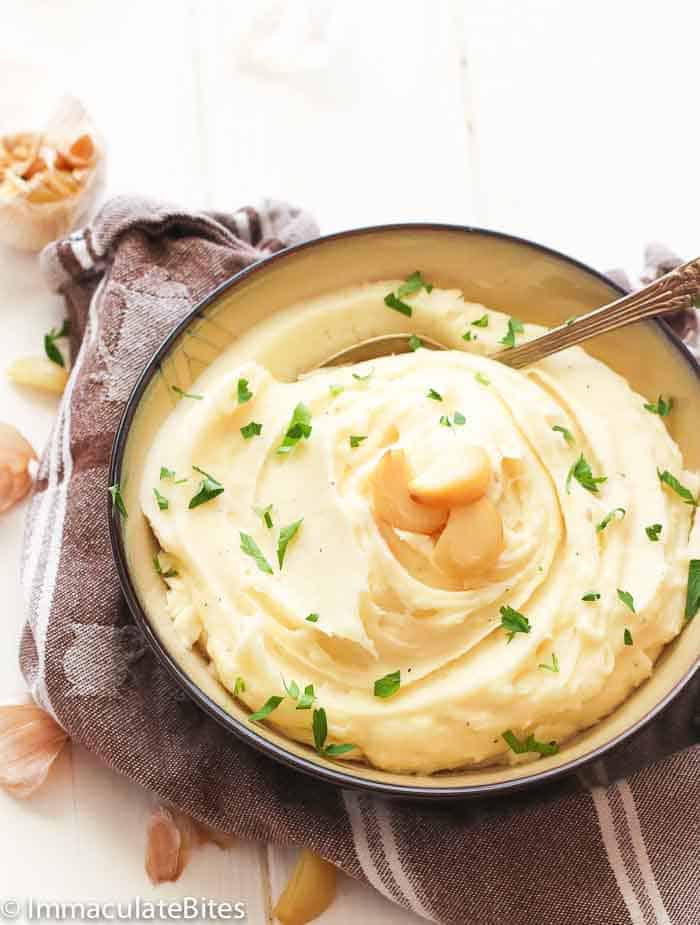 A traditional Thanksgiving side dish is smooth, creamy mashed potatoes greatly enhanced with roasted garlic. I know some feel that mashed potatoes are too much work, but this recipe makes it a piece of cake.
Roast Garlic Mashed Potatoes
Roast Garlic Mashed Potatoes – Creamy, fluffy and Flavor-packed, super easy to make and full of savory, delicious roasted garlic flavor! A perfect side dish for any protein meal and a must have side dish for the holidays.
Check out this recipe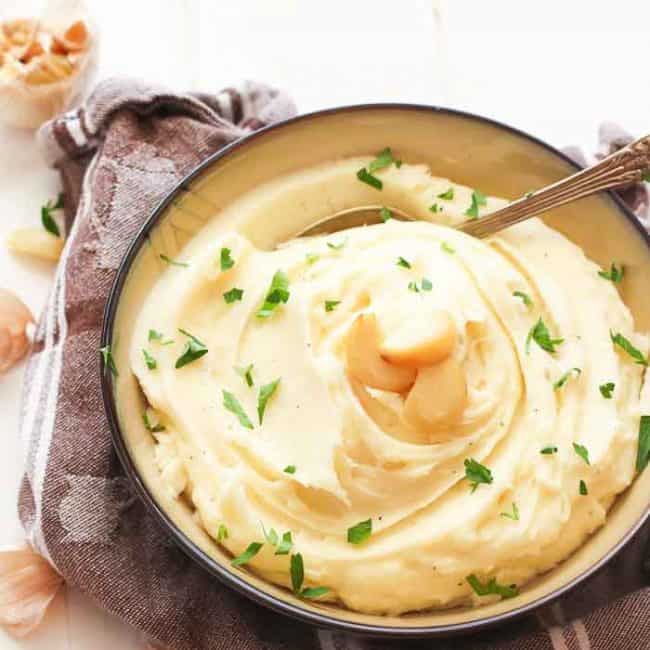 Giblet Gravy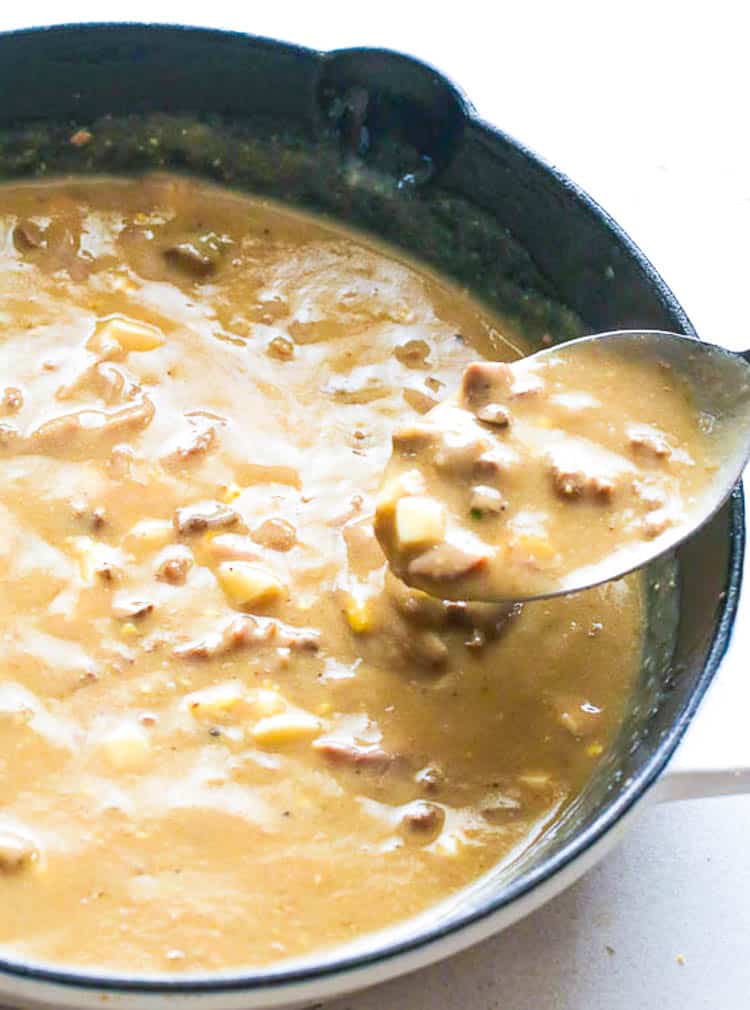 The perfect sauce to pour over your mashed potatoes and sliced turkey. A golden roux, delicious drippings from the turkey, and the giblets make a dinner to remember.
Giblet Gravy
Gravy made entirely from scratch with pan drippings and giblets is a game-changer. Enhance Thanksgiving dinner with creamy, flavorful, and aromatic giblet gravy. It's super easy and makes mashed potatoes, roasted turkey, and holiday stuffing so much better.
Makes about 3 cups
Check out this recipe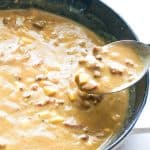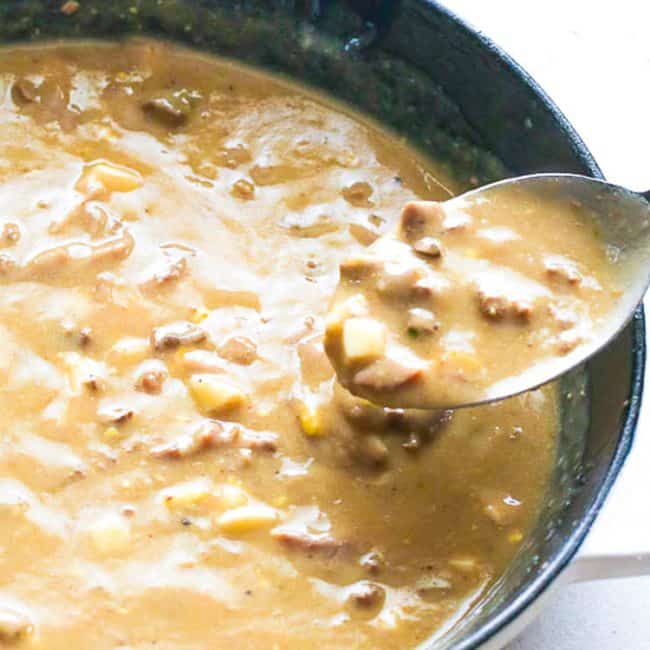 Green Bean Casserole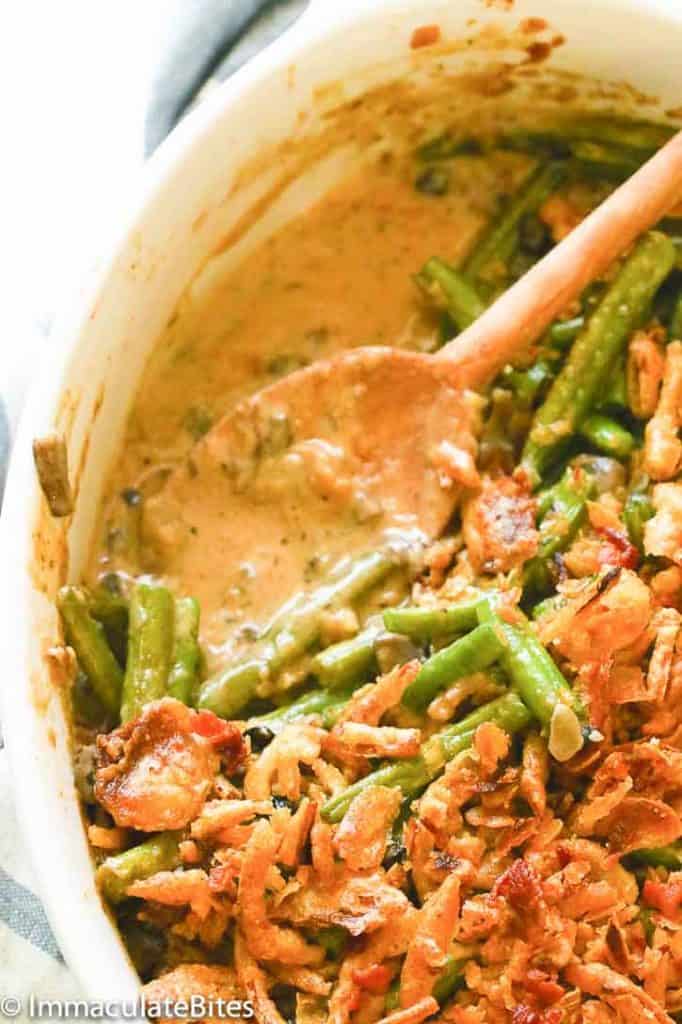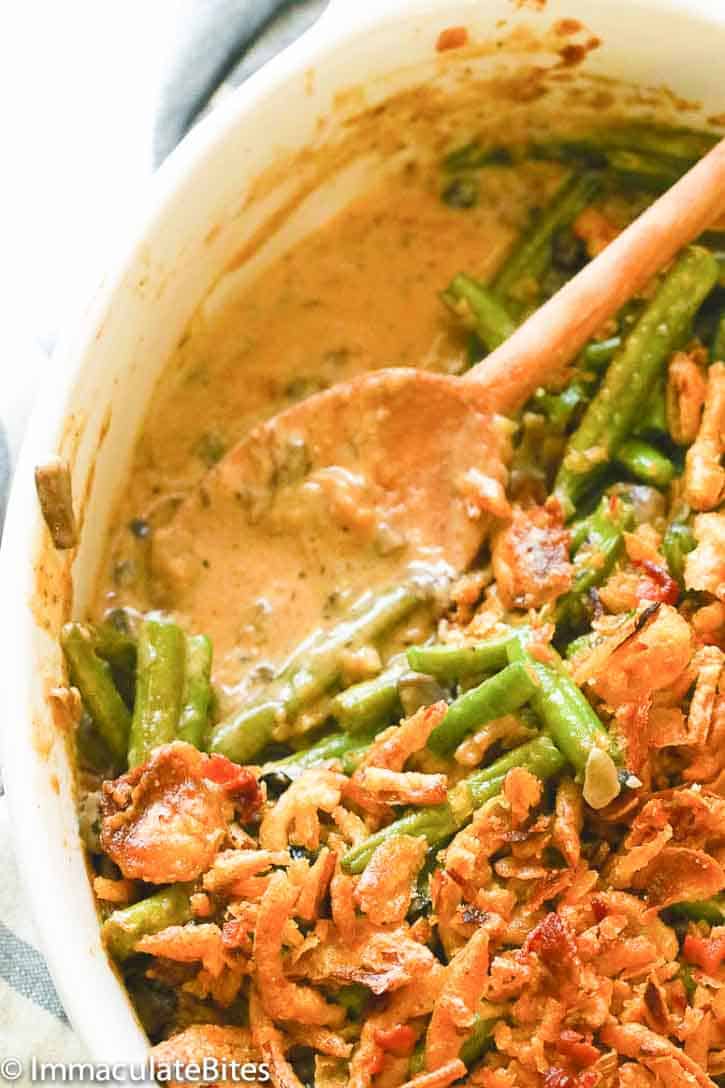 What's a Thanksgiving celebration without this healthy and super yummy casserole? You can make it the day before and bake it just in time for dinner.
Green Bean Casserole
Green Bean Casserole is a classic holiday side dish staple. Made from scratch with homemade cream of mushroom soup and tender-crisp green beans topped with more crispy fried onions. Watch it fly off the table!
Check out this recipe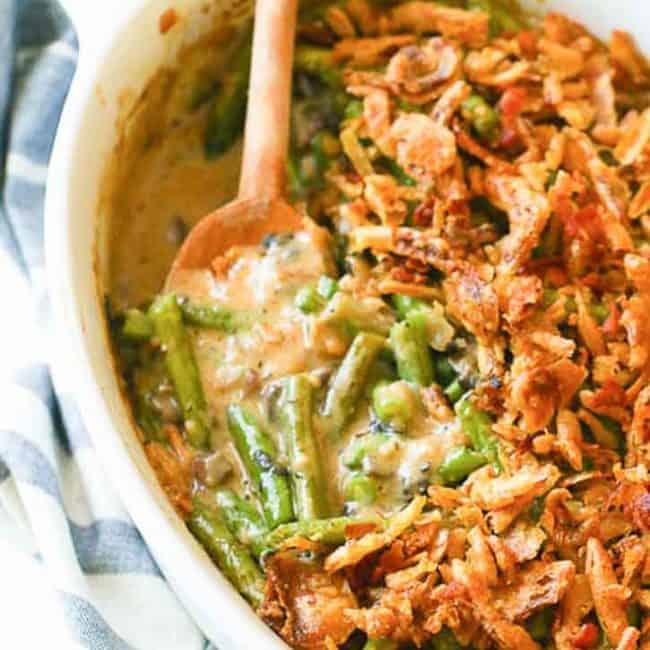 Cranberry Sauce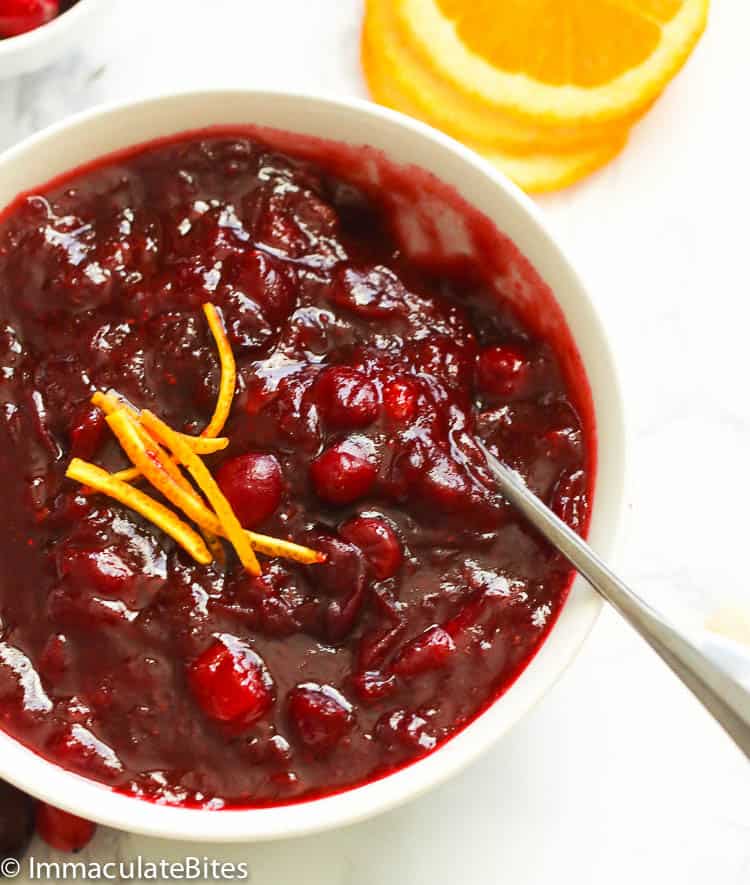 Fresh or frozen cranberries ramped up with orange and holiday spices will blow your socks off. Once you try this super easy recipe, I'm sure you'll never go back to the canned stuff again.
Cranberry Sauce
Cranberry Sauce – No holiday would be complete without this pretty deep red sauce with a burst of sweet-tart flavor and a touch of orange, cinnamon, nutmeg and vanilla. Makes a great accompaniment for proteins, desserts and breakfast oats.
Check out this recipe
Sweet Potato Pie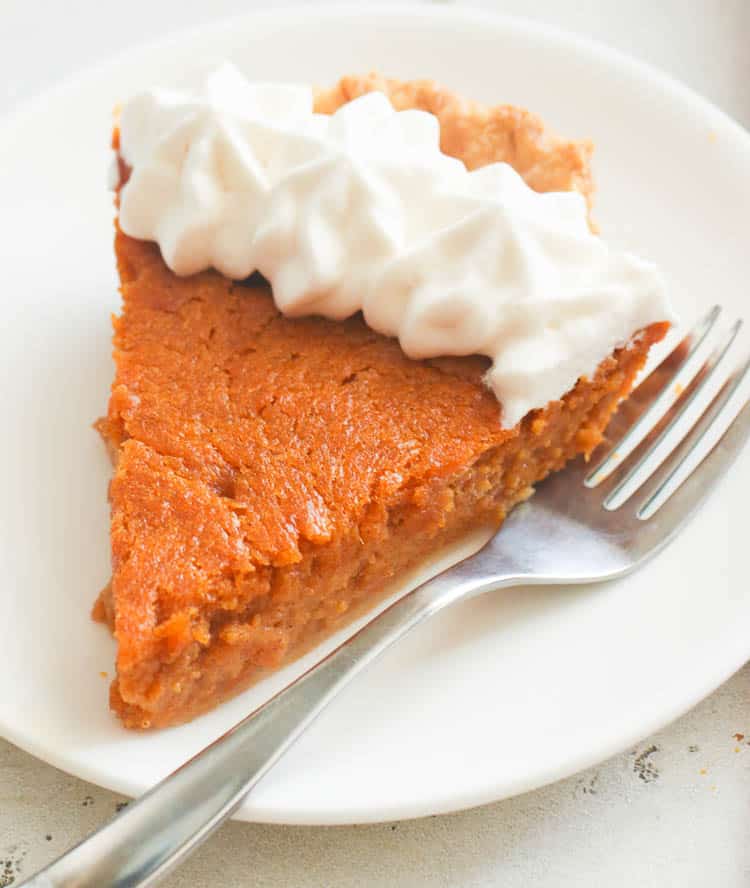 This traditional dessert with holiday spices is quick and easy, and it's even better with homemade pie crust. You can make it the day before and keep it in the fridge for a stress-free Thanksgiving dessert.
Sweet Potato Pie
Creamy, tasty, and insanely delicious SWEET POTATO PIE makes the holidays a lot better. This traditional Southern masterpiece made from real sweet potatoes and an indulgent homemade pie crust takes desserts to another level. It is genuinely a crowd-pleasing comfort food you can easily make at home.
Check out this recipe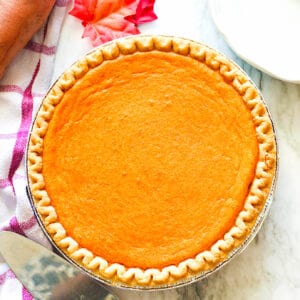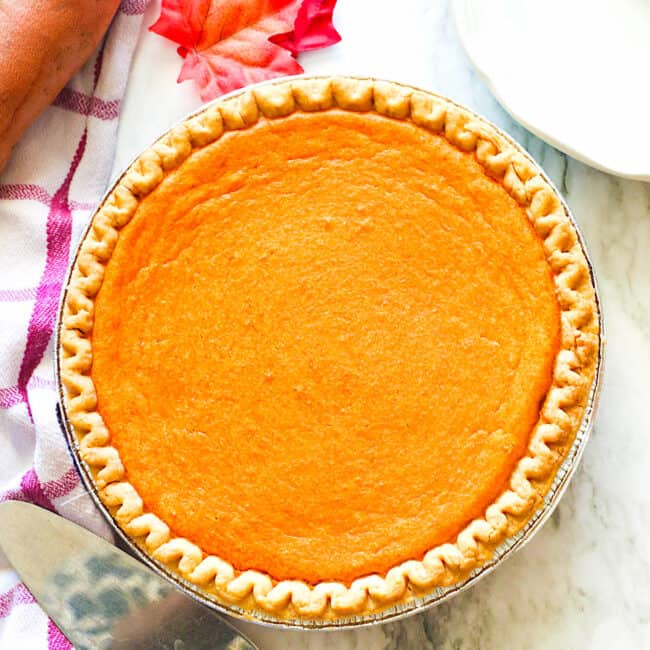 Check out my epic list of Thanksgiving Side Dishes HERE.