My family loves refreshing lemonade on a hot day, and I also love making it for them. And lemons add a refreshing zing to so many dishes because it's the balancer of all flavors, the acidity that balances fat, and the tart that balances the sweetness.
FAQs
Can lemons be frozen for later use?

You can freeze lemons for later use, but don't freeze them whole; cut them into quarters or wedges instead. They'll lose some of their structural integrity, but you'll still get fresh lemon juice out of them.
How to zest a lemon?

Zesting a lemon is easy with a zester. However, you can use a box grater or a Microplane grater. Just be careful not to cut your fingers!
How do you clean lemons before using them?

Most of the time, there's no need to clean lemon, though I usually rinse them. However, you can wash them with dish soap and rinse them under a stream of cold water if you want to make sure they're clean.
Sweet Lemon Recipes
1. Blueberry Lemon Cake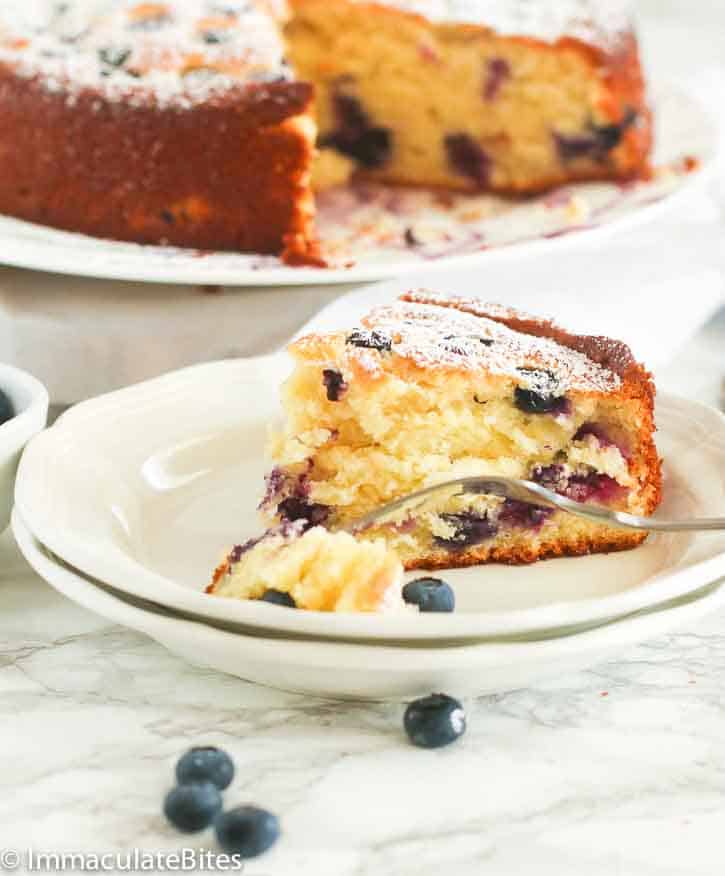 Moist and fluffy, this fabulicious lemon cake recipe combines blueberries and summery lemons for a fantastic treat. Of course, you just need a few pantry staples to make this deliciousness: flour, eggs, butter, and the likes. Then a few tablespoons of lemon juice and a whole lot of blueberries take it over the top! Knowing how to zest a lemon will also come in handy.
Lemon Blueberry Pound Cake
This moist and fluffy cake is filled to the brim with bright flavors you'll love. It comes out perfectly sweet and tangy every time, with minimal effort. Ideal for breakfast or dessert, this recipe is ultra-satisfying.
Check out this recipe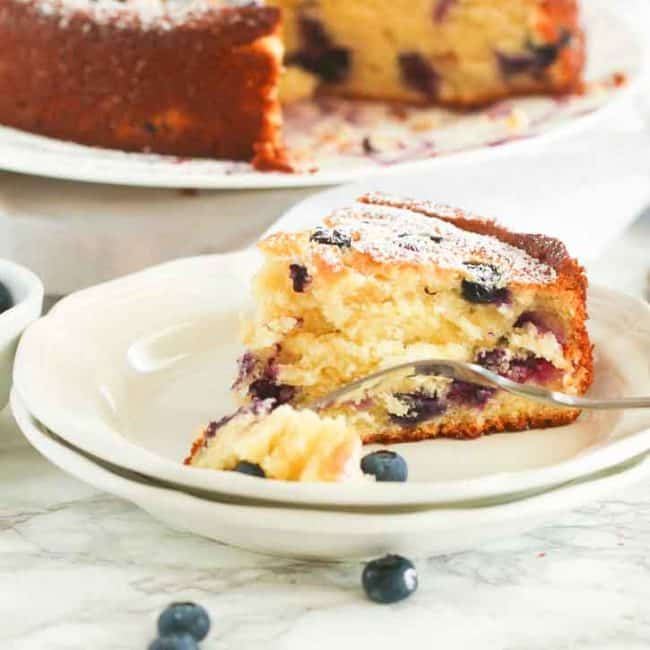 2. Lemon Almond Yogurt Cake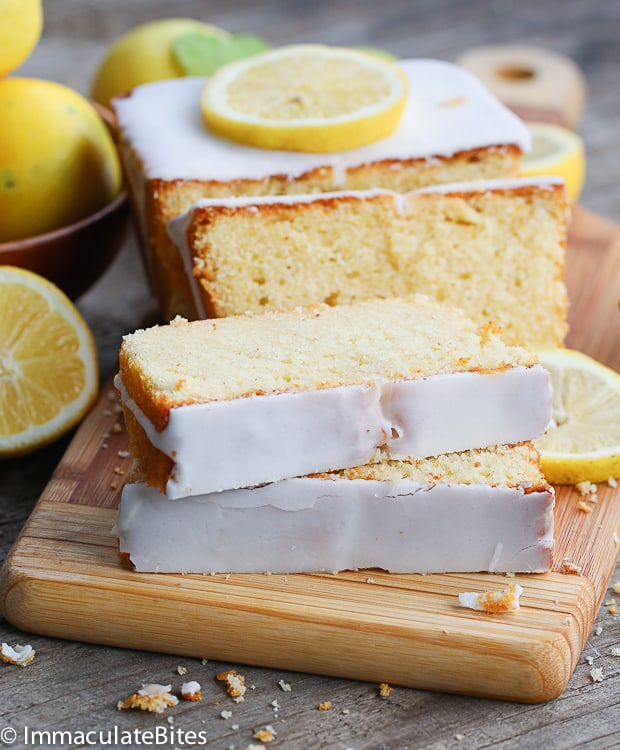 This mouthwatering cake is creamy and not too sweet, so it's the perfect ending to a family cookout outside with a lemonade in hand. Lemon zest and almond extract give life to this gorgeous cake, and the lemon glaze also makes it look heavenly. Oh yeah!
Lemon Almond Yogurt Cake
Moist Lemon Almond Yogurt Cake – Bursting with lemon flavor from the cake and lemon glaze, Simple yet Sumptuous.
Check out this recipe
3. Lemon Sour Cream Pound Cake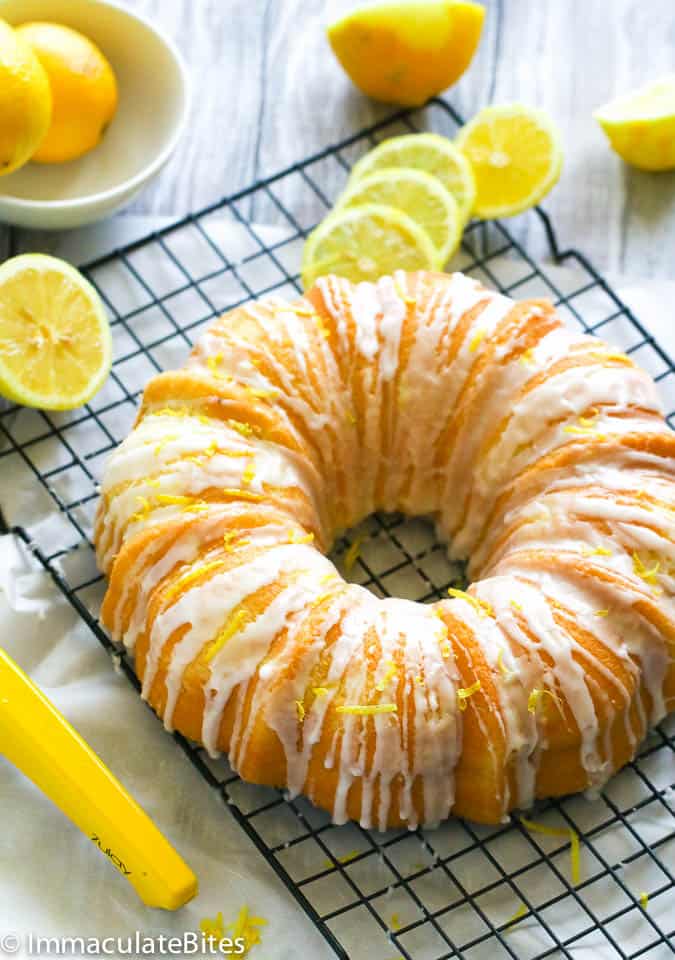 Who doesn't love pound cake? They're dense and delicious, and they're even better when you throw in some lemons. Sweet and tangy, this is an excellent lemon recipe to have up your sleeve. Freshly squeezed lemon and lemon zest come together with butter and tangy sour cream to give life to this classic pound cake. Yum!
Lemon Sour Cream Pound Cake
Sour Cream Lemon Pound Cake — a traditional Southern sour cream pound cake that's fluffy and moist with a citrusy flavor of lemon batter and drizzled with refreshingly sweet lemon glaze on top of the cake. A no-fail sweet treat for summer and all year round!

Check out this recipe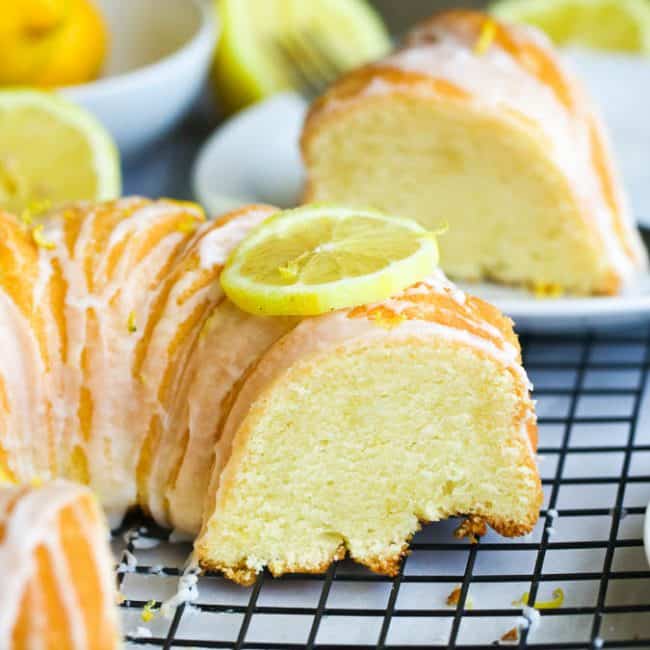 4. Lemon Tart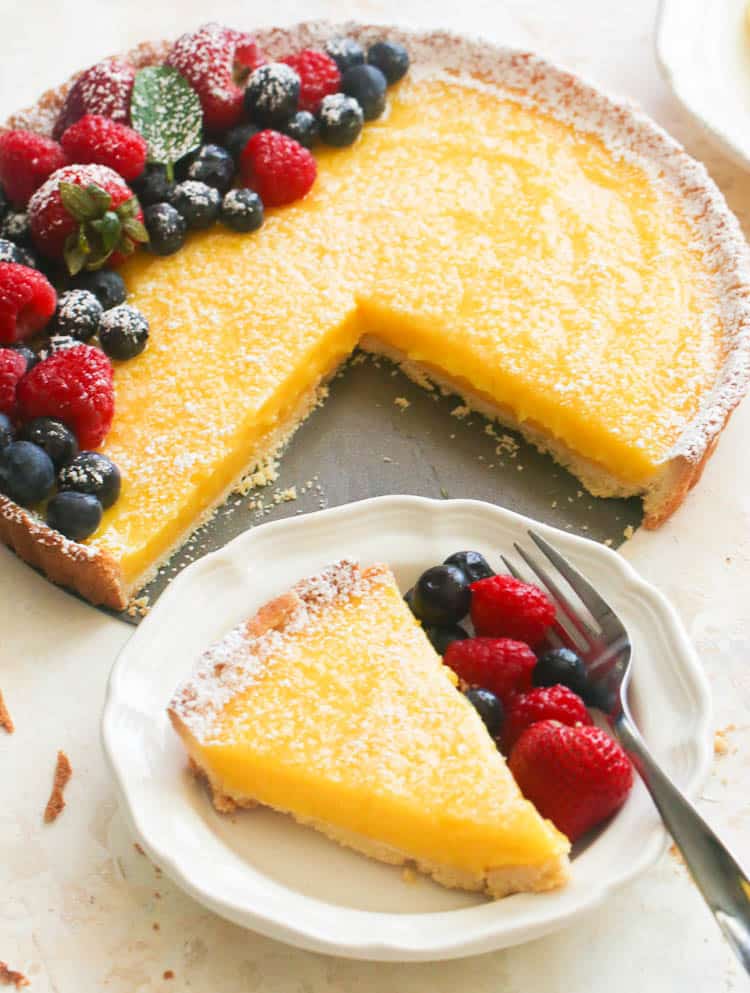 Make the best of your lemons with this exquisite lemon tart. This lemon curd recipe wrapped in a tart crust is so drool-worthy! The sweet tartness is like a ray of sunshine on a gray day. So good!
Lemon Tart
Sweet bright classic lemon treat LEMON TART dessert easily made in your kitchen. With its soft citrusy lemon curd filling and buttery crumbly crust, it's a total melt-in-your-mouth experience. Don't let the summer pass by without trying this sweet bright sensation.
Check out this recipe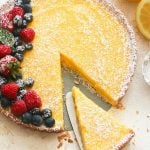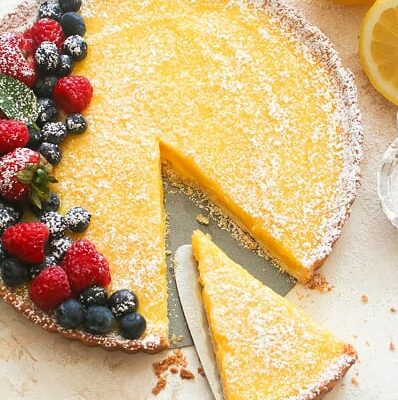 5. Lemon Blueberry Scones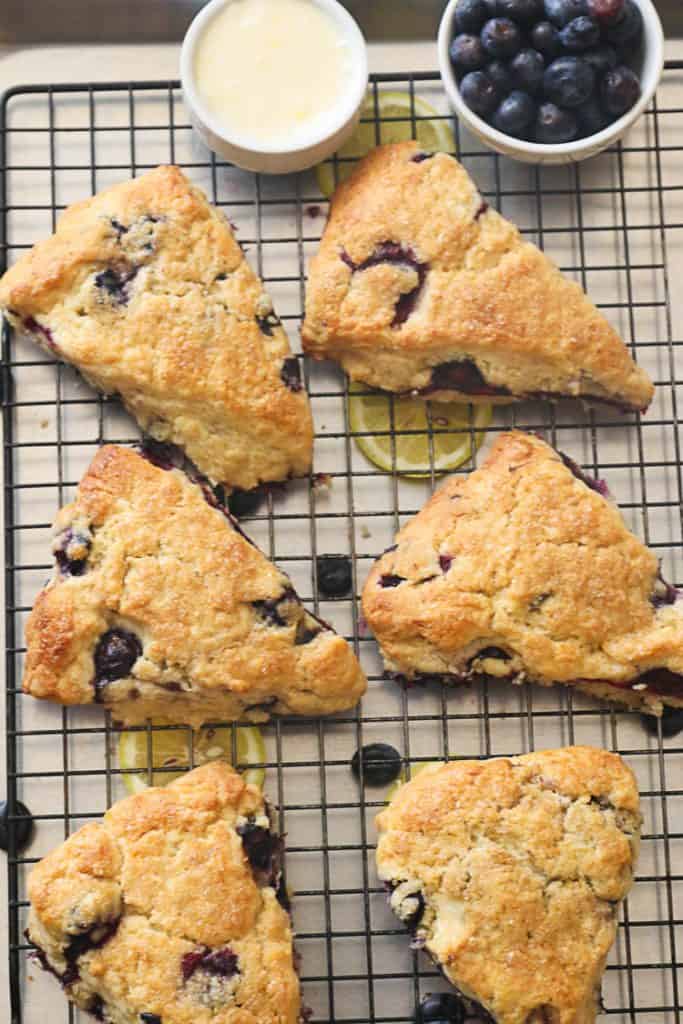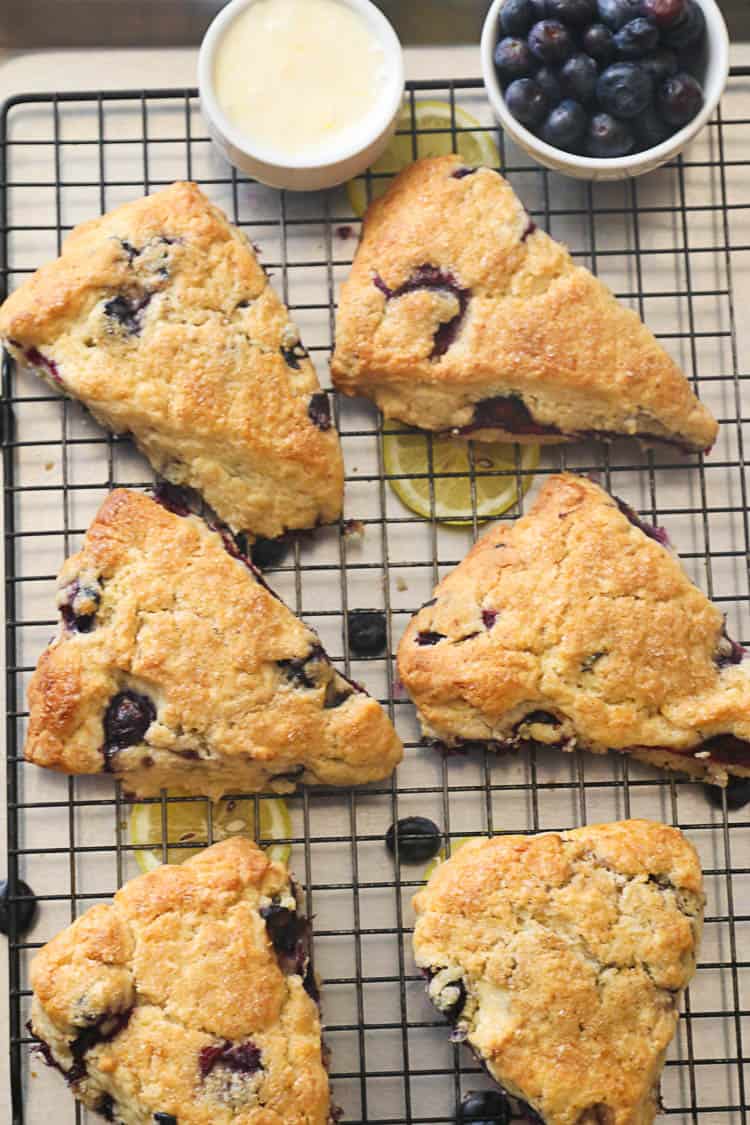 For a teatime classic, these flaky and perfectly crumbly scones check all the right boxes for a super easy-to-make treat. These scones are also gorgeous when on a plate next to a cup of coffee. Of course, this snack/breakfast is one of my faves.
Lemon Blueberry Scones
These Lemon Blueberry Scones packed with flavor offer soft and buttery goodness that comforts the soul. A nice crunchy golden crust breaks open to reveal the soft, tender inside with steam wafting its aroma. Drizzled with a sweet glaze, it is an irresistible breakfast that goes exceptionally well with a cup of hot tea or coffee.
Check out this recipe
6. Lemon Curd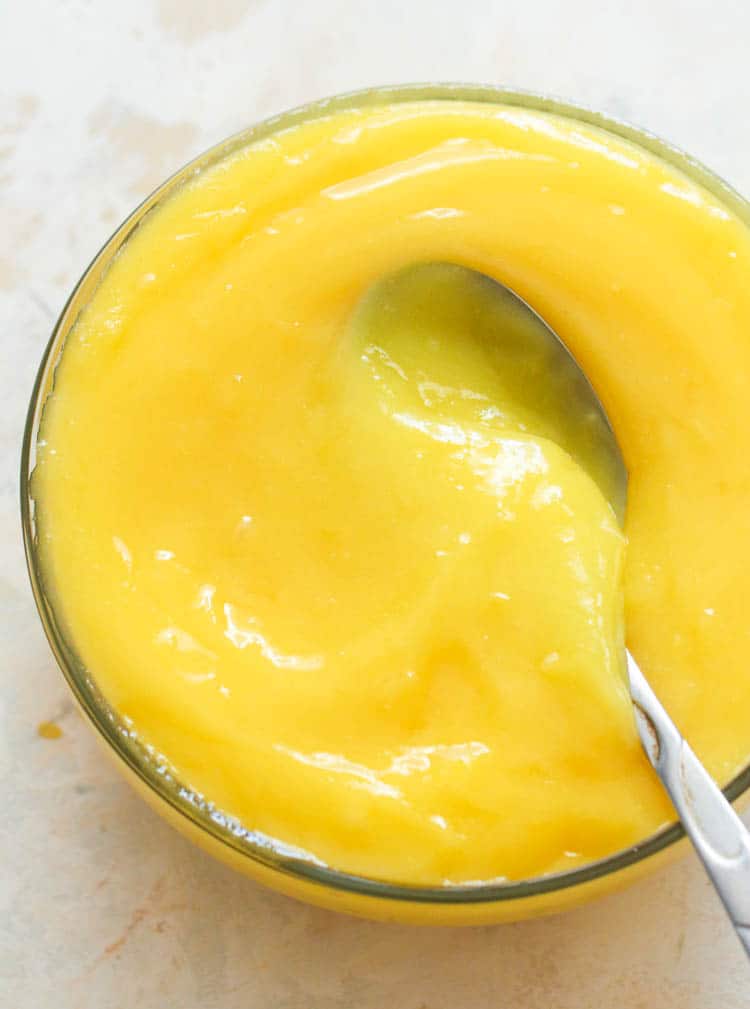 This recipe is the ultimate sweet treat you can make with lemons. And it's just as delicious as it looks. It's so amazingly versatile that you can use it to fill cream puffs, tarts, and donuts. Oh, and smearing it on graham crackers is totally awesome. Fresh lemon juice, eggs, butter, and sugar have never tasted so good.
Lemon Curd
With a zingy burst of freshness, this LEMON CURD is the last bite of summer that you wouldn't want to miss. Made with just 7 very simple ingredients, you can put this bright creamy curd on top of any dessert and BAM! An instant summer favorite! The best part about this is that you can enjoy making this recipe yourself with just a few quick, and easy steps!
Check out this recipe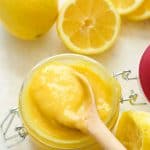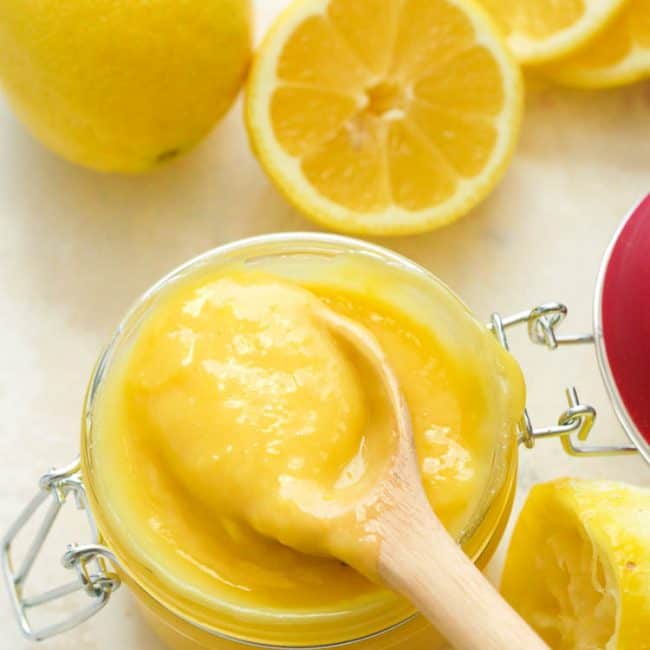 7. Lemon Bar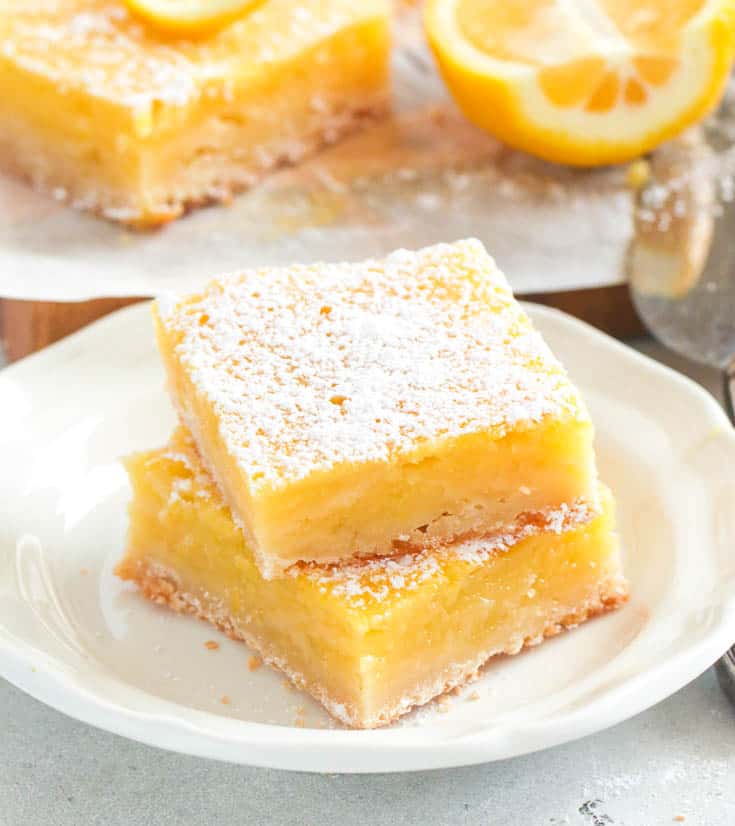 I'll tell you what. You can enjoy these lemon bars during the week if you make a big batch of them. This summer classic is gooey, tangy, and has the most addictive sweetness. And, of course, the shortbread crust with lemon curd is a match made in heaven. So divine!
Easy Lemon Bars
This deliciousness is a classic summer treat for good reason. The buttery shortbread crust and gooey lemon filling scream happiness in every bite. All those bright, citrusy flavors are like sunshine for the soul.
Check out this recipe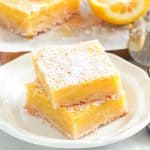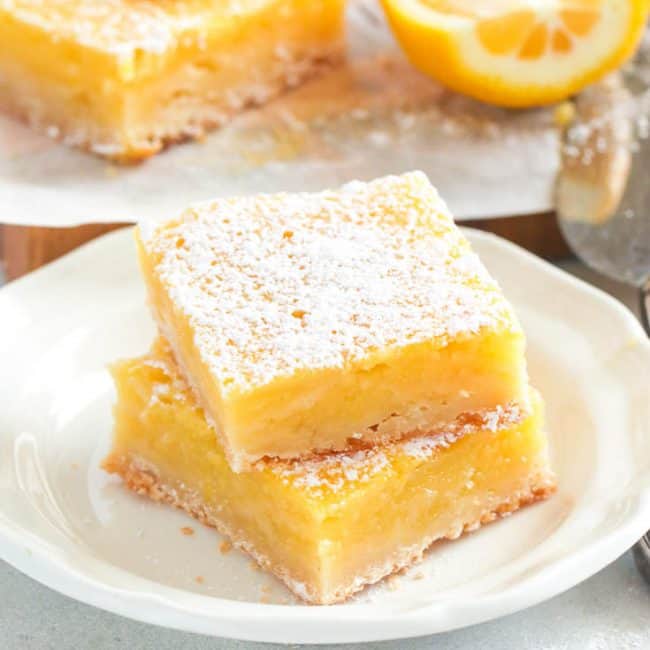 Savory Lemon Recipes
8. Lemon Garlic Pepper Chicken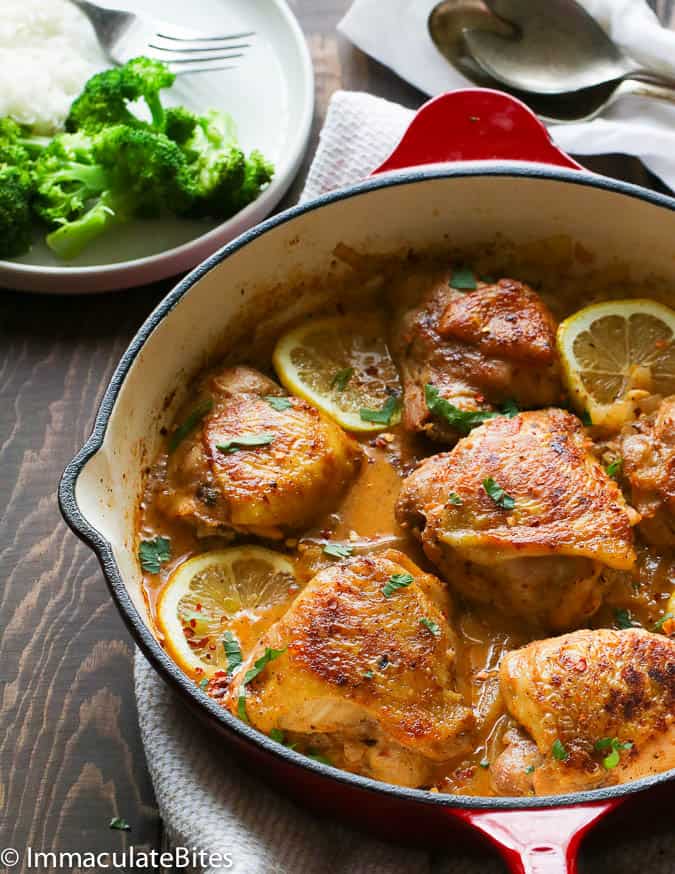 Chicken dinner takes a new spin with this lovely one-pot lemon recipe that gives pizzazz to juicy chicken thighs. Of course, this one is simply perfect. Creole seasoning, onion, and garlic, along with lemon juice and a few lemon slices, make this chicken dish a great weeknight meal. Woohoo!
Lemon Pepper Chicken
One-pan dish with golden crispy pan-fried chicken smothered in a lip-smacking garlic lemon pepper sauce. An easy chicken dinner that is perfect anytime.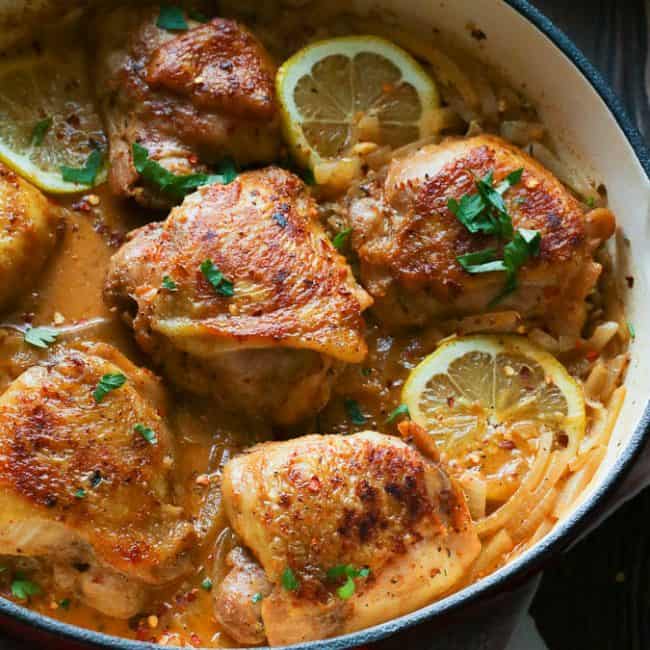 9. Creamy Lemon Garlic Boneless Chicken Breast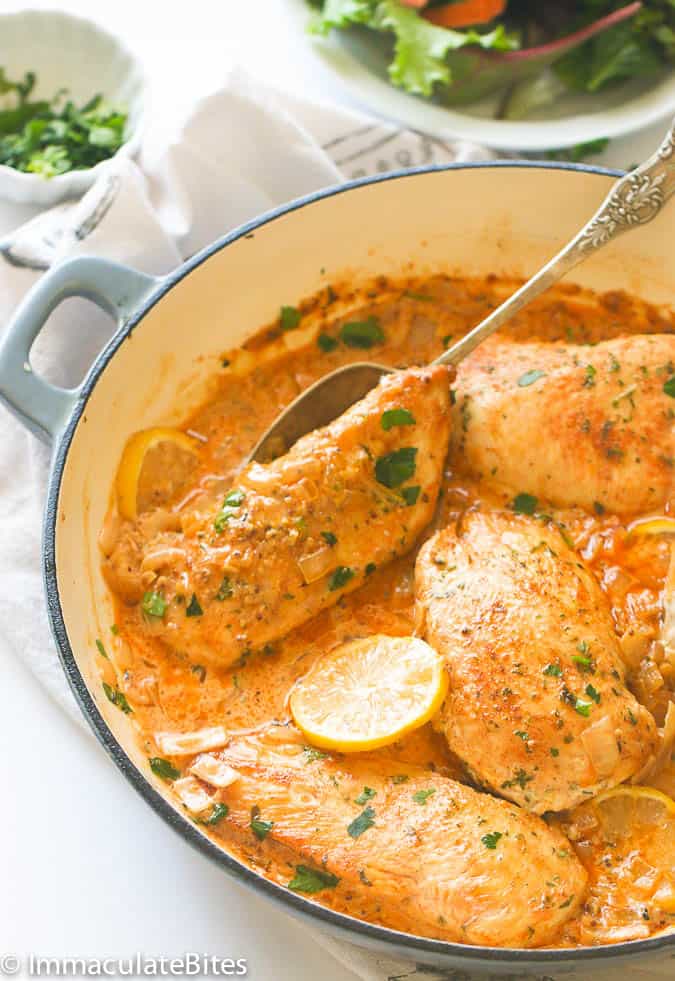 If creamy chicken dishes are more up your alley, this creamy one-pot meal is the one for you. This lemon recipe is loaded with flavor, so it's sure to become a family favorite. All that savory creaminess comes from heavy cream, milk, and tomato puree, brightened up by a splash of lemon juice.
Creamy Lemon Garlic Chicken Breast
A deep and rich yet light, bright and pungent chicken recipe with bold flavors and juices that escape every inch as you chew.
Check out this recipe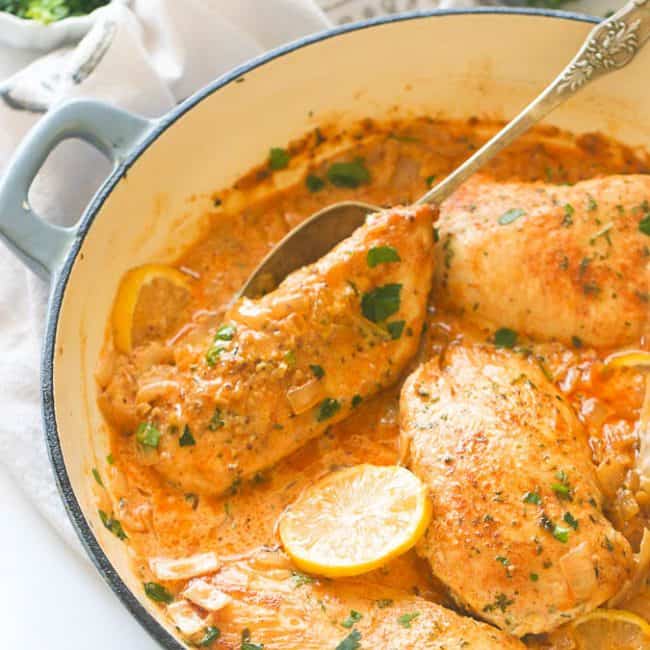 Lemon Drink Recipes
10. Brazilian Lemonade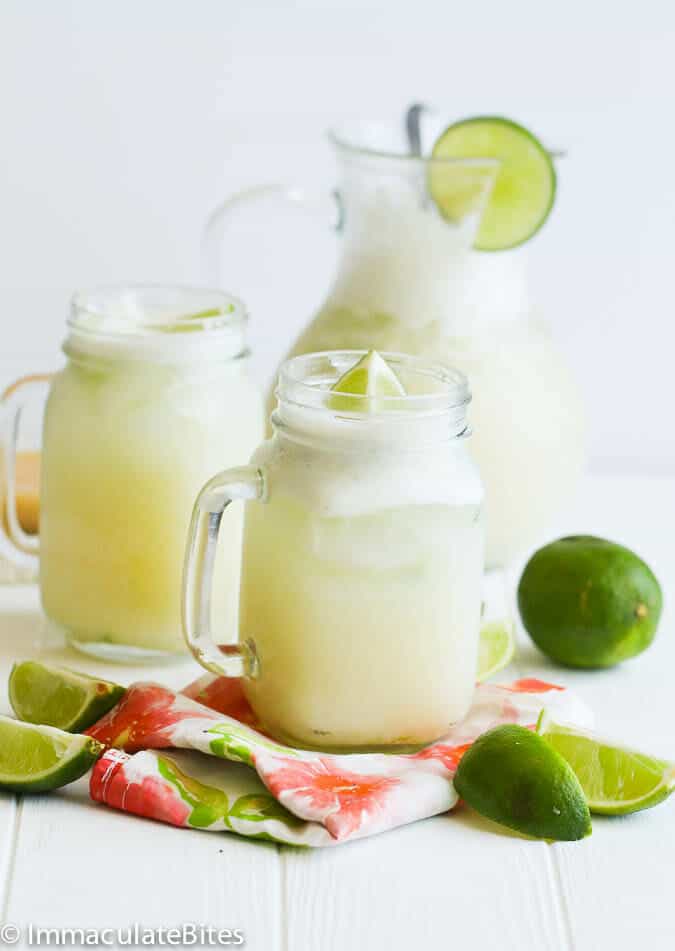 The most famous summer drink just got better with a splash of condensed milk. This super easy and fabulous drink blows regular lemonade out of the water. Its bits of limes with water, sugar, and condensed milk are happiness in a glass.
Brazilian Lemonade(Limeade)
Brazilian Lemonade – Not your average lemonade this Brazilian lemonade is Creamy, tangy and Refreshing, the perfect way to refresh and cool down this summer and all you need is four ingredients.
Check out this recipe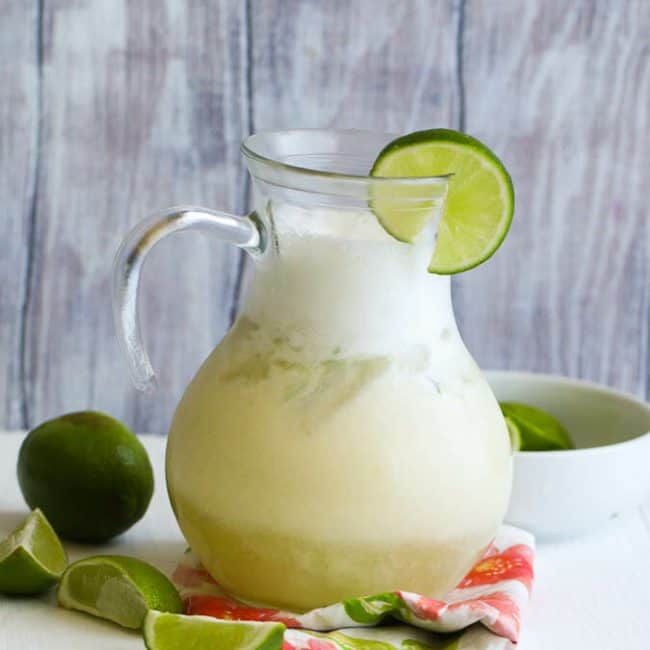 11. Pineapple Lemonade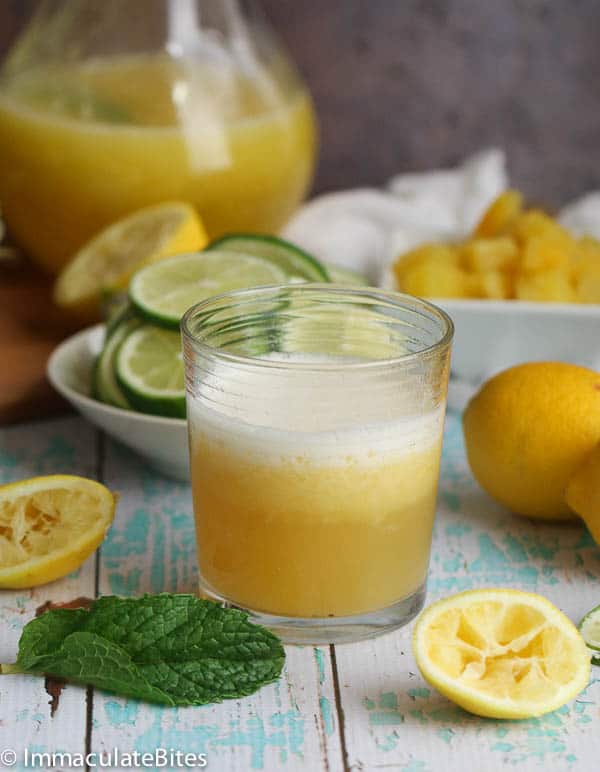 Pineapple and lemonade come together for an incredibly refreshing drink. This tropical fruit adds extraordinary sweetness to this refreshing drink. Make it even easier by having simple syrup ready in the fridge, then flavor it with a leaf or two of mint. So deliciously good!
Pineapple Lemonade
Pineapple Lemonade – It's sweet, It's fruity and makes a refreshing drink with an extra something' something' – You will want to drink more than one glass.
Check out this recipe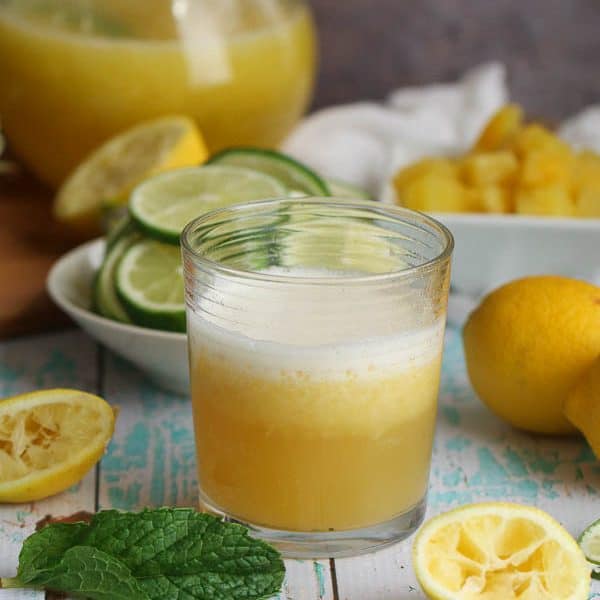 12. Mango Lemonade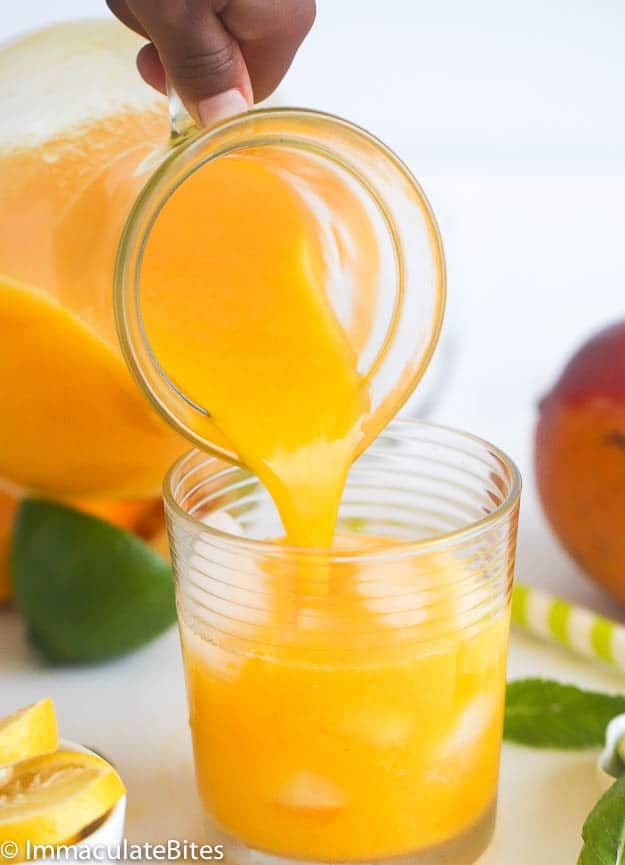 Aren't mangoes beautiful? They also make supercharged lemonades. This colorful and beautifully balanced summer drink recipe deserves its place on your list of favorite lemon recipes. Mango, lemon juice, and lime juice are so good together.
Mango Lemonade
Mangoes are made for summer. This mango lemonade here is so refreshing, so juicy, and so deliciously tropical. A perfect drink to cool down this summer!
Check out this recipe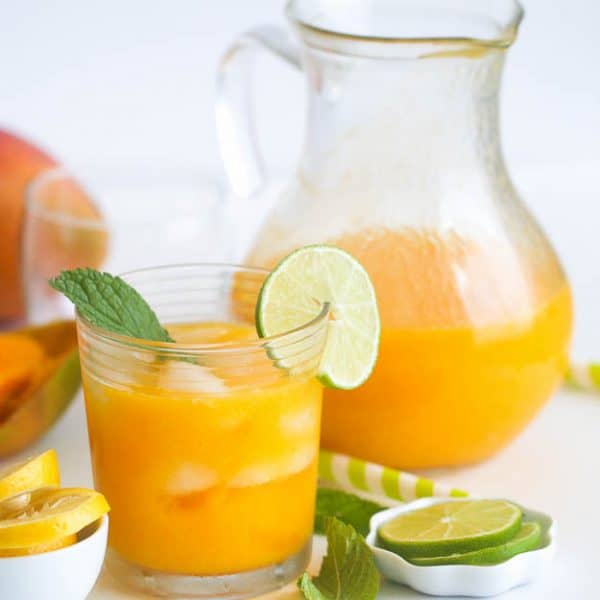 13. Strawberry Lemonade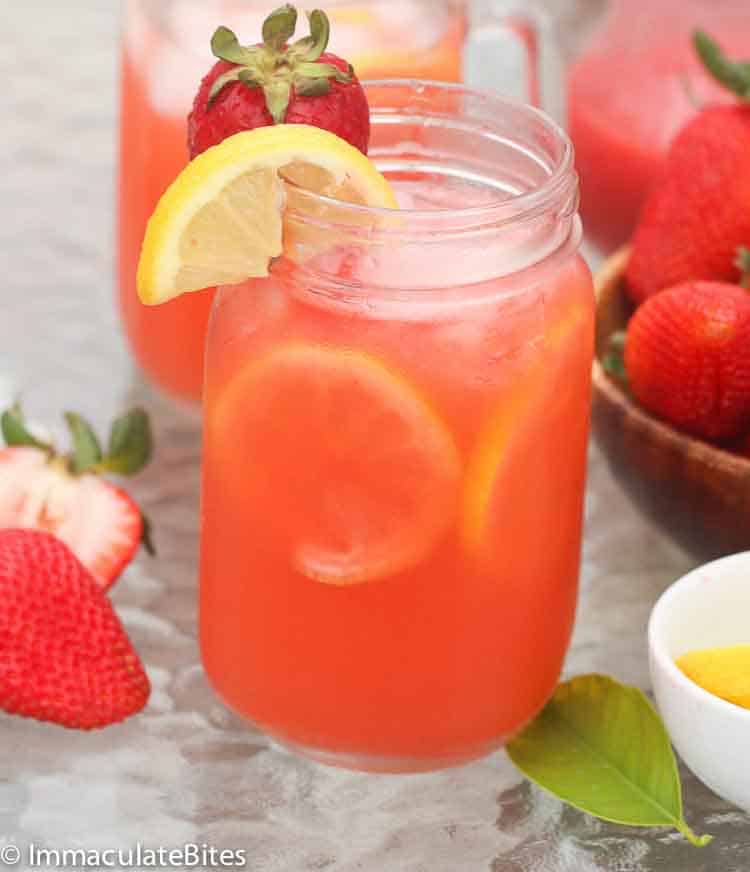 Lemonade and strawberries have something wonderful in common; they're the very essence of summer. So let's put them together for an unbelievably fabulous drink. Oh yeah! This lemon recipe will sigh in ecstasy.
Strawberry Lemonade
Strawberry Lemonade – easy homemade lemonade with a fresh sweet and tart flavors from fresh strawberries and lemons. Perfectly refreshing and delicious! Want to make it as an adult version? Add some vodka or sparkling wine.

Check out this recipe