Most typical cookout food ideas don't require a lot of thinking; they're something that everyone just knows. First, you know you're going to have ribs, fried chicken, potato salad, mac and cheese, and collard greens. Second, it's all outdoors. Third, you know there will be a lot of good food, drinks, and desserts.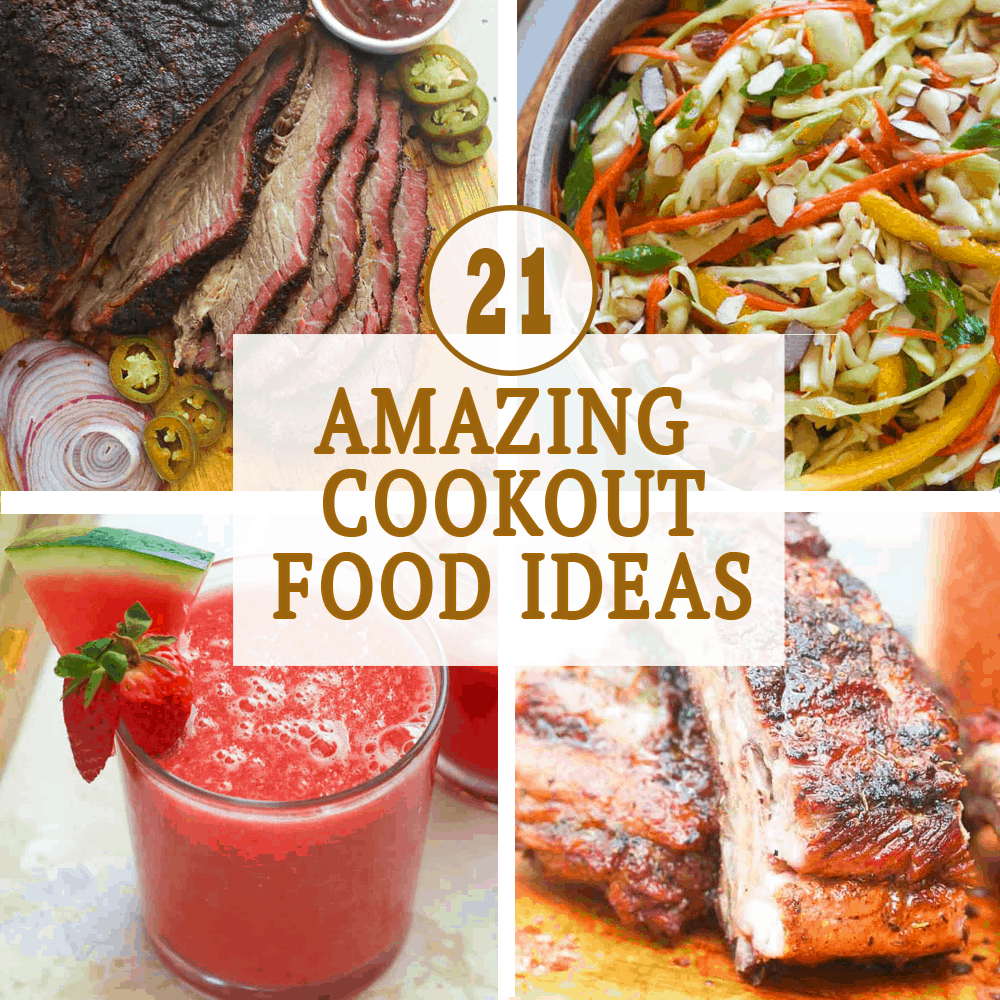 What's the difference between a BBQ and a cookout? You wouldn't believe how many times I've been asked that question.
Both of them are outside events, and both of them enjoy similar side dishes. However, for Southerners who are serious about BBQ, it is a big deal that takes all day with the pork or beef slow-roasting over an open fire.
A cookout is firing up the grill and enjoying hamburgers, hot dogs, and steak (my favorite). I love both BBQs and cookouts. I'm not picky.
As long as I can enjoy family and good food, I'm happy. How about you? Here is my lineup of fun cookout food ideas.
Cookout Meat Ideas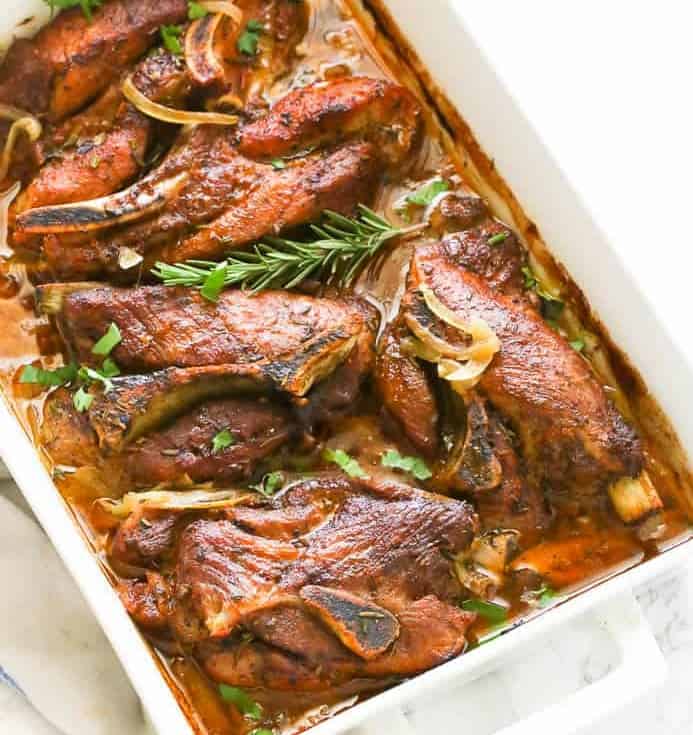 My number one choice for cookout food ideas is ribs. The beauty of this recipe is that you can have it close to done and waiting in the oven before everyone arrives. The spices and slow oven roasting bring out the best of this pork dish. And easier on the pocket than baby back ribs.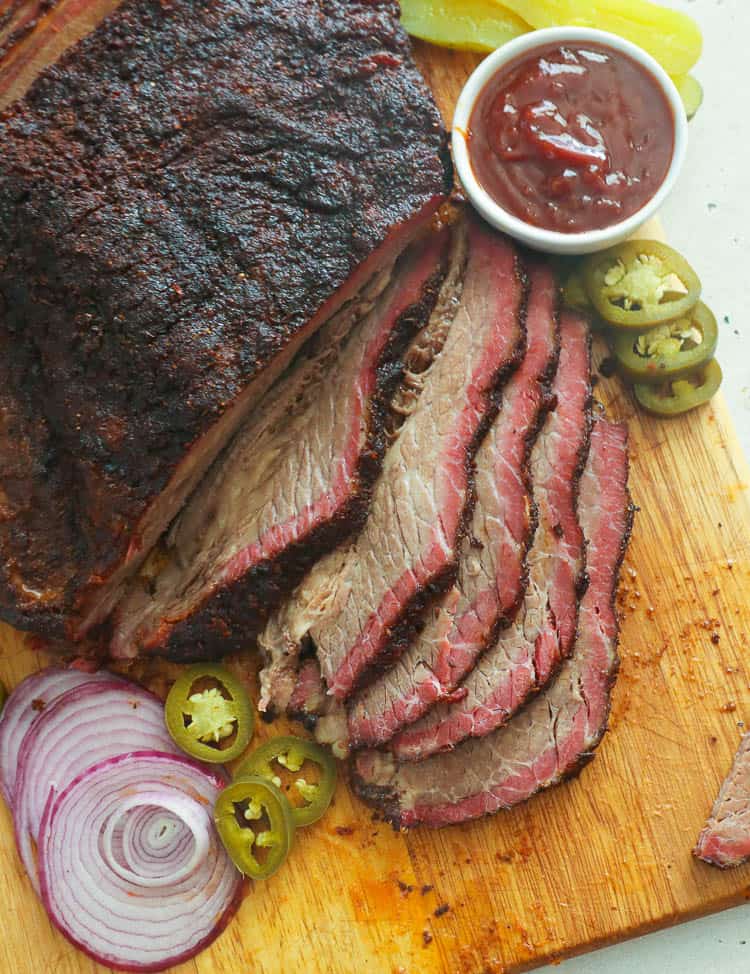 It's no secret that my favorite carnivorous dish is beef. The melt-in-your-mouth deliciousness of this primal cut makes it one of my first choices when firing up the smoker.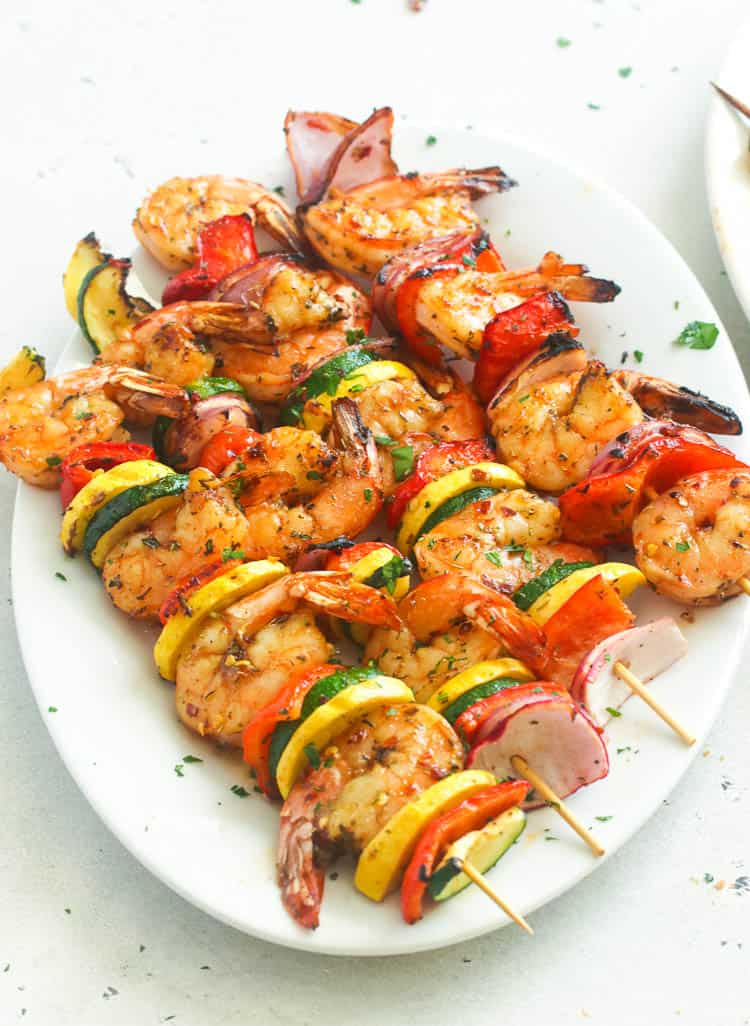 Grilled shrimp is a nice change to all the pork and beef on the grill. How's for a little surf-n-turf for your family cookout? Skewered with your choice of veggies, this is probably my second choice, after beef.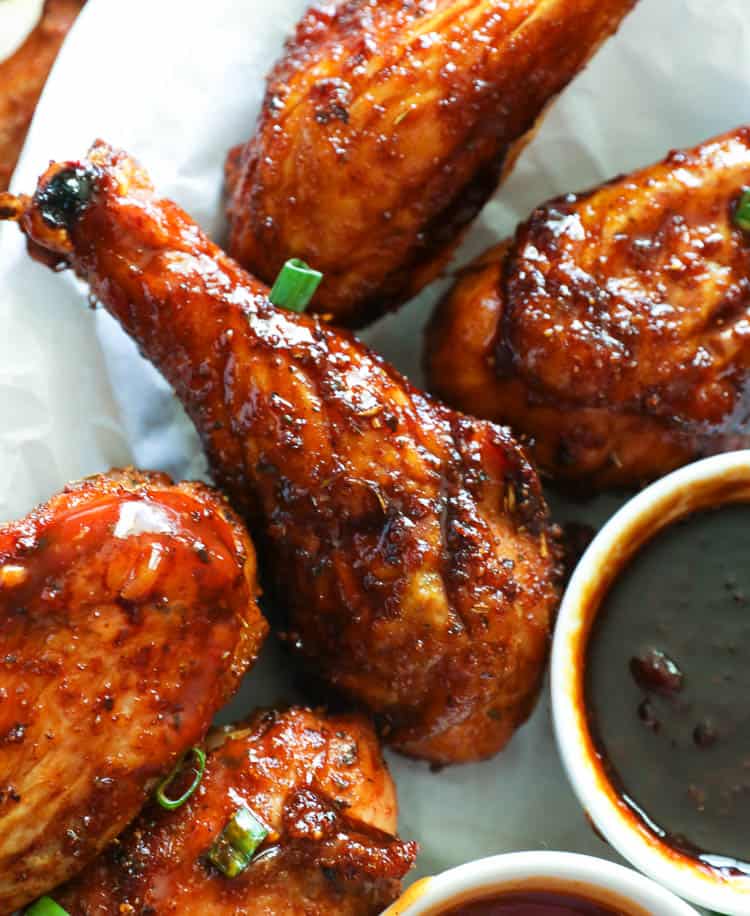 I love firing up my smoker for these babies. I honestly don't understand why people prefer the breast. My favorite part of the chicken is the juiciest and most flavorful, the legs, thighs, and back.
5. Marinated Grilled Skirt Steak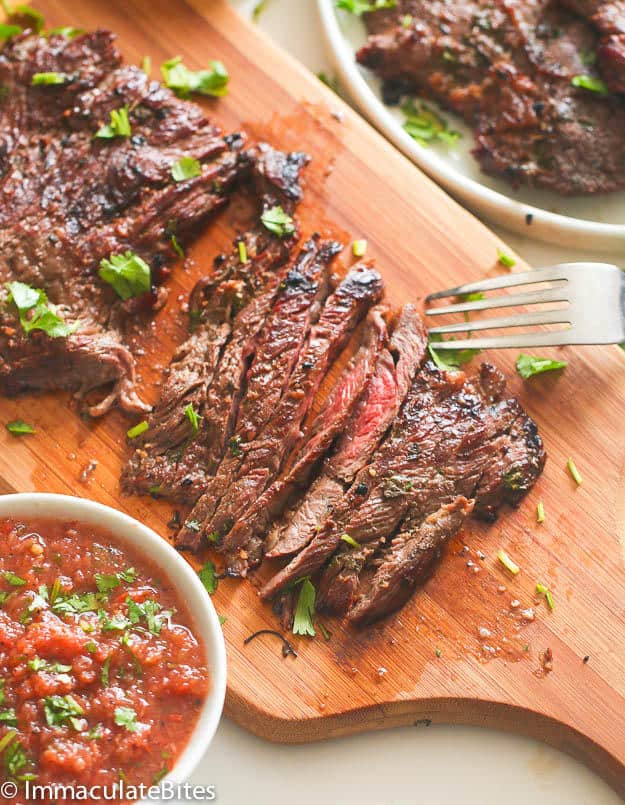 A marinade does a skirt steak good. It also makes an incredible carne asada with flavorful Mexican spices. Marinate it the night before, and it's ready not long after it hits the hot grill.
6. Jerk Chicken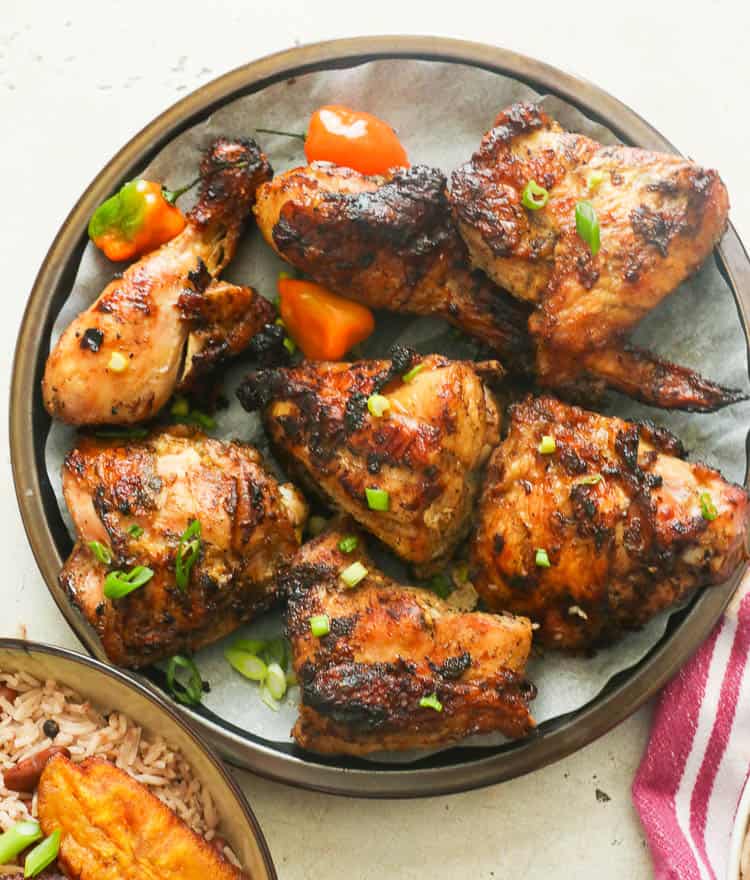 Grilled chicken with a tropical twist is my favorite chicken recipe for cookout food ideas. Not everyone is a steak-lover like me, and I want everyone to be happy and full.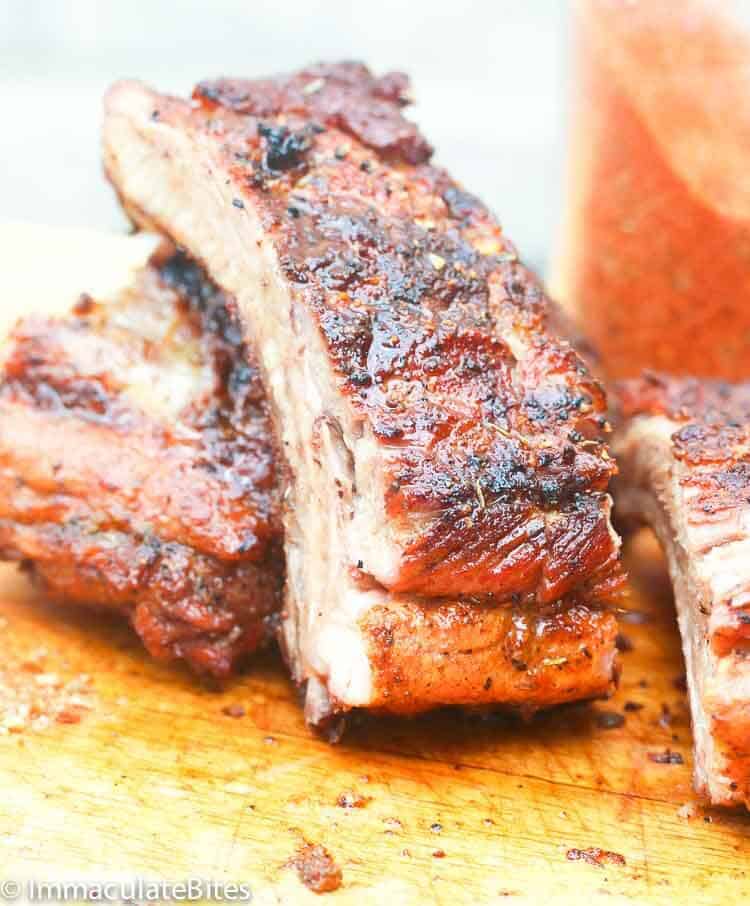 Oh, what finger-licking goodness! What I love most about making this delicacy is that I slow roast them in the oven, then slap them on the grill when family and friends arrive. And, don't worry, no babies involved.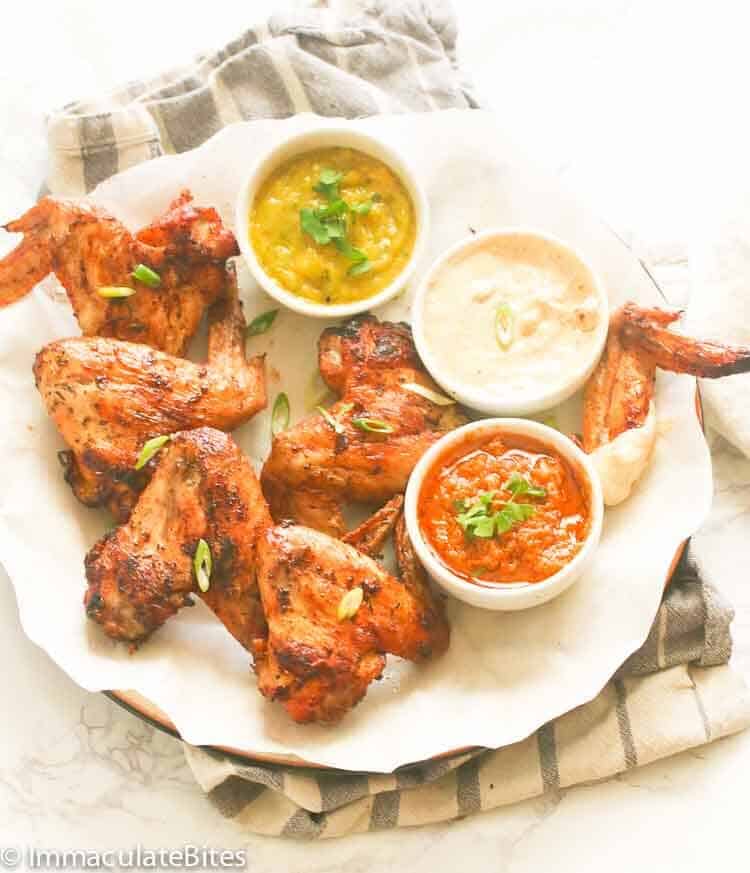 If you want to win a contest on hot wings, this is the recipe for you. And, of course, you can adjust the level of heat to your liking and use your favorite sauce.
Cookout Side Ideas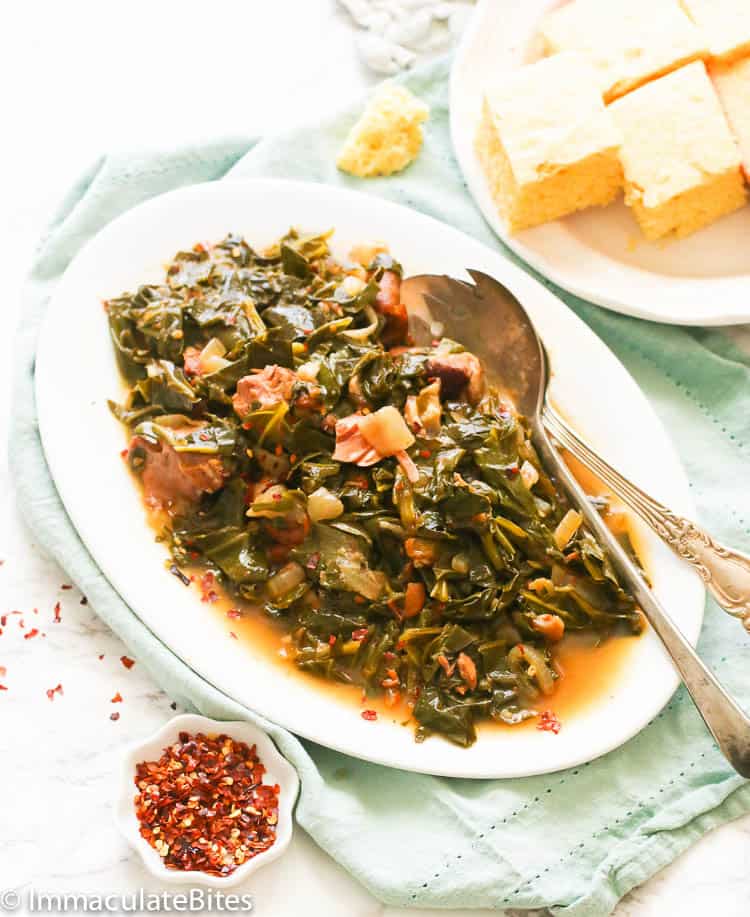 This traditional Southern green is a must at any authentic black cookout. I recently learned that they call it Galician cabbage in Spain, and the people there have their favorite ways of fixing them, too. Olive oil, garlic, and a splash of vinegar sound much healthier, but I really love bacon.😉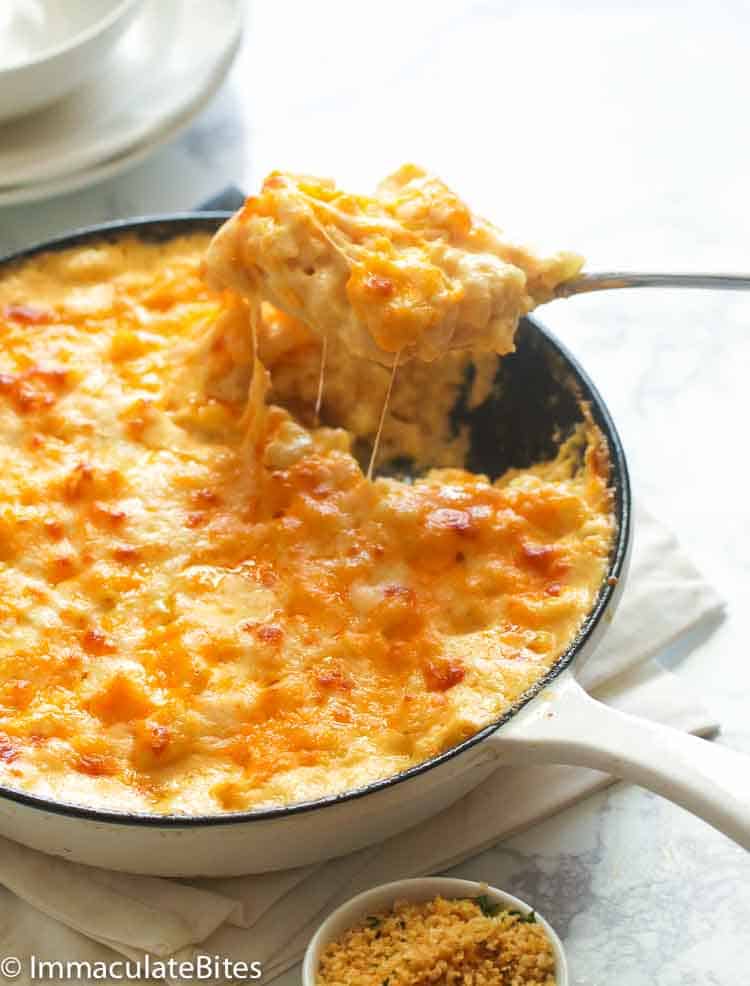 I always use the excuse "it's for the kiddos". We're not going to talk about me sneaking a plateful of an absolute cookout must-have. This creamy, cheesy soul food should never be missing at your cookout.

11. Cornbread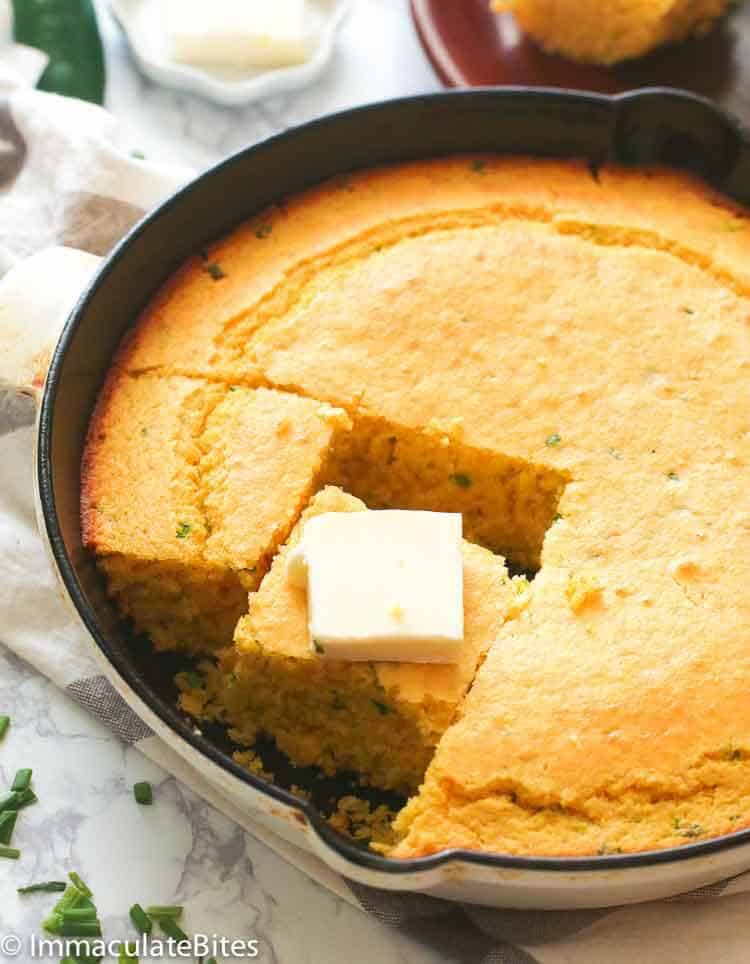 A filling side everyone will love. The jalapenos and buttermilk give this incredible recipe spice and tang at the same time. Don't forget to put a dish of butter on the picnic table.
12. Red Potato Salad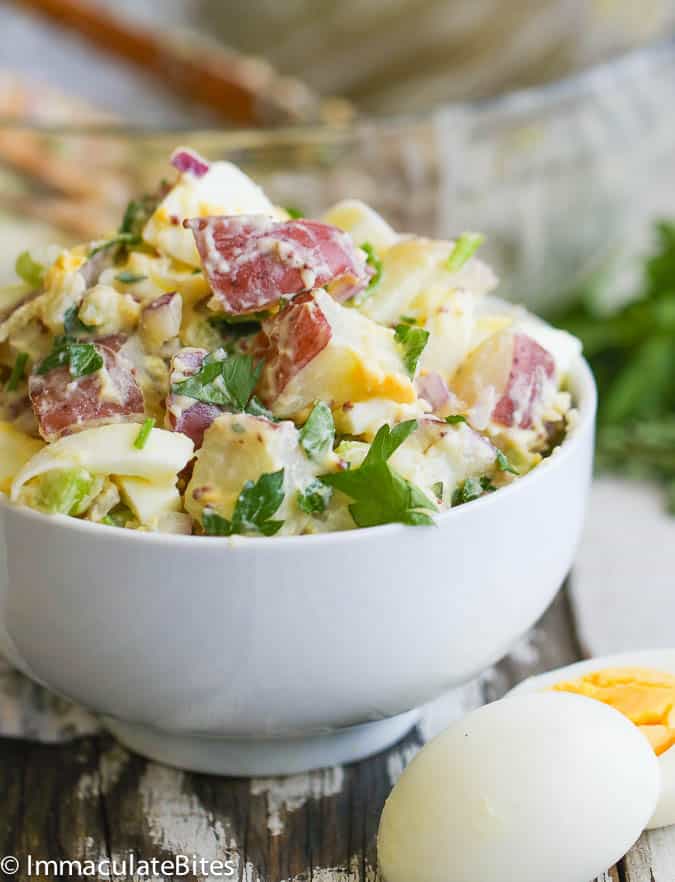 Potato salad is another must-have for any cookout. I love red potatoes not only for their color but also because they hold up better in a salad. The spicy and creamy mayo-based dressing and the rest of the ingredients can be ready in 15 minutes.
13. Oven-Roasted Corn on the Cob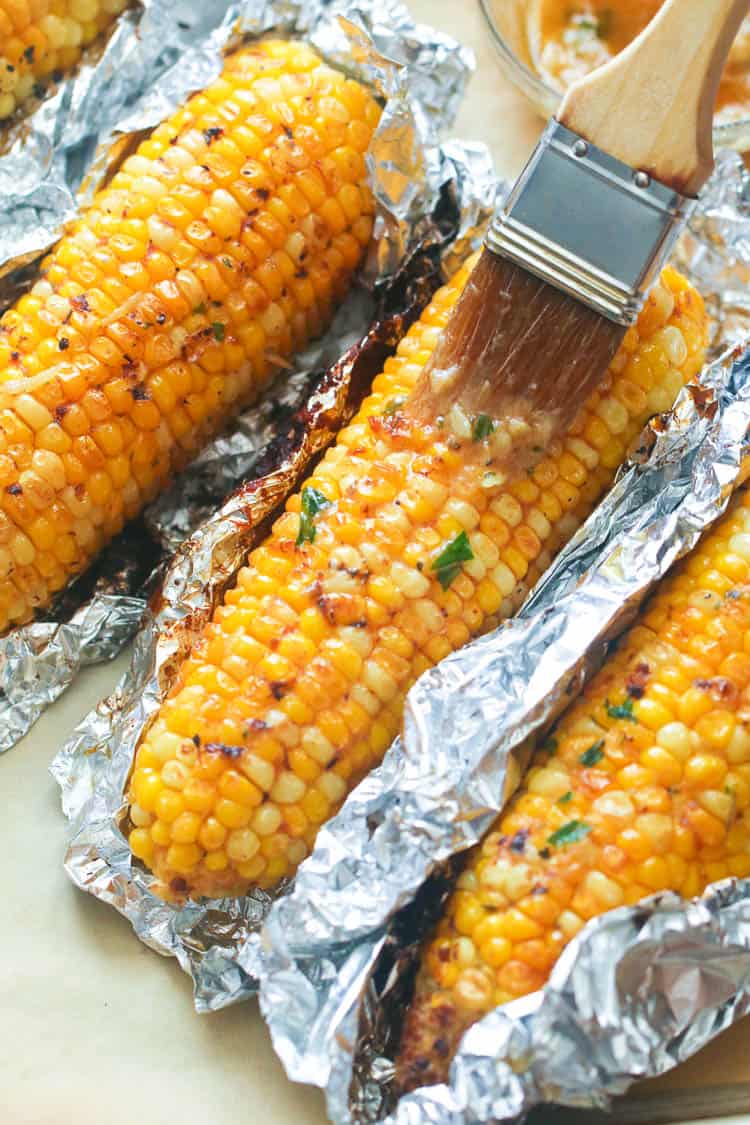 Nothing says, "It's summer!" like fresh corn on the cob. I'm giving you my two best recipes. My oven-roasted corn and, just in case you need another way to cook it because the oven is full, my best recipe for boiling corn.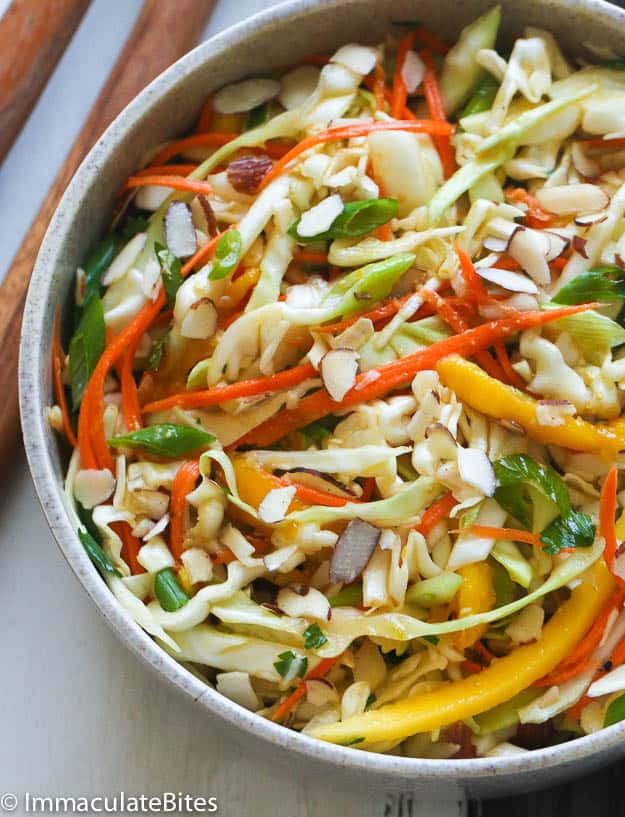 We have all been warned about the dangers of picnics and mayo-based dressings. Mayo is so creamy and delicious but, please, be careful. If you'd like a coleslaw recipe that doesn't have mayo, this tropical version is the one. If you'd like something more traditional, my Vinegar Coleslaw will fit the bill.

15. Macaroni Salad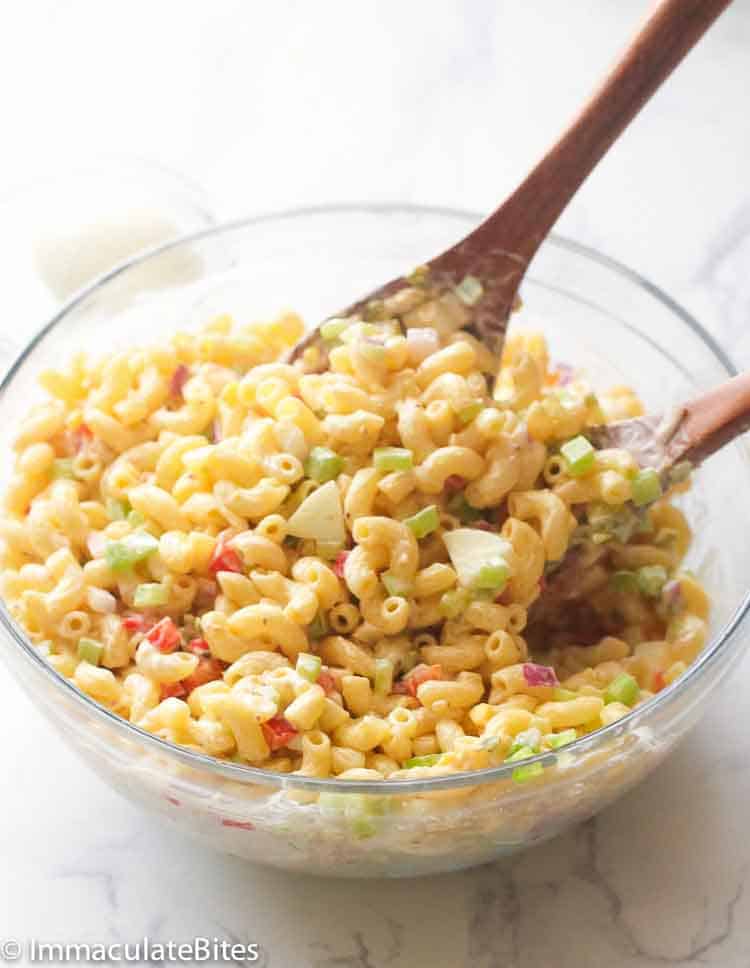 This creamy and filling macaroni salad is so fast and easy to put together. While the macaroni is simmering in the pot, chop up the veggies and make the dressing. You can even make this one ahead and keep it in the fridge until party time.
Cookout Dessert Ideas

16. Peach Cobbler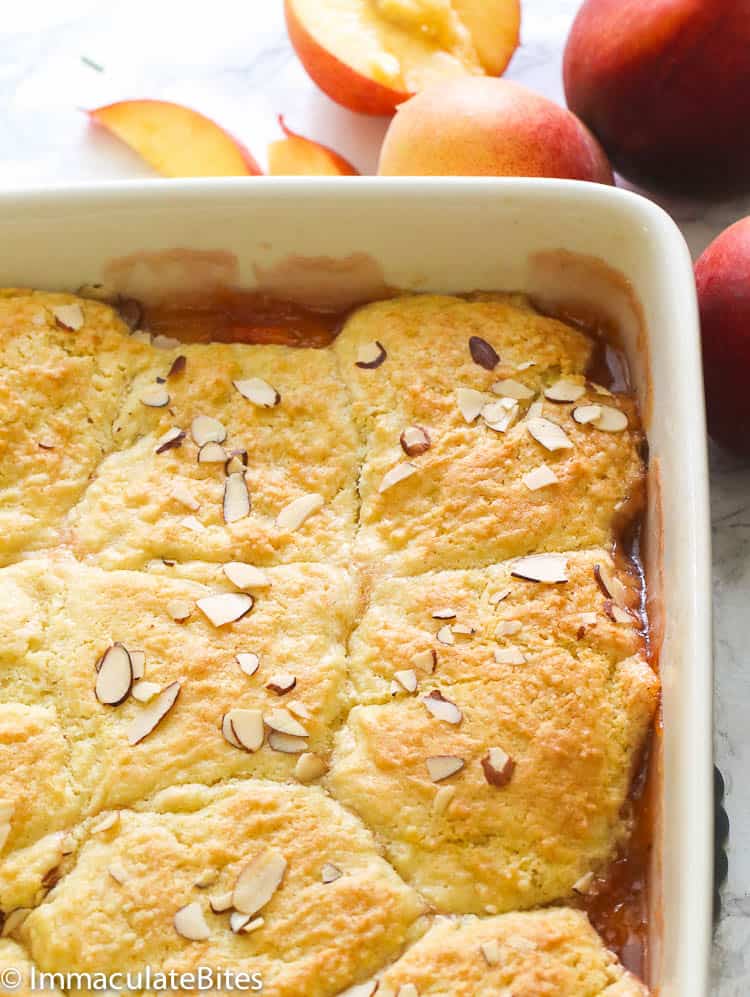 This is my go-to recipe when peaches are in season, and it's a must at any family cookout. I try to save some for breakfast the next day when no one is looking.
17. Apple Pie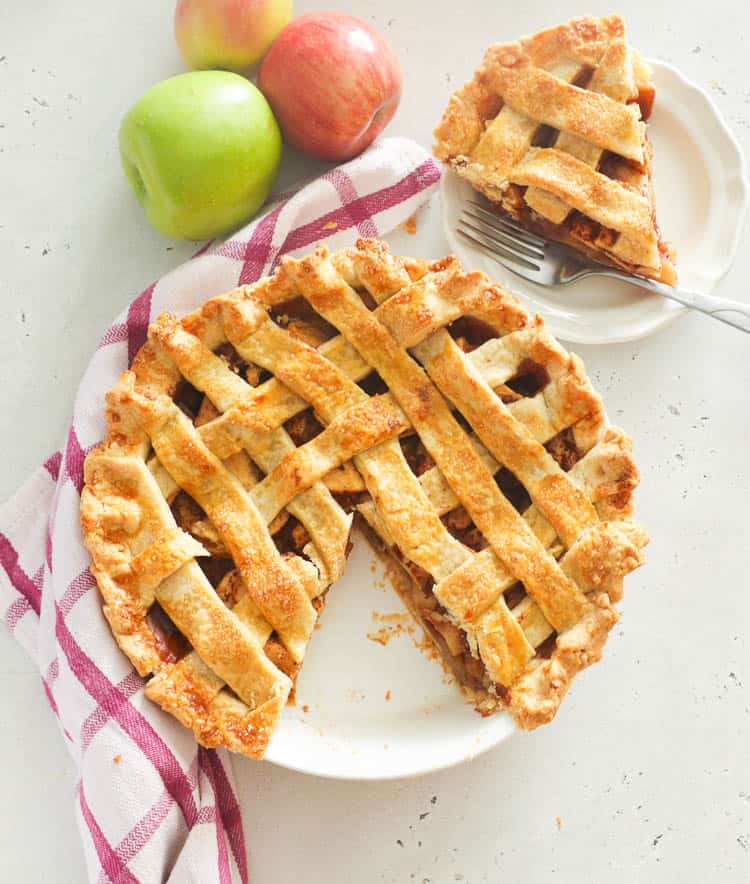 The expression "as American as apple pie" never made sense until I moved to the States. Now, I understand. Just so you know, some apples are better for apple pie than others. And don't forget the vanilla ice cream.😉
18. Banana Pudding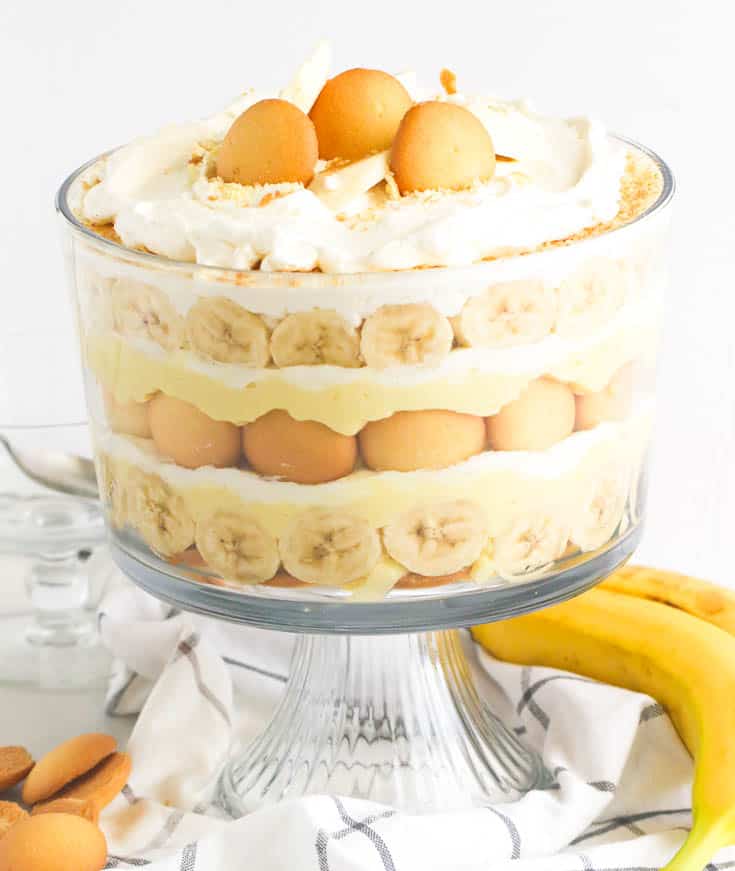 This Southern tradition is one I picked up quite quickly. Pudding, vanilla wafers, and bananas together in a drool-worthy dessert is my idea of the perfect cookout dessert.

Cookout Drink Ideas

19. Strawberry Watermelon Juice
Watermelon is such a refreshing fruit. It will cool you down on the hottest of days. Mix it with some strawberries, and you have a drink that will make kids and adults both very happy.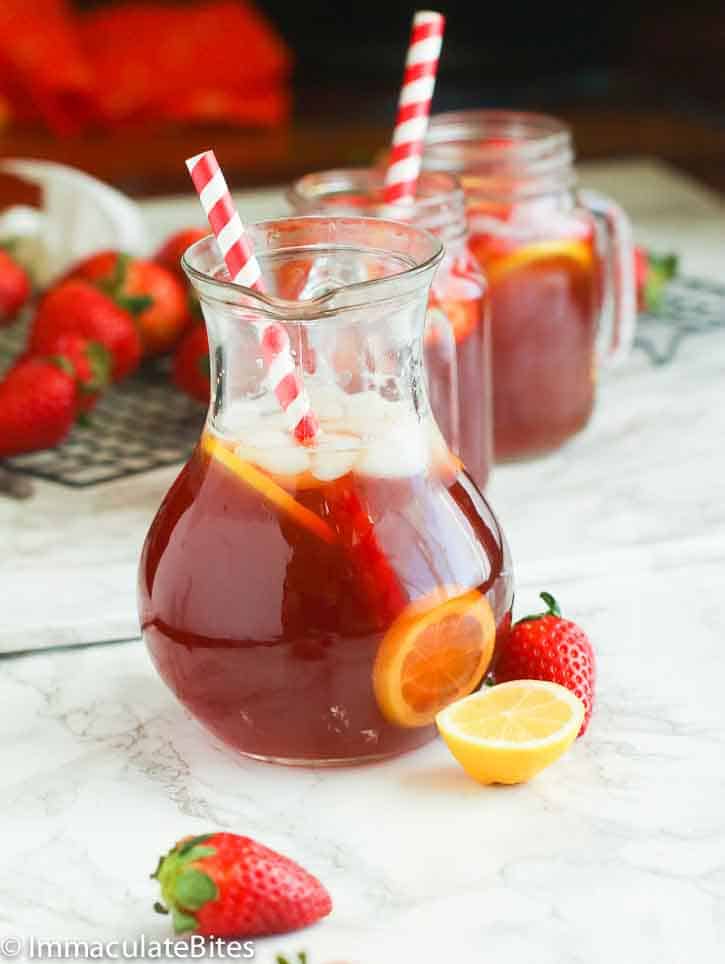 Sweet tea is as Southern comfort food (or, in this case, drink) as it gets. And, yes, the quality of the teabags is important. This is not the time to skimp on the tea.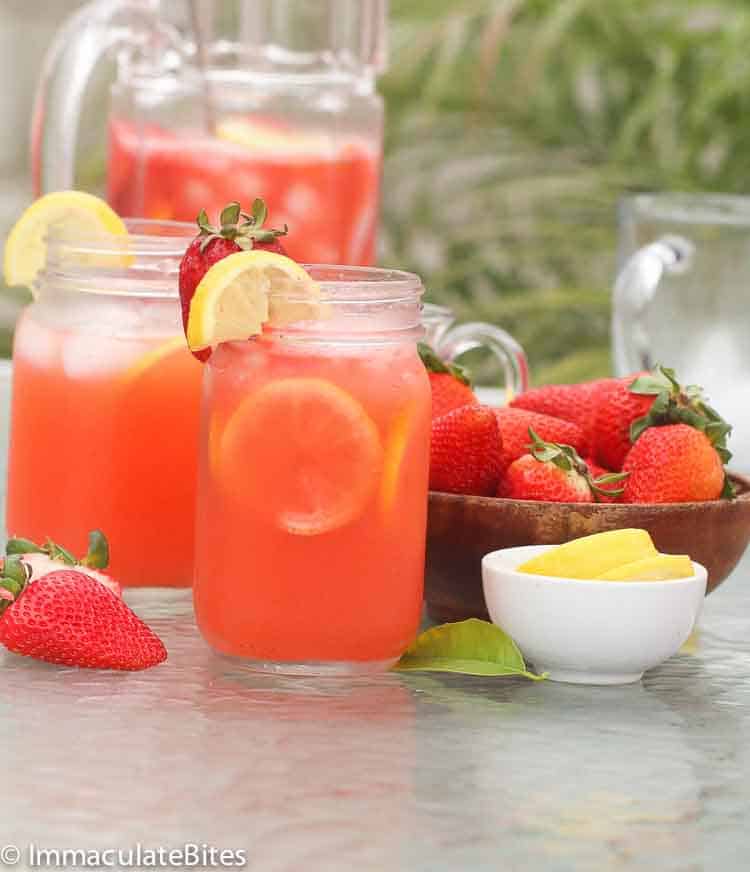 I love lemonade! So refreshing and citrusy. Strawberries add the right amount of sweetness to this cooling drink.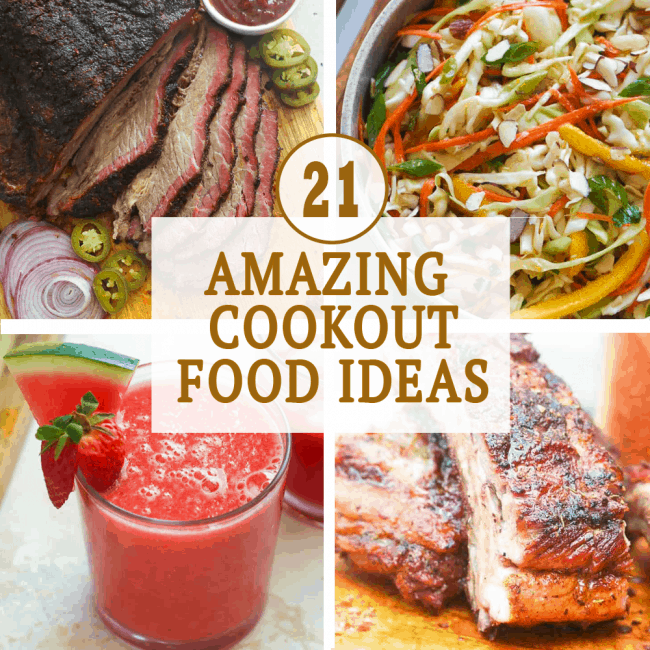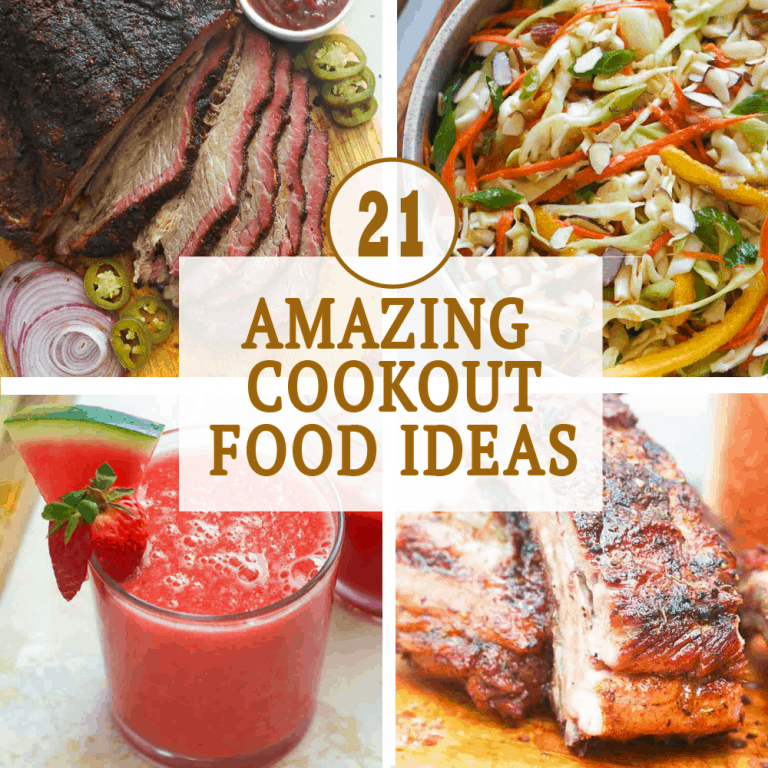 Print
Cookout Food Ideas
Most typical cookout food ideas don't require a lot of thinking; they're something that everyone just knows. First, you know you're going to have ribs, fried chicken, potato salad, mac and cheese, and collard greens. Here is my list of favorites for my family cookouts.