Summer season means picnic, potluck, and get-together invitations here and there. And so impress your family or guests with these drool-worthy and fabulous tasting summer recipes with lots of choices to choose from. Baked, grilled, fried – you name it! Guaranteed easy, quick, and fuss-free brunch ideas down to refreshing drinks to enjoy this summer.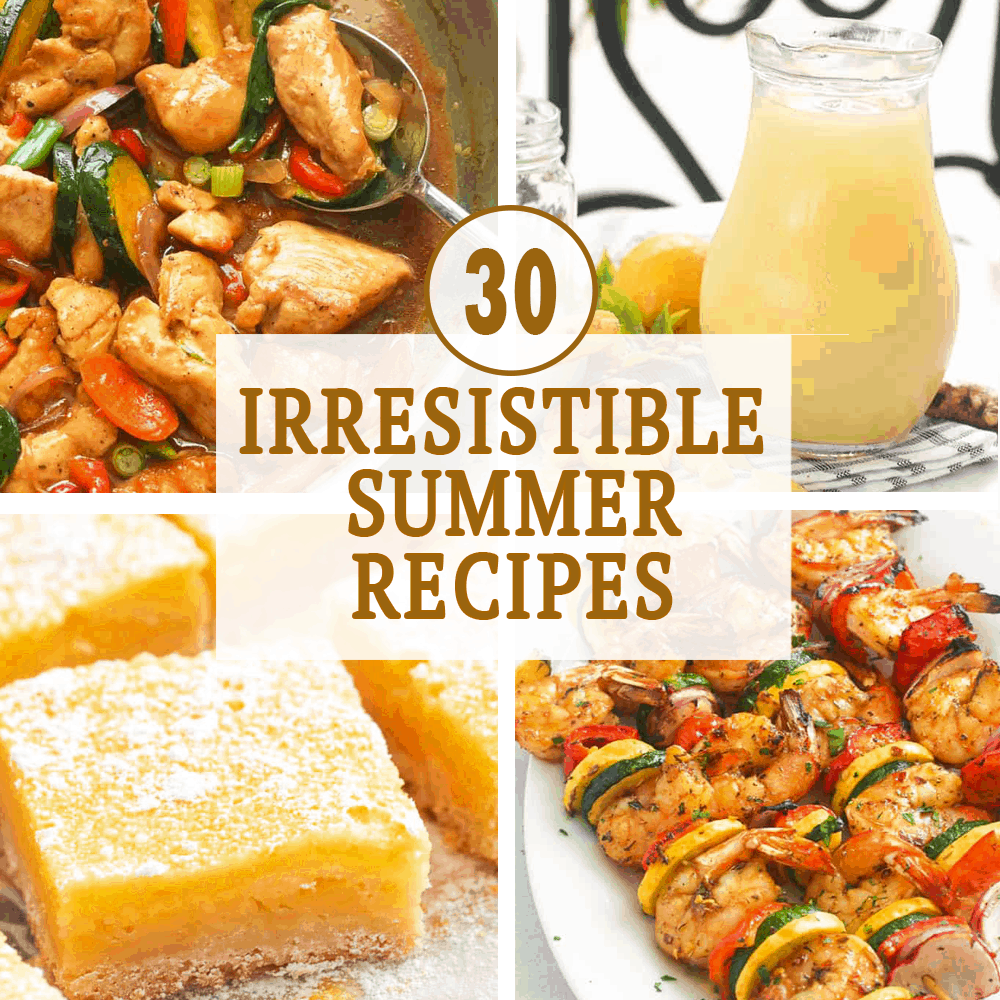 While the others are busy getting fit and achieving their beach body goals this summer, here I am imagining what food to eat next. Haha! So let me share with you then my favorite summer recipes that will keep you entertained.
Summer Dinner Ideas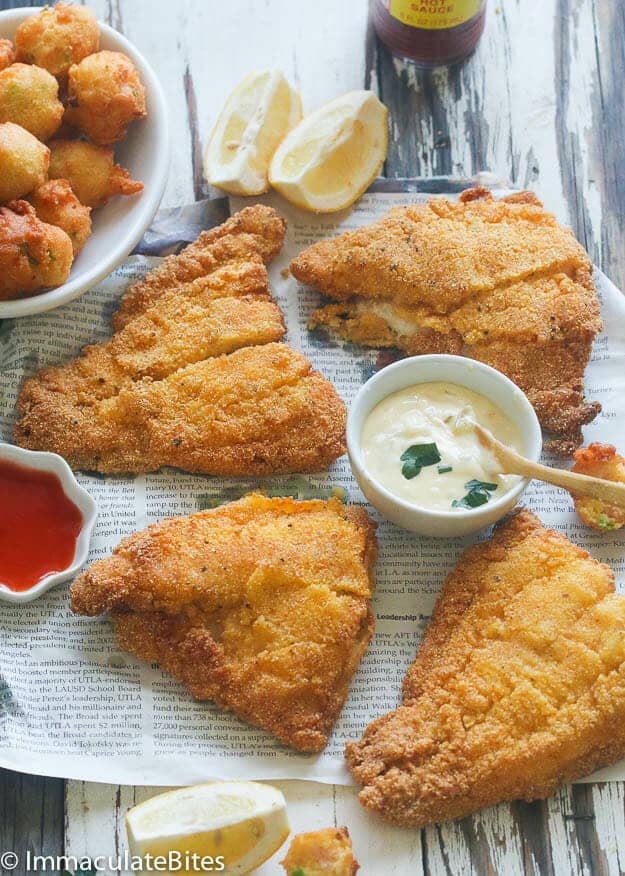 Complete your list of healthy summer recipes with this classic Southern Fried Catfish. With a well-spiced cornmeal and buttermilk batter, you'll have the best-fried catfish ever.
Best served with Immaculate Bites Homemade Tartar Sauce for a fantastic brunch combo.
2. Stir Fry Chicken and Vegetables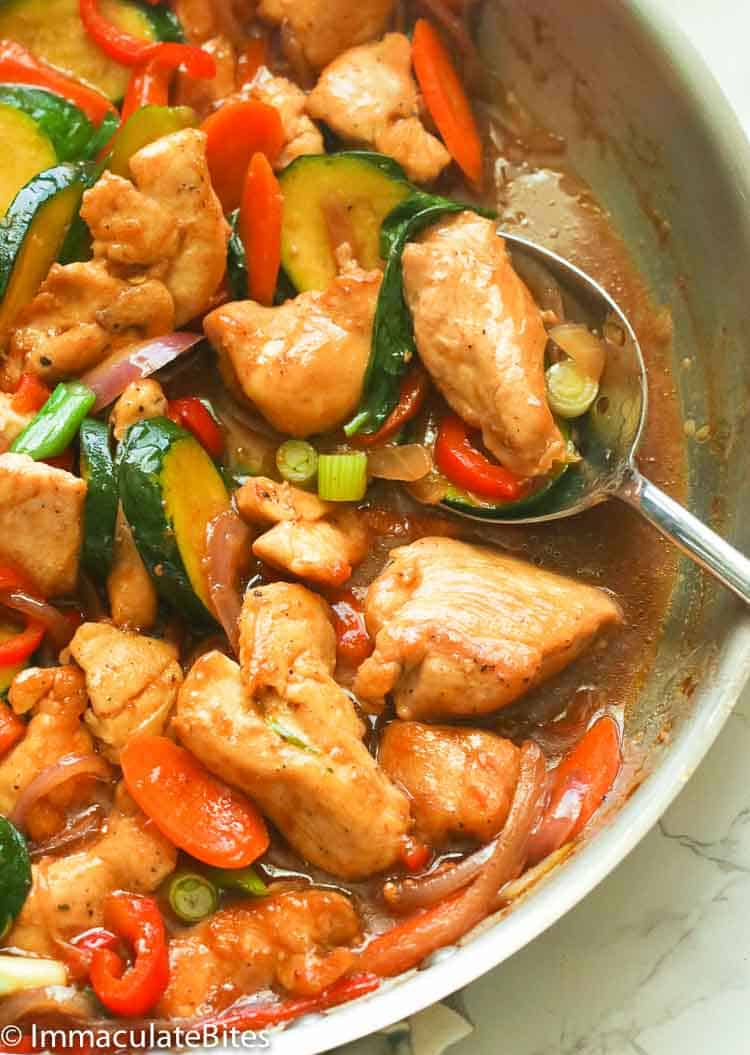 Looking for summer chicken recipes that include veggies? This one is for you! Guaranteed family-friendly stir fry chicken loaded with great flavors.
Not only that, but it's also satisfyingly healthy with the addition of carrots, zucchini, and snap peas. You can also add cabbage and bell peppers to add more colors and texture.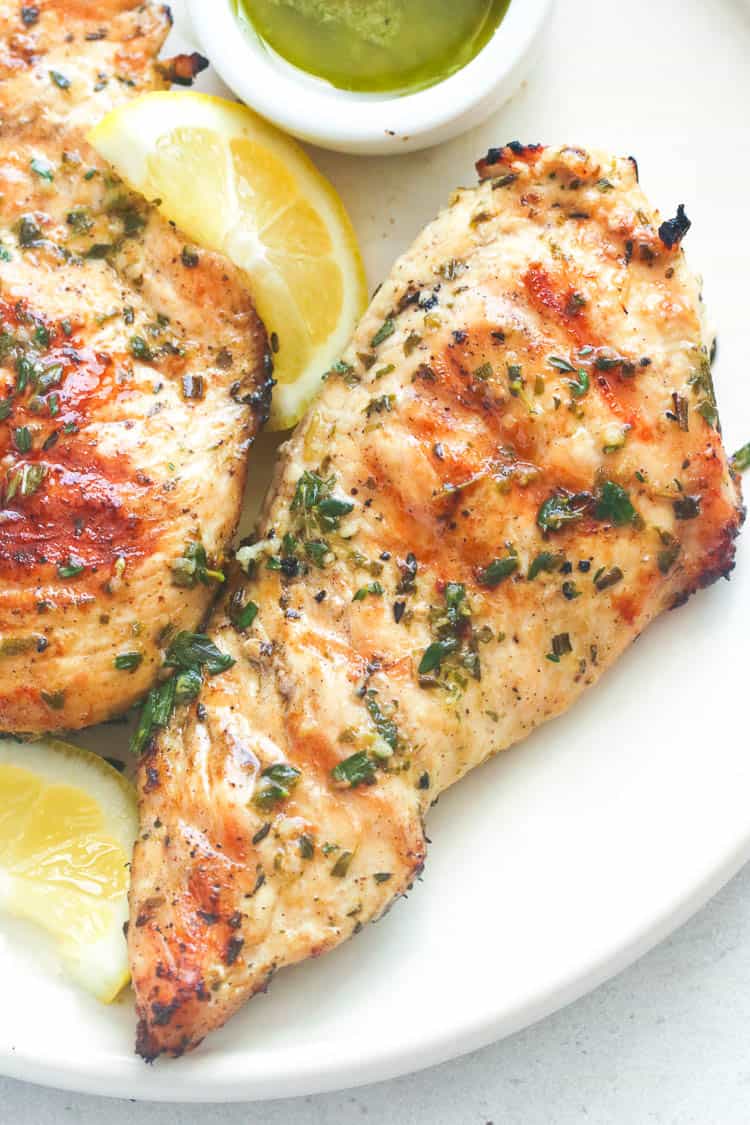 This marinade has full of interesting flavors from Thyme, oregano, nutmeg, marjoram, parsley, and rosemary. Add this to your chicken and you'll love the amazing explosion of complex flavors in every bite.
This grilled marinated chicken is best served with rice, salads, or turn it into Gyros, and sandwiches. Mmm-mmm!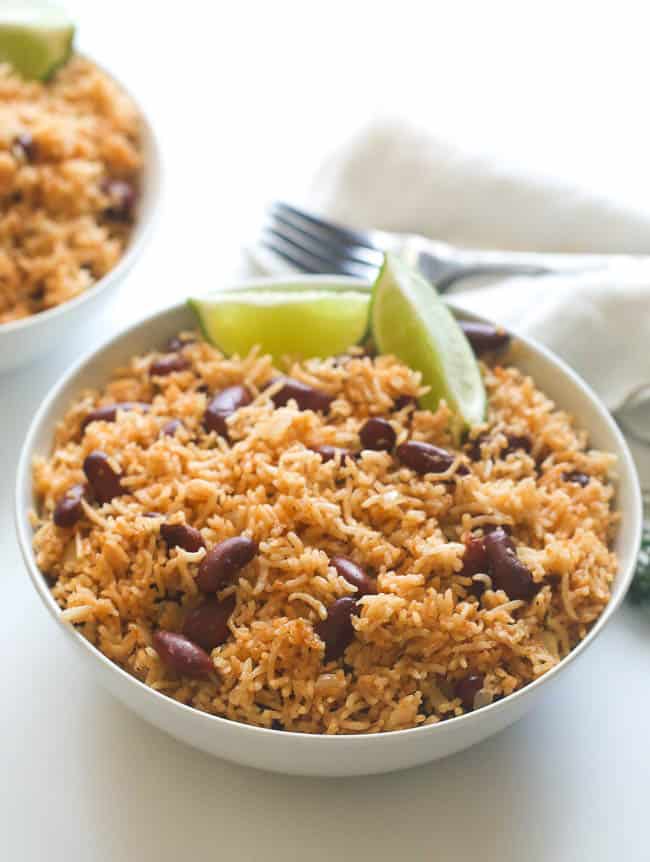 An easy and simple rice and beans dish cooked in a chicken broth savory and coconut milk. It's made more special with the addition of Creole Seasoning, Thyme, and Paprika for authentic Caribbean flavors. And if you're into spicy food, you're gonna love the added scotch bonnet pepper, too. 😉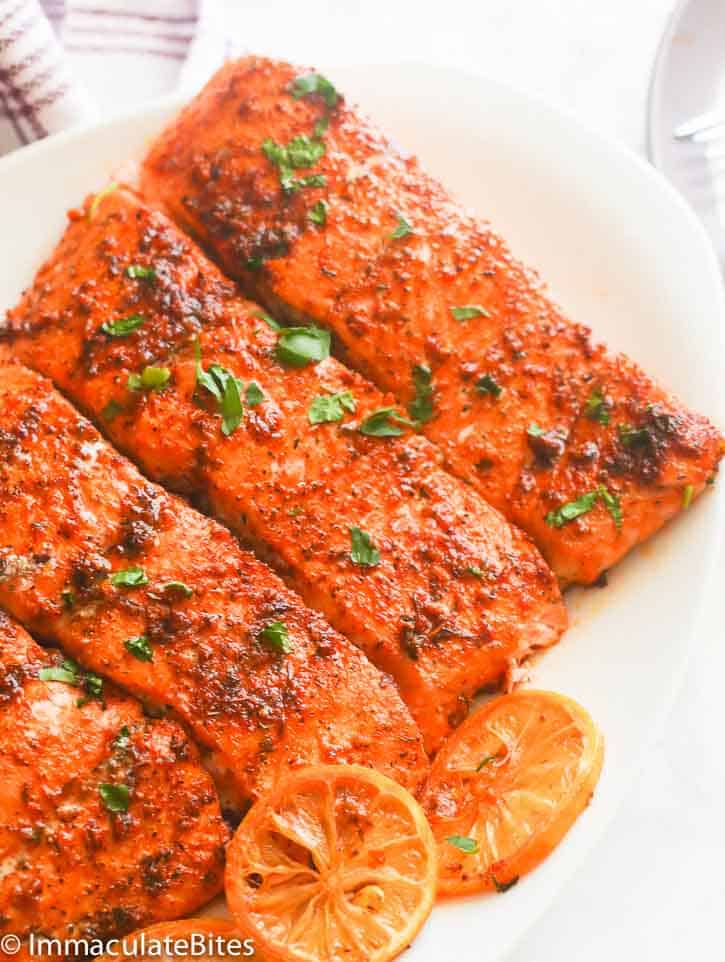 Salmon fillets brushed with wonderful lemony and garlicky flavors all over it. Then it's baked to perfection for a lovely moist and flaky finish.
This will make a great topping on one of the classic favorite summer salad recipes, Salmon Salad!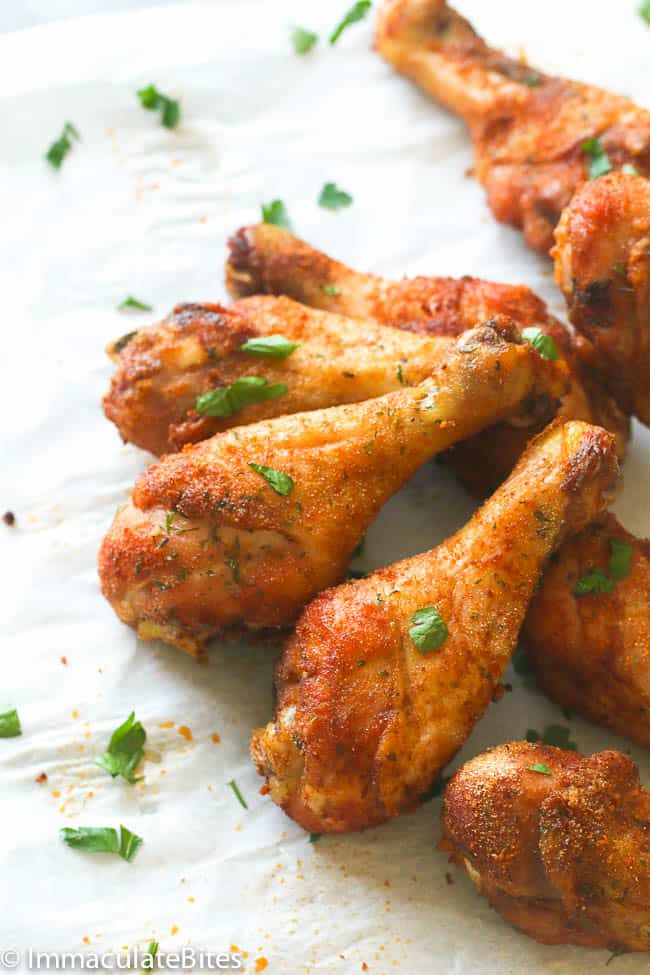 You're totally gonna love this chicken recipe. With a few simple tricks, you can now enjoy a delicious crispy chicken without frying. Yeah! It's baked so the chances of getting your chicken dry are very unlikely. And the best part is, it's paleo and gluten-free! 😉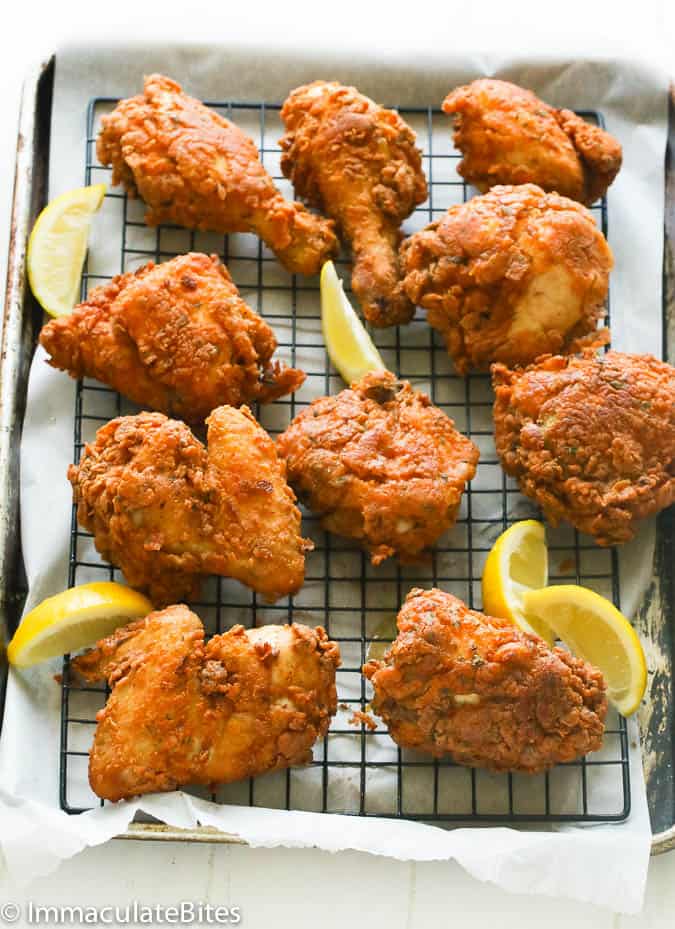 If you like your chicken fried, this chicken recipe here undoubtedly deserves the number 1 spot in your summer chicken recipes.
The herb-infused batter makes the chicken so tasty. And of course, don't forget to soak your chicken in well-seasoned buttermilk for a tender, juicy, and extremely flavorful chicken.
And if you're a little adventurous like me, add a splash of hot pepper sauce into the mix to amp up the flavor. 😉
8. Jerk Chicken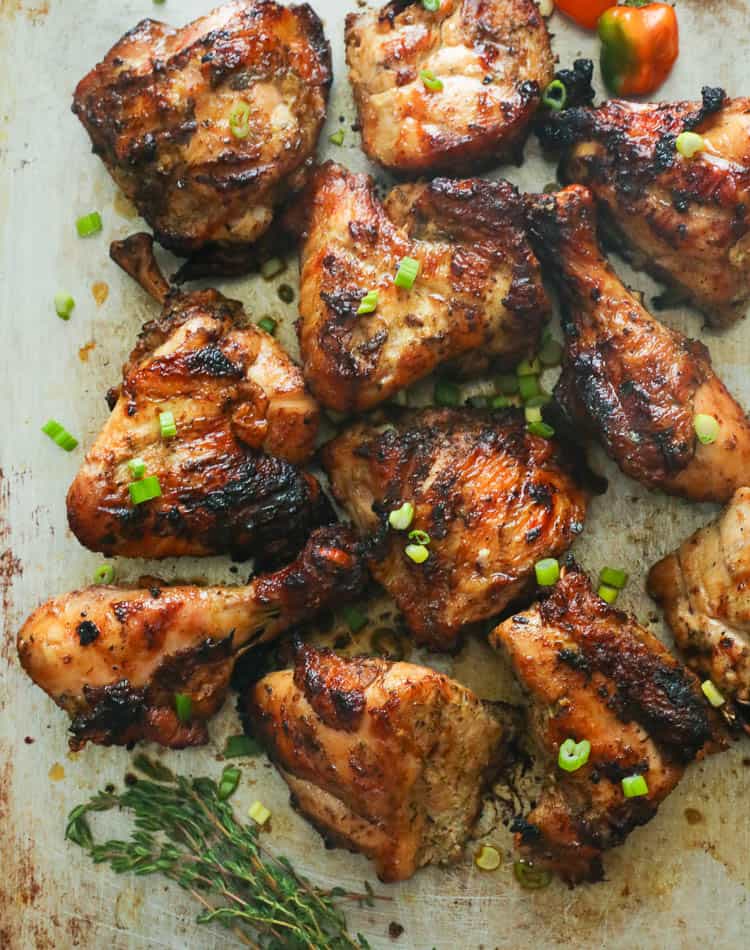 This spicy Jerk Chicken is to die for! Tender, moist, juicy, and extremely flavorful – all you want in a grilled chicken is here. It has the perfect balance of heat and sweetness from the amazing flavors of my Homemade Jerk Seasoning. Just skip on the habanero peppers to make it more kid-friendly.
9. Steak Tips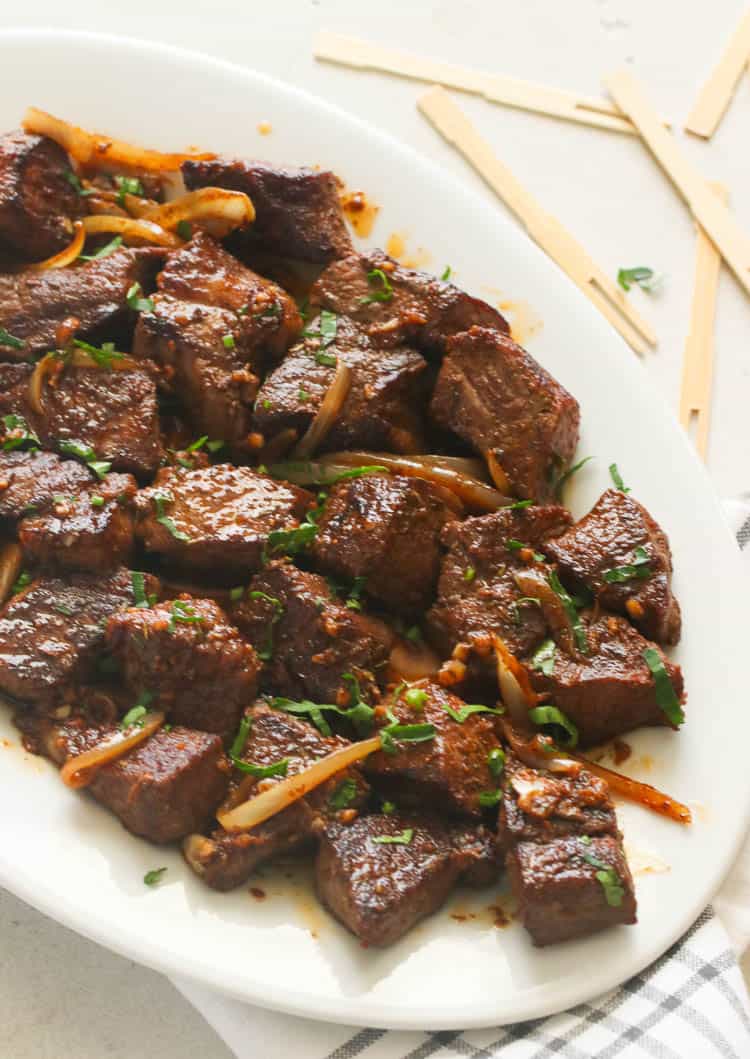 Impress your loved one with these insanely mouthwatering fork-tender steak bites soaked in a spicy garlic butter sauce. Quick and easy dish made in one skillet and ready in 15 minutes. A perfect dish for a family weeknight meal or as an appetizer. 😉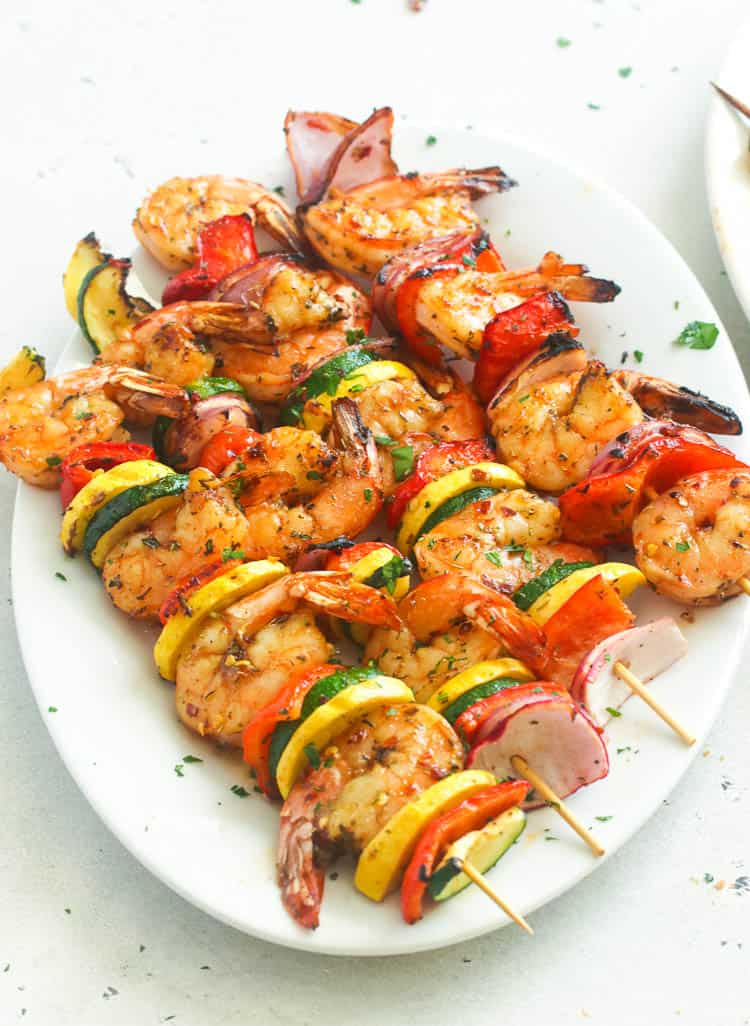 Don't you just love the inviting vibrant colors of veggies and shrimp all in a skewer? Not only they're appetizing to look at, but they taste incredibly tasty as well.
The shrimps are marinated in fresh herbs and spices before they are grilled along with bell pepper, zucchini, onion, and squash. Simply irresistible!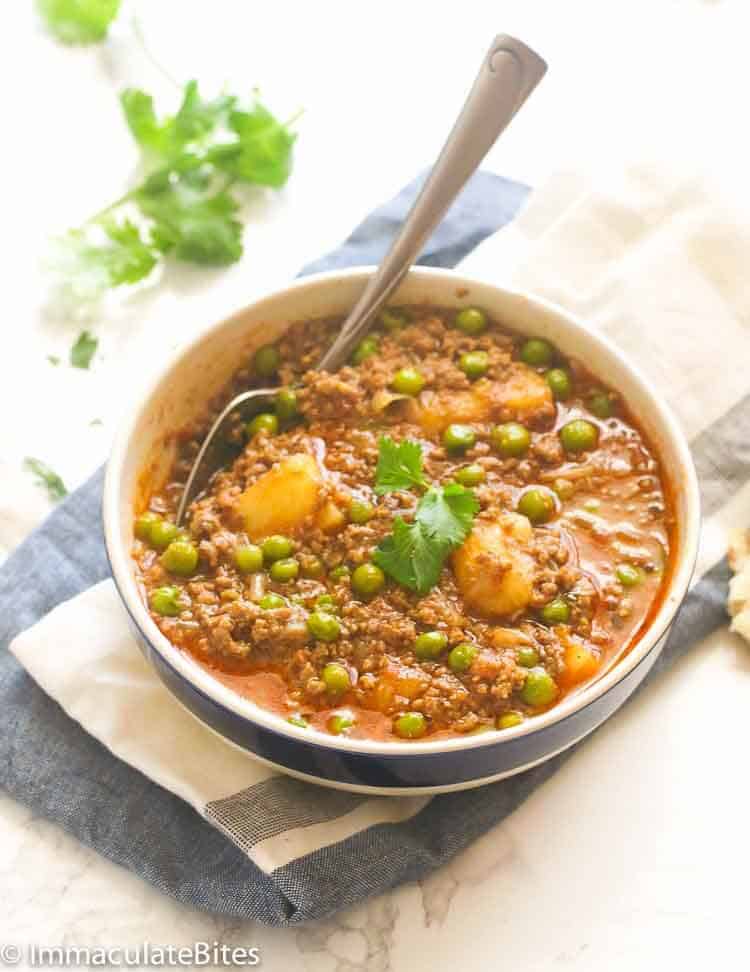 A popular South African meal enjoyed all over the world made with ground beef, peas, and potatoes. It's generously seasoned with earthy and aromatic spices like Curry Powder, Paprika, and cayenne. Surprisingly quick and easy dish ready in just 20 minutes.
12. Chicken Francese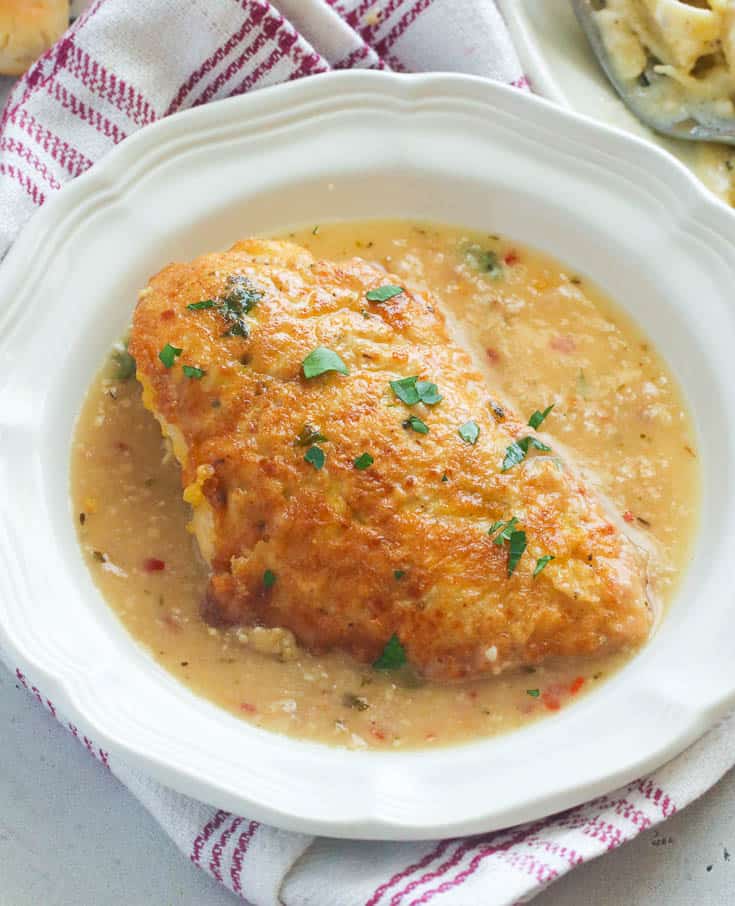 A 20-minute one-pan gourmet dish your family will surely love. The luscious lemony white wine sauce complements the pan-fried chicken perfectly. I also love the added distinct flavors of Italian Seasoning and Parmesan cheese to this dish. Absolutely D-E-L-I-C-I-O-U-S!
13. Pan Seared Oven Roasted Steak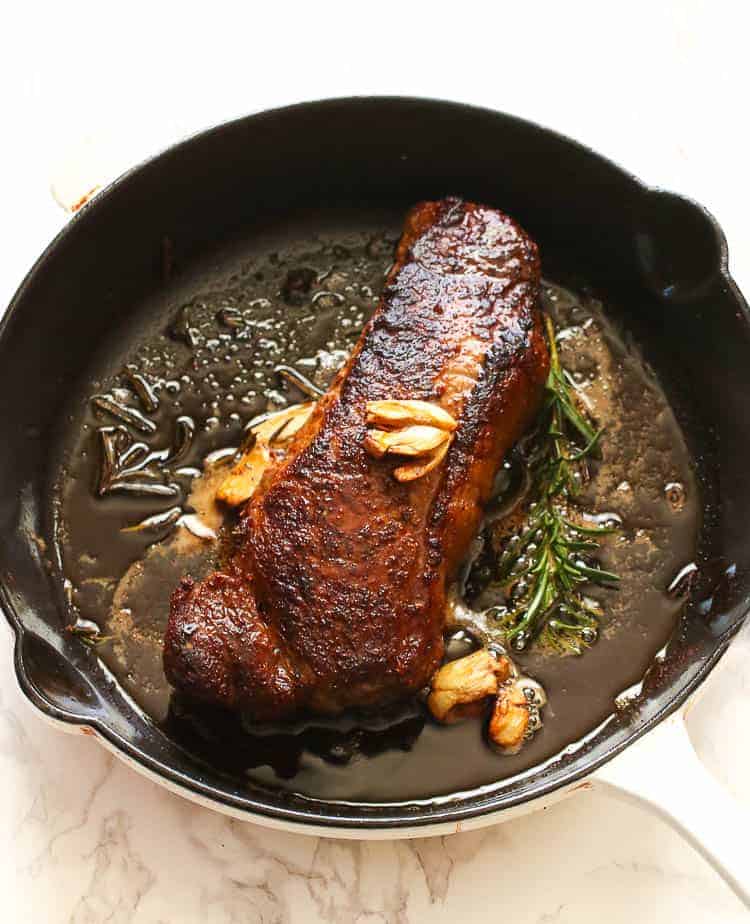 Juicy and tasty medium-rare steak made more scrumptious with my Homemade Steak Seasoning. Pan-seared so the meat absorbs all the great flavors and oven-roasted for a glistening finish. A simple yet fancy dinner you can make in less than 30 minutes.
14. Grilled Tilapia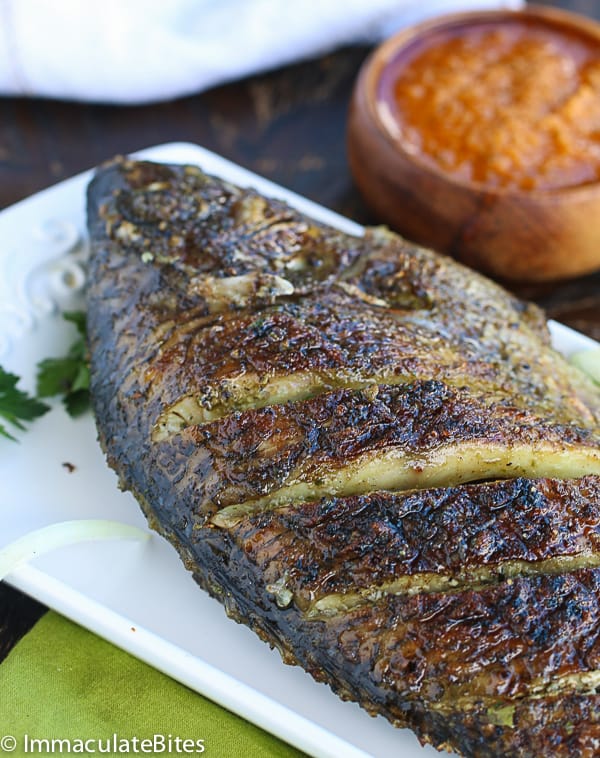 Level up your grilled tilapia by marinating it with nutmeg, star anise, ginger, and Paprika. You'll be surprised how amazing this dish will turn out – bursting with savory flavors in every bite. You can also use red snapper or sea bass and it will still come out great. 😉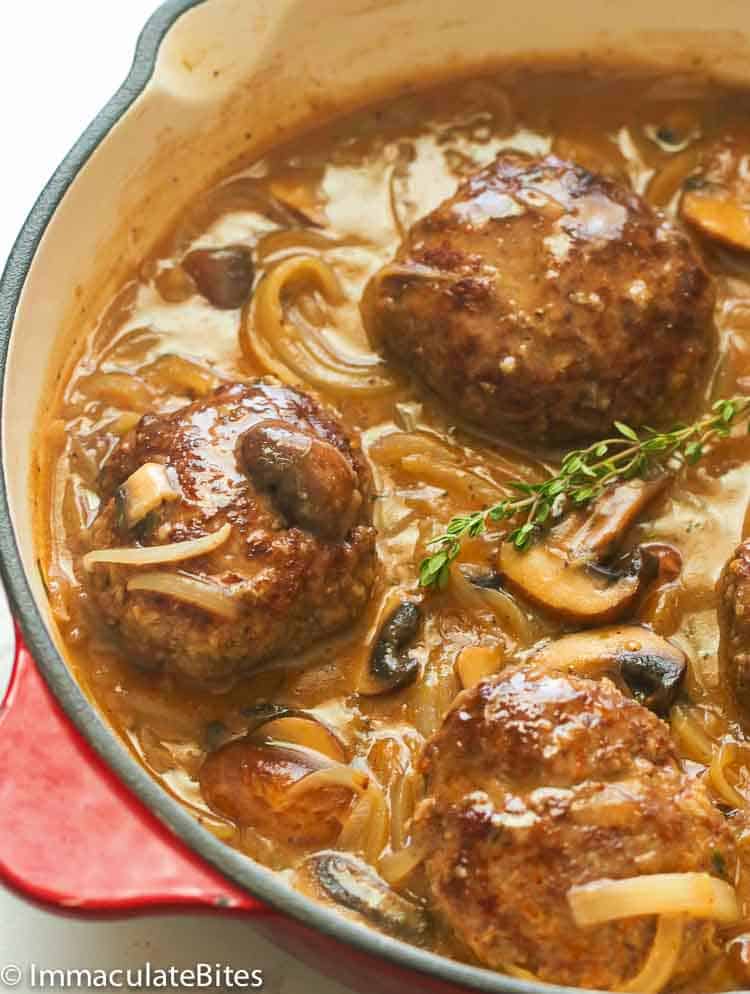 Ground beef steak smothered in heavenly onion mushroom gravy is pure comfort food that will satisfy all your cravings. Fewer ingredients but it deliver the same great flavors every single time. Surely this family-friendly meal won't disappoint. Pure happiness in every bite!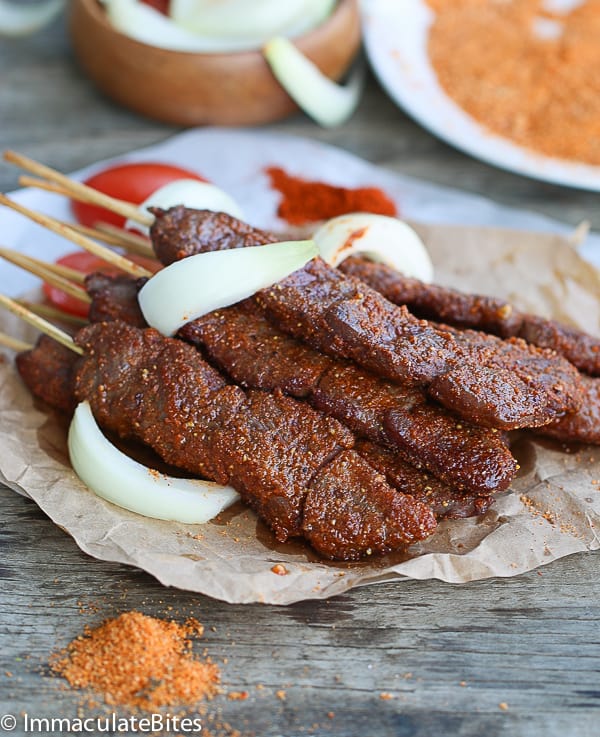 I bet you won't be able to resist this spicy skewered beef satay with a peanut spice blend. Sirloin steak greatly seasoned with cayenne, paprika, onion powder, garlic powder, and chicken bouillon. The addition of ground nuts added another layer of flavor complementing the whole dish. Insanely good!
Summer Side and Appetizer Ideas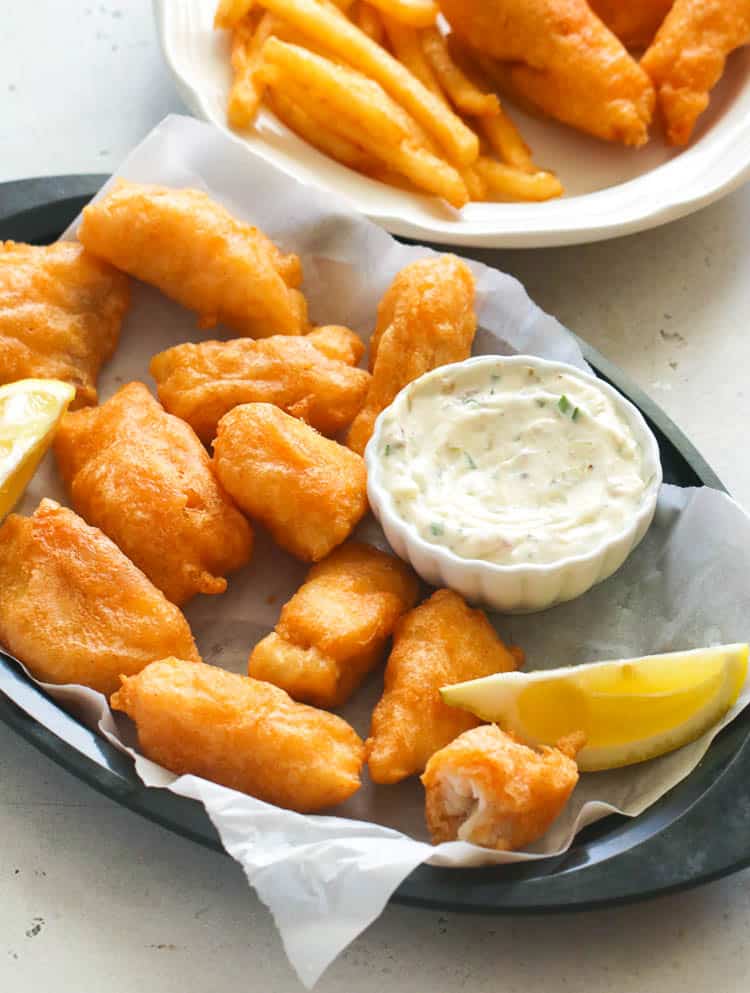 You'd eat these babies here bite after bite. To make the battered fish, simply dip your favorite fish – tilapia, cod, striped bass, or trout – in a flour and corn starch mixture. This mixture is heavily seasoned with Paprika, garlic powder, and some cayenne. And the secret to a lighter and crispier skin? COLD beer and baking powder. Oh! Yes! 😉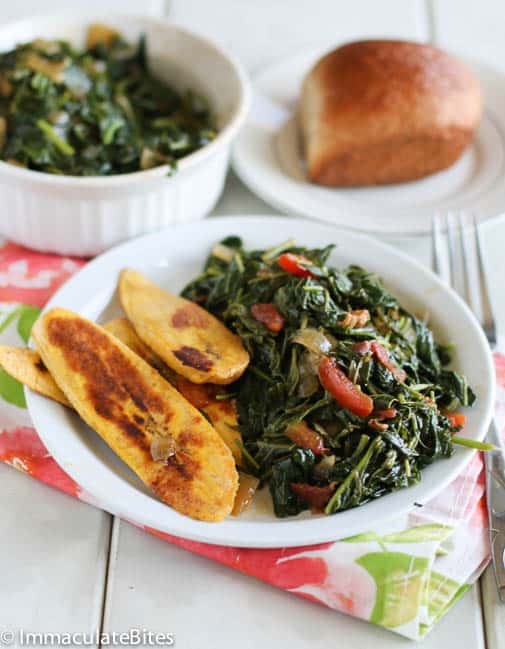 What an interesting name for a dish, huh? It's actually the leafy vegetables we often call greens sauteed along with bacon, fresh thyme, and tomatoes and with added heat from scotch bonnet peppers. Best eaten with fried plantains to complement the veggies.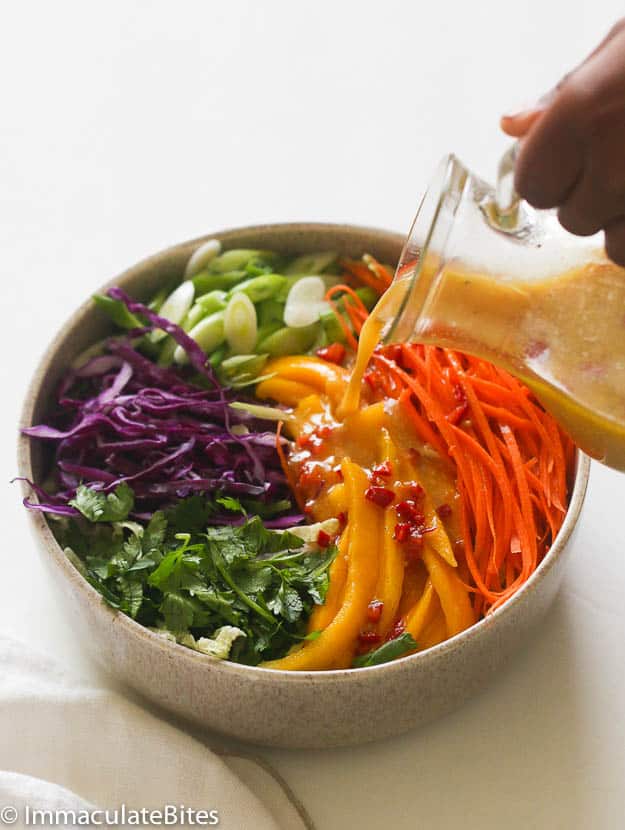 One of the most requested summer salad recipes perfect for picnics, potlucks, and family get together. It's refreshingly good loaded with carrots, cabbage, mangoes, and nuts tossed in mayo-free dressing. Amazingly light, fruity, and sweet. A great healthy summer side for the whole family to enjoy. 😉
20. Corn on the Cob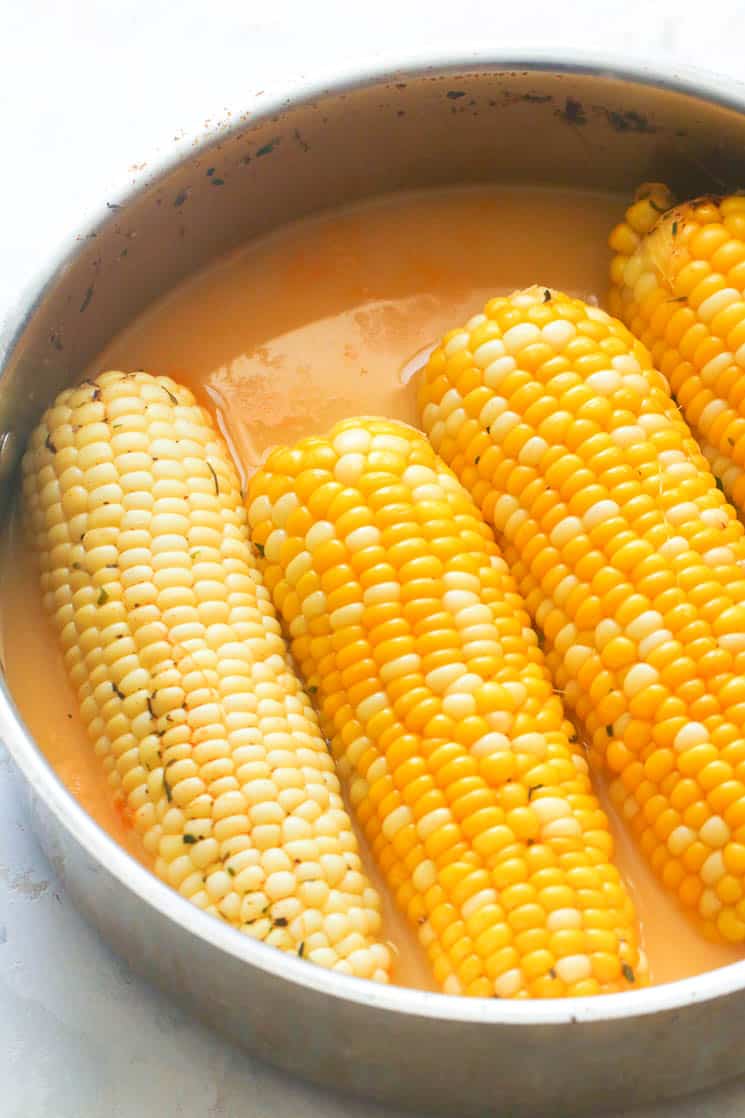 Corn has always been a perfect side dish, appetizer, and even a snack. It's perfectly delicious eaten on its own. I love eating it with some of my Homemade Garlic Butter. You should try it! But before that, let me show you How to Boil Corn in two ways. Guaranteed quick, easy, and fuss-free! 😉
21. Squash Casserole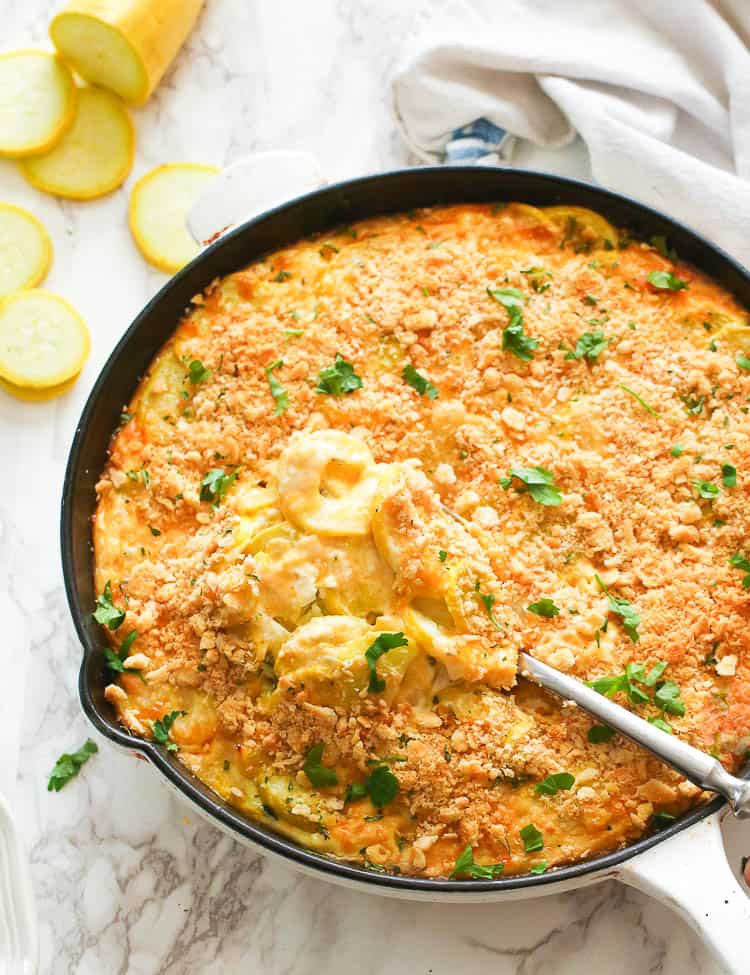 Among the classic summer squash recipes, this one is my favorite. It's easy to make and very comforting that will surely warm your soul. The creamy and cheesy sauce with sweet yellow squash and topped with buttery crackers will surely be the new crowd's favorite in no time.
22. Sausage Balls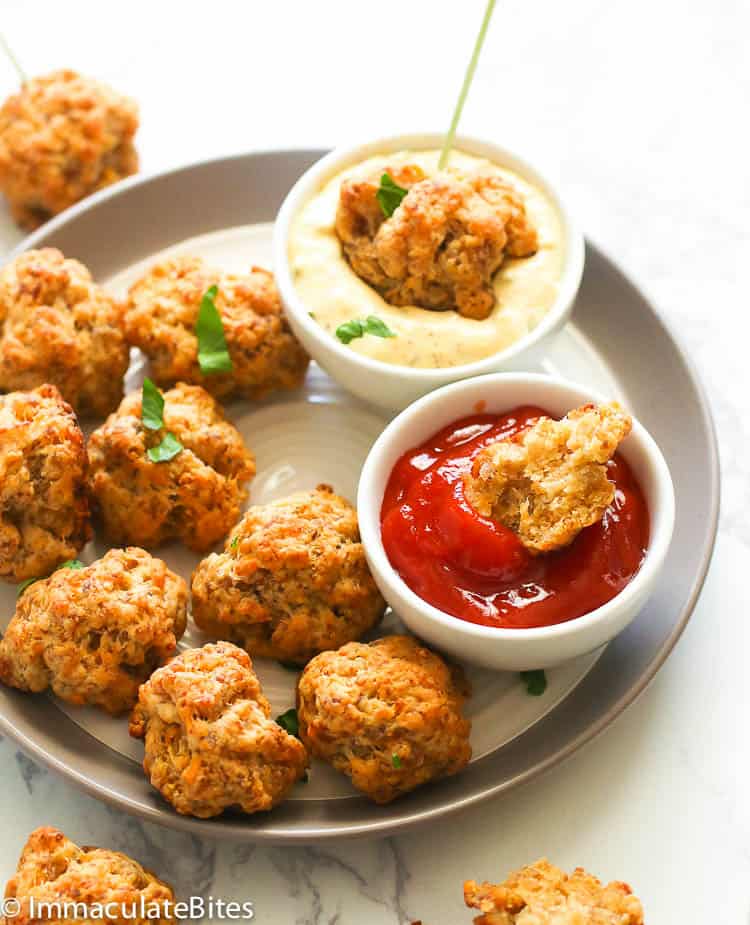 Munch on these cheesy and creamy breakfast sausage balls of happiness and you'll be in a good mood all day. Serve it with Remoulade Sauce, African Pepper Sauce, or ketchup (coz why not?) for a more exciting snacking experience. Definitely a must-have in the list of the best summer sausage recipes.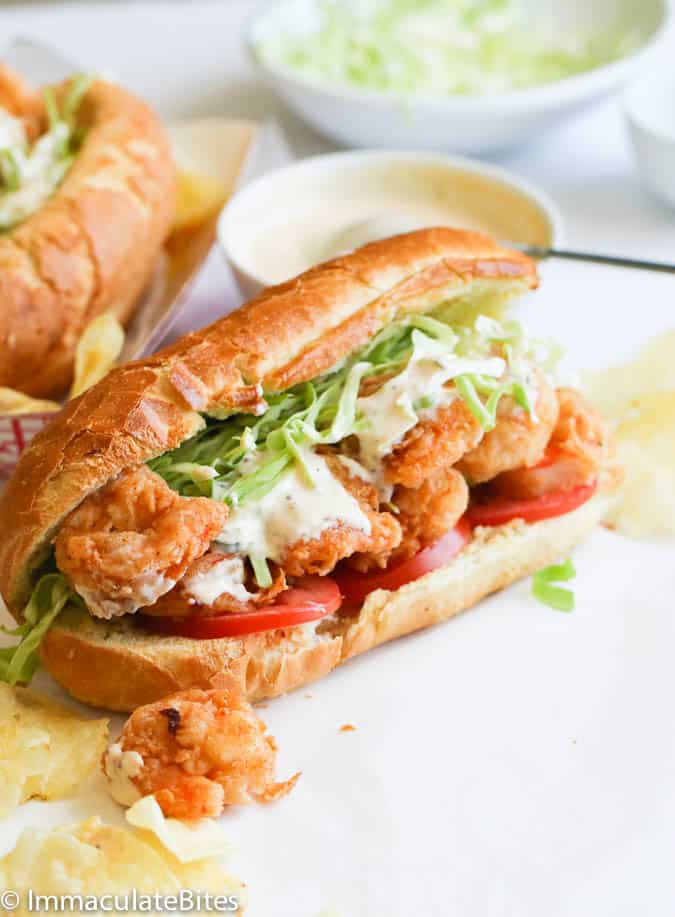 Buttered toasted French roll stuffed with crispy and crunchy shrimps, along with fresh tomatoes and cabbage. Drizzle it with a luscious Remoulade Sauce to make it more enticing and exciting. What a great addition to your healthy summer recipes!
Summer Snack and Dessert Ideas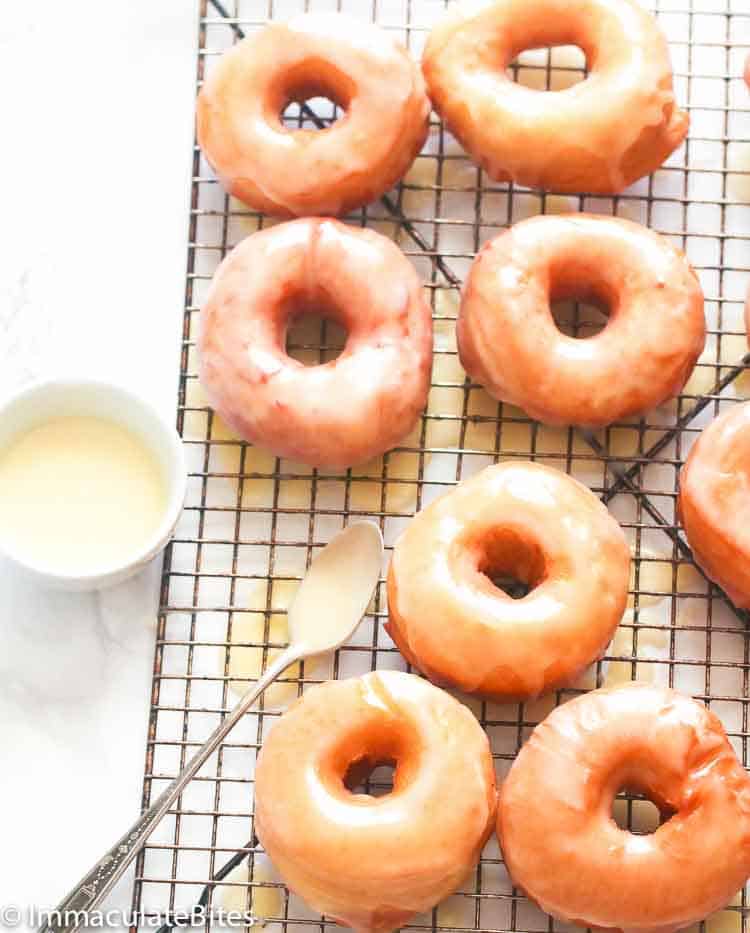 These light and fluffy donuts are on fire! Truly addicting to eat with its rich glaze that literally melts in your mouth. Aaah! These taste as good as the store-bought Krispy Kremes! Undeniably the best homemade doughnuts you'll ever make.
Looove donuts? Oh, I have a whole donut collection here on the blog!
25. Pineapple Cake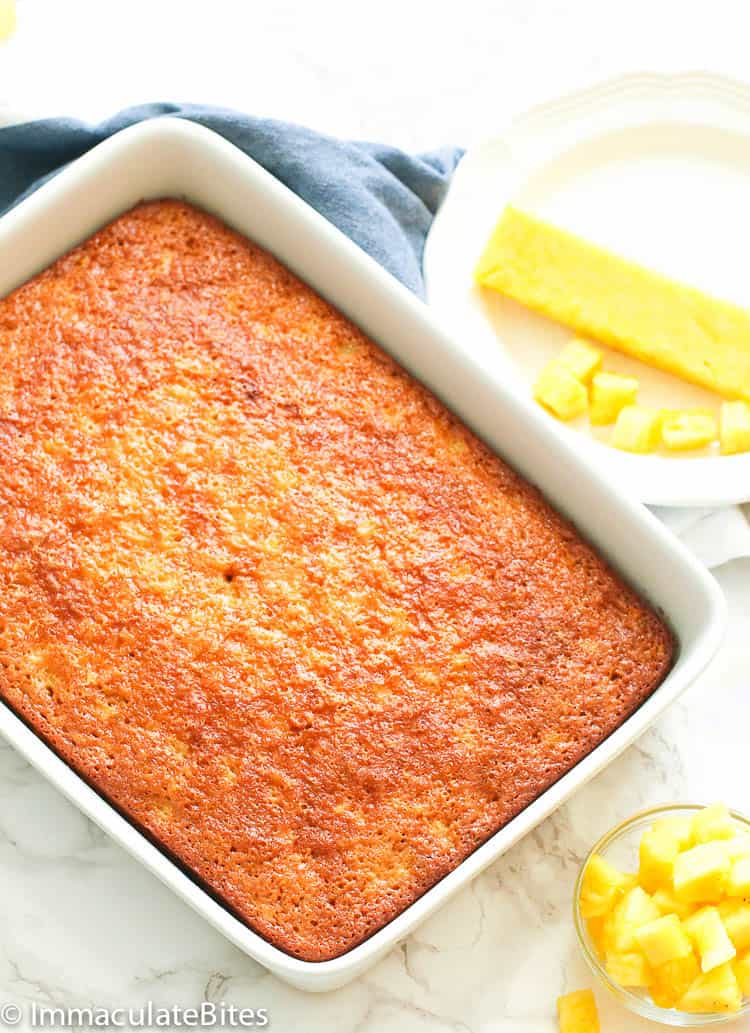 A delicious pineapple cake that is seriously moist and soft with a hint of lemony goodness. Absolutely fantastic with or without its luscious cream cheese frosting. The perfect tropical dessert to complete your summer escapades!
26. Lemon Bar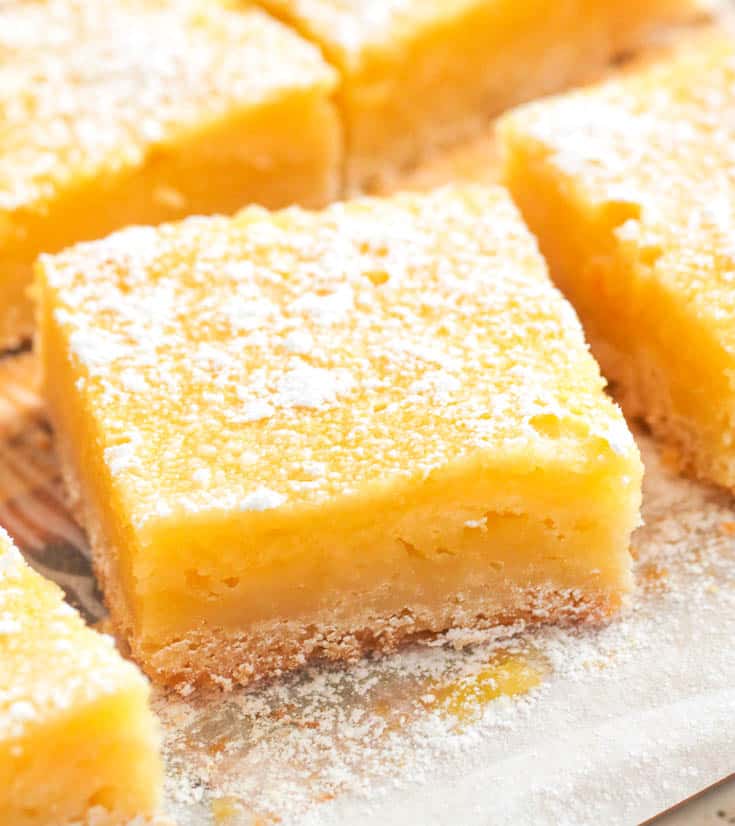 A classic dessert ensemble featuring a buttery shortbread crust with a gooey lemon filling that screams nothing but summer. Aah! The best lemon bars you'll ever have. It has the perfect balance of sweet and tart flavors worth craving all year round.
Summer Drink Ideas
Enjoy this refreshing Homemade Ginger Juice made with only 5 ingredients. A perfectly natural drink with a zing! The complex combination of tangy, minty, and sweet notes concludes this healthy detoxifying drink that can be served either hot or cold.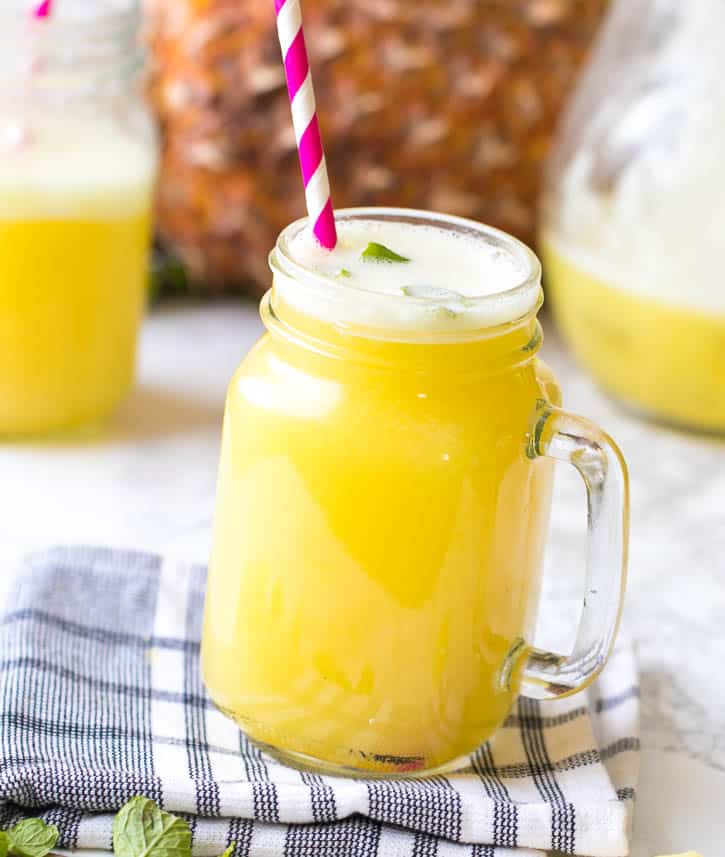 A combination of fresh pineapples and lemon blended together with sugar, ice, and water makes a refreshing Homemade Pineapple Juice. A delicious tropical delight to cool down this summer. Perfectly healthy and energizing loaded with tons of nutrients in every sip.
29. Lemonade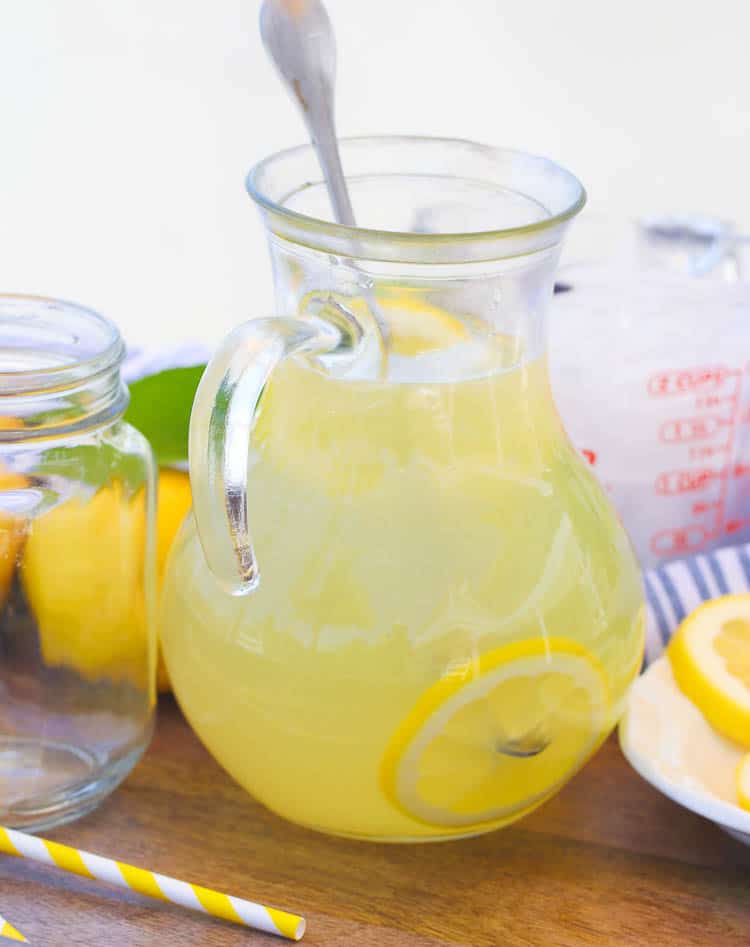 Of course, it won't be summer without its go-to summer drink. Wondering How to Make Lemonade at home? Say no more!
Skip the bottle and start squeezing those fresh lemons to make the best homemade lemonade. Healthy and easy-to-make that you can easily customize without the unnecessary preservatives. Yeah!
30. Sorrel Juice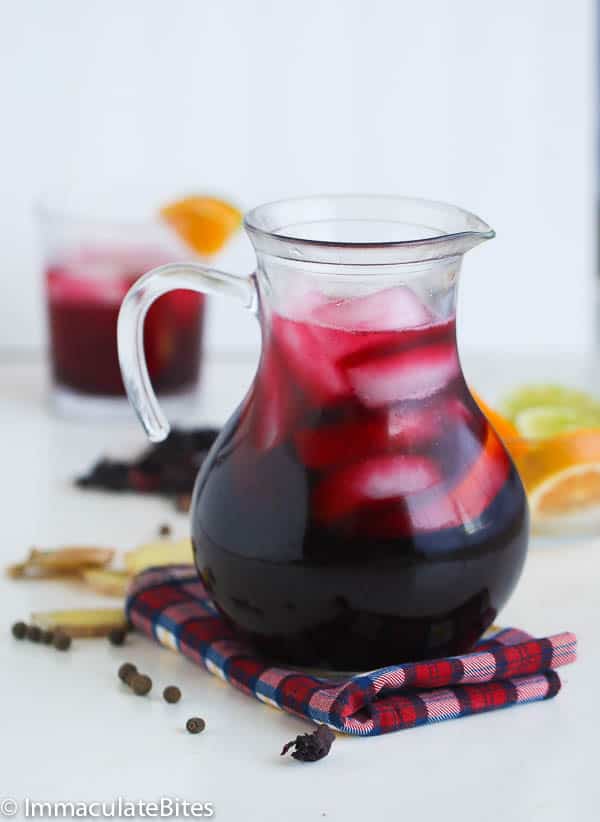 A uniquely refreshing drink made with dried sorrel buds infused with cinnamon, pimentos, lime, ginger, and orange slices. With contrasting complex flavors, you'll never forget. Usually served as a holiday drink but can totally pass up as a summer delight. Interestingly good!
No time to go to the beach? Not a problem! You can still enjoy summer by having a fantastic backyard barbecue, picnic, potluck, or just a simple brunch and dinner with family and friends. And let these Summer Recipes help you decide what dish to cook. Happy cooking! 😉