9 Must-Try Mediterranean Food Recipes – Experience and taste the complex and exciting flavors of Mediterranean food that will take you to different places all at once. Various recipes are packed with amazing flavors to entice your taste buds – ranging from breakfast to dinner, including appetizers and snacks, too. Presenting mouthwatering healthy and hearty dishes you and your family will love to eat on a weekly rotation.
Mediterranean food is not limited to Hummus and Pita Bread. It actually offers a variety of flavors and recipes since it comes from different Mediterranean countries such as Morocco, Greece, Middle East, and many more.
And the best part is, it offers something new and unique to our palate. Plus, it adds a healthier touch to our dishes. Oh yes!
You may have noticed, Mediterranean recipes are all about fresh produce, olive oil, legumes, etc., and rarely red meat. Wow! And on top of being healthy, their food is definitely out-of-this-world D-E-L-I-C-I-O-U-S and full of great and exciting flavors from different herbs and spices like Sumac and Za'atar Seasoning.
So, if you want to start eating healthily or just want to reduce cholesterol consumption once in a while, then Mediterranean food is the way to go.
I'm offering you a collection of comfort food that is incredibly nourishing without sacrificing taste. ❤
FAQs
What is the Mediterranean diet?
Basically, the Mediterranean diet focuses on eating healthily and avoiding highly processed foods. The recipes often include fresh produce such as veggies, fruits, nuts, seeds, legumes, whole grains, and healthy fats like olive and avocado oil. At the same time, fish, seafood, poultry, and dairy are eaten in moderation, and red meat is consumed occasionally. There is no standard way of doing the Mediterranean diet as it varies by country and region.
What are Mediterranean flavors?
Mediterranean foods are mainly on the sweet, herby, and minty flavor profiles. Common herbs are dills, fennel, basil, thyme, mint, and oregano. Oh, and don't forget wonderful spices like onion, garlic, pepper, cloves, cinnamon, cumin, and turmeric. The dishes are incredibly flavorful because they often are drizzled with olive oil.
Mediterranean vs. Middle Eastern Food
The Mediterranean and Middle Eastern have two different cuisines. However, they share similar flavors because of the herbs and spices, such as cumin, mint, parsley, etc. Plus, food preparation is relatively the same, like flatbread, pita bread, and kebabs, to name a few. Although, I'd like to think that Middle Eastern food has more distinct and bolder flavors because of their sumac and za'atar spices. Well, anyway, both cuisines offer delicious and mouthwatering dishes and make my tummy happy and satisfied. And that's the most important of all. 😉
The Must-Try Mediterranean Recipe Rundown
1. Mediterranean Chickpea Salad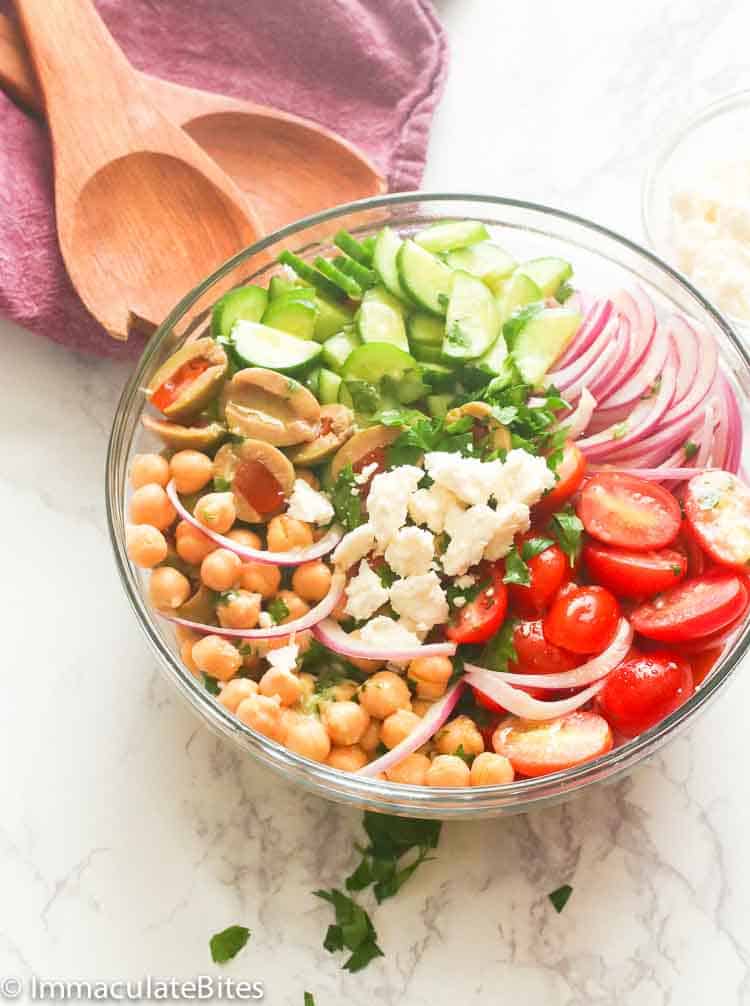 This salad is actually similar to a fresh salad like Cucumber Tomato Salad and Chef Salad. But what makes it really stand out is the addition of chickpeas and feta. Oh, feta, how I love you so. It has a mild taste, yet it adds a nice rich flavor to our humble salad, while the chickpea adds an interesting texture and makes it more filling. The perfect vegan one-dish meal. Yum!
Mediterranean Chickpea Salad
Mediterranean Chickpea Salad – a light, healthy and meatless salad made primarily with chickpeas, cucumber, tomatoes, onions and olives; bursting with sweet, garlicky and tangy dressing to add pop and flavor for this 15-minute salad. Easy, healthy and indulgent side dish or as a meal on its own!
Check out this recipe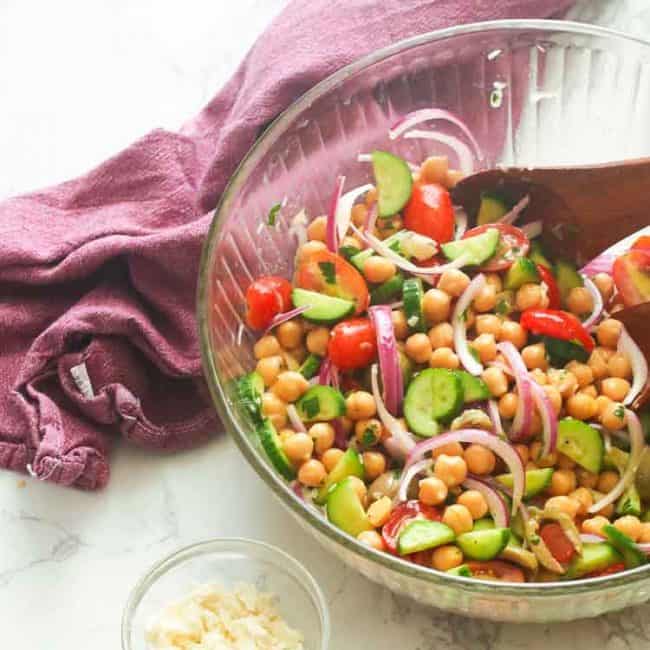 2. Greek Salad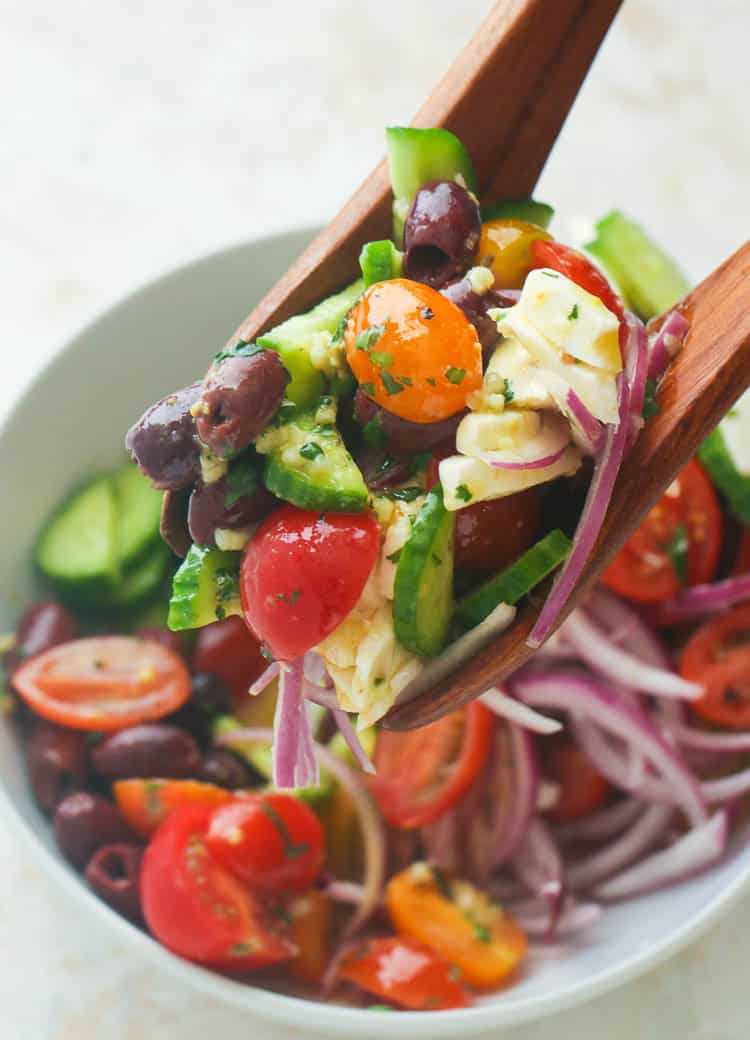 This salad is undeniably the pride and joy of Greek recipes. And the added fresh produce such as tomato and cucumbers makes it even better. The luscious dressing has a refreshing minty and lemony touch. Aah! Simply divine. And, of course, it's loaded with feta and Kalamata olives, too. No wonder it's included in one of the most popular Greek food recipes online.
Greek Salad
GREEK SALAD – a healthy plate of Mediterranean masterpiece made with tomatoes, cucumber, onions, olives, and feta tossed in a simple olive oil lemon-mint dressing. Prepare your taste buds and let the flavors take you into the sunny islands of Greece. The best part about this is that it's a quick and easy recipe ready to be served in less than ten minutes.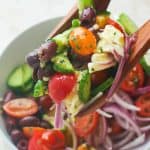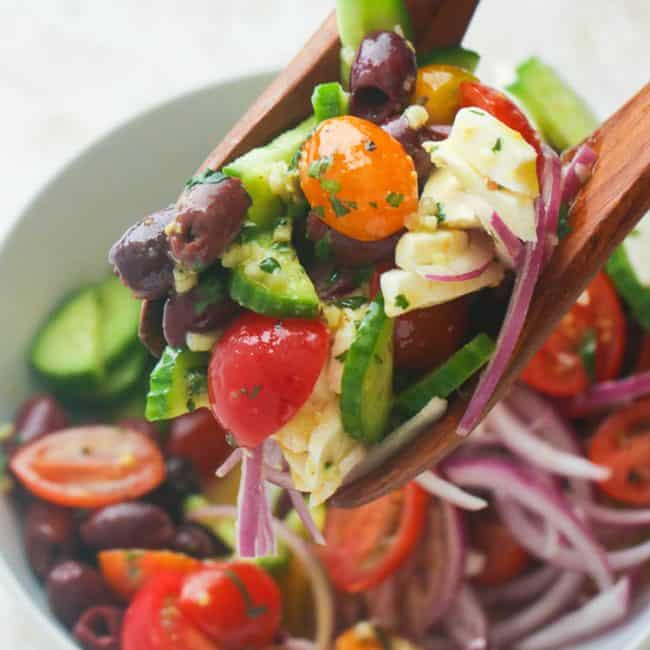 3. Pita Bread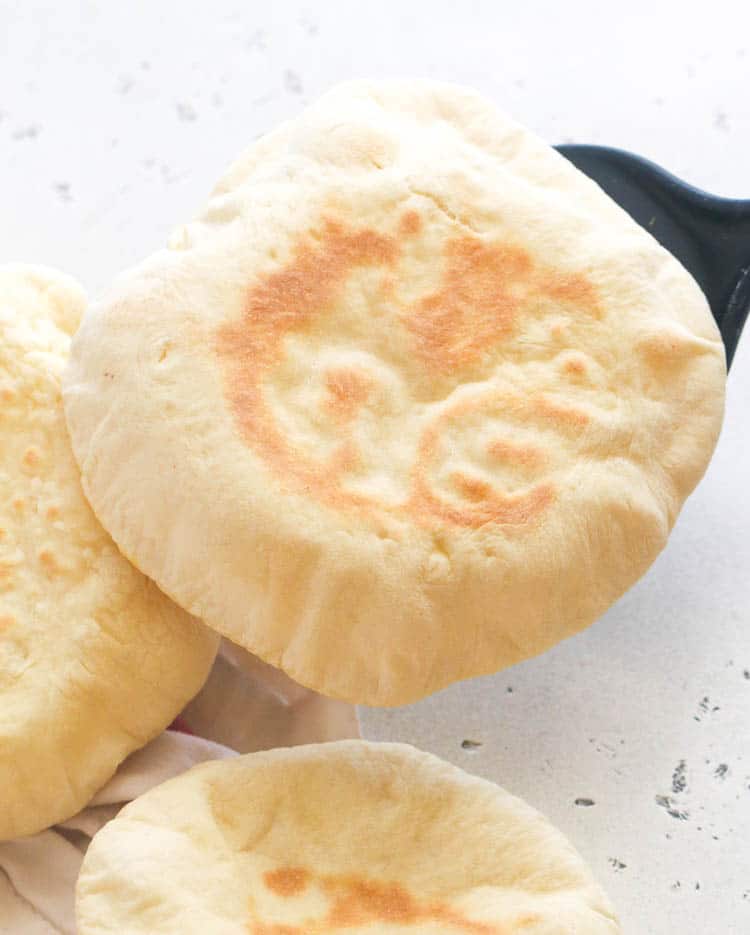 This list of Mediterranean recipes wouldn't be complete without this soft, puffy, and slightly chewy pita bread. Surprisingly, it's so easy to make even though it uses yeast. It's so easy because it requires minimal kneading. Yaaay! No oven? No problem because you can also cook it on the stovetop. I love stuffing them with Greek Marinated Chicken and make super delectable Chicken Gyros. Aah! Simply the best!
Pita Bread
Easy homemade PITA BREAD perfectly served with any saucy dish or as a light snack. One would never be enough, so grab another piece because this freshly baked good is all worth it. The best thing about this is that it saves a lot of food from being wasted coz you can pair it from veggies to meat, and even dips.
Check out this recipe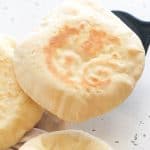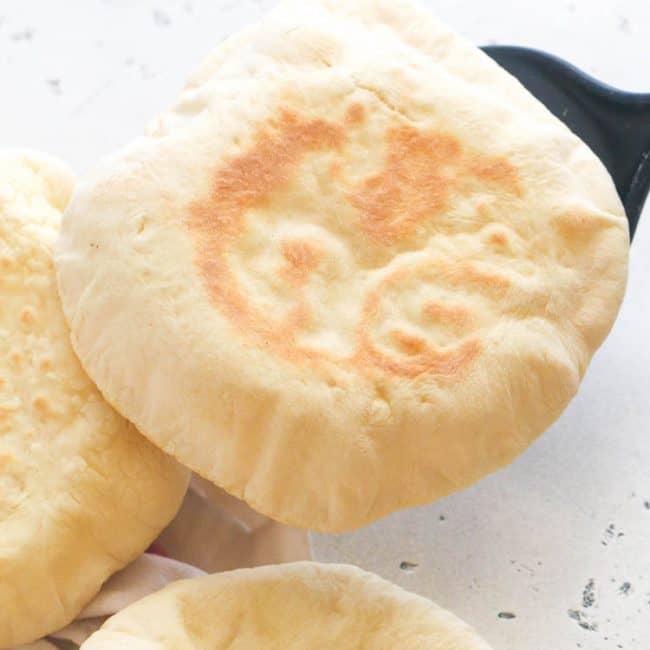 4. Tzatziki Sauce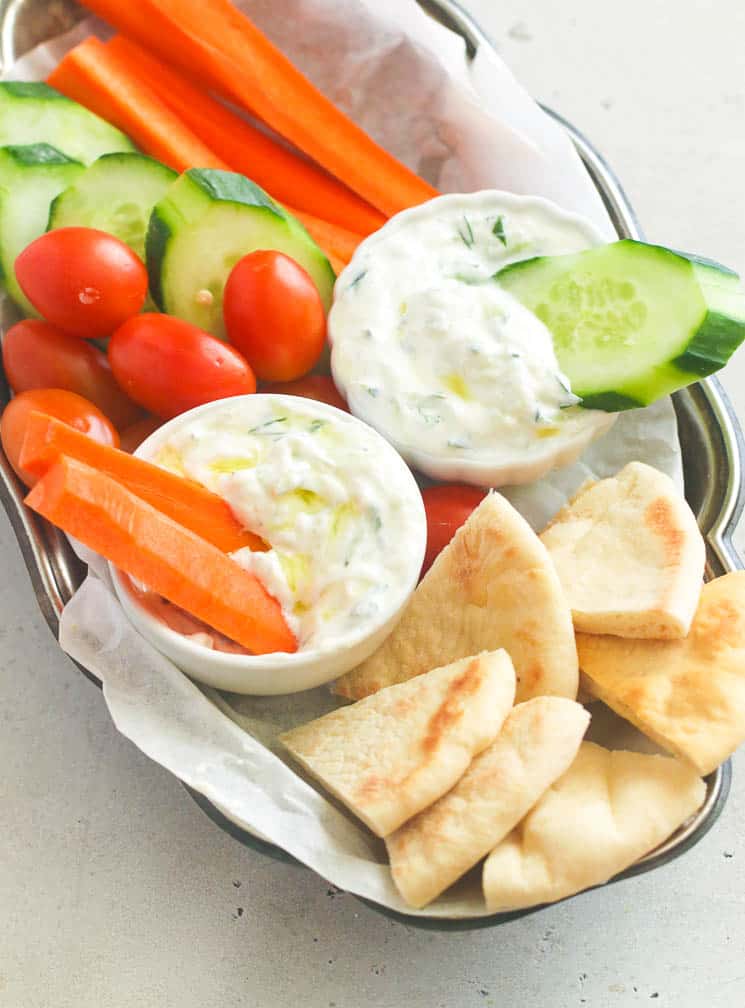 Most Greek foods come with a side of lavish Tzatziki sauce. It's not your ordinary sauce because it's made with grated cucumbers. Yes! Imagine the refreshing flavors of cucumber incorporated in this versatile sauce. No wonder it works well with salad, pita pockets and wraps, and shawarma. Even plain steamed veggies are more enjoyable when served with this yummy sauce. Aah! Simply fantastic, indeed!
Tzatziki Sauce
Tzatziki Sauce – creamy-white with a kick of light, tangy, and herby flavors. This dip can be easily made in your own kitchen. From veggies to meats and even on wraps, I'm sure your friends and family will crave more of this. It's affordable yet taste as good or even better than the bottled ones.
Check out this recipe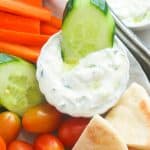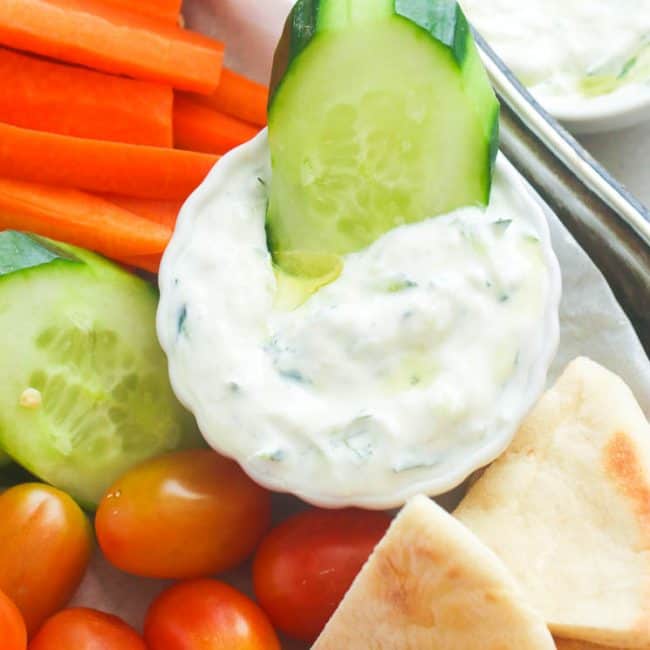 5.

Hummus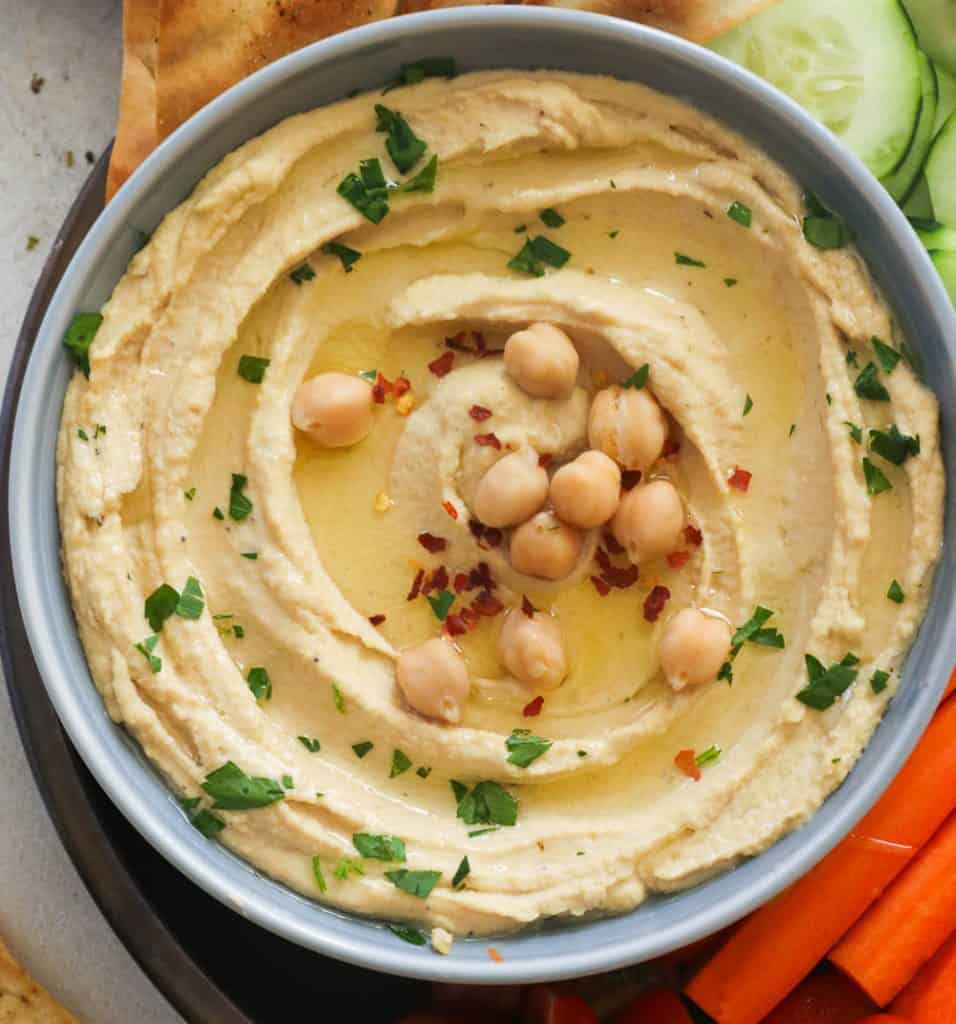 When talking about Mediterranean food, this smooth and creamy hummus always comes to mind. And why not? It is one of the easiest recipes to make and offers the most authentic flavor, too. In fact, you can make it in less than 1 hour with chickpeas, olive oil, and some basic herbs and spices such as thyme, paprika, and pepper. Even faster if you don't mind using canned chickpeas. But what really makes this Hummus so addicting and over-the-top delicious is the roasted garlic. So garlicky good!
Hummus
An irresistibly smooth, savory and easy to make hummus recipe! It has the simplest ingredients like roasted garlic, chickpeas, tahini, olive oil, lemon juice and cumin.
Check out this recipe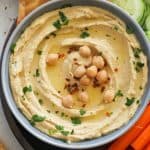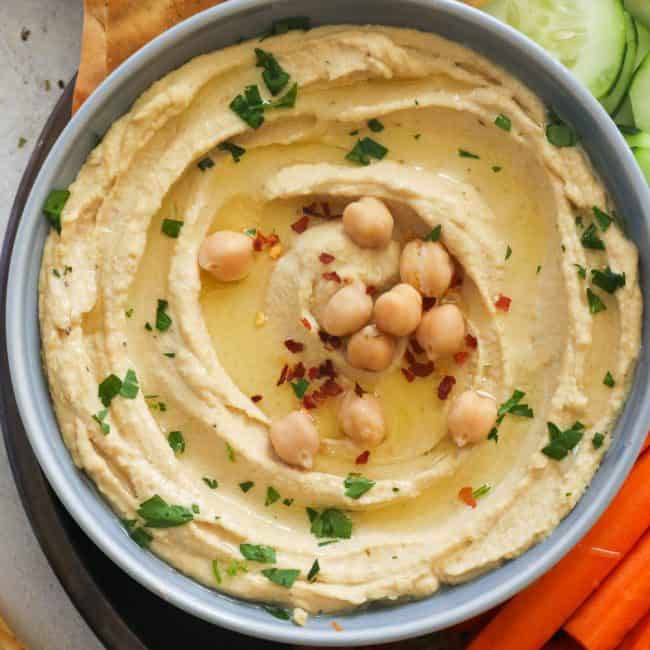 6. Israeli Couscous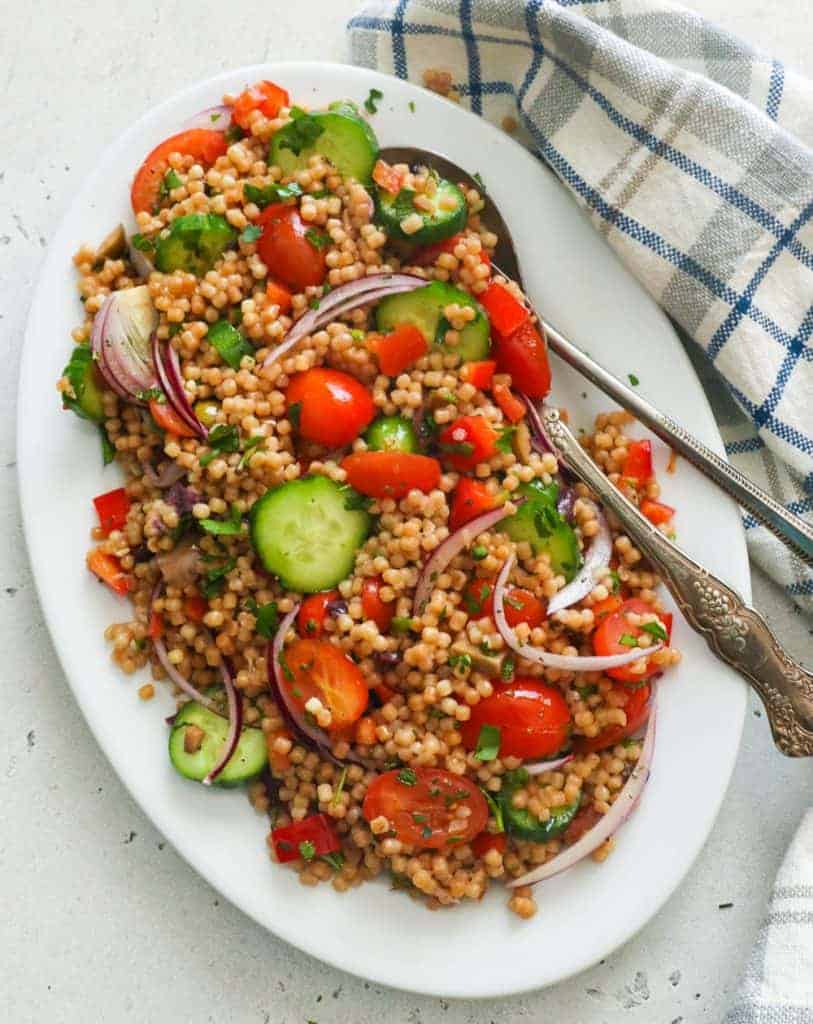 If you're looking for a healthier substitute for our beloved rice, then you might want to consider this quick, easy, and oh so tasty Israeli Couscous. It has fewer calories when compared to rice, and higher protein and fiber content, too! Such a winner for sure. Above all, you'll love this recipe because it bursts with contrasting sweet, tangy, and minty flavor combinations. Talk about a flavor party on your tastebuds. Oh wow!
Israeli Couscous
One of the easiest pasta you'll ever cook! Yes, you read it right! You'll only need butter, olive oil, broth, veggies, and seasoning to make the magic for this dish.
Check out this recipe
7. Shakshuka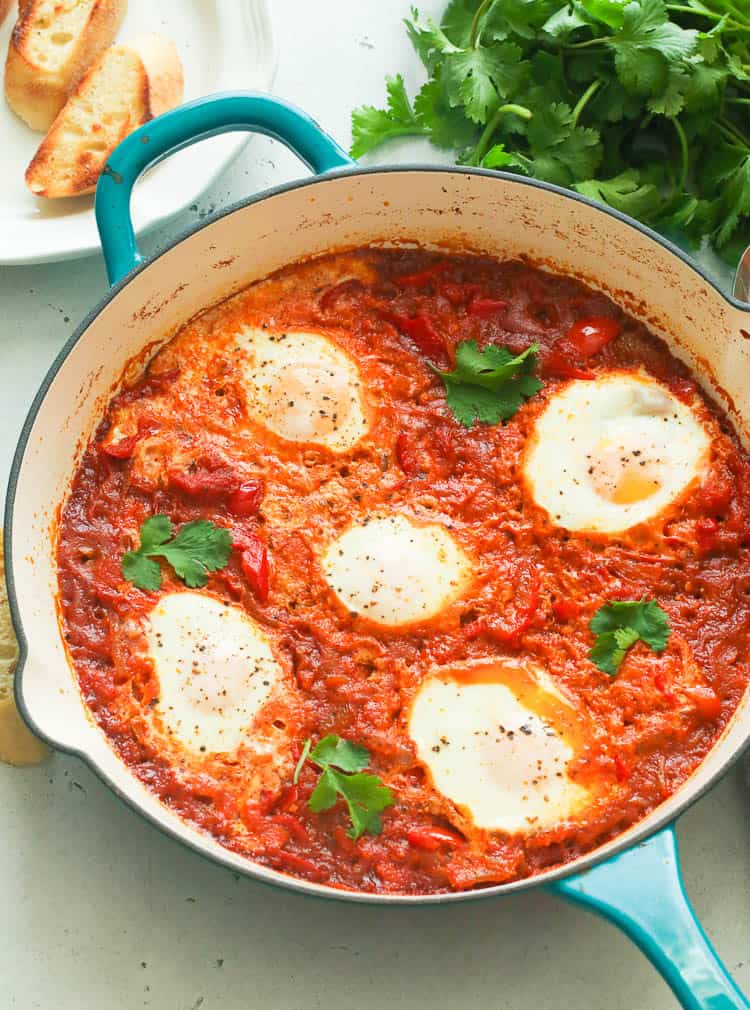 Brighten up your day with mouthwatering Shakshuka. It is made primarily made with eggs and simmered in an herb-infused tomato-based sauce. This simple, hearty, and healthy breakfast can double up as a lunch or dinner, too. I love eating these leveled-up poached eggs topped with feta cheese and avocado slices along with my Homemade Garlic Bread or Focaccia. What a dazzling dish, indeed!
Shakshuka Recipe
Shakshuka Recipe – healthy and hearty breakfast, lunch or dinner meal made with poached eggs in a well-spiced tomato-based stew. Pair it with bread or any of your favorite salad and you'll have one nourishing meal all made in one pan!
Check out this recipe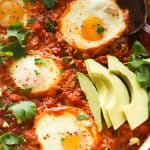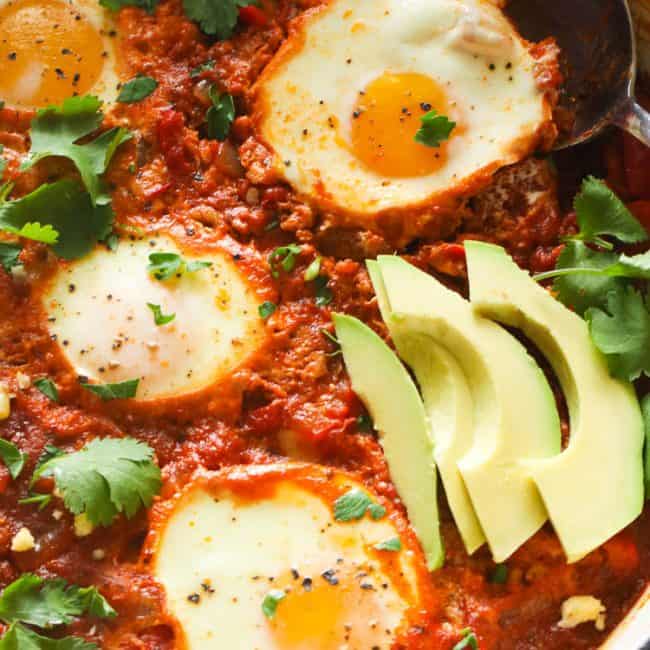 8. Chicken Shawarma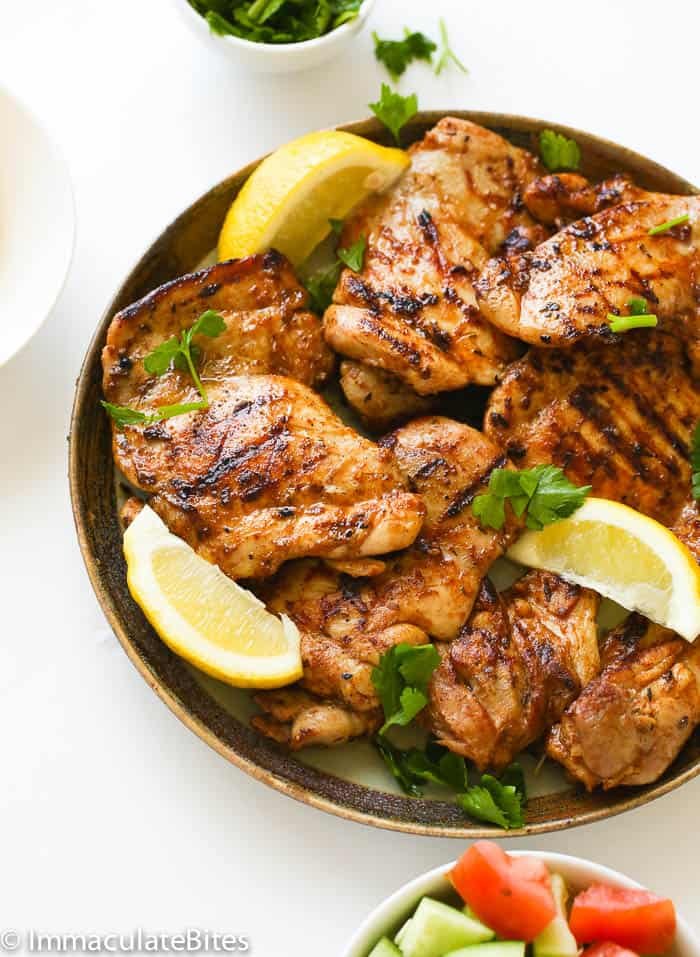 Oh, I could indulge in this beautifully charred Mediterranean chicken shawarma all day! I usually wrap these chicken strips with flour tortillas or pita along with slices of cucumber, onion, tomatoes, and cheese! And of course, don't forget to top it off with Tzatziki sauce to complete this food delight. Aah! Just the perfect comfort food in any kind of weather. And it's absolutely kid-friendly, too!
Chicken Sharwama
Chicken shawarma- Incredibly flavorful chicken marinated in aromatic yogurt marinate that is bursting with Middle Eastern Flavors. Paired with Chapati .
Check out this recipe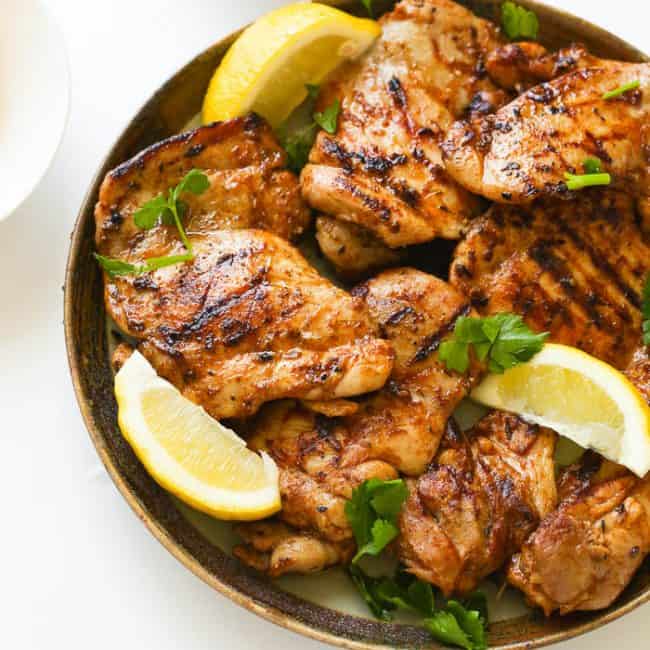 9. Moroccan Slow Cooker Chicken Thighs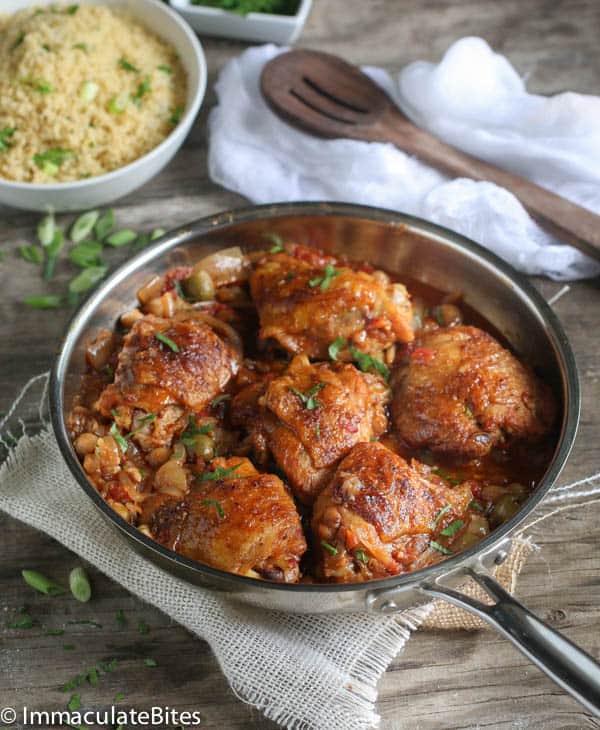 I'd like to introduce you to another chicken recipe to add to your list of go-to slow cooker recipes. Thanks to our kitchen buddy, the slow cooker, this festive dinner is super easy despite a busy schedule. Hassle-free and mess-free! 👌 Additionally, you'll love it because it's bursting with amazing Mediterranean flavors from different herbs and spices. Not to mention the herbed couscous and chickpeas that perfectly matched our well-seasoned chicken. Certainly, a winner dish that the whole family will enjoy. Yaaay!
Slow Cooker Chicken Thighs
Tender, fall-off-the-bone chicken with hearty vegetables and a flavor-rich sauce delivers the perfect comfort food. The flawless balance of herbs and spices, celery, carrots, and potatoes will make any day much brighter. Wind down and enjoy the delicious aroma that greets you as you walk in the door.
Check out this recipe