Start your morning right with one of these freshly baked 21 Amazing Breakfast Bread Recipes to fill your belly. Delightfully sweet, moist, and soft, just how bread is supposed to be. So easy to make with little elbow grease needed. These truly satisfying and comforting baked goodies can be enjoyed on their own or slathered with your favorite jam or spread.
Breakfast can be as simple as sliced bread slathered with strawberry jam or as heavy as Monte Cristo Sandwich and Chicken Salad Sandwich.
Undeniably, bread is one of the easiest breakfasts you can quickly whip up in the morning. Not the baking part tho'. 😜 However, to make breakfast easier, you can just bake the breakfast bread ahead of time and enjoy it over them the next coming days.
Here I compiled 21 Amazing Breakfast Bread Recipes you can bake at home. So don't worry because these recipes are easy to follow and made with basic baking staples. And, of course, guaranteed to impress your loved ones with their deliciousness, softness, and fluffiness.
And as a bonus, I also added a fair list of pairing suggestions to go with our most loved bread. Yaaay!
Sliced Bread Recipes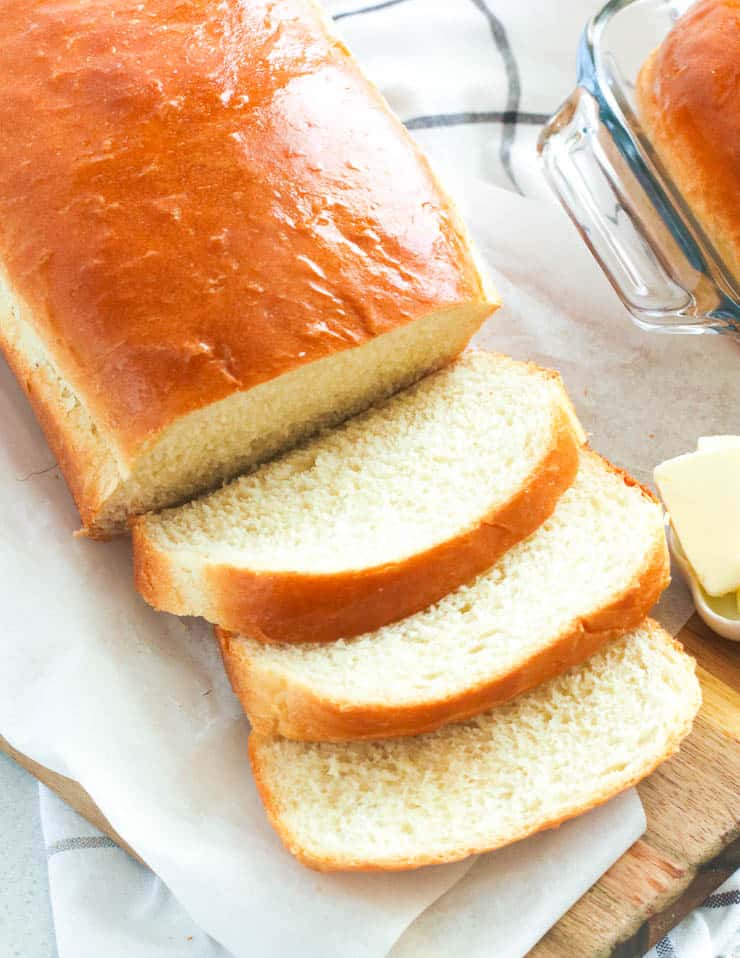 One of my guilty pleasures in life is enjoying my sliced bread filled with peanut butter and jelly because it brings back a lot of funfilled childhood memories. Very nostalgic indeed! Especially with my soft and fluffy homemade white bread that can also be enjoyed plain with a cup of warm coffee. 😉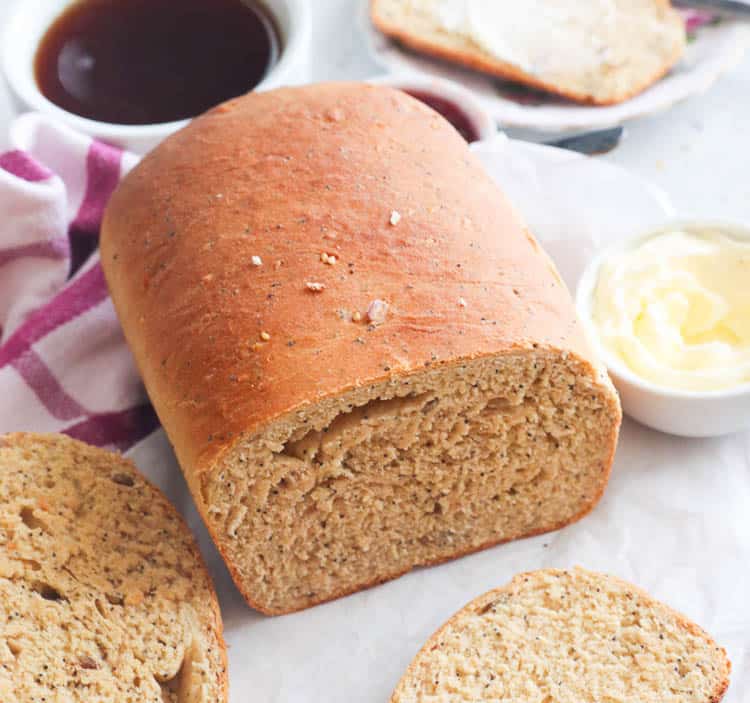 Breakfast bread recipes wouldn't be complete without this humble whole wheat bread on my list. This is a healthier take on our favorite sliced bread coz' it's loaded with fiber and nutrients. And this baby is made even more special with the added exciting flavors and textures from wheat, oatmeal, sesame, poppy, and sunflower seeds.
3. Beer Bread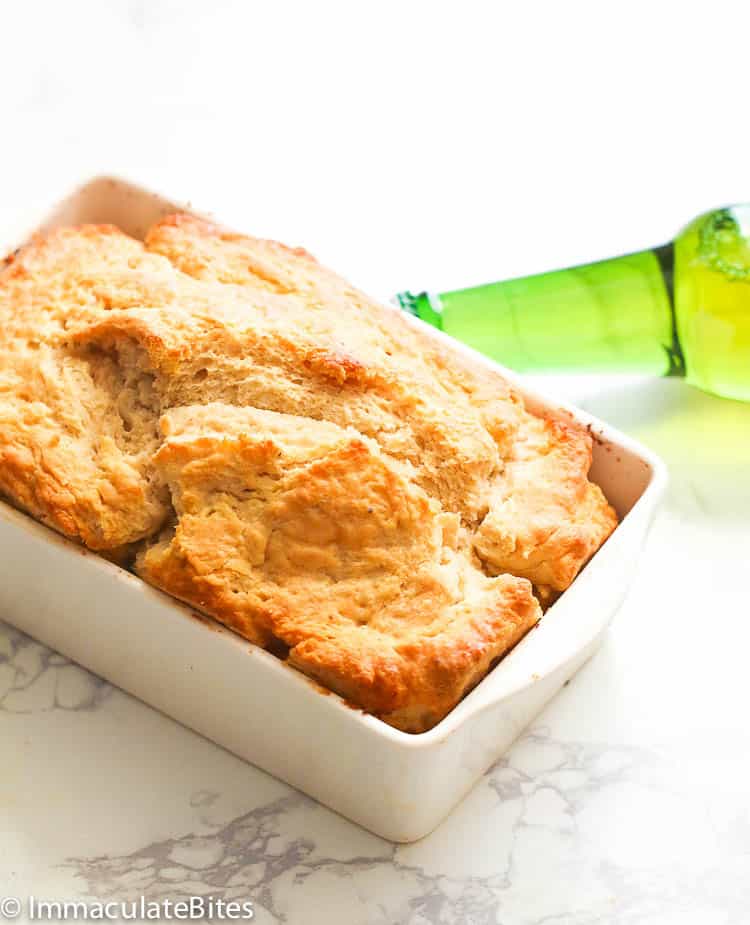 And yes, you can actually make bread with beer and no yeast needed. Wow! The secret to this quick bread recipe is the beer itself. It makes the texture nice and crusty with a hint of a yeasty beer flavor. Effortlessly delicious and as easy as mix, dump, and bake! No more kneading is required. Double yaaay!
4. Potato Bread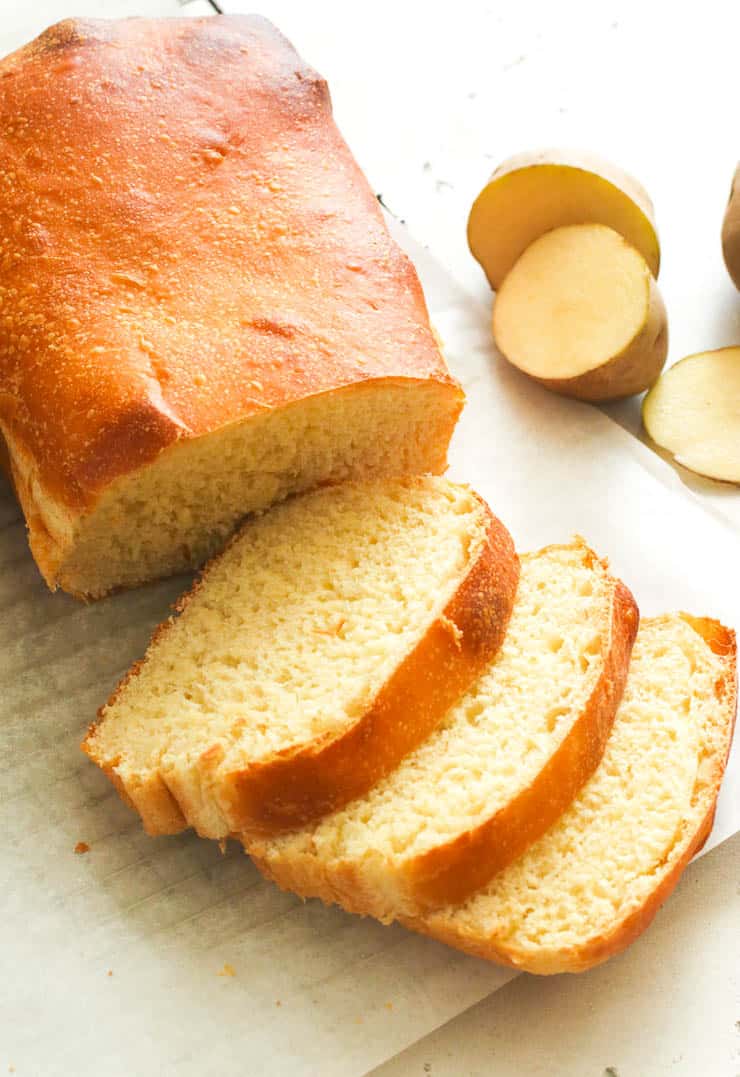 Enjoy this extremely soft and tasty, healthy bread made with mashed potatoes, milk, yeast, and flour. Packed with loads of fiber, potassium, and a lot more healthy nutrients from fresh potatoes. Serve it with a couple of ham slices and scrambled eggs to complete our bread and breakfast combo. ❤
Sweet Breakfast Bread Recipes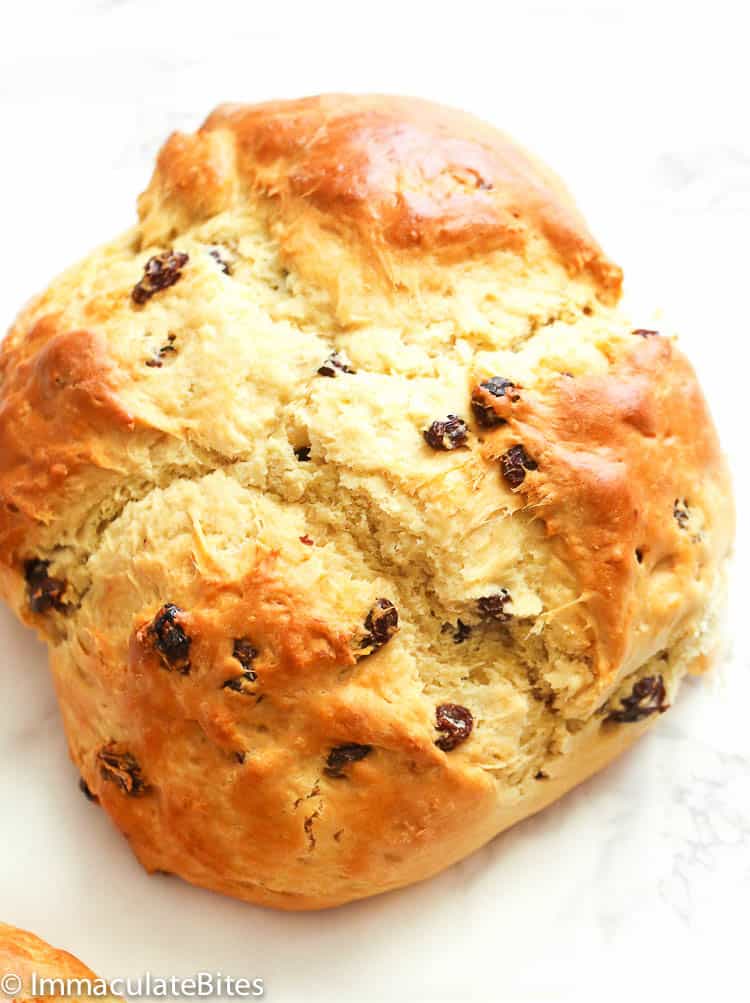 This Irish Soda Bread is one of my favorite go-to easy, quick bread recipes. And you don't need to wait for St. Patrick's Day to enjoy its crusty and dense crumb coz' it's super easy to make it from scratch. No yeast, no more dough resting, and no kneading required! Oh yeah!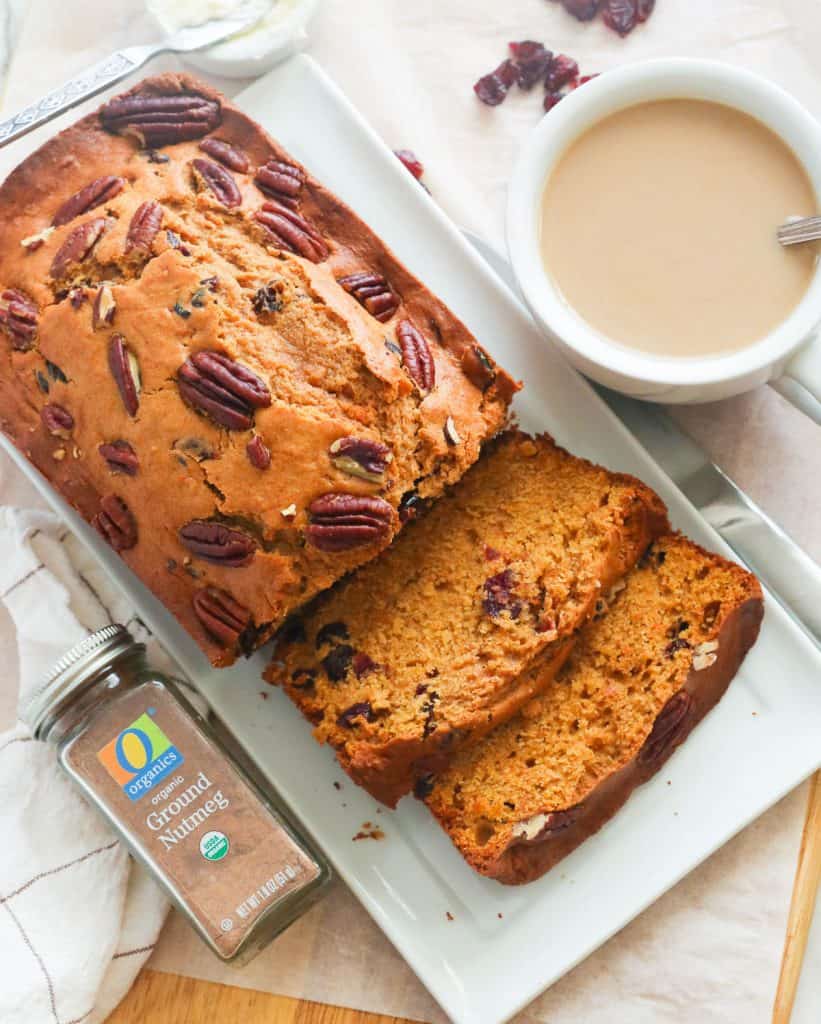 Kickstart your day with one of the healthiest bread desserts you can make at home, none other than sweet potato bread! Made with mashed and pureed sweet potatoes, then infused with amazing holiday flavors – cinnamon, nutmeg, allspice, and ginger. And I bet you'll love the added pecans and cranberries, too! 😉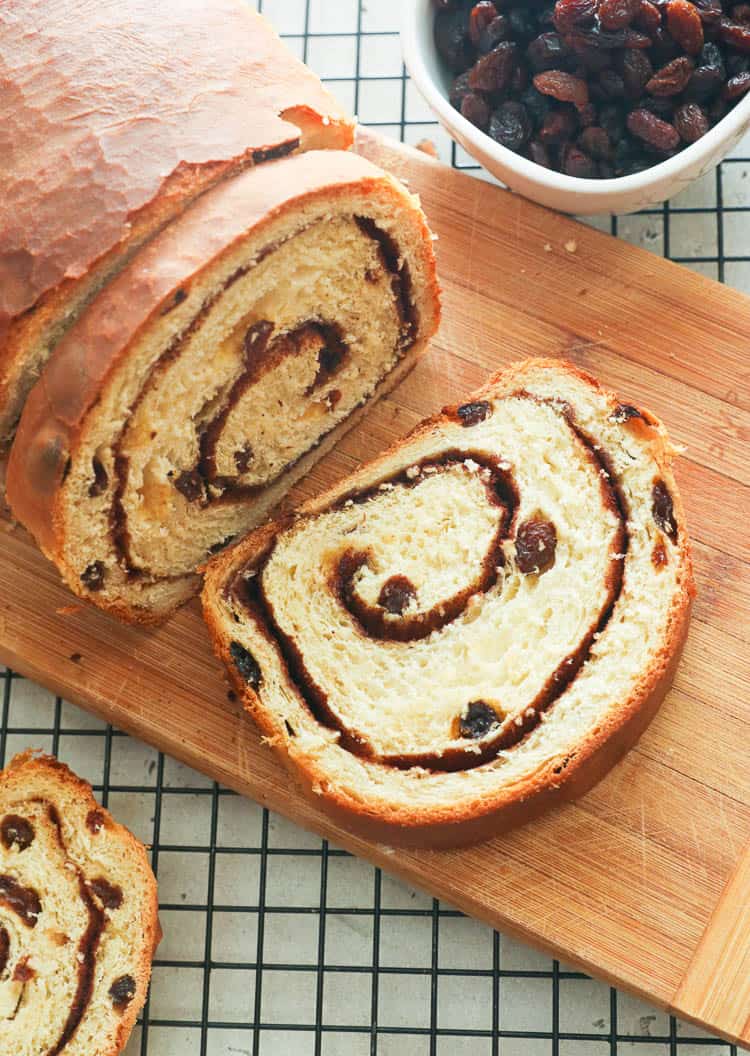 Nothing beats this classic cinnamon bread loaded with raisins and luscious sweet cinnamon filling. So it's truly one of the best bread desserts that I never get tired of eating. Aah! Sinfully addicting with its sweet and soft pillowy goodness. Plus, it can be easily customized with your favorite nuts and chocolate chips for added flavor and texture.
8. Monkey Bread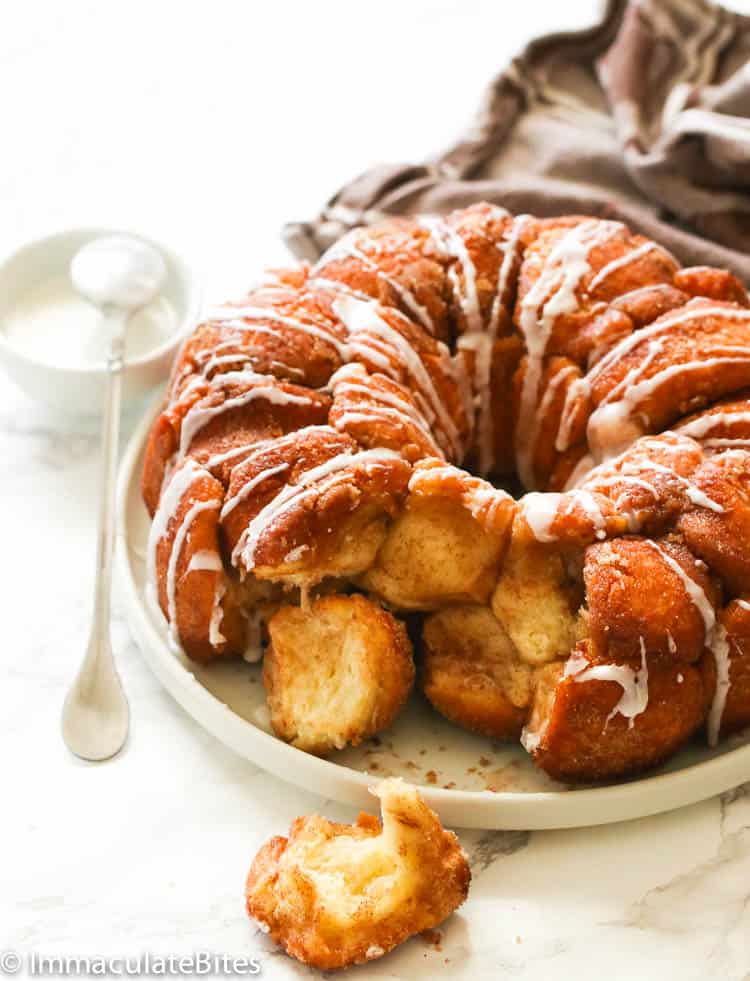 I'll gladly munch on these sugary breakfast bread that doubles up as a dessert, too. The addicting cinnamon flavor and the succulent vanilla glaze topping have definitely won me over. Then serve it with a dollop of whipped cream or vanilla ice cream for a fantastic breakfast delight.
Breakfast Bread Rolls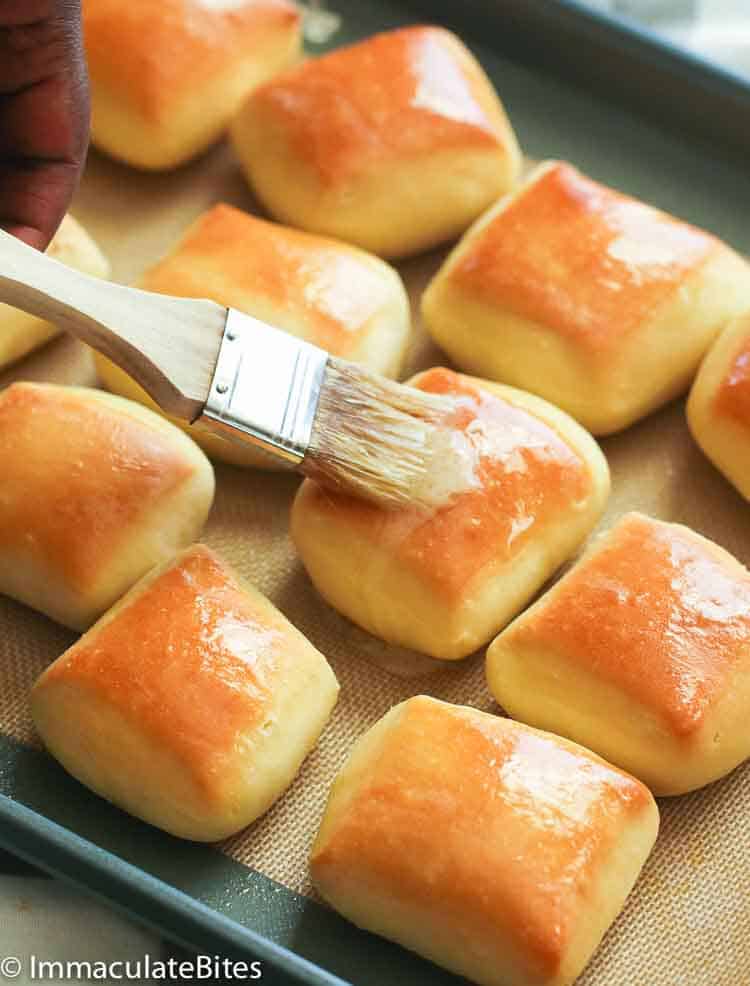 How can you resist these moist and buttery Texas Roadhouse Rolls Copycat? I can finish 2-3 rolls of these in one sitting, especially with my homemade Cinnamon Honey Butter. Certainly, one of the best breakfast ideas with bread to satisfy your sweet tooth cravings. 😉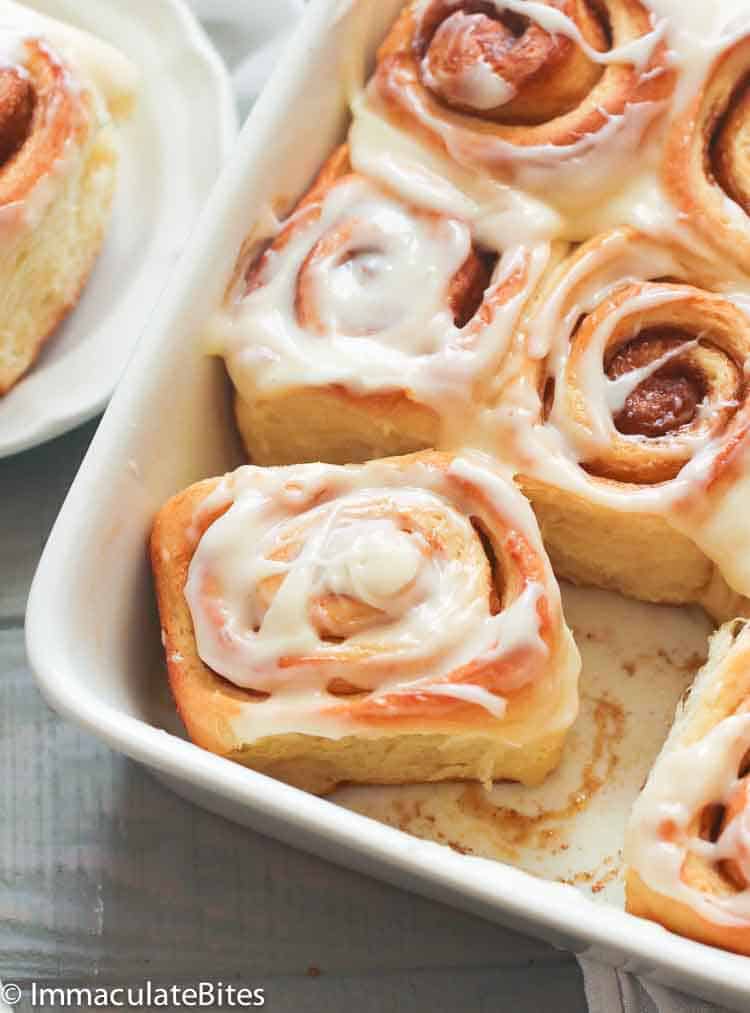 Indulge yourself with these ultimate comfort food cinnamon bread rolls. So divine and satisfying with its glorious cinnamon and nutmeg filling. Enjoy it even more topped with a lavish cream cheese glaze that will surely bring you pure holiday bliss. Perfect for breakfast, snack, and dessert with or without occasion.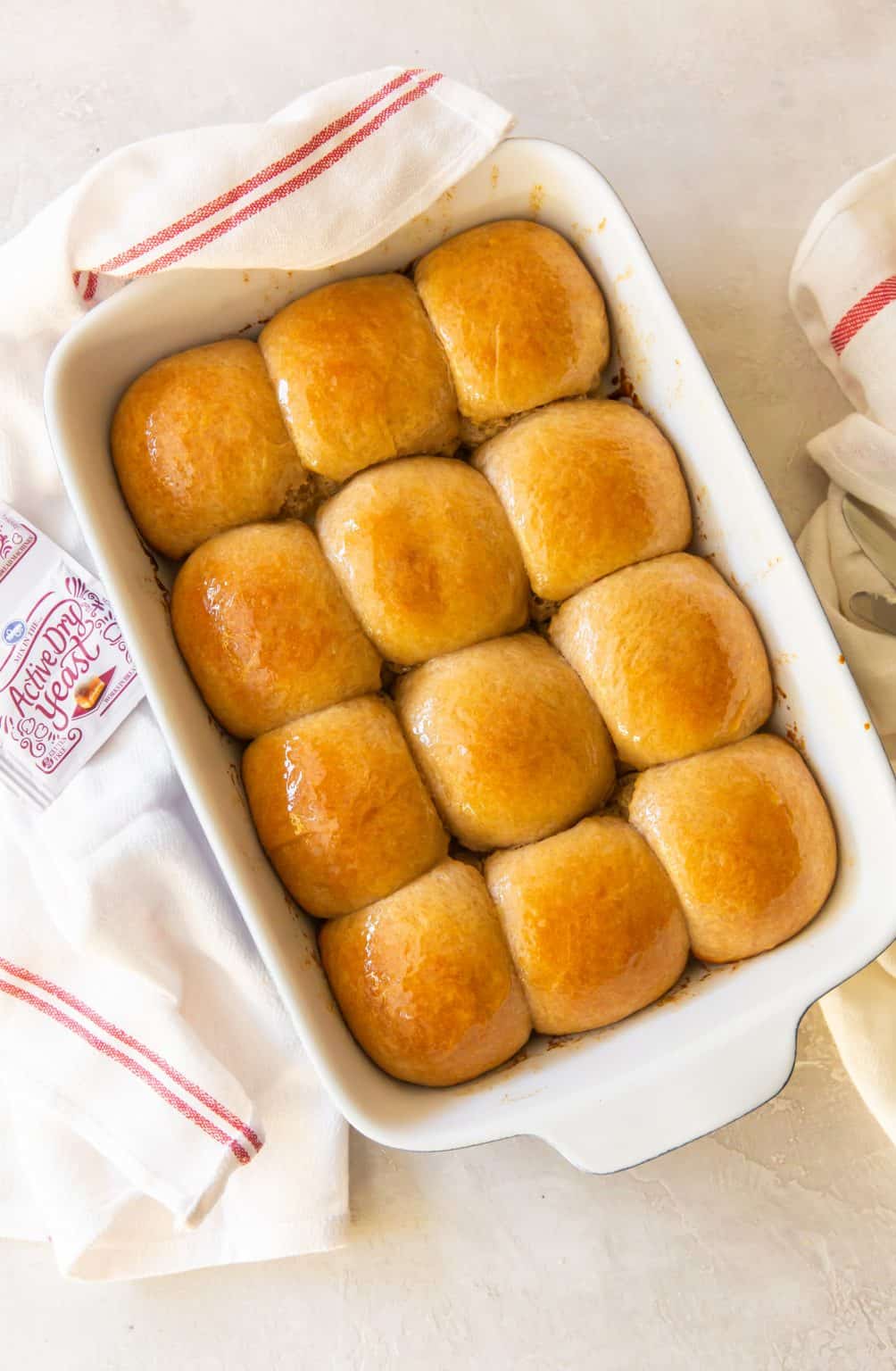 Another healthy bread recipe you can totally make from scratch. Brushed with honey butter on top for a glistening finish. What a perfect side for an equally delicious Oven Pot Roast or Instant Pot Chicken Curry. Or stuff these rolls with some leftover Slow Cooker Ham and cheese for an awesome bread and breakfast treat.
Banana Breakfast Bread Recipes
12. Chocolate Chip Banana Bread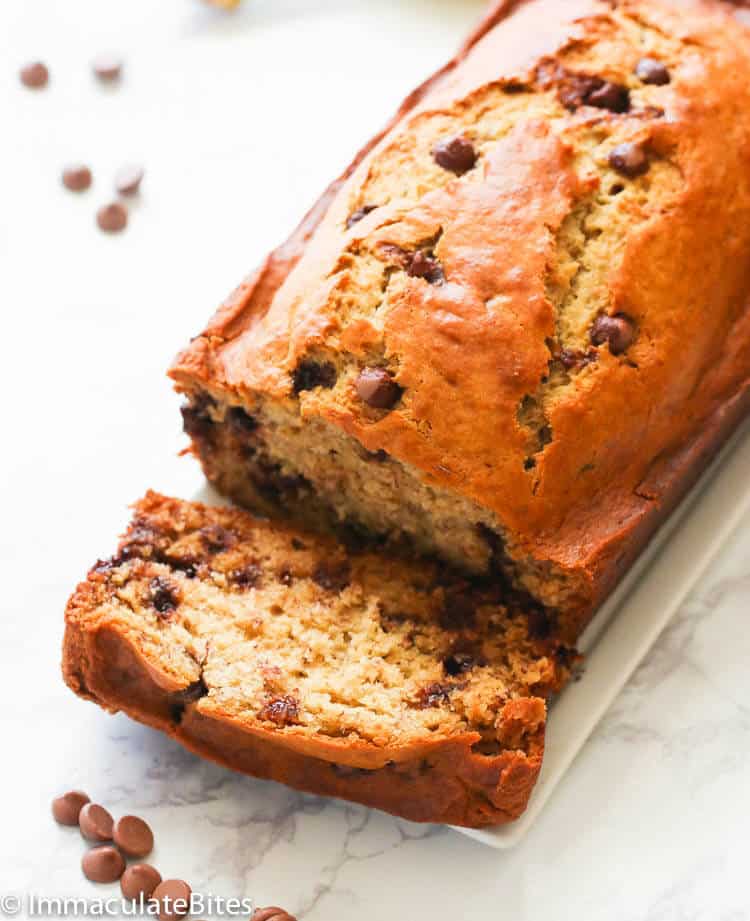 Tickle your tastebuds with an extremely indulgent bread dessert featuring fresh bananas and chocolate chips. Incredibly moist and soft with the right amount of sweetness. I'd load it up with my favorite nuts, though, if I were you. This quick banana bread recipe makes a perfect breakfast bread, snack, and holiday giveaway, too! 😉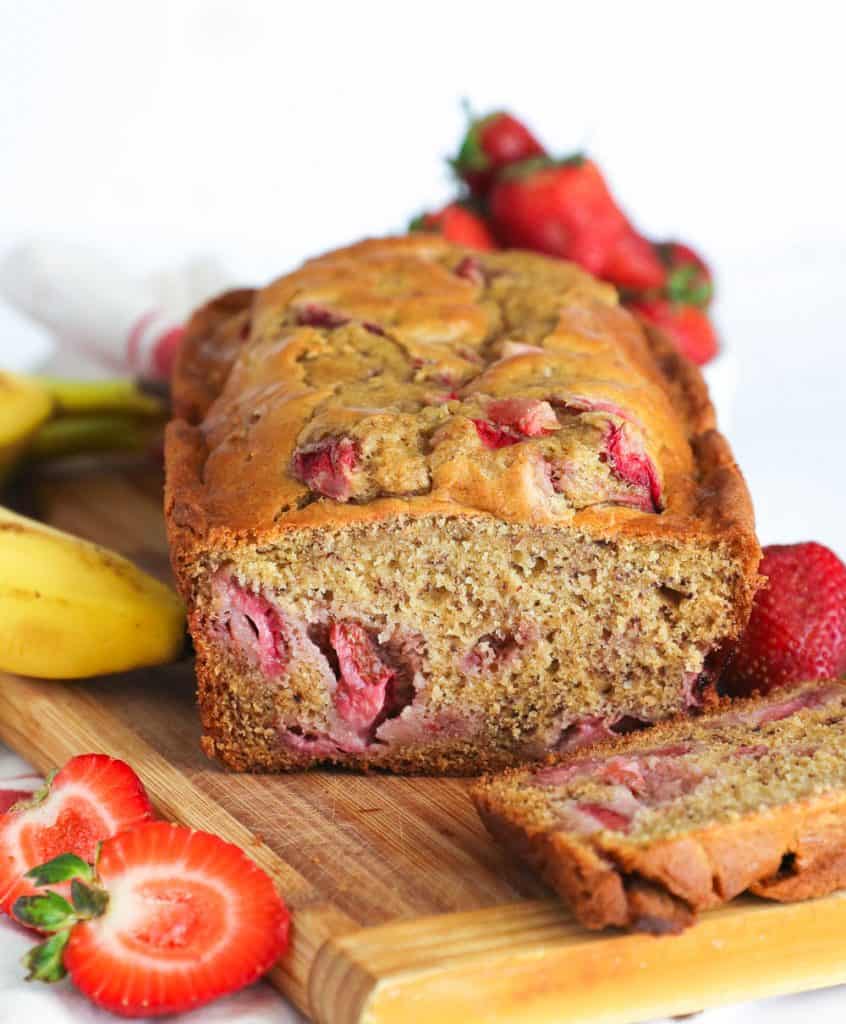 Level up your banana bread with the addition of fresh strawberries. Oh yes! Strawberries for the win! Need I say more? Because anything with strawberries is truly impressive and festive enough to grace your table all year round. And I bet this version will surely be on repeat! 😉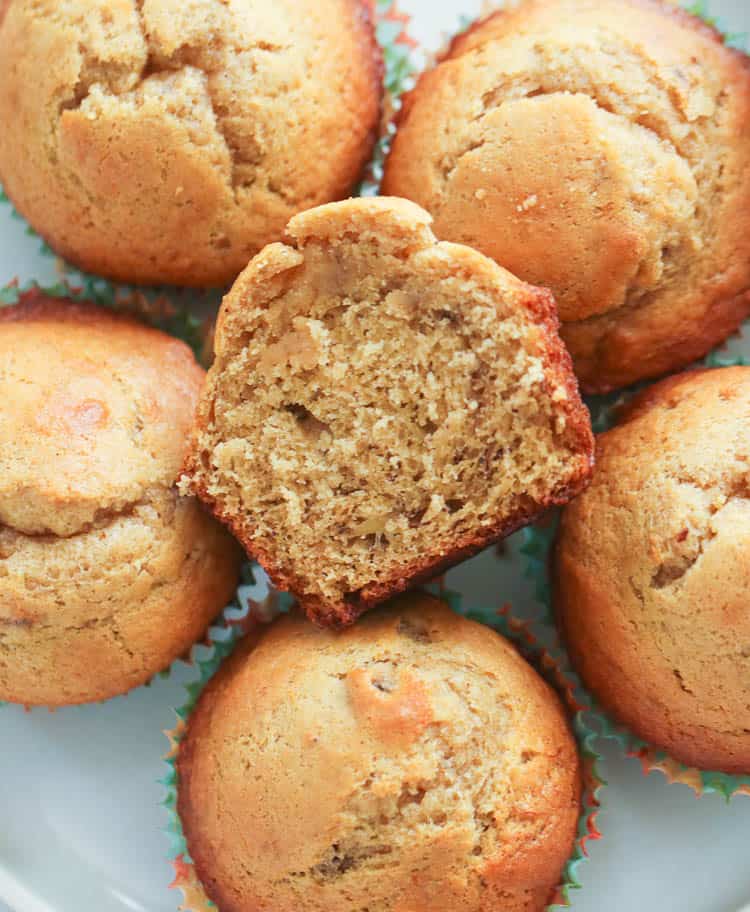 Waking up to the fragrant aroma of freshly baked banana bread muffins is truly comforting. They make a decent breakfast and can be enjoyed as a bread dessert, too. The best part? You only need few basic pantry staples, and you're minutes away from enjoying these sweet baked goodies. Yaaay!
15. Caribbean Banana Nut Bread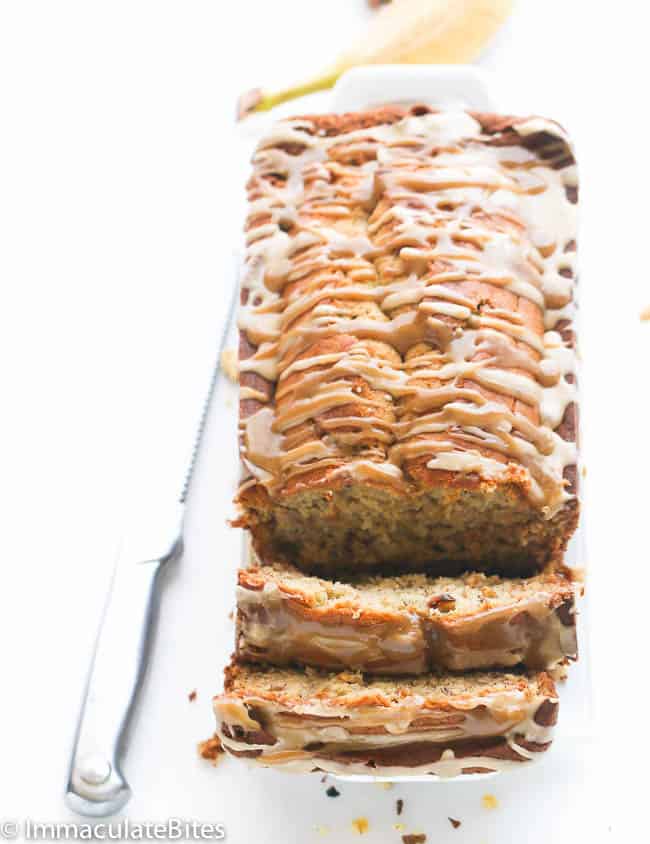 Have you thought about adding lime zest to your usual banana bread recipe? The refreshing twist is so darn good! You shouldn't skip on the rum either because it really intensifies the flavor of this soft and moist banana bread. And the indulgent butter glaze on top definitely takes this breakfast bread to a higher level of deliciousness. 😉
16. Plantain Bread
Don't throw away your overripe plantains just yet because they're exactly what you need to make this amazing breakfast bread. I used cake flour and sour cream in this recipe to make it irresistibly moist and dense. I also added a dash of nutmeg and lime zest to make it more enticing and flavorful. Simply delightful!
Coconut Breakfast Bread Recipes
17. Coco Bread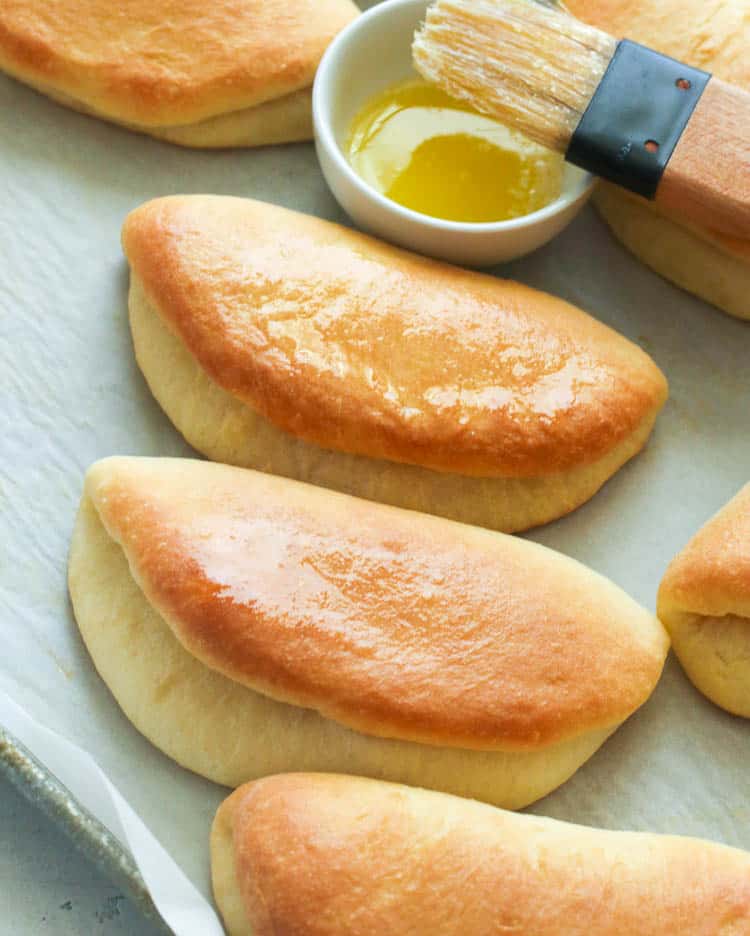 Experience a wonderful Jamaican treat with this creamy and rich coco bread made with flour and coconut milk. Buttery and not too sweet, such a tease to your tastebuds! Enjoy it on its own or filled with some Pulled Pork or Picadillo for a perfect breakfast, lunch, or dinner experience. 😉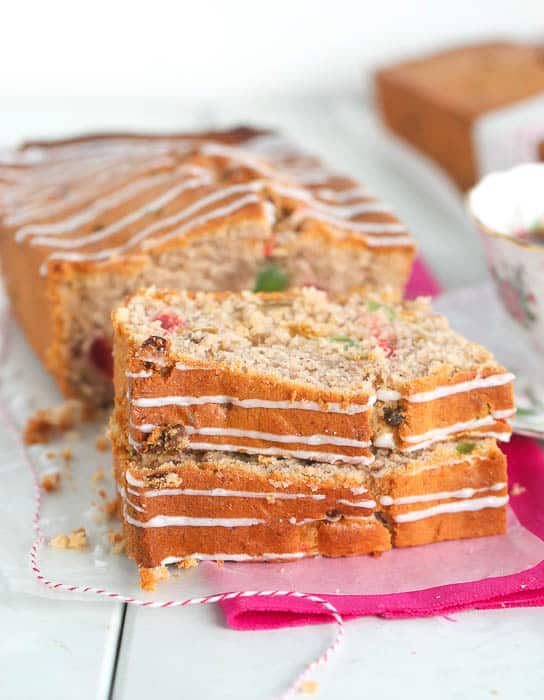 Make way for this festive Caribbean coconut sweet bread featuring grated coconut, coconut milk, mixed candied fruits, and Angostura bitters. This fruity bread dessert is slightly similar to the classic holiday fruit cake. However, the biggest difference between them is the added tropical twist and fancy cream cheese frosting.
19. Coconut Bake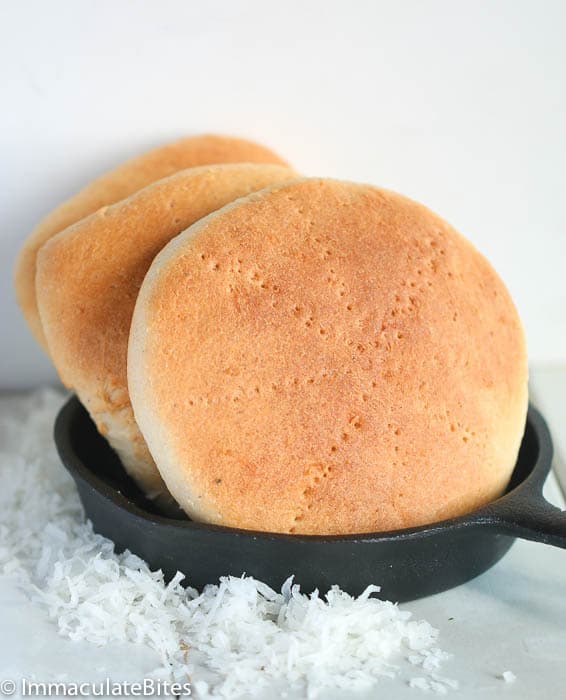 The wonderful ensemble of bread and coconut in this recipe is truly remarkable! A hearty and healthy bread loaded with a coconut trio — oil, flakes, and milk. Just use vegan-approved butter or just add more coconut oil, and you're all set to enjoy a complete vegan treat. 😉
Healthy Bread Recipes
20. Cloud Bread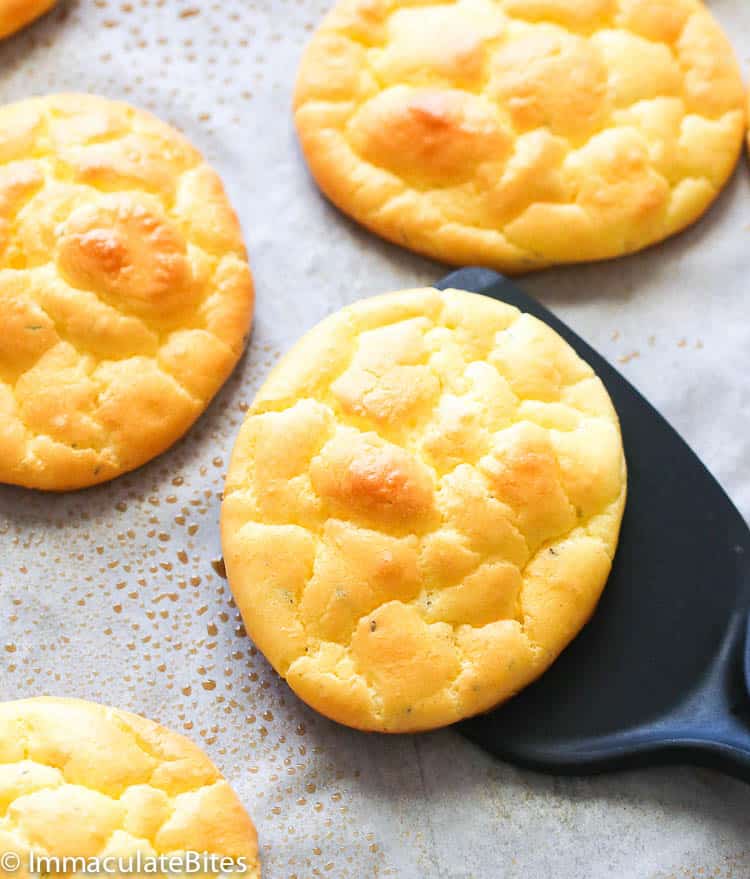 Gluten-free? Yes! Low Carb and Keto-Approved? Absolutely! Without flour? Totally! How? Well, let these miracle eggs work their magic on this light and airy bread, then generously season it with herbs and garlic for more savory flavors. Just ditch the sugar if you're on a full keto diet. 😉
21. Zucchini Bread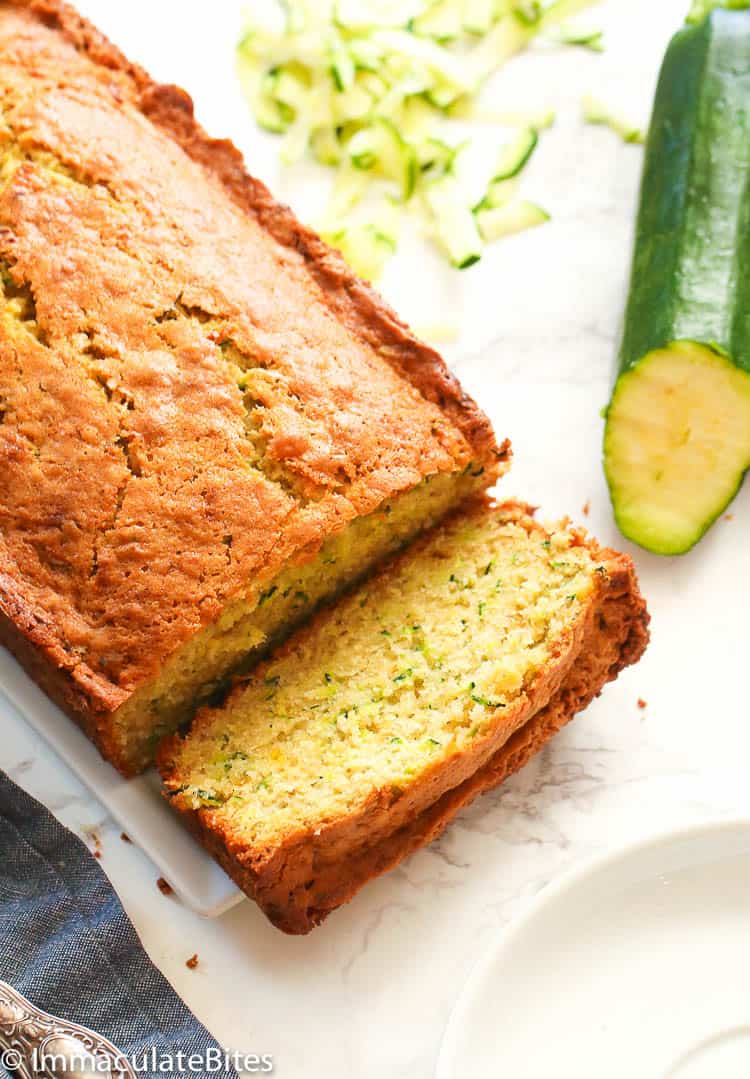 A great way to get your kids to eat their zucchini. Grate your zucchinis and incorporate them into the batter, and voila! Even your picky-eater kid won't know it's there! Truly a refreshing sweet bread treat with a zing. You can also enjoy my other version, Chocolate Zucchini Bread. 😉
Awesome Pairing Suggestions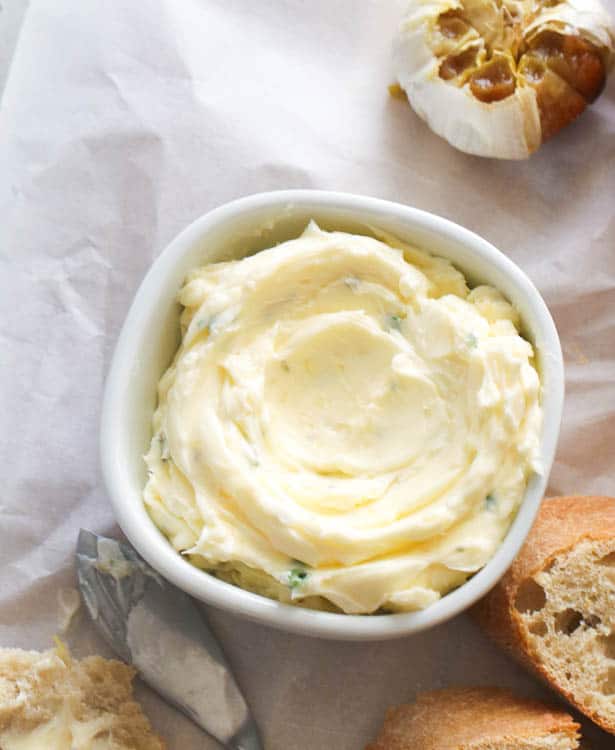 Make your own garlic butter to level up your toast, breadsticks, and challah bread recipe. Originally made with just four ingredients, but because I'm Imma… But I added Parmesan cheese and Italian Seasoning to the mix to ramp up the flavor. Creole Seasoning works, too! 😉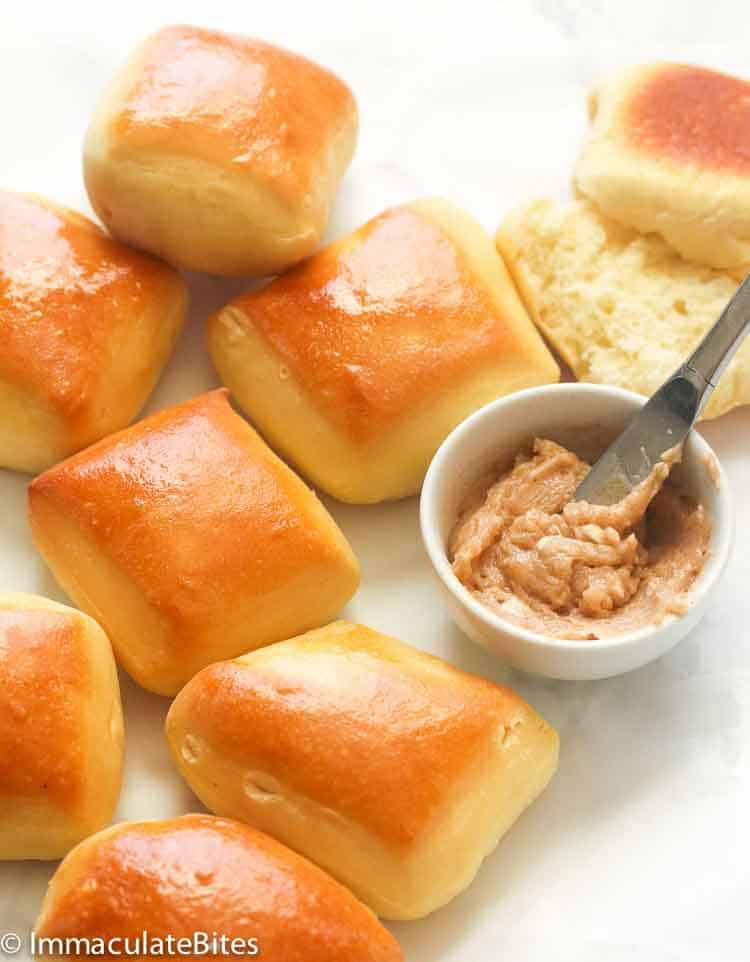 Texas Roadhouse Rolls won't be complete without this sweet cinnamon honey butter made from scratch. They are a match made in heaven! So buttery and divine. You can also use this spread to any bread you have, and you'll have a tasty bread dessert in no time!
3. Poached Egg
This beauty right here is one of my favorite breakfast ideas with bread that I wouldn't get tired of eating every day… Eggs! Cook poached eggs like a pro with my simple and easy-to-follow steps. A perfect pairing to your bread, toasts, and salad. 🤩
4. Lemon Curd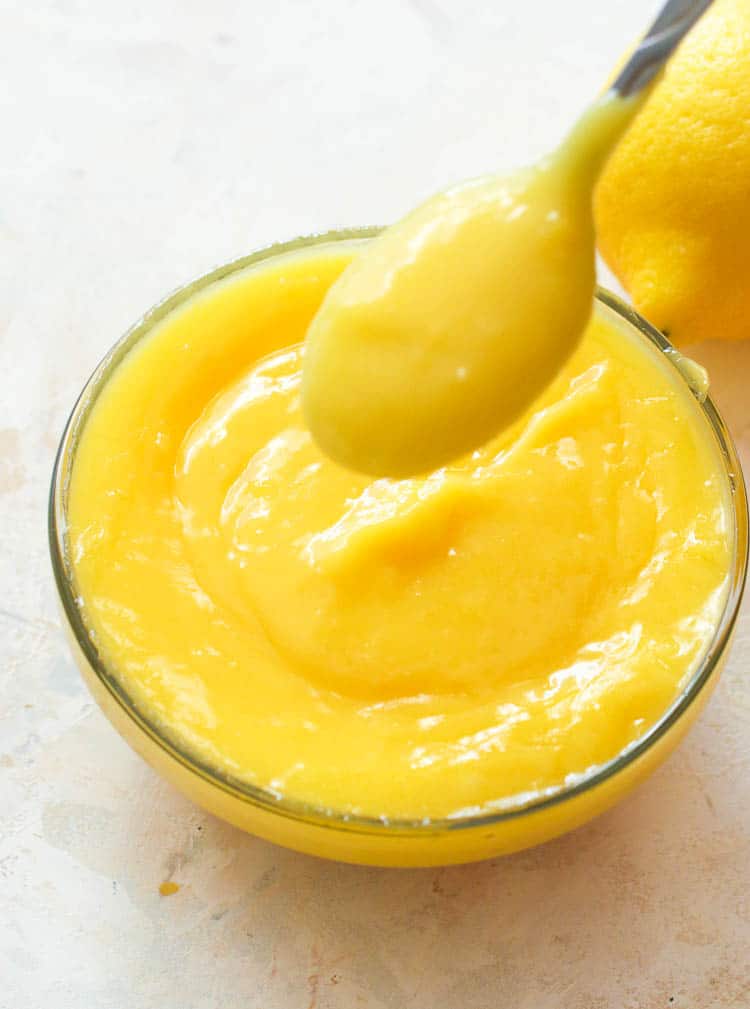 Enjoy endless summer bliss with this refreshing lemon curd boasting the perfect zing! This summer favorite makes a wonderful topping to any dessert and can also be enjoyed as a lemony spread to your favorite bread. 😉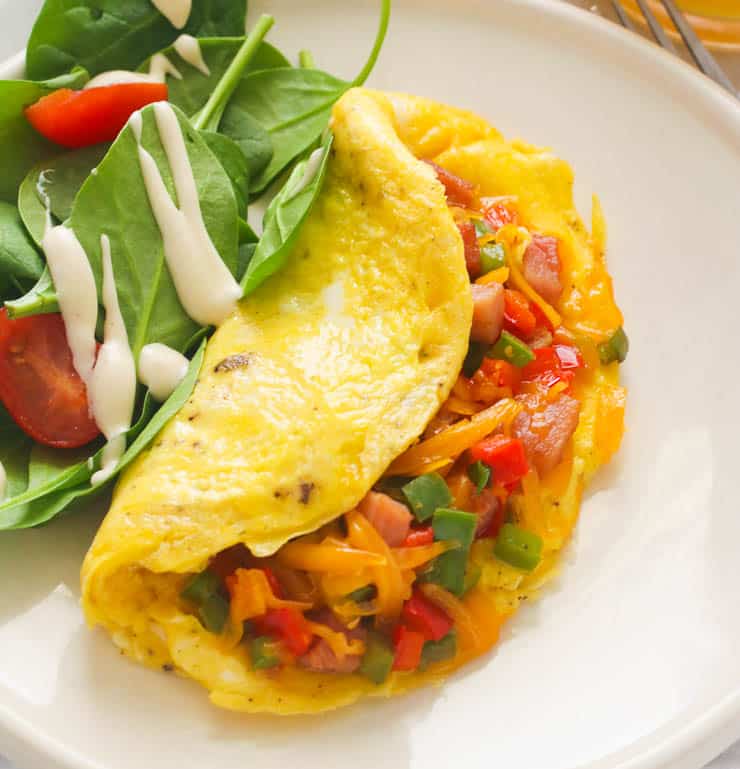 Go all out with your scrambled eggs! Add some cheese, ham, bell peppers, and you'll have an easy yet fancy breakfast without the hefty price tag. Another creative take on breakfast ideas with bread. This recipe is pretty tame, but feel free to crank up the heat with a dash of pepper flakes, cayenne, hot sauce, or sriracha. Oh yes!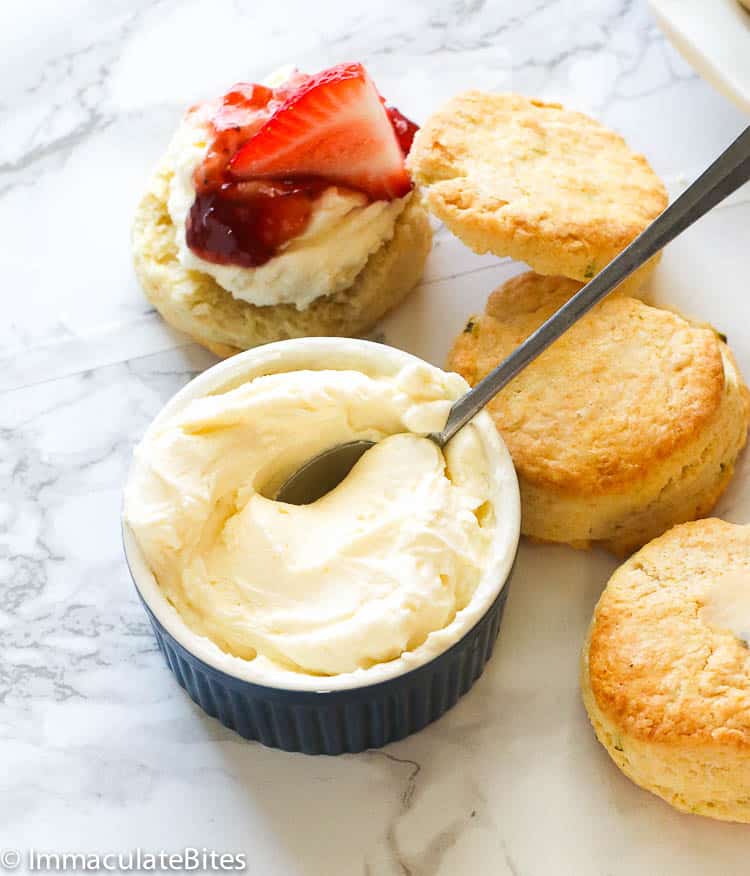 Would you believe that this creamy Clotted Cream is made with only four ingredients and done in less than a few minutes? All the more reason to make this often and add them to your favorite breakfast goodies, like biscuits, scones, and dessert bread! Simply amazing!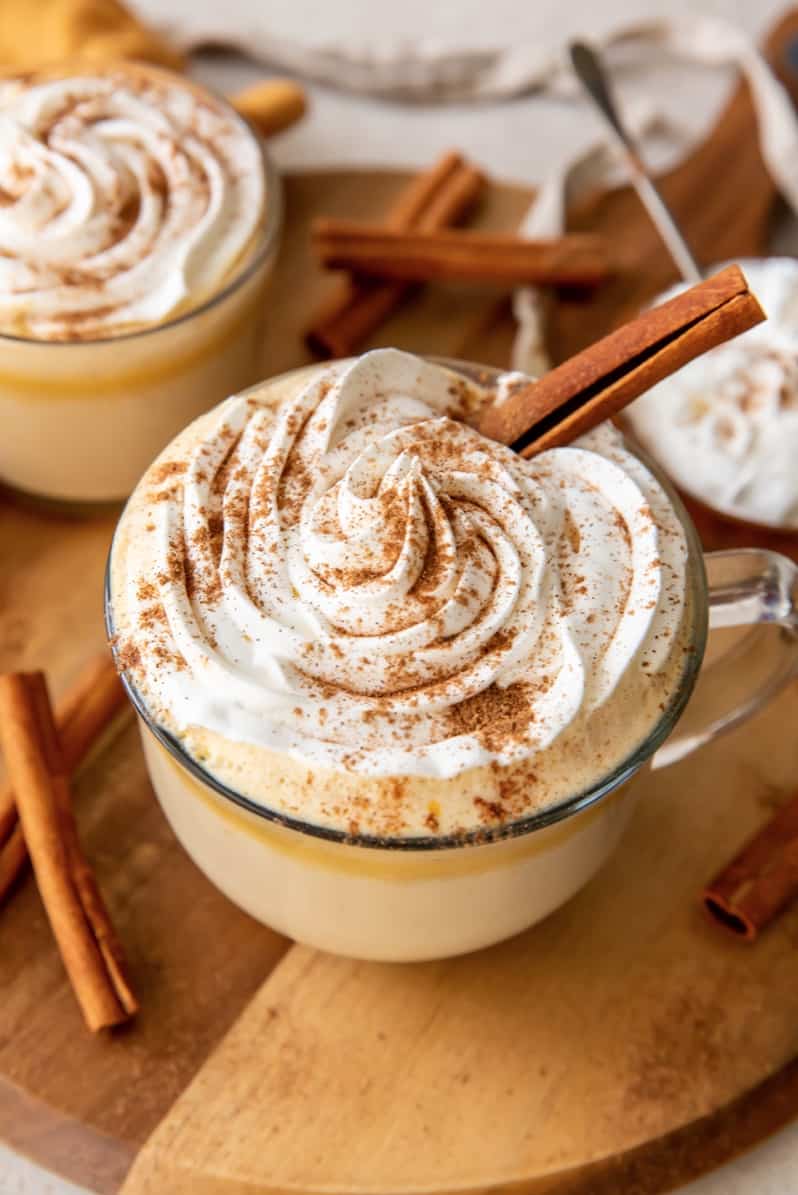 The most ultimate satisfaction of all is sipping a hot or cold cup of this Pumpkin Spice Latte while enjoying your favorite breakfast bread. I love my latte sweet and creamy coz' this momma needs to indulge and spoil herself, too. One of the best things about fall!