When planning for a cookout, we usually decide what meat we're going to grill, and the BBQ sides tend to be an afterthought. With summer well on its way and BBQ season already in full swing, it's a good idea to have a tried-and-true list of sides that are quick and easy. That way, you can use your time to enjoy the moment instead of worrying about what you're going to fix.
Family gatherings and cookouts are a special time spent together, eating and sharing memories. Why is it that eating brings us so much joy? All the mouthwatering flavors and smells, but most of all, time with loved ones.
Let me share my family's favorite BBQ sides with you. The following recipe lineup is what my family clamors for whenever we're going to have a BBQ.
Sides Kids Will Love
Let's face it! Most kids love pizza over steak and French fries over a baked potato. And, if you're not careful, they'll eat dessert first, then run out of room for the veggies. So, here are some fun sides just for them.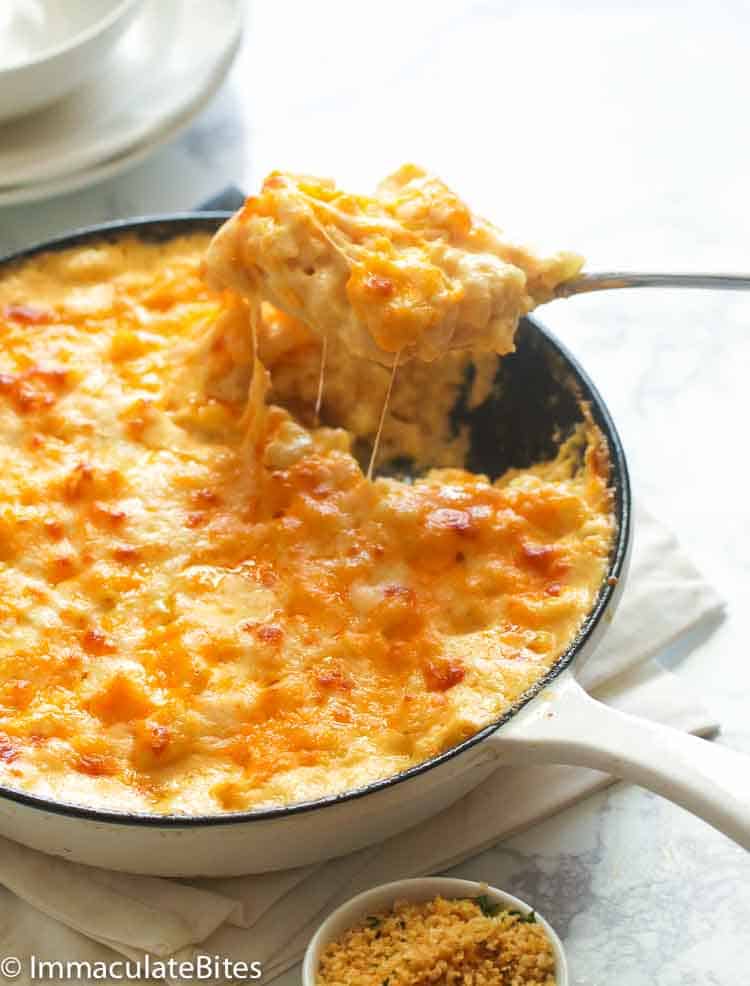 My son's favorite side made it super easy. Honestly, he'd be happy if this creamy, cheesy mac and cheese was the whole meal. (How can you go wrong with this ultimate comfort food?) You can put it together the day before and put it in the oven about half an hour before serving time.
2. Oven-Roasted Corn on the Cob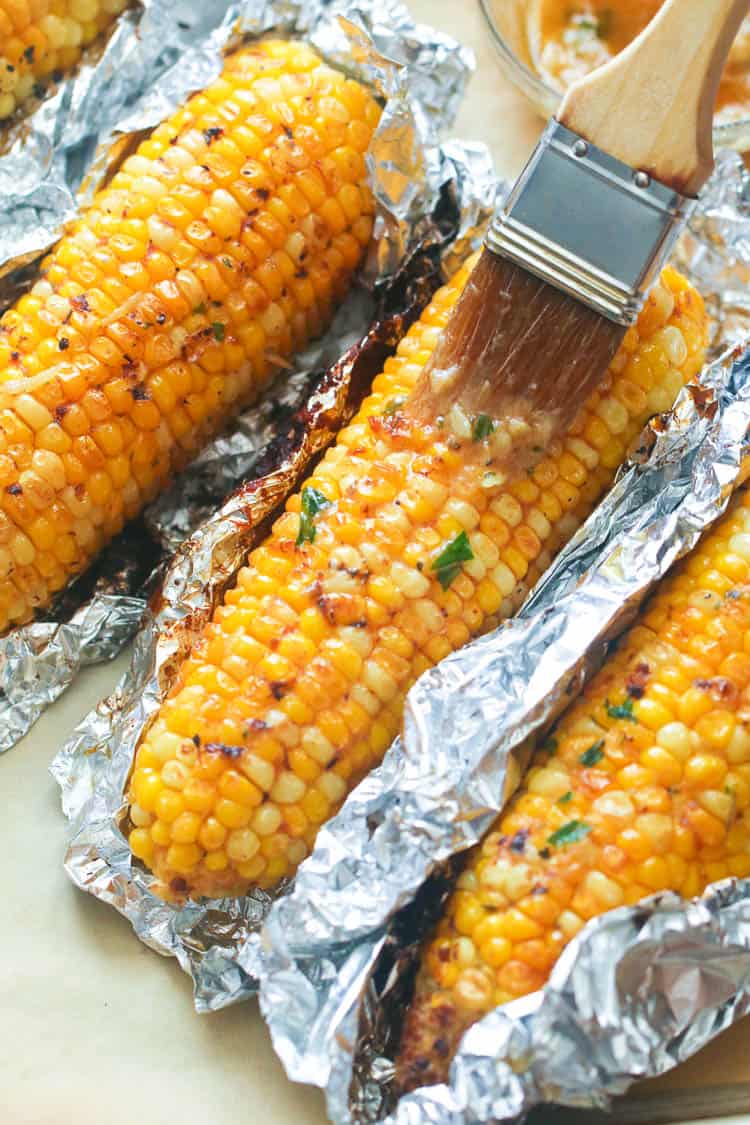 Oven-roasted corn has more flavor than boiled in MHO. But who am I to judge? They both have their place. This recipe gives you the advantage of roasting corn with the butter and spices already packaged together.
3. Boiled Corn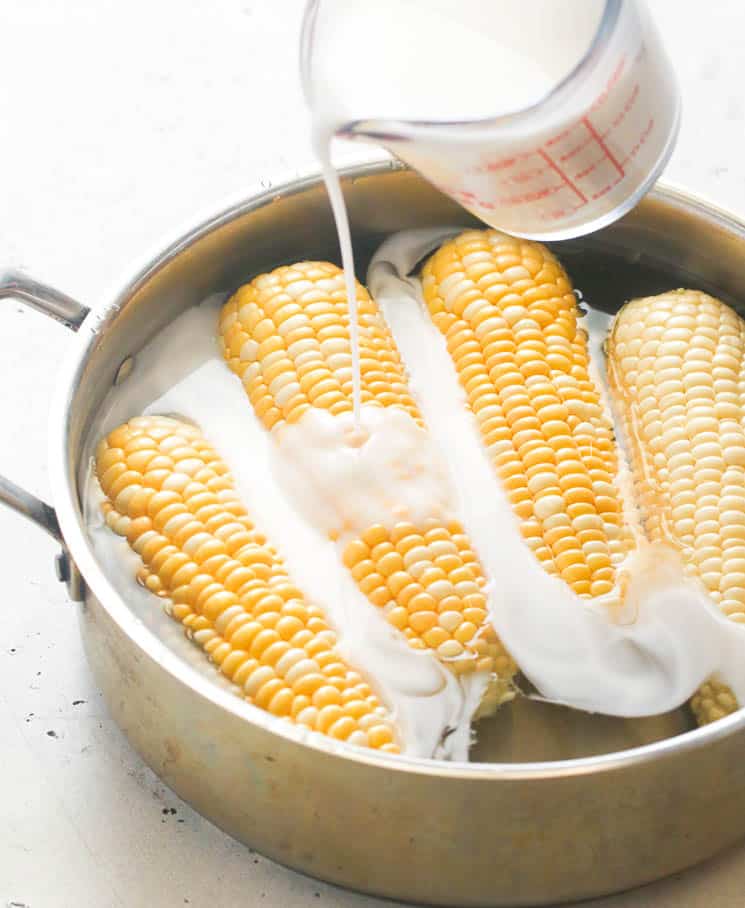 Boiled corn is excellent when you want less heat in the kitchen. And if you do it right (psst… I have my own way in boiling corn😉), you will be ecstatically happy with the results. The perfect tender crunch drowned in butter and sprinkled with a bit of salt will put smiley faces on everyone.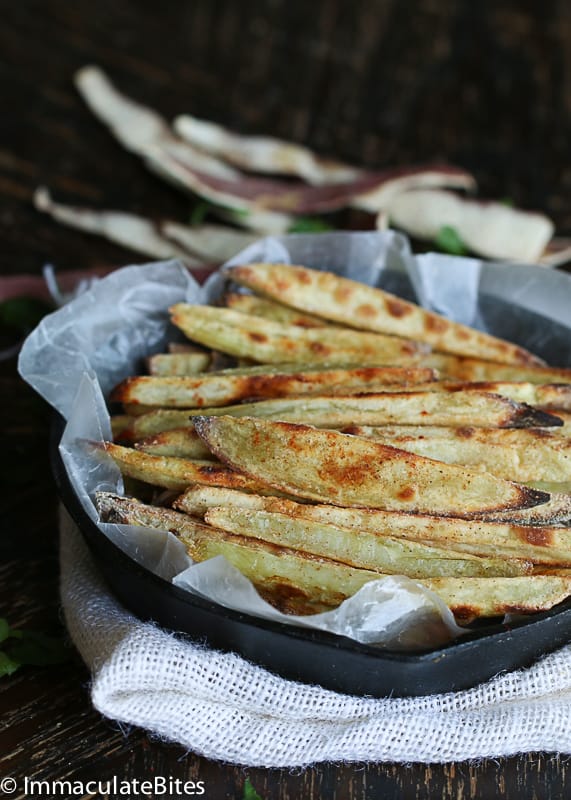 These fries are my absolute favorite way of eating sweet potatoes, a classic soul food ingredient. I love them in any form, pie, casserole; you name it. And these babies are so delicious and easy; it won't even cross your mind that they're good for you.
5. Pizza Rolls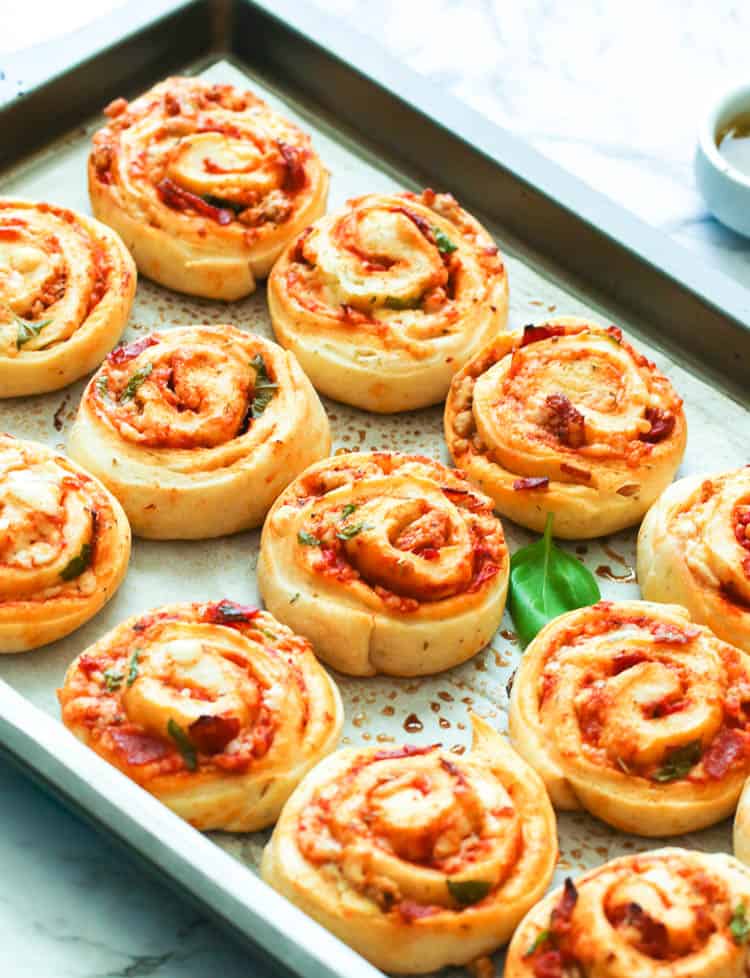 The kids will go nuts over this side dish. I always have some homemade pizza dough stashed in the freezer for those occasions family shows up hungry. The little rugrats love to help make it and eat it.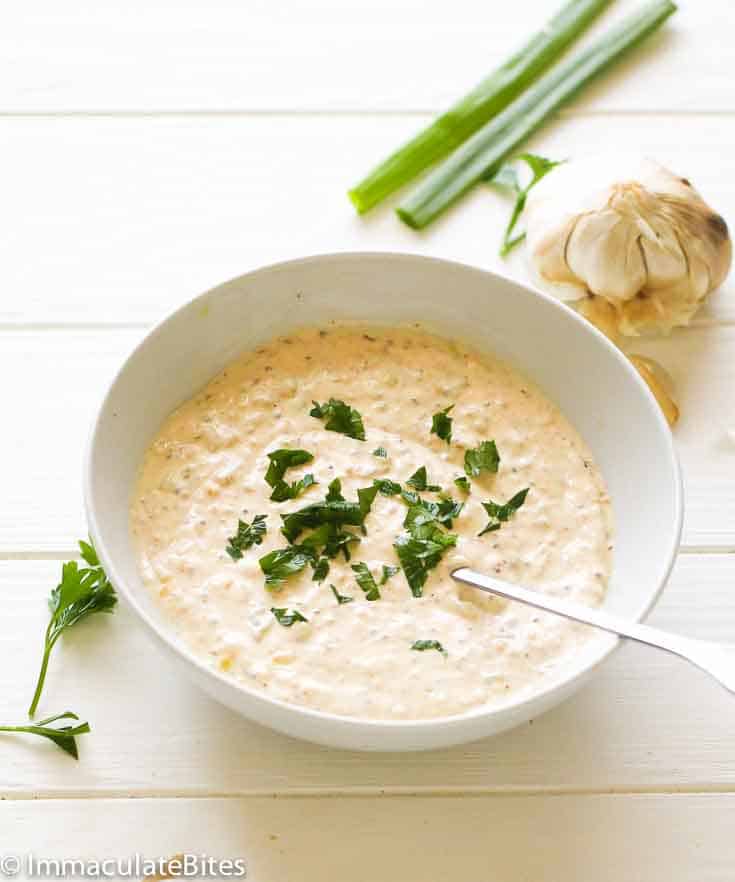 This typically Southern "tartar" sauce is a must-have at any BBQ. So mouthwatering drizzled over corn on the cob or dip fries in, whether the fries are made from regular potatoes or sweet potatoes.
BBQ Side Salads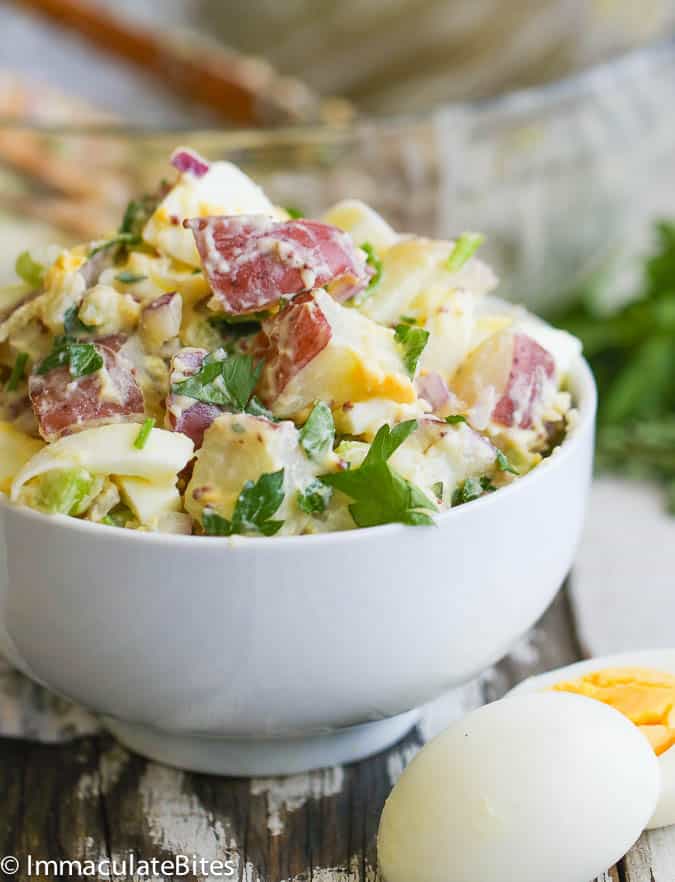 Potato salad is a staple at any outdoor gathering – BBQ, or picnic. Red potatoes keep their shape better and don't turn into mush if you accidentally cook them a minute longer than you should. You can leave the skin on, making it healthier, and beautiful.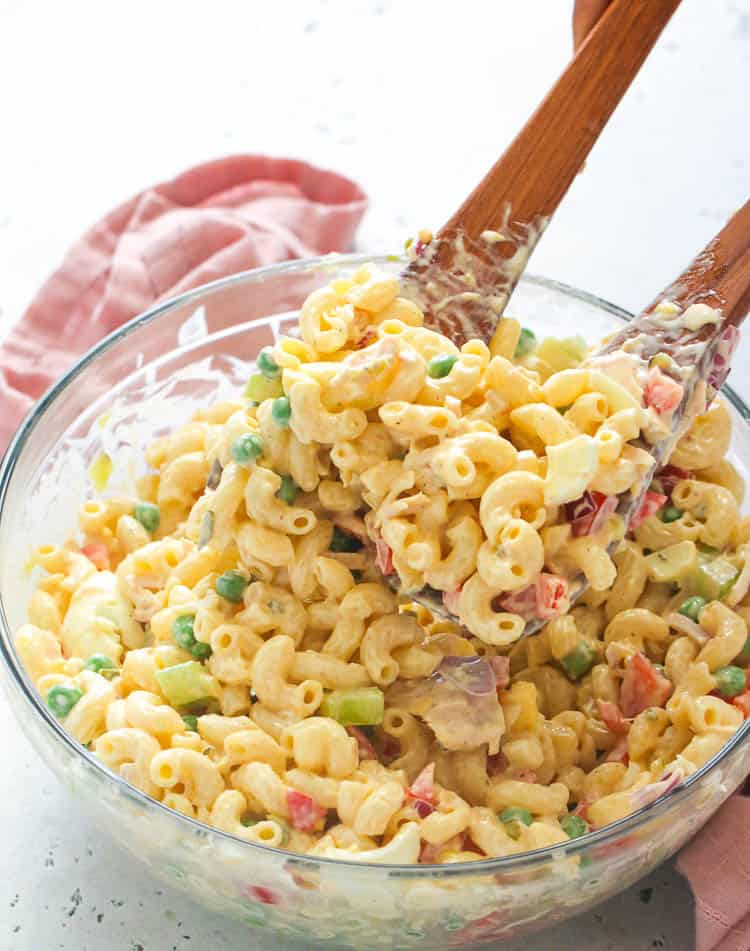 I know what you're thinking. Tuna macaroni salad isn't a side dish; it's the main course. Not at a BBQ or cookout! When you have so many people over, you have to cover all your bases. Besides, this creamy macaroni salad is so quick and easy to make, there's no reason not to have it.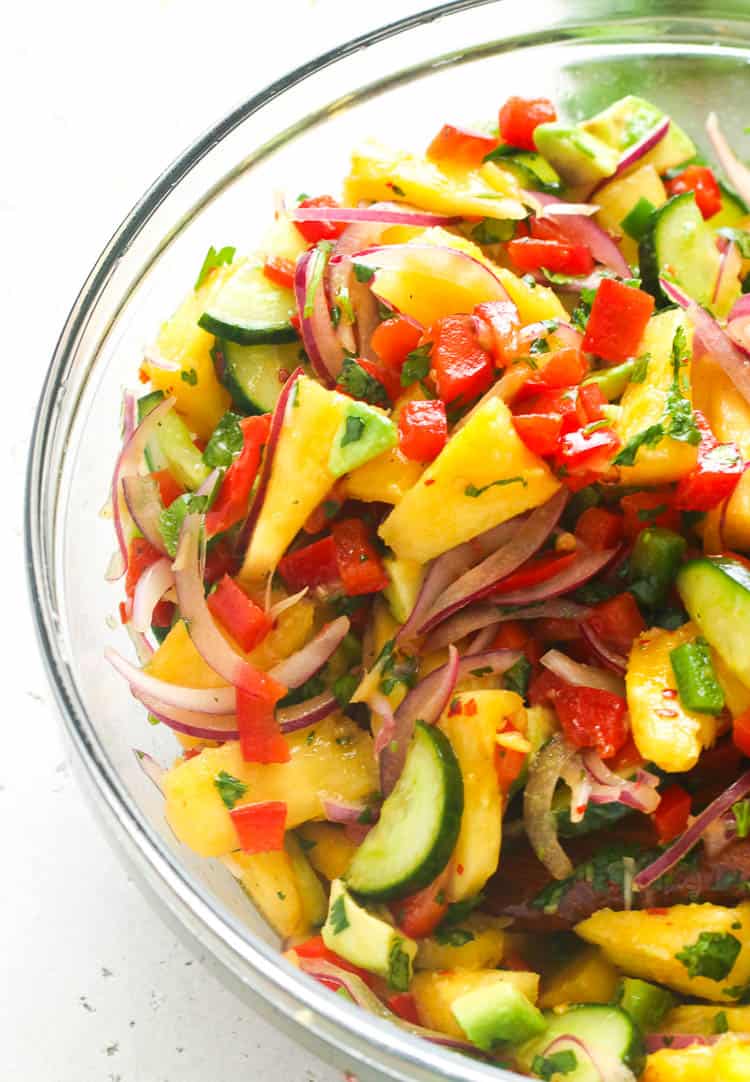 Being from a tropical climate, it's not surprising to see pineapple mixed with vegetables. I mean, what's salsa? Veggies (onion, garlic, and peppers) and fruit (tomatoes, peaches, mangos, or pineapples) are mixed with spice, and we happily munch away with our corn chips. So, why not a salad with almost the same ingredients. Works for me!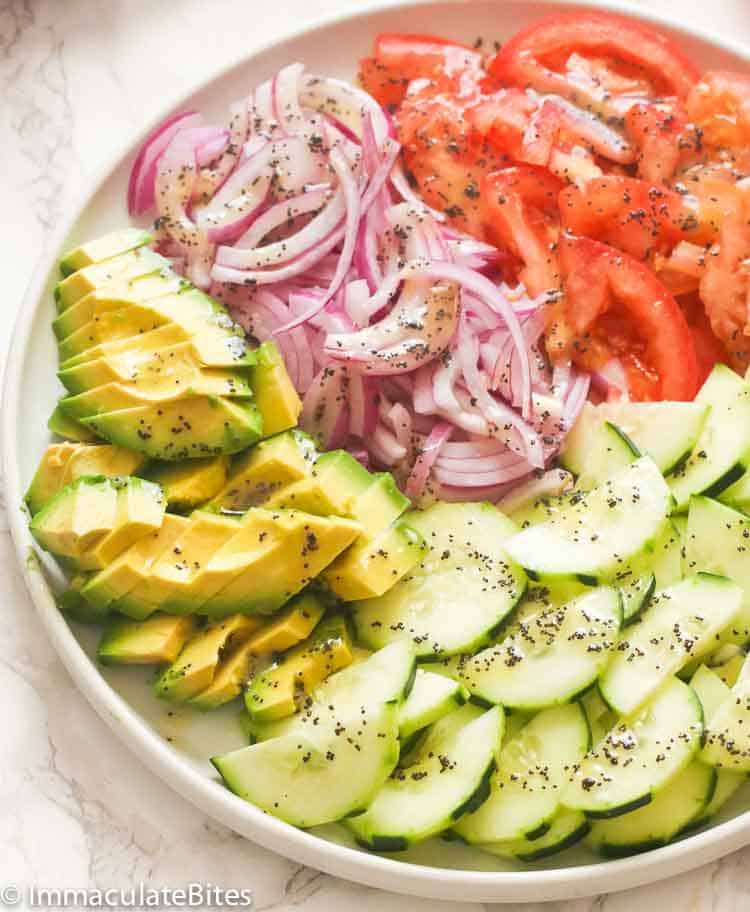 I love this salad! Who says just because something is called a salad that it has to have lettuce. The fresh crunchiness of cucumbers perfectly complemented with the acidity of tomatoes and creaminess of avocados, then spiced up with onions and topped with a delicious dressing is pure heaven.
11. Easy Coleslaw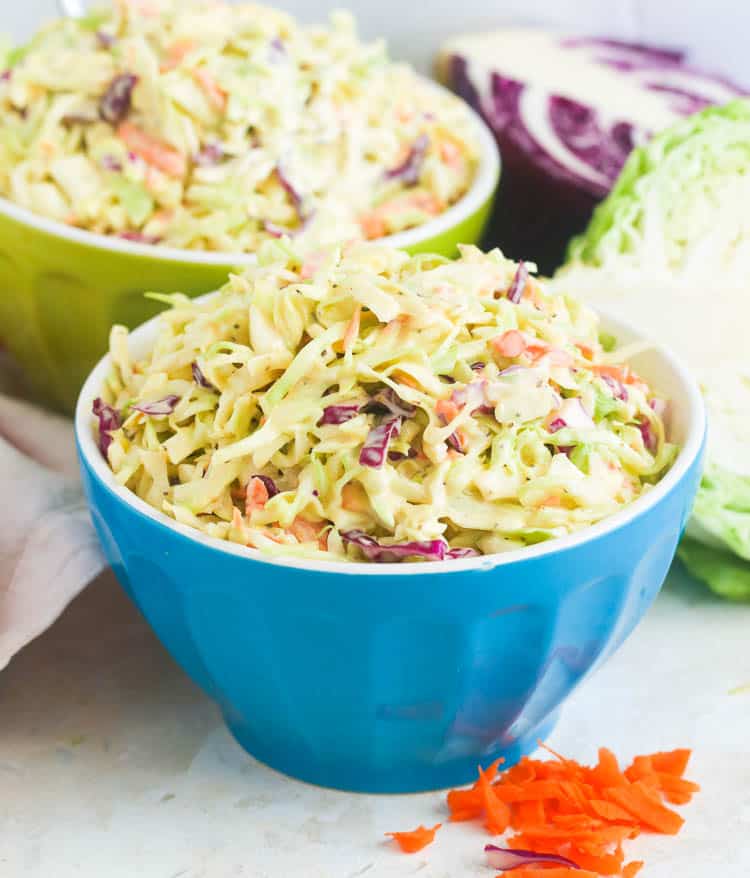 A must-have at any BBQ or picnic. This cabbage salad with a creamy mayo-based dressing has the perfect crunch and tang. I like to sneak a shredded apple into the mix for a touch of extra natural sweetness.
And if you're not a fan of mayo-dressing, you can always have this tropical Caribbean Coleslaw instead. Your waistline will thank you for it.
12. Tossed Salad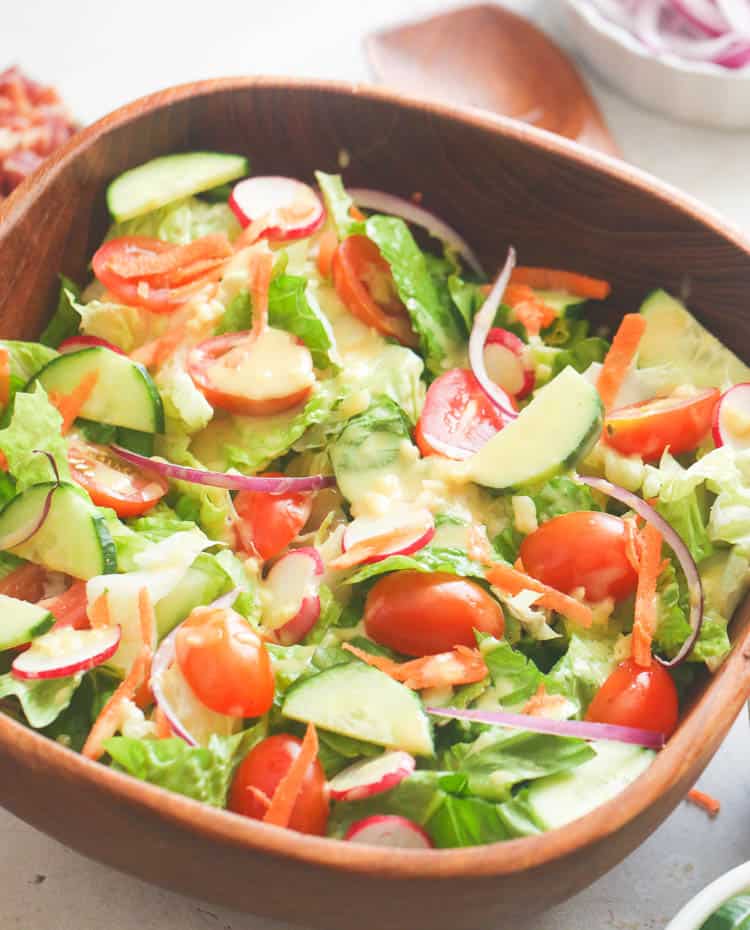 Fresh salads are refreshing on a hot summer day. The crunch of Romaine lettuce and fresh cucumbers, the tartness of tomatoes, the spice of beautiful red onions, and a splash of color with grated carrots topped with a bacony salad dressing completes any meal. And it's super easy to toss together.
13. Pea Salad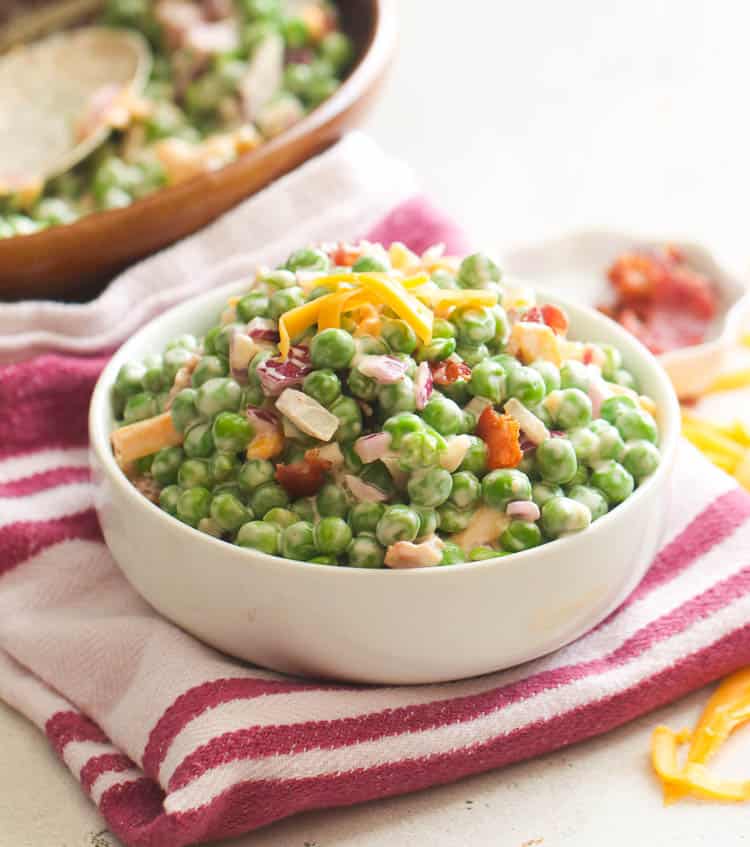 The wonder of fresh-off-the-vine peas in a salad with, of course, bacon. Isn't bacon a food group? Well, if it isn't, it should be. The sour cream and mayo dressing blends it all perfectly.
Other Awesome Cookout Sides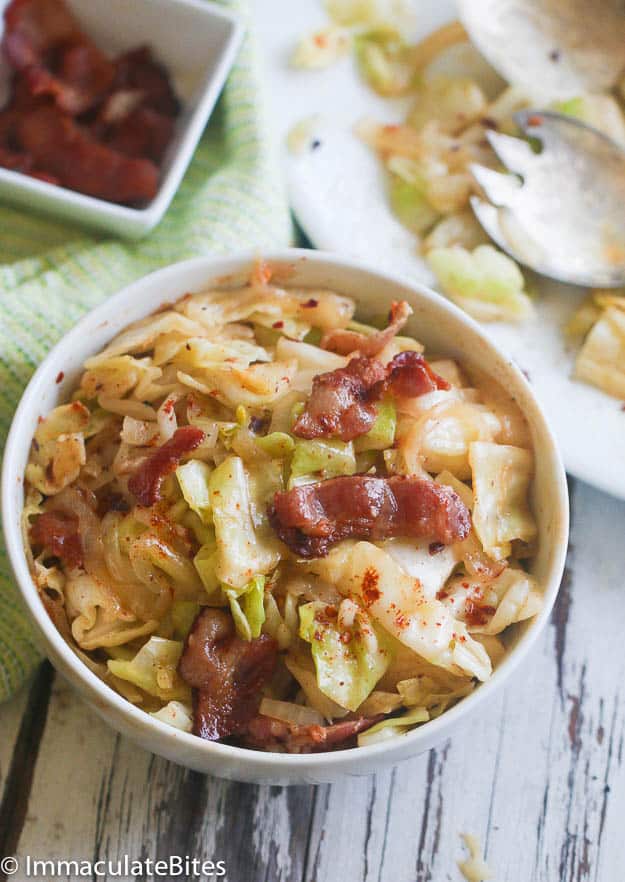 You may think that this recipe looks more German than Southern, but that's the way it goes sometimes. The German influence is strong in some areas. This cabbage fried up (actually sauteed) with bacon and onion deserves its place in this lineup of delicious BBQ sides.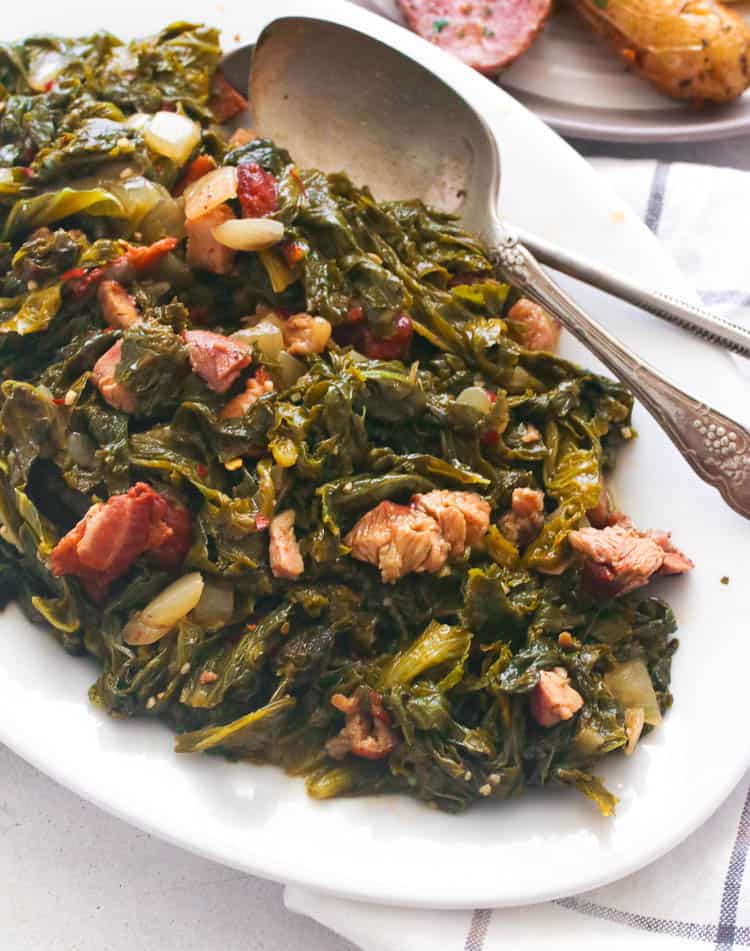 No BBQ is complete without greens, and greens aren't the same without bacon. Mustard greens are one of my favorites, but not everyone loves them as I do. Collards, kale, or spinach are just as wonderful thrown into this mix.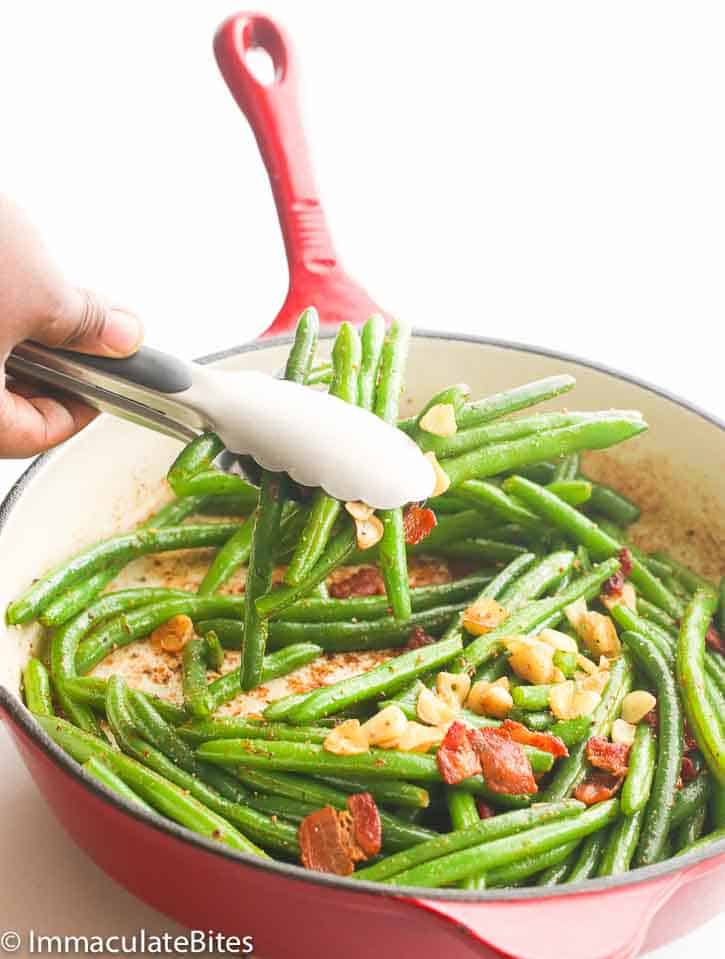 Green bean casserole is a popular favorite around the holidays. However, wouldn't it be nice to have something just as tasty but faster with so much food to make? This recipe is a lifesaver—all the goodness of green beans and bacon in about 20 minutes, total.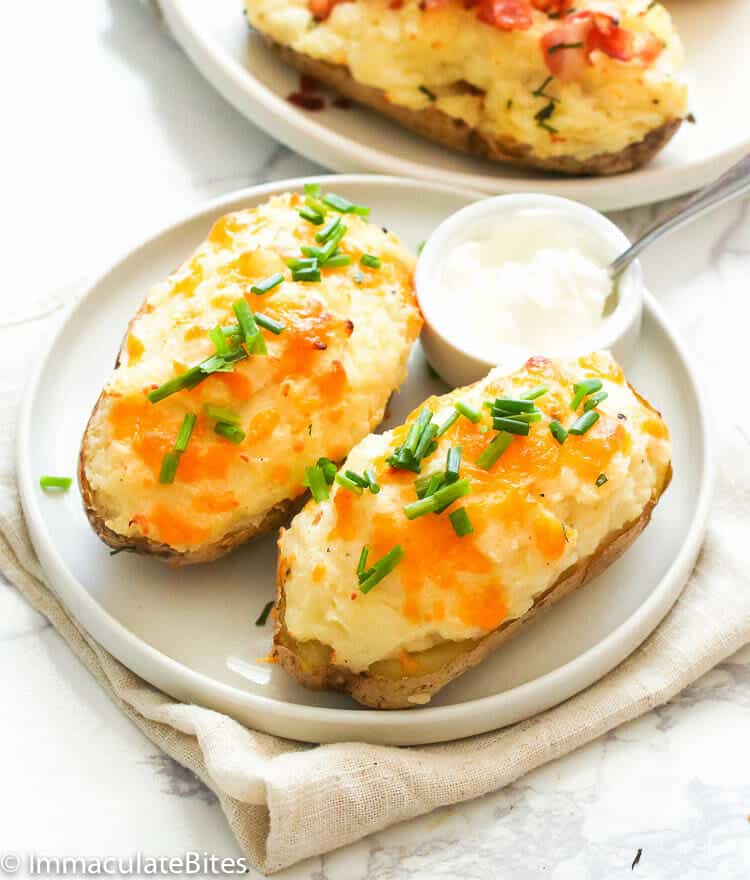 There's always going to be someone in the crowd that wants something a little heartier than fried or roasted potatoes. Twice-baked potatoes loaded with sour cream and cream cheese fit the bill. Don't even mention "diet" on this one.

18. Fried Plantains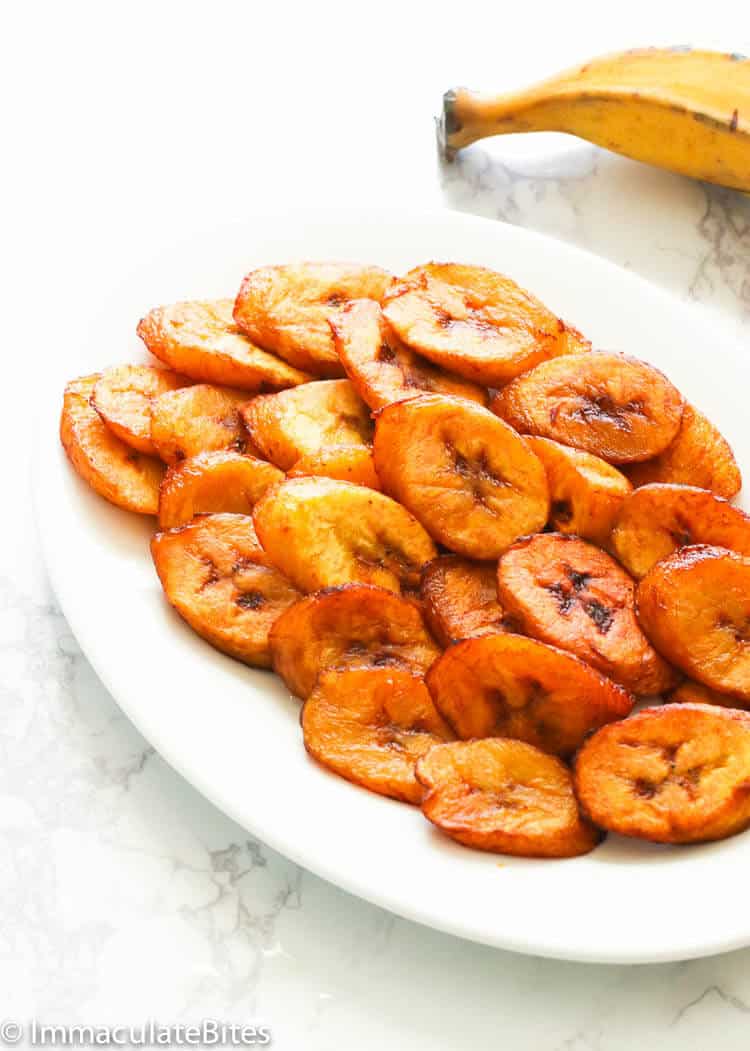 I grew up on plantains, and, honestly, I prefer them to potatoes. Don't get me wrong, I love potatoes, but plantains will always hold a special place in my heart—especially the fried ones. 😉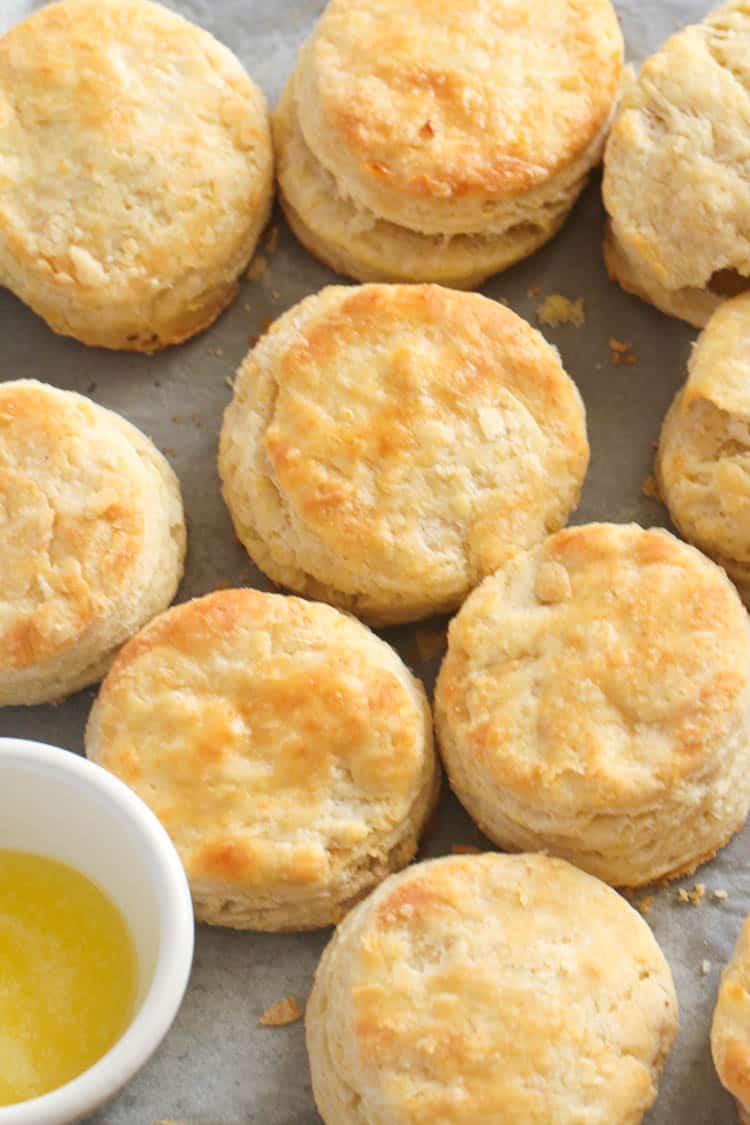 Restaurants use bread as a filler. They don't want you to leave hungry, that's for sure. These incredible homemade biscuits will keep the kids happy, too. Split one of them open and slide a slice of steak in there for an awesome steak biscuit.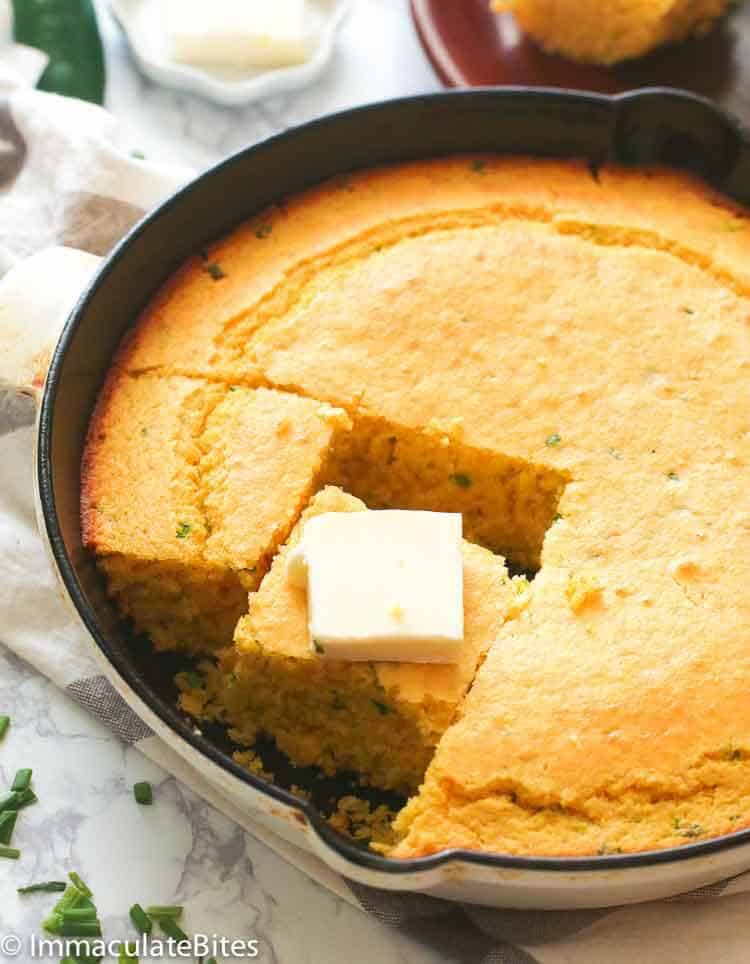 The few times I've been to Cracker Barrel, the waiter has asked me, "biscuits or cornbread?" My response is always, "Can I have both?" Why limit yourself? This Southern-style cornbread takes cornbread on a whole new level – crumbly, moist, and oh-so butter!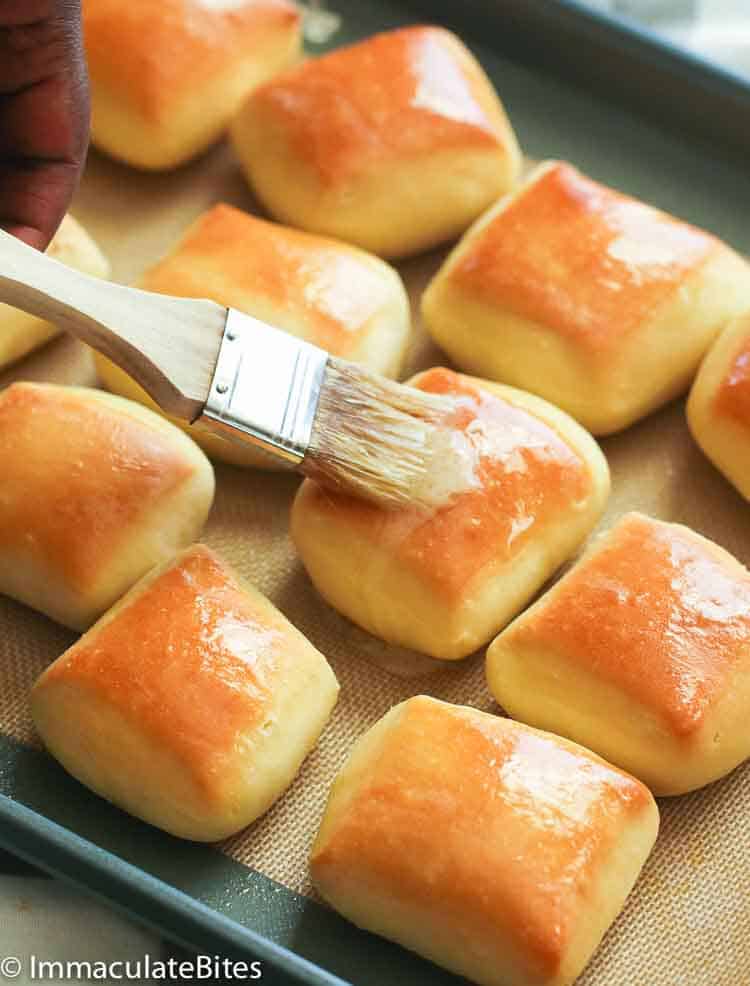 OMG! Who doesn't love to fill up on soft and butter bread rolls at a steakhouse? My super-easy knockoff is so good; you'll make them just to fill the house with their wonderful aroma.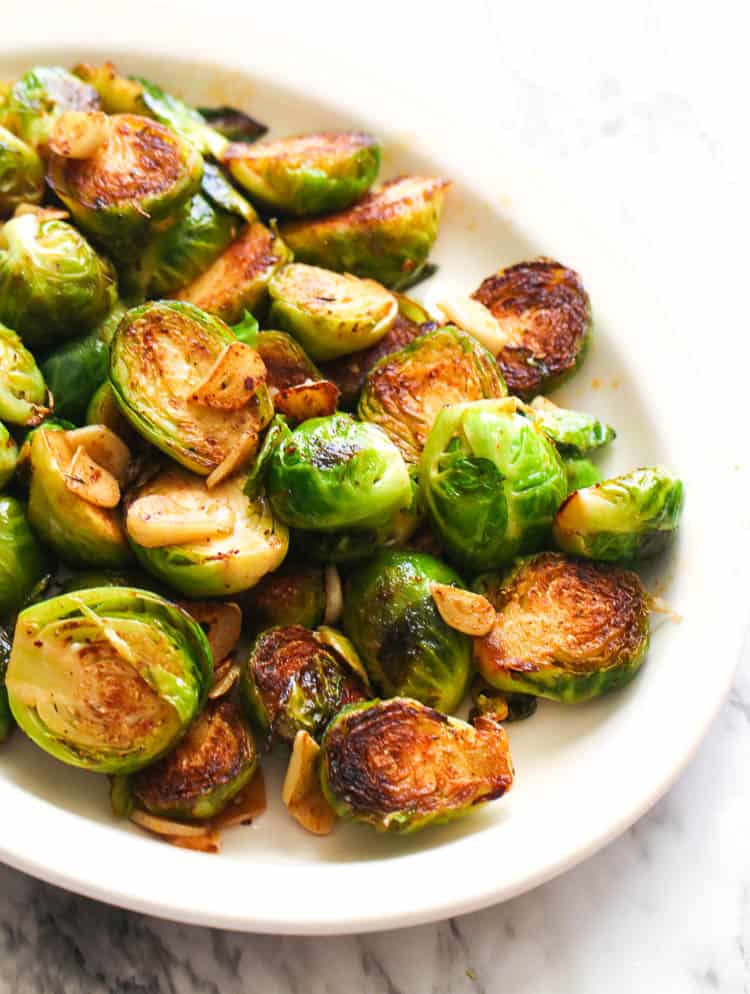 This veggie side spiced up with my homemade Creole seasoning is gobbled up by the kids. They're so cute and nutritious; they make a beautiful side for any holiday or cookout.
23. Potato Wedges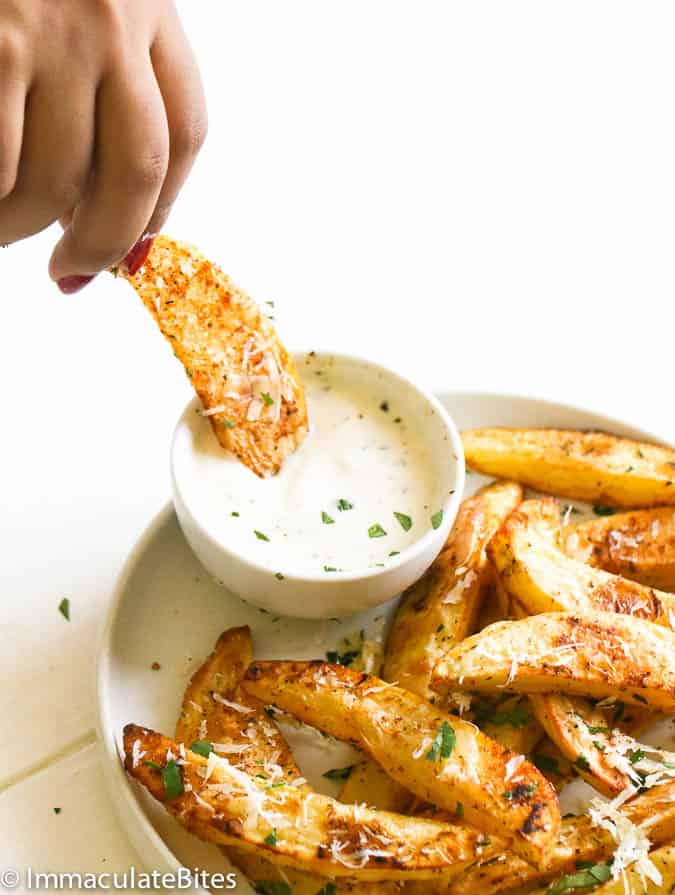 These are the perfect replacement for fried French fries. They are so good that I have a hard time not eating them right out of the oven. Make sure you make extra, so there are still some left when your guests arrive.
24. Carrot Souffle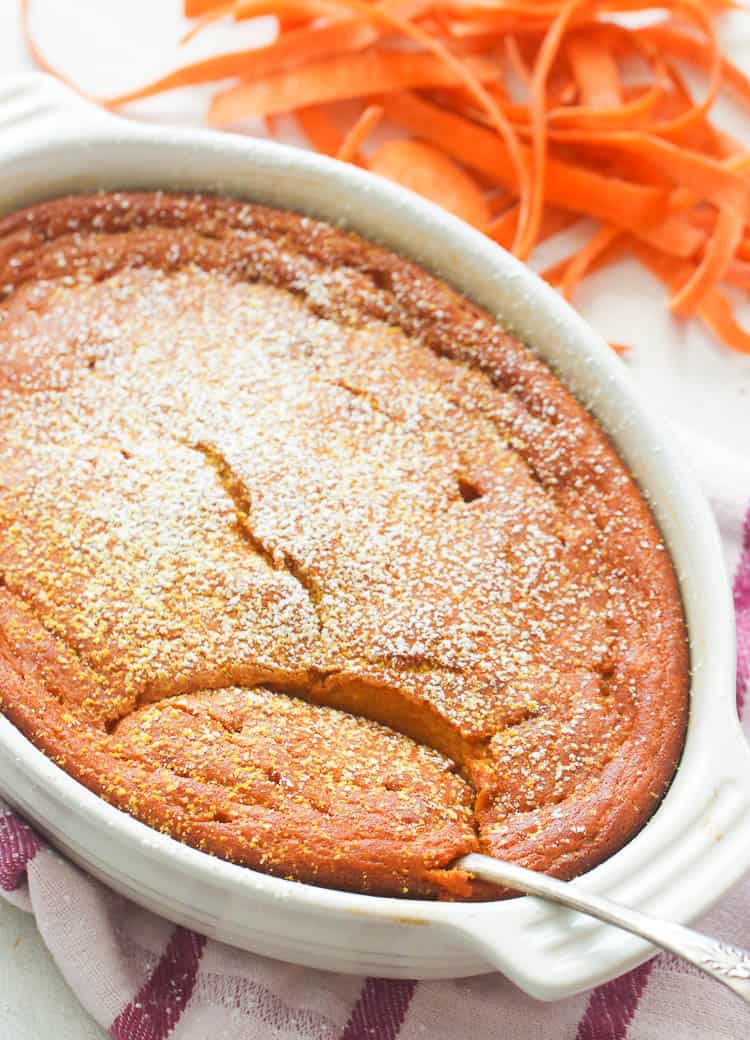 This is an effective way to get kids to eat veggies. It's a fluffy and melt-in-your-mouth side dish that can replace sweet potatoes if you don't happen to have them on hand.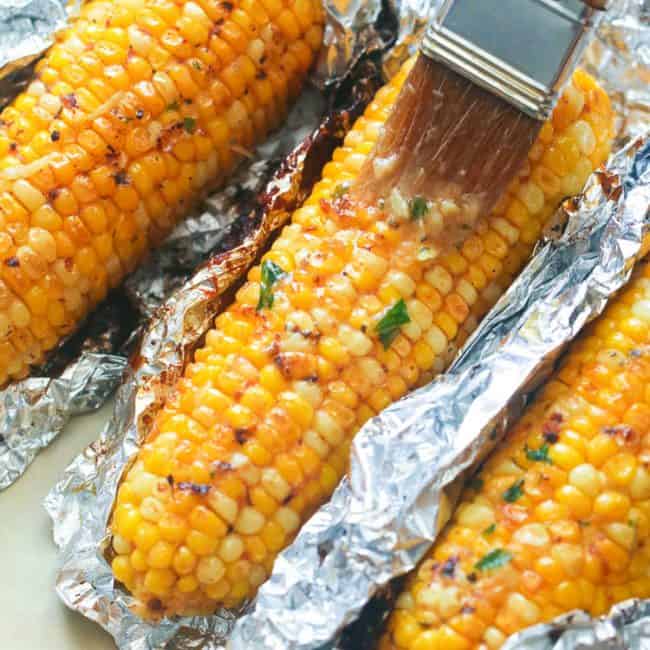 Print
BBQ Side Recipes
When planning for a cookout, we usually decide what meat we're going to grill, and the BBQ sides tend to be an afterthought. With summer well on its way and BBQ season already in full swing, it's a good idea to have a tried and true list of sides that are quick and easy.