Make your summer more fun with these 25 summer dinner ideas using fresh summer ingredients. Whether you're grilling outside or just want a refreshing drink to cool down after a long day, these recipes are exactly what you need.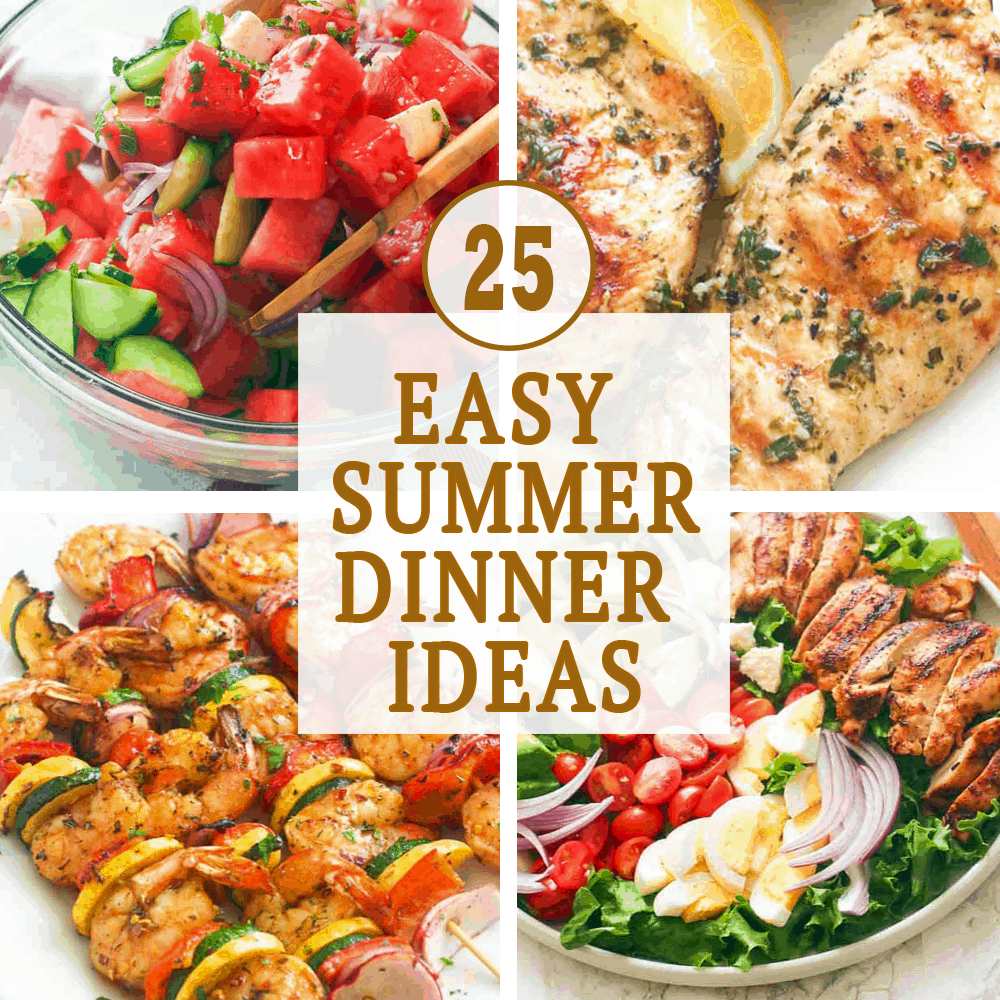 This season always reminds me of island getaways and events that are purely fun under the sun. But every summer, I also get excited with all of those fresh seasonal harvests. We're talking naturally sweet and healthy veggies and fruits that are also pocket-friendly.
So I came up with a menu that you could easily make for yourself or for your family.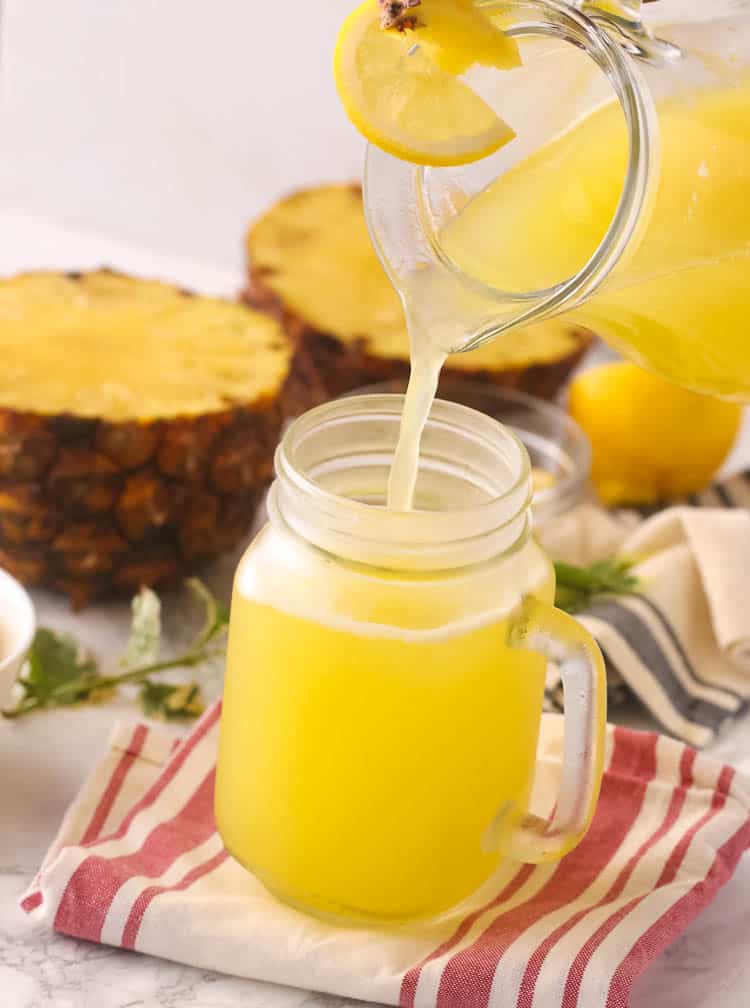 I definitely like summer for gatherings, food, and most definitely refreshments! You see, I love to eat tropical or seasonal fruits because they're healthy and natural. I like to make fresh juice out of it, too!
So, for this, you'll only need fresh pineapple (let me show you how to cut a pineapple HERE), water and lemon. Simple, right? Use your blender and strain to get the clear juice and add ice. And VOILA!
2. Pan-Seared Oven Roasted Steak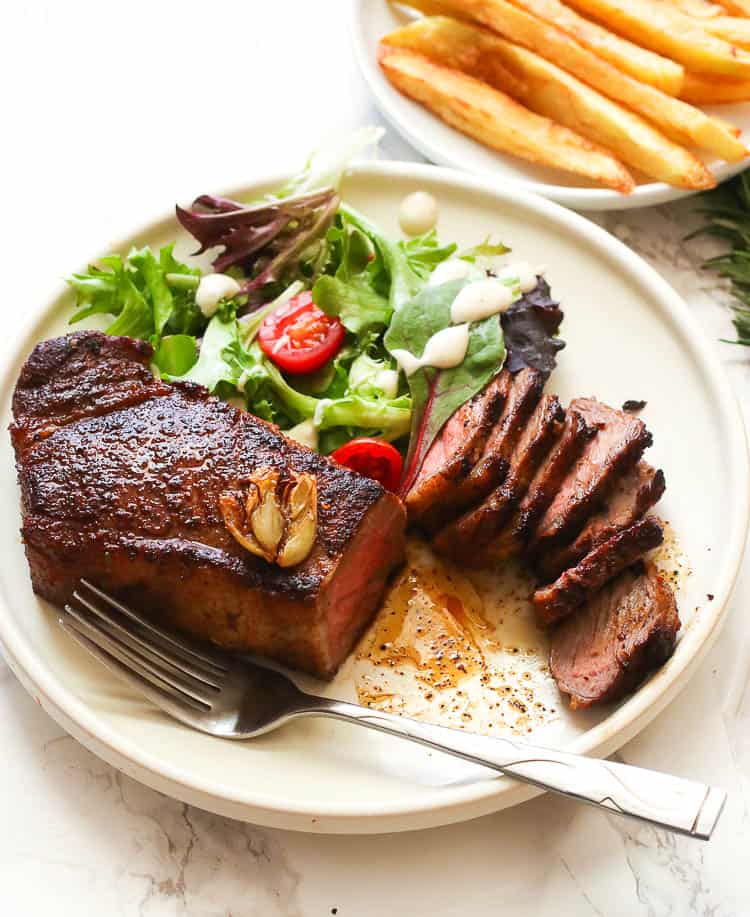 Smokey and savory seasoned roasted steak that's seared in aromatic garlic, rosemary, and butter. Even better, with a pantry staple seasoning used to add a kick of robust flavors into it!
You won't ever need to go to your favorite restaurant to have a fancy dinner like this one.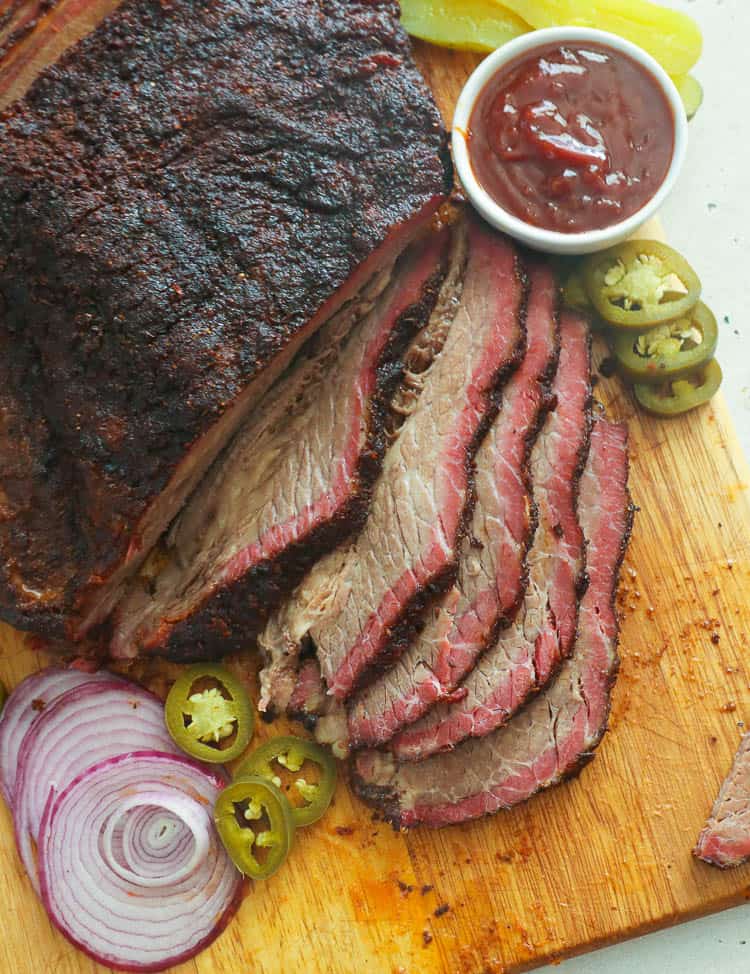 This made into my list of summer dinners. Why? Coz, it might take a little of your patience to make this but I'm sure it'll all be worth it!
You'll be devouring this one in minutes and you won't even notice it. Plus, you'll only need simple ingredients to make it. Mine is just brisket, salt, and my ever-trusted Immaculate Bites Creole Seasoning.
Side it with your favorite roasted vegetables, pickles, and even mashed potatoes. Dig in!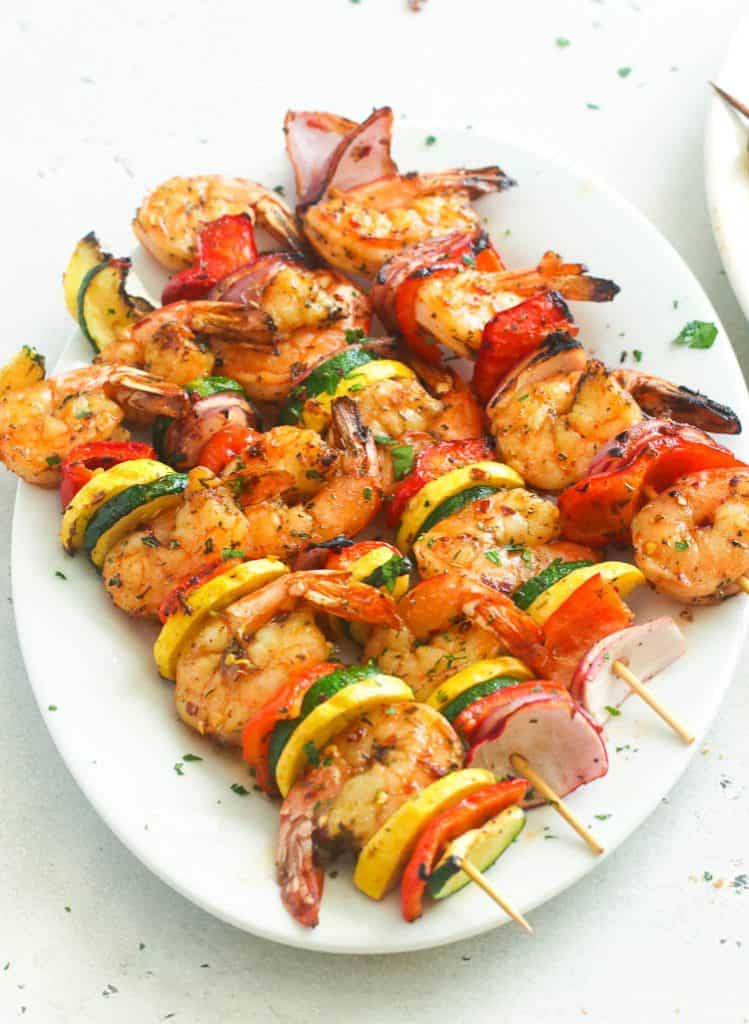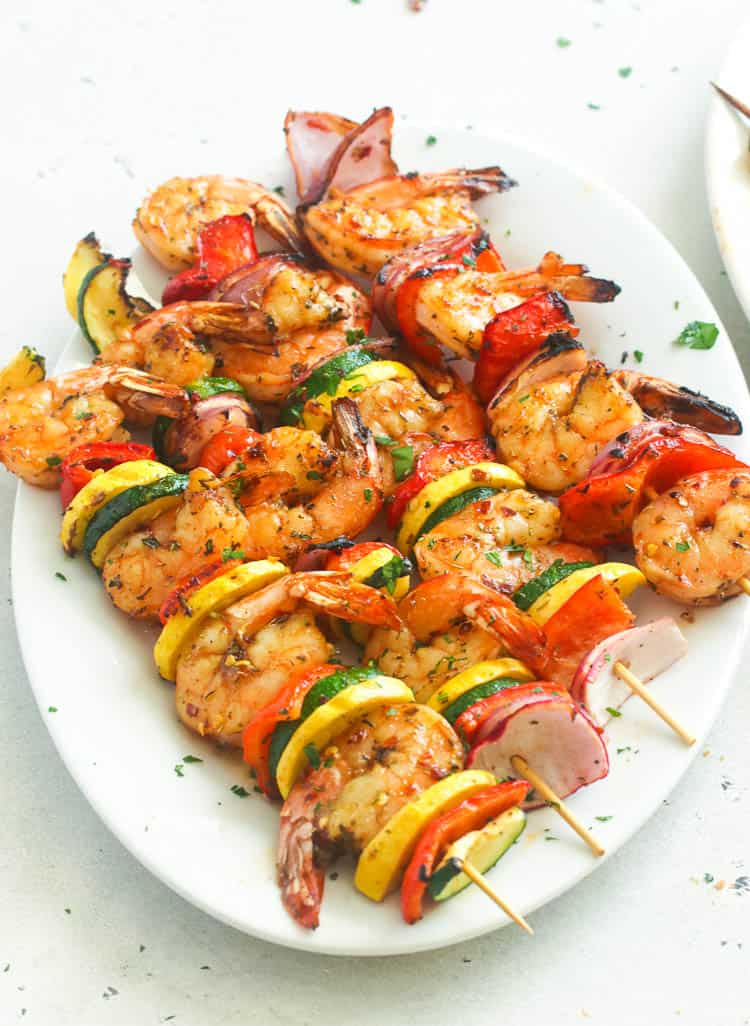 Need a quick and easy-to-make dinner so you can chill right after? This dish is the answer.
All you have to do is marinate the shrimp in flavorful seasoning, skewer it with summer harvest vegetables, set up your grill, and cook!
You can even ask your friend or relative to do the grilling for you. See? It's that easy, you'll be eating your "high protein and nutritious dinner" in no time!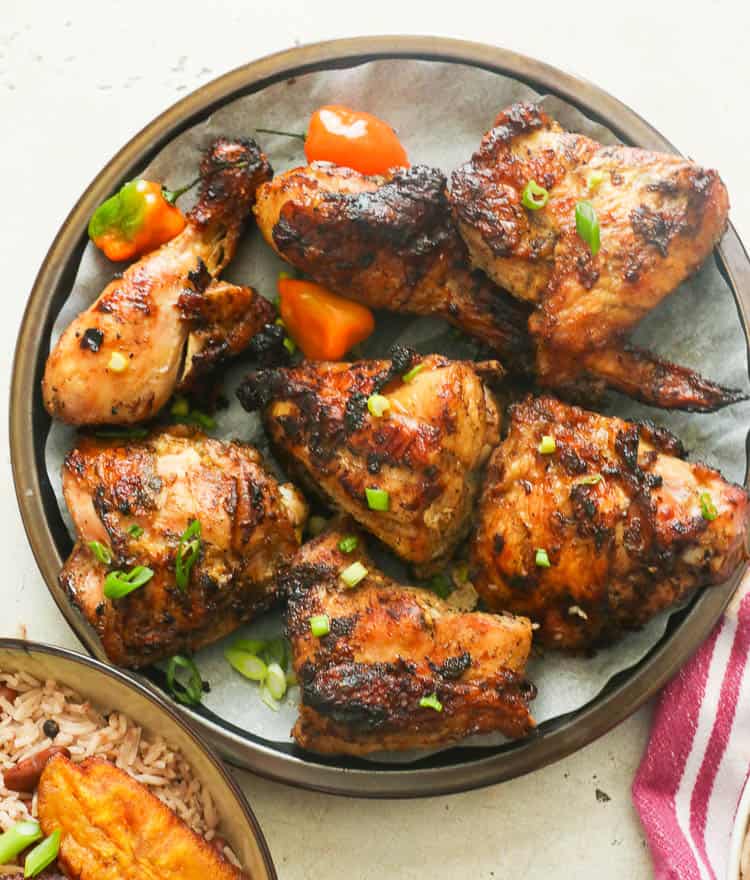 The name describes this dish. It's a chicken soaked in an authentic Jamaican Jerk marinade that is a mix of tangy-sweet (coz of the pineapple) and bursting with flavor and spice! A perfect dish for a backyard dinner with friends or family.
6. Steak Tips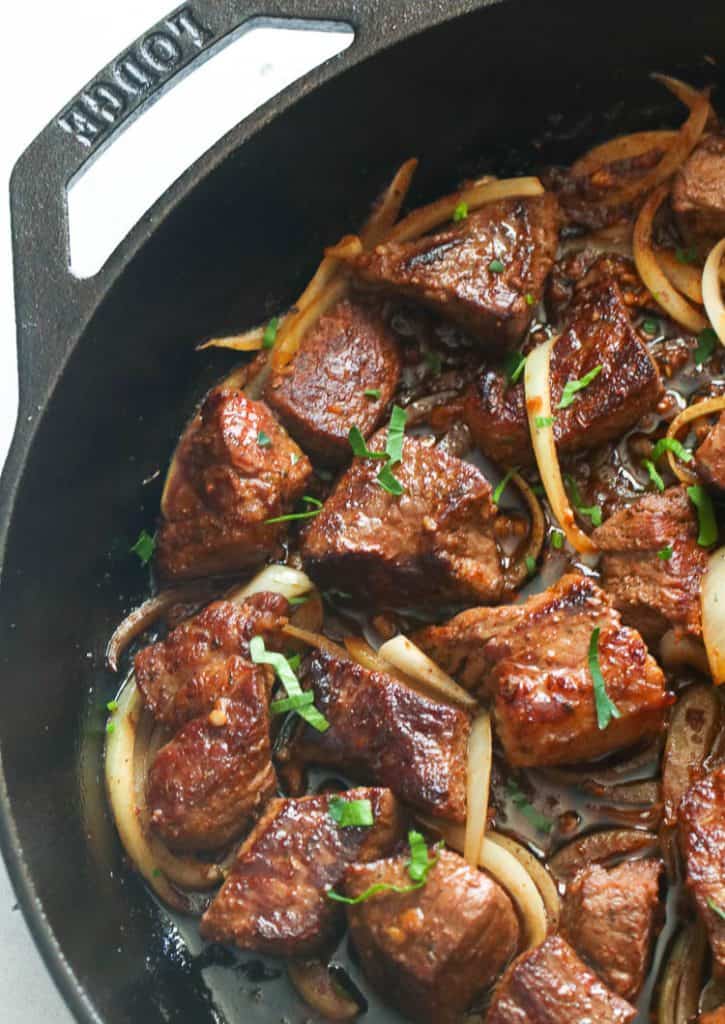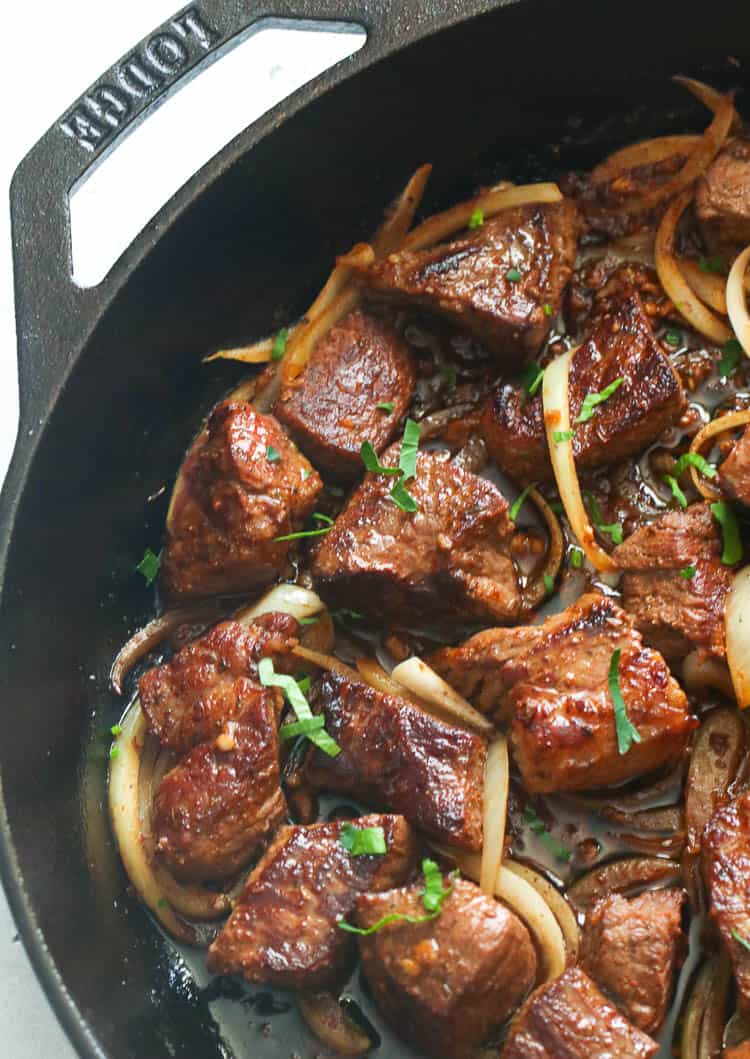 I think that you already noticed it, I love steaks! That's why I'm adding this to my list of summer dinner ideas.
What I love most about this dish is that it cooks and absorbs flavor fast and I can either eat it as a main meal or serve it as an appetizer.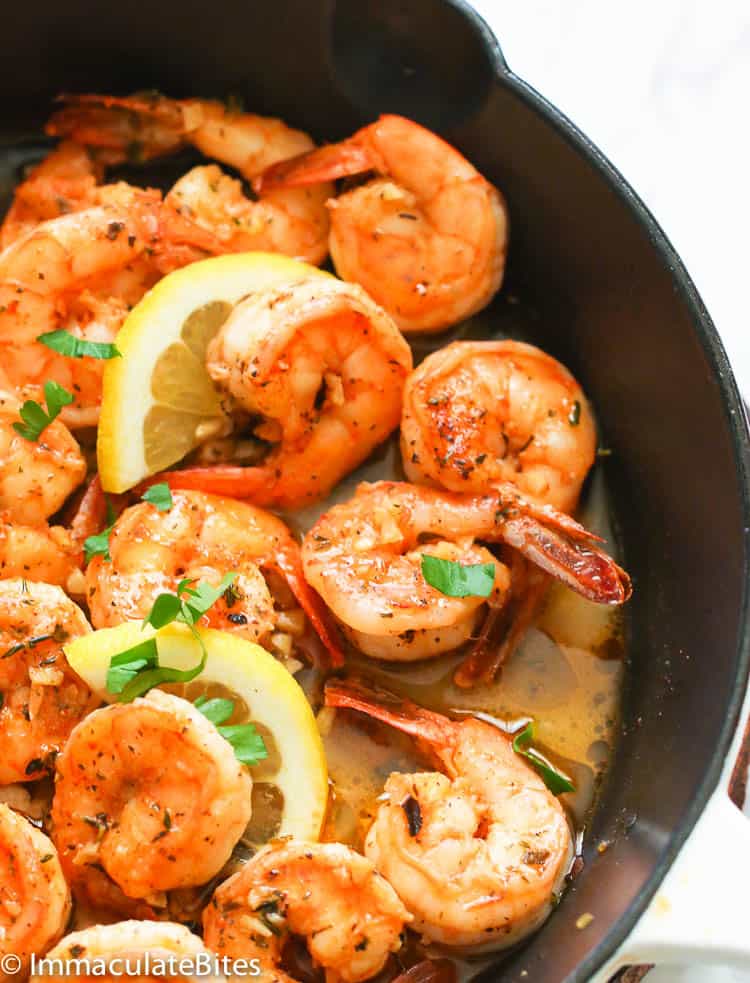 This buttery, lemony, and savory shrimp is a versatile dish and definitely a must for the summer dinner menu. What makes this dish stand out, is the rich tangy-savory sauce and it all comes ready in just 15 minutes!
You can serve this over pasta, rice, or have some bread to mop up that lip-smacking good sauce!
Not just your ordinary fried chicken, this recipe of mine made it to my list because it's simple without compromising the taste. And the not-so-secret ingredient?
The hack is in marinating it in buttermilk and dredging it well with seasoned flour mixture just before frying. Easy! And you can match these crispy chicken with my Buttermilk Biscuits for a satisfying summer dinner.
9. Cube Steak and Mushroom Onion Gravy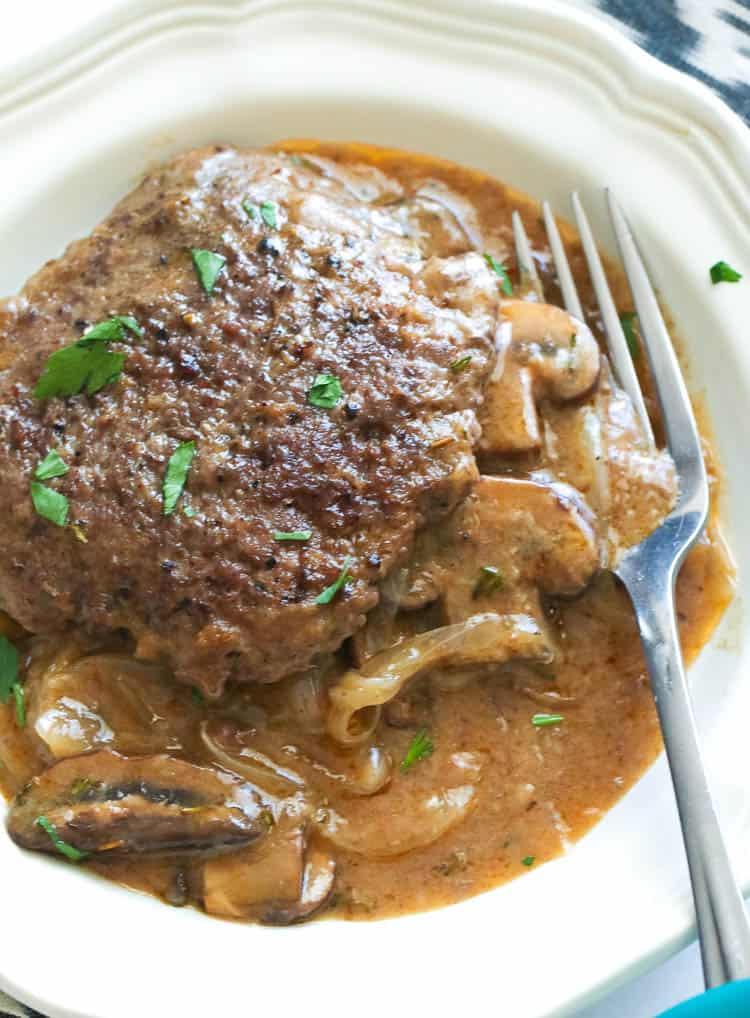 "Minute Steak" cooked in a savory mushroom and onion gravy. A sure win both in preparation and cooking. Scrape the sauce with these dinner rolls or top it on mashed potatoes, steamed rice, and green beans with bacon. Now that's what you call dinner!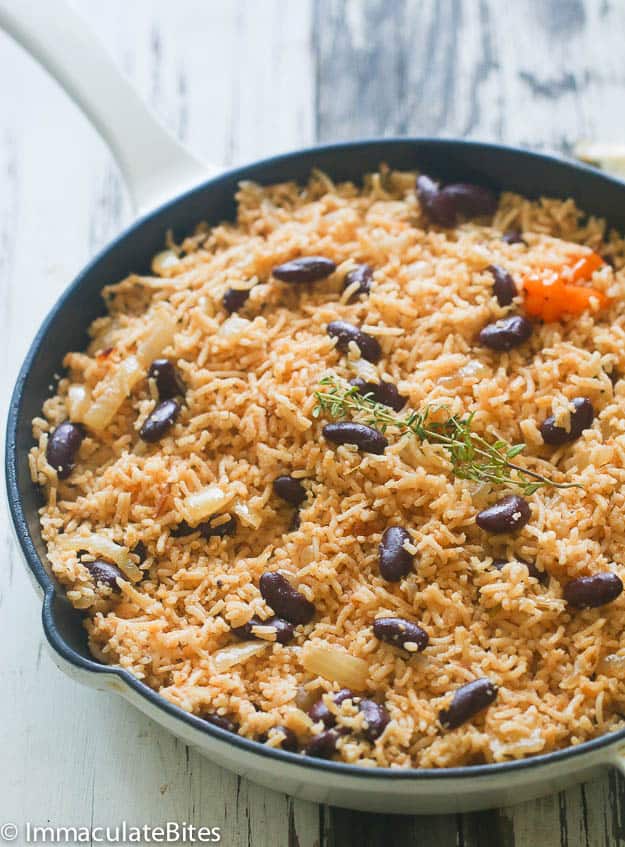 This nutritious and savory dish combines Caribbean flavors of coconut milk, garlic, onion, and scotch bonnet pepper in one pan.
You can even make it vegan by just replacing chicken stock with vegetable stock, and go meaty by adding your choice of meat in it. Voila! Instant one-pot meal!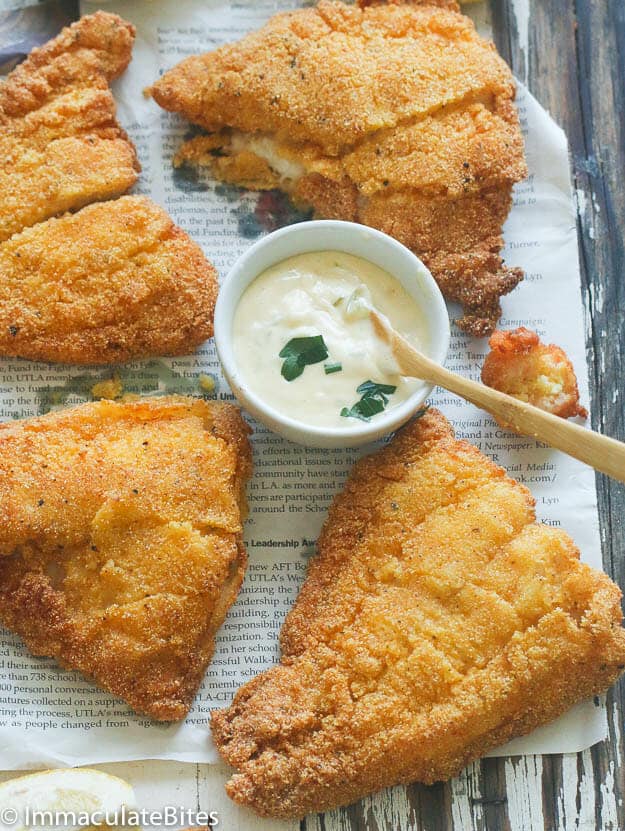 A simple yet favorite dish of mine. This Southern Fried Catfish made it to my summer dinners list because of my fondness for it.
This fried fish is dipped in buttermilk and coated in a spicy well-seasoned cornmeal mixture. Have it with steamed seasonal veggies or even this Broccoli Salad, coleslaw, and hush puppies! Don't forget your tartar sauce to dip it in.
12. Chicken Francese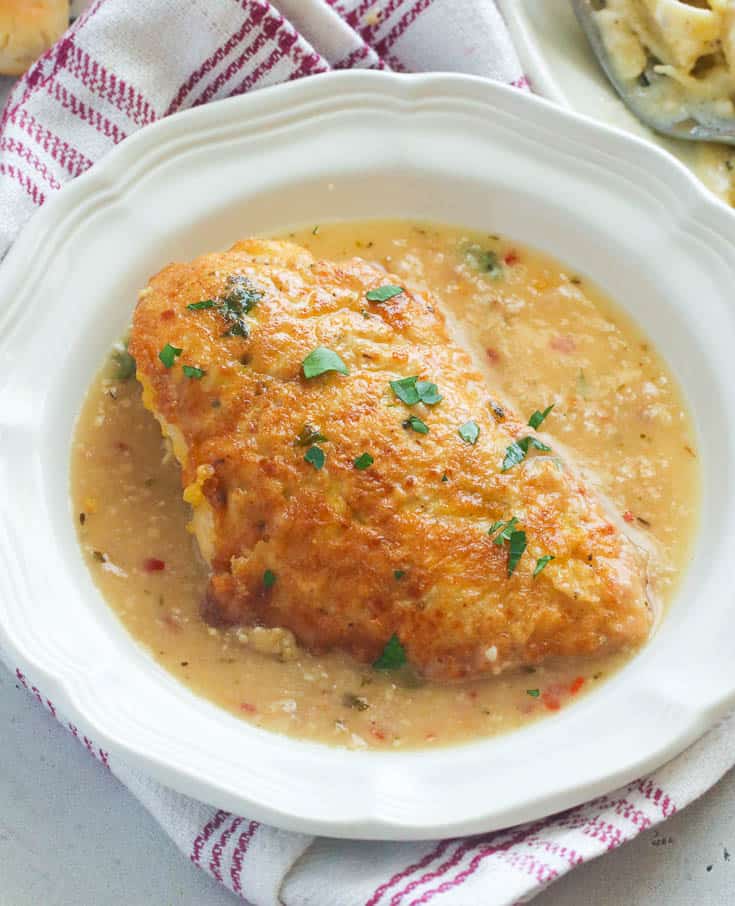 Fancy name, right? Luckily, you don't need to pay hefty cash to have this one because you can easily make it at home in just 20 minutes.
You'll get a savory, rich and tangy dish that is intensified by a pour of white wine, and then the sauce is reduced to a silky consistency and that's it!
No available wine? It's alright, you can use chicken broth for it.
13. Grill Tilapia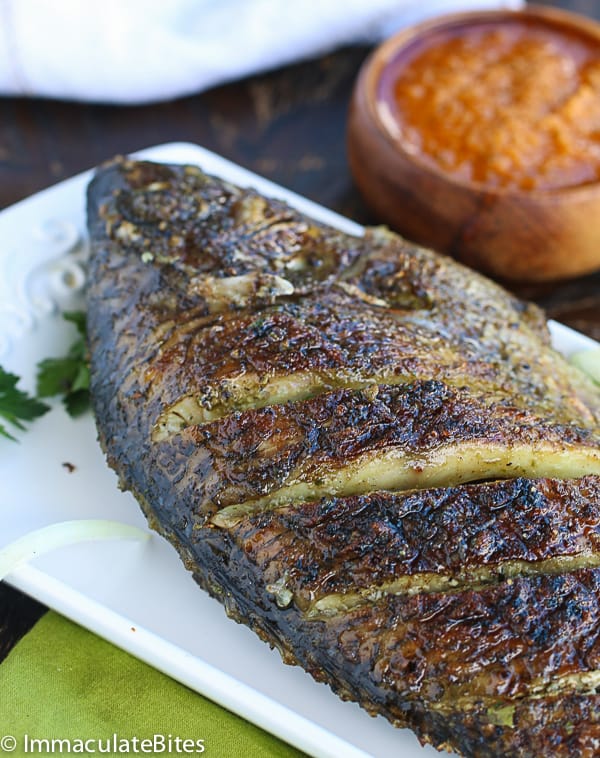 What sets this dish apart from other grilled fish is its spicy-hot dipping sauce! Of course, the grilled fish itself is already flavorful, but eat it with the dipping sauce? Then you'll be amazed how the refreshing, savory, and spicy flavors in your mouth marry well together.
14. Shepherd's Pie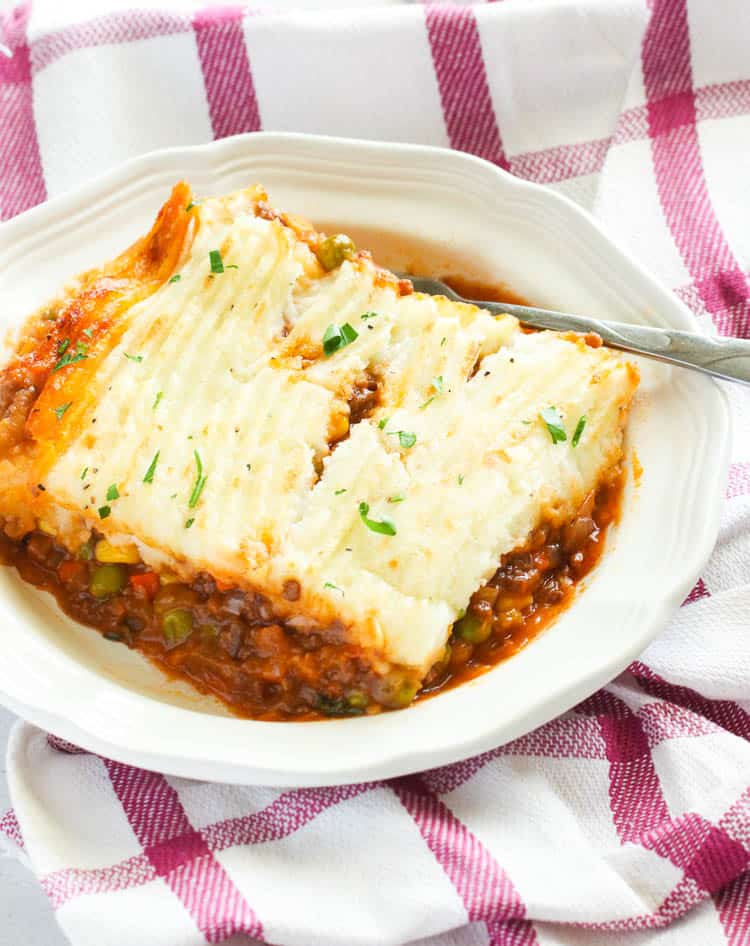 This hearty dish is a holiday favorite but, today I'll be including it in my "summer dinner ideas" coz, Why not?
It's made of well-seasoned ground beef and veggies that are then baked with a layer of creamy-savory mashed potatoes on top! A crustless meat pie comfort food! Have this along with steamed veggies and garlic bread for a really satisfying evening meal!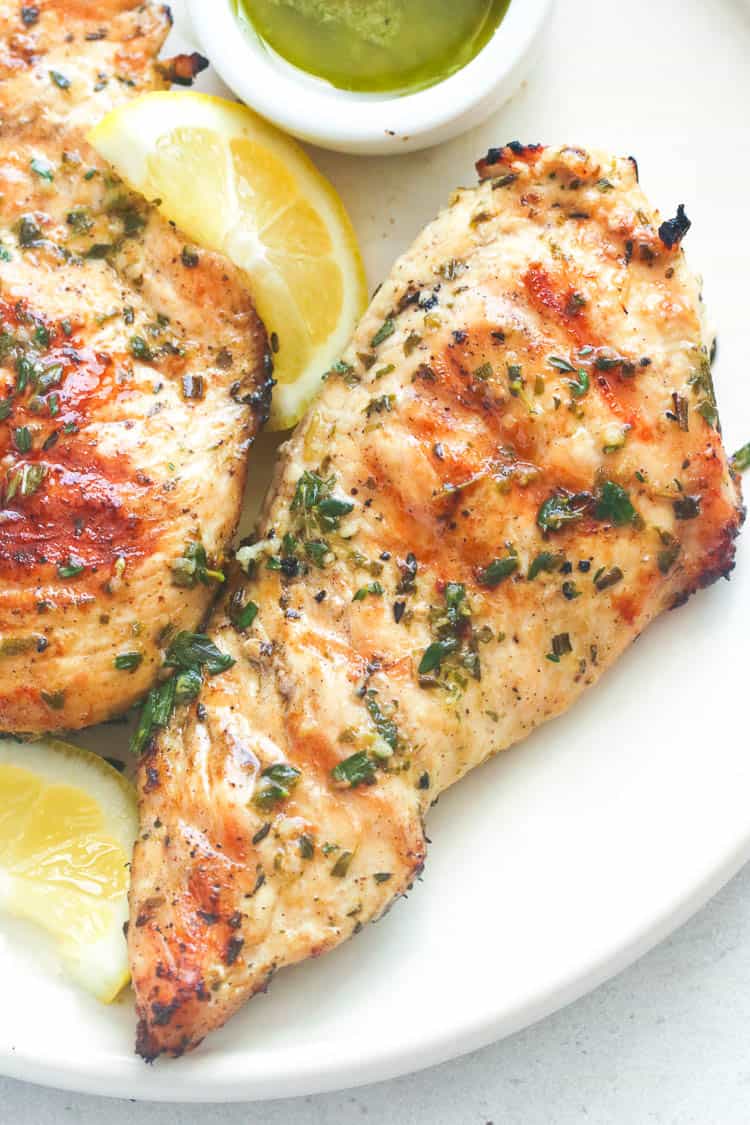 A savory and healthy chicken recipe marinated in parsley, garlic, marjoram, and other fresh herbs and spices and then grilled to perfection.
It is also versatile that you can eat this on its own or add to your favorite salad, sauteed seasonal veggies, and of course even on steamed rice.
If you have leftovers (which I bet you won't have 😏), you can use them to make a delicious wrap too!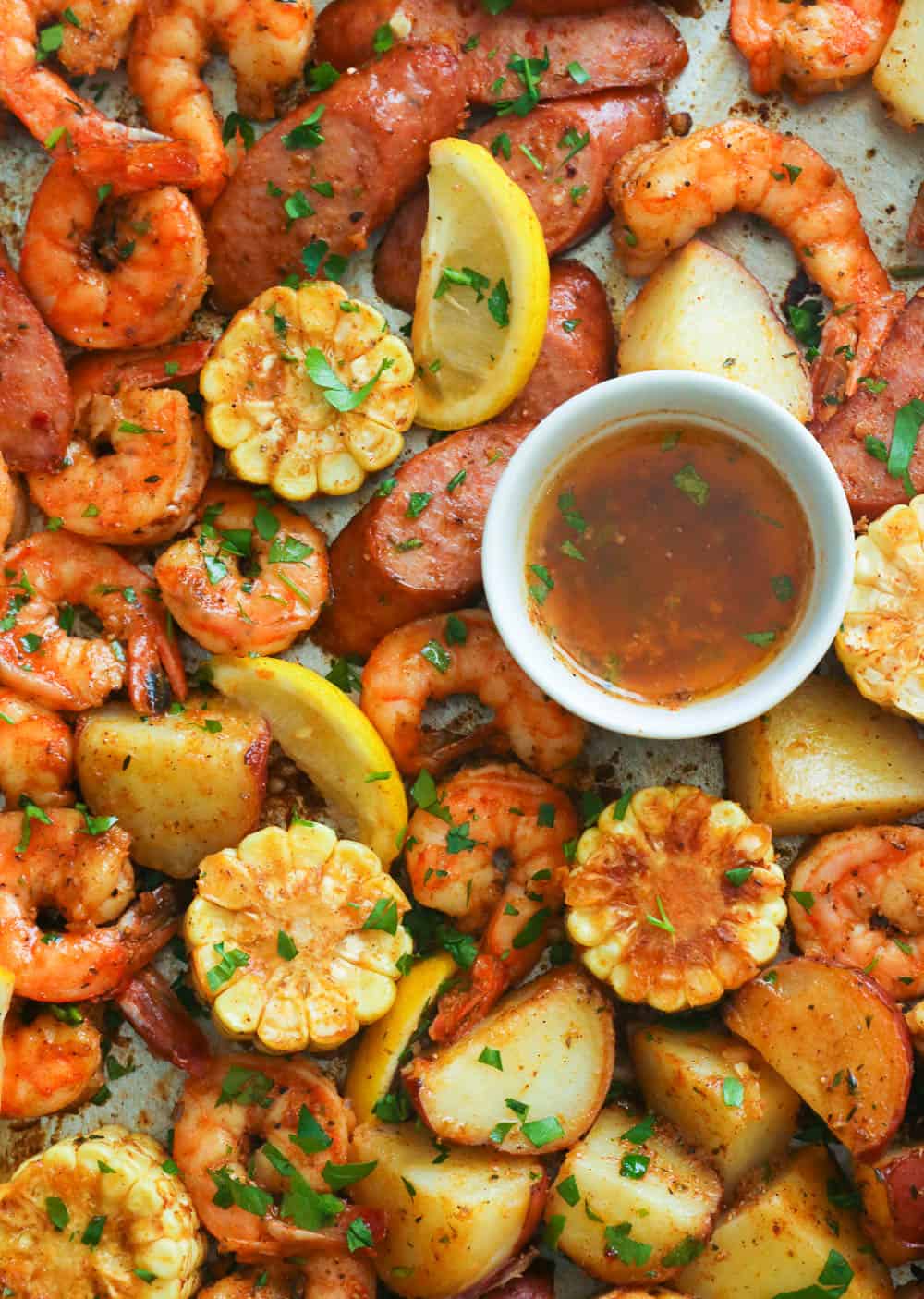 This classic Cajun boil dish will be gone in an hour after you serve them! It's seasoned with creole seasoning (truly a must) to get that distinct flavor.
And you see, this one here is not your usual kind of shrimp boil. I have a different style of making it! Click on the link to find out.😉
17. Cajun Chicken Avocado Salad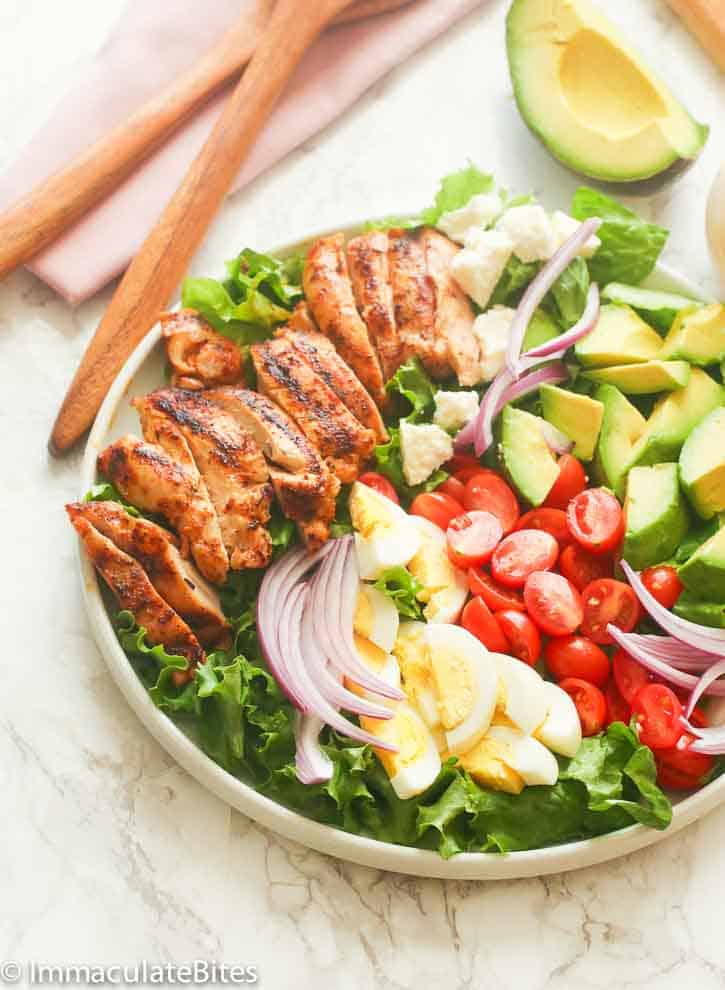 A refreshing, flavorful, and meaty salad that I added to my list of summer dinner ideas. It's healthy and it has avocado! My favorite!
You know these ingredients add a different level of flavor to your salad when they are in season. And, you won't miss the meat in this dish because this one has pan-seared juicy chicken that is flavored with Cajun seasoning.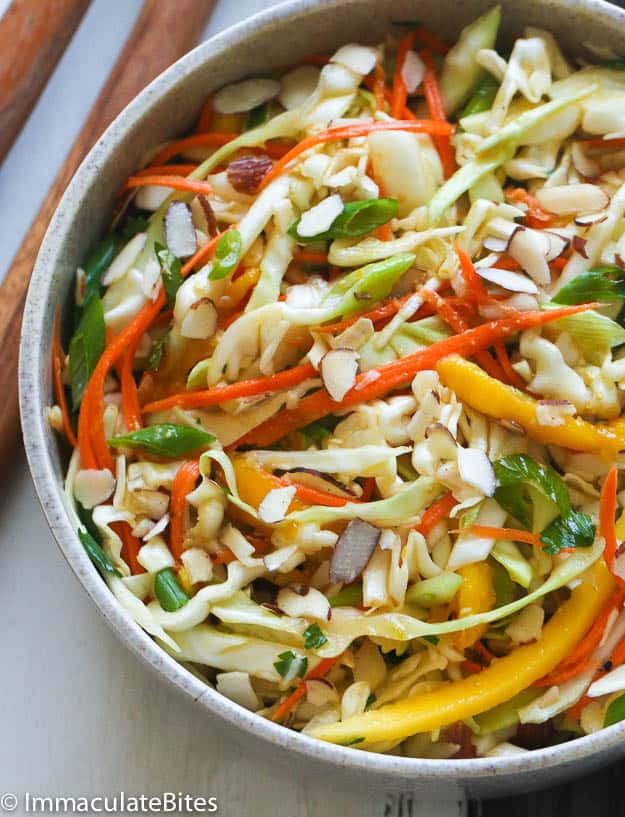 There's nothing like this Caribbean Coleslaw recipe. All the good qualities in food are here.
It has texture coming from napa cabbage and nuts. Flavors that are savory, sweet, and tangy because of the spices, herbs, and fruits. Last but not the least, it's the healthier version of that coleslaw that you know.
It's a perfect side dish for your grilled dishes or a healthy meal on its own.
19. Oven Roasted Corn on the Cob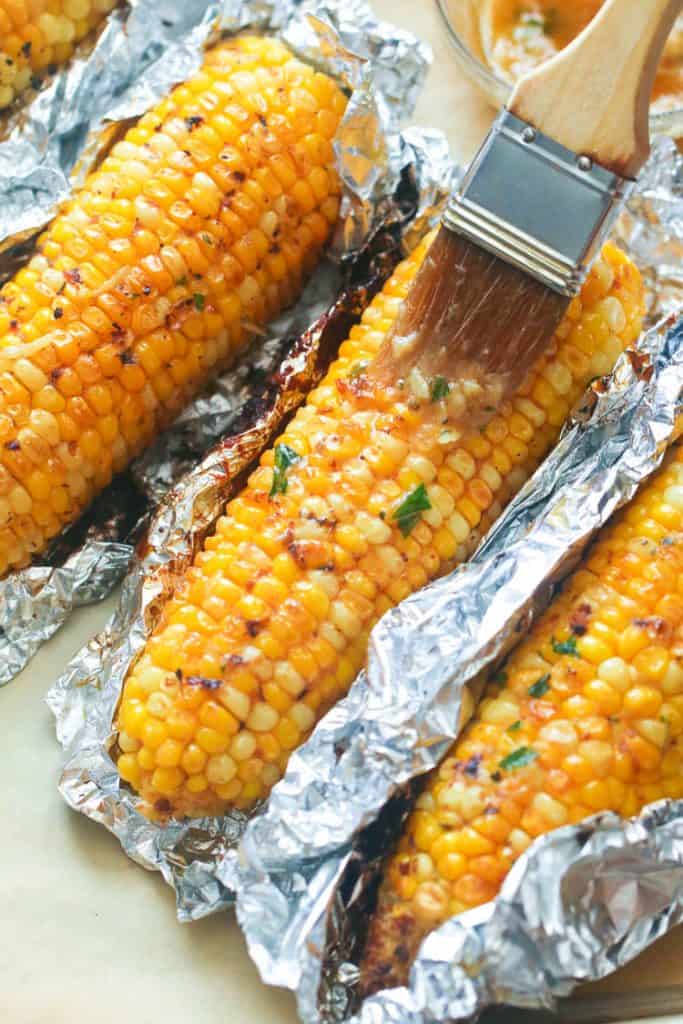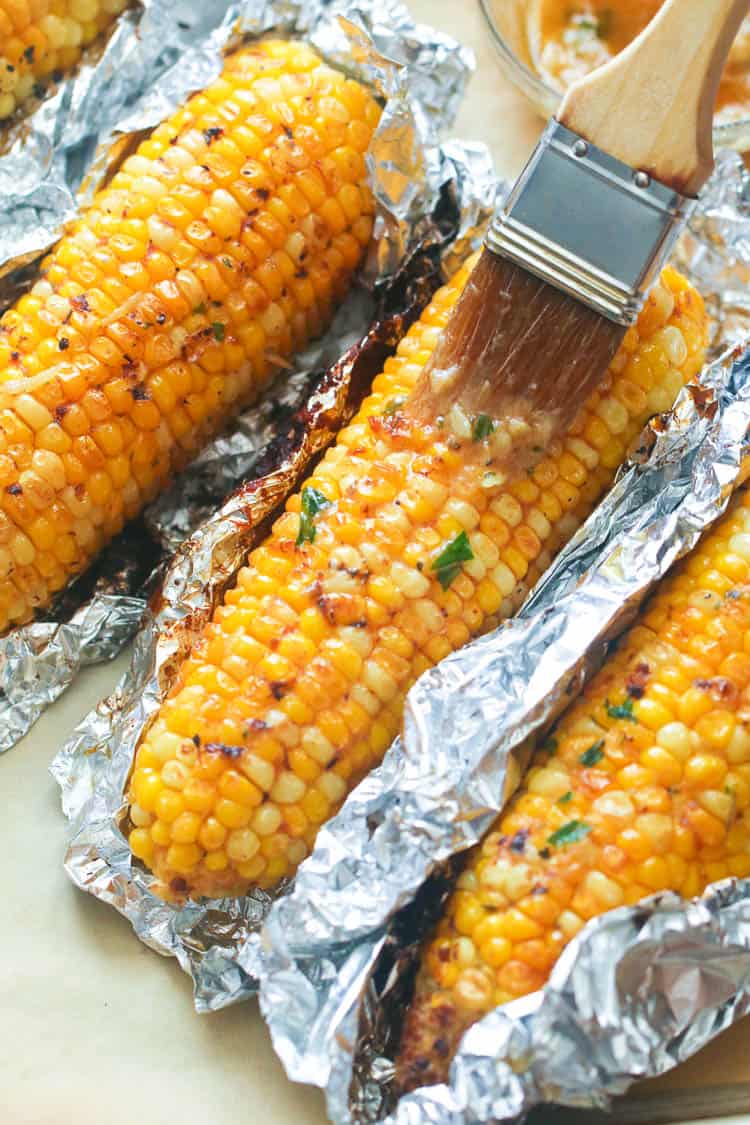 Freshly harvested sweet corn during summer is the best! I know corn eaters can relate with me!
Plus, it's really quick to cook, just brush a delicious homemade creole-garlic-butter all over the corn then roast!
It will always come out caramelized, juicy, and sweet with a savory taste coming from the seasoned butter. Gosh! This is making me drool!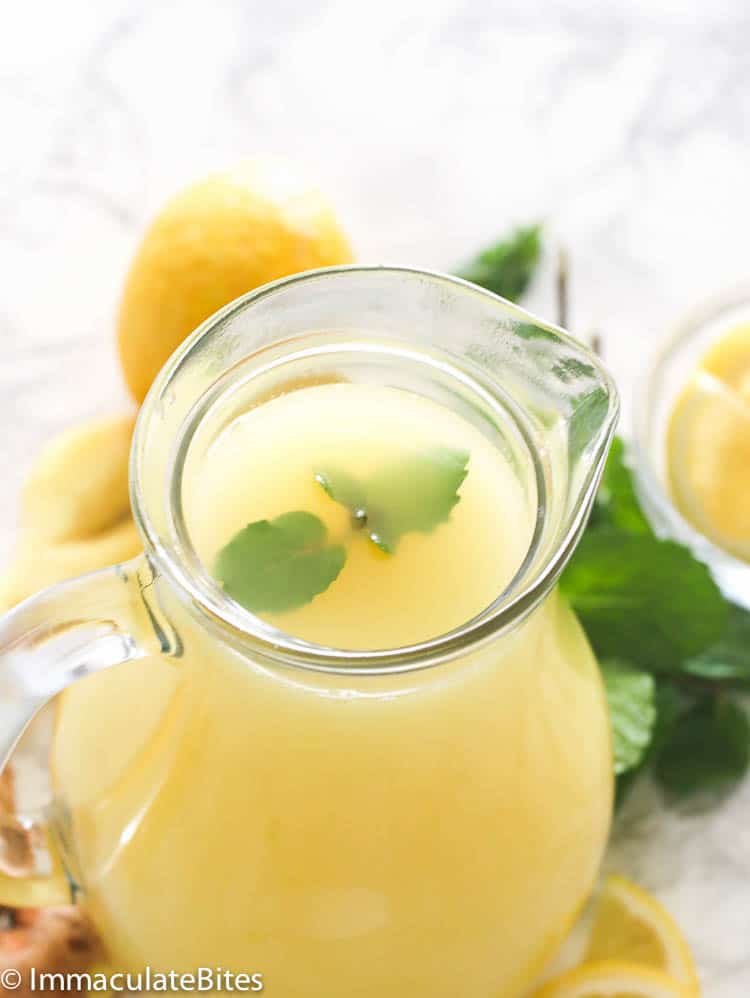 "Zingy, tangy, and refreshing thirst-quencher" is how I describe this drink. Say that one more time!😅
This is very easy to make, plus it can be served either hot or cold! And with just a few ingredients like lemon juice, mint, honey, and ginger, and a few stirs, you'll have one naturally detoxifying drink in every sip.
21. Tomato Bisque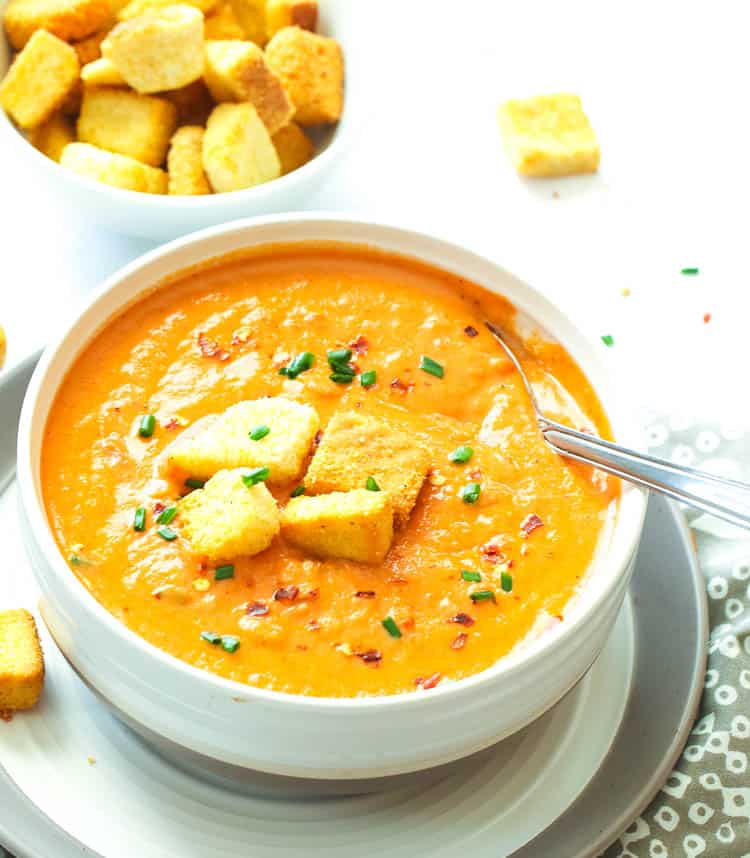 Bisque in summer? Why not, especially if it's made with fresh tomatoes? I also added Italian seasoning and fresh herbs that complement the flavor of tomatoes.
This creamy smooth dish makes a great starter for your summer dinner or a full meal on its own with or without an accompaniment.
22. Watermelon Salad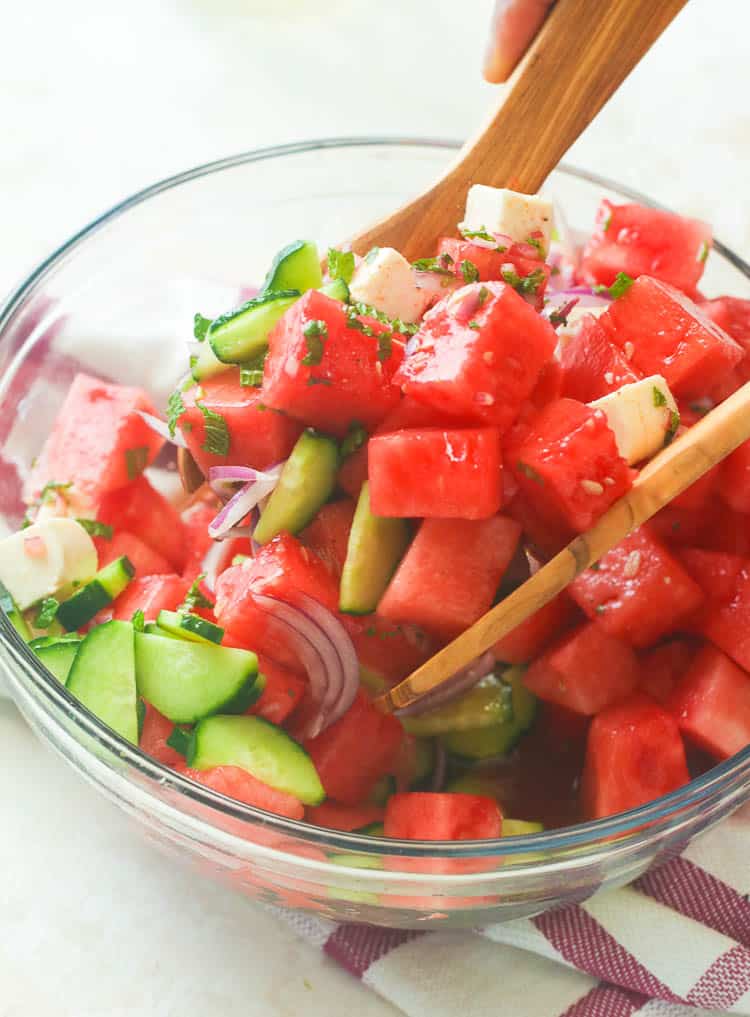 This healthy salad of watermelon is tossed together with cucumber, red onions, feta, mint, and a sweet-spicy vinaigrette. Very simple and easy to make! It's also a plus factor if you know how to pick the right watermelon for this salad recipe. Go check it out HERE.
23. Shakshuka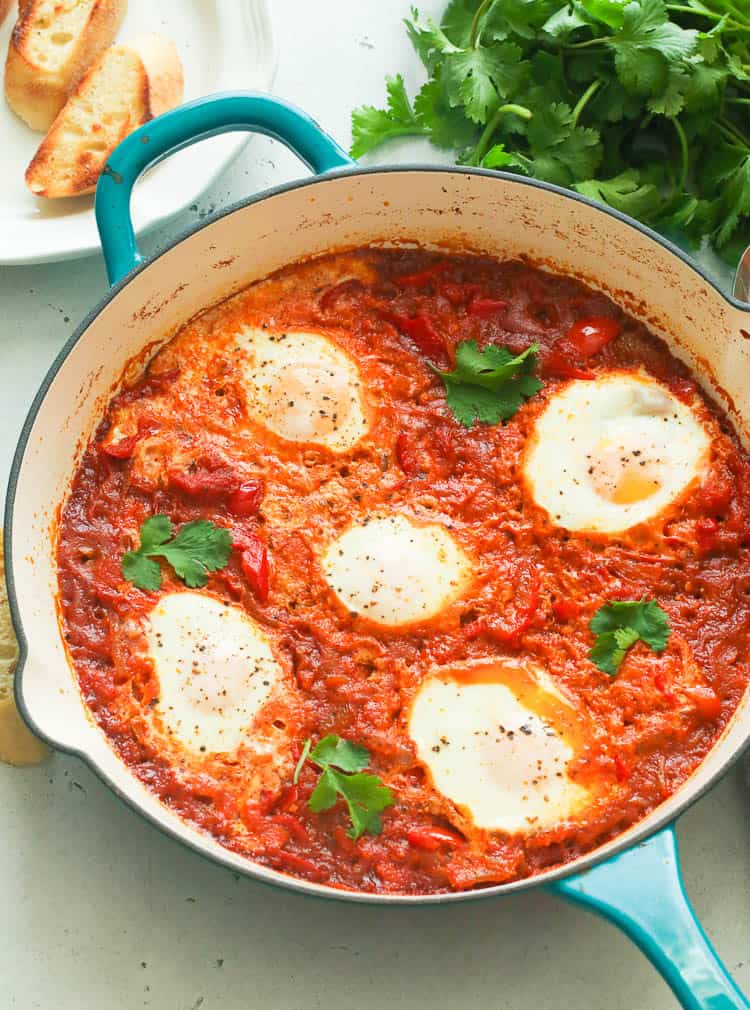 Nothing could be better than starting your summer mornings with a serving of this healthy middle eastern dish made with stewed tomatoes and egg.
I usually would have it with avocado slices and toasted bread, and I'm all set to conquer my day! Although, you can also pair it with other food like salads and pasta, too.
24. Squash Casserole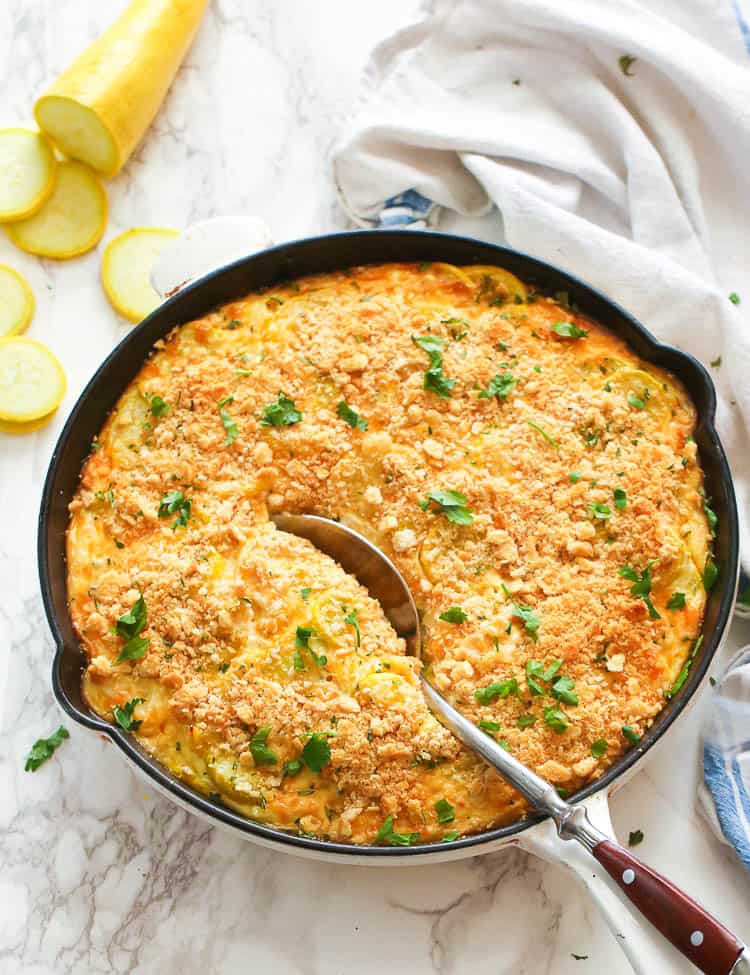 Although you can find squash year-round in grocery stores, they are actually one of summer's top produce.
This classic Southern casserole dish here is made with sweet yellow squash bathed in a cheesy dreamy yellow sauce and topped with buttery crackers.
A comforting side perfect for your grilled meat or basically any kind of protein at all!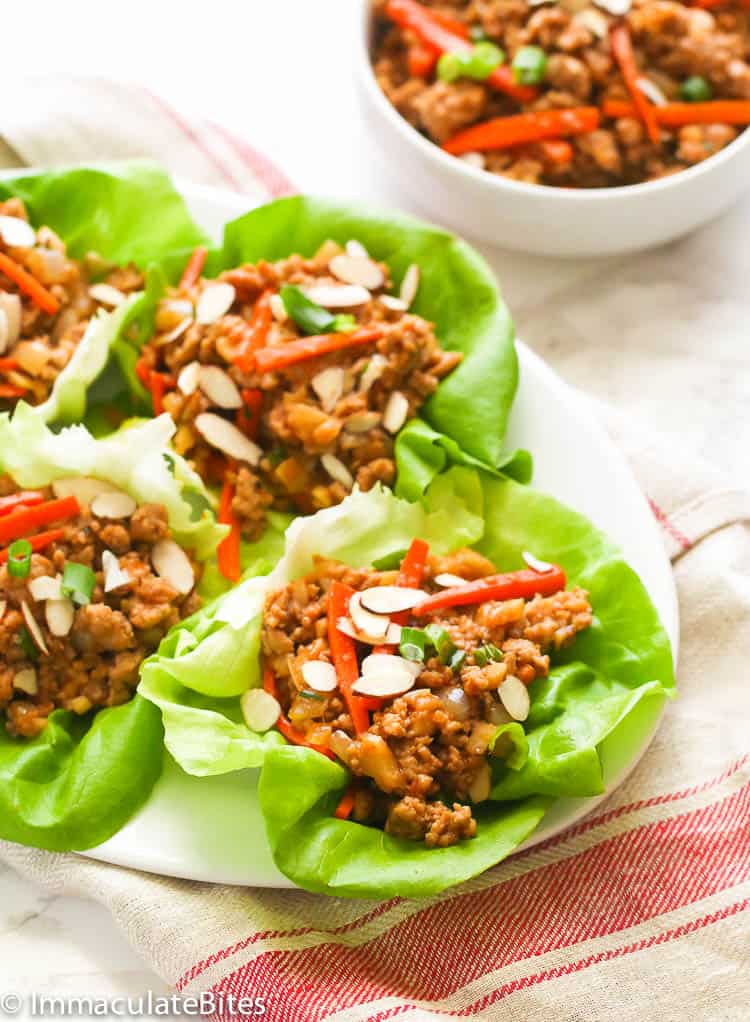 The last on my list of summer dinner ideas is this appetizer that doubles up as a main meal on its own.
This scrumptious lettuce wrap is made of sauteed minced chicken with ginger, onion, and garlic. Top it with almond slices, freshly chopped cilantro, and then a drizzle of delicious chicken sauce and you're one happy camper. That's a wrap! 😉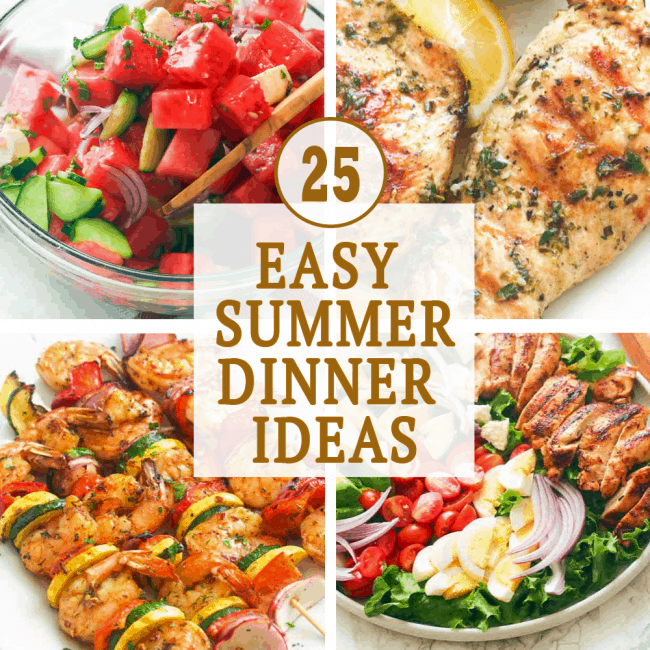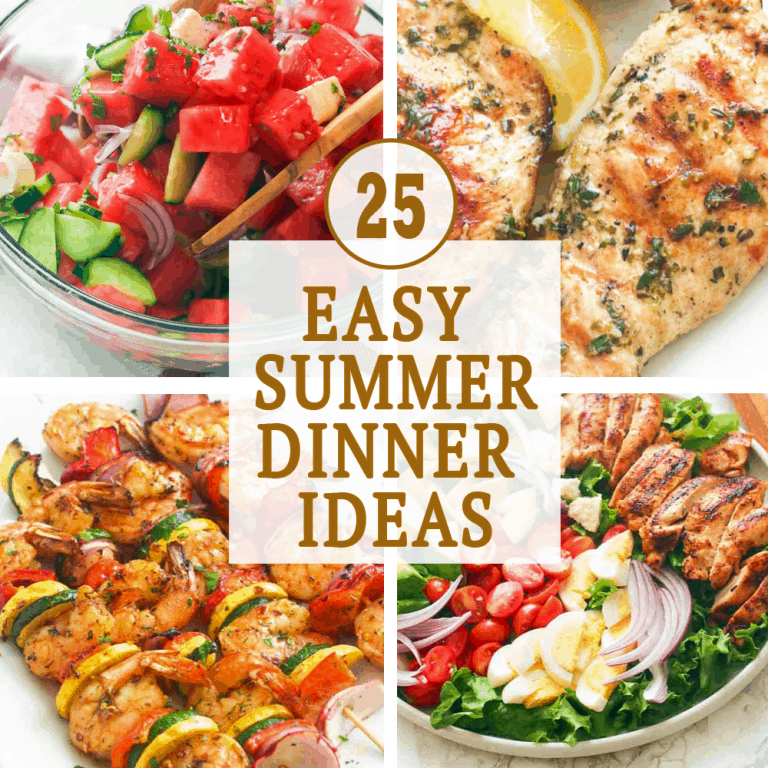 Print
25 Summer Dinner Ideas
Make your summer more fun with these 25 summer dinner ideas using fresh summer ingredients. Whether you're grilling outside or just want a refreshing drink to cool down after a long day, these recipes are exactly what you need.