25 Fabulous Tomato Recipes – Don't you just love the wonderful combination of the sweet and tangy flavors from fresh sweet tomatoes and tomato sauce? These recipes are extra healthy, flavorful, and delectable with the addition of tomatoes. Above all, working with tomatoes is a breeze because they blend perfectly with every single herb and spice available.
These amazing tomato recipes are guaranteed to make your dining experience more exciting because tomatoes are naturally juicy and delicious.
No wonder they add fantastic flavors to any dish, while we enjoy the added nutrients and health benefits as well. Amazing, isn't it?
I love these tomato recipes because you can easily customize them with your favorite herbs and spices without worry. After all, they go pretty much with everything, from simple herbs like thyme to a more complex seasoning like Sazon Seasoning.
They also make any dish fancy and festive in an instant. Take, for example, Shakshuka, which is just eggs simmered in tomato sauce. Oh yes!
So, I've compiled 25 Best Tomato Recipes that are sure to entertain and impress everyone. With various options to choose from, including salad, stew, soup, and pasta! Quick and easy to make yet so delicious you'll want to make them all the time.
FAQs
Tomato Salad Recipes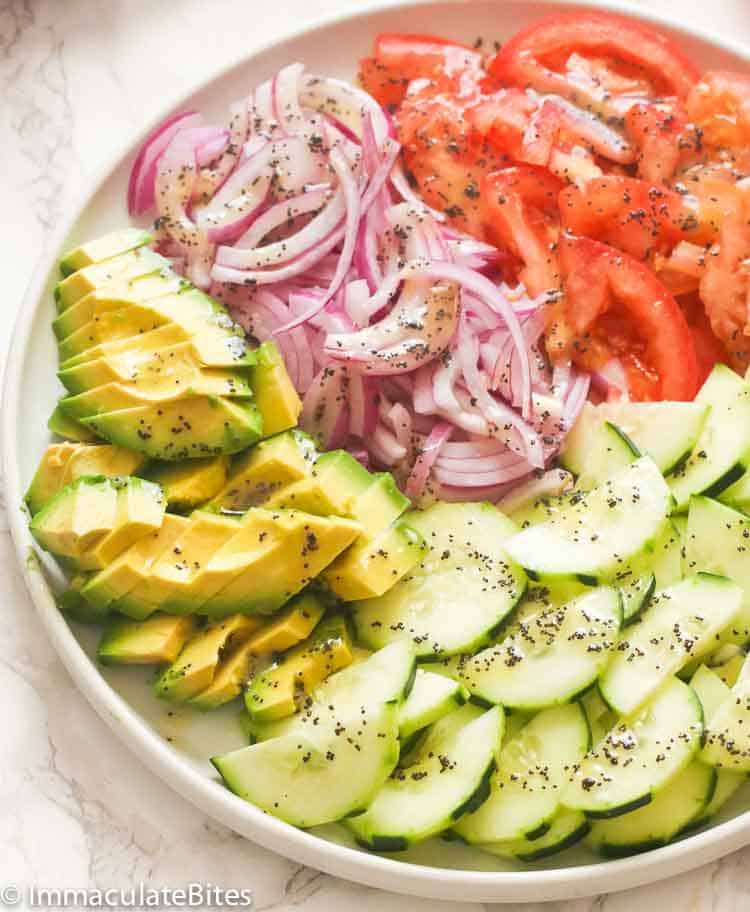 This Cucumber Tomato Salad recipe is sure to excite your tastebuds with its sweet, tangy, and garlicky dressing. It is made with fresh veggie slices such as Roma tomatoes, red onions, cucumber, and avocado. Light and straightforward yet healthy and refreshing. ❤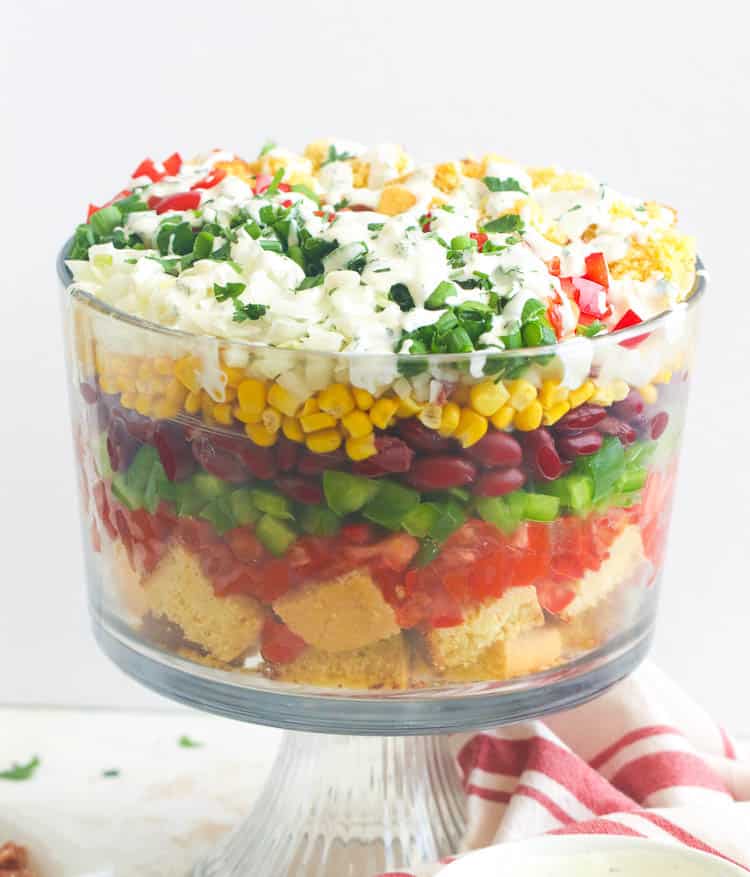 Who wouldn't fall in love with this Cornbread Salad and its fascinating layers of cornbread, beans, corn, and other fresh produce such as sweet tomatoes and bell peppers? But it doesn't just end there. The generous serving of ranch dressing on top truly embodies comforting, healthy goodness.
3. Greek Salad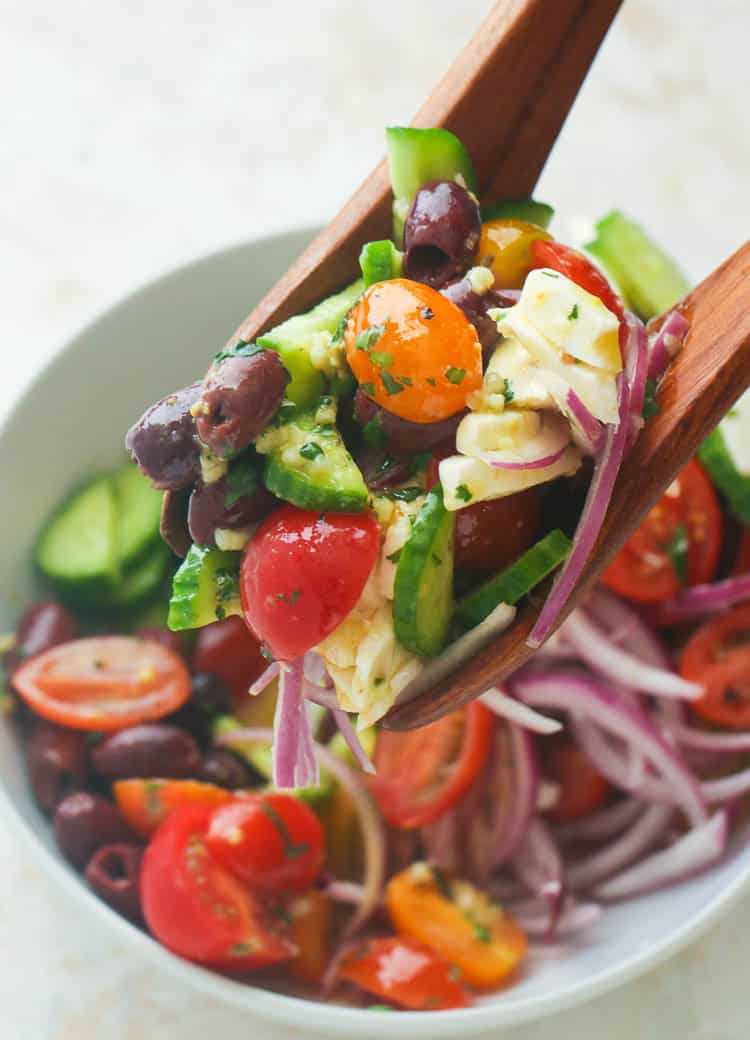 Prepare to be amazed by this Greek Salad and a special lemon-mint dressing that is ready to impress all who see and taste it in less than 10 minutes. Not only is this salad loaded with fresh produce, but it's also brimming with cheesy goodness from the feta cheese. Truly, one of the best tomato recipes that you can try. 😉
Soup Recipes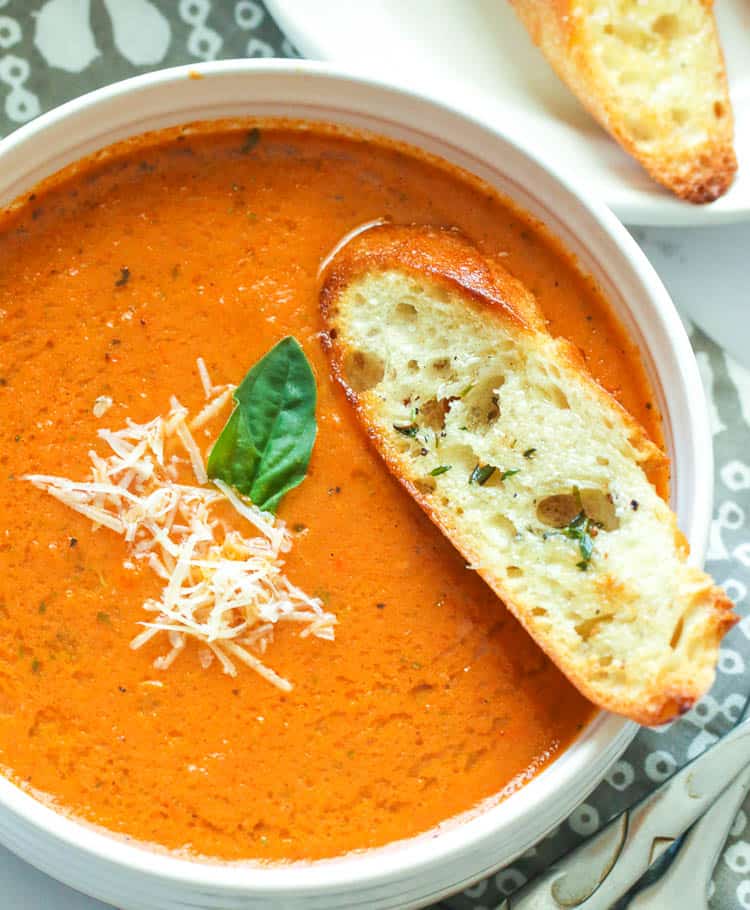 If you're looking for an amazing soul-warming soup recipe, then this Tomato Basil Soup here will definitely fit the bill. You'll surely love this creamy soup amped up with coconut milk, Italian Seasoning, fresh basil leaves, and Roma tomatoes. And, of course, the added heat from pepper flakes is genuinely comforting, too.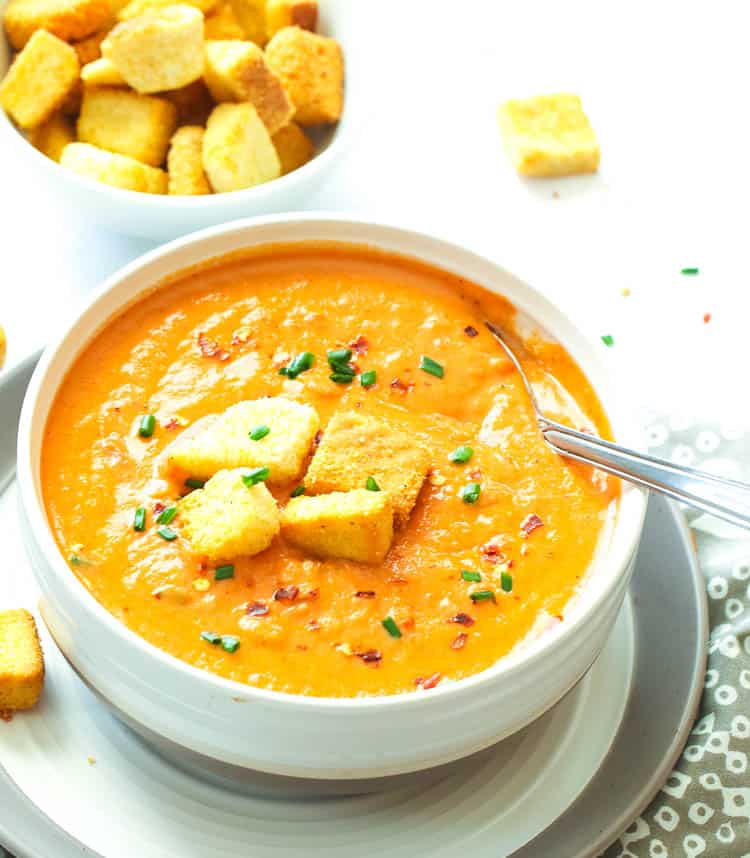 Are you out of fresh tomatoes? Worry not, because this tomato recipe also works well with canned tomatoes. Besides its smooth and creamy texture, you'll also love its savory and rich-tasting herb-infused broth. And if I were you, I'd top it off with Homemade Croutons or pair it with Garlic Bread for the perfect comfort food experience.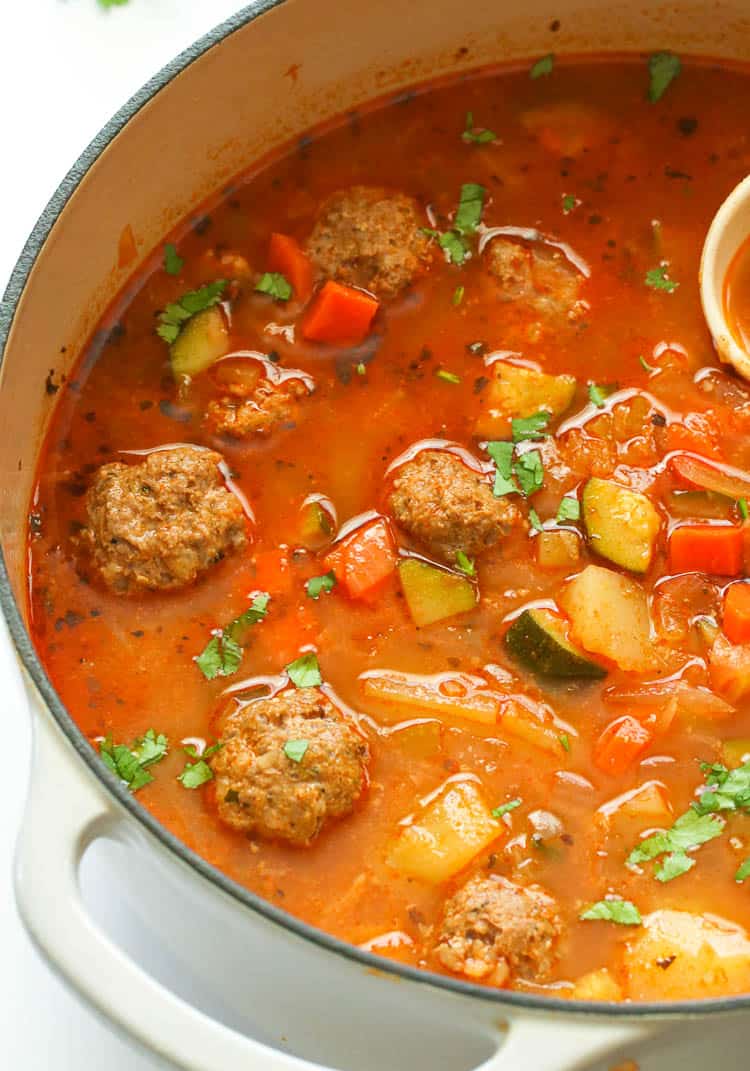 And, of course, this Albondigas Soup recipe definitely has its place on the list of the best tomato recipes as well. It is loaded with Mexican meatballs made with spiced ground meat and cooked rice. Then simmered in a pool of hearty and well-seasoned tomato-based soup. And to amp up the flavor, I usually throw in a dash of cumin and paprika. 👌
Tomato-Based Stew Recipes
7. Chicken Shrimp and Sausage Gumbo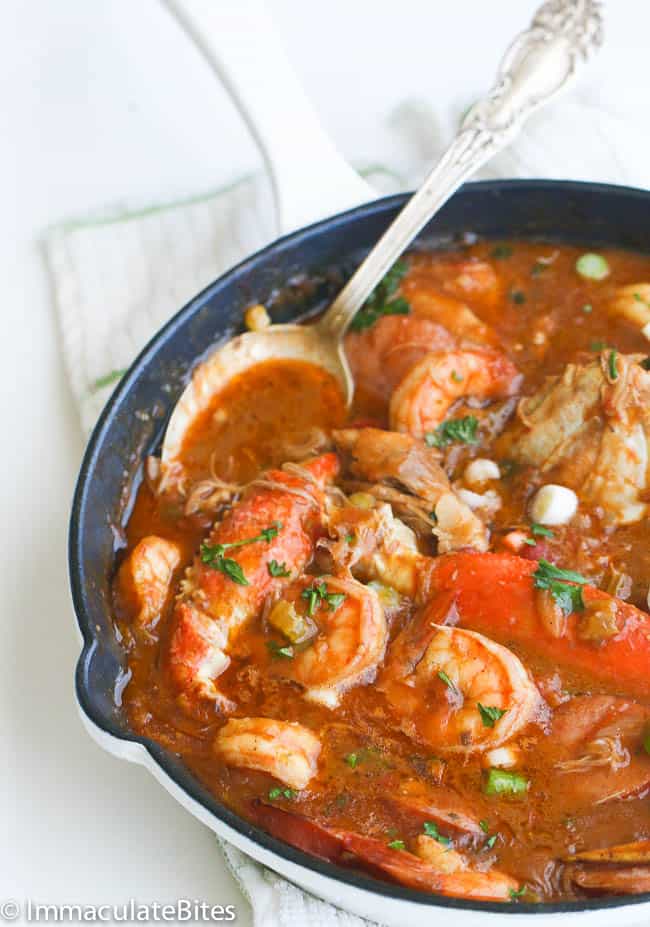 What makes this Gumbo extra special is the rich and thick sauce brimming with authentic Southern flavors from Creole Seasoning and gumbo file. It's packed with various meats, too, such as shrimp, chicken, crab legs, and sausage. Everything in this tomato recipe is screaming nothing but spoonfuls of pure happiness. 😍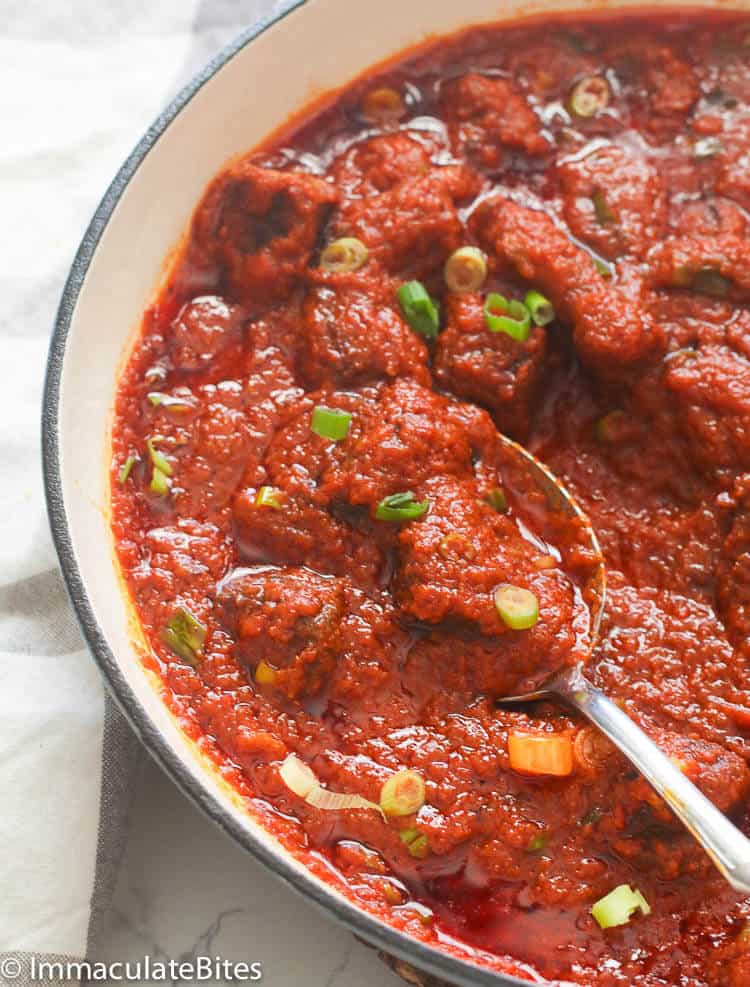 Enjoy this traditional African comfort food with lovely complex flavor combinations from curry, paprika, thyme, and basil. And irresistibly spicy with the addition of Scotch bonnet peppers. I'll gladly finish a bowl or two of this beef stew along with warm rice or buttery and flaky Southern Buttermilk Biscuits. 😉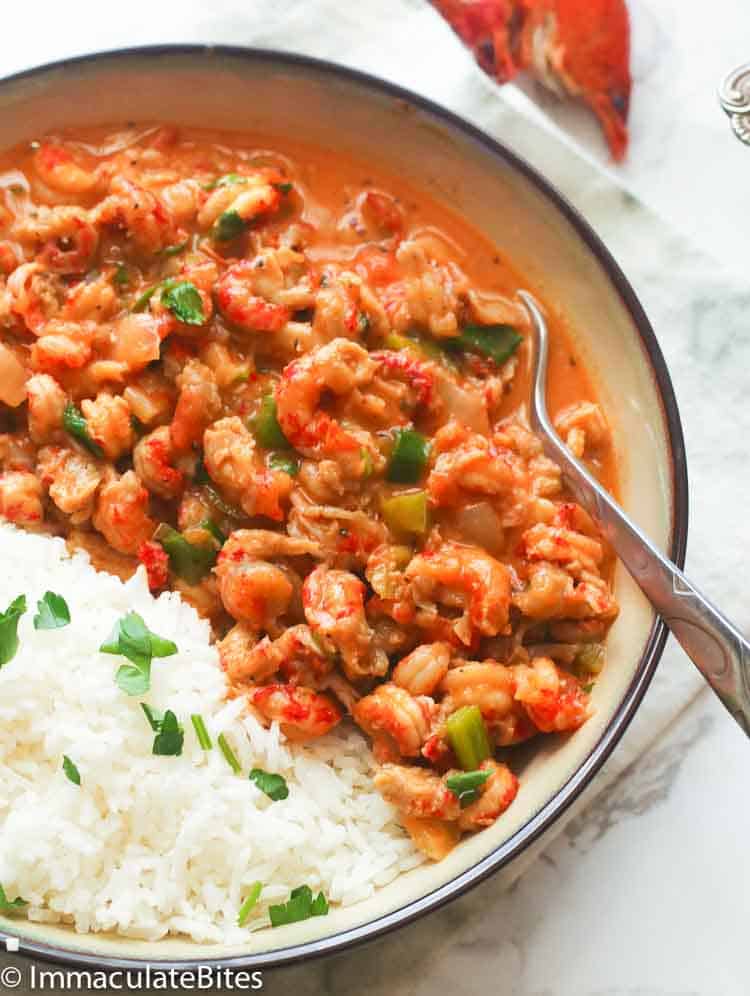 This Crawfish Etouffee will surely knock your socks off with its flavorful saucy stew spiced up with herbs, spices, and crawfish stock. And if you're a little adventurous, you can throw in some hot peppers, like habanero or Scotch bonnet peppers, to crank up the heat. This tomato recipe is meant to impress everyone at the table.
10. Chicken Stew (African Style)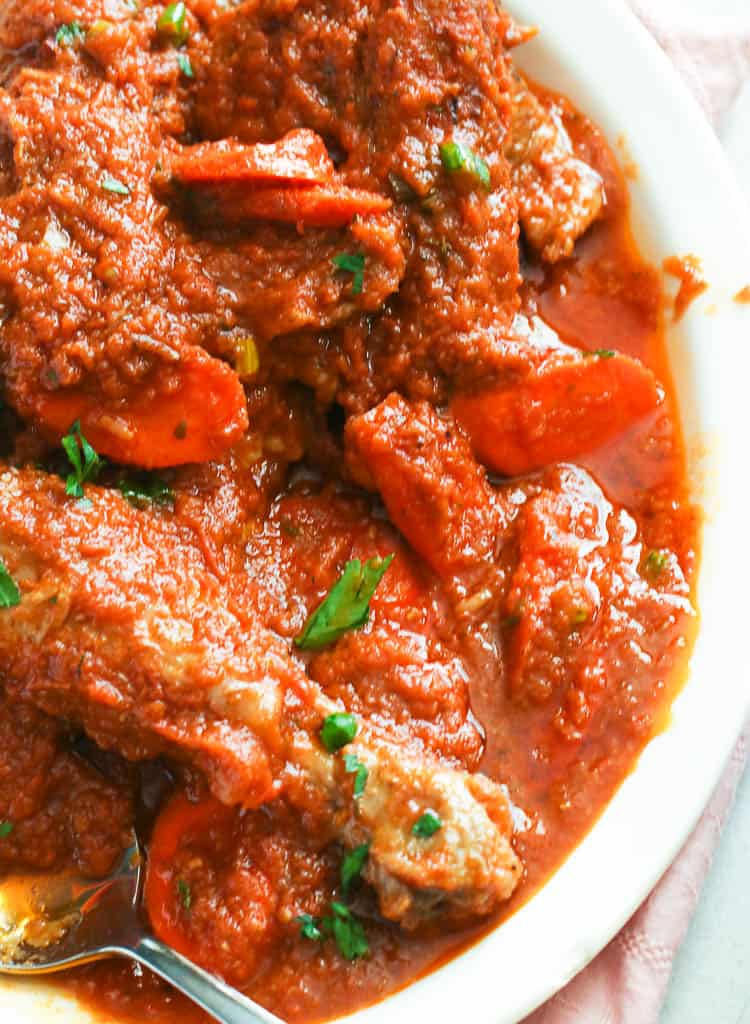 If you loved my African Beef Stew, then you'll surely enjoy this chicken version, too. It's even better because it's more kid-friendly and cooks quickly compared to beef. In fact, you can make this dish in less than an hour! It's so easy to make yet absolutely comforting on the highest level.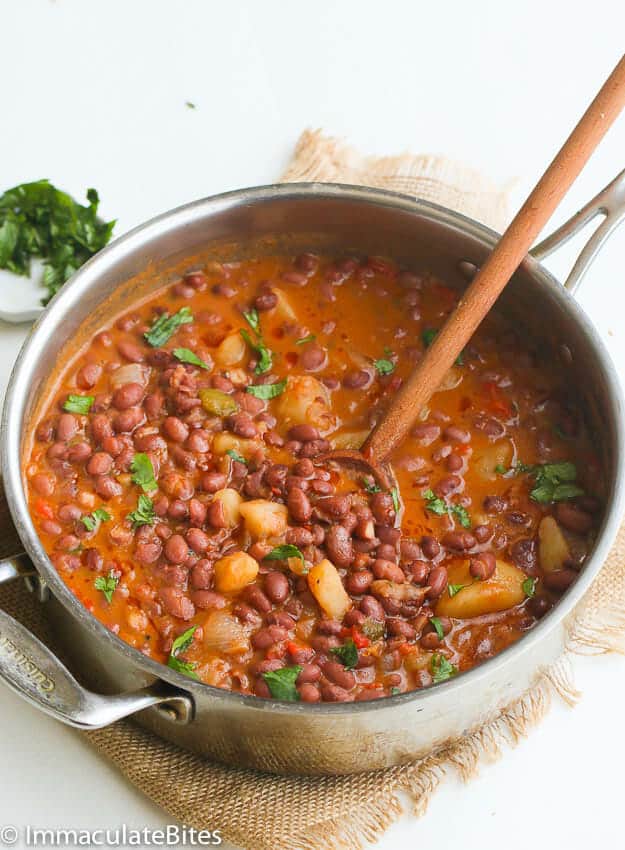 What's more satisfying and filling than beans cooked in a spicy broth and tomato sauce along with bell peppers and potatoes? Not only is it quick and easy to make, but it's also filled with fantastic flavors from Goya Sazon, cayenne, garlic, and cumin. Aah! Just the perfect comfort food to enjoy when it's chilly out.
12. Red Red (African Stewed Black-Eyed Peas)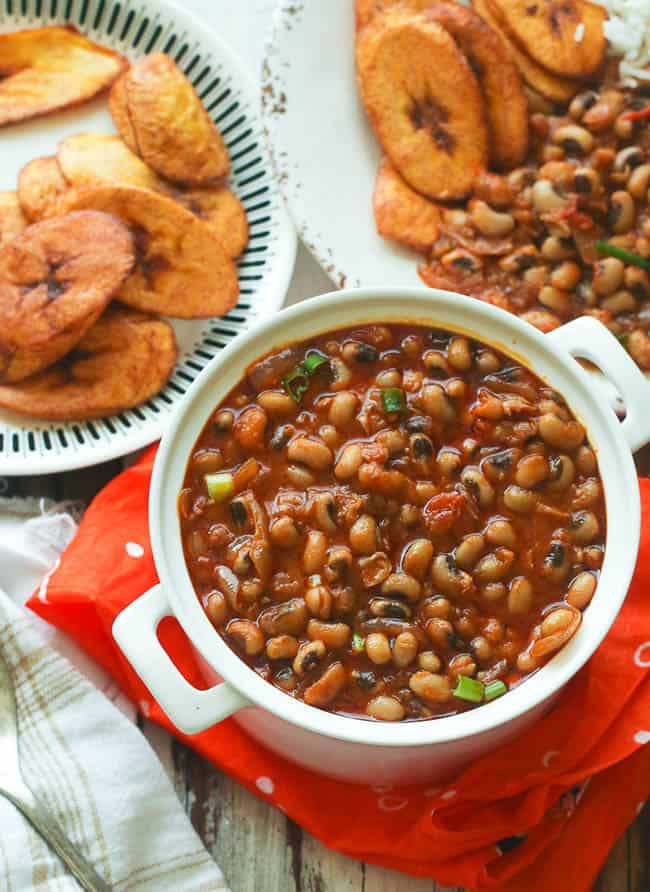 This black-eyed peas stew is surprisingly easy to make and highly flavorsome because of the added spices. It has the right amount of heat that is not too overpowering as well. Above all, you can enjoy it as a vegetarian dish or fully loaded with a meaty surprise from holiday leftovers such as smoked turkey and ham. Such a fantastic dish, indeed!
13. Salmon in Spicy Tomato Sauce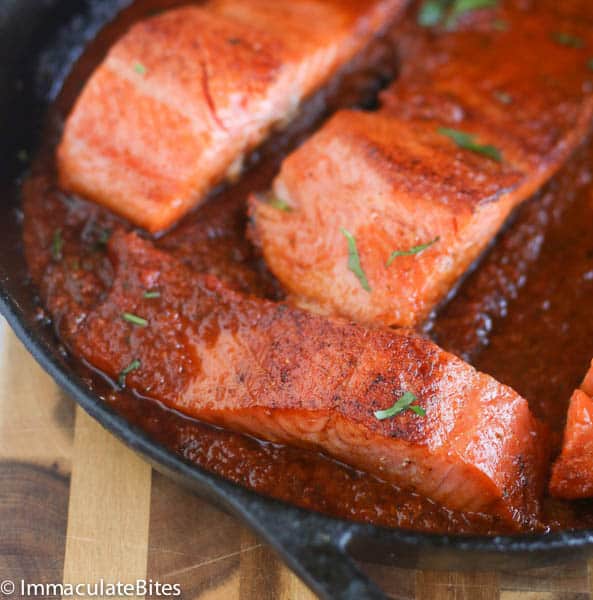 Oh, how I love salmon! I'd gladly eat it all day with no complaints, whether they're fried, grilled, baked, or roasted. I don't care as long as it's salmon. Oh yes! And, of course, this salmon recipe is truly beyond compare, especially with the contrasting flavors in the tomato sauce from curry, paprika, and ginger. They blend flawlessly for a flavor party.
14. African Meatballs in Tomato Sauce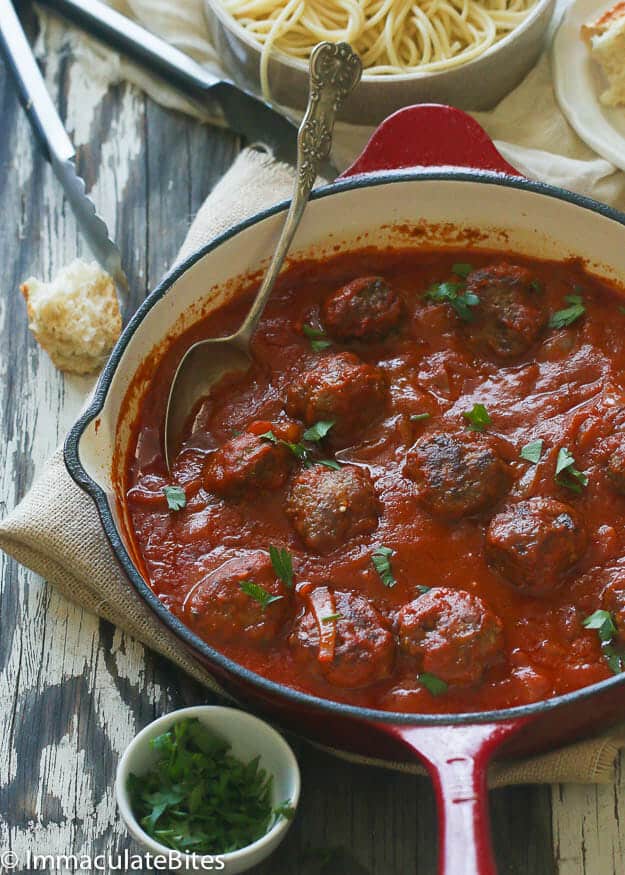 Level up your everyday spaghetti and meatballs with a touch of African twist by adding cumin and curry to this luscious tomato sauce. Just like most of our favorite recipes, you can also add your favorite cheese to make it more delectable and enticing. And, of course, feel free to skip on the cayenne and hot pepper to make it kid-friendly. 😉
15. Fish Stew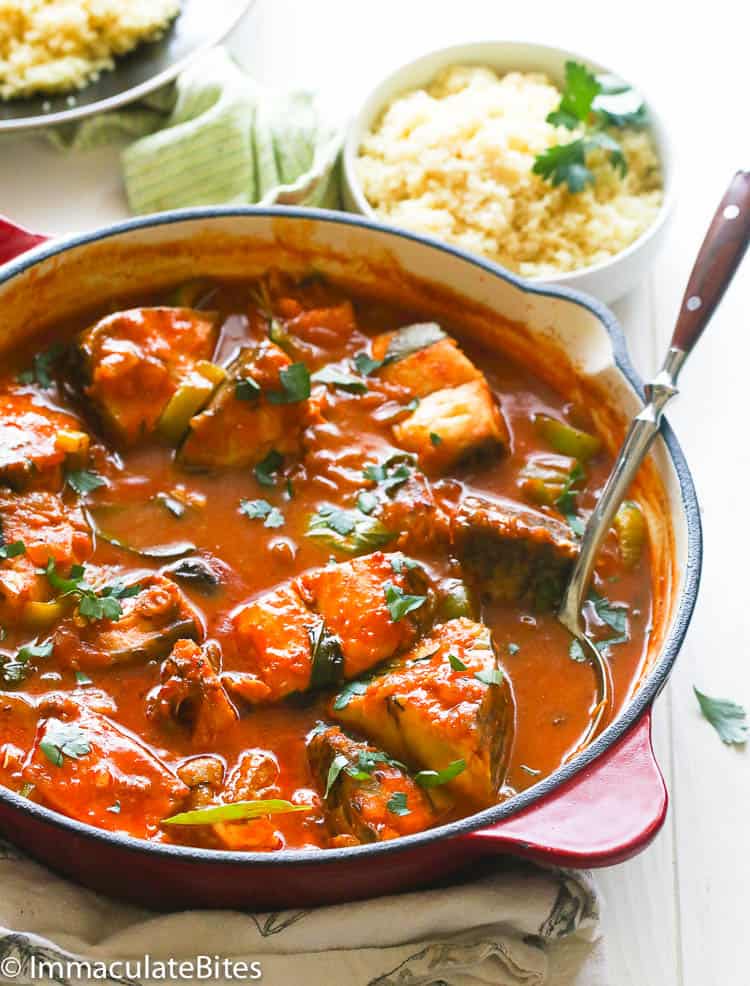 Even if you're not a fan of fish, this Fish Stew might be enough to convert you into a fish lover in an instant. It's brimming with piquant herby taste from thyme and basil. Plus, it's so easy to whip up anytime you need a quick comfort food fix. In fact, you can make this in just 40 minutes and easily customize it according to your palate. 😉
16. Osso Bucco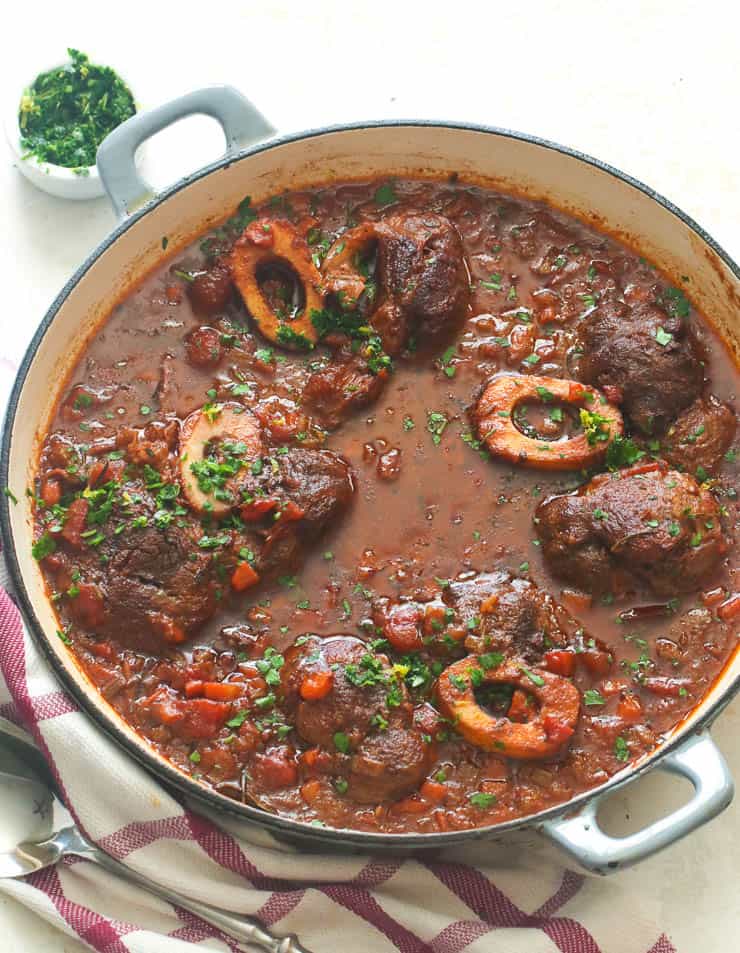 Feast your eyes, mouth, and belly, too, with this classic Italian dish. None other than Osso Bucco, this bowl is full of tender, juicy braised veal shanks simmered in a lavish tomato sauce imbued with red wine. And don't forget the citrusy and garlicky Gremolata on top to complete this exquisite meal.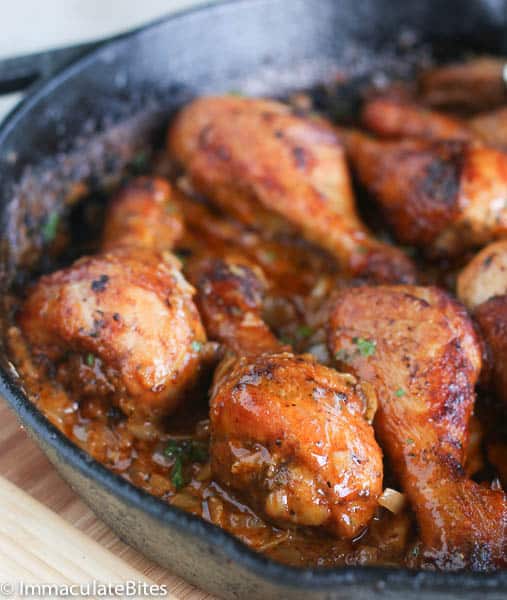 And yes, chicken undoubtedly goes well with herb-infused tomato sauce, too. Apart from enjoying it fried and grilled, it is incredible when stewed in tomatoes. This chicken dish is made even fancier with the addition of heavy cream, milk, and broth. Perfectly seasoning it with a combination of Creole Seasoning and Italian Seasoning adds to its greatness.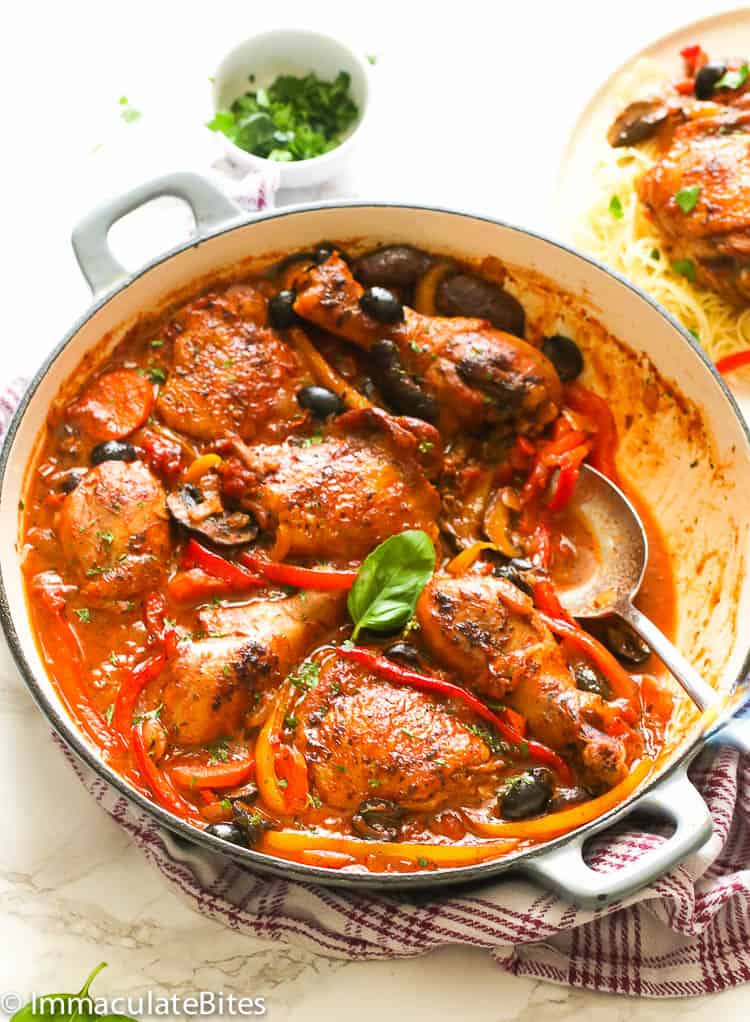 This Chicken Cacciatore is sure to take your family dinner to a higher level because of its rich and rustic red sauce. Aside from fancy herb infusion, cooking this baby in wine and broth gives you an amazing lingering flavorful sensation. It's an absolutely satisfying and filling meal packed with mushrooms and bell peppers, too.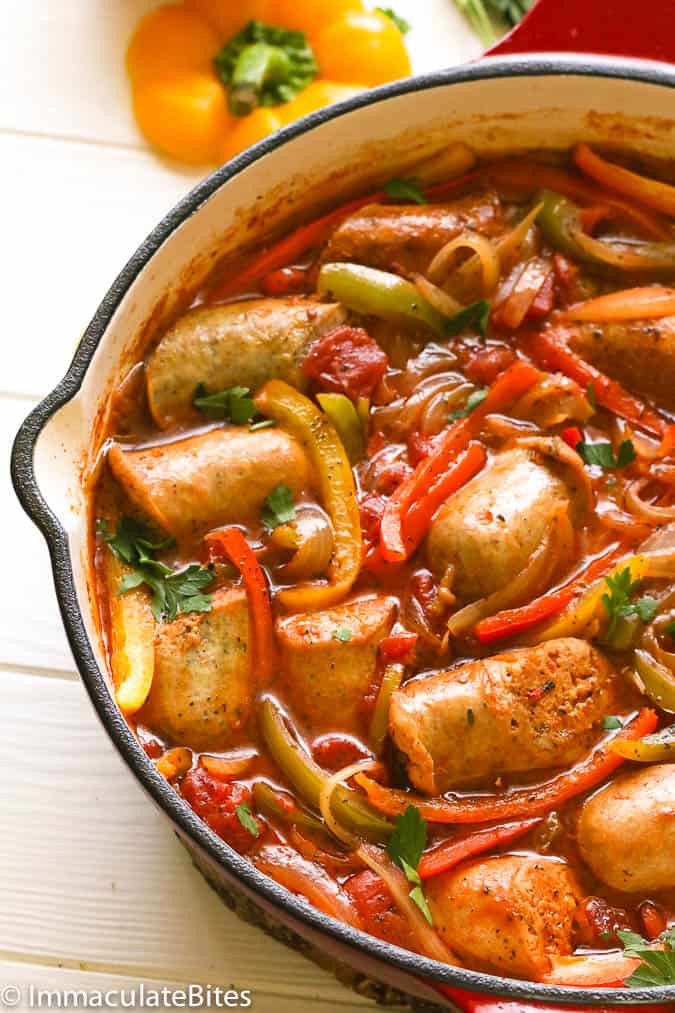 If you're looking for an easy and quick tomato recipe to whip up on a busy day, then I highly suggest this Sausage and Peppers bathed in chicken broth with tomato paste and generously seasoned with Creole Seasoning. Although it's perfectly delicious on its own, you can always pair it with rice and pasta for an even more satisfying treat. It makes a fantastic filling for hoagies, too.
Baked Tomato Recipes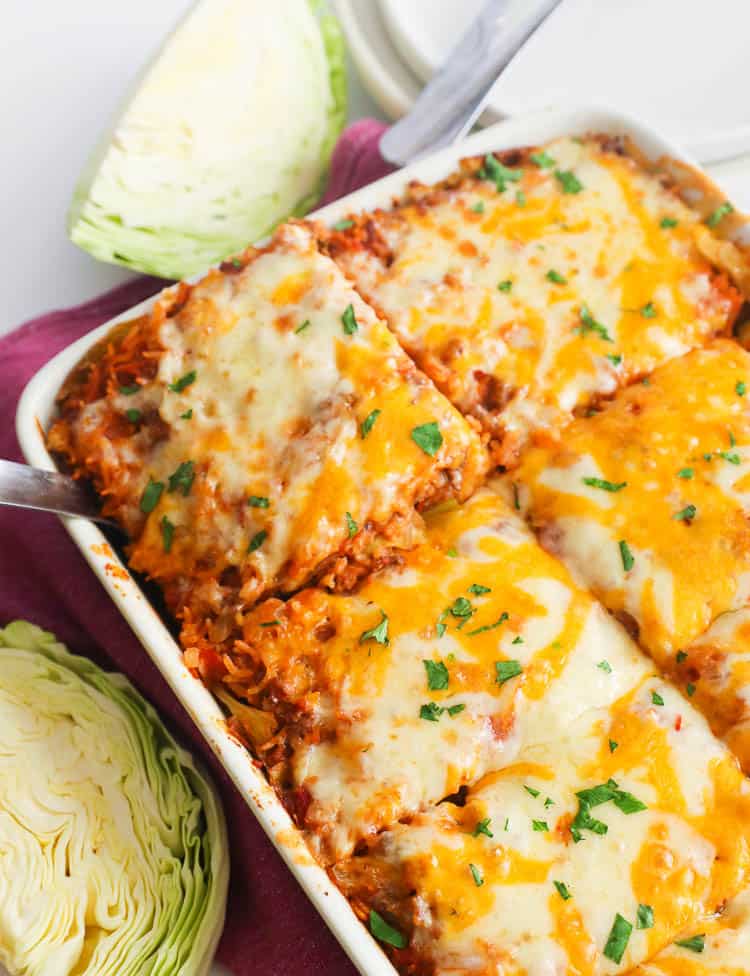 Fall in love over and over again with this stunning Cabbage Roll Casserole. It's such a healthy and hearty dish fully loaded with cabbage, sweet tomatoes, ground meat, and complete with rice. Truly indulging, indeed! Just look at the generous cheese toppings that are sure to bring you pure heavenly bliss with every bite.
21. Tomato Pie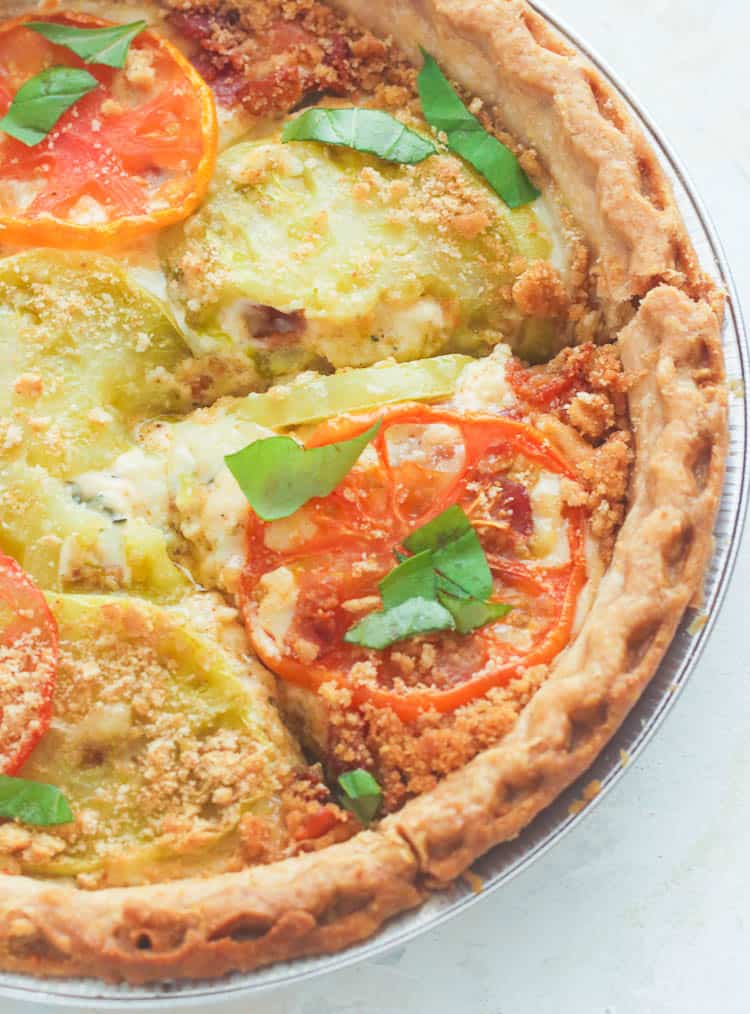 Entice your tastebuds with gorgeous layers of fresh Roma tomatoes, bacon bits, cheesy mayo sauce, and mozzarella cheese in this summer-favorite Tomato Pie. The flaky and buttery homemade pie crust makes it more filling and satisfying. Not only does this dish make a tasty brunch, but it also doubles as a side and snack.
22. Easy Lasagna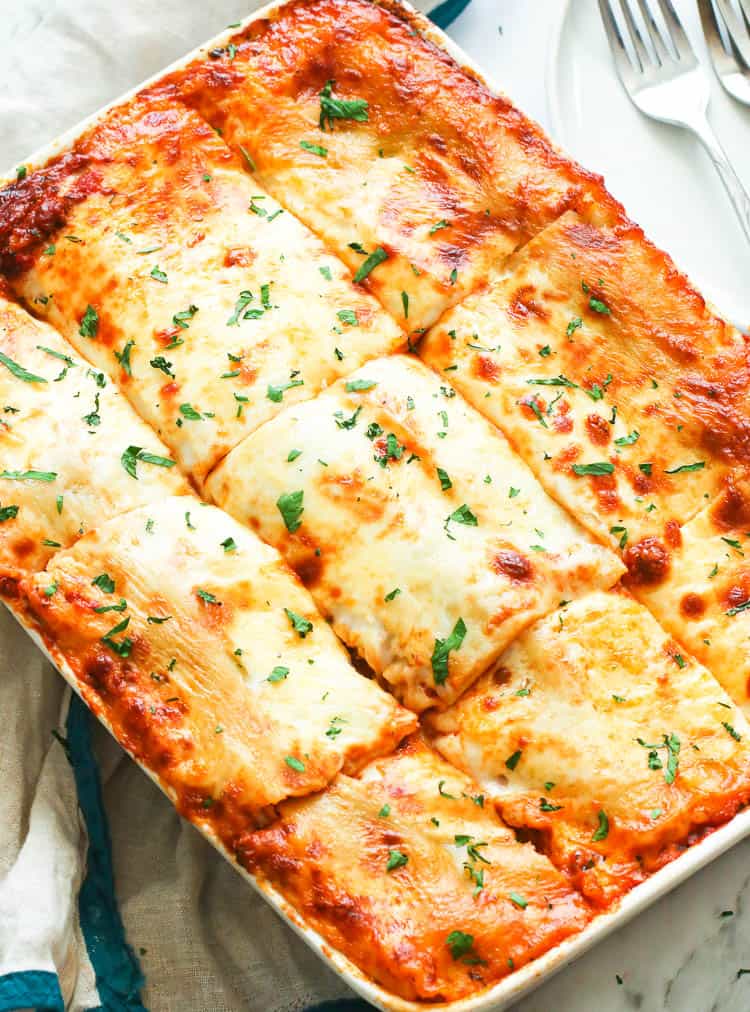 For obvious reasons, this Easy Lasagna deserves a top spot in the best tomato recipes ever! Nothing can beat its fabulous layers of lasagna noodles, meaty tomato sauce, and tri-cheese combo – mozzarella, ricotta, and parmesan – that screaming nothing but forkfuls of perfect indulgence. Certainly, a must-have dinner dish on any occasion. 😉
23. Jollof Rice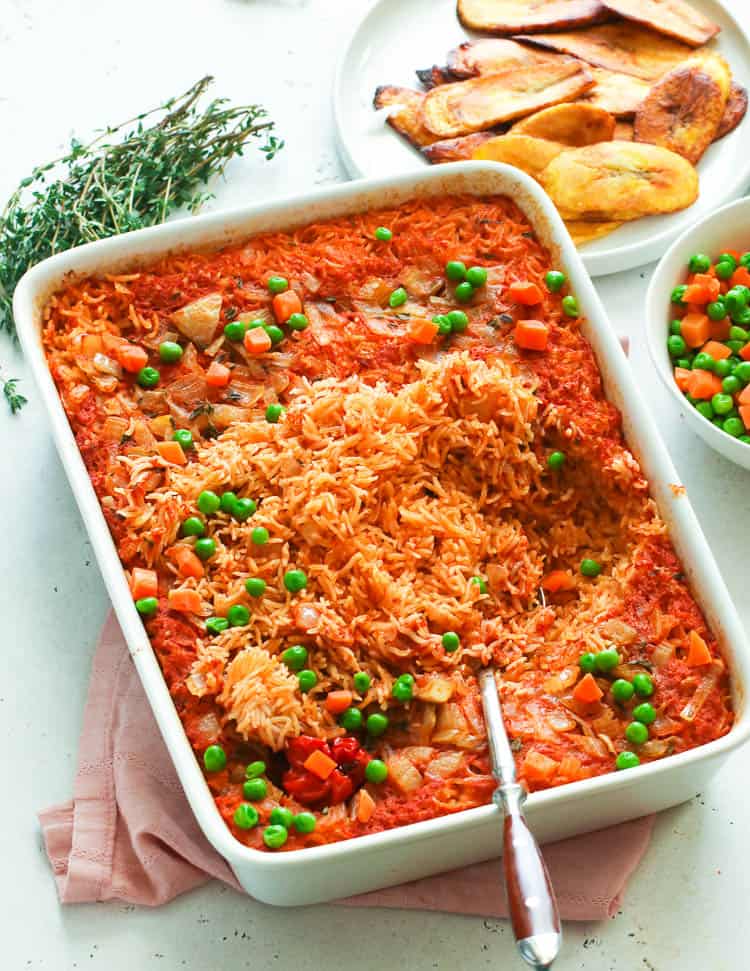 This delicious take on a tomato-rice dish will have you give up on your "diet" and go for a full "cheat day." Don't worry, though, because I guarantee you that it's worth all the carbs. I promise! Why? Because it's filled with pure comforting delight, rice, and mixed veggies cooked in a spicy tomato sauce. Then it's baked to perfection for a fantabulous finish. And the best part is that you can easily make it on a stovetop without sacrificing the taste and quality. 😉
More Tomato Recipes To Try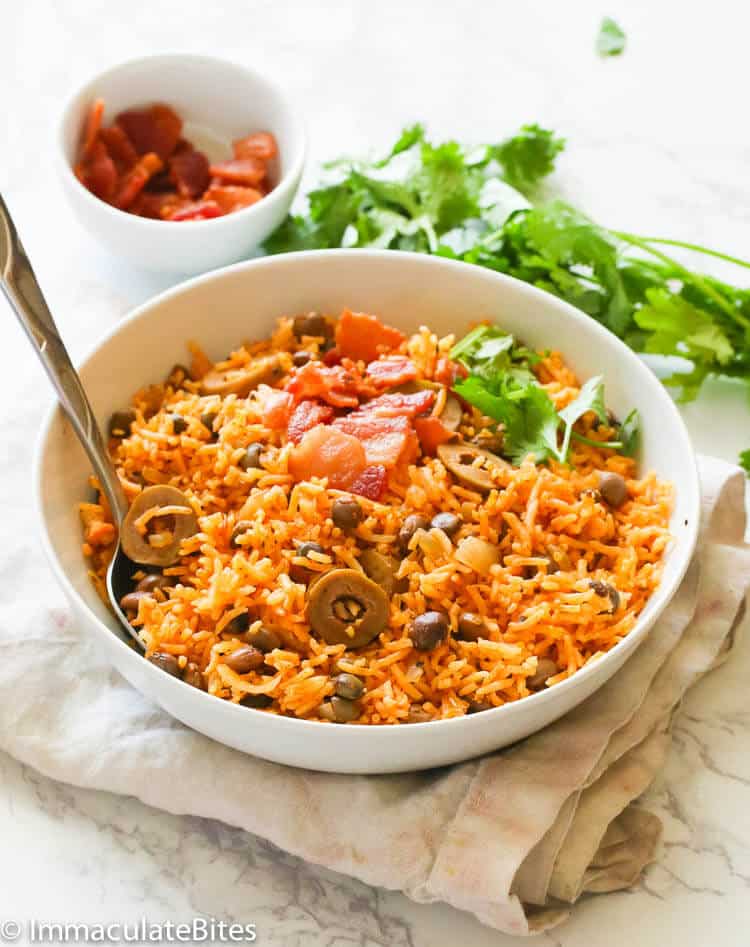 A delicious rice meal packed with savory flavors from Sazon Seasoning, cumin, sofrito, and garlic. It's loaded with gandules, also known as pigeon peas, and bacon. So easy to make, yet it offers an extraordinary dish like no other. Enjoy it even more with grilled chicken recipes such as Jamaican Jerk Chicken and Peri Peri Chicken for the perfect dining experience. 😍
25. Taco Pasta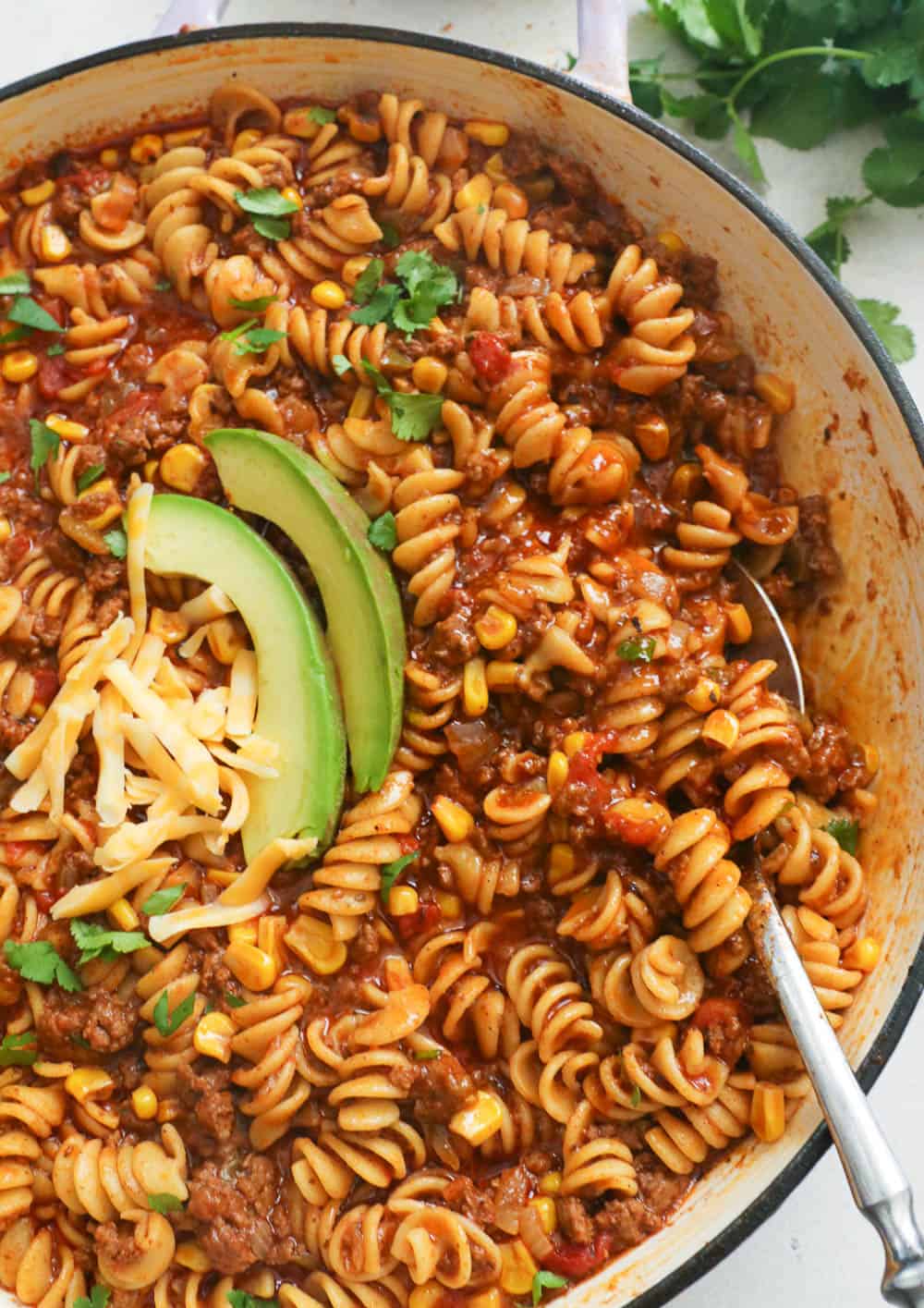 Finally, experience a fusion of Mexican and Italian flavors combined in this amazing Taco Pasta recipe. It is a quick and easy one-pot meal that you can make in just 30 minutes. Wow! You can also enjoy it more with loads of cheese or avocado slices on top. I'd load it up with a dash of cayenne and pepper flakes to amp up the flavor if I were you. 😉