Start your day right with these quick and easy but absolutely filling and satisfying brunch recipes. They offer various splendid ideas from simple breakfast eggs to fancy and festive meals such as creamy and cheesy casseroles and refreshing drinks, too! Because we all deserve a delicious meal, after all. 😉
Gotta love brunch! It's like having breakfast, morning snacks, and lunch all at once. The perfect meal to keep you going on a busy day.
With that said, your perfect brunch should be filling, nourishing, and enjoyable. And, of course, something that you can quickly whip up in the morning, too. Luckily, I've got you covered with these straightforward and delectable brunch recipes. Yaaay!
Egg and Pie Brunch Ideas
1. Western Omelette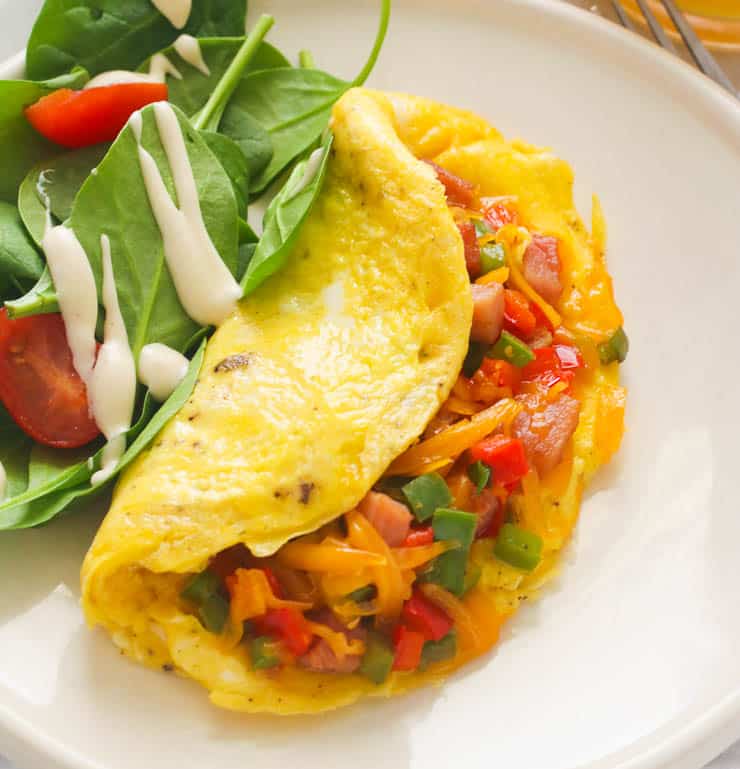 Omelets are actually not that complicated as long as you have a non-stick pan. In fact, it's just like scrambled eggs with a little flipping. The best part is that you can add any fillings you want, such as sausage, cheese, bell peppers, and onion. Or it can be as simple as ham and cheese. You'll surely enjoy it with added heat from pepper flakes or a splash of hot sauce. 😋
2. Shakshuka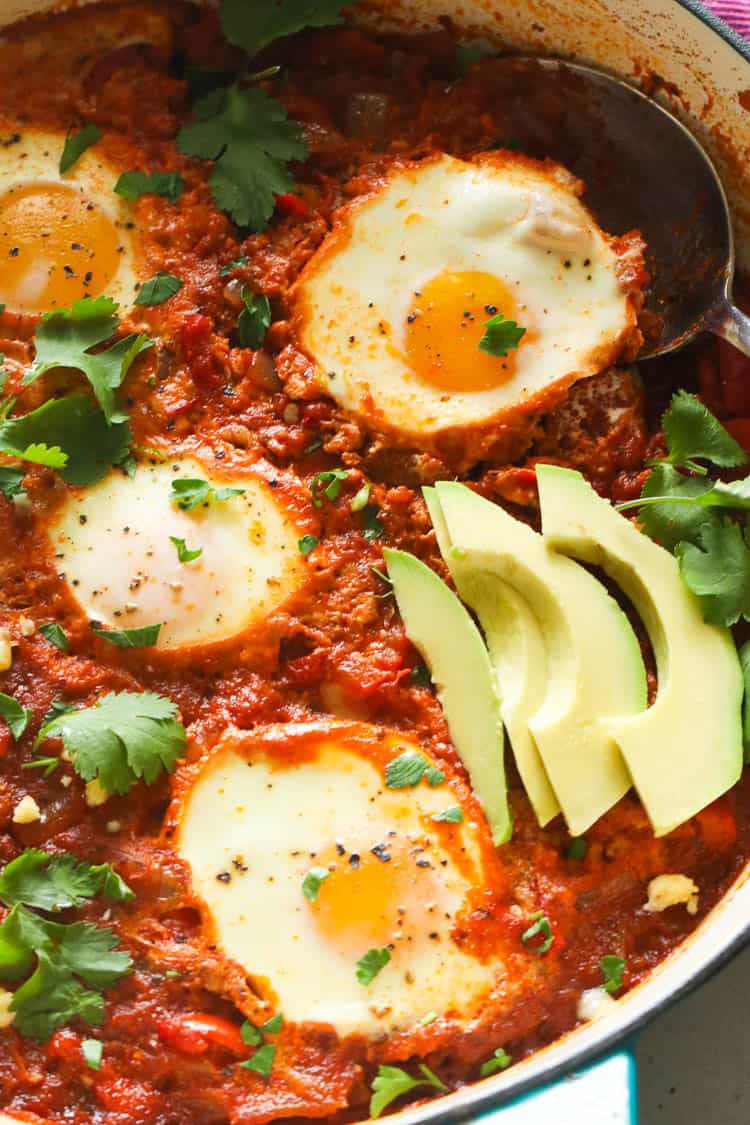 And yes, eggs can be fancy, too, you know! Behold poached eggs simmered in a tomato-based stew infused with herbs and spices, such as cumin, chili powder, paprika, and cilantro. Of course, it gets better with lots of cheese on top and some avocado slices. Indeed, one of the best brunch recipes ever!
3. Spinach Quiche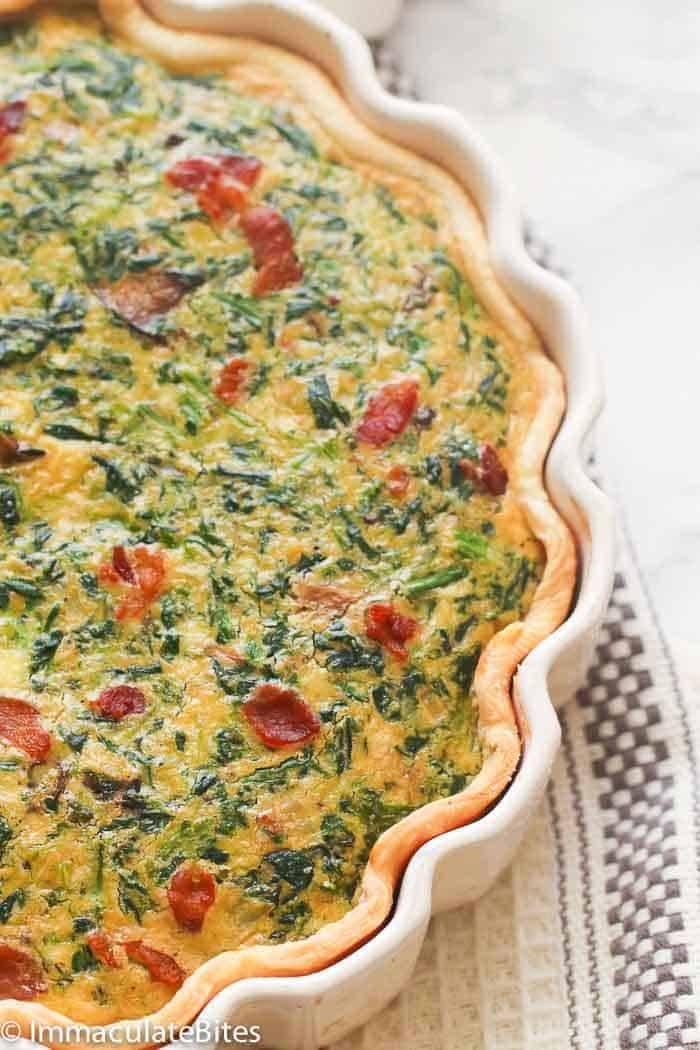 Make breakfast brunch dates in the comfort of your home. Then make them extra special with this hearty Spinach Quiche. This indulging quiche with its flaky and buttery homemade crust and healthy spinach, milk, and egg for the filling is very nourishing, indeed!
4. Tomato Pie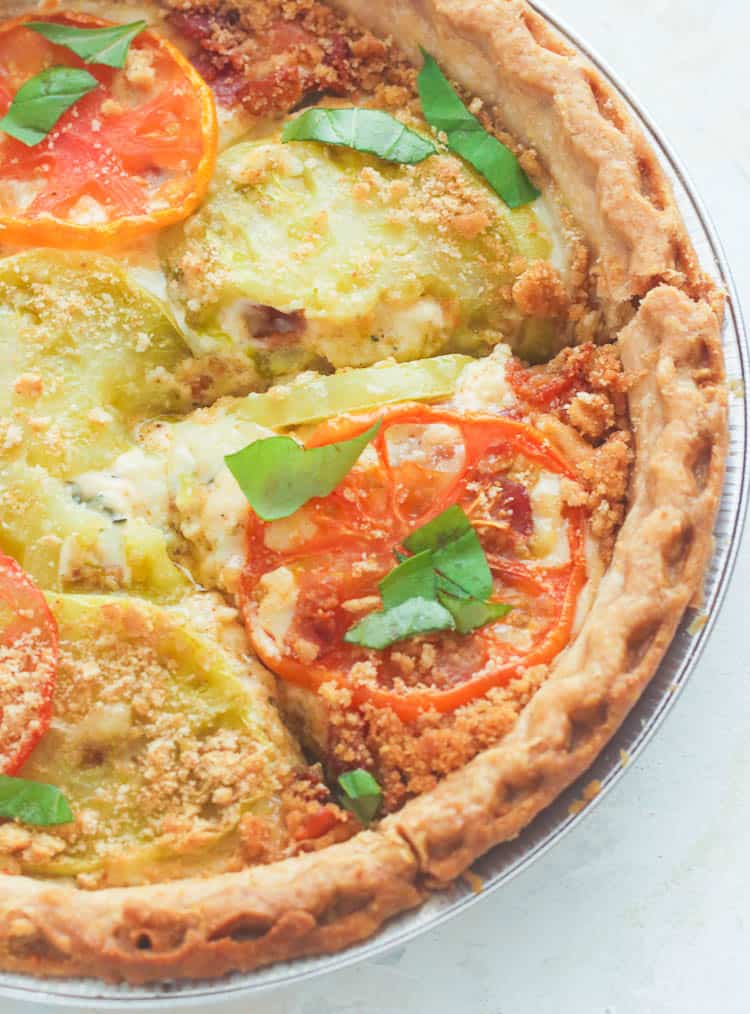 Enjoy a filling brunch with this humble Tomato Pie here. Sweet tomato slices and bacon are beautifully arranged in a flaky Homemade Pie Crust with a luscious lemony and cheesy mayonnaise sauce for a mouthwatering brunch recipe. Super easy yet so comforting. Such an amazing recipe to add to your brunch food menus. 👌
Brunch Casseroles and Frittatas
5. Sausage Egg Casserole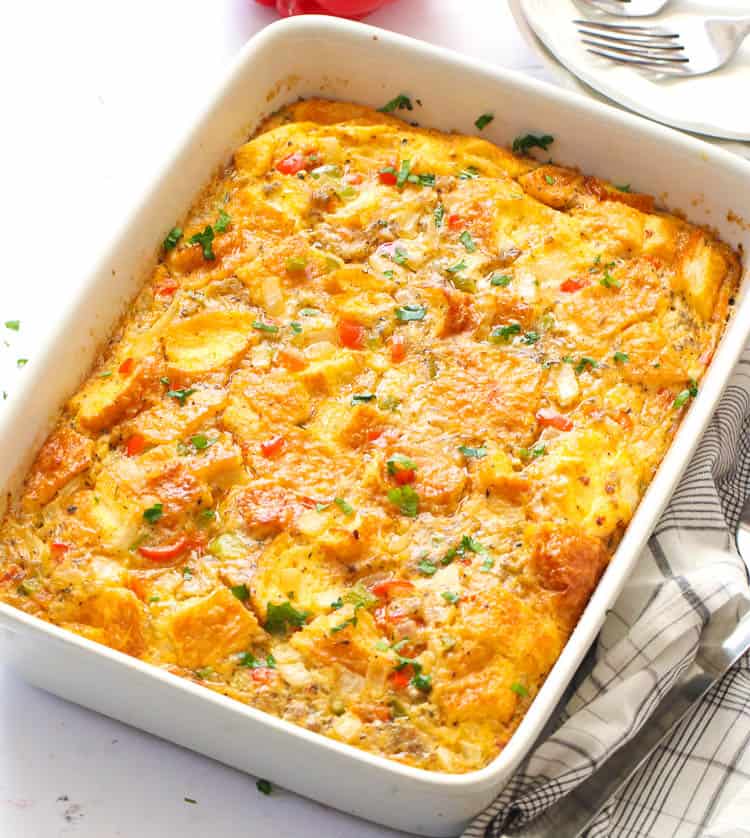 Oh my! I'll forever be in love with casseroles! How can you not when it's exceptionally creamy and cheesy like my Sausage Egg Casserole. In addition to eggs and sausage, this one has bread, too! Talk about a complete meal in one amazing brunch recipe. Go crazy on the cheese. I won't stop you! Woohoo!
6. Hashbrown Breakfast Casserole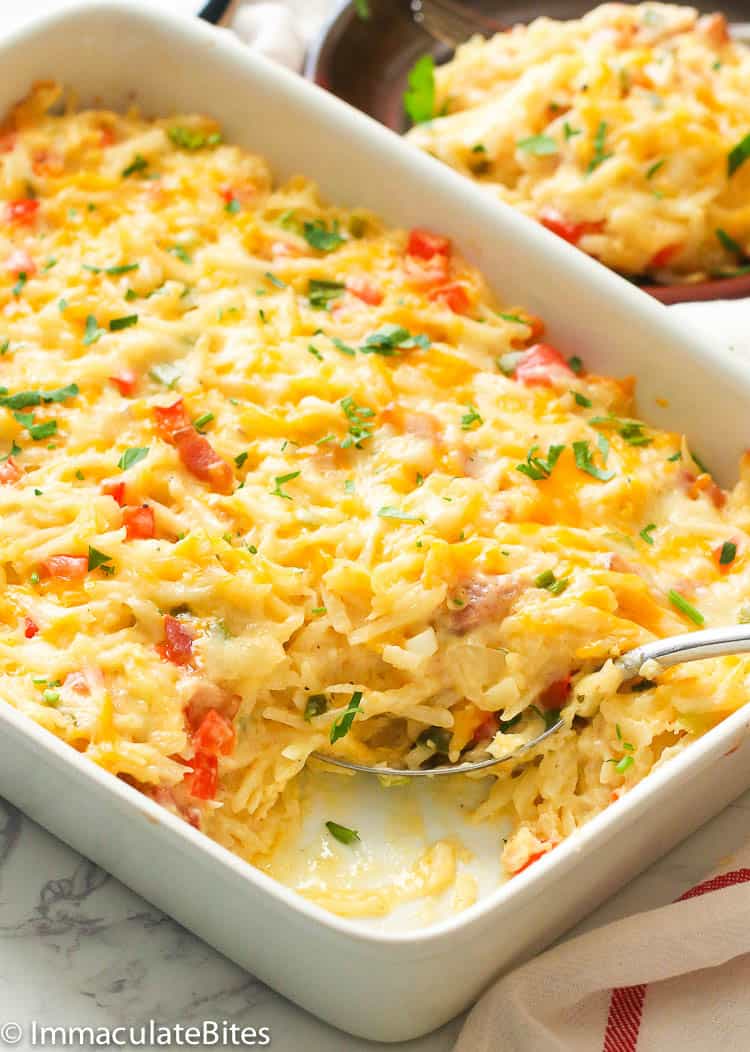 Hashbrowns and bacon are two of my favorite foods together in one fantastic casserole! It's even more special with the addition of veggies, garlic, onion, and bell peppers and perfectly seasoned with Creole Seasoning. I know you'll love this brunch idea. 😉
7. Potato Frittata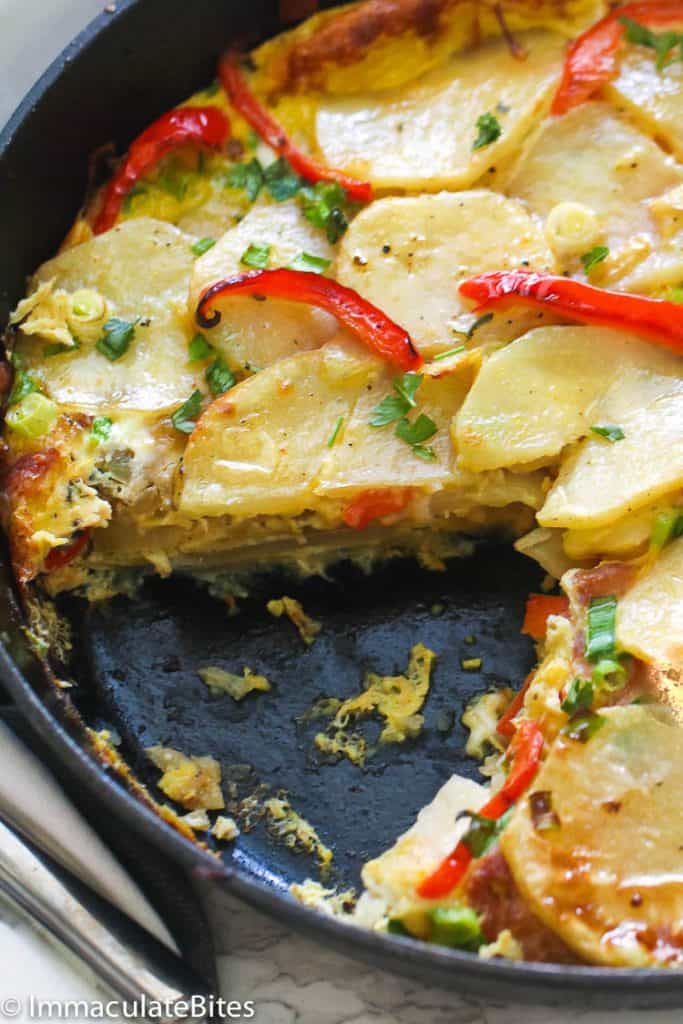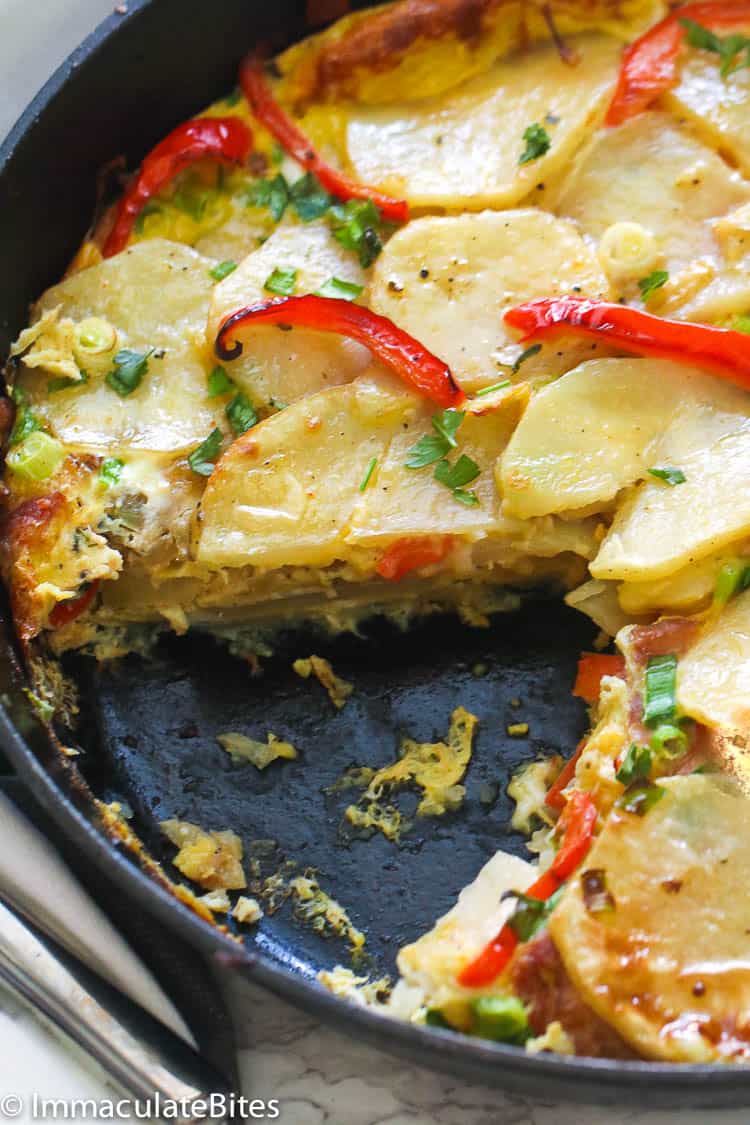 Gather some potatoes, bacon, bell peppers, and a few basic pantry staples, and you're minutes away from enjoying this super comforting brunch. In addition, it's packed with cozy flavors from thyme, Creole Seasoning, garlic, and green onions. What a winning deal, indeed!
8. Plantain Frittata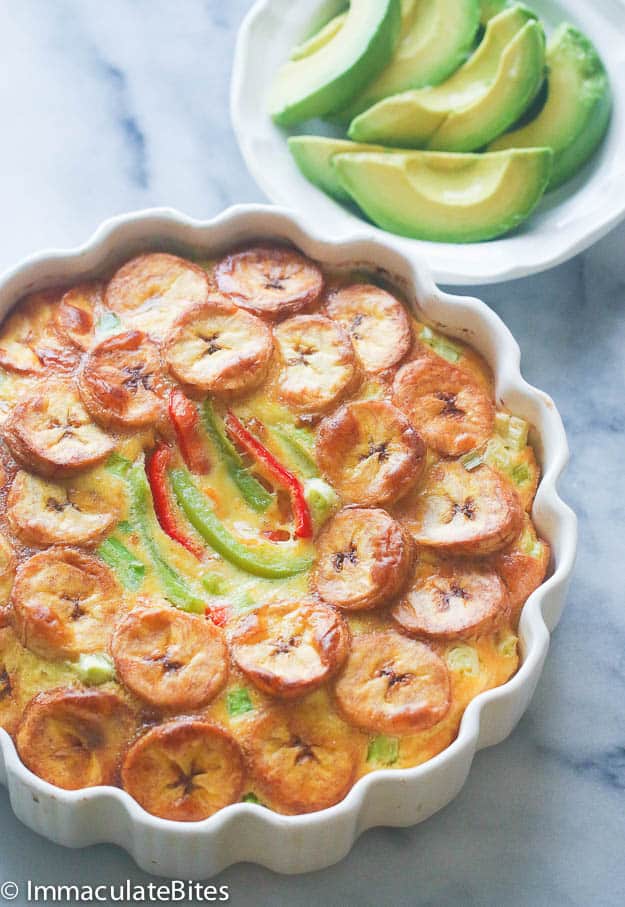 If you loved my potato frittata, then you'll surely love this plantain version. The fascinating flavor combination of sweet, fruity, savory, and spicy are all happening in this nutrient-packed brunch. And I bet it will surely sweep you off your feet with its deliciousness. However, feel free to skip the Scotch bonnet peppers if spicy is not your thing. 👌
Pancakes, Waffles, and Wraps
9. Fluffy Pancakes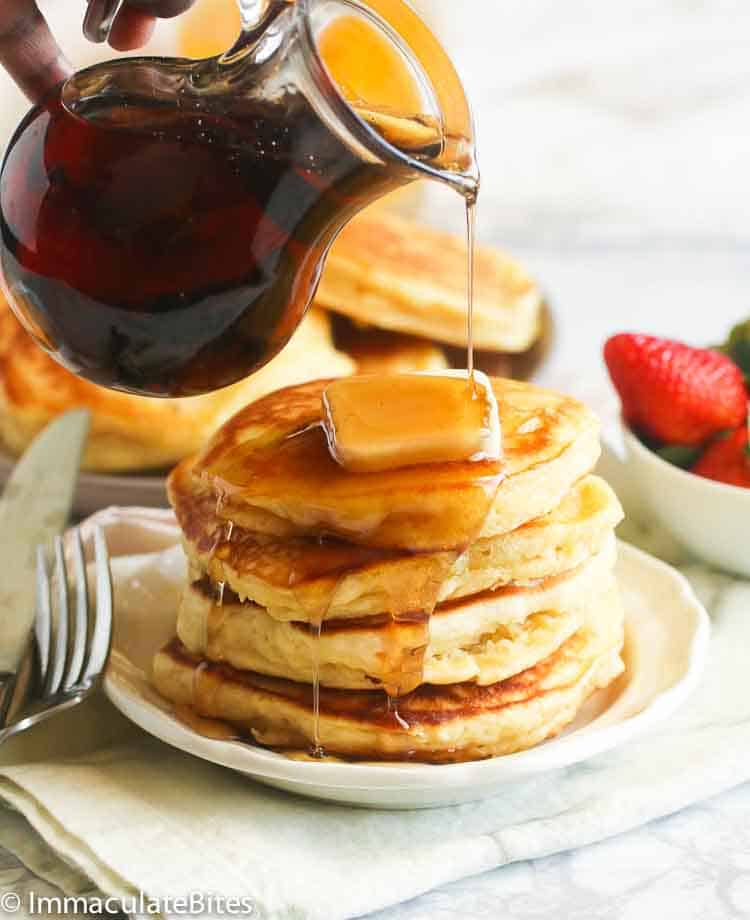 You'll be smiling like crazy all day when you wake up to the enticing aroma of pancakes in the kitchen. Honestly, one of the unbeatable brunch food ideas to date! Although they're already perfect with the butter spread and syrup combo, you'll have a hard time saying no to scrambled eggs and sausage on the side.
10. Chicken Waffles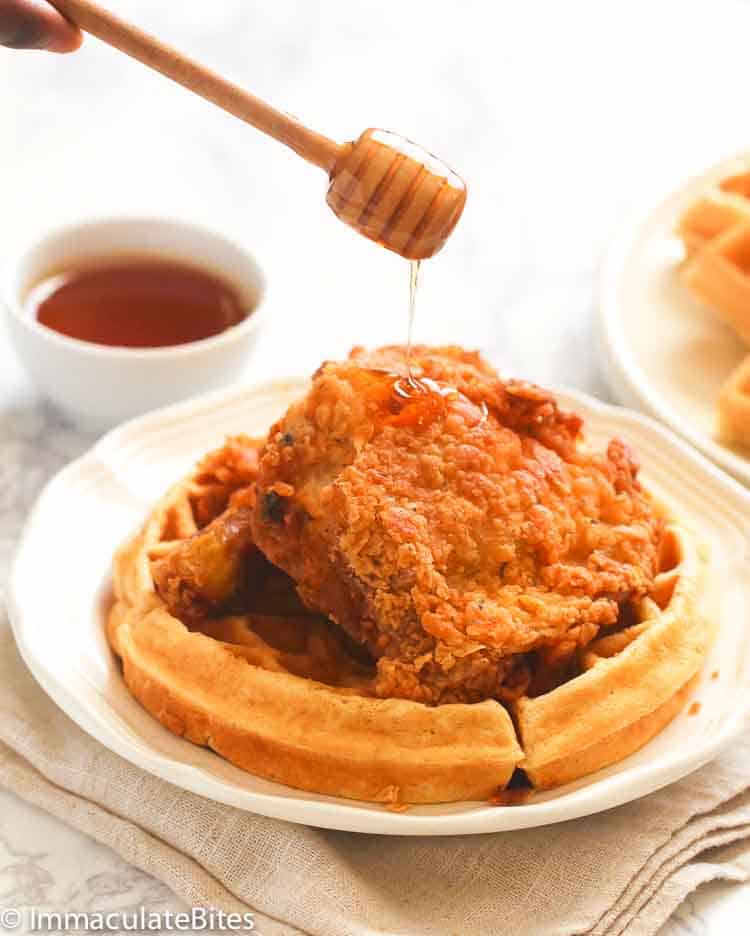 Are you looking for the perfect brunch combo? Well then, this excellent pairing of Chicken and Waffles is sure to fulfill your ultimate brunch fantasy. Not only is this chicken crispy on the outside, but it's also juicy on the inside. Oh yes! Waffles are truly impressive with their sweet and buttery melt-in-your-mouth goodness. ❤
11. Easy Crepe Recipe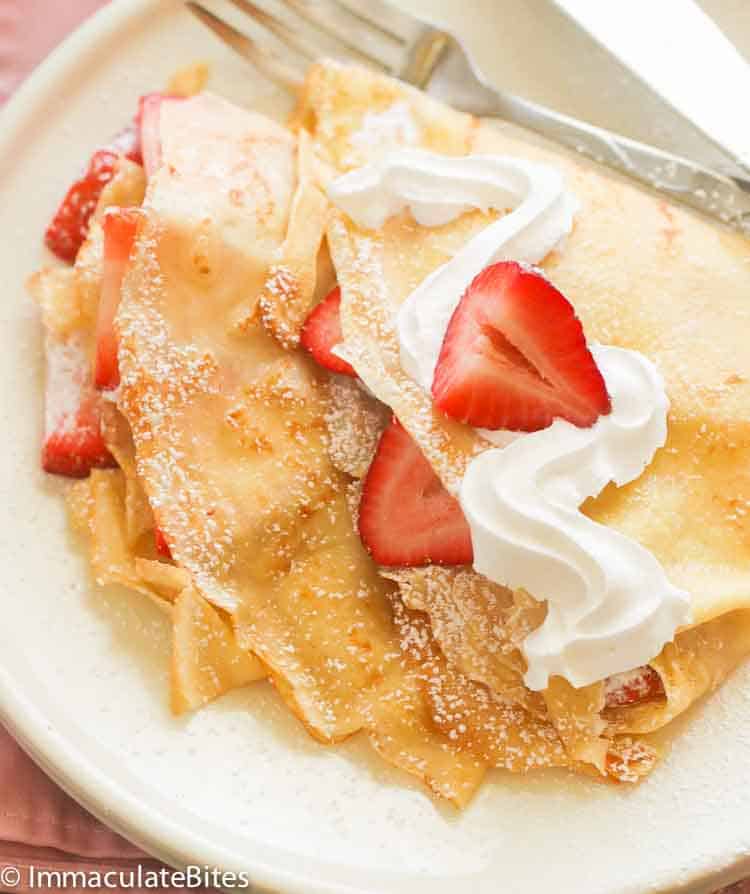 My oh my! So many crepe brunch food ideas to choose from, so little time! I love how versatile these babies are. Not only do they make delicious breakfast and brunch, but they also double up as a dessert. They're even better when you serve them with fresh fruits, such as strawberries and mangoes. And, of course, don't forget the homemade whipped cream for the best comfort food experience. 😍
12. Crepe Suzette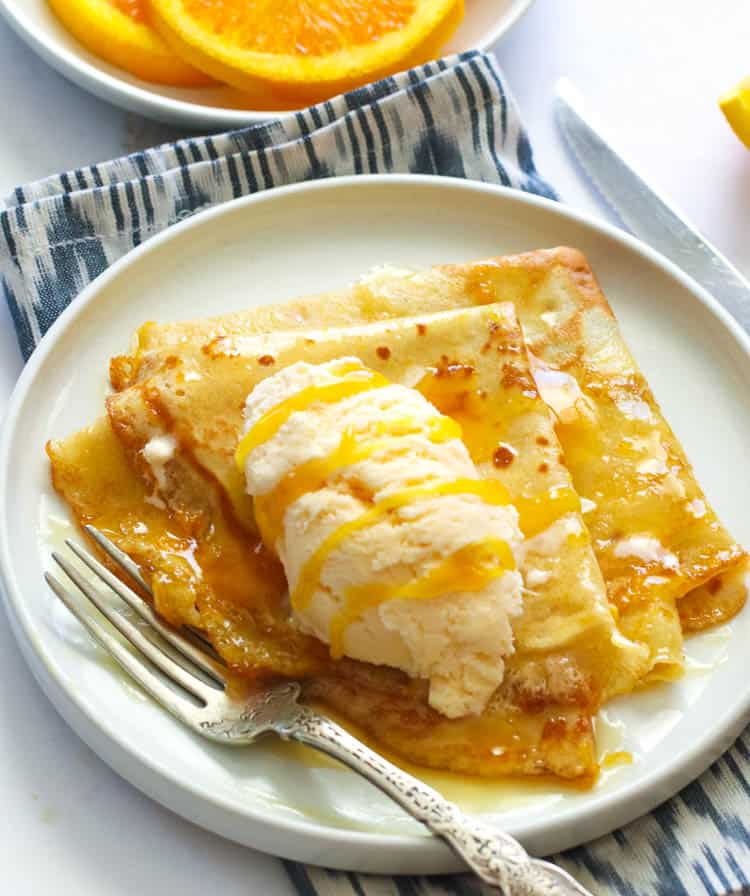 See that beauty right there? Crepe Suzette is not only pleasing to the eyes, but it's also delicious as it looks. Additionally, it's a cinch to make. Plus, the sauce that goes with it is refreshingly sweet and citrusy with a boozy kick. What's not to love in this simply indulgent brunch? Aah! So glorious, indeed!
13. Homemade Waffles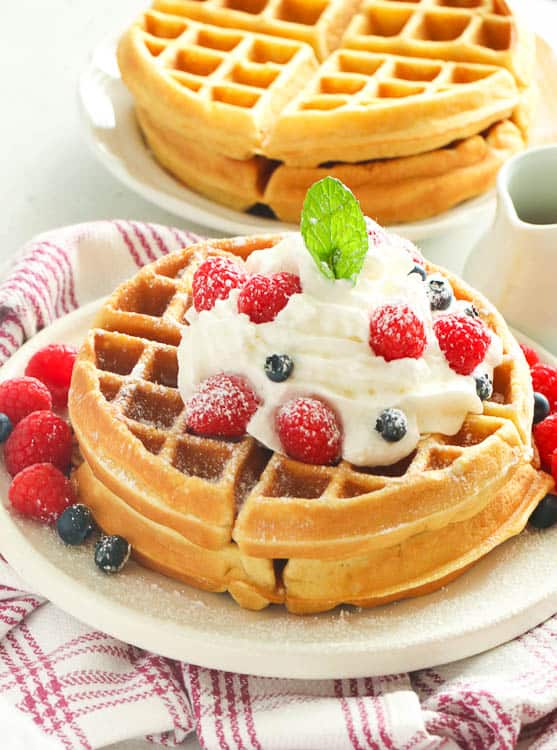 Who doesn't love delectable waffles with a perfectly crisp exterior? It's all thanks to our buttermilk batter. Oh yes! Not only will you enjoy them as brunch, but you'll also love them as afternoon or midnight snacks. Well, we all have our own guilty pleasures, and this one right here is my absolute weakness.
14. Breakfast Burritos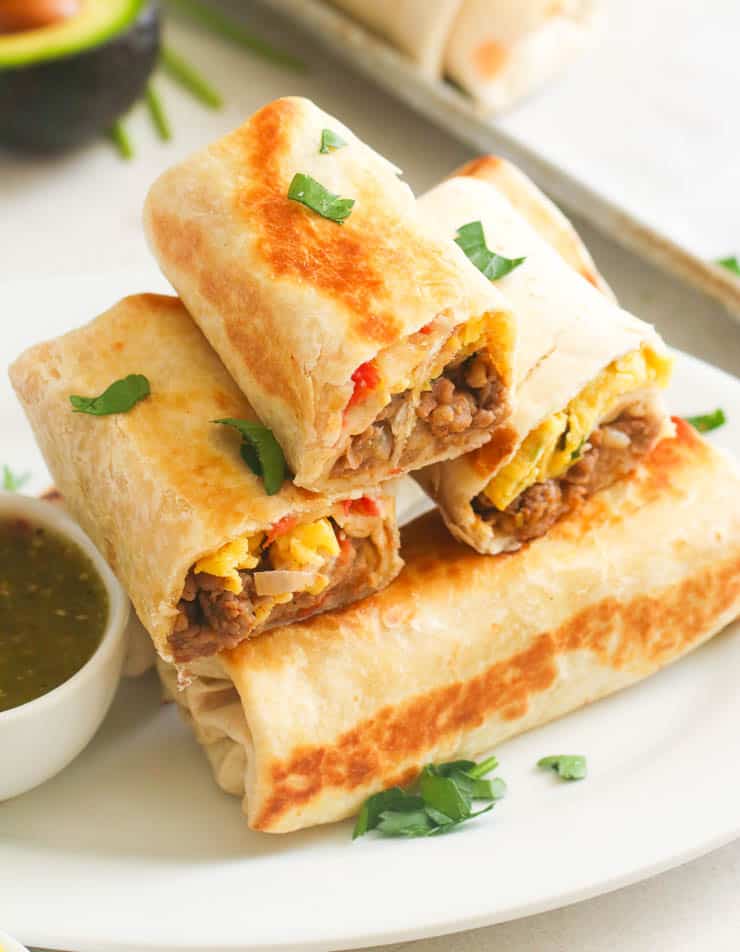 This famous Mexican treat makes a soul-satisfying breakfast, too. For example, this simple breakfast burrito is loaded with chorizo, tomatoes, avocado slices, refried beans, and cheese with Taco seasoning for extra flavor. However, you can always customize it with your favorite stuffings as simple as eggs, ham, and cheese. Oh yes!
Toast and Croques
15. French Toast Bake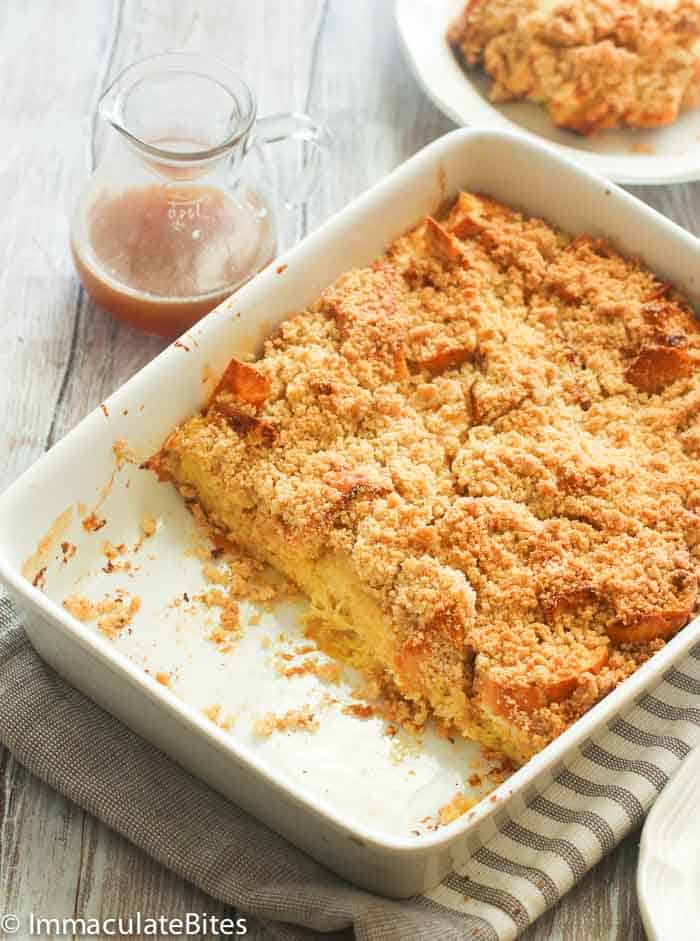 And boy, you're gonna love this level-up French toast for sure because it has lovely layers of bread soaked in a sweet mixture of creamy coconut milk and coquito. Oh, and the sumptuous, buttery crumb toppings, too. And don't forget to drizzle this brunch delight with a luscious rum-infused syrup for the final touch.
16. French Toast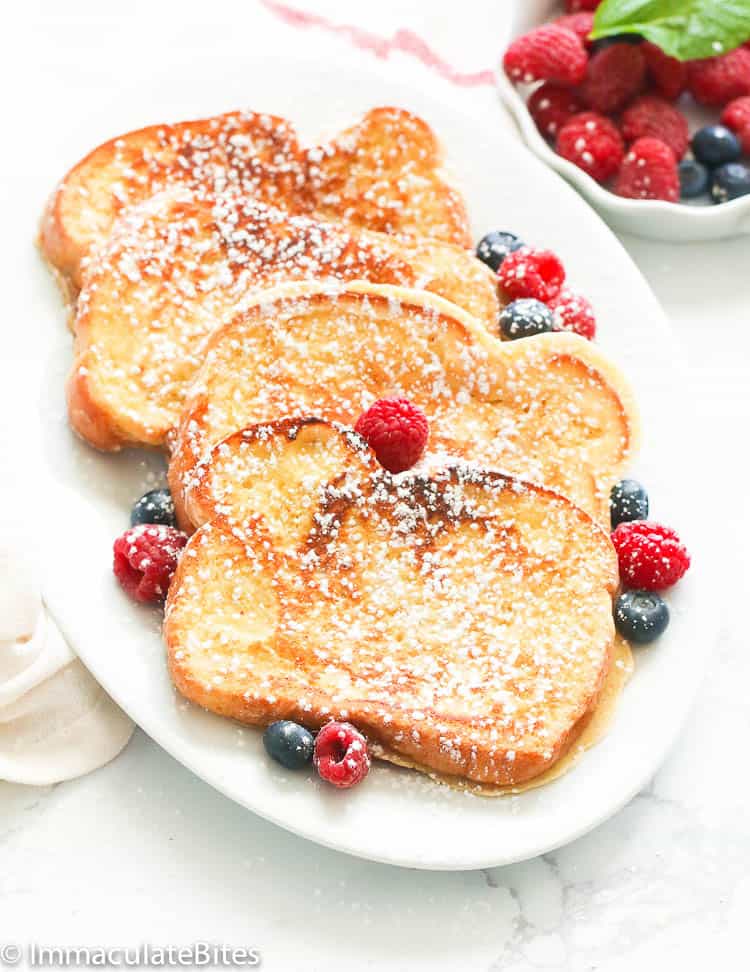 Let's get back to the basics, shall we? Indulge yourself with a simple brunch recipe featuring white bread dipped in a heavily spiced custard mixture. And of course, don't forget the vanilla extract to amp up the flavor. Or you can also add a splash of rum to make it even fancier. Quick and easy yet so satisfyingly D-E-L-I-C-I-O-U-S. ❤
17. Croque Monsieur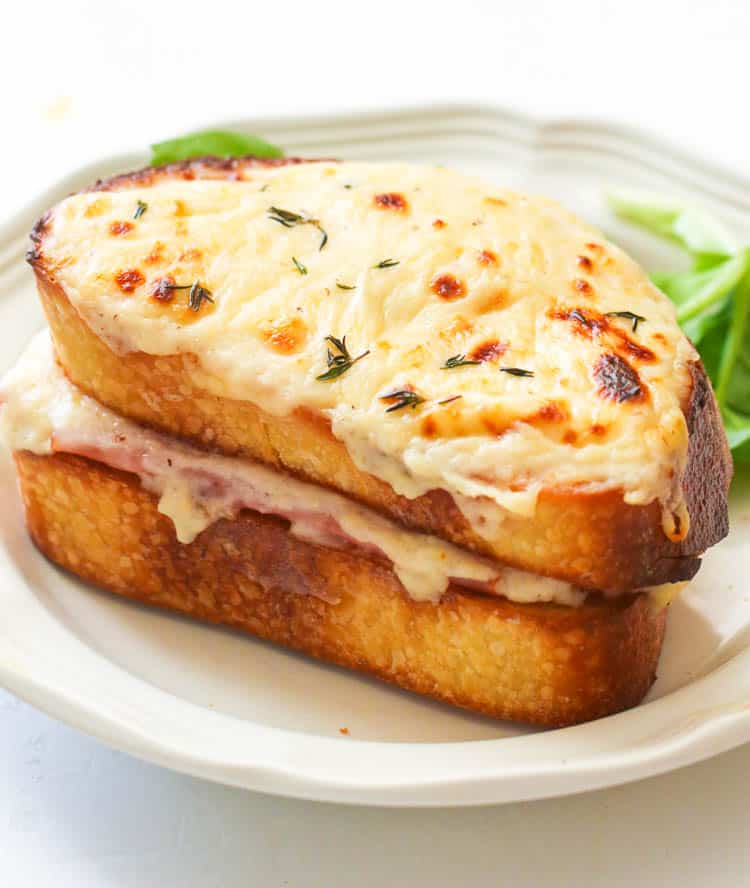 Kickstart your day with a level-up version of French toast here for brunch. So, instead of dipping the bread slices in a scrumptious custard mixture, each ham and cheese sandwich is topped with a lavish homemade Bechamel sauce then toasted. So creamy and cheesy, just like how perfect comfort food should be. 😉
18. Croque Madame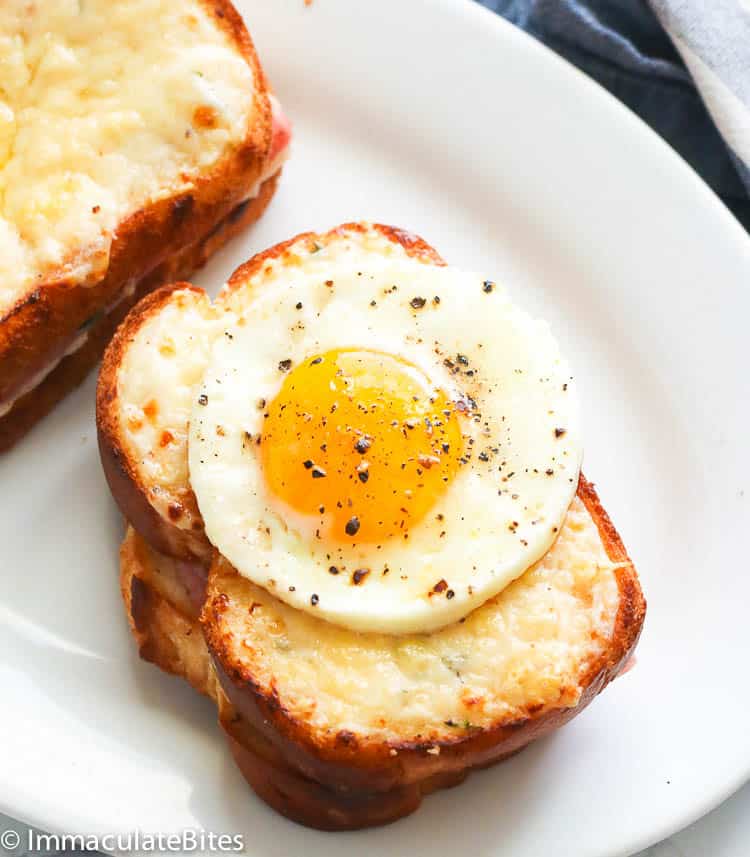 While Croque Madame is similar to Croque Monsieur, the big difference is that this one has a sunny-side-up egg. And the added nutmeg certainly hits the spot. This luxurious brunch is as fancy as its name, which will have you craving it all the time. So filling and satisfying, the perfect brunch for those who are always on the go. Oh yes!
Brunch Bread and Muffins
19. Banana Bread Muffins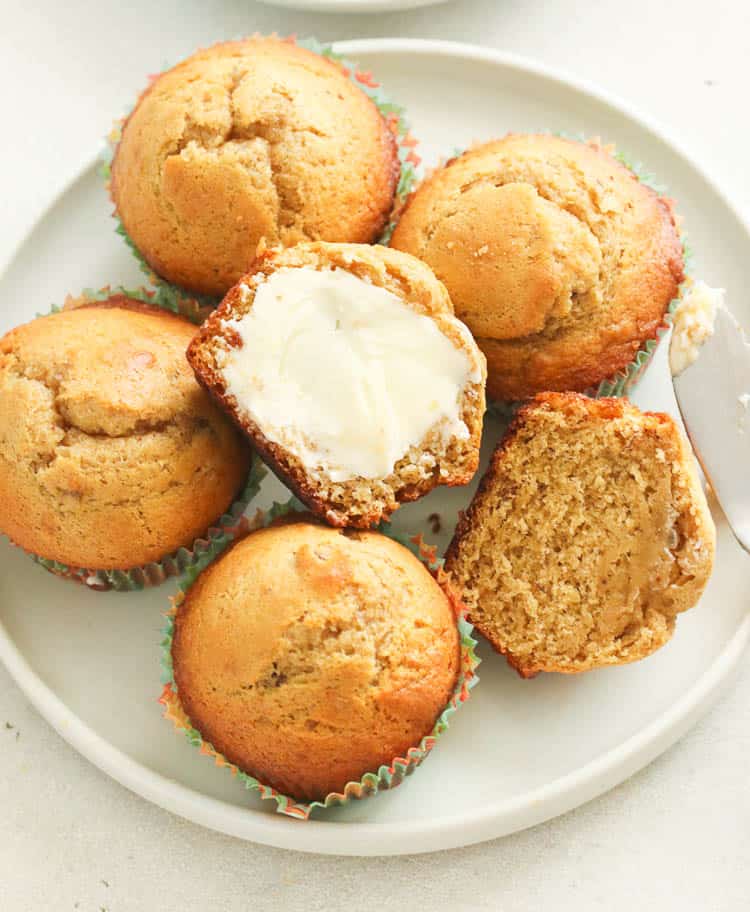 Banana bread in muffin form is such a great idea because it makes brunch more fun and enjoyable. Its simple softness and sweetness are sure to keep you full and satisfied. Plus, you can use them as a dessert or snack. Certainly, a simple hand-held treat that will keep you full for a long time.
20. Chocolate Chip Banana Bread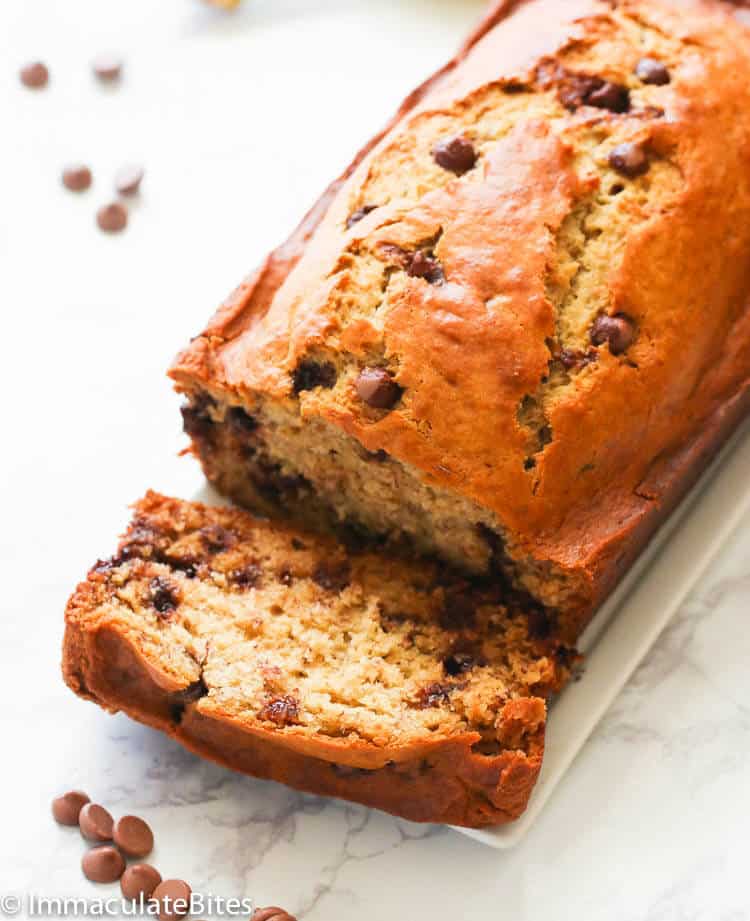 Classic chocolate chip banana bread for brunch? Sure! I gladly eat this for brunch, but then, I'd eat this all day with no complaint. And if I were you, I'd load it up with a handful of my favorite nuts such as pecan, walnut, and cashew, and maybe some strawberries, too. Like this Strawberry Banana Bread. Oh yes!
21. Cinnamon Bread Rolls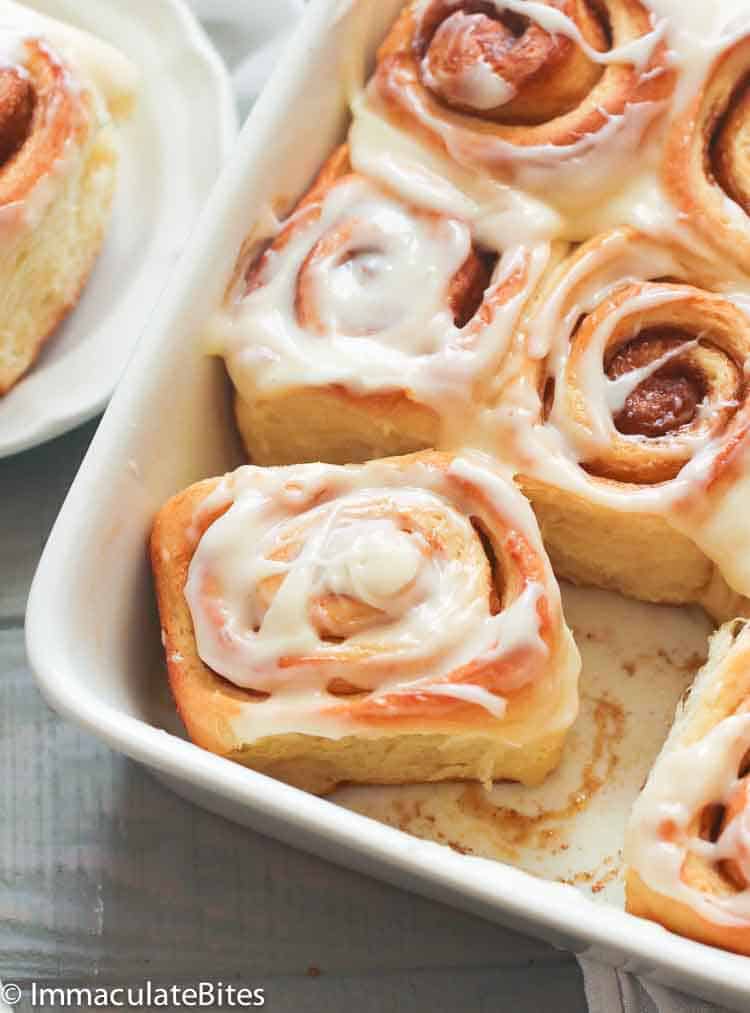 Brunch and dessert in one amazing recipe? Score! Soft and fluffy cinnamon rolls topped with a glorious cream cheese glaze are truly mouthwatering. Above all, it's sure to satisfy all your sweet tooth. Aah! So perfect in so many ways! And, of course, a hot cup of coffee or tea completes this indulging baked brunch treat.
22. Coffee Cake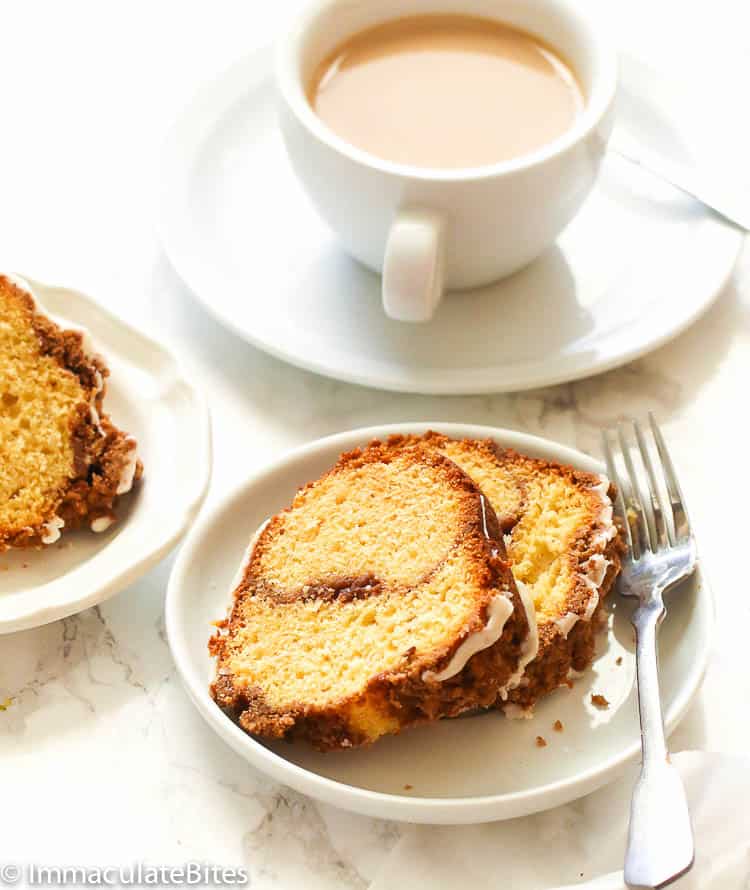 Although it's called a coffee cake, there's actually no coffee in it. Not even a single drip! Nada! However, this brunch slash dessert is the perfect match for our dear coffee. Hence, the name coffee cake. Anyway, the streusel on top will surely hit the spot with its rich and cozy flavors from nutmeg, cinnamon, and butter. Beat that!
23. Lemon Blueberry Scones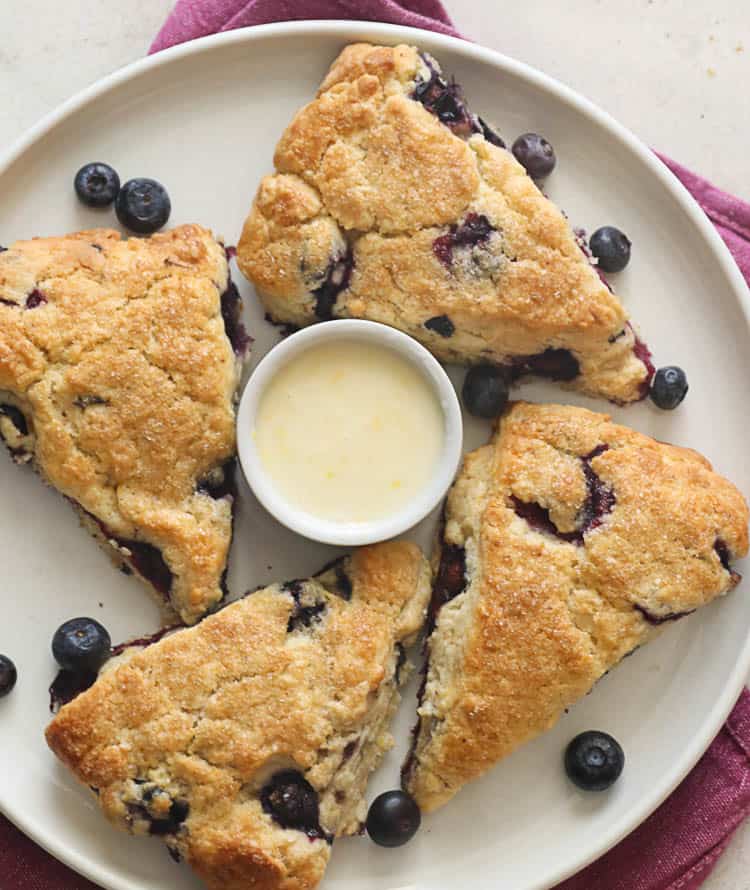 Satisfy your toothsome cravings with this easy brunch recipe featuring scones, blueberries, and lemon. Even better, with its harmonious lemon glaze sauce. Aaah! Inviting, isn't it? Indeed, a dessert like no other! And it's the perfect brunch to liven up your day! 🤩 You might want to try other fruit-flavored scones, too, like my Raspberry White Chocolate Scones and Pineapple and White Chocolate Scones here.
Brunch Beverages
24. Peach Bellini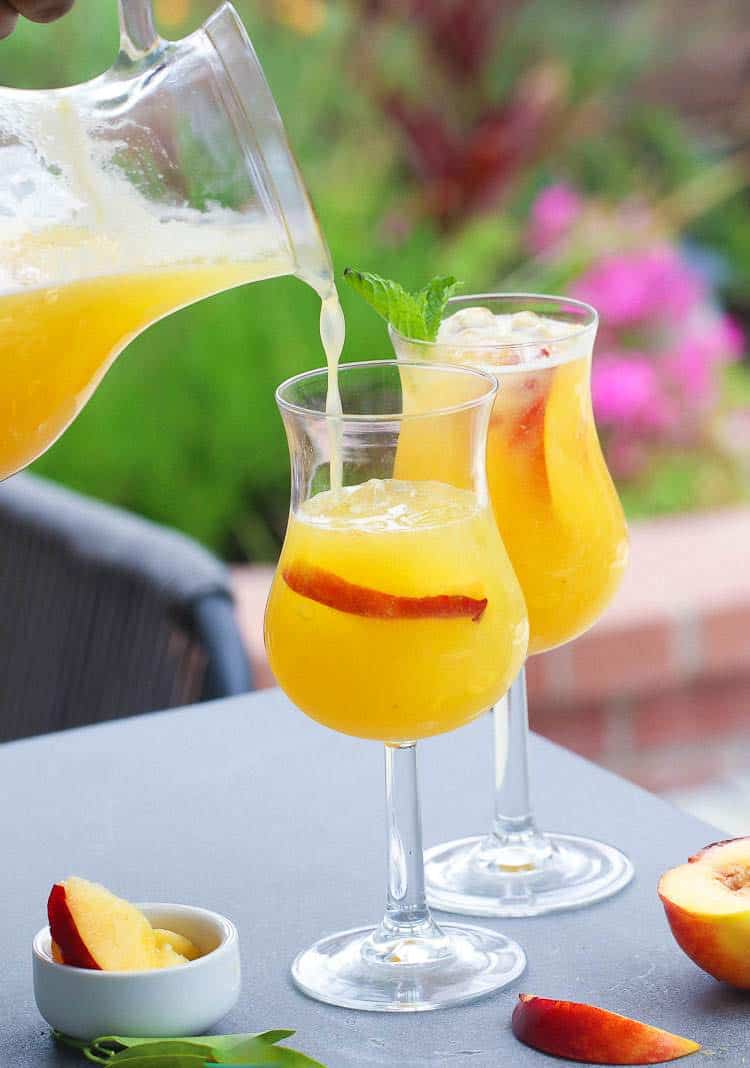 Start your party as early as 10 a.m. in this sweet and fruity Peach Bellini. Why not? It's sweet and light yet delivers the perfect booze that is not too overpowering. The ideal accompaniment for your equally delicious brunch food ideas such as Tomato Pie and Croque Monsieur. Awesome!
25. Mimosa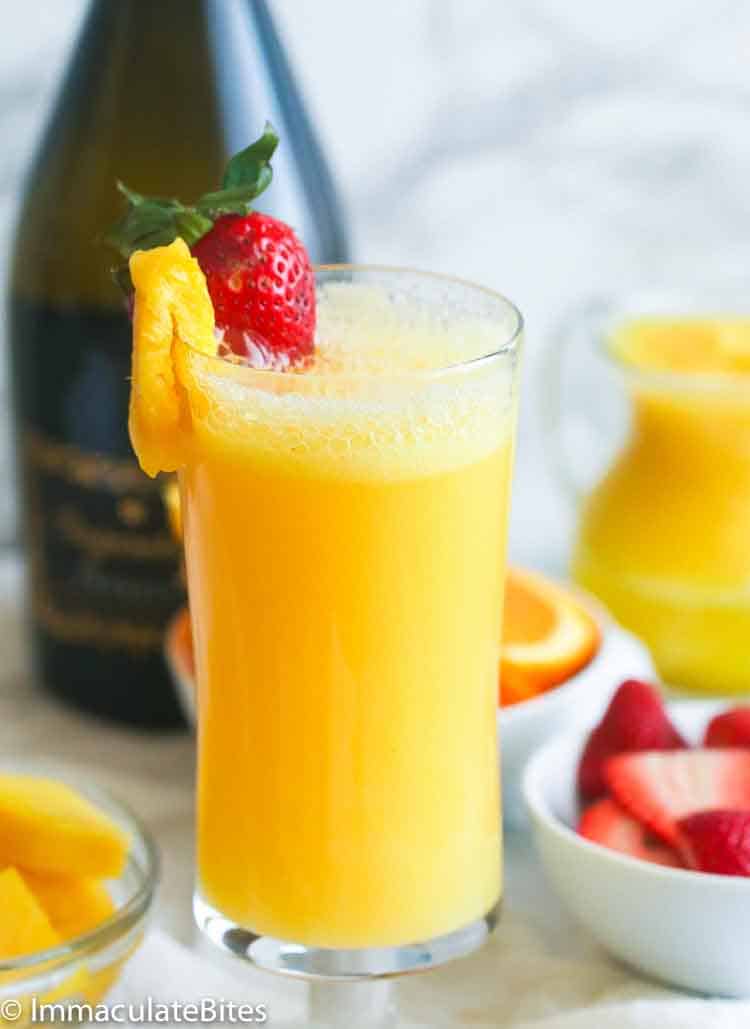 Who would have thought that you could make this elegant cocktail drink with only four ingredients? Yes! That's right! In fact, you can have it in the glass and on the table in five minutes! Enjoy this fruity cocktail with the lovely ensemble of orange and pineapple juice infused with a mix of champagne and rum. Quick and easy yet so fancy!
26. Strawberry Banana Smoothie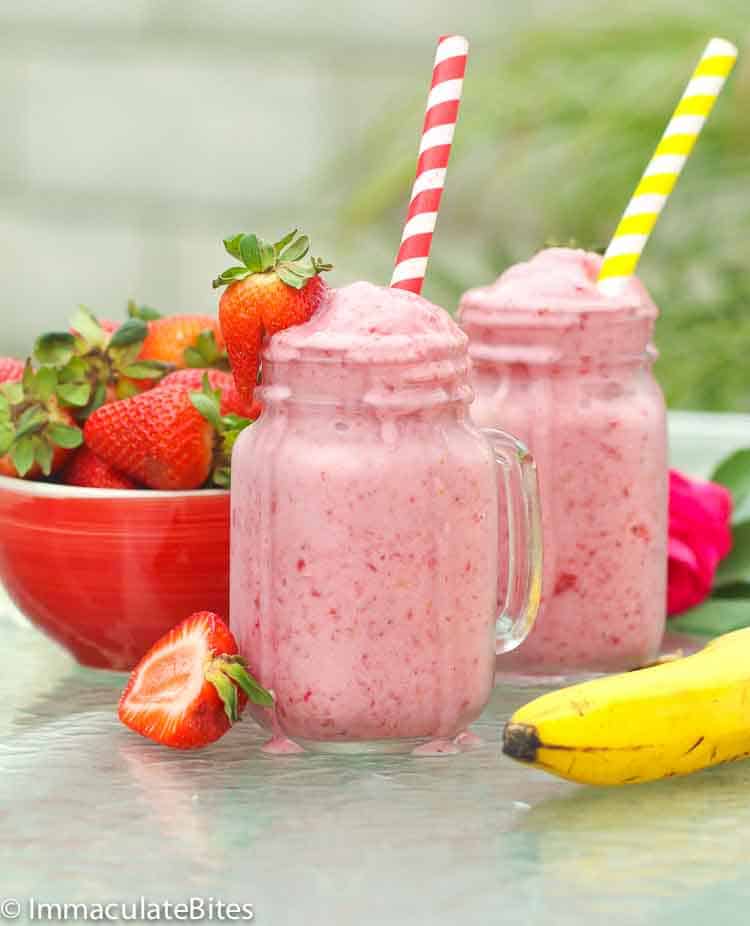 Not a fan of cocktails and boozy drinks? Worry not because this healthy and refreshing Strawberry and Banana Smoothie here is bound to make your brunch date even more memorable. You are gonna love its revitalizing and sweet summery flavors. Aah! Pure heavenly goodness in every sip. Even better, you only need four ingredients and five minutes to enjoy this lovely drink. Easy peasy!
27. Ginger Tea
Enjoy a deliciously nutritious morning drink featuring ginger and lemon. It's even more special with star anise, cardamom, and cinnamon. And yes, spices are not just for savory and sweet dishes, but they also add wonderful flavors to our refreshing beverages.