A steak dinner is usually considered a special occasion treat or a TGIF. However, I know very few people who would be happy with a slab of steak on their plate without something delicious to go with it.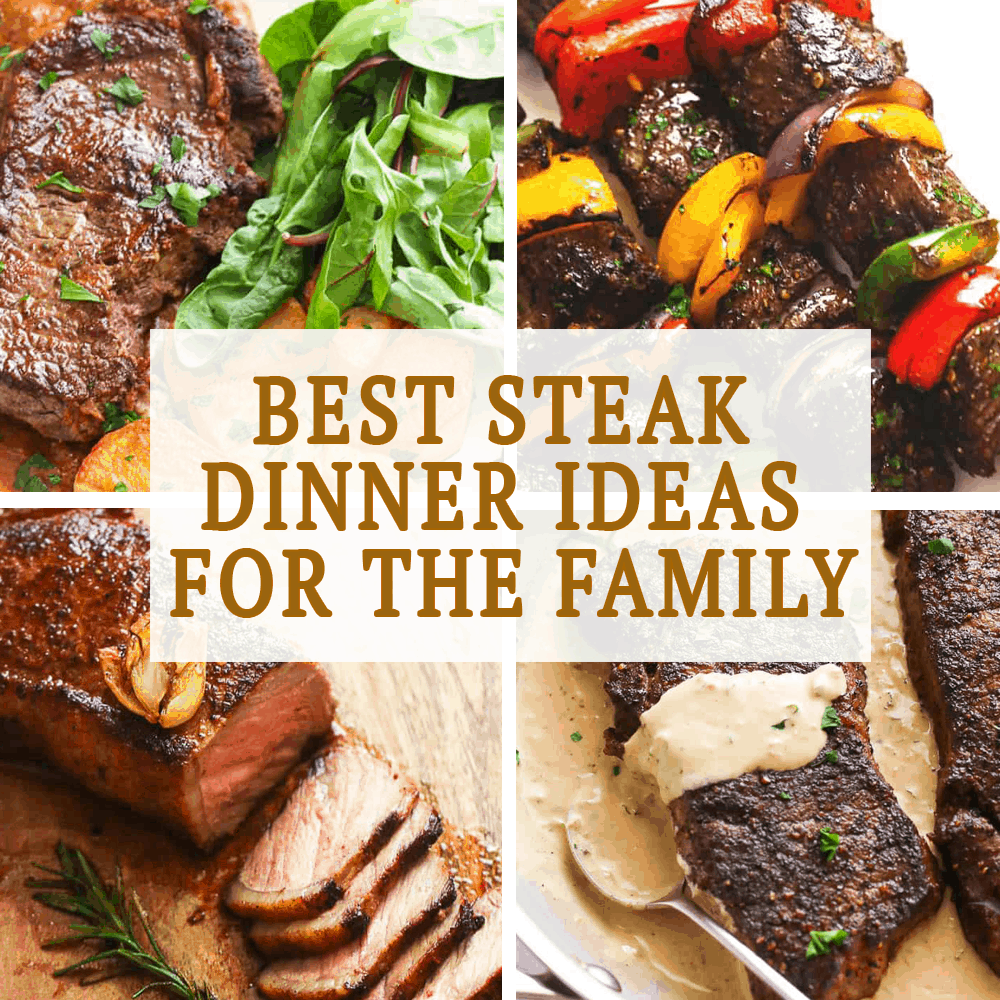 Steak is one of my go-to comfort foods that just makes everything better no matter what kind of day I've had. Having a variety of seasoning mixes makes it so much easier. Steak isn't a cheap cut of meat, so I like spicing it up to make a good thing better.

Since I know many of you here looove a good steak dinner here's a list of my favorite ways to cook up a fantastic steak and what I love to serve it with. Let me know in the comments below what your favorite steak dinner menu looks like. Let's dig in!
Steak Seasonings and Sauces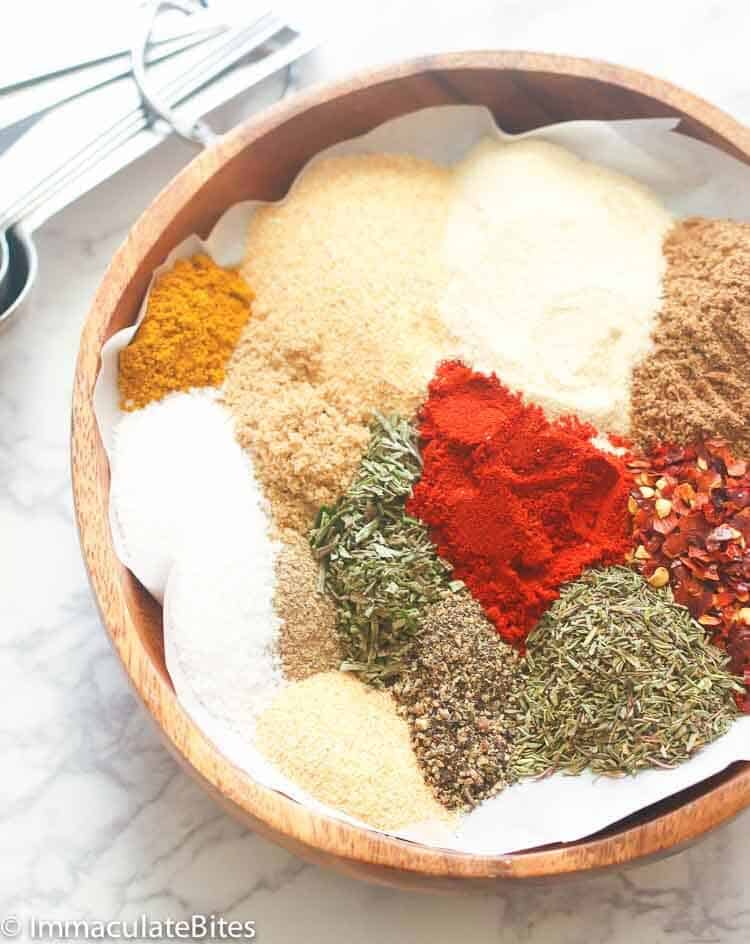 This easy-to-make rub is my first go-to spice mix when all I have time for is to season it and throw it on the grill or cast-iron griddle. Garlic and onion with paprika and a touch of curry are so yummy together.
This classic French steak sauce is an absolute must-have in your recipe collection. Don't let all the stories scare you about how hard it is. This recipe is so fast and easy that you can make it while your steak rests.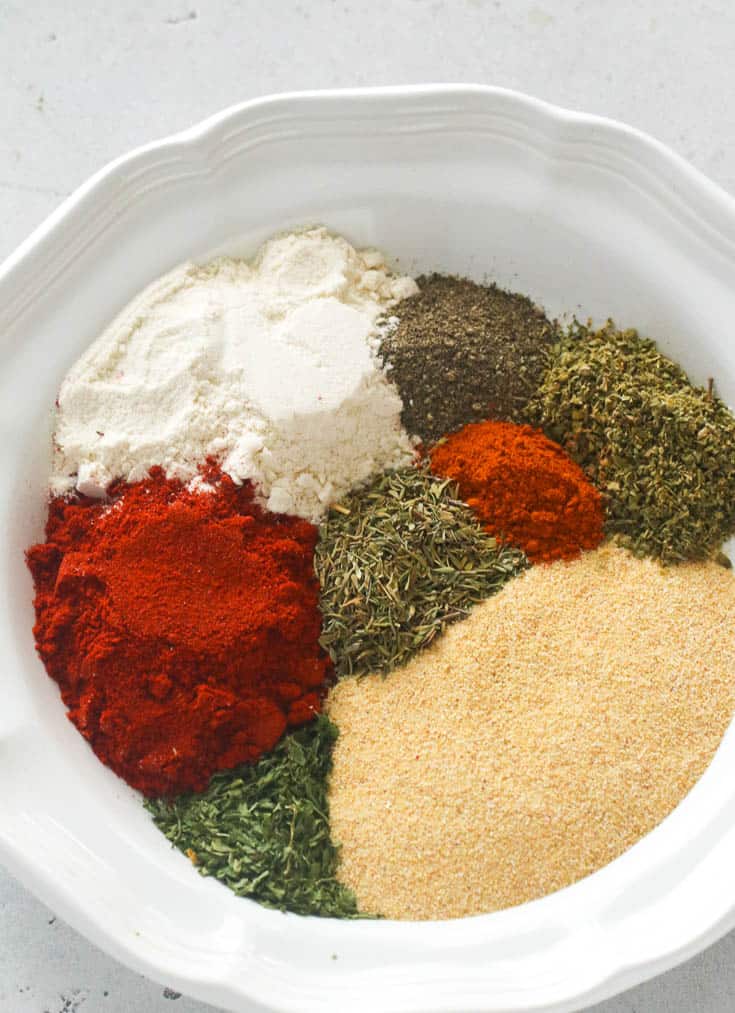 Chef Paul Prudhomme invented this beautiful technique about 30 years ago with a fusion of Cajun and Creole seasonings, butter, and intense heat. Searing burns the butter (not the steak), and so came into existence the correct way to blacken your steak, fish, or chicken.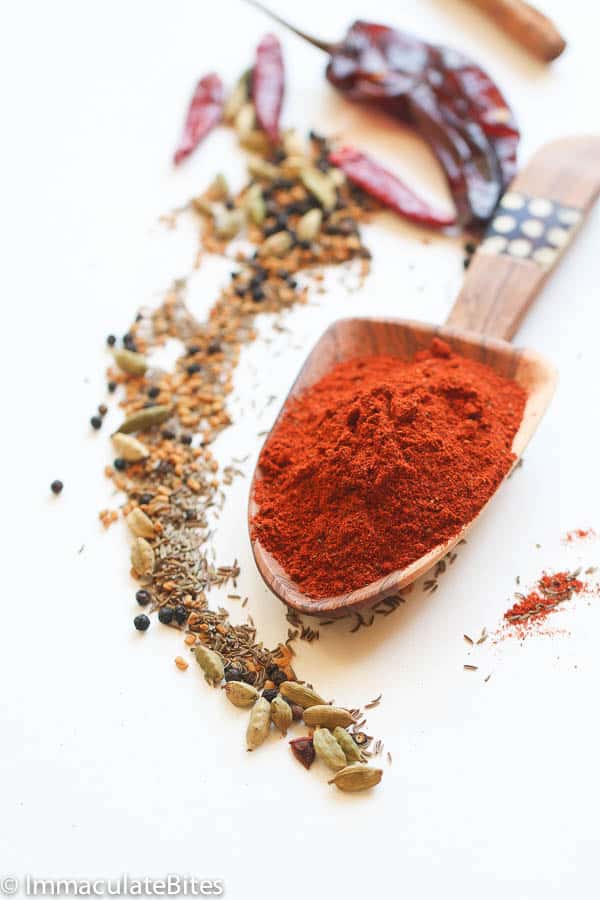 This spice mix, made with cardamom, fenugreek, cumin, ginger, chilis, paprika, and more, is a superb all-purpose spice mix to have on hand for just about anything. The spice mix's name in Amharic means hot, and no self-respecting Ethiopian chef would be without it.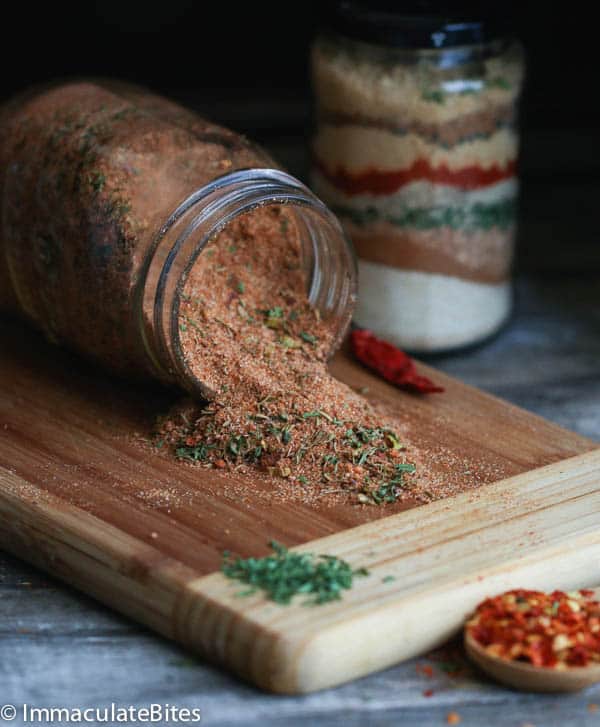 If you're in the mood for a tropical flavor, this is the spice mix for you. I was astonished at how good allspice is on a steak. The ginger, cinnamon, allspice, and hot pepper all combine for an incredible flavor explosion.
The Best Steak Recipes
1. Pan-Seared Oven-Roasted Steak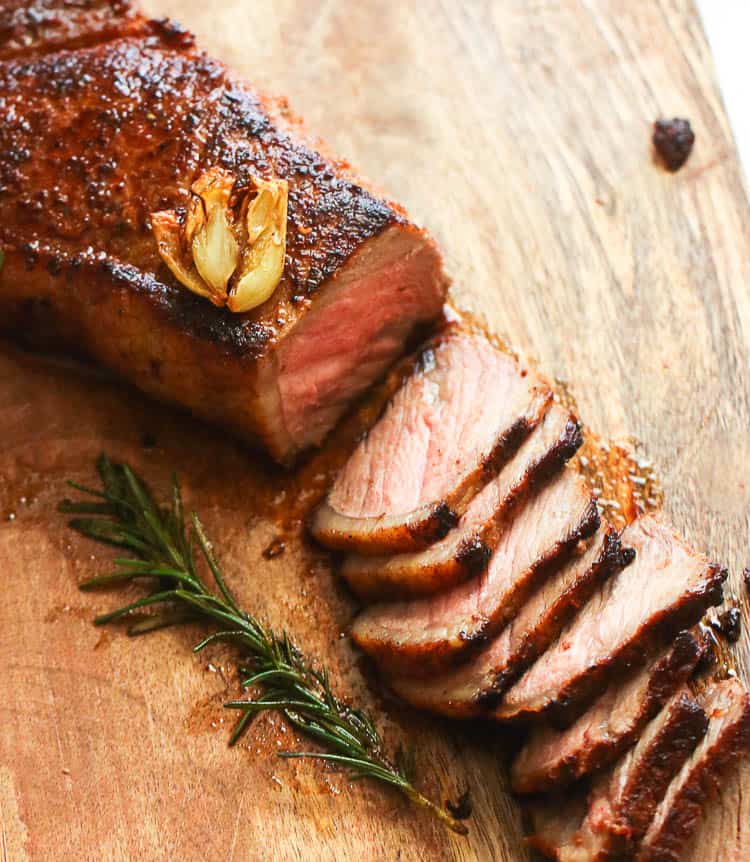 Finishing off a thick steak in the oven is the perfect way to get the sear you want and the right doneness without burning it. It doesn't get better than this.
2. Steak Tips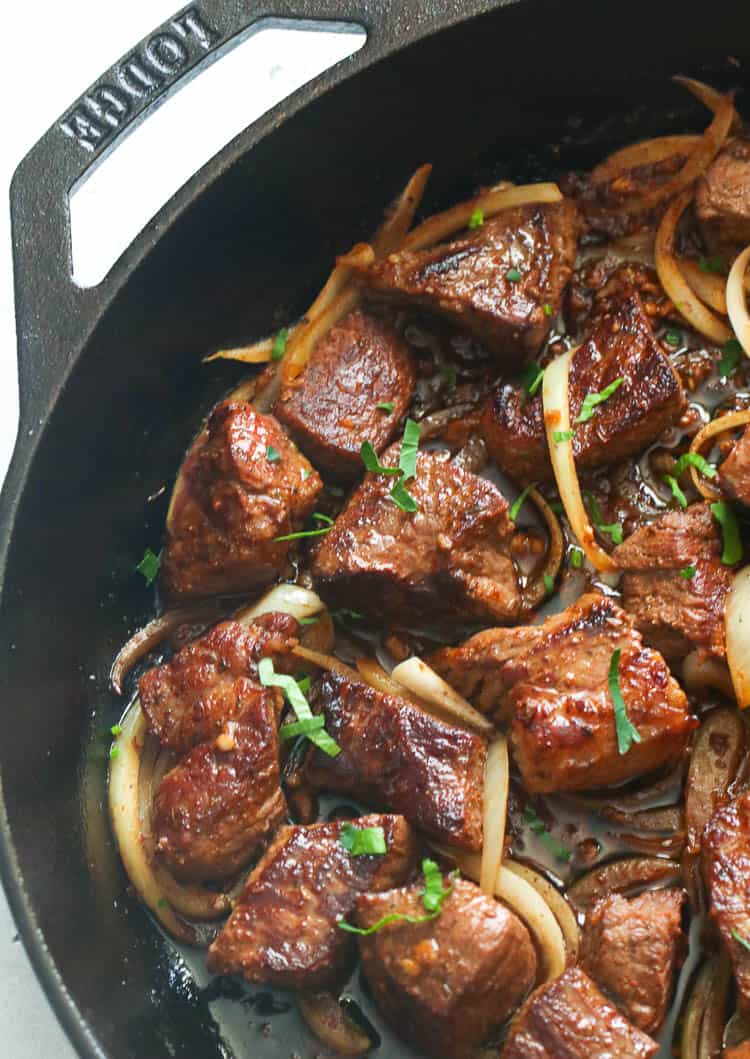 An economical, fast, and easy way to get steak on the table. The drool-worthy garlic sauce in this recipe is what makes it soooo good. And they are so cute; they will look great with a toothpick on as an appetizer plate at your next party.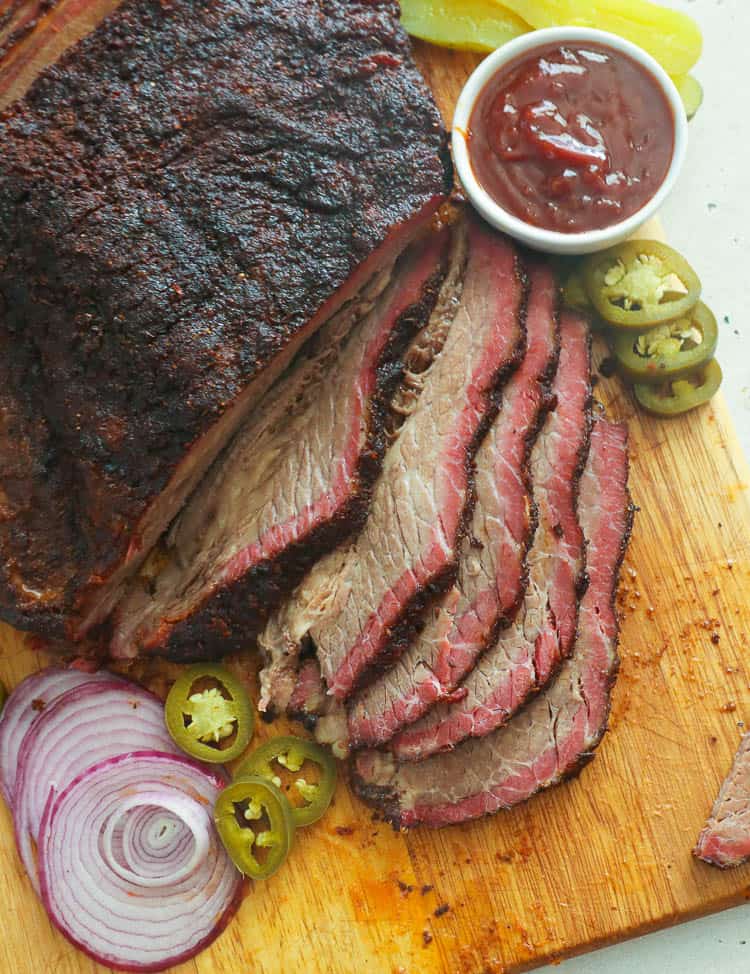 This pricey cut of beef needs to be treated with special respect. Smoking is the best way to do it justice. I love my pellet smoker because it cooks it slow and flavorful. But really, there are so many ways to cook this baby that you can use what you already have.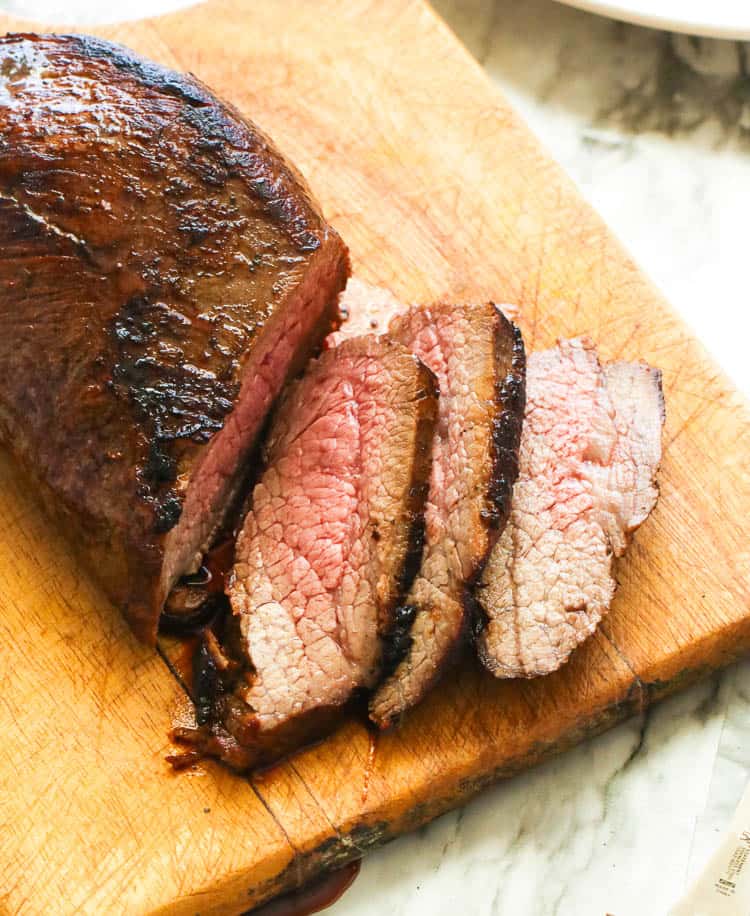 Here are my two favorite ways to fix a tri-tip roast. This one is marinated at least an hour (the night before, if you can) and slow-roasted in the oven for a mouthwatering steak dinner. The other way is smoked which is as good as the oven-roasted one.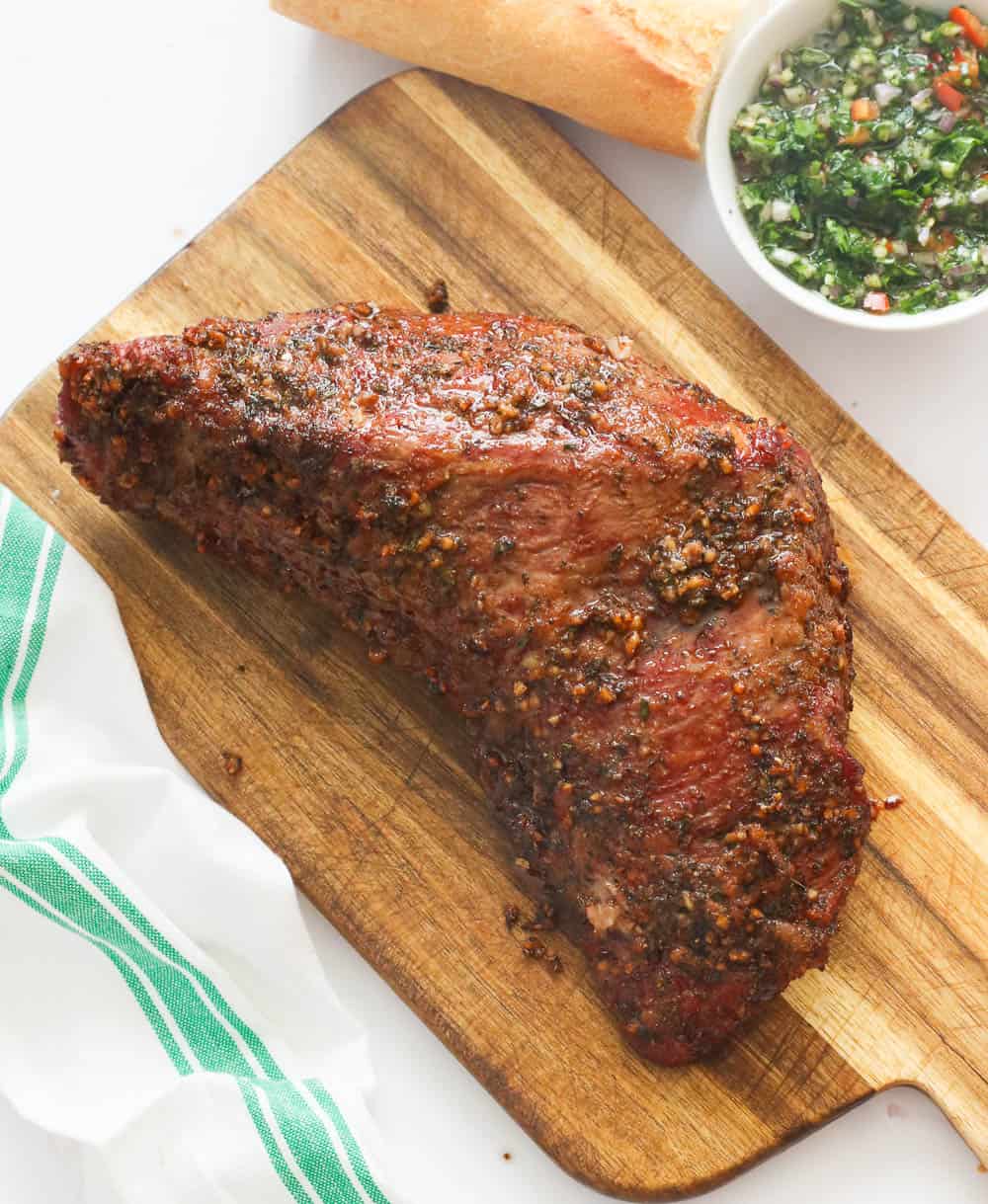 If you have a smoker, this is the way to go. The advantage of this steak is that it's a less expensive cut of meat, so slow-cooking really brings out the flavor and tenderizes it for a melt-in-your-mouth experience.
6. Marinated Grilled Skirt Steak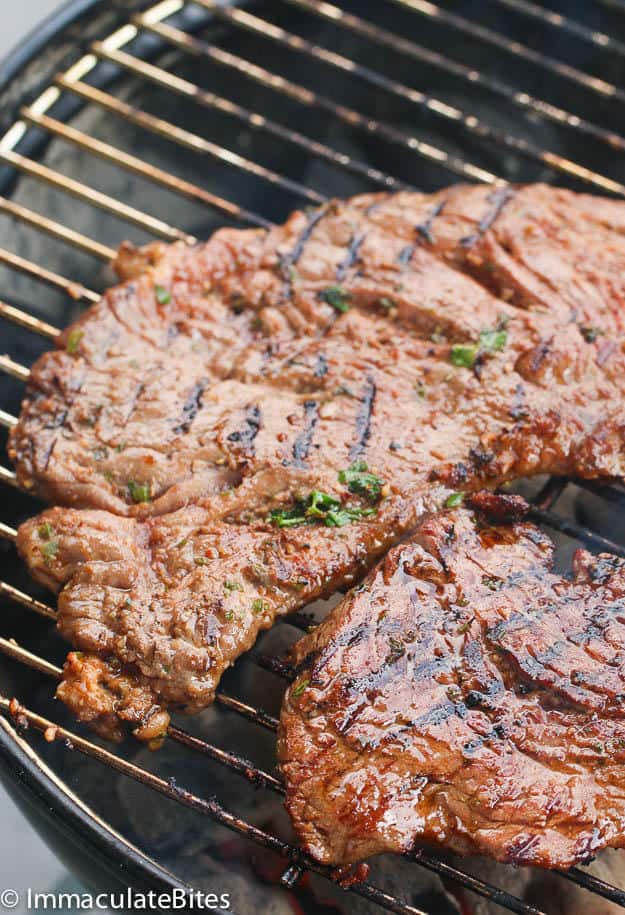 This one is a little tougher than the flank steak. However, it makes up for it in flavor. Sear it fast on an extremely hot grill or cast-iron skillet and leave it rare or medium-rare for the most tender skirt steak.
7. Swiss Steak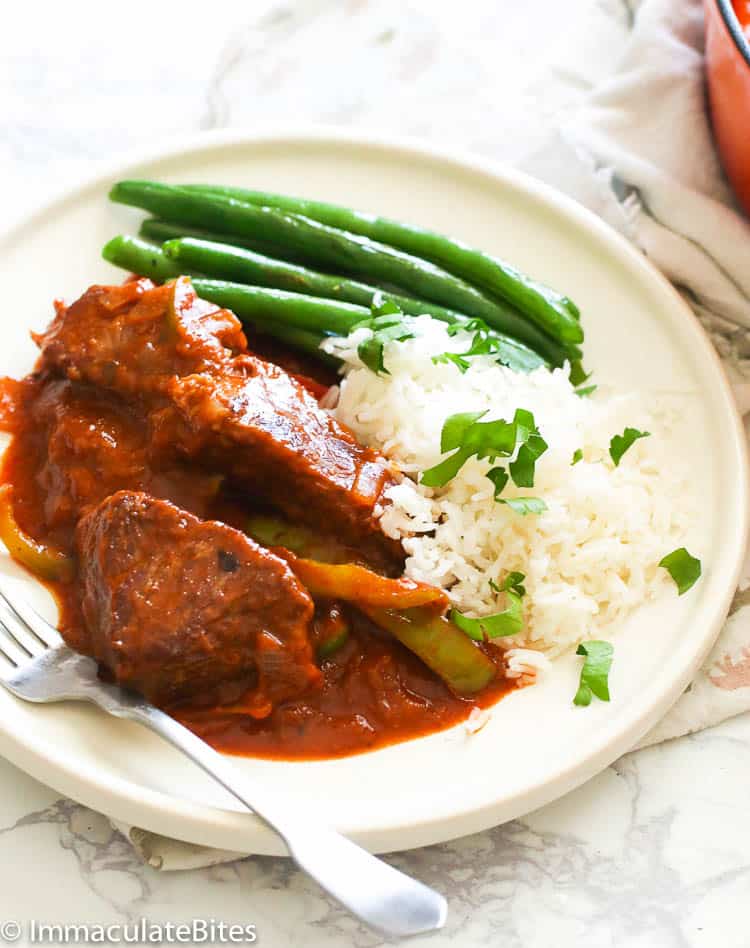 The name of this steak has nothing to do with the country. It's an ingenious way of making a cheap cut of beef into a delicious and tender steak. The verb to swiss means to pound tough meat into tenderness, coat it with seasoned flour, and then simmer it in an exquisite tomato sauce for a wonderful saucy steak dinner.
8. Here
Squares of beef skewered and layered between peppers and onions are easy to make steak. If you have tzatziki sauce and homemade pita bread, you have instant souvlakia. A perfect kind of steak when entertaining!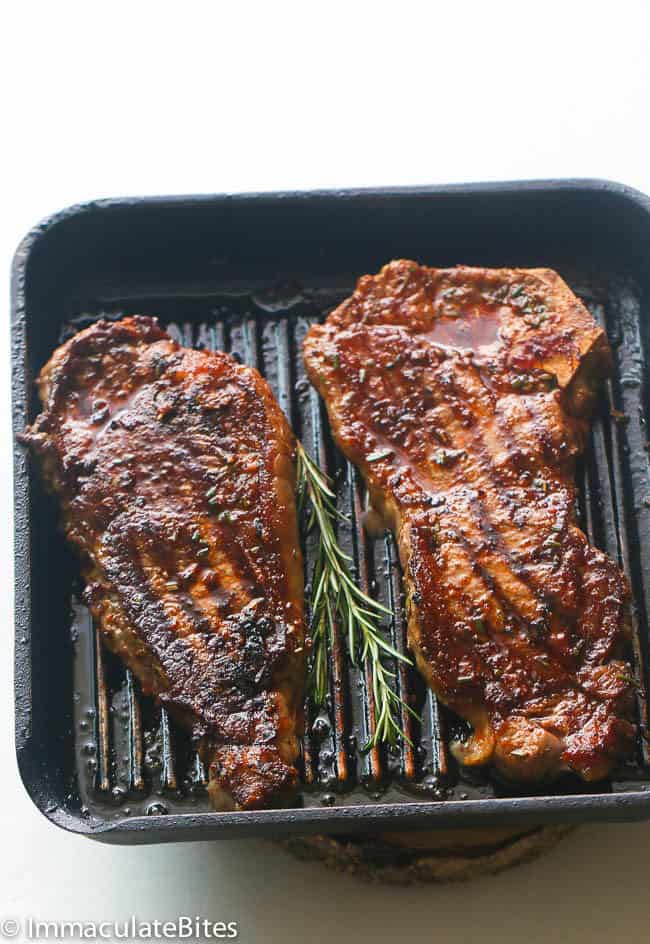 This popular and tender steak for grilling gives you a pleasant chew. It's not as tender as the tenderloin, but that is not a problem. It comes pretty close, and it's not as expensive as the most tender steaks.
10. Tomahawk Steak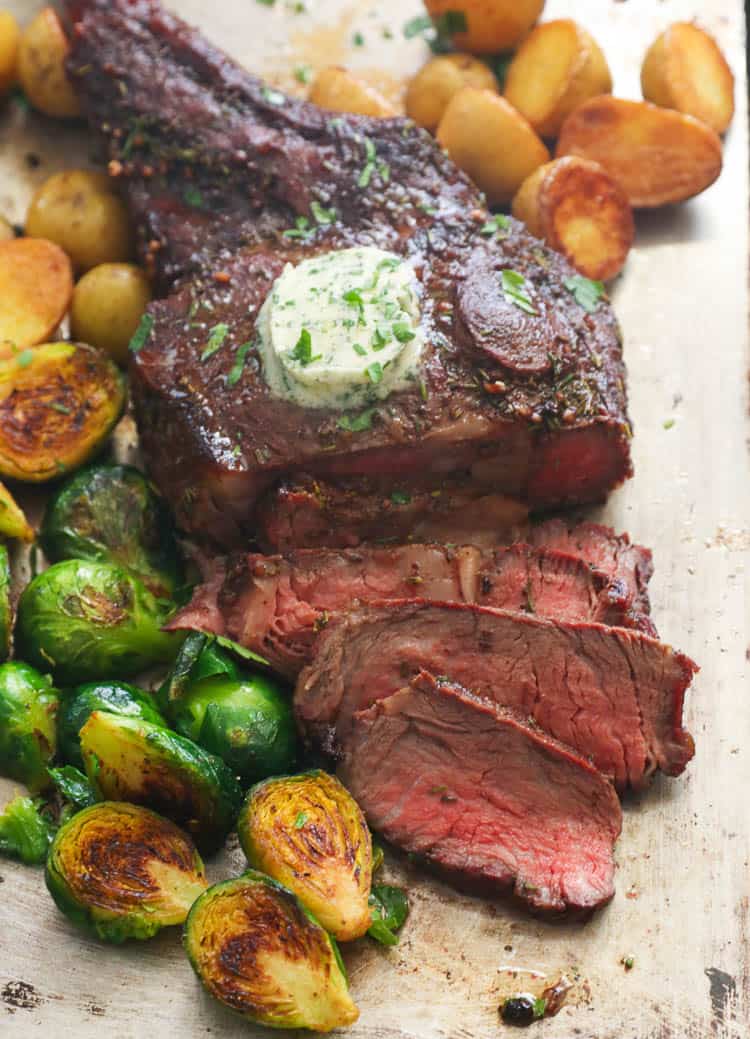 A fun and delicious steak that gets its name from its shape due to at least five inches of rib bone left on it. Yes, it's incredibly expensive, so a ribeye is a more economical version of the same cut of beef.
11. Steak Diane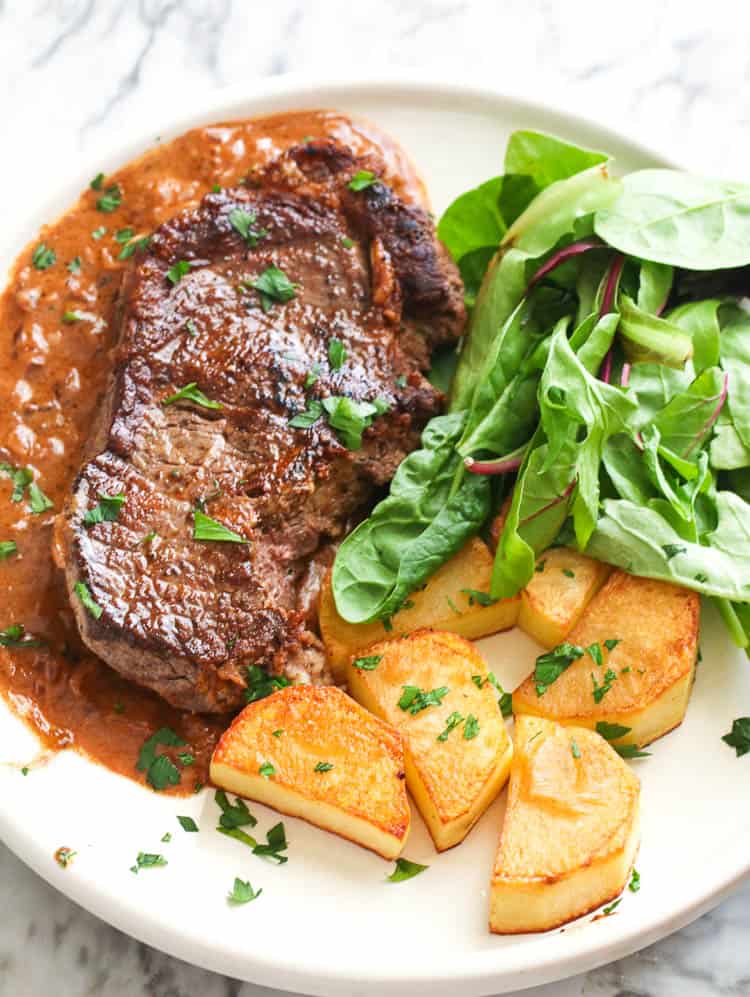 This mouthwatering steak is named after the Roman goddess of the hunt. It's the sauce that makes it with Worcestershire sauce, mustard, and heavy cream. Yum!
12. Steak au Poivre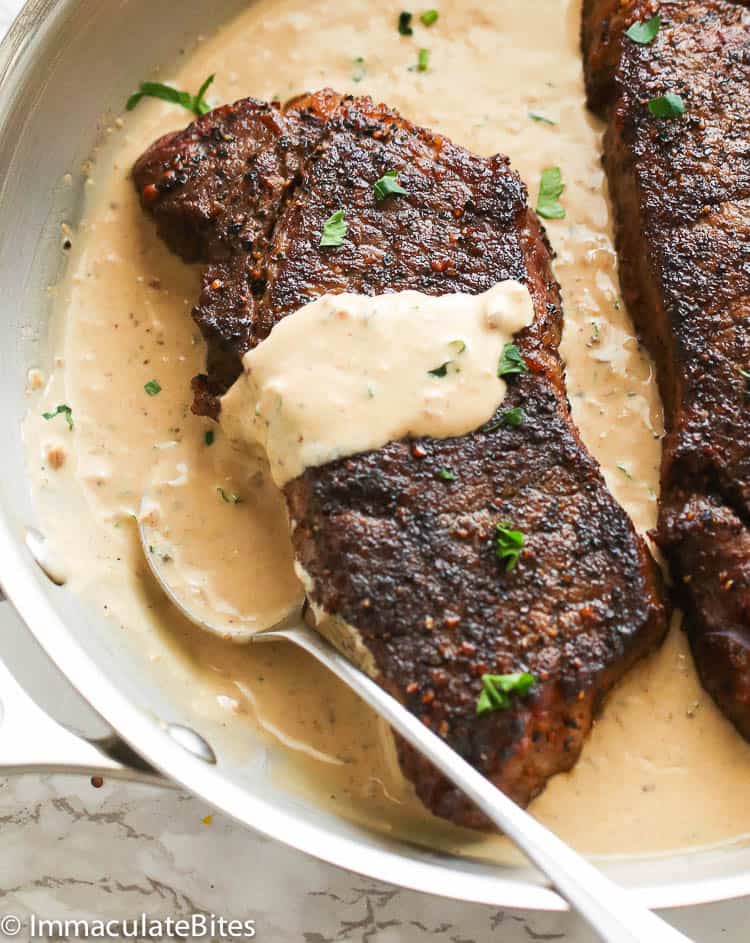 The French really know how to cook tempting and delicious foods. This steak is no exception. Crusted in cracked pepper –au Poivre- and drizzled with cognac and heavy cream, I understand why it's so expensive in restaurants.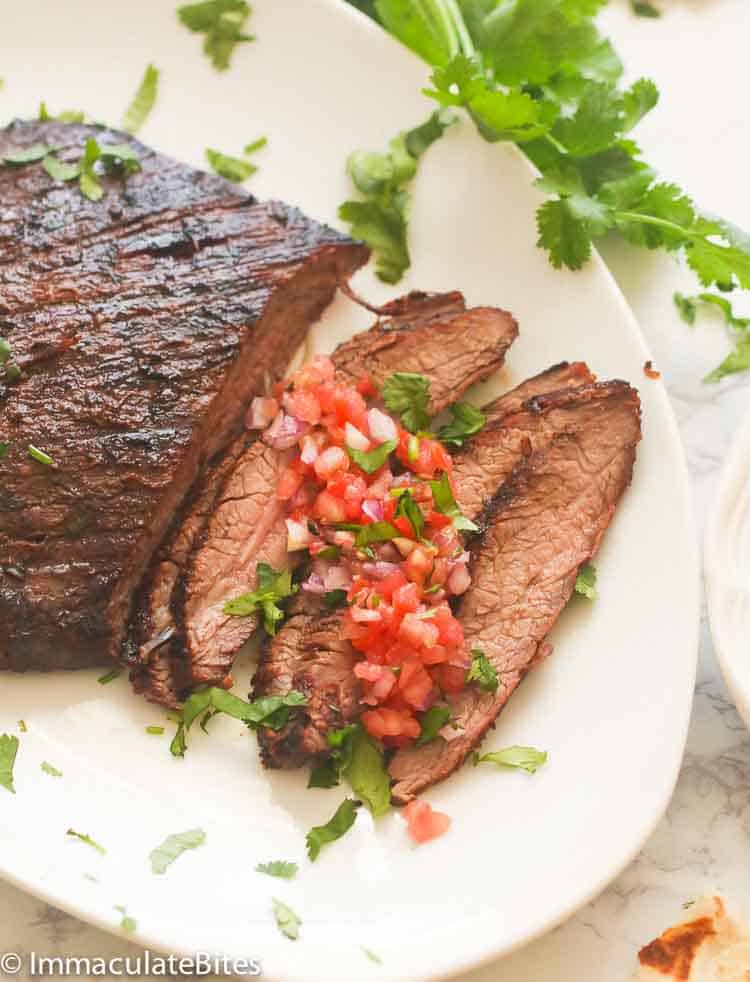 A flank steak is one of the most flavorful steaks you can get. It can be a little tough if cooked the wrong way or cut too thick. Get the grill good and hot before you throw it on, so it gets a good sear.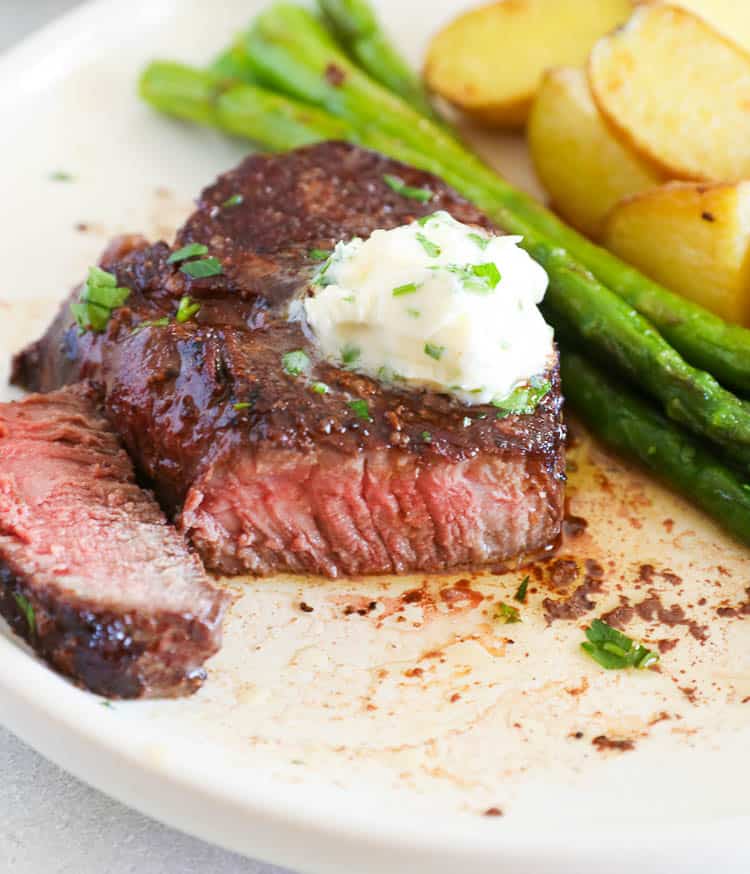 The king of steaks! This primal cut of beef is one of the most tender and delicious you can get. The tenderloin, by any other name, is an easy steak to get right every time because it's just perfect.
Perfect Sides for Steak
Potatoes are the perfect side for steak, any way you want to make them. Mashed, boiled, roasted, baked, fried, it doesn't matter, they will have their place on the list for steak dinner ideas.
15. Fondant Potatoes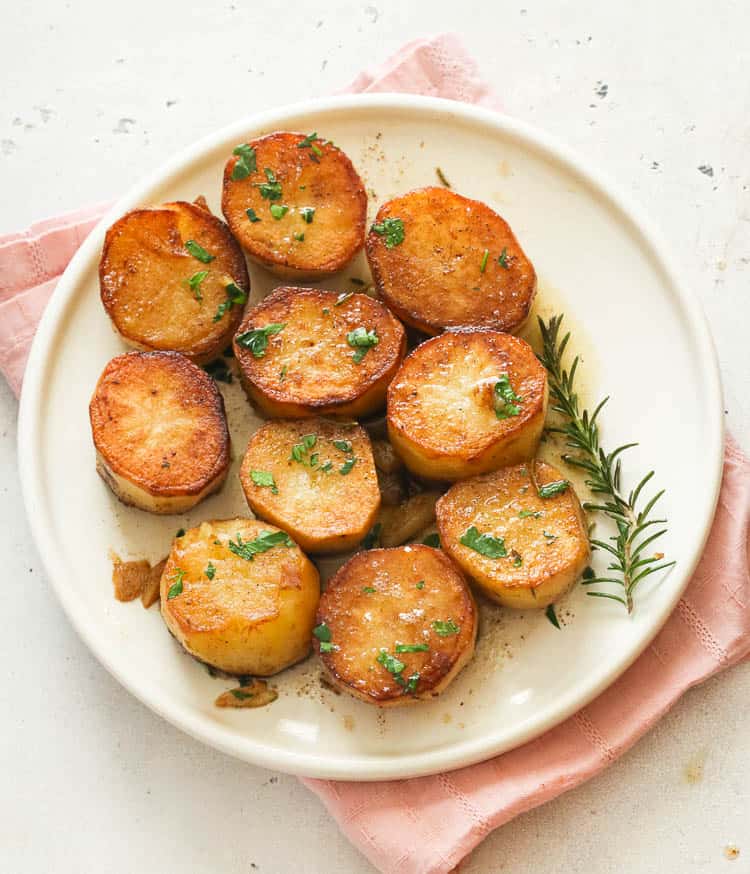 This dish makes a perfect side or appetizer. Rosemary is the ideal addition to almost any high-carb dish, and potatoes are no exception. I think it's my favorite way to use rosemary.
16. Roasted Potatoes & Carrots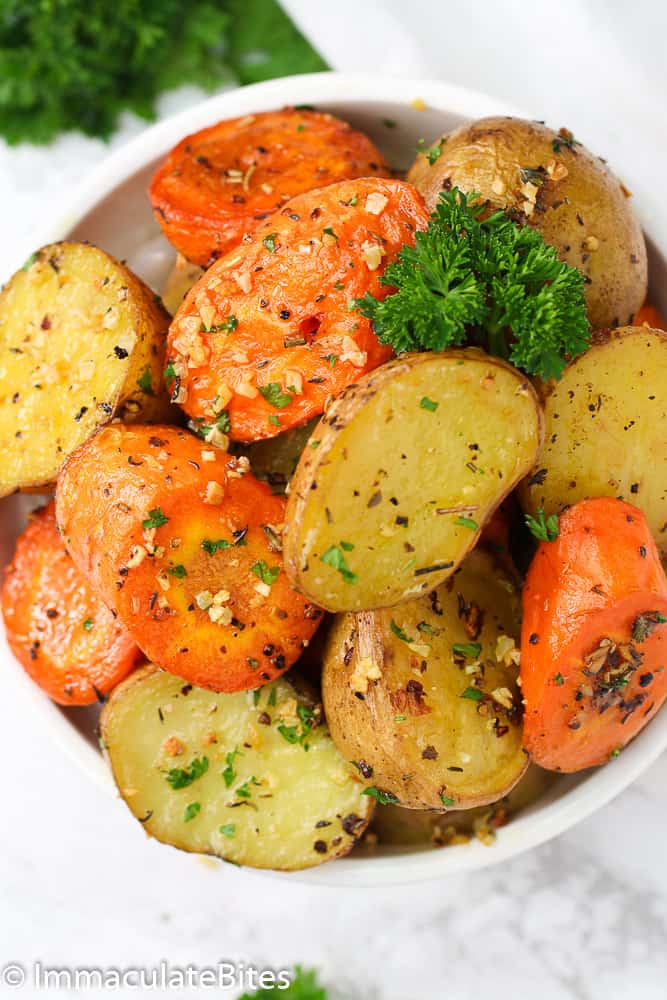 Roasting vegetables is a super-easy way to prepare a healthy meal for the family. All you have to do is scrub and coarsely chop the veggies, toss them with herbs and a little butter, and throw them in the oven while you get the rest of the meal ready. How easy is that?
17. Roast Garlic Mashed Potatoes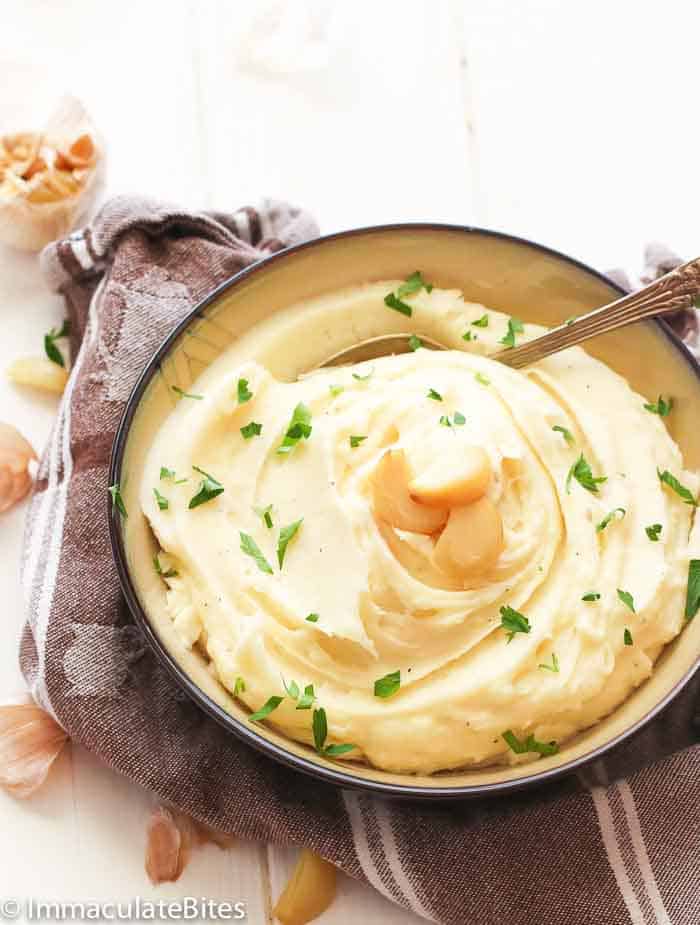 Mashed potatoes have to be on the top of the list of comfort foods and the top pick for sides that go with steak. Fluffy, creamy, and buttery mashed potatoes with a touch of garlic (not too much) will make the meal fit for a king.
Salads and Other Vegetable Sides
A salad or plate full of roasted vegetables always makes me happy and is never missing from my list of steak dinner ideas. It's so colorful and cheerful and provides the perfect balance for the hearty meat and potatoes.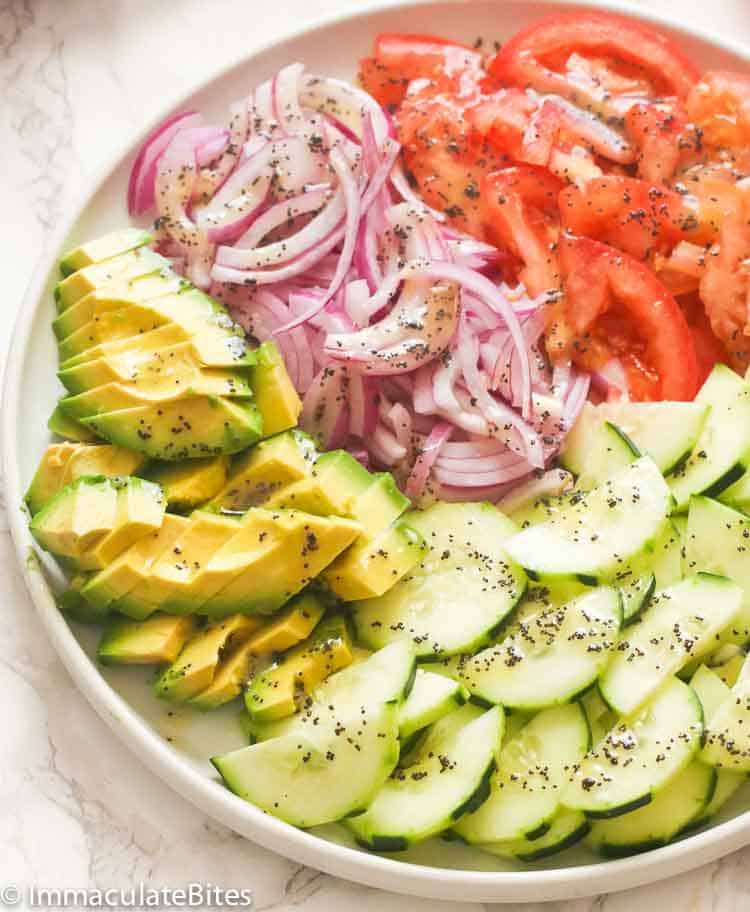 This incredibly easy salad is perfect alongside a steak and mashed potatoes. When someone says "salad," we tend to think "lettuce." However, my favorite salads don't even have one leaf of lettuce, just like this one.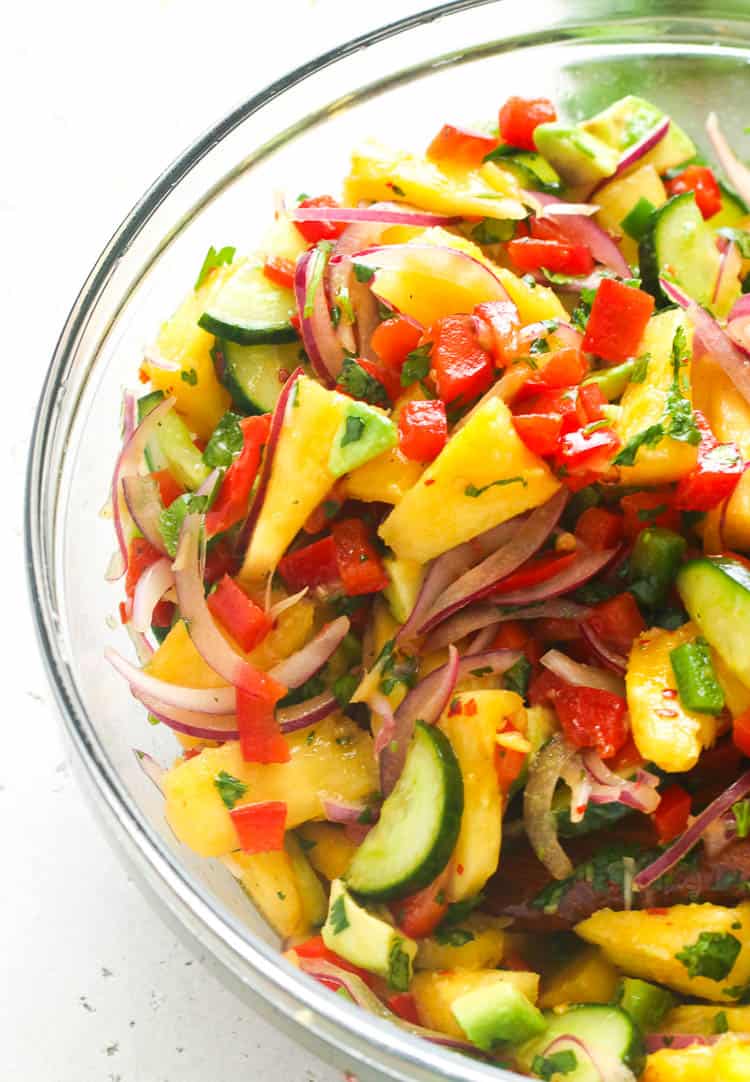 I love tropical flavors and use them any chance I get. So, when a friend introduced me to pineapple grilled beside the steak, I was hooked. Then came along this amazing recipe with pineapple in a salad. Double yum!
20. Wedge Salad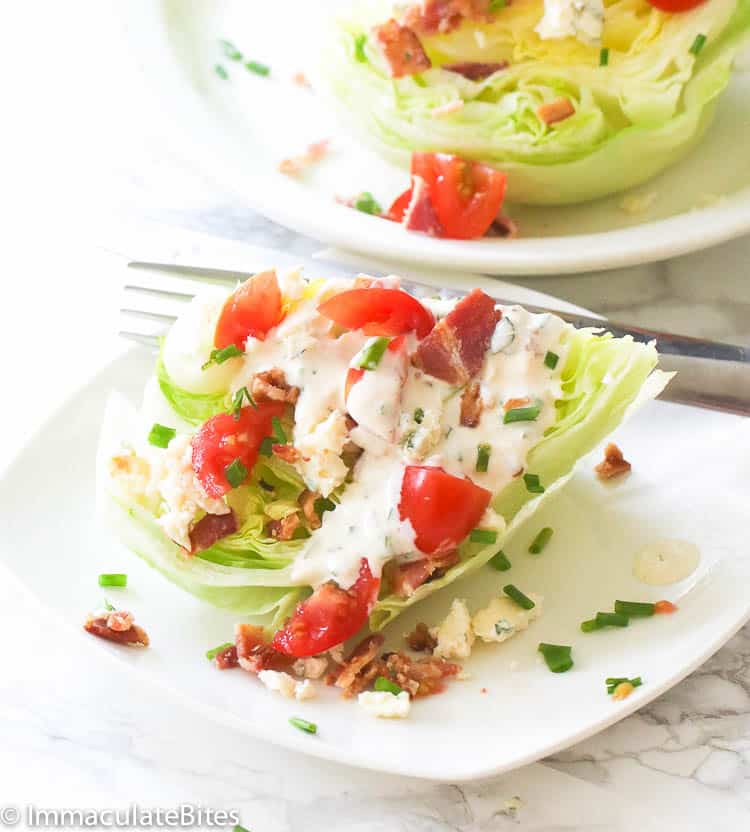 I'll have to admit, the first time I saw a wedge salad, I wondered what's the point was. Was someone too lazy to cut up the lettuce to make a real salad?
Then I tried it, and it was pretty good! Iceberg lettuce may not have much nutrition on its own, but it does have a refreshing crunch. It's also an ingredient I would spend the extra to get organic.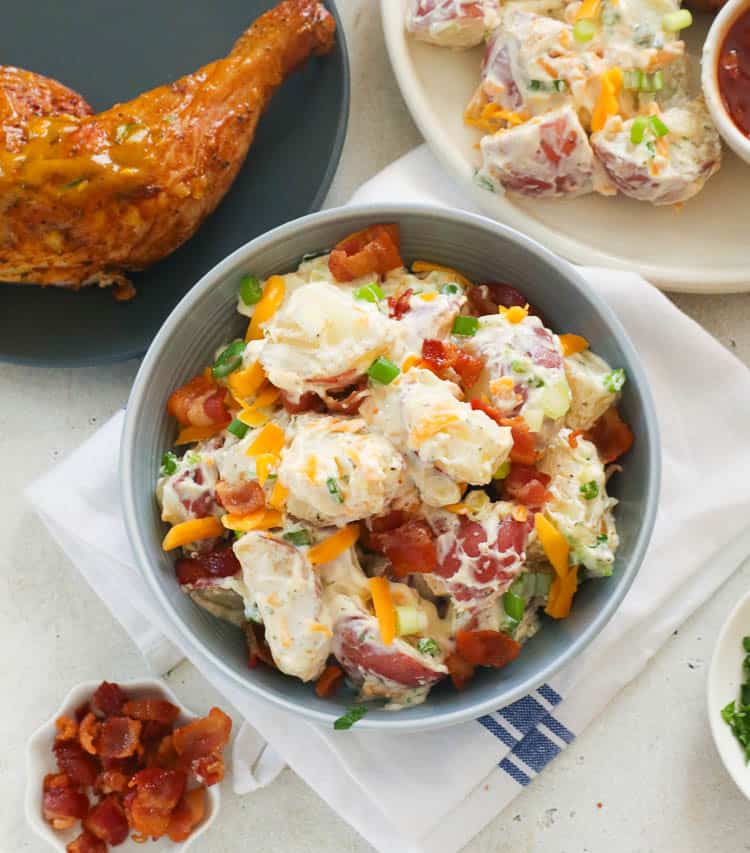 I adore the rich flavor of ranch salad dressing almost as much as potato salad. Put the two together, and you have a Ranch Potato Salad that rocks. It's a good way to have your potatoes and salad in the same bowl.
22. Macaroni Salad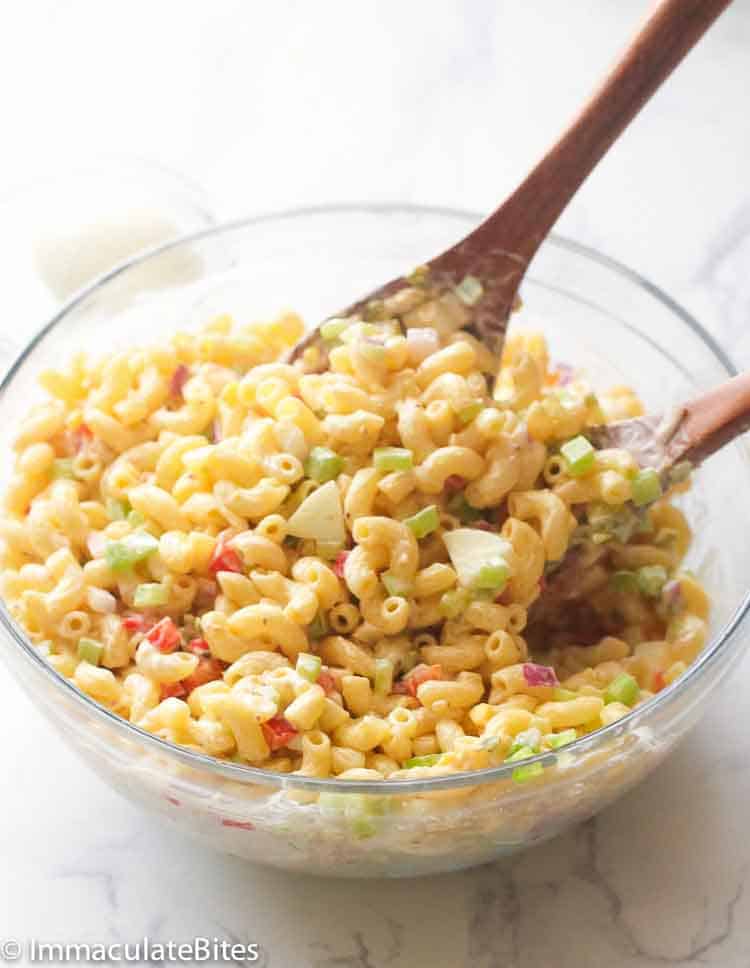 Kids love macaroni salad, maybe because it has a fun shape. It's also an excellent way to get kids to eat their veggies. However, if you prefer a version that doesn't use mayo, try this awesome Easy Pasta Salad.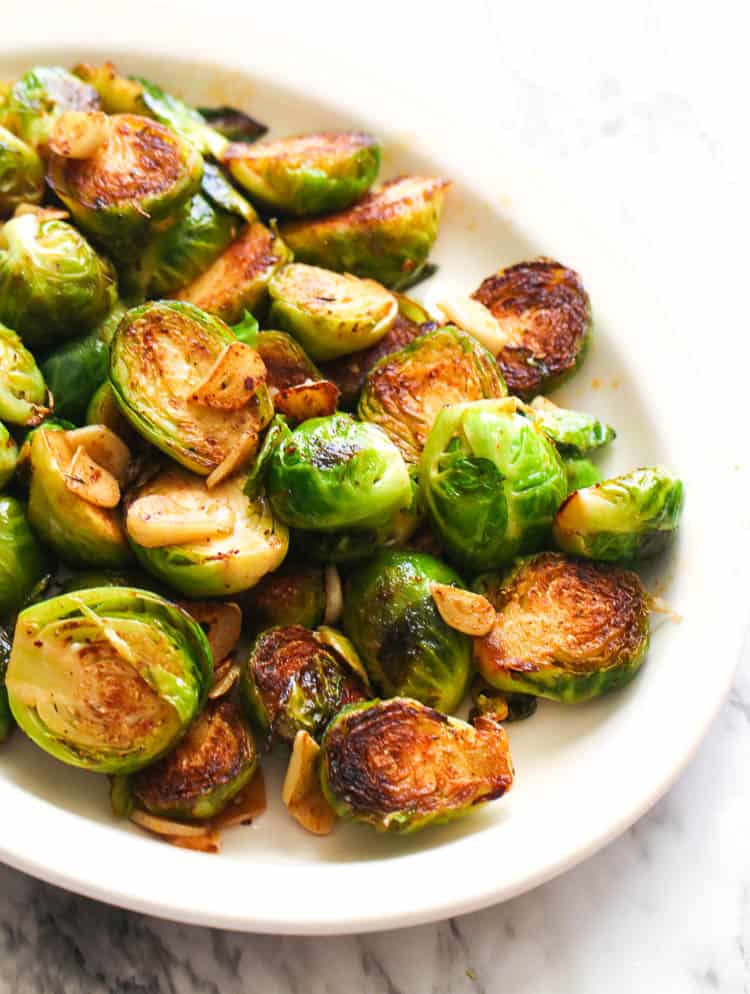 Brussel sprouts are so cute! I love to tell the kids that they're baby cabbages. Sauteeing them brings out their best side. Sauteed kale or spinach also makes perfect alternatives if you can't get Brussel sprouts.
Bacon makes everything better, right up there beside butter. Of course, parmesan cheese does its fair share in making food taste better. This Parmesan Crusted Asparagus is an excellent example of it kicking veggies up to another level of awesome.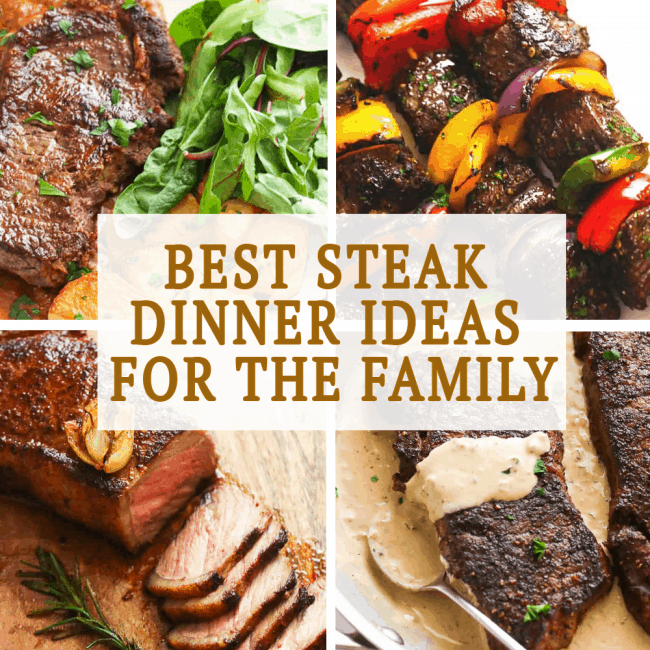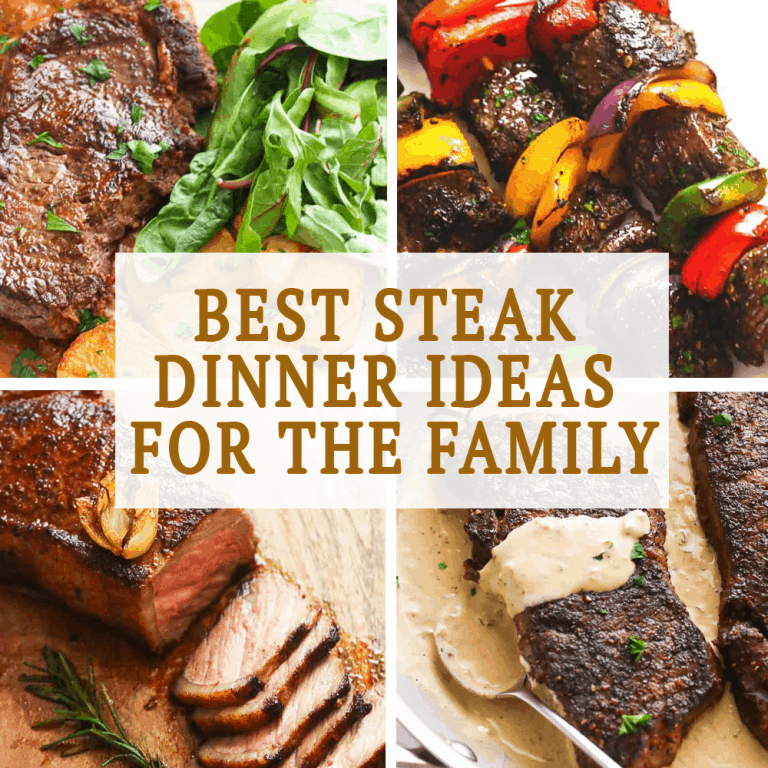 Print
Steak Dinner Menu Ideas
A steak dinner is usually considered a special occasion treat or a TGIF. However, few people would be happy with just a slab of steak on their plate. Here is a list of typical steak dinner menu ideas.