Fill your table (and bellies!) with these affordable, quick, and easy mouthwatering Ground Chicken Recipes with a wide array of ideas to choose from. Whether it's for a game night, potluck, picnic, or a festive holiday, these easy recipes will surely impress your guests!
Though ground pork and beef are tastier, the ground chicken still won't disappoint. With a few tricks up my sleeves, these ground chicken recipes are guaranteed to satisfy your soul.
You'll be surprised by the number of amazing dishes you can do with ground chicken. Soup, meatballs, pasta, and a whole lot more. All you need is a little dash of creativity and that'd do the trick. 😉
Read along and discover these easy ground chicken recipes I've compiled for you.
Baked and Fried Pastries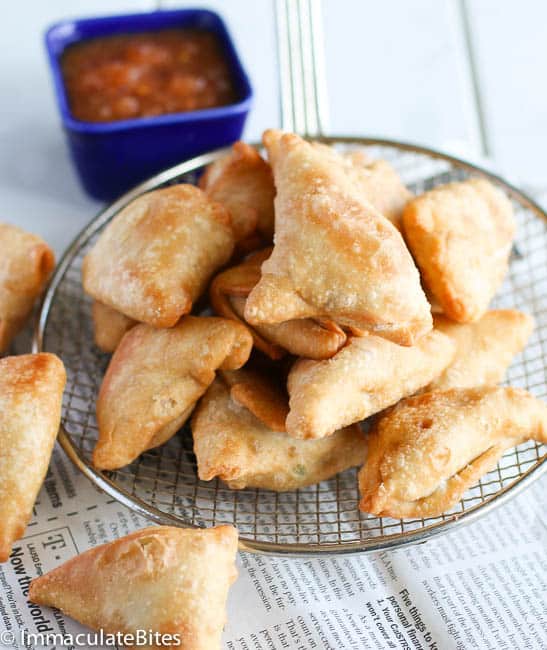 I can't get over these super crispy Chicken Samosas. Flaky pastry dough stuffed with savory chicken filling. You can either fry it or bake it. Aaah! Certainly, one of the best recipes using ground chicken. Truly addicting!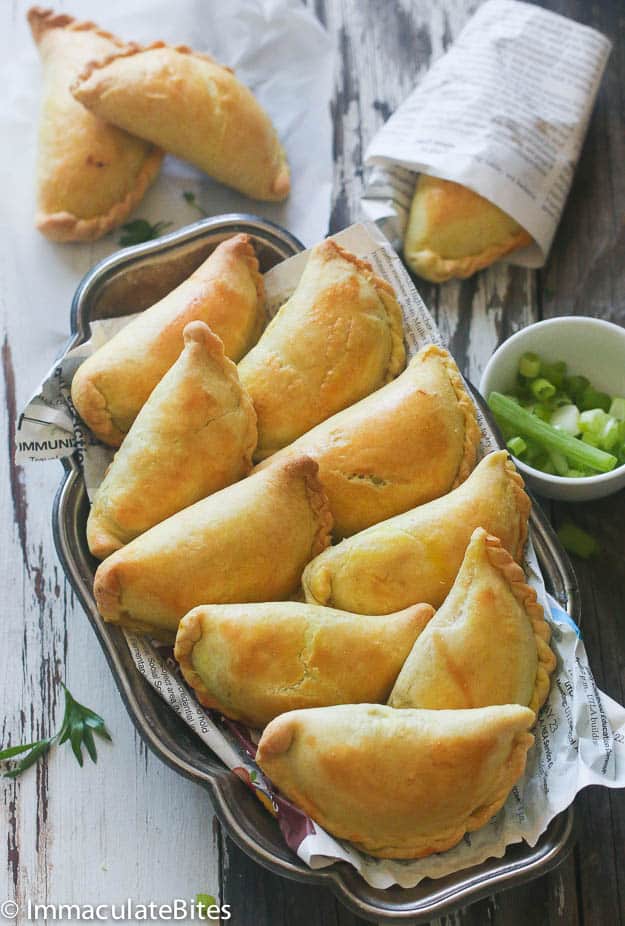 Imagine your kitchen filled with aromatic freshly baked chicken patties..life's good! I bet you'll be making these lovelies often once you tried it. Loaded with perfectly seasoned ground chicken filling and a highly-seasoned patty crust. Satisfyingly good with an irresistible kick of heat. 😉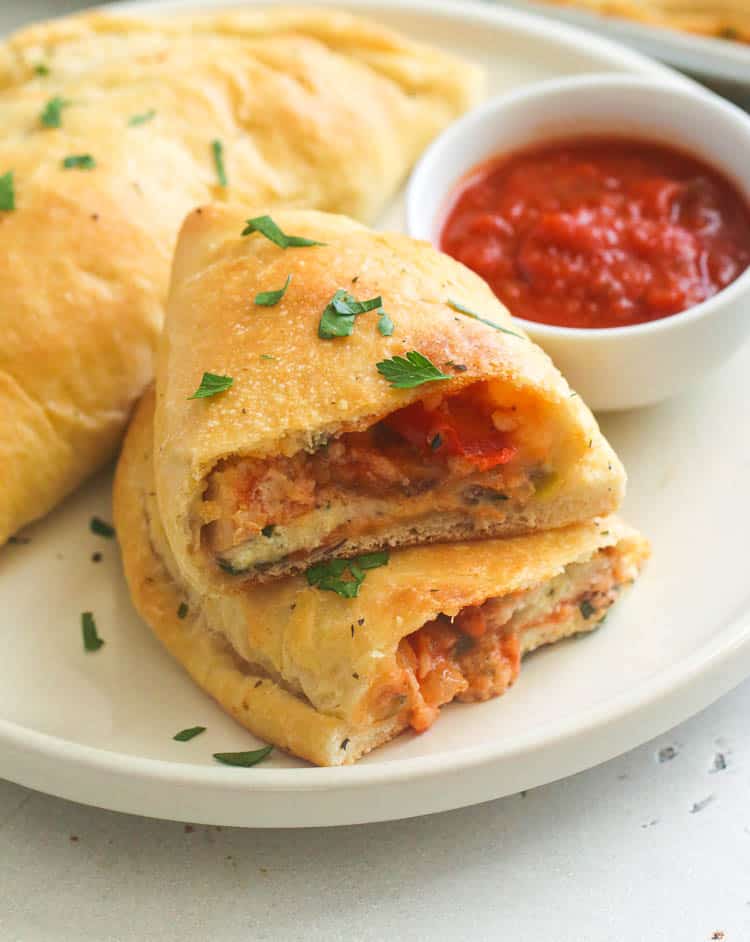 It's not surprising if Chicken Calzone made it to the list of easy ground chicken recipes. It's easy to make and comes together quickly. Fall in love instantly with this calzone loaded with chicken, vegetables, cheese, and pizza sauce. A pizza clone but pleasantly mess-free! 😉
4. Alcapurrias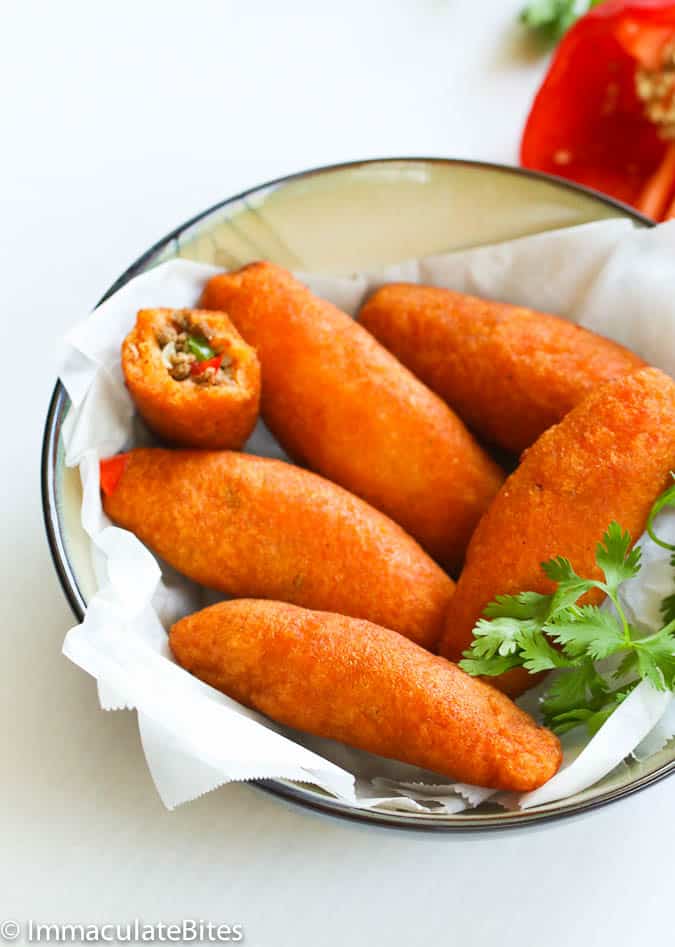 Ever heard of this tasty snack before? It's actually a traditional snack from Puerto Rico. Usually made with seasoned grated yuca dough filled with a Picadillo filling. Just replace ground beef with chicken and you're all set. Pretty entertaining for a snack! 😉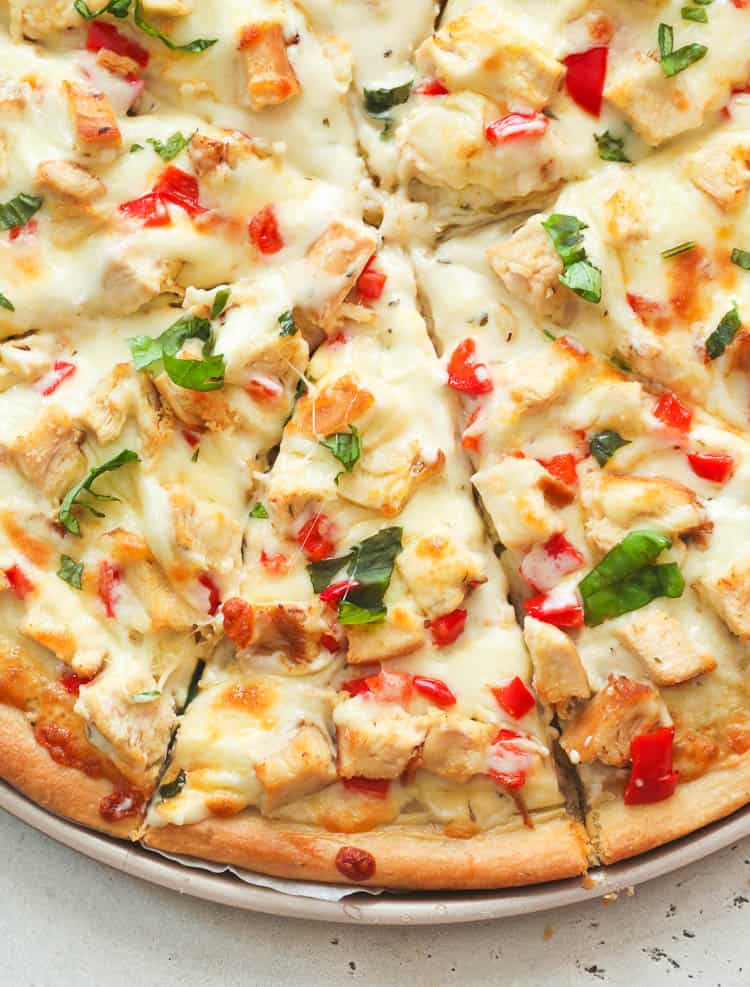 Two classic favorites combined into one festive meal. Pretty smart, huh? This time, try using ground chicken in this recipe. And of course, use my White Pizza Sauce Recipe and add your favorite cheese. A pretty amazing dish ready in 30 minutes!
Stuffed Veggies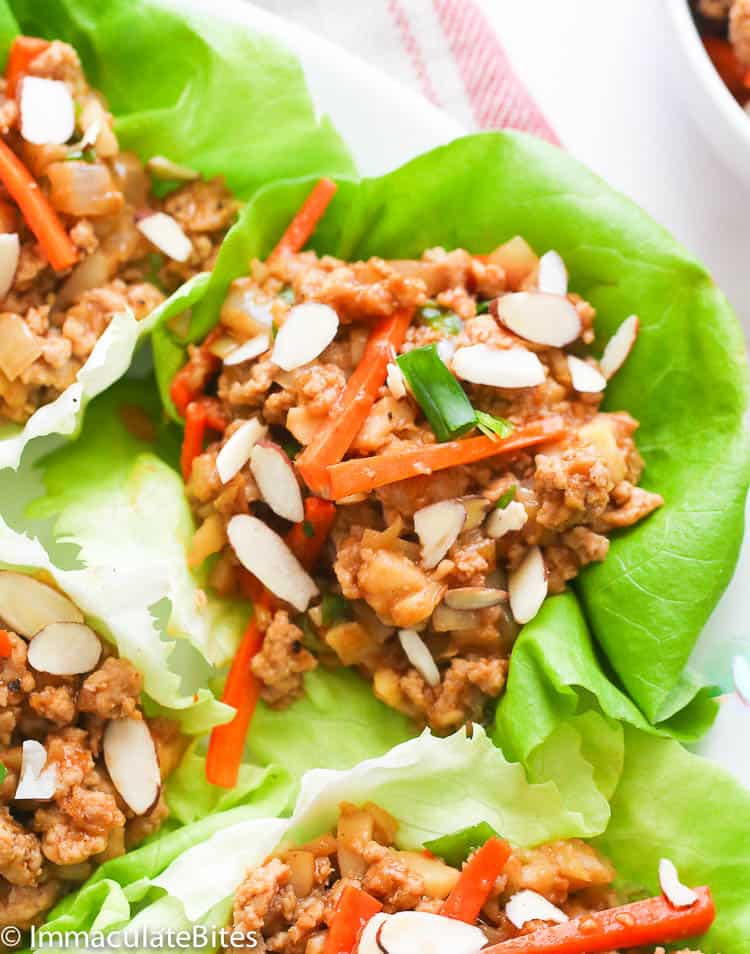 Learn how to cook ground chicken in this recipe. In just 30 minutes, you'll have a fantastic sautéed ground chicken wrapped in fresh crisp lettuce. And don't forget to add a drizzle of spicy chicken sauce for a lovely finish. 😉

If you're looking for healthy ground chicken recipes to kickstart your diet, this one is a good starter. Enjoy these baked cheesy zucchini boats loaded with savory chicken filling. Absolutely low-carb and guilt-free! 😉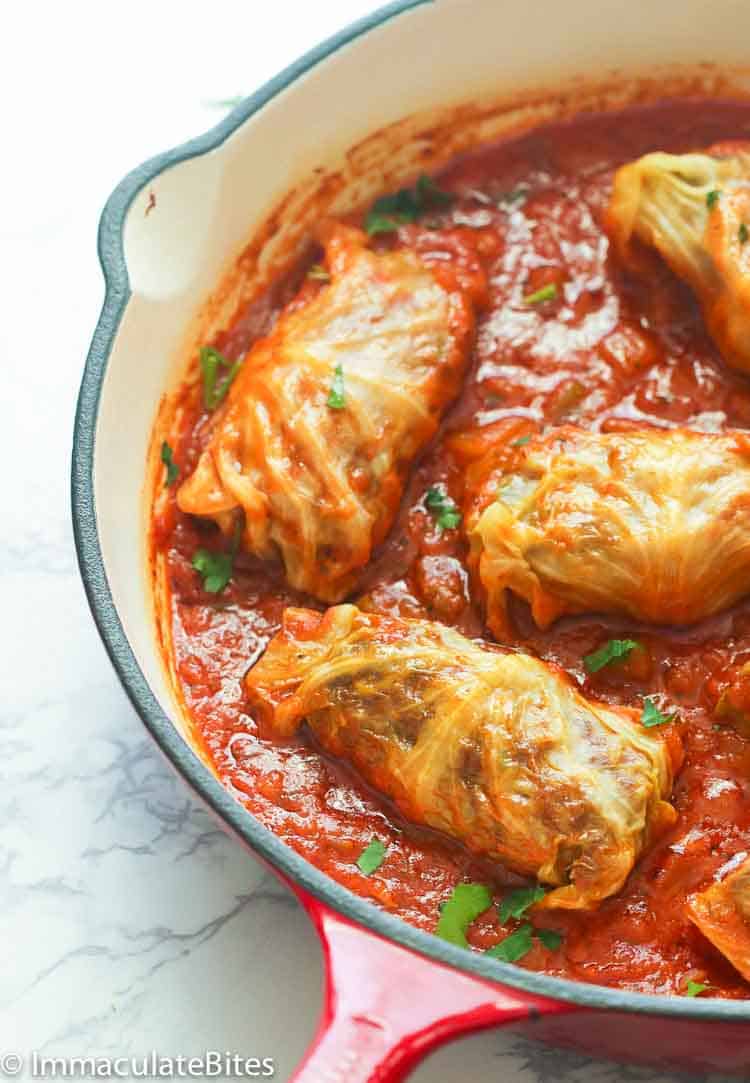 Rolled cabbage leaves stuffed with seasoned rice and ground chicken or pork simmered in a pool of herb-infused tomato-based sauce. What a delightful meal to add to your healthy ground chicken recipes.
Classic Tex-Mex Favorites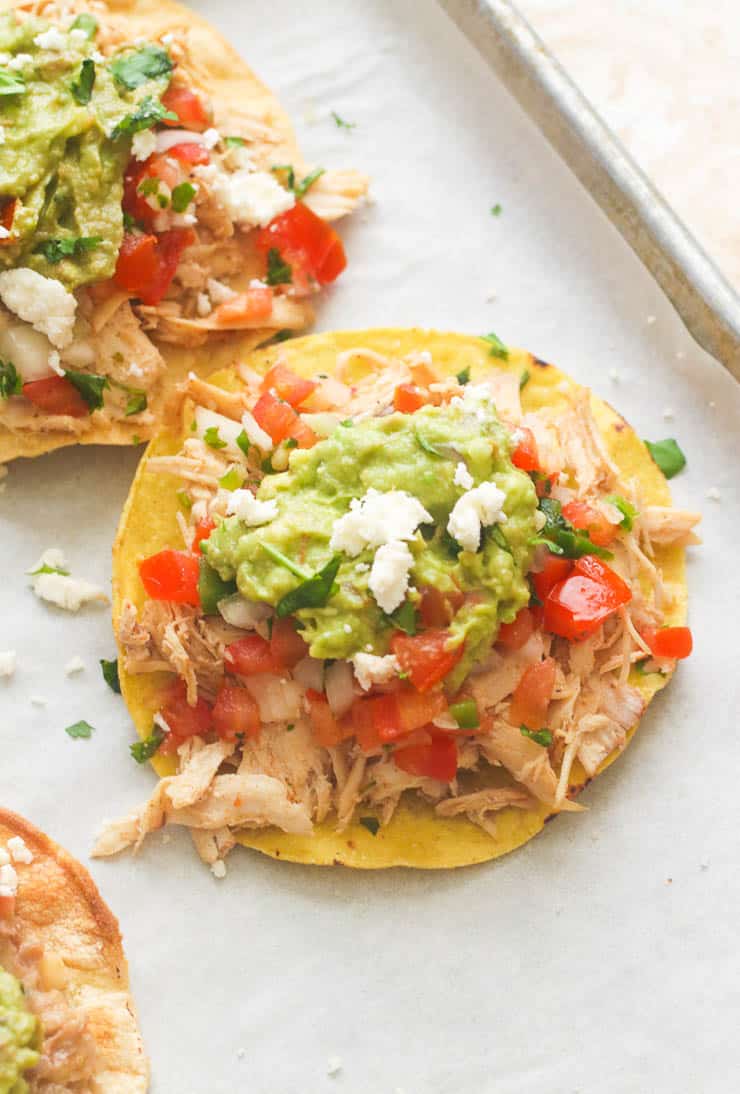 These crave-worthy chicken tostadas make an excellent appetizer especially if you're feeding a crowd. All you need is my Homemade Tortillas and fill it with savory ground chicken and lots of cheese for toppings. You can also add Guacamole and finish it with Ranch Dressing sauce on top. Nicely done indeed! 😉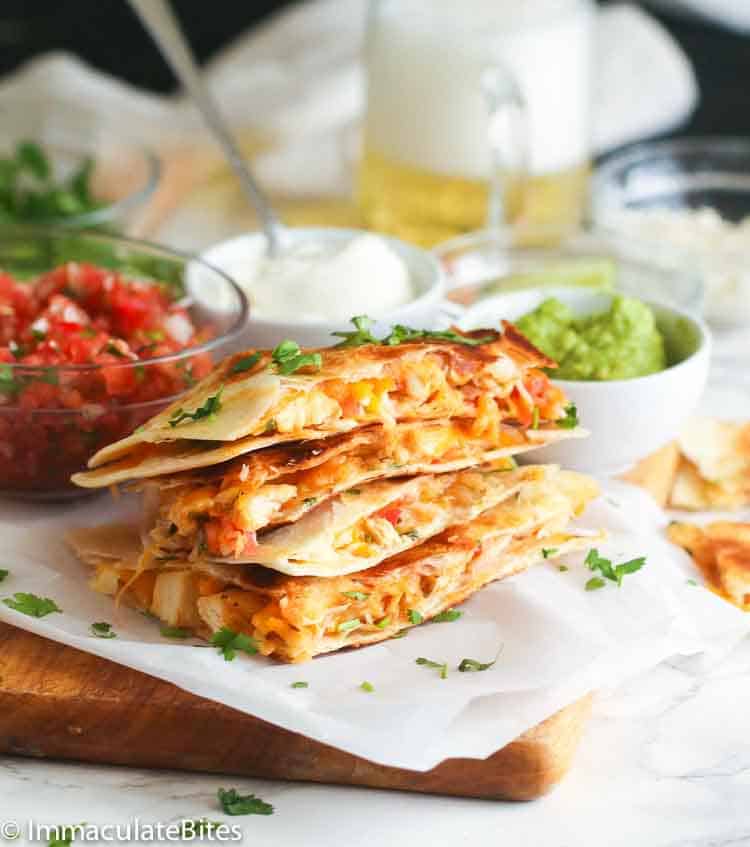 Originally this recipe uses breast fillet but feels free to swap it with ground chicken. Made more amazing with the addition of tomato salsa, Guacamole, and gooey cheese. A fantastic appetizer or snack perfect for the whole family.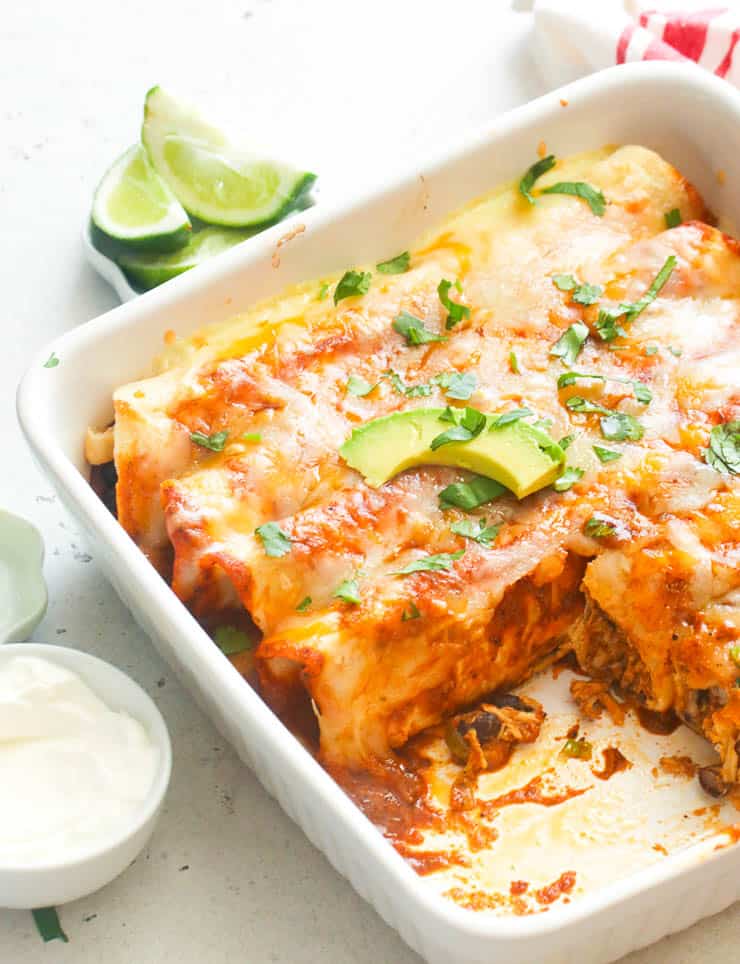 Who loves cheesy, rich, and saucy Chicken Enchiladas? Meee! And I bet you'll love these, too! My Homemade Enchilada Sauce complements the Flour Tortillas stuffed with loads of cheese and savory Shredded Chicken or ground chicken. Mmm-mmm!
12. Chicken Tortilla Pinwheels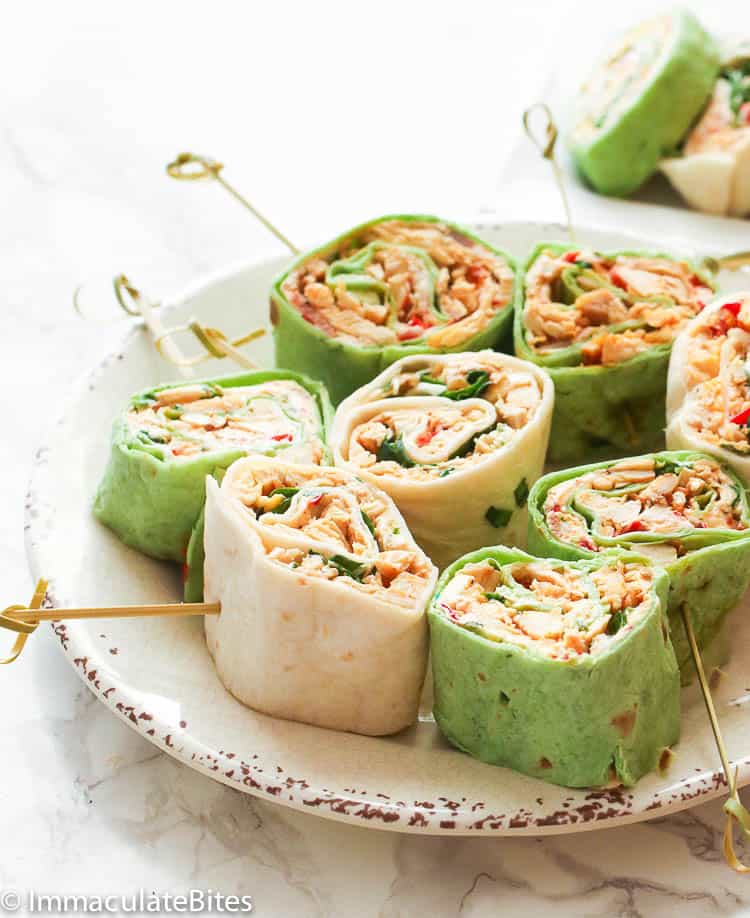 Make use of your ground chicken instead of shredded chicken to make this lovely party appetizer. Creamy and extremely tasty made with Flour Tortillas, chicken, cream cheese mixture, spinach, bacon, and seasoning; rolled altogether for a delightful kid-friendly snack or lunch.
13. Chili Recipe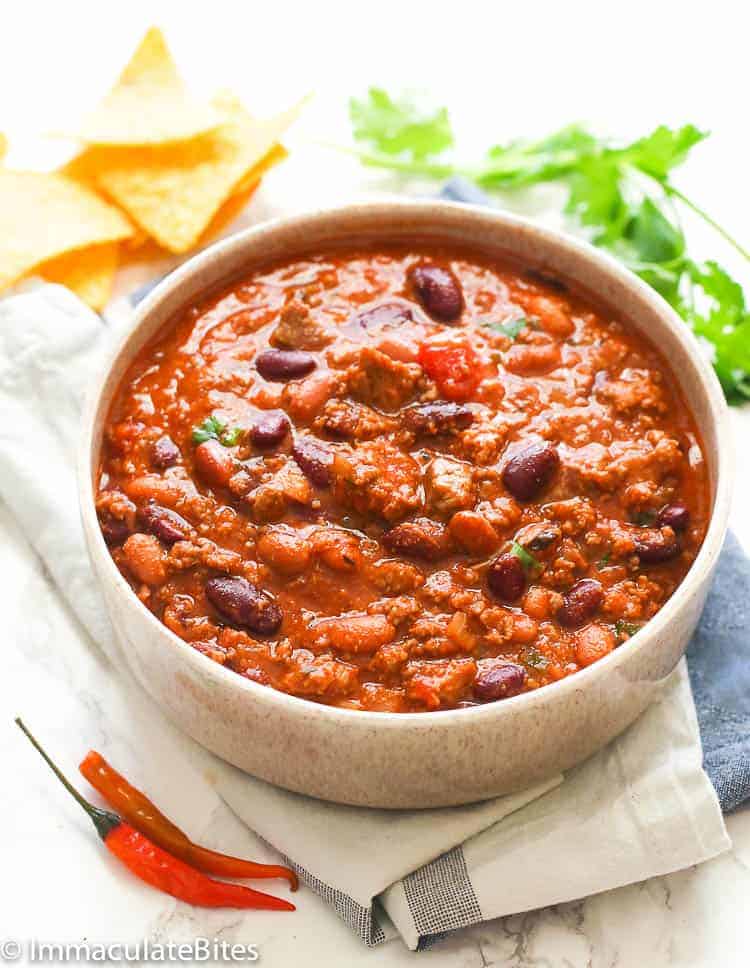 Protein-packed meal loaded with cheese, pinto beans, kidney beans, and ground beef which you can always replace with ground chicken. Season it with herbs and spices for extremely flavorful comfort food in a bowl. A little spicy but not too overpowering. Yum!
Pasta Favorites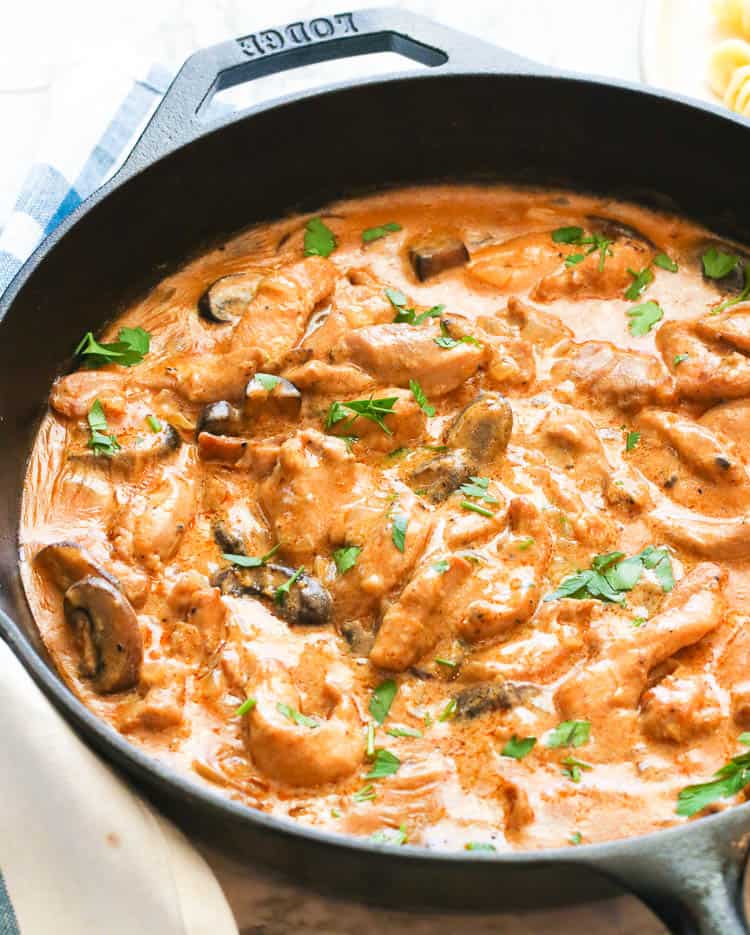 Feel free to use ground chicken in this recipe and save on cooking time. Made with chicken smothered in creamy mushroom sauce perfectly seasoned with Thyme, Paprika, Dijon mustard, and Worcestershire sauce. A perfect accompaniment for rice, egg noodles, or pasta.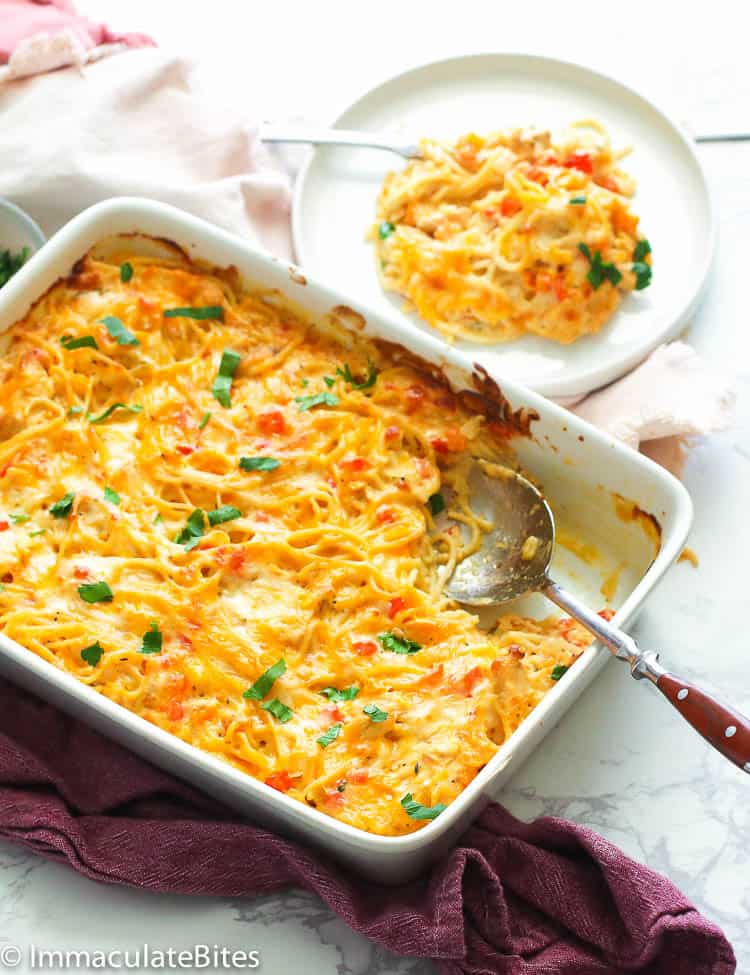 Instead of Shredded Chicken, you can also use ground chicken in this recipe. This over-the-top dish is packed with great flavors from Creole Seasoning, Thyme, chicken broth, and lots of cheese! An amazing casserole to adorn your dining table. 😉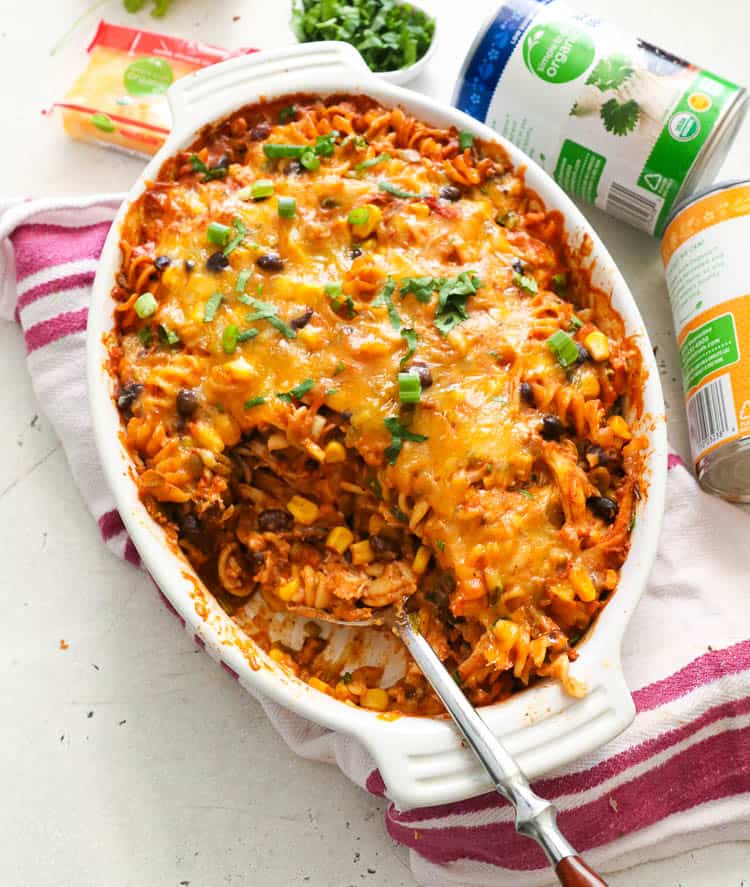 This ground chicken casserole is all you need to complete your day. Loaded with corn, cheese, pasta, and chicken (you can use any left-over chicken or ground chicken) full of Southwestern flavors. You can literally experience fiesta in your mouth in every bite! 😉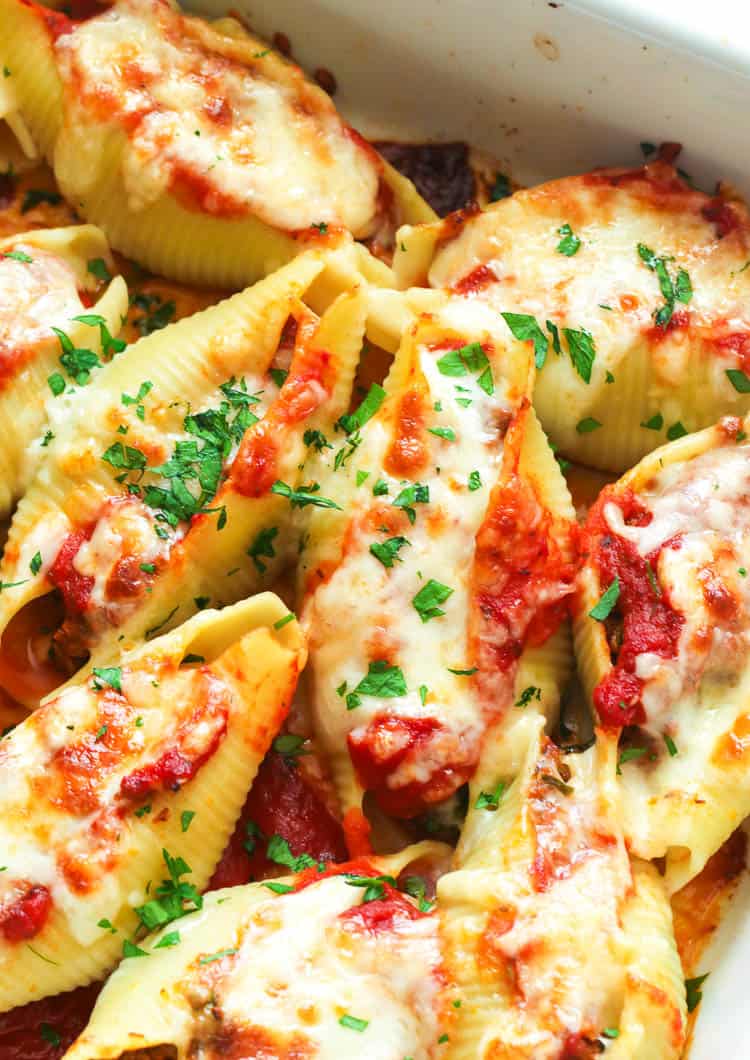 Though I originally use beef in this recipe, you can always replace it with ground chicken. This festive dinner is complete with jumbo pasta shells, sauce, spinach, and cheese. Don't forget to season with Italian Seasoning, Thyme, and basil to add more of an Italian flair in to this dish.
Cheesy and creamy pasta dish featuring broccoli florets and chunky chicken or ground chicken packed with flavors from Creole Seasoning and Thyme. Outrageously delicious family-friendly meal ready in 35 minutes! How cool is that? 😉
Heart-warming Soup Recipes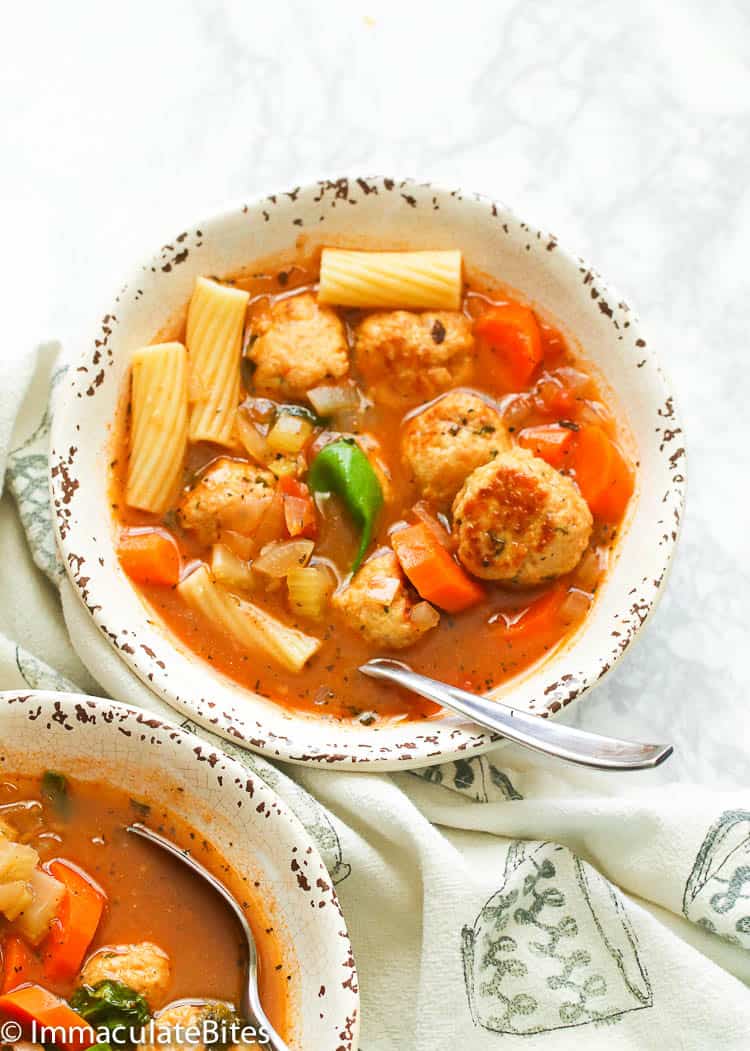 Hearty and savory ground chicken meatballs simmered in a delicious tomato-based broth. The addition of pasta makes it a completely satisfying meal. One of the easy ground chicken recipes your family will surely love.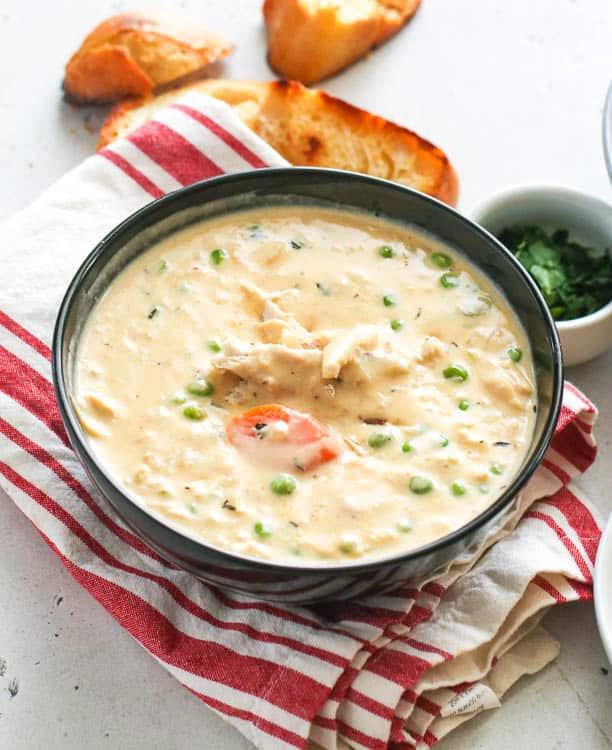 One of the best comforting soups that will surely warm your body and soul. So rich, thick, and creamy soup made with Shredded Chicken (or ground chicken for finer texture), roux, Evaporated Milk, peas, and seasoned with Creole Seasoning for a hint of heat.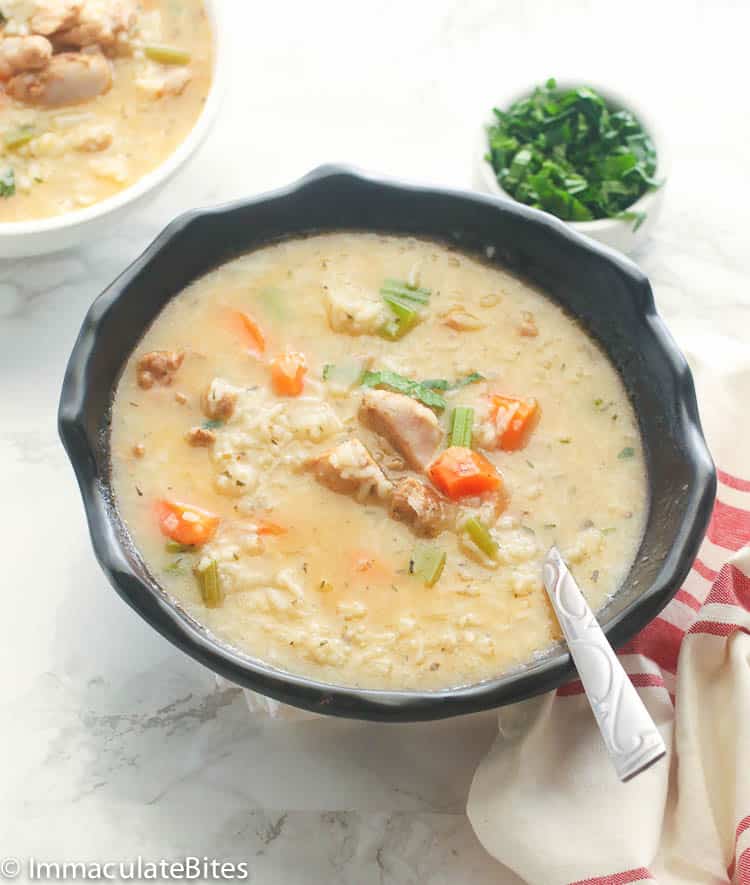 Made with chicken stock infused with Italian Seasoning, Creole Seasoning, and Thyme. Very filling and satisfying with the addition of rice, carrots, celery, and chicken bits, or use ground chicken instead. A complete meal in soup form perfect for chilly weather. 😉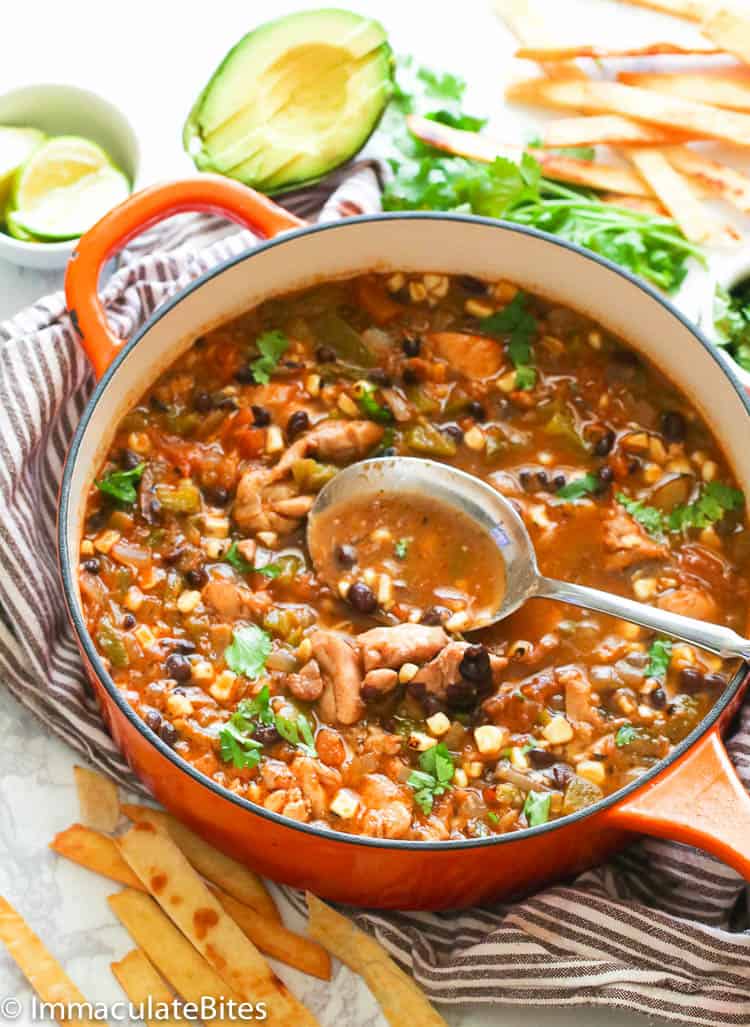 Scrumptious and hearty soup packed with savory goodness from veggies and chicken thighs (to be replaced with ground chicken). Topped with avocado, crispy tortilla chips, and cheese for added flavors and texture. Truly comforting with the right amount of heat to satisfy your cravings.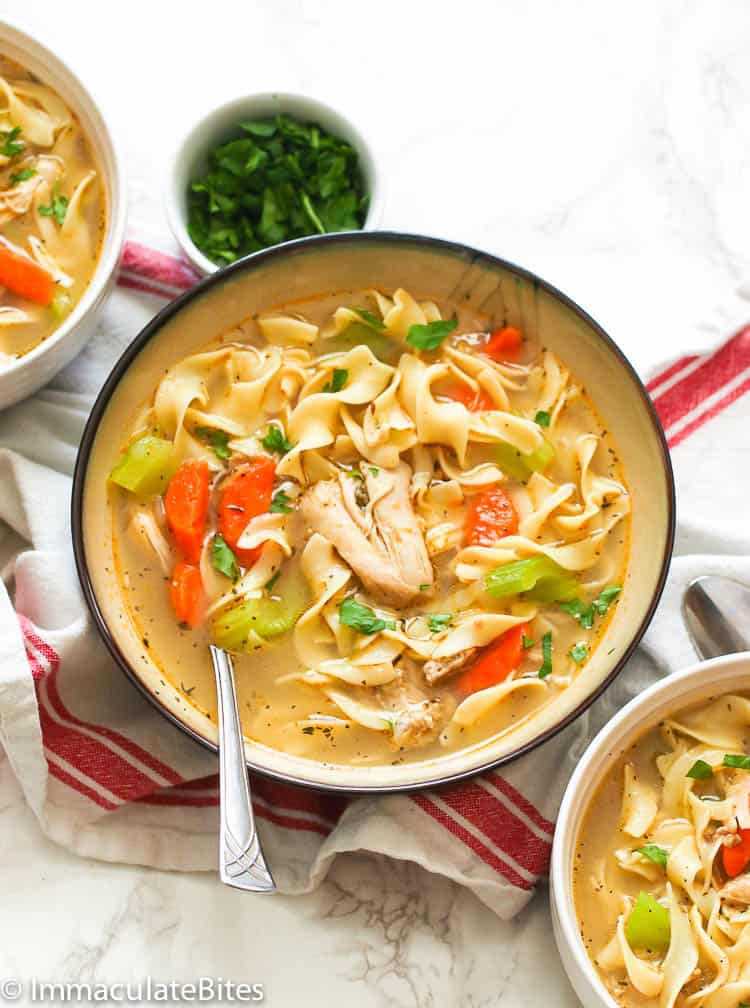 Nothing beats a warm chicken noodle soup to comfort you when you're feeling under the weather. Hearty and delicious soup loaded with egg noodles, tender chicken chunks (or ground chicken), and carrots. So delectable and divine; you'll want to make it all the time.
Basmati rice simmered in a curry-based soup seasoned with cayenne and cumin and slightly spicy with a zing. This dish is made even creamier with butter and coconut milk. You can also use ground chicken for this crave-worthy soup. Definitely will give you an exciting gastronomical experience. 😉
25. Brunswick Stew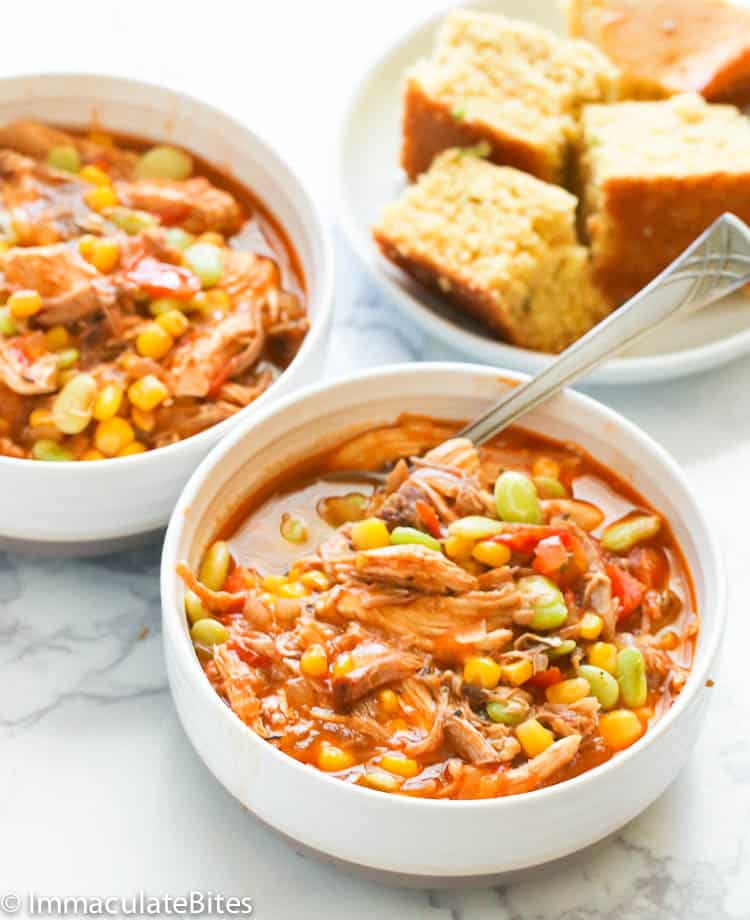 Surprisingly, you can make a delicious soup out of bbq sauce. Oh yes! And it's amaaazing! Loaded with corn, lima beans, pulled pork, and ground chicken (as a substitute for Shredded Chicken). The complex flavors complement the whole dish perfectly. 😉
More Ground Chicken Recipes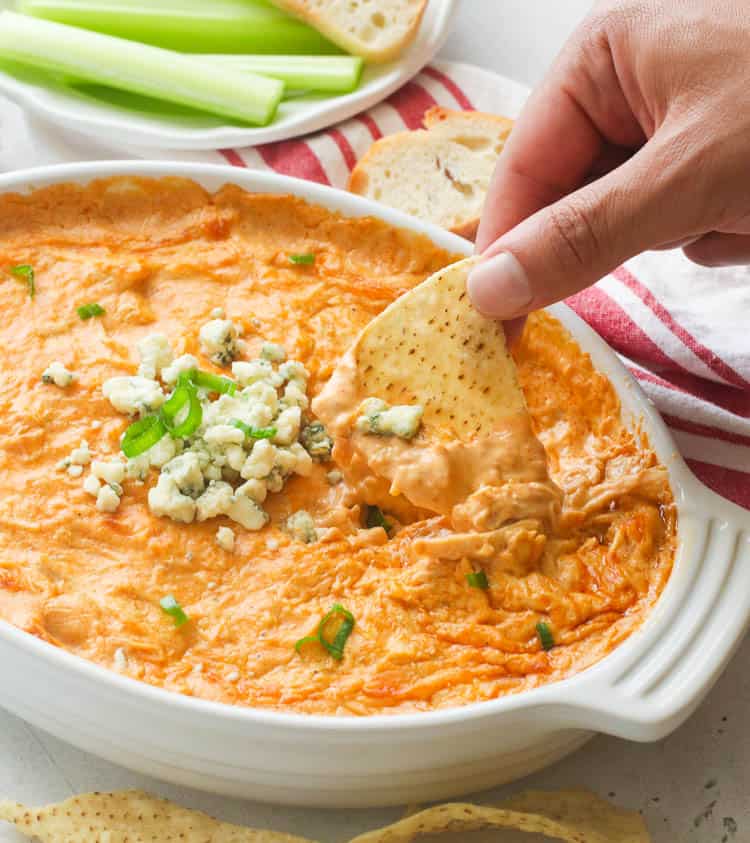 This recipe uses Shredded Chicken but you can replace it with ground chicken. Extremely rich, creamy, cheesy, and spicy – everything you want in a dip. Packed with cream cheese, blue cheese, cheddar cheese, and sour cream flavored with Creole Seasoning and Ranch Dressing. A perfect accompaniment for Tortilla Chips, toasted baguettes, veggie sticks, or crackers.
27. Cajun Rice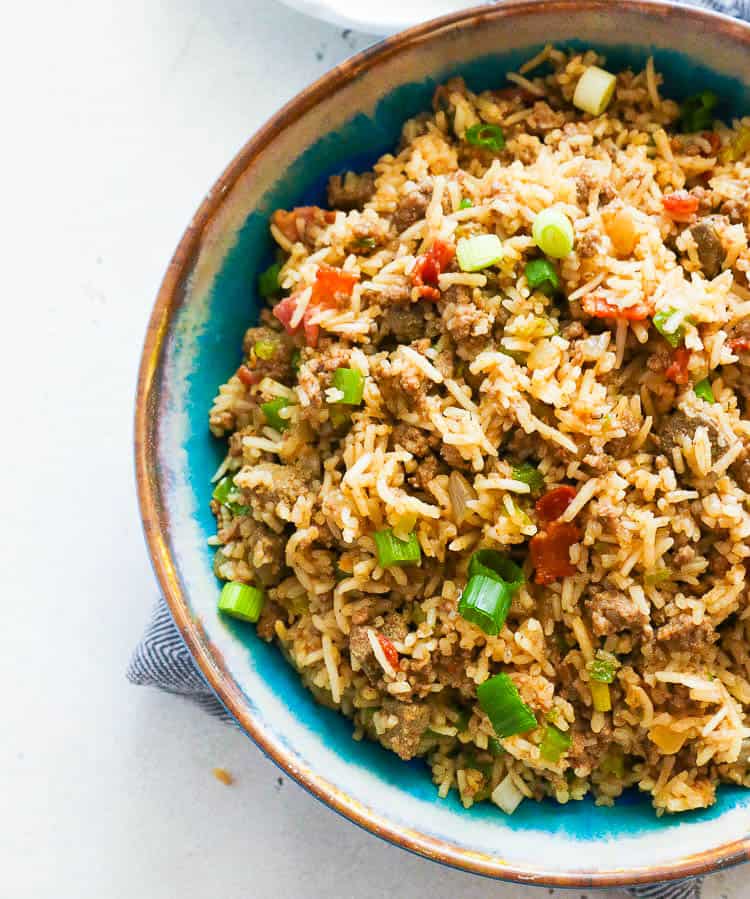 What could be better than this savory one-pan meal filled with Cajun flavors? Especially made with fragrant rice, chicken liver, bell peppers, bacon, and ground beef (just replace with ground chicken). Cooked in broth and seasoned with Creole Seasoning, Thyme, and hot sauce for a spicy kick. 😉
28. Picadillo
A delectable dish you can easily make with ground beef, ground pork, or ground chicken. Saucy stew loaded with potatoes, bell peppers, olives, raisins, and aromatic seasonings. A perfect filling for pastries, veggies stuffed dish, tacos, burritos, and enchiladas. Also, best served with warm rice and Fried Plantains. Aah! Simply amazing!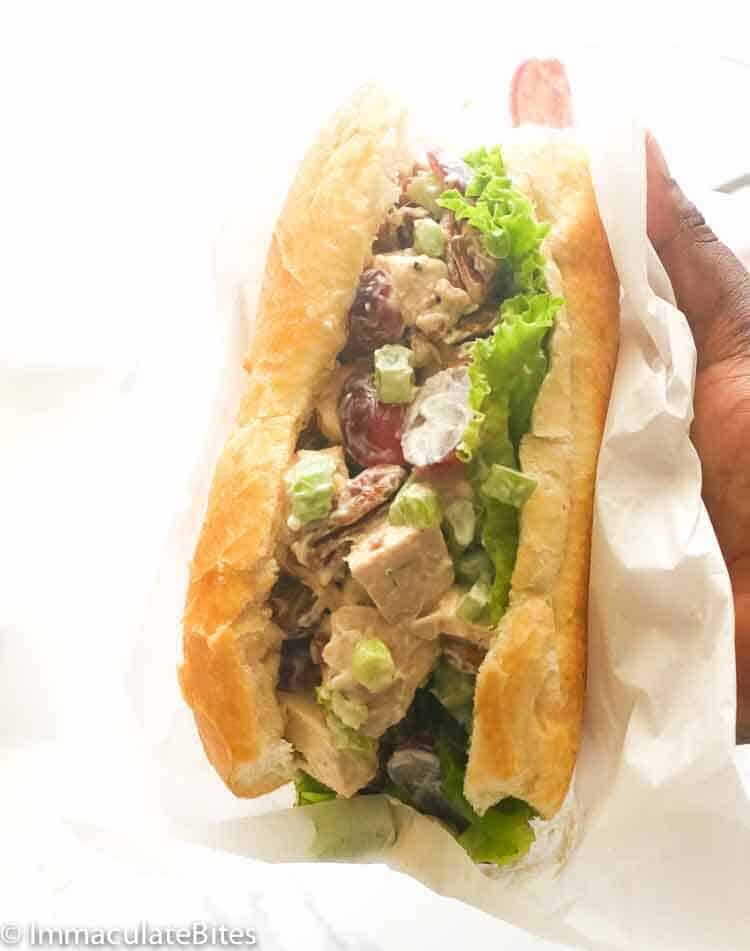 An easy and healthy sandwich recipe featuring chicken salad with grapes, pecans, celery, lettuce, and Mayonnaise dressing blasting with vibrant colors and lovely textures. Truly gratifying! You can use ground chicken for this recipe and it will always do the trick. 😉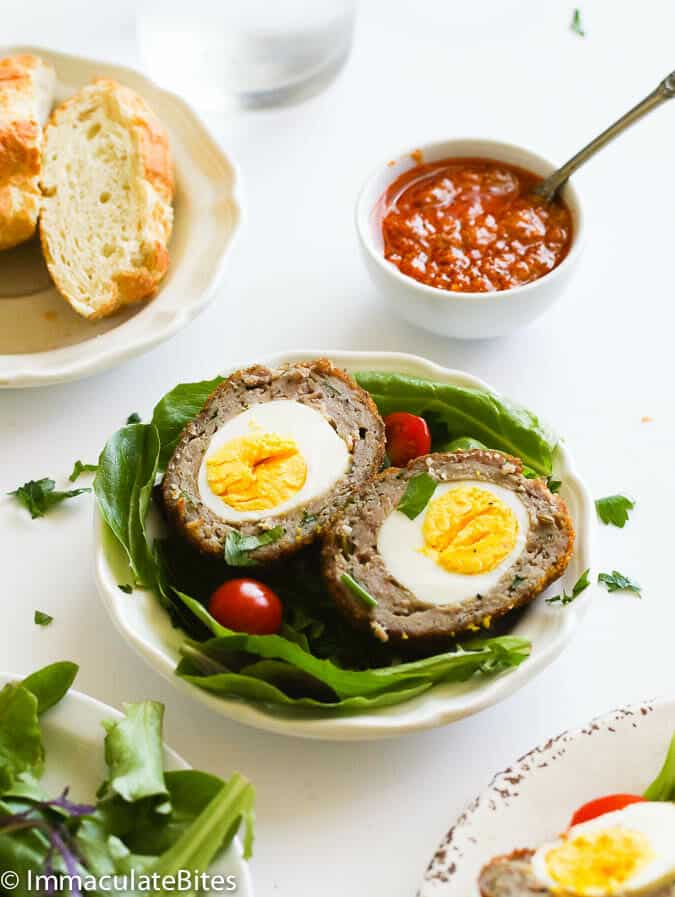 Since this recipe calls for ground beef, how about a ground chicken version? Yes! Why not? Add a twist to your regular meatball and stuffed it with a hard-boiled egg for a wonderful surprise! Bake it or fry it – you choose! 😉
Frankly, I'd choose chicken over beef and pork. Simply because it's cheaper, more chewable, absorbs seasonings quickly, and cooks easily. It doesn't really take much of your time when cooking which makes it the best choice, especially on busy days.
But all in all, whatever meat you choose for your dish, it will always taste best when you cook it with love. Do you agree? 😉
Print
Ground Chicken Recipes
Fill your table (and bellies!) with these affordable, quick, and easy mouthwatering Ground Chicken Recipes with a wide array of ideas to choose from. Whether it's for a game night, potluck, picnic, or a festive holiday, these easy recipes will surely impress your guests!