Make weekends more special with these Sunday Dinner Ideas perfect for the whole family featuring inexpensive yet fancy meals complete with sides and desserts. Enjoy these restaurant-quality meals at the comfort of your home.
Oh, how I love Sundays! I get to spend quality time with my family and eat delicious and comforting homecooked meals.
Of course, how can I forget the fun times shared in the kitchen while preparing dinner? This is also where most of the Sunday dinners are made, learned, shared, and passed on. Simple yet life-changing moments.
So here are just some of my favorite Sunday family dinner ideas that will surely remind you of H-O-M-E every single time. Let's get started!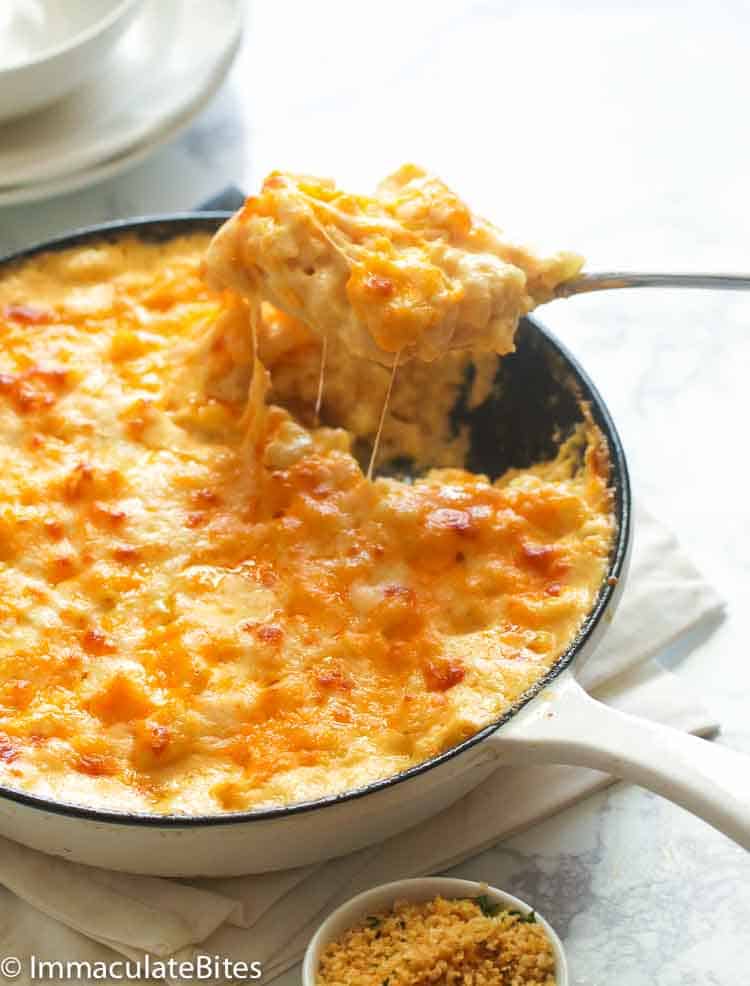 For me, baked Mac and Cheese still hold the top spot for the best Sunday dinner ideas. Extremely creamy, cheesy, and full of Southern flavors from Creole Seasoning.
Don't skip on the 3-cheese combo – mozzarella, sharp cheddar, and jack cheese – for the best-tasting Southern Baked Mac and Cheese. Yummm!
Chicken Sunday Dinner Recipes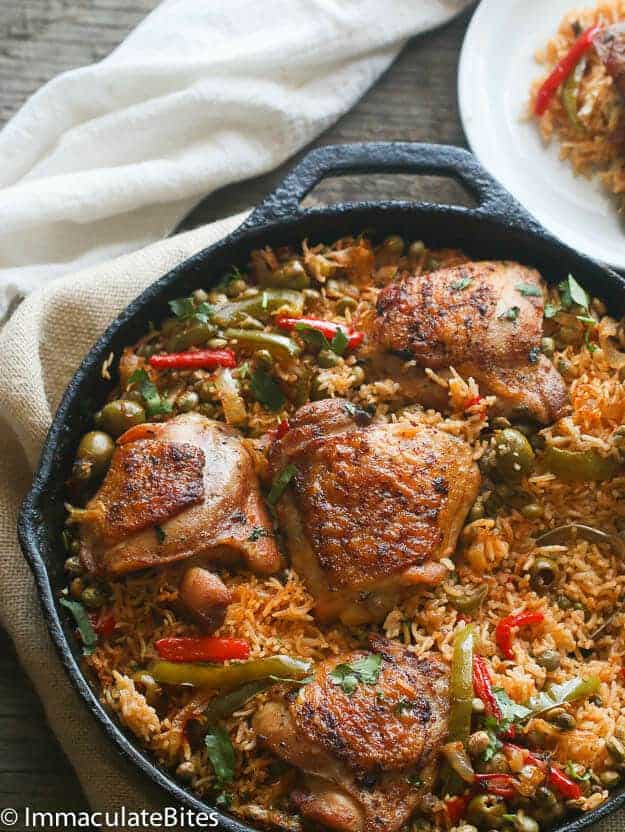 This one-pot meal is a must-have in Puerto Rican Sunday dinners. This chicken and rice combo is also loaded with pigeon peas and bell peppers and bursting with rich flavors from Sazon Seasoning, Paprika, chicken broth, cumin, and bay leaf.
You'll be enjoying that wonderful smell inside your house while making this dish. If that doesn't spell home to you, then I don't know what will.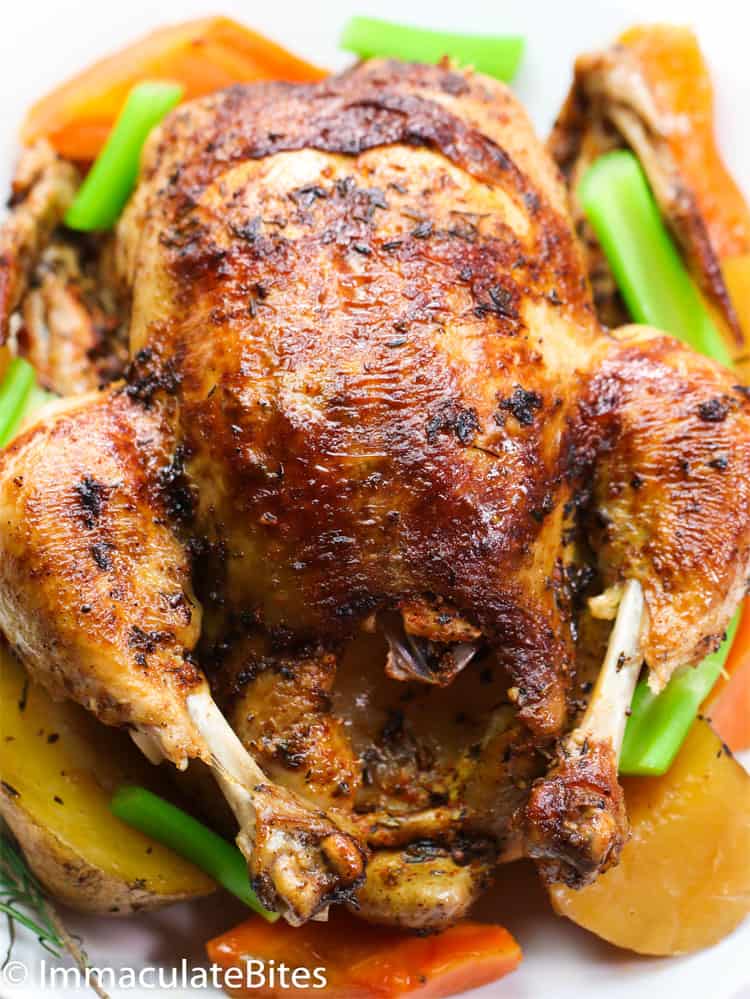 A crave-worthy dish featuring an irresistible moist and juicy whole chicken marinated with a herb-infused chicken rub and cooked to perfection.
Inexpensive yet rich-tasting chicken, ready in less than 60 minutes! Plus, the leftover chicken makes a great filling for Chicken Enchiladas. Yay for a double win!
4. Blackened Spatchcock Chicken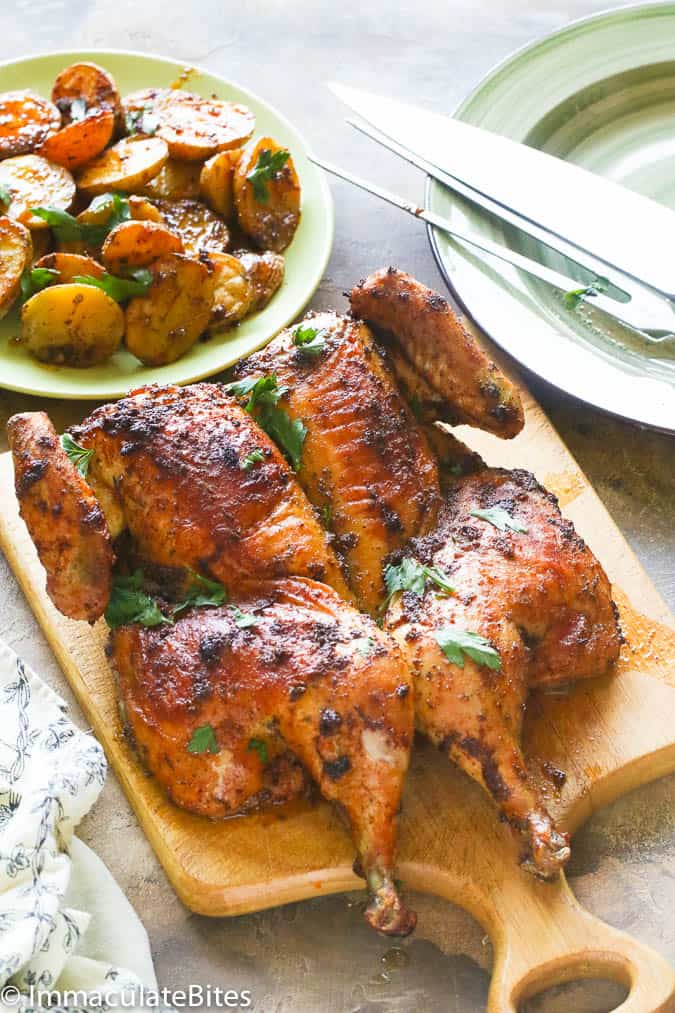 Another whole chicken recipe that makes dinner extra special. Just spice up your chicken with a dash of cayenne pepper along with Creole Seasoning, Thyme, and oregano and you'll have a glistening juicy and moist Blackened Spatchcock Chicken.
The chicken is oven-roasted along with potatoes for a filling and satisfying meal perfect for Sundays and even for the holidays.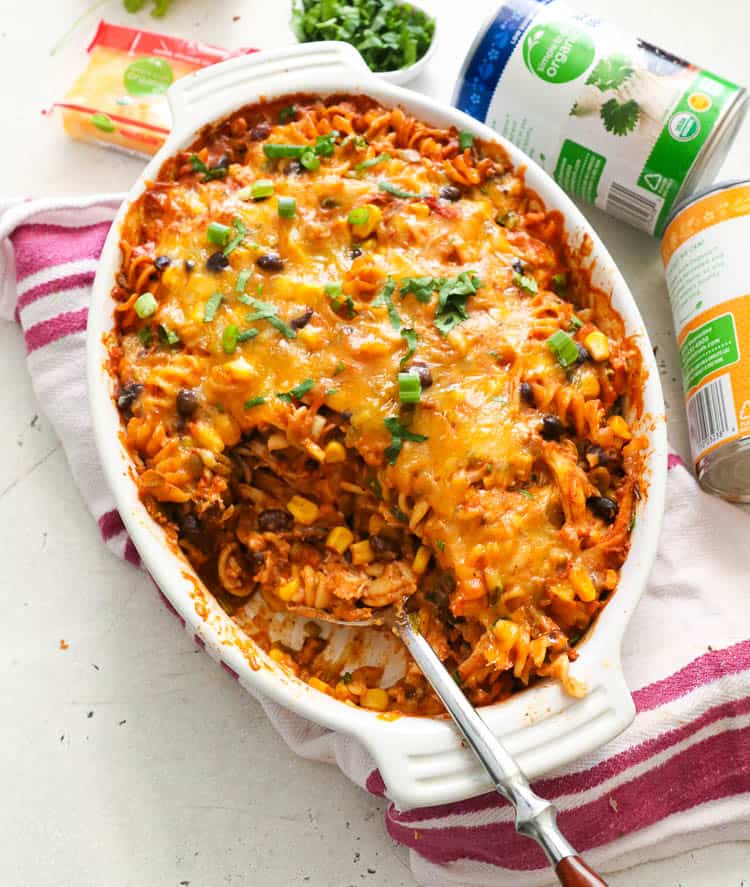 Creamy and cheesy casserole loaded with chicken, pasta, corn, and beans. This loaded casserole dish is spiced up with cumin, cayenne, and chili powder for an irresistible kick of heat.
Experience layers of wonderful flavors in this satisfying meal ready in just less than an hour.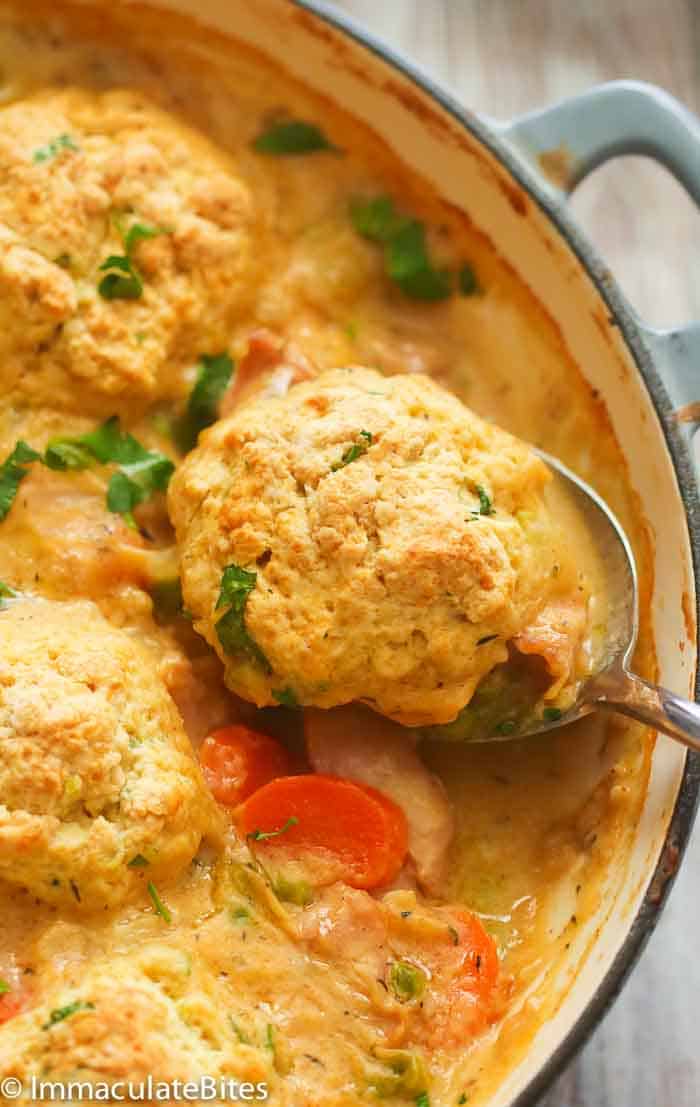 Oh, I wouldn't miss this for anything else. Chicken and dumplings is a delectably creamy and hearty stew filled with chicken, celery, peas, and carrots.
The addition of light and flaky biscuit-like dumpling complements the whole dish. Make it more luscious with a dash or more cayenne pepper for extra heat. Fantastic!
Beefy Sunday Dinner Recipes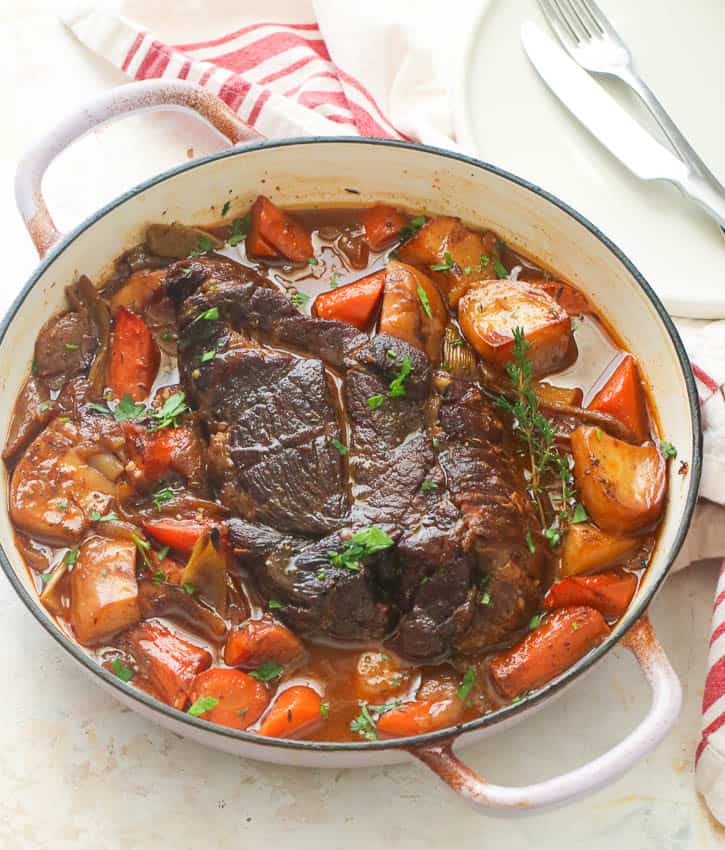 Definitely, one of the best Sunday family dinner ideas to add to your list. The beef is roasted to perfection to achieve that juicy and fall-apart tenderness.
Cooked in an herb-infused savory sauce with red wine and broth, this pot roast is guaranteed to please everyone around the table!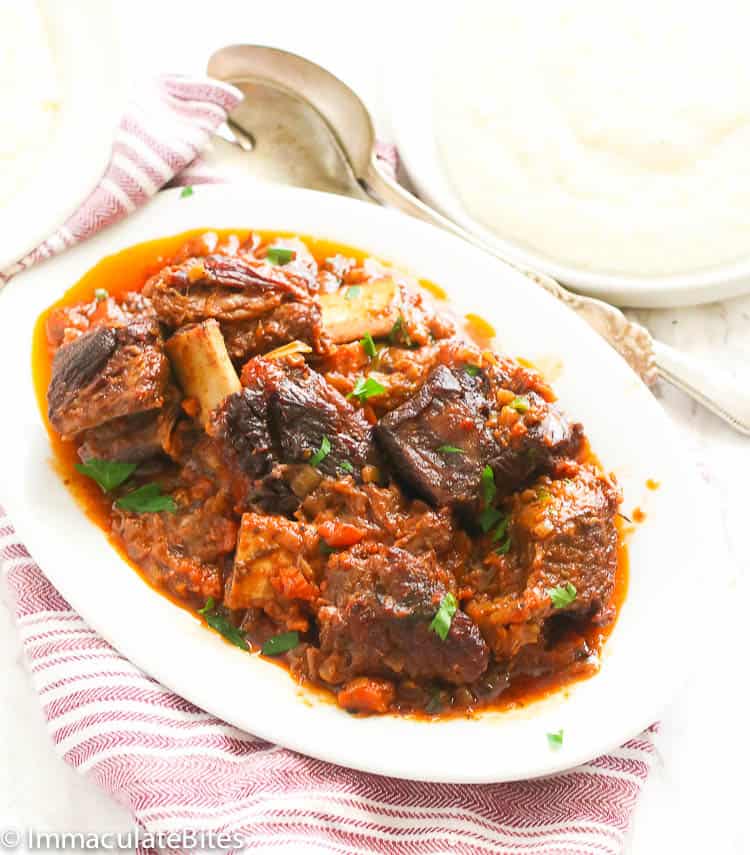 You'll know an amazing short ribs dish if the meat is too tender that it literally falls off its bone. And this recipe falls within that description.
It's meticulously prepared and richly flavored with Thyme, rosemary, red wine, and Worcestershire sauce. This begs for a serving of warm rice, mashed potatoes, or some bread rolls to mop up the sauce!
9. Pan Seared Oven Roasted Steak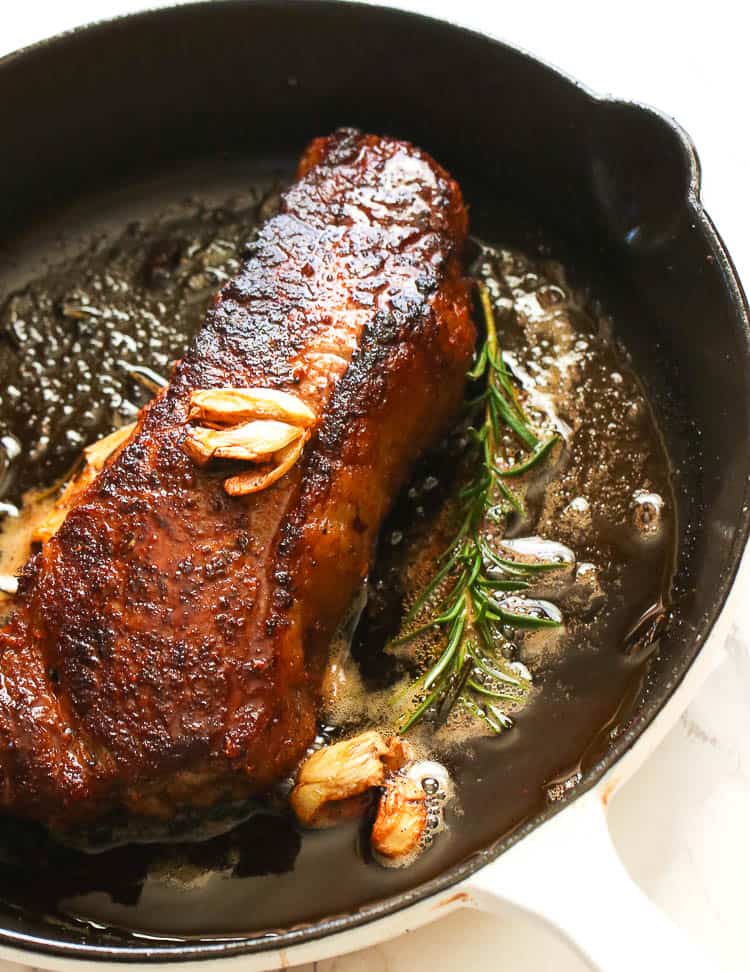 Looking for a fancy Sunday dinner recipe? This restaurant-quality steak is a surefire hit and would no doubt impress your loved ones.
Seared on the stovetop and roasted to perfection, this beefy goodness has its signature tenderness and juiciness at a fraction of the price you pay at restaurants. Who says you can eat fancy while at home?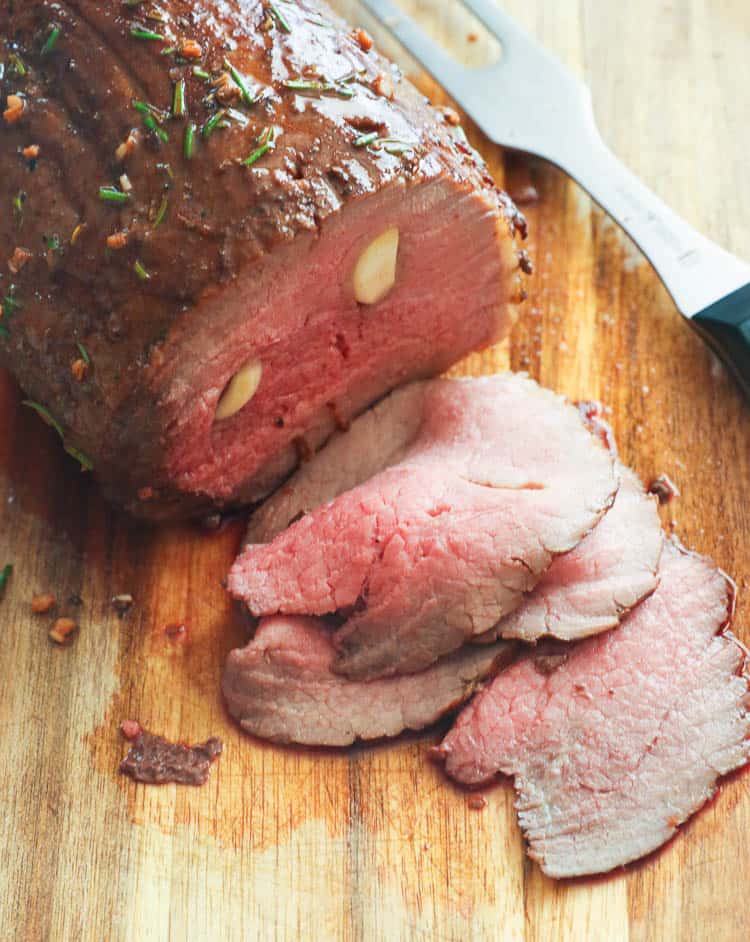 This crowd-pleasing dish deserves the top spot in every holiday feast. So fancy and delicious without the hefty price tag.
Don't wait 'til the holidays though to serve this coz you can easily make one at home for Sunday family dinner.
Every slice of this beef is tender, moist, and juicy; oozing with wonderful flavors from red wine, rosemary, paprika, and cayenne. This would be devoured in just seconds!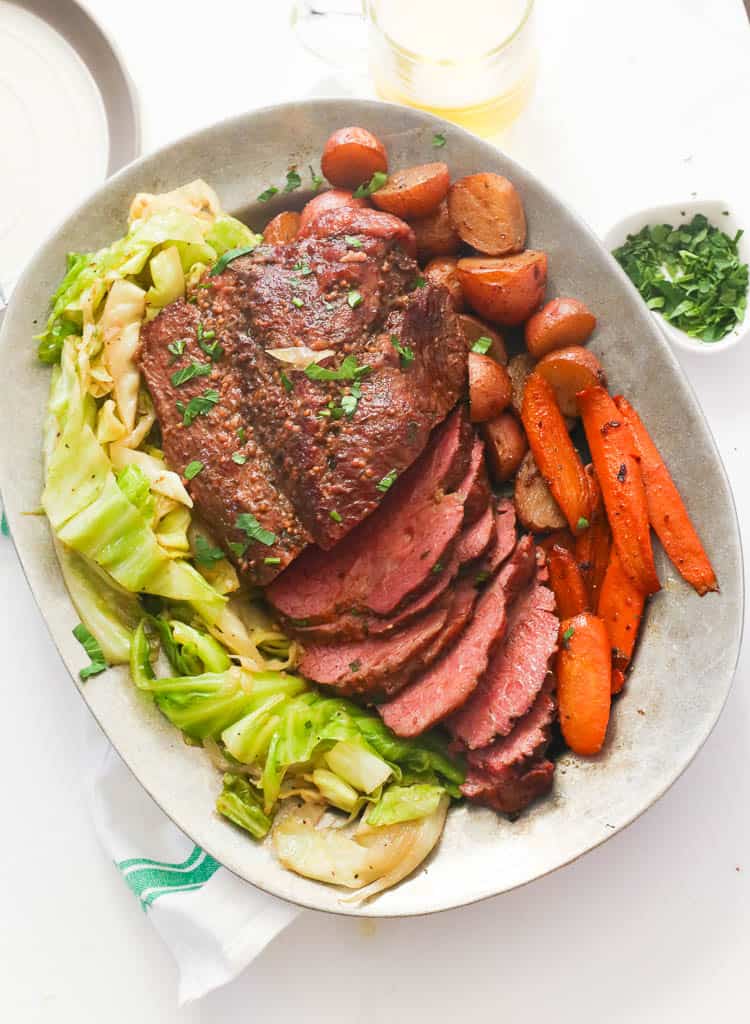 You don't have to wait 'til next St. Patrick's Day to make this popular dish. This beef and cabbage combo is an extraordinary beef dish specially reserved for Sunday dinner or special occasions.
Beef brisket slowly cooked in beer, beef broth, Thyme, bay leaves, and allspice. No wonder the beef is so juicy, tender, and oozing with incredible flavors. Amazingly delicious!
12. Meatloaf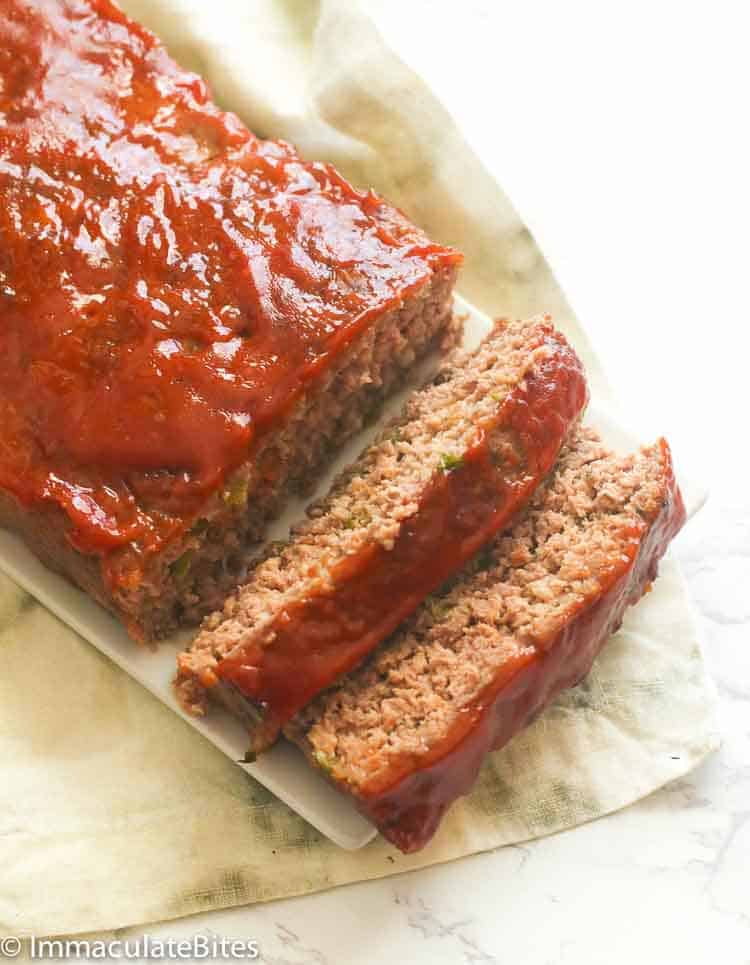 Meatloaf always comes to my mind when talking about easy Sunday dinner. This one is specially made with ground beef and heavily seasoned with savory spices, then baked to perfection.
Finish it off with its signature simple sweet and tangy glaze topping for an incredible dining experience.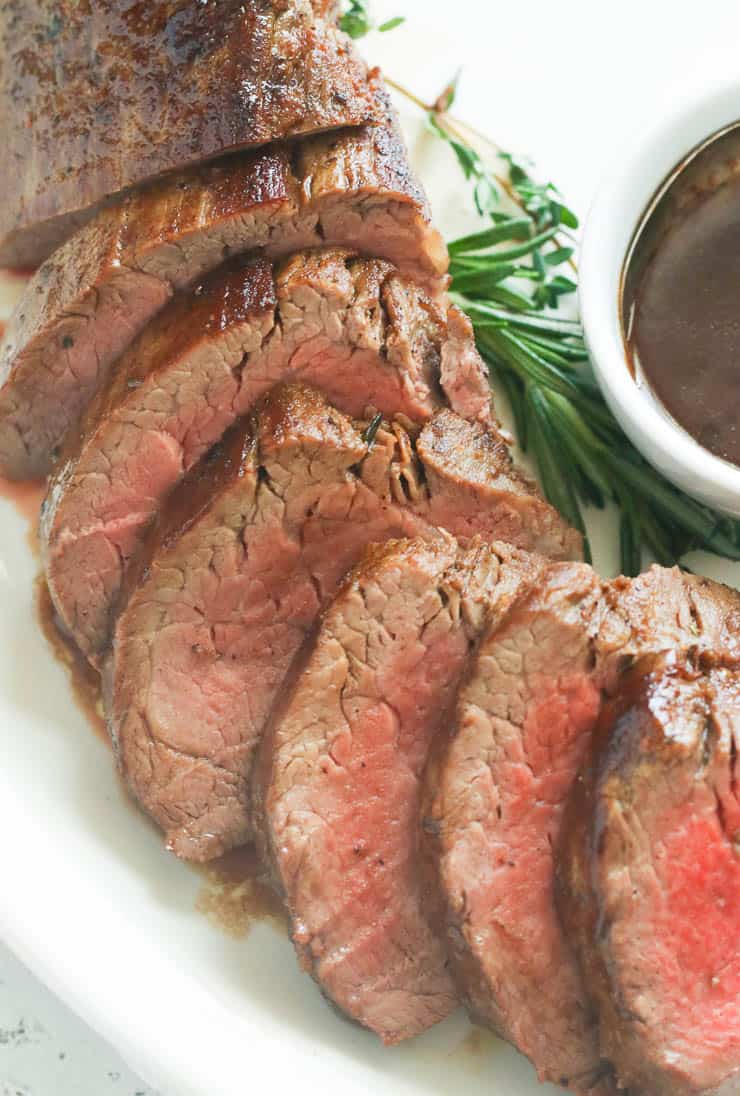 You'll surely gonna love this well-seasoned fork-tender and juicy beef tenderloin paired with buttery and herby wine pan sauce. Ahh! So divine and incredibly mouthwatering.
And the best part? You don't have to spend on many ingredients for this dish.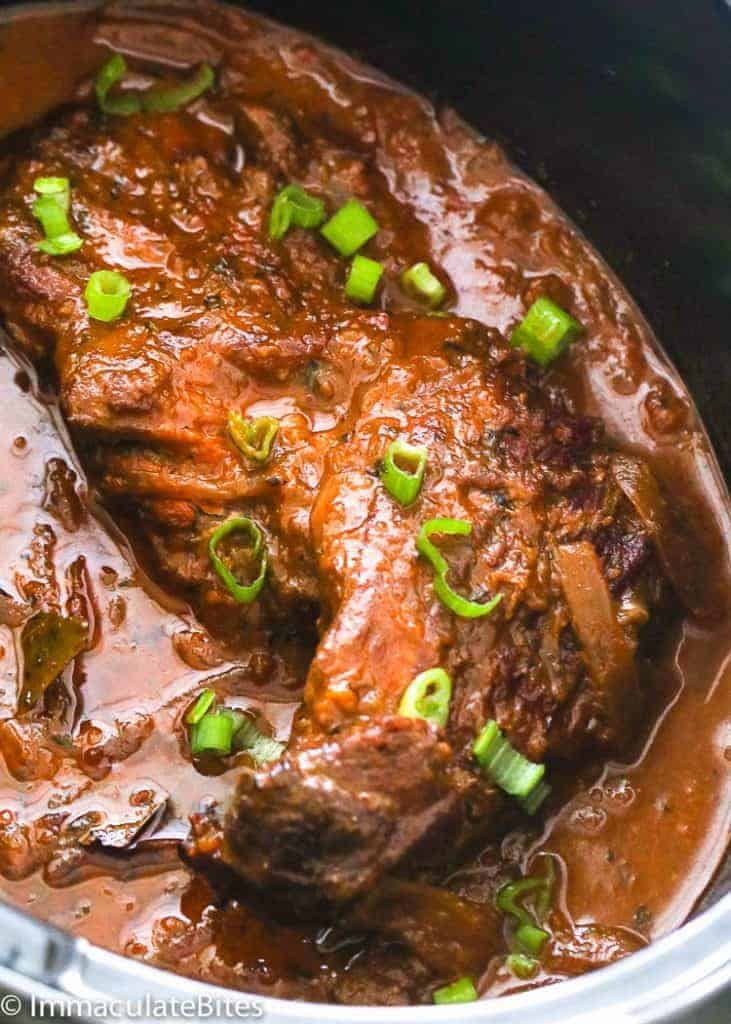 If you love my Braised Short Ribs above, you'll love this another saucy beefy dish.
Made from simple ingredients, this one here delivers an amazing beef dish brimming with incredible flavors. Thanks to Creole Seasoning, Thyme, and my Immaculate Bites Homemade Barbecue Sauce for making this dish extra scrumptious. And yes, you can totally make it advance.
15. Beef Stroganoff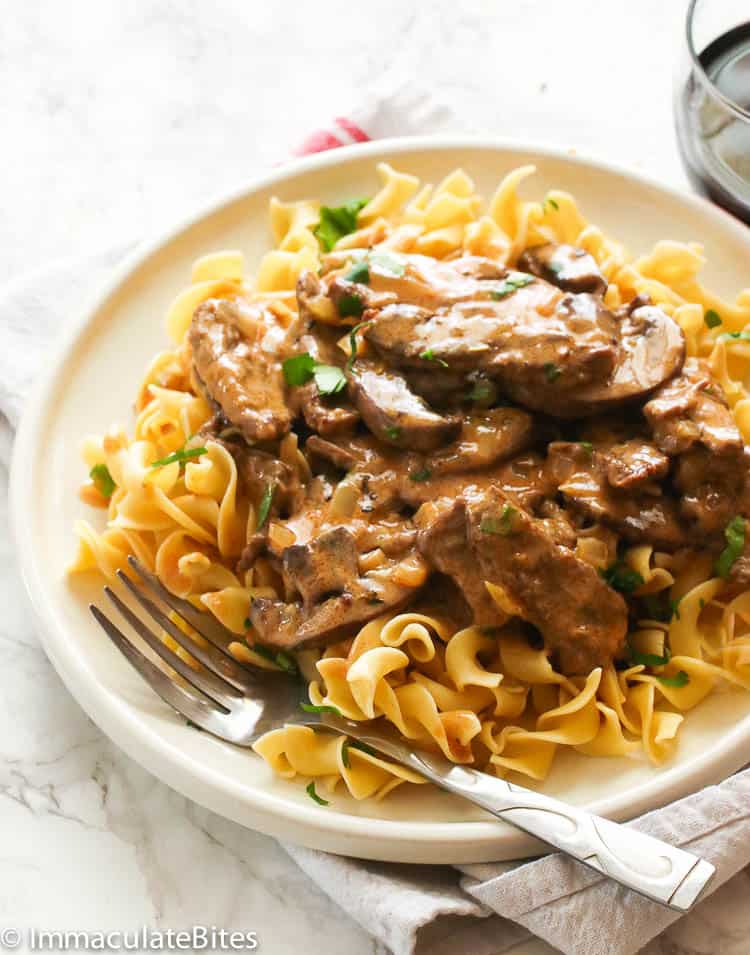 This beautifully seared beef strips in a pool of rich and creamy mushroom gravy is a classic family favorite with or without the occasion.
Serve it over with warm rice, pasta, or mashed potatoes for a perfectly satisfying and comforting Sunday meal.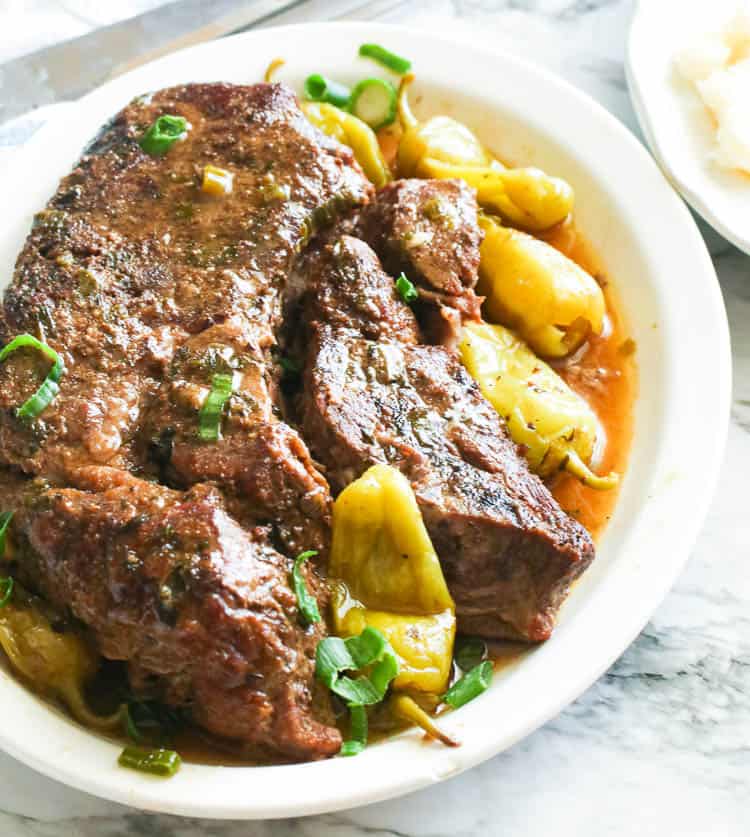 The slow cooker is the way to go for a tender and melt-in-your-mouth pot roast. Aside from being so tender, this roast recipe here is also popular for its unique taste due to the sweet and tangy pepperoncini.
17. Shepherd's Pie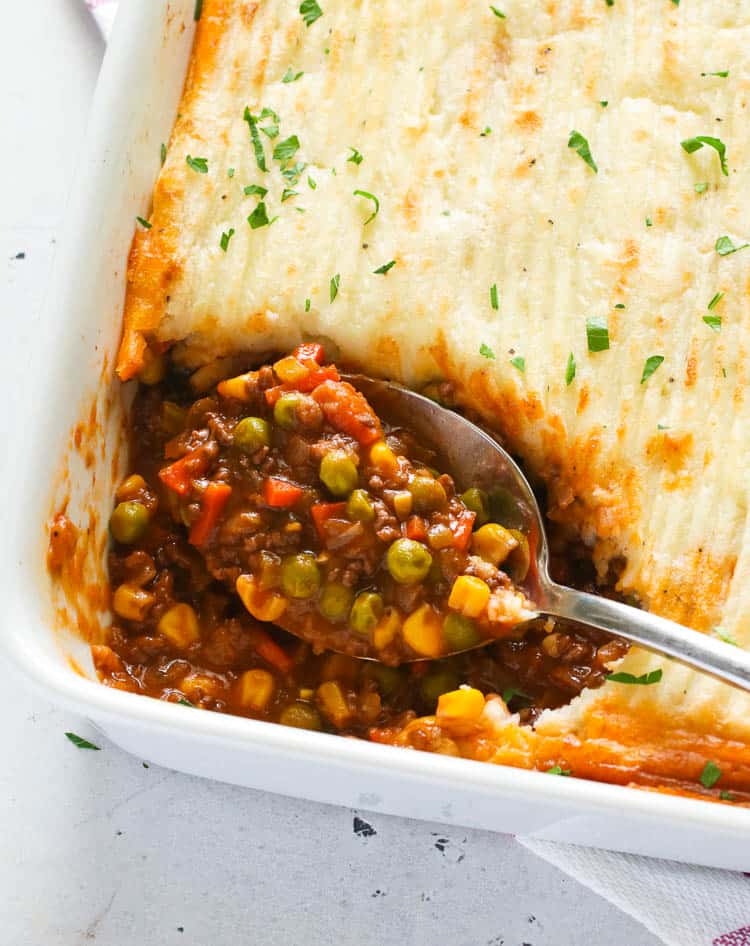 Classic comfort food that I super love eating. The layers of buttery and creamy mashed potatoes, and saucy cooked meat and vegetables complement perfectly to make this amazing casserole dish. A filling and satisfying meal on its own; perfect for feeding a crowd.
Pork Sunday Dinner Recipes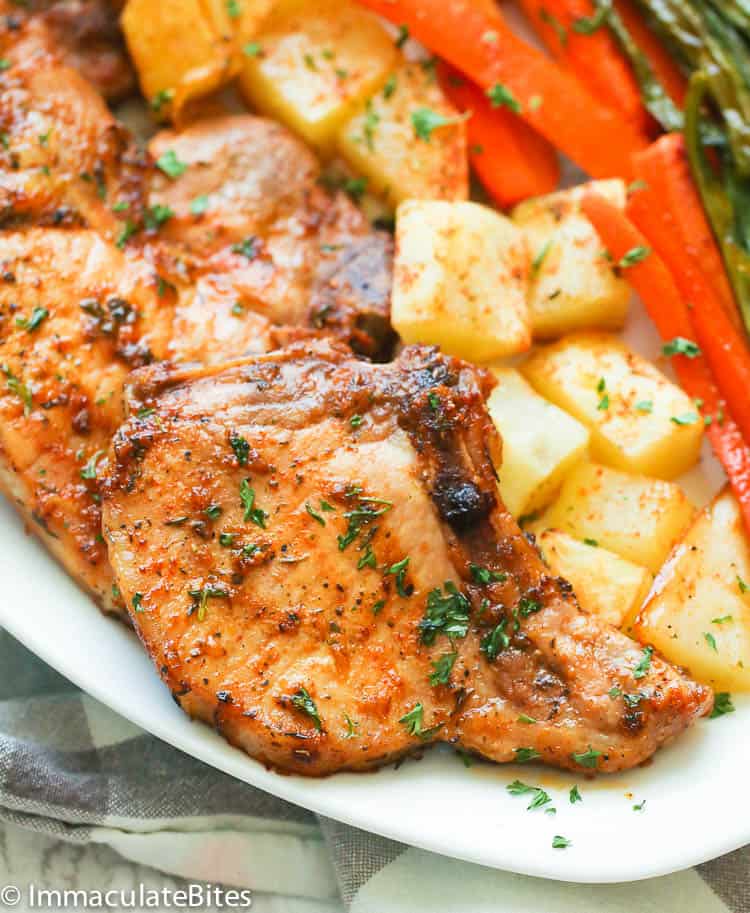 For soul food Sunday dinner ideas, I highly recommend these Oven-Baked Pork Chops. These juicy and tender chops are filled with great flavors from Creole Seasoning and herbs. Serve it with roasted veggies on the side and you're in for a satisfying dinner surprise.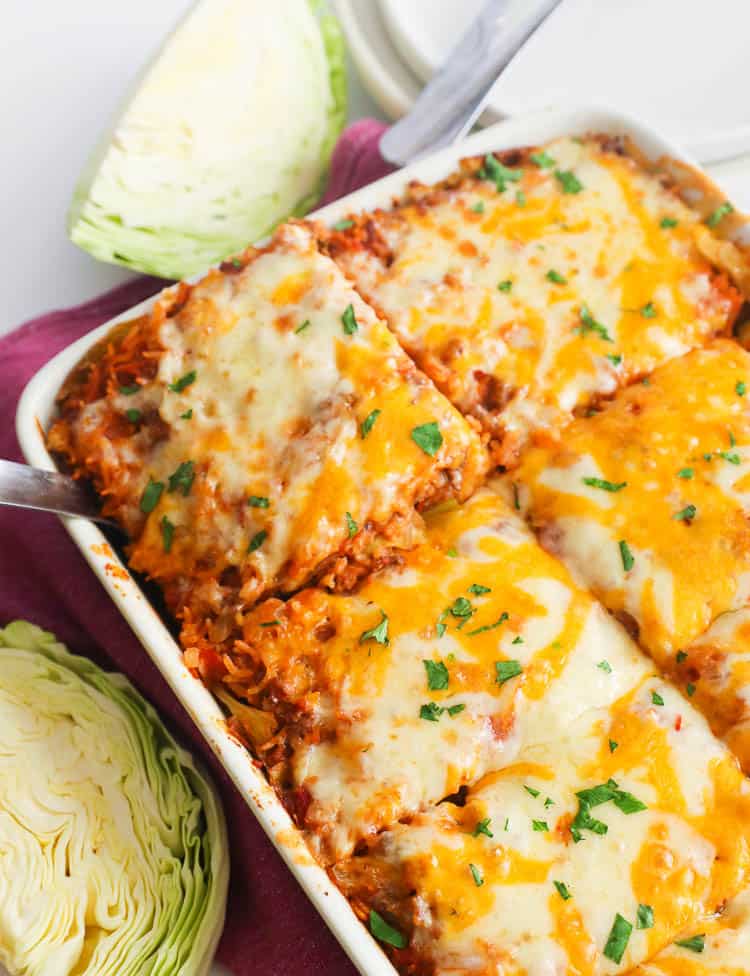 Made with heavily spiced ground beef and pork, long-grain rice, and fresh and crunchy cabbage gorgeously combined in one casserole dish. Top it off with a generous serving of shredded Jack cheese for that wonderful cheesy finish. A complete meal packed with delectable goodness in every bite.
Seafood Sunday Dinner Recipes
20. Chicken Shrimp Sausage Gumbo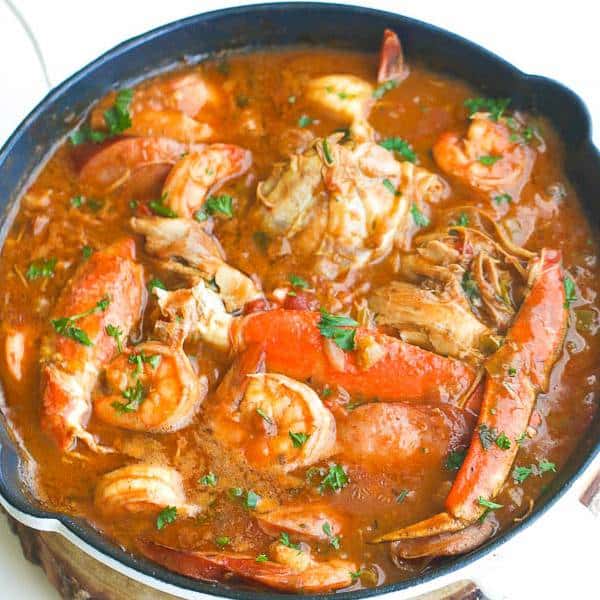 Meat and seafood lover? Say no more! This rich and flavorful gumbo is complete with chicken, shrimp, sausage, and crab legs. Then it's wonderfully seasoned with Creole Seasoning, gumbo file, herbs, and spices for that classic family-favorite Sunday stew.
21. Shrimp Etouffee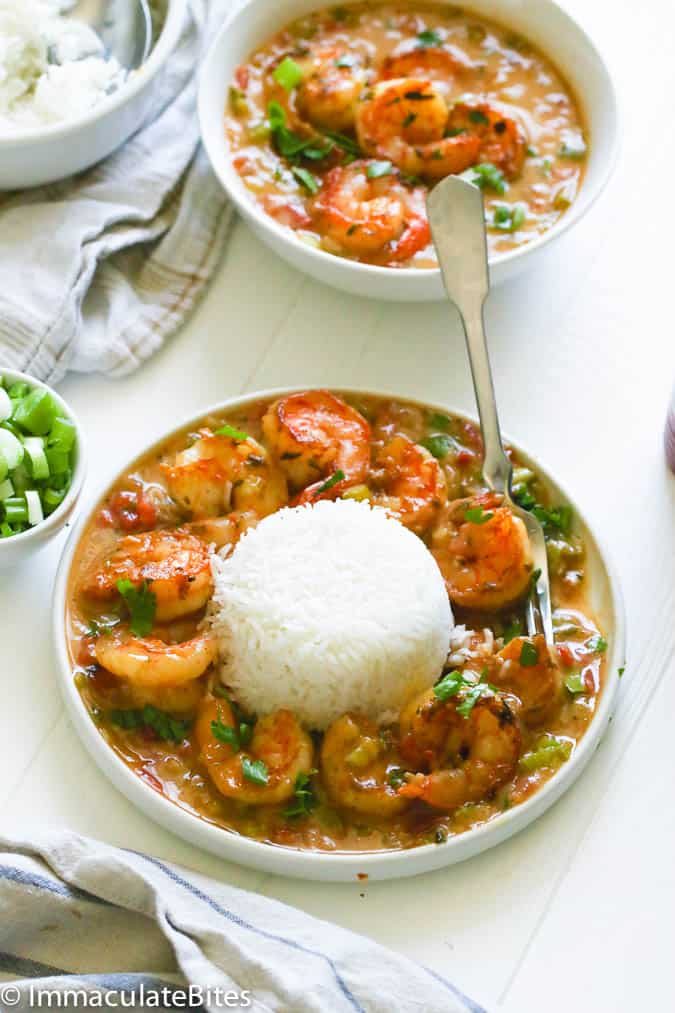 Though this dish has a fancy French name, it is actually a dish full of savory and rich Southern flavors. With roux sauce seasoned with Creole Seasoning, Thyme, Paprika, and Worcestershire sauce, this dish is certainly best served with rice. Aaah! So mouth-watering!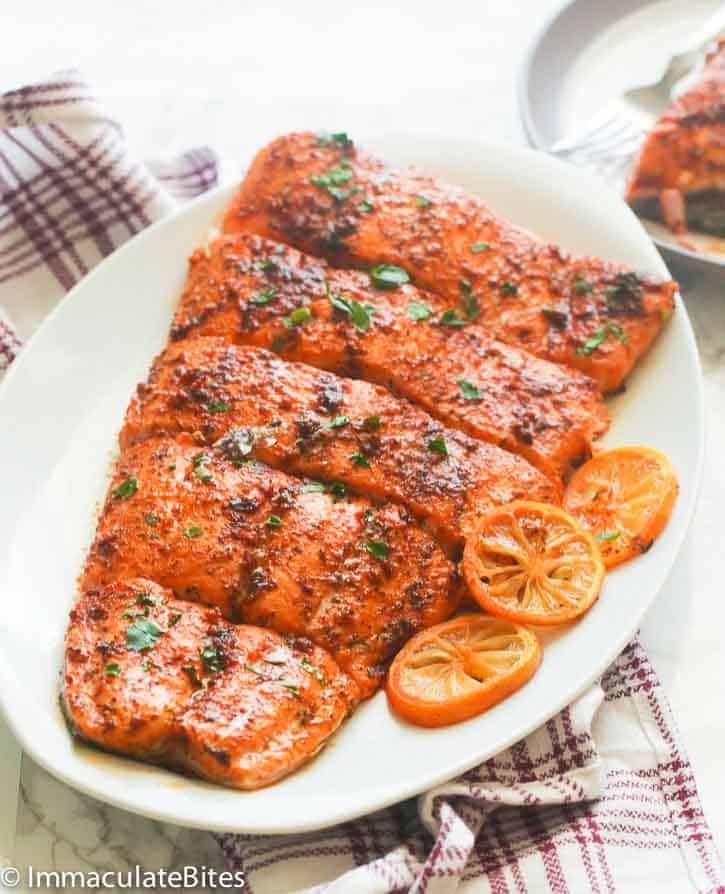 On a diet? Try this guilt-free and low-carb dish made with moist and flaky salmon fillets. These fillets are then baked to perfection in a spicy and lemony sauce generously seasoned with Paprika, cayenne, and onion powder. Healthy and hearty meal ready in 25 minutes! Beat that!
Sunday Dinner Desserts
23. Milk Tart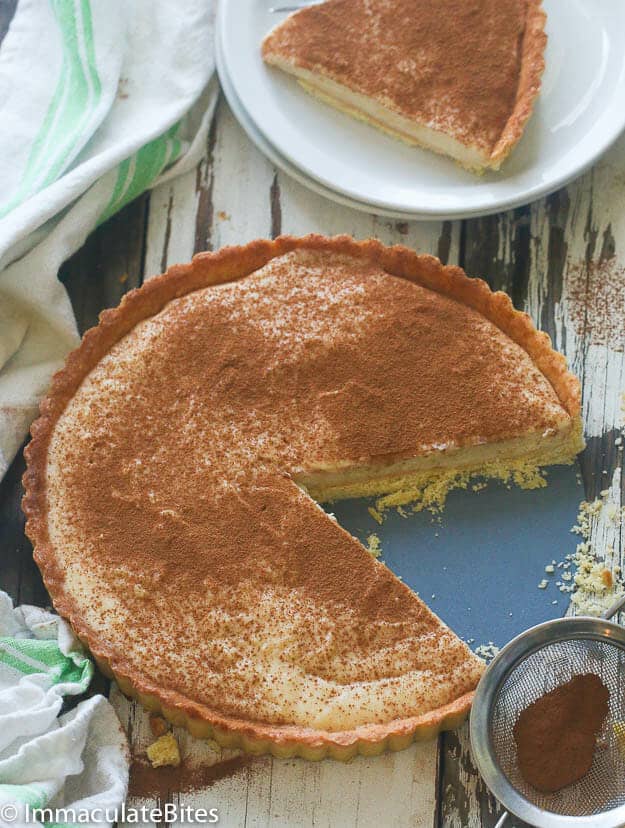 I bet you won't be able to resist its buttery and flaky pie crust filled with decadent and luscious milky custard. A simple and easy-to-make dessert that comes together quickly. Dust it off with cinnamon powder for a lovely and delectable finish. Simply addicting!
24. Apple Pie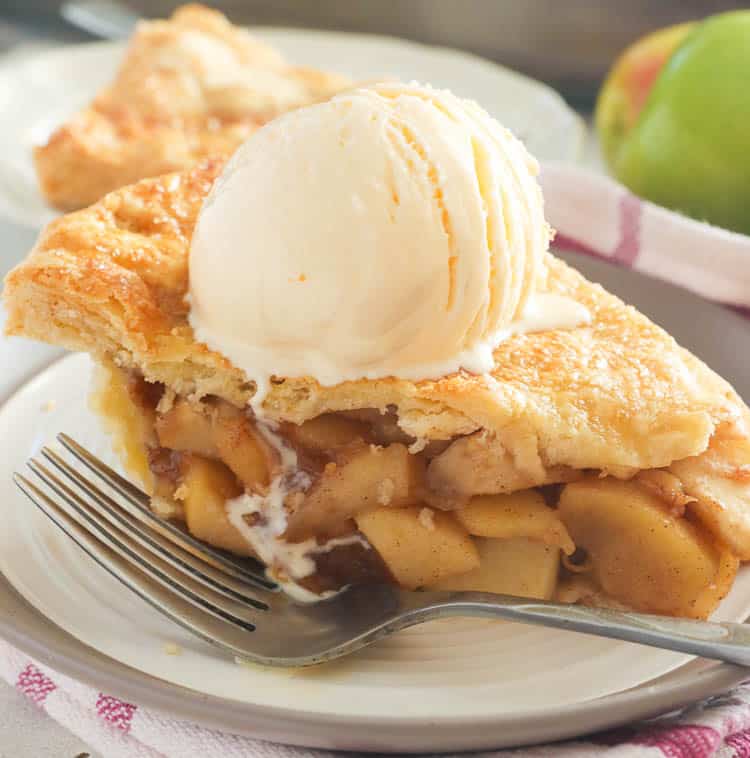 Indulge yourself and your family with this classic treat made with luscious apple filling and buttery-flaky Immaculate Bites Homemade Pie Crust.
I love eating mine with vanilla ice cream, Caramel Sauce, or Whipped Cream. Truly a crave-worthy dessert perfect for every occasion or even just on Sundays.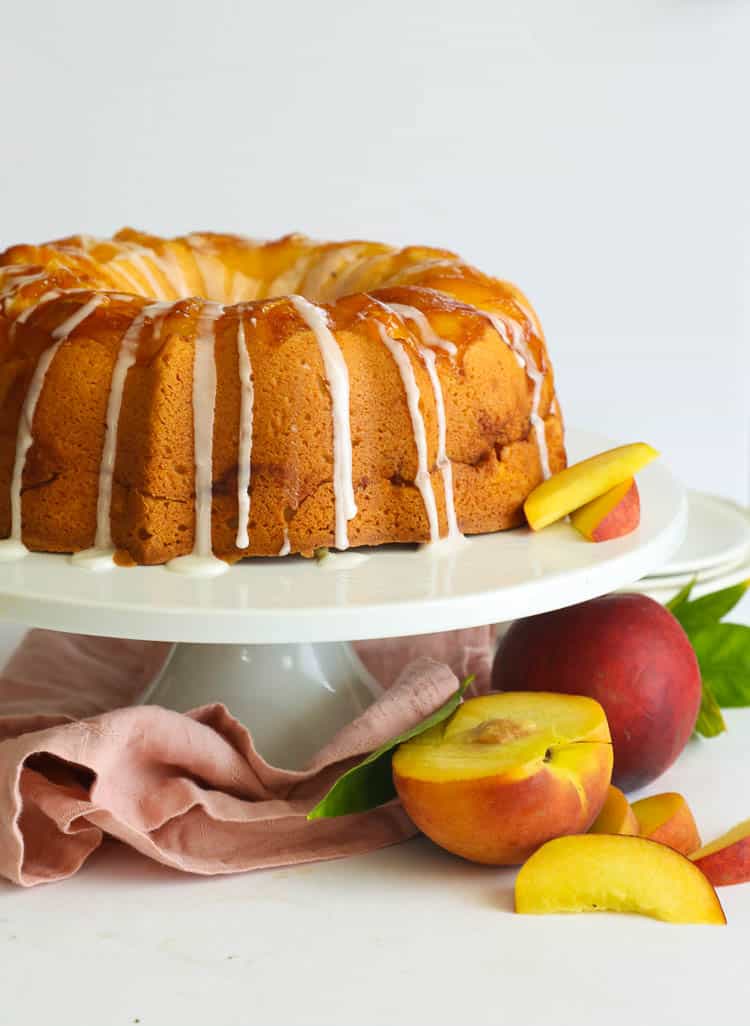 Peach cobbler and pound cake – two of my favorite desserts combined into one with this cake recipe. Pretty clever, huh? Every bite of this bundt cake – from the delicious tasty base up to the sweet vanilla glaze – is truly magical. Make sure to use ripe peaches for a sweeter and juicier dessert. 😉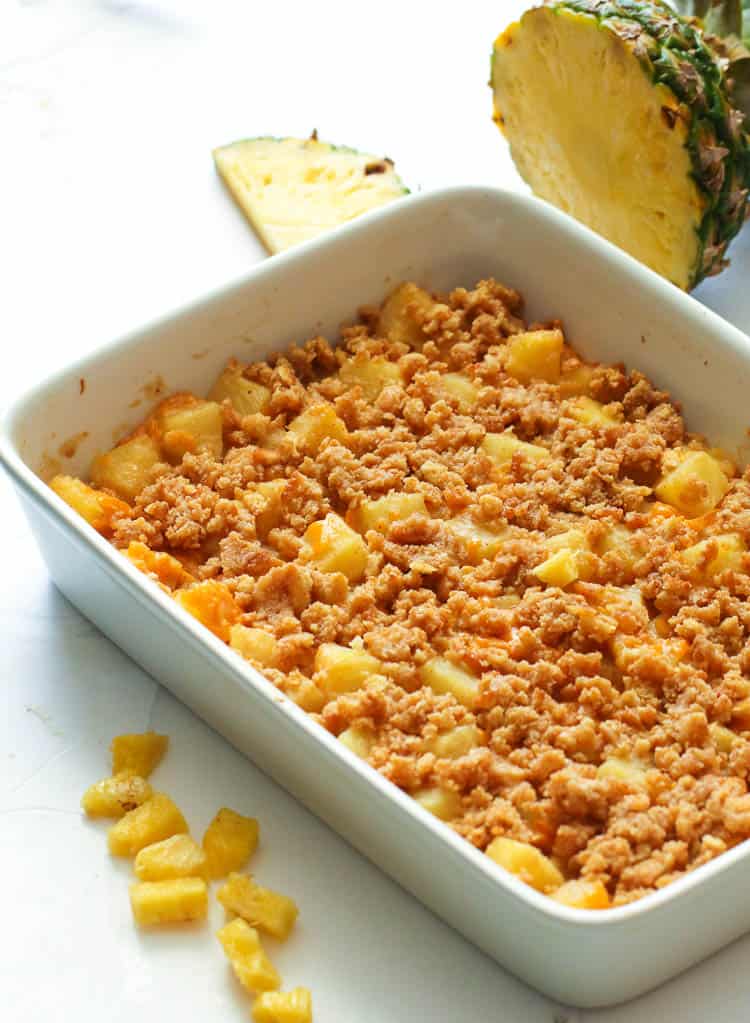 A side dish for dessert? Why not? This classic dessert-like casserole is made with pineapple chunks, cheese, sugar, butter, and Ritz crackers. The combination of sweet and salty flavors is truly delightful to the palate. Really refreshing!
Sunday Dinner Sides
27. Stuffed Green Bell Peppers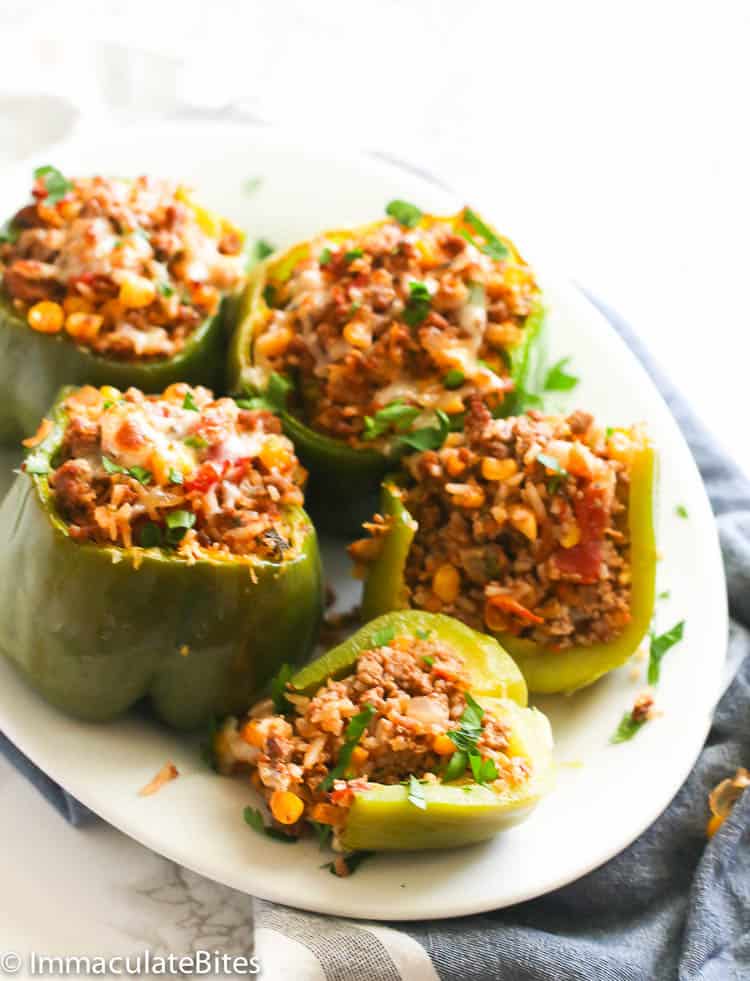 These crunchy bell peppers stuffed with cheesy beef filling are packed with great flavors from the beef broth and Creole Seasoning. The hint of tartness from the diced tomatoes adds a new layer of deliciousness to this lovely appetizer that can double up as a side.
28. Roast Potatoes and Carrots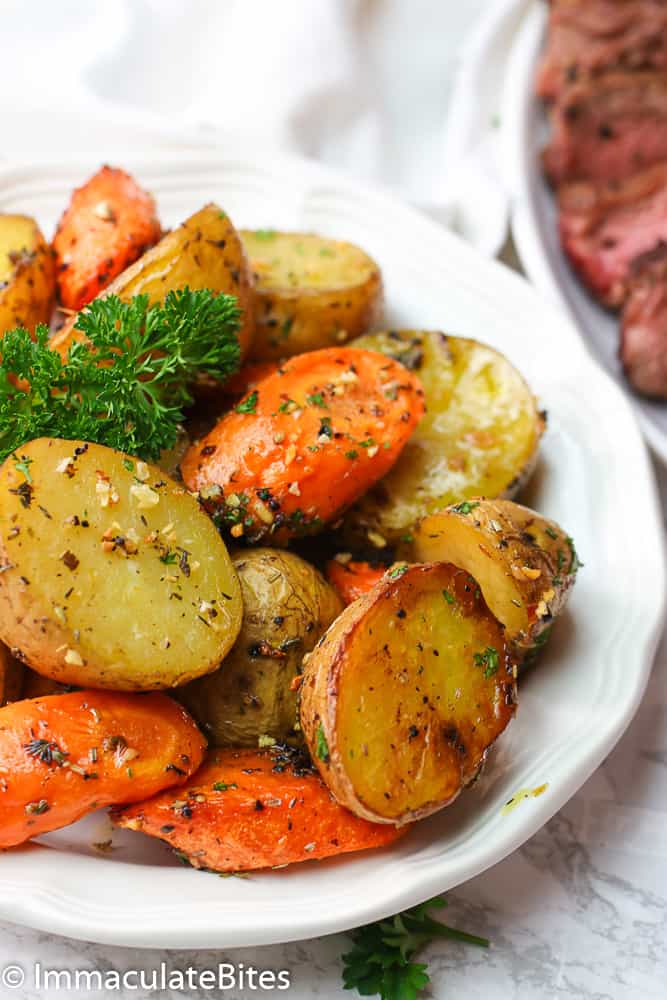 Sunday dinner won't be complete without a classic favorite side dish like roast potatoes and carrots. A bite on this tender and buttery melt-in-your-mouth potatoes and carrots seasoned with herbs will surely complete your meal. 😉
The secret to this crunchy asparagus is Italian Seasoning. The herby flavor takes this dish to a whole new level. And with a handful of ingredients, you can easily make this crunchy and savory bacon-wrapped asparagus. Baked to perfection for a delicious Sunday steak side.
30. Easy Coleslaw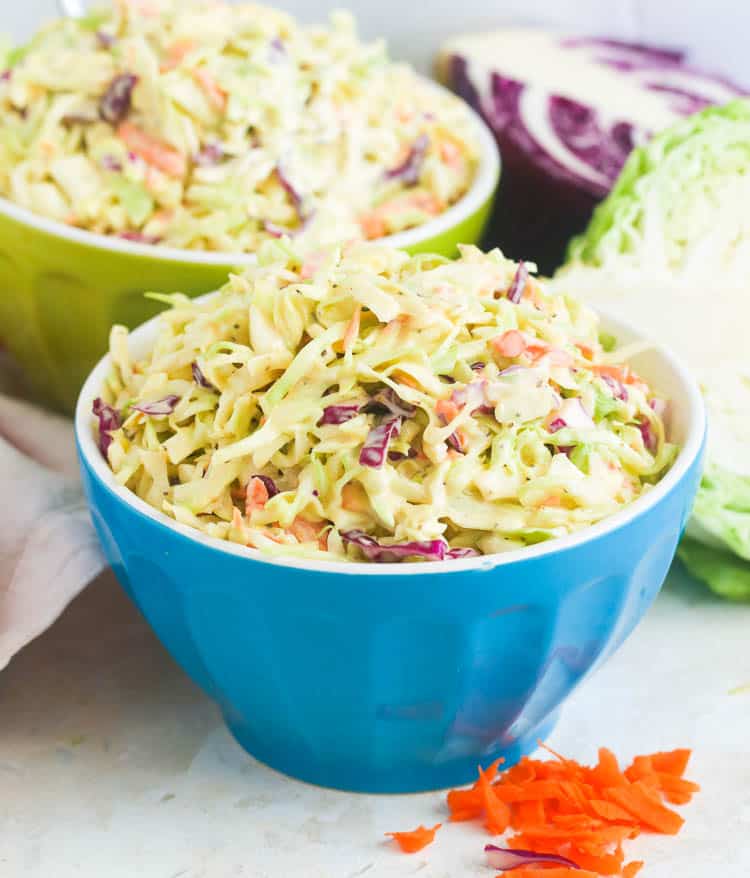 A perfect side to almost any dish. The combination of sweet and tangy flavors from sour cream, mayo, and honey brings a perfect balance of flavors to this dish. While the carrots and cabbage add a texture and lovely vibrant color.
Sundays won't be complete without eating good meals together. It doesn't have to be fancy and expensive. What's important is the bond you make and the special moments you shared together with your family. It's the most relaxing and rewarding feeling ever. 😉
Print
Sunday Dinner Ideas
Make weekends more special with these Sunday Dinner Ideas perfect for the whole family featuring inexpensive yet fancy meals complete with sides and desserts. Enjoy these restaurant-quality meals at the comfort of your home.