I could think of a lot of food that starts with S! From healthy breakfast to mouthwatering dinner ideas, and scrumptious desserts – you name it. You'll find quick and easy recipe ideas perfect for a picnic, potluck, cookout, or daily family meals.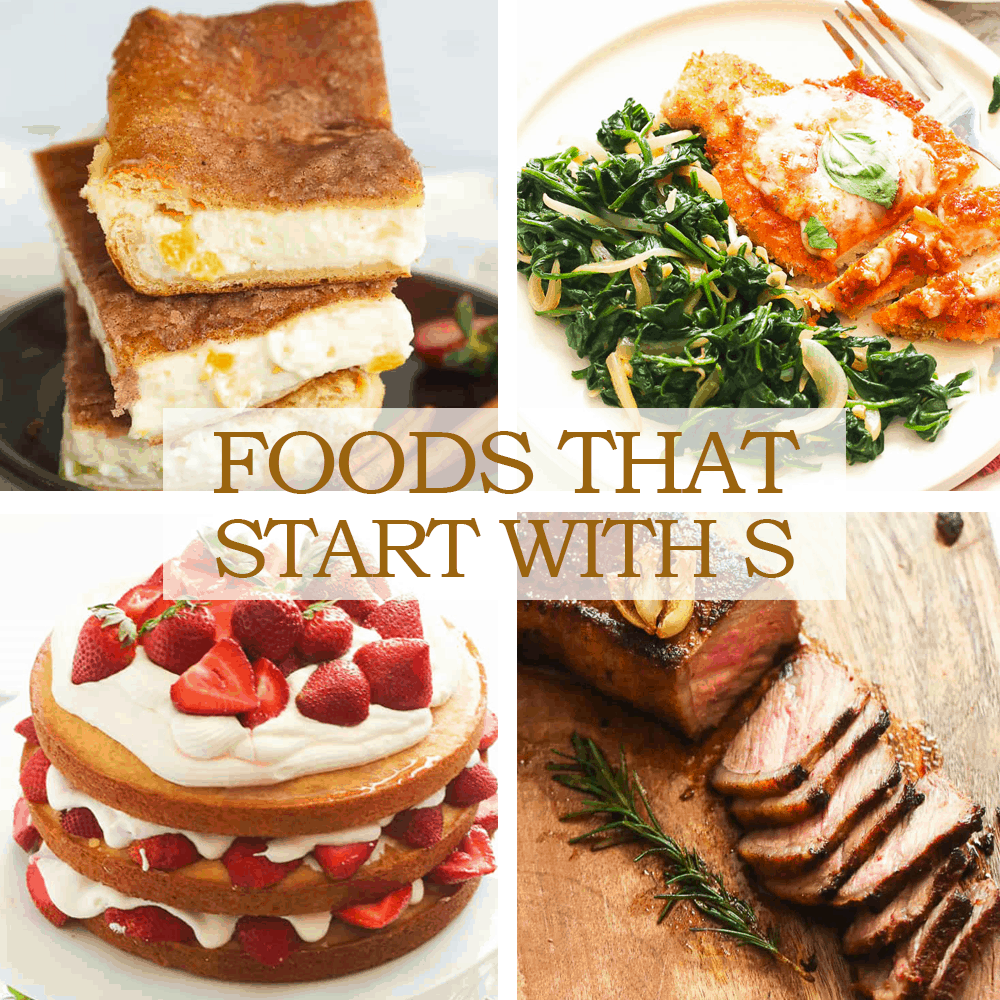 Yesterday, while browsing, I stumbled on a short funny clip of Wheel of Fortune. The contestant is stuck with the letter S, which led me to challenge myself just for fun. But of course, mine is all about food! 😉
So I came up with a list to share with you. And by the end of this article, you'll probably come up with a longer list than I did. Let's dive right in!
Foods that Starts with S.
Breakfast Foods that Start with S
1. Sausage
Processed meat made from pork, beef, or poultry and then seasoned with salt, spices, and flavorings, sausages are a perfect match for eggs and pancakes for breakfast. Agree? If you don't mind having it all day, you can even use it as pizza toppings!
2. Scones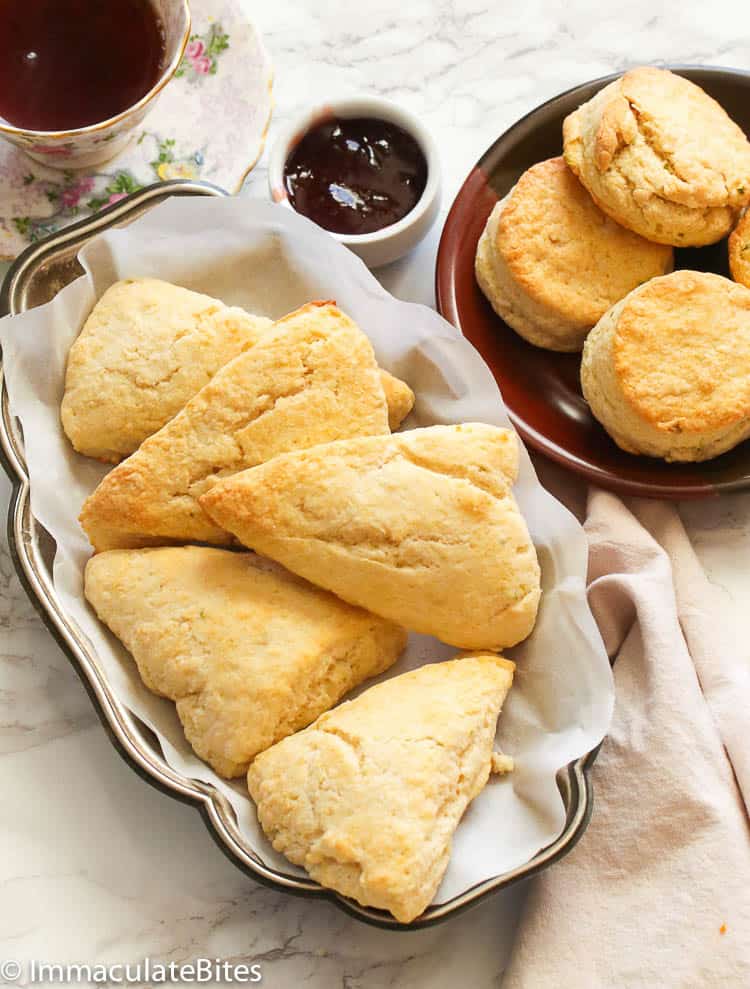 Creamy, buttery, and slightly sweet scones with a hint of lime zest to make it more flavorful. To add a bit more fun to it, toss in some chocolate chips or fresh fruits like blueberries and raspberries to add more flavors. Lastly, don't forget to add your favorite jam or marmalades to complete your breakfast.
Lunch/Dinner Ideas that Start with S
3. Salmon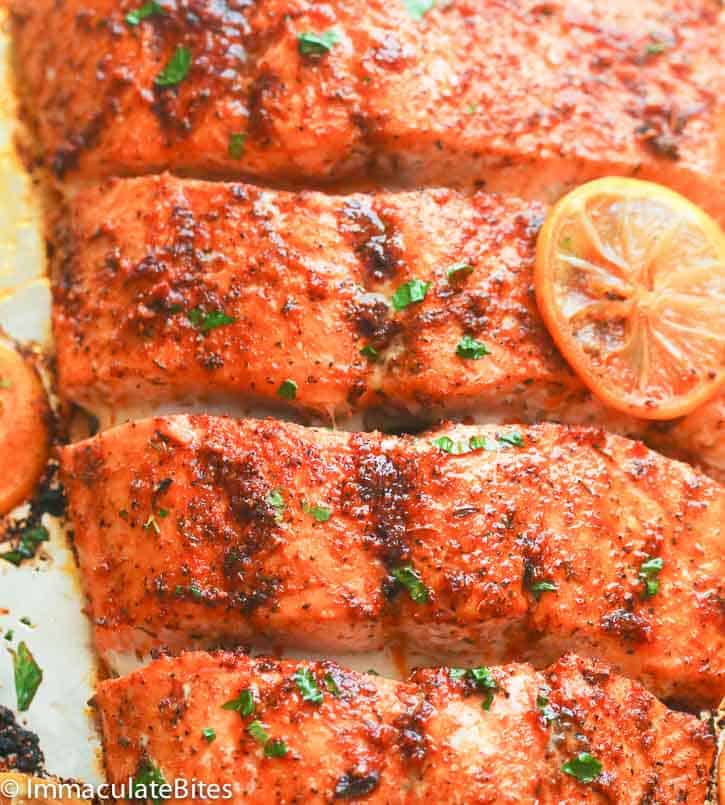 Salmon is a freshwater fish, high in protein and omega-3 fatty acids. Most people (including myself) preferred this fish because it's tender, tastes sweet, and not too fishy. No wonder this Oven Baked Salmon and Teriyaki Salmon are a big hit on the blog.
4. Shrimp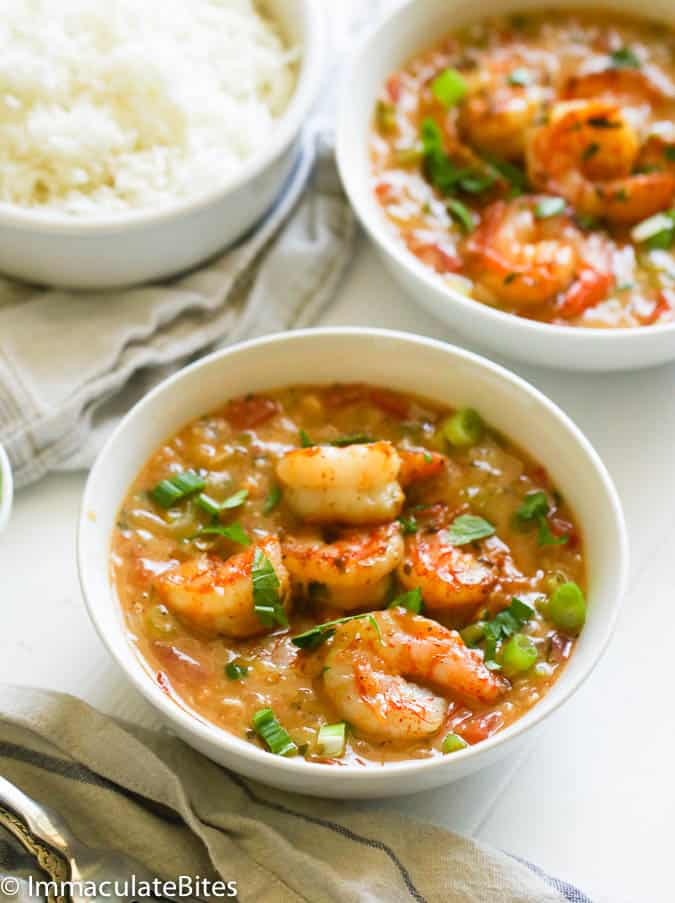 One of the best-tasting and versatile seafood that is low in calories and high in Iodine. You can fry, grill, or boil them (see my favorite Shrimp Etouffee) and they will always come out delicious. Just be mindful though when cooking them, or else you'll end up throwing your money down the drain.
5.
Steak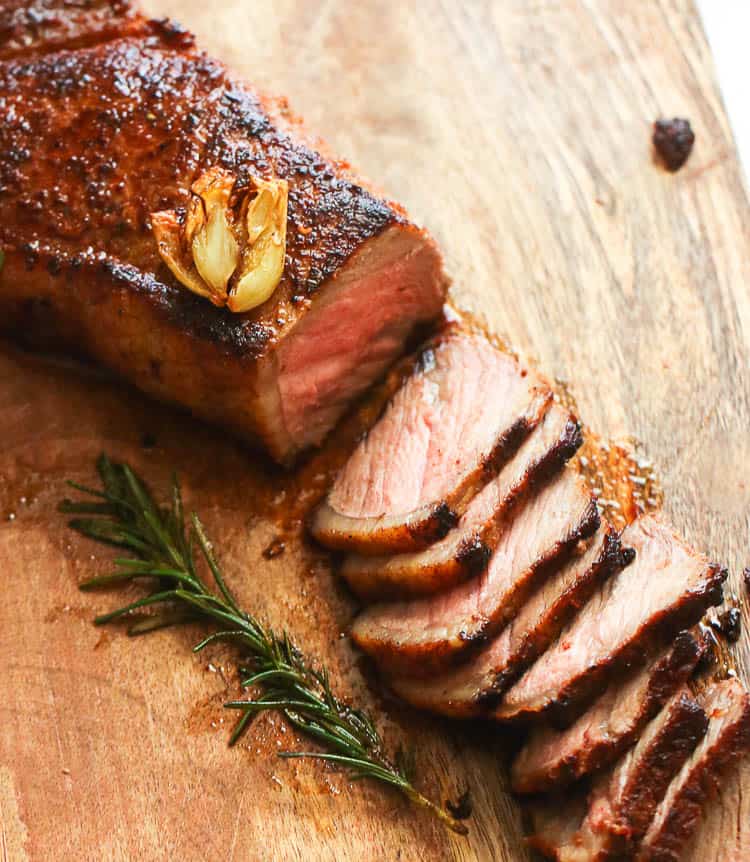 Impress your partner or family by serving them this restaurant-quality Pan Seared Oven Roasted Steak without spending much. Cooked in butter and seasoned with Immaculate Bites Steak Seasoning, this piece of meat will surely blow you away.
6. Spaghetti
I haven't met anyone who doesn't like Spaghetti. This popular pasta dish is an Americanized Italian dish that is popular all over the world. Usually, this pasta dish is cooked with ground meat in a tomato-based sauce and is served with spaghetti noodles. Pair it with Garlic Bread or Pizza for an extraordinary meal.
7. Sardines
Sardines are preserved small saltwater fishes, packed in a can or jar, and submerged in olive oil, water, or tomato sauce. Like any normal fish, they are also loaded with nutrients, vitamins, and rich in Omega 3 fatty acids.
Sides/Appetizers Beginning with S
8.
Squash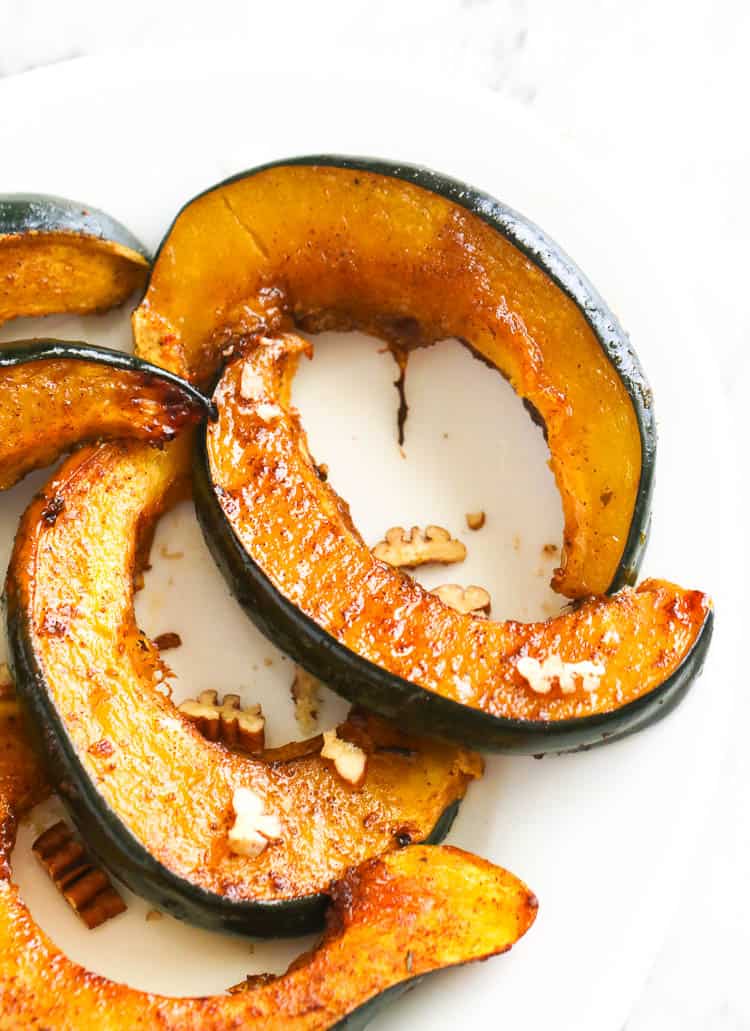 Squash comes in several varieties, colors, shapes, and sizes. It tastes sweet and nutty and excellent addition to chowder, stews, and even pastries.
If you're looking for a good recipe to start with, I personally recommend my Baked Acorn Squash and Squash Casserole as a snack, side, and even as an appetizer.
9. Samosas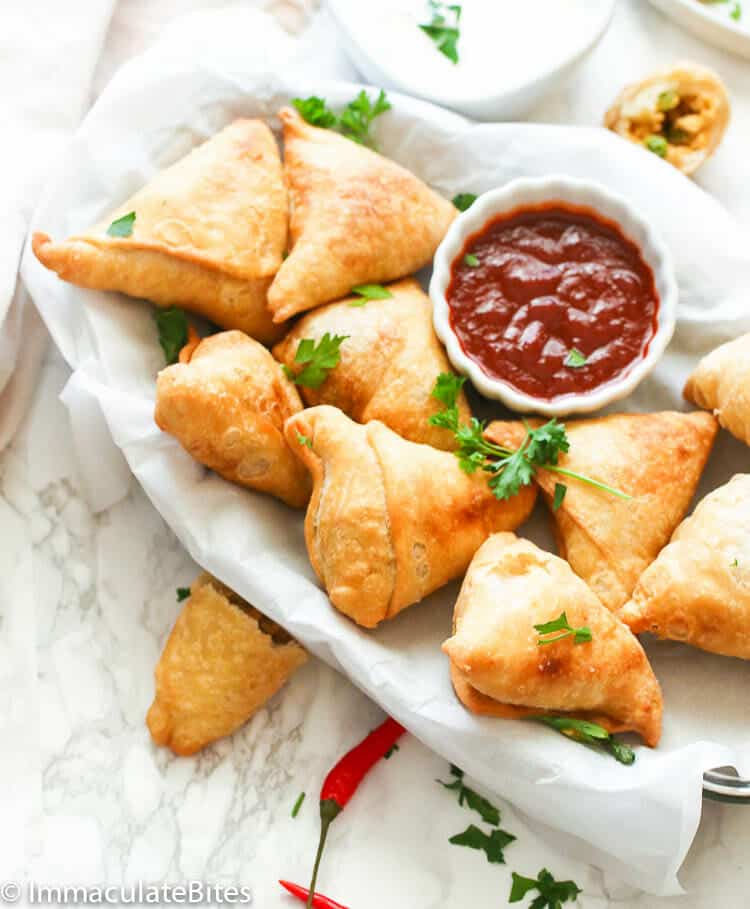 Whether baked or fried, this Samosa Recipe is loaded with mouth-watering chicken and peas filling. The addition of paprika, curry powder, cayenne, and pepper sauce as seasonings makes this recipe authentic. Want a meat-free version? You can also try this Vegetable Samosa here.
10. Soup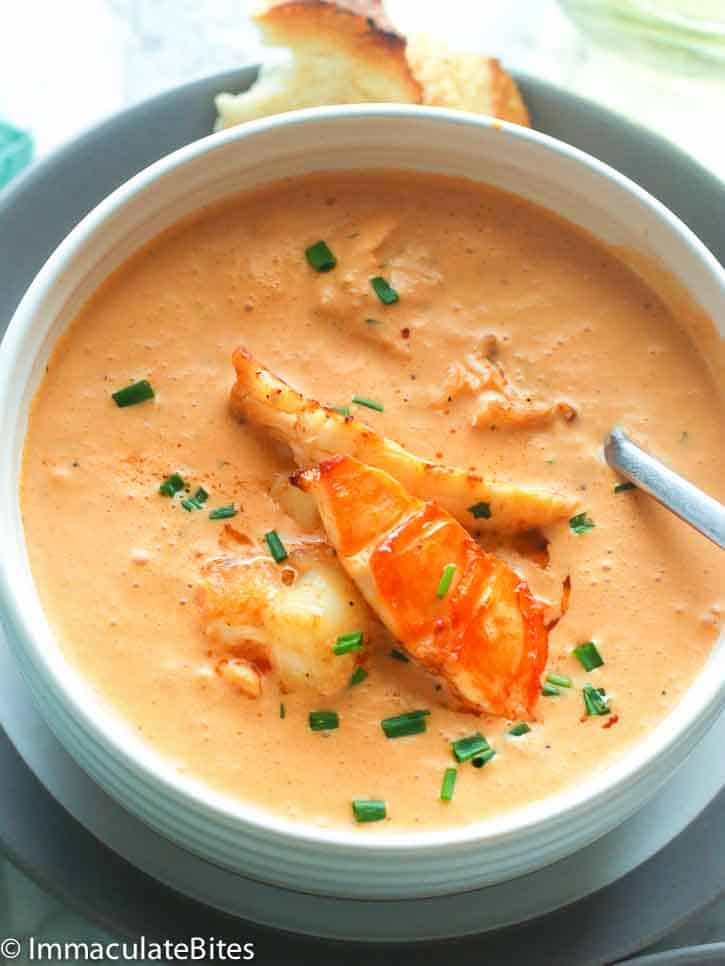 Soups are perfect comfort food especially during cold days served piping hot as is or with some carbs. It can be creamy like Corn Chowder and Lobster Bisque, plain and thick like congee, or brothy and thin like ramen. But no matter how you want to enjoy it, it does hit the spot every.single.time!
11. Sushi
Sushi is a traditional Japanese dish usually stuffed with seafood, fruit, or vegetable and rolled in vinegared rice and nori or seaweed sheet. The sauce often comes with wasabi and Japanese soy sauce. Extremely good!
Snacks and Desserts that Start with S
12. Strawberry Shortcake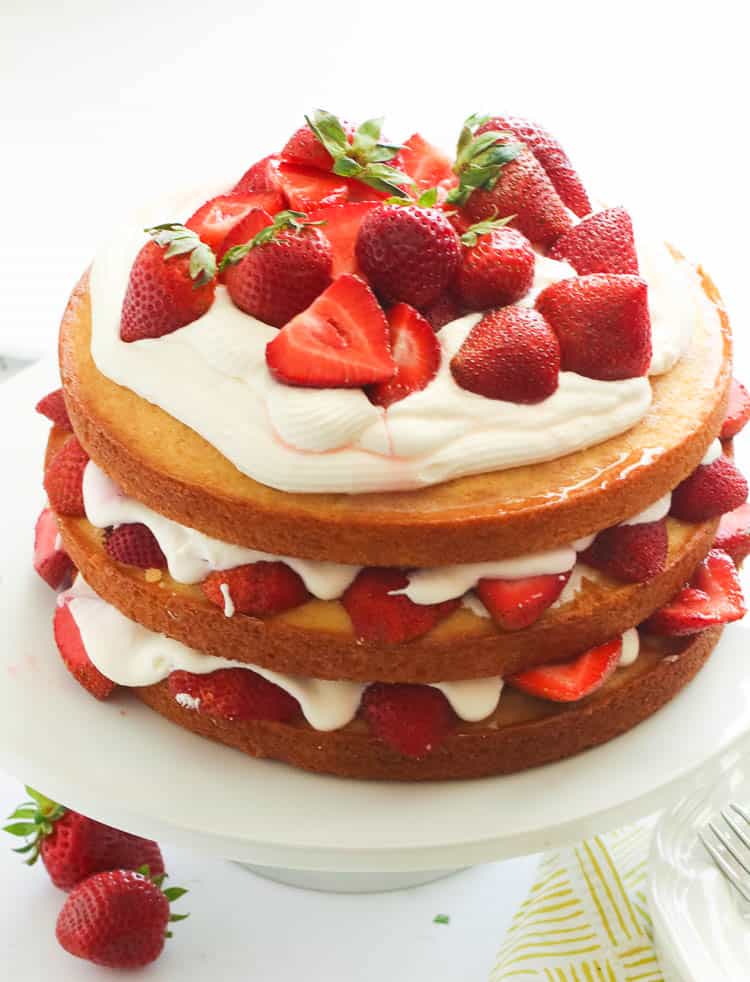 This stunningly beautiful three-layered strawberry shortcake is made of sweet yellow cakes filled with cream cheese filling and macerated strawberries. A dessert made in heaven, so delicate and elegant. Perfect for special occasions or even on regular days!
13. Sopapilla Cheesecake Bars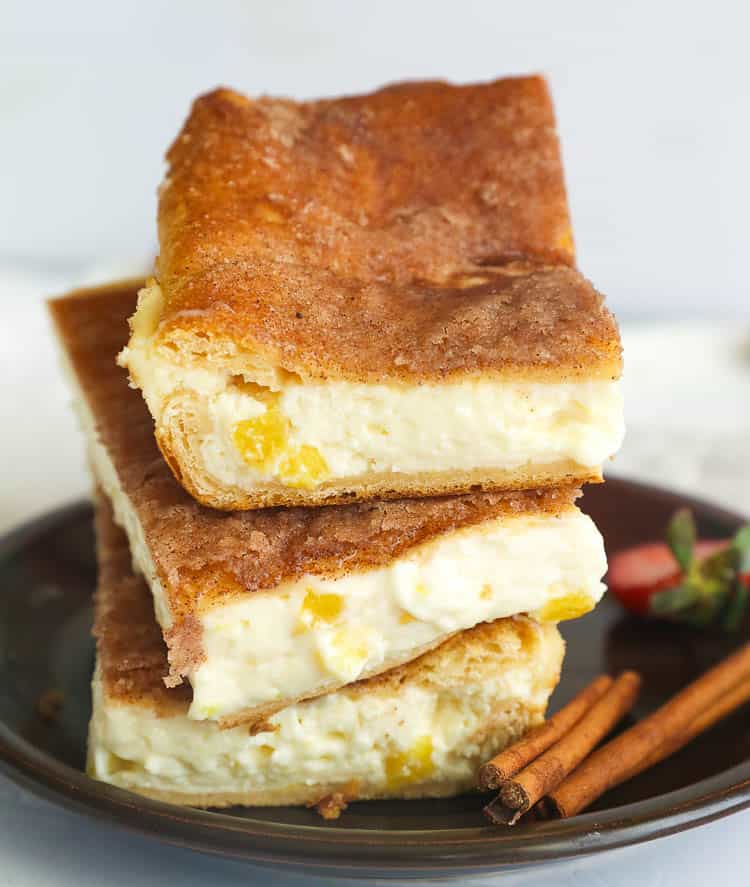 Just look at these mouth-watering Sopapilla Cheesecake Bars! It's a cheesecake with a tropical twist sandwiched in between crunchy, buttery, and flaky Crescent Rolls, topped with a mixture of cinnamon, sugar, and melted butter. Now, who wouldn't love a bite of these. 🙂
More Food Beginning with S
Spices and Seasonings
14. Saffron

Saffron is one of the most expensive spices, usually dried, and has a vibrant red color. It has a strong exotic aroma with a bitter taste. It's mostly used to add flavor and color to dishes like rice.
Fun fact: Saffron is the costliest spice by weight which retails for more than $500 an ounce!😮
15. Sage
Sage belongs to the mint family of herbs together with basil, oregano, rosemary, and thyme. They are usually used in small amounts because of their strong aroma, peppery, and earthy flavor. Just a sprinkle here and there of this, it can do so many wonders to your dishes.
16. Sesame Seeds
Sesame seeds may be tiny but they have extremely rich and nutty flavors while sesame oil, on the other hand, has a strong flavor and very aromatic. You can easily find them on top of burger buns, bagels, and other Asian cuisines like sushi, gimbap, and japchae.
Loving your bagels? Check out this Immaculate Bites Homemade Bagel Seasoning.
Fruits
17. Star Fruit
Interestingly, Star Fruit is a tropical fruit with a star shape (hence the name) and with yellow or green color. You can eat the skin and the flesh is very juicy and tastes sweet and sour similar to green grapes and oranges.
18. Sultanas
Not to be confused with raisins, Sultanas are golden-colored and they are plumper, juicier, and sweeter than raisins. And since raisins and sultanas are similar in taste, both can be used interchangeably in a dish.
Vegetables
19. Spinach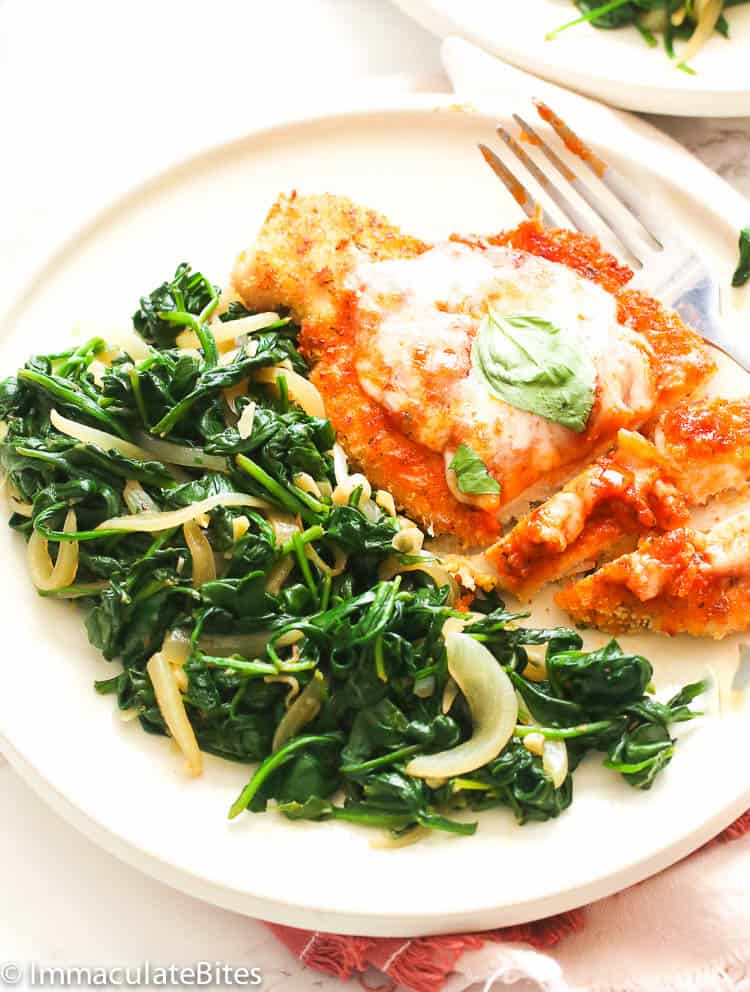 Spinach is a green leafy vegetable, rich in vitamins, nutrients, and antioxidants. An excellent source of vitamin K, vitamin A, manganese, and folate. This superfood is great on its own or when added to certain dishes like these Sauteed Spinach, Spinach Dip, or Spicy Shrimp Spinach Pasta.
20. Snow Peas
Snow peas are flat with small peas inside that can be eaten raw or cooked. Di you know that can eat everythingfrom it, except for the strings which are usually removed during preparation and often used in stir-fries and salads.
21. Sweet Potato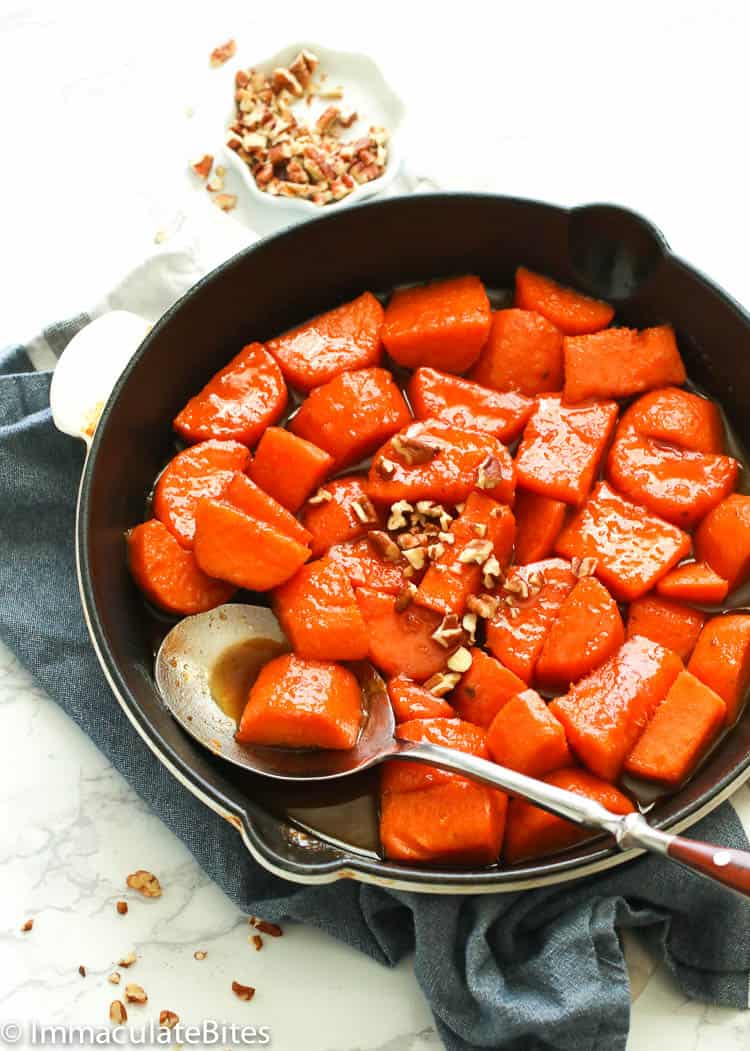 I could just think of many ways on how to serve this starchy food! Sweet Potatoes are healthy and delicious root crops, good source of beta-carotene, and rich in anti-oxidants. They taste creamy, sweet, and rich and can be fried, boiled, or roasted.
And these two Candied Sweet Potatoes and Sweet Potato Casserole are popular choices during the holidays.
I hope you enjoy all these food beginning with S, especially that they are foods from around the world. Can you name other food that starts with S?