Meat and Seafood That Start With S
1. Sausage
Ground meat (pork, beef, or poultry) seasoned with salt, spices, and herbs perfectly matches eggs and pancakes for breakfast. Agreed? But you can turn the mix into sausage balls for an ideal appetizer!
2. Steak
Impress your family with this restaurant-quality pan-seared oven-roasted steak without killing the budget. Seared in butter and seasoned with ImmaculateBites steak seasoning, this recipe will surely blow you away.
3. Salami
Cured sausage (salted and air-dried for curing) elevates regular sausage. But it's the garlic and other spices that make salami a classic kid-favorite sandwich layer. But you can level up your pasta salad with this king of foods that start with S! You won't regret it.
4. Squab
Squab is an elegant name for a pigeon under four weeks old. Uh, but can we eat pigeons? Yes! Their tender, moist texture with a slightly gamey flavor resembles duck. So if you love adventure, try tasty roasted squab or Chinese fried pigeon.
5. Sweetbreads
Sweetbreads are tender, juicy, and creamy pancreas and thymus glands, a unique main ingredient often served in fancy restaurants. Sauteed sweetbreads are delicious, but you can grill or fry them too. Experience luxury at home by making pan-fried sweetbreads, coated and crisped, with creamy sauce!
6. Shellfish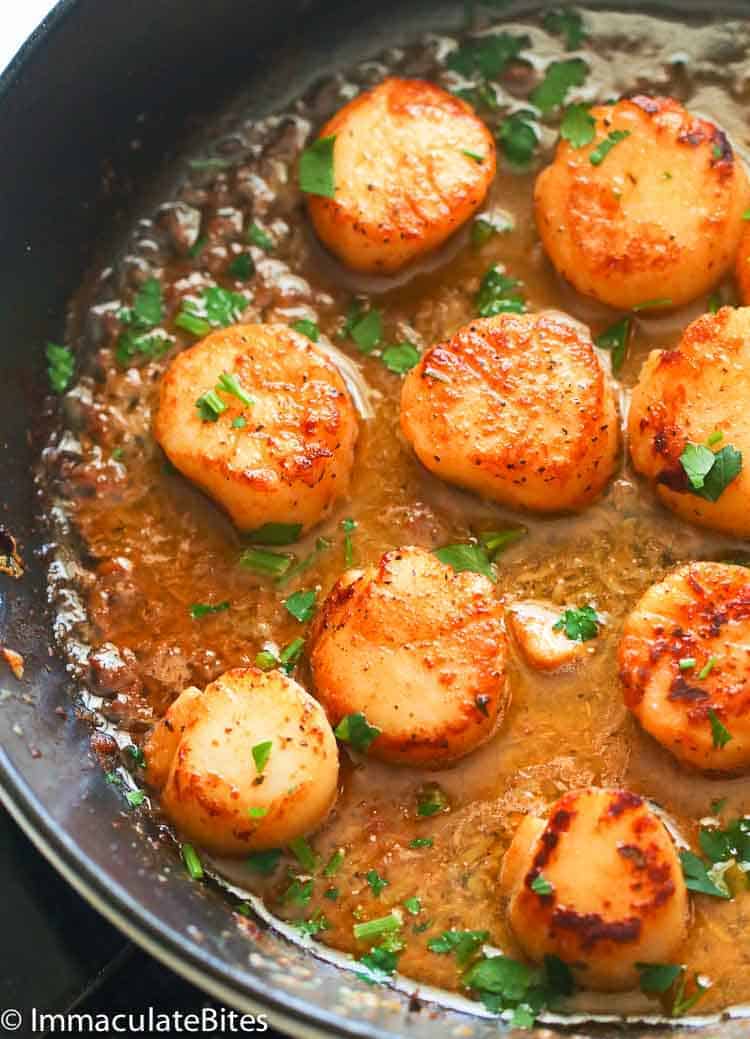 Crabs, lobsters, shrimps, and scallops are shellfish you won't tire of eating because they're naturally delicious. Because who doesn't love coconut shrimp and pan-seared scallops?
7. Salmon
Salmon is popular because it's tender, slightly sweet, and not too fishy. No wonder these oven-baked salmon and teriyaki salmon recipes are a big hit.
8. Shrimp
Shrimp is one of the most economical kinds of seafood. You can fry or grill it or make jerk shrimp. Yum! So enjoy a restaurant-quality dinner on a reasonable budget.
9. Sushi
Sushi is a traditional Japanese dish with rice seasoned with vinegar, nori, seafood, and vegetables. Soy sauce, wasabi, and pickled ginger are often served on the side. So good!
10. Sashimi
This famous Japanese dish is made from raw salmon or tuna. Raw? Yes, but it doesn't smell or taste fishy. Sashimi enjoys a subtle, light taste, an excellent match for soy sauce, pickled ginger, and wasabi.
11. Squid
Squid, lovingly known as calamari, is fabulous whether sautéed, grilled, or deep-fried. It's popular in Italy, Spain, and Asia; this Spanish paella, for example!
12. Sardines
Sardines are usually available in a can or jar smothered in olive oil, water, or tomato sauce. And they're also loaded with nutrients and vitamins and rich in omega-3 fatty acids. So increase your sardine intake with this incredible African fish pie recipe!😍
Vegetables That Start With S
13. Spinach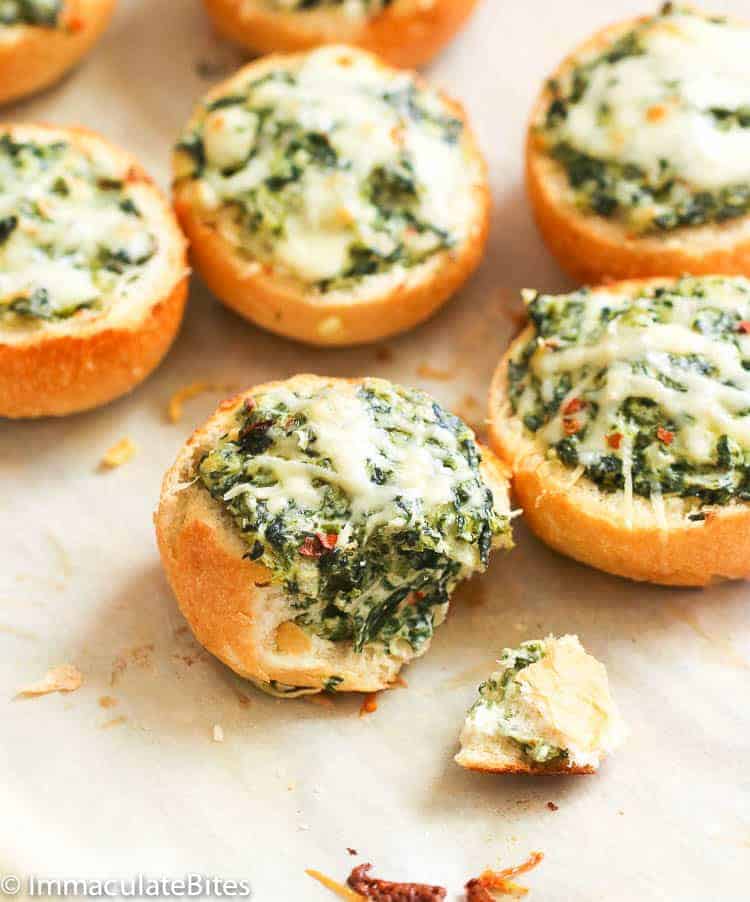 Spinach is a delicious green leafy vegetable rich in vitamins, nutrients, and antioxidants. And while this superfood is fabulous on its own, it's great for ramping up recipes like sauteed spinach, spinach dip, and spicy shrimp spinach pasta.
14. Snow Peas
Snow peas are small and flat and delicious raw or cooked, but did you know you can eat the whole thing? The strings are usually removed during preparation; however, the shell is tender and sweet. And they're fantastic in shrimp stir-fry.
15. Sweet Potatoes
There are so many ways to serve this mouthwatering starch! And sweet potatoes are healthy, delicious roots that taste wonderful any time, but they're also great for paleo and elimination diets. Try Cajun sweet potato fries, candied sweet potatoes, and sweet potato casserole, especially for the holidays.
16. Squash
Squash comes in several varieties, colors, shapes, and sizes. And the sweet and nutty taste is an excellent addition to chowder, stews, and even pastries. Baked acorn squash and squash casserole are a great place to start.
17. Seaweed
I once believed that seaweeds were just one plant, but it's an entire group of sea plants. These briny veggies are found primarily in Asian cuisine, so add Japanese seaweed salad to your list of foods that start with S!
18. Soybeans
Soybeans are a nutritious source of protein to swap out with meat. Their mild taste tends to take on the flavor of what they're cooked with, especially tofu. Green, immature soybeans, or edamame, are also delicious in a tuna poke bowl.😍
19. Shallots
Is it garlic or an onion? No, it's a shallot! They're in the same family as onions but a different species that grow in clusters like garlic. Delicately sweet with some sharpness, shallots are incredibly flavorful in the shaved Brussels sprout salad dressing.
20. Sprouts
Germinating seeds is a super easy way to ramp up salads' and stir-fries' flavor and nutritional value. Taste varies according to the type of seed, so radish sprouts are spicy, and lentil sprouts are pleasantly crunchy. Toss some mixed sprouts in a kale salad for the win.
Fruits That Start With S
21. Star Fruit
Interestingly, the tropical star fruit has a beautiful star shape (hence the name) and comes in yellow or green. You can eat the skin; the flesh is very juicy and tastes sweet and sour, like green grapes and oranges. Try it in a tropical fruit salad for an exotic twist.
22. Sultanas
Related to raisins, sultanas are golden grapes that dry plumper, juicier, and sweeter than raisins. And since they're similar in taste, both can be used interchangeably in a dish. Try them out in a delicious bobotie recipe. Double yum!
Spices, Seasonings, and Condiments
23. Saffron
Saffron is one of the most expensive spices and has a vibrant golden-reddish color. The robust, exotic aroma has a pleasantly bitter taste. And it usually adds flavor and color to rice dishes. Try it out in seafood paella for a special occasion.
Fun Fact: Saffron is the costliest spice by weight, retailing for more than $500 per pound!😮
24. Sage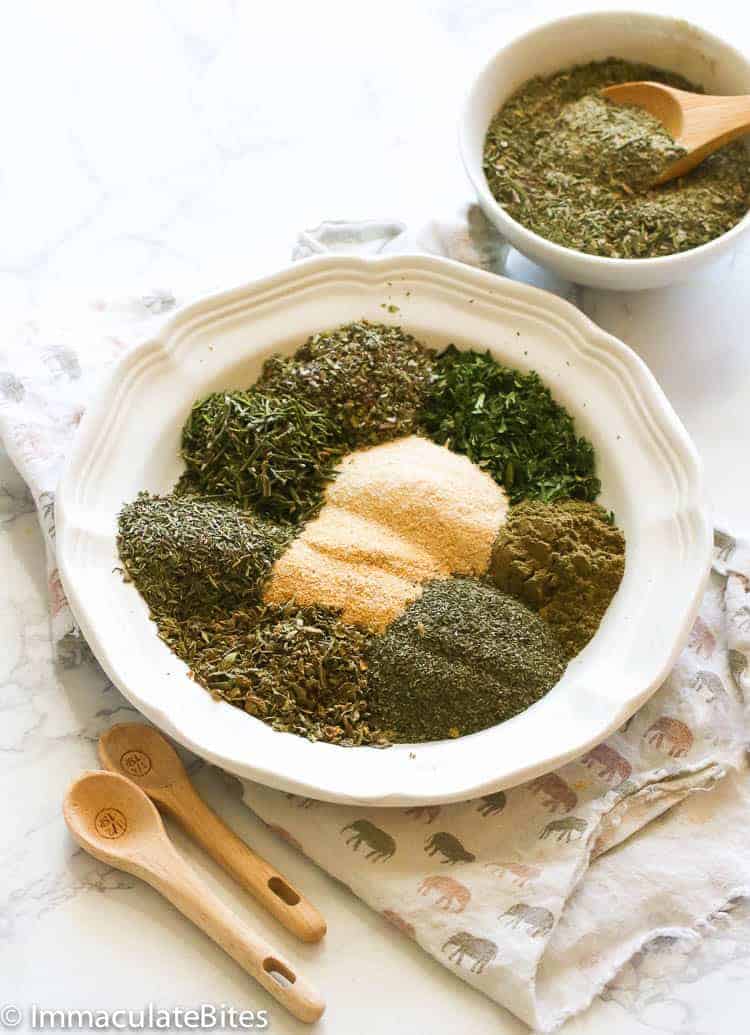 Sage belongs to the mint family of herbs, together with basil, oregano, rosemary, and thyme. It's usually used in small amounts because of its intense aroma and peppery and earthy flavor. Italian seasoning is so much better with a touch of sage.
24. Sesame Seeds
Sesame seeds may be tiny, but their vibrant and nutty flavor packs a delicious punch, especially when toasted. You'll see them topping burger buns, bagels, and Asian dishes. Plus, they're a star player in Immaculate Bites' homemade everything bagel seasoning.
25. Soy Sauce
This staple ingredient enhances the flavor of so many dishes. It's a highly sought-after condiment because it brings salty and umami flavors to whatever you put it on. And there are so many varieties; how can you choose just one soy sauce?
26. Star Anise
A star player in savory and sweet recipes, this star-shaped spice goes in Asian broths, stews, and soups. But my favorite way to use it is in arroz con leche.
27. Stevia
A natural sugar substitute, stevia is way sweeter than sugar for an excellent low-carb sweetener. Try a few drops of it in Southern sweet tea for a sugar-free treat!
28. Sofrito
An essential seasoning in Puerto Rico, the Dominican Republic, Cuba, Italy, and Portugal! Sofrito enjoys sweet peppers, garlic, onion, and cilantro (culantro, if you can find it) sauteed in oil. Puerto Rican chicken stew is da bomb!
Breakfast and Meal Ideas That Start With S
29. Scones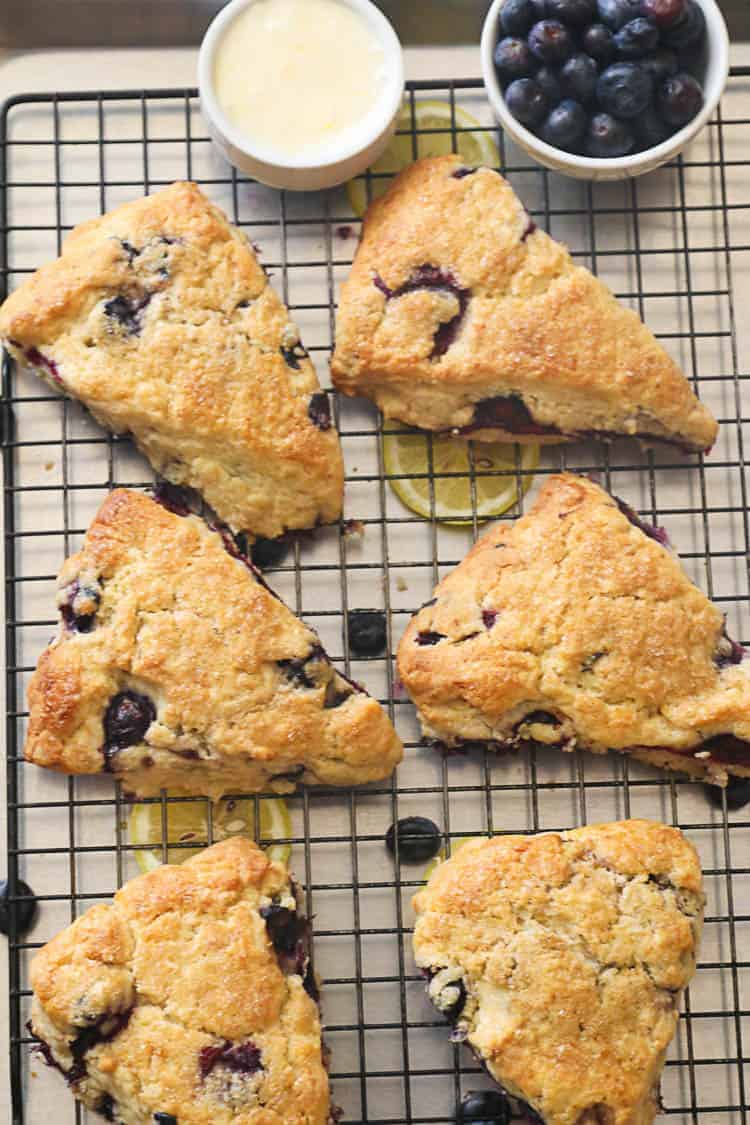 Creamy, buttery, and slightly sweet scones with a hint of lime zest to make them more flavorful. To add more fun, toss in some chocolate chips or fresh fruits like blueberries and raspberries to add more flavor. Lastly, add your favorite jam or marmalades to complete your mouthwatering breakfast.
30. Spaghetti
I haven't met anyone who doesn't like spaghetti. This popular Americanized Italian dish is famous worldwide. Usually, this pasta dish is smothered in a tomato-based sauce and served with garlic bread for satisfying comfort food.
31. Stew
Thick, chunky, cozy stew is the perfect one-pot meal for dark days and winter blues. And it's so versatile that you could even invent your own recipe. Soul-satisfying beef stew is a great place to start.
32. Submarine Sandwich
Commonly known as a sub, the submarine sandwich is a picnic staple. Colorful layers of salami, ham, lettuce, cheese, tomato, and bell pepper make it a classic. Try a New Orleans twist with muffaletta.
Sides and Appetizers Beginning With S
33. Soba Noodles
This Japanese pasta, traditionally made with buckwheat, is fantastic in Asian recipes. They're outstanding in beef soba noodles with green beans, hot or cold!
34. Samosas
Whether baked or fried, samosas are stuffed with mouthwatering chicken and peas filling. Then paprika, curry powder, cayenne, and pepper sauce make this recipe authentic. Want a meat-free version? Then try vegetable samosas for a vegetarian delight.
35. Soup
Soups are perfect comfort food, especially when served piping hot on a cold day. Creamy corn chowder and chicken soup with rice are so comforting. They hit the spot every.single.time!
36. Salad
The refreshingly splendid salad is a much-requested side dish showcasing vibrancy and style. Experience creaminess with creamy pasta salad or a juicy-tender-tangy-savory combo with Greek salad.
37. Salsa
Salsa sounds more impressive than sauce, doesn't it? However, that's precisely what it means in Spanish! This spicy condiment can contain veggies, herbs, spices, and fruits. And pico de gallo is an awesome sauce for tacos or dip for tortilla chips.
Snacks and Desserts Starting With S
38. Strawberry Shortcake
Oh, we get a double S on this stunningly beautiful three-layered dessert. Celebrate spring with this gorgeous and heavenly strawberry shortcake. It's perfect for special occasions and a weeknight treat!
39. Sopapilla Cheesecake Bars
Just look at these mouthwatering sopapilla cheesecake bars! Cheesecake with a tropical twist sandwiched between crunchy, buttery, and flaky crescent rolls, then topped with cinnamon, sugar, and melted butter will always be on my list. Now, who wouldn't love a bite of these. 🙂
Conclusion
I hope you enjoy this collection of international food beginning with S. Can you name other foods that start with the letter S? Let me know in the comments!