Nothing is as comforting as waking up to a lovely aroma of freshly baked bread. Eating them nice and warm with a cup of coffee or tea. Aah! Certainly one of the best feelings in the world!
Not only do I enjoy them as breakfast, snack, or accompaniment to main dishes like Southern Fried Chicken and Smoked Pork Chops; but I also enjoy them as desserts. And I know, I'm not alone in these little guilty pleasures of mine. I mean, how can you resist these soft and sweet pillows of happiness, right? 😉
Without further ado, I'm giving you some of my quick and easy favorite bread dessert recipes that you can easily bake at home. Enjoy!
Banana Bread Recipes
1. Chocolate Chip Banana Bread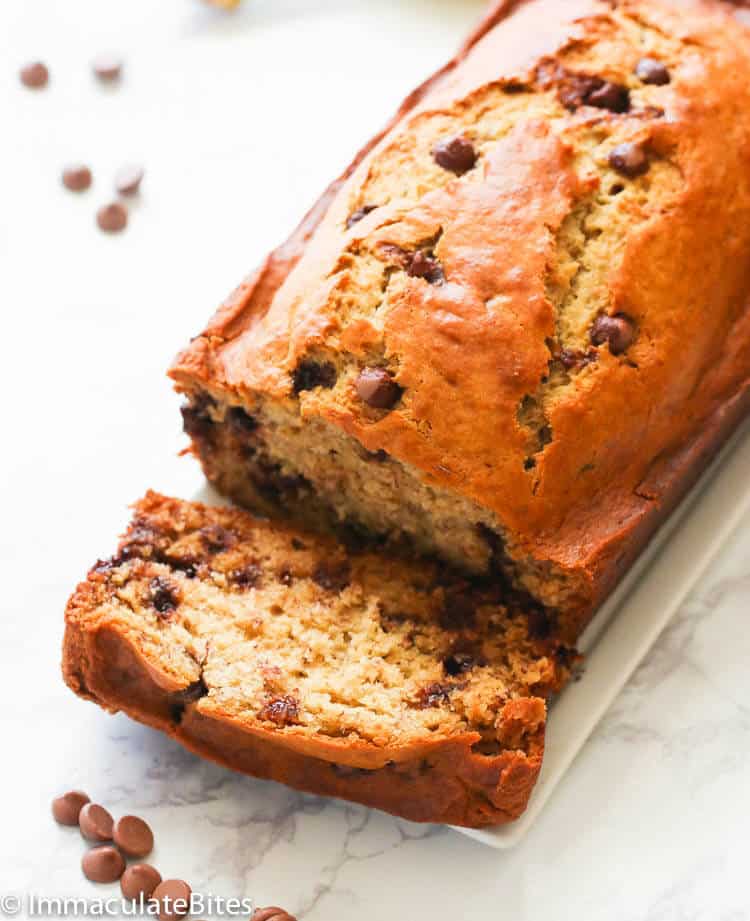 A classic sweet bread recipe featuring bananas and chocolate chips. Perfect for beginners coz' it's made without yeast and no mixer required. Soft and moist with the right amount of sweetness enough to tickle your taste buds. Perfect for breakfast, snacks, or holiday giveaways!
2. Plantain Bread/Cake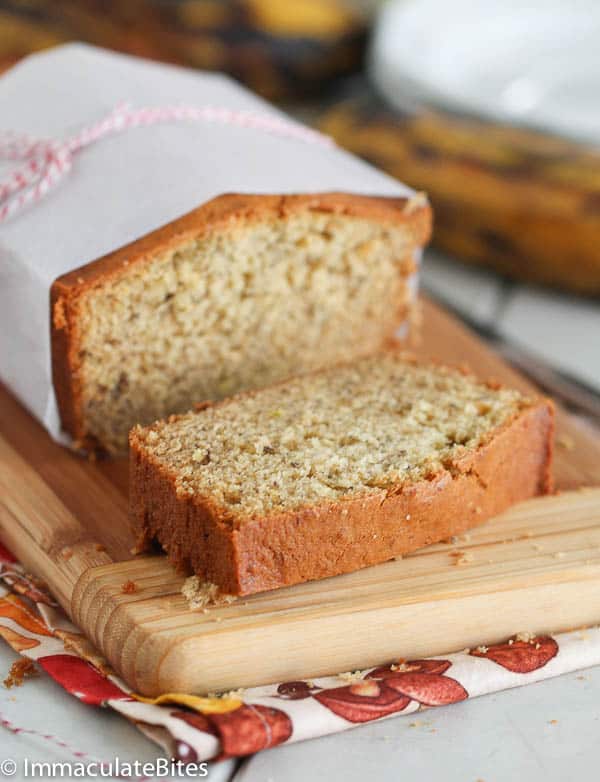 Another sweet bread recipe that doesn't require yeast and kneading. Made with ripe plantains, cake flour, eggs, and sour cream. The addition of nutmeg and lime complement the whole package making it a cozy dessert bread to satisfy your sweet tooth cravings.
3. Banana Pineapple Bread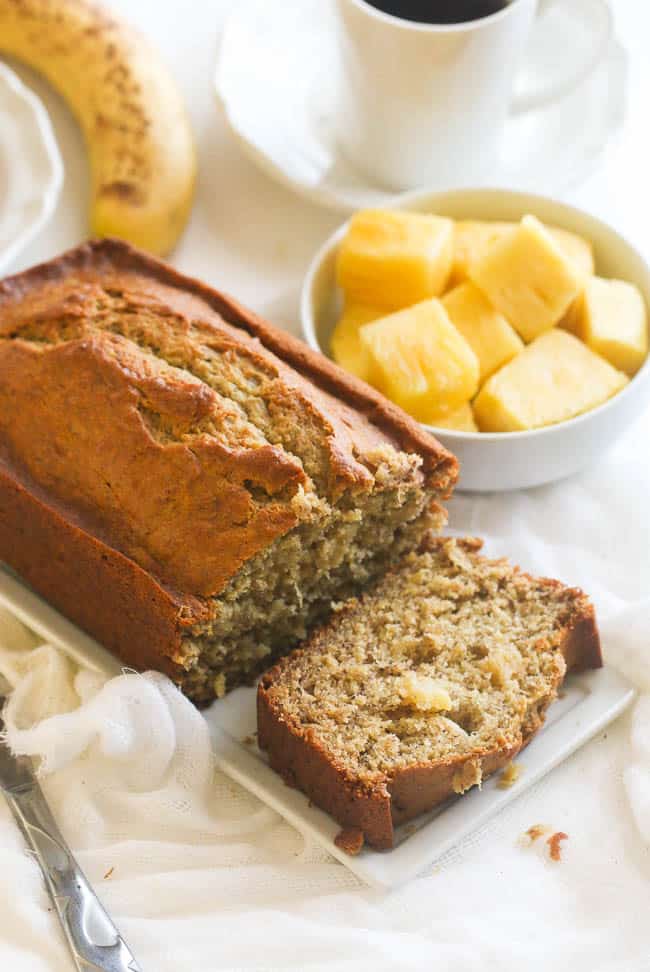 Classic banana bread with a tropical twist. Yes, pineapple! Along with sour cream and milk, they make this bread moist, tender, and loaded with warm flavors from nutmeg and rum. A perfect bread dessert that can totally double as a brekky and a snack. 😉
4. Strawberry Banana Bread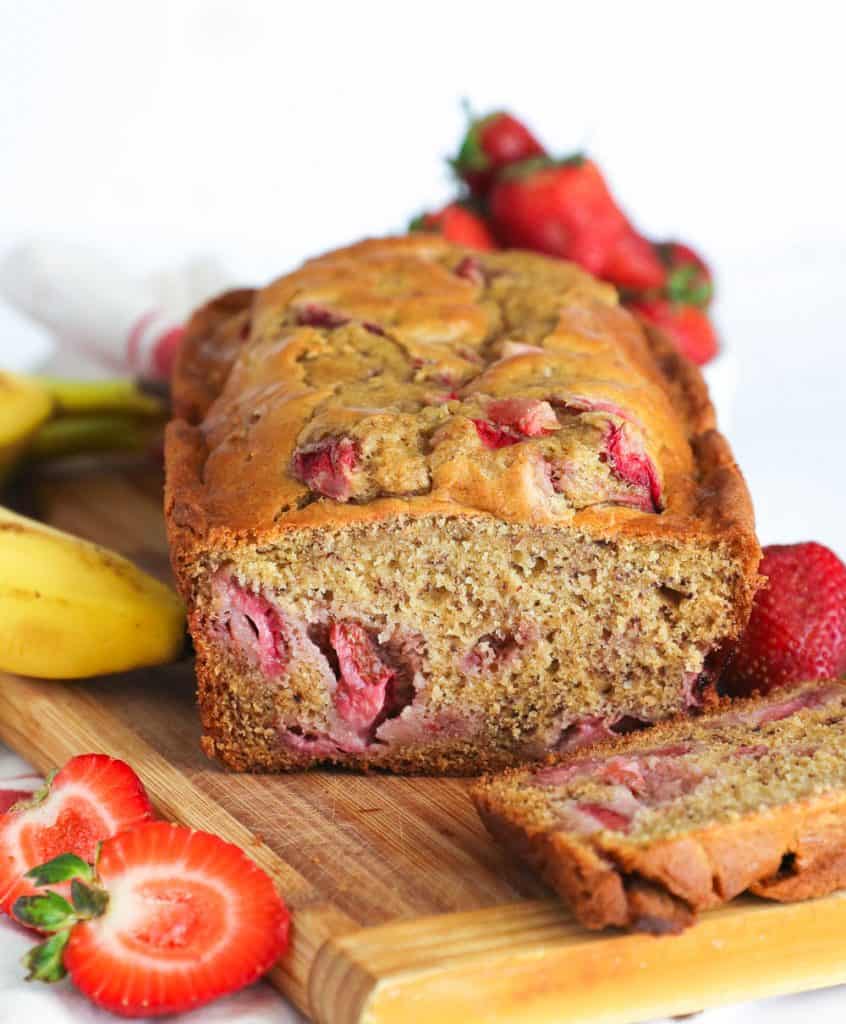 Another fruit addition to your classic banana bread recipe that is pretty amazing and insanely good – strawberries! Because I love strawberries so much, I always try to incorporate them into any of my recipes and they always come out good.
5. Caribbean Banana Nut Bread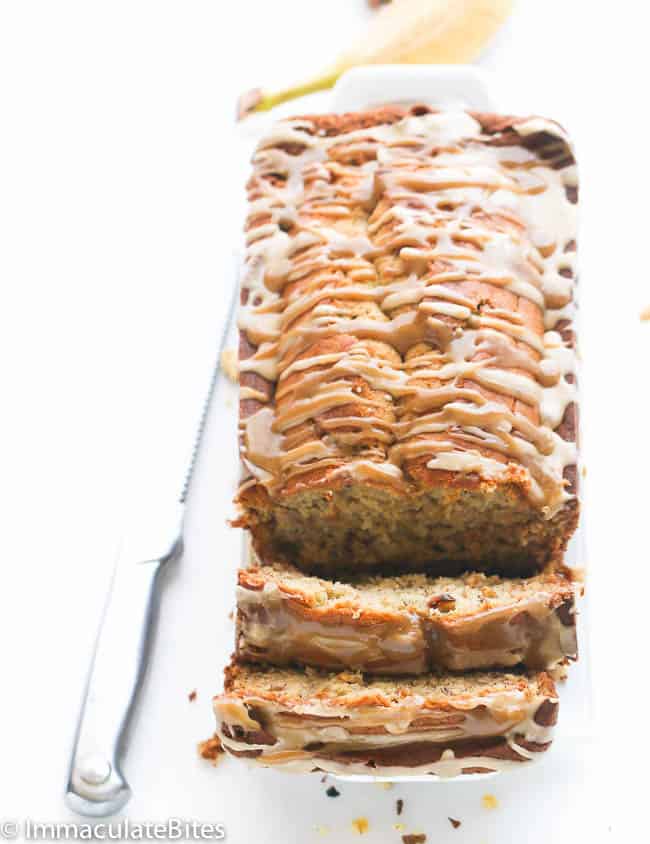 Soft and moist banana bread loaded with chopped pecans and lime zest for a refreshing twist. And that splash of rum really elevates the flavor of this banana bread. Also, don't forget the brown butter glaze toppings for a lovely finish! 😉
6. Banana Chocolate Chip Muffins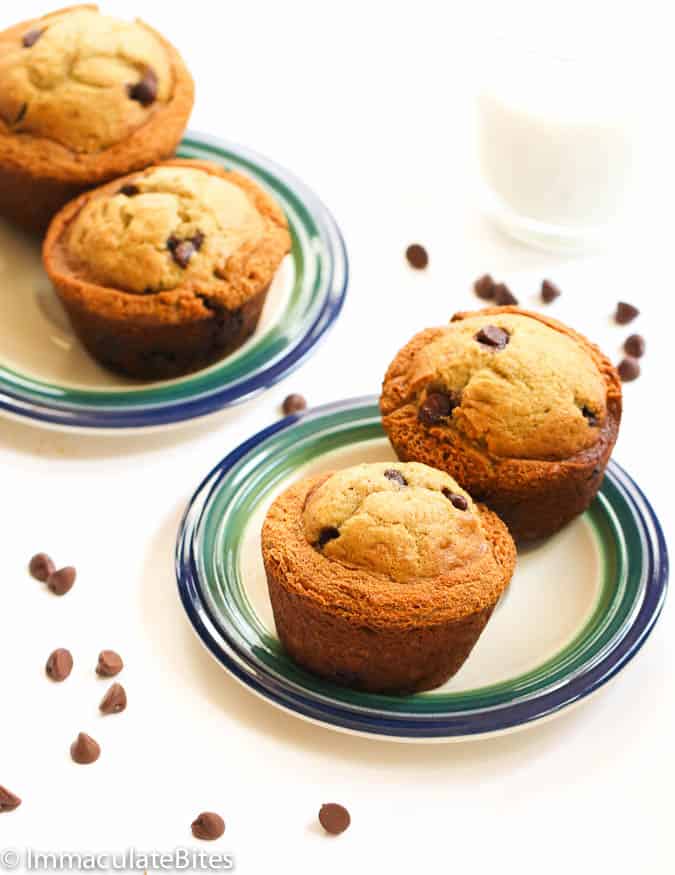 Soft, tender, and moist hand-held snacks loaded with great flavors from fresh bananas and chocolate chips. Don't forget to double the batch as they fly off the table quickly. What an easy bread dessert recipe that comes ready in 30 minutes!
7. Banana Mango Muffin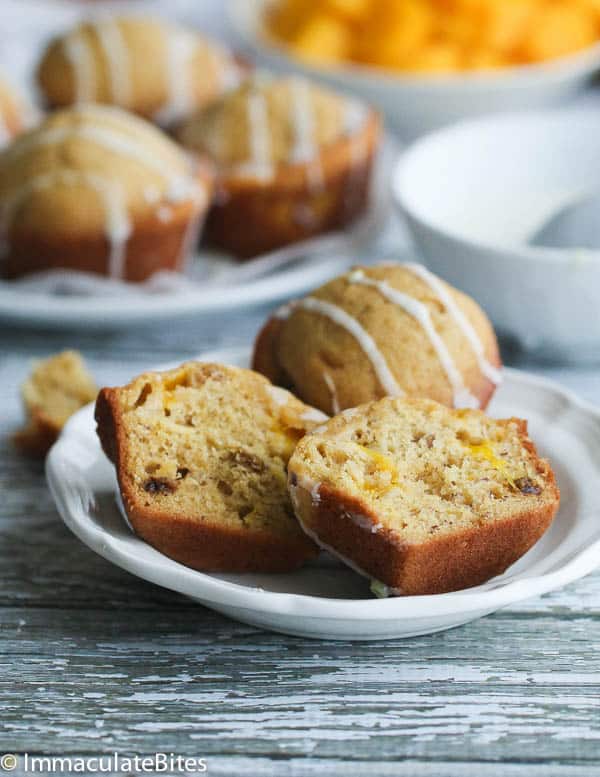 Banana and mango – 2 of my favorite fruits in soft and fluffy muffins. I bet you're gonna love every mango bit of surprise as you munch on these babies. Even better with the addition of raisins, ginger powder, and rum. You can just leave out the rum if you're going to make them for the kids. 😉
Sweet Bread Recipes
8. Cinnamon Raisin Bread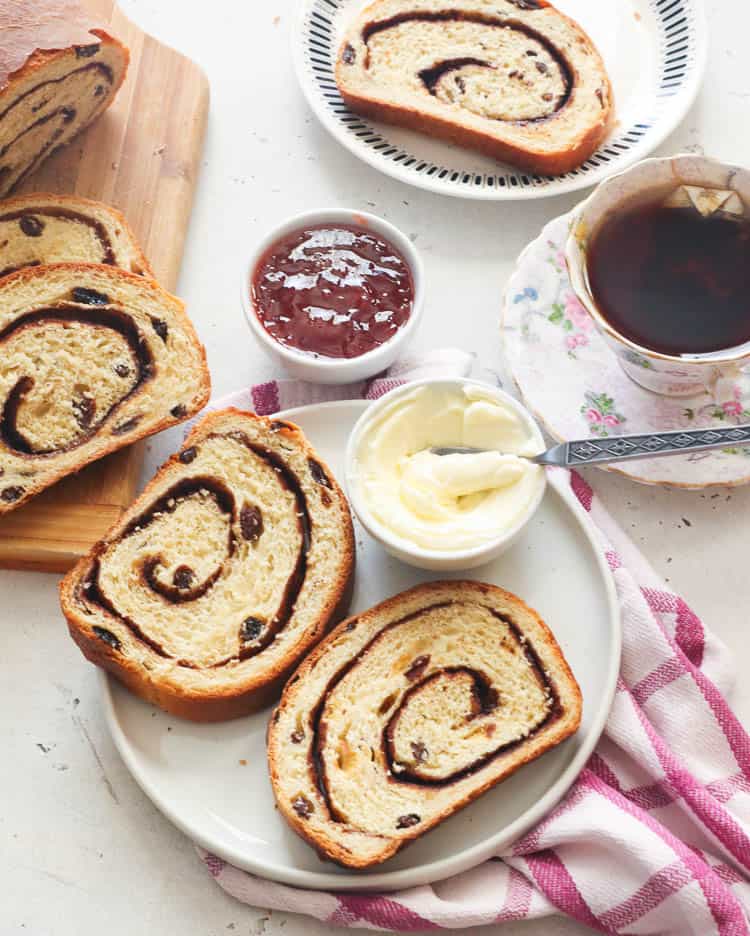 One of my favorite cinnamon bread recipes to bake coz' it's simple and comes together easily. Packed with sweet raisins and luscious cinnamon filling that complement the whole cinnamon bread. Plus, the wonderful aroma of cinnamon is just simply irresistible!
9. Coconut Sweet Bread
Caribbean comfort food that is slightly similar to holiday fruit cake loaded with raisins, mixed candied fruits, and grated coconut. You're definitely gonna love the added touch of tropical goodness from coconut milk and contrasting flavors from Angostura bitters and nutmeg. Finishing off with a luscious cream cheese frosting. Aah! Sinfully satisfying!
10. Coconut Bread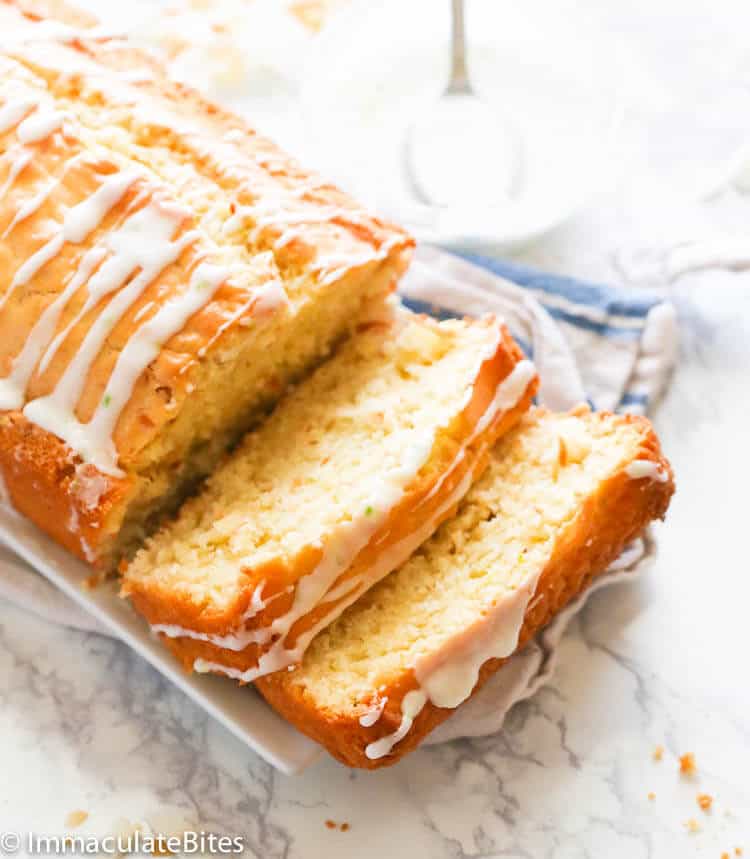 Fall in love instantly with this creamy bread packed with coconut goodness from coconut milk, shredded coconut, and coconut extract. And topped with refreshing lime glaze for added citrusy sweetness. Truly comforting in every bite! Adding to the best part… the batter comes together quickly even without the mixer. 😉
11. Monkey Bread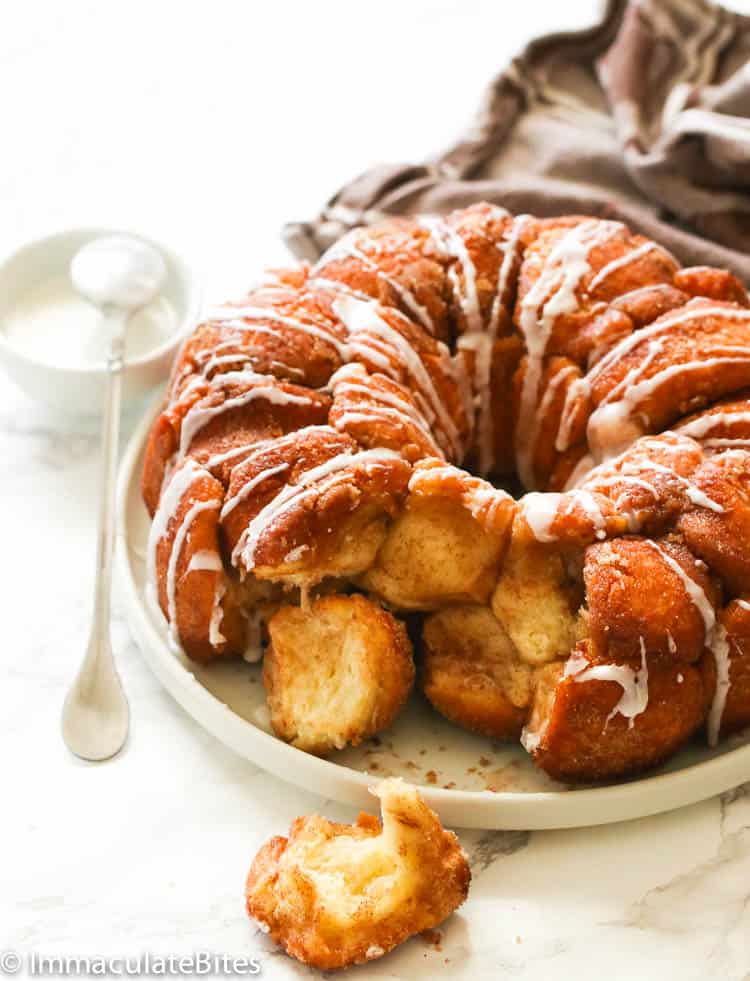 Grab a bunch of this classic cinnamon bread recipe, Monkey Bread. An insanely good pull-apart bread generously slathered with cinnamon sugar and topped with a luscious vanilla glaze. Enjoy this sticky sugary treat with a dollop of whipped cream or vanilla ice cream for an awesome snacking delight. 😉
12. Chocolate Zucchini Bread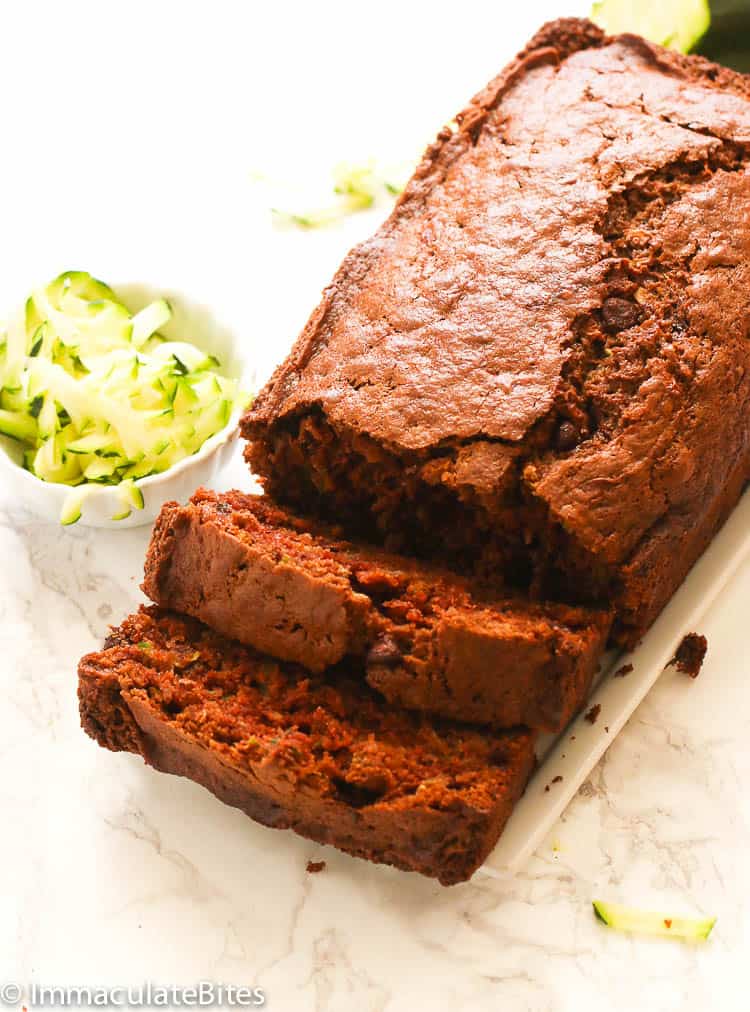 Add freshly grated zucchini to your regular chocolate bread and you're in for a healthy sweet treat. Oh yeah! Your picky eater kid won't even know it's there! Pretty genius, right? Soft and tender chocolate quick-fix dessert bread you can enjoy any time of the day!
13. Pumpkin Bread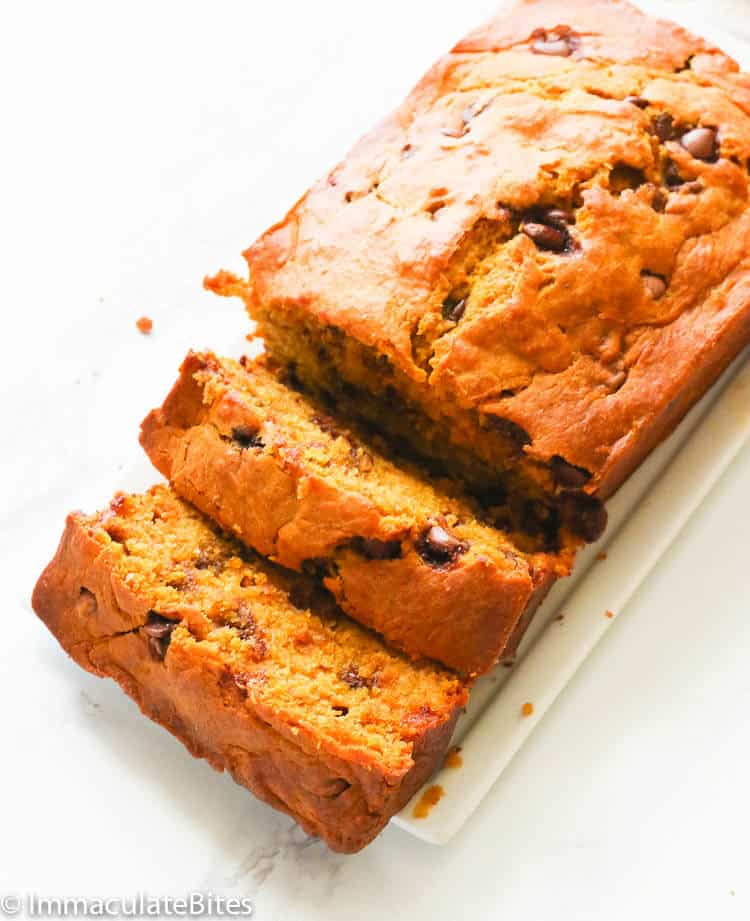 Fill your kitchen with the inviting aroma of this pumpkin cake loaded with holiday flavors from cinnamon, nutmeg, allspice, and a touch of orange zest. I'll add more chocolate chips and throw in some nuts for added textures if I were you. No need to hide these goodies all to yourself coz' this recipe makes two! 😉
14. Italian Easter Bread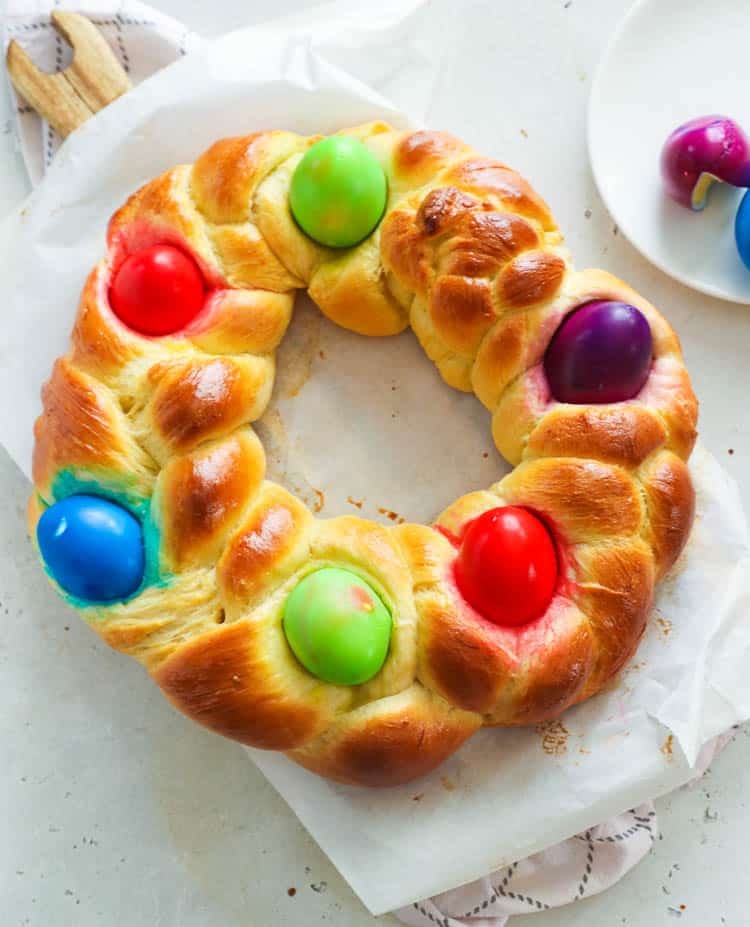 Don't you just love the bright and vibrant colors of eggs tucked in this sweet braided bread? Equally delicious with its rich, buttery, with the right amount of sweetness not too overpowering. I'll gladly make this for my loved ones any time with a few adjustments on decors to fit any occasion. 😉
15. Mallorca Bread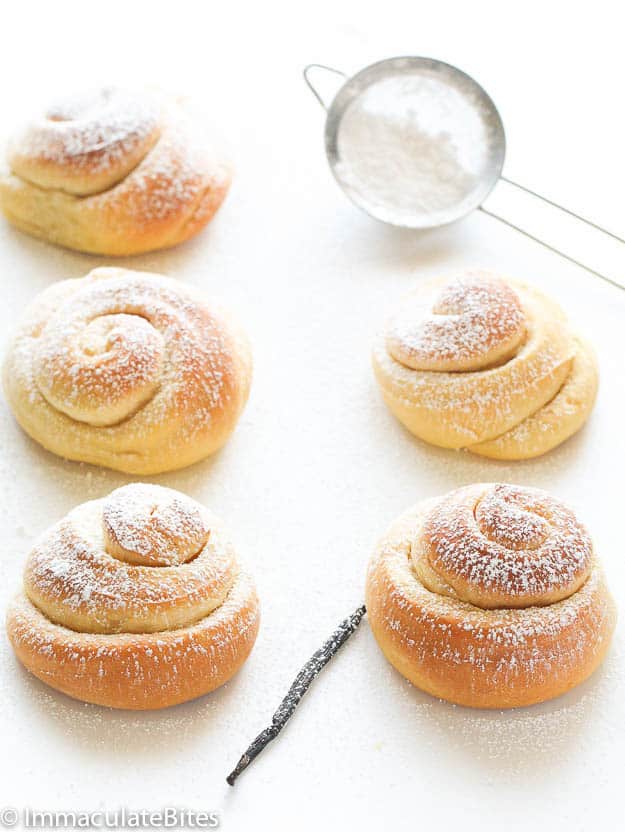 It is one of the few bread dessert recipes you won't get intimidated by the addition of yeast. It yields nice, soft, and fluffy buns even with minimal kneading. Smother these lovelies with butter or your favorite jam or eat them on their own. Leftovers can be made into a delectable bread pudding, too!
16. Krispy Kreme Doughnuts Copycat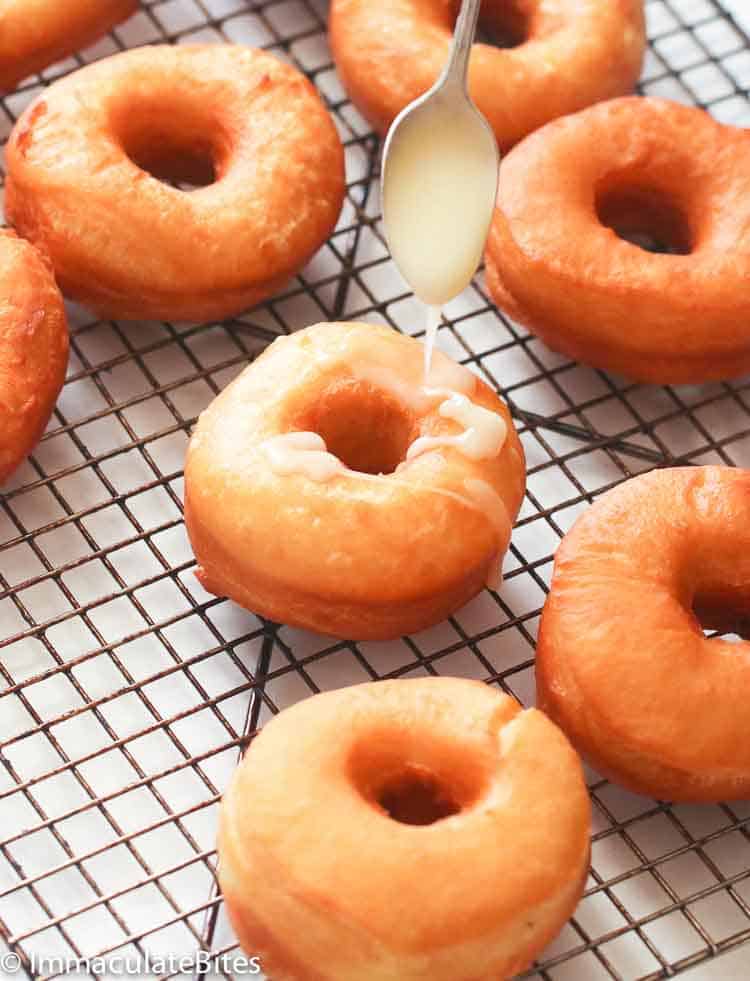 Perfectly light and rich doughnuts that literally melt in your mouth. Made with simple doughnut batter and fried to perfection to achieve their slightly crisp edges. If you're a little worried about the amount of oil used in frying, you can opt to try my Baked Crispy Donuts instead.
Dessert Buns and Rolls Recipes
17. Jamaican Easter Spice Bun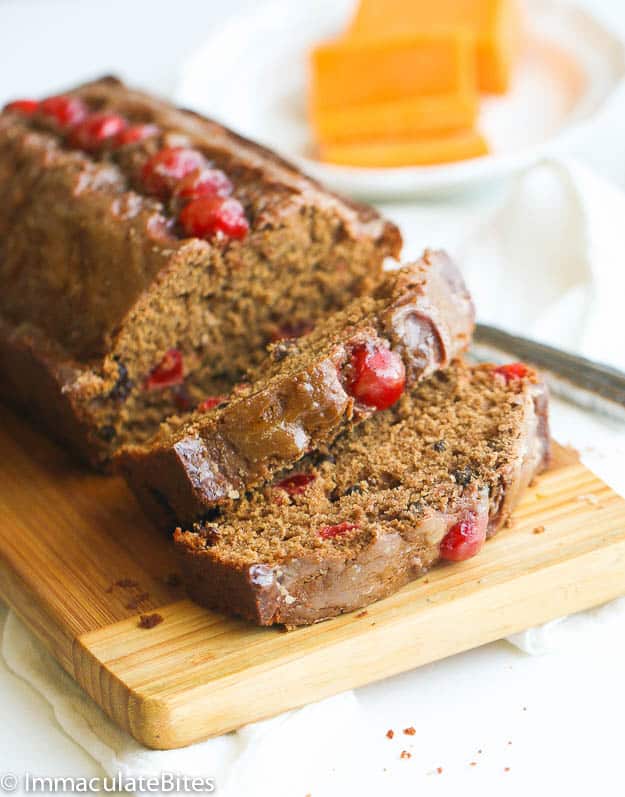 I'm not actually bragging but I can almost finish a loaf in one sitting! For real! Well, blame it on this decadent Jamaican bread. It is just hard to pass when it's loaded with dried fruits and generously spiced with cinnamon, nutmeg, and allspice. Aah! Truly a taste of heaven in every bite!
18. Fastest Cinnamon Bun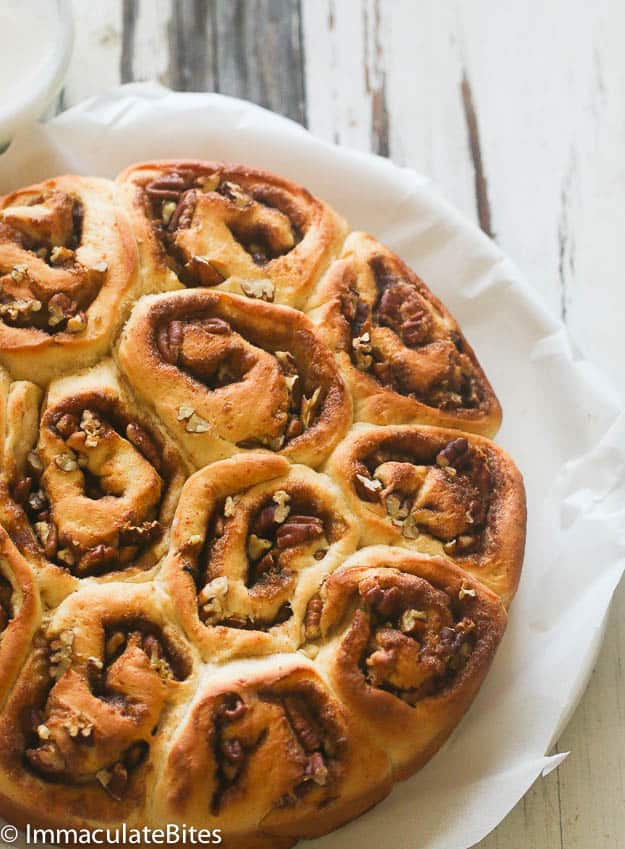 True to its name, it's really the fastest cinnamon bread you'll ever make! Less than 45 minutes to be exact. No need for yeast and no waiting for the dough to rise. Yep, sounds good to me! Did I mention that the cinnamon filling comes with toasted pecan nuts? And drizzled with cream cheese frosting on top? Aaah! This is life!
19. Hot Cross Buns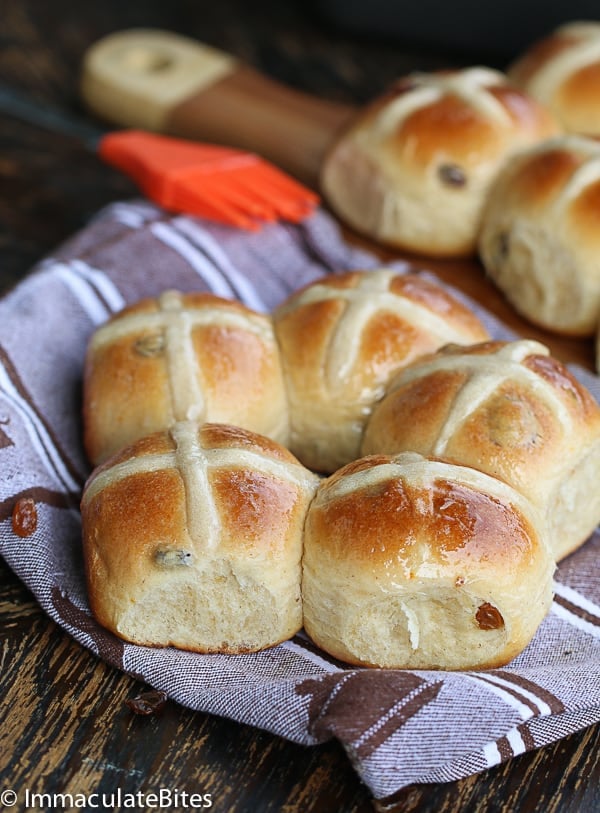 Get in the holiday vibes when you take a bite of these sweet and soft hot cross buns. Feel the marvelous combo of baked raisins, spices, and a kiss of orange zest in this sweet bread recipe. I'm not gonna sit here and wait for the holiday to come… I'll bring the holiday into my home as I bake these babies, now! 😉
20. Cinnamon Bread Rolls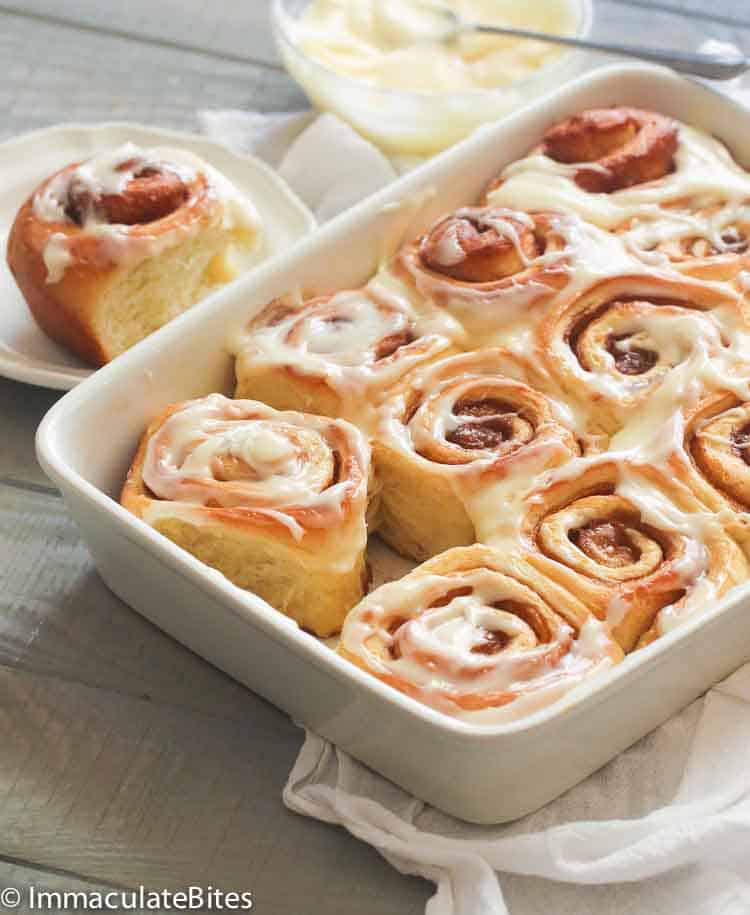 Nothing beats aromatic freshly baked cinnamon bread rolls straight from the oven to your plate with an enticing cream cheese glaze. Aah! So divine and so satisfying with its generous cinnamon and nutmeg filling! Everything is bliss when I have a piece of indulgent cinnamon bread roll on my plate.
21. Honey Wheat Rolls
Tickle your tastebuds with these buttery and soft wheat rolls sweetened with honey. High in fiber bread rolls made with wheat flour and brushed with indulgent honey butter mixture. Baked to perfection to achieve its golden shiny tops. Certainly, one of the best comfort foods to grace your palate.
22. Hawaiian Sweet Rolls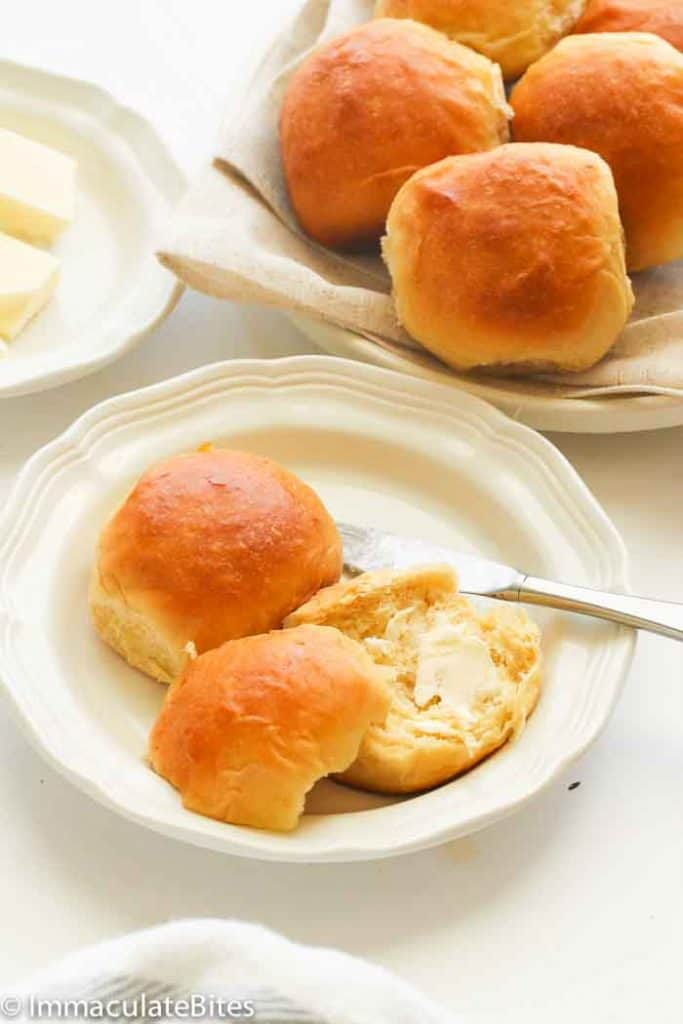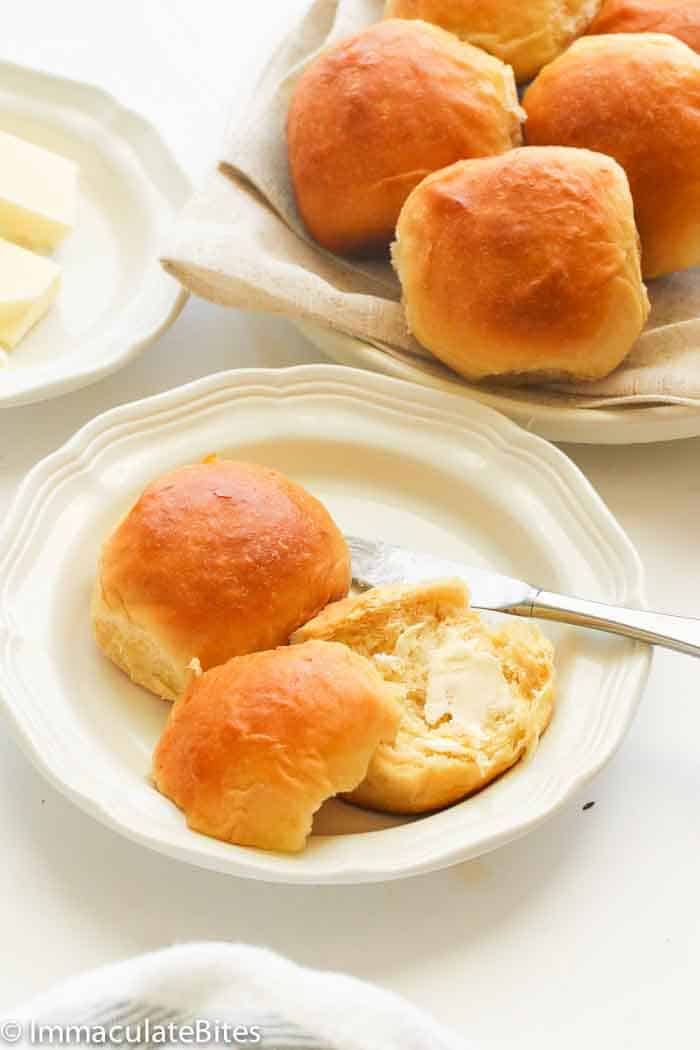 Level up all your regular bread rolls with the addition of tropical goodness from pineapples. So tender and tasty, you'll want to make these every day! Serve it warm smothered in butter and jam for the ultimate comfort food combo! This makes a wonderful pineapple-flavored bread pudding recipe as well. Perfect for breakfast or afternoon snacks.
Dessert Scones Recipes
23. Lemon Blueberry Scones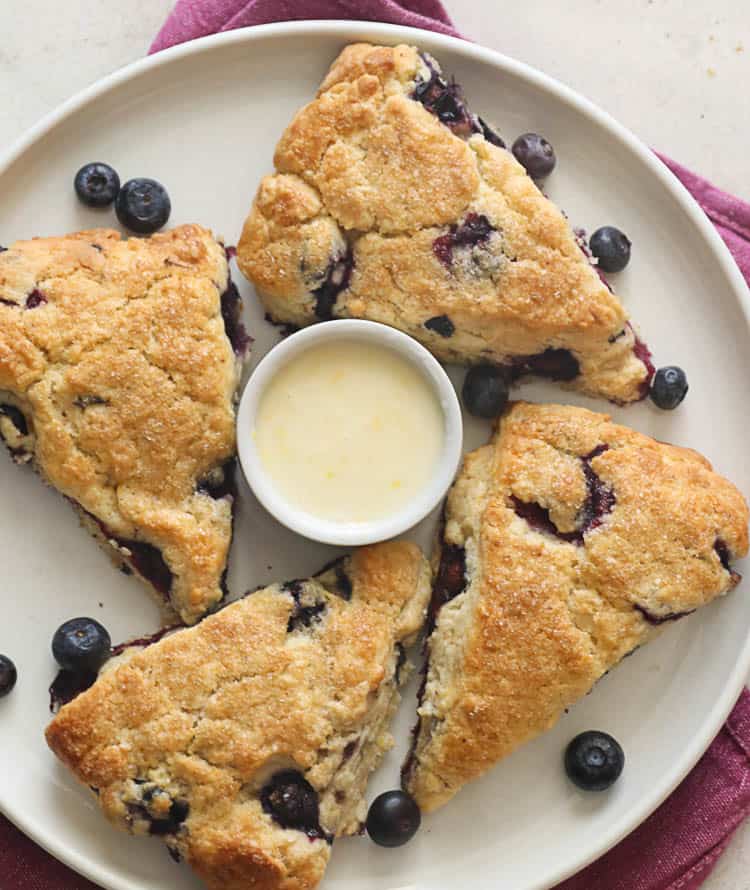 Treat your palate with these crusty and crunchy Lemon Blueberry Scones packed with great flavors from fresh blueberries and lemon zest. Offers soft and buttery goodness that truly defines comfort food in every zone. Drizzle it with a refreshing lemon glaze for a perfect breakfast experience.
24. Raspberry White Chocolate Scones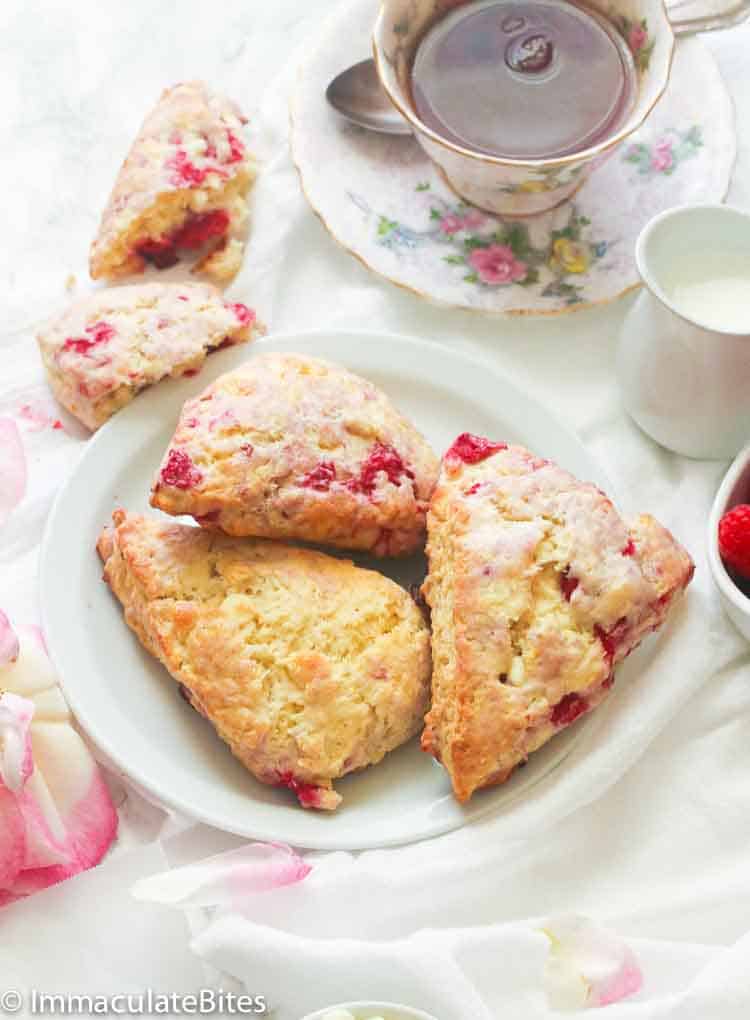 Crusty golden crust with a soft center filled with fresh raspberries and white chocolate chips. Packed with buttery goodness and a lovely aroma that comforts the soul. An exceptional breakfast fit for the queen and king of the house, and of course, the "royal children," too!
25. Pineapple and White Chocolate Scones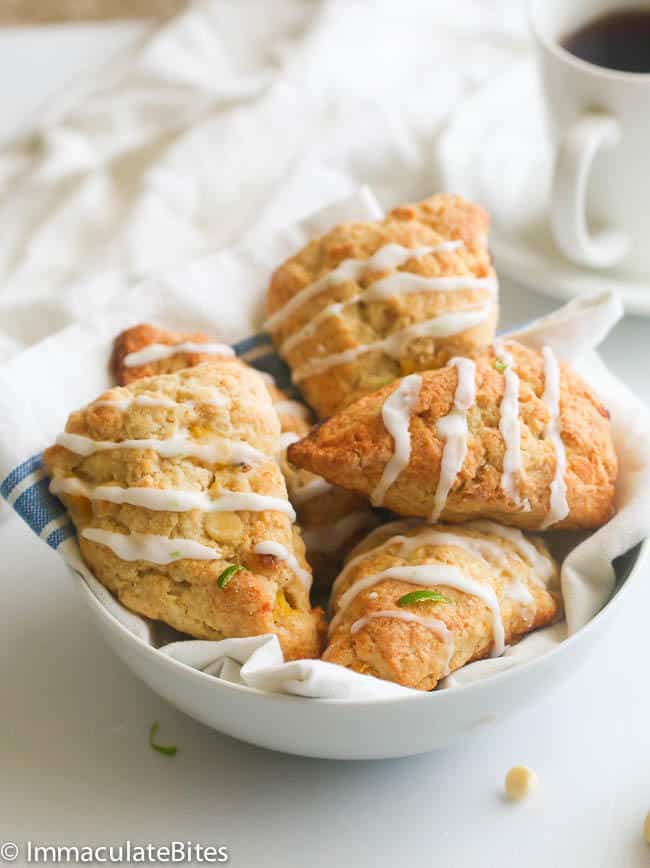 I don't know about you but nothing can separate me from these crusty and buttery scones loaded with sweet and tangy dried fruits, pineapple chunks, and white chocolate chips. An irresistibly delicious breakfast treat topped with a refreshing citrusy glaze. Best served hot and paired with a cup of coffee. Hmmm-hmmmm!