These beautifully charred, moist, tender, and juicy grilled chicken recipes will surely satisfy all your comfort food cravings all year round. Enjoy the explosion of sweet, spicy, citrusy, and savory flavors to excite your palate. Fire up the grill, then try these quick and easy grilled chicken recipes perfect for the whole family!
I'm a big fan of barbecue. No doubt about it! I just love the smoky aroma and taste that grilling adds to any meat – fish, pork, beef, and lamb chops. And those gorgeous charred lines are very enticing, too. Aah! Nothing really compares to it!
Grilling chicken can be intimidating to some, but it is pretty easy with a pair of tongs and a perfectly fired-up charcoal grill.
You can start with these Grilled Chicken Recipes to kick off your barbecue ventures. With a wide array of versions to choose from – a simple sweet and savory chicken rub to a spicy herb-infused marinade. Whatever satisfy your tastebuds. Oh yes!
And if you love moist, tender, and juicy barbecued chicken … Then you're in for a special treat because these recipes are easy to follow and very affordable, yet hands down the best grilled chicken you'll ever make. For real!
Tips for a Best-tasting Grilled Chicken
And oh, before I forget… here are few tips to remember to have the best-tasting grilled chicken.
Don't forget to clean and remove the burnt debris from the grill before using it again.
Marinate your chicken for at least 3 hours for the chicken to fully absorb all the flavors.
Don't leave your chicken unattended while grilling.
Occasionally flip your chicken for even cooking and to prevent the skin from scorching.
And the most important of all… Make sure that the chicken's internal temperature reaches 165°F, and they're good to go! 😉
Spicy Grilled Chicken Recipes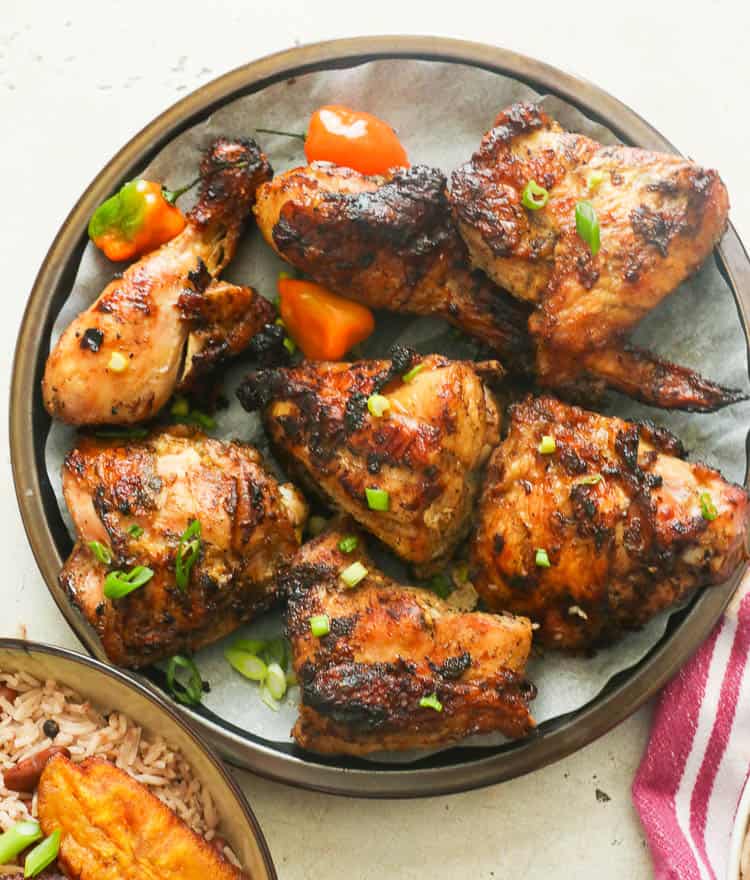 Impress your tastebuds with the perfect balance of heat and sweetness in this moist and tender Jamaican Jerk Chicken. It's made even more special with my Homemade Jamaican Seasoning and Marinade—certainly, one of the best grilled chicken recipes to try this holiday season.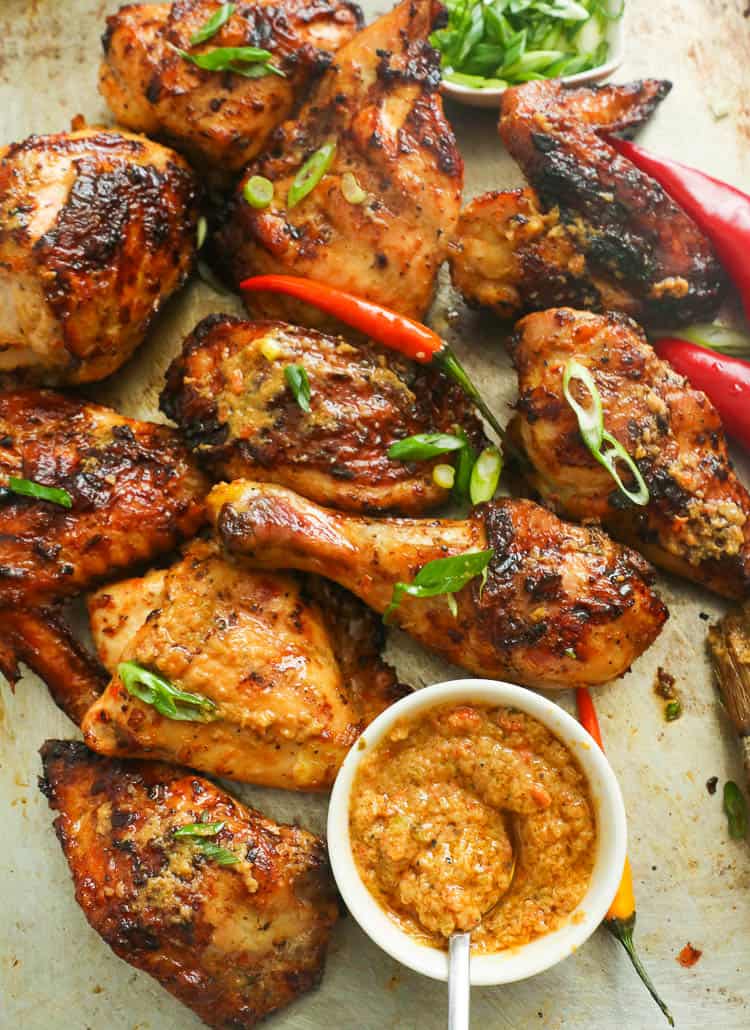 Looking for healthy grilled chicken recipes? Then I've got you covered! Ditch the sugar, crank up the heat, and enjoy this lip-smacking and spicy-licious Peri Peri Chicken – grilled or baked! Brimming with amazing flavors from homemade Peri Peri Sauce, lemon, and herbs. So tasty!
3. Hawaiian Grilled Chicken Thighs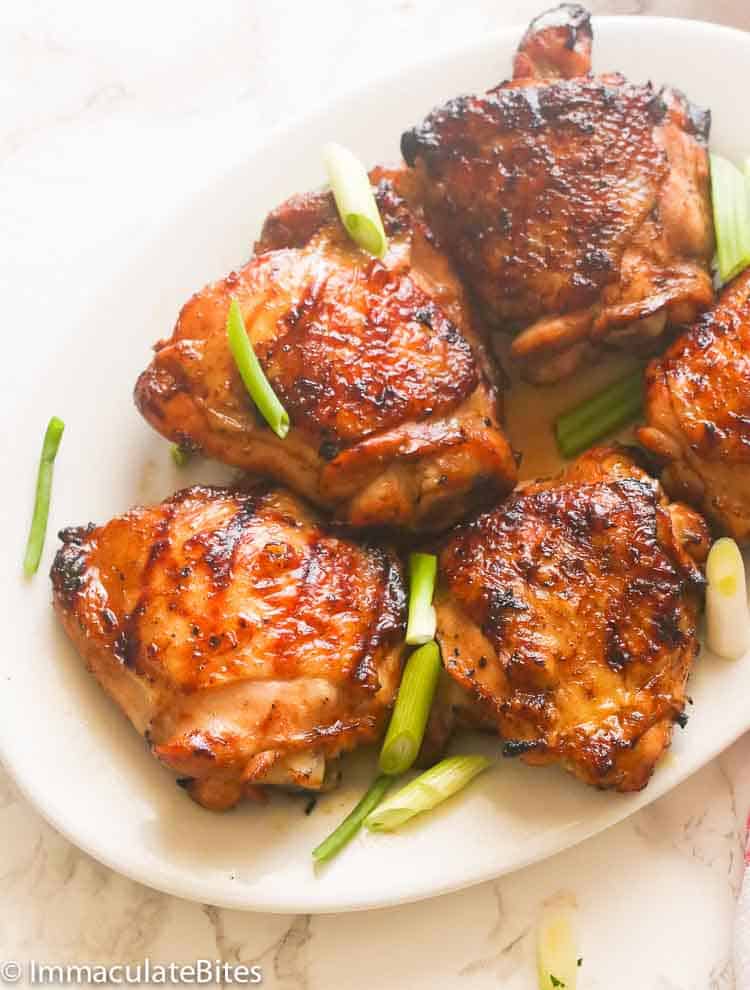 Pineapple and lemon are the secrets to this incredibly moist and juicy Hawaiian grilled chicken. Amp up the flavor with a splash of sriracha for an added kick of heat. However, remember that the chicken thigh temperature should reach 165°F, and they're good to go!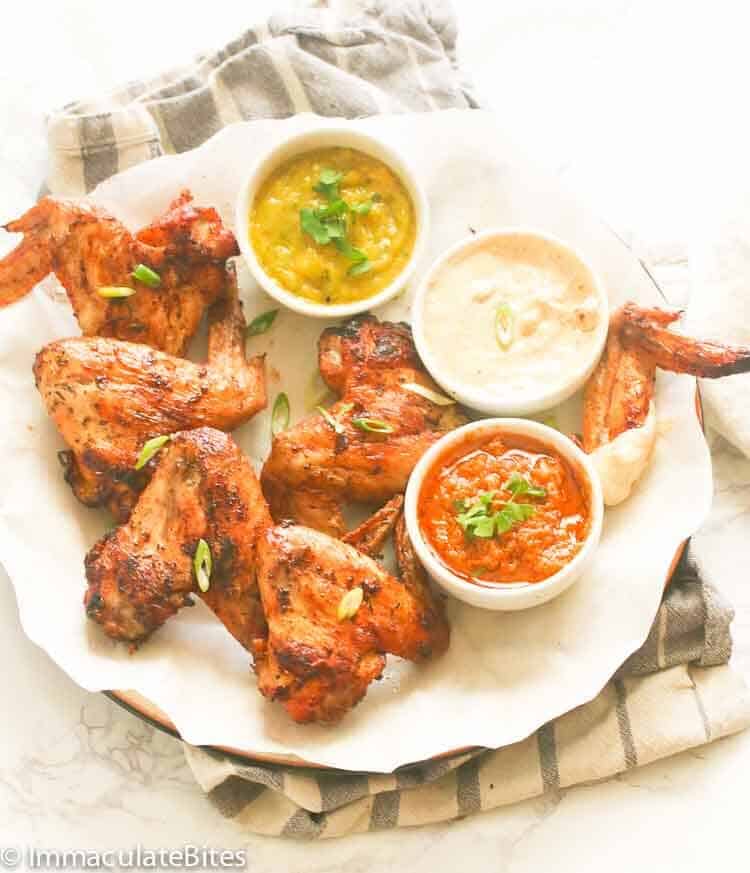 Grilled chicken wing recipe featuring paprika, pepper, cayenne, and a little bit of sugar to add a touch of sweetness. Definitely, a family-friendly meal that is perfect for a quick backyard barbecue or family game night. You'll love them even more served with a homemade sauce such as Remoulade Sauce, Caribbean Pepper Sauce, or African Pepper Sauce. 😉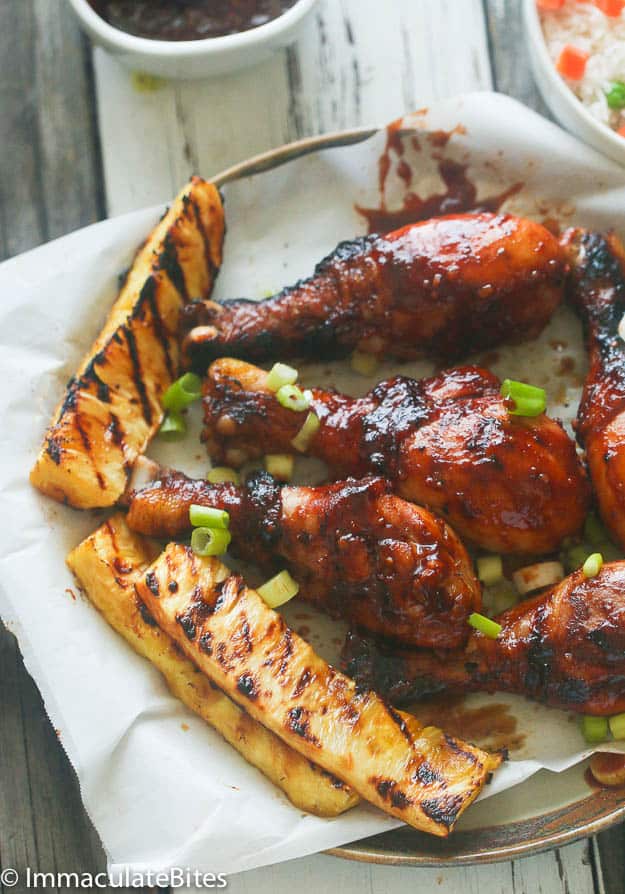 Are you ready for this irresistible grilled chicken leg recipe? Coz' I am! Sinfully delicious with its sweet and sticky skin brought about by a honey, sugar, and pineapple juice marinade. I'd load up on the sriracha sauce if I were you. The hotter, the better! Smokingly gooooood! 😉
Savory Grilled Chicken Recipes
6. Marinated Grilled Chicken Breast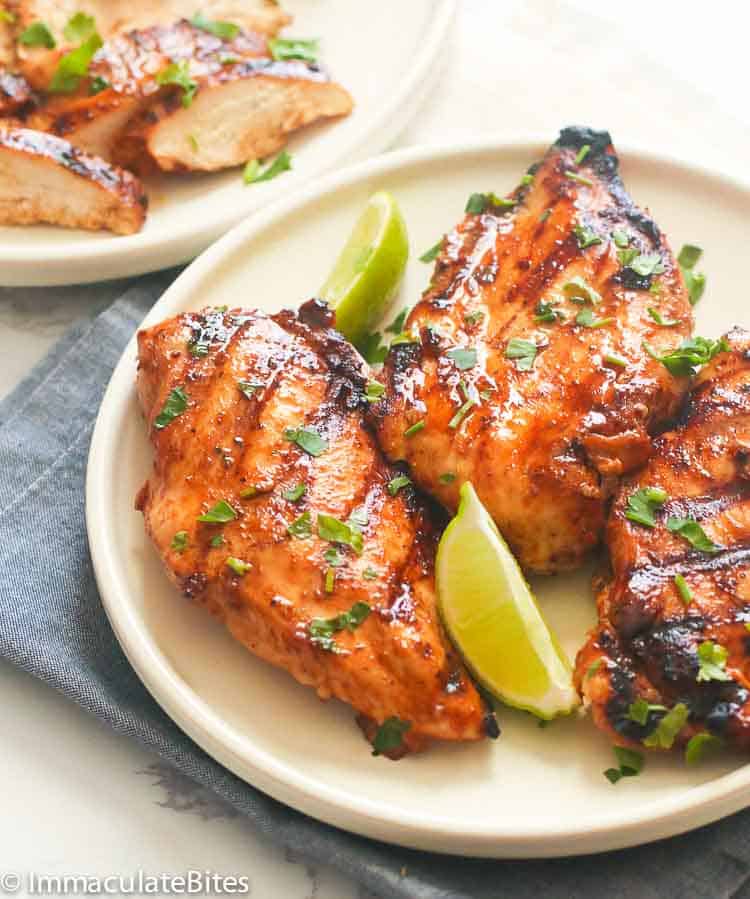 Make dinners extra special with these succulent and tender marinated grilled chicken breasts perfect for the whole family. Packed with great flavors from Creole Seasoning, Worcestershire sauce, lemon, and honey. Outrageously delicious and truly deserving to be in the top spot of the best boneless chicken recipes.
7. African Grilled Chicken Kati Kati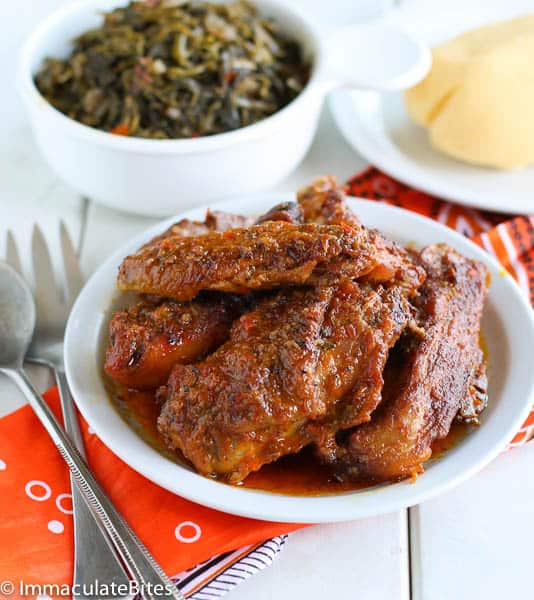 Enjoy this perfectly grilled chicken simmered in tomato sauce and chicken broth for a fantastic finish. This recipe has a very short list of ingredients yet delivers amazing flavors that will surely sweep you off your feet. Certainly one of my favorite healthy grilled chicken recipes!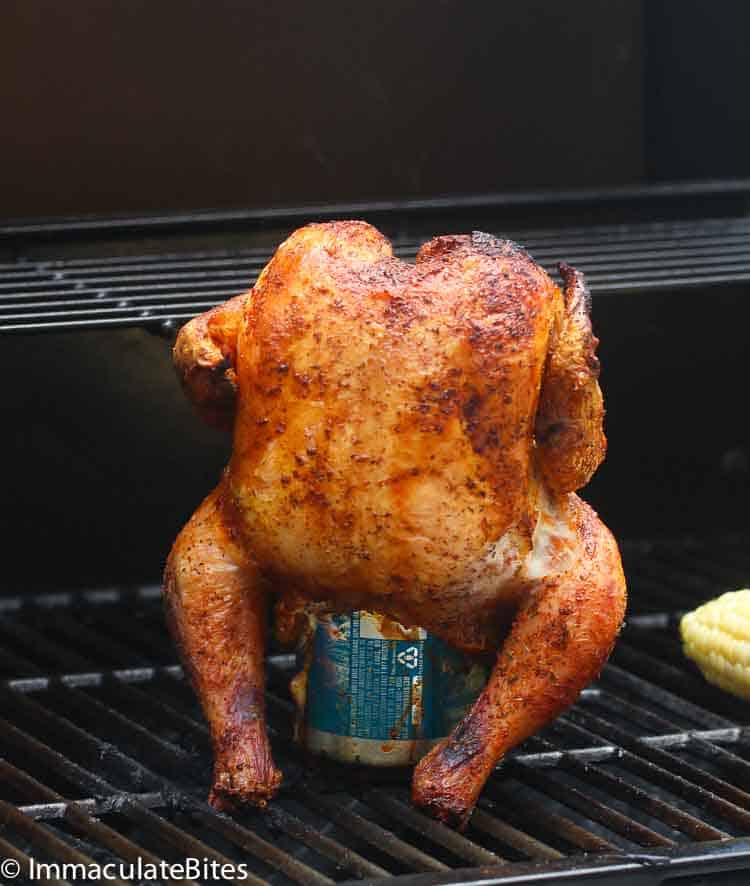 Another good reason to fire up the grill and enjoy your beer! Oh yeah! This beautiful whole chicken has nice umami and herby flavors from thyme, oregano, and basil. Made with basic pantry staples but offering mouthwatering goodness in every bite. An easy grilled chicken recipe perfect for a weekend get-together.
More Grilled Chicken Recipes to Try
9. Chicken Citrus Avocado Salad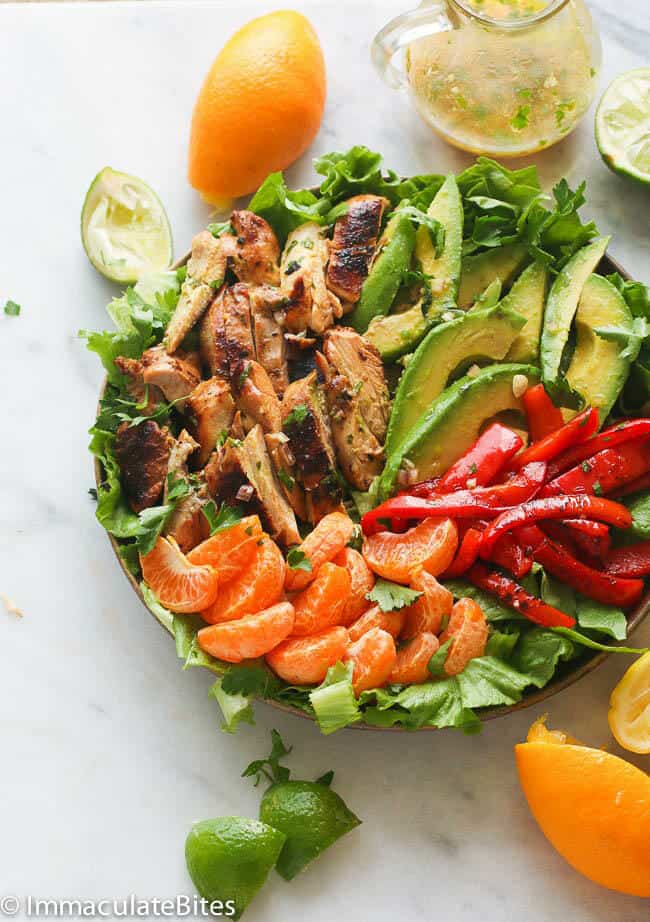 Fancy a grilled chicken salad on the weekend? I highly recommend my very own citrus chicken avocado salad. The chicken marinade with citrus seasoned with cumin and honey is to die for. And it doubles as a dressing, too. It perfectly complements the chicken, tangerines, bell peppers, and avocados. 😉
10. Chicken Shawarma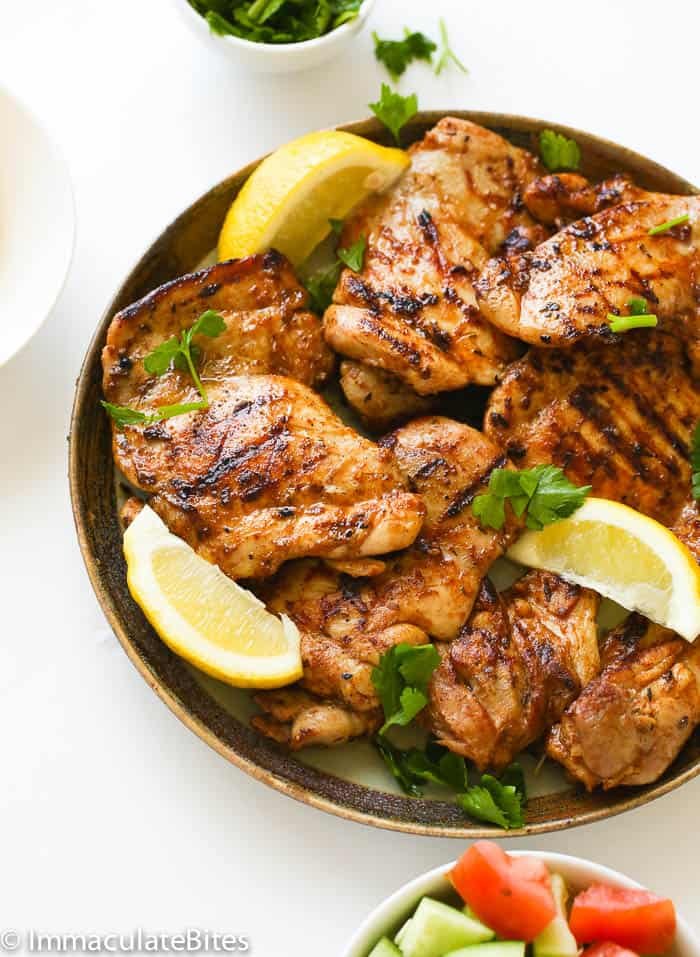 Level up your grilled chicken tenders recipe with this fully loaded chicken shawarma. Featuring chicken strips soaked in a well-spiced yogurt marinade. Aah! Totally addicting! Especially when served with my homemade spicy mayonnaise sauce drizzled over the chicken rolled inside a soft Chapati or Flatbread. ❤
11. Caribbean Grilled Chicken Salad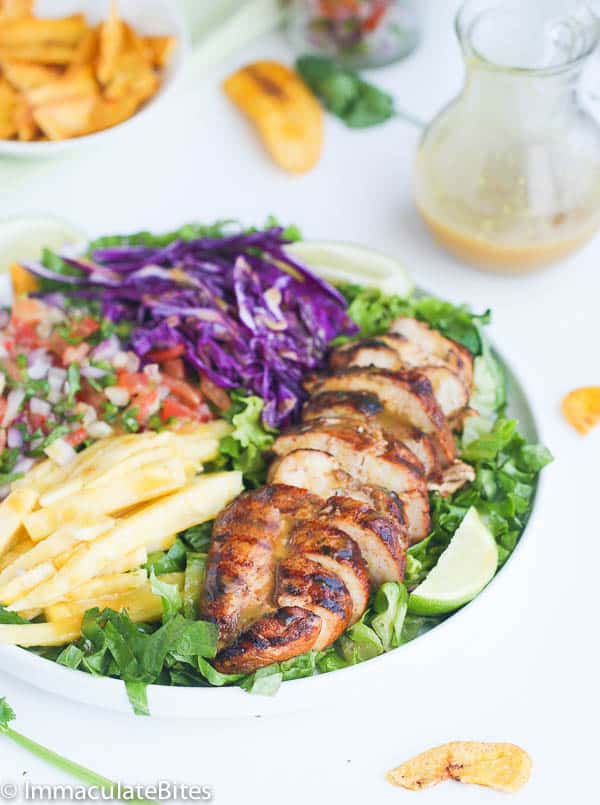 Grace your table with this festive salad deliciously made with a grilled chicken tenders recipe, Pico de Gallo, citrus dressing, lettuce, cabbage, pineapples, and plantains. This grilled chicken salad is truly a keeper with its astounding flavor combo from Jamaican Seasoning, teriyaki sauce, and pineapple juice. 😉
12. Grilled Jamaican-Style Chicken Tacos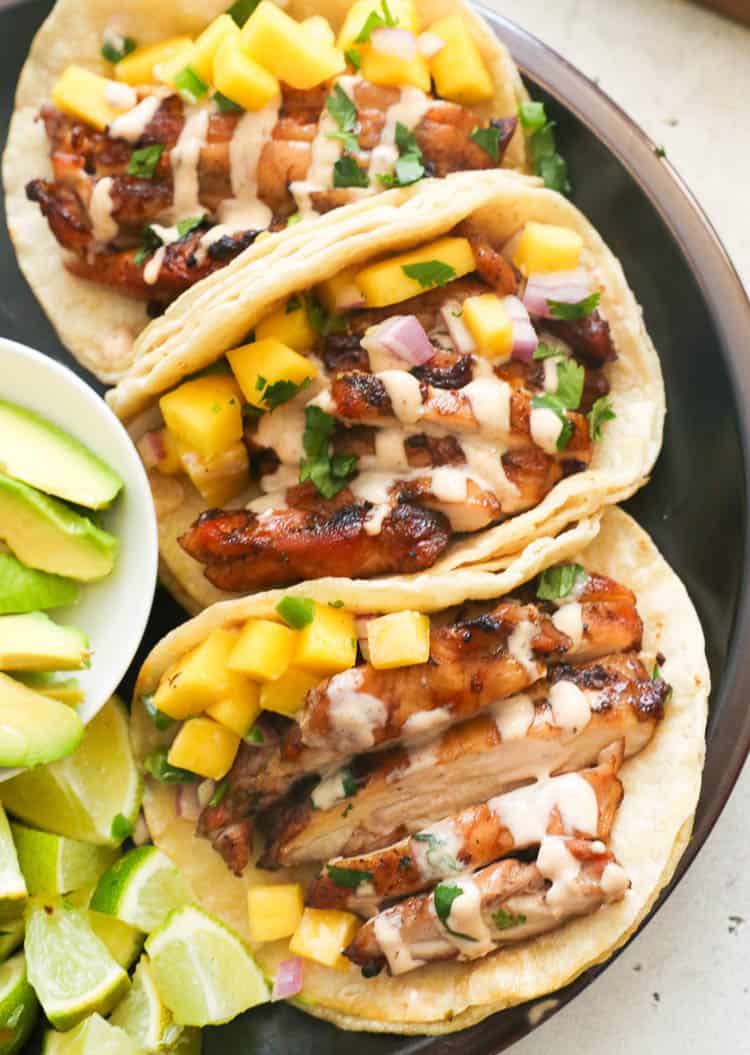 And yes, I'm saving the best for last. These soft tacos are hands down one of the best grilled chicken recipes that you'll ever make. Originally a Mexican delight, but I added a touch of Cajun flavor for a wonderful fusion. And I bet you'll love them too, especially with my homemade spicy and tangy Jamaican-flavored mayo sauce.
Serving Suggestions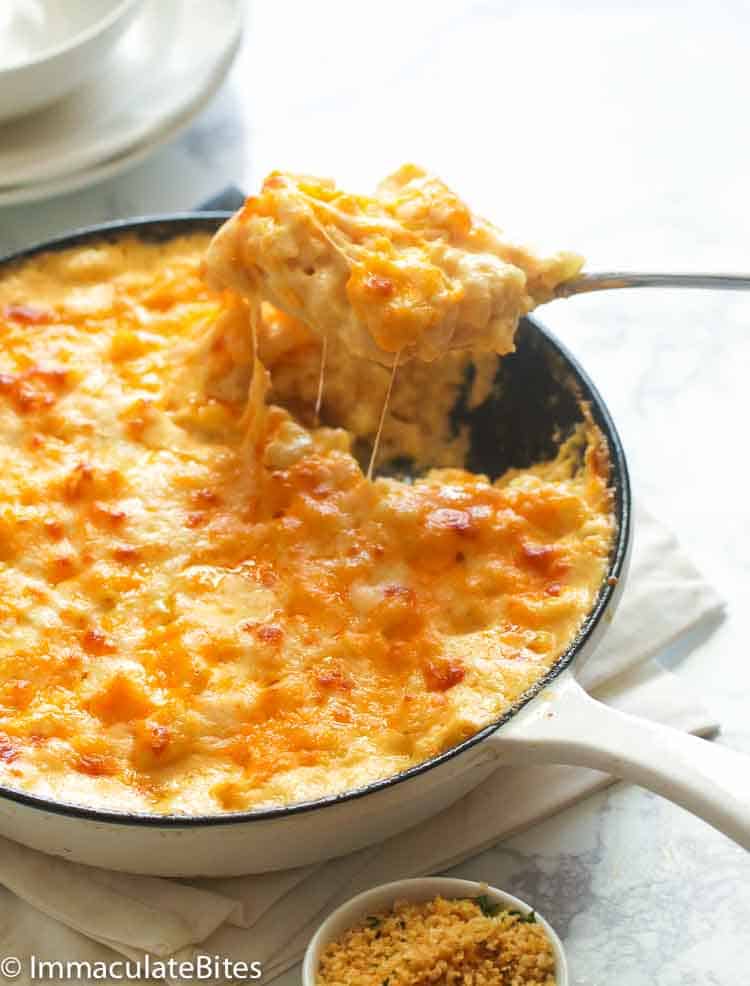 Fall in love again and again with this ultimate food for the soul, Southern Baked Mac and Cheese. Insanely delicious with the addition of Creole Seasoning, cayenne pepper, and my favorite 3-cheese combo – mozzarella, sharp cheddar, and jack cheese. Extremely rich and creamy, just the way I like it! Yummm!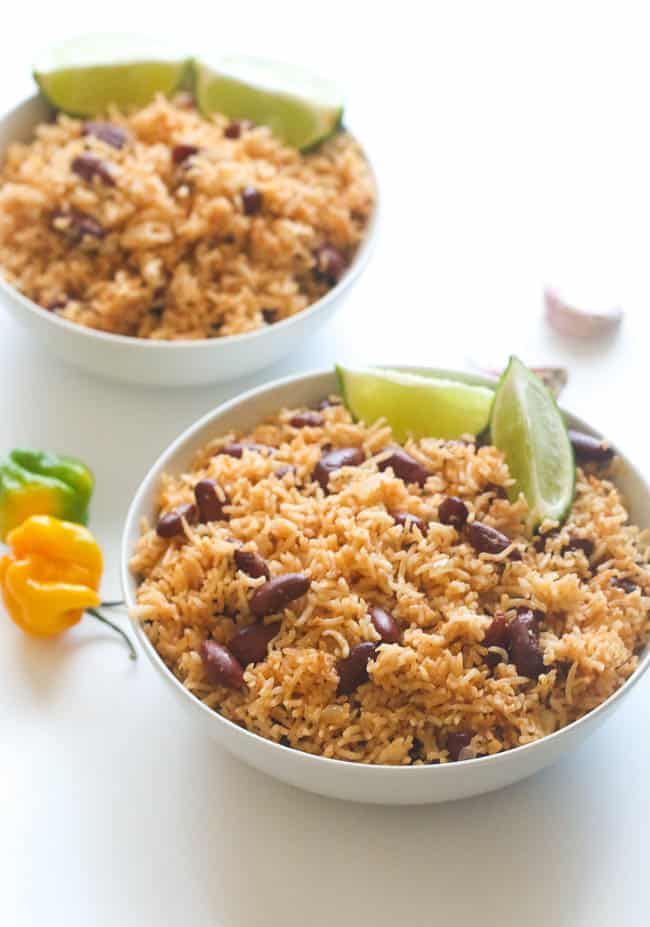 Nothing is as comforting as grilled chicken served with a warm bowl of Caribbean rice and beans for dinner. I wouldn't miss it for the world! Pure happiness in every bowl of rice cooked in herb-infused coconut milk and broth. Truly a mouthwatering experience indeed!
3. Oven Roasted Corn on the Cob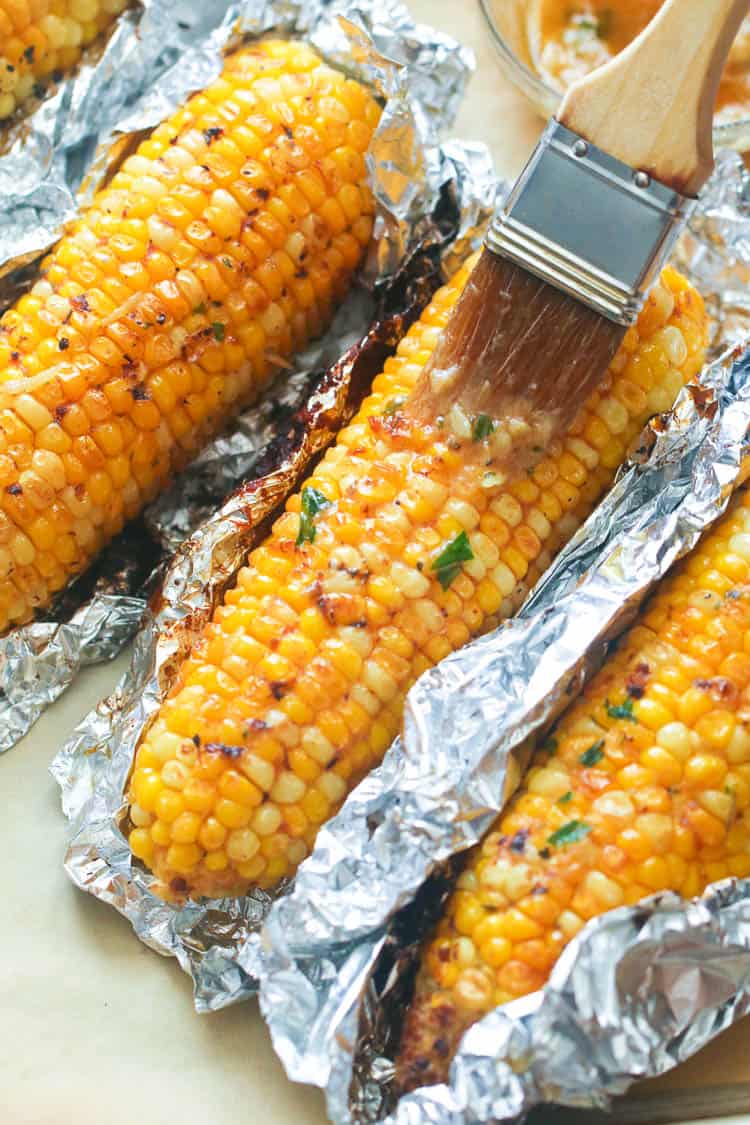 A perfect accompaniment to any of your favorite grilled chicken recipes. Extremely buttery and garlicky oven-roasted corn on the cob generously seasoned with Creole Seasoning and pepper to intensify the flavor. So easy to prepare; perfect for a weekend barbecue and potluck.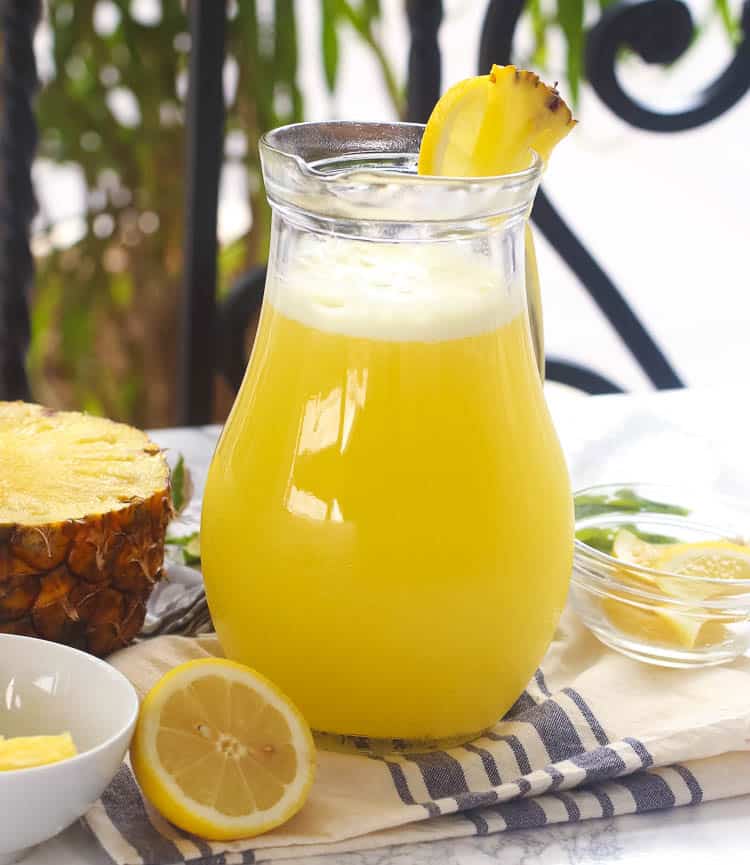 Take a sip of this refreshing drink to wash out the lingering spicy sensation after finishing off a plate of spicy grilled chicken wings. Made with fresh pineapples, lemon, sugar, and some ice and you're in for a sweet tropical delight with tons of nutrients! Satisfyingly goooood! 🤩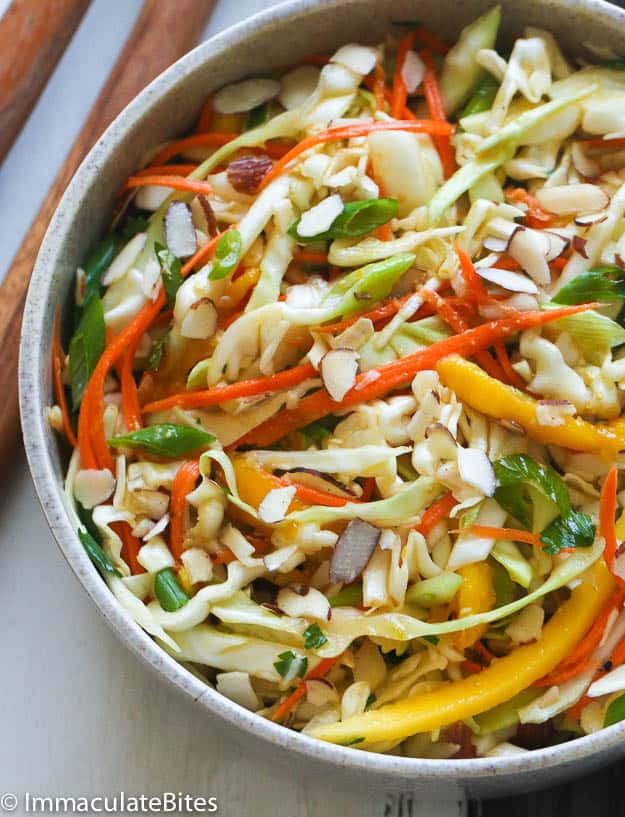 Enjoy a mayo-free coleslaw that is light and fruity to pair with our delectable grilled chicken recipes. I love the vibrant colors from mangoes, cabbage, and carrots mixed together and the lovely nutty textures from almonds and sunflower seeds. Easily customizable with your favorite fruits and veggies, too!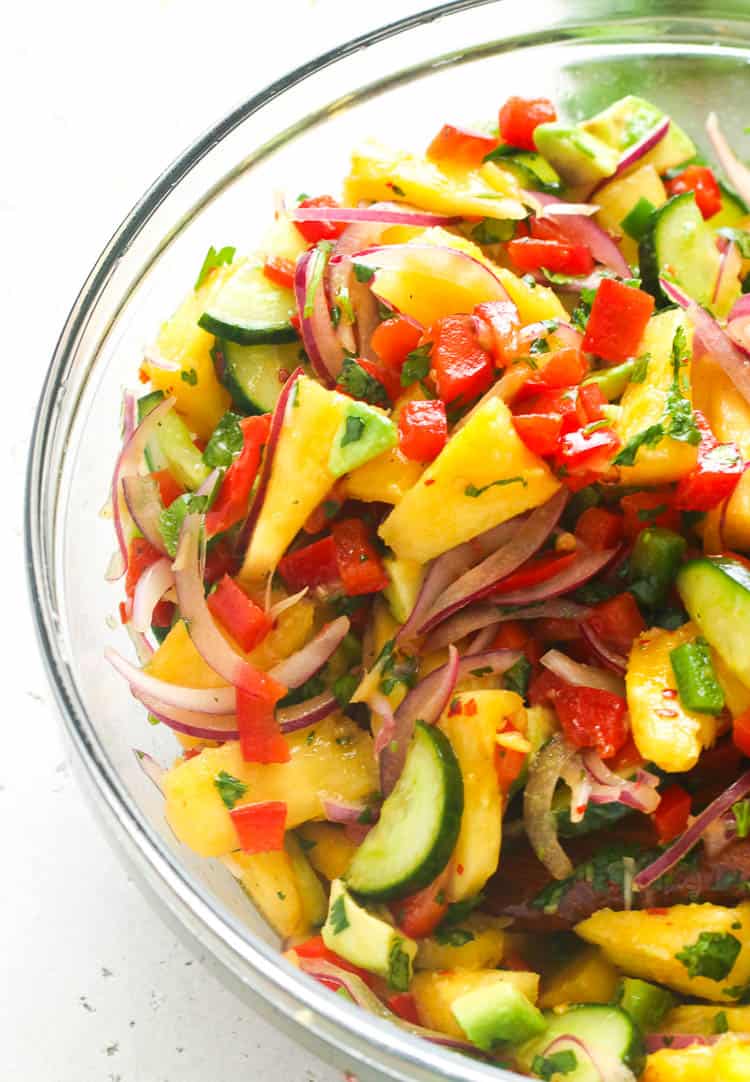 And to complete our backyard party, serve your guests with this revitalizing pineapple cucumber salad. Loaded with fresh cucumber, pineapple, bell peppers, red onions, and mint leaves tossed in a spicy vinaigrette dressing. Quick, easy, and vibrant salad enjoyed best when chilled. Hmmmm-mmmmm!