25 Incredible Baked Chicken Recipes offer the perfect solution to liven up your weekly meal plan. These quick and easy recipes are guaranteed to make family dinners more enjoyable. They're brimming with fantastic flavors from herbs and spices to complete your comfort food experience. You can enjoy the sweet, spicy, and cheesy, or crispy, saucy, and creamy – the options are endless!
I don't know a single soul who doesn't love chicken (well, except for our vegetarian brothers and sisters). Chicken dishes are especially enjoyable when fried, such as Southern Fried Chicken and Crispy Caribbean Chicken Strips. Well, good news for you guys that are trying to eat a tad healthier! You can actually make them crispy in the oven, too. Oh yes!
How? Well, this list of incredible baked chicken recipes will take care of that. Other than crispy, I have juicy, saucy, and one-pot recipes for exciting your tastebuds. I even added a couple of pairing suggestions as a bonus. 😉
Above all, these recipes are super easy to make and are very affordable, too! Plus, they make easy meal prep perfect for everyday meal plans. Oh yes! All the more reason to stock up on chicken.
FAQs
Crispy Baked Chicken Recipes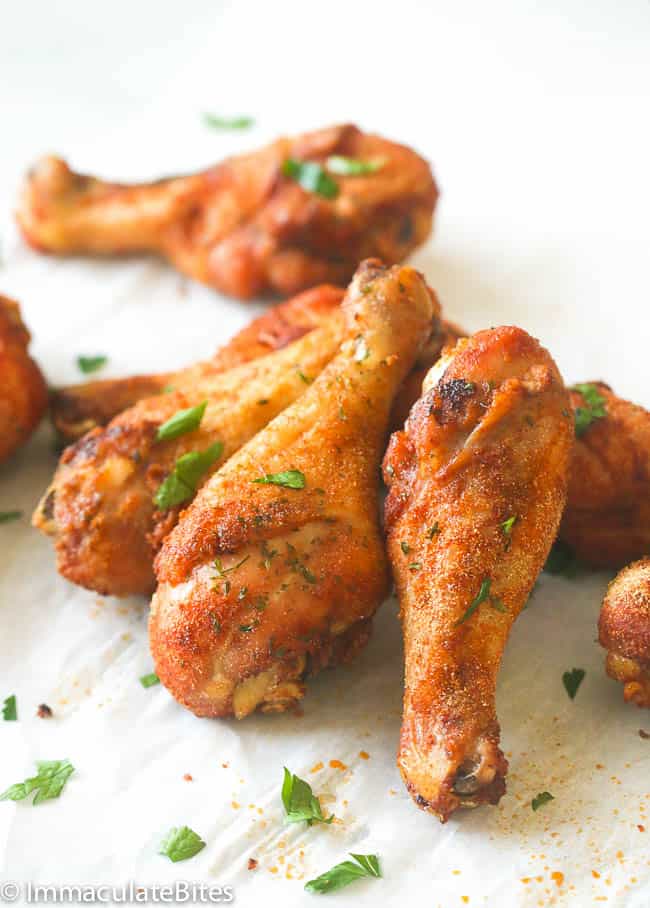 Would you believe these baked chicken legs here are paleo and gluten-free? YES! Plus, it only requires 10 minutes or less prep time with a fair list of ingredients needed, such as Italian seasoning, paprika, and cayenne. So easy and quick yet so tasty and outrageously D-E-L-I-C-I-O-U-S, especially when you dip them in Remoulade Sauce or Caribbean Pepper Sauce.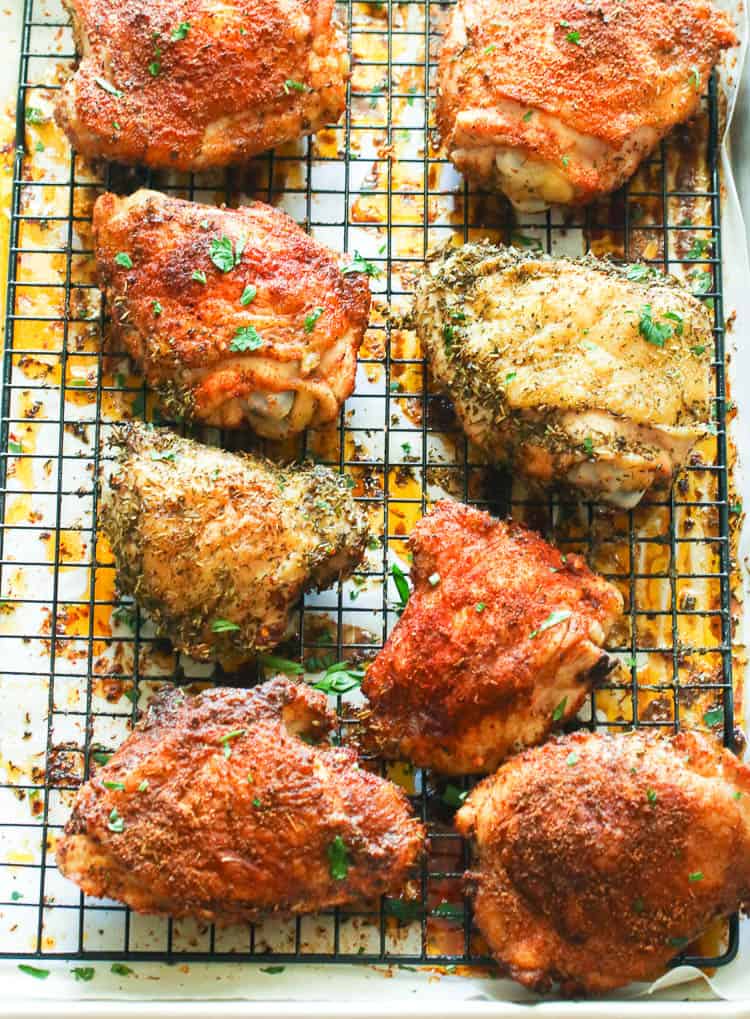 What makes these baked chicken thighs extra special is that you can play with various seasonings according to your palate. My favorite to use would be Jamaican Seasoning or Italian Seasoning. So delectably good, indeed! Still, you can also try it with my homemade Poultry Seasoning, Creole Seasoning, and Taco Seasoning.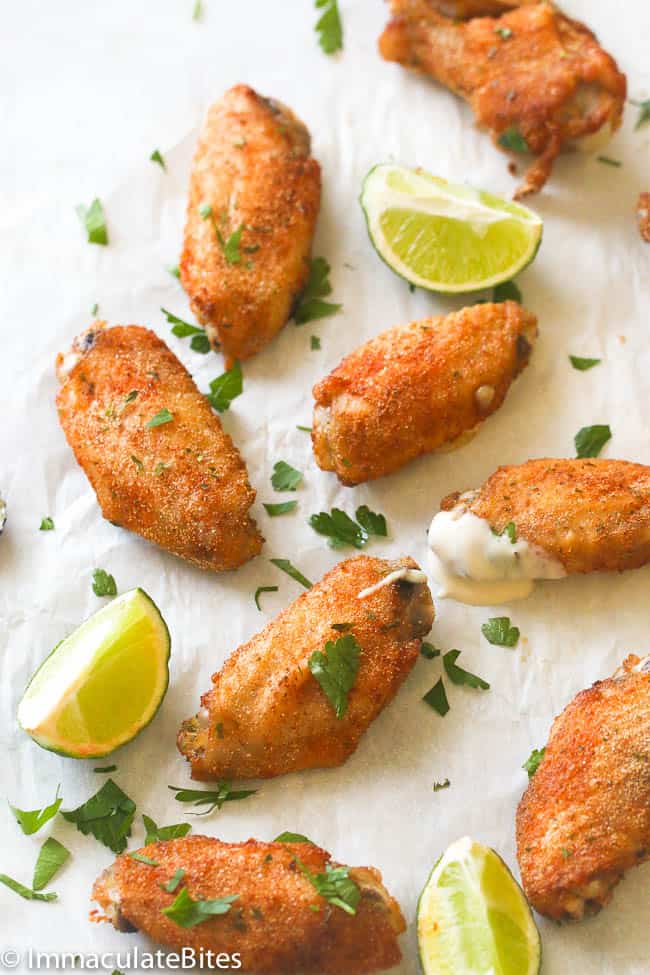 Don't forget to double the batch when you make this baked chicken wings recipe if you don't want to fight over the last piece. For real! They're tough to resist when they're so crispy and full of great flavor, too. Not to mention healthy as well because they are baked! Win-win! And you know you can't have wings without Blue Cheese Dressing to dip them in.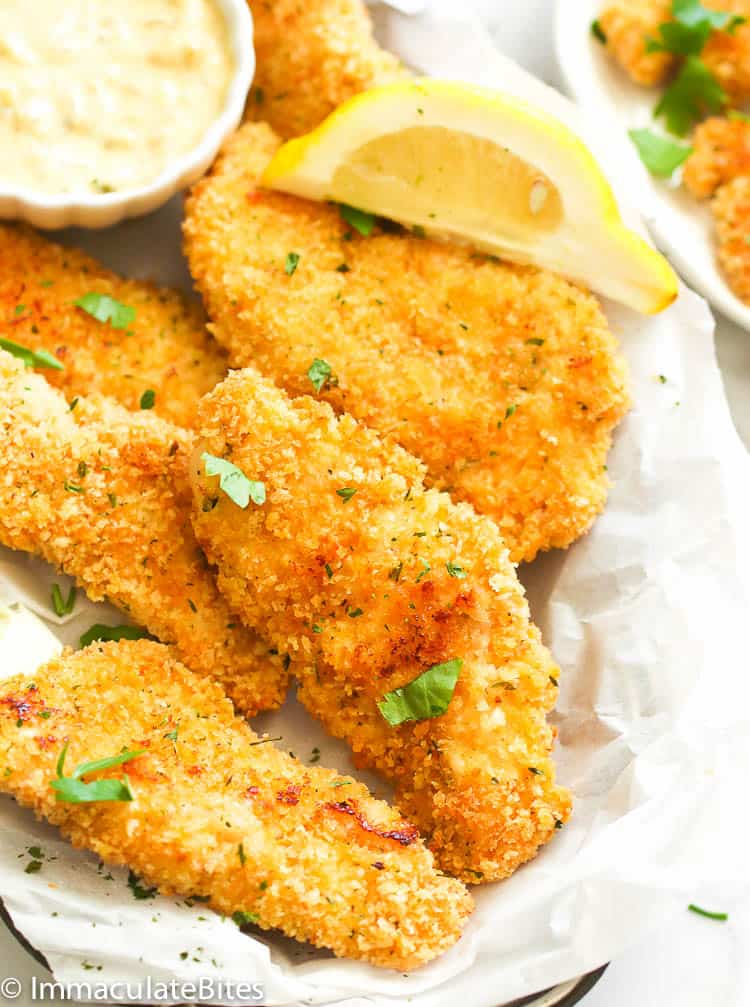 Each chicken fillet is dipped in a buttermilk mixture and coated with highly seasoned breadcrumbs. Thus, giving you buttery and herby baked chicken tenders that are guaranteed to make every dinner more enjoyable. They also double up as appetizers and snacks that are perfect for weekend game nights or get-togethers. I love to dip them in Honey Mustard BBQ Sauce. Yum!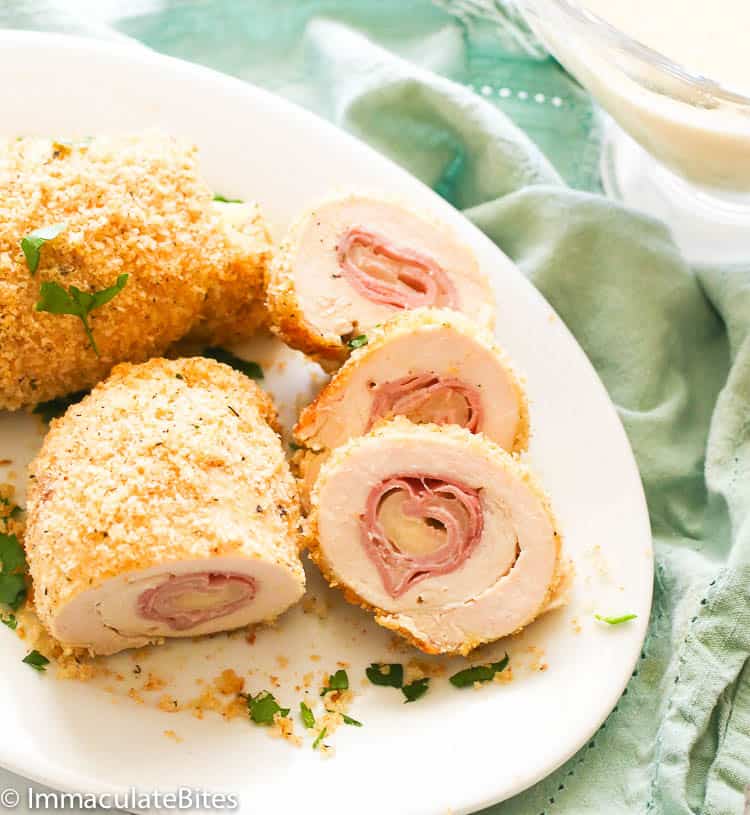 What could be better than crispy on the outside and tender and juicy in the inside baked chicken breast recipe? Of course, it's none other than this crowd-favorite Cordon Bleu for the win! And what makes it a winner dish is the ham and cheese stuffing inside. So simple yet so delicious on so many levels!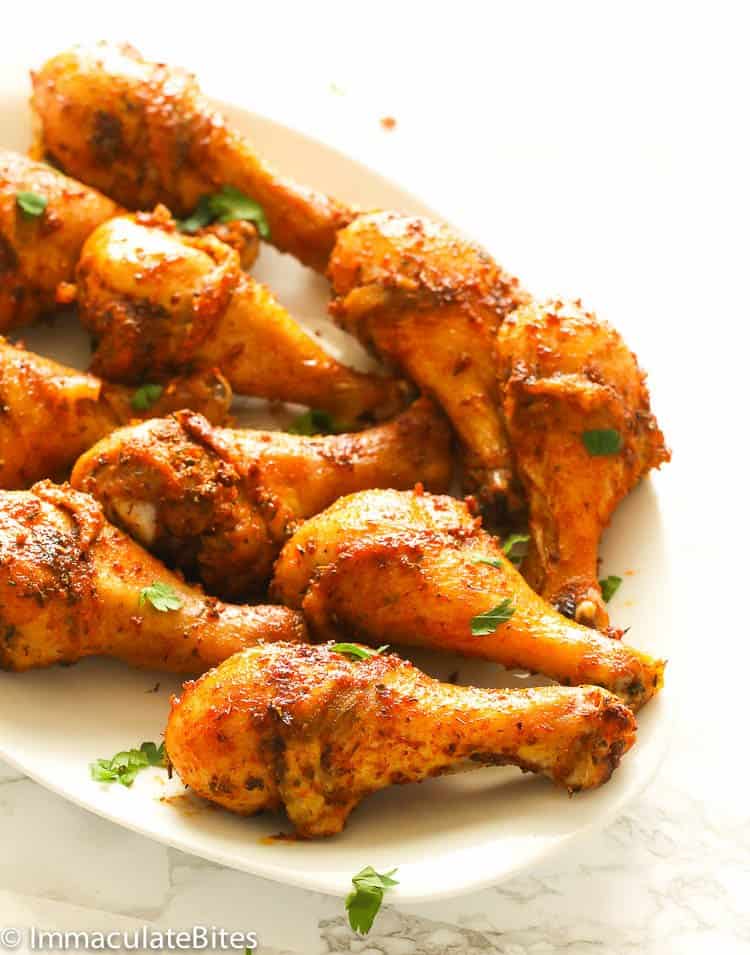 And if you're a fan of herbs and spices, then you'll definitely love these baked chicken legs generously seasoned with paprika, cayenne, and herbs. Plus, you can enjoy them guilt-free and gluten-free without sacrificing the taste. It is definitely one of the easiest recipes you'll ever make.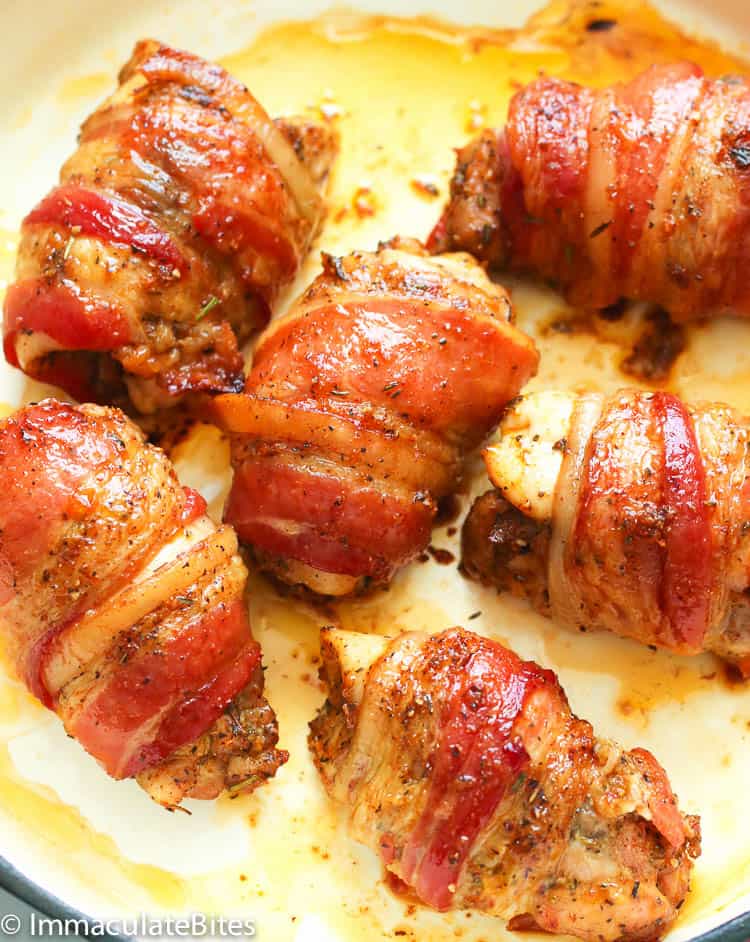 Bacon for the win! Aah! I'll gladly eat these bad boys all day! In fact, they're addicting even without the bacon. But of course, we all need to indulge sometimes. And these bacon-wrapped chicken goodies here are worth all the extra calories. Oh yes! Well, at least they are still guilt-free because they're baked!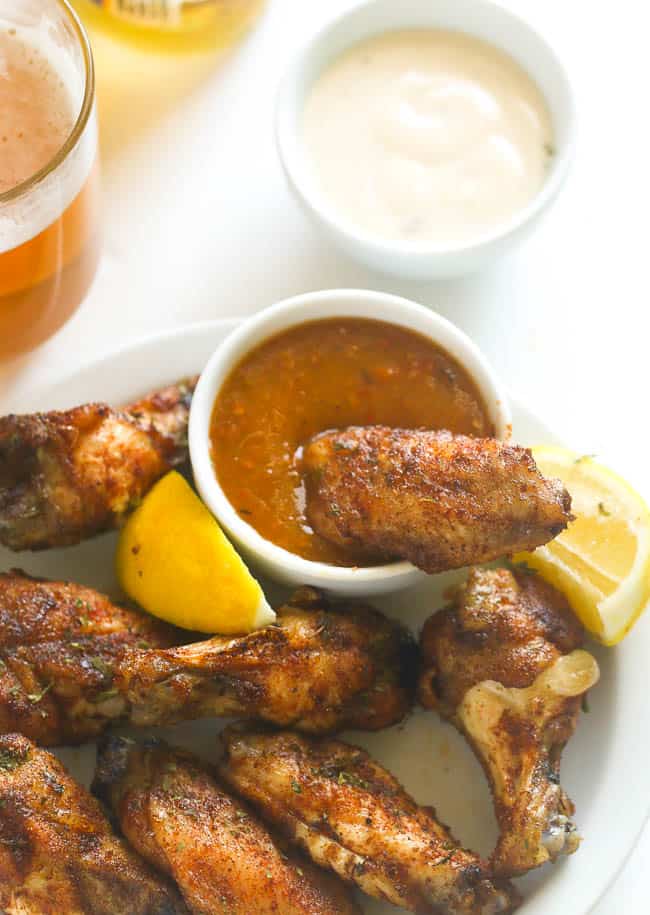 This reason is another good reason to make a big batch of my Homemade Jerk Seasoning. Because these baked chicken wings here are delicious enough with this seasoning alone. They're simple to make yet so deliciously crispy on the outside and juicy on the inside. Not only do they make great appetizers, but they also make a decent dinner, perfect for the whole family. 😉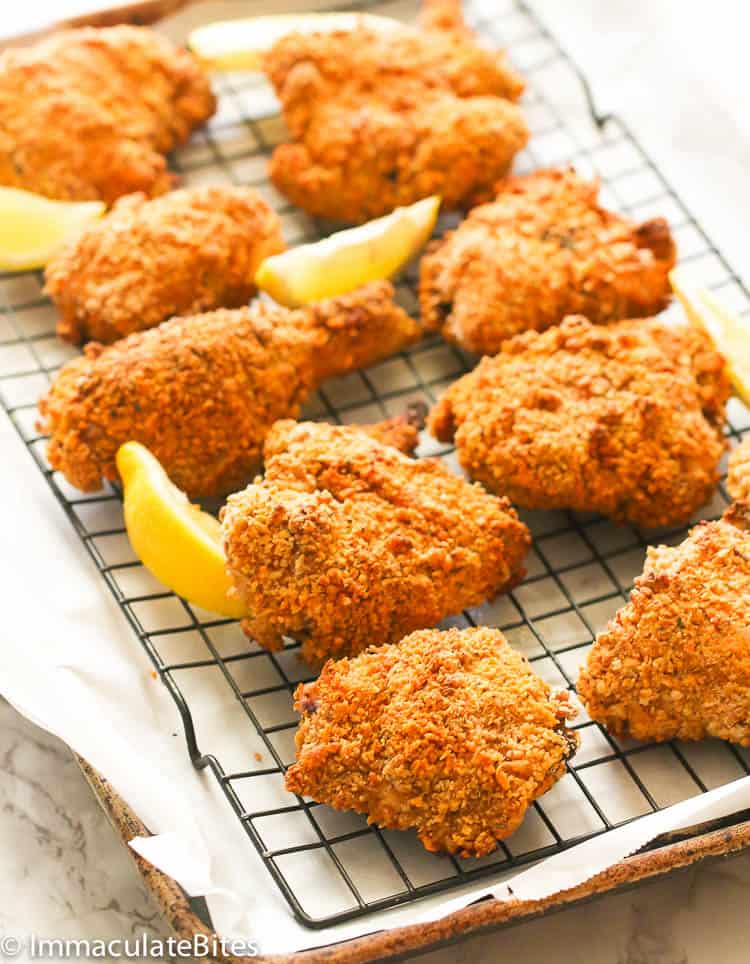 Is it possible to enjoy crispy fried chicken cooked in the oven? Absolutely! The secret? It's all in the breading, baby! And it's actually easy to make, too! So, after soaking the chicken pieces in creole spiced-buttermilk, coat them evenly with a mix of flour and cornstarch, and of course, don't forget the panko breadcrumbs for the final coating. As easy as 1, 2, 3. Easy peasy!
Chicken and Rice Recipes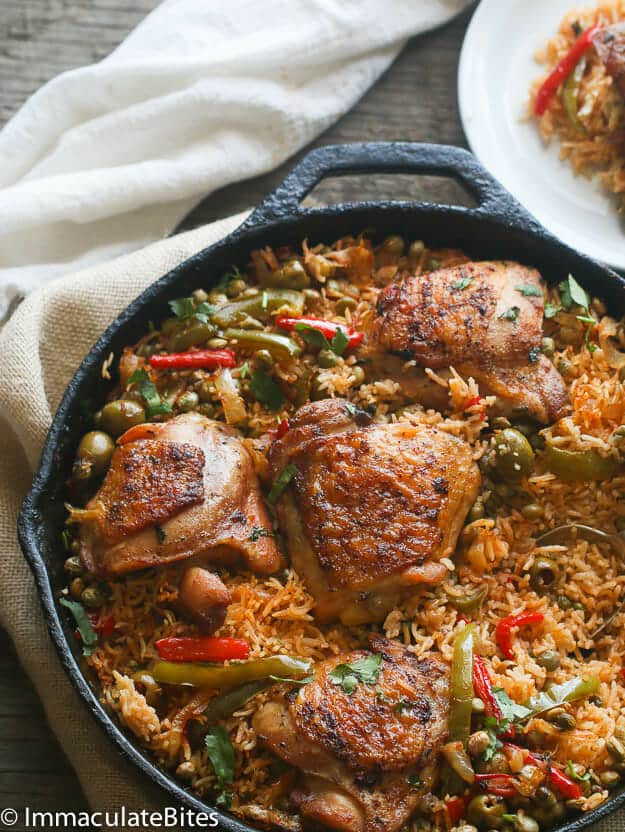 I know, I know! This one-pot chicken and rice meal is making my mouth water just by looking at this photo, too. Aah! So inviting, indeed! Just wait till you taste this one. It's full of indulging goodness from cumin, tomato sauce, pigeon peas, and Sazon Seasoning. Truly, it's a dish like no other!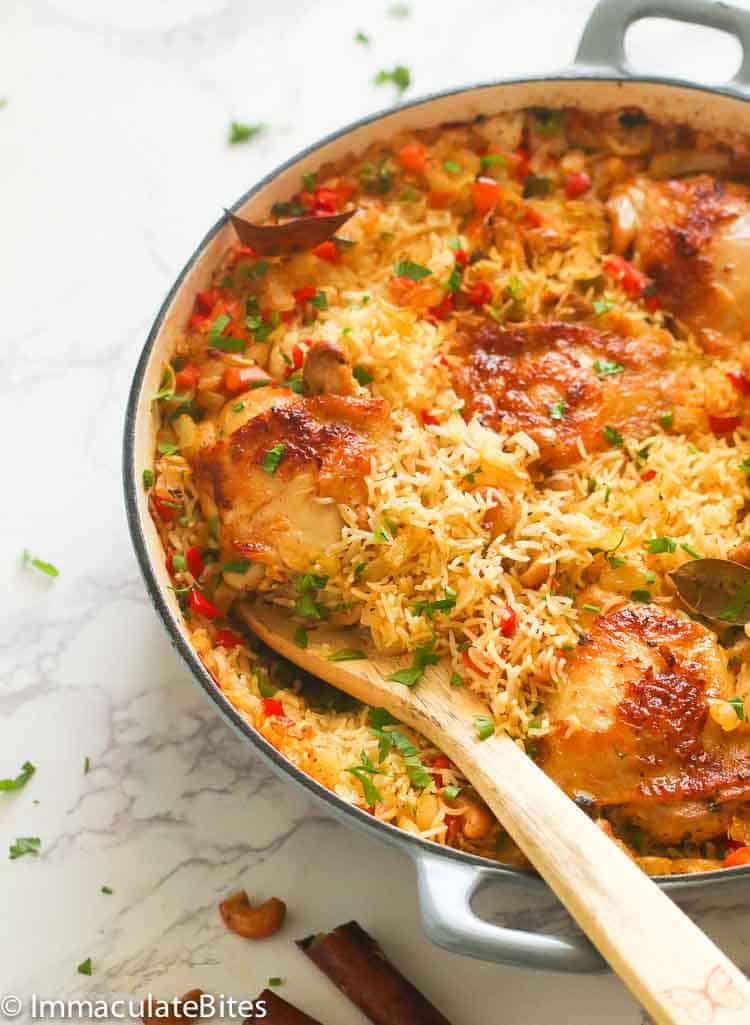 This recipe may not be the traditional one, but I guarantee you that it is equally delicious and flavorsome. I just tweaked it a little bit to make it easier and quicker to prepare. In fact, this baked chicken biryani is ready in less than an hour, from pan to table! How cool is that? 😉
One-Pot Baked Chicken Recipes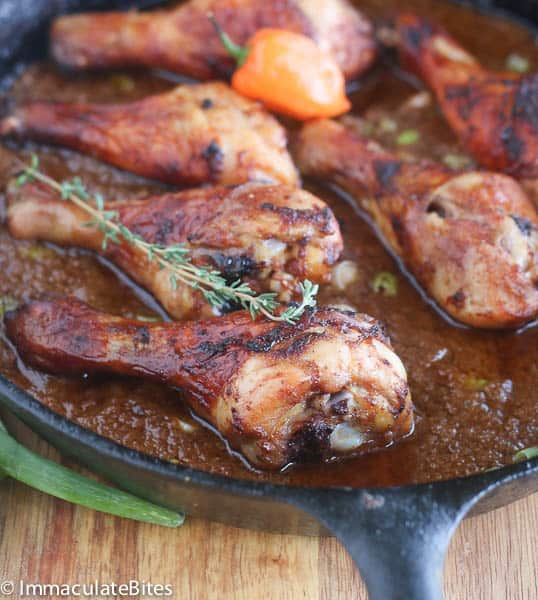 Experience an explosion of complex savory and spicy flavors in this amazing jerk-flavored baked chicken legs. You'll love the contrasting sweet and warm flavors of cinnamon, allspice, ginger, and nutmeg up against the spiciness of Scotch bonnet peppers. It's baked to perfection then simmered in a pool of herb-infused sauce sweetened with pineapple. ❤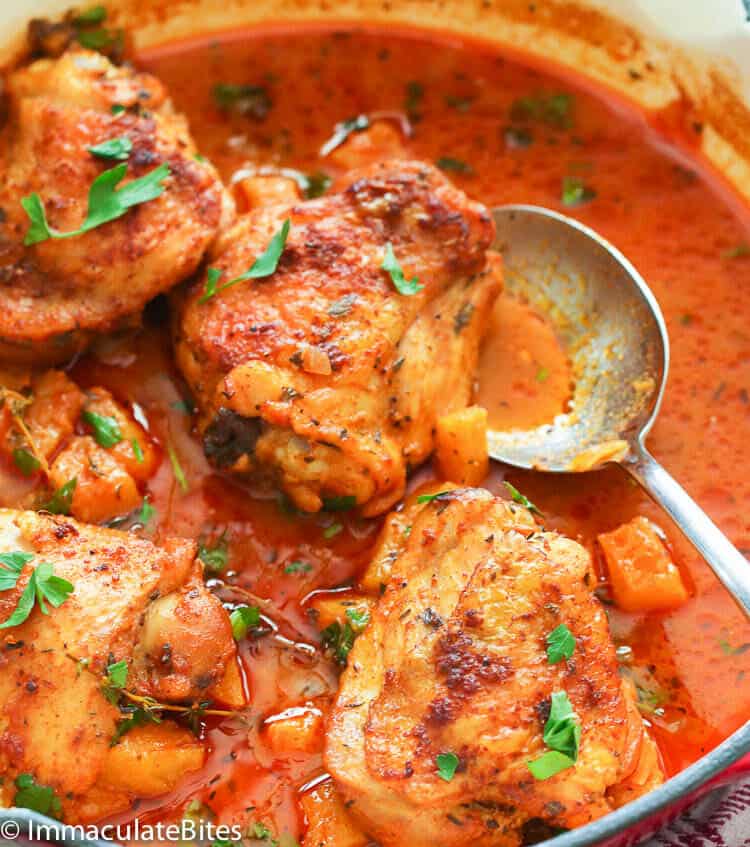 Tickle your tastebuds in this piquant herb-infused baked chicken thighs bathed in sweet and spicy honey and pineapple glaze. You can always add more pepper flakes and cayenne to crank up the heat or totally skip the spicy peppers to make it a more kid-friendly meal. One thing is for sure, they are best eaten served with rice. Perfect! 😉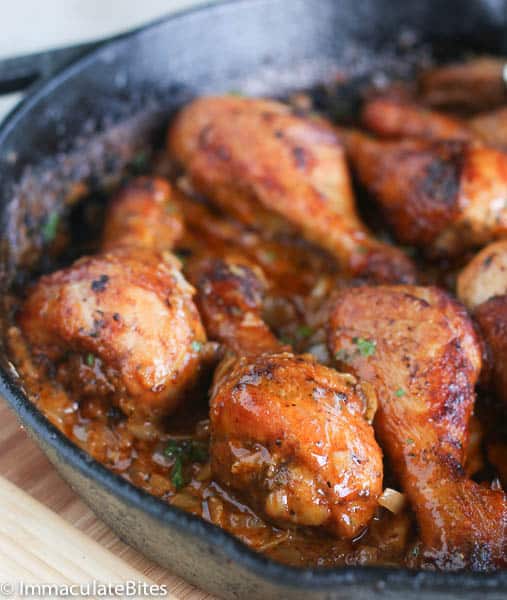 And yes, you read it right! These baked chicken legs are spicy and creamy, indeed! Just prep your chicken with Seasoned Salt, bake them, then add milk, heavy cream, tomato sauce, and chicken broth, and they're ready to be devoured in less than an hour. They go pretty well with Roasted Carrots and Potatoes, rice, and pasta, too. Awesome!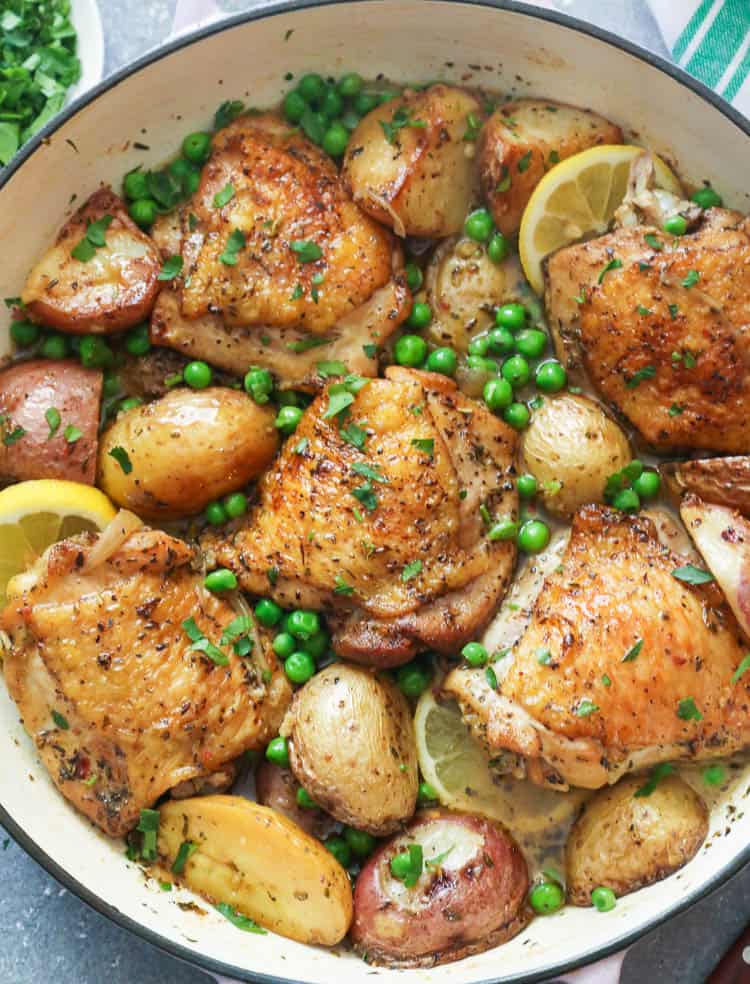 Enjoy a restaurant-quality dish without breaking the bank in this indulging buttery and spicy baked chicken recipe, Chicken Vesuvio. It's even fancier with the addition of potatoes, green peas, and lemon wedges. I even added white wine, rosemary, thyme, and oregano to ramp up the flavor. Such a fantastic meal that is perfect for weekend date night or family dinner.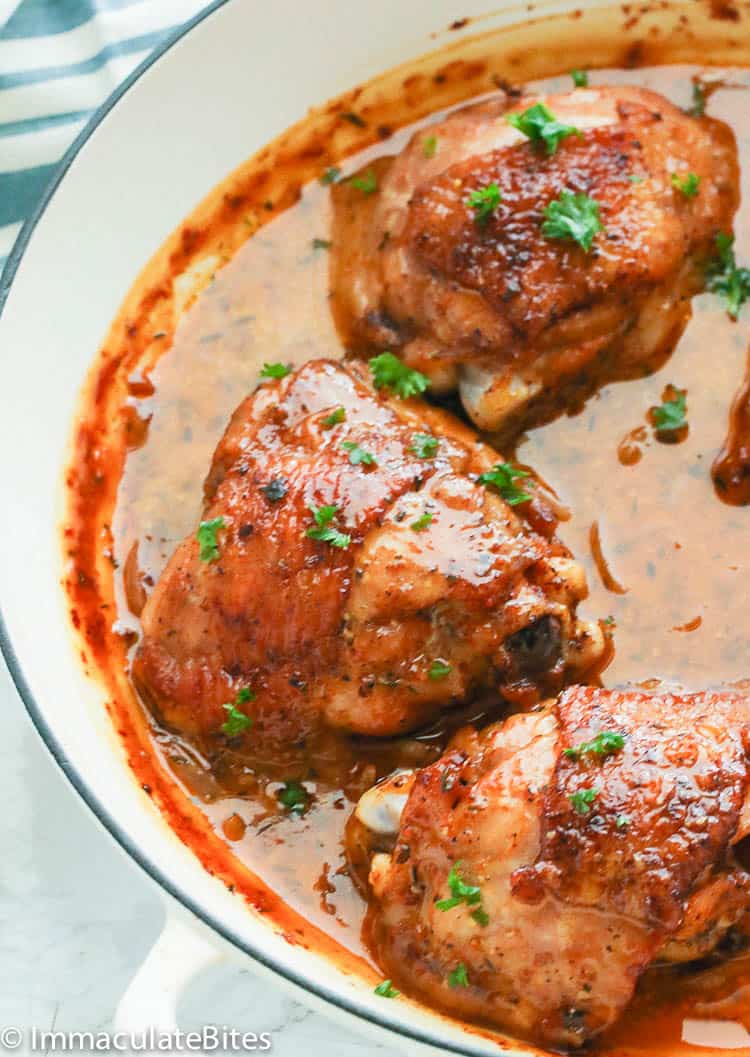 Ketchup isn't the only thing that goes great with baked chicken. You can ramp up the flavor of your chicken dish with mustard for an extra special flavor. What a bright idea, indeed! This recipe is filled with an excellent combination of sweet and tangy flavors from honey and mustard and made more luscious with Creole seasoning, thyme, and garlic. Oooh!
Tender and Juicy Chicken Recipes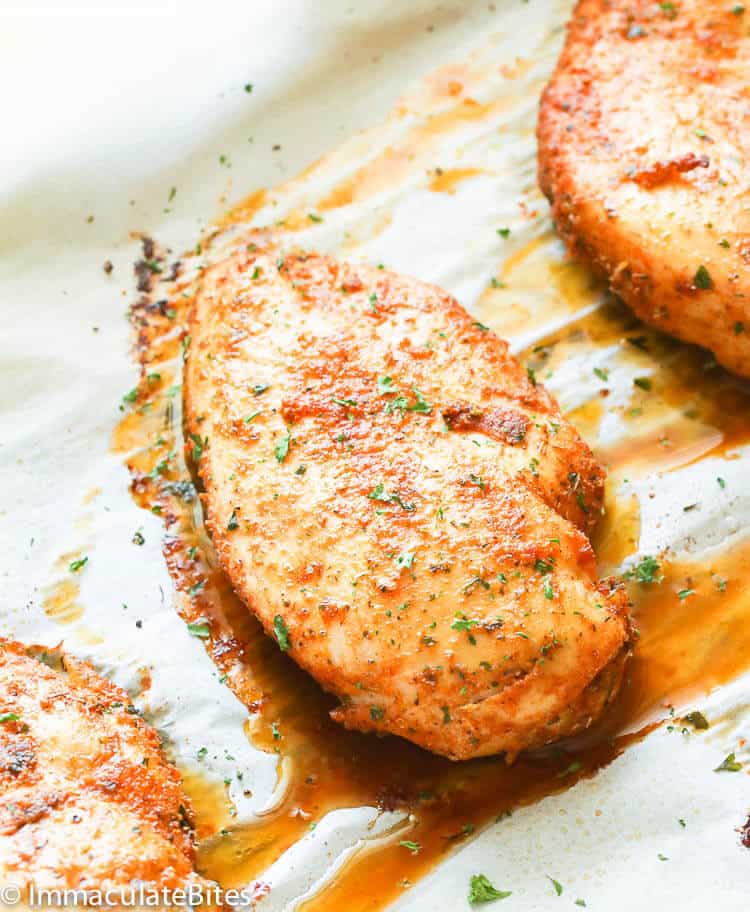 Not only is this baked chicken recipe quick and easy to make, but it is also extremely healthy because it's made with chicken breast. It's super tender and juicy, too. You'll absolutely love the fantastic flavors bursting out from Italian seasoning, paprika, onion powder, and garlic powder. What's not to love?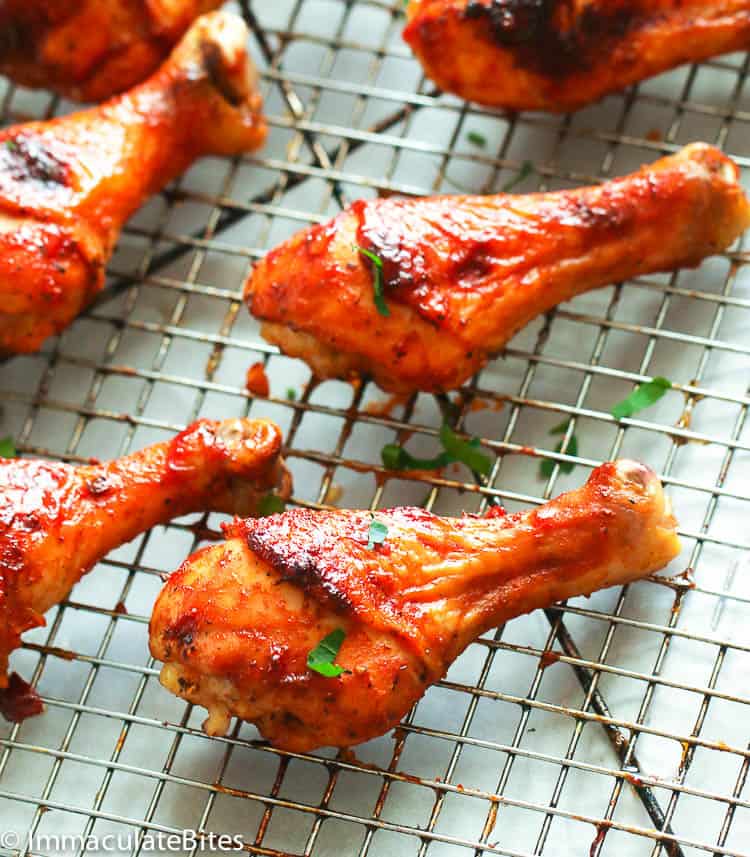 Who needs a grill when you can enjoy these BBQ chicken legs baked in the oven, mess-free, and hassle-free! They're so easy to make and packed with authentic BBQ flavors. And the best part is, they're made with just 5 ingredients, including the salt! This recipe is truly a keeper!
Baked Whole Chicken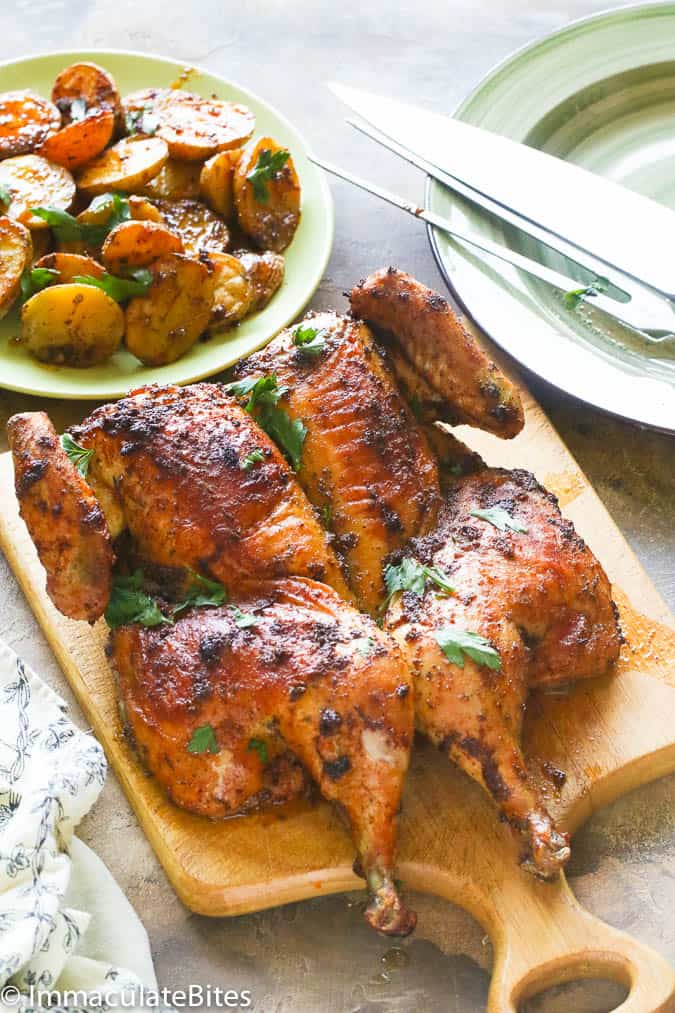 It's funny how it's much easier to make this baked chicken recipe than pronounce its name. Right? Spatch-what? Okay, never mind. Let's just focus on how juicy and tender this chicken is. Aah! Oozing with buttery and herby flavors from thyme and oregano. Also, it roasts to perfection with that fall-off-the-bone tender goodness in less than half the time of the usual baked chicken. Hmmm-mmmm!
And if you loved this baked chicken recipe? Then you should definitely try my Beer Can Chicken oven method next. 😉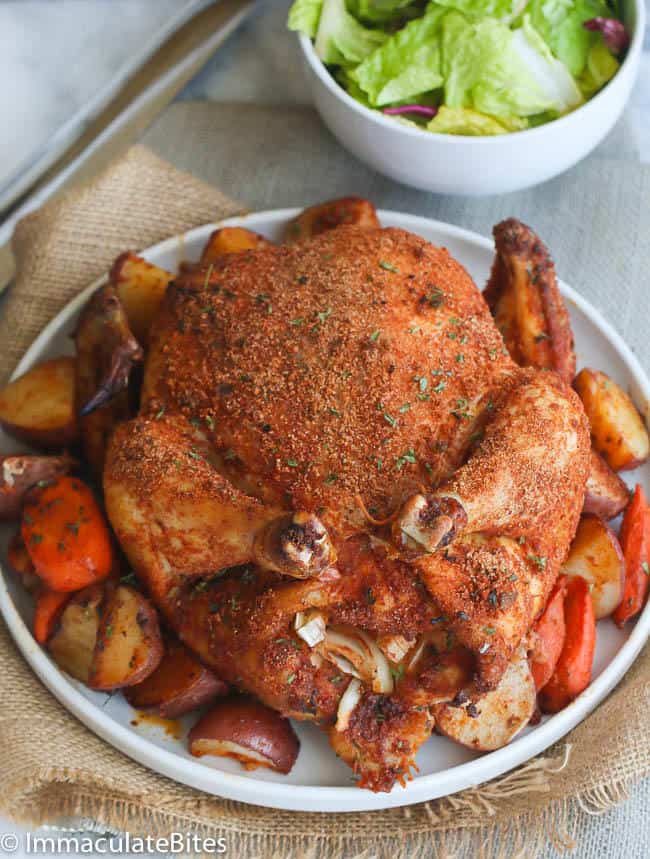 I bet you'll want to keep this whole baked chicken all to yourself. Why not? It's so good I can eat it all day without complaints! Especially when it's crispy and tasty on the outside while the inside is so mouthwateringly moist, tender, and juicy. Aah! So, do I really have to share? Okay! Okay! Just so they'll know how good this chicken is! 😉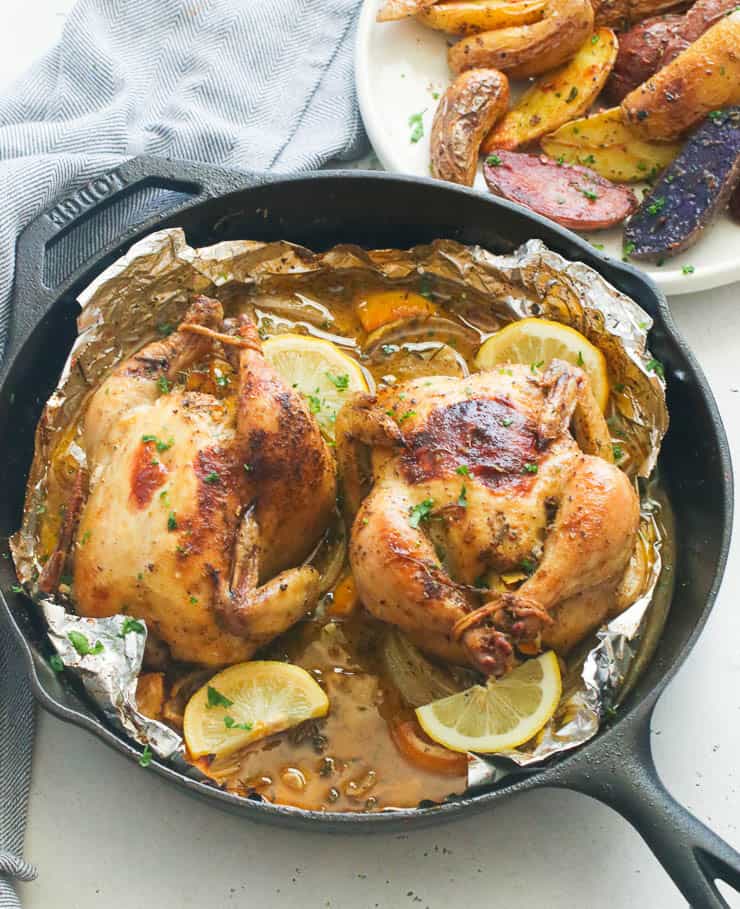 These Cornish hens might be small, but they pack a flavor punch that will have you licking your fingers! Why? Because their compact size makes them much tastier. And you'll love this chicken alternative because they have fewer calories and fat. Oh yes! Above all, its lemony and wine-infused sauce takes this baked chicken recipe to a higher level of delectable goodness.
More Recipes To Try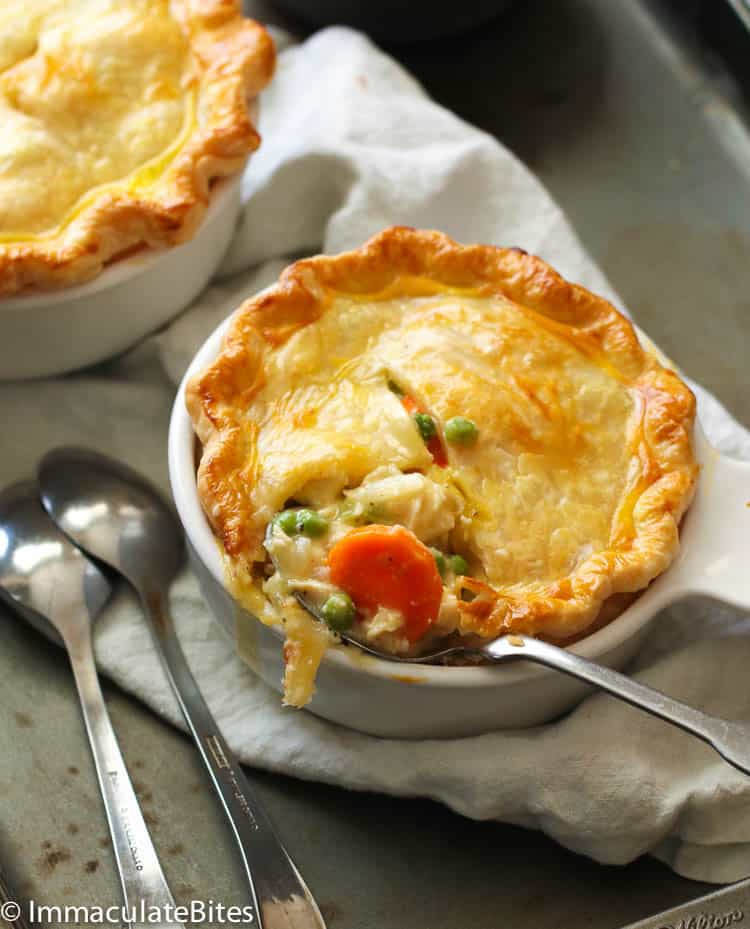 These chicken pot pies truly define what comfort food really is. Everything is screaming nothing but comforting goodness, from its buttery and flaky crust down to its rich and creamy chicken filling. Aaah! Satisfaction guaranteed! You can also make a big version of this creamy pot pie if single servings are "too small" for you. 😉 Certainly, one of the best baked chicken recipes ever!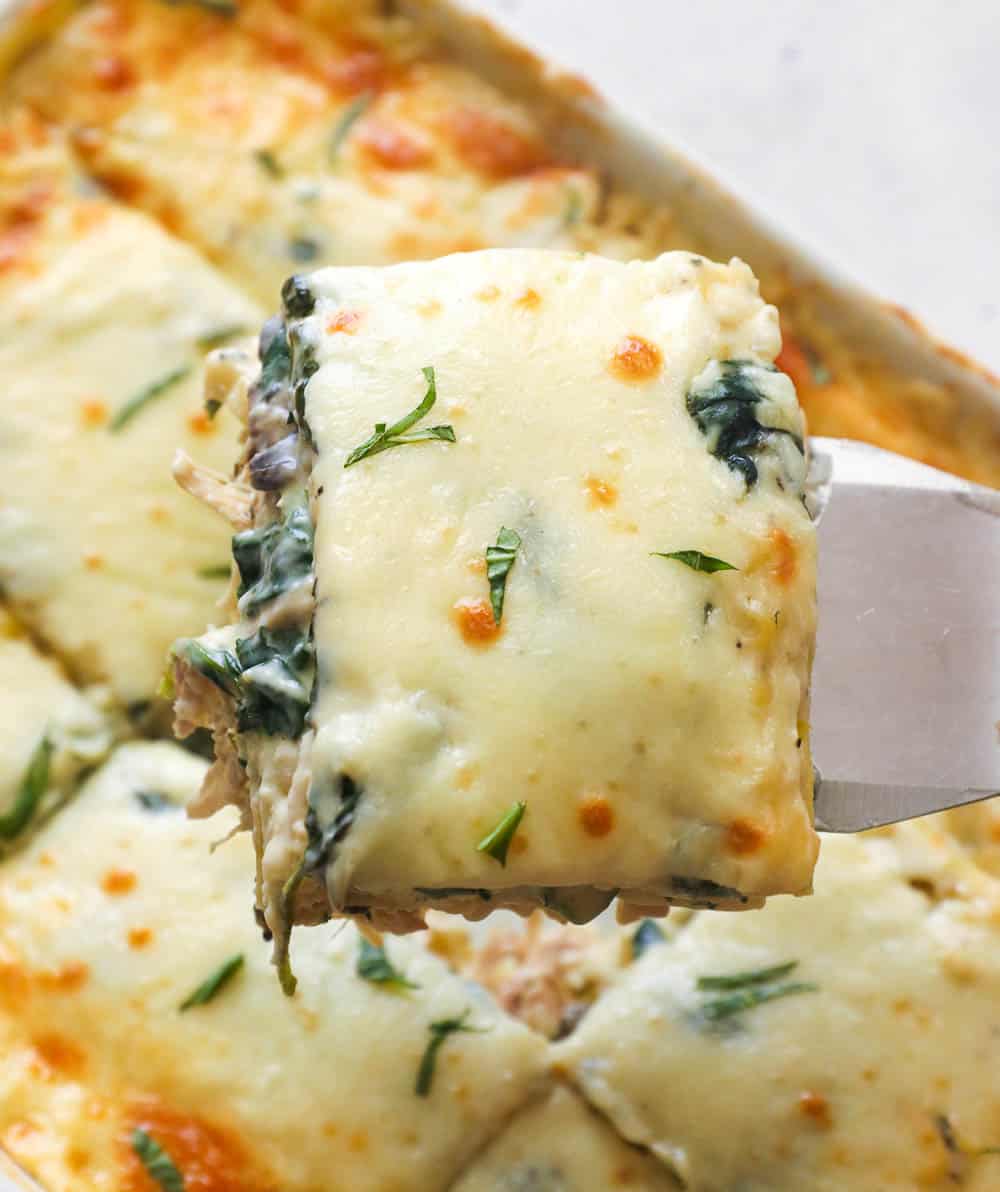 So, instead of ground beef, I used Shredded Chicken, obviously. 😜 You can actually make it with leftover chicken dishes like Smoked Chicken and Instant Pot Whole Chicken. You'll enjoy every layer of this lasagna, from the cheesy top layer featuring ricotta and parmesan cheese to the lavish creamy and meaty white lasagna sauce filling.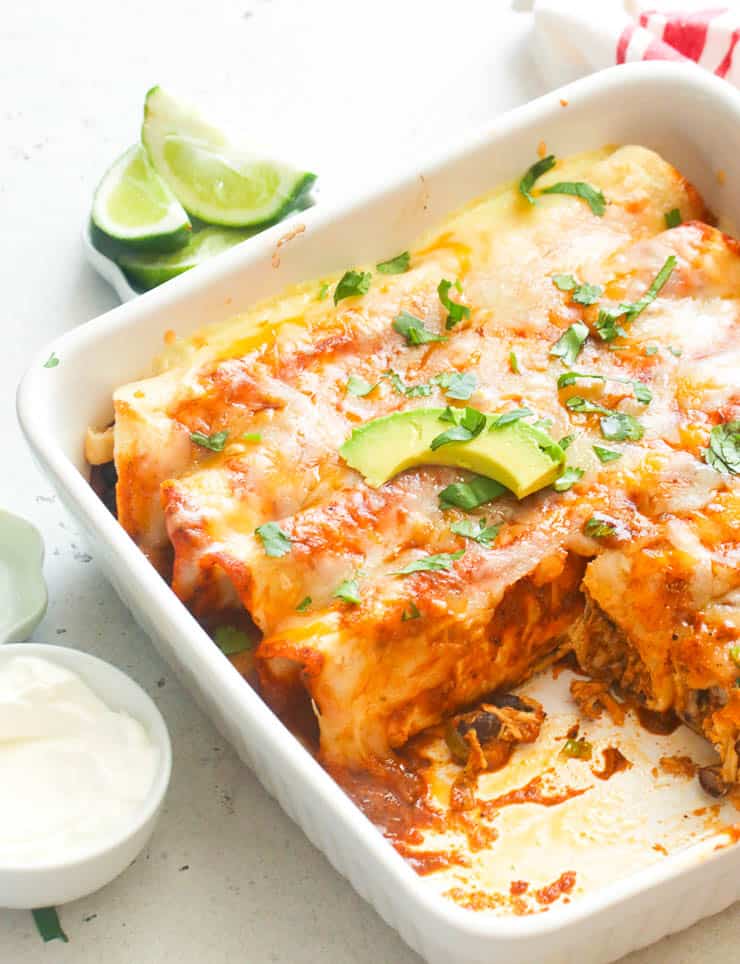 Oh, how can I forget about this Mexican treat, Baked Chicken Enchiladas? Aah! So cheesy and saucy, you'll want to make it all the time! And it's easy to make, too. Each tortilla is filled with black beans, shredded chicken, cheese, and enchilada sauce. Just line up these rolls of happiness in a baking dish, pour more enchilada sauce on top, and lastly, top them off with more cheese for a fantabulous finish. Oh yes!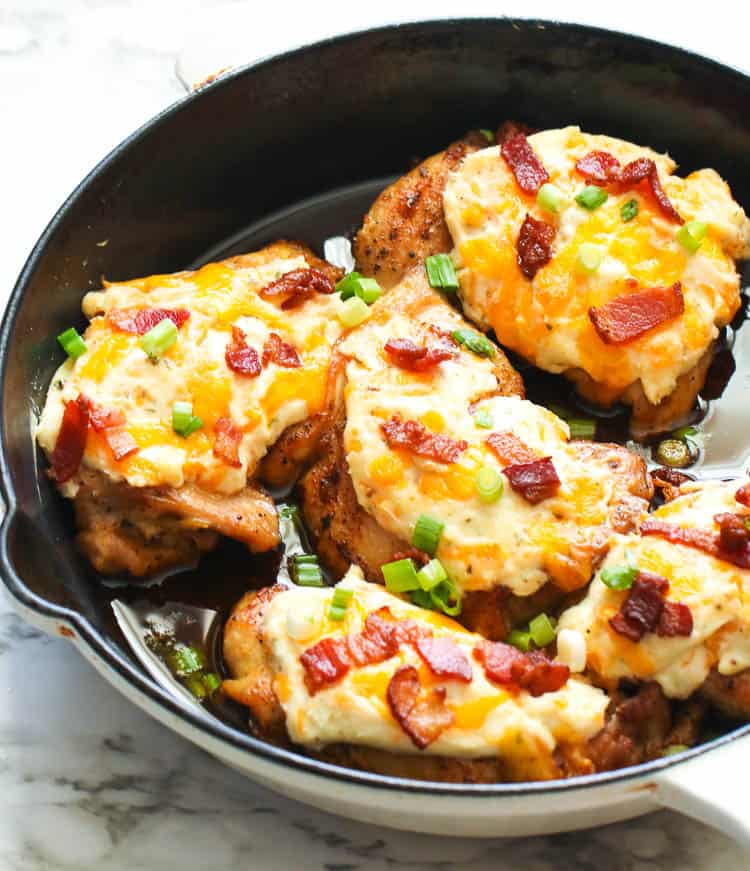 These baked chicken thighs (or breast) are already flavorsome on their own since they are highly seasoned with Creole Seasoning. But, of course, adding cheesy toppings loaded with bacon bits and green onions certainly won't disappoint. Not only are these babies perfect for dinner, but they also make satisfying and filling appetizers too.
Pairing Suggestions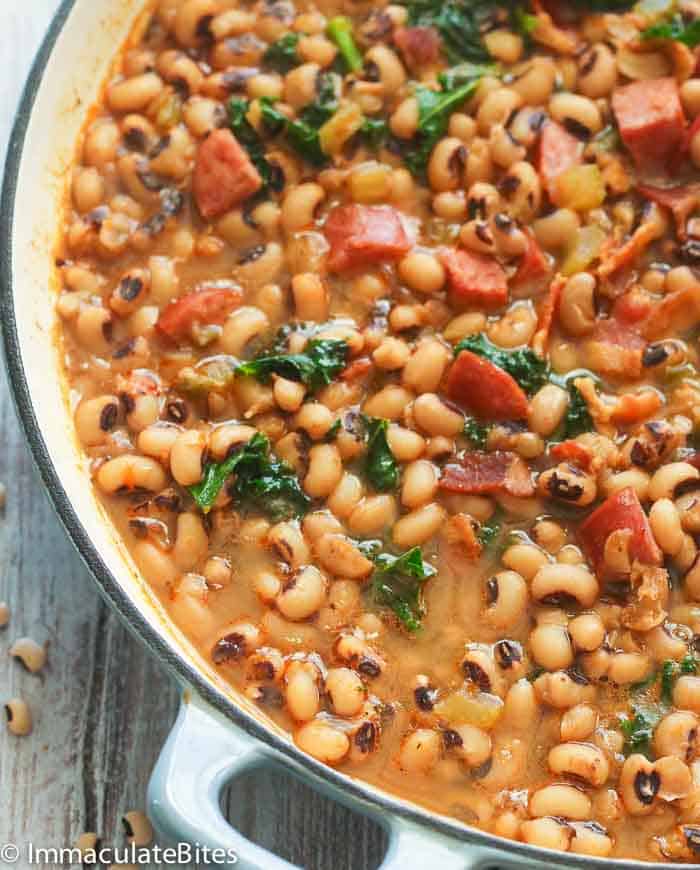 This black-eyed peas recipe will surely give you prosperity and good luck all the years of your life with its overly comforting goodness. It has the right amount of heat that perfectly complements the meaty delight from bacon, smoked sausage, and turkey. Plus, it's made even healthier with the addition of collard greens or kale. Truly, a perfect accompaniment to our baked chicken recipes.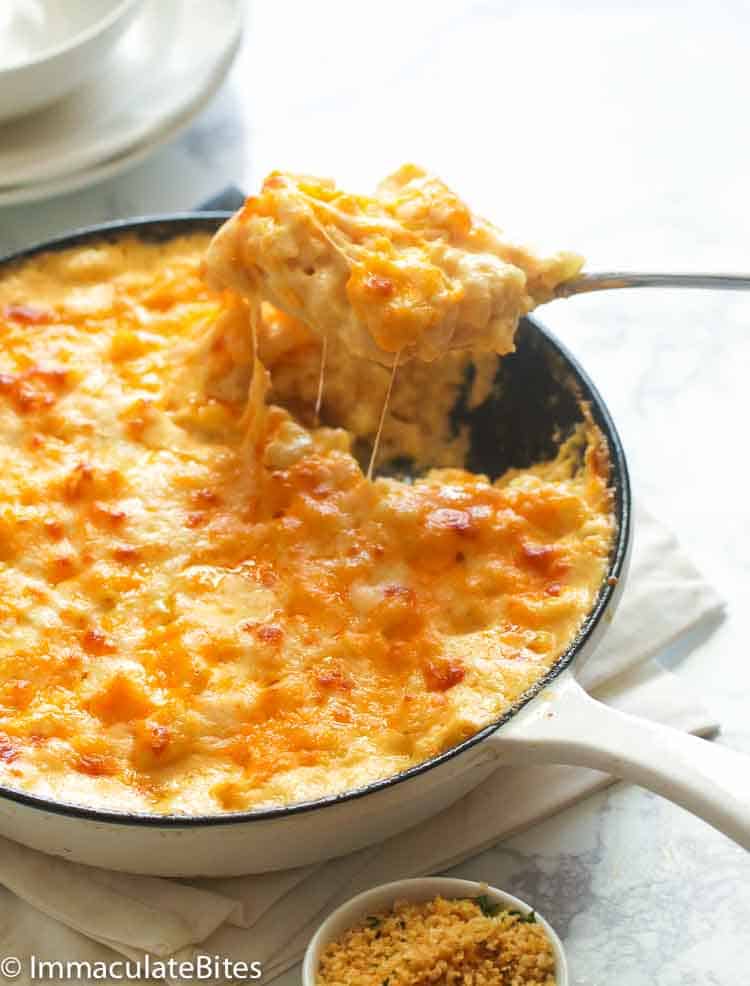 Happily give in to your soul food craving and enjoy a serving or two of this incredibly delicious cheesy baked mac and cheese. It's brimming with Southern flavors from Creole Seasoning and cayenne pepper. And, of course, it's loaded with a 3-cheese combo, too, mozzarella, jack cheese, and cheddar cheese. If that doesn't scream comfort food, then I don't know what will.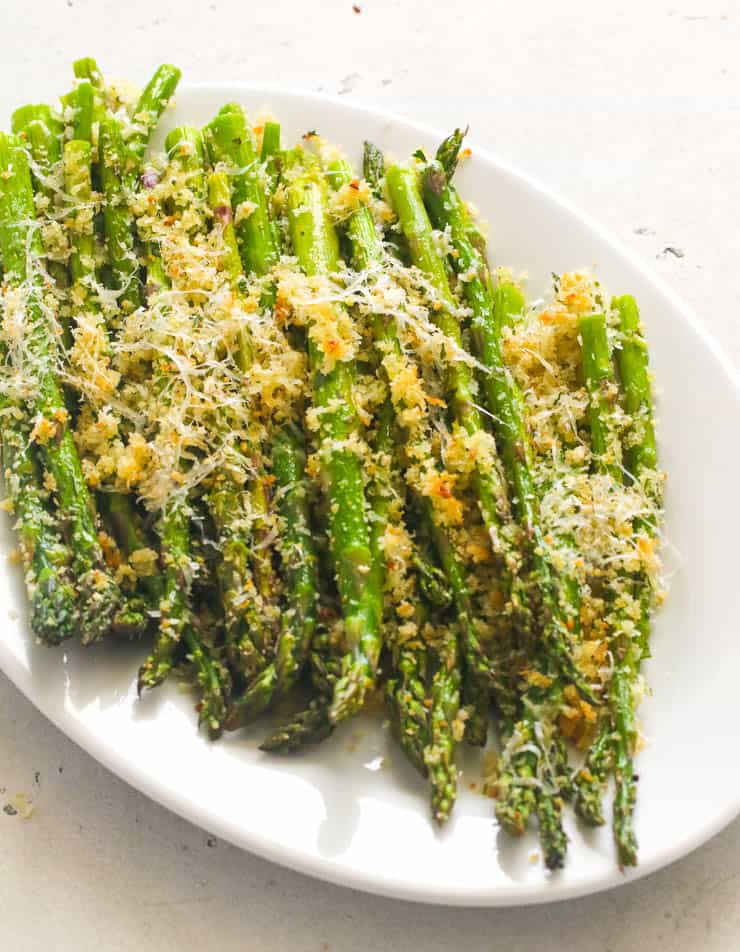 Another perfect side to our baked chicken recipes is none other than these Parmesan Crusted Baked Asparagus. Crispy, cheesy, and oh so tasty! What a great way to trick your non-veggie eater kid into enjoying veggies. These babies can be served as healthy snacks and appetizers, too.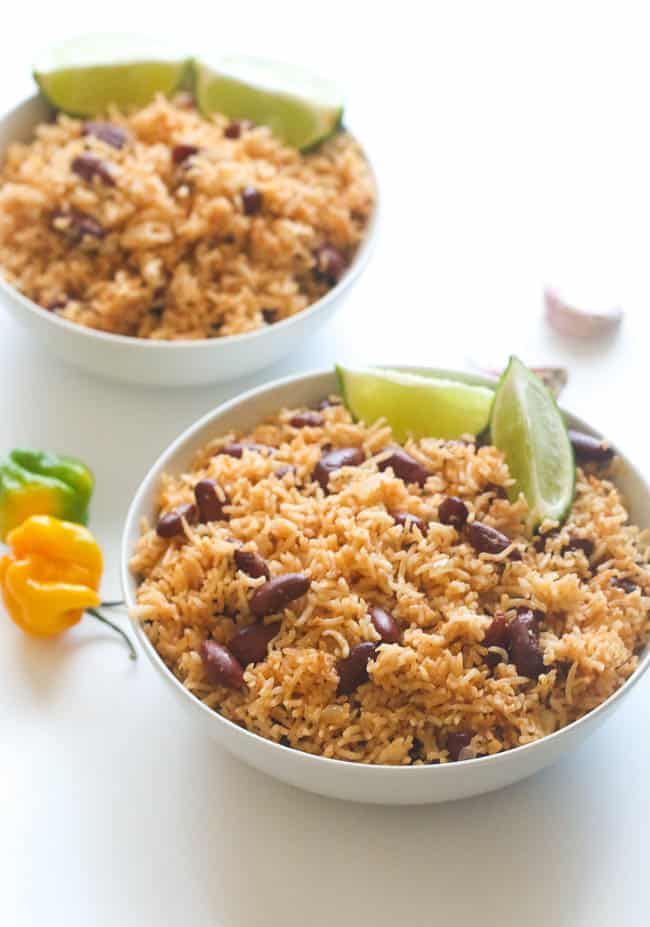 What could be a better accompaniment to baked chicken than rice? Chicken and rice are undeniably a match made in heaven, especially this Caribbean rice cooked in a well-spiced, herb-infused chicken broth and coconut milk. Simply delectable with the right amount of heat that's not too overpowering.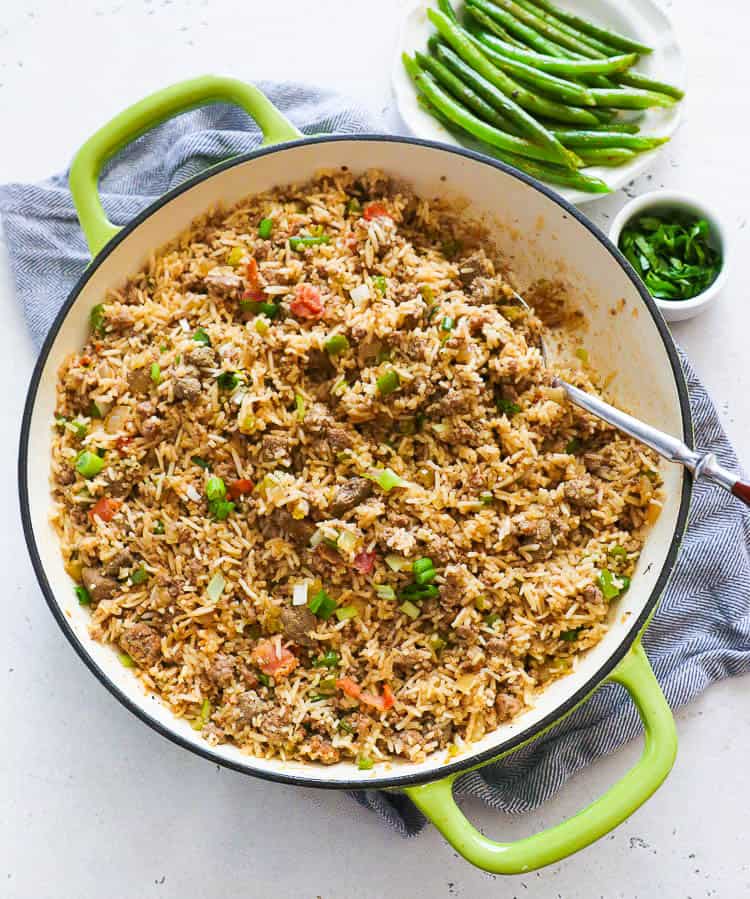 And they go pretty well with this Cajun rice here, too. A fantastic rice dish filled with meaty goodness featuring bacon, ground meat, bell peppers, and chicken liver. And they are brimming with authentic Cajun flavors from Creole seasoning and thyme. Feel free to add more hot sauce and pepper flakes to amp up the heat. 😉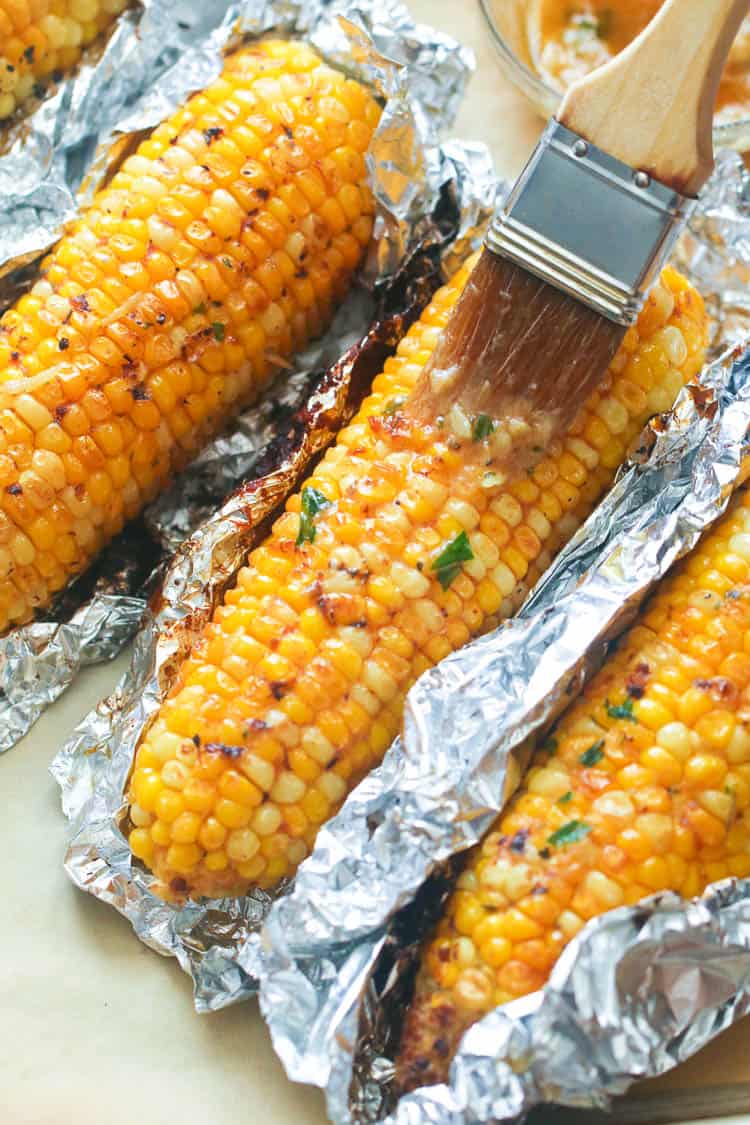 A little bit of salt and pepper, a dash of Creole Seasoning, and a generous amount of garlic butter are all you need to make this succulent oven-roasted corn on the cob. And they are ready in 25 minutes! Not only are they the perfect pairing for baked chicken, but they also go well with grilled chicken recipes. 😉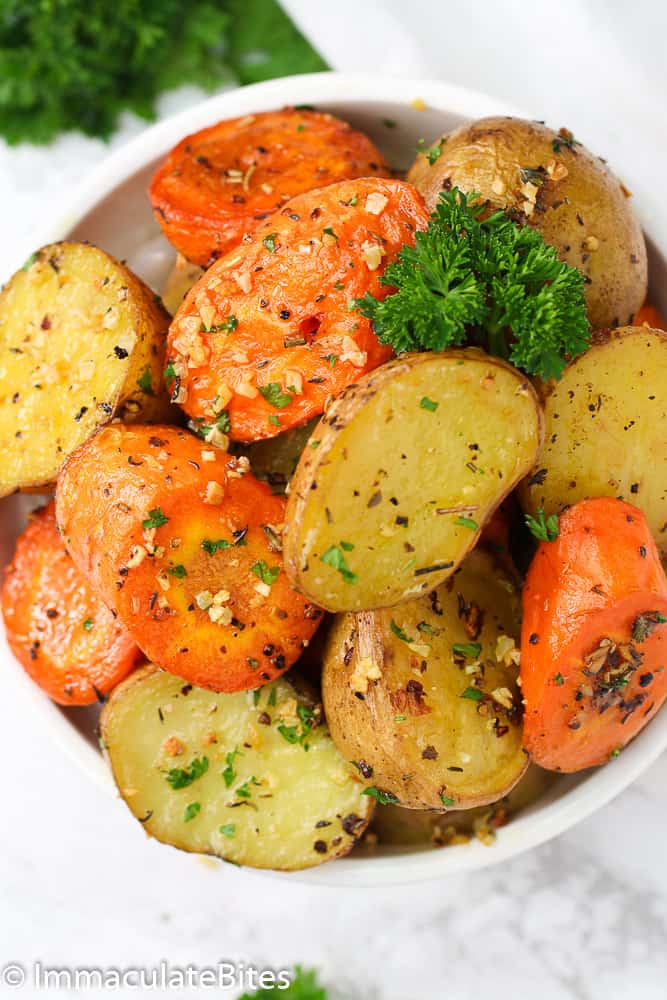 How about a healthy side to go with your baked chicken? Enjoy these guilt-free and healthy roasted veggies bursting with aromatic herby flavors from Italian Seasoning, rosemary, thyme, and parsley. This quick and easy recipe is full of buttery and garlicky flavors you'll love. Simply divine!