There are different types of bread enjoyed all over the world. Sliced bread, buns, and rolls to name a few. They make a great meal accompaniment or snack, and even dessert, too! Bread is undeniably the ultimate comfort food that is exceptionally economical yet gives the best feeling of satisfaction both in the mouth and belly.
Funny story, not long ago… I decided to do keto. No rice, no sweets, no bread, basically I have to give up every comfort food I love.
Nah! This diet is not for me.
How can I live without my precious bread? I didn't even last a day!
So what I did is I baked away my diet frustrations and eat a bunch of yummy Honey Wheat Rolls slathered with my favorite butter and strawberry jam. Hey! It's made with whole wheat flour, so it's perfectly healthy. Haha!
So, if you LOVE bread like me, this post is definitely for you!
Come and join me as we explore different types of bread around the world. Yeast bread, quick bread, flatbread, and festive bread – all types of bread that will surely remind you of home anytime.
Guaranteed easy-to-make and fail-proof bread recipes to try at home, that you're family will surely love!
Yeast Bread
The addition of yeast to any bread recipe makes the bread extremely soft, airy, and fluffy. Adding yeast is very intimidating to some, but on the contrary, it's actually pretty easy to work with.
The only thing I don't like with this type of bread is the hours of waiting for the dough to rise.
Loaf Bread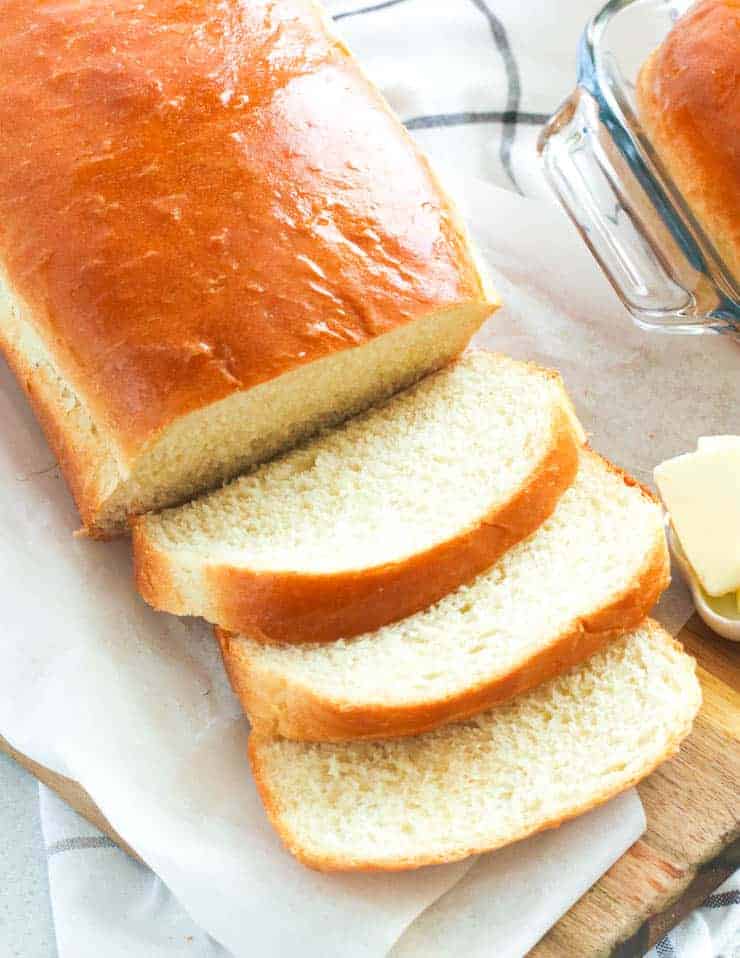 White bread is one of the most common types of bread known all over the world. It may be a basic bread yet it makes the best sandwiches with its soft and fluffy texture with the right amount of sweetness. The perfect bread for a quick fix comfort food, like peanut butter and jelly sandwich or French toast. Yum!
2. Potato Bread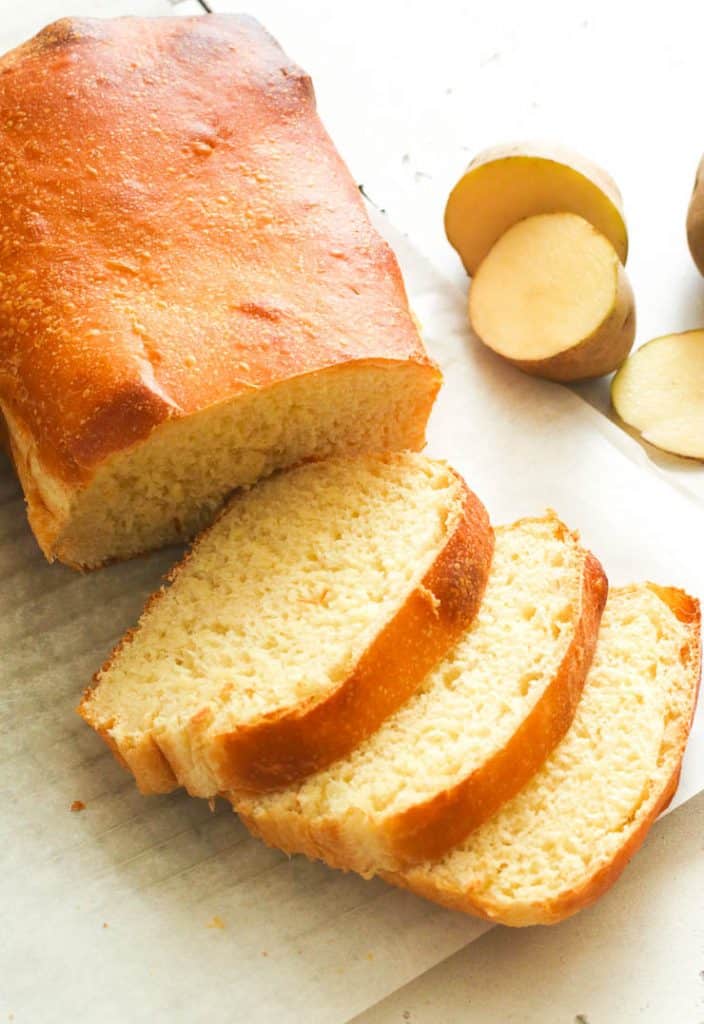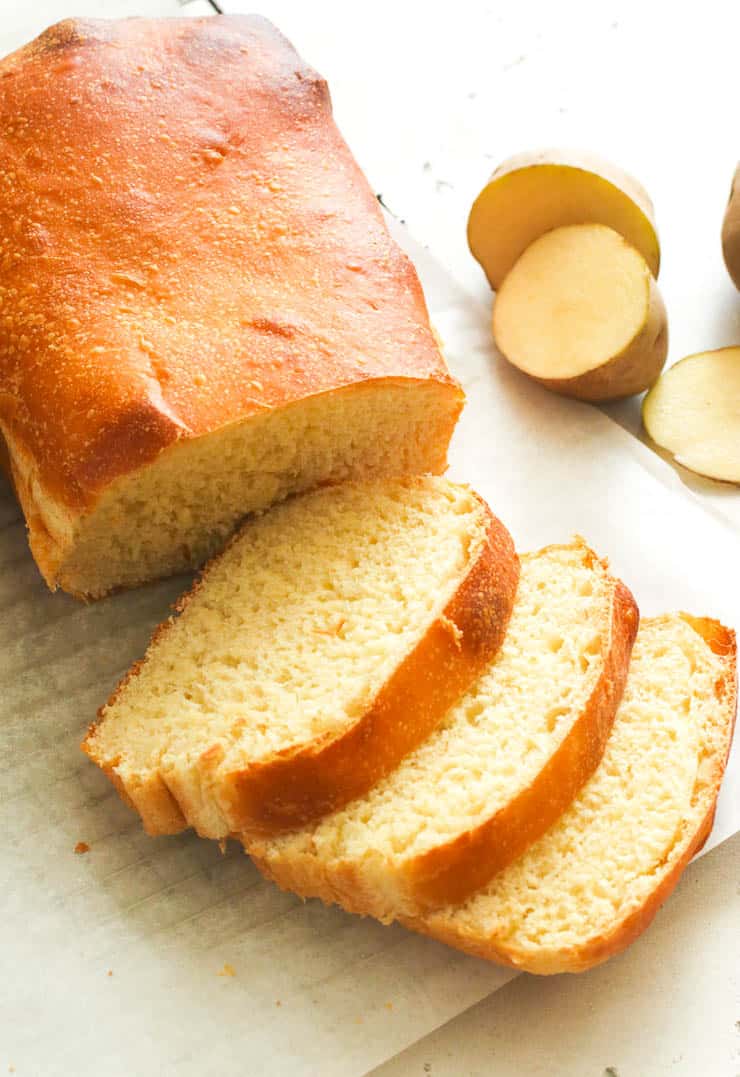 Kickstart your day with this fully loaded bread made with flour and mashed potatoes. Yes! Potatoes! Light and airy with a hint of potato flavor. A healthier alternative to your regular white bread coz' it's packed with more fiber, antioxidants, potassium, and healthy nutrients like vitamin C and B.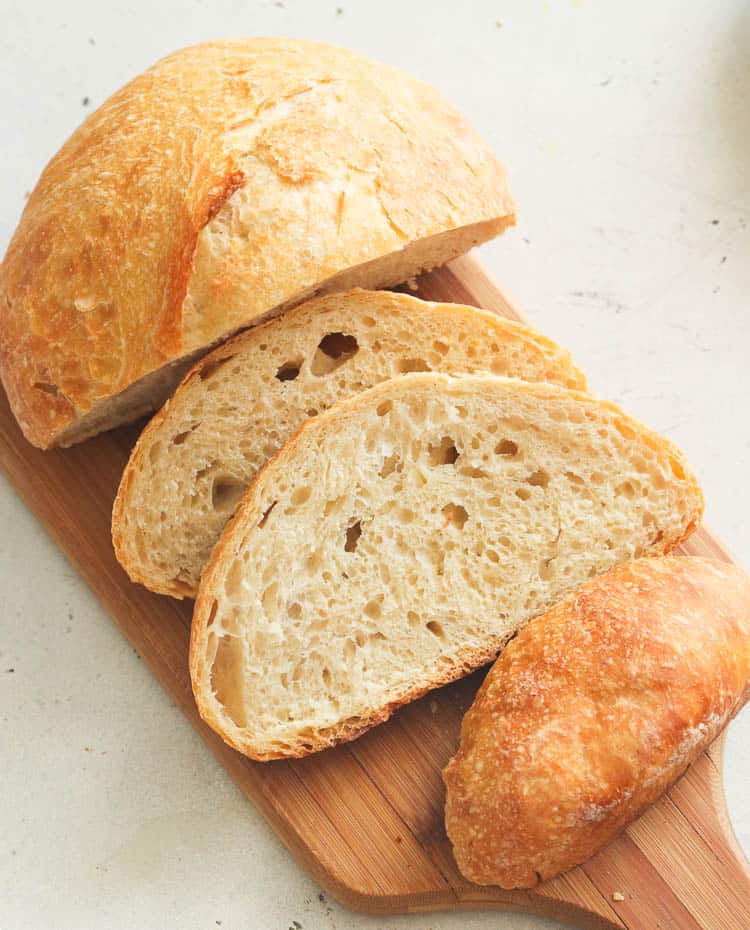 Enjoy a delicious and aromatic bread made with only 5 ingredients! Infused with herbs like rosemary or thyme for added fancy flavor. And the best part is… it doesn't require kneading! Just leave it to rise overnight and bake it in the morning and you'll have an effortlessly tasty crusty and fluffy bread for breakfast. 😉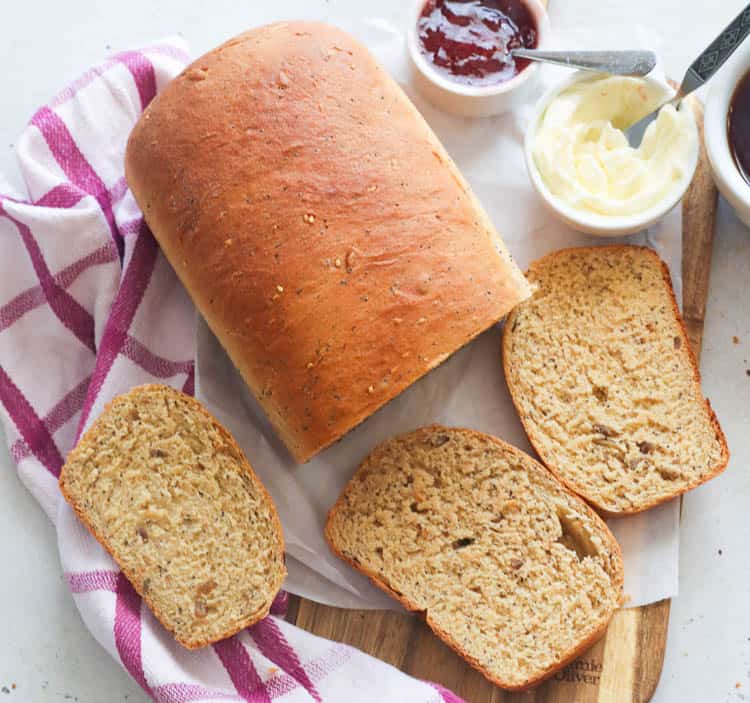 There are different types of bread recipes for sliced bread but this one is my favorite. It's packed with nutrients and fiber than your regular white bread. And I'm sure you're gonna love the added flavor and texture from wheat, oatmeal, sesame, poppy, and sunflower seeds, too.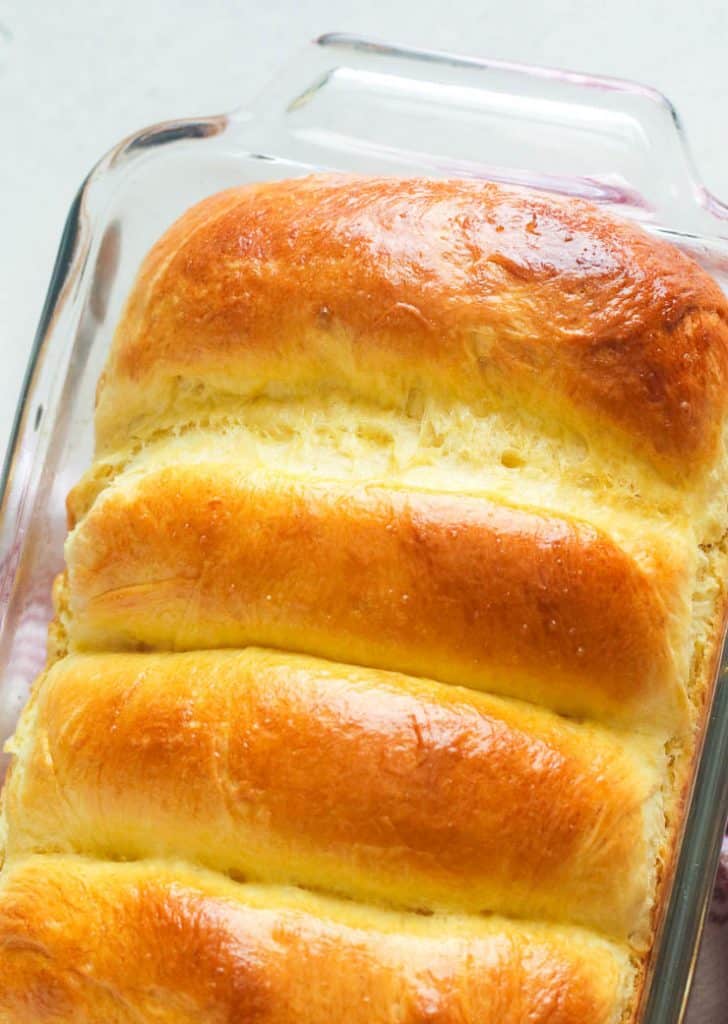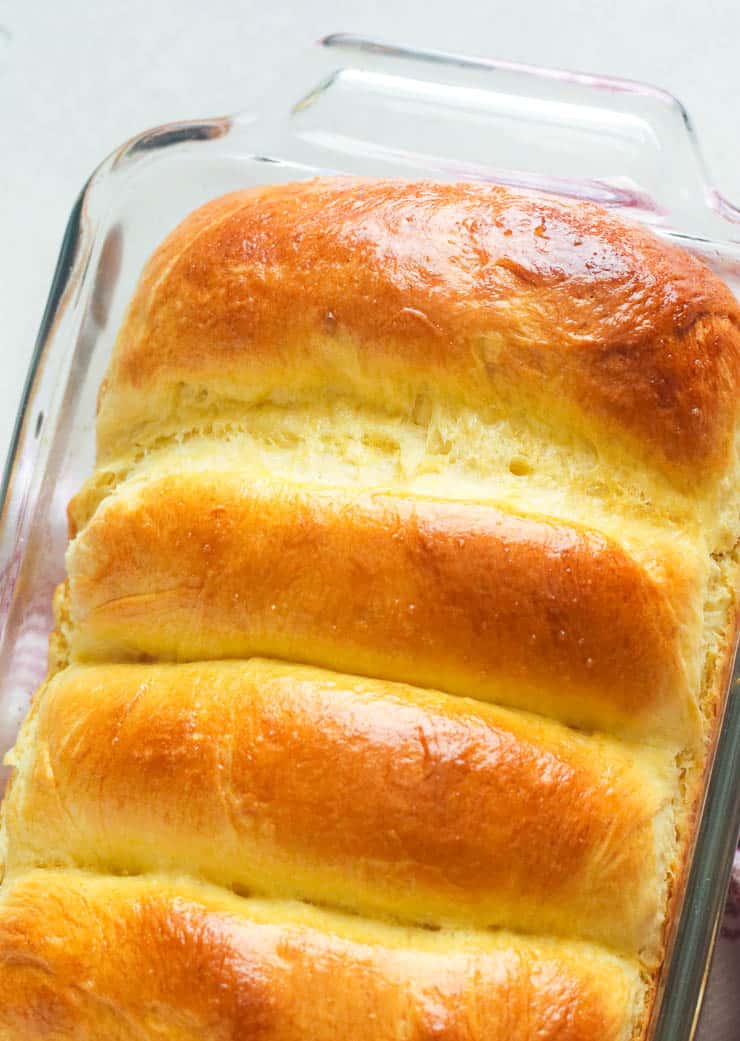 Among the different types of bread in the world, this French Brioche is one of the tastiest. Delightfully sweet and buttery with pillowy softness you'll surely love. It's easy to make and enjoyable to eat with or without a sandwich spread. You might want to check out my Brioche Buns recipe, too! 😉
Shaped Bread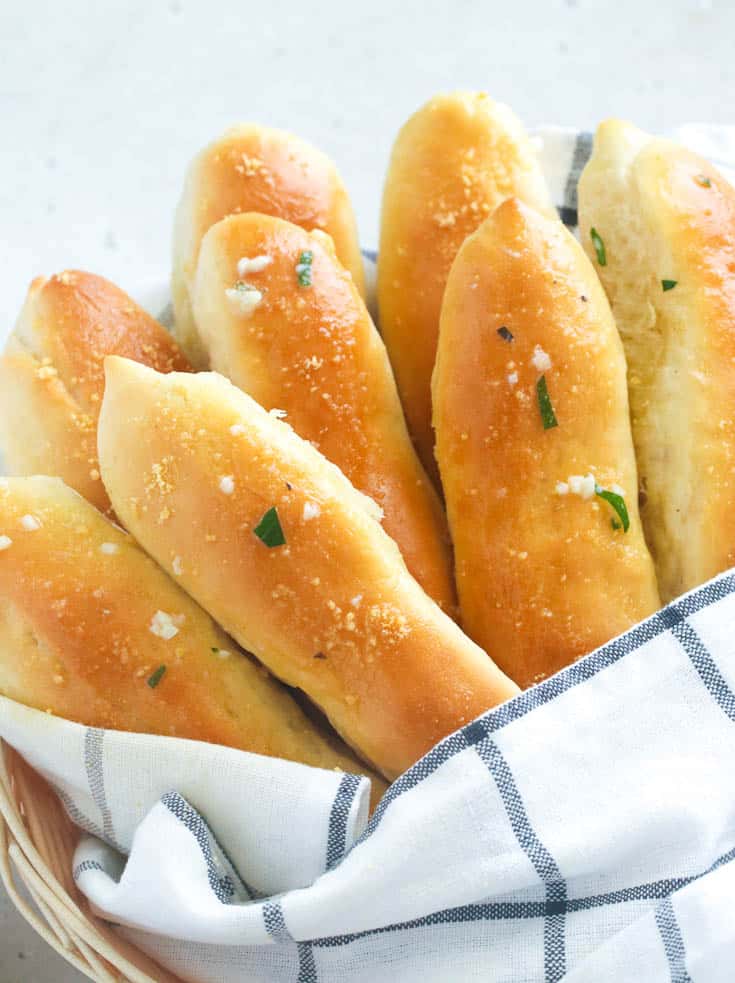 I enjoy every type of bread, especially these soft, chewy, and buttery homemade breadsticks. Made even delectable with the addition of buttery garlic parmesan and oregano for toppings. I highly suggest eating them with Lasagna or dip them with Beer Cheese Dip for a fantastic comfort food delight. 😉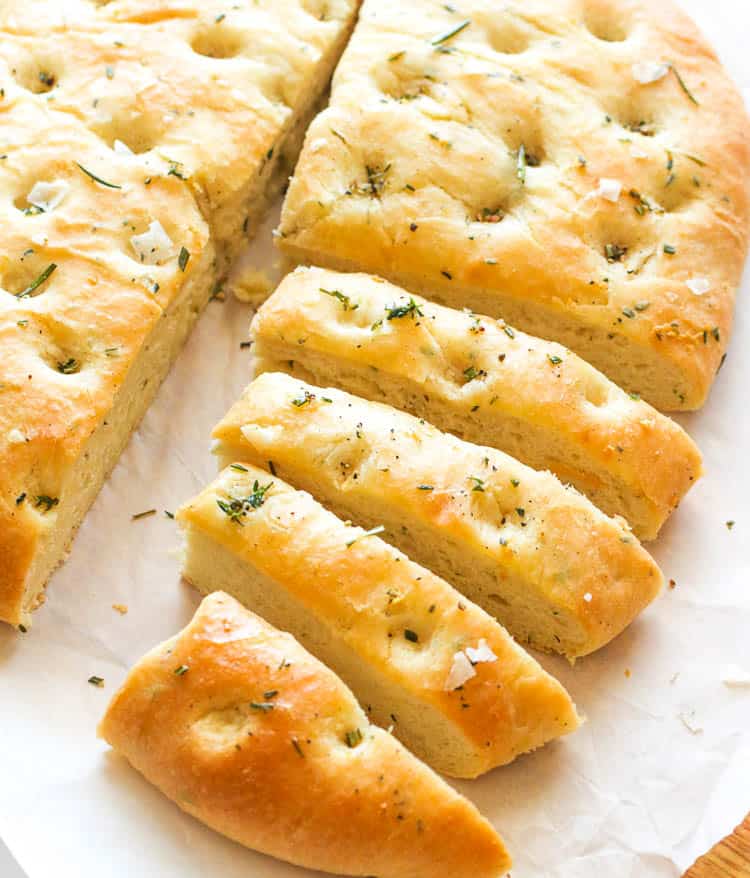 Indulge yourself with these restaurant-quality Italian baked treats. Utterly addictive with its soft center and slightly crisp exterior enriched with fresh thyme and rosemary. Extremely rich and tasty and makes fantastic pizza dough, too! Perfect for family weekend games or movie nights.
8. Bread Rolls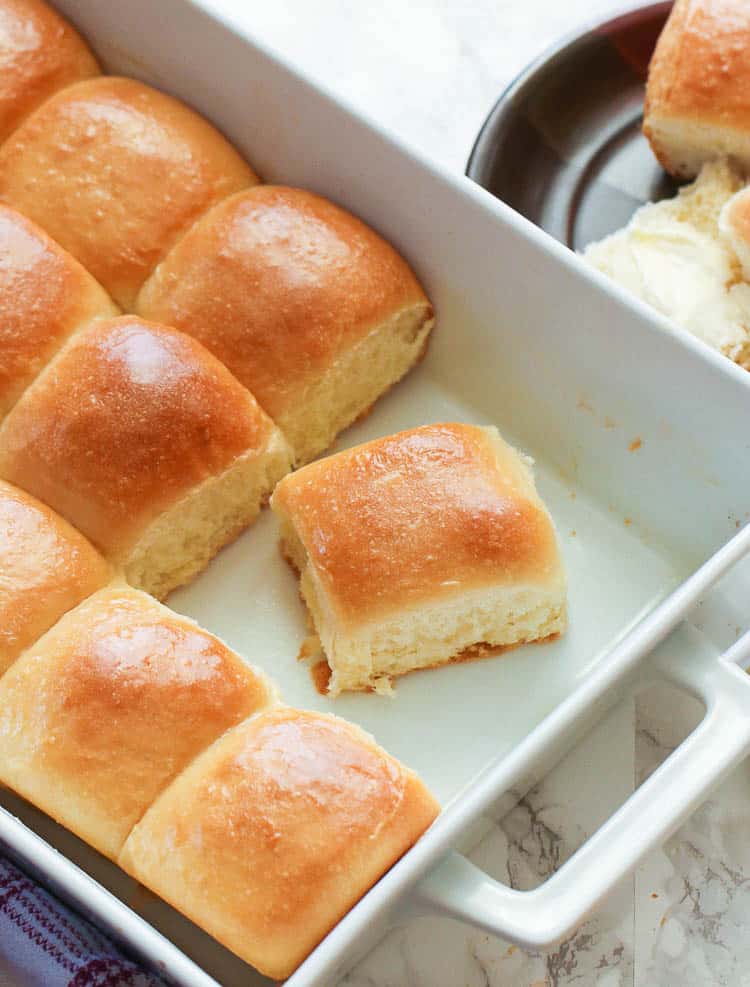 There are different kinds of bread rolls that you should try. You can start with the famous Texas Roadhouse Rolls copycat, a bread roll slathered with luscious honey cinnamon butter on top.
These buttery and soft Crescent Rolls will definitely be a new addition to your go-to bread recipes. Not only these are made with only 8 basic pantry ingredients but they're surprisingly easy to make as well.
Next to add to your list is Pani Popo, bread rolls made with rich and creamy coconut milk and powdered milk. Truly an amazing type of bread that can double as a dessert, too! 😉
9. Pizza Dough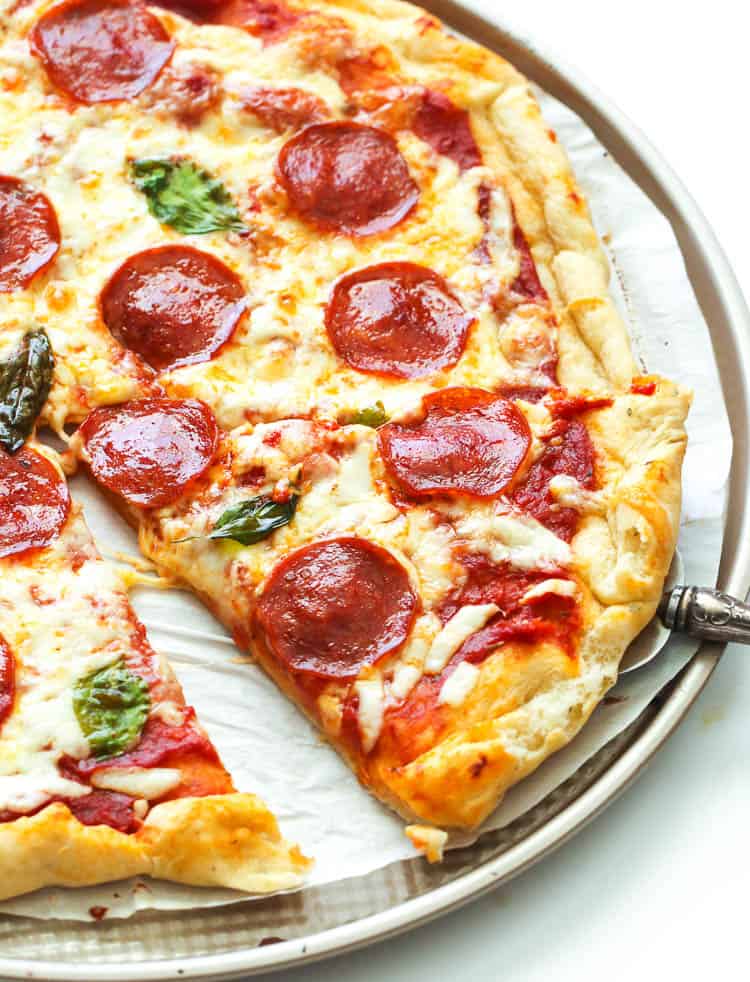 With the number of different types of bread in the world, it's safe to say Pizza is the most captivating of all. Especially when filled with its gooey melted cheese and the lip-smacking marinara sauce or bolognese sauce.
Truly an irresistible and satisfying comfort food like no other! And of course, you need a good quality pizza dough recipe from Immaculatebites to make the best-tasting pizza ever! 😉
10. Doughnuts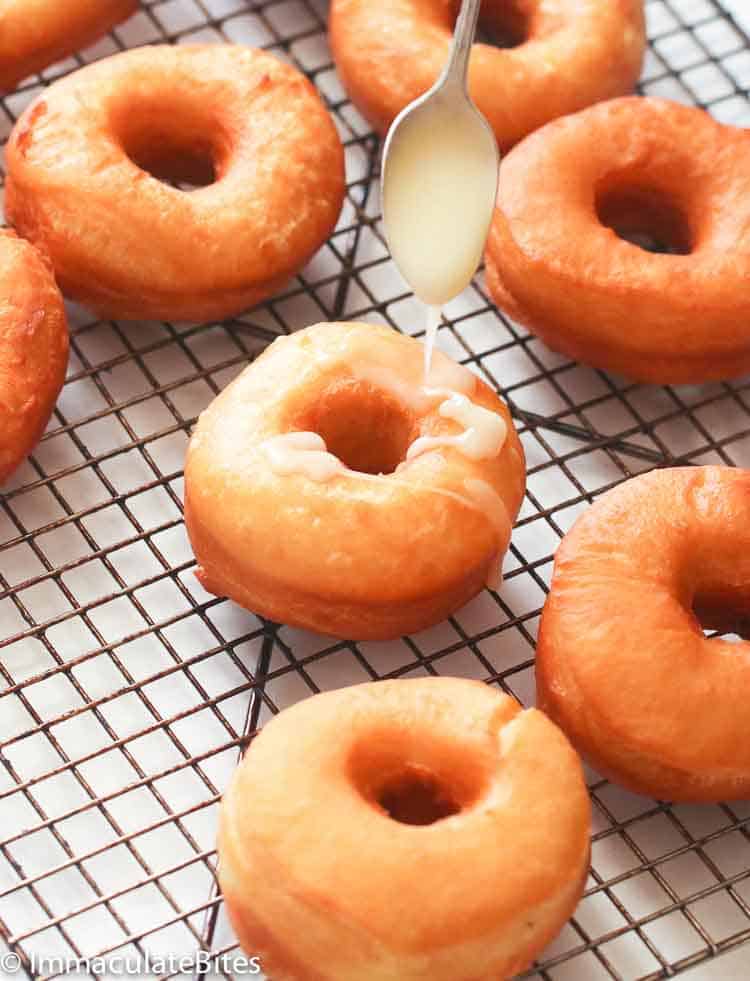 Freshly glazed doughnuts are screaming nothing but pure heavenly goodness in every bite! Comfort food at its finest! Aah. I wouldn't miss this for anything else. Simply glazed or with luscious filling, both are mesmerizingly good and satisfying. Want to skip the oil? You can try these baked doughnuts instead. 😉
11. Bagels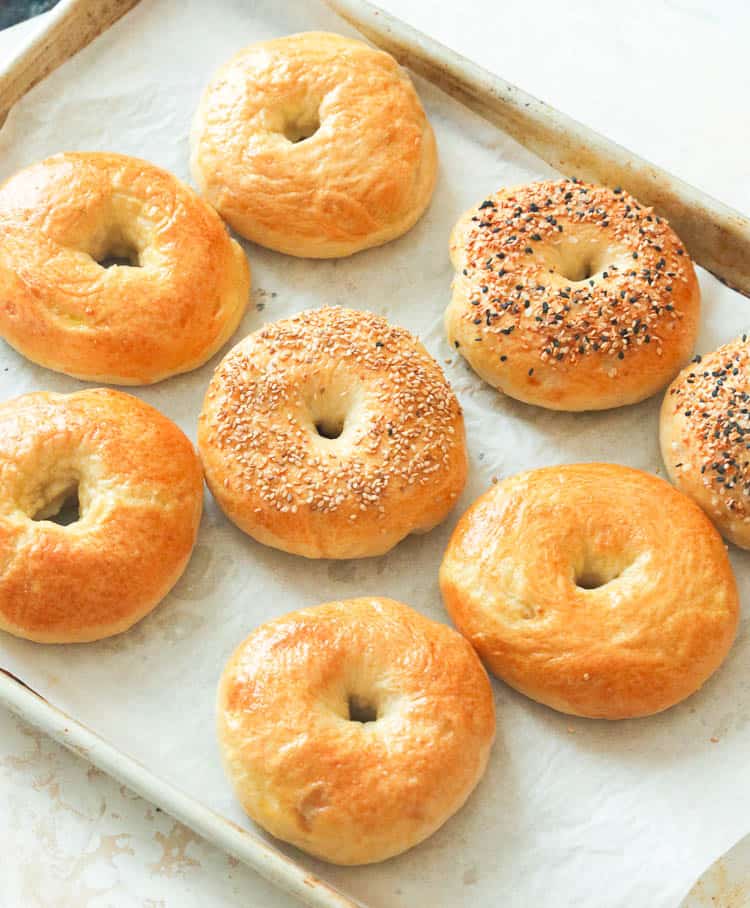 Another type of bread that you can easily make with just 5 ingredients. Eat it plain or with everything bagel seasoning for toppings and you'll surely have a simple yet gratifying breakfast. Or make it fancier with your favorite spread and stuffing like leftover ham and smoked turkey. Awesome!
Quick Bread
True to its name, these are types of bread that are easy to make and comes together quickly. They're also great for beginners coz' this involves little to no-kneading at all!
Here, we use baking powder and baking soda as leavening agents.
Unlike the yeast bread, baking powder and baking soda can make the dough rise even without resting it for a while. It works right away as soon as the dough is baked.
12. Biscuits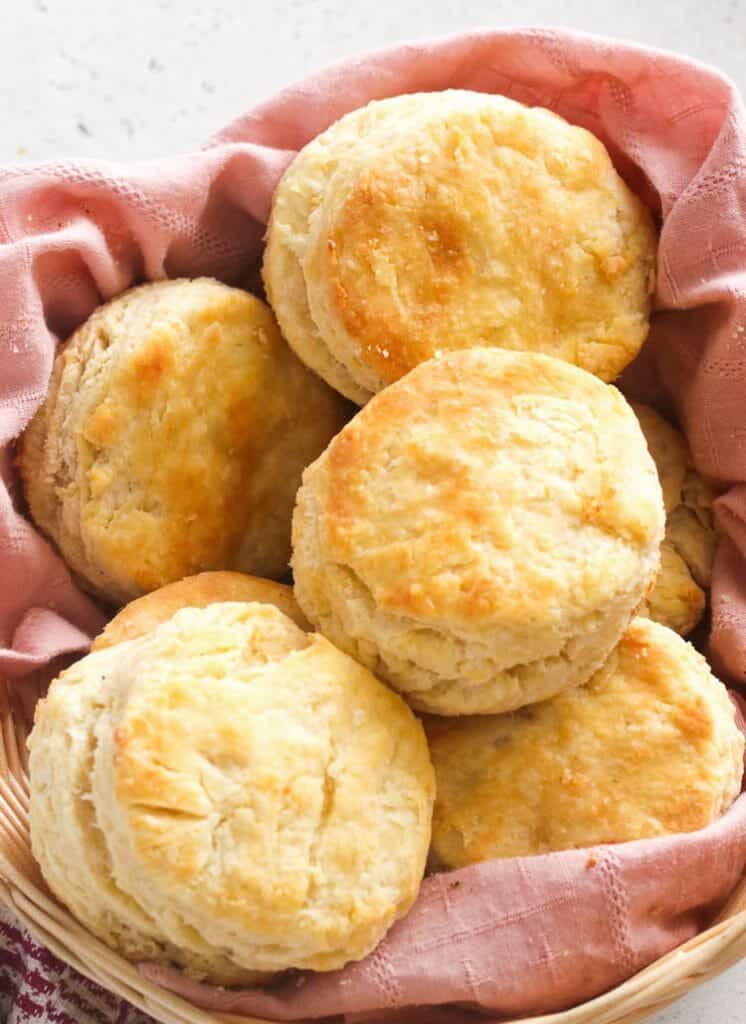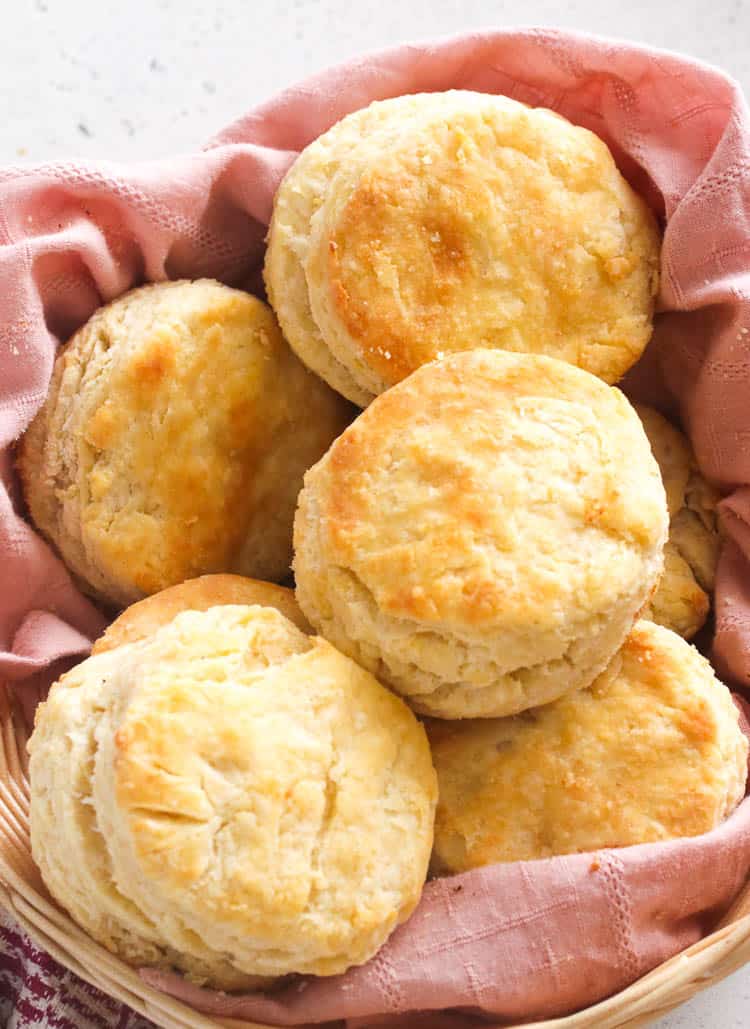 Don't you just love those gorgeous flaky layers and crusty golden exterior? Aah! And the rich buttery goodness that literally melts in your mouth in every bite. I love biscuits so much that I have several recipes here on Immaculatebites.
You should definitely check out my Easy Drop Biscuits, great for beginners coz' it's extremely easy to make. As simple as mix, dump, and bake!
Or this bread and biscuit cross-over Angel Biscuits made with yeast. And if you enjoy savory biscuits, this Red Lobster Cheddar Bay Biscuits copycat will surely satisfy your comfort food cravings.
13. Cornbread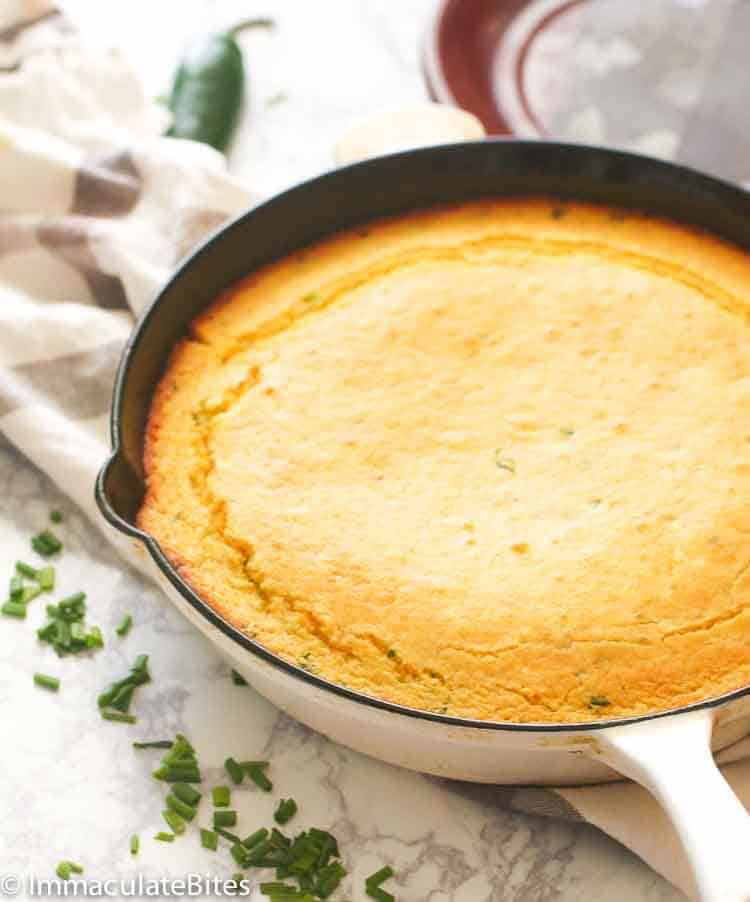 Thanksgiving won't be complete without this buttery, soft, and moist cornbread. You'll be surprised with how many cornbread recipes you can try at home.
Among my cornbread recipes, my favorite would be the classic Southern Style Cornbread. Just the perfect side dish for Hoppin John and Chili.
And I'll bet you're gonna love it too loaded with cheese and chilies, like this Mexican Cornbread here. And cornbread on the go with Cornbread Muffin to bring on your next picnic or potluck. Such an amazing comfort food you can eat anytime and anywhere. 😉
14. Beer Bread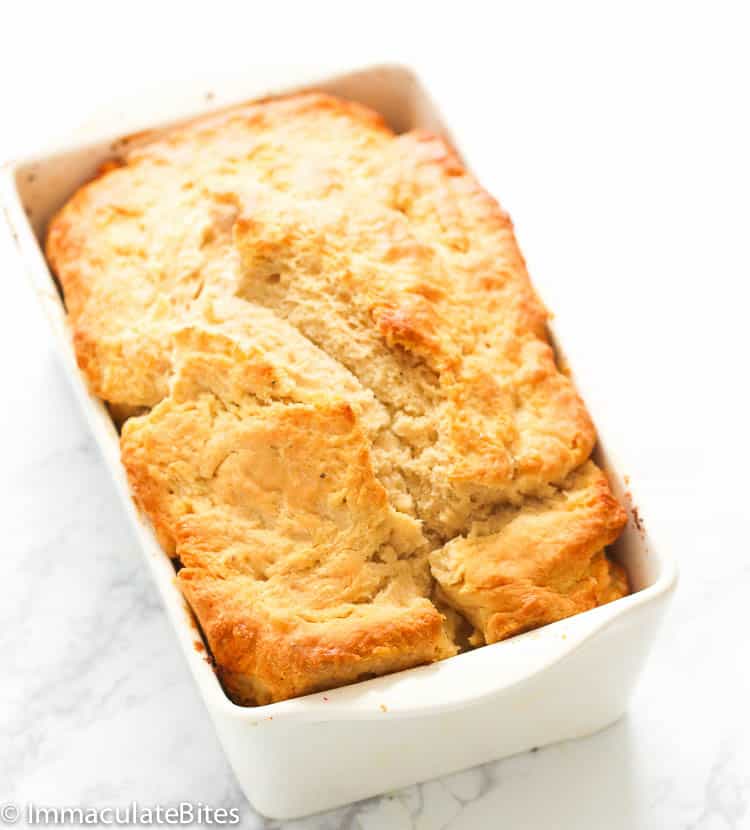 Who would have thought you can make soft and buttery bread with beer? And without yeast! Amazing, right? And no, you won't get drunk from eating this bread. The beer actually improves the texture and taste of this crusty bread. And surprisingly you're gonna love the added subtle beer flavor, too. 😉
15. Banana Bread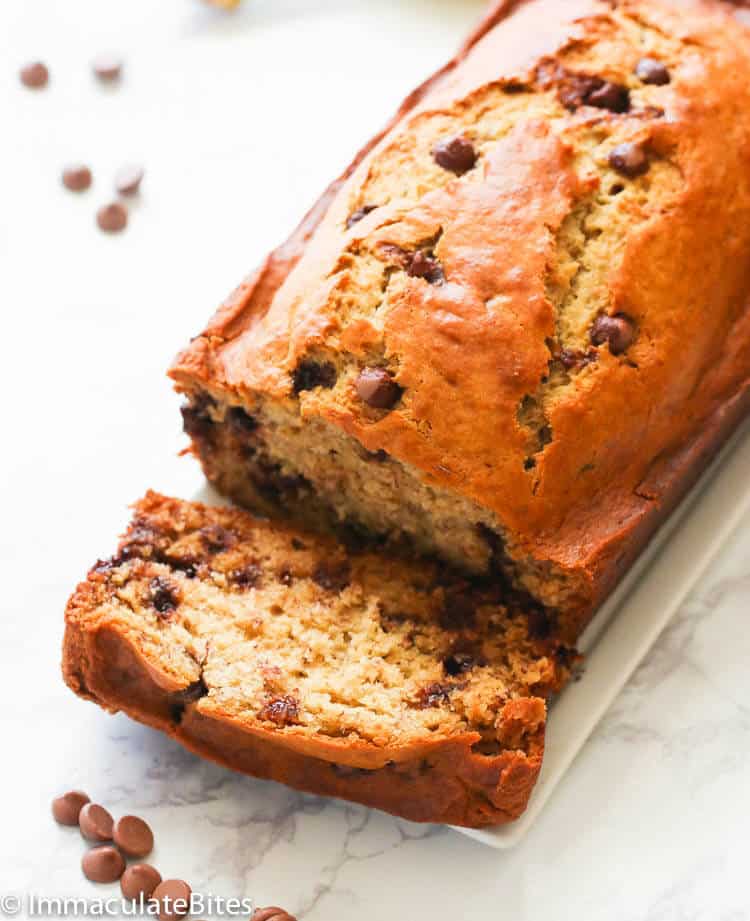 Banana and chocolates? Count me in! The flavor combination of chocolate and bananas is really spot on! I'd gladly finish this loaf in a day without a complaint. It's so good it's worth all the sugar and calories! Aaah! So moist and soft, certainly a type of bread you won't get tired of. Ever!
16. Scones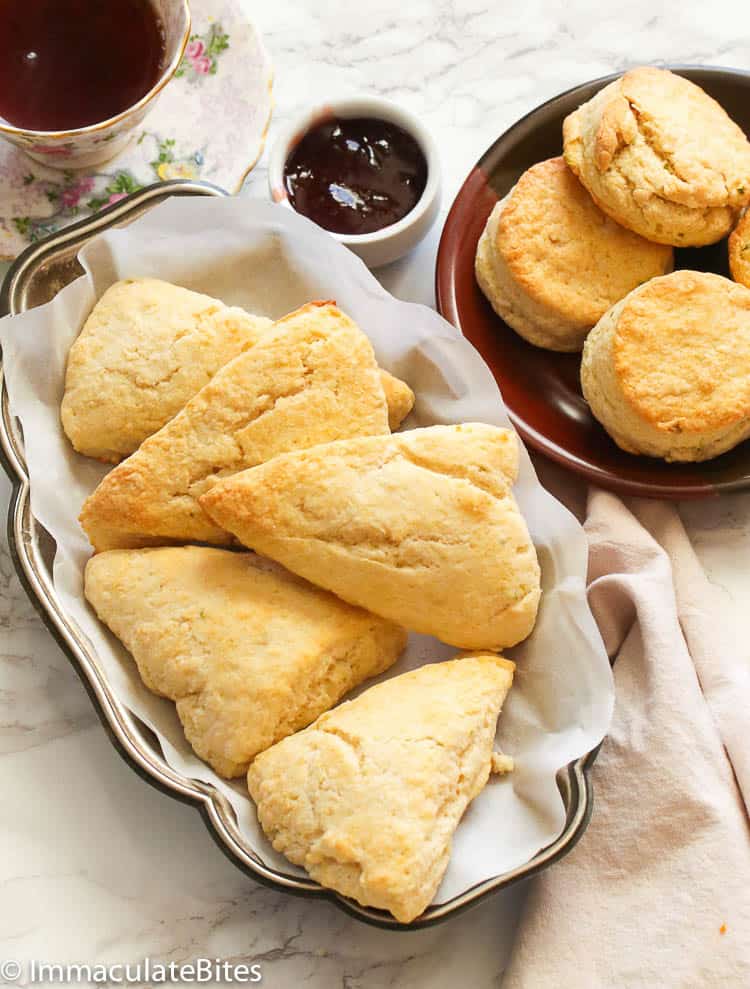 Different types of bread totally include scones. They can be light and airy without the addition of yeast. And they make a great breakfast and afternoon snacks as well.
I love eating mine with cranberry sauce, clotted cream, or butter and jam. Such a perfect comfort food you can easily whip up any time. Yum!
What I love about scones is that you can easily tweak the recipe and add your favorite flavors.
I like incorporating fresh fruits into my scones to satisfy my sweet tooth cravings, healthily. Among my favorites are Lemon Blueberry Scones, Raspberry White Chocolate Scones, and Pineapple and White Chocolate Scones.
17. Muffins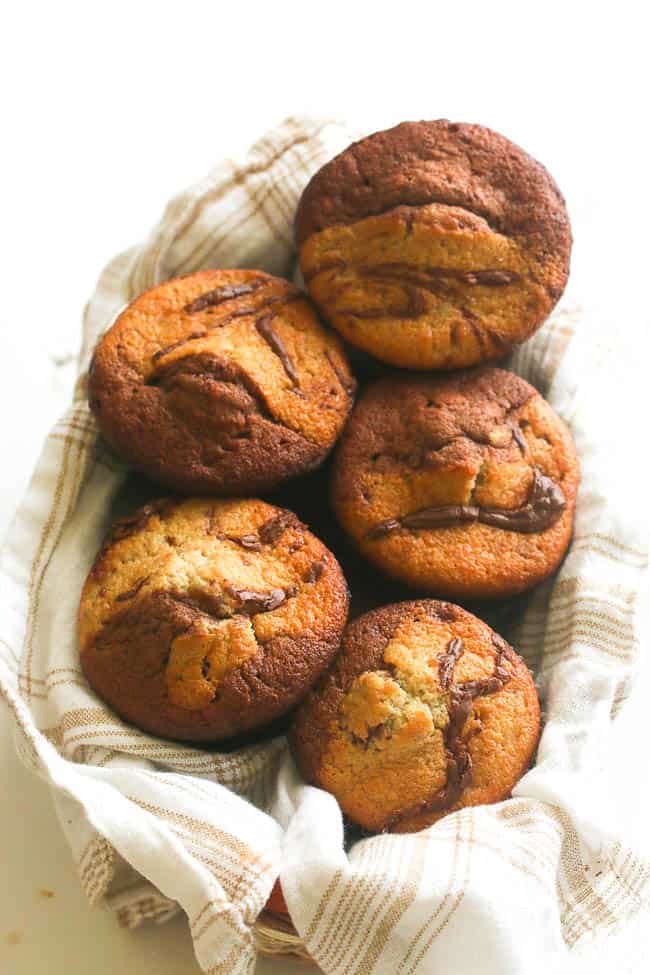 Nothing is refreshing than waking up from the aroma of freshly baked muffins in the morning. So cozy and comforting! Another type of bread that makes a decent breakfast and can be enjoyed as dessert, too. With that said, I highly recommend you try my Banana Chocolate Coconut Muffin. The addition of coconut will surely surprise you. 😉
18. Waffles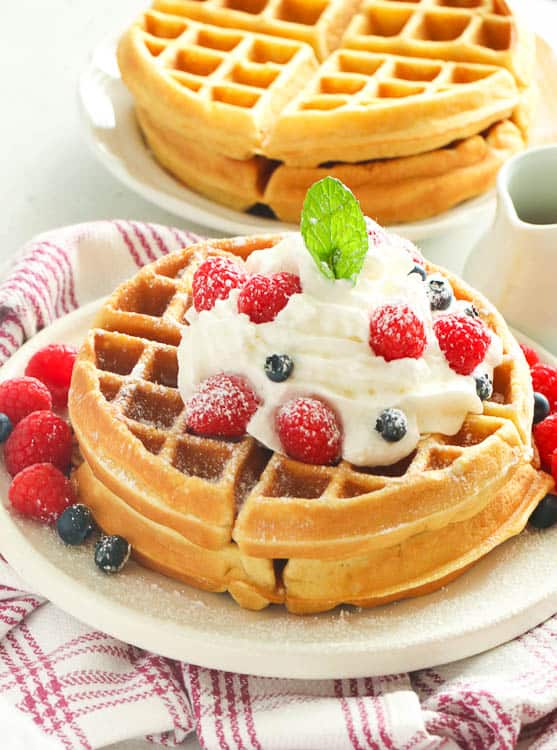 Every morning can be made extra special with a waffle breakfast. Agree? I don't know about you but eating waffles in the morning puts me in a good mood all day! It's like my happy pill. Especially when served with fresh berries and whipped cream on top. Delightfully indulging in every way!
19. Pancakes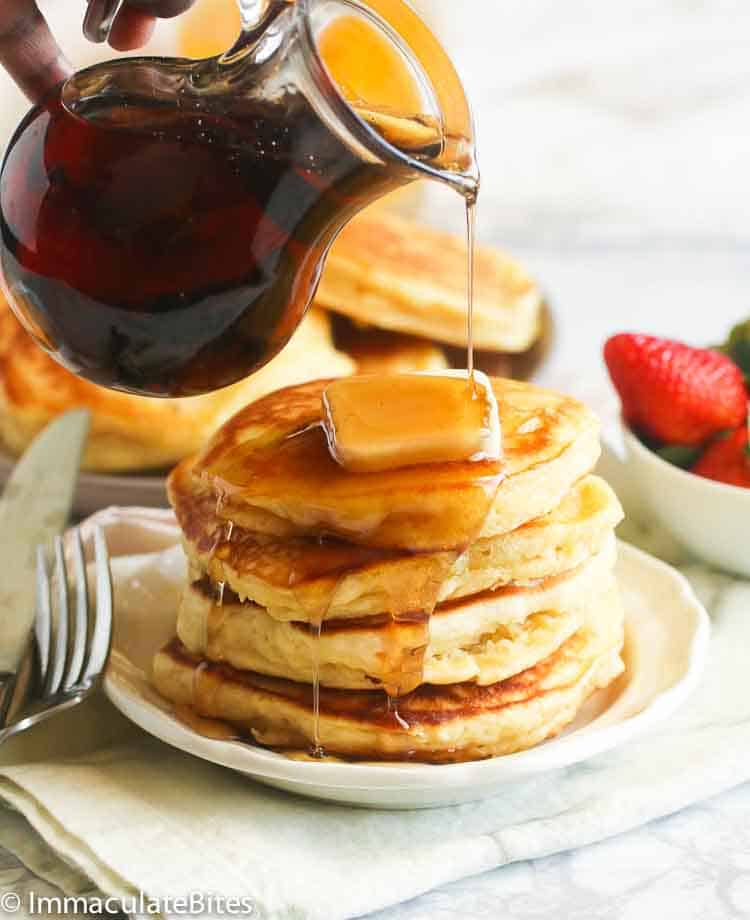 Look at that gorgeous stack of pancakes! Load it up with butter and a generous amount of maple syrup for the perfect comfort food experience. Aaah! I couldn't ask for more. Yum!
Have you tried it with banana, like these sweet Banana Pancakes here? Truly sensational! Bite-sized pancakes? Sure! Try these lovely Danish Pancakes filled with Nutella and they will surely brighten up your day.
While these Chocolate Chip Pancakes are meant for chocolate lovers and these exceptionally soft and delectable German Pancakes won't disappoint, too.
Flatbreads
I love the simplicity of this type of bread. If you'll notice, every recipe only consists of 5-8 ingredients yet it always comes out really tasty and delicious. It could be leavened or not, too.
Mexican, Indian, Latin American, Mediterranean are some of the countries that are widely known for their savory and flavorful flatbreads recipes.
Leavened Flat Bread
20. Pita Bread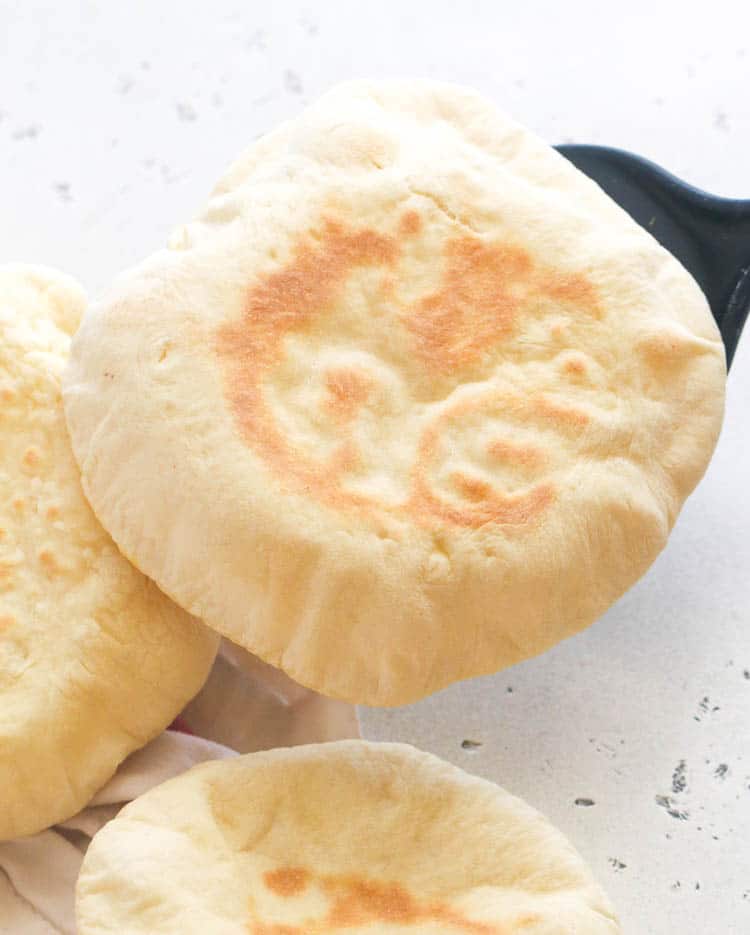 The perfect type of bread to pair with your Mediterranean comfort foods like Hummus and Greek Salad. These light and chewy pita bread are made with 5 ingredients only and can be baked or pan-fried. It may be plain to look at but there's more to this bread than meets the eye. 😉
21. Injera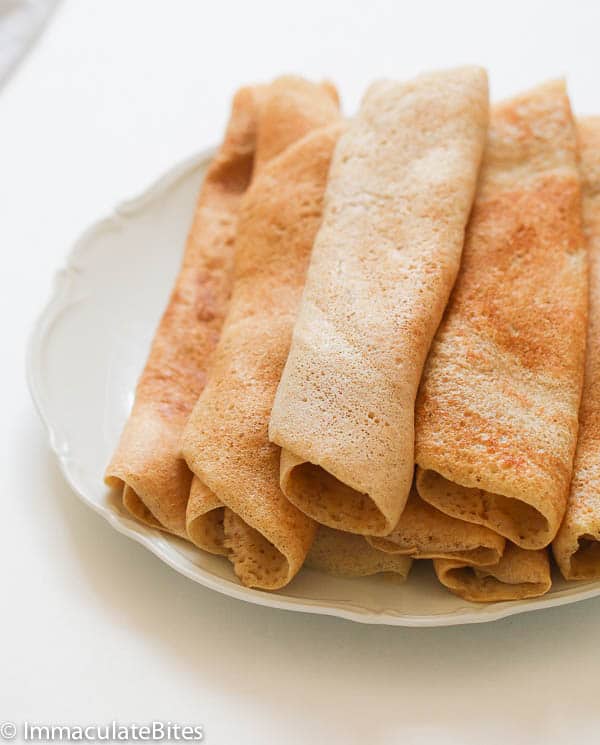 Ever heard of this bread before? If not, let me introduce you to these spongey crepe-like flatbreads made with a mix of sorghum and cornflour. You can amp the flavor with the addition of cinnamon sugar or spiced butter for an exciting comfort food variation. 😉
22. Flatbread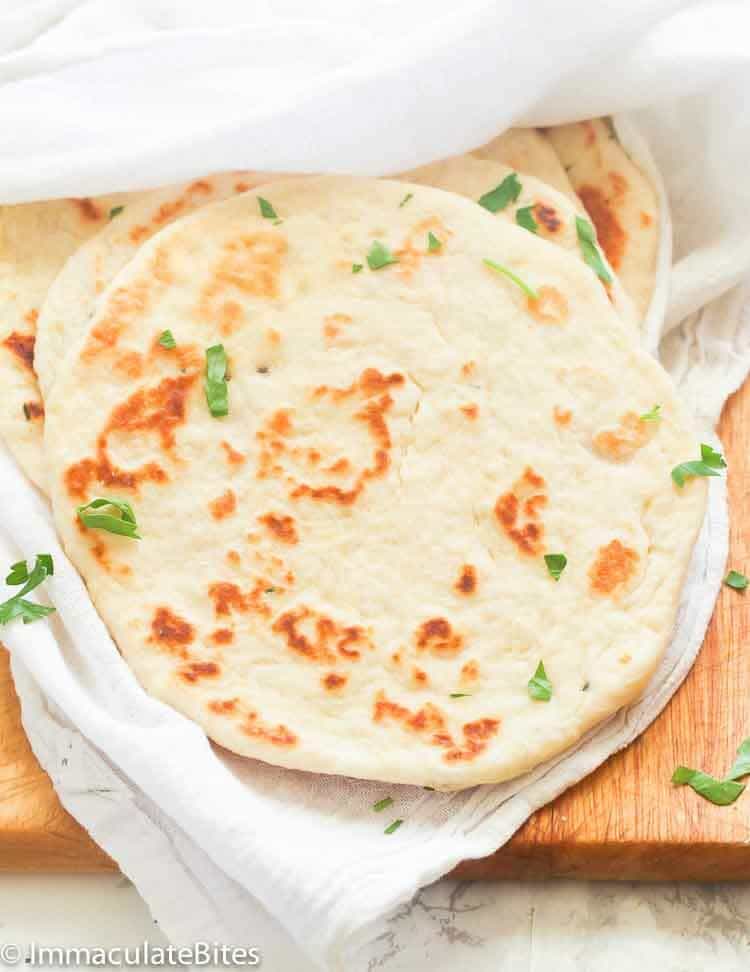 Another type of bread that doesn't require baking. Oh yes! These flatbreads are extremely savory and tasty with the addition of garlic and thyme. Utterly addicting on its own or stuff it with leftover Roast Turkey Breast or shredded Slow Cooker Beef Brisket to make the best-tasting shawarma. 😉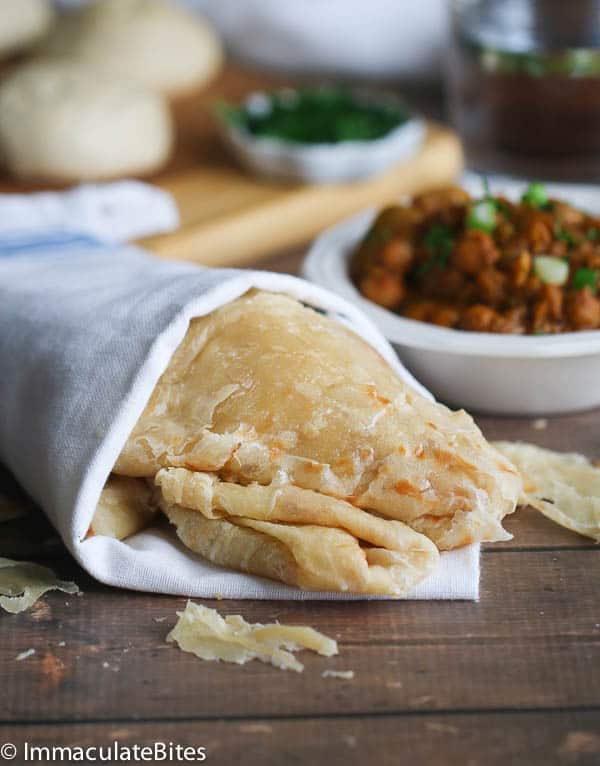 Everything in the Trinidad version of Indian Roti is nothing but happiness and deliciousness rolled into a messy yet tasty no-bake bread. Undeniably soft and chewy which makes it insanely addicting, especially when you eat it with authentic Caribbean dishes like Trinidad Chicken Roti and Curry Channa And Aloo. 😉
Unleavened
24. Tortillas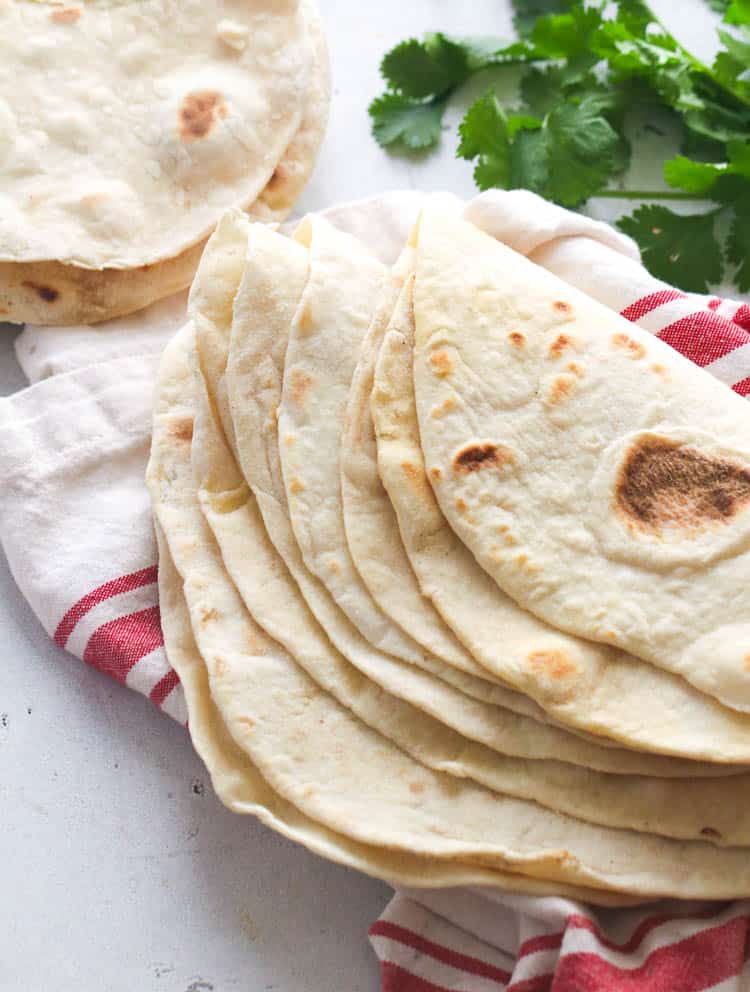 Fancy a Mexican delight for dinner? Say no more! You can totally make these soft and chewy tortillas completely from scratch.
Made with 5 basic pantry ingredients, a little bit of kneading, and you're minutes away from enjoying your homemade Burrito, Quesadilla, and Tacos. Certainly, one of the easiest types of bread you'll enjoy making at home.
25. Arepas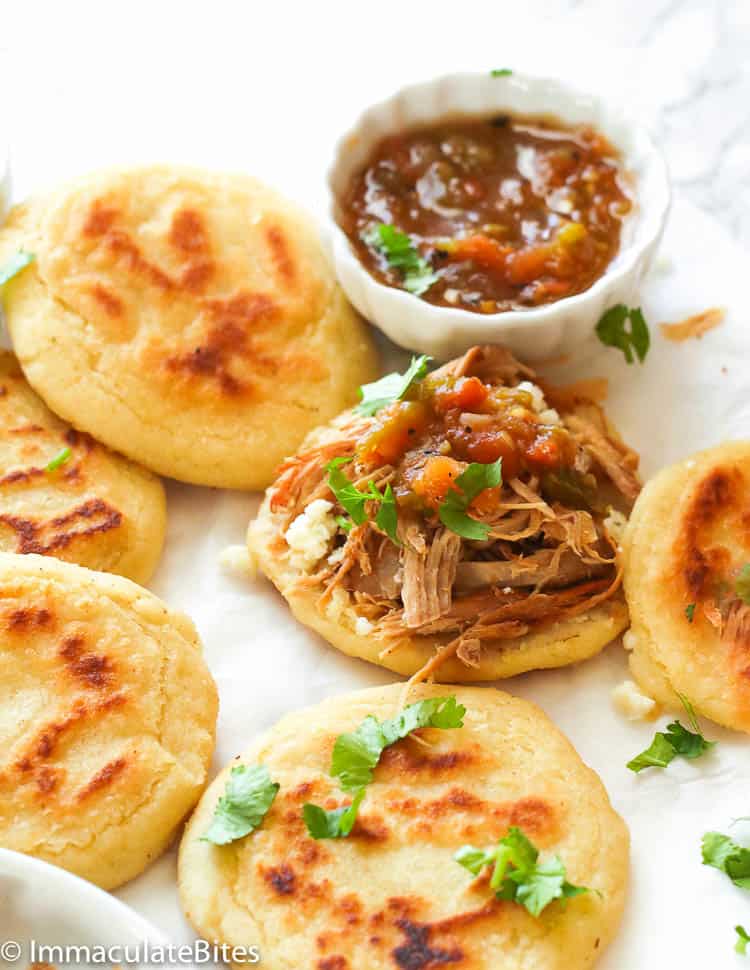 Since we're on a roll with different types of bread in the world, it's about time you try this Latin American delicacy called Arepas. Made with areparina flour and mozzarella cheese, pan-fried to perfection until golden. Top it off with your favorite meaty filling like Shredded Chicken and Pulled Pork or hearty Guacamole for a healthier option.
26. Bammy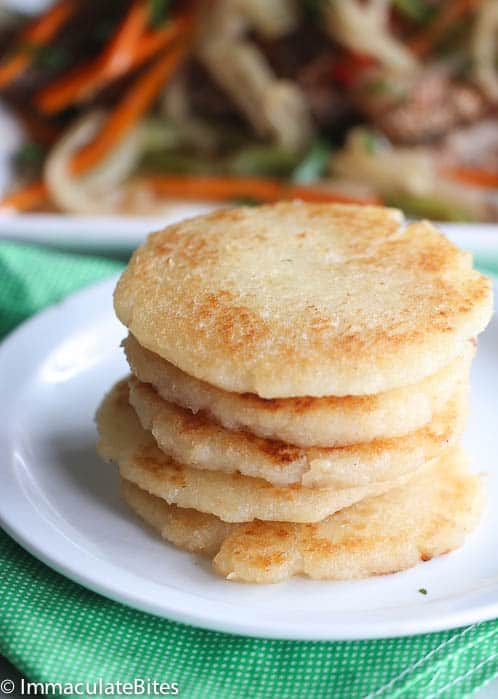 Make way for these healthy Caribbean vegan flatbreads featuring grated cassava, coconut milk, and ghee. Enjoy it grilled or fried along with Callaloo or Escovitch-Fish for the perfect breakfast duo. Makes a great bread substitute because it's gluten-free! 😉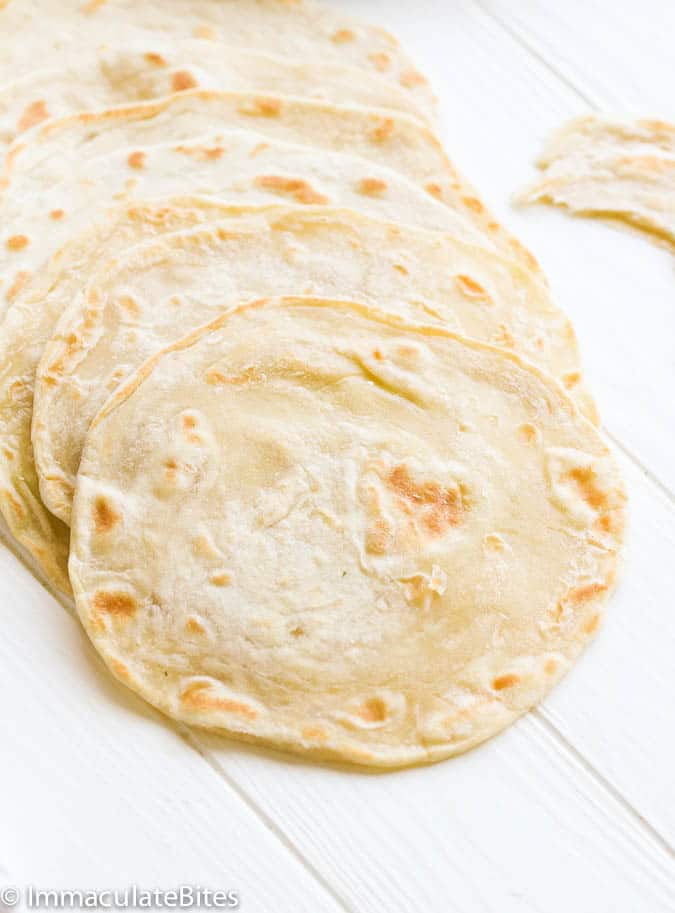 It's the cousin of soft tortillas, except this one doesn't use baking powder. It has sugar and uses ghee instead of lard or butter. These African chapatis are best eaten with curry dishes like Jamaican Curry Shrimp and Slow Cooker Chicken Curry. The perfect pairing that will surely warm your soul.
28. Indian Fry Bread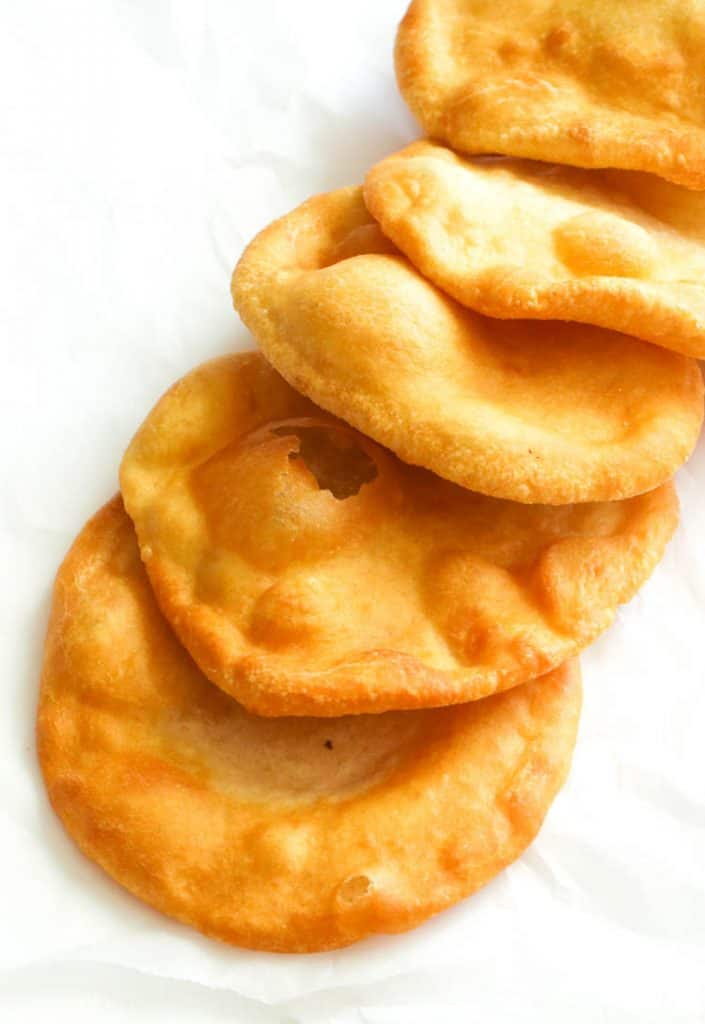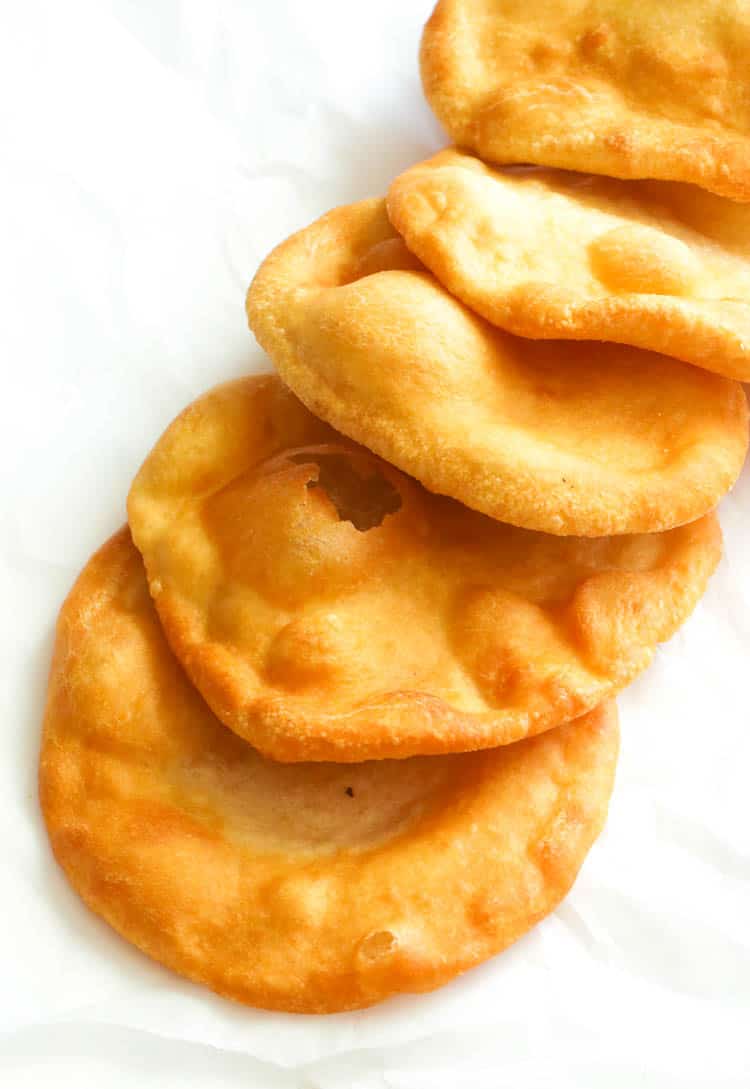 One of my favorite flatbreads 'coz it's crispy and easy to make! And as a bonus, I included the recipe for the meat filling to go with our Indian Fry Bread. Loaded with ground beef, chilies, and black beans; generously seasoned with Taco Seasoning for the best snacking experience!
29. Crepe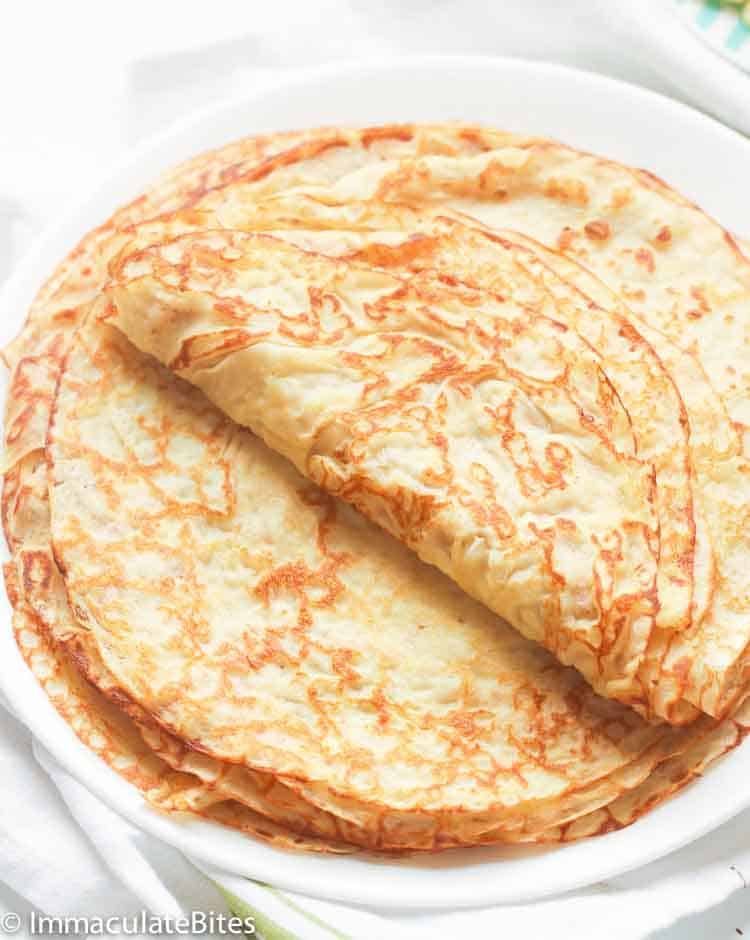 Surprise your loved ones with these easy-to-make, light, and tender crepes. Dress it according to your favorite fillings or toppings like whipped cream, Nutella, or fresh fruits for the best comfort food satisfaction. Or turn these crepes into a fancy crepe cake that will surely impress everyone at the table. 😉
30. Cloud Bread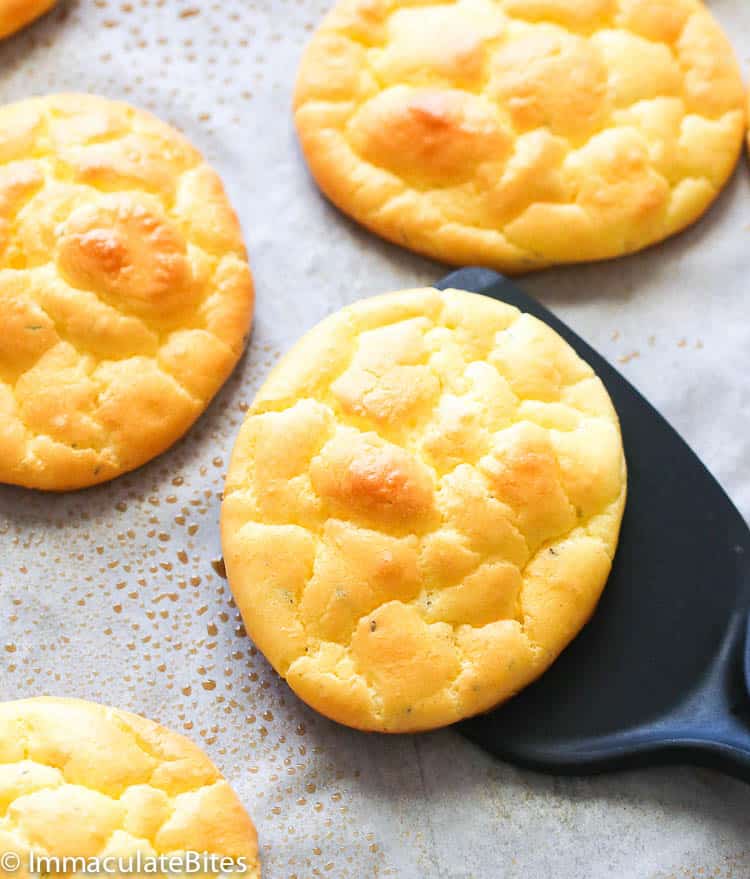 Finally, a type of bread that is completely gluten-free! Oh yes! No flour added. Just omit the sugar and you'll have a savory guilt-free and keto-approved breakfast or snack. Highly seasoned with herbs and garlic, what's not to love?
Festive Bread
31. Irish Soda Bread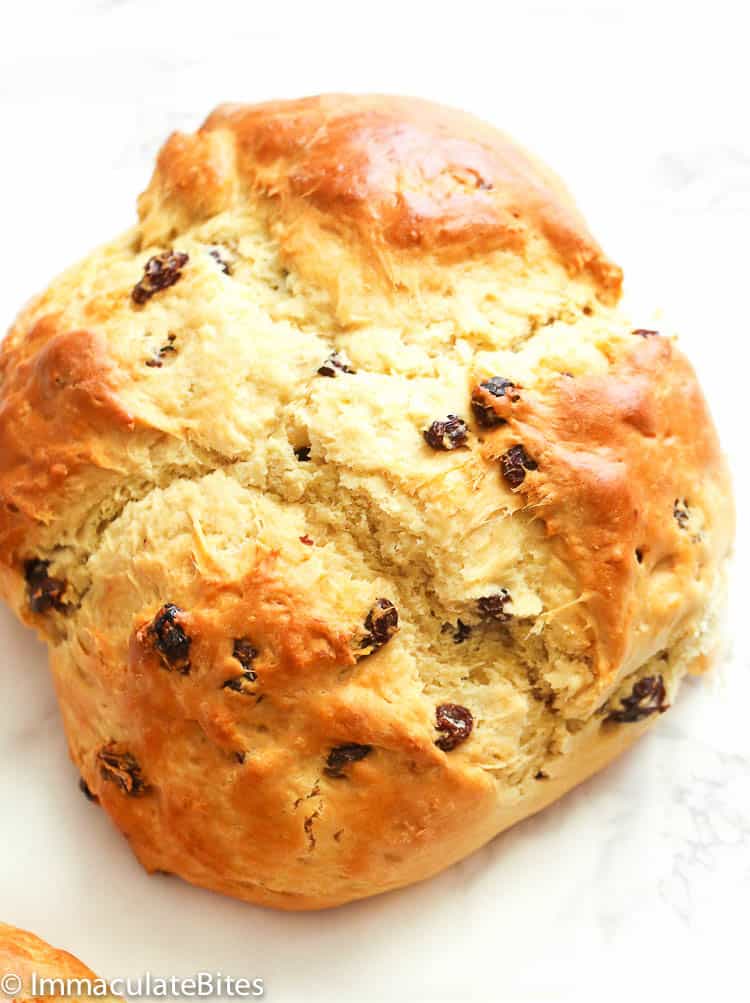 This Irish Soda Bread will surely make you excited for St. Patrick's Day. 'Coz why not? It's crusty with a beautiful dense crumb and soft center. A perfect accompaniment for Irish-inspired dishes like Guinness Beef Stew and Corned Beef and Cabbage. Plus, you don't need to rest the dough and mixer is not required. 😉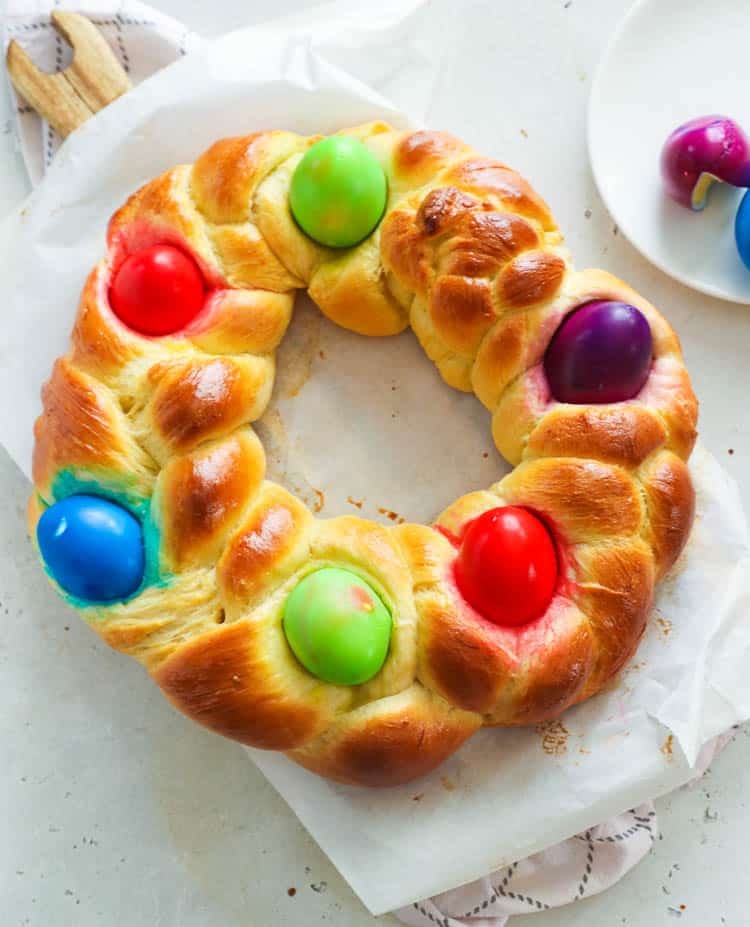 Feast your eyes with these bright and vibrant colorful eggs tucked in soft and fluffy braided dough that carries meaningful tradition, too. Every bite of this rich and buttery bread is a joyous celebration happening inside your mouth. Smother it with your favorite jam and butter and you're in for a perfect indulging snack. 😉
33. Hot Cross Buns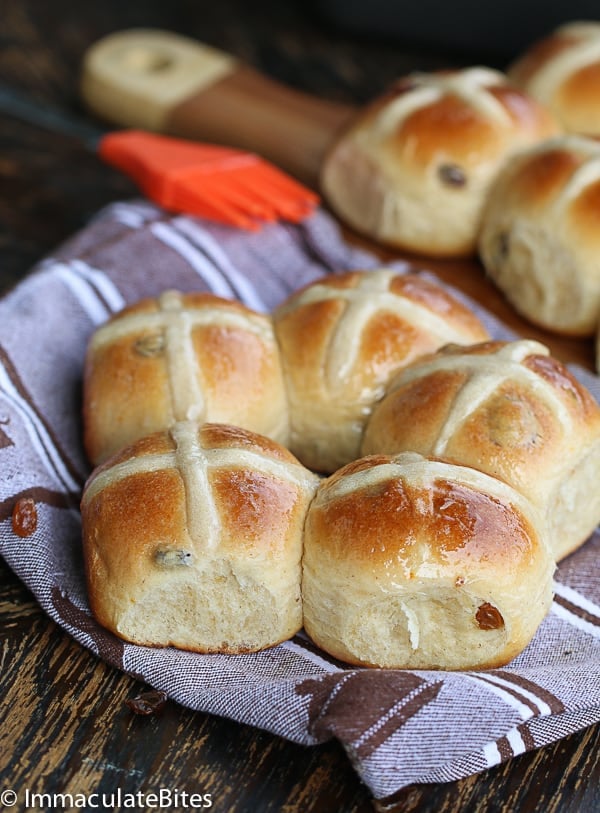 Bring on the sweetness with these soft and fluffy feel-good bread loaded with warm holiday flavors from cinnamon, nutmeg, and allspice. Brimming with fantastic flavors from raisins and a kiss of zesty orange. The perfect comfort food you can bake with or without occasion. 😉
34. Monkey Bread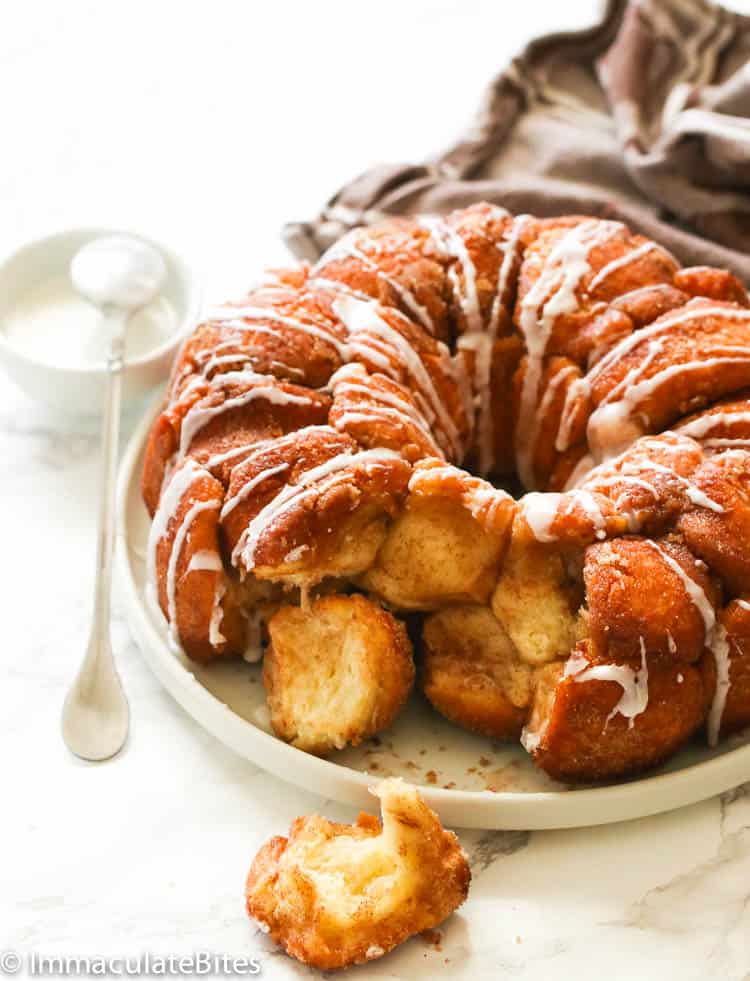 Munch on these insanely delicious pull-apart bread and I bet you'll love them in a heartbeat. Fully loaded with cinnamon sugar and topped with a lip-smacking and lavish vanilla glaze.
And of course, it doesn't end there. I'll gladly add a dollop of whipped cream or vanilla ice cream on top for a fancier snacking delight.
35. Challah Bread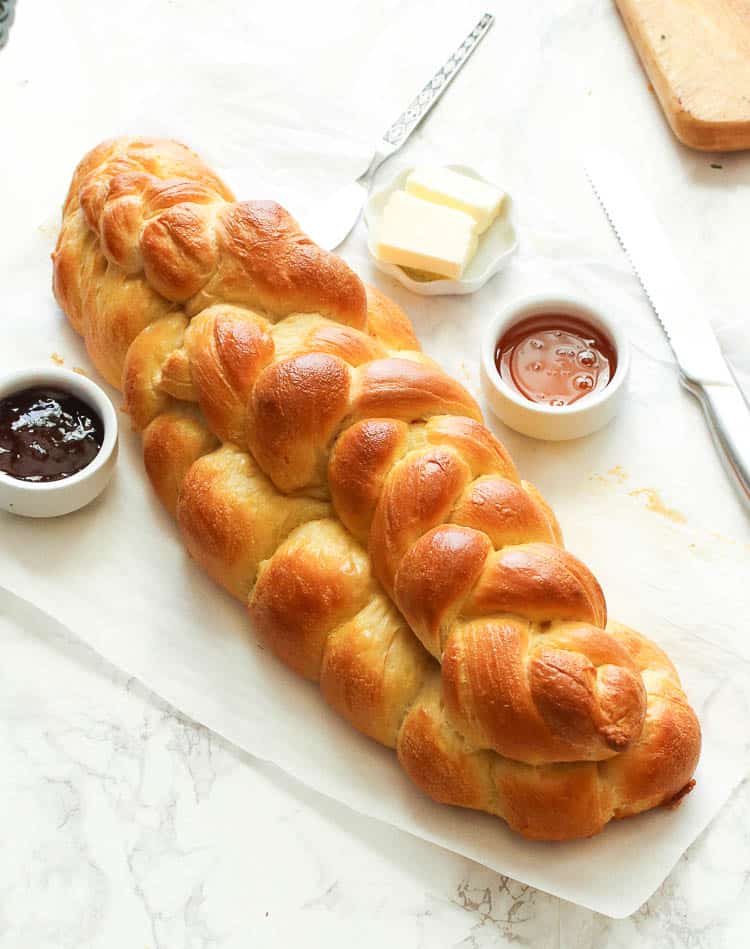 Impress your guests with this stunningly gorgeous braided bread made with the basic bread ingredients. So rich, buttery, and equally delicious with the right amount of sweetness not too overpowering. With a little dash of creativity, feel free to adjust the decors to fit any occasion. 😉